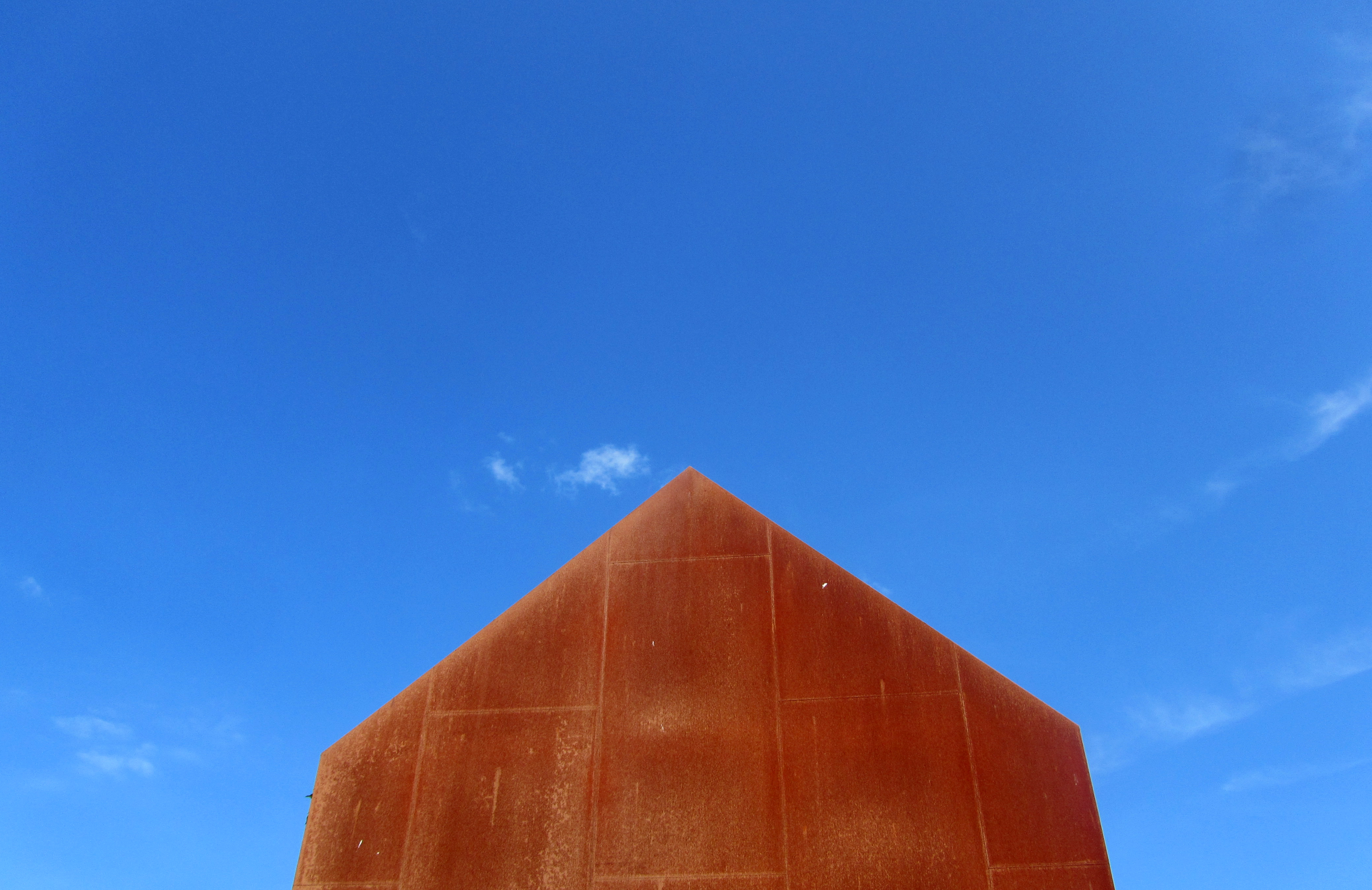 Last time we visited Lottie in Toledo she showed us this sculpture by Eduardo Chillida, hidden away beneath the city walls and previously overlooked. It's called Lugar de Encuentros V (Meeting Place V); it's like an open hand, positioned low to the ground, immediately inviting, waiting to hold you. I instinctively wanted to climb inside but I had to wait my turn, others were already in its embrace.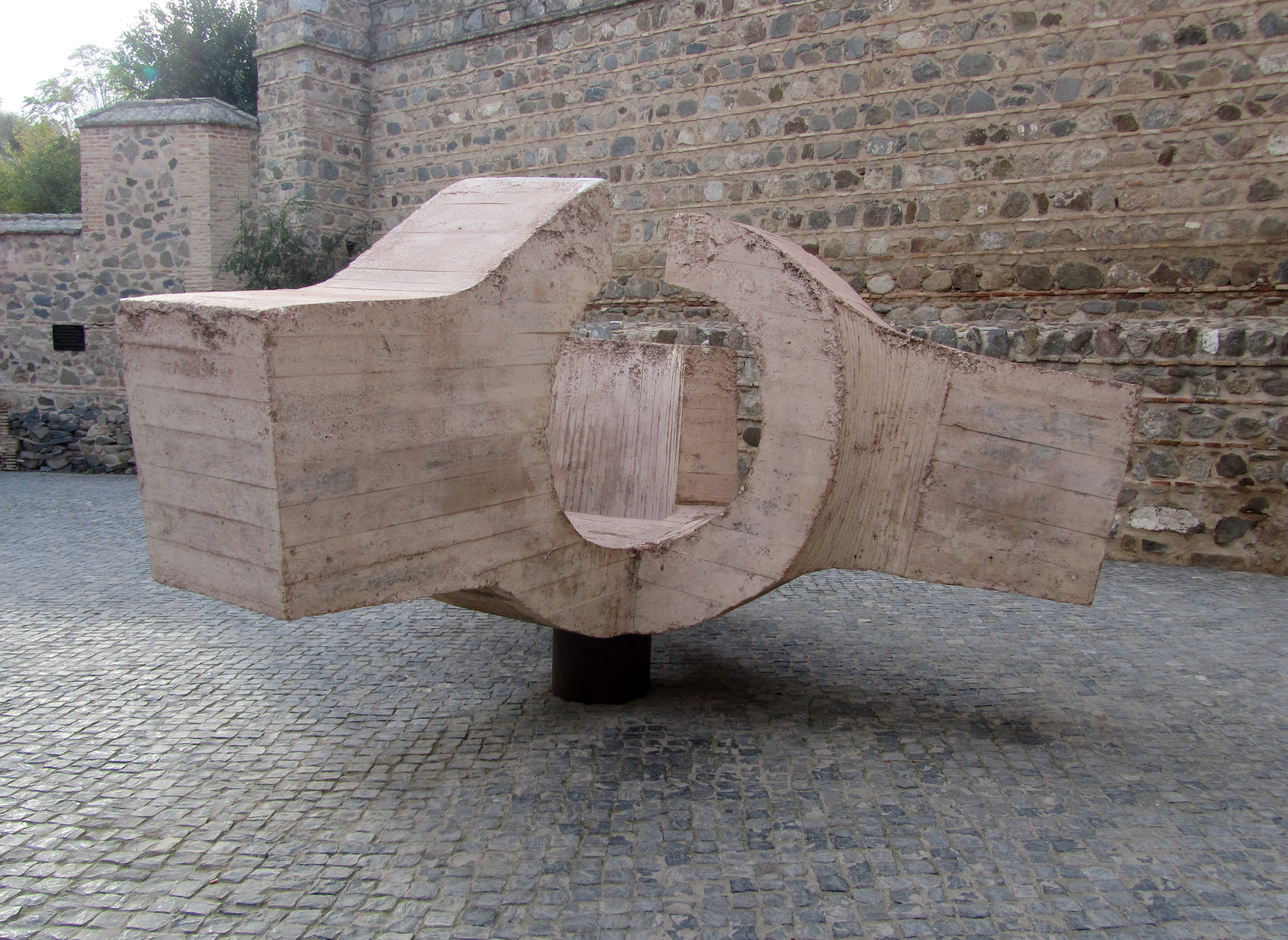 Chillida donated it to the city in 1982 but it was not respected and became covered in graffiti. The site was sadly neglected and used as a car park for many years, only renovated and fully restored in 2010.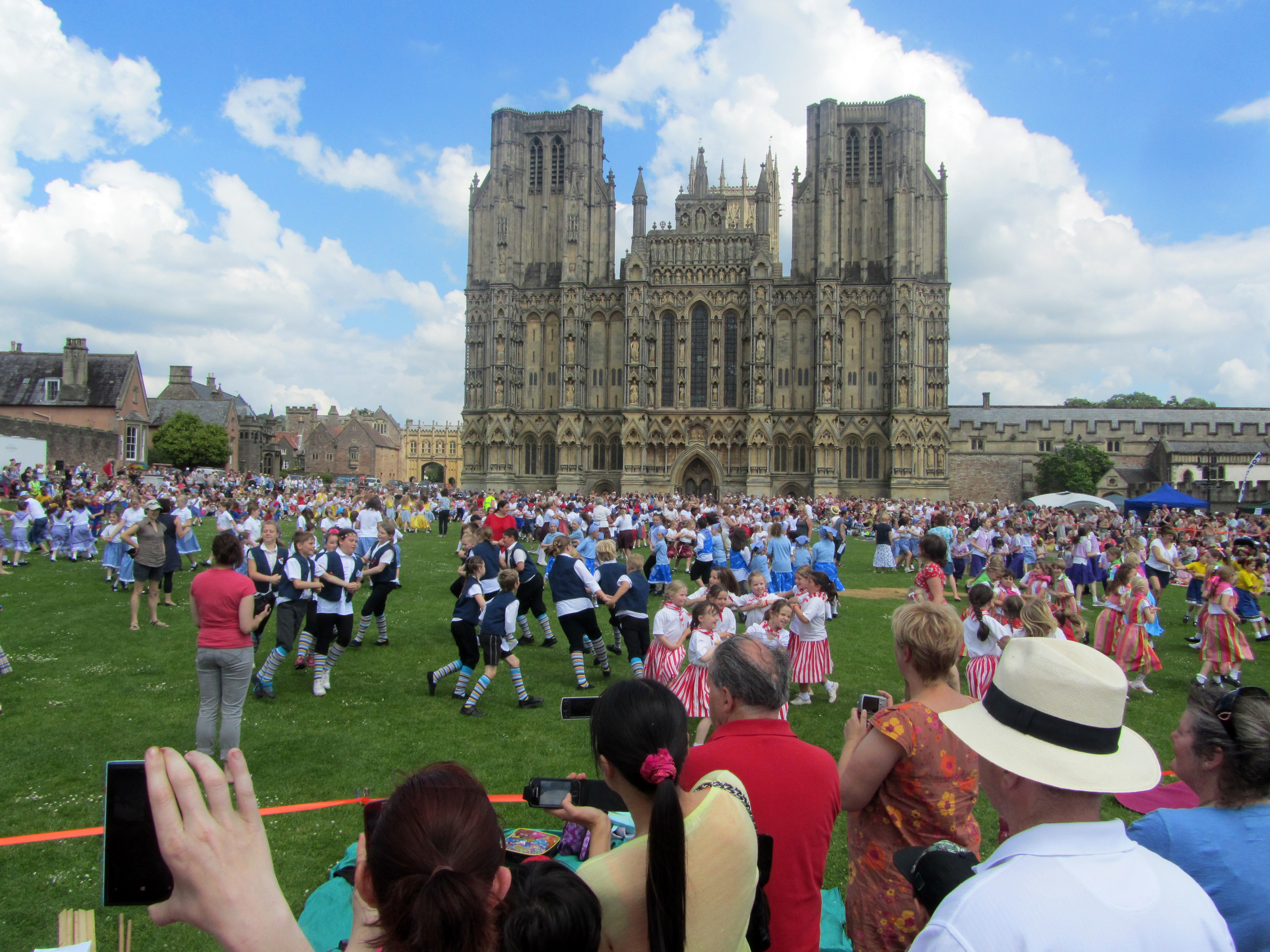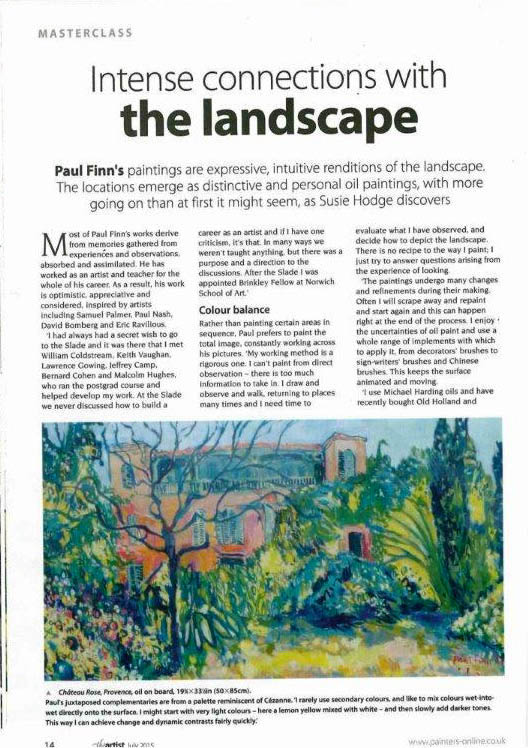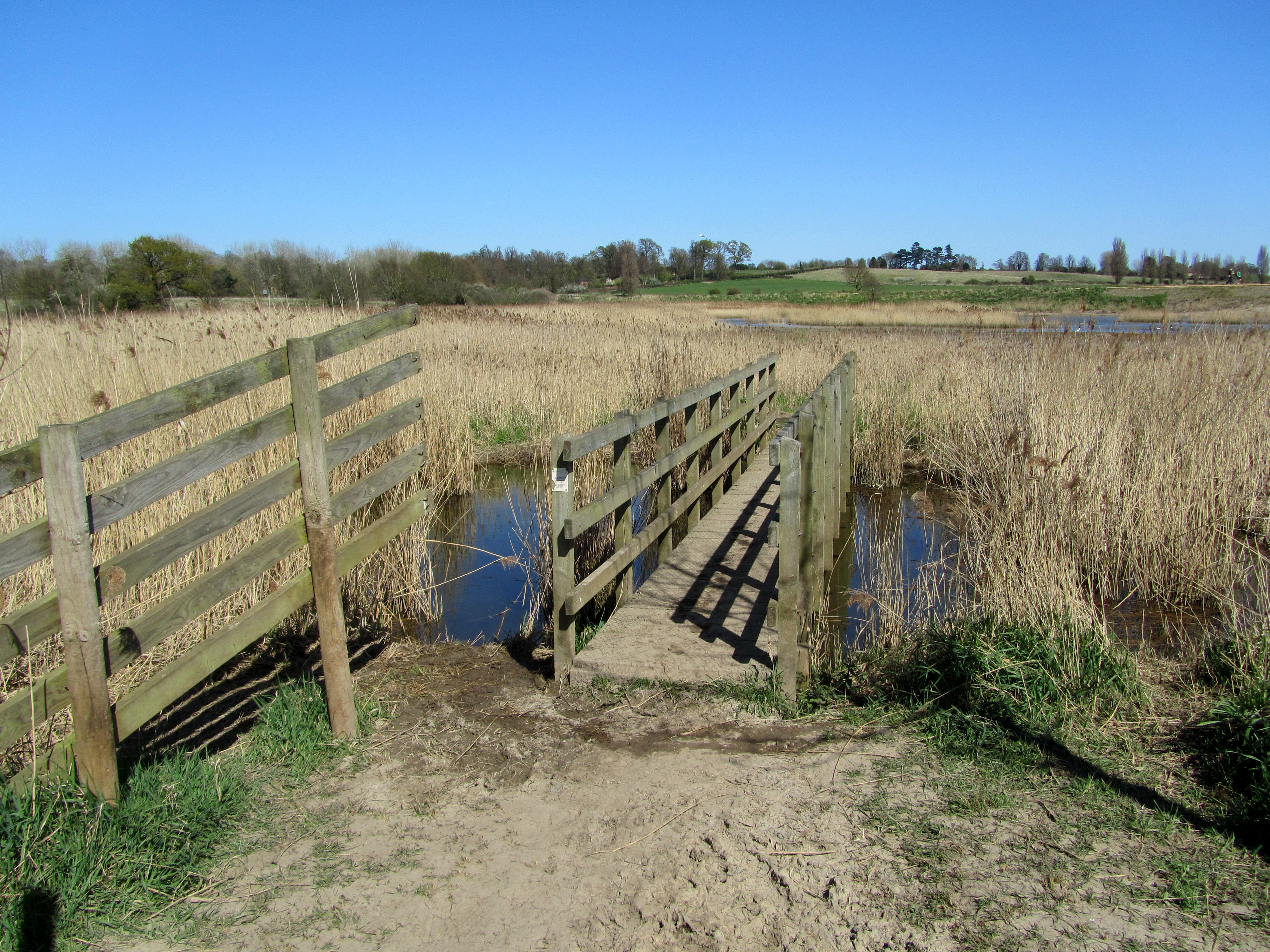 In the latest edition of Christie's magazine (we just received a complimentary copy, but more on that later in another post) there's an essay titled Open Not Closed: Interpreting Chillida, written by Andrew Dempsey, where I found this from Octavio Paz:
…his sculptures are the home of space and are inhabited by one, sole, plural being. Chillida calls it "inner space", but it could also be called emptiness or god or spirit or logos or proportion. It bears all names and no name. It is the invisible interlocutor he has confronted since he began to create.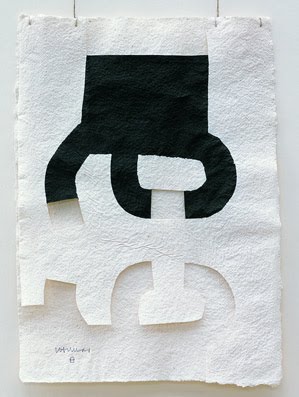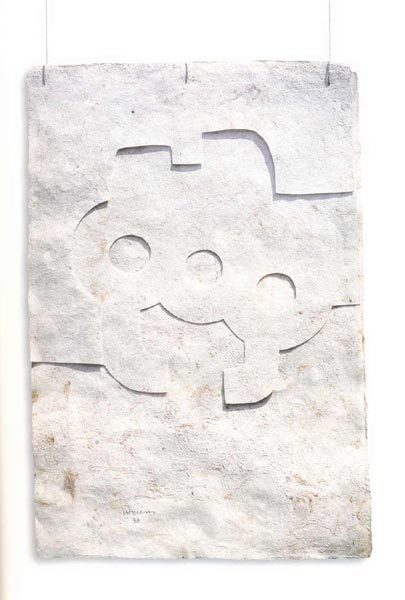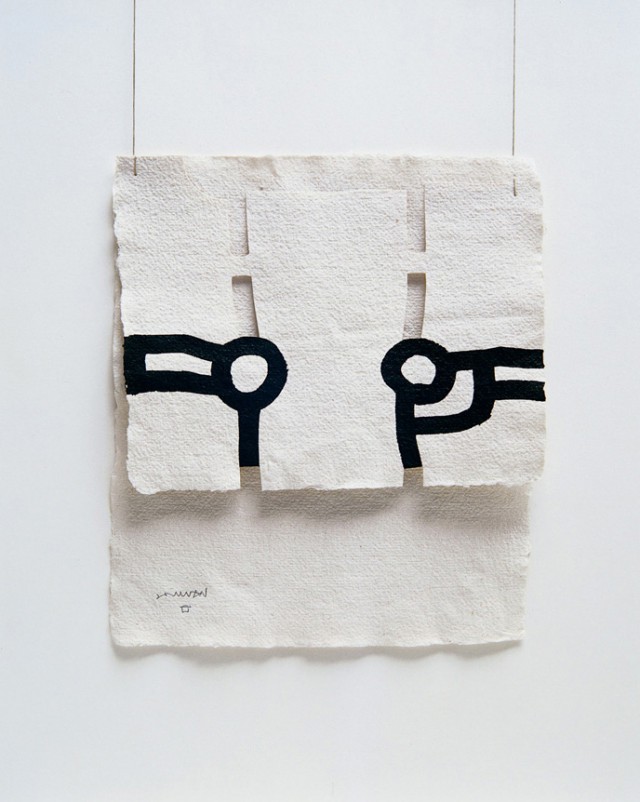 I first found Chillida at Annely Juda's gallery in 1992 but it was his works on paper, rather than the sculptures, that first captivated me. He drew with ink on Mexican bark paper, sometimes layers of paper, sometimes with cut-outs and he presented his drawings, called Gravitaciónes, suspended on threads. They seemed like a combination of architectural miniatures and dressmaking patterns. I was intrigued. I'd not seen anything like these before. I was inspired to try making a few bark paper drawings myself though my own small attempts were never quite so graceful nor so magical.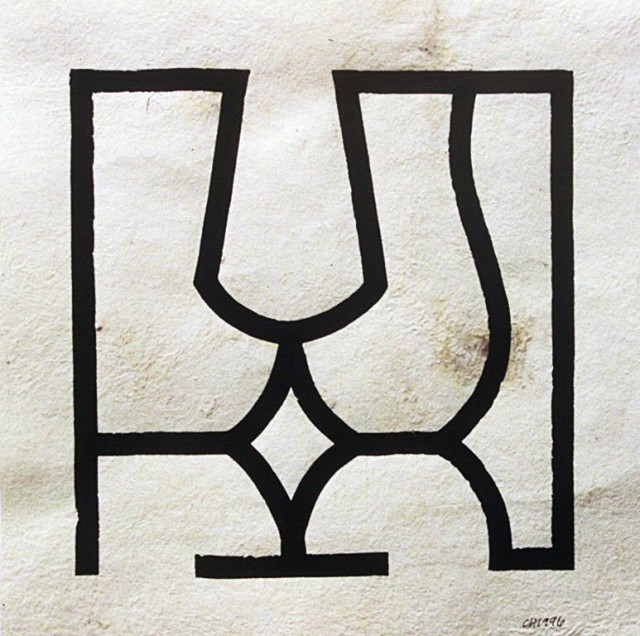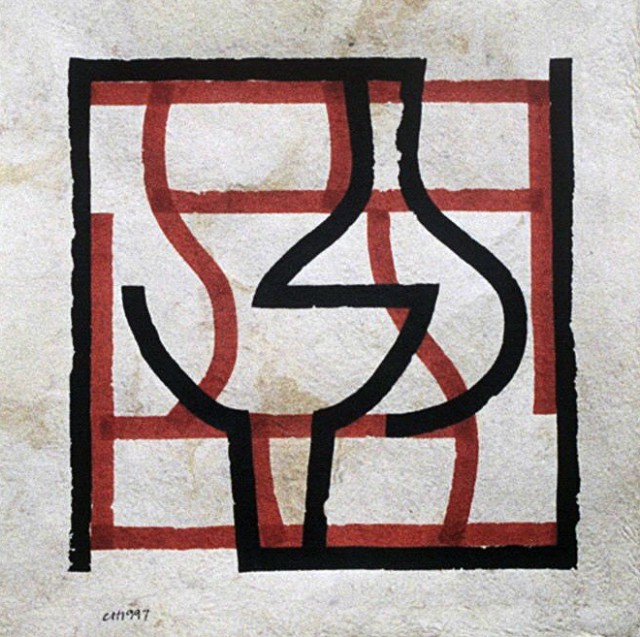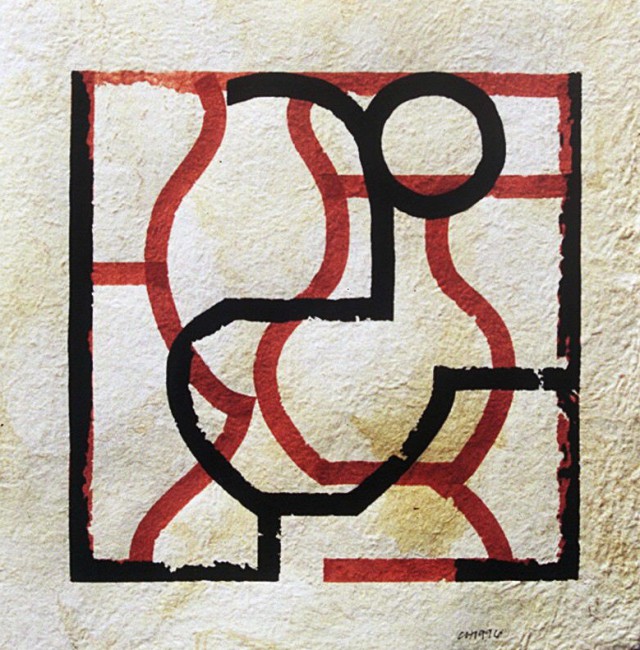 They were still life arrangements, outline drawings of vessels, inspired by Chillida and also by Magdalene Odundo. They gave me a taste to learn more and to eventually discover his sculptures.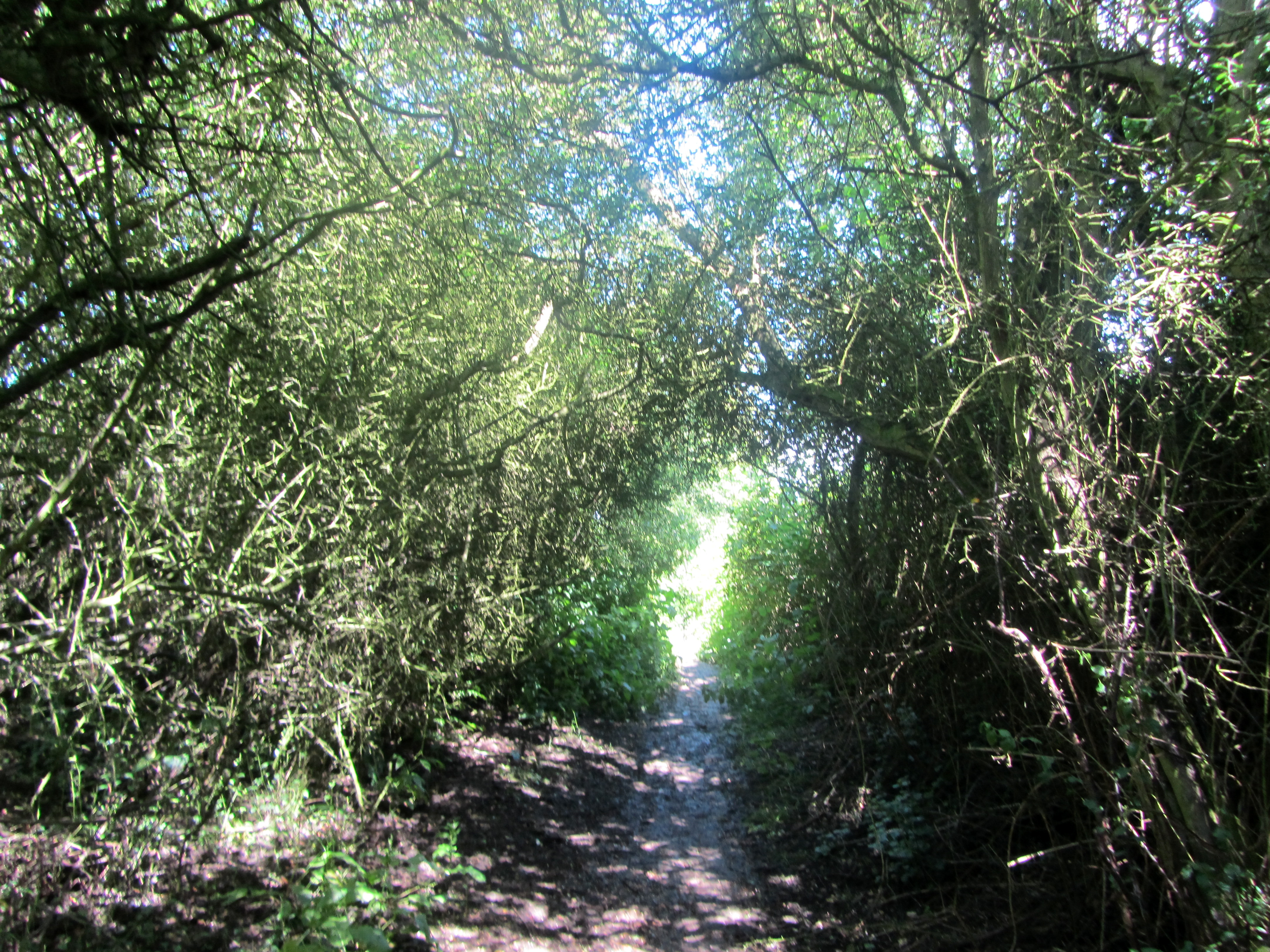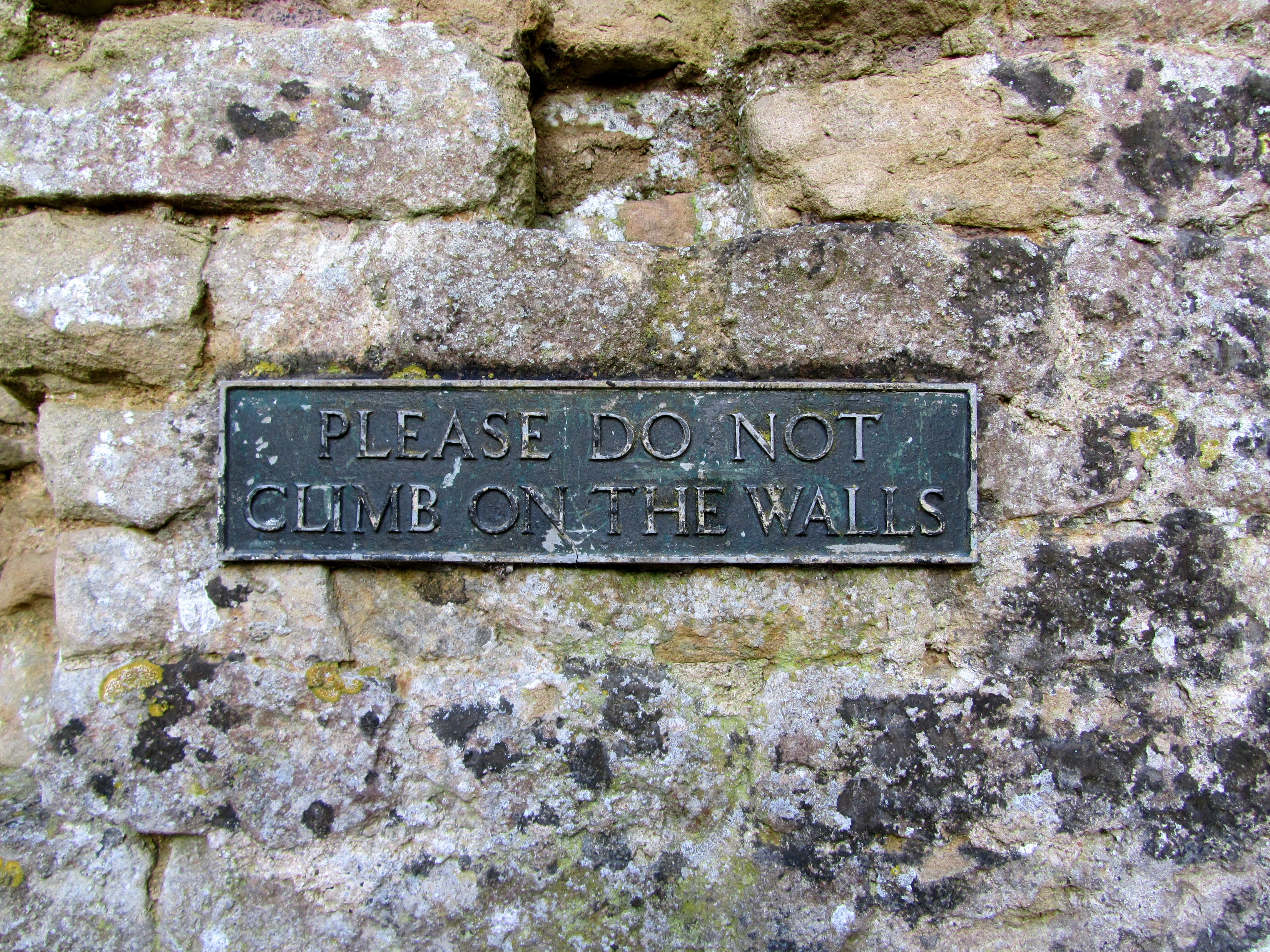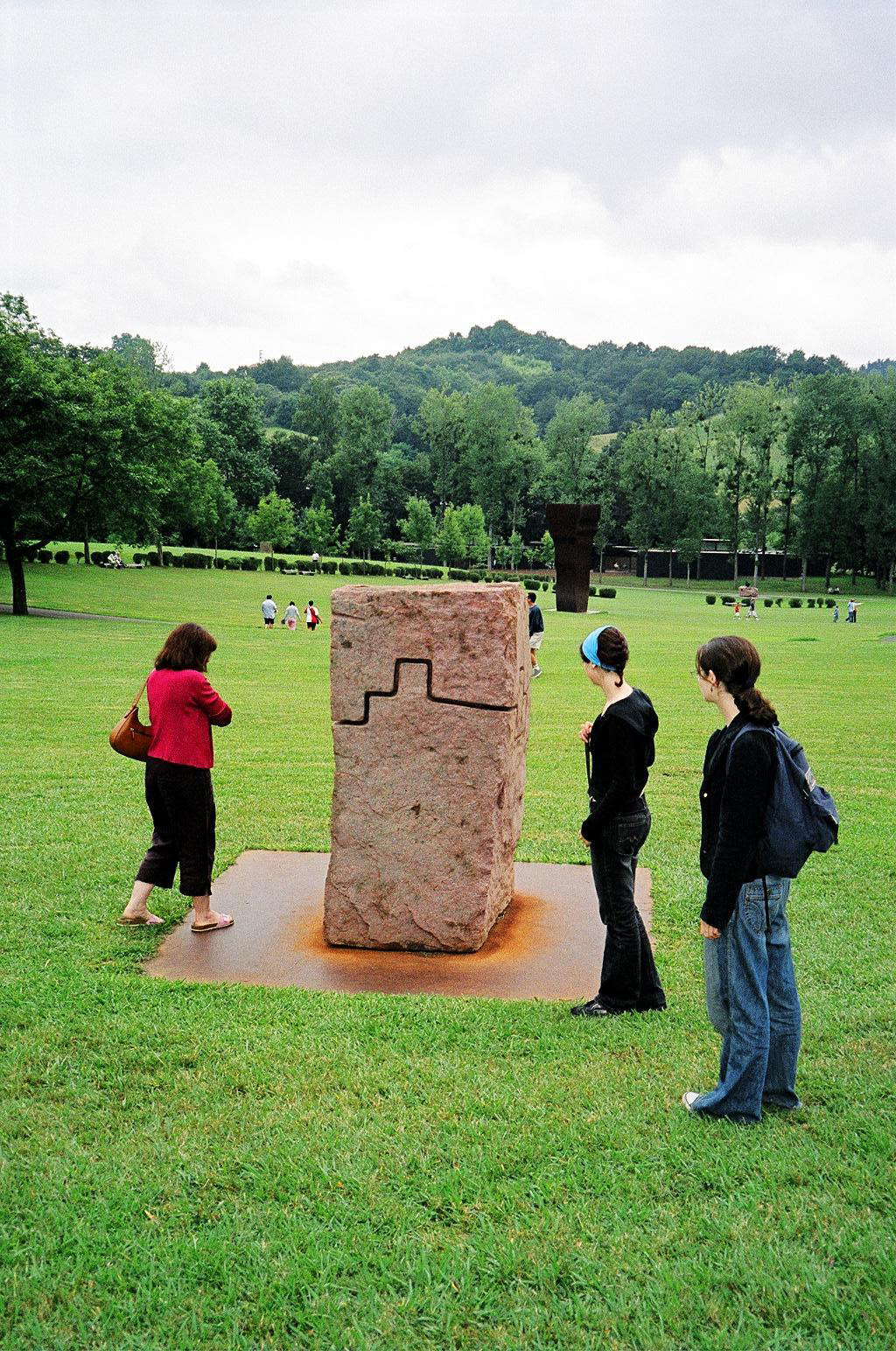 In 2004, on a family holiday in northern Spain, we visited Museo Chillida Leku, the most beautiful open air museum of Chillida sculptures set in the grounds of a Basque farmhouse, or Zabalaga. Inside there were smaller scale sculptures and works on paper, outside larger sculptures on the grass and amongst the trees, and one or two giant sculptures. I can't think of a better sculpture park than this.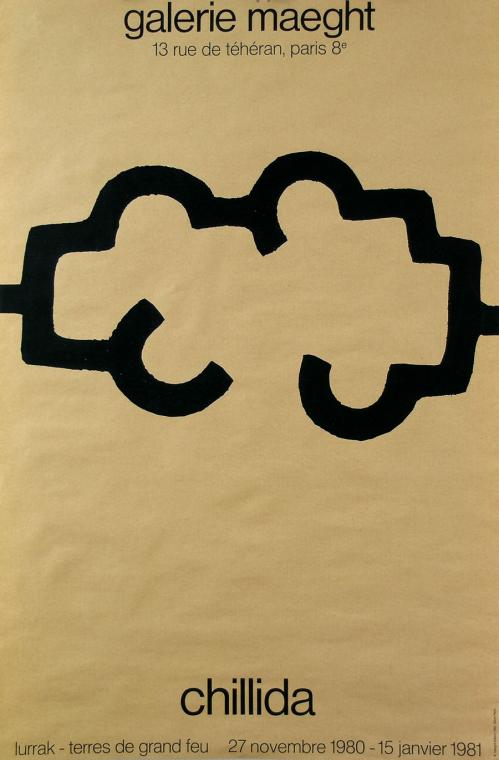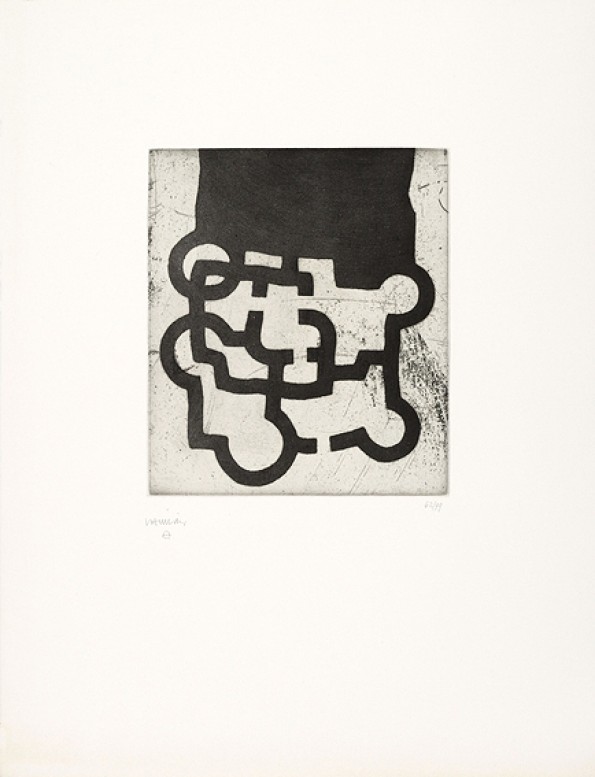 Two years later, in 2006, I was again inspired by Chillida when I designed our Rowley Gallery logo.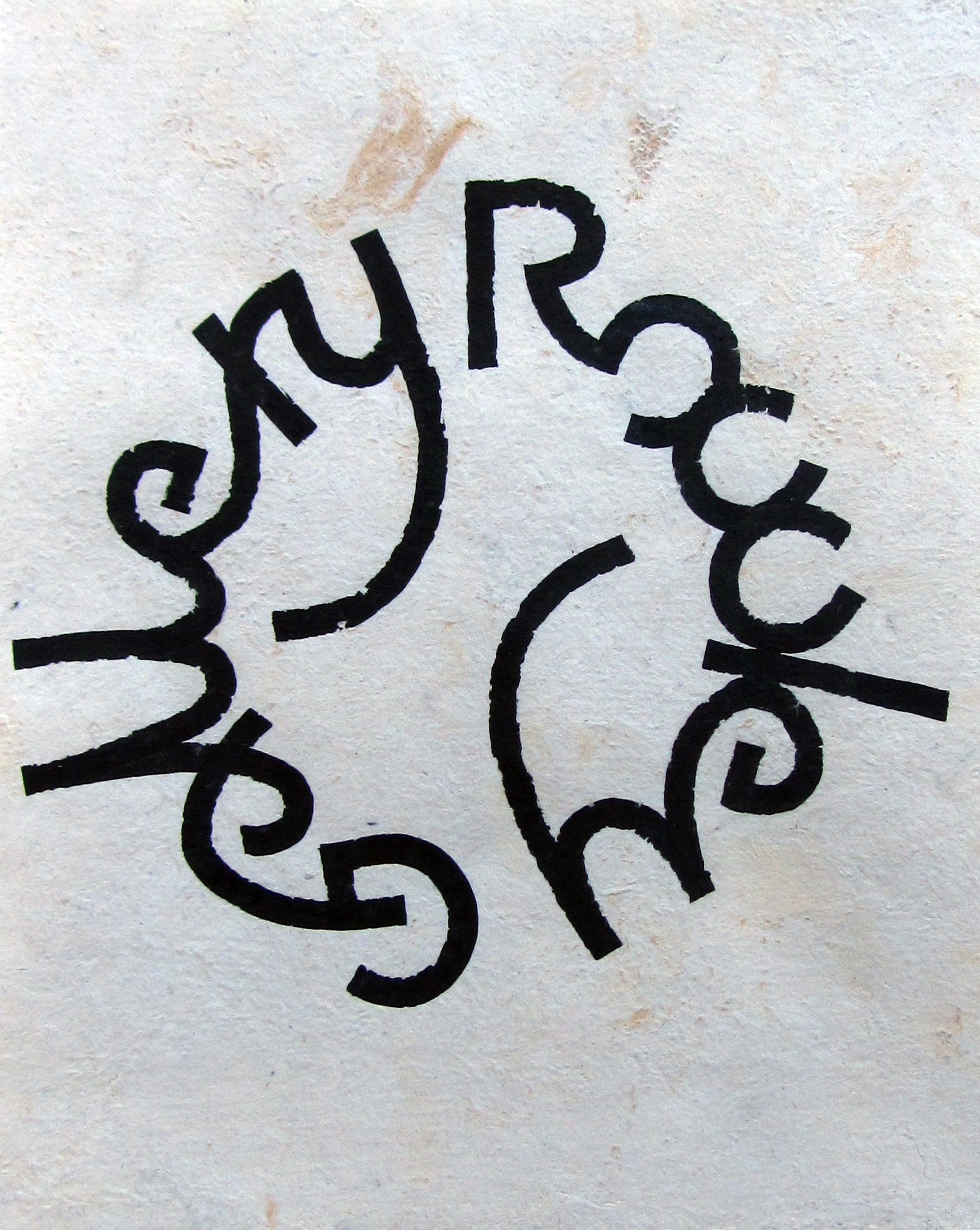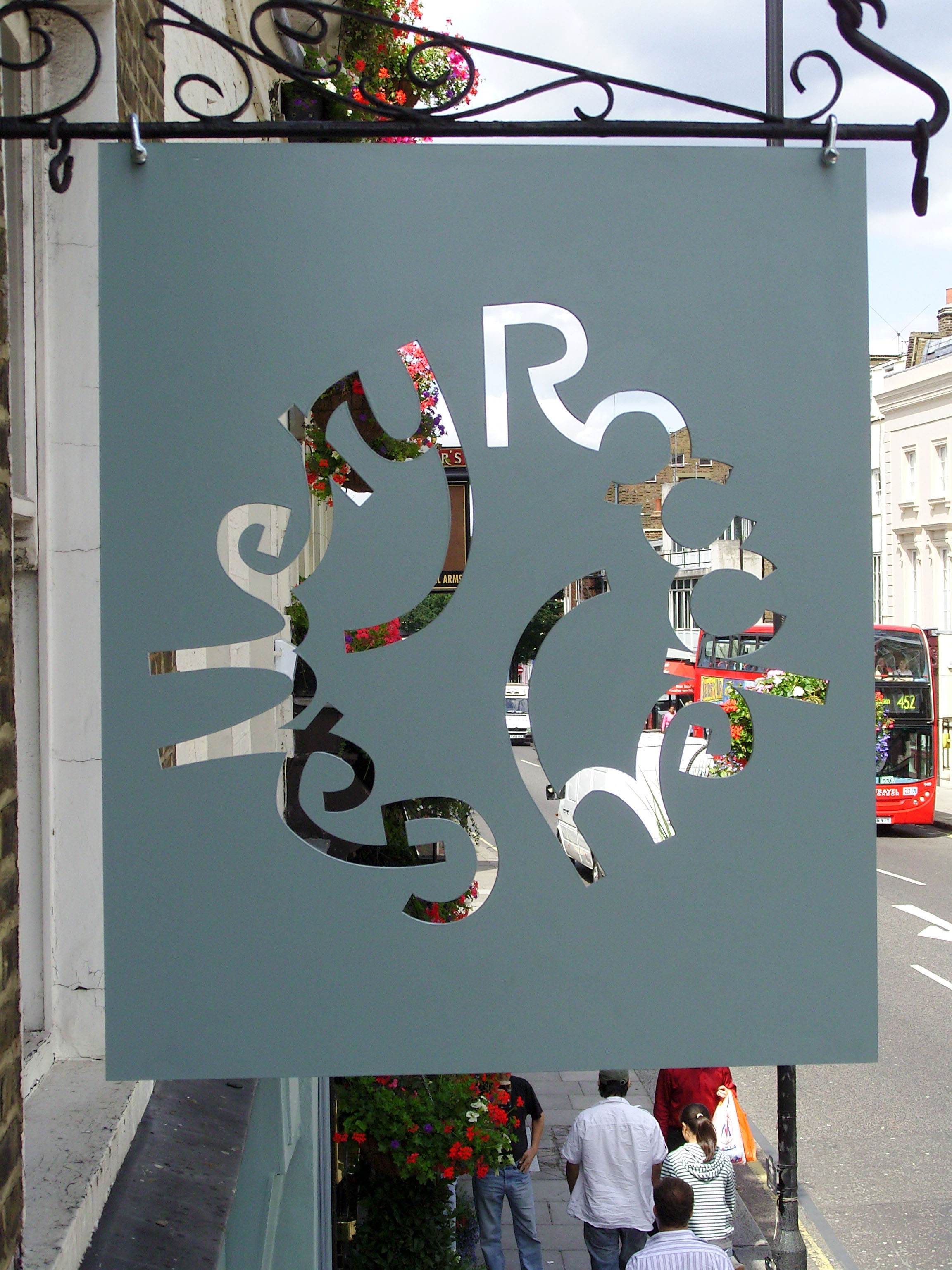 Chillida might perhaps have described our hanging metal sign as a Gravitación or possibly as an Inscripción. Amazingly it was inscribed by water, using a high pressure jet cutter to incise the design.
※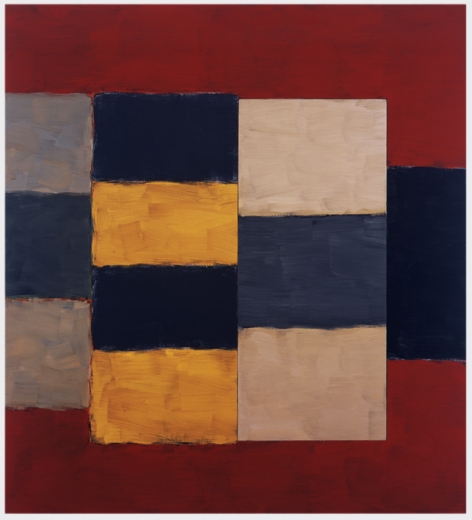 Also in 2006 the Guggenheim Museum in Bilbao presented Homage To Chillida, an exhibition by 45 artists including Sean Scully, Ellsworth Kelly, Cy Twombly, David Hockney and Anish Kapoor. The exhibition is now up for sale at Christie's new gallery space, 103 New Bond Street from 10-26 June.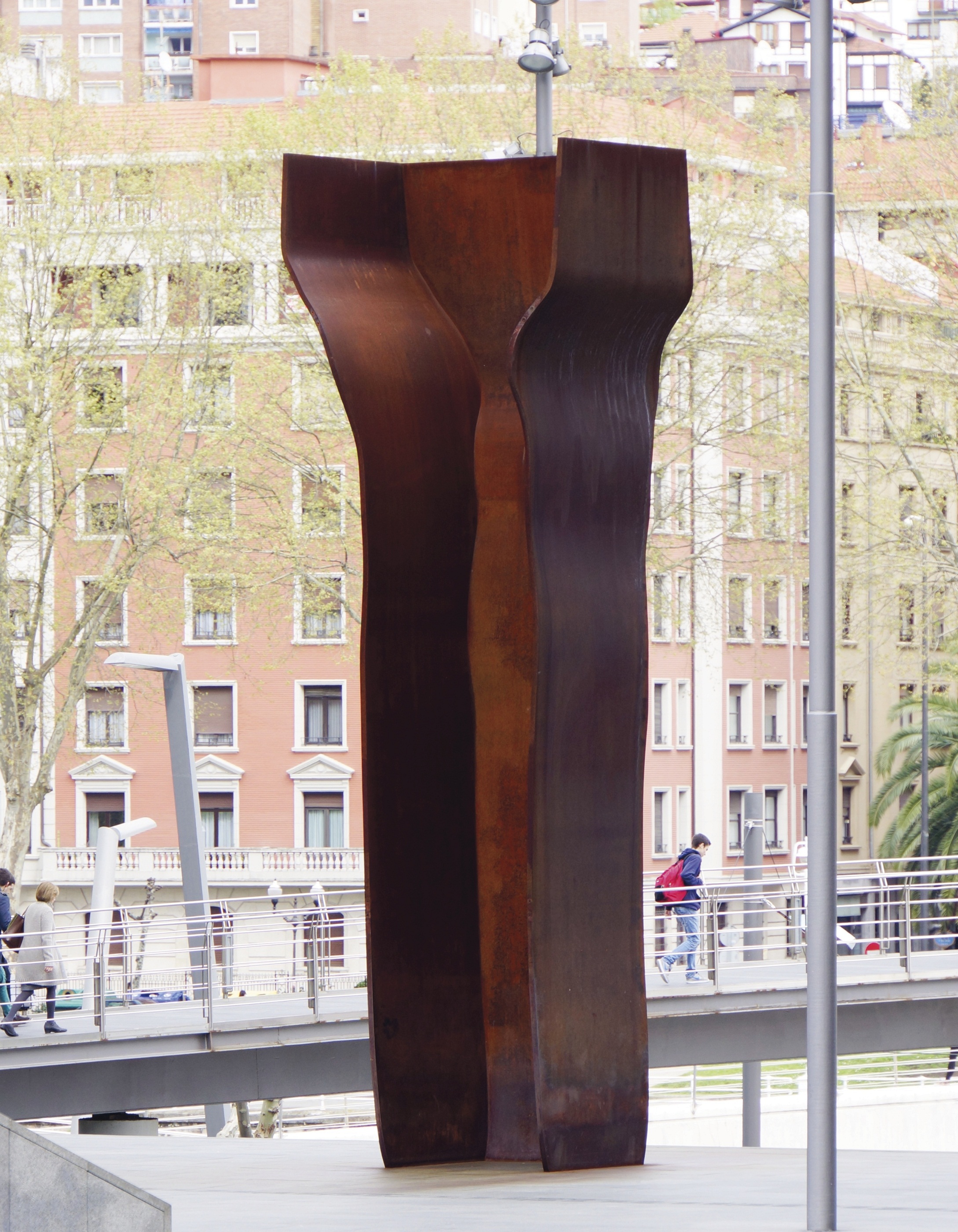 Eduardo Chillida's monumental Buscando La Luz IV (Looking For The Light IV), last seen at Museo Chillida Leku, is also for sale and on view 17-26 June, Ranelagh Gardens, The Royal Hospital, Chelsea. See more details here and here.