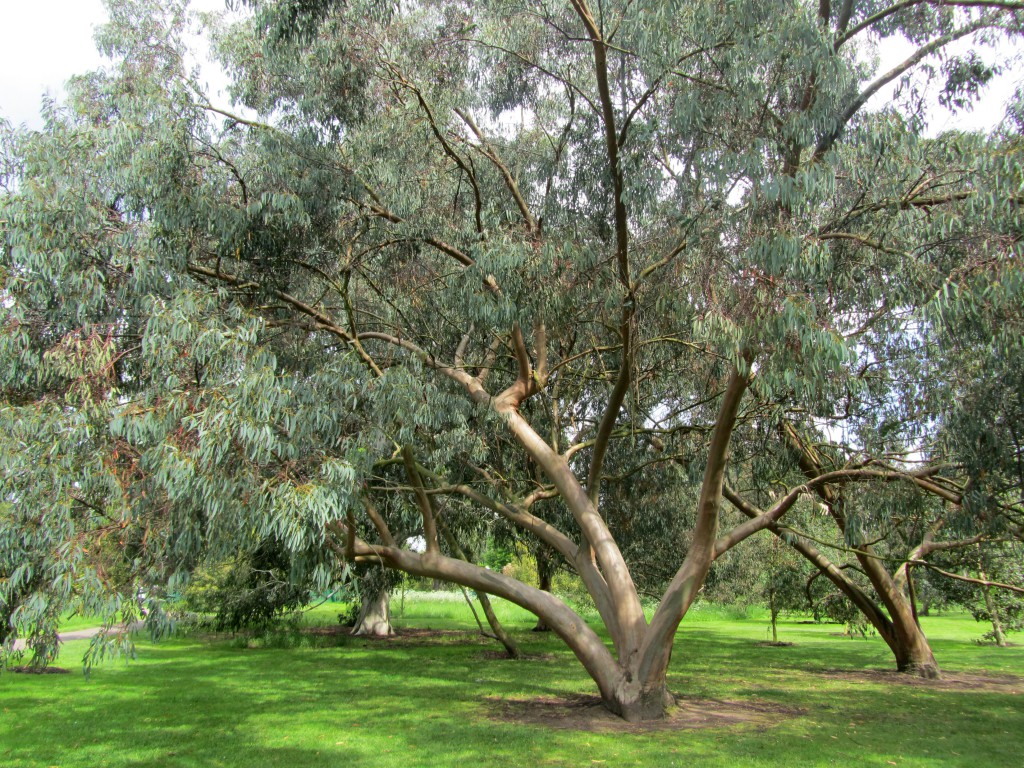 On the Spring Bank Holiday weekend, aka Whitsun Bank Holiday or maybe even Whitsuntide, we went down to Kew. It was a slow journey. There was a UEFA Cup Final at Wembley that evening and a Premiership Rugby Final at Twickenham that afternoon, there were roadworks in Ealing and there was a continuous traffic jam around the North Circular. There was a long queue to Kew. By the time we arrived I was stir crazy. Once inside the gates I was snap happy. The resulting photostream begins with eucalyptus, smooth-skinned and animal-like with aromatic blade-shaped leaves.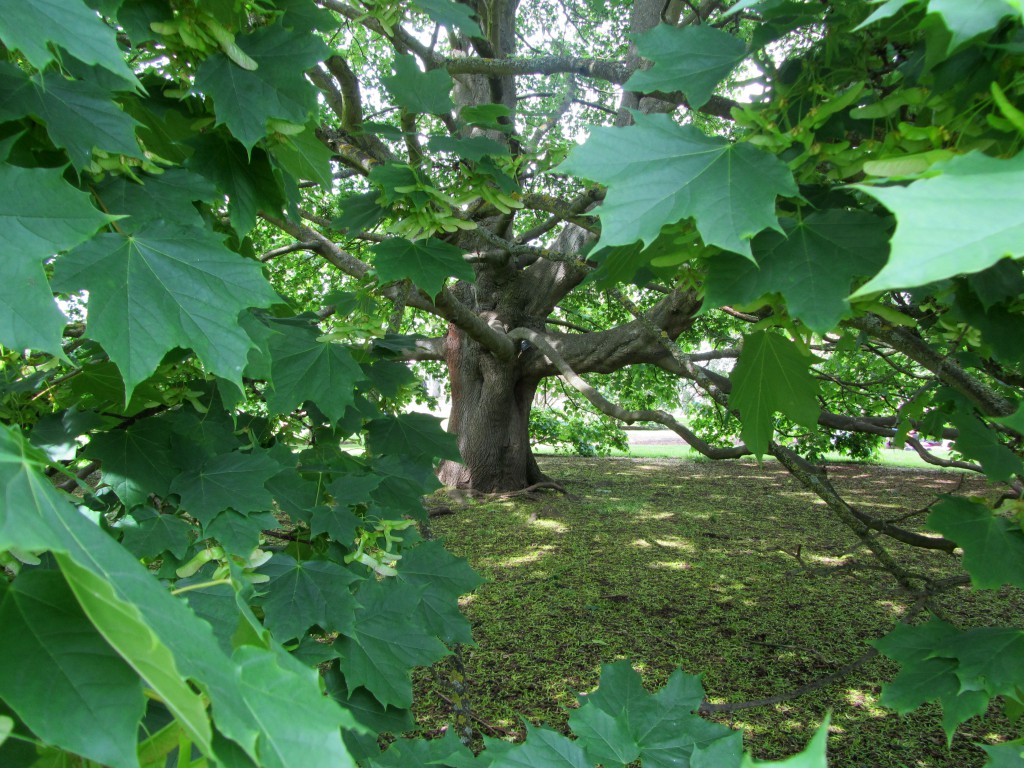 A huge spreading Norway maple already in seed whilst our domestic sycamore is still just flowering.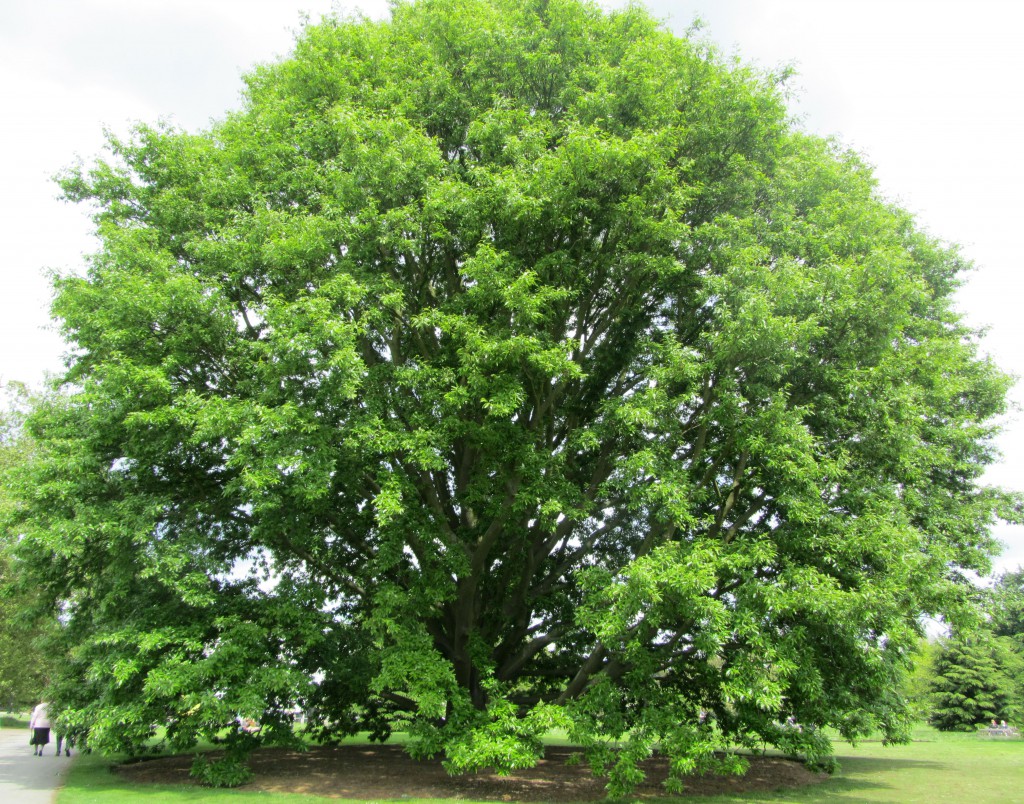 An enormous and vigorous and beautifully proportioned oak or chestnut? It's a chestnut-leaved oak.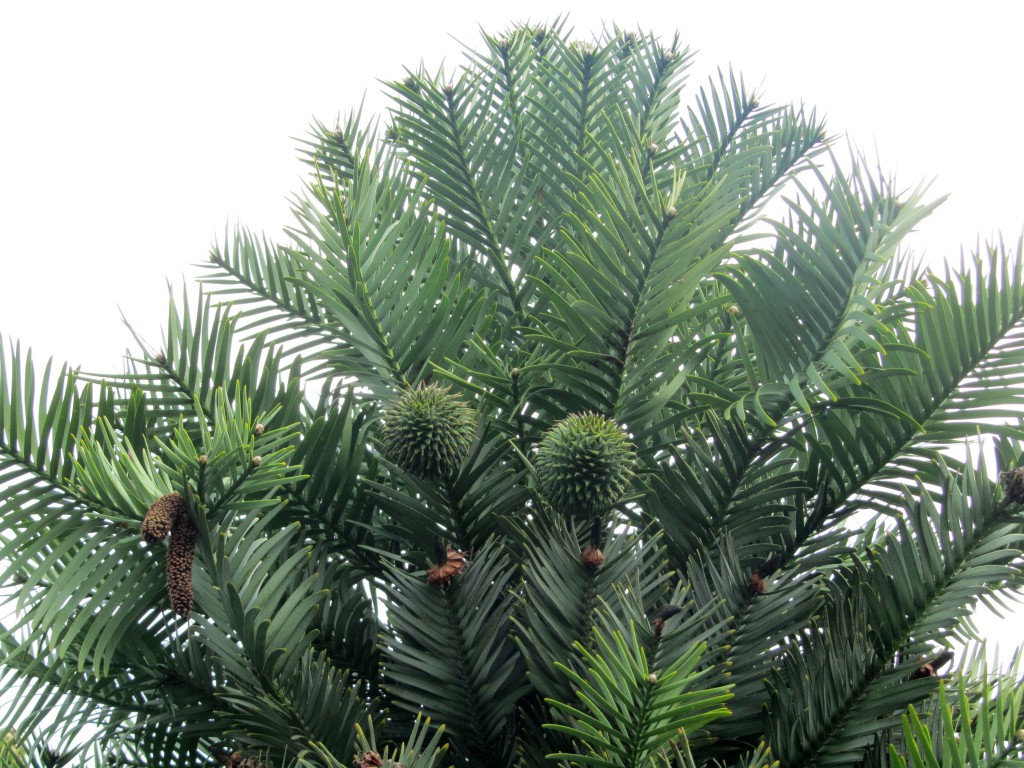 A rare Wollemi pine, known only from fossils until it was discovered in the Blue Mountains in 1994.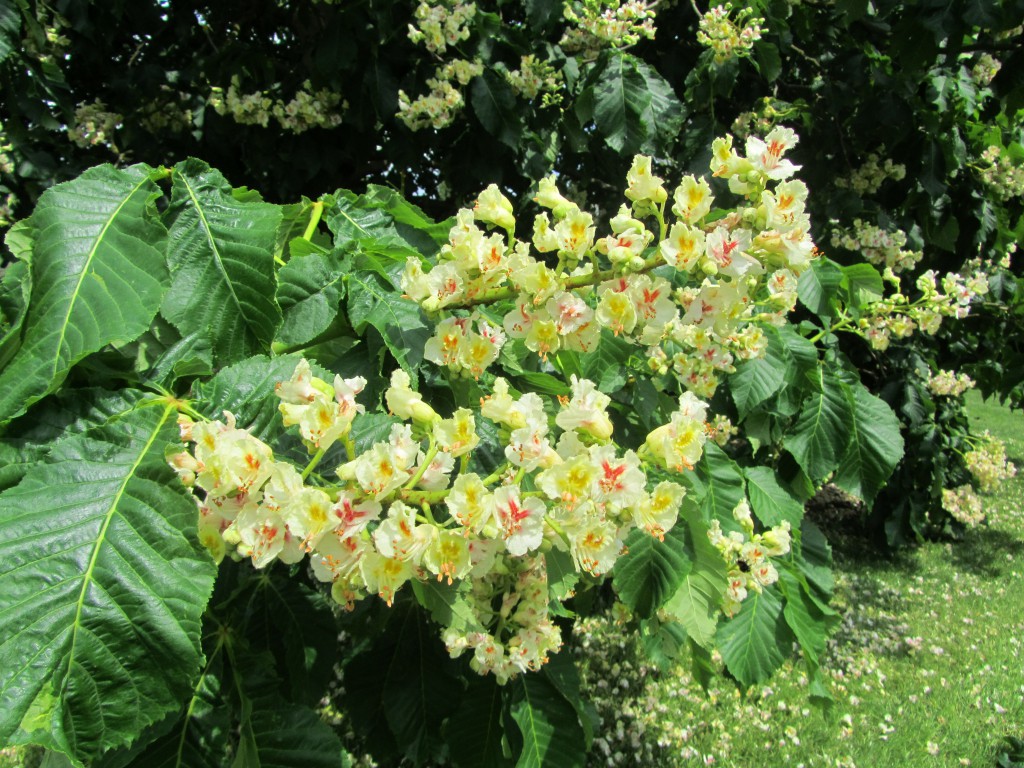 Dallimore's horse chestnut, a chimaera or mutant variety discovered in 1955 by William Dallimore.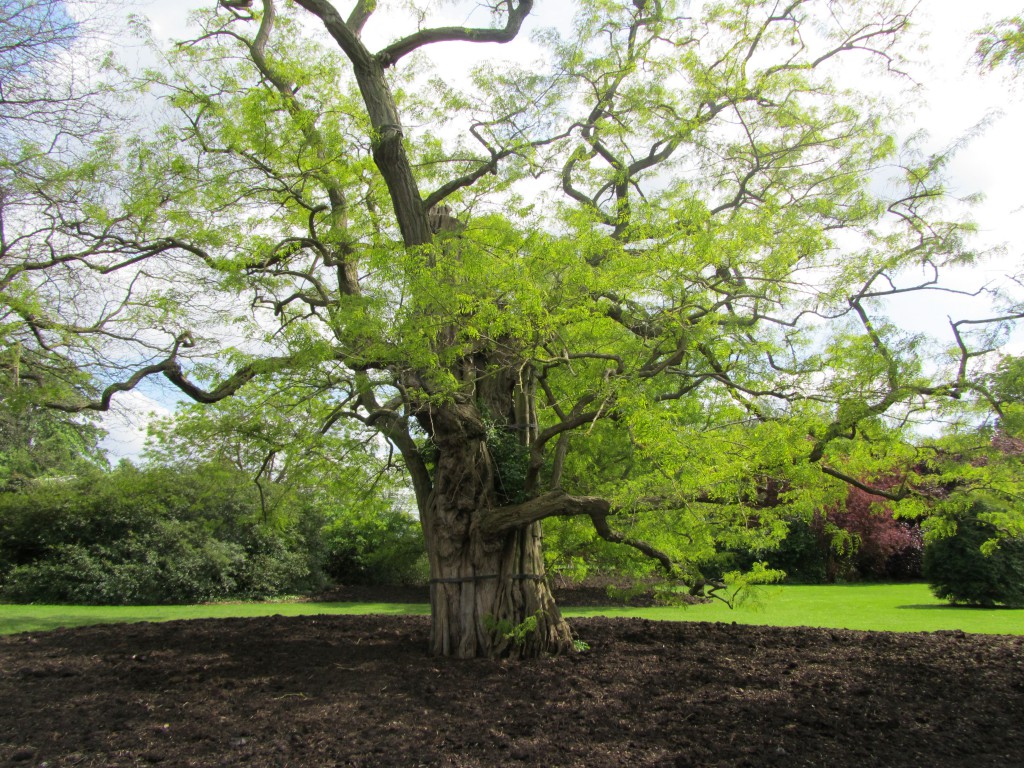 A black locust tree planted in 1762, one of the few trees remaining from the original botanic garden.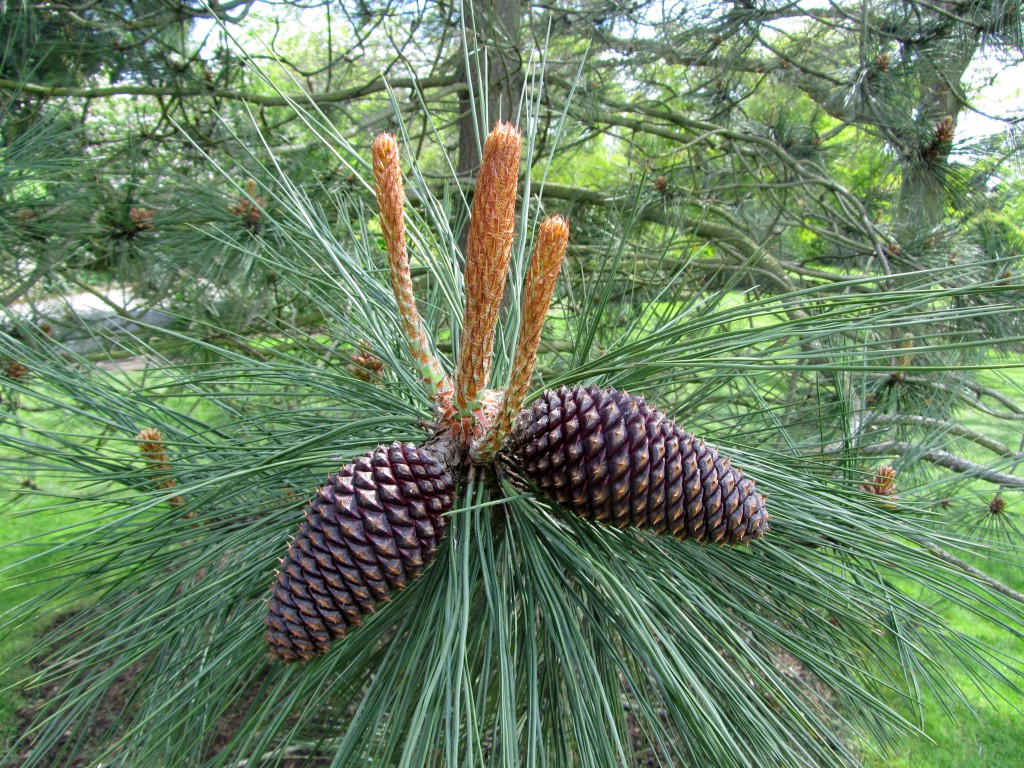 Western yellow pine, aka Ponderosa pine, inspirational tree of the 1960s television western Bonanza.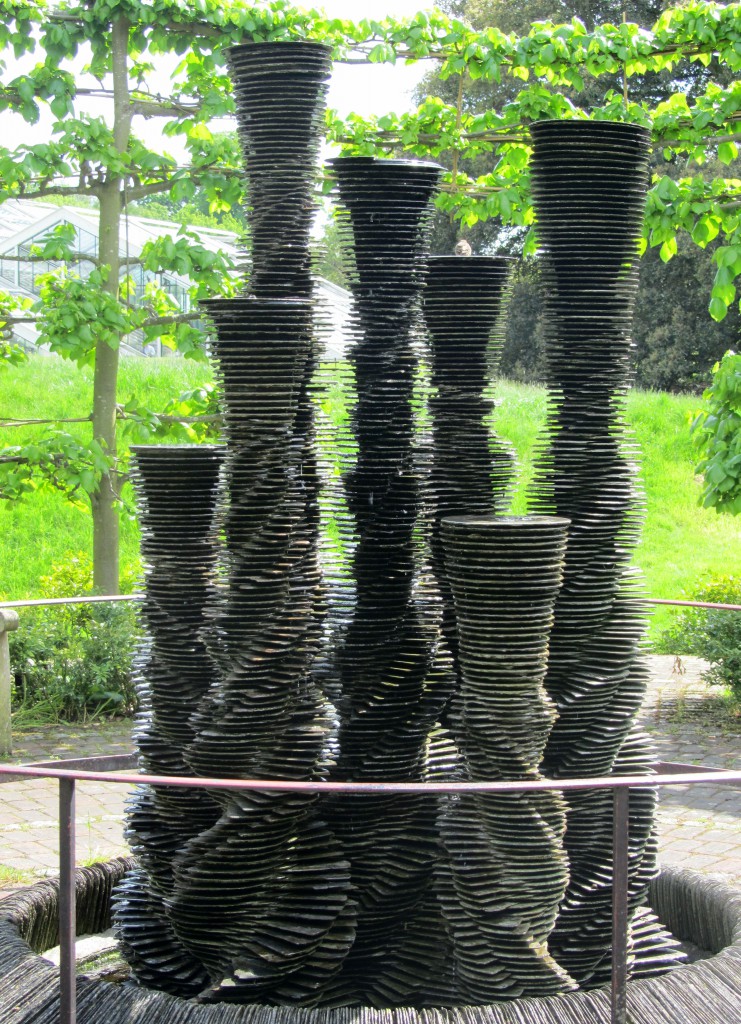 Seven Slate Towers by Ackroyd & Harvey, a birdbath fountain set in a circle of pleached lime trees.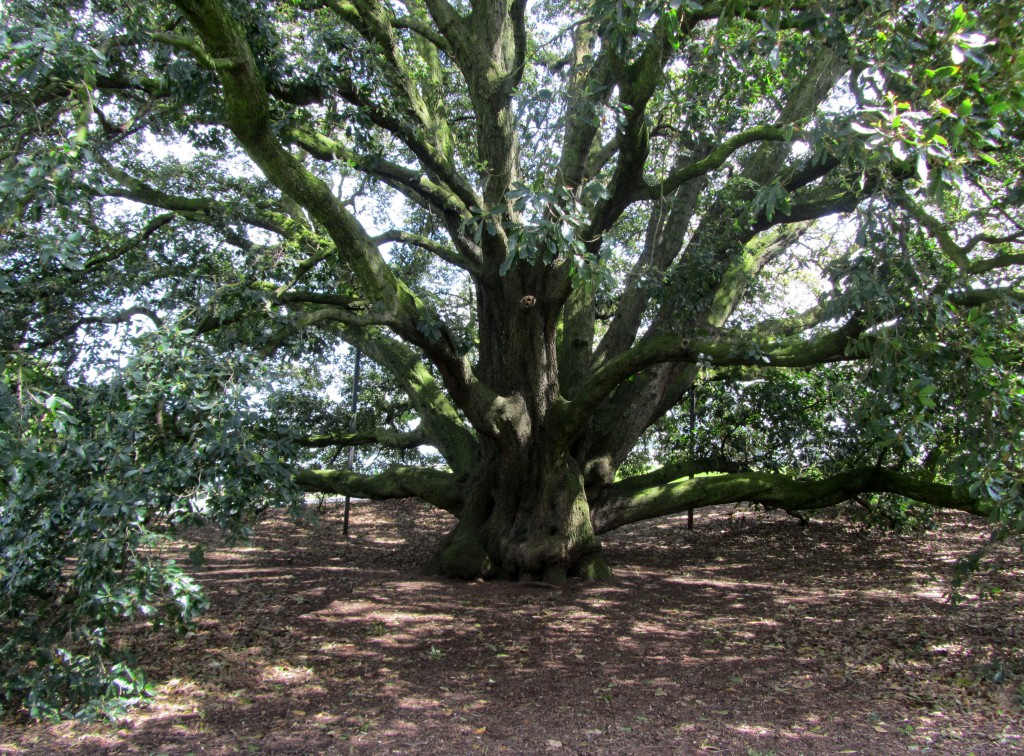 Turner's oak, a hybrid of holm oak and English oak. It's branches seem to reach out and draw you in.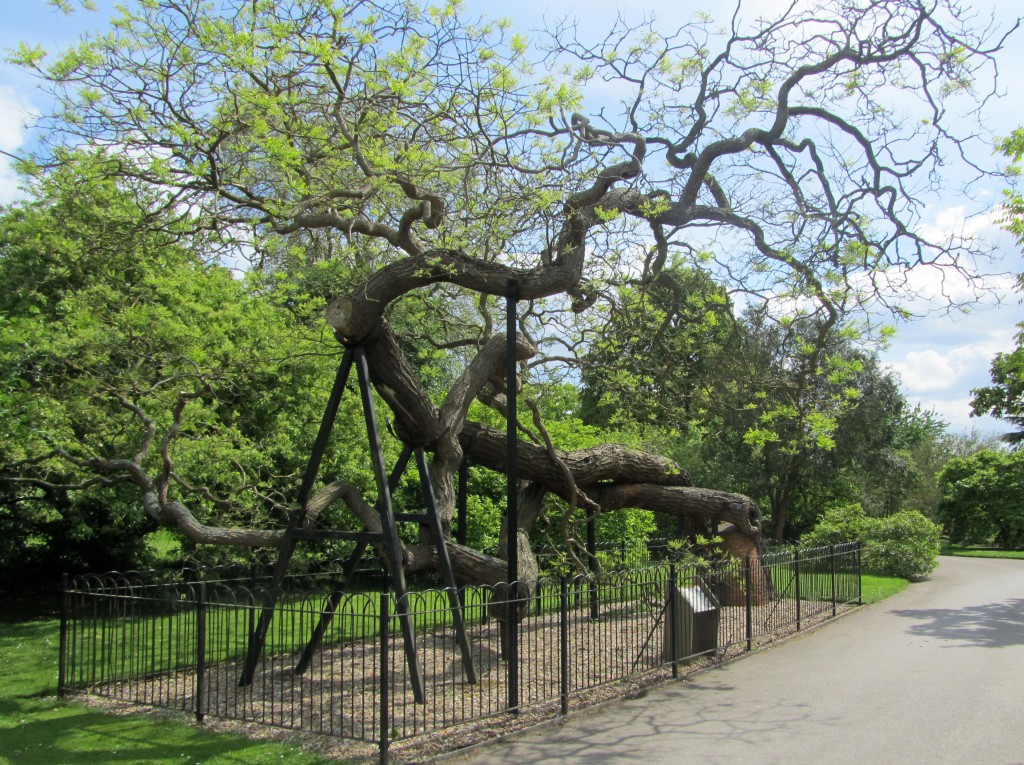 This surprising creature is a pagoda tree, one of Kew's original trees, but I think it's a Jabberwocky.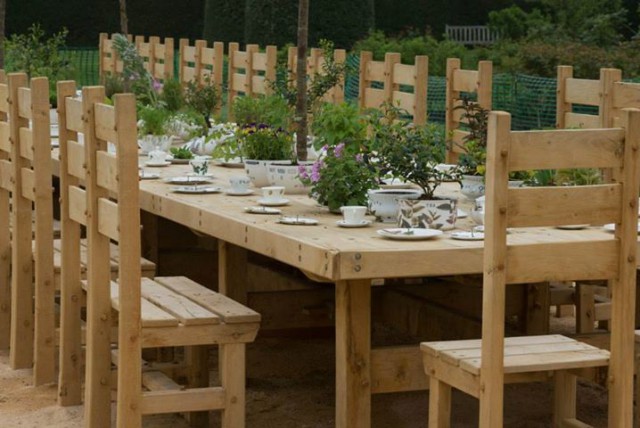 Alice would probably feel at home at this mad platters tea party. It's part of Kew's IncrEdibles menu. You are invited to sit down and read the table. It's not a takeaway, everything is screwed down, but it's all open for examination and discussion and infusion. Just don't stick the dormouse in the teapot.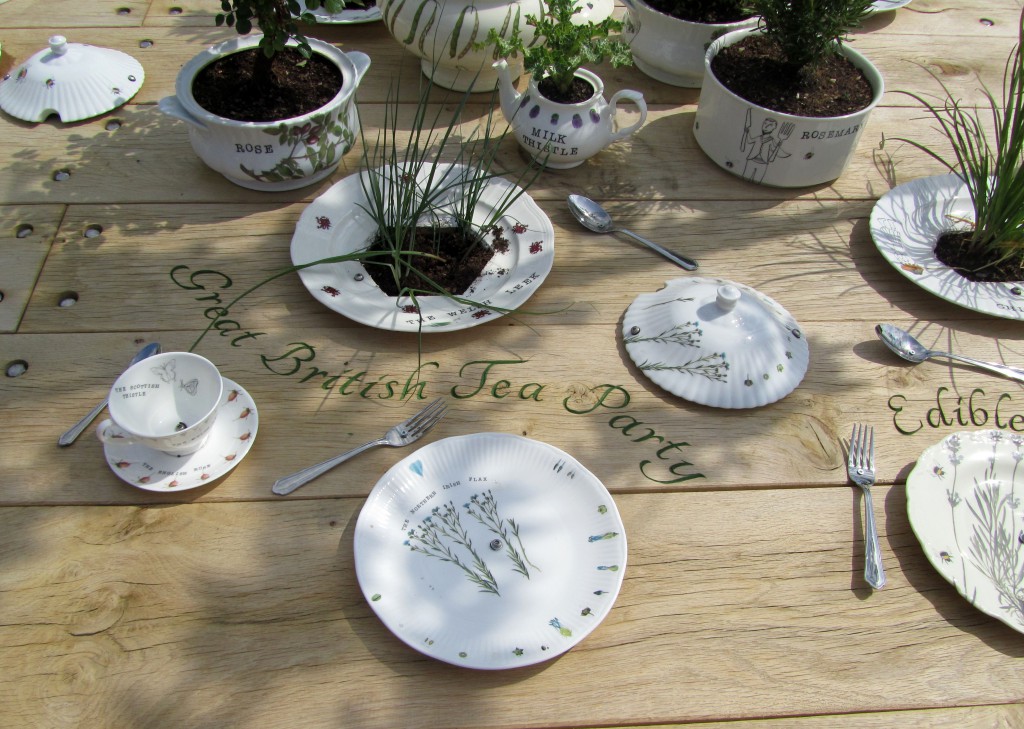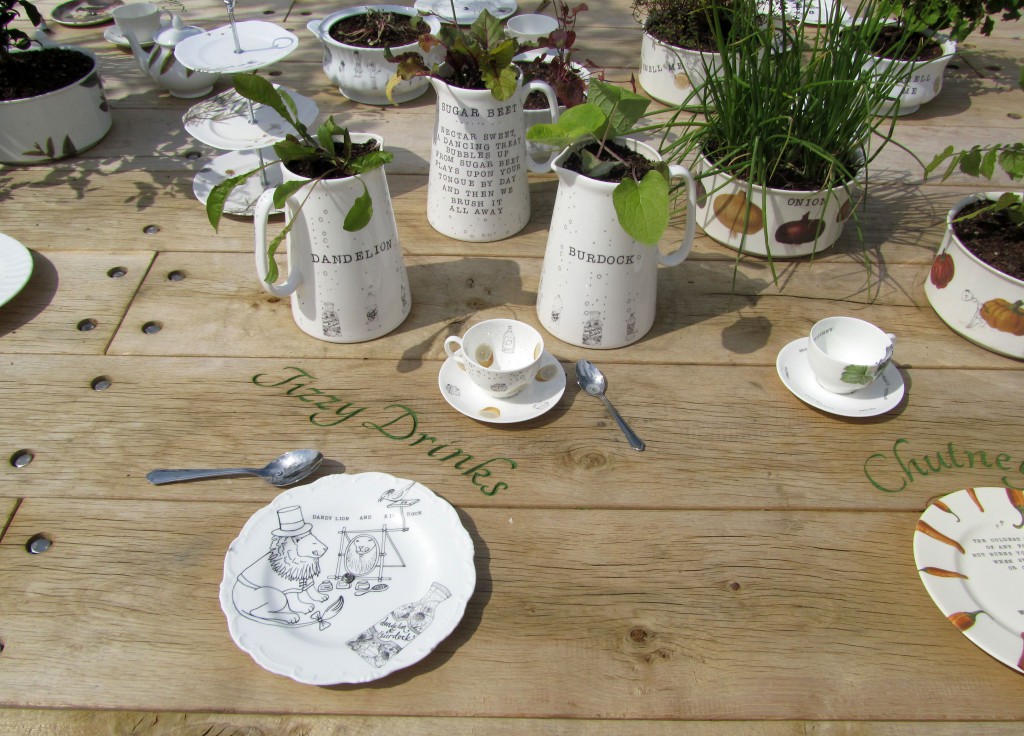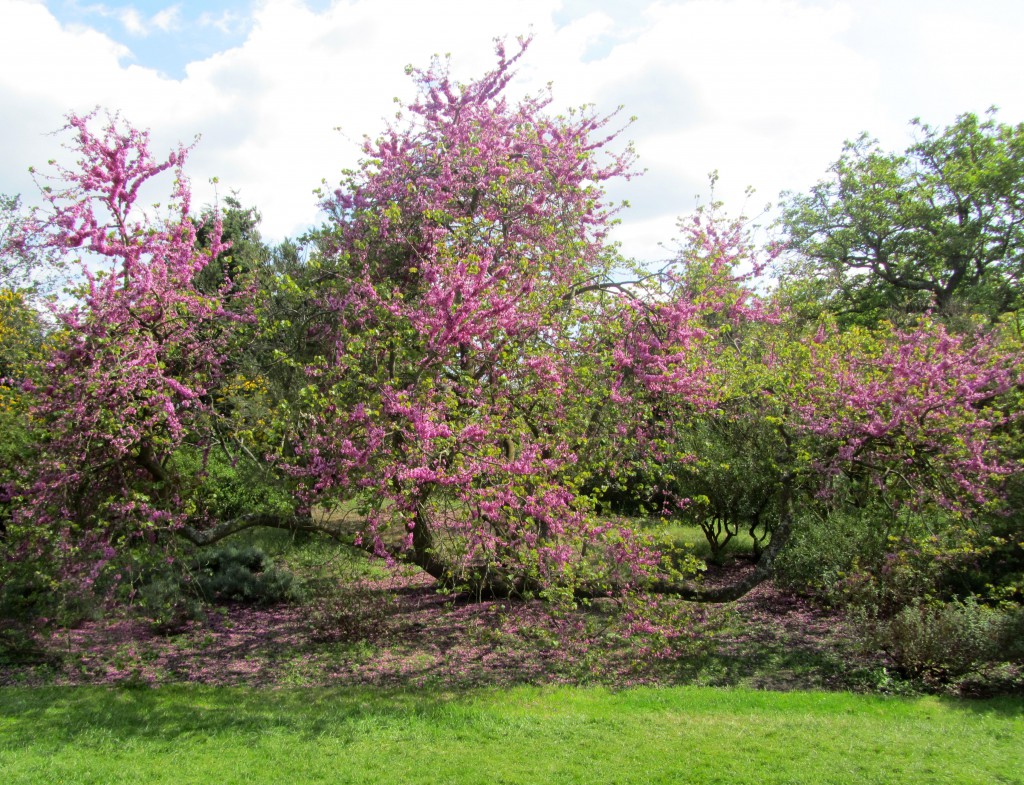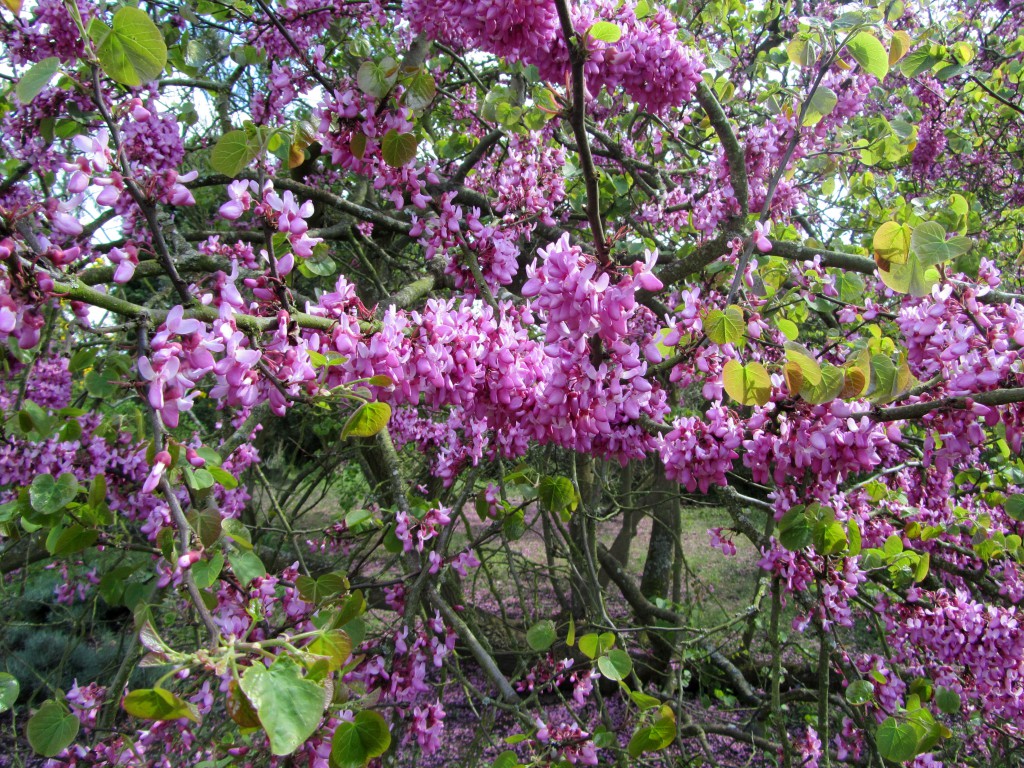 In the Mediterranean garden below King William's Temple the Judas tree was blooming spectacular.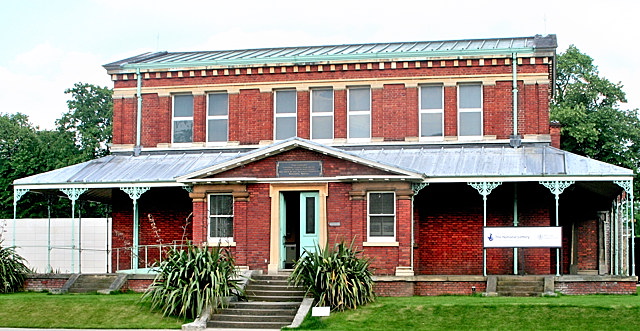 But not so spectacular as the Marianne North Gallery. I'd not been here before, I didn't know what to expect, so my spontaneous reaction was a very audible Wow! It's a wall to wall, floor to ceiling catalogue of the world's flora recorded in 832 paintings made between 1871-1885. It's Britain's only permanent solo exhibition by a female artist. It's pretty overwhelming but it's not what we came for.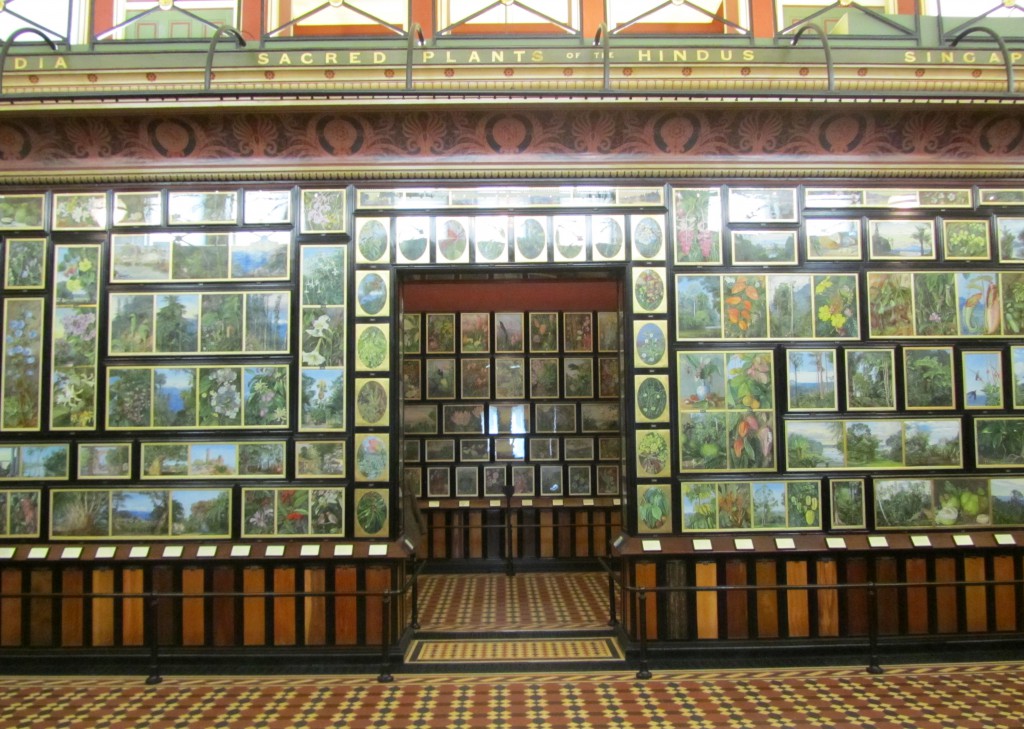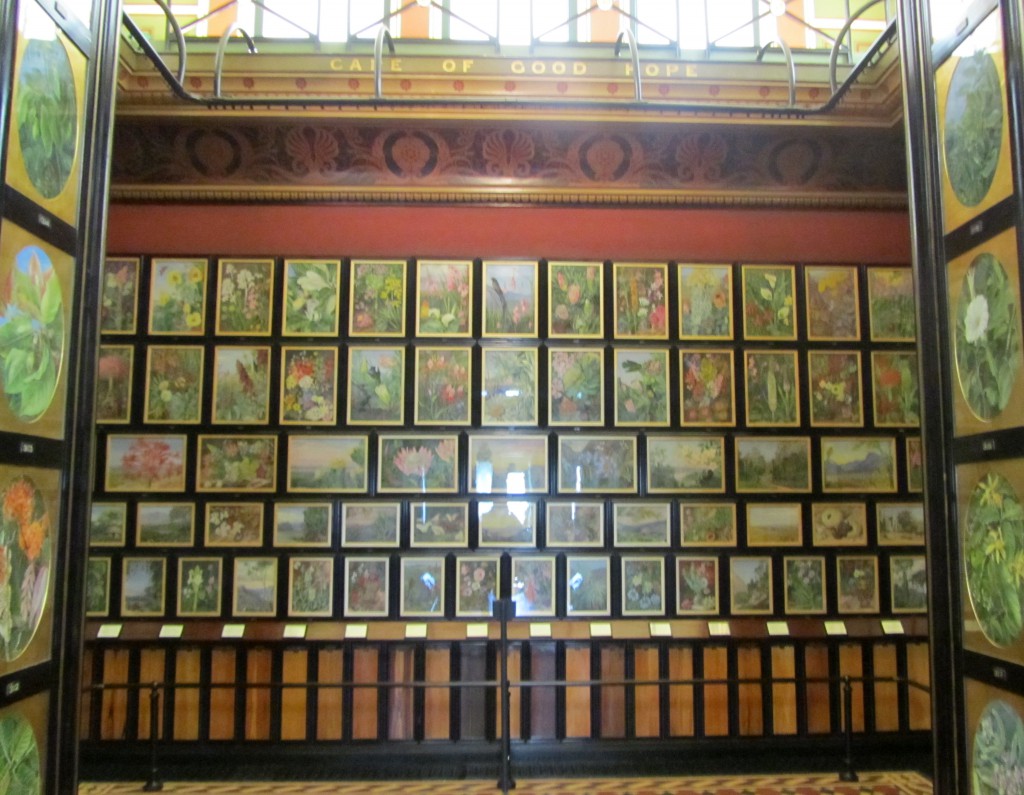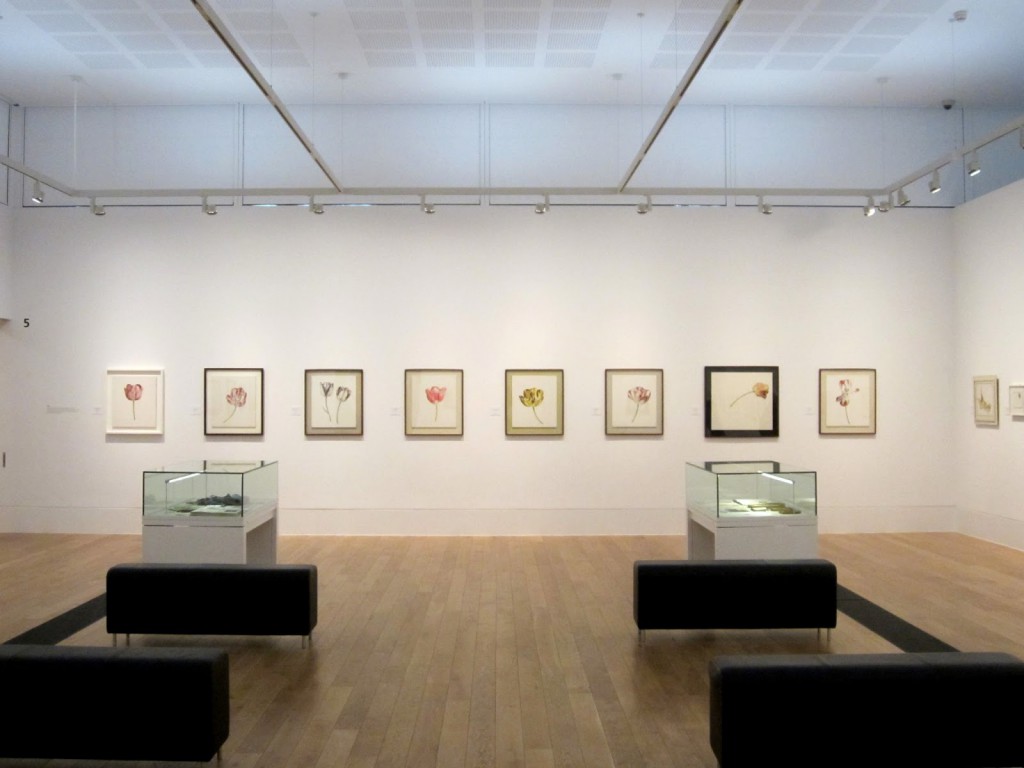 Next door in the Shirley Sherwood Gallery there's a surprising exhibition, The Colours Of Reality, celebrating the life of Rory McEwen. I knew that he made beautiful and esteemed botanical paintings and I knew that he died too soon. But I didn't know that he was also a revered folk singer, that he inspired Van Morrison to take up music, that he introduced Bob Dylan to Robert Graves and George Harrison to Ravi Shankar, that he was a close friend of Jim Dine, David Hockney, Brice Marden, David Novros, Joseph Beuys and Glen Baxter, who described his watercolours as:
…just astounding. The big paintings didn't really get me, other people had done big things, but the small ones on vellum nobody could touch; he was in a class of his own there. I felt that in the multi-faceted life that he was living, moving in all these peculiar circles, there was a way in which he needed to be grounded into some sort of sanity and peace and harmony. And that comes out very much in those beautiful leaves. Even a tiny speck on the planet is worthy of this distillation…I guess they were meditations on the nature of being…Which is why I find them so beautiful and so powerful, and also because they are so intimate. Nobody could get that incredible power into those small pictures that he did.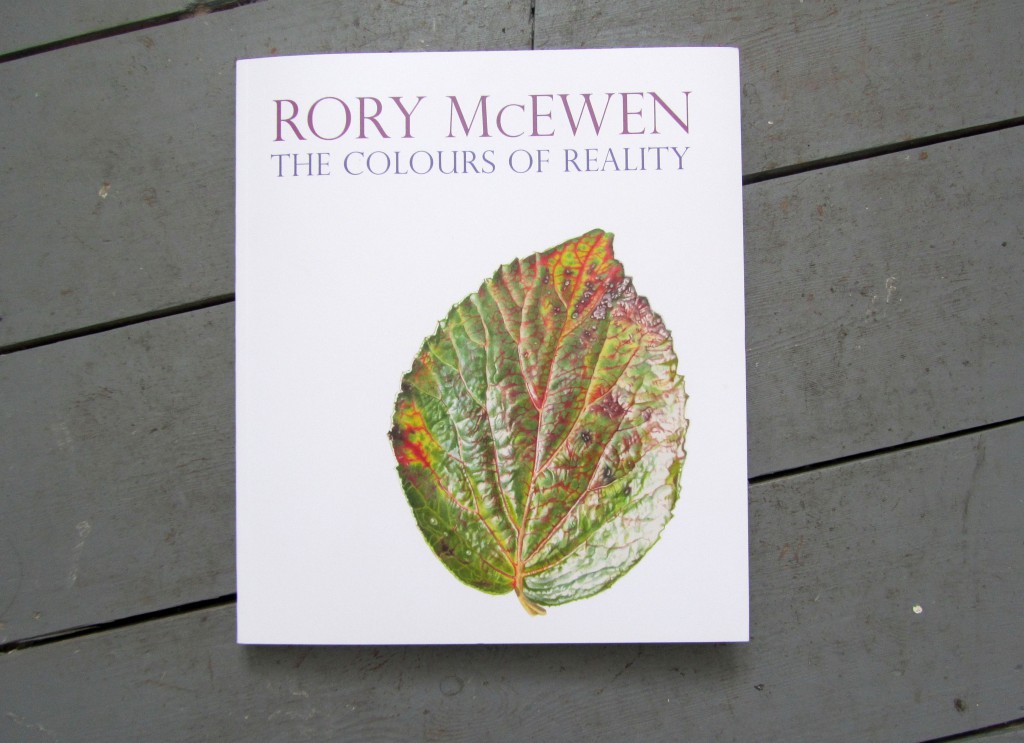 The exhibition, and this catalogue, are filled with exquisite examples of his art, and yet he yearned to be a contemporary artist like Ellsworth Kelly, inspired by nature to make minimal abstract paintings. One of my favourite exhibits in this show was a series of postcards displayed in a glass case, sent to him over a period of years by the artist Derek Boshier: a photo of the Queen, a French cyclist and many more all with speech bubbles and the words, Is that you Rory? or even C'est que vous Rory? Please be sure to take a look at the exhibition's accompanying video, here below –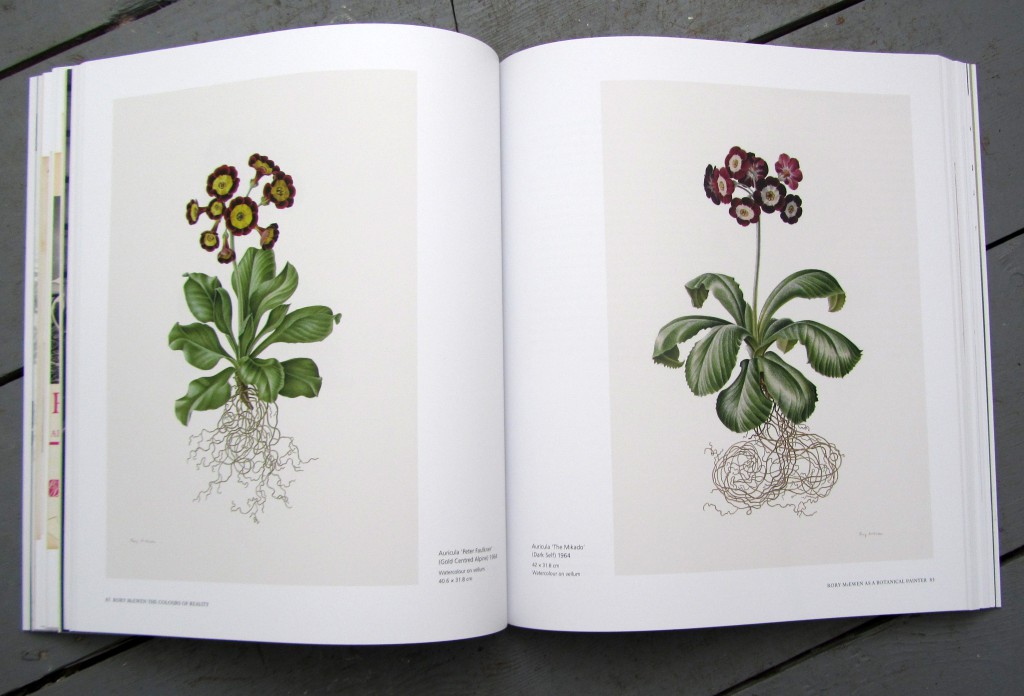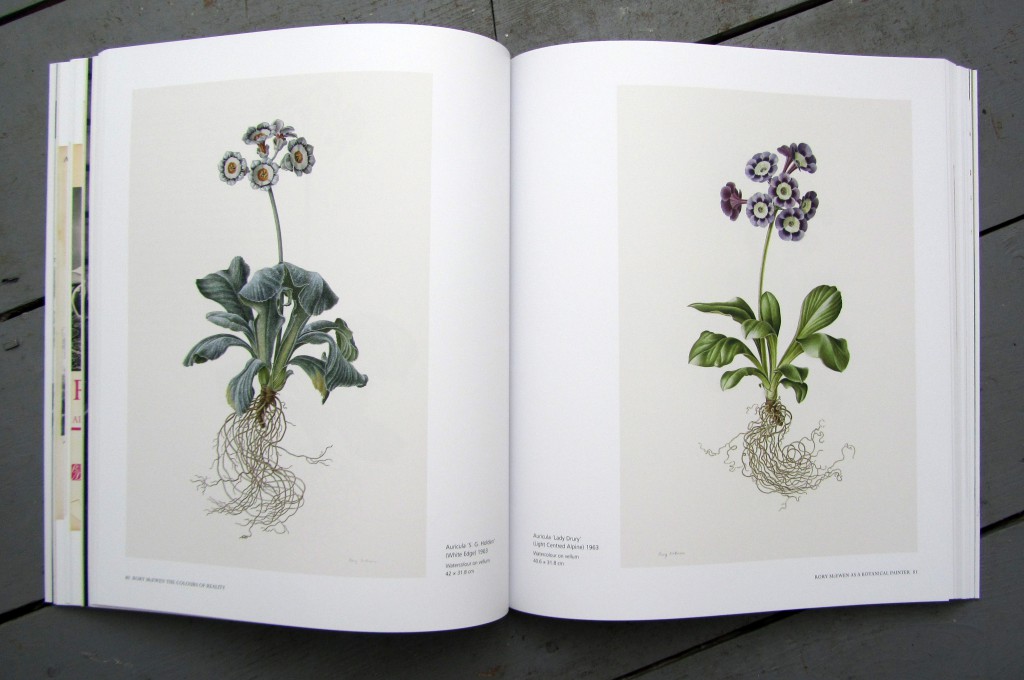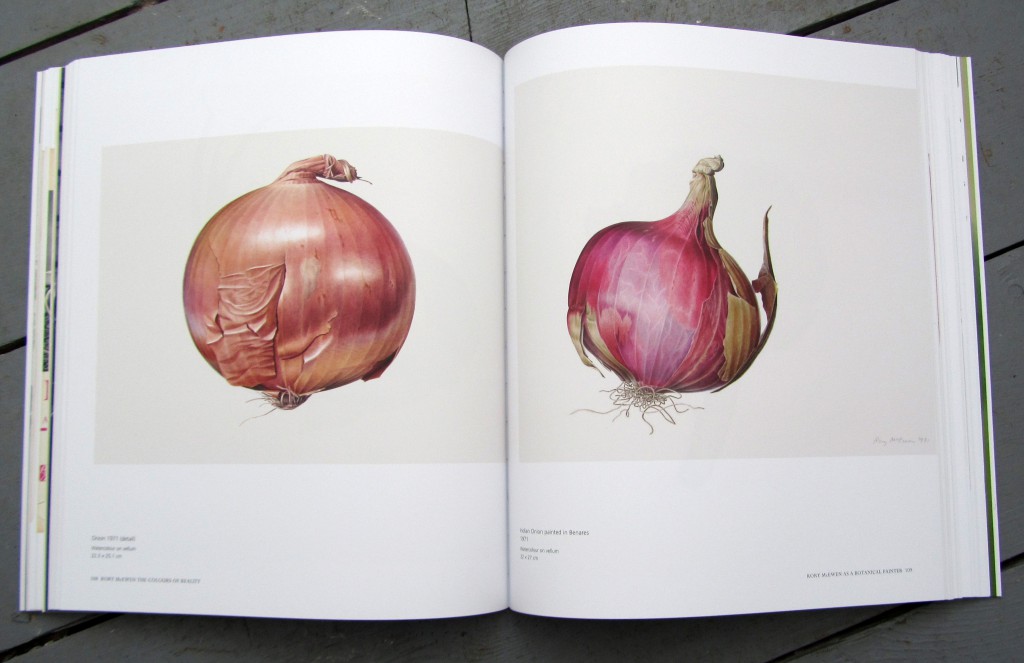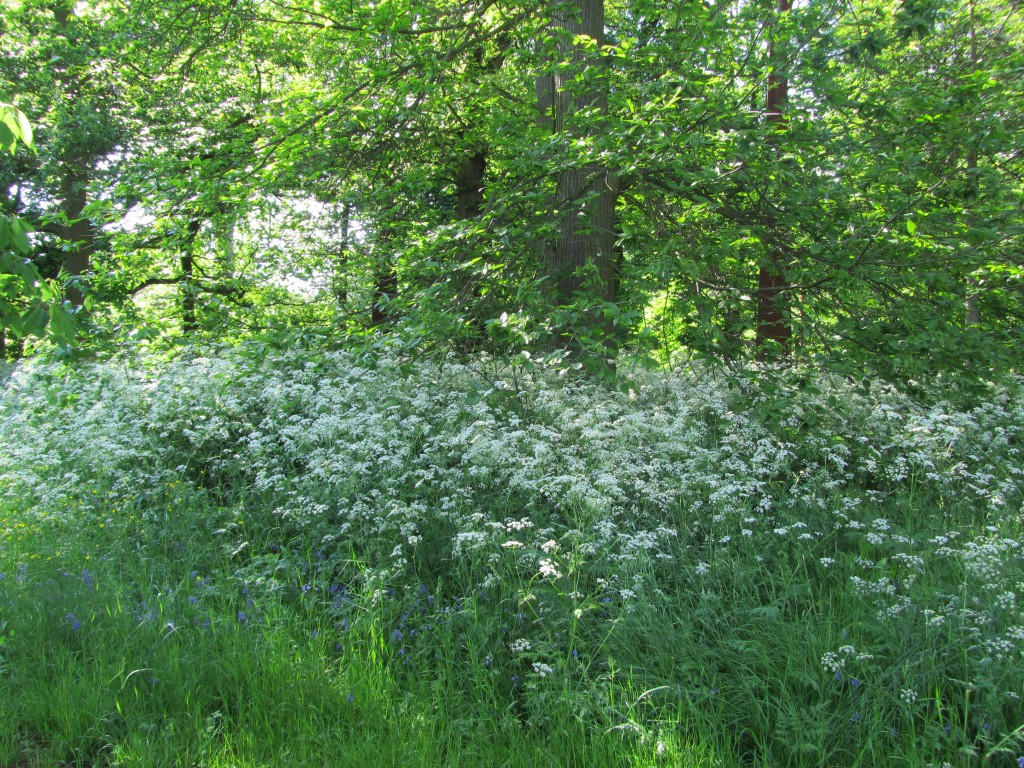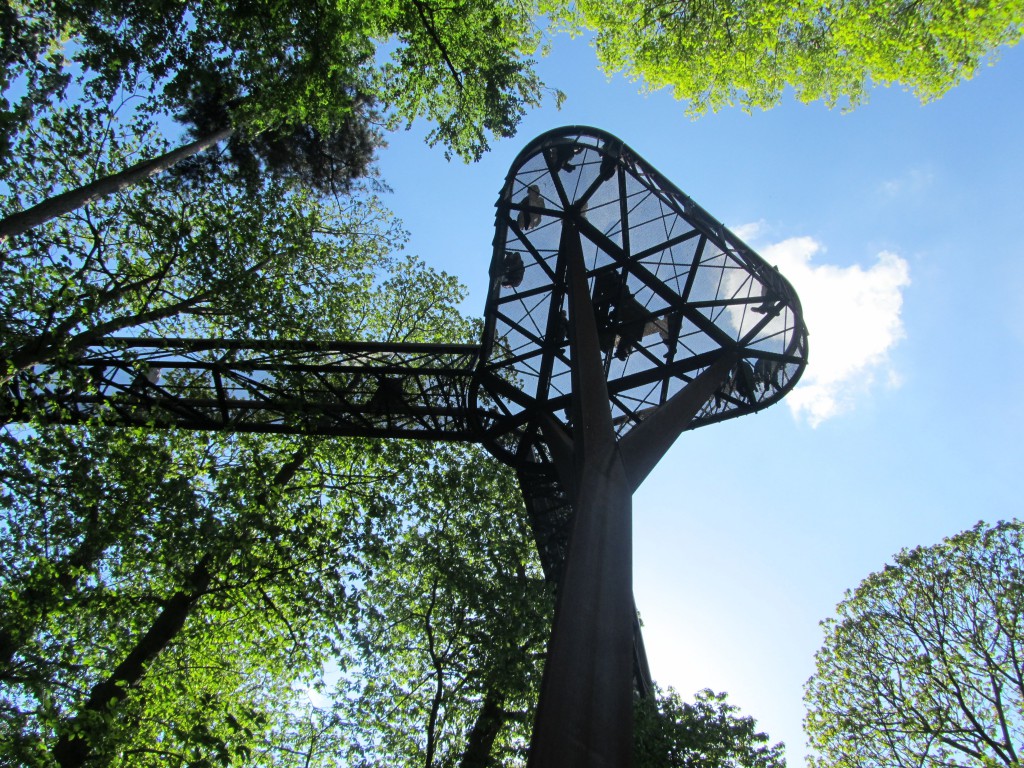 Outside among the cow parsley we discovered a strange, new, umbelliferous tree, perfect for climbing.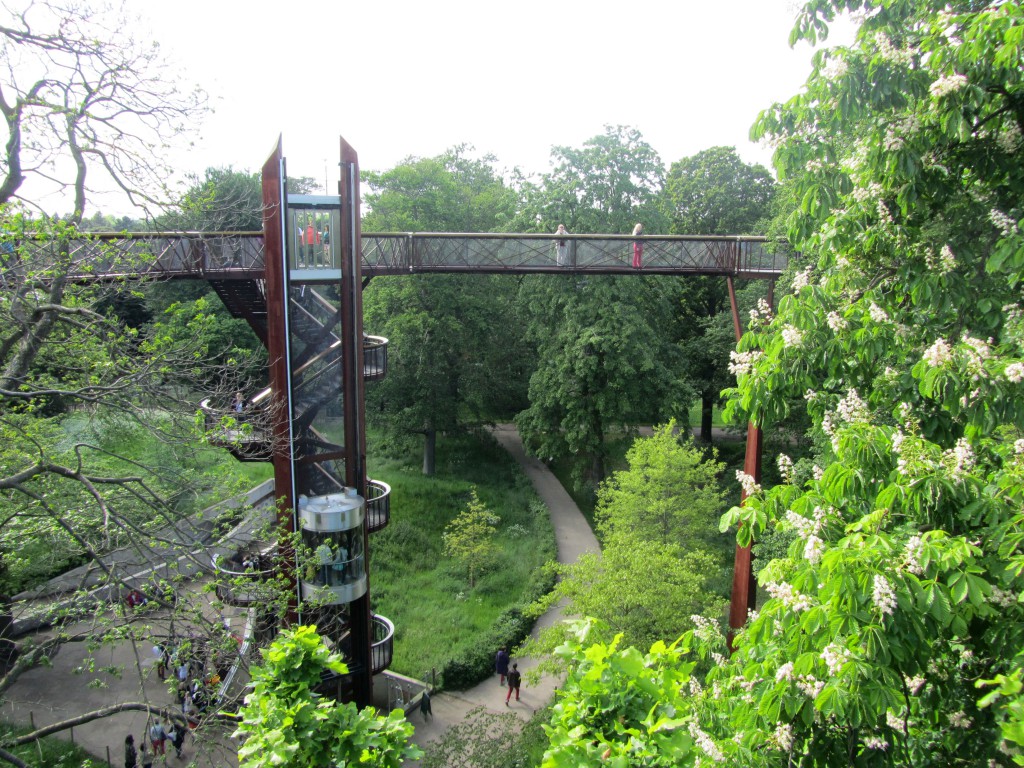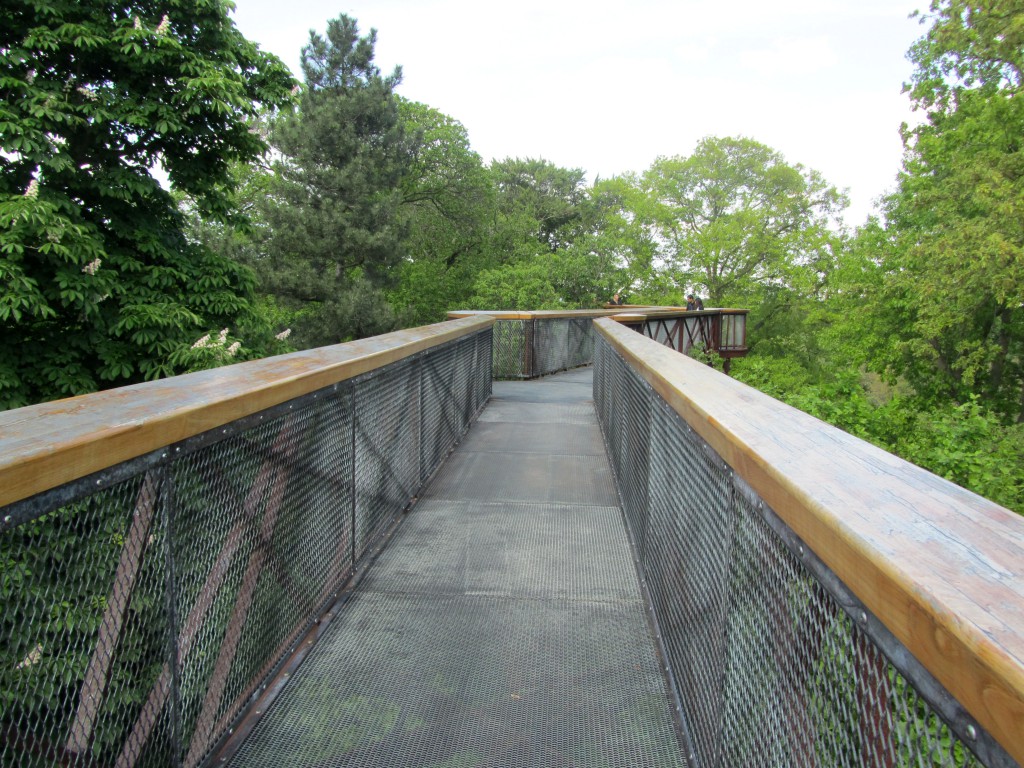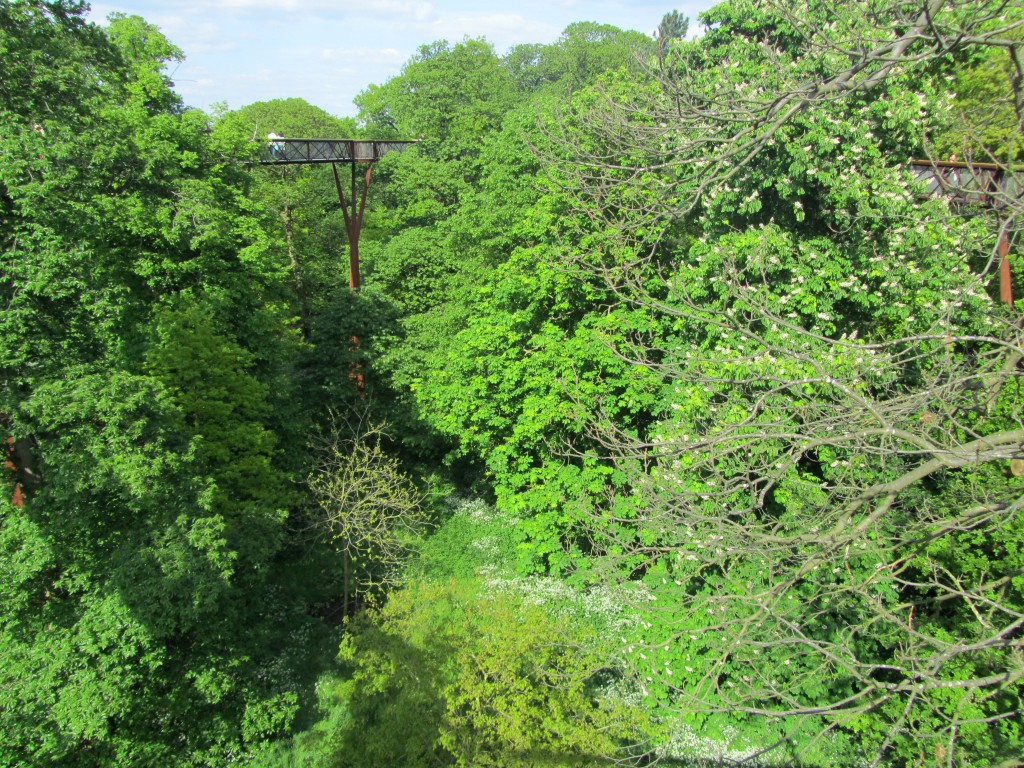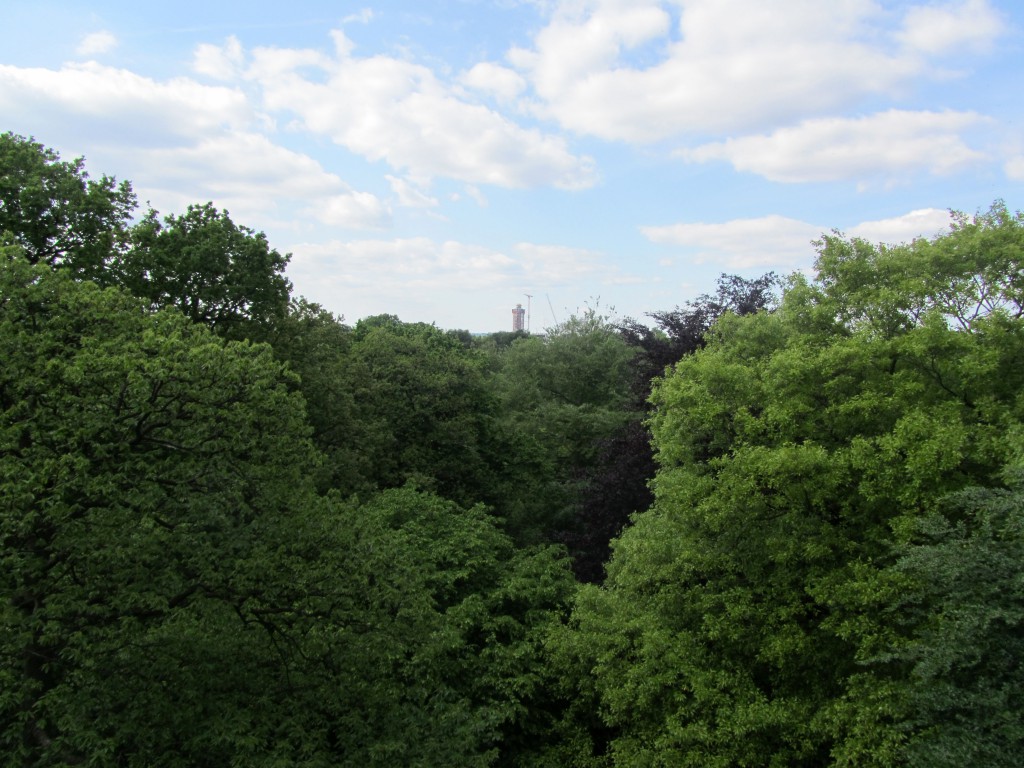 This is the Xstrata Treetop Walkway, designed by the same architects as the London Eye. It offers walks through the tree canopy among sweet chestnuts, limes and oaks planted by Capability Brown.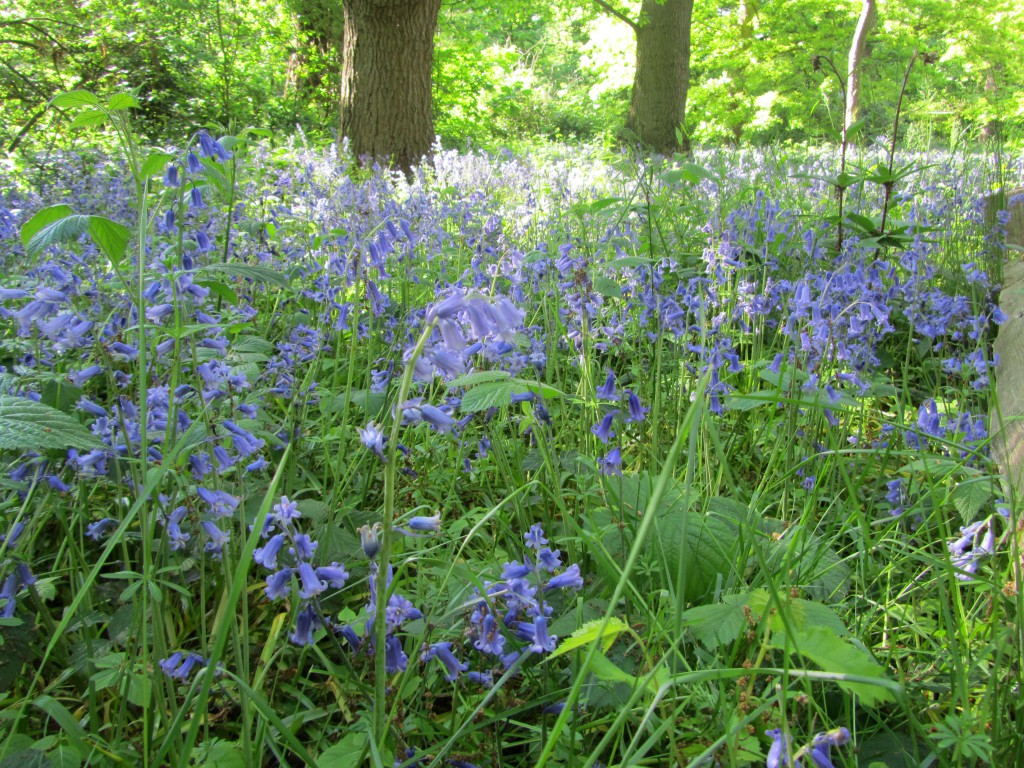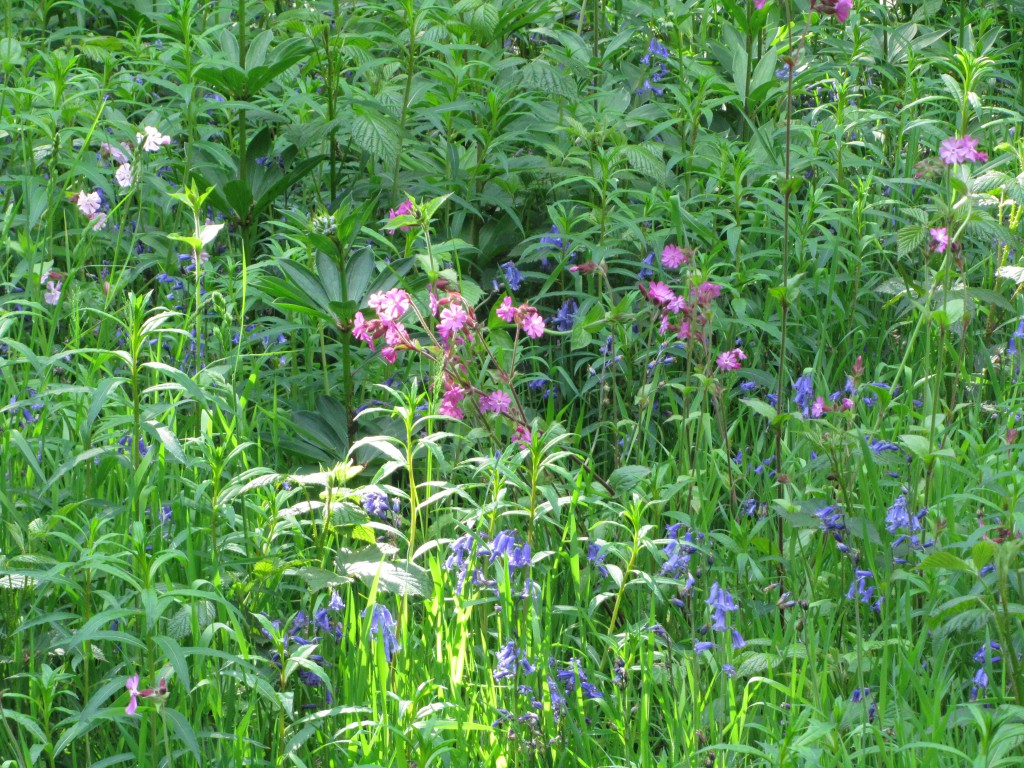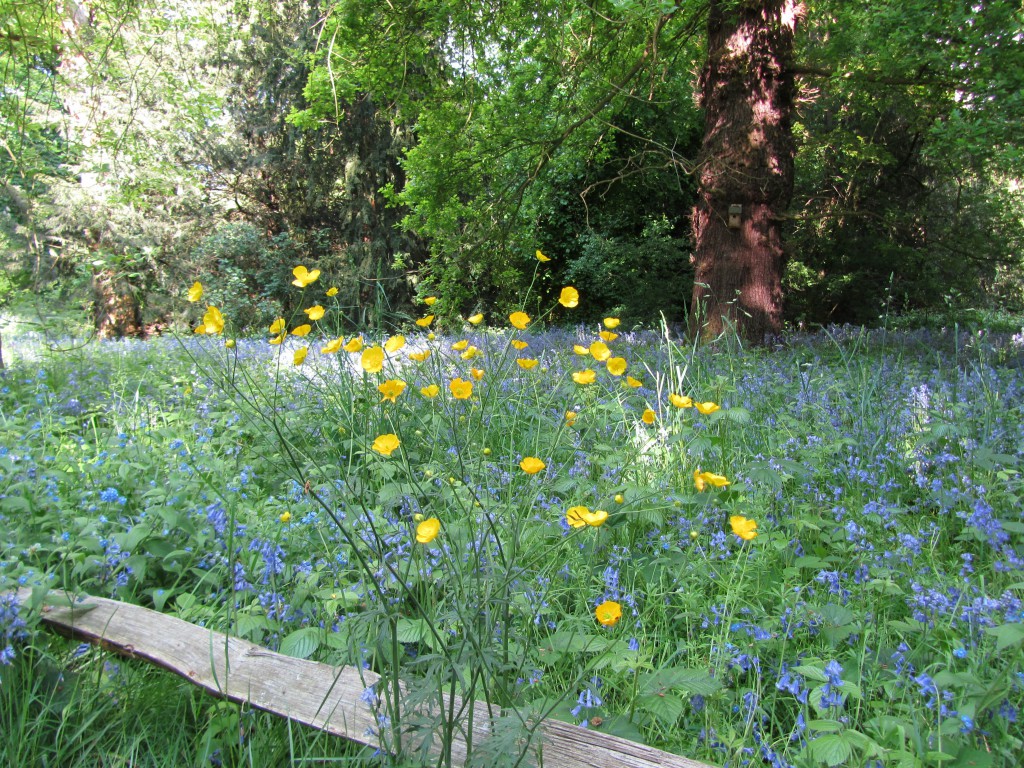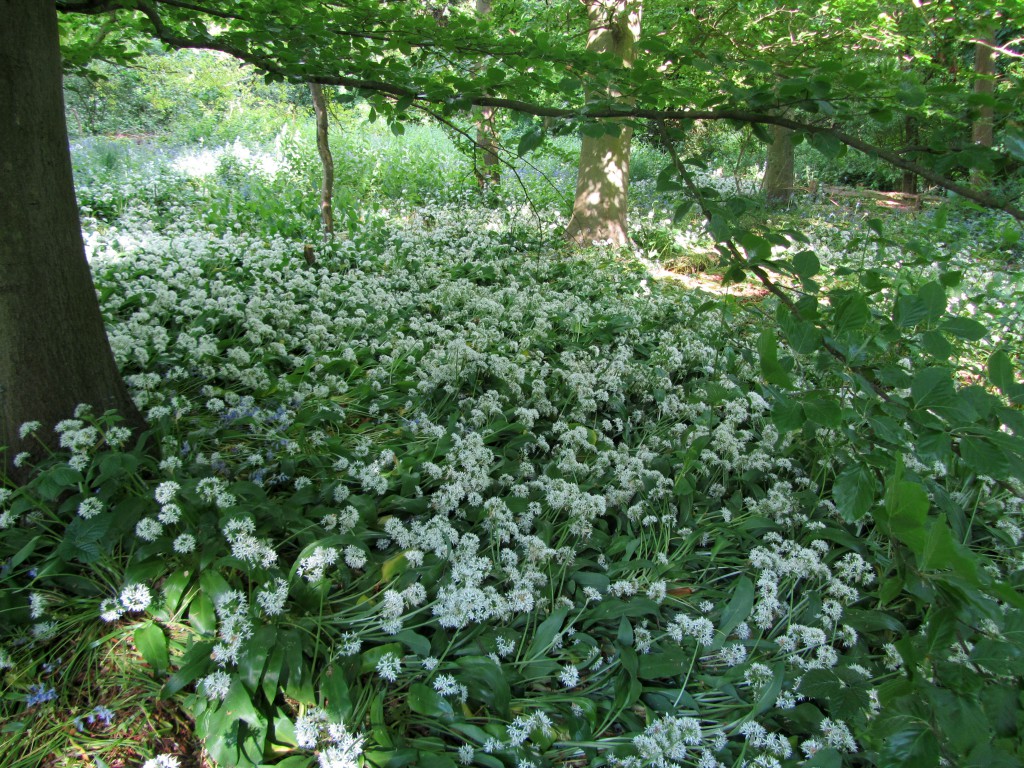 Back on the ground and the woods were full of bluebells with red campion, buttercup and wild garlic.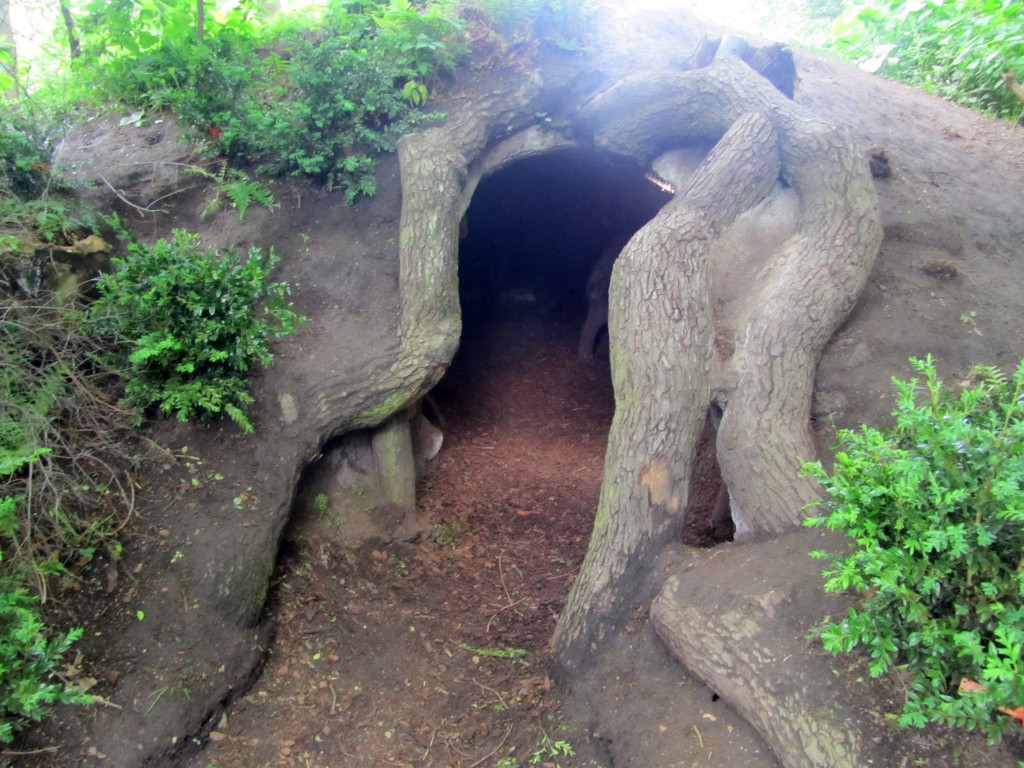 There's also an inviting human-sized badger sett full of memories of childhood dens and hide & seek.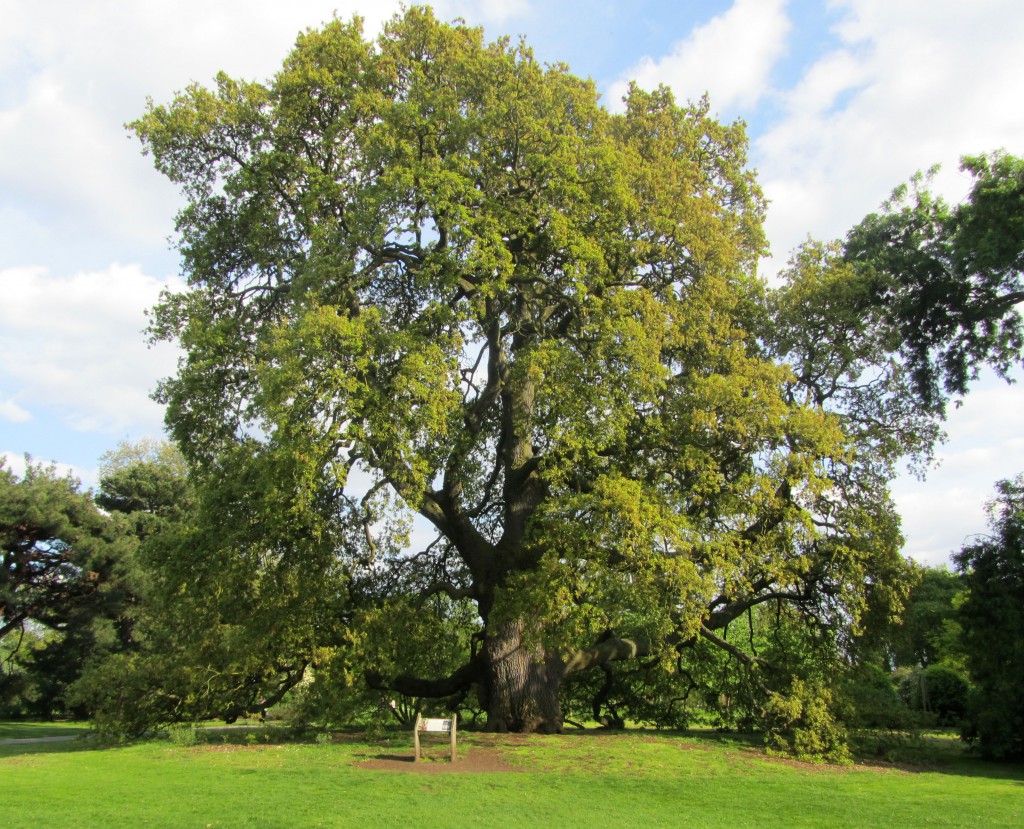 Finally the Lucombe oak, a natural hybrid of Turkey oak and cork oak. The last time we came to Kew was in 2006 when we saw a drawing of this tree, along with many others in a memorable exhibition: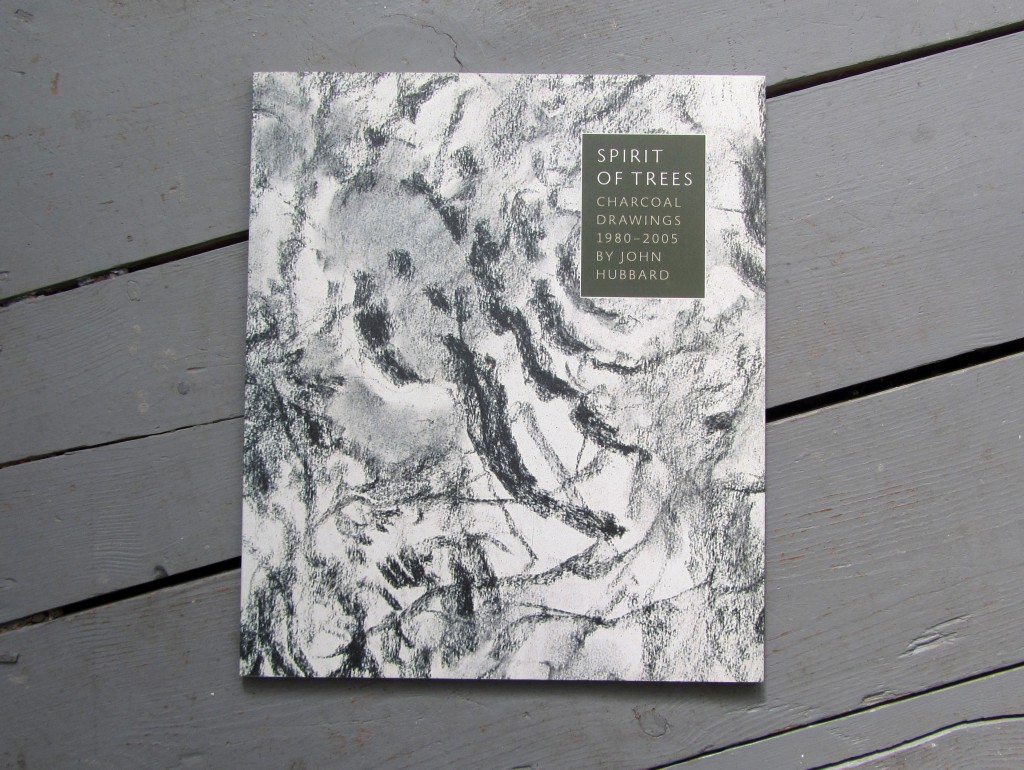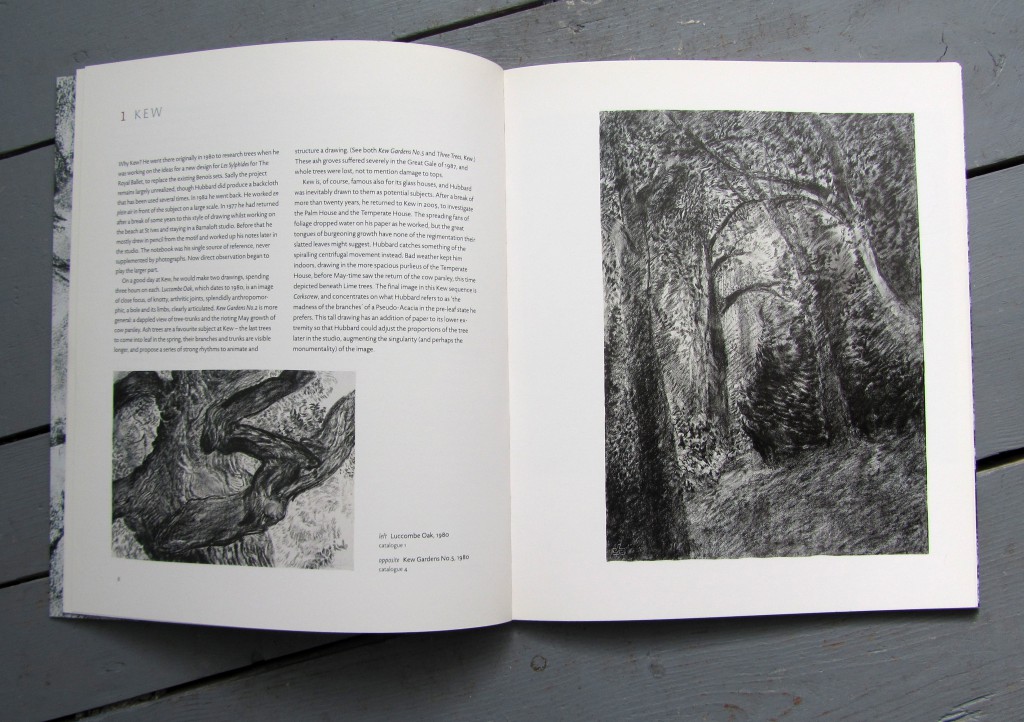 There's a good review of it here by John Spurling, in which he compares John Hubbard to John Constable. I particularly liked …Indeed if Constable were alive today he might be John Hubbard.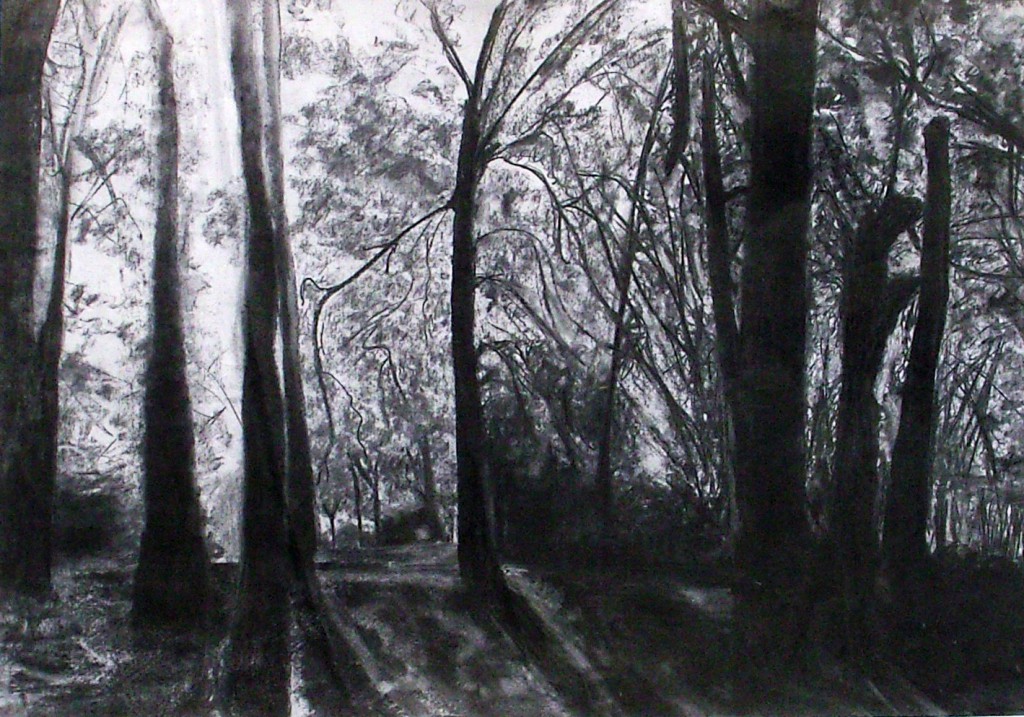 Lottie was so inspired by the exhibition she went straight to Alexandra Park with charcoal and paper.
A couple of years later John came to The Rowley Gallery for framing, not for his own work but for a print by Eduardo Chillida, another favourite artist. John told us his wife had bought him an easel at The Rowley Gallery in the 1960s. It seemed like a homecoming and we've been showing a few of his prints and paintings ever since. It's a pity his Spirit Of Trees is not a permanent exhibition at Kew.