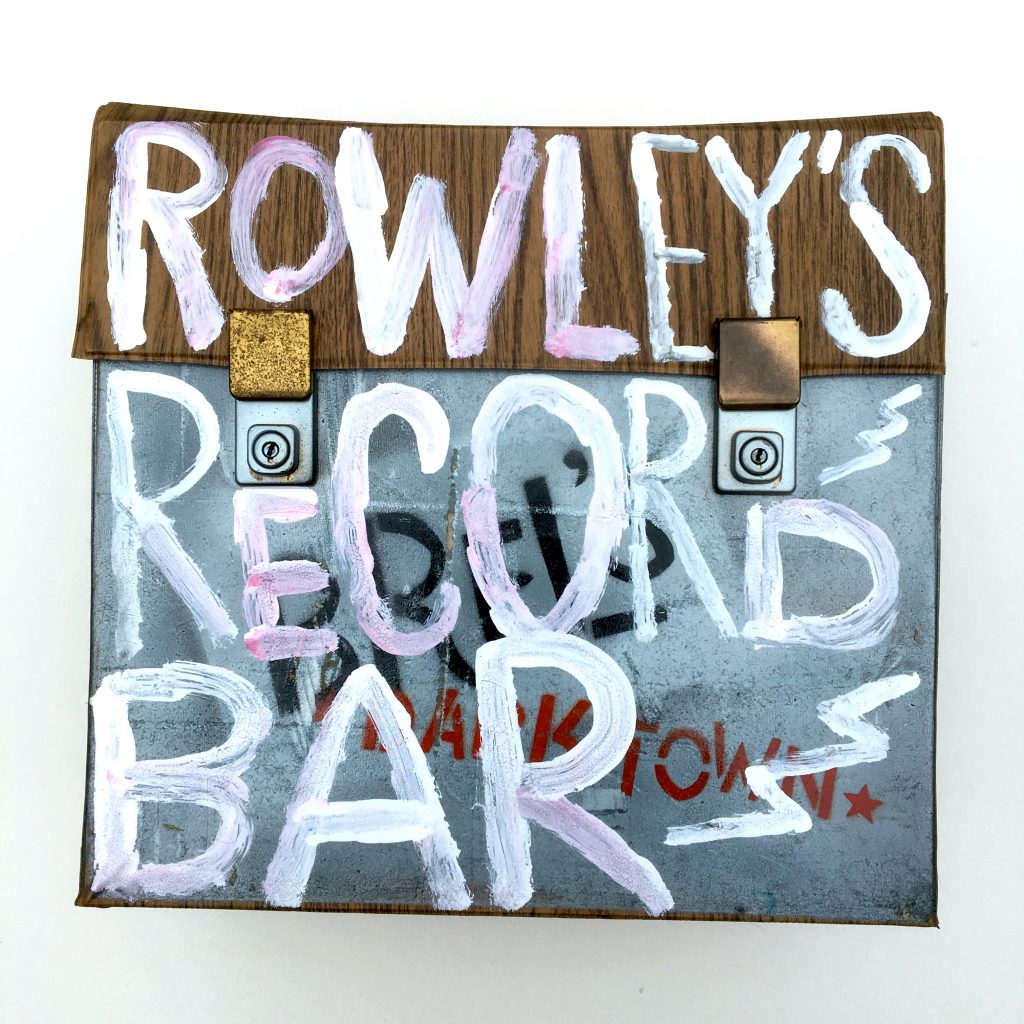 For our first window of 2021 we've a bumper box of musical delights from Jonny Hannah, junk shop LPs reconditioned, remixed and repainted, and there's a Spotify playlist too – Rowley's Record Bar – 21 songs for 2021 to help us all get through another lockdown. And that's not all, Jonny's also written us a blogpost.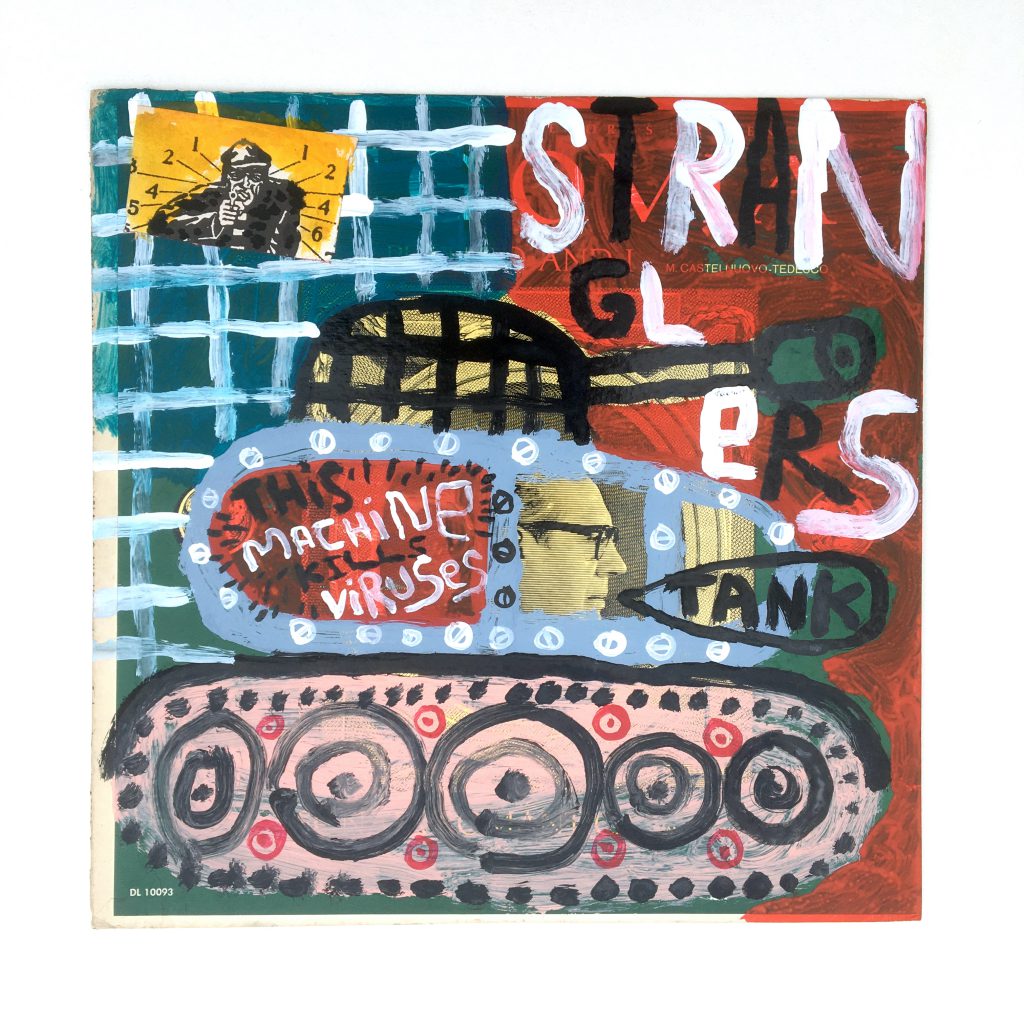 TANK – THE STRANGLERS
Good people, we're going into battle. It's a war to combat the virus, put it in its place. And for that we need ammo & maybe a tank or two, supplied by Hugh & the chaps… but alas, now without Dave Greenfield, who fell foul of the virus in May 2020.
※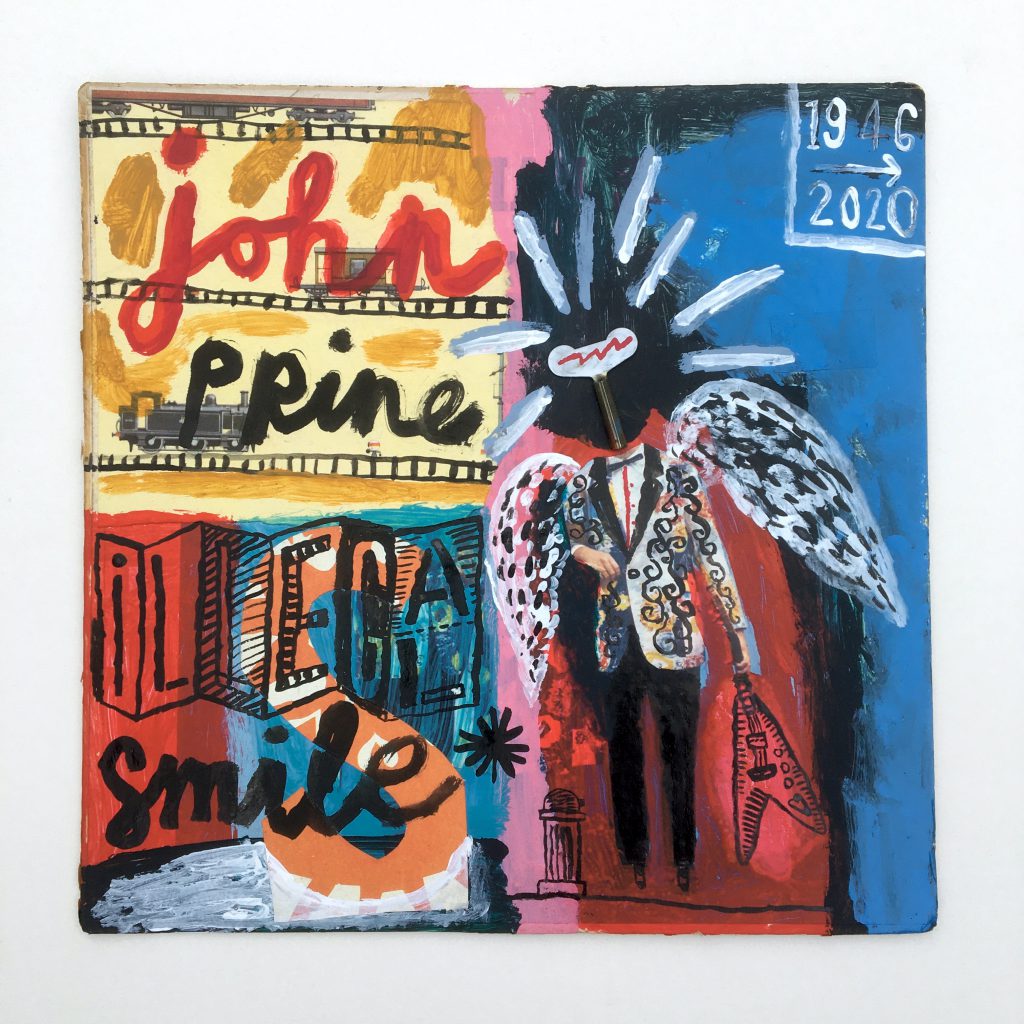 ILLEGAL SMILE – JOHN PRINE
And we lost Mr Prine a month before, in April. Having done his best to get over lung cancer, he was doing well, & shows were booked. But alas, it wasn't to be & the virus got to him & that was that. When famous folks go, it doesn't normally get to me that much, but this was John Prine! The man who wrote 'Sam Stone' & 'Hello in there' – 'You know that old trees just grow stronger, and old rivers grow wilder every day'. It took every inch of effort to not drink a whole bottle of wine that night, but I managed it. So long John, I hope you found paradise…
※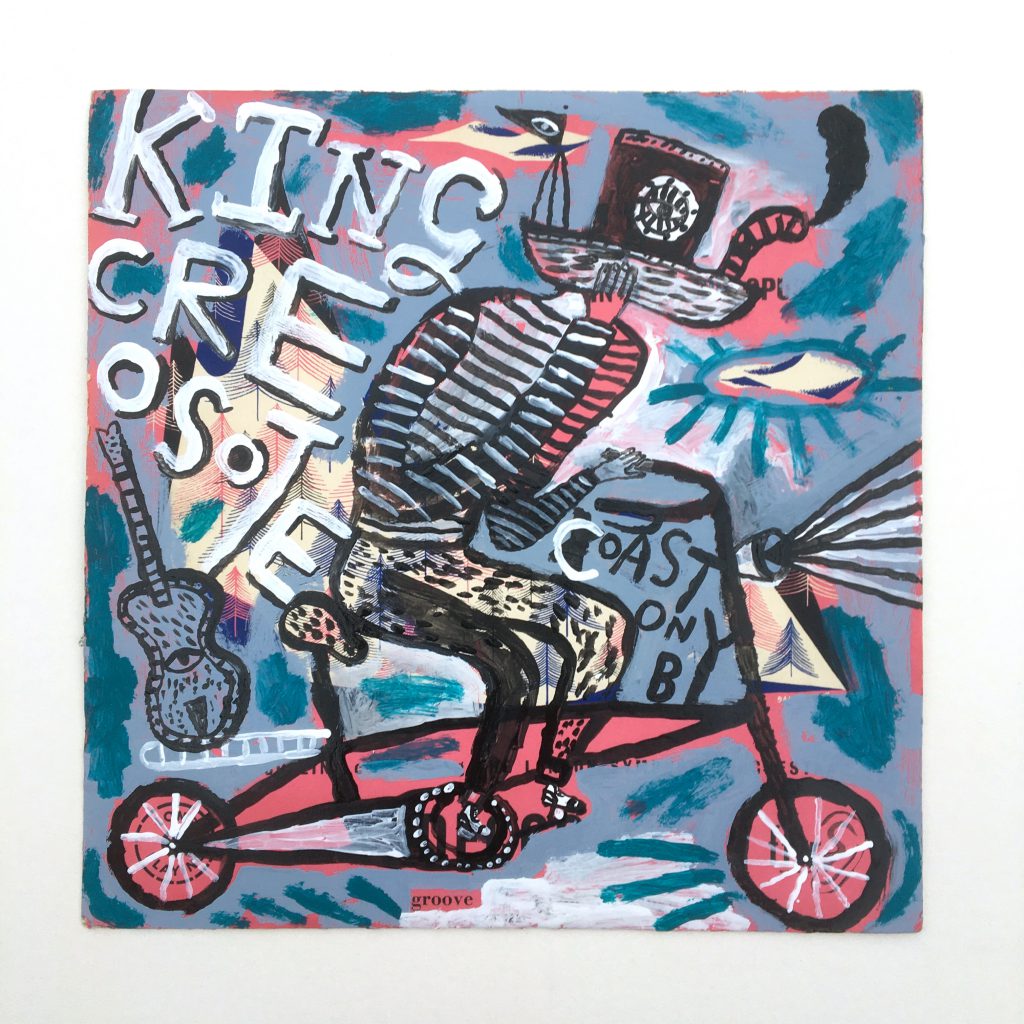 COAST ON BY – KING CREOSOTE
This is an anthem for having a lack of confidence in oneself, I think. What a great idea. Only a Fifer could come up with such a fun oxymoron. But coasting on by was just what we all did throughout the first lockdown, which has never really gone away. And as we enter yet another permutation of, keep on keepin' on coasting on by… we'll get there, without so much as a simple ship to shore…
※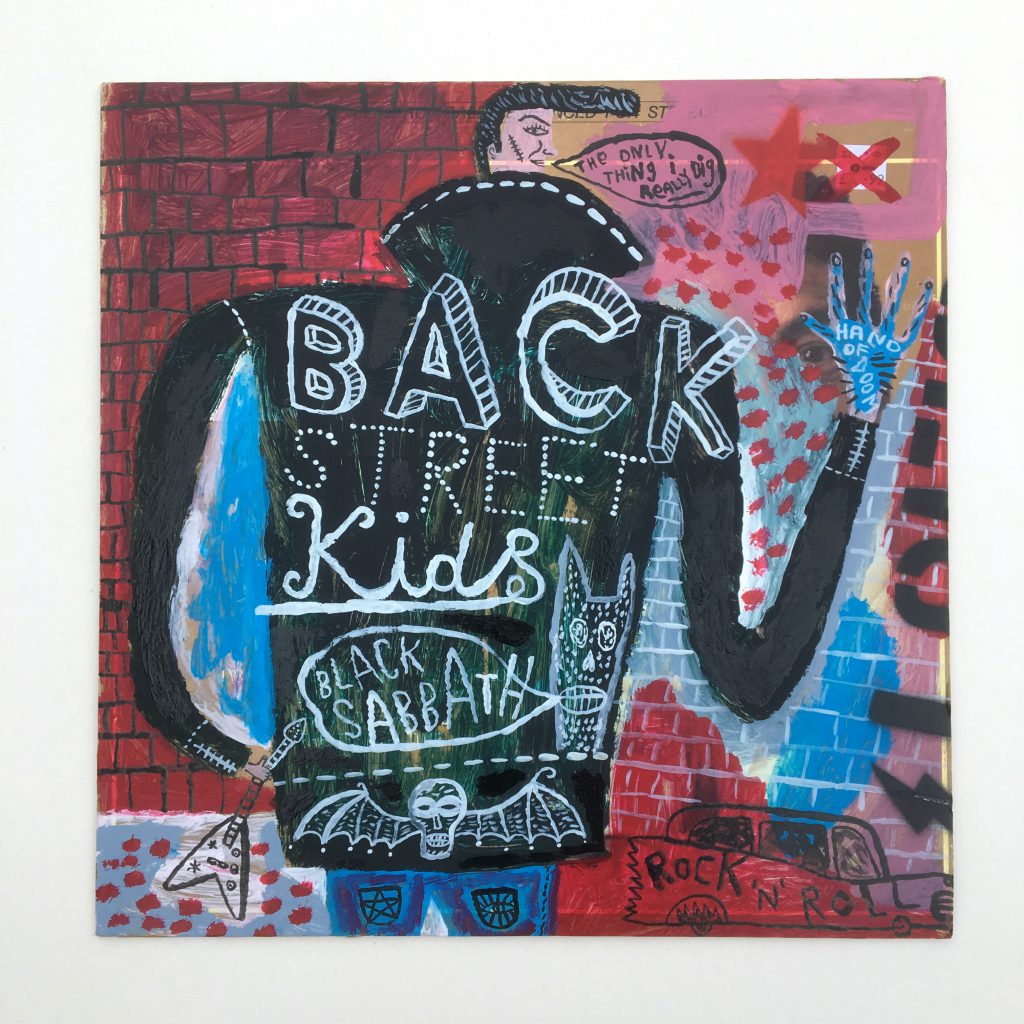 BACK STREET KIDS – BLACK SABBATH
As I said to someone on Instagram, the older I get, the more I appreciate Sabbath. Four back street toe-rags from the industrial Midlands, that plugged in & really did turn it up to eleven! It's a firm standpoint, stubbornly declaring 'nobody I know will ever take my rock n' roll away from me'… they wouldn't dare. Soldier on good people with Ozzy, Tony, Bill & Geezer, & destroy the 'rona through the heavyosity of heartwarming riffs & beats.
※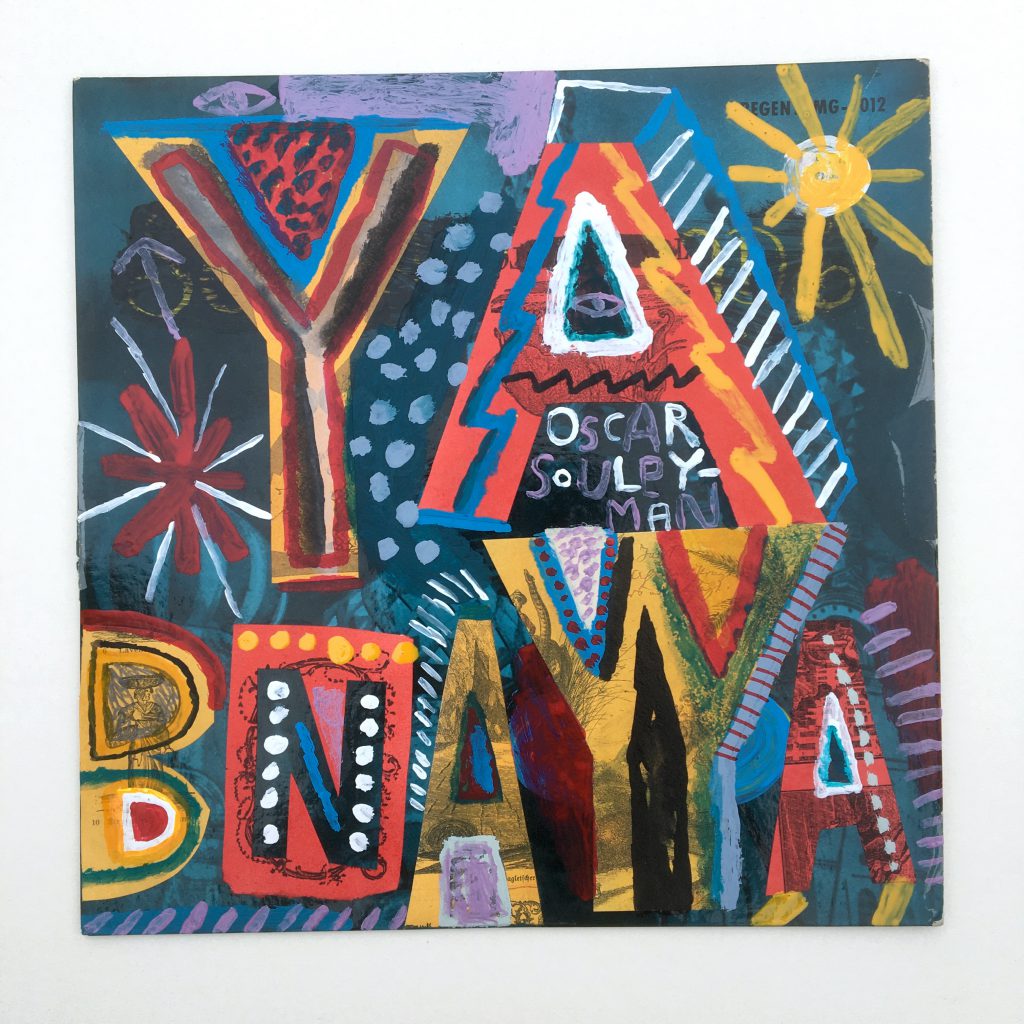 YA BNAYYA – OMAR SOULEYMAN
I got this song from a lockdown film (one of the many); Le monde est a toi (The world is yours), a fantastic French hapless gangster comedy. It was a good time to expand my music tastes, so here goes with a thumping bit of Moroccan techno (sorry, that's an awful description). Don't know what he's saying, but it's just the ticket…
※
GREEN GROW THE RASHES O – EWAN MACCOLL
January 25th is of course Burns Night, when estranged Scots all over the world celebrate their national bard, Mr. Robert Burns, honouring him with overcooked haggis, too much whisky & ridiculously rolled R's when reciting his wonderful poetry. They also celebrate it in actual Scotland too, but all you need to know is how the sweetest times are 'spent amang the lasses O'…
※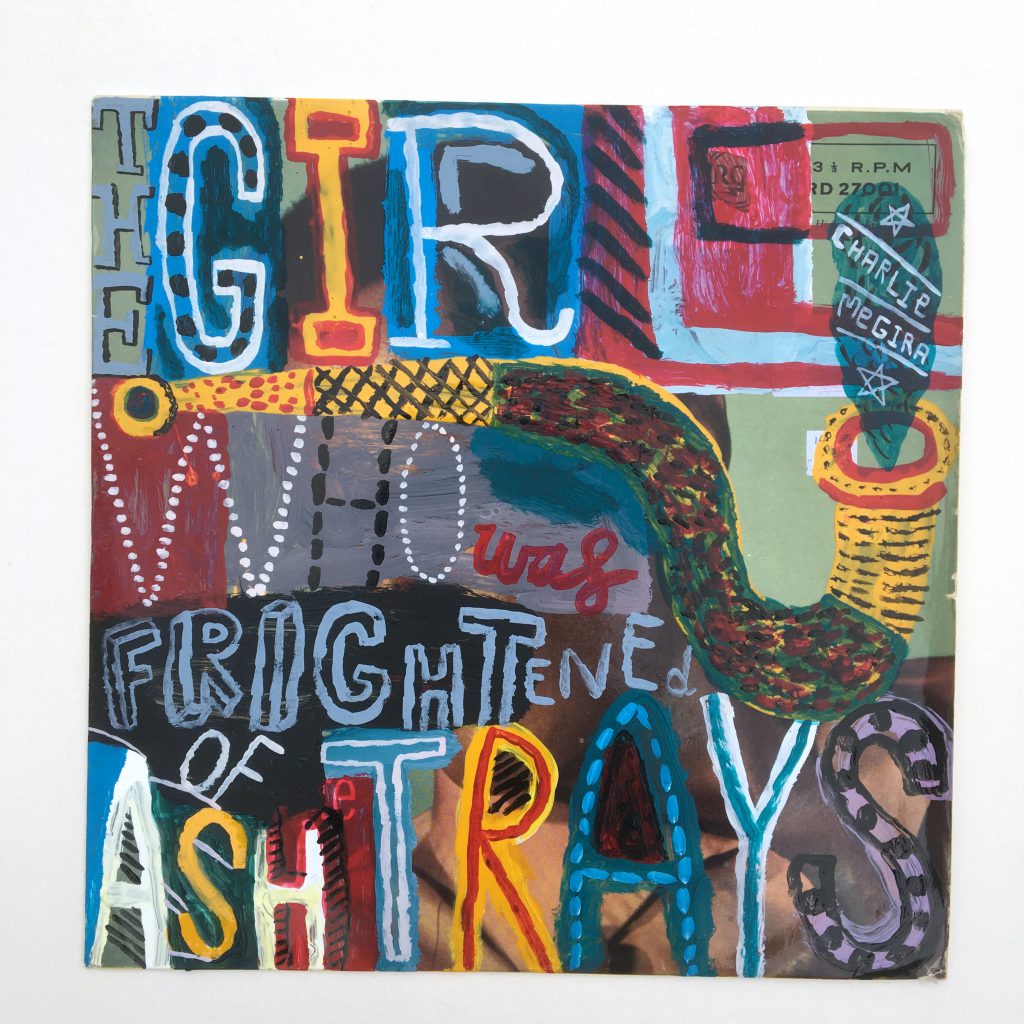 THE GIRL WHO WAS FRIGHTENED OF ASHTRAYS – CHARLIE MEGIRA
A musical interlude from Israel's finest. It's the Cramps meets Richard Hawley meets Sinatra at the Sands. Megira died tragically young in 2016, but left behind a crazy collection of guitar grunts, twangs & howls. His tunes, both with & without his sultry voice mesmerise & hypnotise. What the title means, I've no idea…
※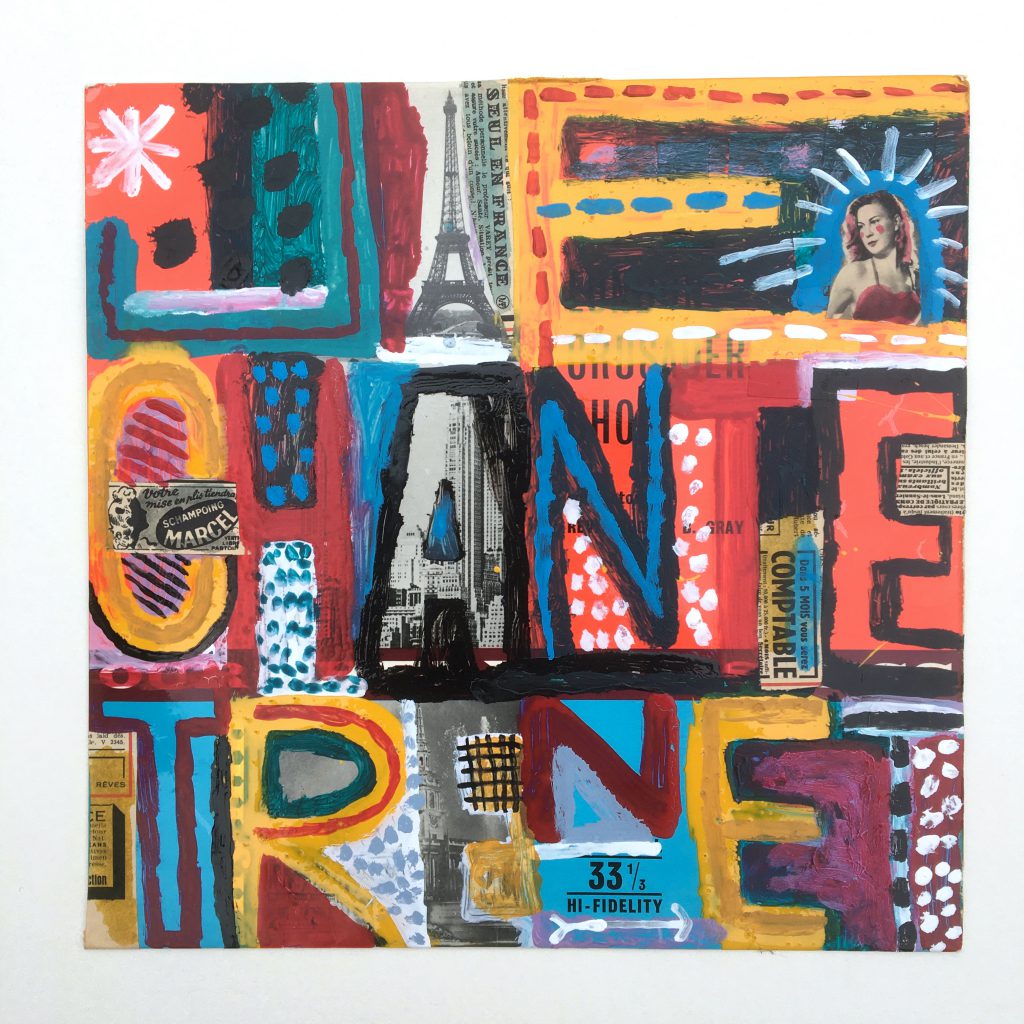 JE CHANTE – CHARLES TRENET
I sing!… and how I do. We should all sing, every day. I think singing is a bit like drawing; many people say they can't, but just do it anyway. This song is bonkers. Find a translation of it, & the lyrics will amaze. A vagabond who becomes a ghost. But Monsieur Trenet makes it sound like he's strolling around Jardin de Luxembourg, sailboat tucked under his arm. But singing is essential in these dark days, so be like the happy hobo, & sing, sing, sing…
※
THE LITTLEST BIRDS – THE BE GOOD TANYAS
And speaking (singing) of hobos, we move on to a lovely song about having travelling shoes. I never have had such shoes, but I'm delighted my paintings & prints have travelled as far as America, to a fellow creative called Betsy Marks, who I invited to contribute a song to this playlist, so I could paint her request. I'm normally very protective of my song collections, but Betsy was keen to make another purchase to add to her Jonny Hannah collection, so fingers crossed my efforts cut the mustard. I like to think our pals across the ocean need cheering up too, now they've elected a new president… but when's that orange eejit going to go?…
※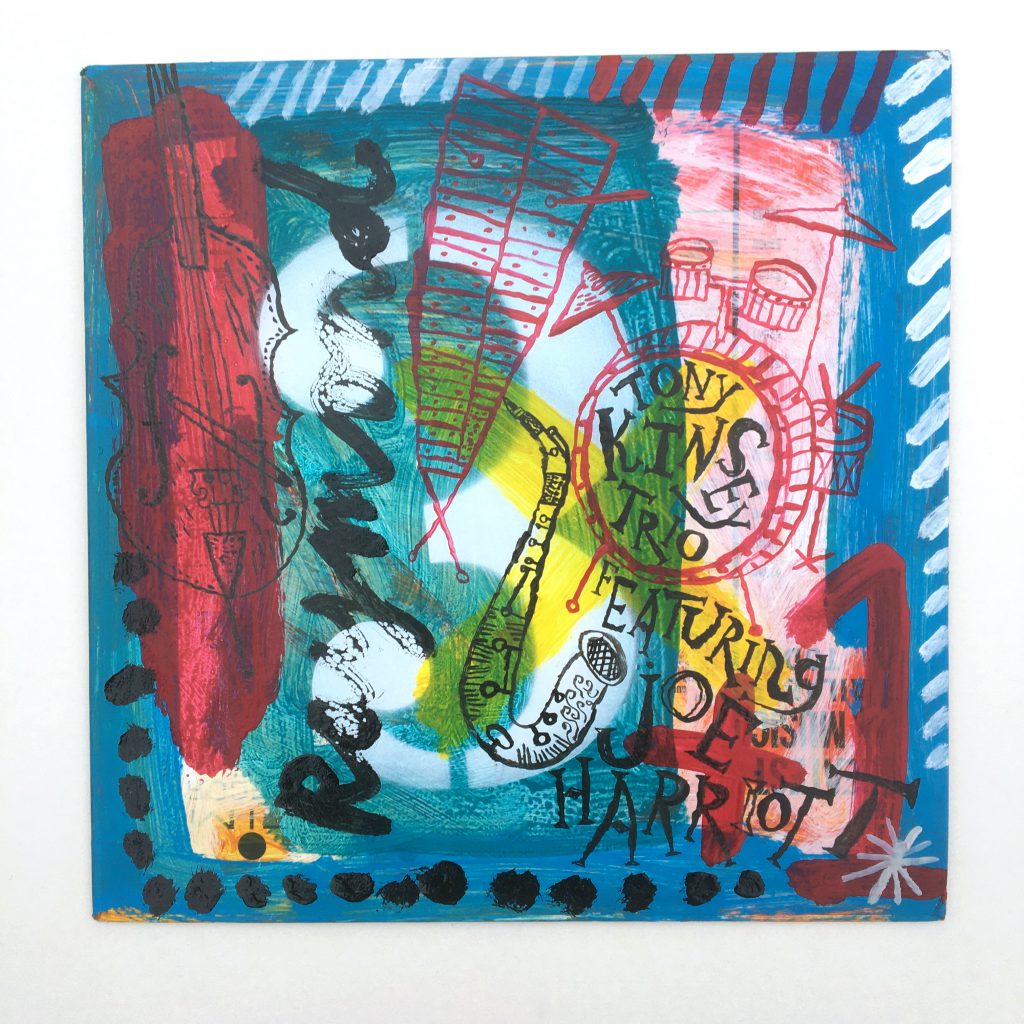 RAYMOND – TONY KINSEY TRIO FEATURING JOE HARRIOTT
It never fails to amaze me how there are still more doors to open in the cupboard of the great pop culture cabinet. I knew of Joe Harriott because he's buried in Southampton. But then I took the plunge to press play & have discovered some gems. His work with the Tony Kinsey Trio, which featured Bill le Sage on Vibes, no less, is wonderful. Symphonic flowing lines, crisscrossing to make sweet tunes & complex compositions. Think of them as Britain's Gerry Mulligan Quartet. So, my next job is to cycle over the river to Bitterne, a suburb of old Sotonia to pay homage at his graveside. Next week, I think, as part of my tier 4 exercise.
※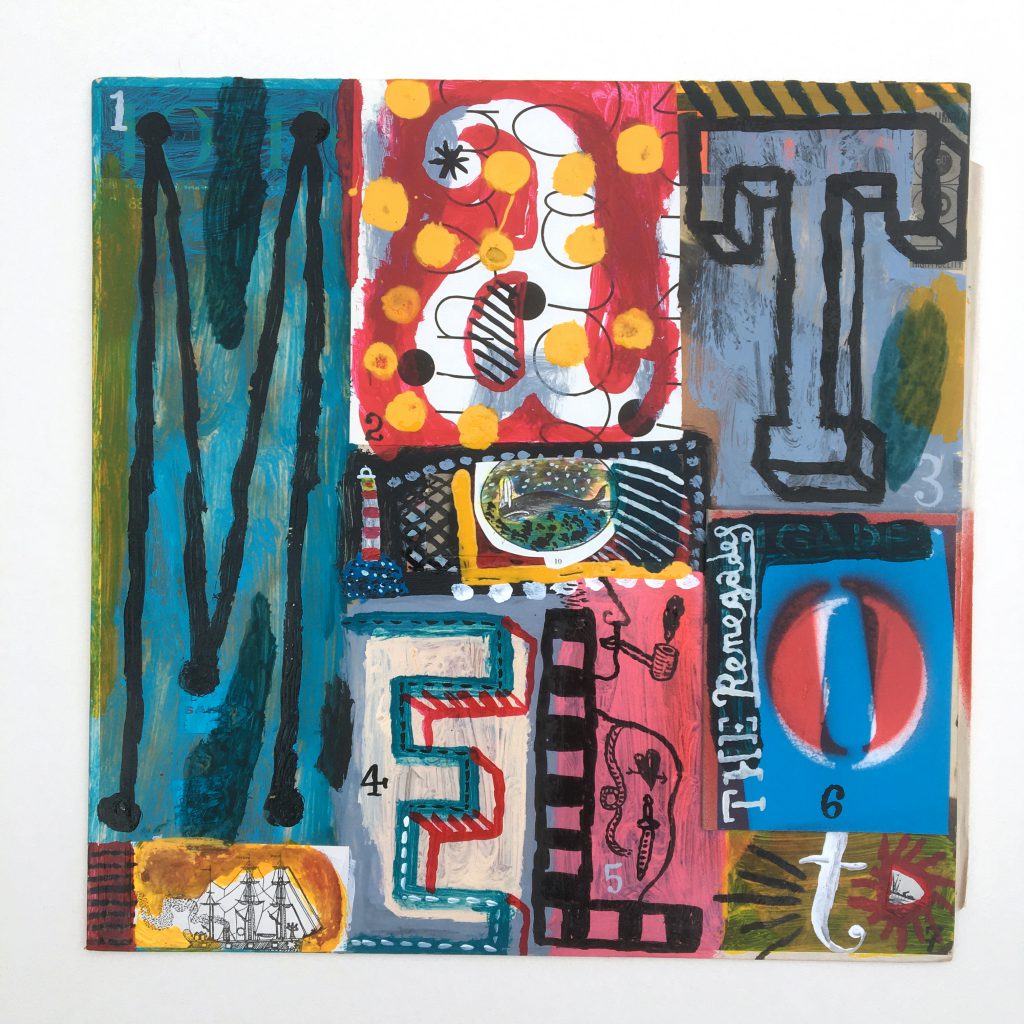 MATELOT – THE RENEGADES
Another hidden gem from another lockdown film, another modern French movie, called Le Havre. This song is played to the closing credits. The minute I heard it I was mesmerised. Tremeloed guitars, thumping drums & floaty vocals about a salty sea dog… what more could you ask for? This tune has almost a Eurovision song contest feel to it. Alas, other Renegade tracks don't seem to quite measure up to this haunting gem. But play away & set sail… super-lovely…
※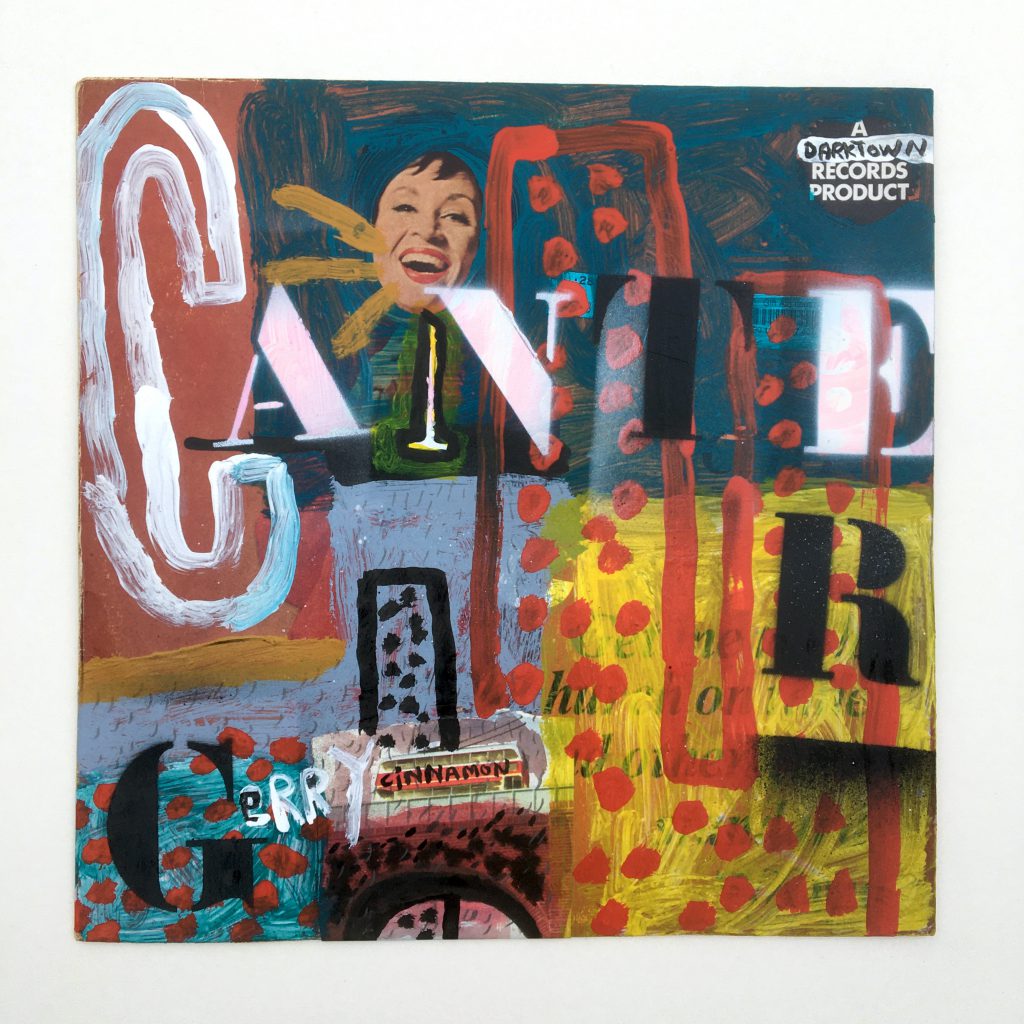 CANTER – GERRY CINNAMON
A colleague said to me I should play this song to my students after we assess them & give them their feedback. I've not yet had the courage to do so, but Katherine Anteney's right, a perfect time & place to urge to break into a 'canter'. Gerry sings in his Glasgow voice, so there's no punches pulled as he prods & directs us to a better, more physical approach to life. Don't amble along, staring at your phone. Get going. And it's got swearing in it, so that's that box ticked…
※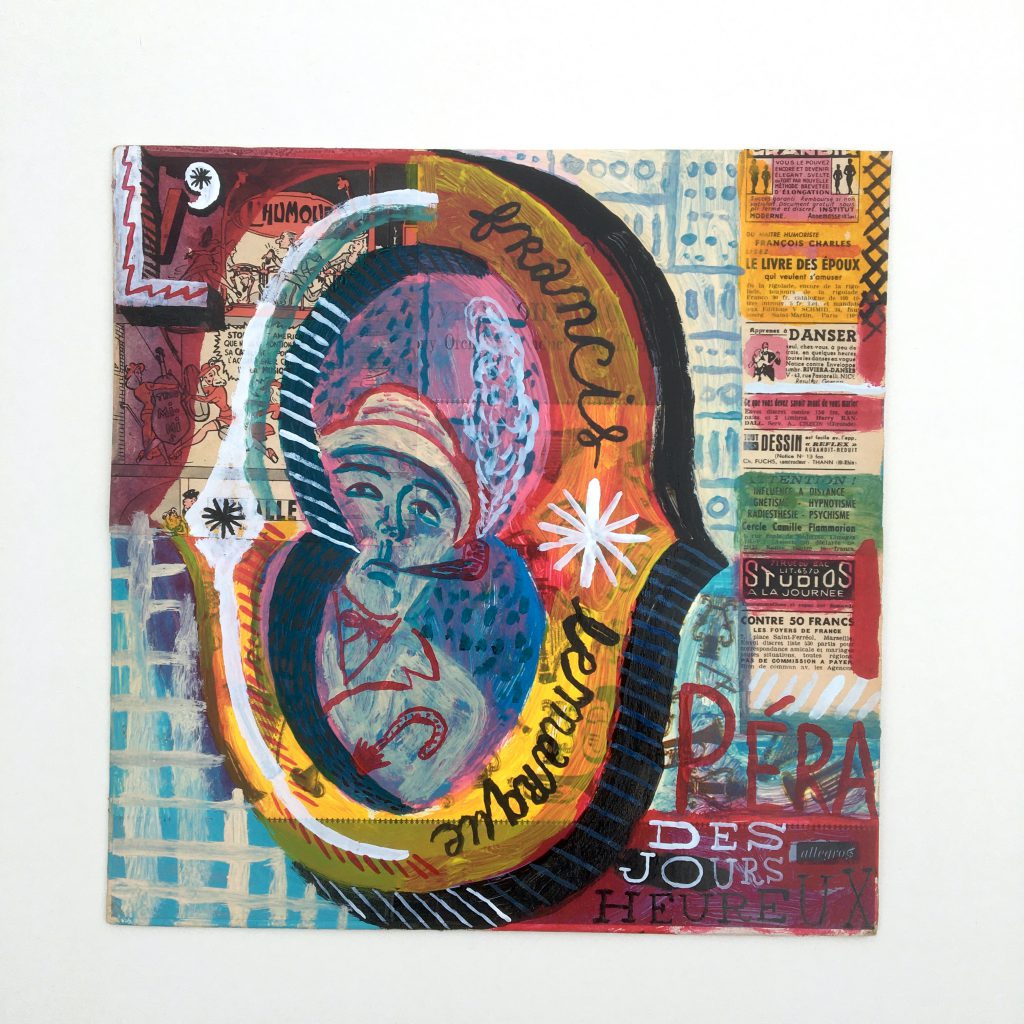 L'OPERA DES JOURS HEURUEX – FRANCIS LEMARQUE
Another tune from another French film. This time it's Jacques Tati's Playtime; not yet been a lockdown film, but any day now. This is Tati's last great film. It broke him & left him bankrupt. But it's a masterpiece that works on many levels within the same scene. There's all sorts happening, but then again, almost no plot to speak of. Simply Tati casting his eye to the modern world, & poking fun at it, but with more than a tinge of sadness in his heart too. Just like the tune, a jolly, yet lamentable fairground organ that gives way to a swirling, uplifting anthem telling us it's nearly all over…
※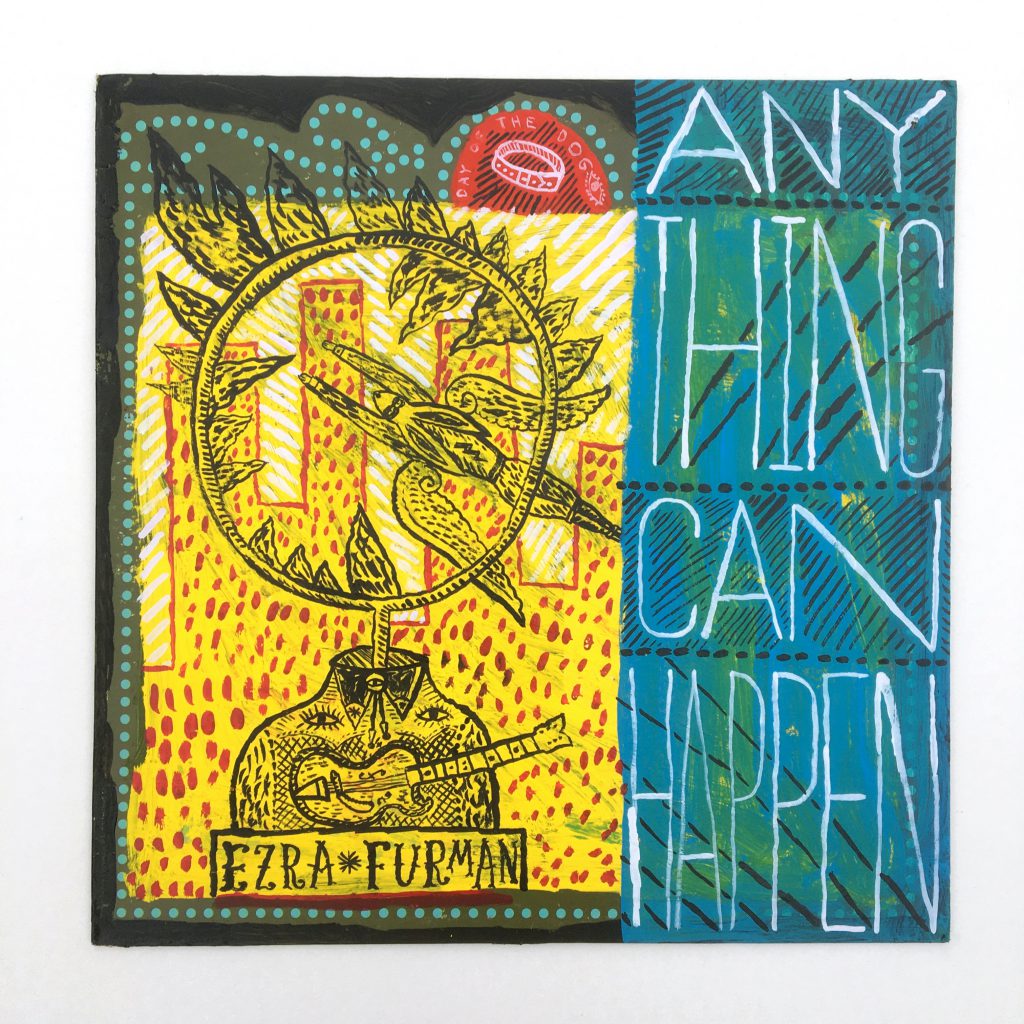 ANYTHING CAN HAPPEN – EZRA FURMAN
Ezra's right, anything can happen. Lockdown, tiers, restrictions, will be finished one day. Don't know when just yet, but they will. But in the meantime, anything can happen. Tomorrow may bring a miracle of sorts. News, good & bad. But understand that what happens is simply part of it all, our bigger picture, our rotating cosmos in an unknown almanac, is always going to be the case. As for Ezra, he's great. Plays a Gretsch guitar wearing a dress sometimes.
※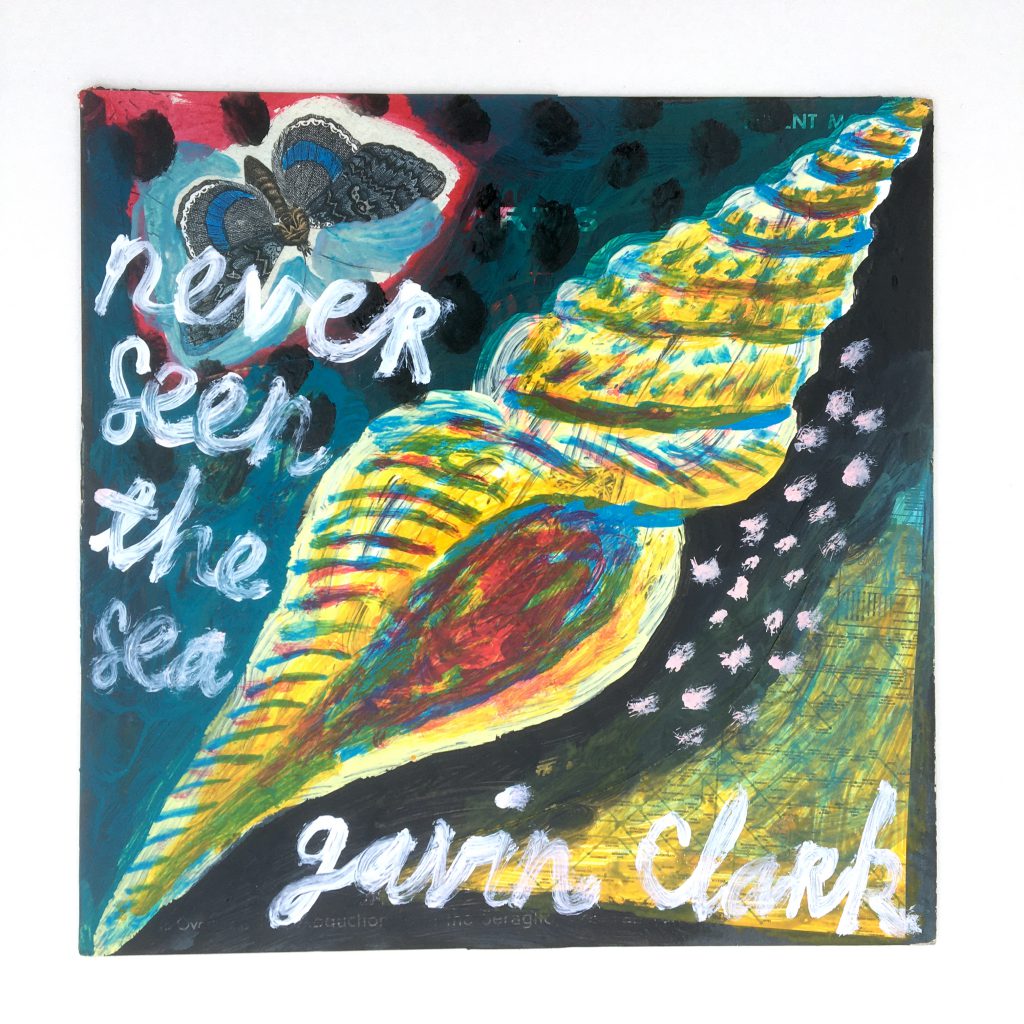 NEVER SEEN THE SEA – GAVIN CLARK
Mick in Edinburgh used to play Gavin Clark everytime we went back to his house after the pub. And for ages, I found it quite hard to process – the music of a young, talented songwriter, cut short by a sudden death, which seems to have been connected with his problems with booze. But then I rewatched Shane Meadows' Somerstown & seeing the music in that context gave it another space (other than Mick's kitchen, at 11pm-ish). And it began to make sense, & realise that Micky Tansey was right all along…
※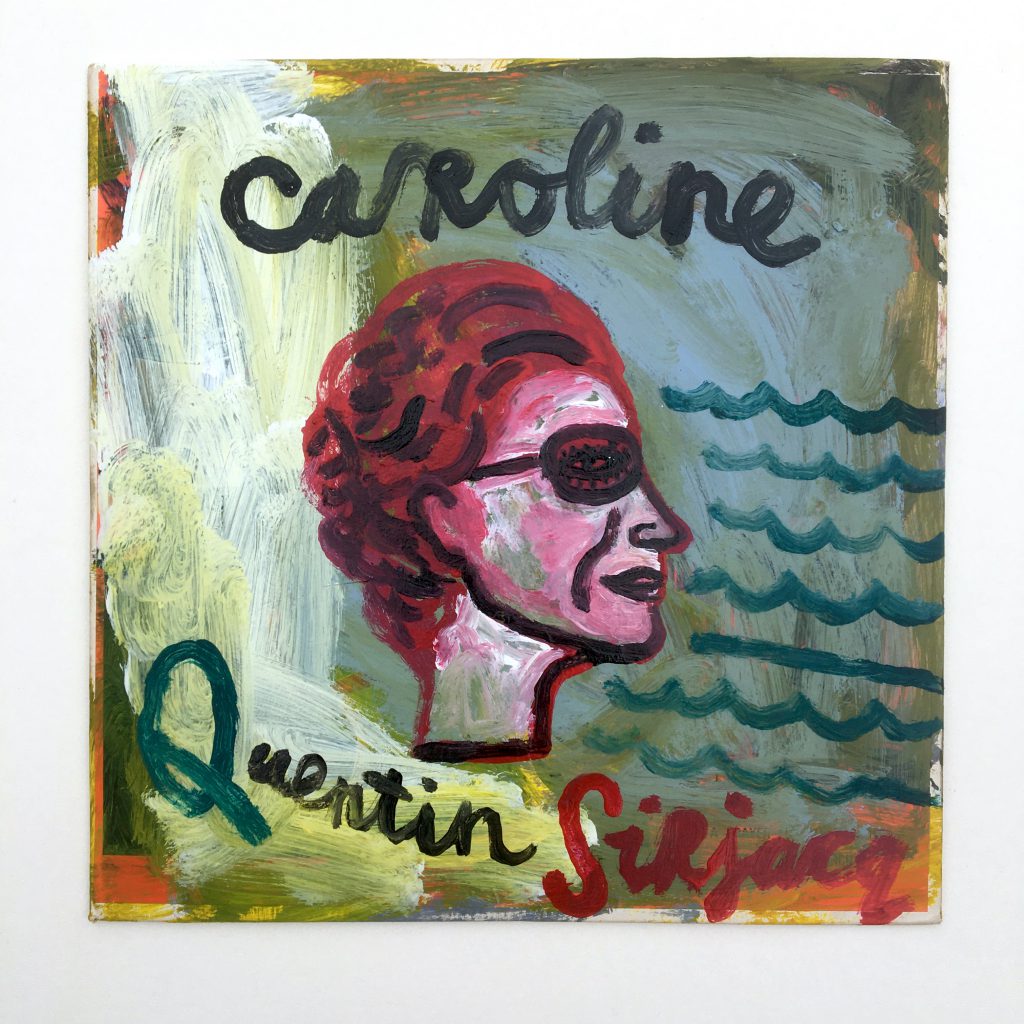 CAROLINE – QUENTIN SIRJACQ
Yep, it's another tune from another French film. Bright Days Ahead stars the wonderful actor Fanny Ardent, as a woman in her 50's trying something different. My wife, the Queen of Darktown commented how the French have a knack of making uplifting films about women who are older, whereas mainstream cinema writes them off as 'past it', or uninteresting. The first time I saw this film I bought the soundtrack immediately, it's wonderful. Almost a modern Satie for our times…
※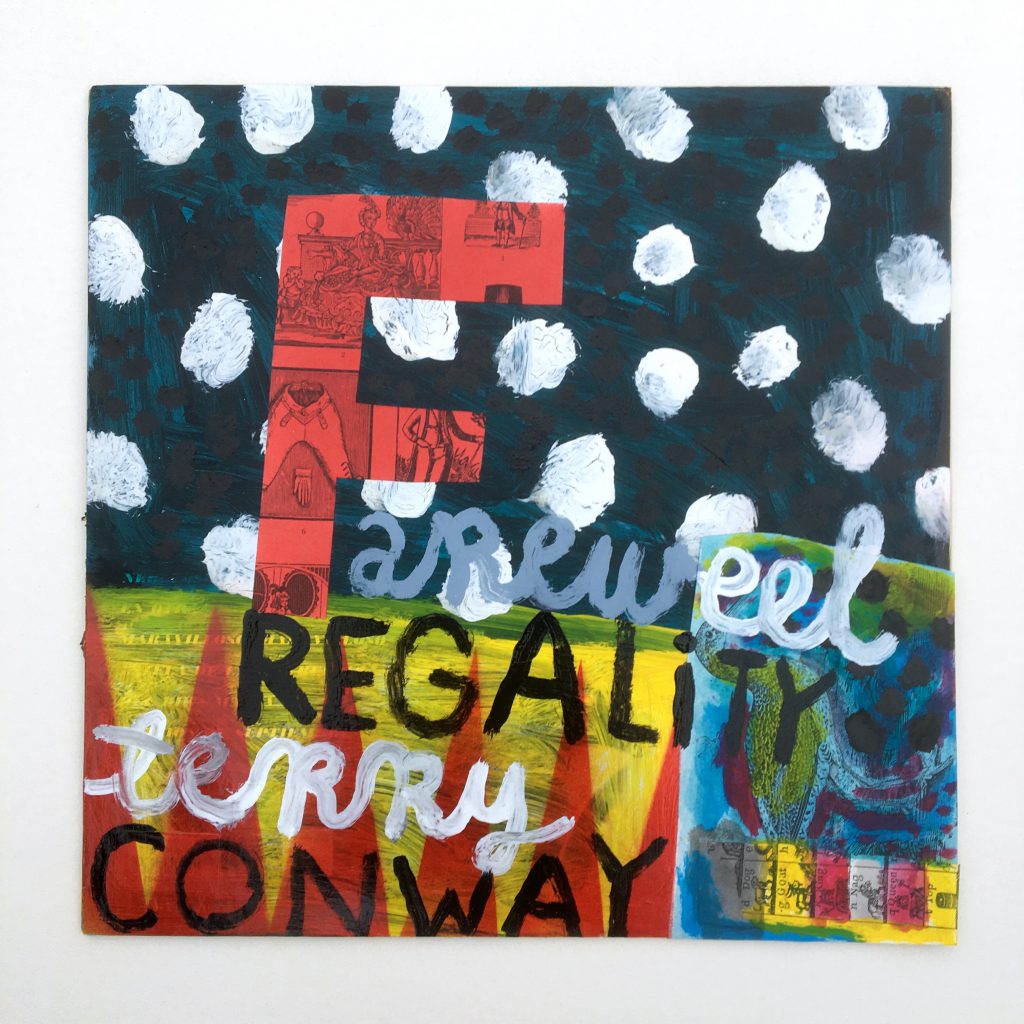 FAREWEEL REGALITY – TERRY CONWAY
Having immersed myself in Northumberland culture for the past 18 months, I received an email last year from Liz Conway, asking me if I knew of her late husband's music. I didn't, other than the version of this great song by the Unthank sisters. So, I investigated further & discovered some great tunes by Terry. But this one is still my favourite, with wee bits of dialect in there too. My project, Northumberland Folk, is due to open this spring, if it can. Look at my Instagram account for more details, simply called @northumberlandfolk. But Terry's wonderful, wistful lyrics now feature prominently…
※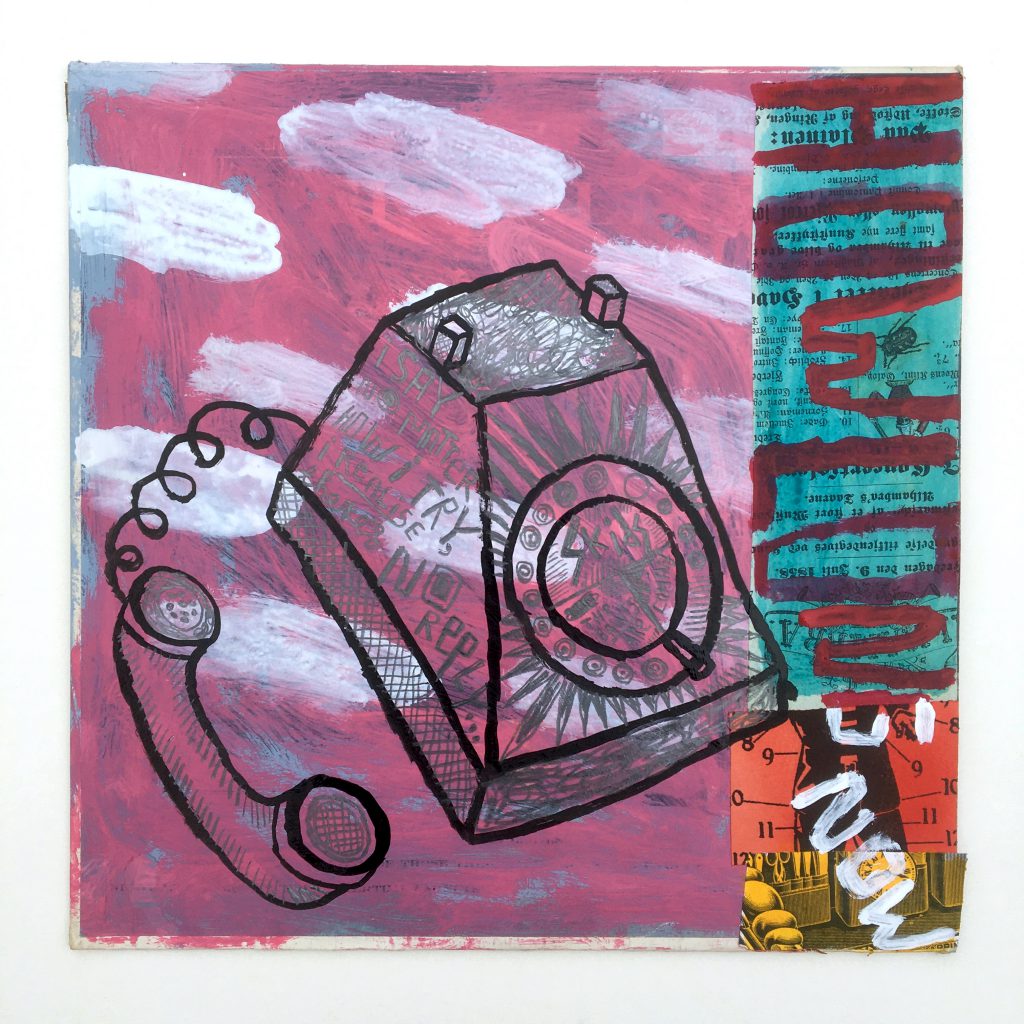 THE SAINTS ARE COMING – THE SKIDS
I'm now working on two book with Richard Jobson, singer from the Skids. One is a sort-of Skids Miscellany; stories of how they got started. This song asks the question 'how long now'? How long indeed? Listening to great tunes like this, from my original home town of Dunfermline in Fife, help pass the time in an inspired way, til we get an answer…
※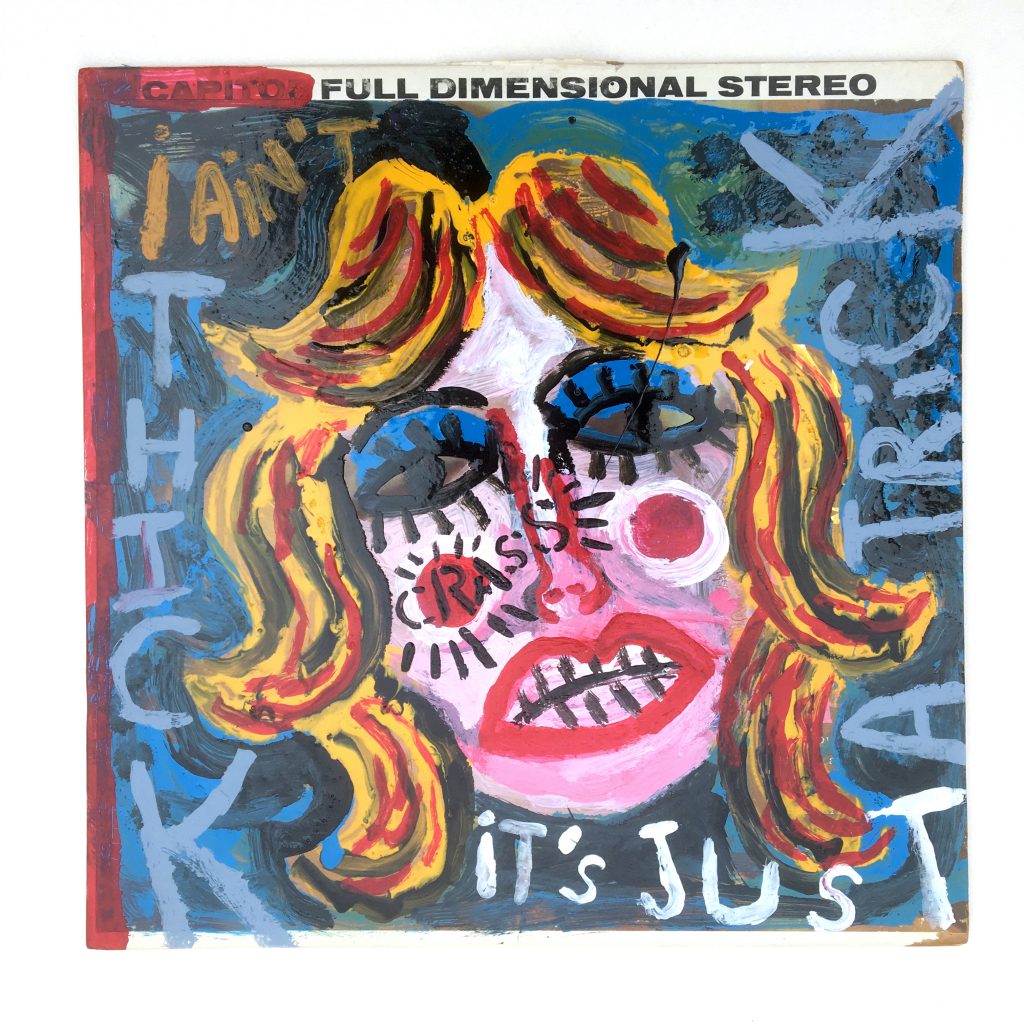 I AIN'T THICK, IT'S JUST A TRICK – CRASS
Growing up in Dunfermline there was a thriving music scene. One of the local bands who fell into the post-punk category were The Alternative. They had a single & LP on the Crass Record label. Crass were a band who tried to make a difference, oppose the oppressors, & let us think for ourselves. This song takes you around & about & asks you what exactly do we need? Sarah Farrah Fawcett acting mean?…
※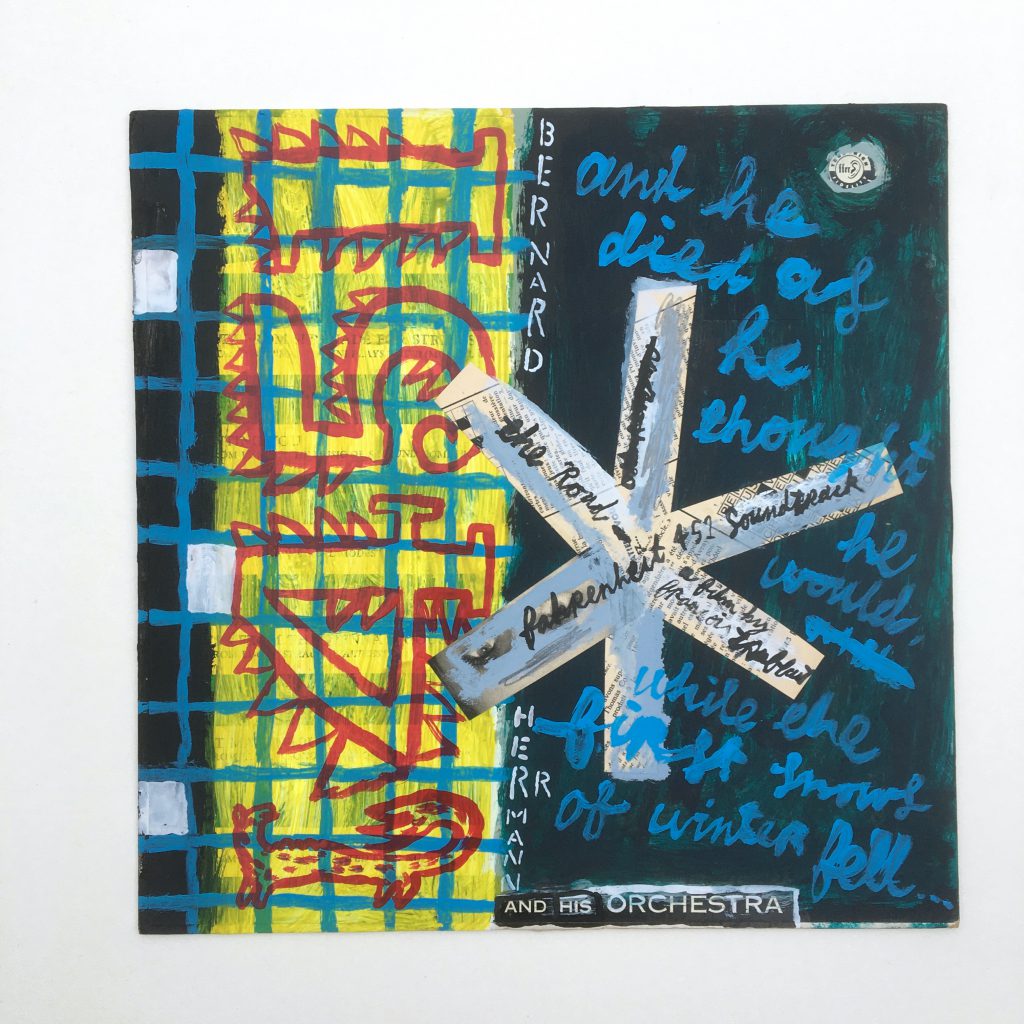 THE ROAD – BERNARD HERRMANN
And my last tune from a French film, but this time in English, Francois Truffaut's only film like that. Fahrenheit 451 is another lockdown classic. This piece of music comes from the end, as Montag befriends the Book People, living in old railway carriages on the fringes of society. The person who greets him explains how the dark times have come before, have passed, but are here again. And it's our job to weather them & learn from it all… The final line in that film is attributed to Robert Louis Stevenson's The Weir of Hermiston, but in fact it was added by Truffaut & Jean Louis-Richard… it makes me cry every time I watch it…
※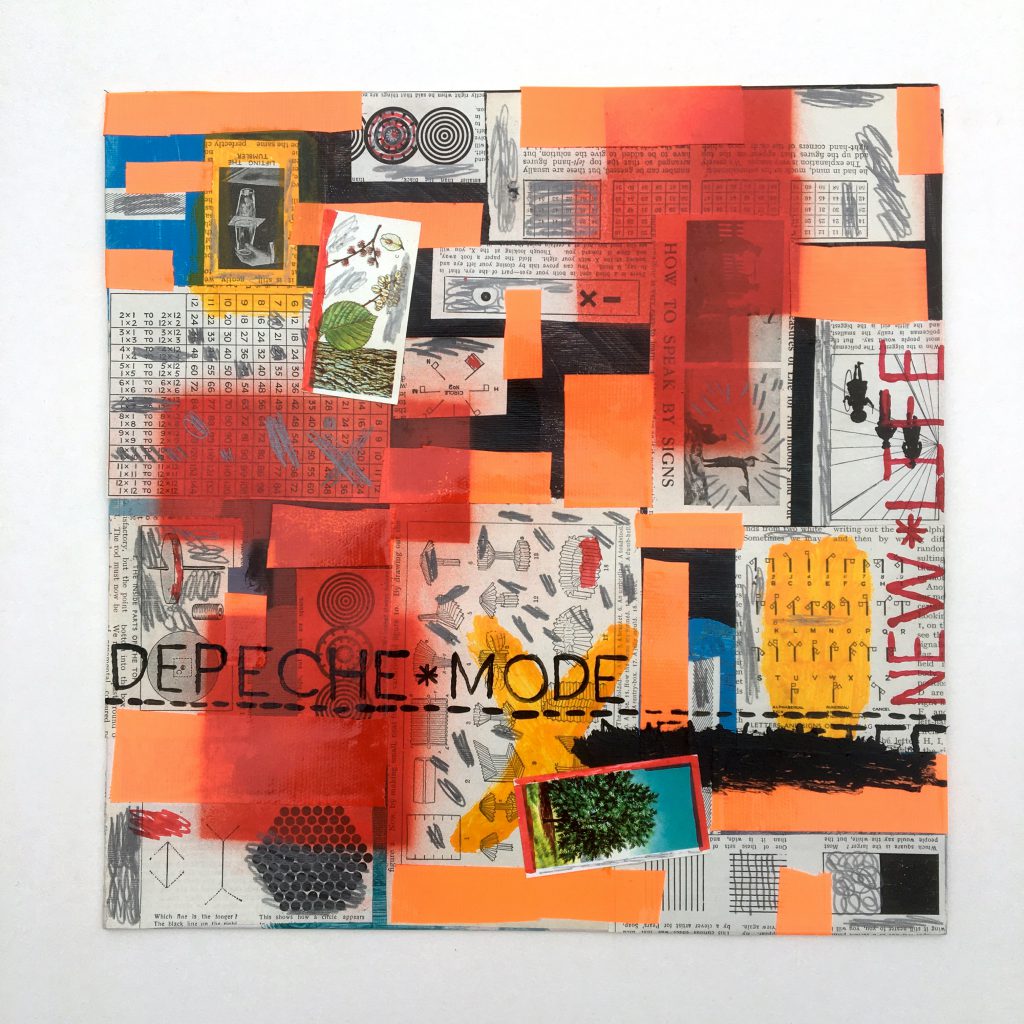 NEW LIFE – DEPECHE MODE
As me & the Queen of Darktown saw in the new year, without the usual fanfare a few days ago, I played this from our 'singles box'. I think this was my first record, bought from John Menzies (pronounced Ming-is) on a rainy Saturday afternoon. I was suddenly reminded what a great tune it is. Vince Clarke at his finest. I played it loud. Then had to play it again. Then decided the band I'm in, The Postmen (who are going to be huge in 2021, look out) should do it as a cover. And even after the champagne had worn off, the next day, I still thought what a good idea that was…
※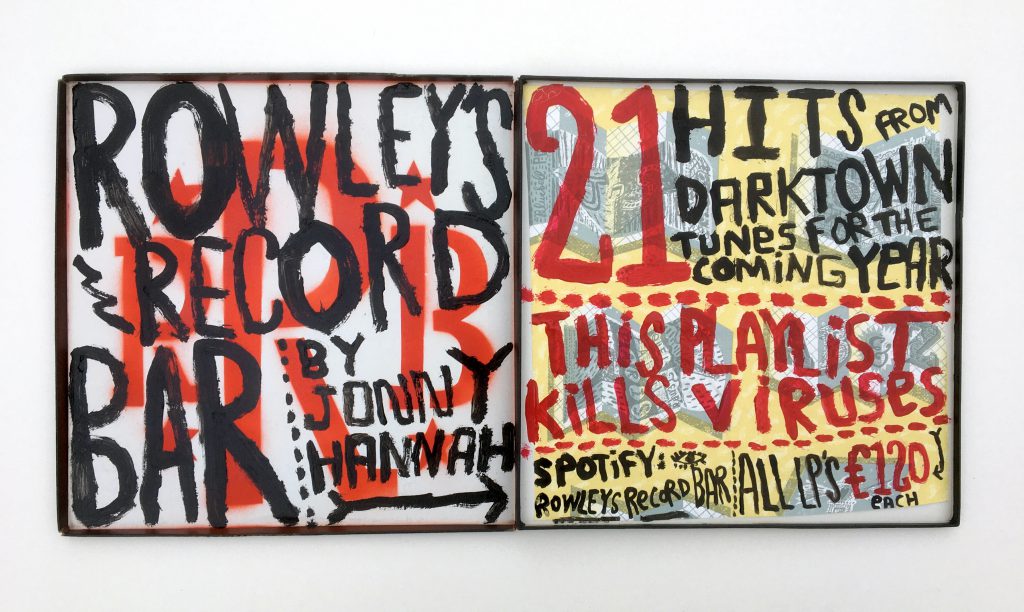 ※
Jonny Hannah / The Rowley Gallery