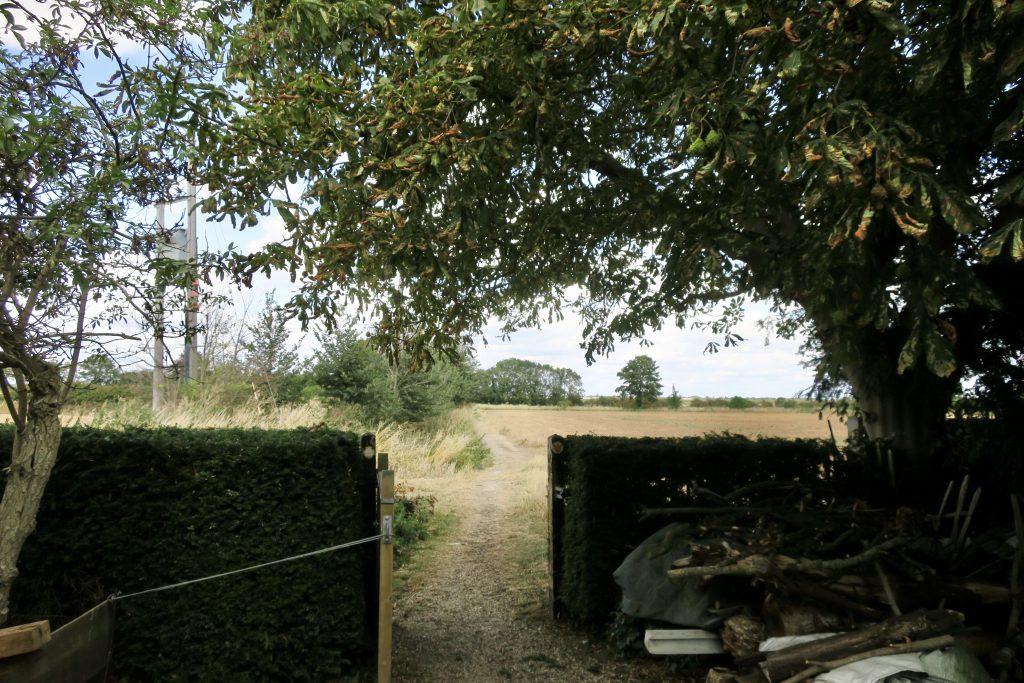 This was another walk we'd done before, so once again we were going over old ground, but not necessarily knowing the way. We may have already been here but that doesn't mean we'd left our mark. We were backtracking but we were not remembered and we all look different every time.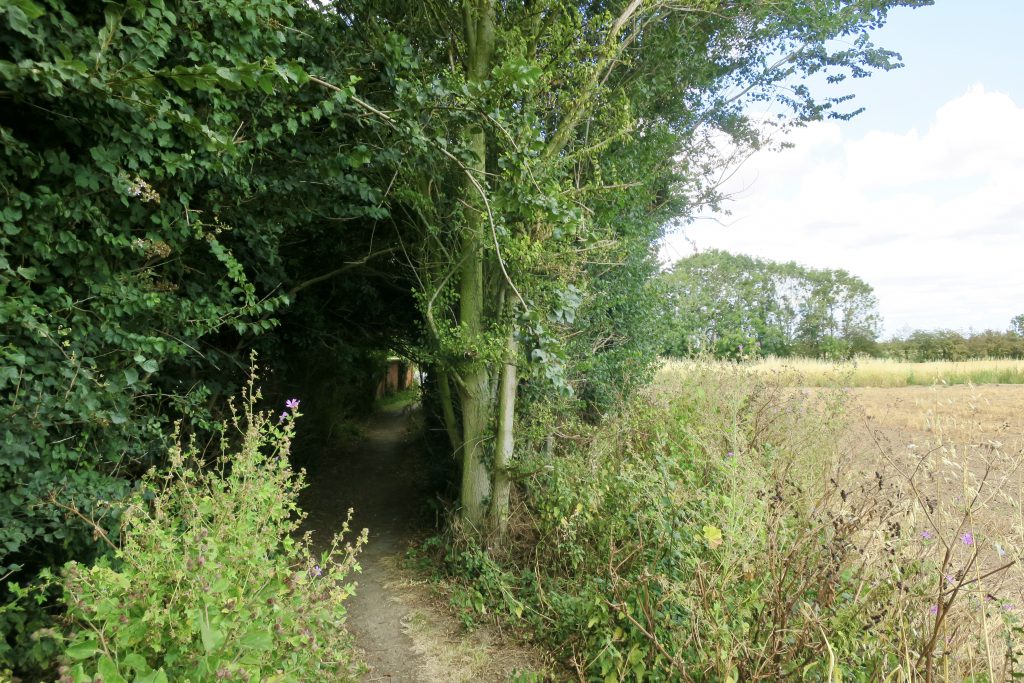 This was August 2020 looking for September 2010. It didn't seem familiar. Just occasionally things fell into place. I could see the bigger picture but I'd forgotten the detail. Along Cobblers Row to Well House wall and beyond.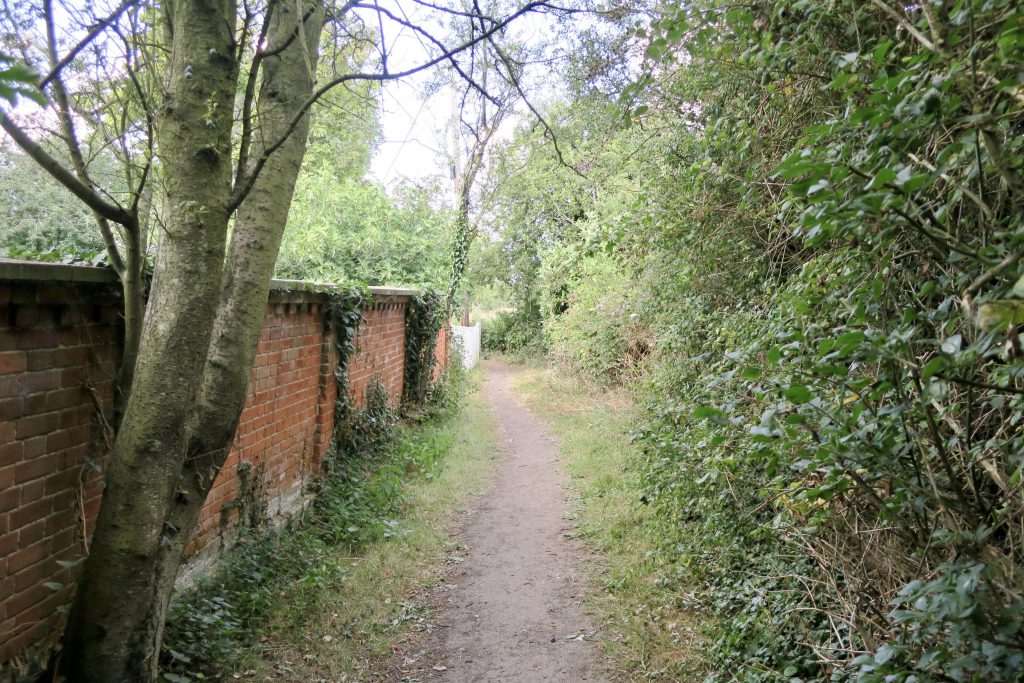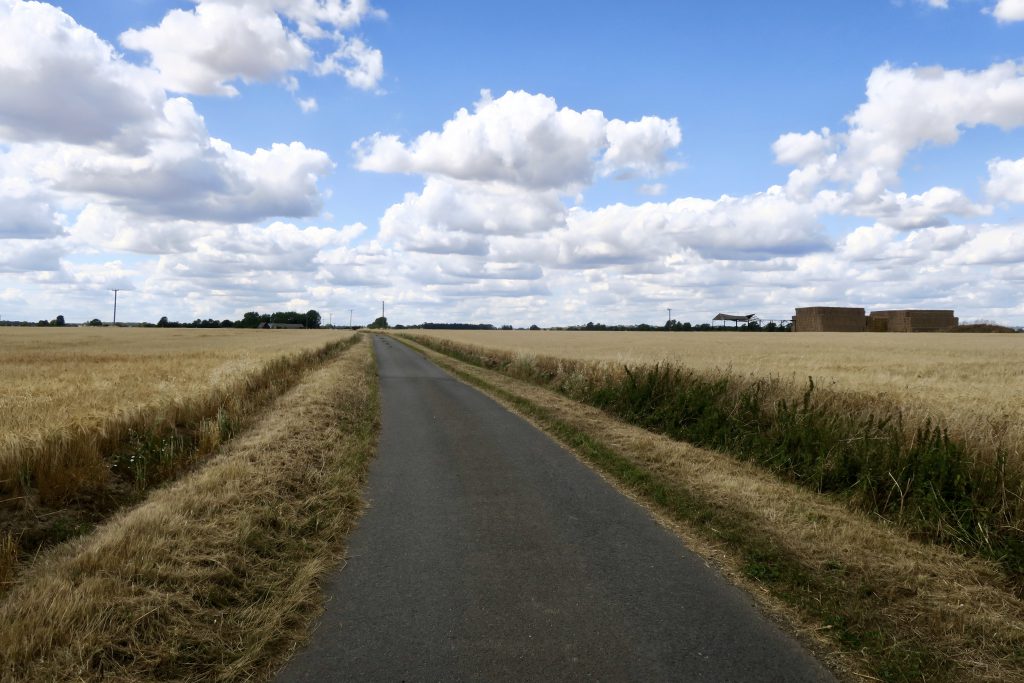 Under a never-ending sky.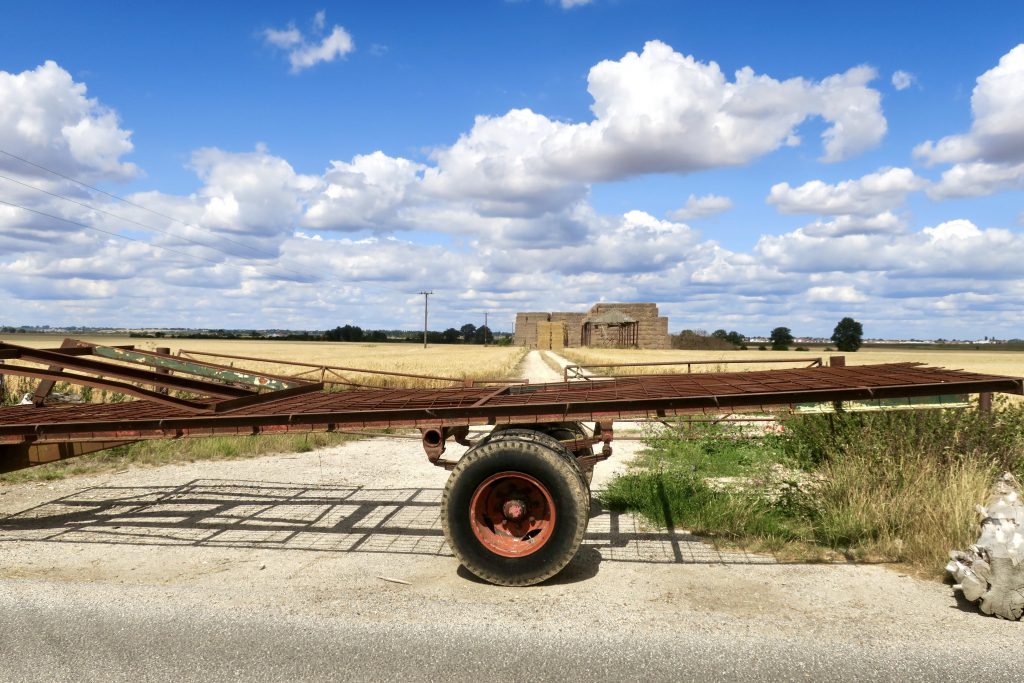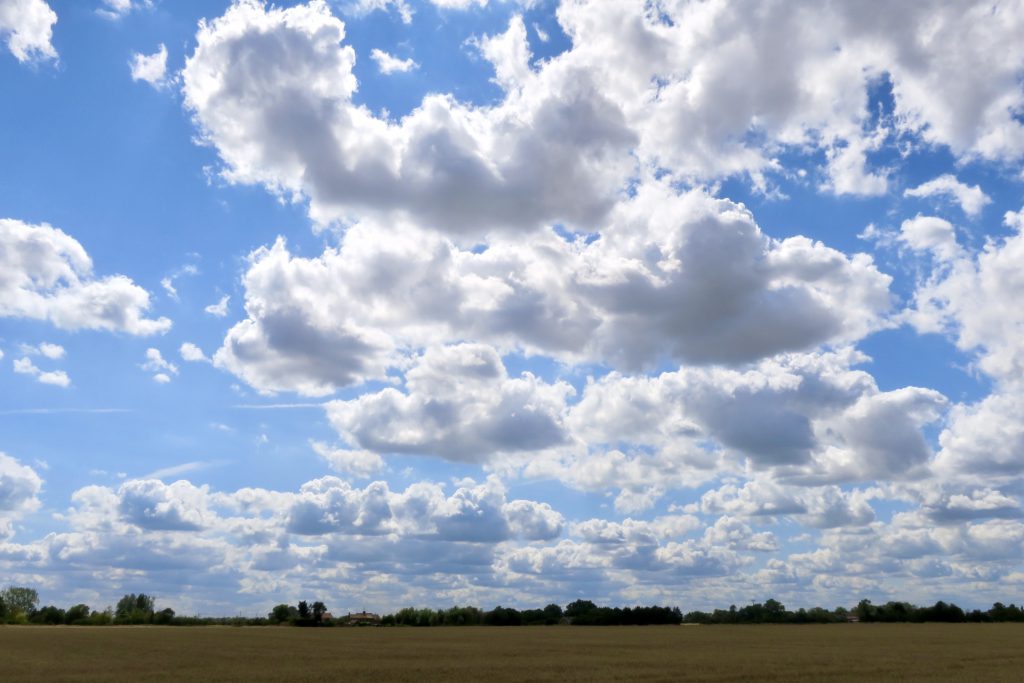 It's great to see these huge horizons but really some of these fields are just too big. They're the equivalent of arable motorways. Where did all the hedgerows go? The patchwork and the birdsong are all echoes in the clouds.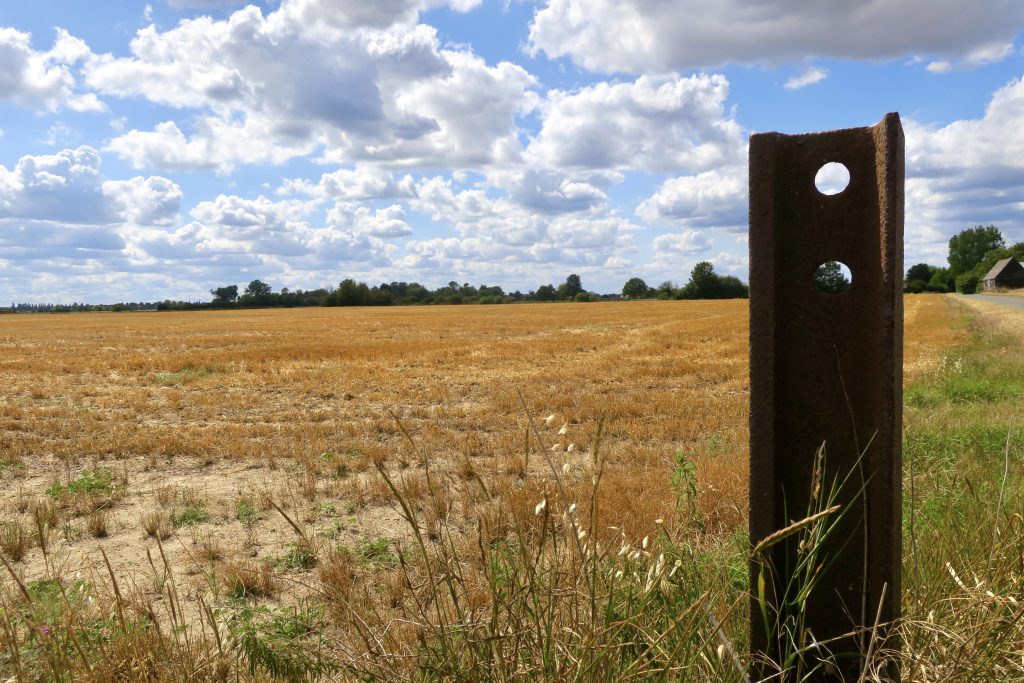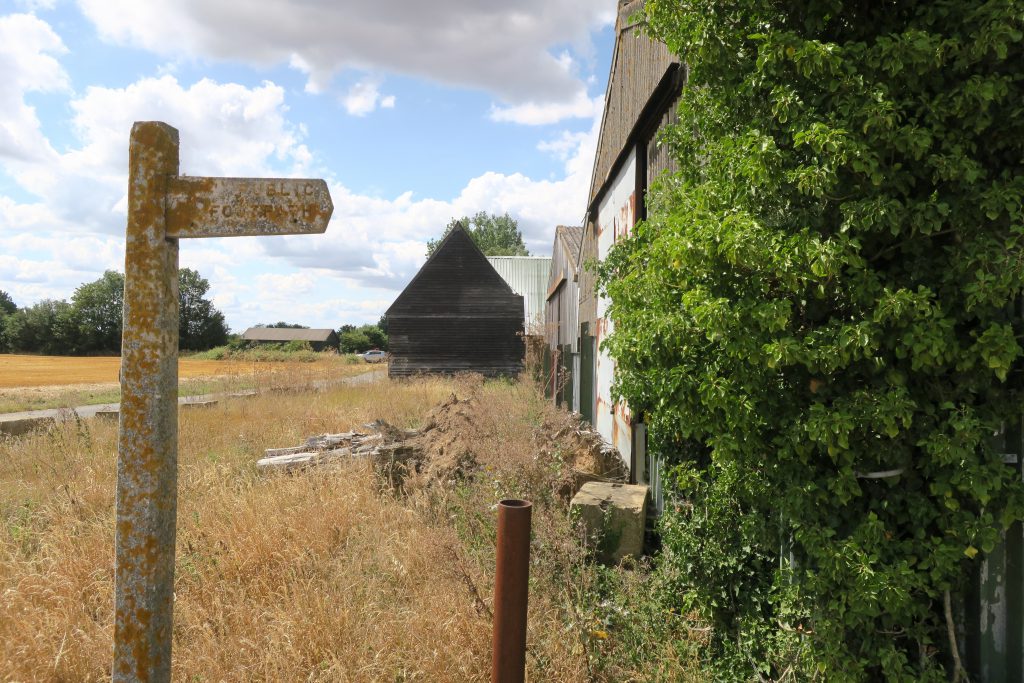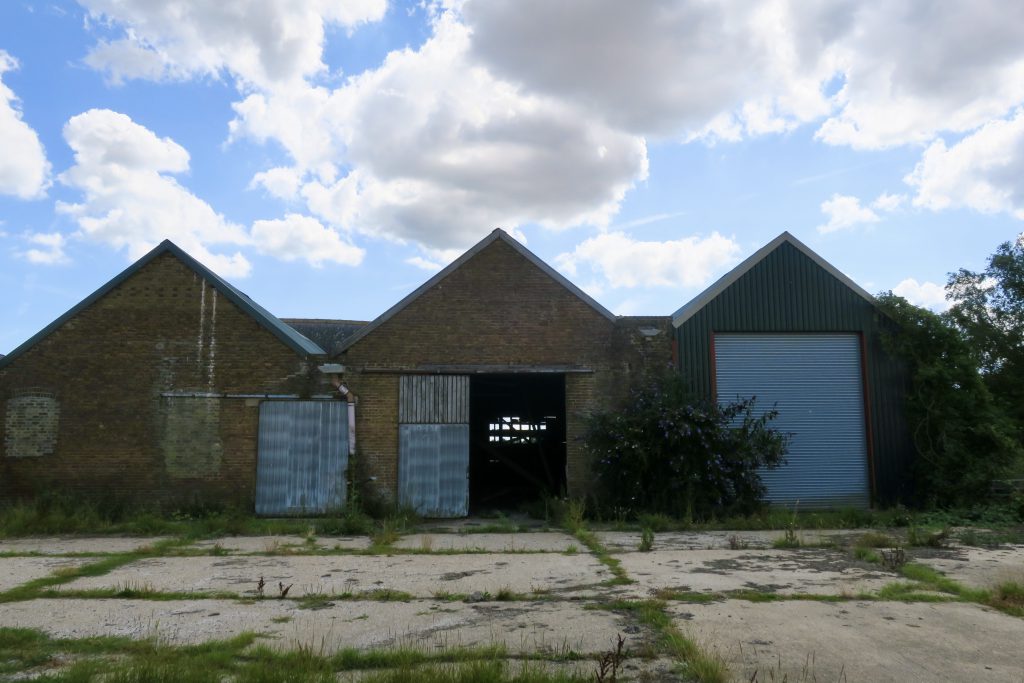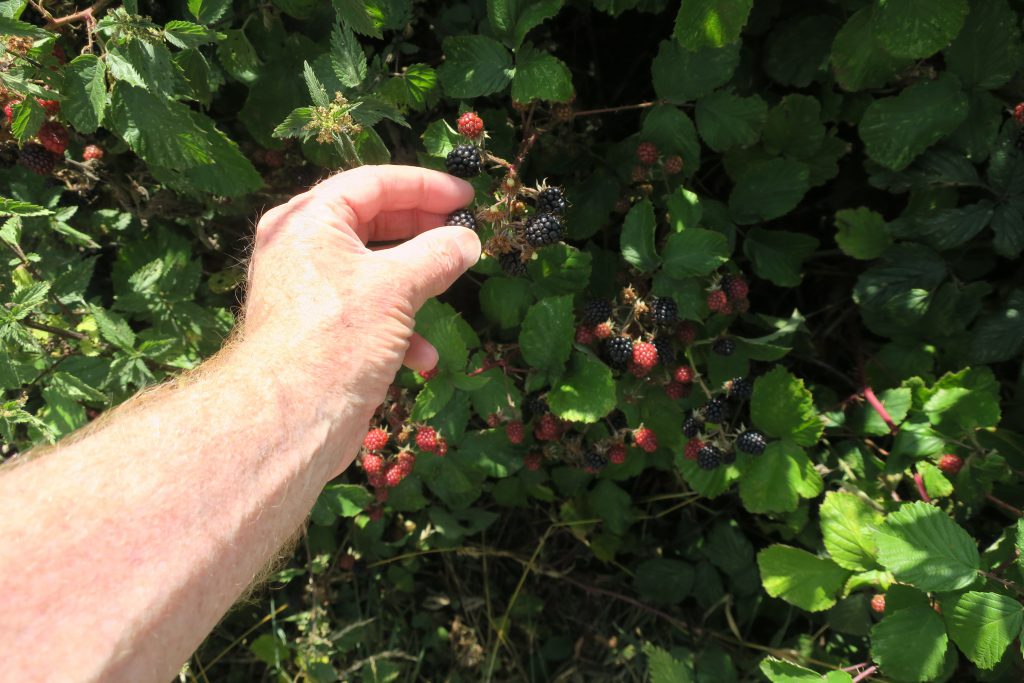 One of the great joys of summer walks is picking hedgerow fruits.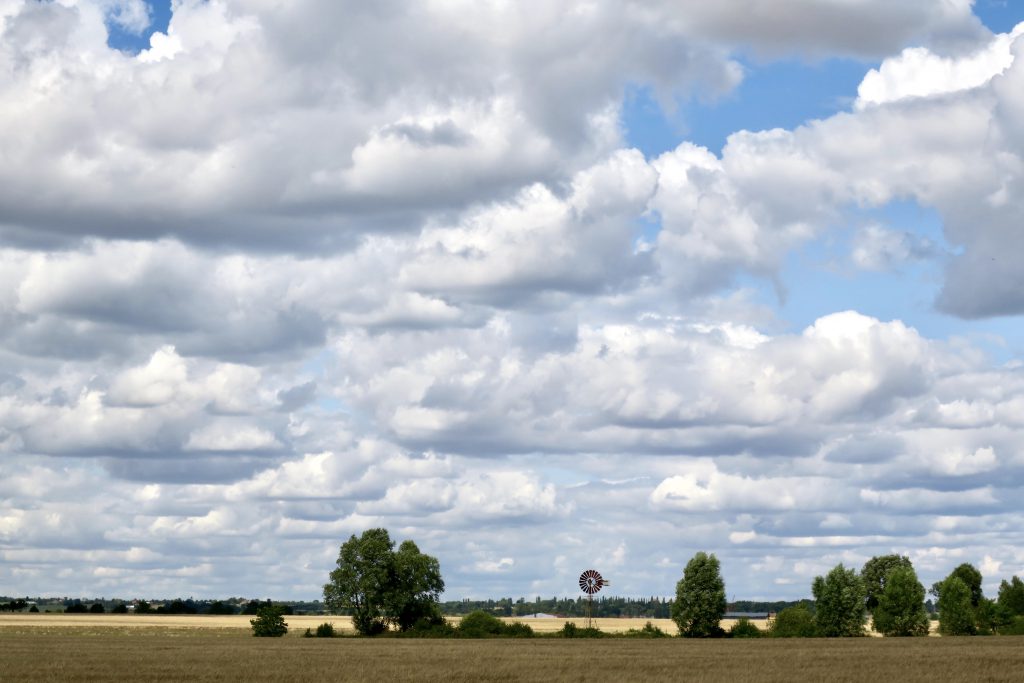 And reaching out to the horizon. In the country my eyes can be more possessive than in the city. With my eyes on the horizon there's an oceanic feeling, so that all I see can be embraced just by looking at it, I can own it with my eyes. That doesn't happen in town. I know it's an illusion, what I see is someone else's property, but trees and fields and landscape feel as if they can belong to everyone. That's why trees in town can be such a help, a benevolent visual amenity available to all. A National Tree Service.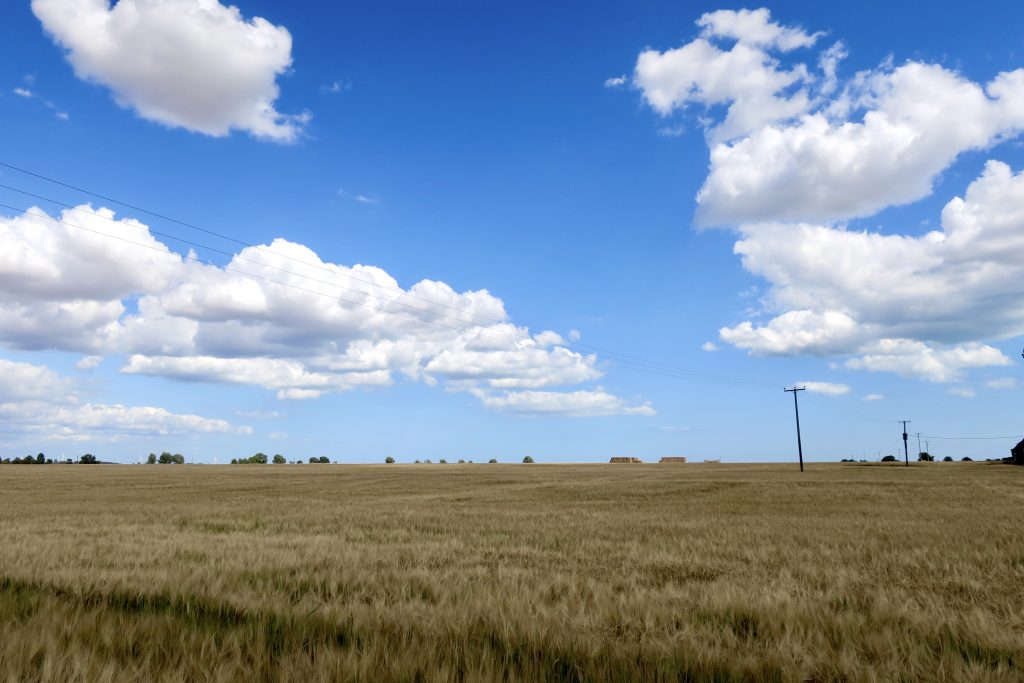 As I'm drafting this blogpost I see a Twitter post from Robert Macfarlane, Landscape as spirit-level, and that seems just about right. With her eyes on the horizon our spirit-boat will keep us afloat.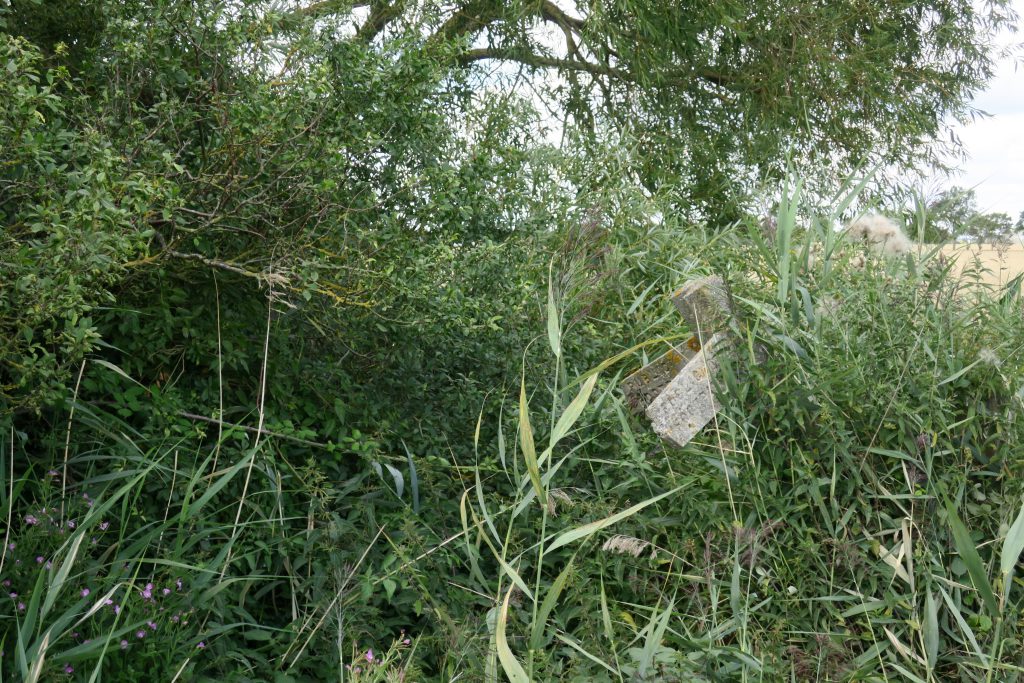 Sometimes the waters will be choppy, and things may go awry, a way sign might fall into a ditch, but the path will remain clear.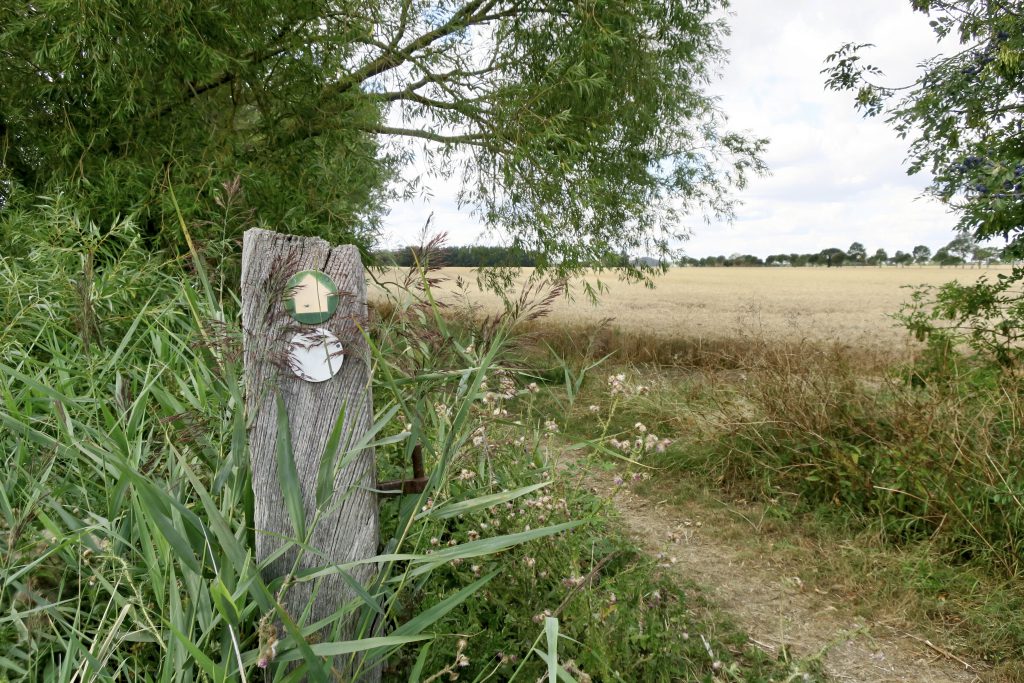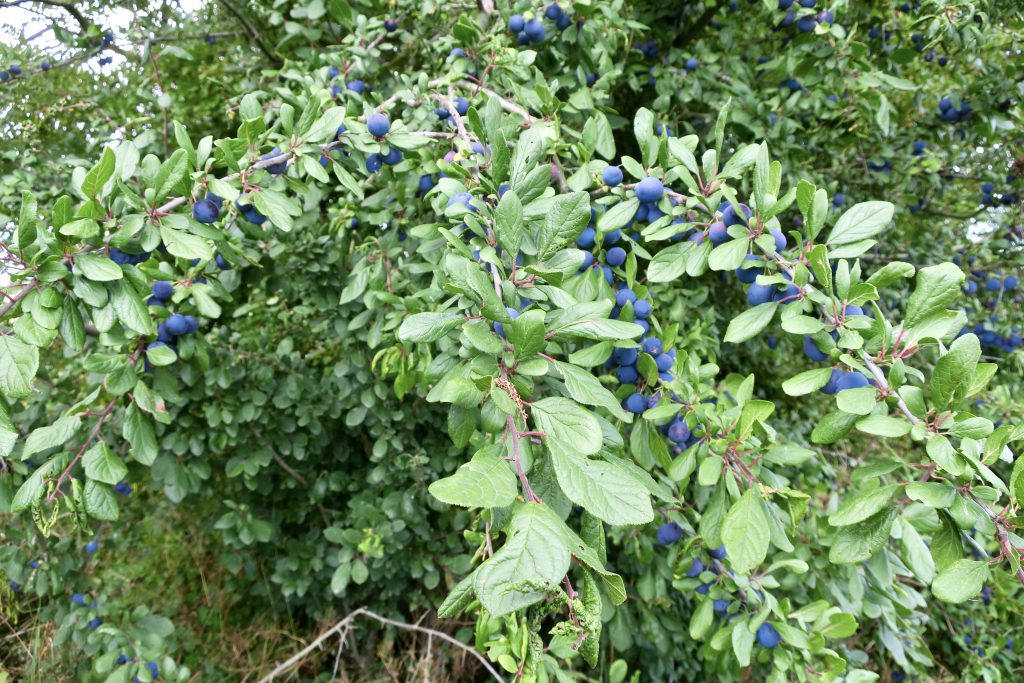 And the damsons were delicious!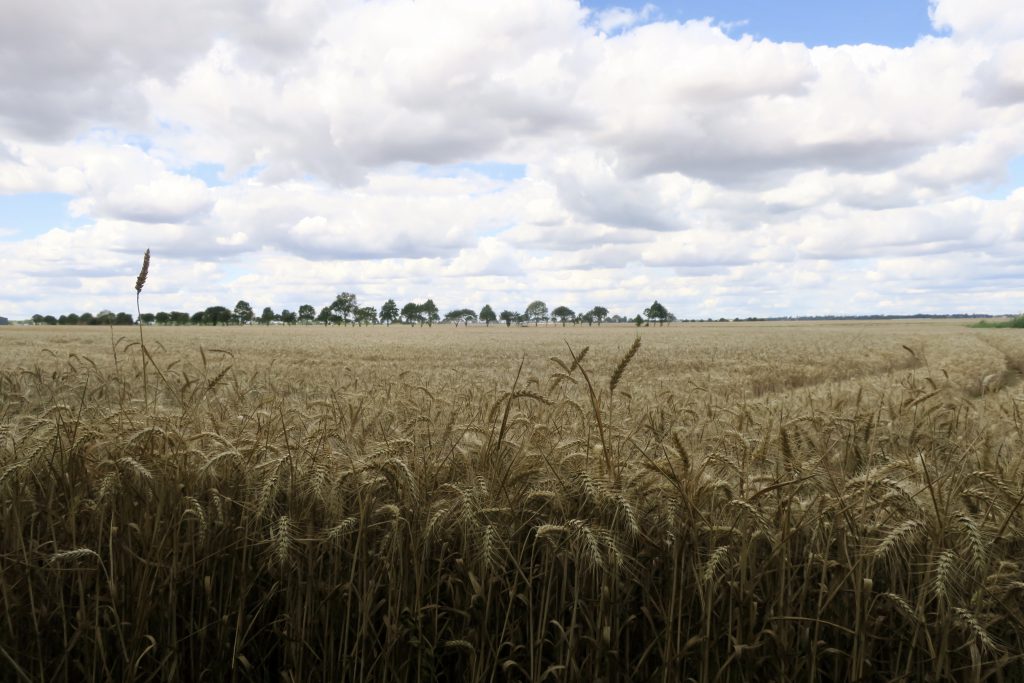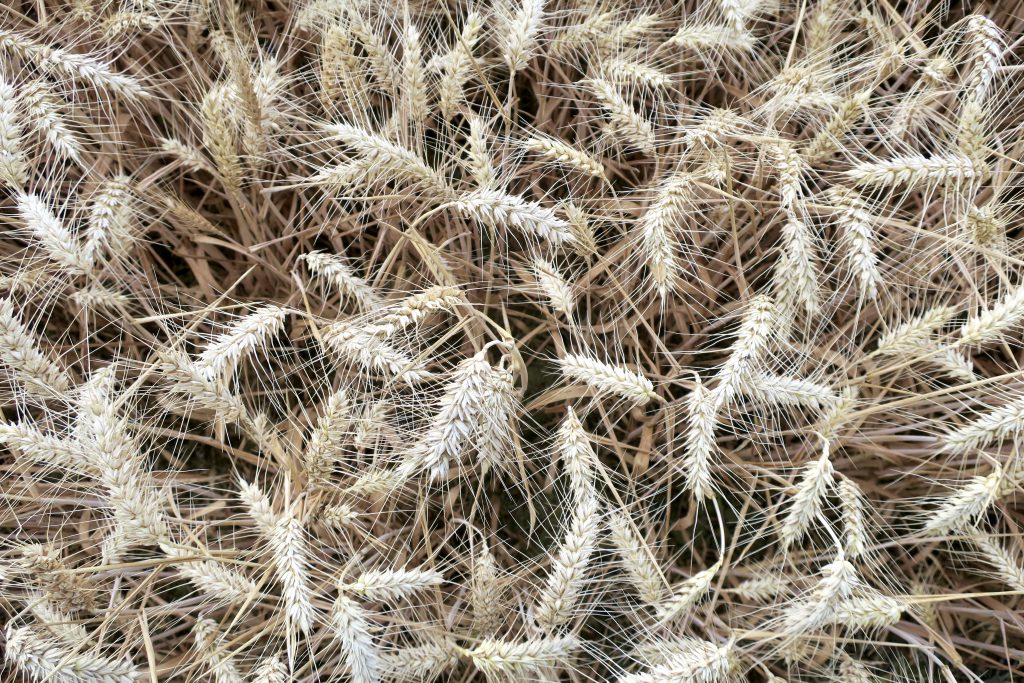 Barley beards & craquelure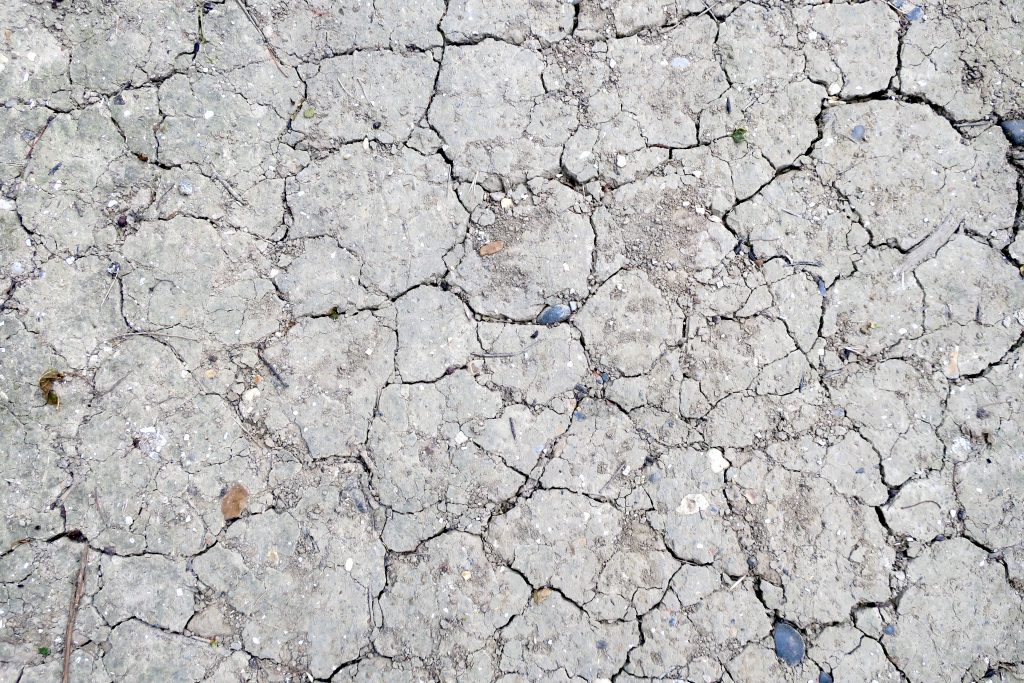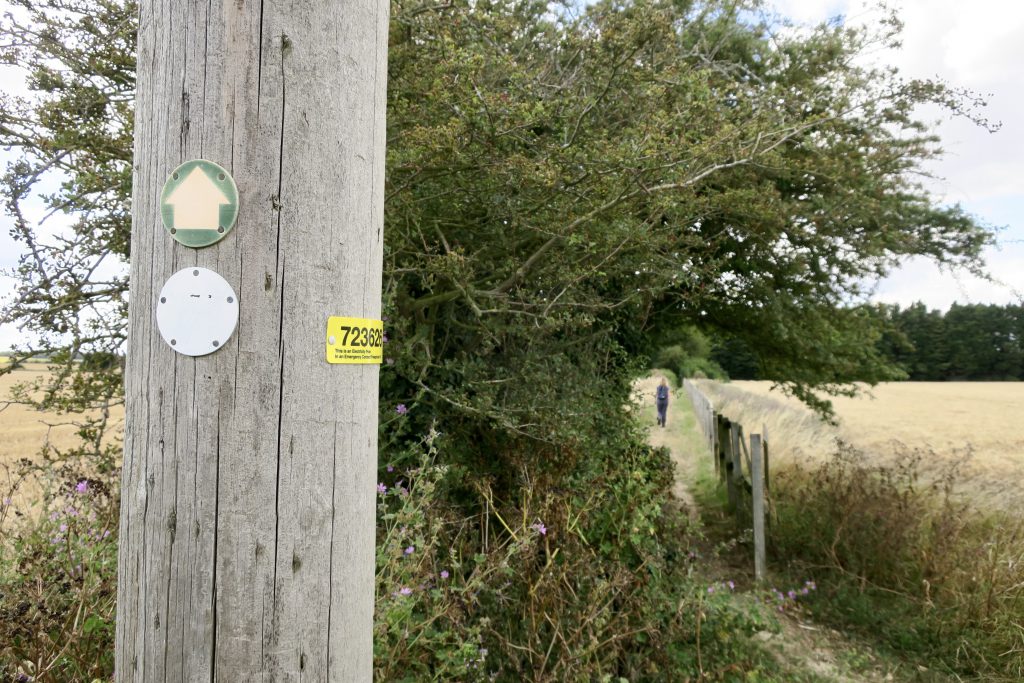 We were walking over the fields from Paglesham Eastend to Paglesham Churchend along the Roach Valley Way, retracing our long ago steps, although sometimes it seemed backwards, as if previously we'd gone round in the opposite direction. We were unwinding a reflected memory.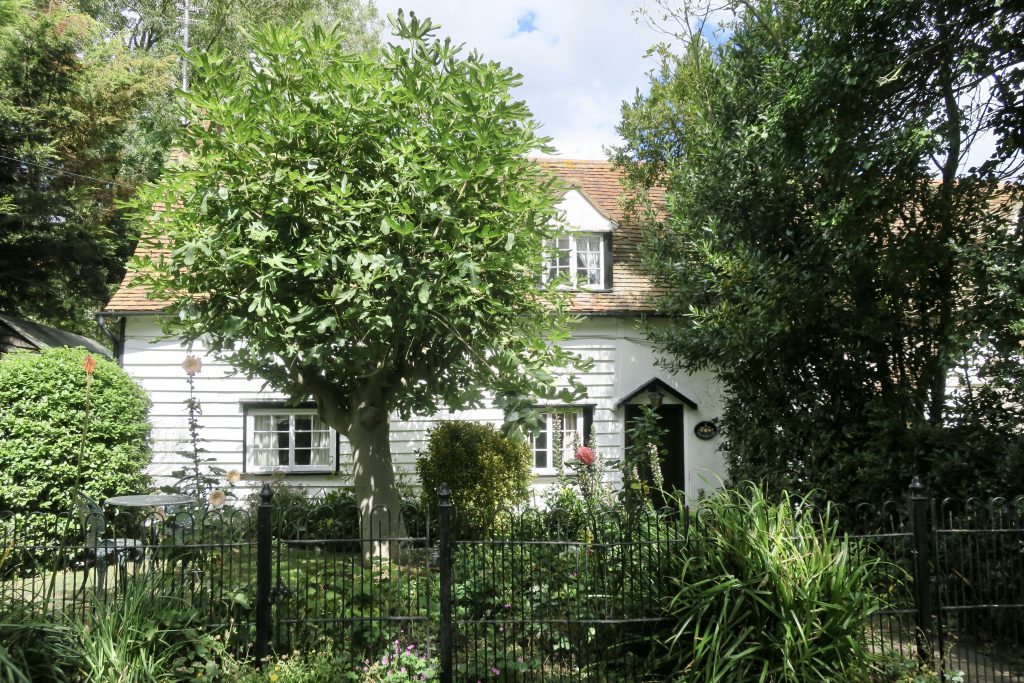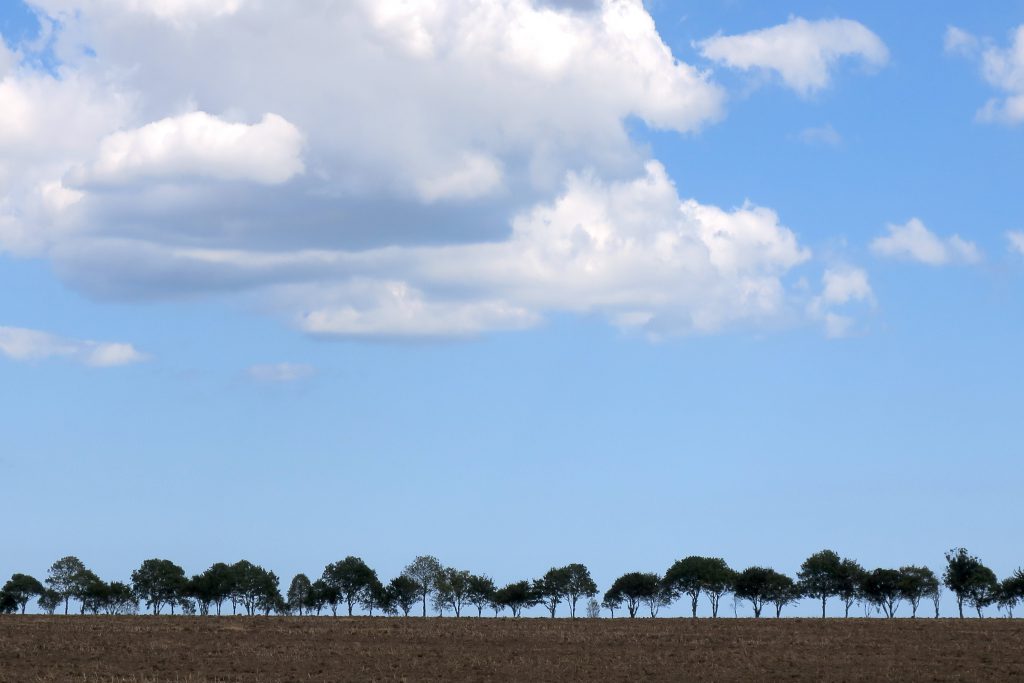 s       p       i       r       i       t       l       e      v      e      l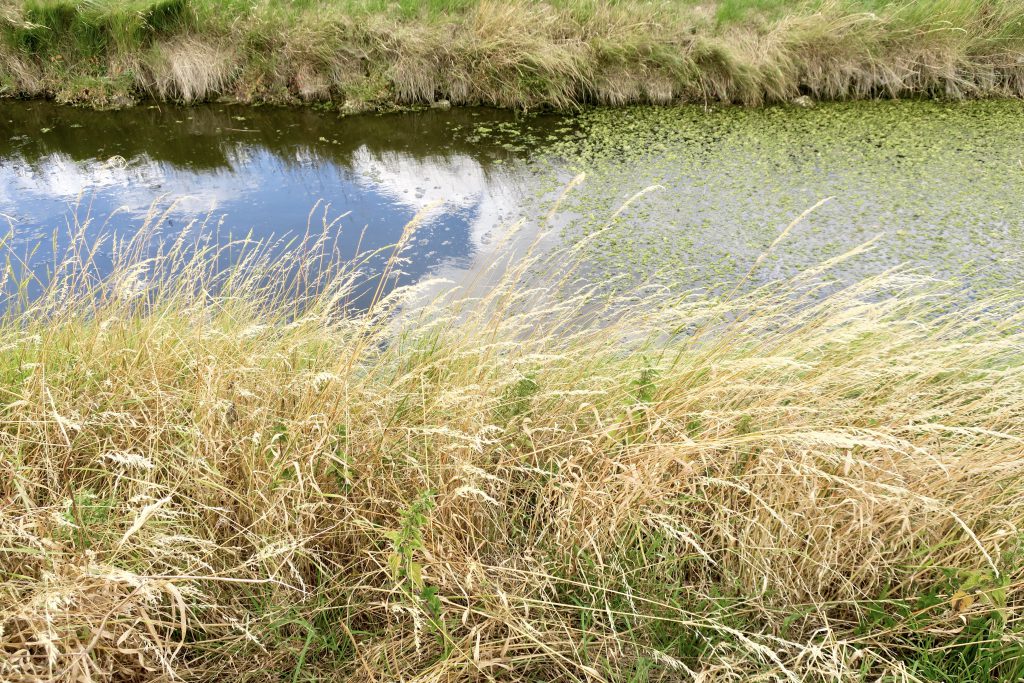 Beyond Churchend we came to Paglesham Creek, and as we walked its reedy bank I caught a flickering glimpse of my younger self coming towards me.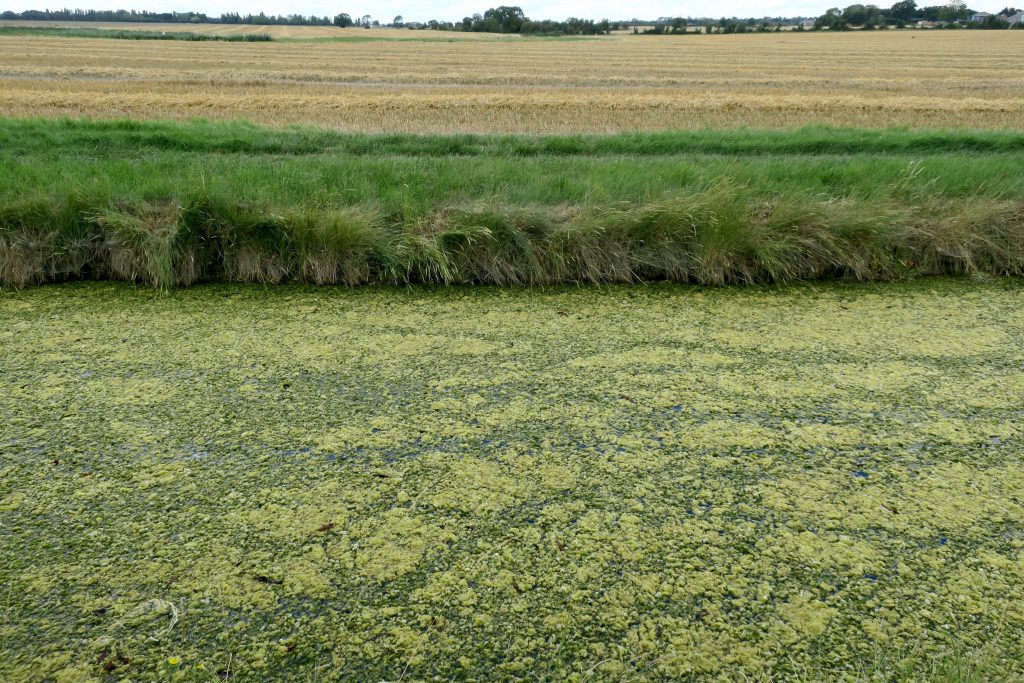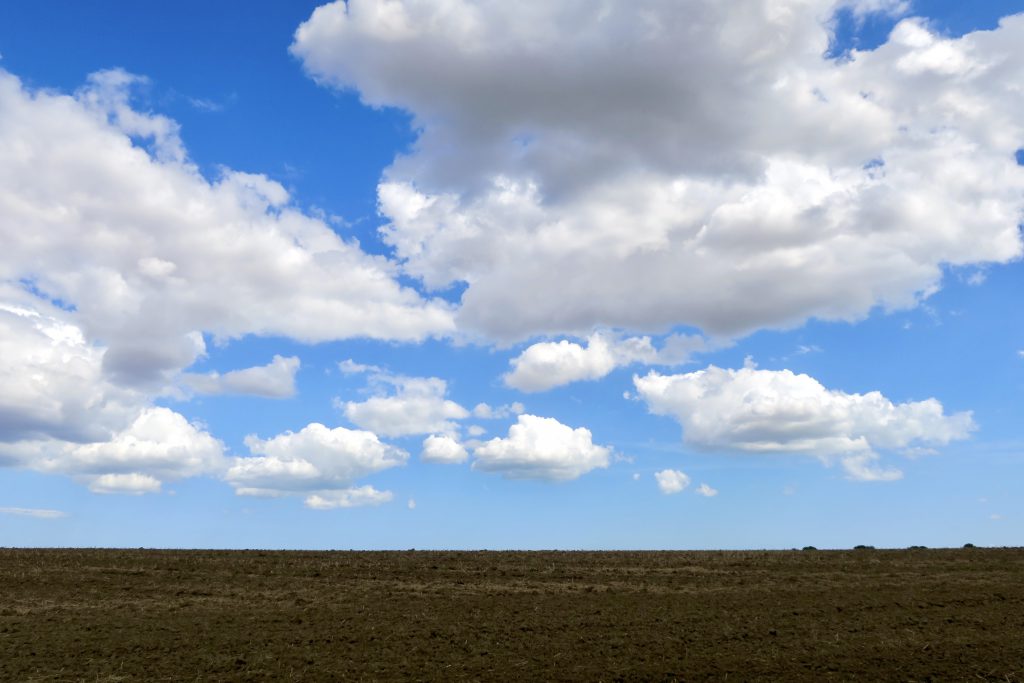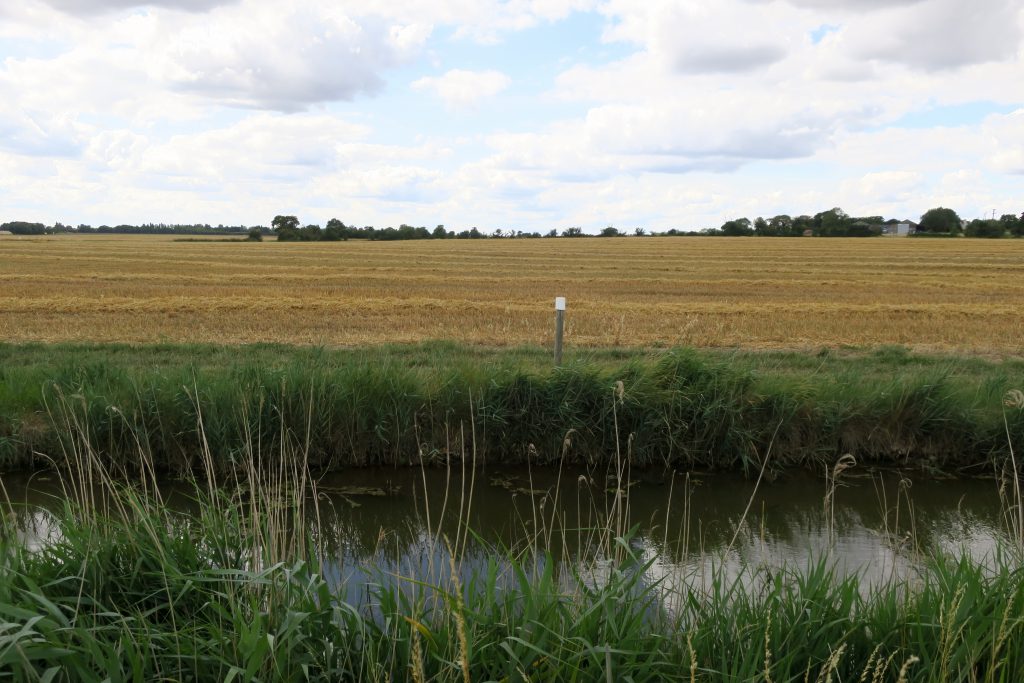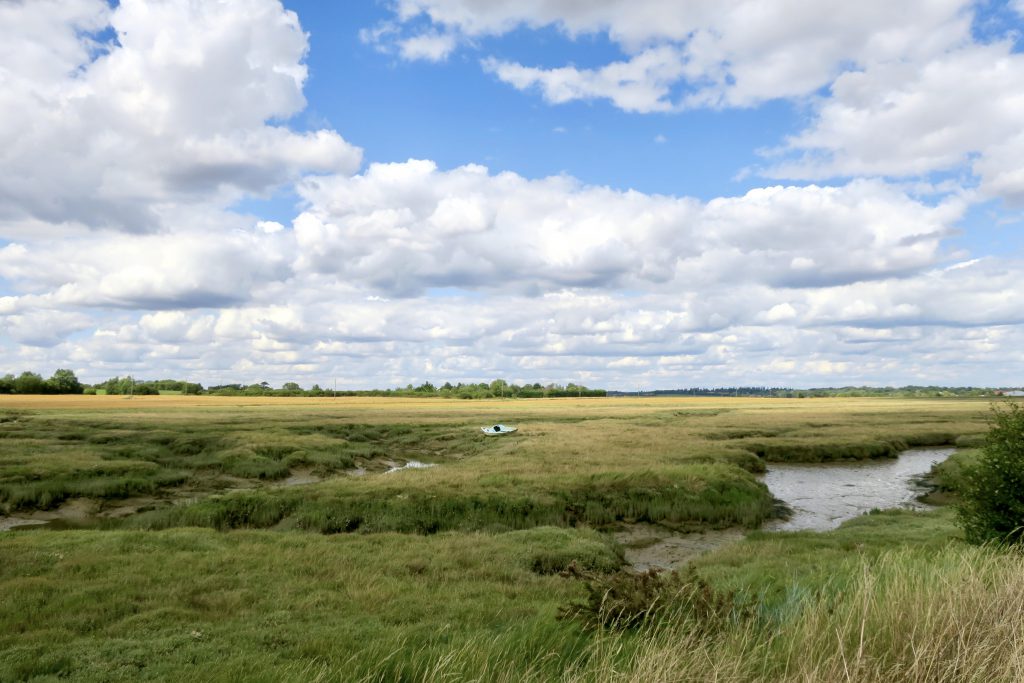 We climbed steps I remembered previously descending, this time up a steep embankment to take us along the sea wall.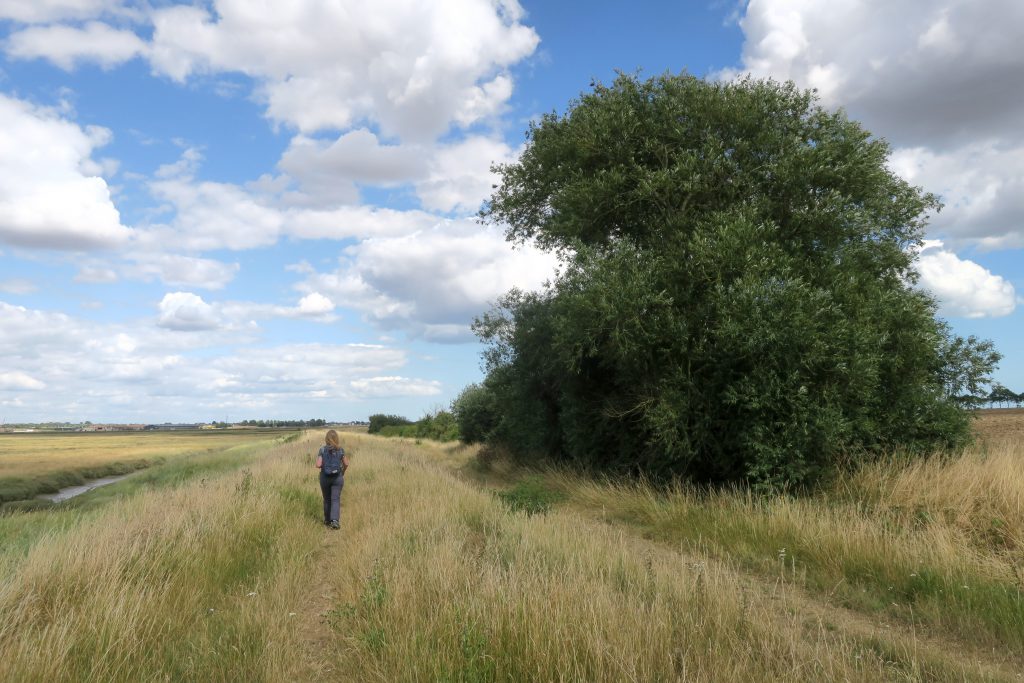 Last time round I dived into the ditch by this ash tree for a pee beneath its branches, where I discovered a Tupperware box filled with treasures and a logbook, and later realised I'd stumbled upon a geocaching rendezvous. This time I called in to check the visitors book, expecting to find my signature written in reverse, but there was no sign of anyone under the tree.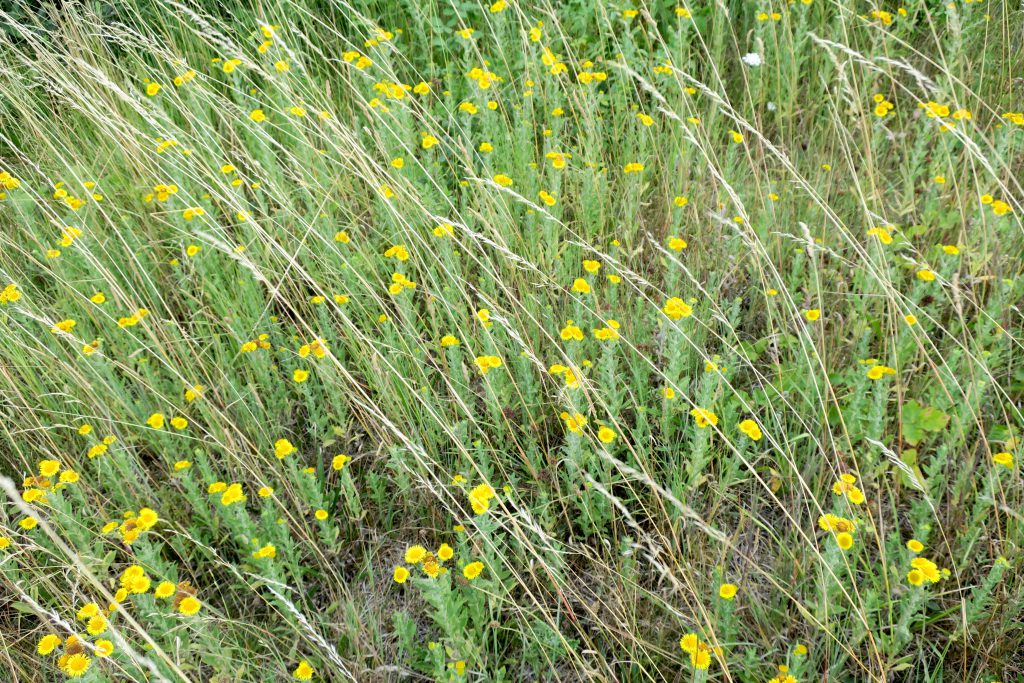 Fleabane (Pulicaria dysenterica)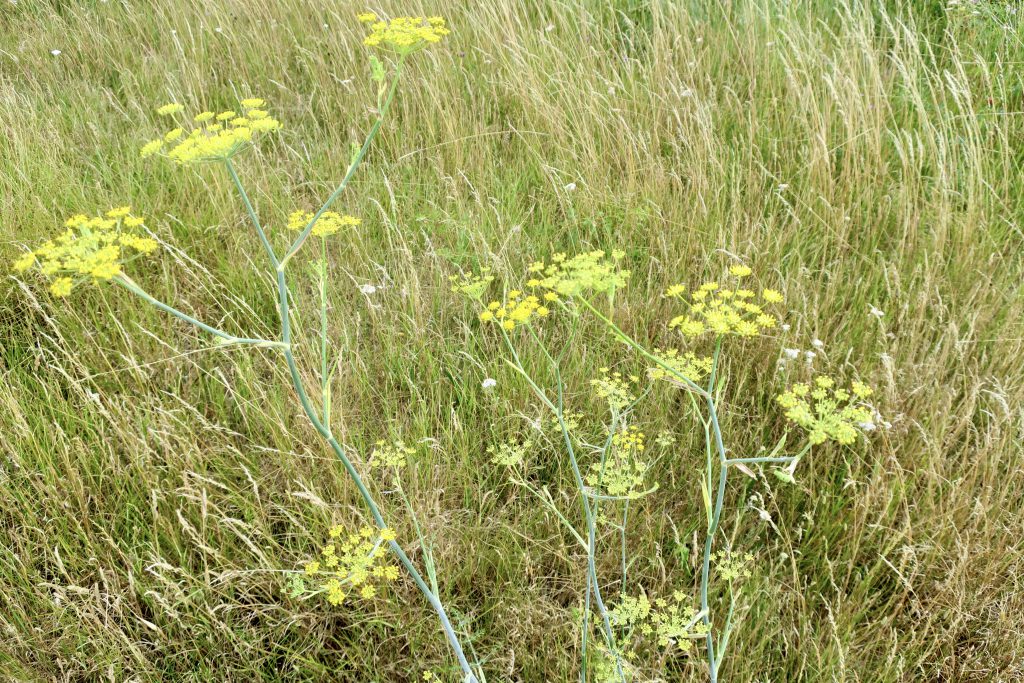 Fennel (Foeniculum vulgare)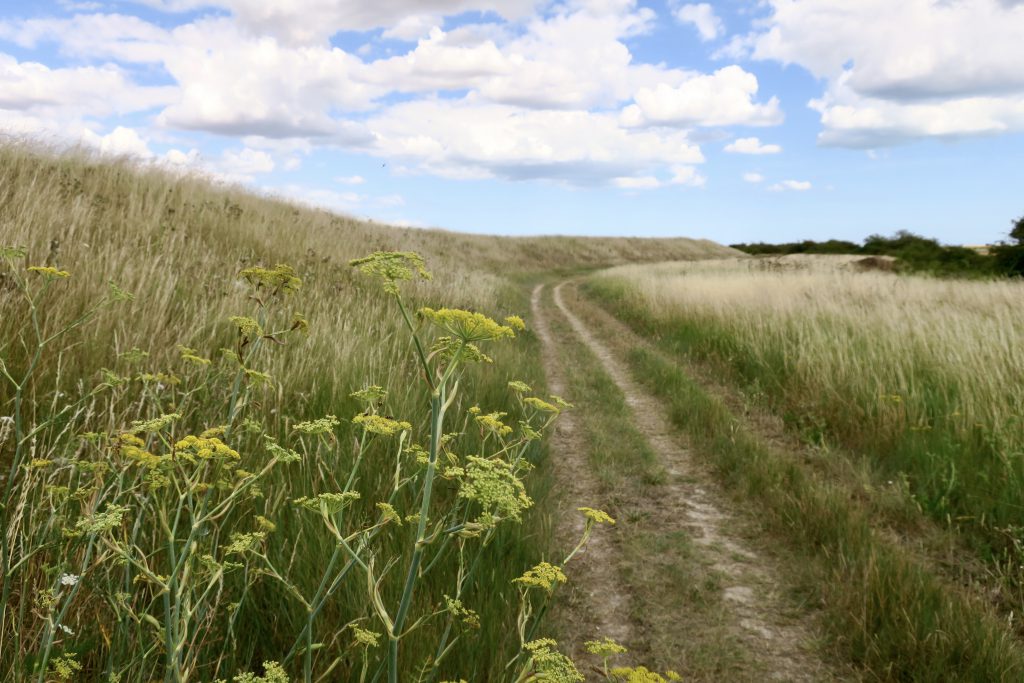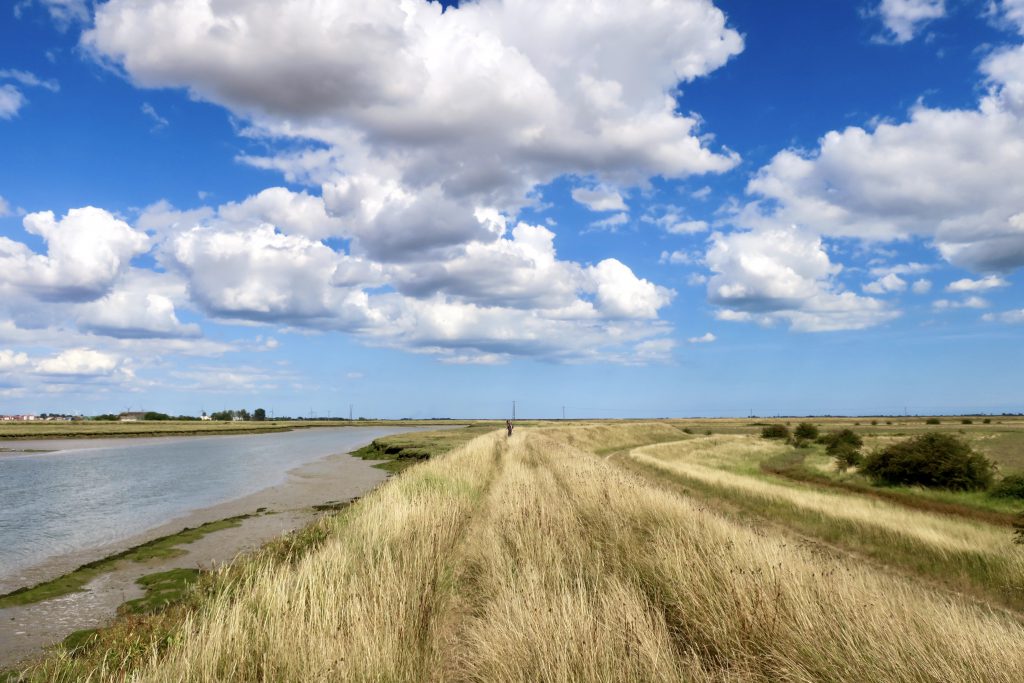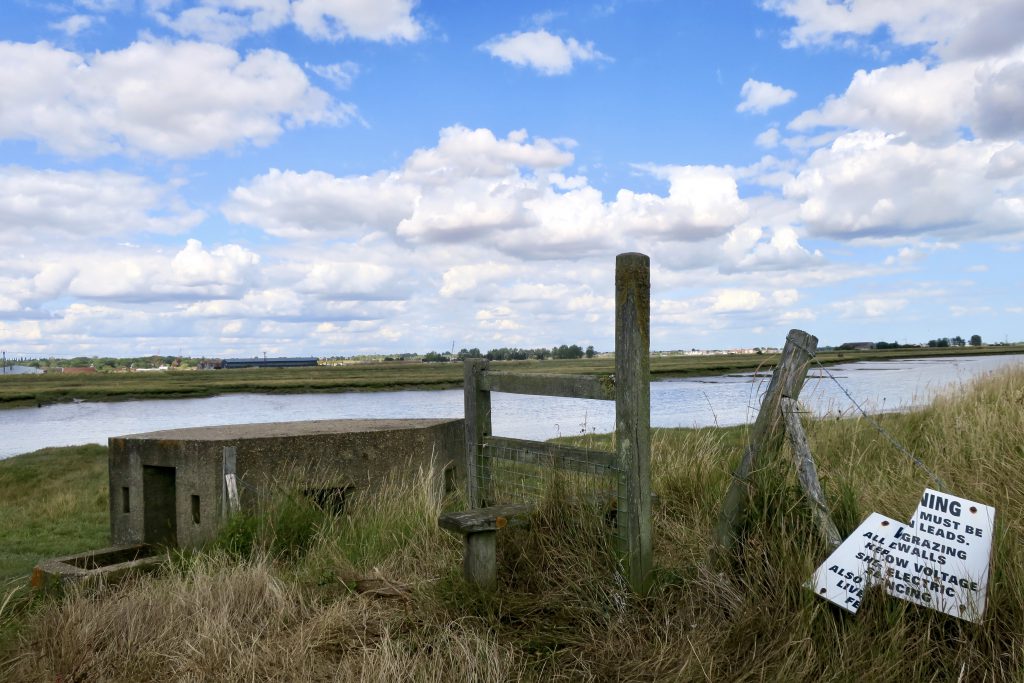 A pillbox to guard against invaders.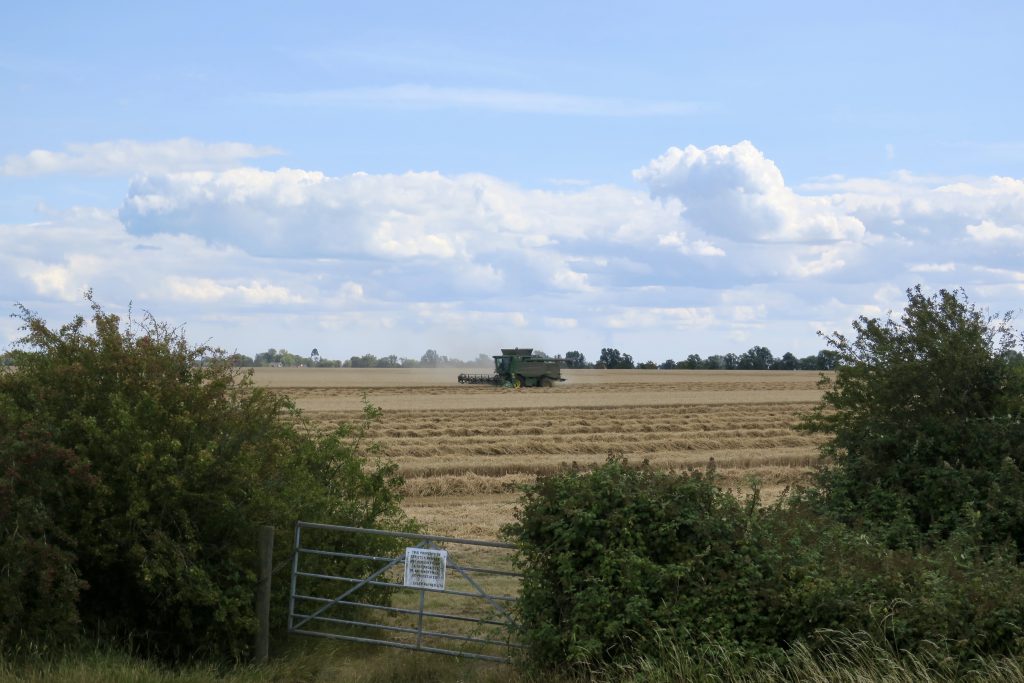 A combine harvester like a trawler on a cereal sea.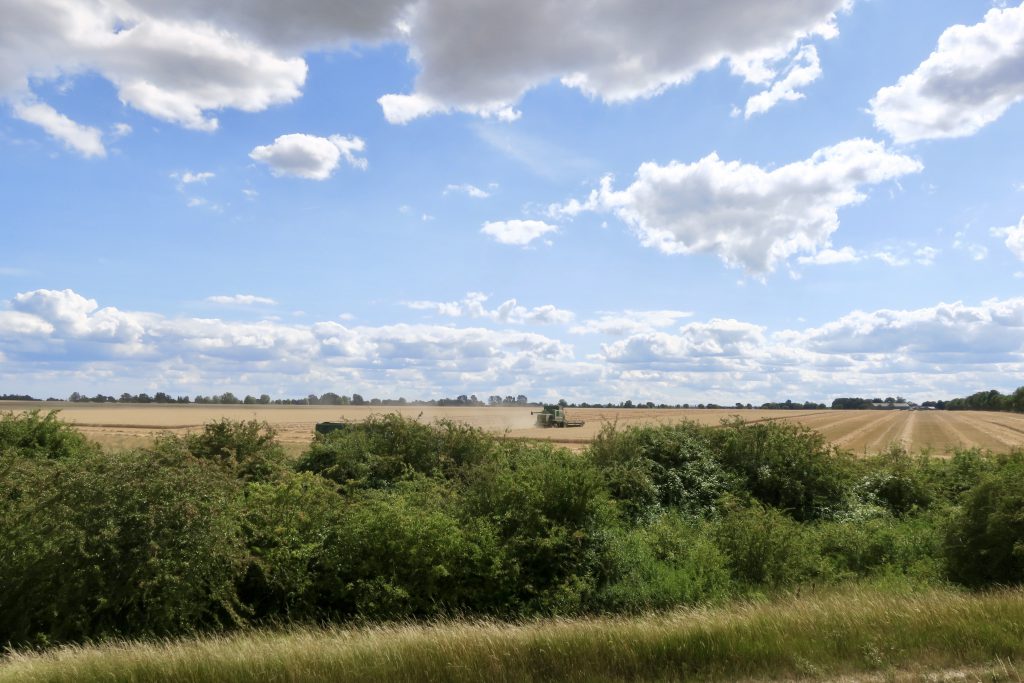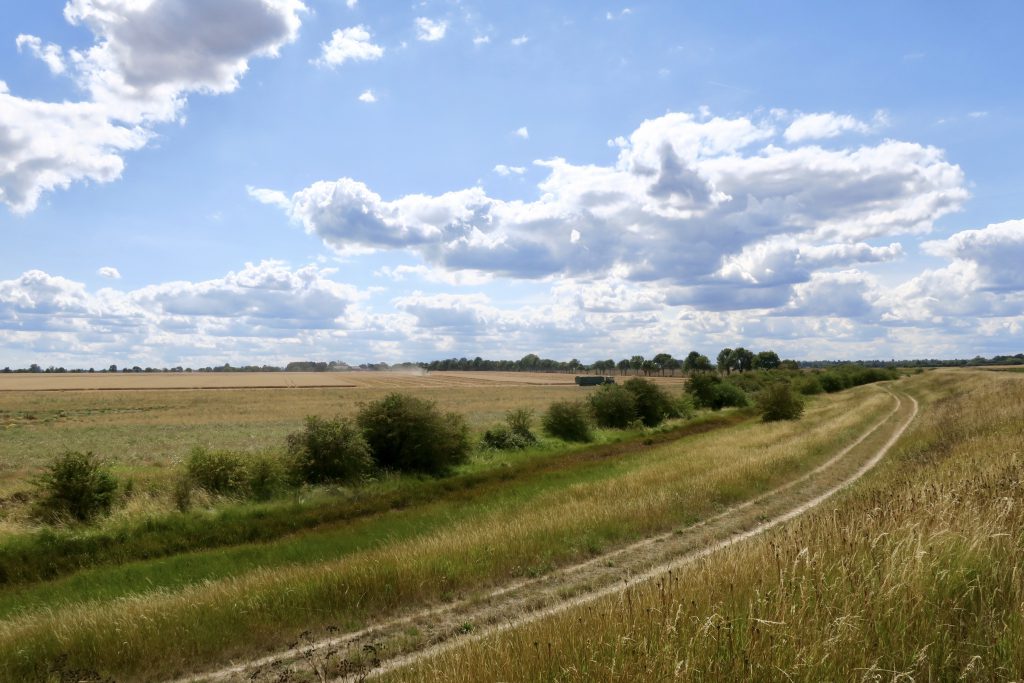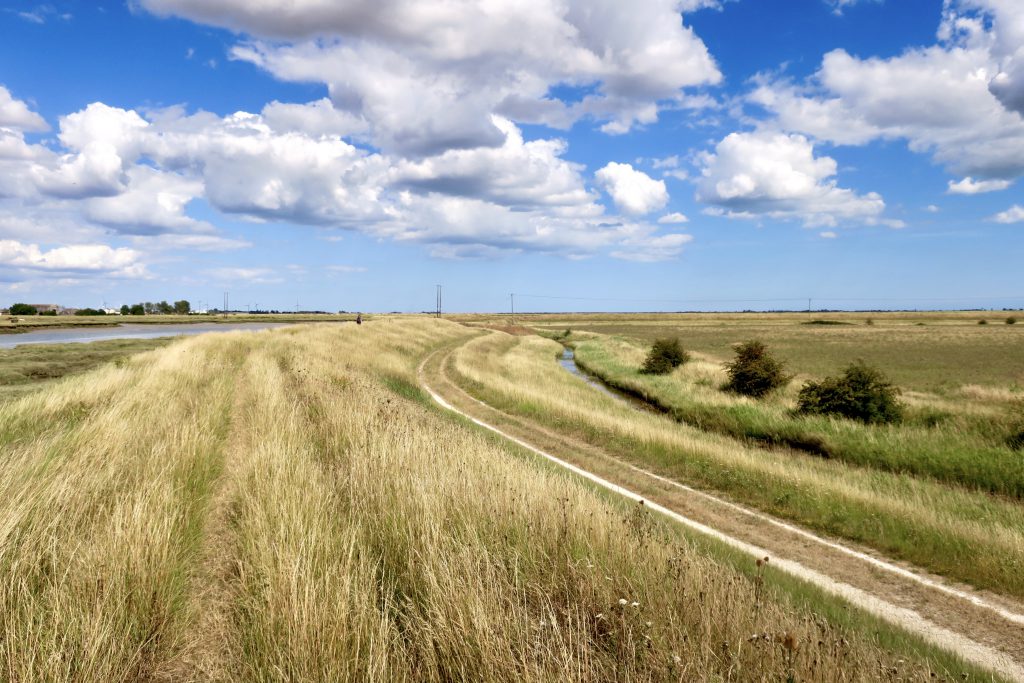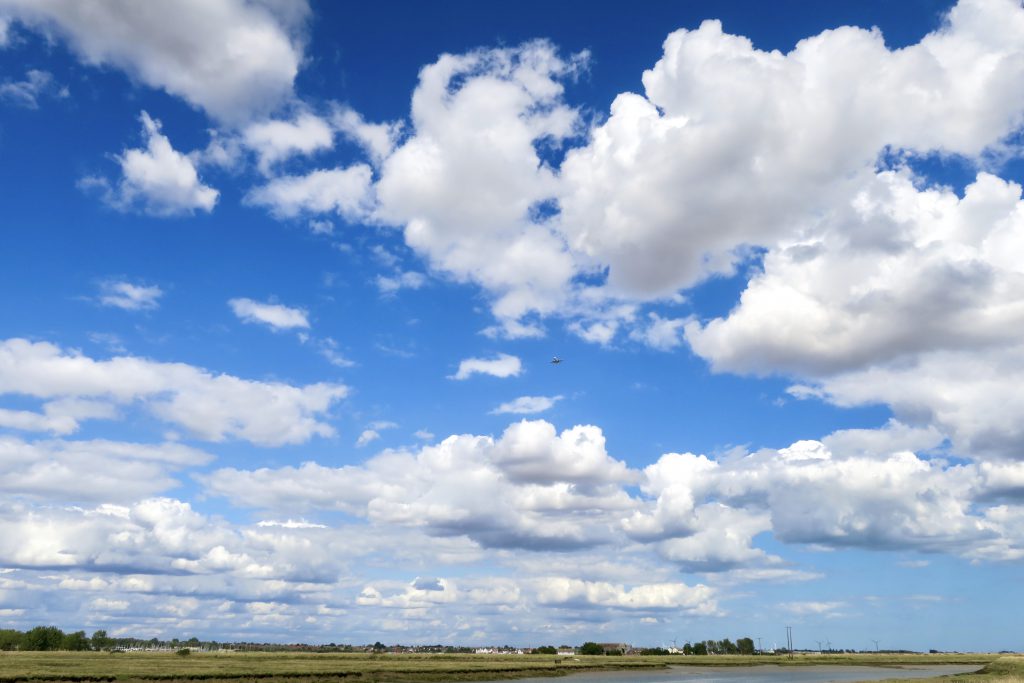 A rare glimpse of an aeroplane.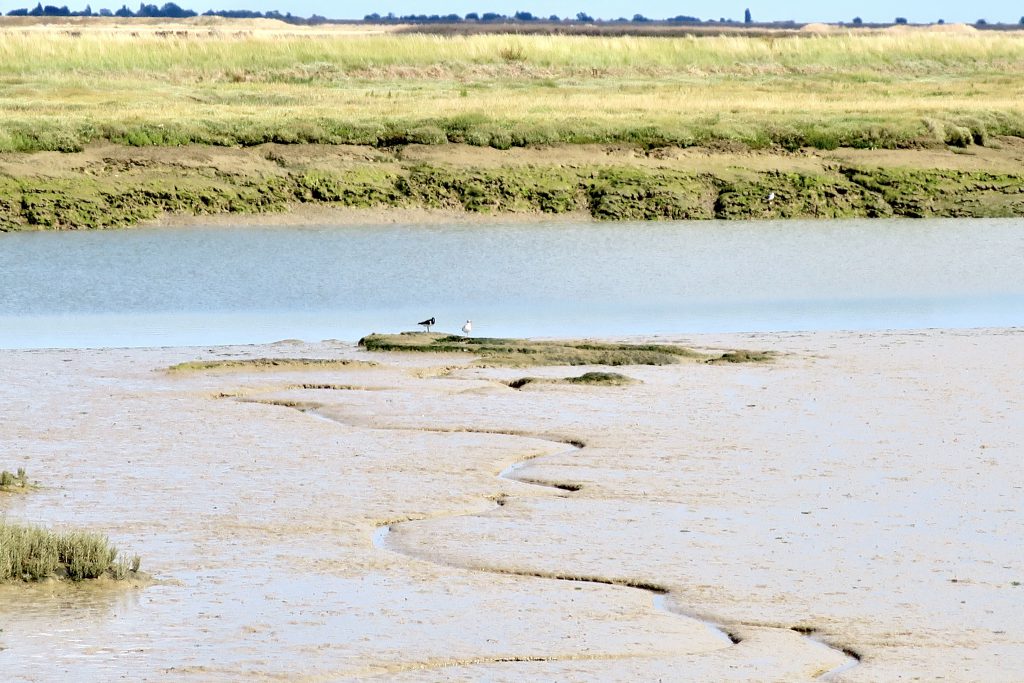 Oystercatcher and seagull.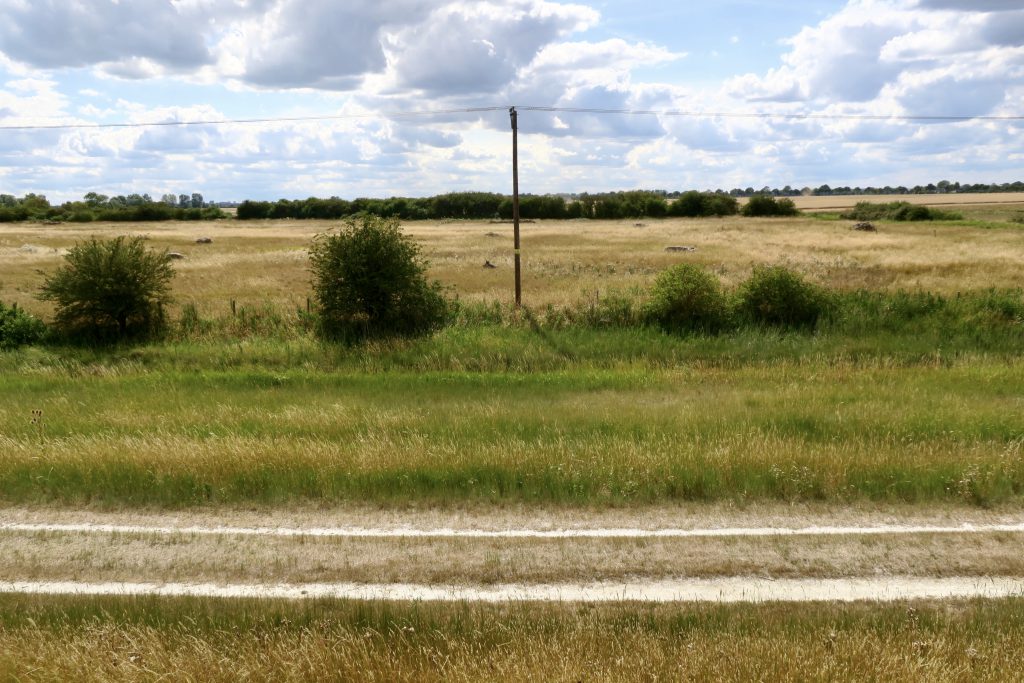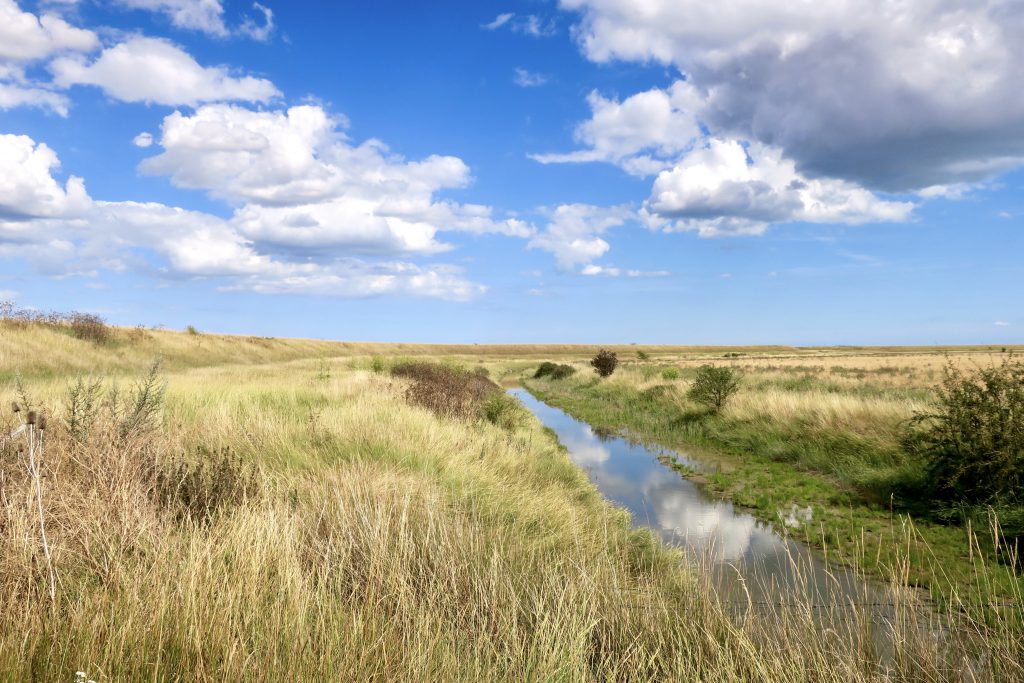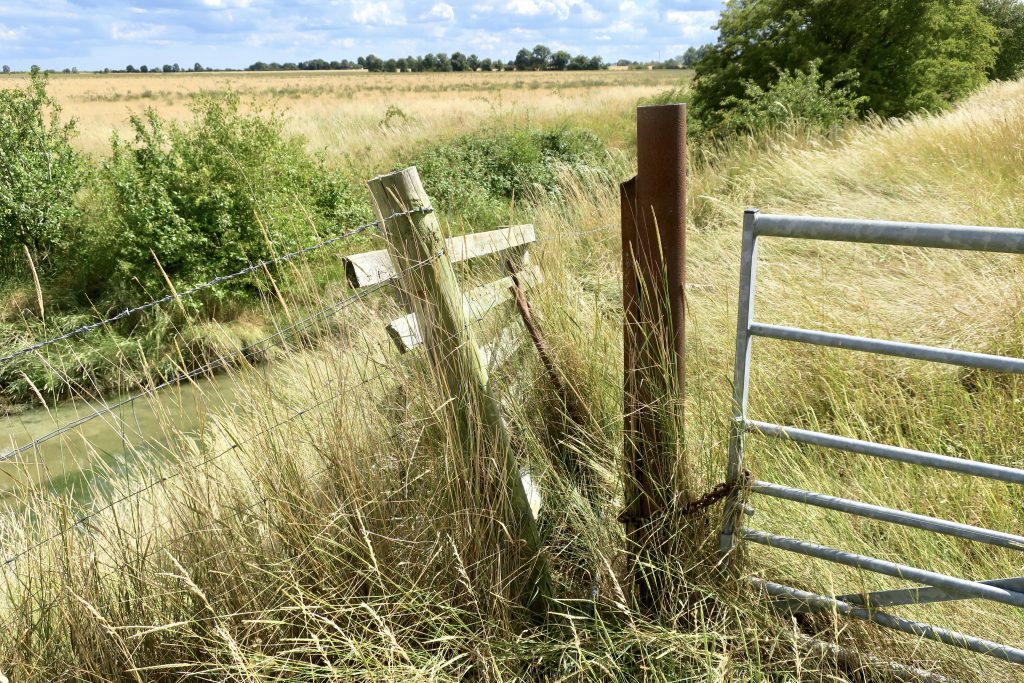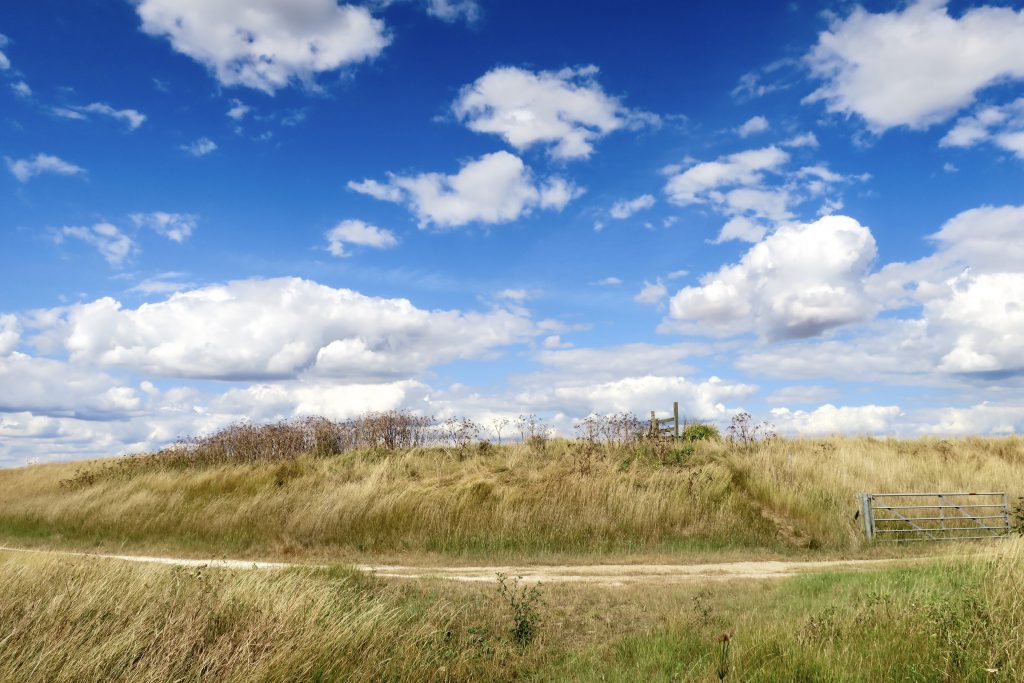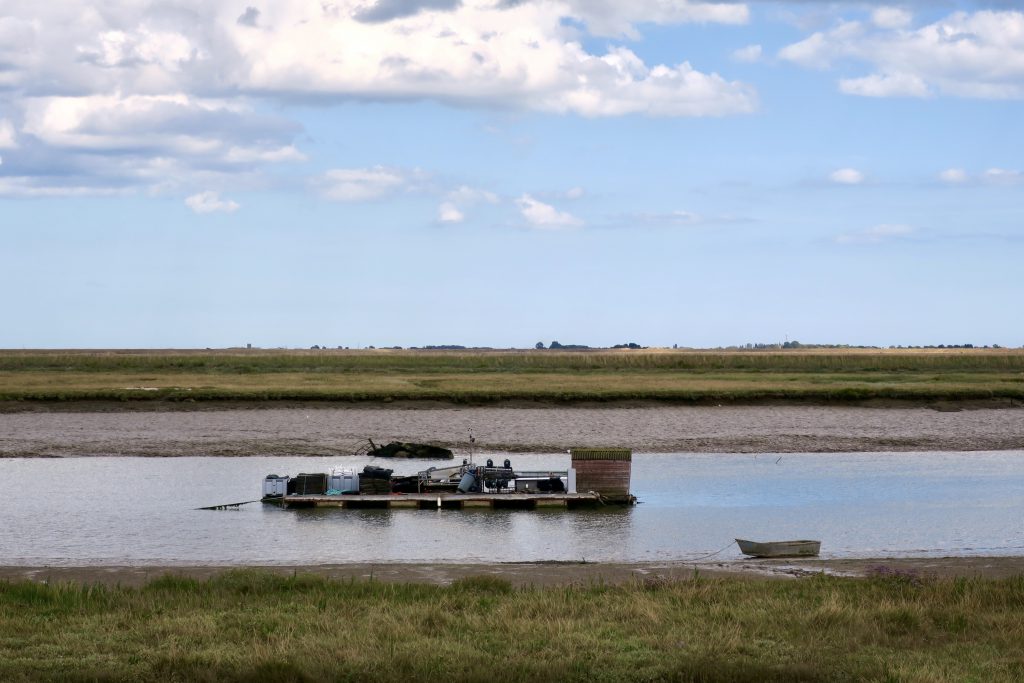 At Paglesham Pool a fishing raft floating mid-stream.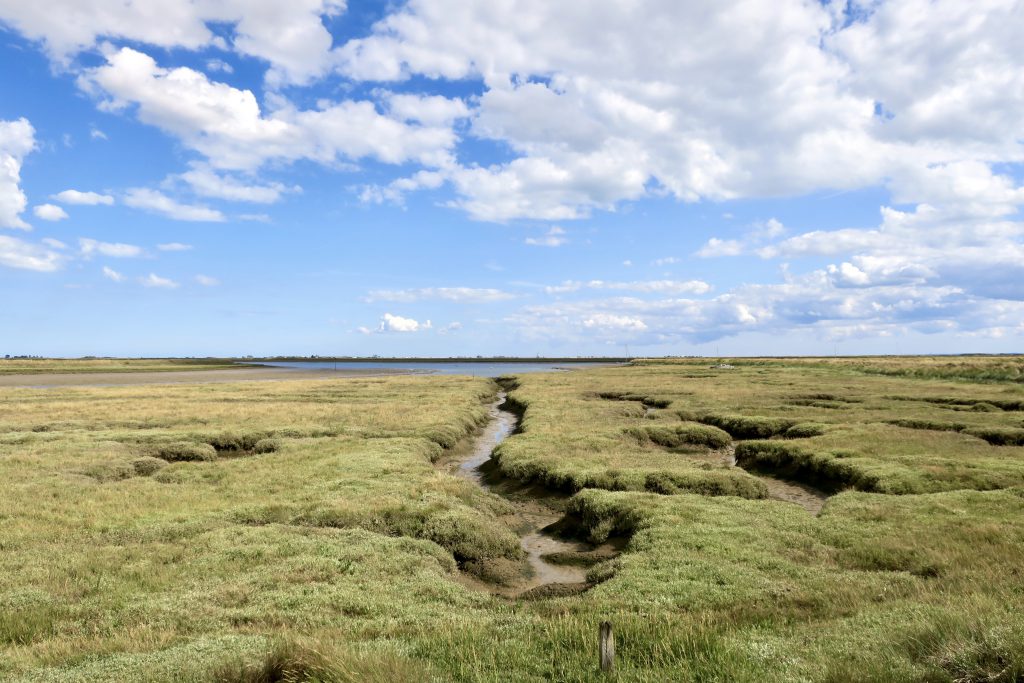 Saltmarsh and sky.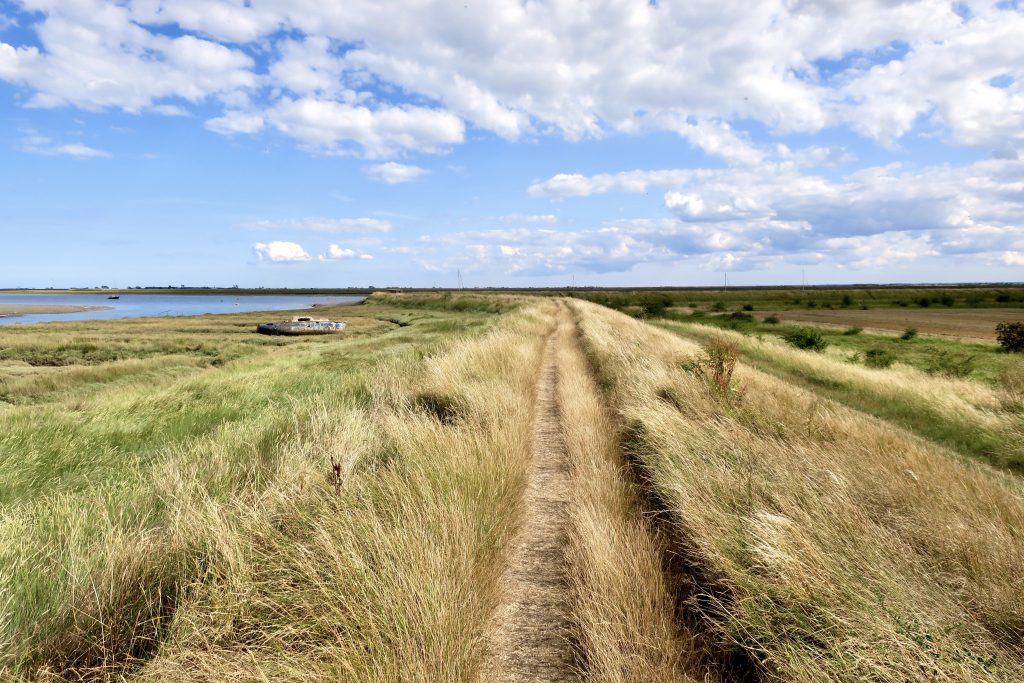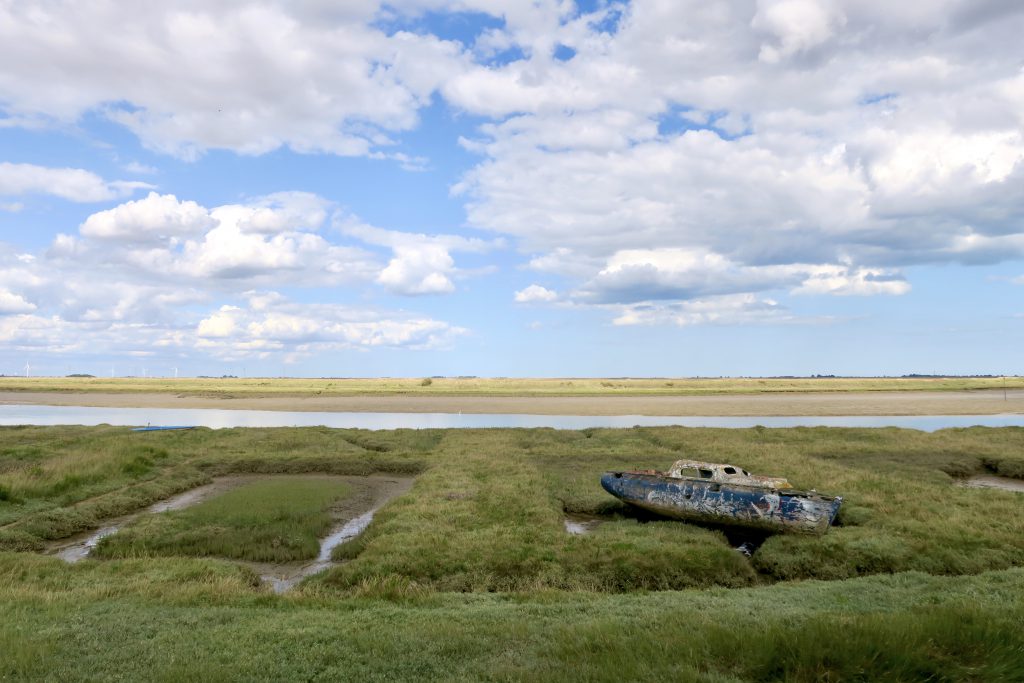 A washed-up forgotten dream.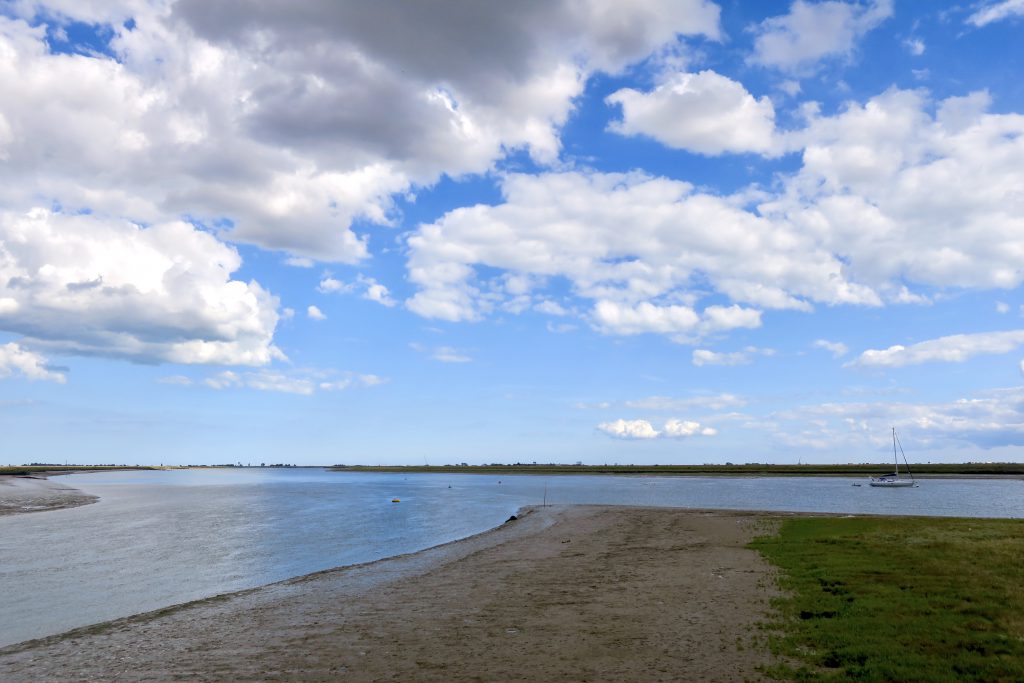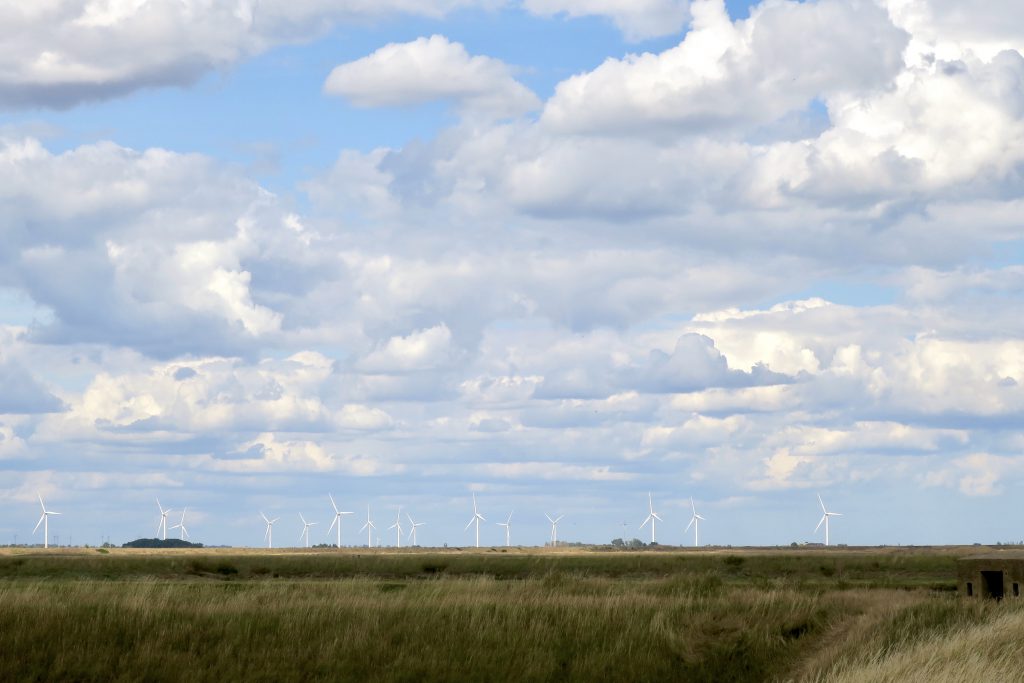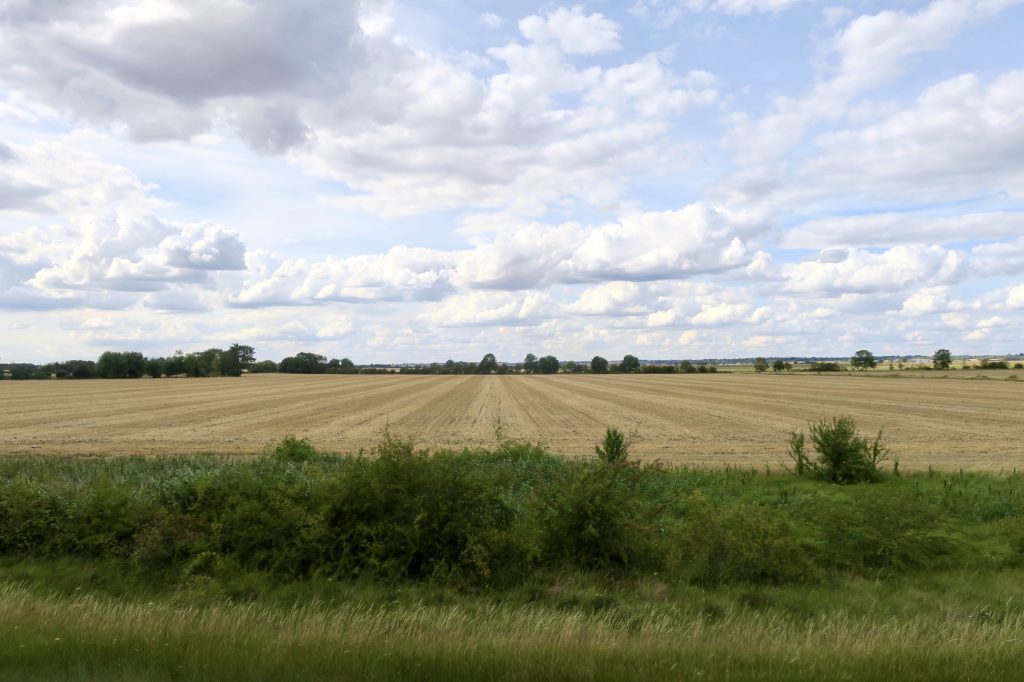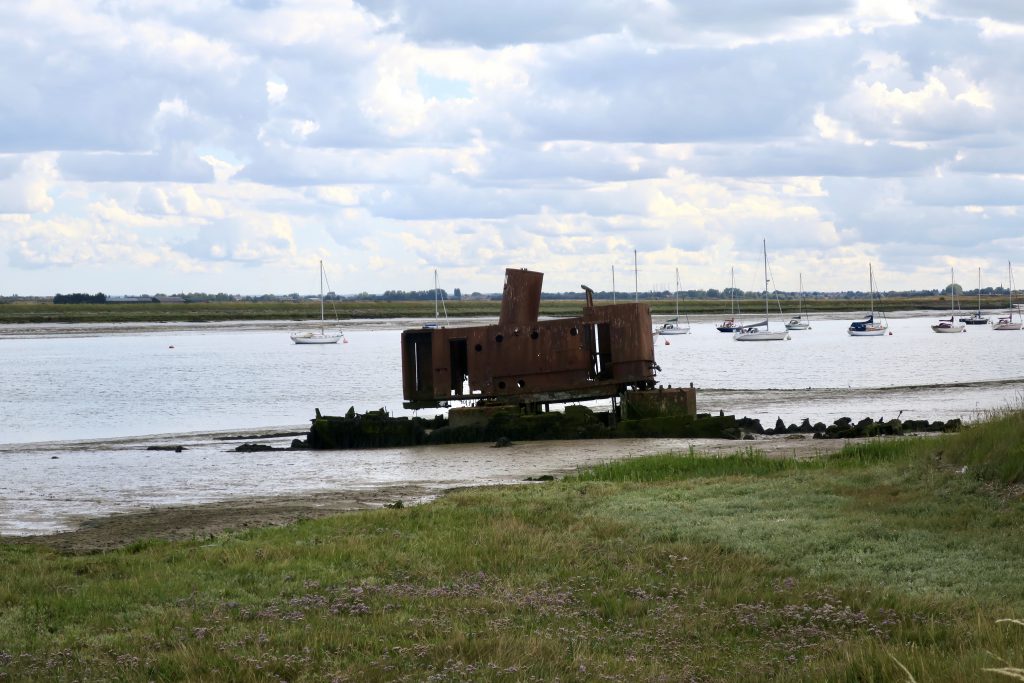 Remnants of other forgotten and forlorn vessels along Paglesham Reach.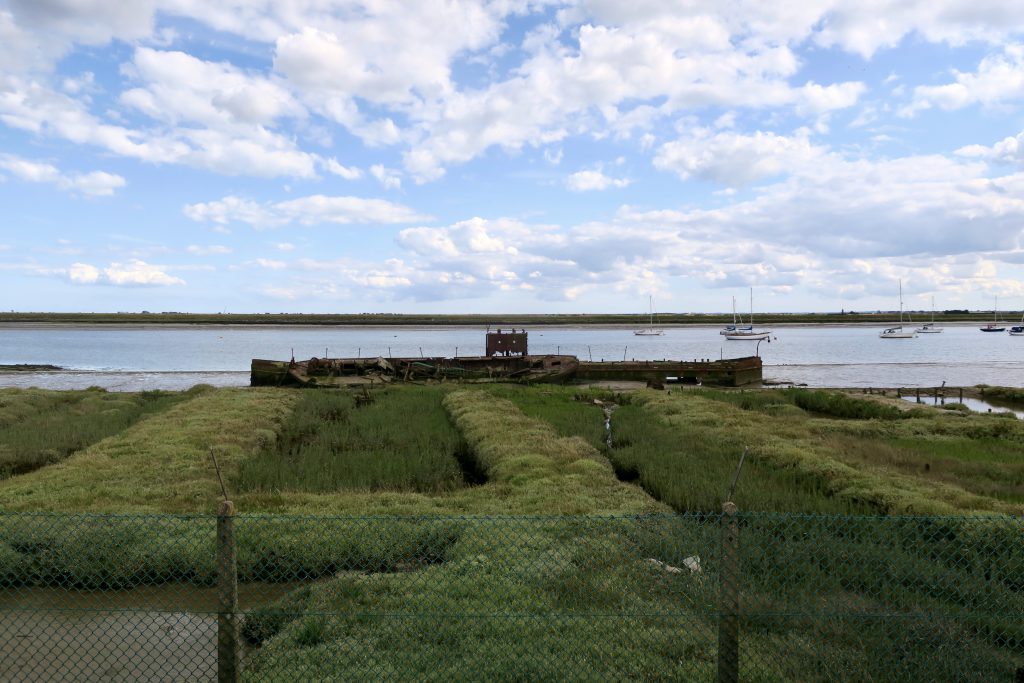 Between this photo and the next lie the remains of Charles Darwin's ship, HMS Beagle, buried in an unmarked muddy grave alongside the oyster beds.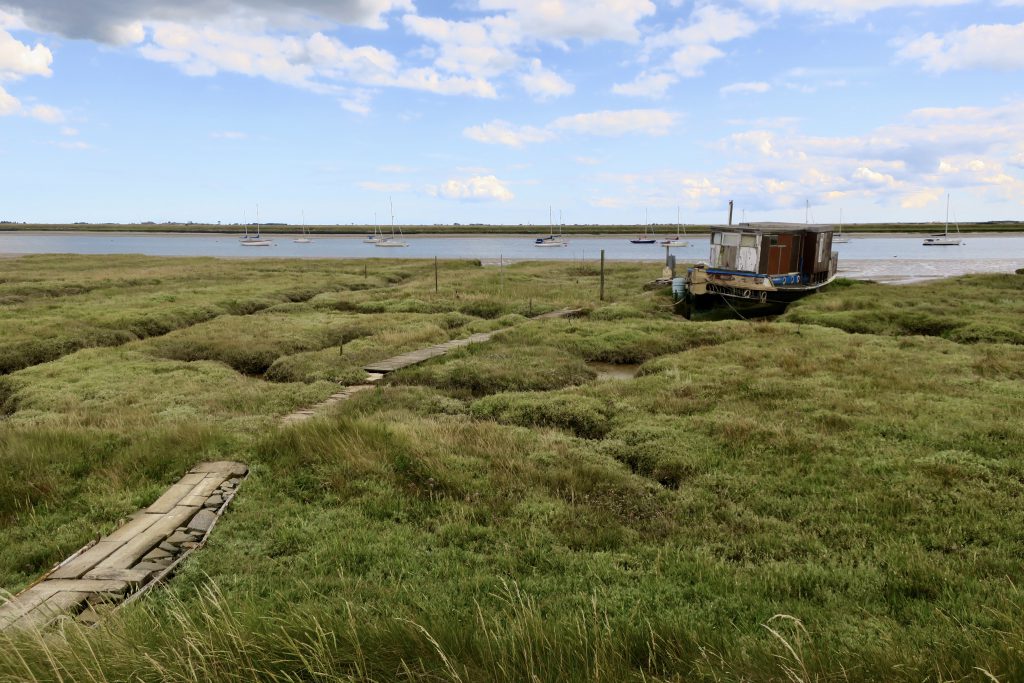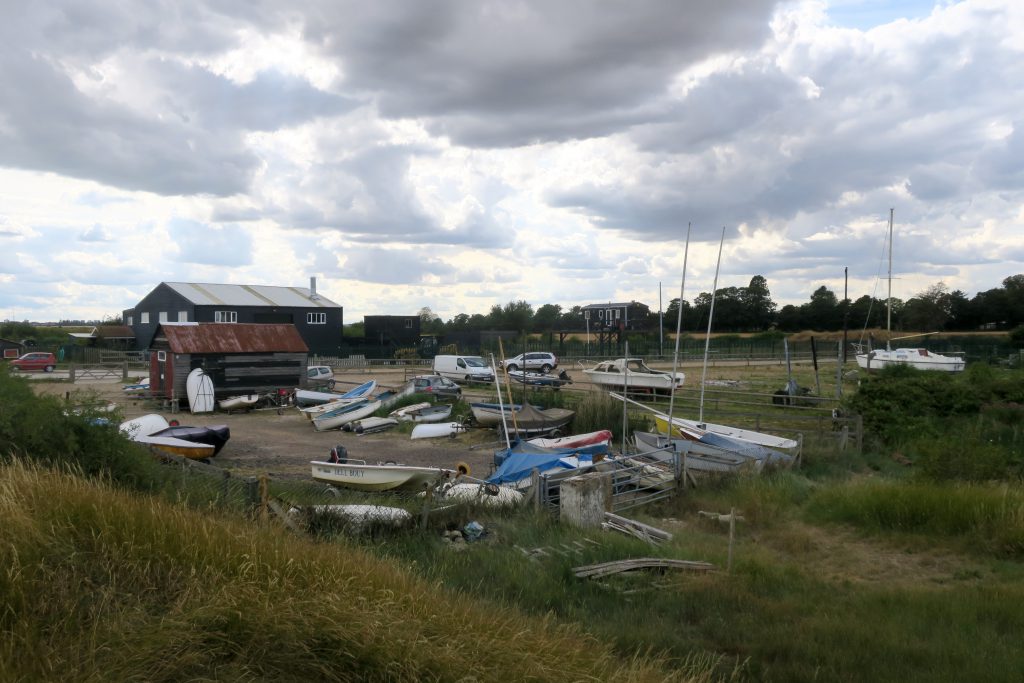 Paglesham boatyard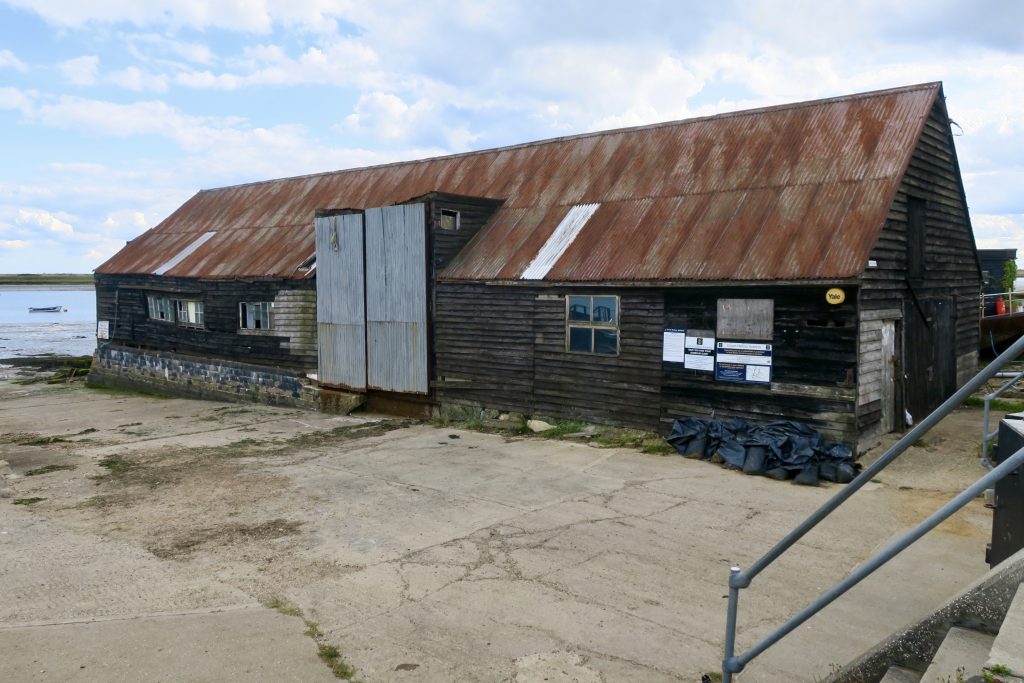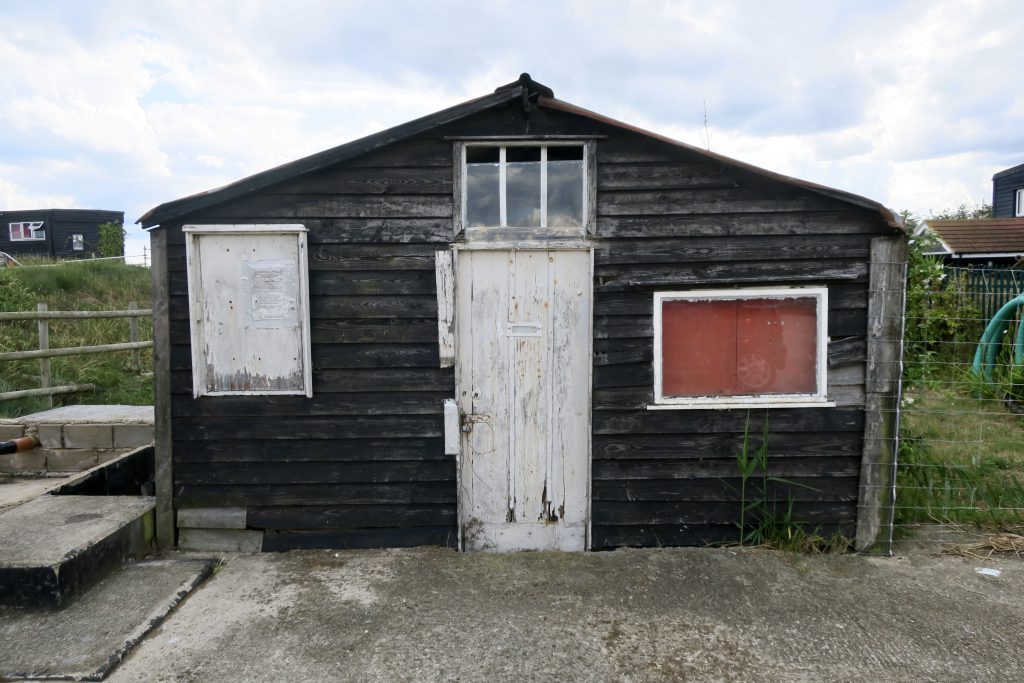 From here it's a stone's throw to Cobblers Row,
for a socially distanced pint of ale in the garden of the Plough & Sail,
and then we're all high and dry on Paglesham Pie,
Paglesham, Paglesham, Paglesham Pie.
※
※