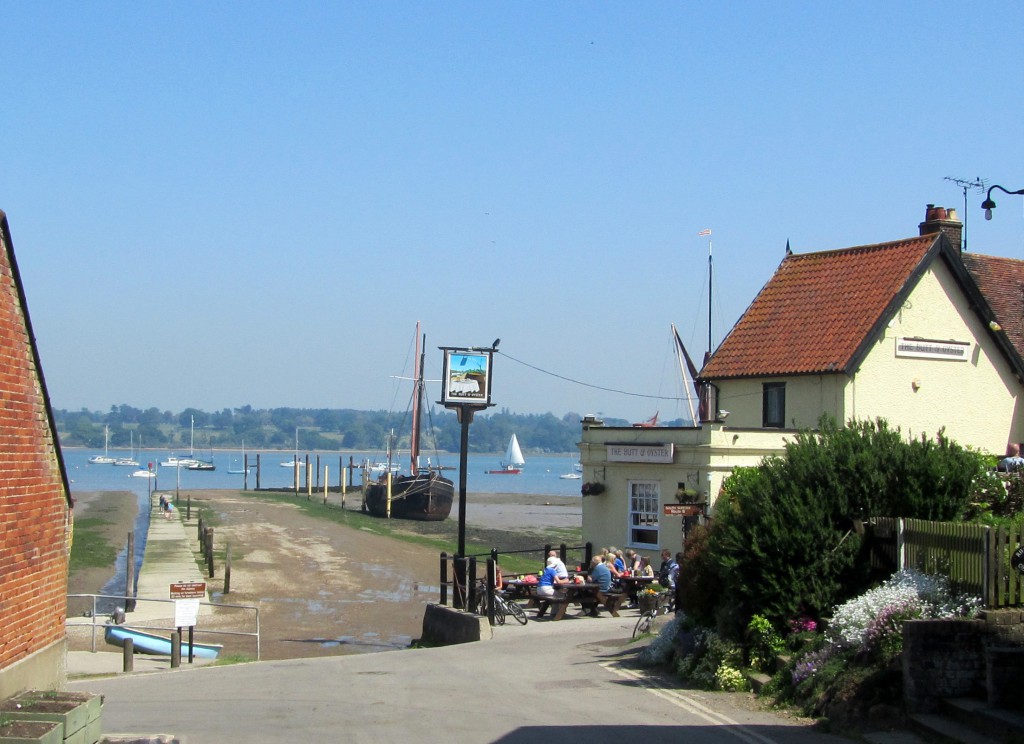 Pin Mill sits beside the River Orwell, south east of Ipswich, a pretty refuge of yachts and dinghys, where X marks the spot at the crossroads of a figure-of-eight walk.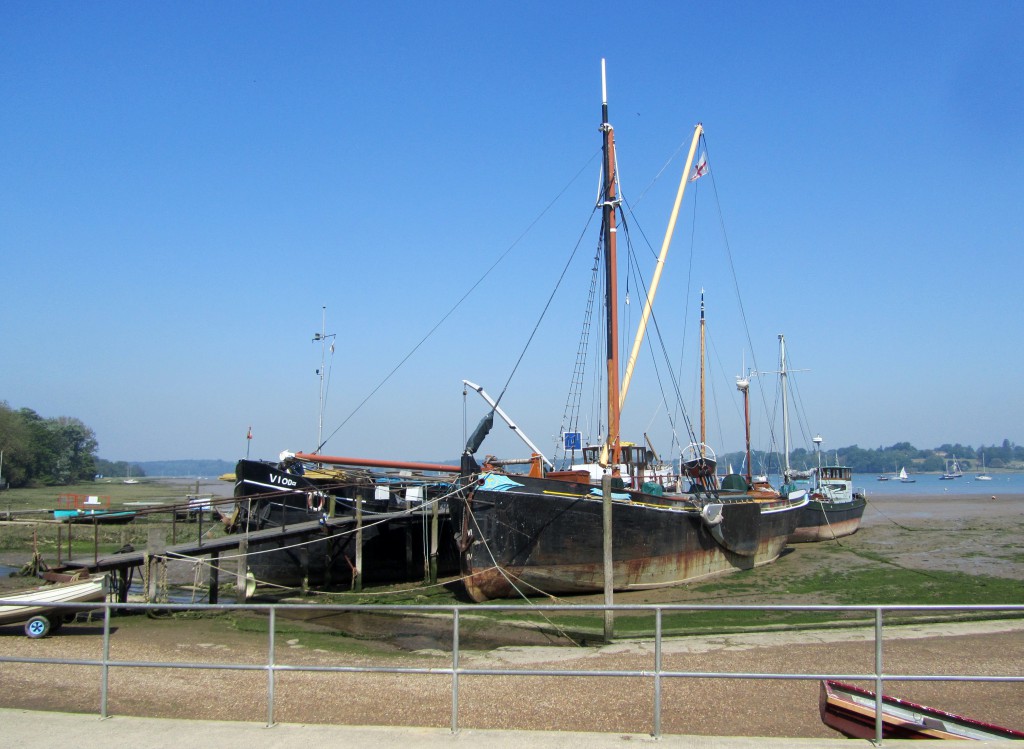 When we arrived, down the narrow tree-tunnel lane and burst into the sudden surprising light of the shore, the tide was out and the sailing barges sat high on the hard.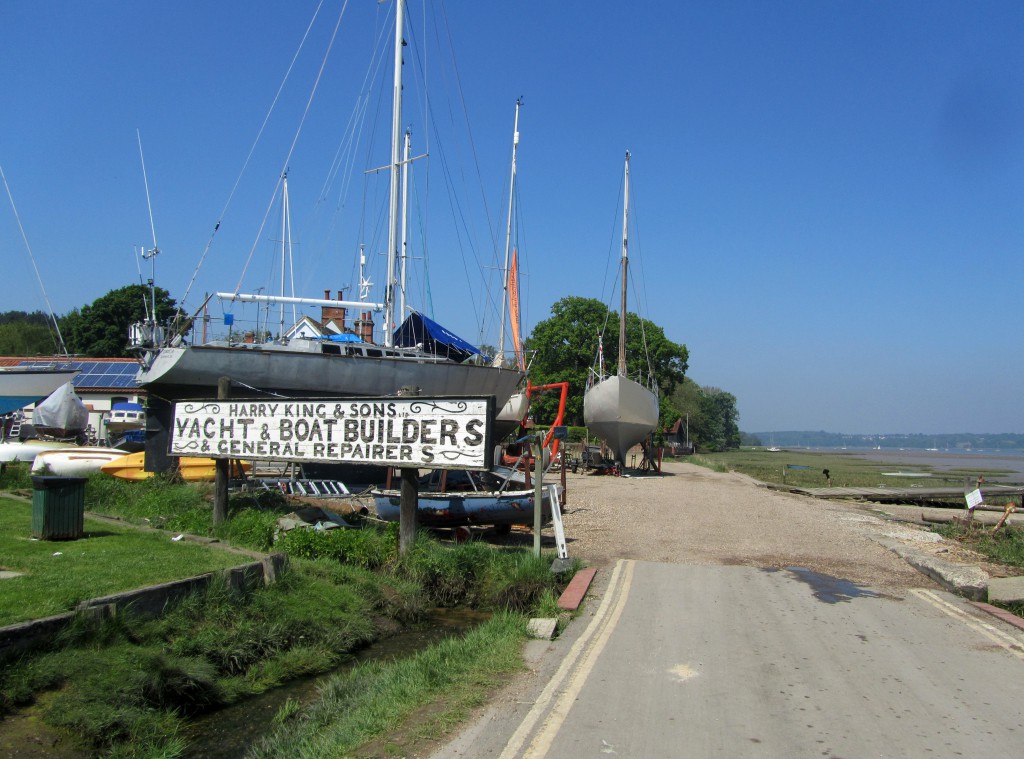 We turned left and set out westward, upriver, beyond Harry King's (a reminder of the King Harry Ferry over the River Fal at Feock when we walked the Carrick Roads).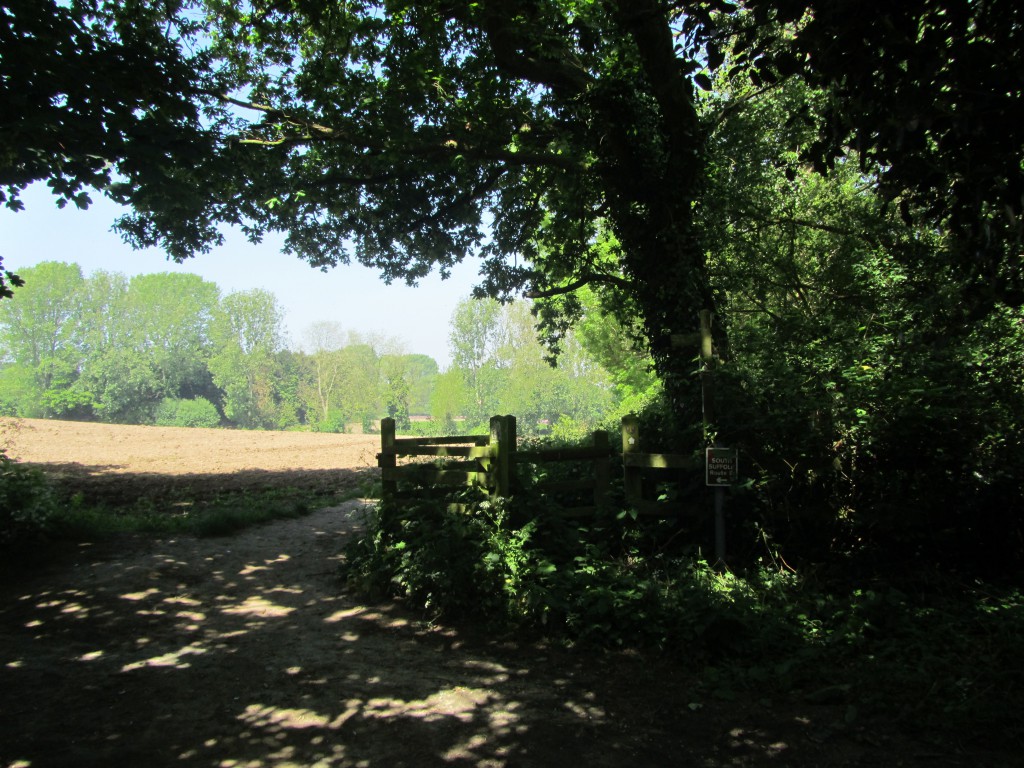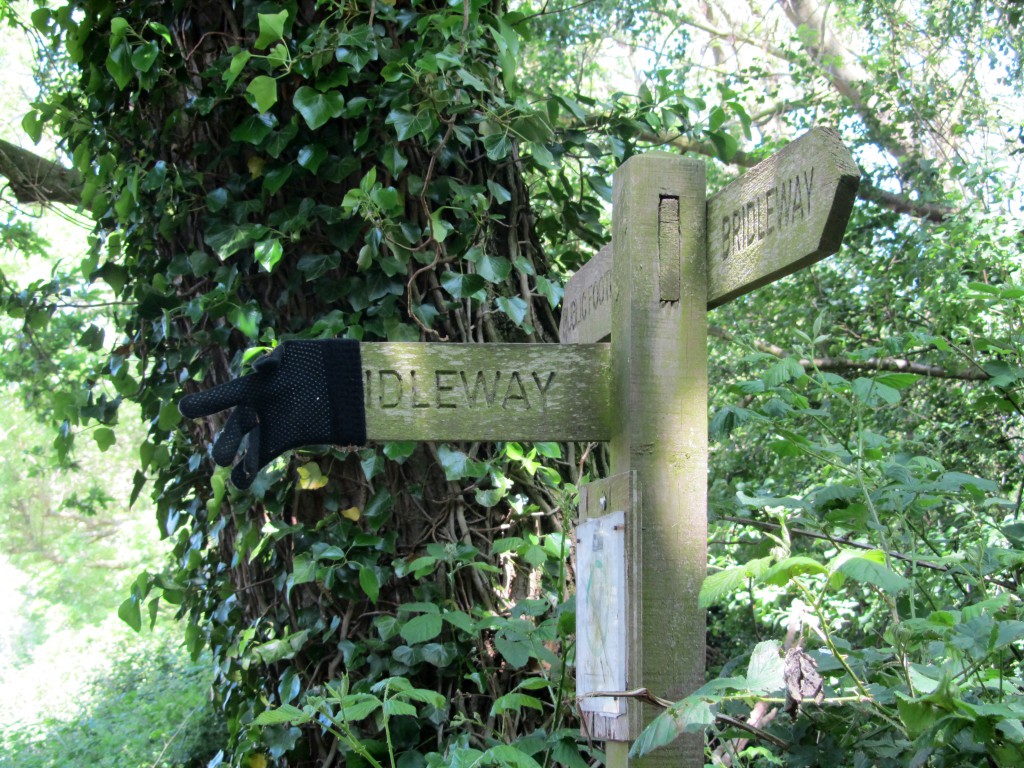 We walked by Pin Mill Sailing Club, alongside the boatyard, and emerged into open country beside a gloved finger-post pointing us towards the Idleway.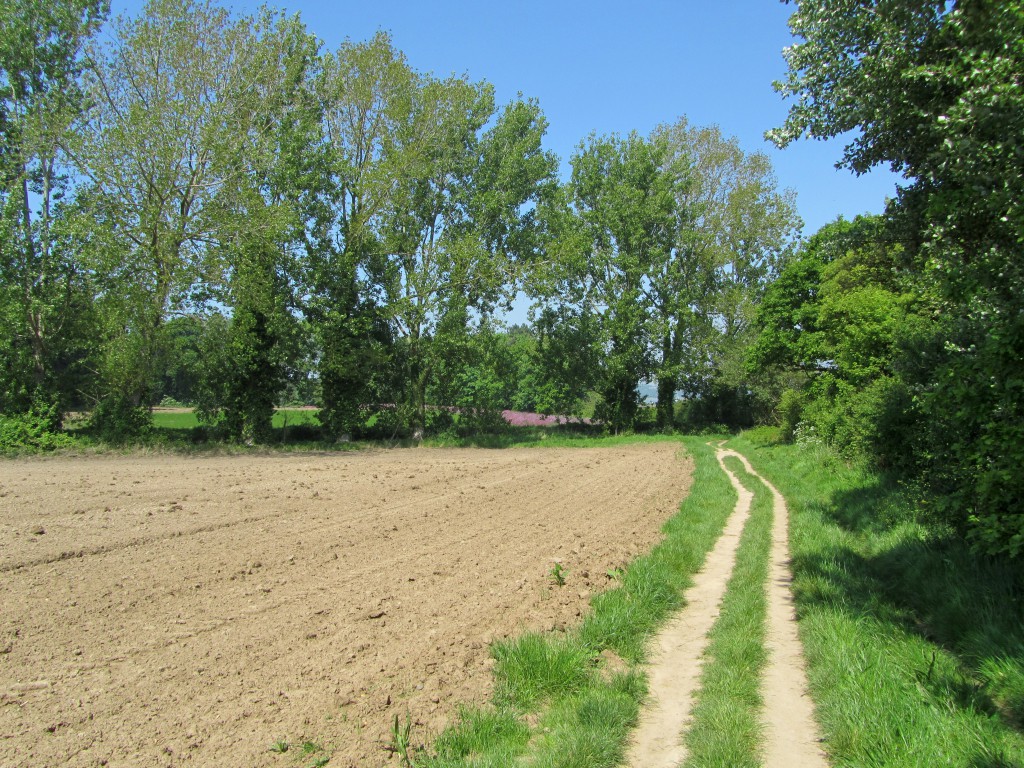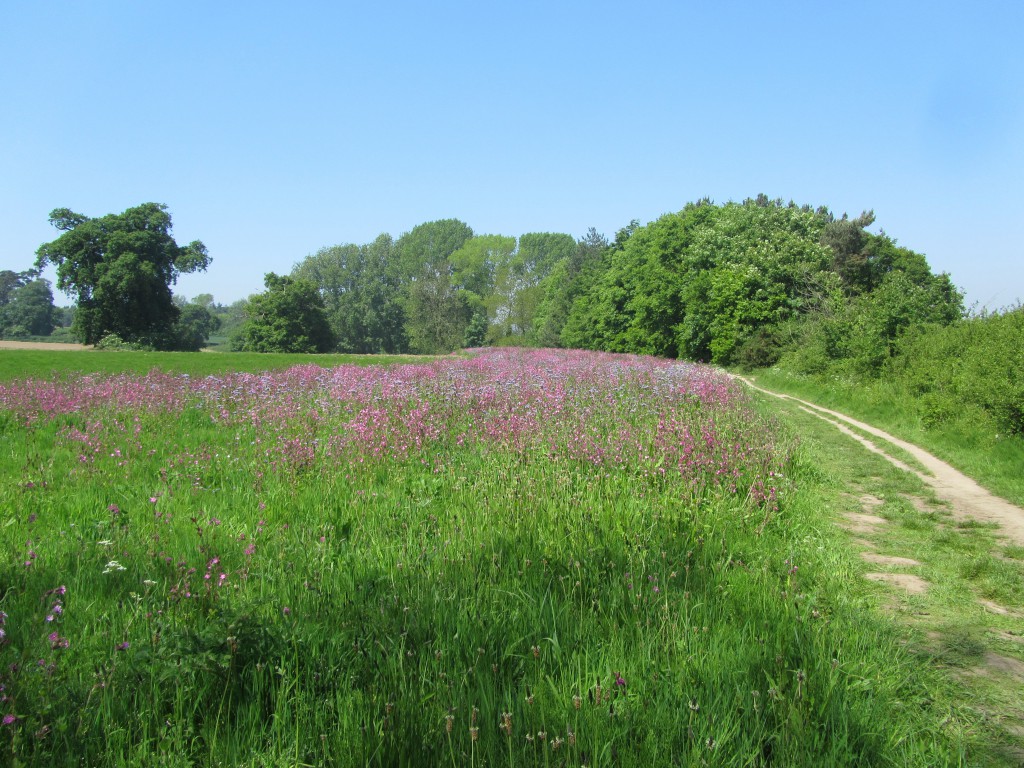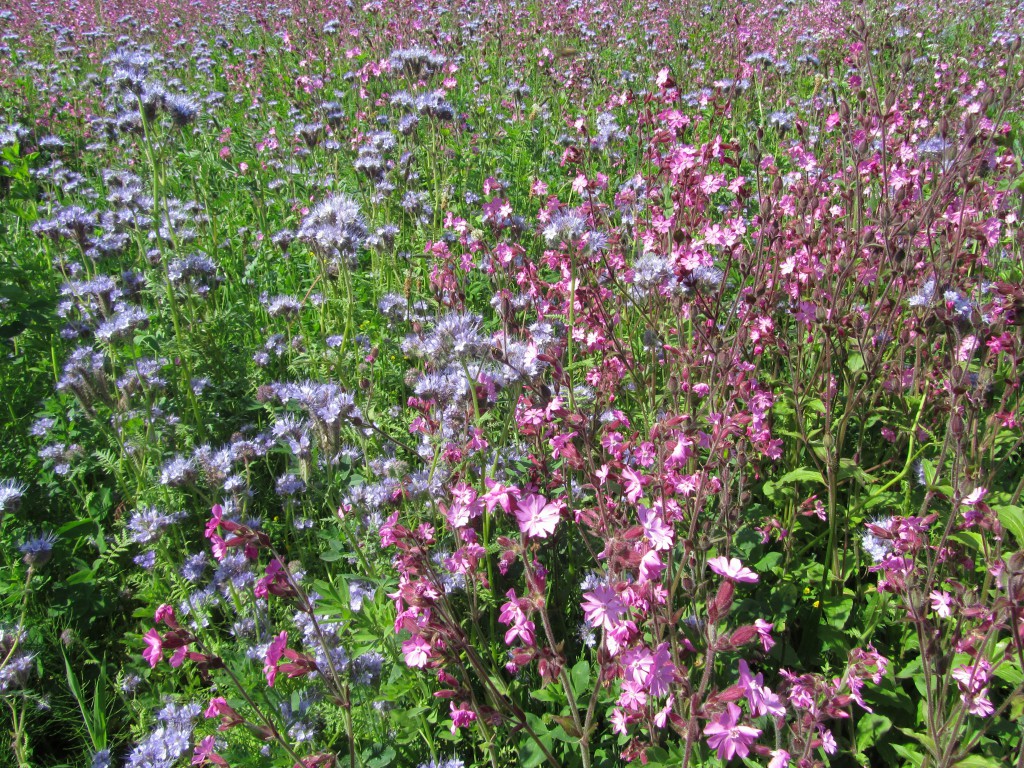 A great field of wildflowers, red campion and blue whatnot, I can't put my finger on it, a cornflower scabious whatyamacallit.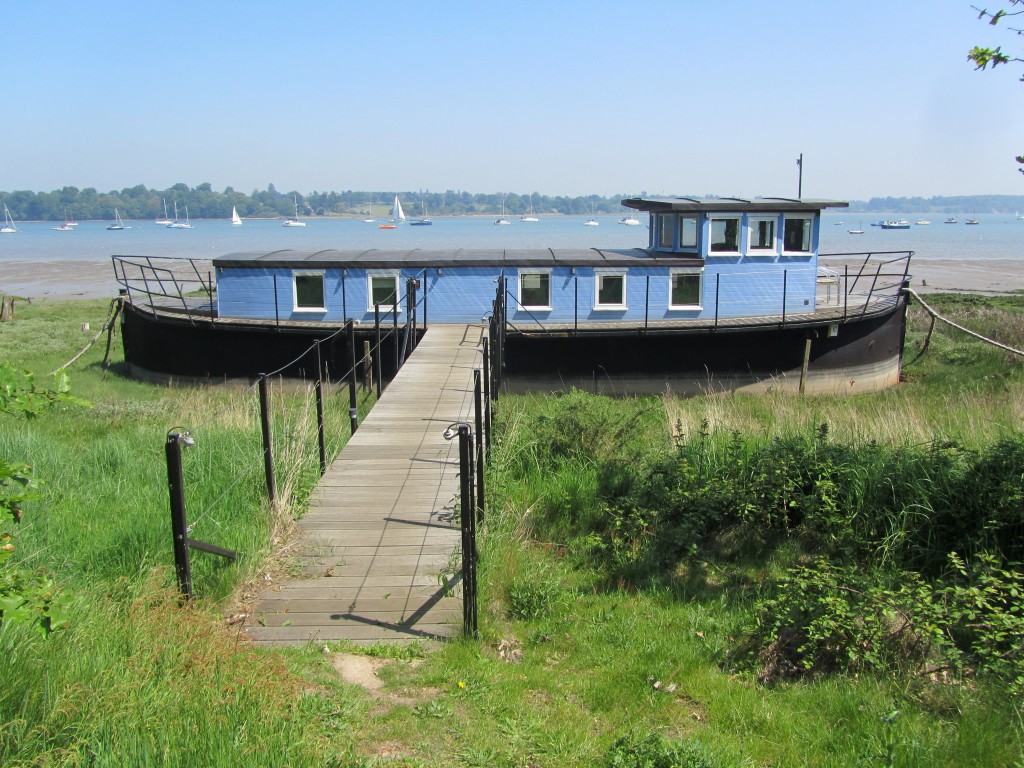 And right alongside, moored on the shore, there's the perfect holiday location – The Yare Houseboat.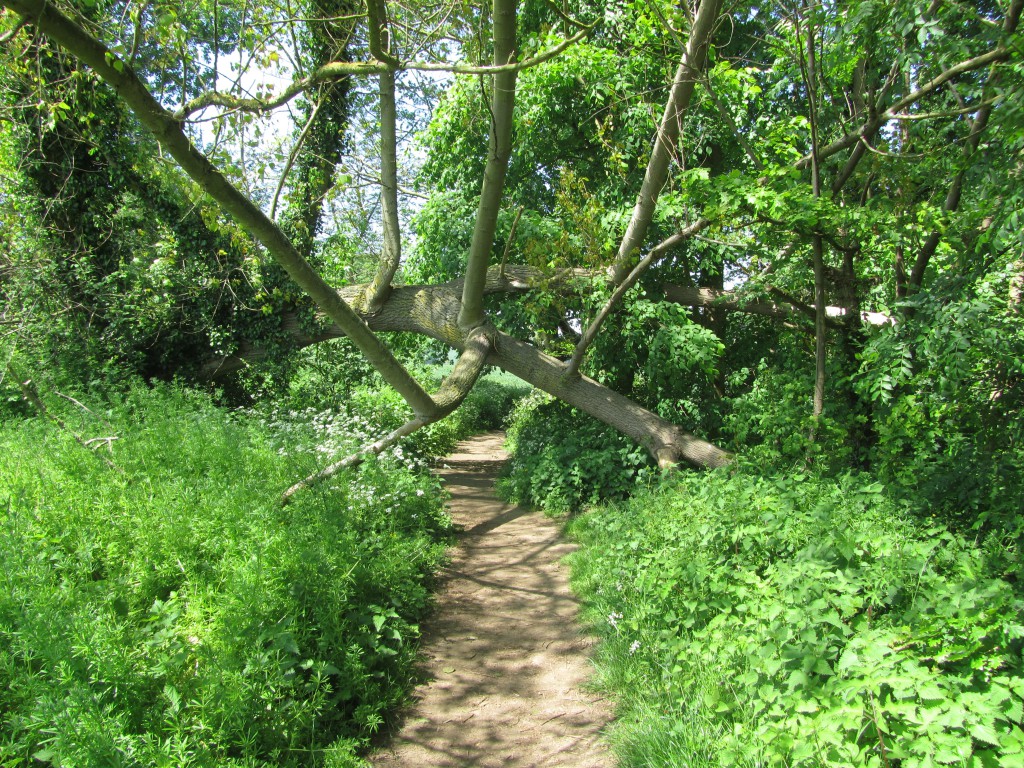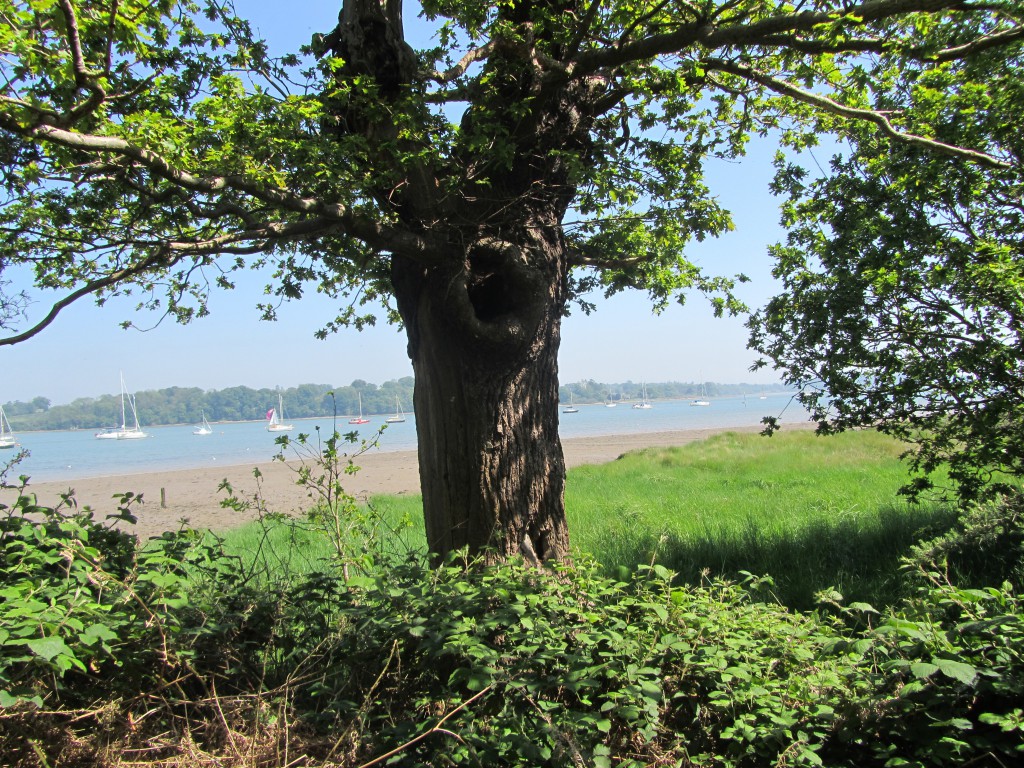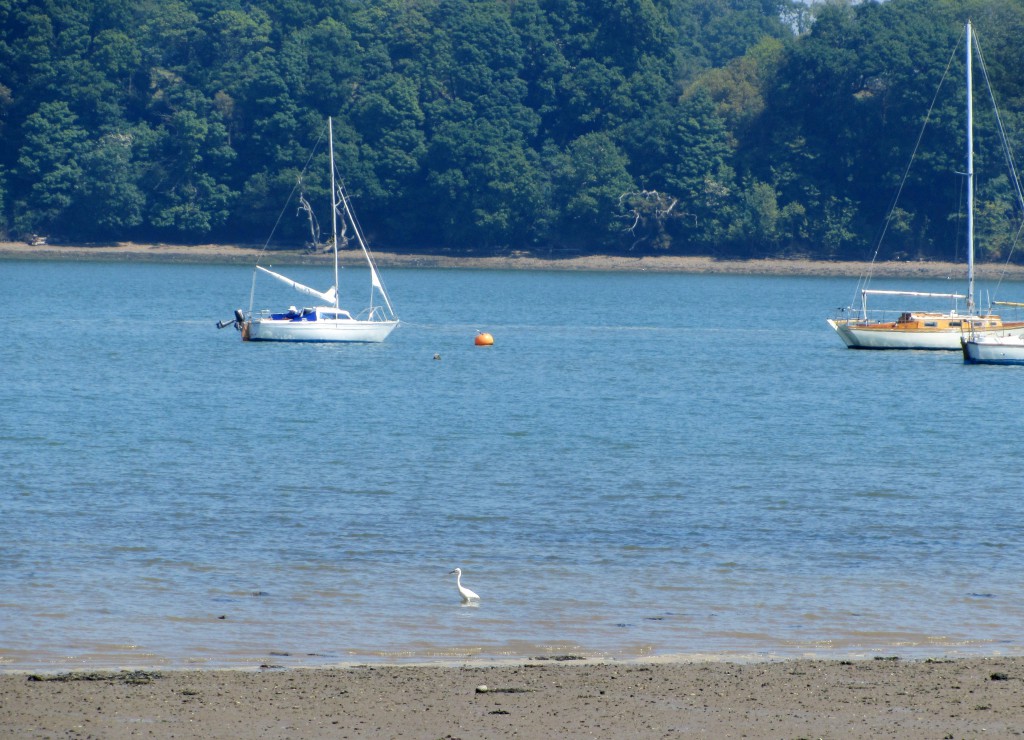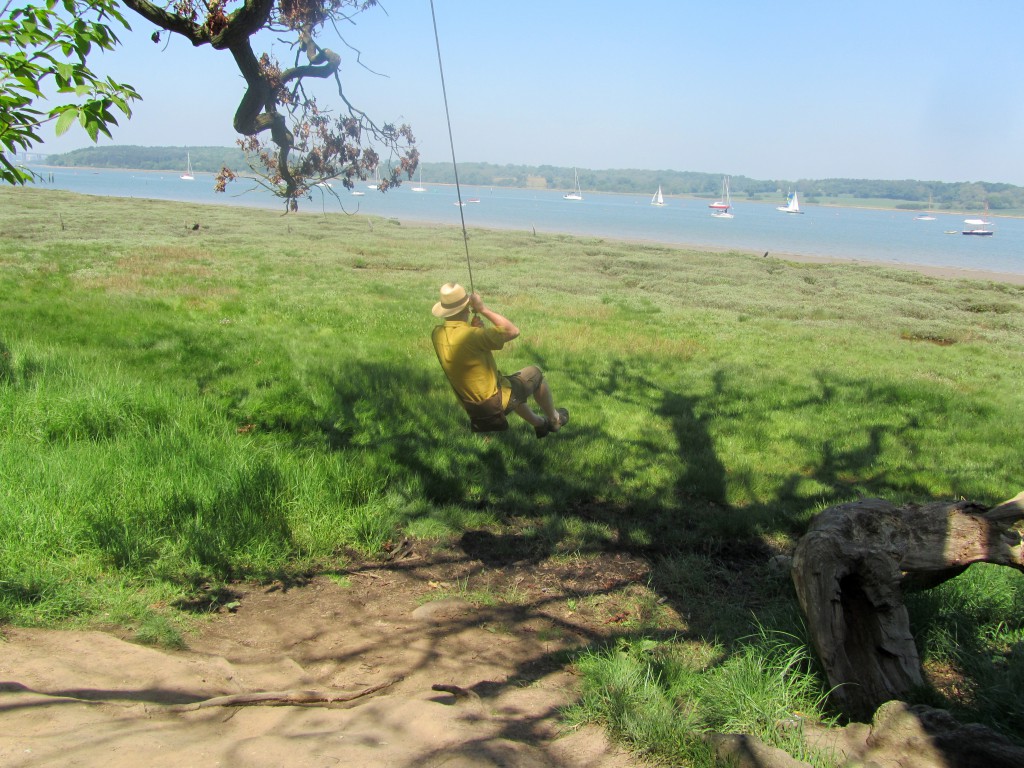 We passed fallen trees buzzing with hornets, egrets wading in the Orwell shallows and an irresistible rope swing out over the saltings. Luckily the rope didn't break and the branch didn't snap.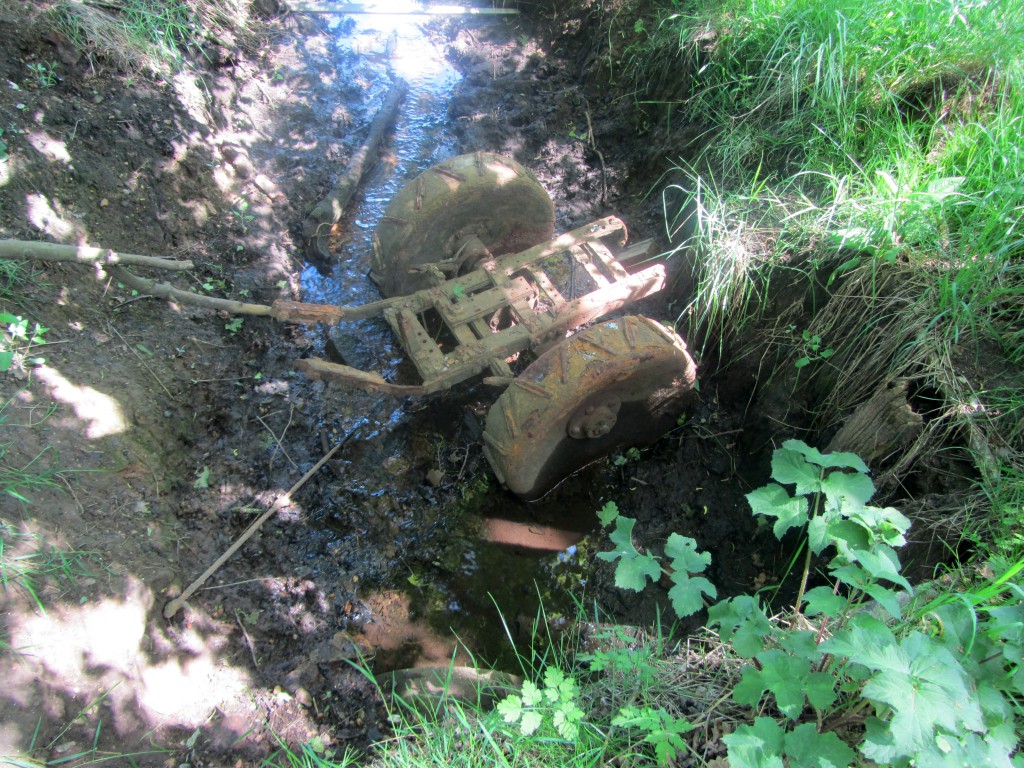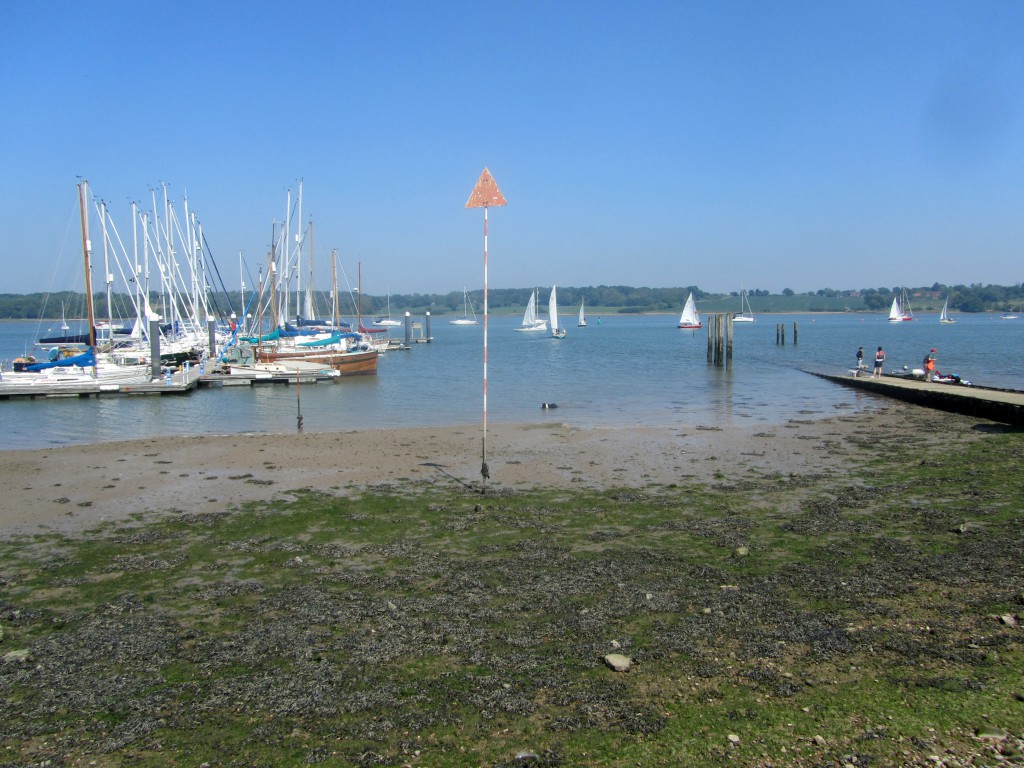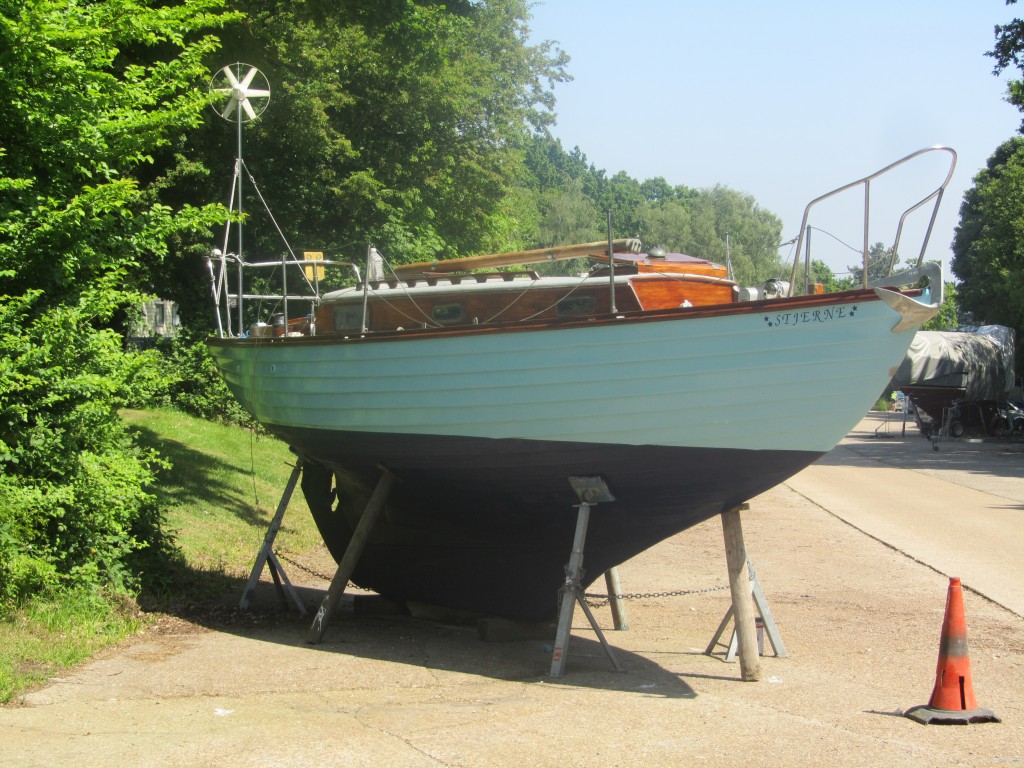 We came up by Woolverstone Marina and spent longer than we should've, wandering around the carpark/boatpark, looking for the hidden path into the woods.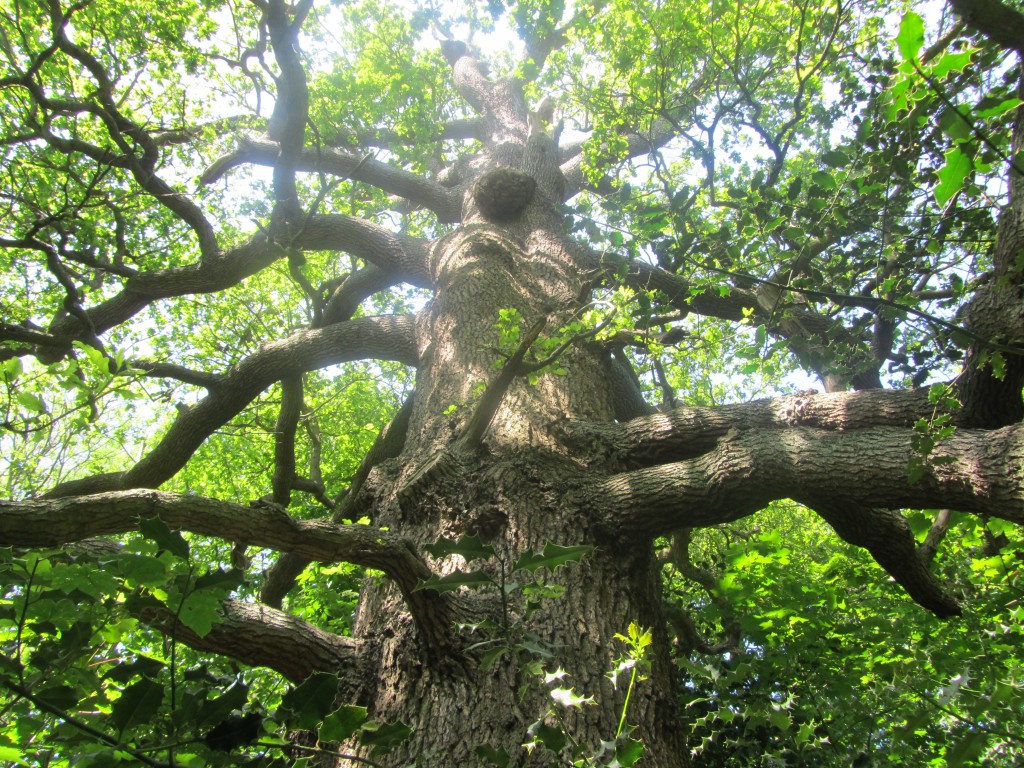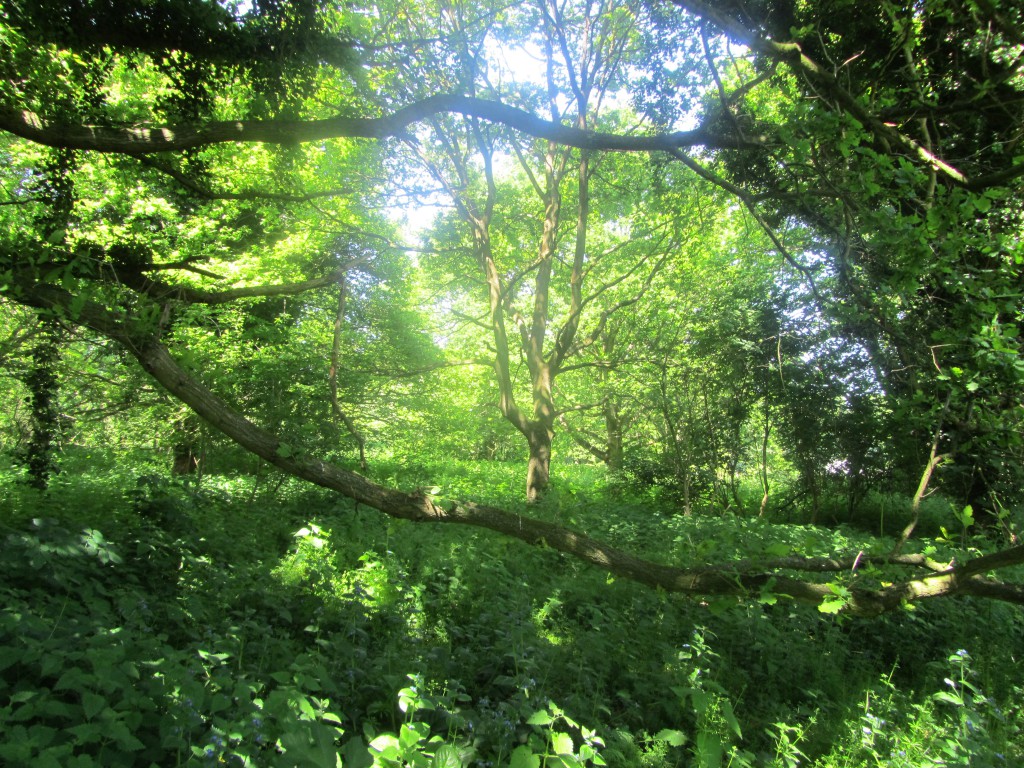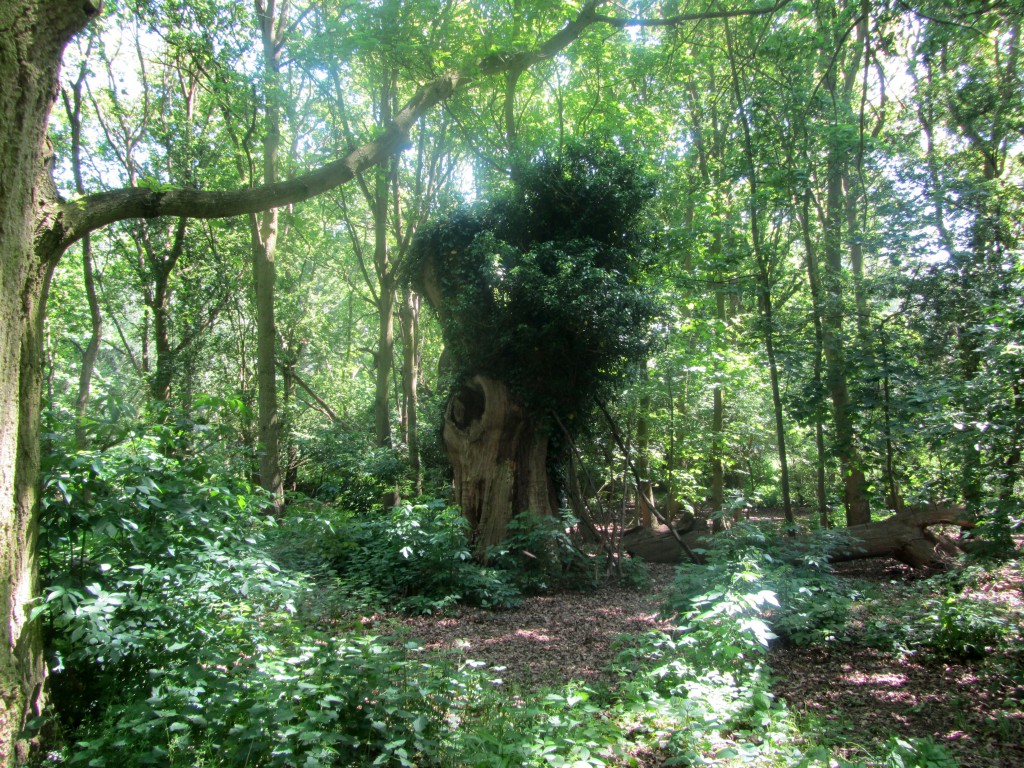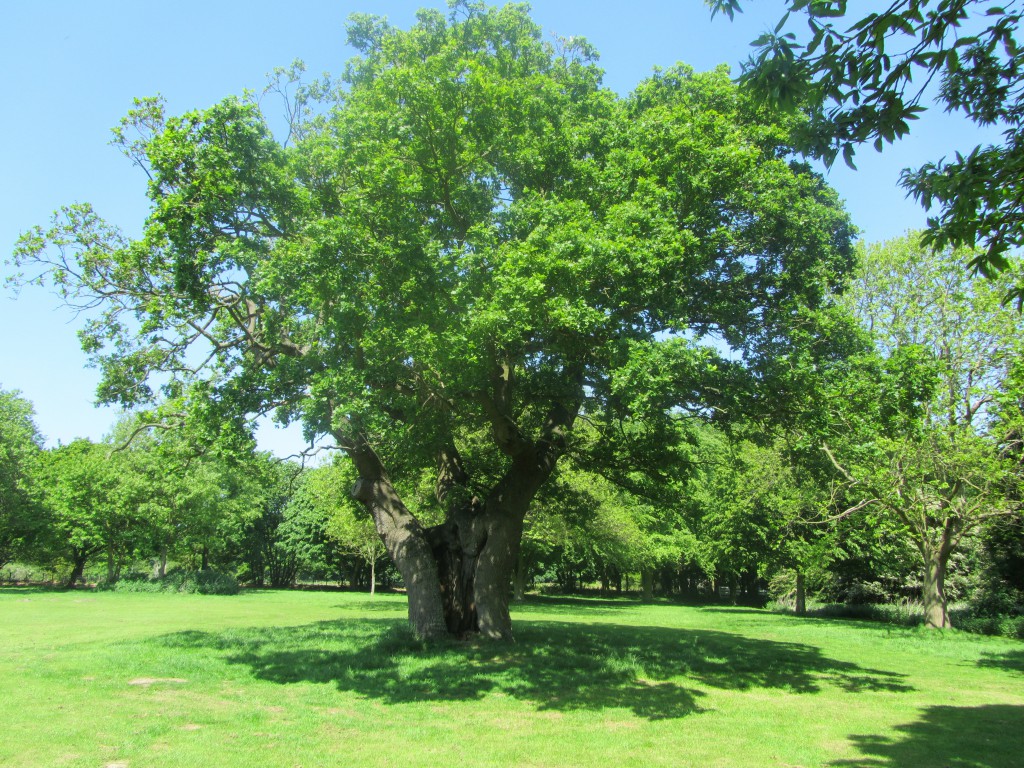 We came out by St Michael's church and its green alley of clipped yew balls. From church aisle over wooden stile we walked a country mile.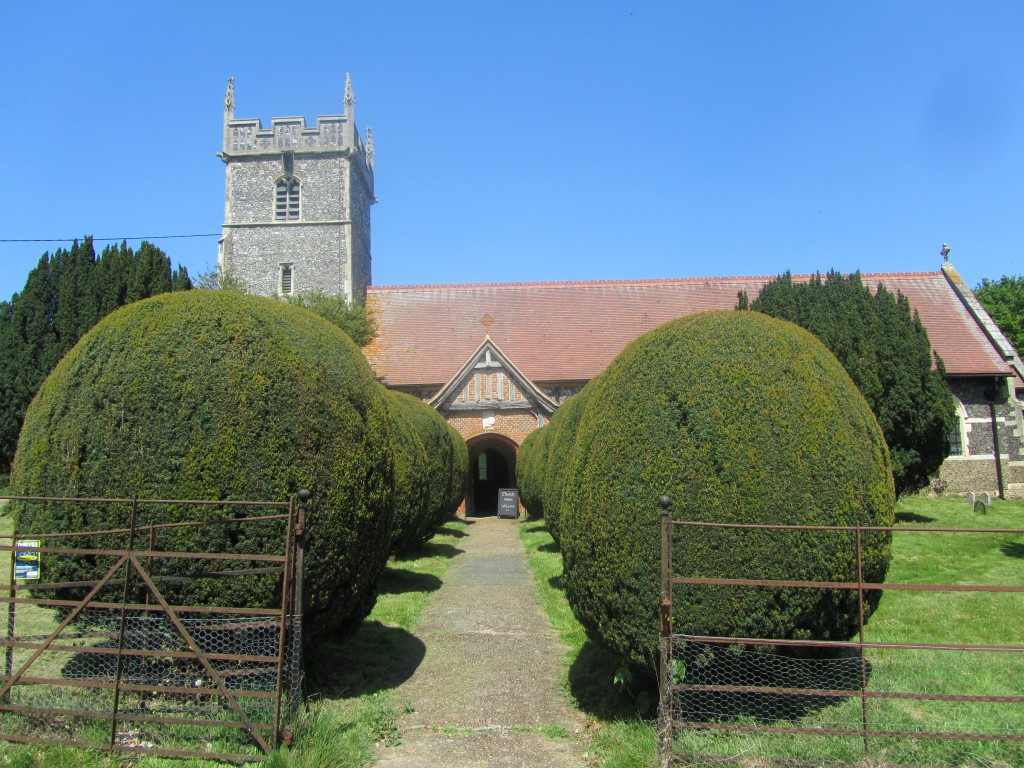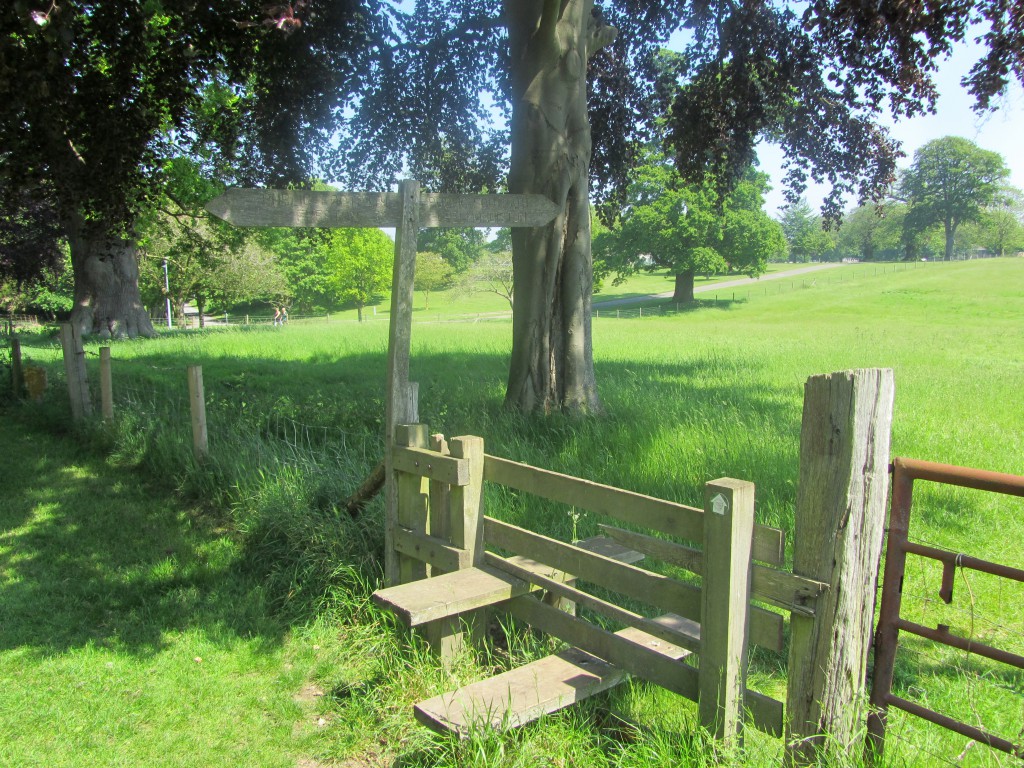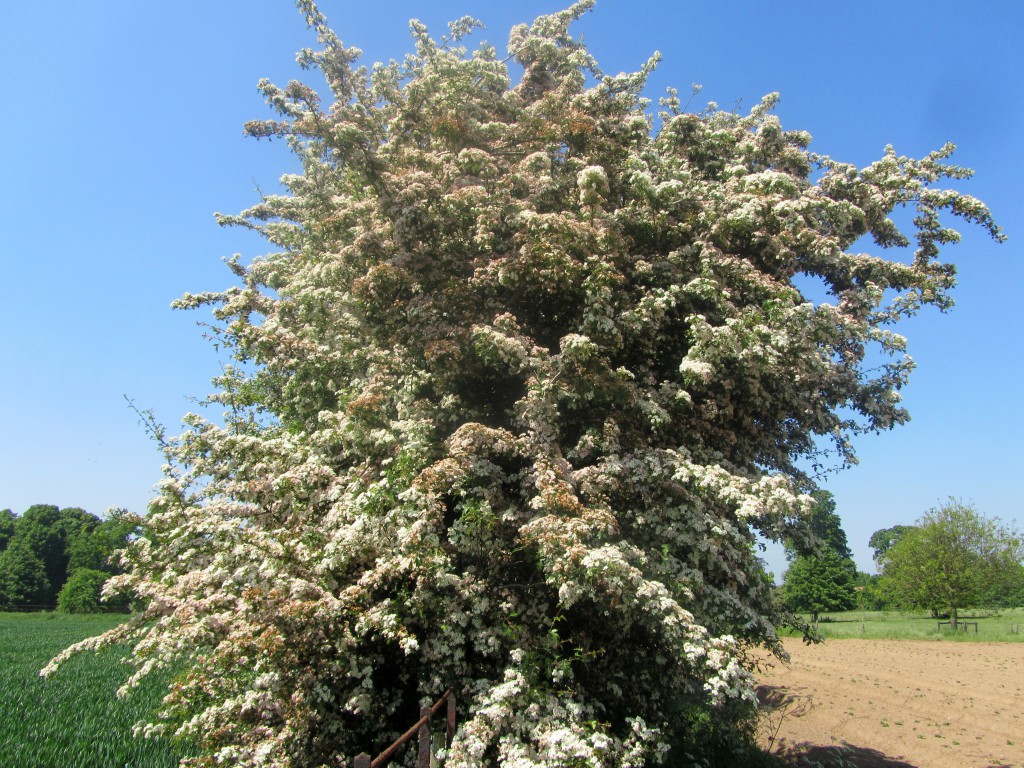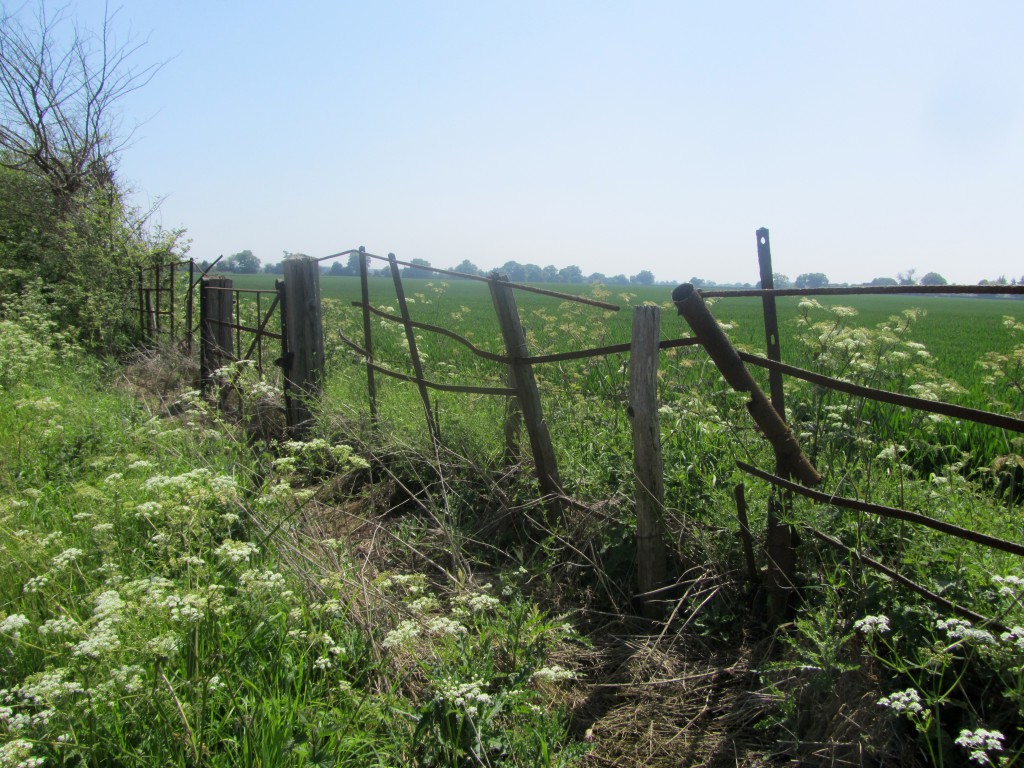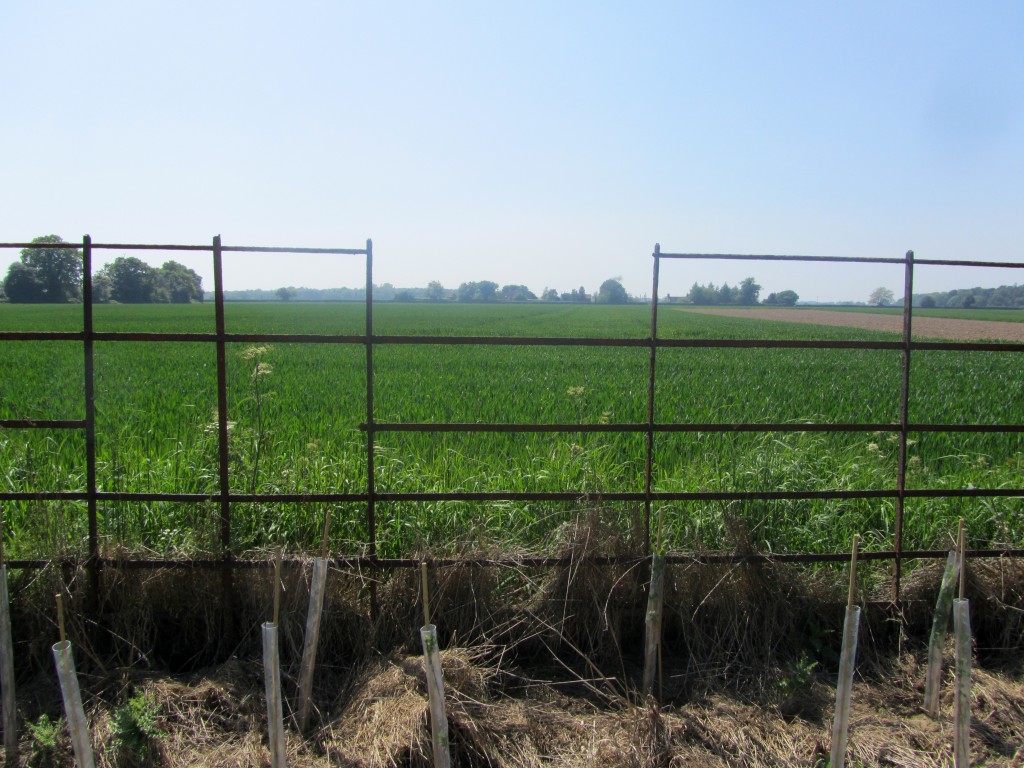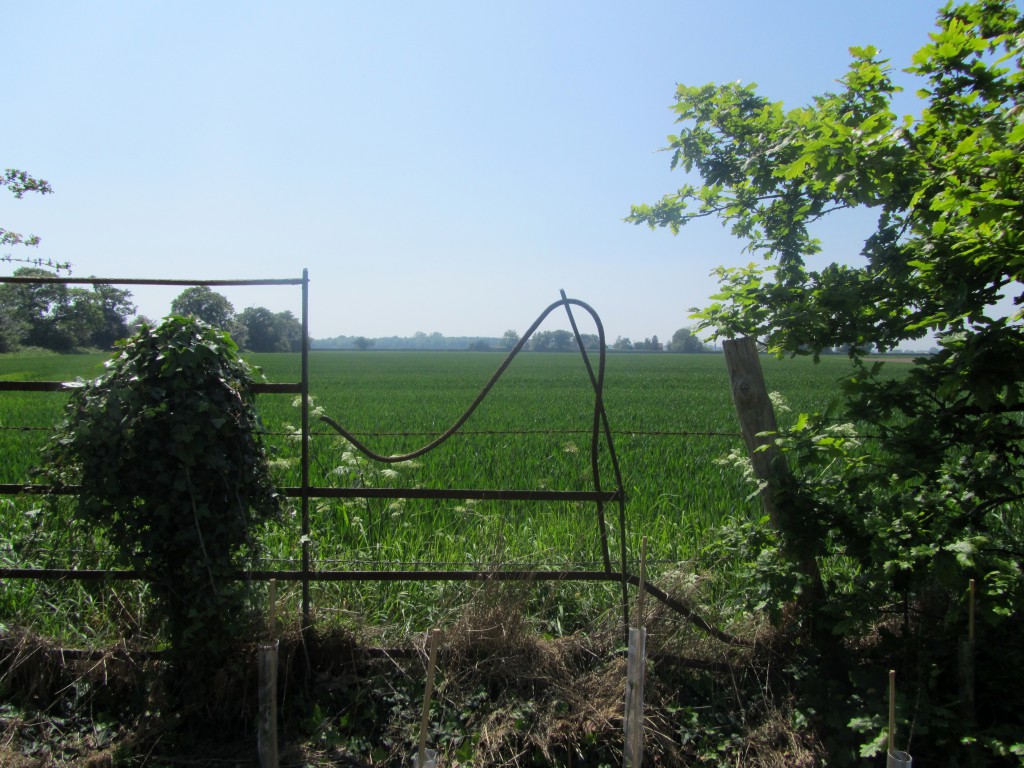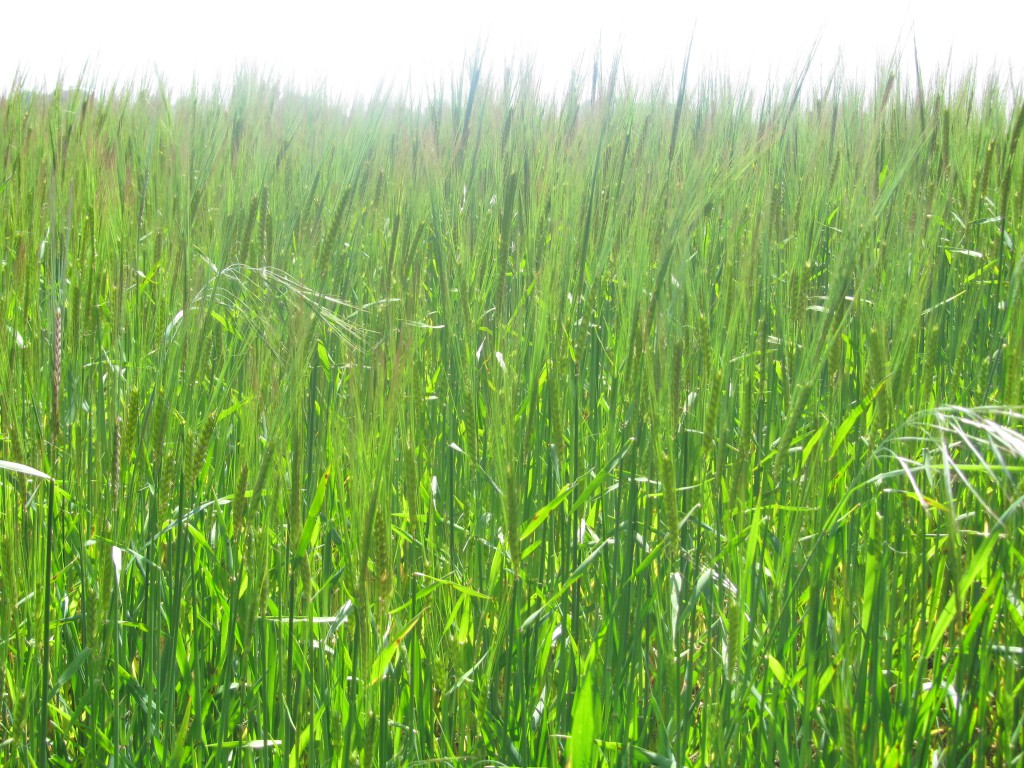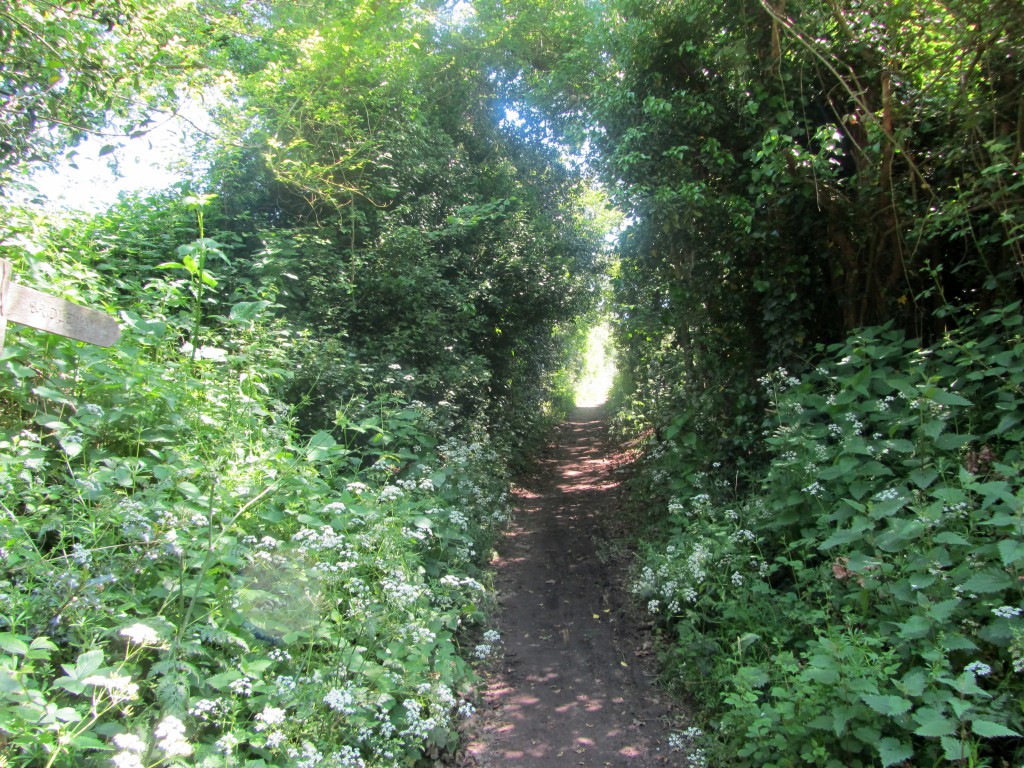 One foot in front of another, one photo after another, along the hollow bridleway, through paddock and pasture, back to the boatyard at Pin Mill.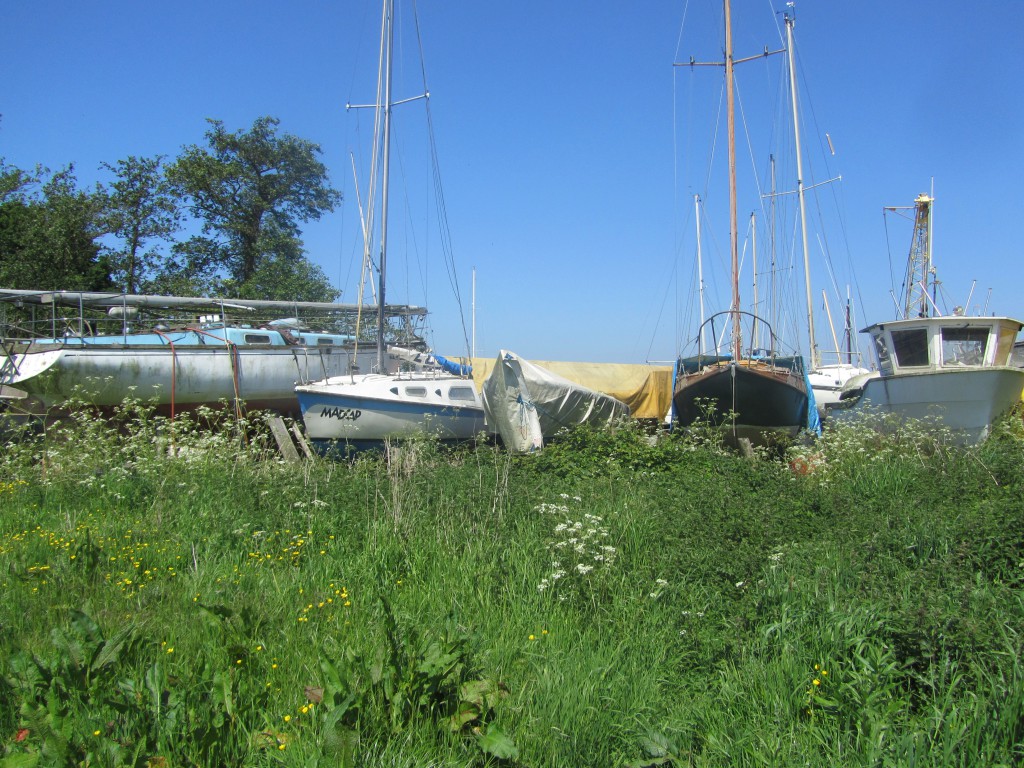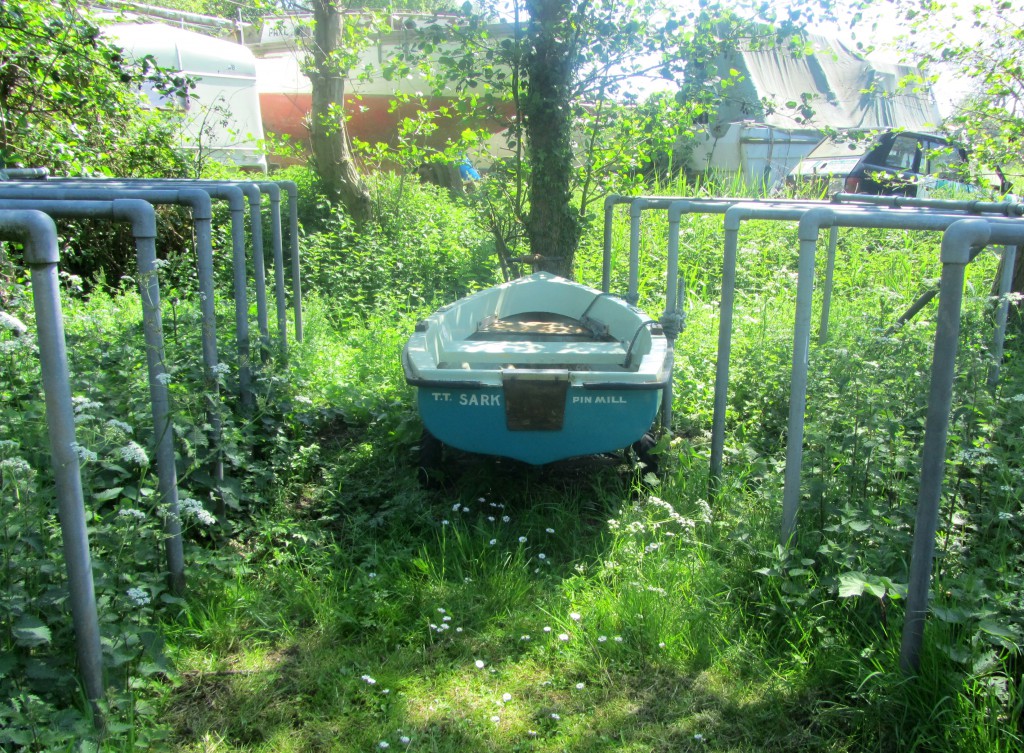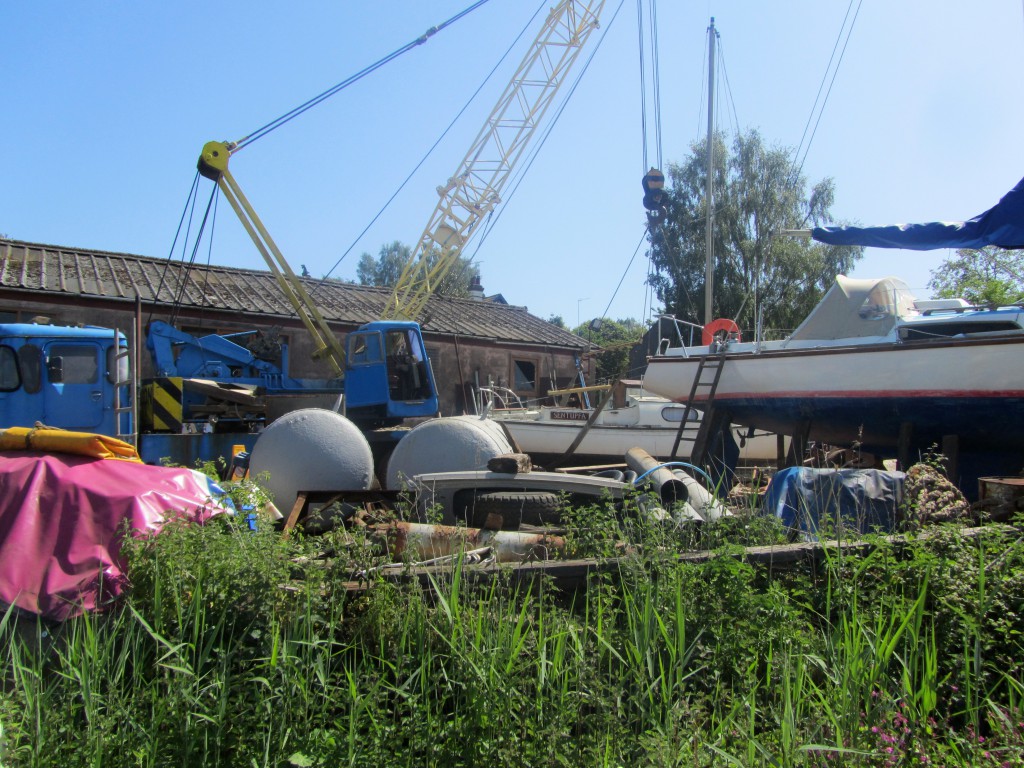 And lunch at the Butt & Oyster with all its bargees and sailors and smugglers. But these are not our silhouettes, the best seat in the house was already taken.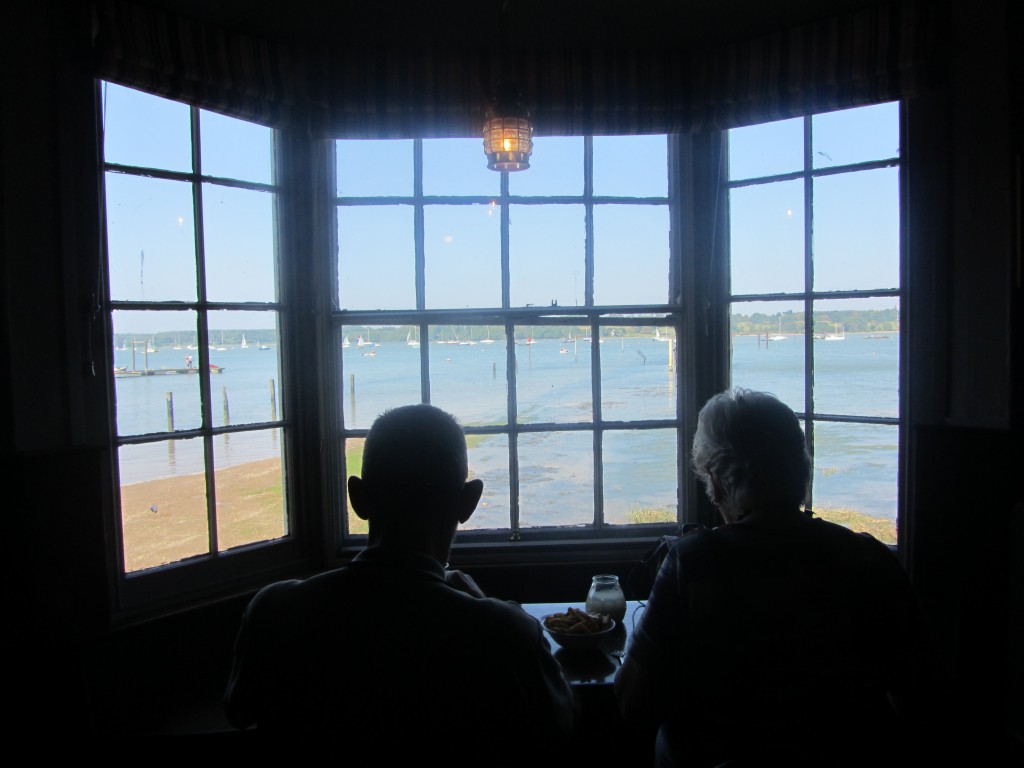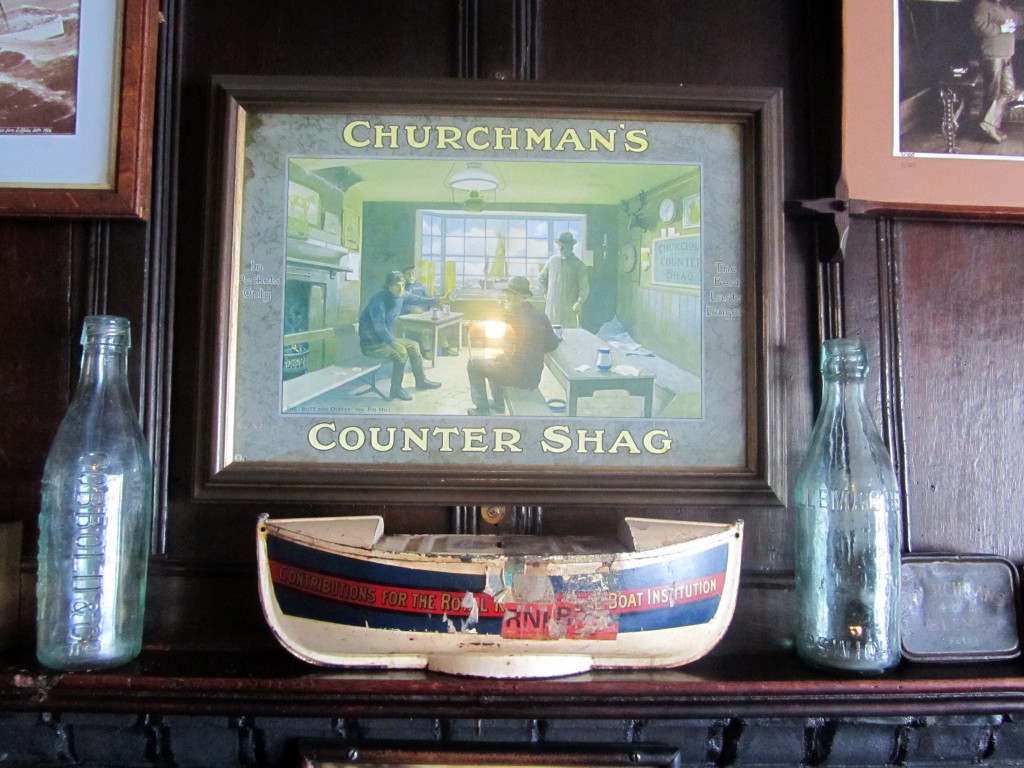 The tide was high as we began the second loop of our figure-of-eight, down the ladder from the pub carpark onto the rapidly disappearing foreshore.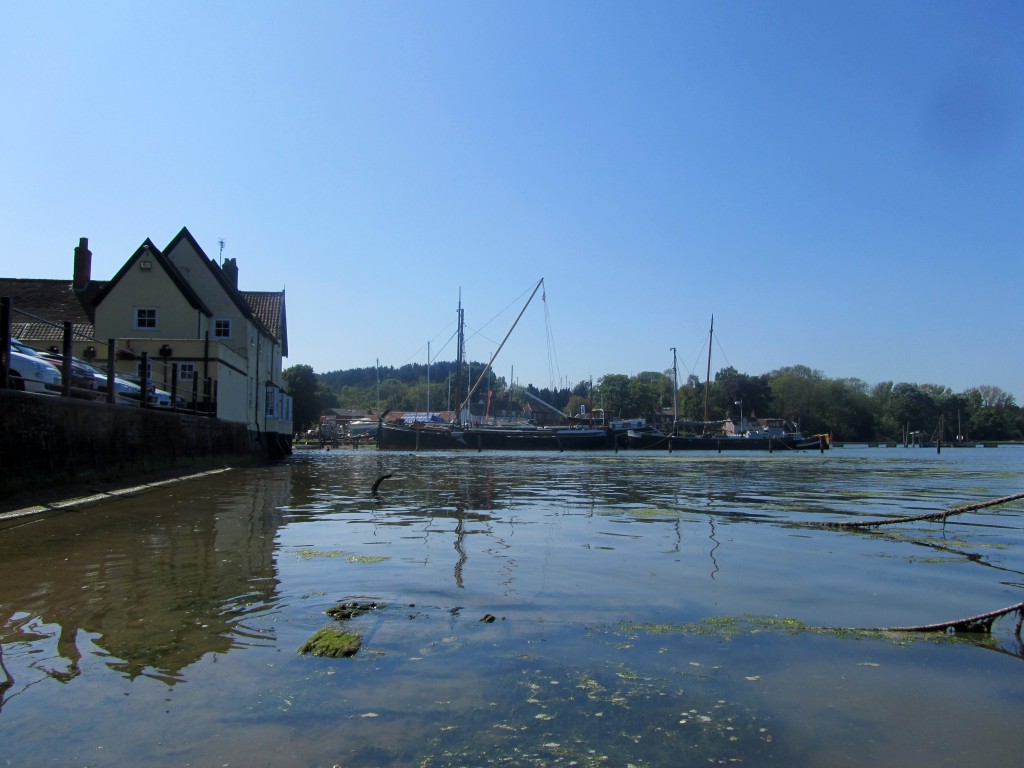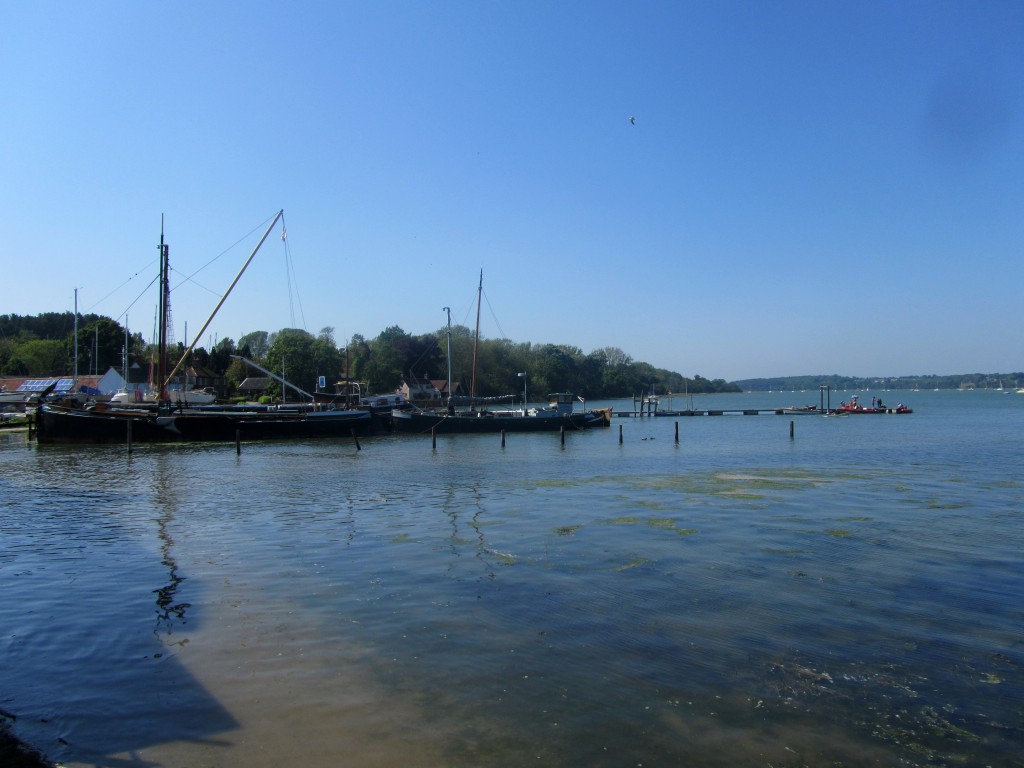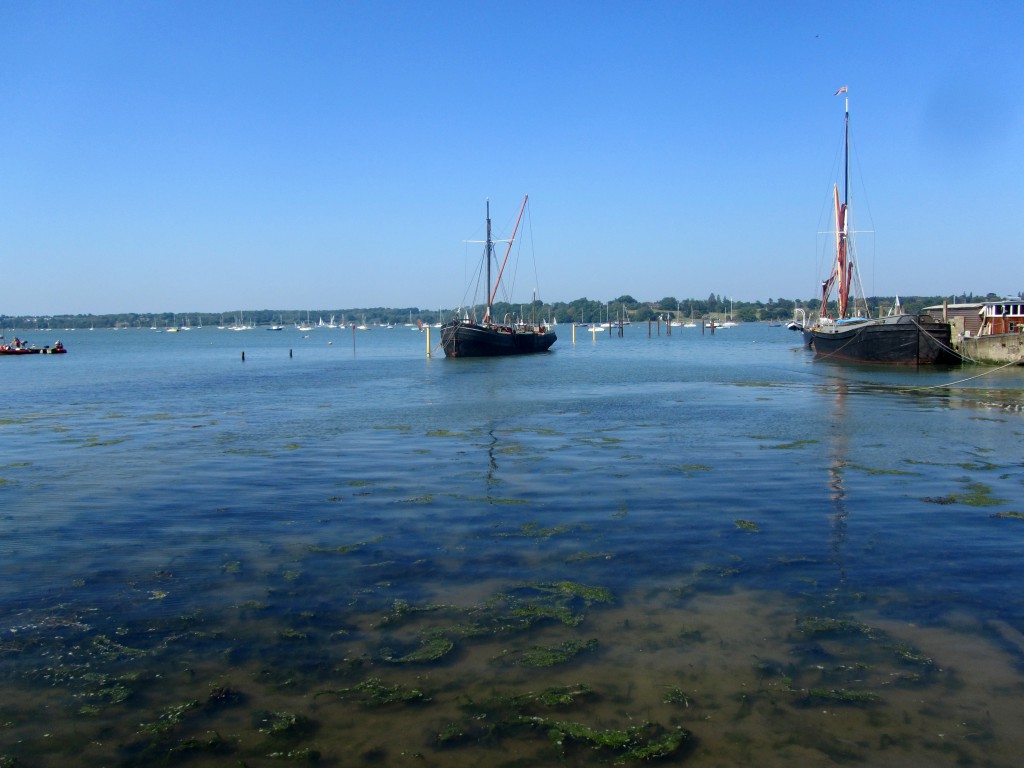 Then along the undercliff, a wooded landslip threatened by coastal erosion, protected by riverside revetments and a flotilla of houseboats.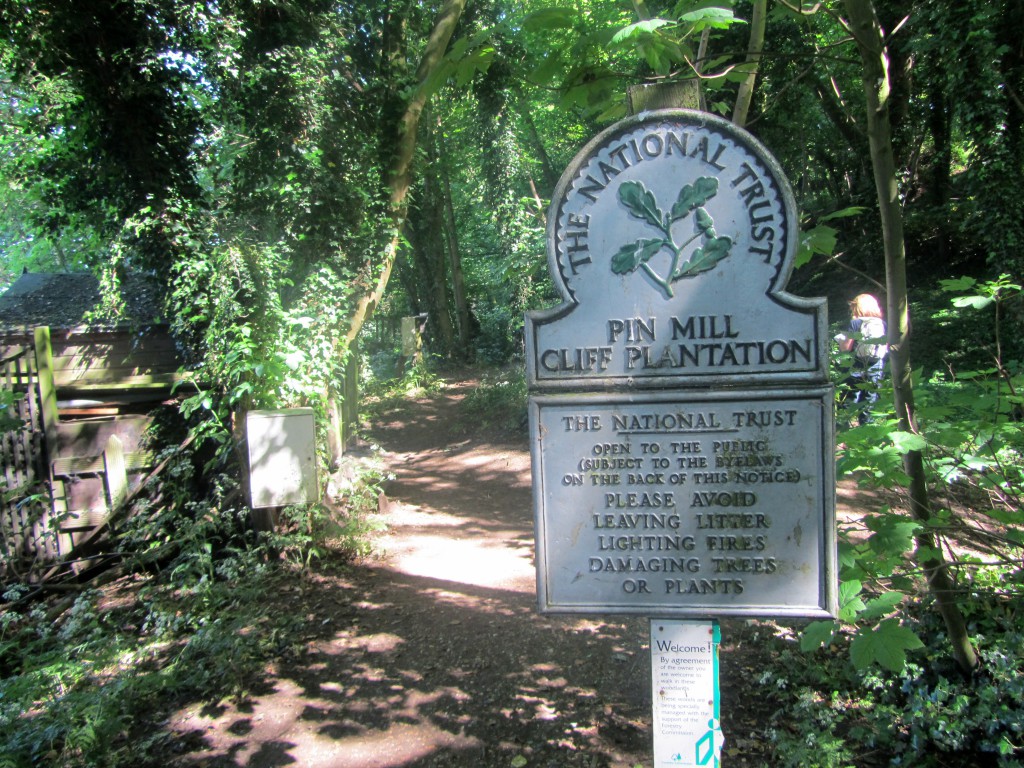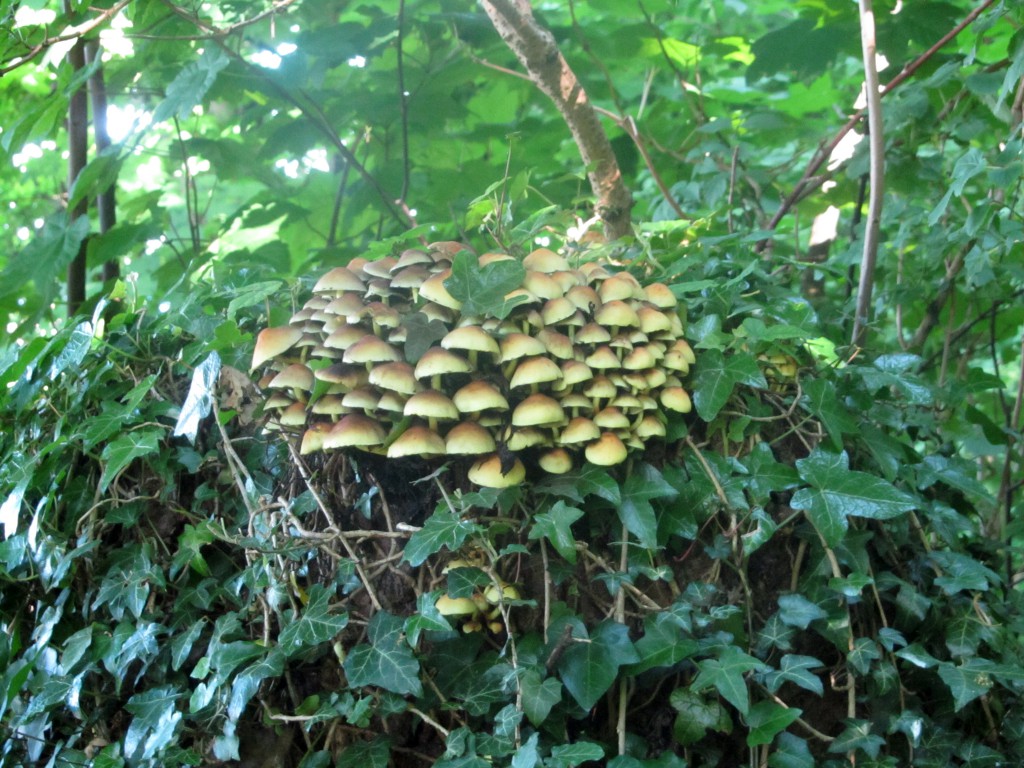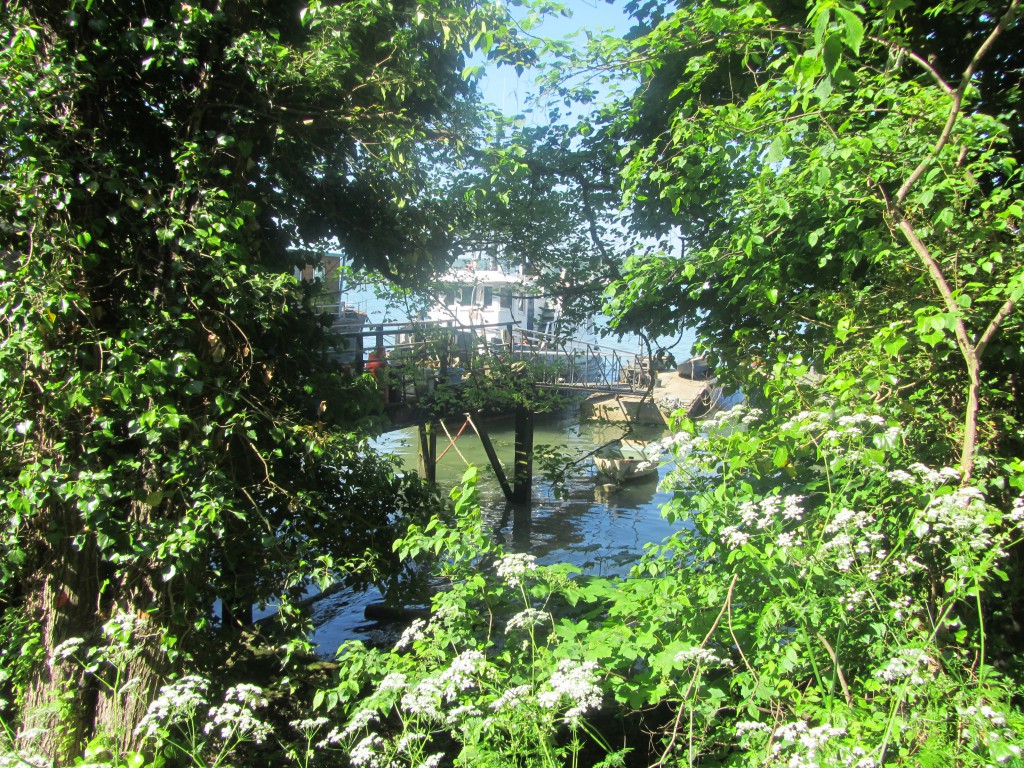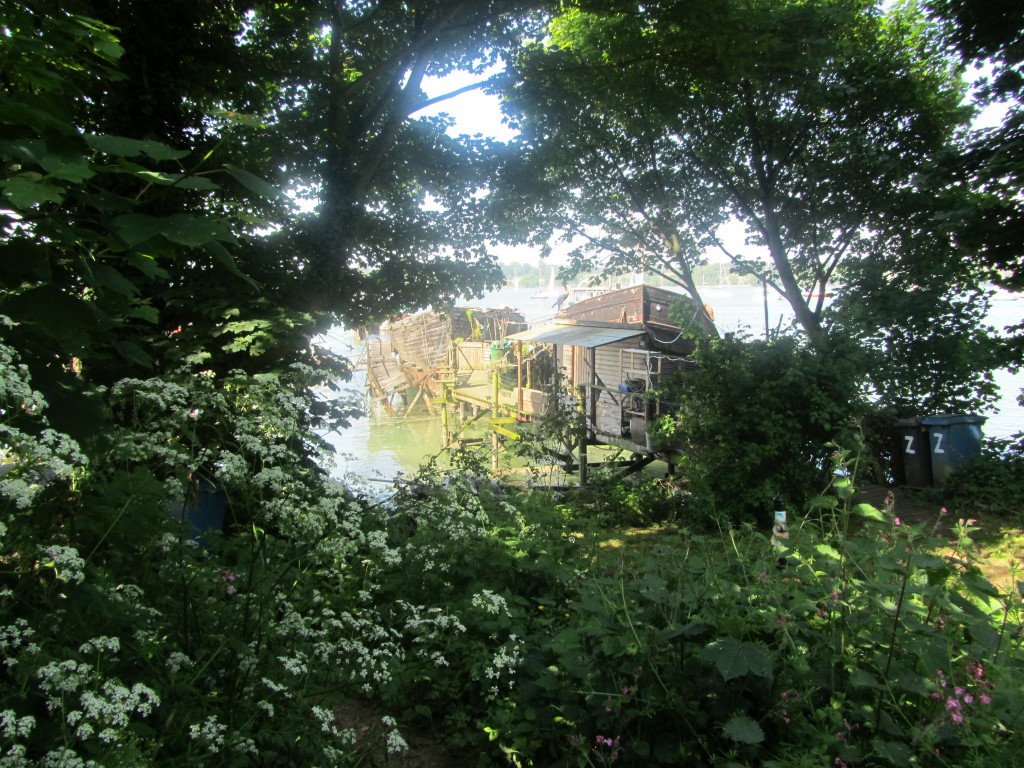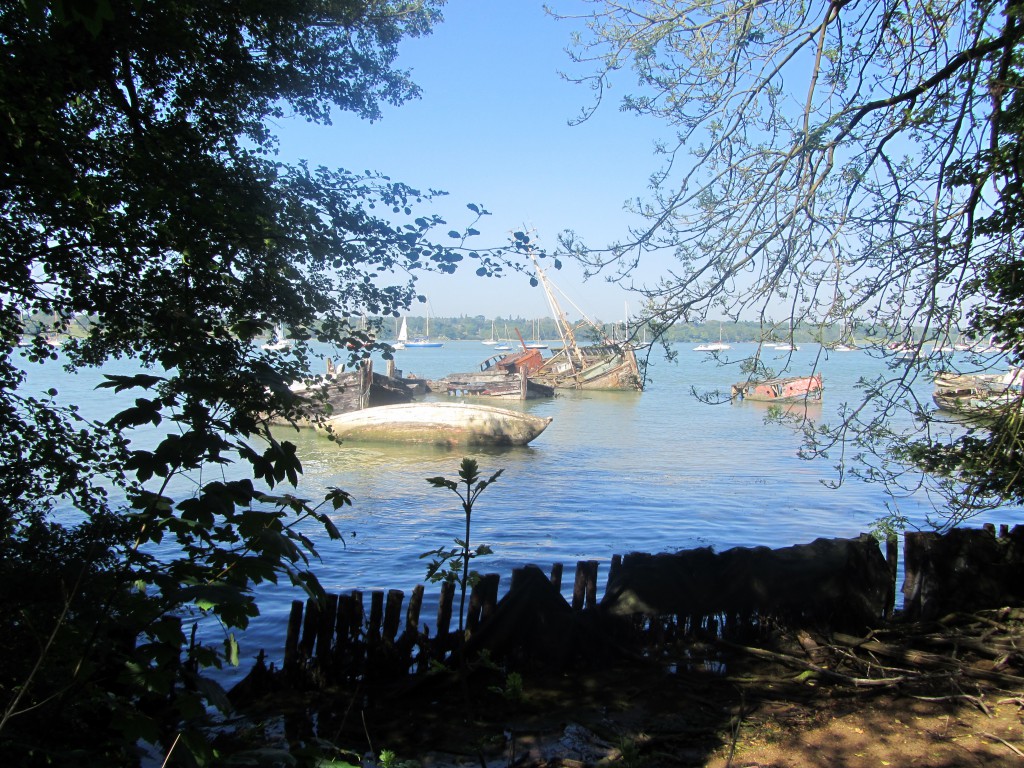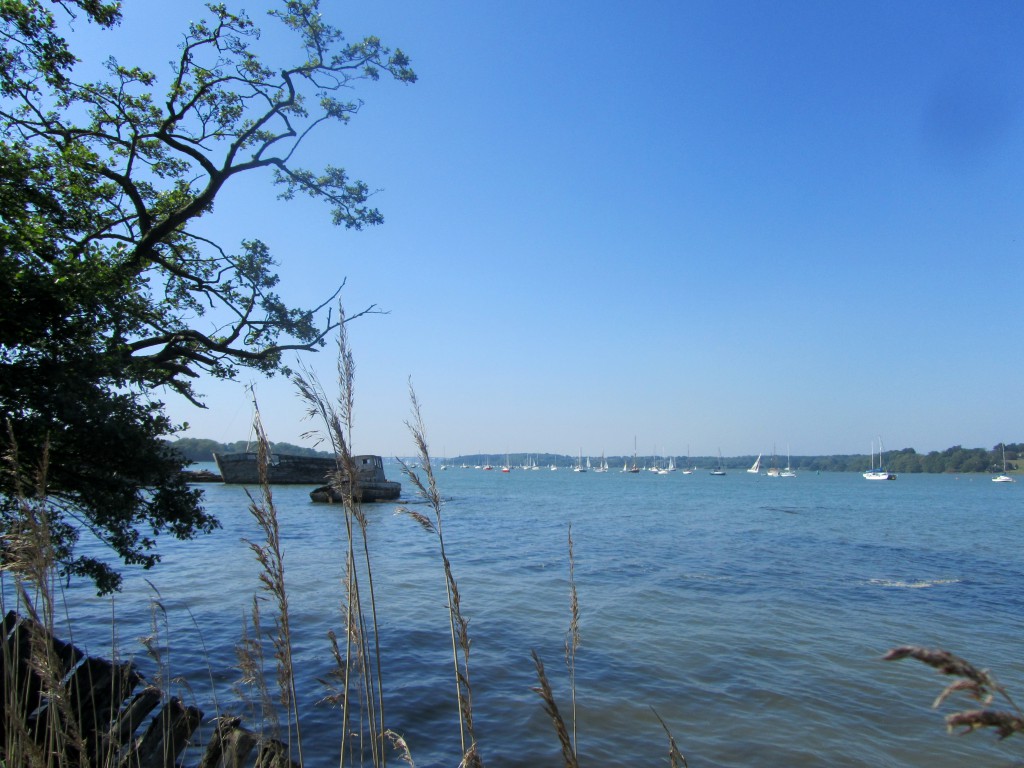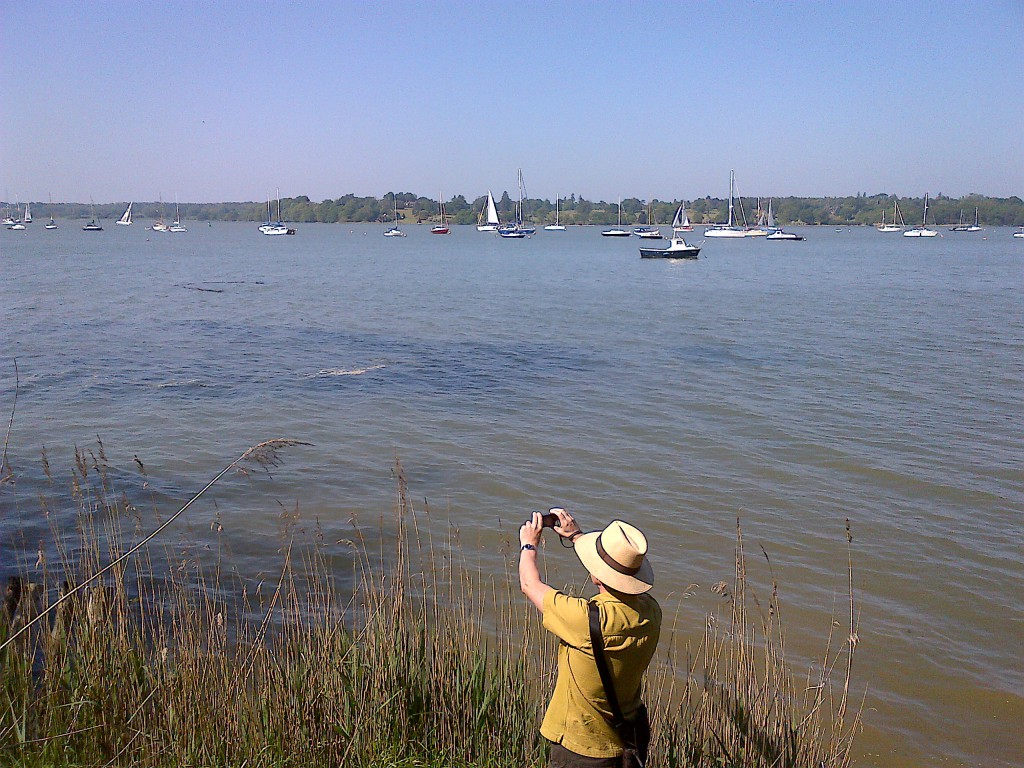 We climbed the path away from the river up into the woods, foxgloves, dappled light and an ivy-bridge between two trees like a huge hairy caterpillar.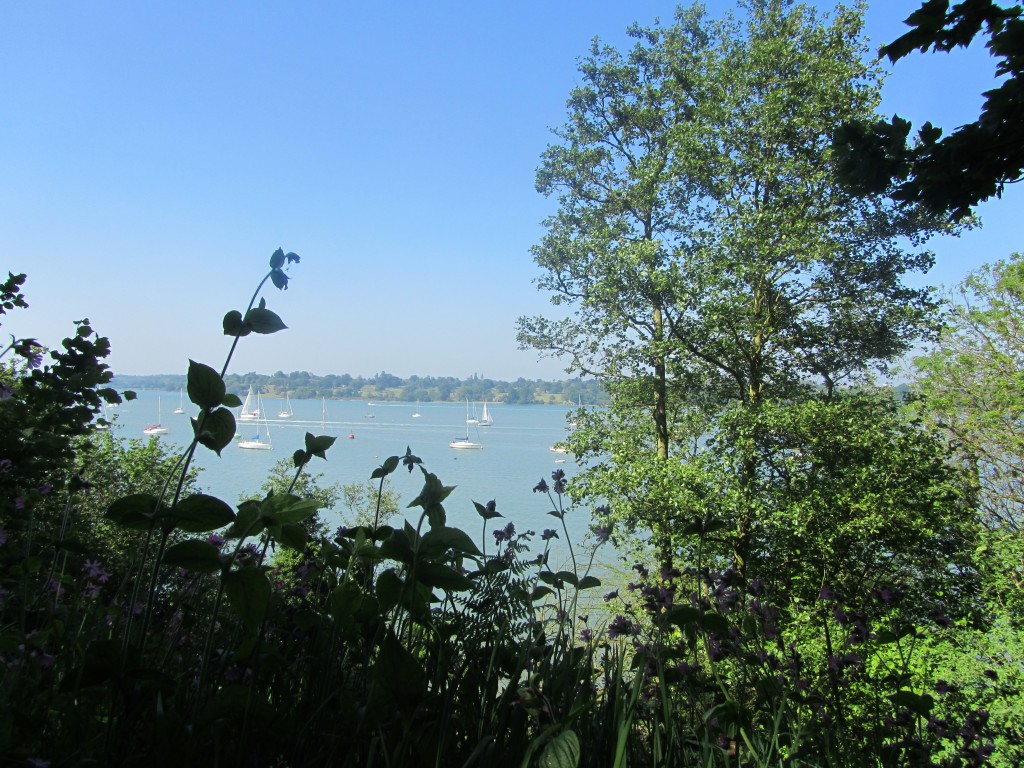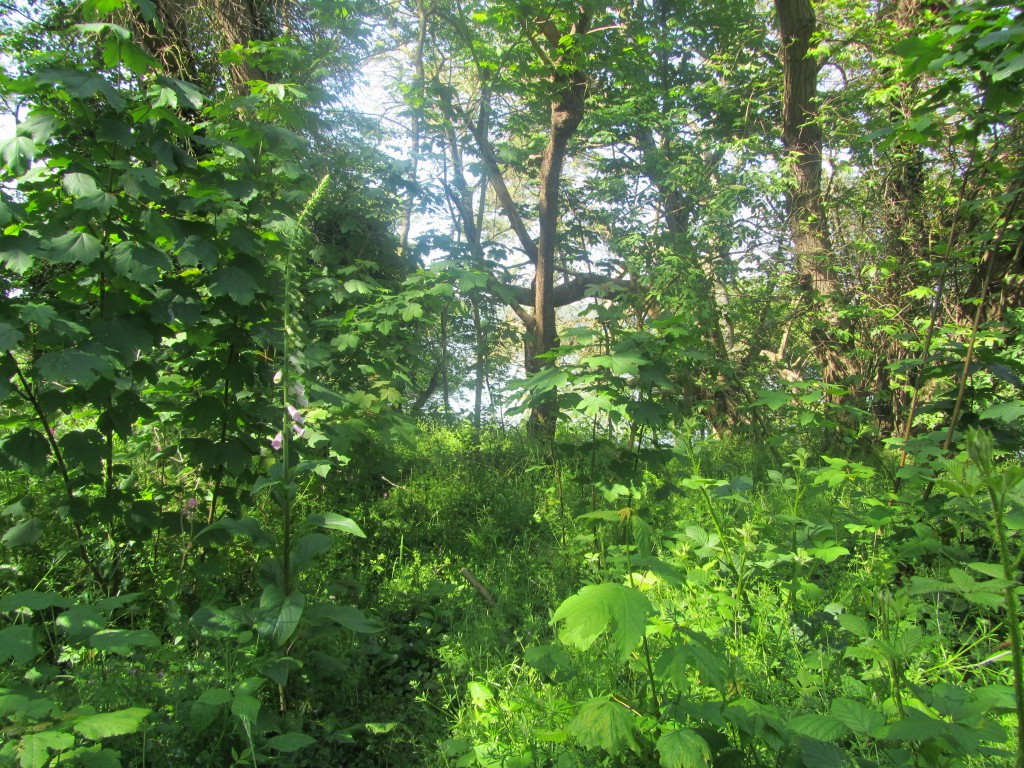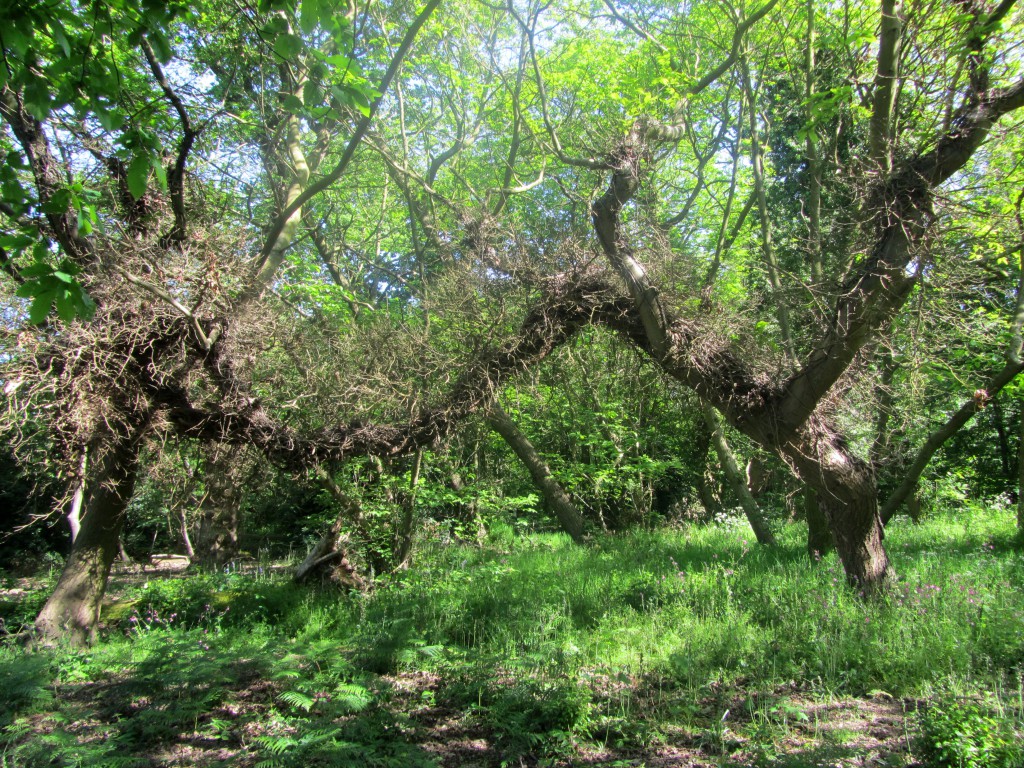 Then down again to the water's edge and a surprisingly sandy little beach with some pebbles, just the place to gather a few sucking stones and to skim a few of the flat ones.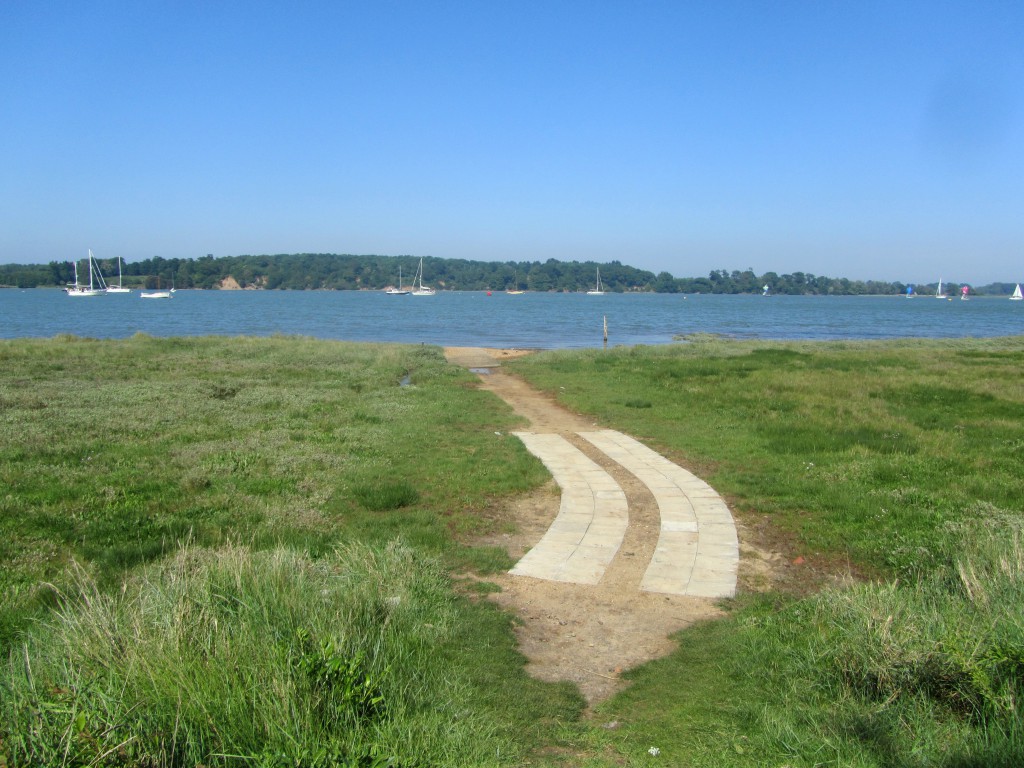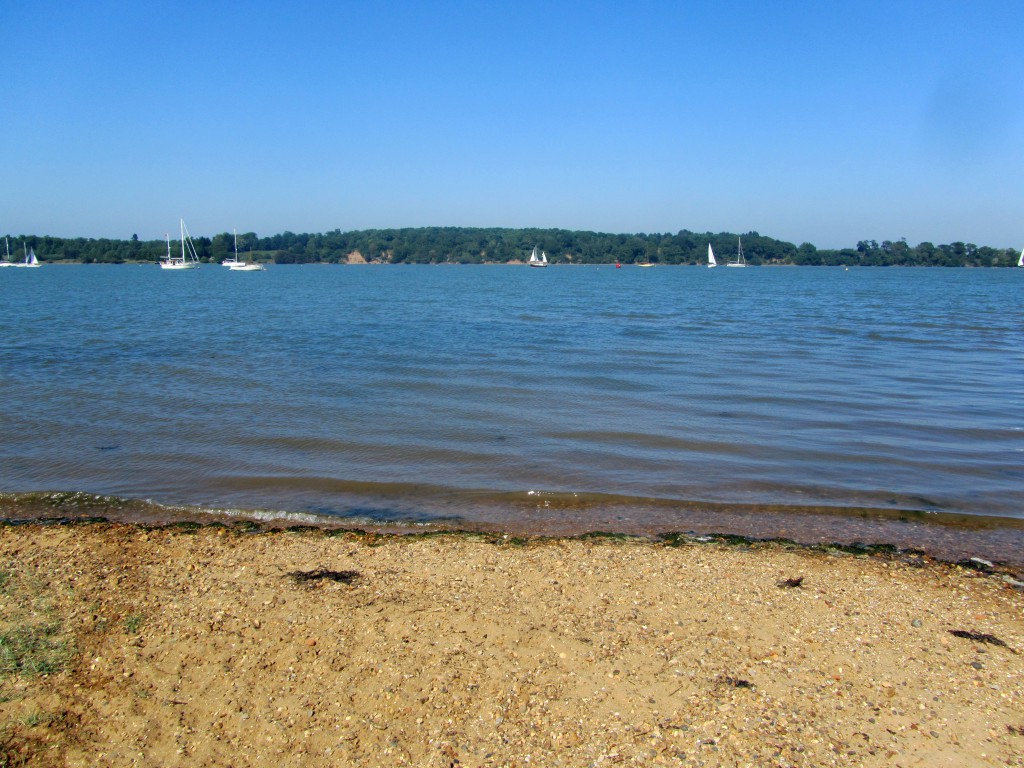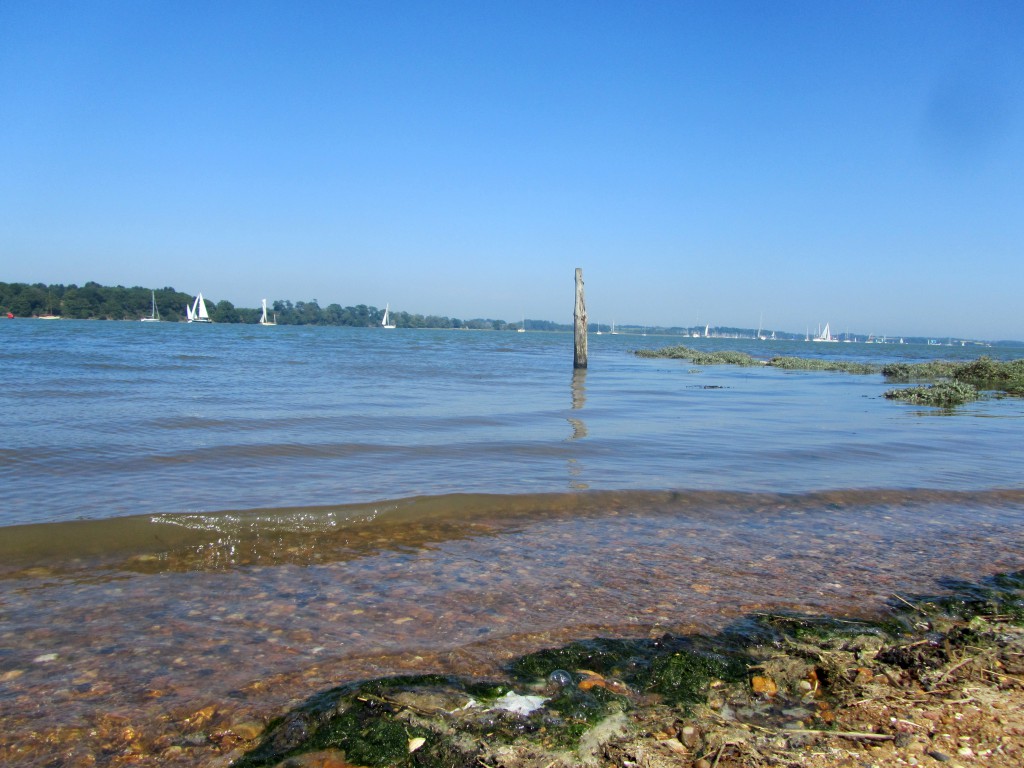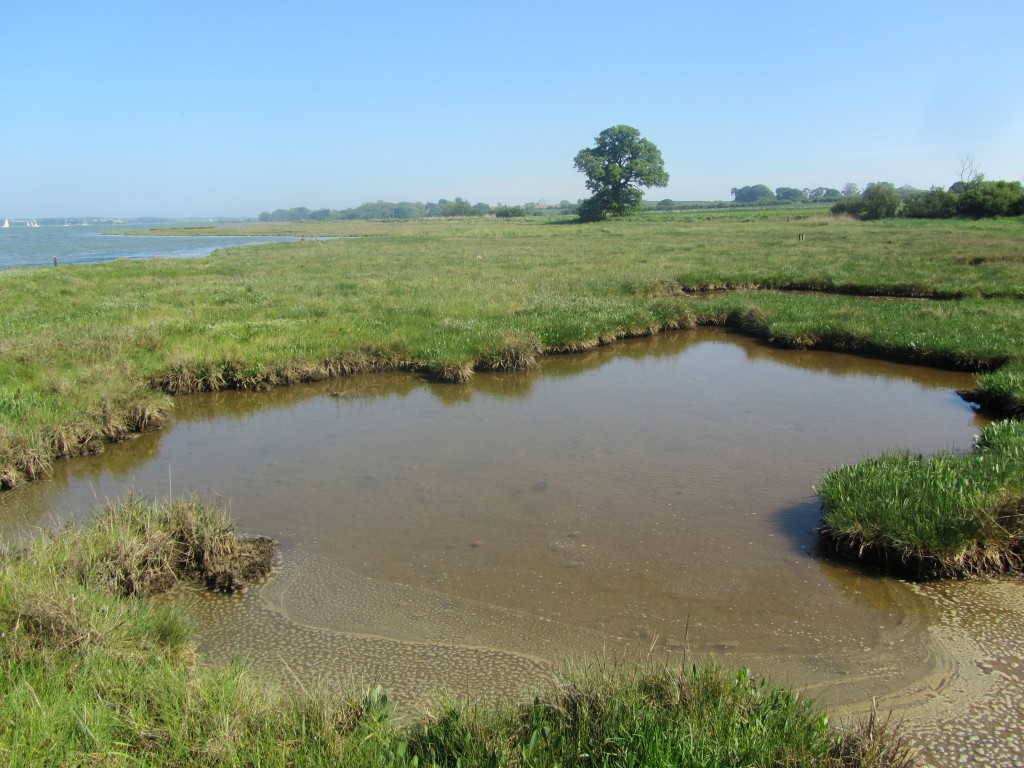 The path continues eastwards through the saltmarsh of the Shotley Peninsula, but we turned south, back inland through the woods and along by Strictly Pr*v*te No Tres**ssing.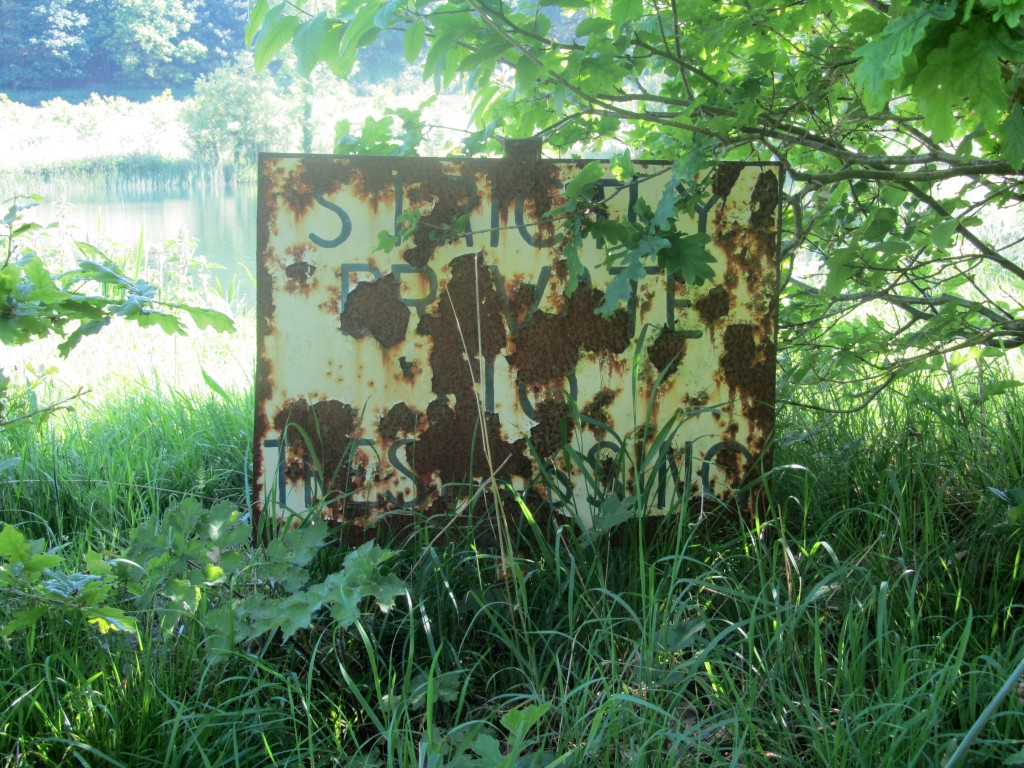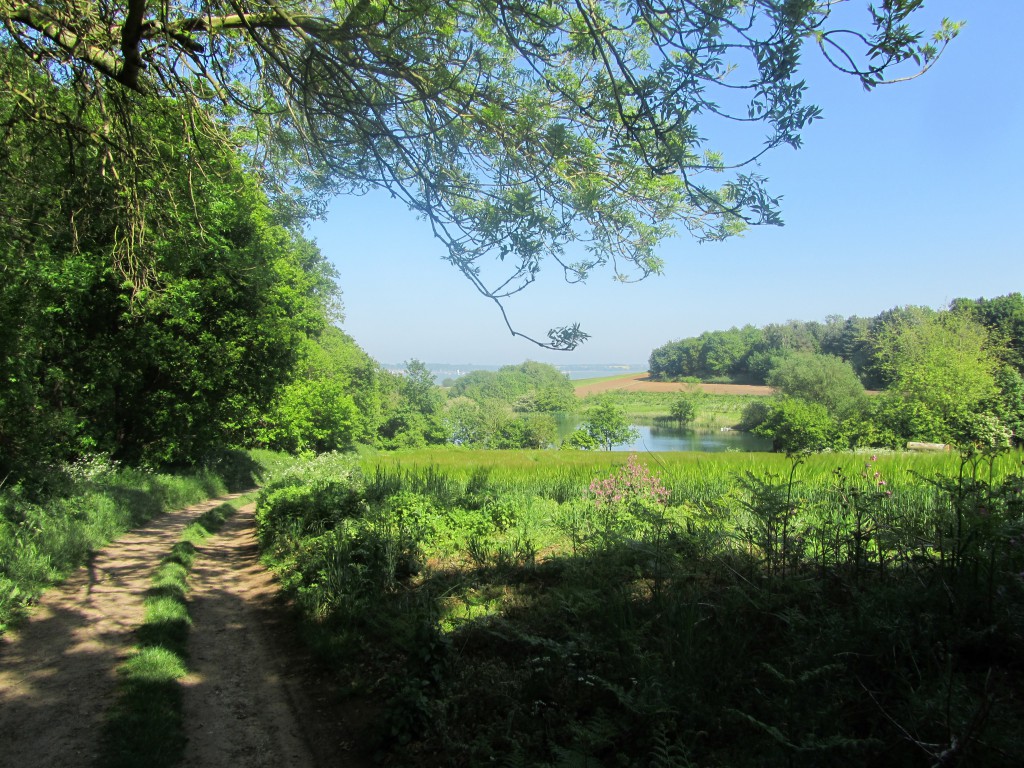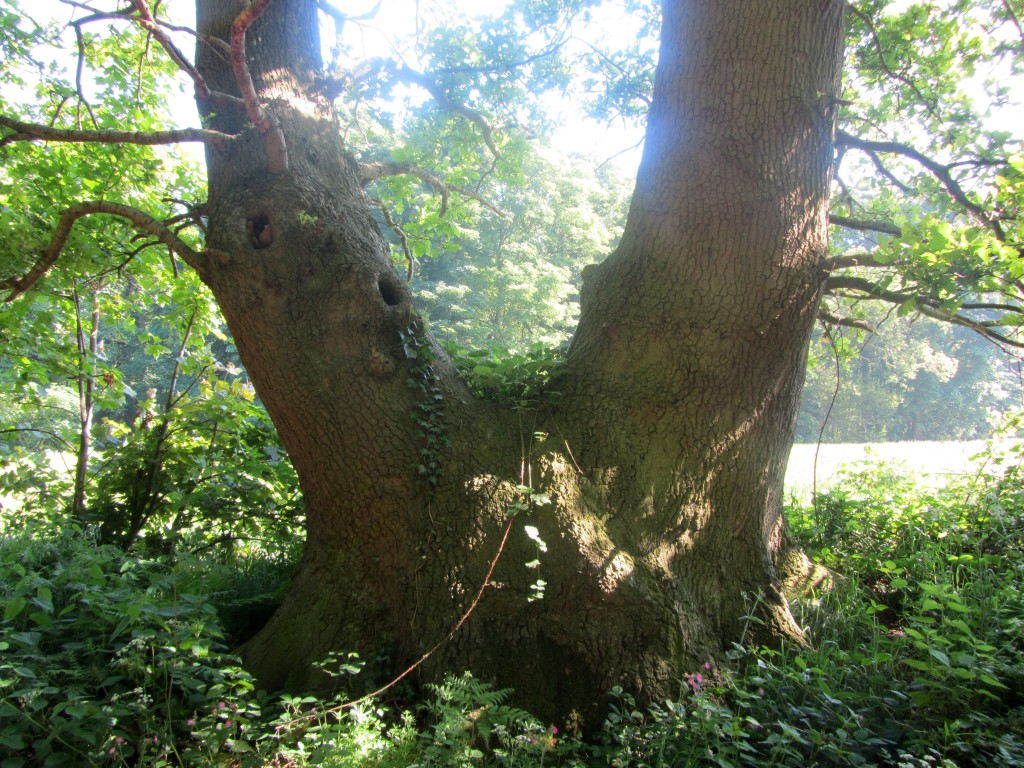 We by-passed the next stile, gateway to a bramble patch, then over a stretch of sandy heath with coconut scented gorse and back down into the woods.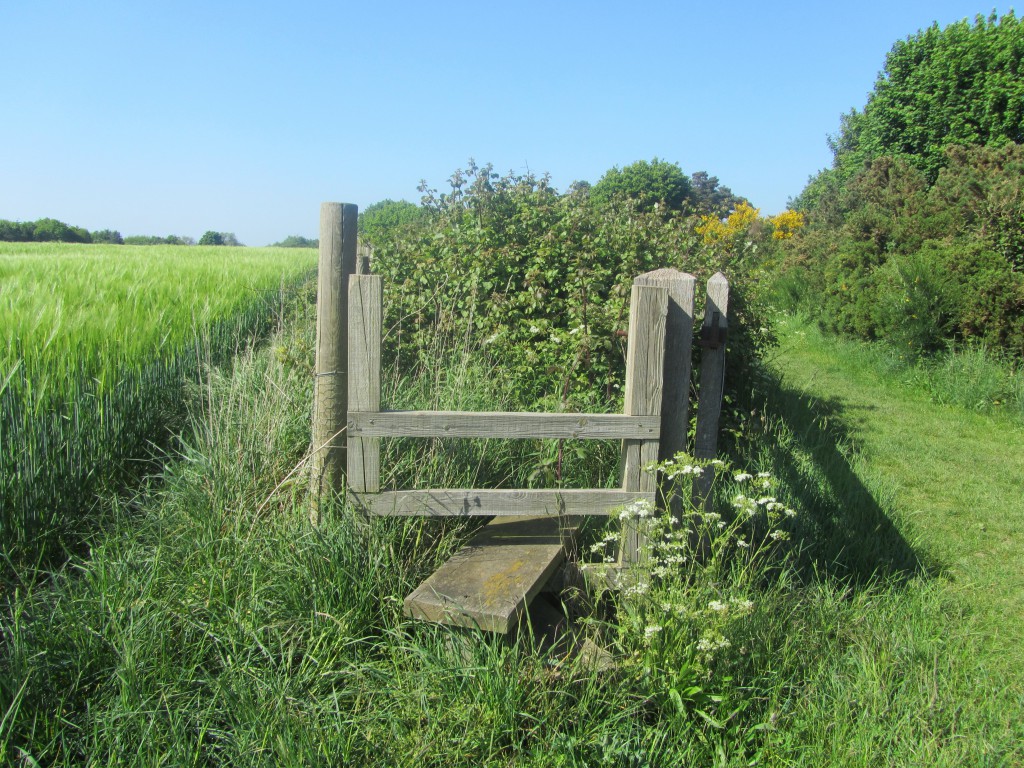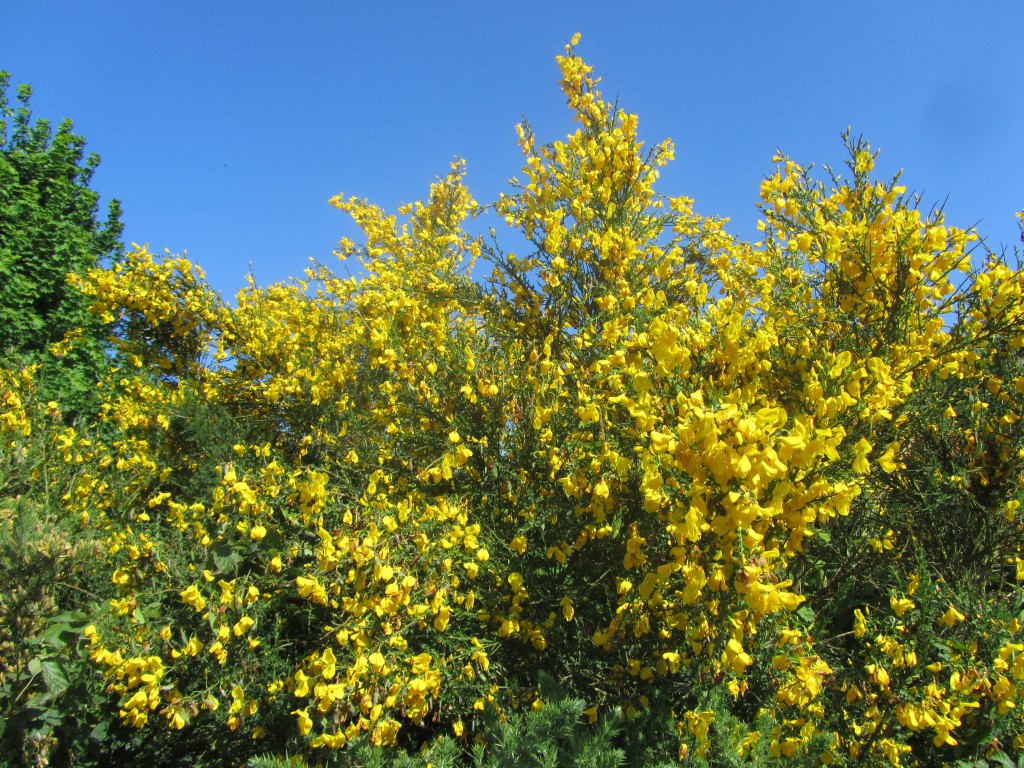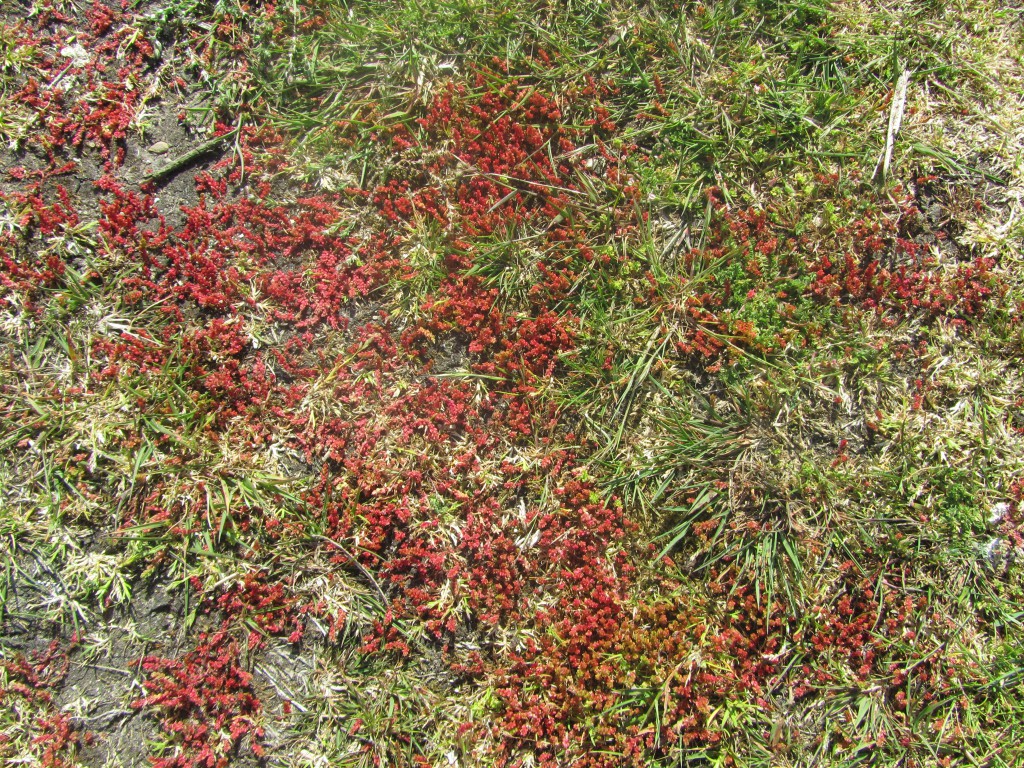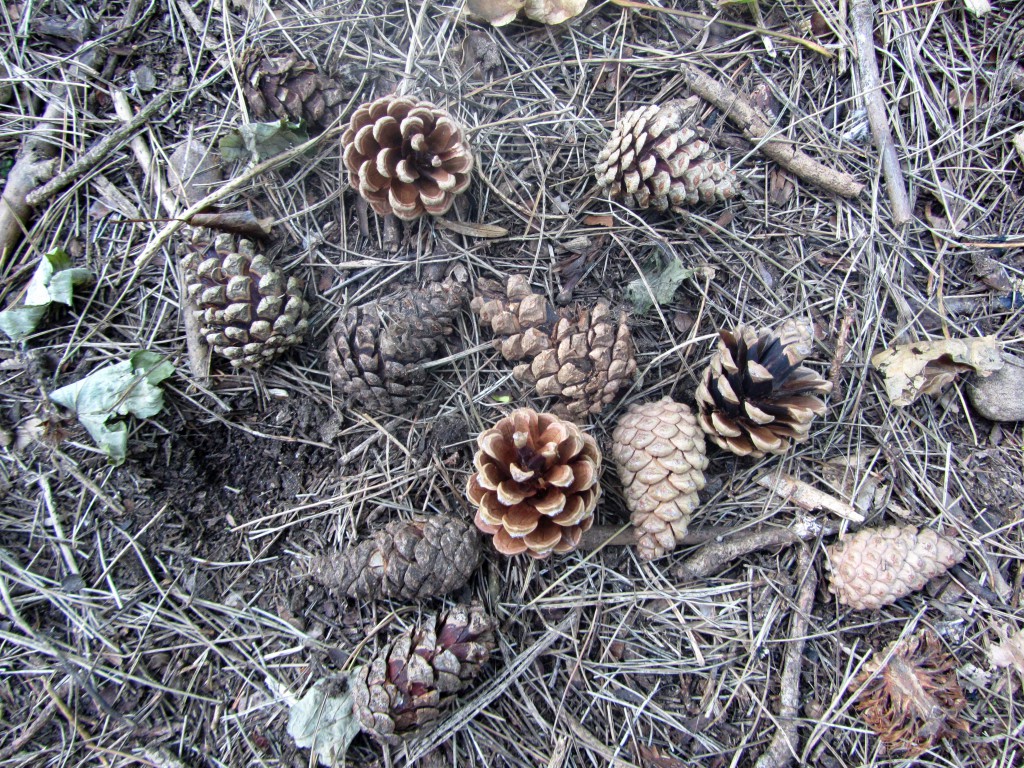 And back again to where we started from. It was tempting to go on, in a continuous loop, twisting endlessly around Pin Mill.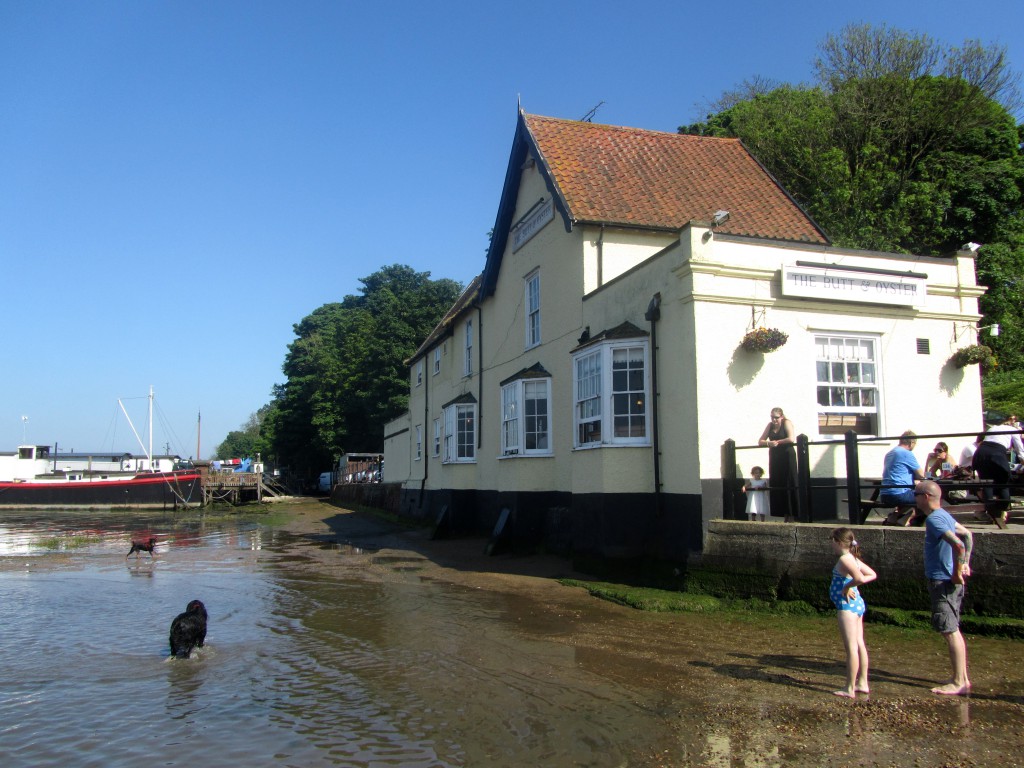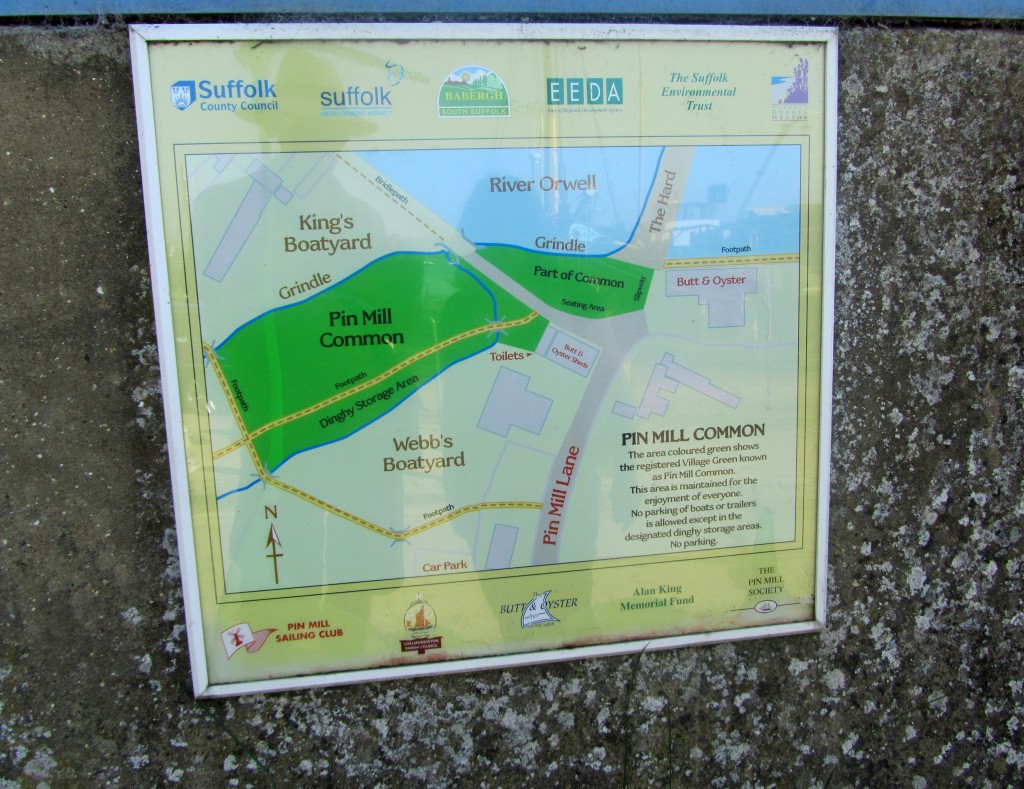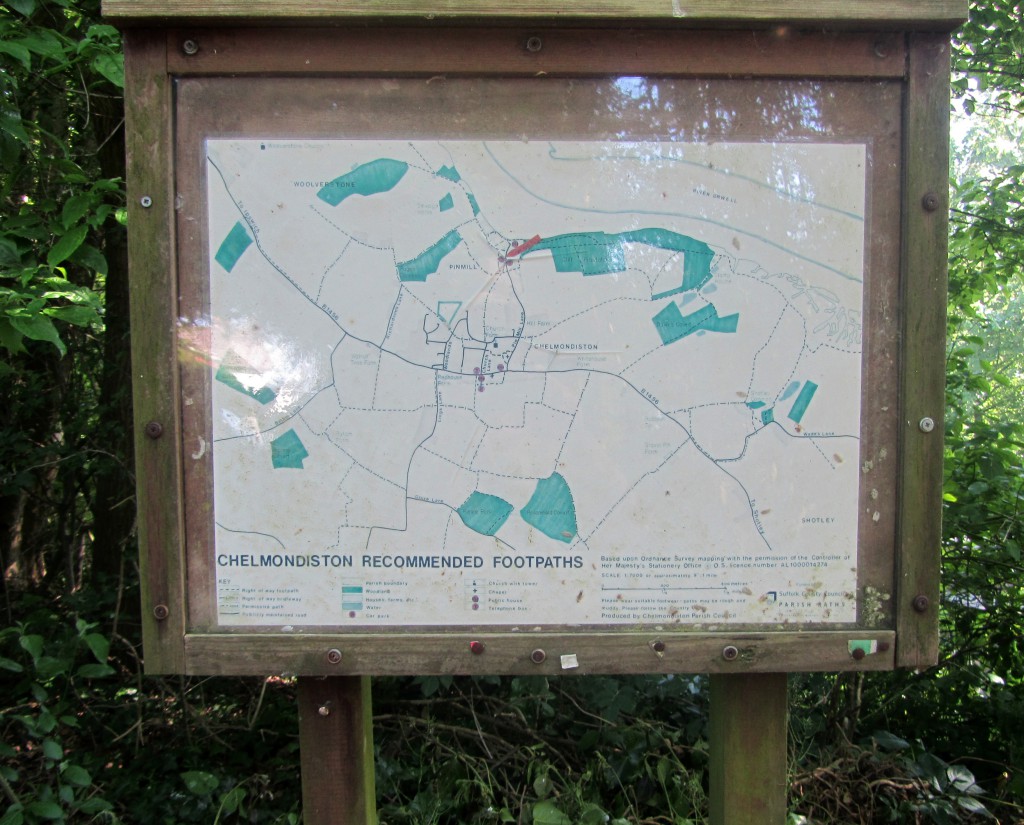 Walk the walk – Pin Mill.