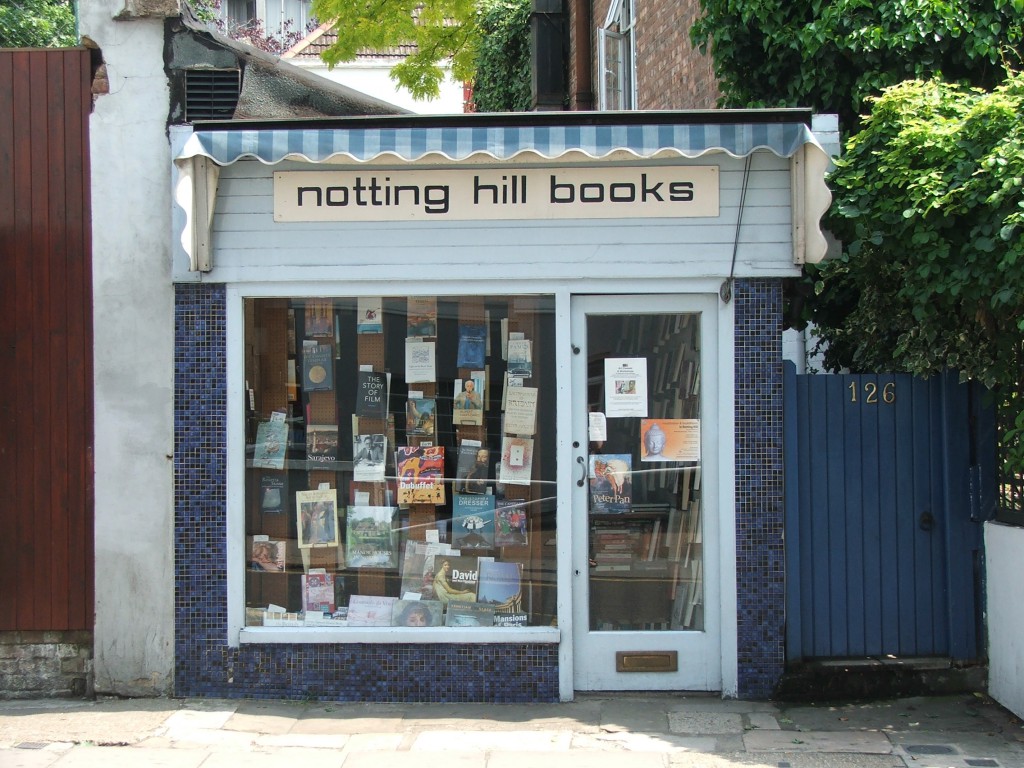 Many of the books on my shelves were discovered in this wonderful wooden shed on Palace Gardens Terrace. On fine days there would be a table outside laid with small appetisers to tempt me inside, where I would be greeted with a friendly smile and an eclectic selection of books. It was always a welcome antidote to the prescribed choice found at Waterstones. But it's been closed since the end of last summer.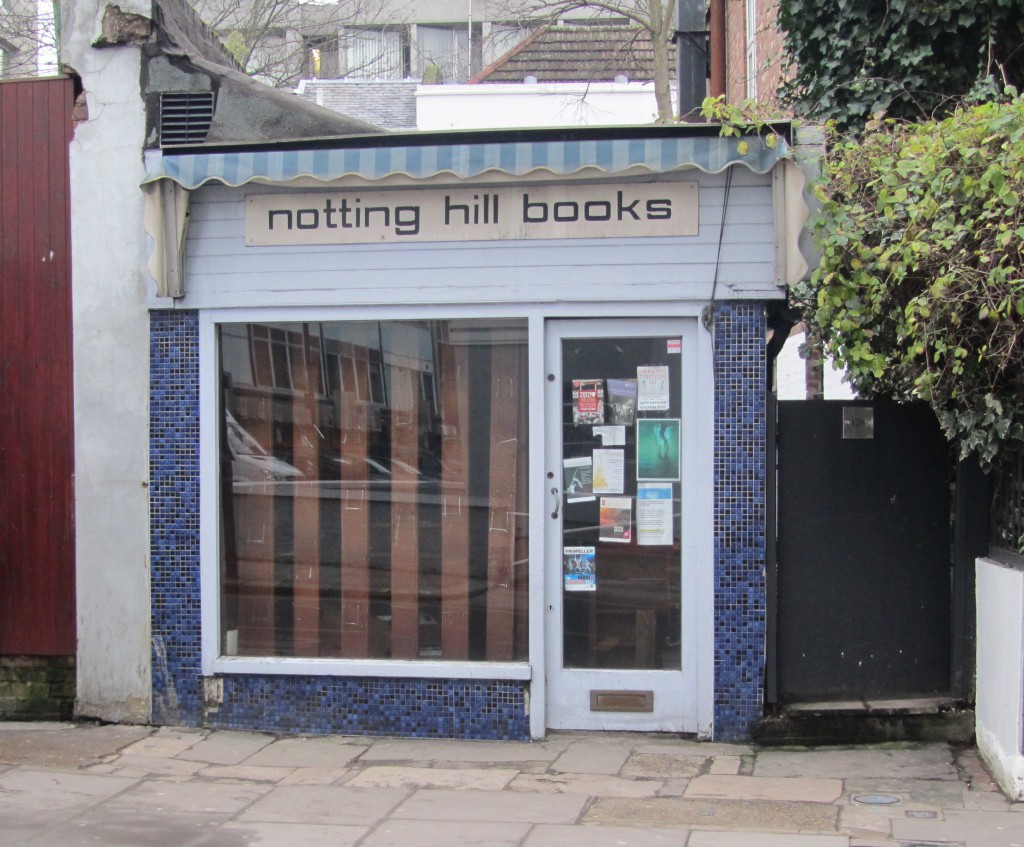 After months of wondering if it would ever reopen, suddenly the window is empty. A closer look inside reveals shelves stripped bare and all contents removed. I hear that Sheila, who ran the shop since it opened 45 years ago, has suffered a stroke. She is said to be in a nursing home where a rota of friends and loyal customers visit to read her short stories which she adores.
In 2008, when the neighbouring Czech Embassy wanted the land for a visa centre, supporters successfully campaigned to keep the bookshop open. Sheila was quoted as saying: 'Customers have told me they will be really upset if I go'.
This shop is a treasure. I've been buying here since I was a student in the late 60's. The owner, Sheila Ramage, is quite the nicest person I've ever bought books from in 40 years of collecting. The Art, Architecture and Design section is outstanding. I never leave this shop without more than I can carry and it's such a pleasure to browse in such a welcoming and compact store. – Phil Beard, alias buttes-chaumont.
Notting Hill Books… known by those who frequent it as "Sheila's shop" …run by the friendly and incredibly knowledgeable Sheila Ramage… Warning: this is NOT where they made the film, but this is the original Notting Hill bookshop…. and it is a true bookworm's paradise, a long thin cavern of a shop, crammed with an amazing range of second-hand books. If you haven't been to this one then you haven't been to the best bookstore in London. – Keeli, commenting on the Guardian's Book Blog.
※
PS: Since writing this post last year I've been in touch with Charles Boyle, publisher of CB editions, who has also written about Sheila and Notting Hill Books on his blog – see it here at Sonofabook.