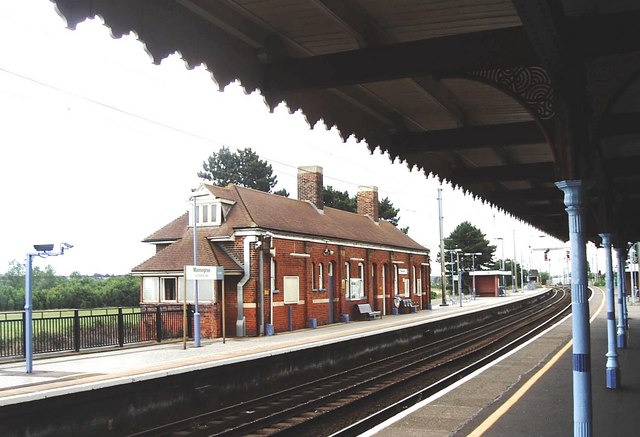 Manningtree was another daytrip destination in the early 1980s. We came on the train with our bikes from Liverpool Street to explore the country lanes around Dedham and Flatford, but we didn't see much of Manningtree apart from the station. It was the gateway to Constable country.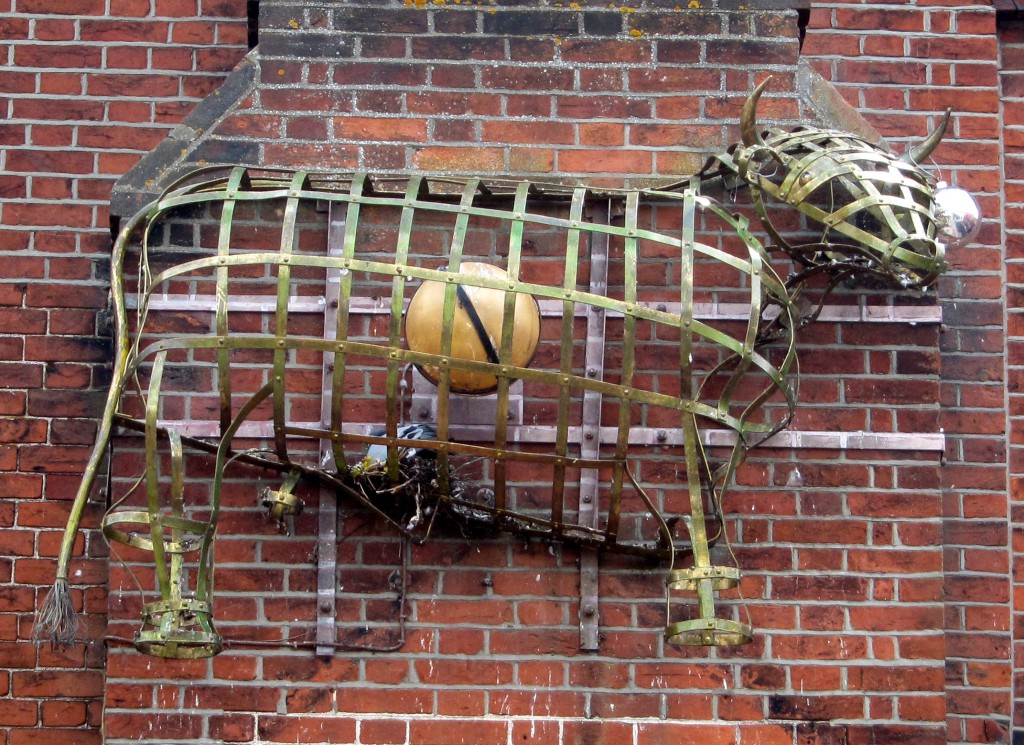 But this time we lingered a while and found a curious sculpture high on a wall on the High Street.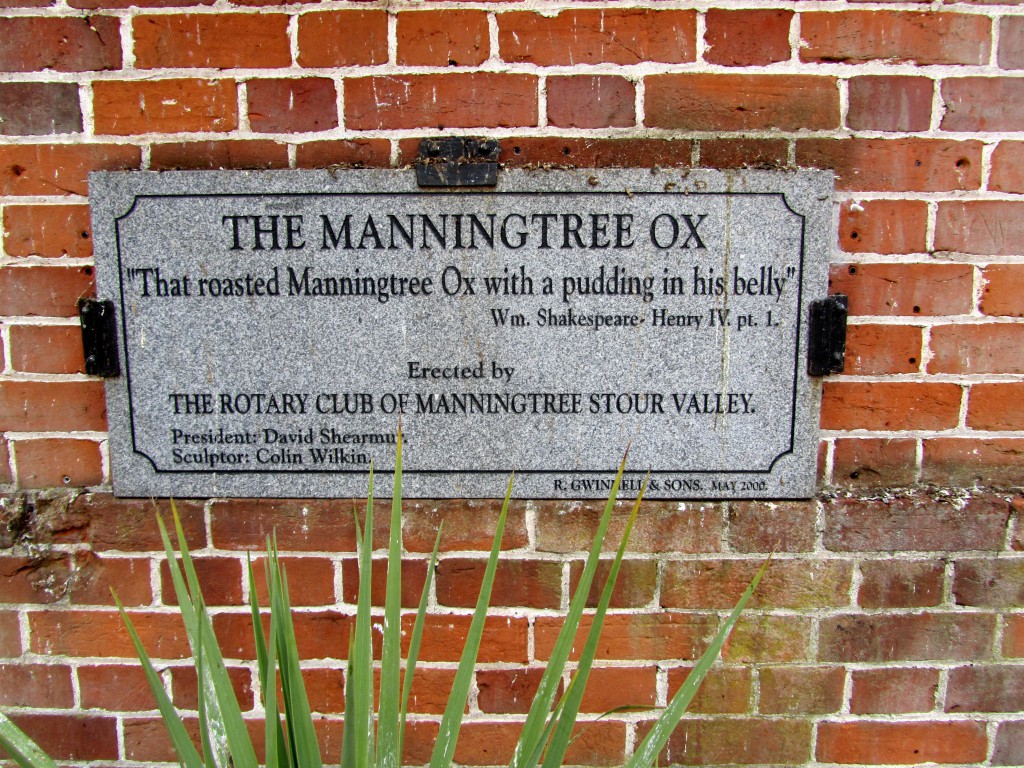 The plaque says it's by Colin Wilkin. Could this be the same Colin Wilkin whose watercolours we discovered at the Fry Art Gallery? Might this ox have stepped out from one of his paintings?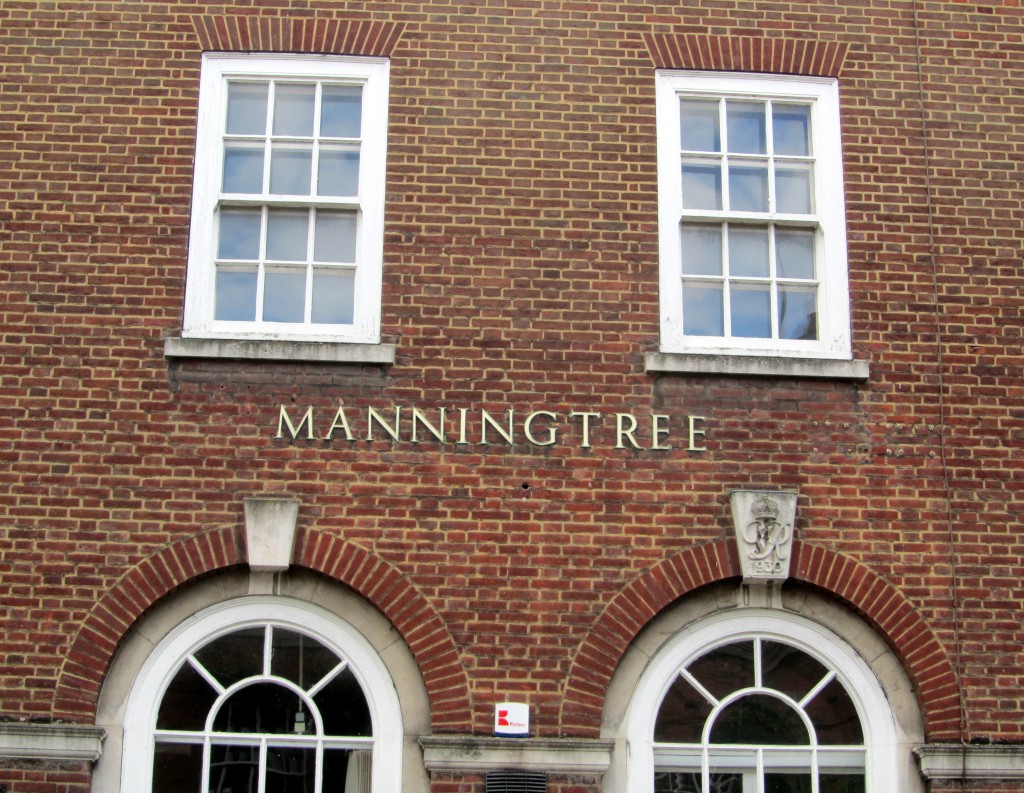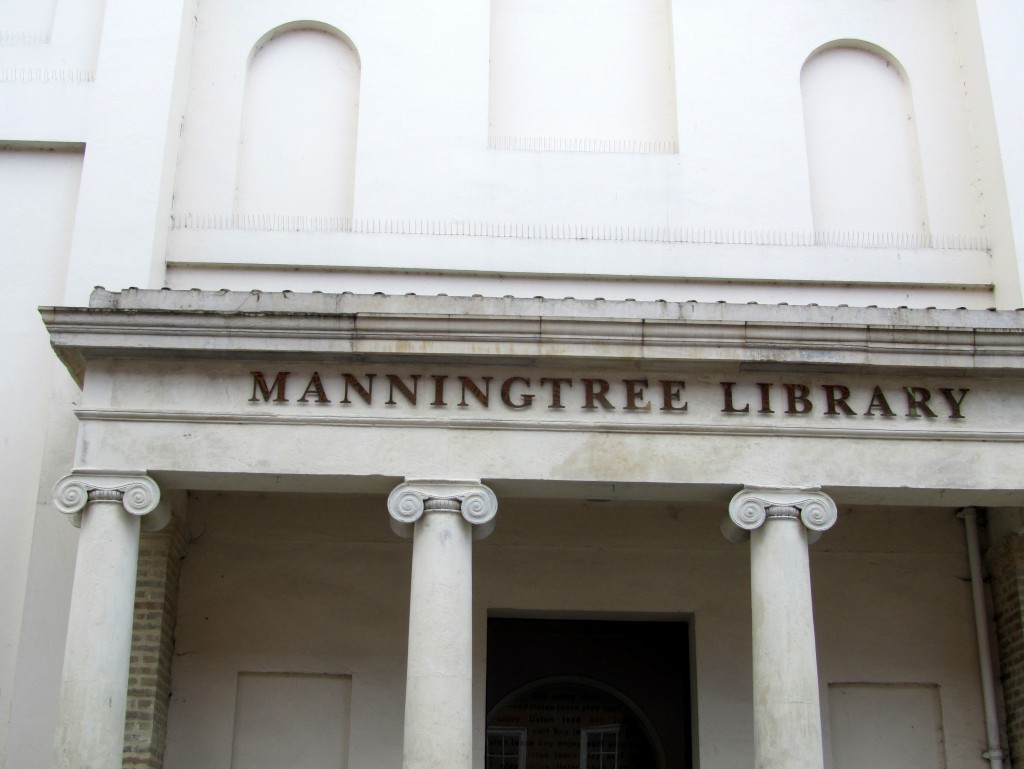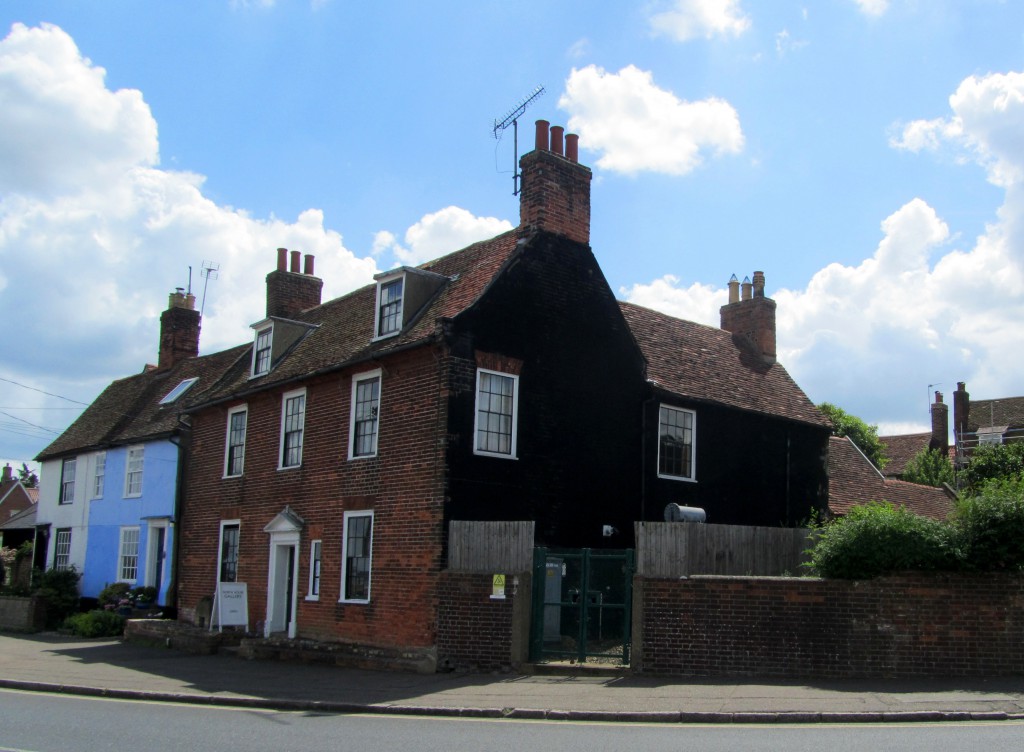 We've been back to Manningtree a few times since that first visit, each time drawn back to see an exhibition at the North House Gallery. It's a lovely space, always filled with beautiful pieces chosen with great care and integrity to shine in its elegant rooms. I first discovered it thanks to a piece in Galleries magazine by Nicholas Usherwood, and this month he's written another –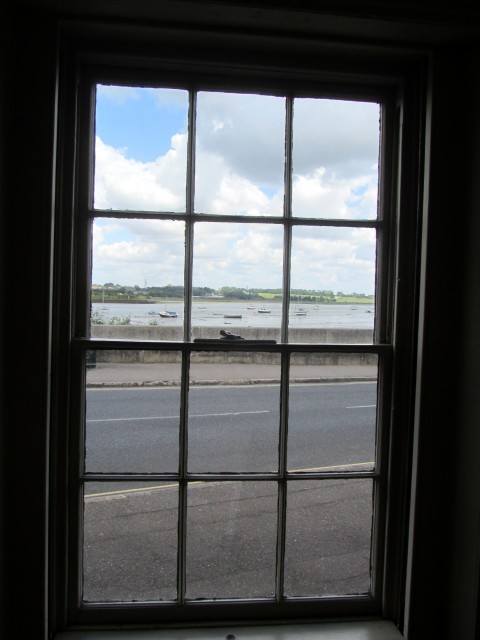 North House Gallery has long been one of my favourite small galleries in East Anglia, the combination of setting – looking straight out over the beautiful Stour estuary at Manningtree – and luminous ambience, the converted house/studio space of the early Modernist painter Blair Hughes-Stanton, giving it an ambience that is hard to equal. And it also has, in artist/owner Penny Hughes-Stanton, a curator of wit and imagination as her latest mixed summer show, 'Gone to the Beach' makes plain – 13 artists, many of them based in the region, being invited to "all aspects of summer by the sea." Invidious to pick names but I love Esmond Bingham's edgy model beach huts and stilt houses, and Simon Carter's seashore abstractions.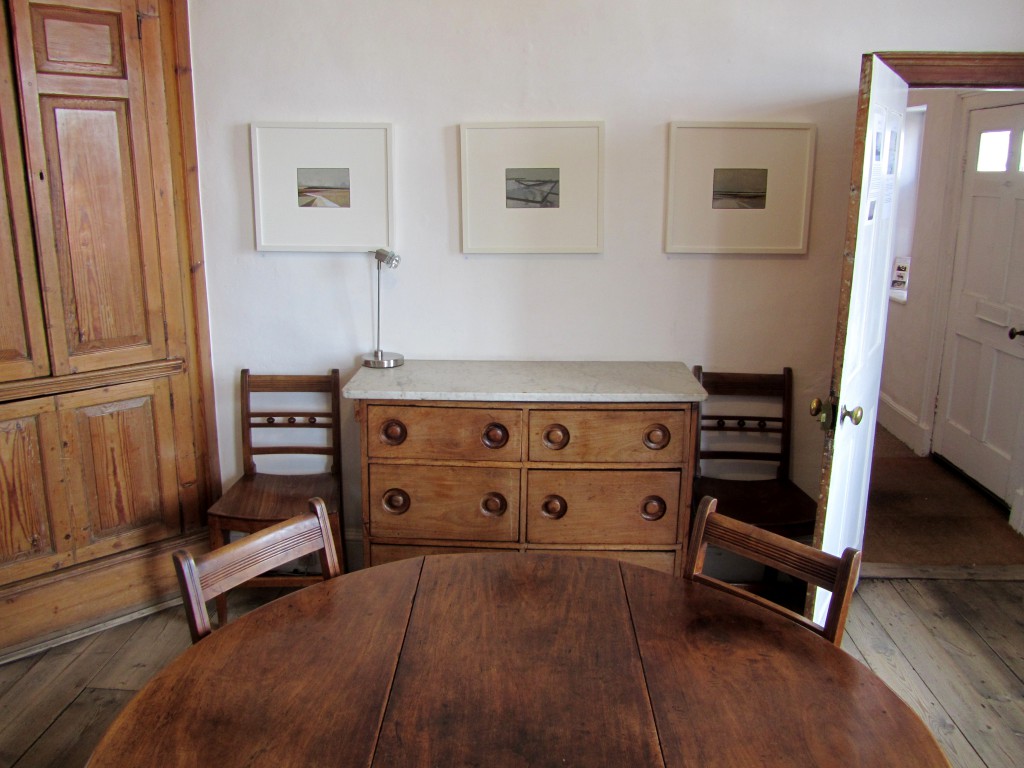 Three paintings by Daisy Cook.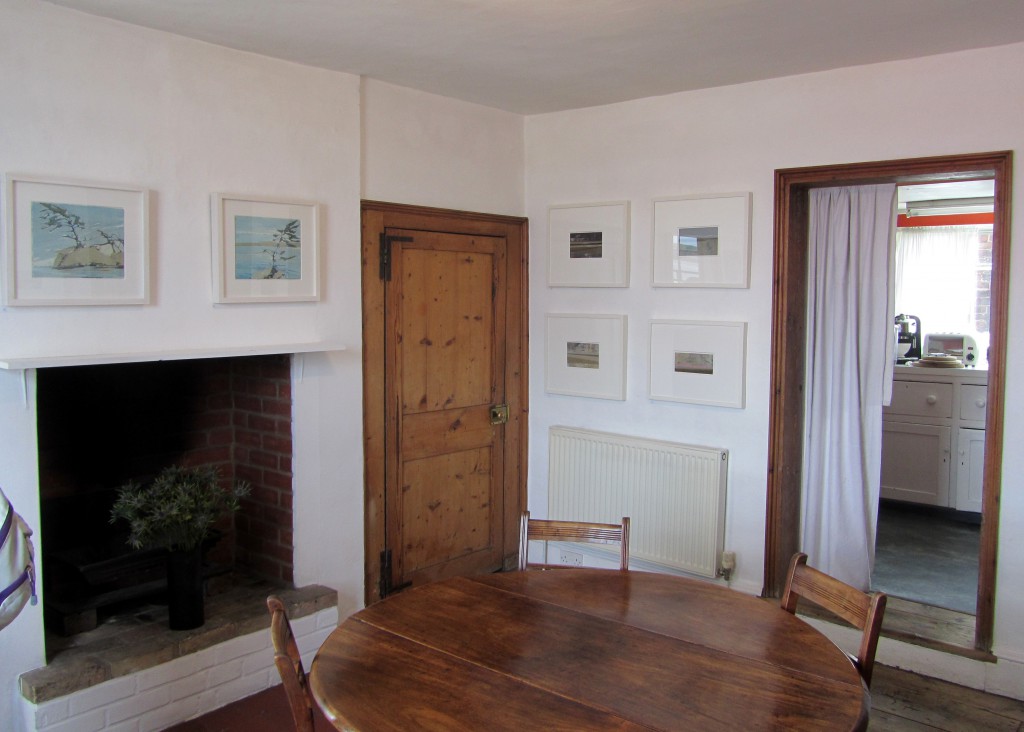 Two paintings by Ffiona Lewis and four by Daisy Cook.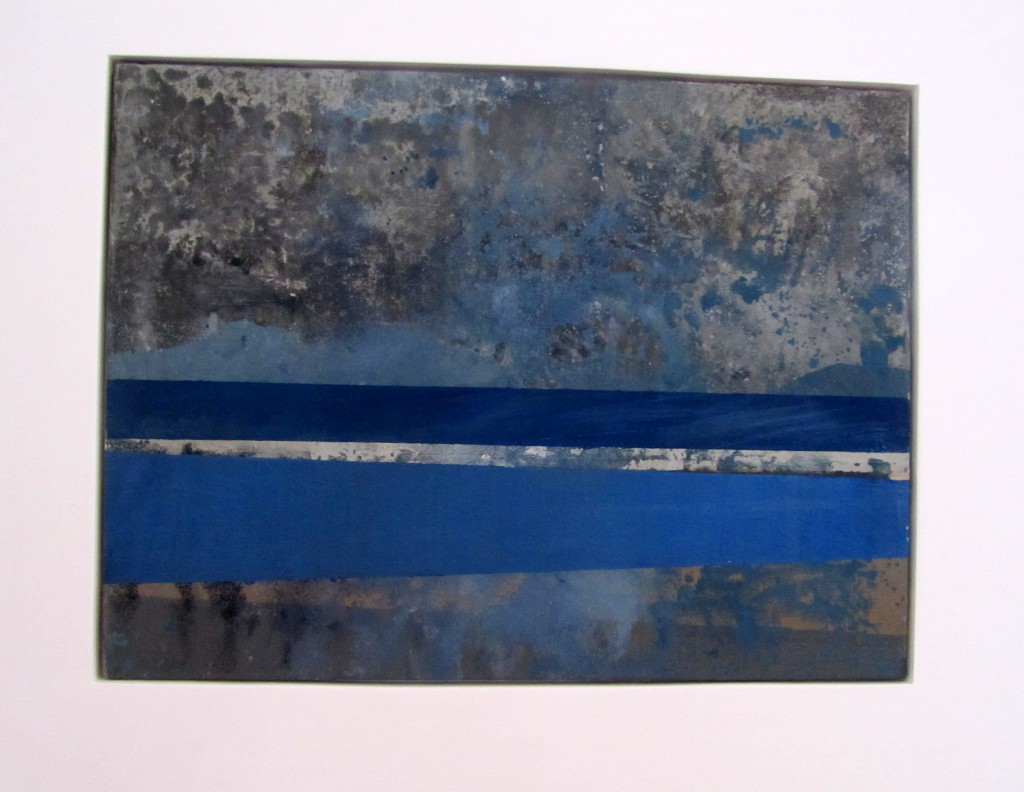 River by Daisy Cook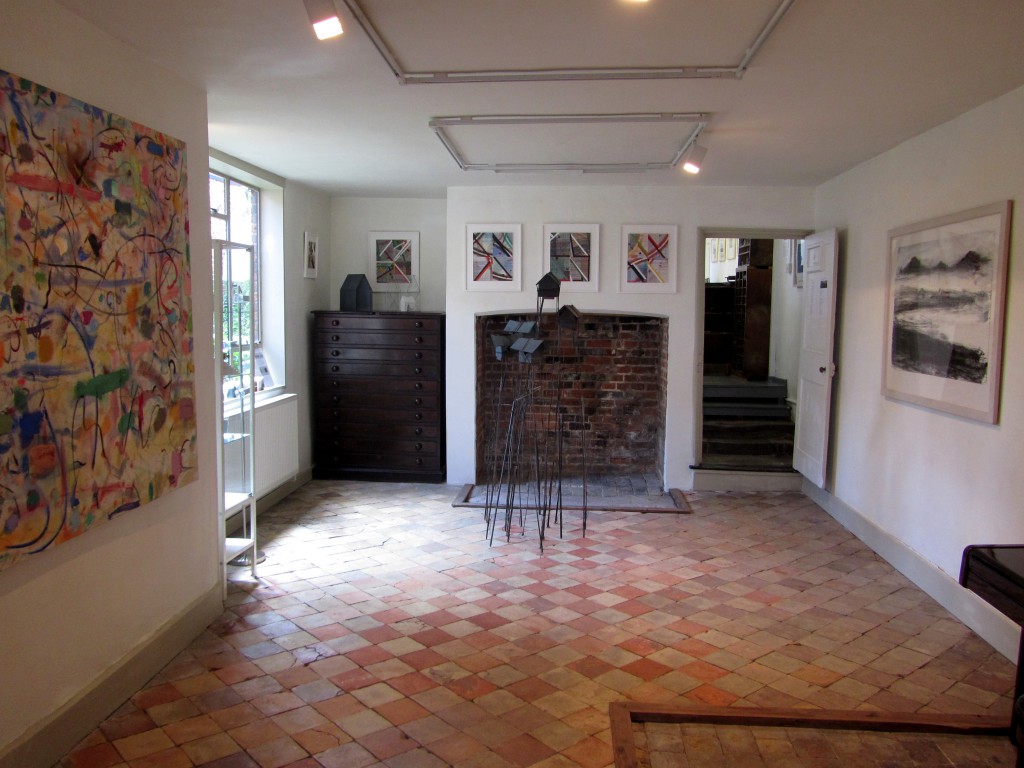 Work by Chris Gough, Esmond Bingham and Jason Hicklin.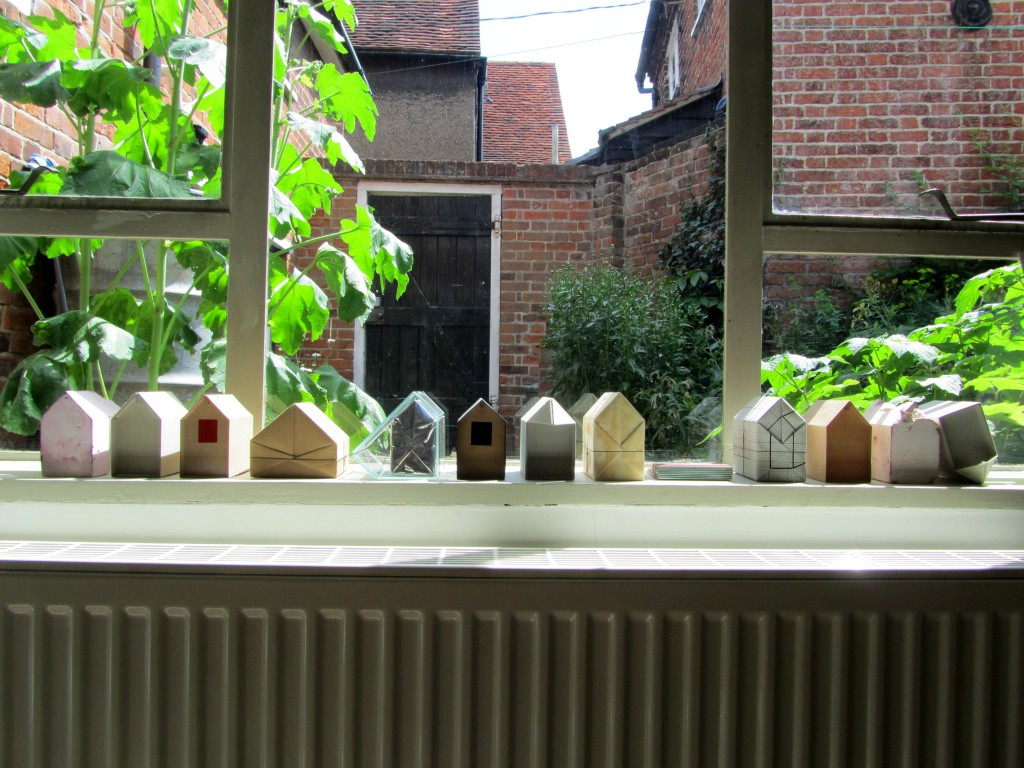 Huts by Esmond Bingham.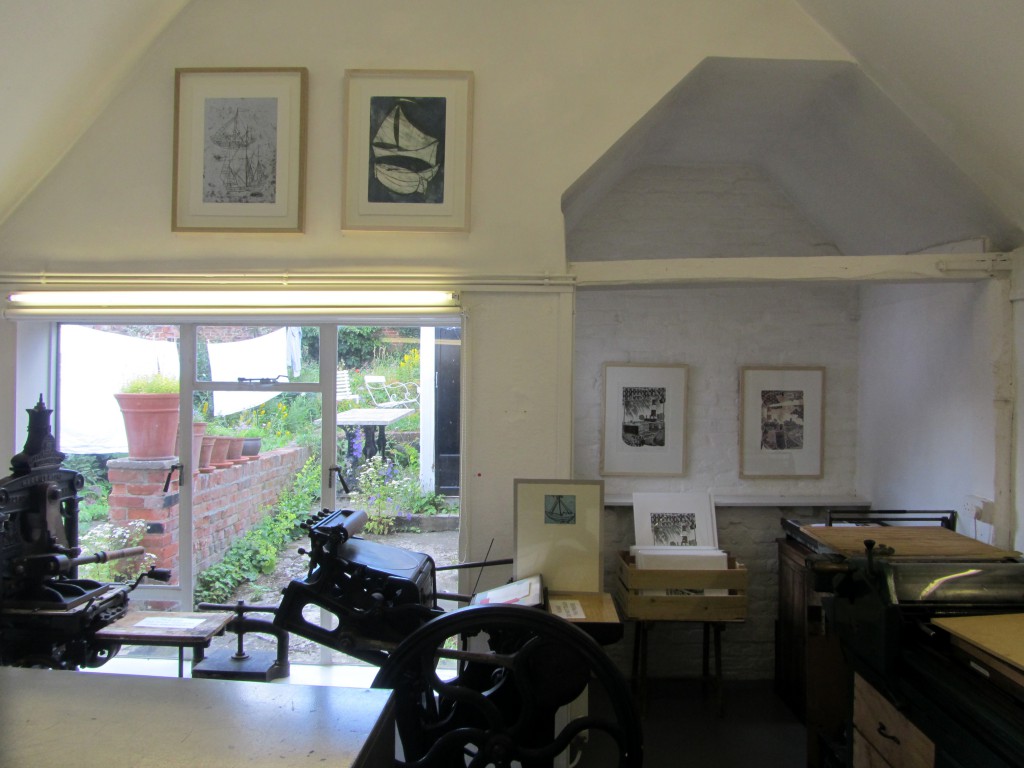 Etchings by Michael Flint and engravings by Neil Bousfield.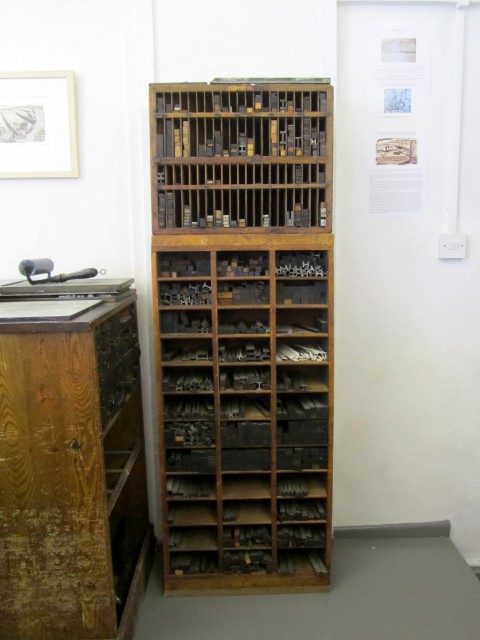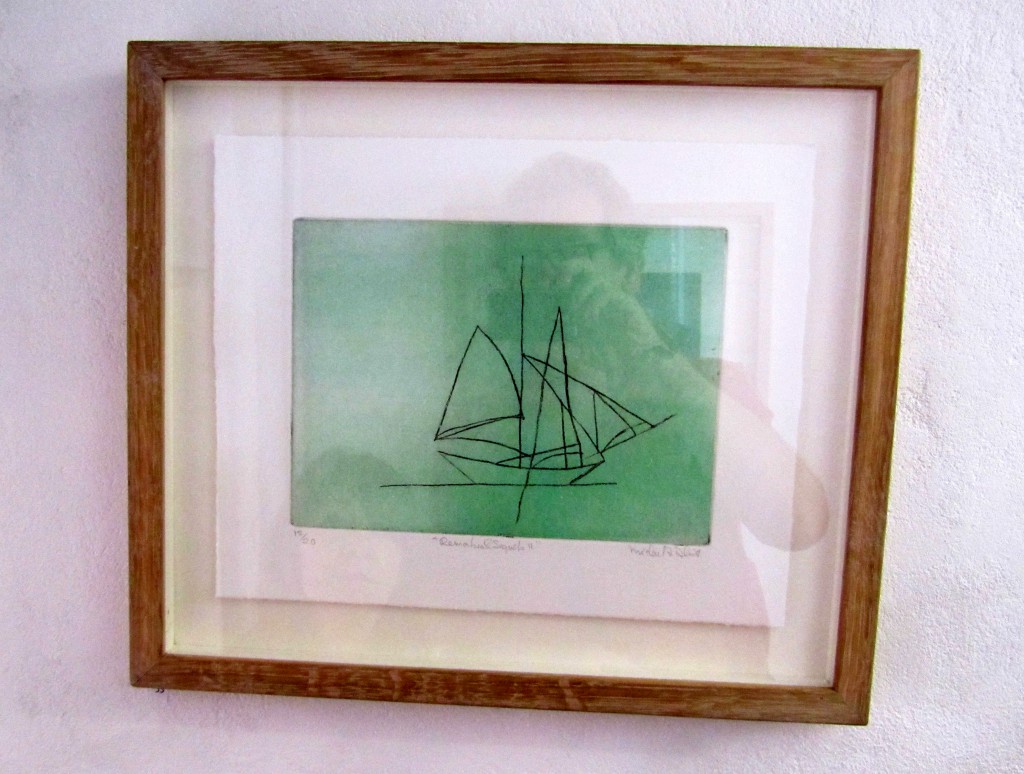 Remakes & Sequels 11 by Michael Flint.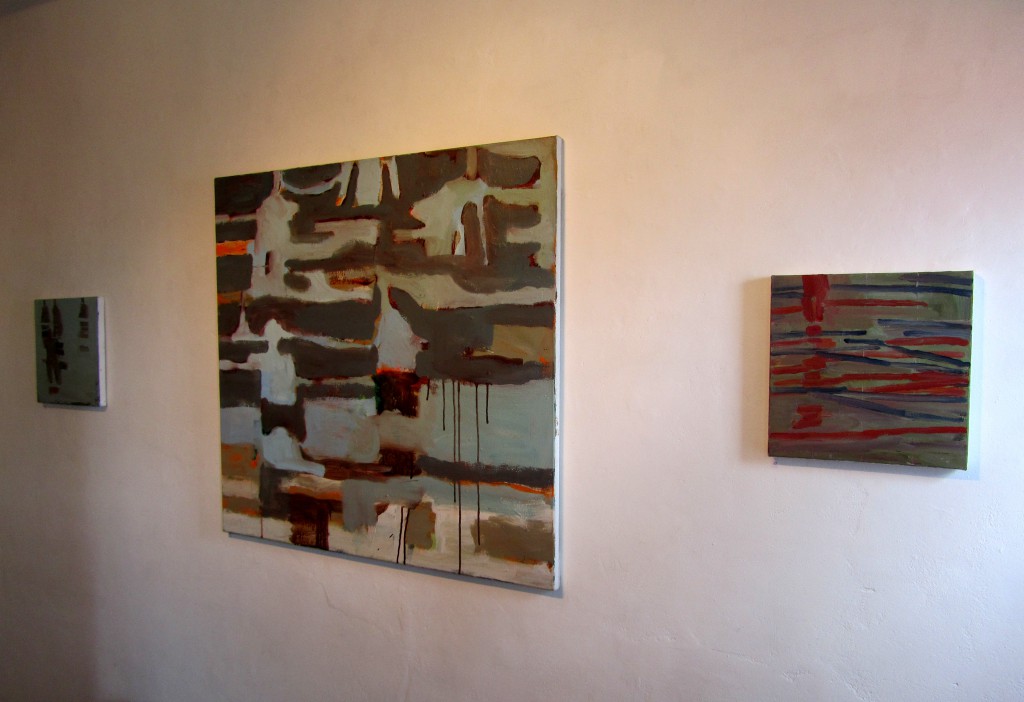 Three paintings by Simon Carter.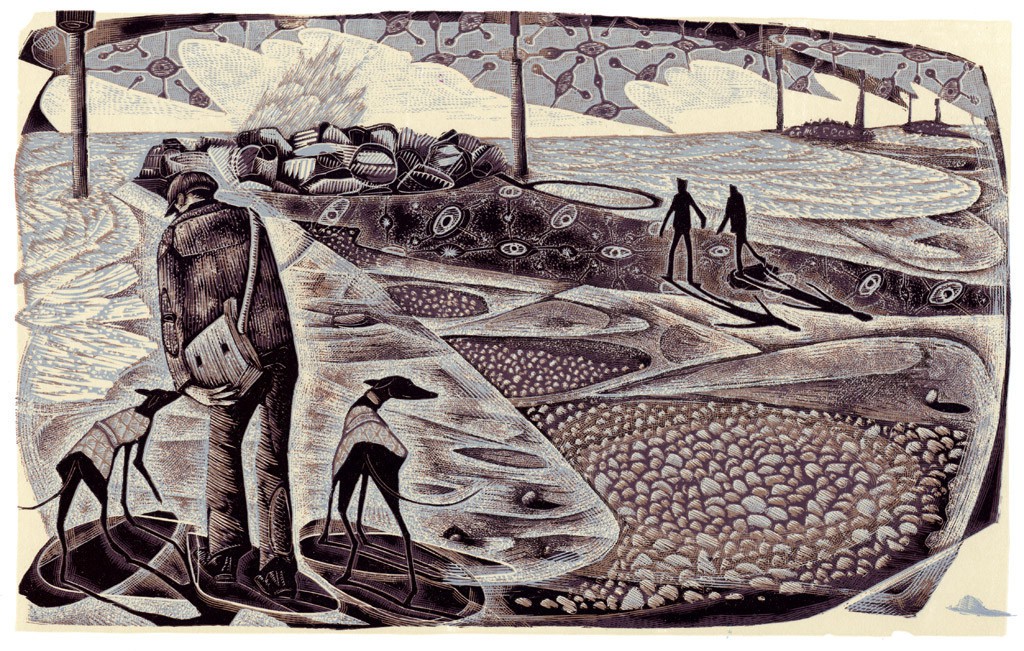 On Eccles Beach by Neil Bousfield.
Penelope Hughes-Stanton welcomed us to her home with fresh brewed coffee in wonky cups then opened her cupboards to show us more Neil Bousfield prints and very kindly gave us a catalogue for an earlier exhibition of work by Telfer Stokes.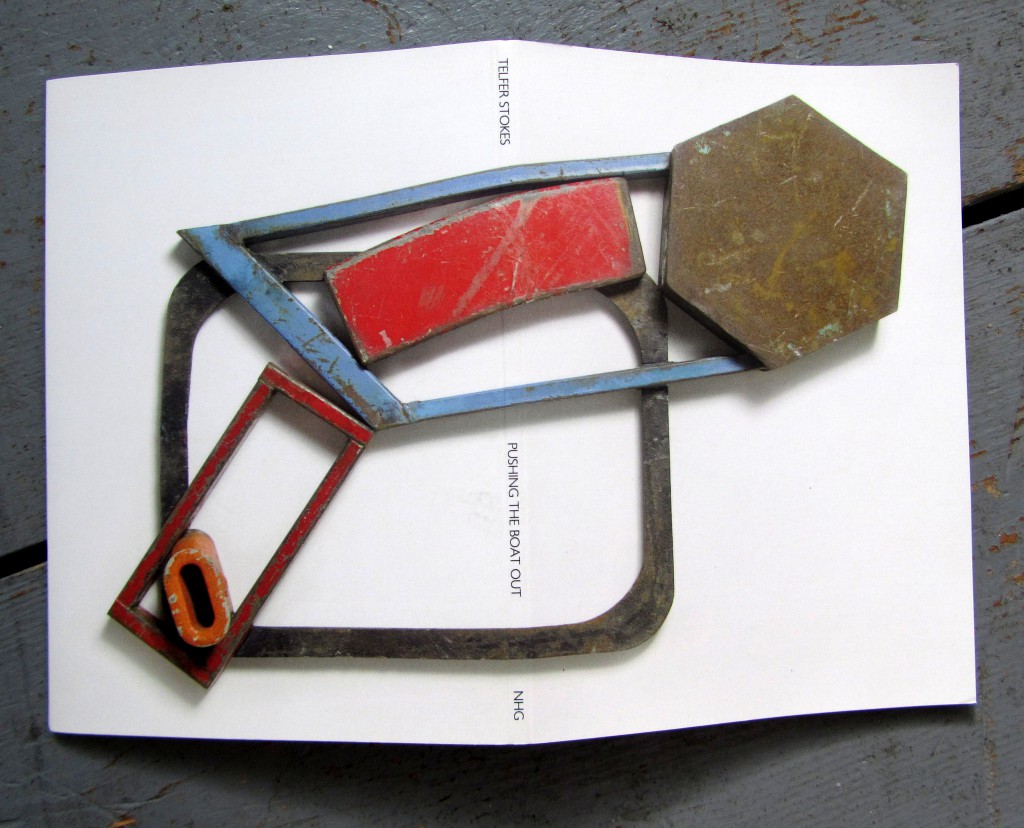 North House Gallery is a great place, full of charm and originality and historic printing presses, and I would heartily recommend a visit immediately – www.northhousegallery.co.uk.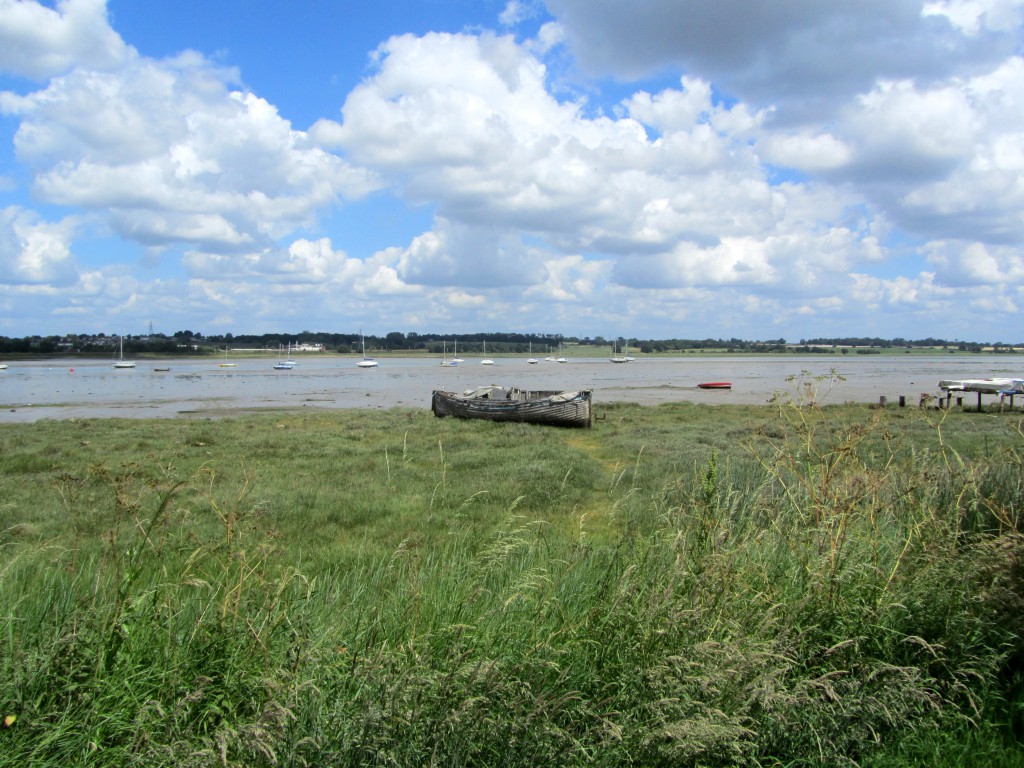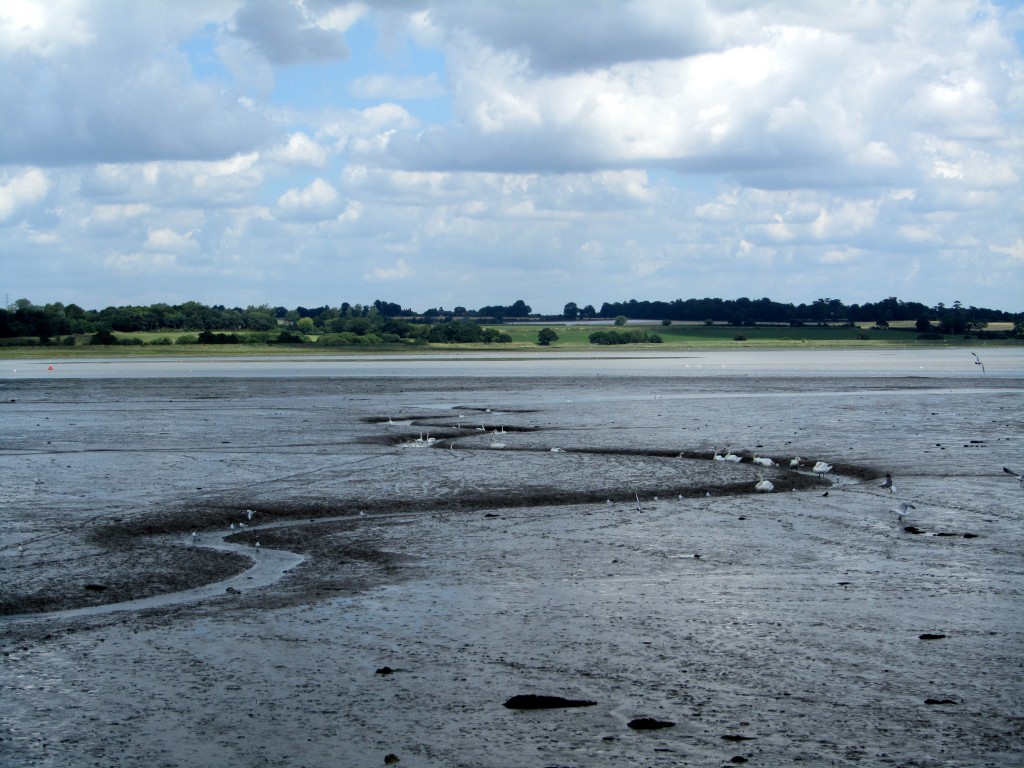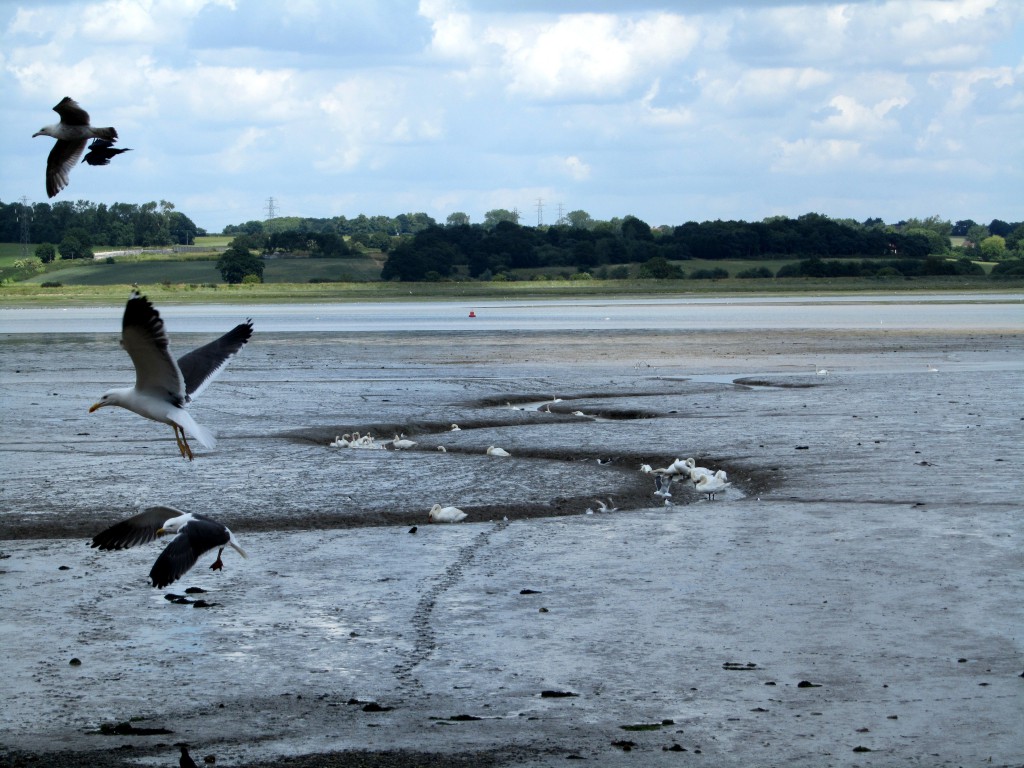 Then a walk along The Walls, the common land of saltings and mudflats from Manningtree to Mistley.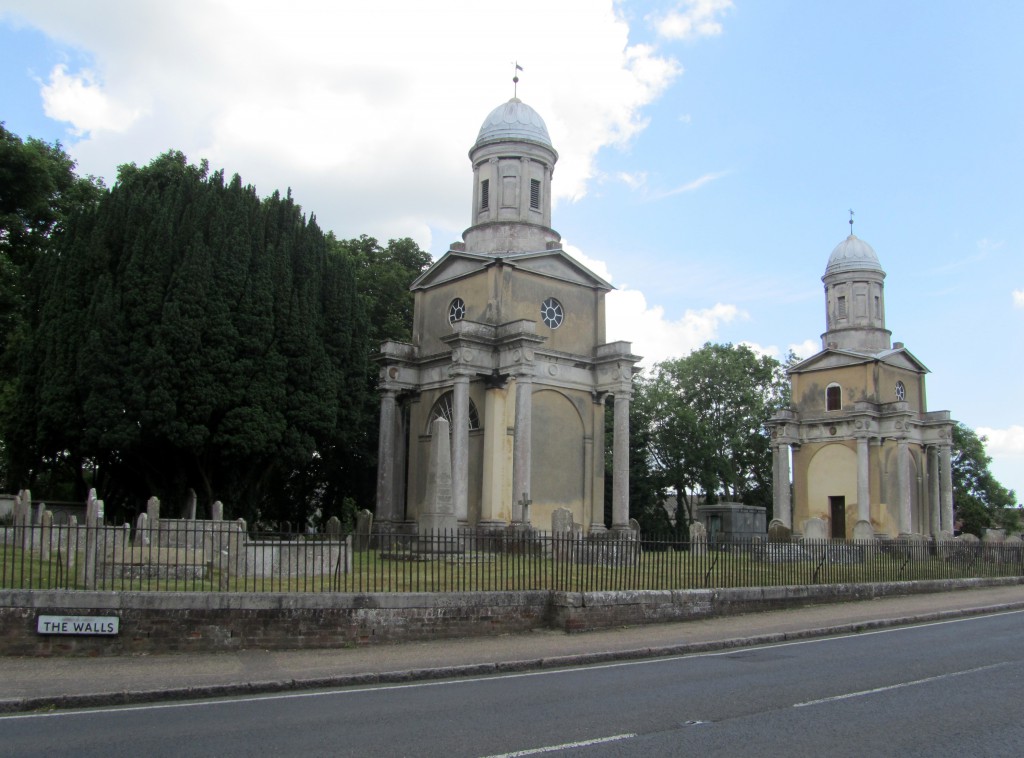 Mistley Towers are all that remain of a Georgian church designed by Robert Adam in 1776.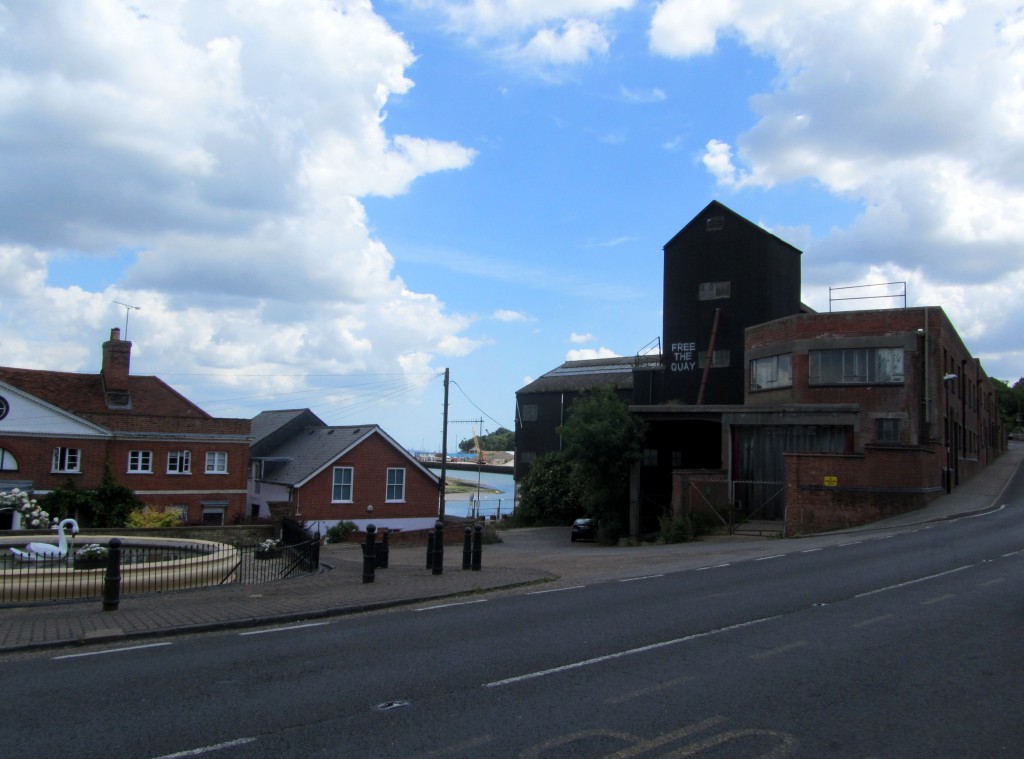 Mistley Quay was out of bounds, its future uncertain, private wharf or village green? Free the Quay.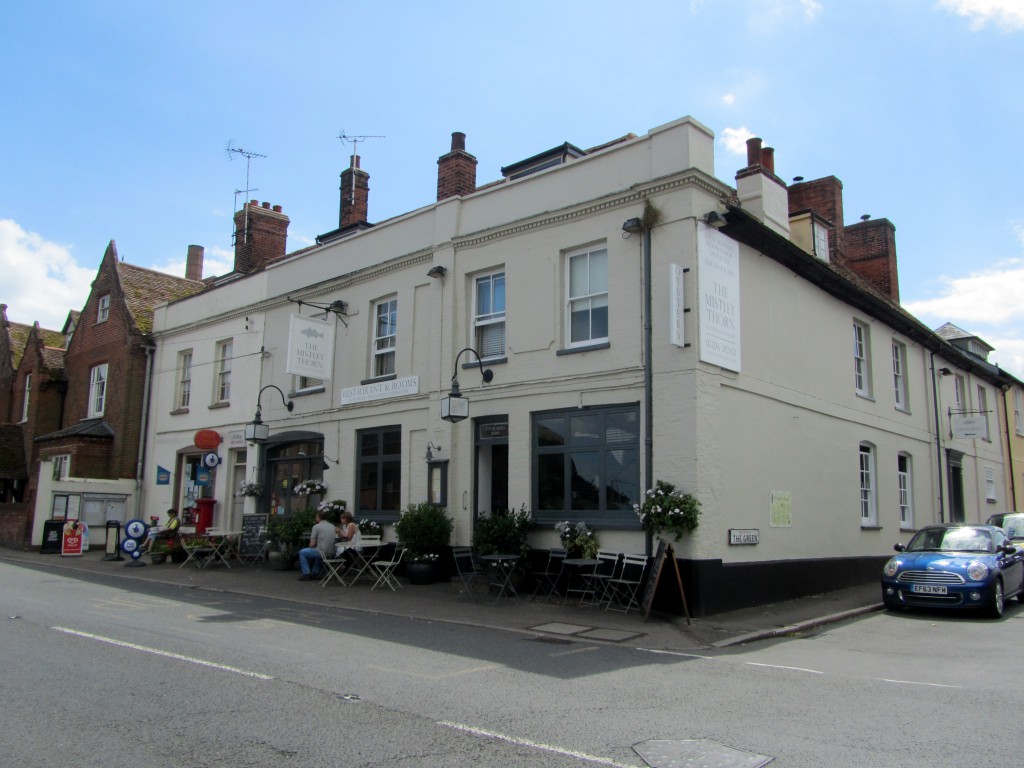 The Mistley Thorn was perfect for lunch, serving gourmet food and Adnams ales, a great combination.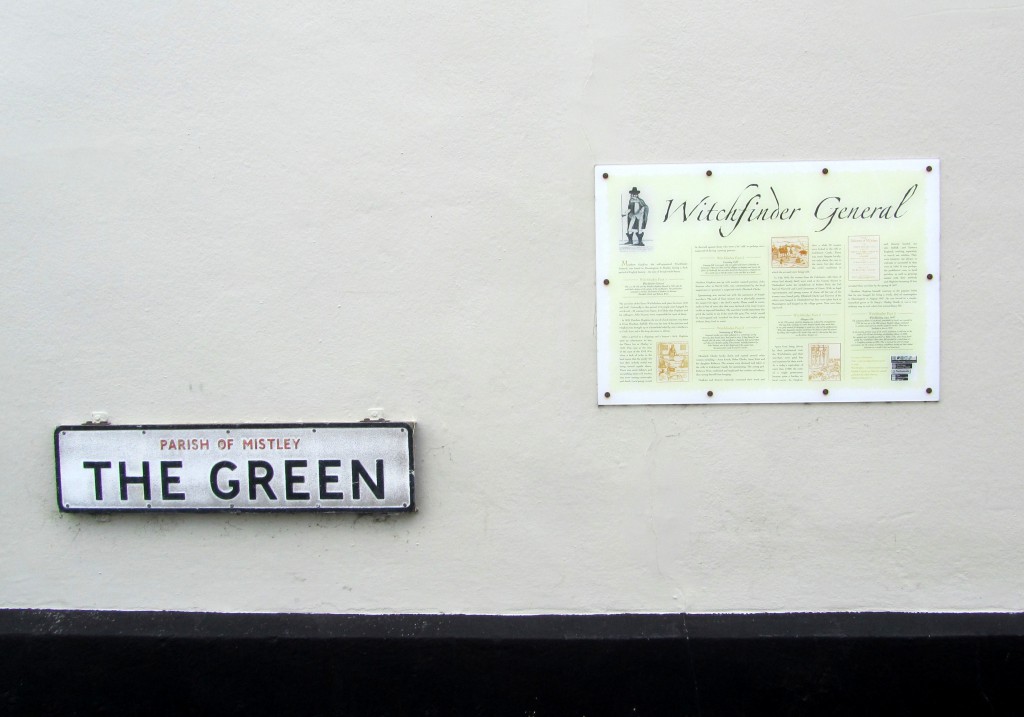 A notice on the wall says Matthew Hopkins, the notorious Witchfinder General, once owned the pub.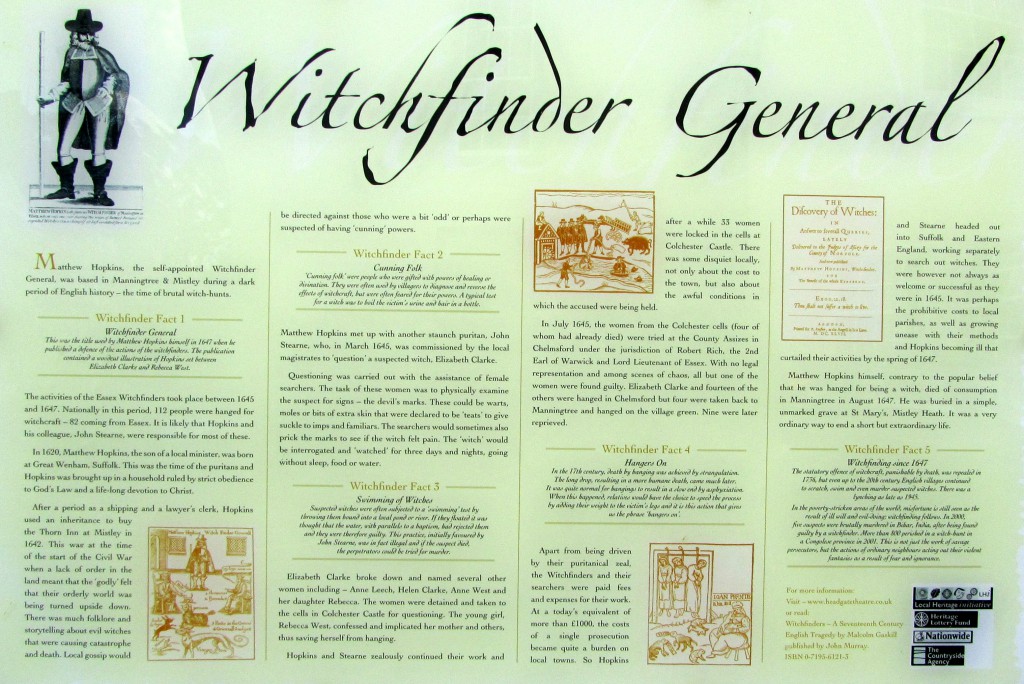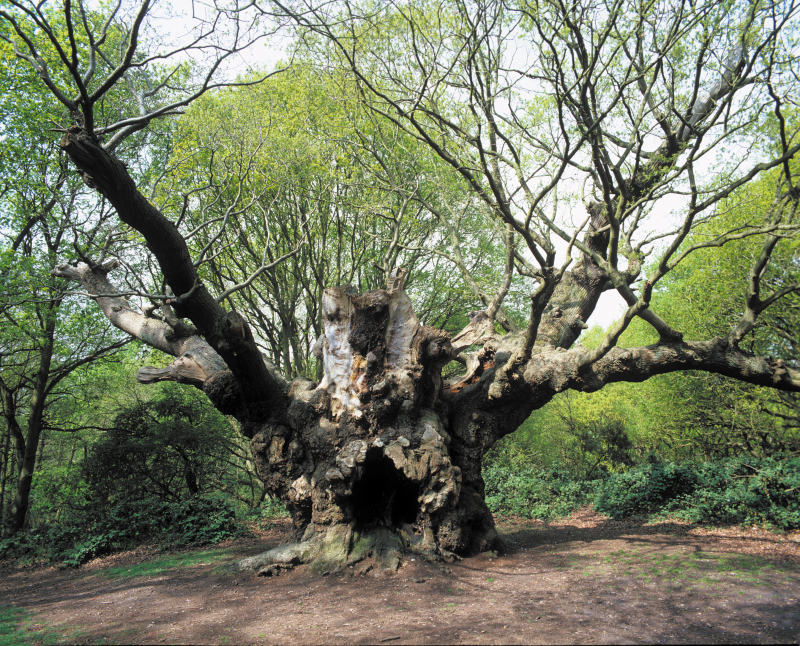 It was only later, as I was writing this, that I discovered we'd been within reach of a remarkable oak tree in Mistley. I wish I'd known, it looks fantastic. It's called Old Knobbley and it even has its own website, www.oldknobbley.com, and it can be found here. No excuses now for missing it next time.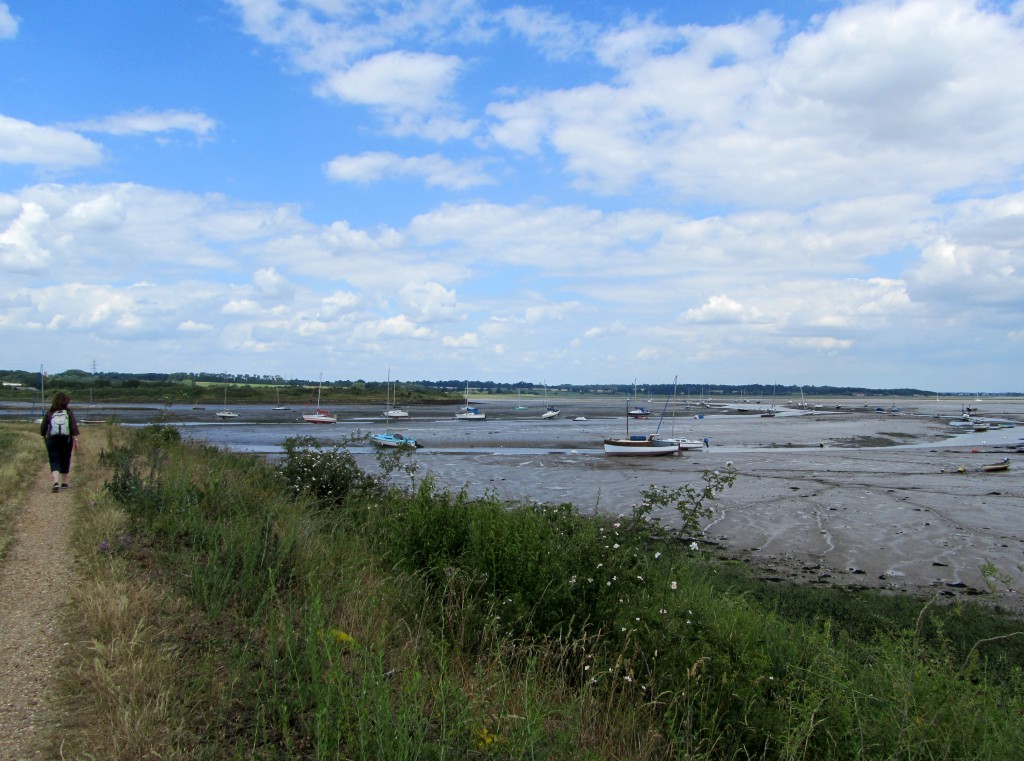 After lunch we returned to Manningtree and followed the Stour path upriver to Flatford.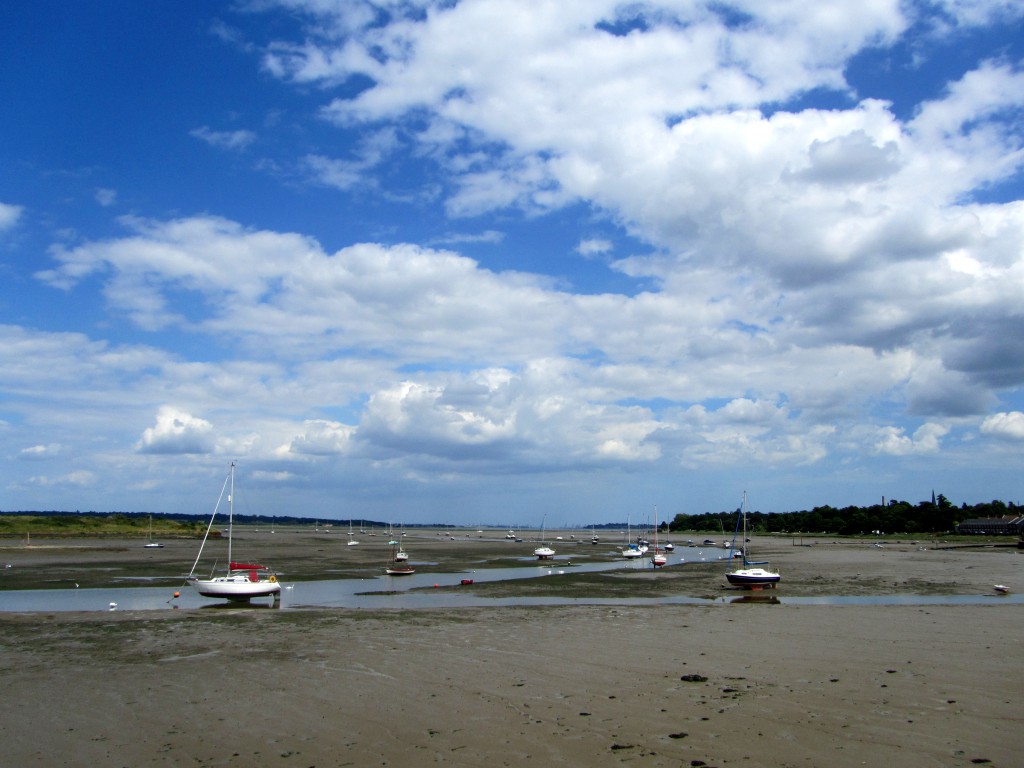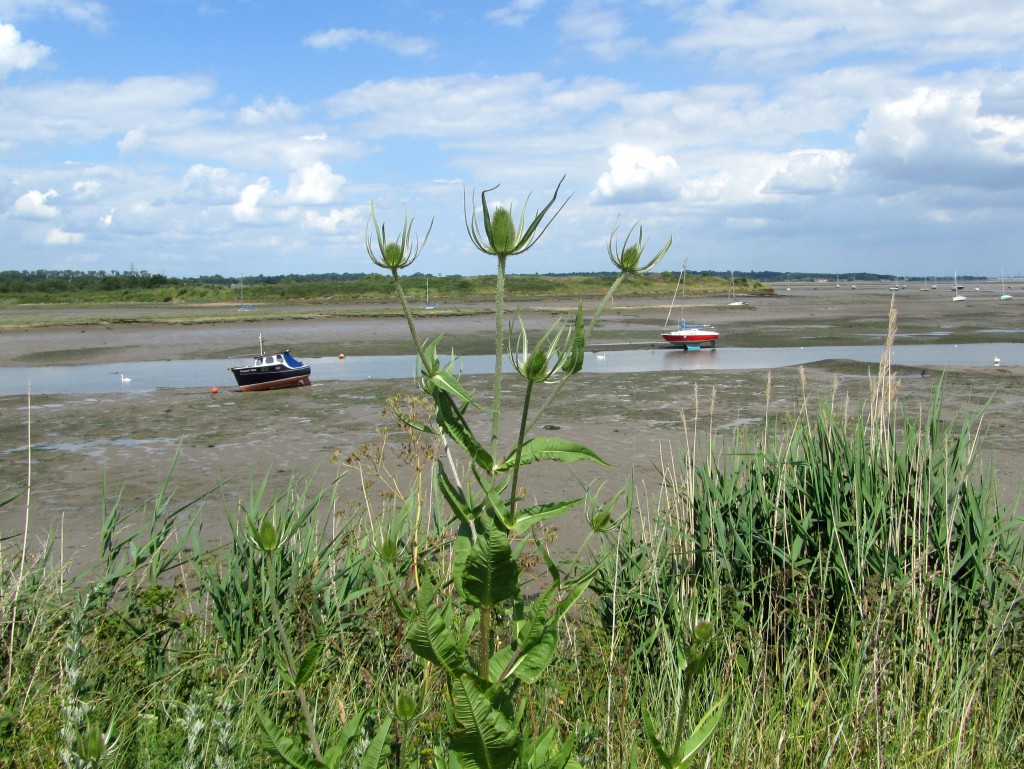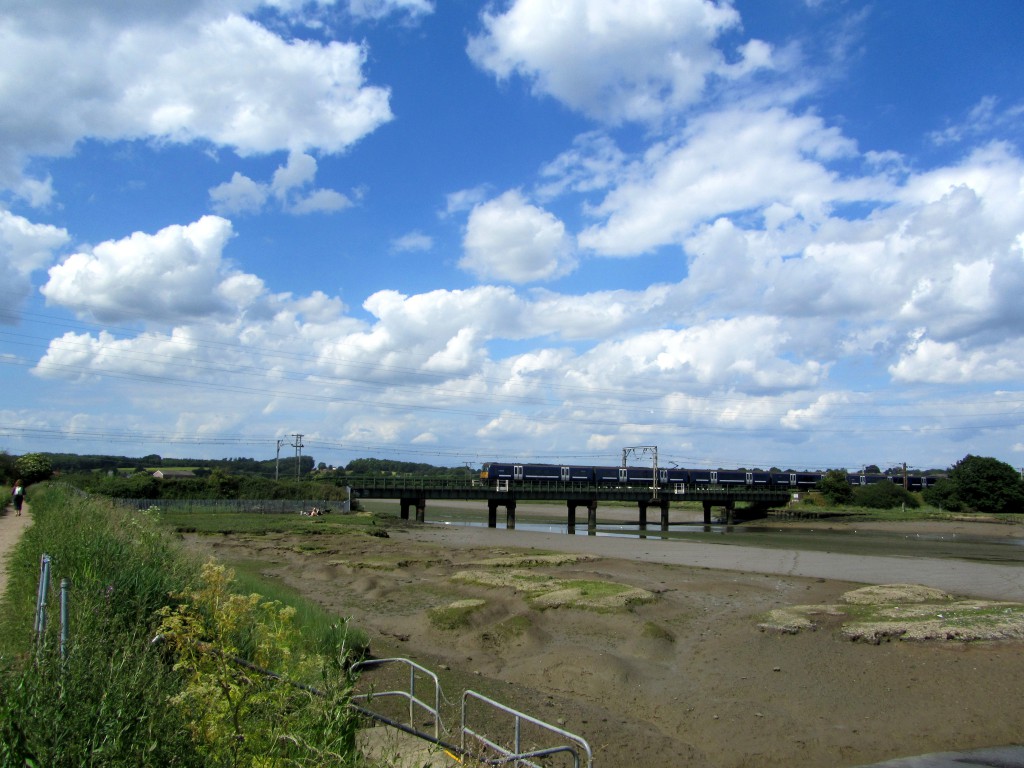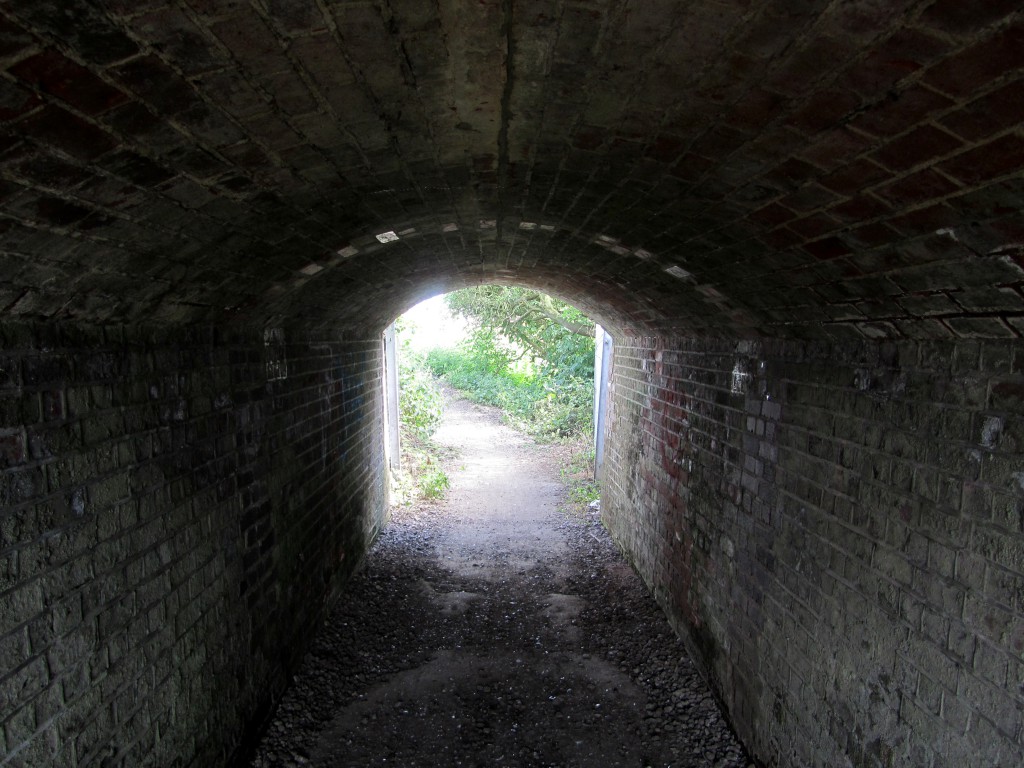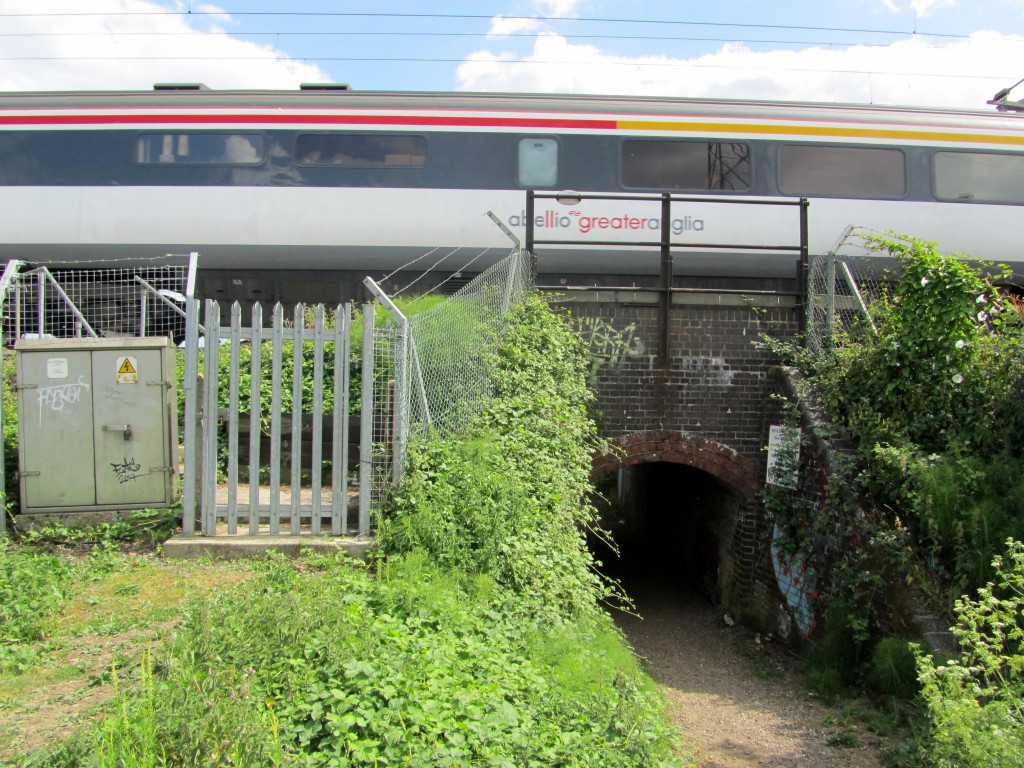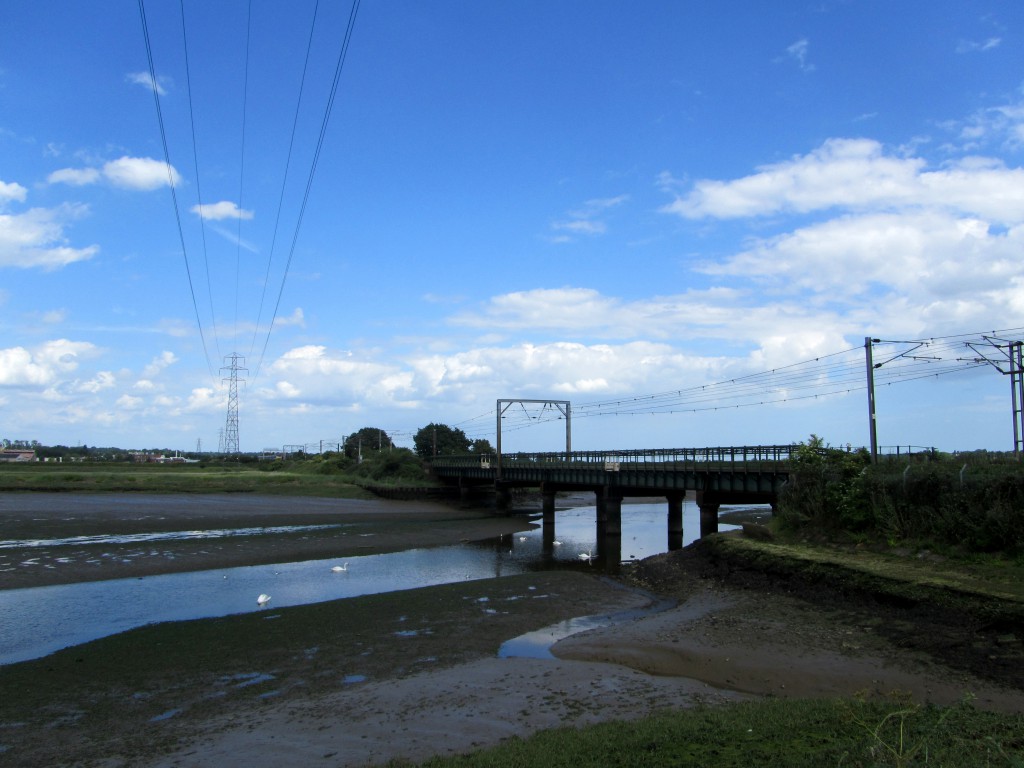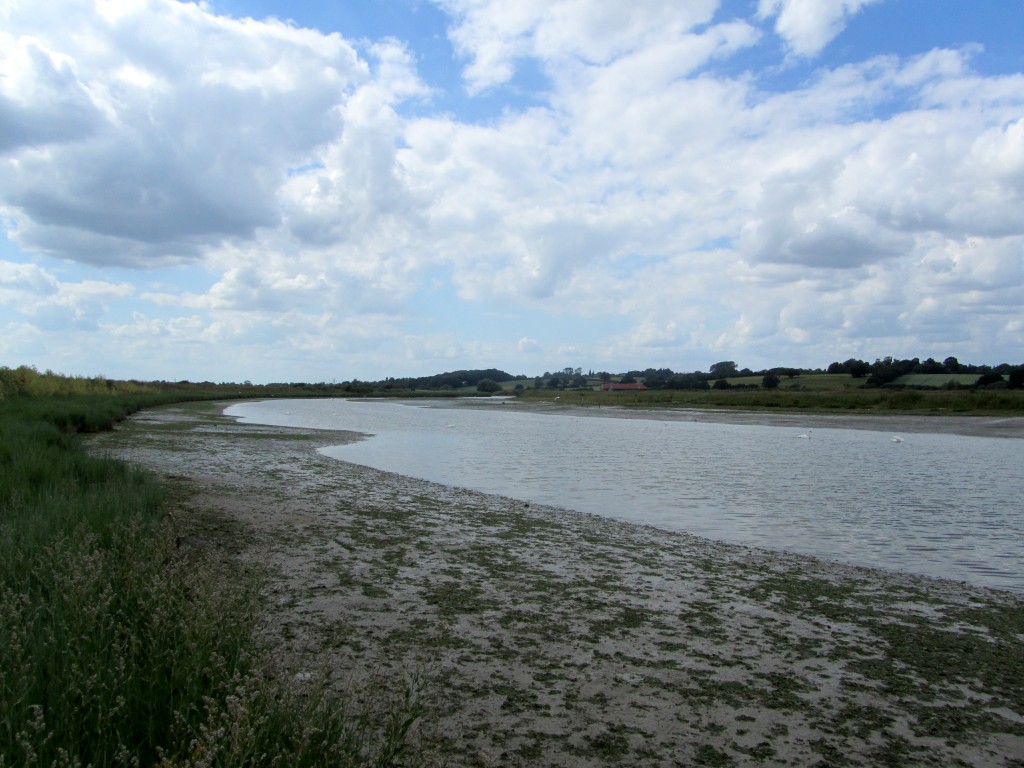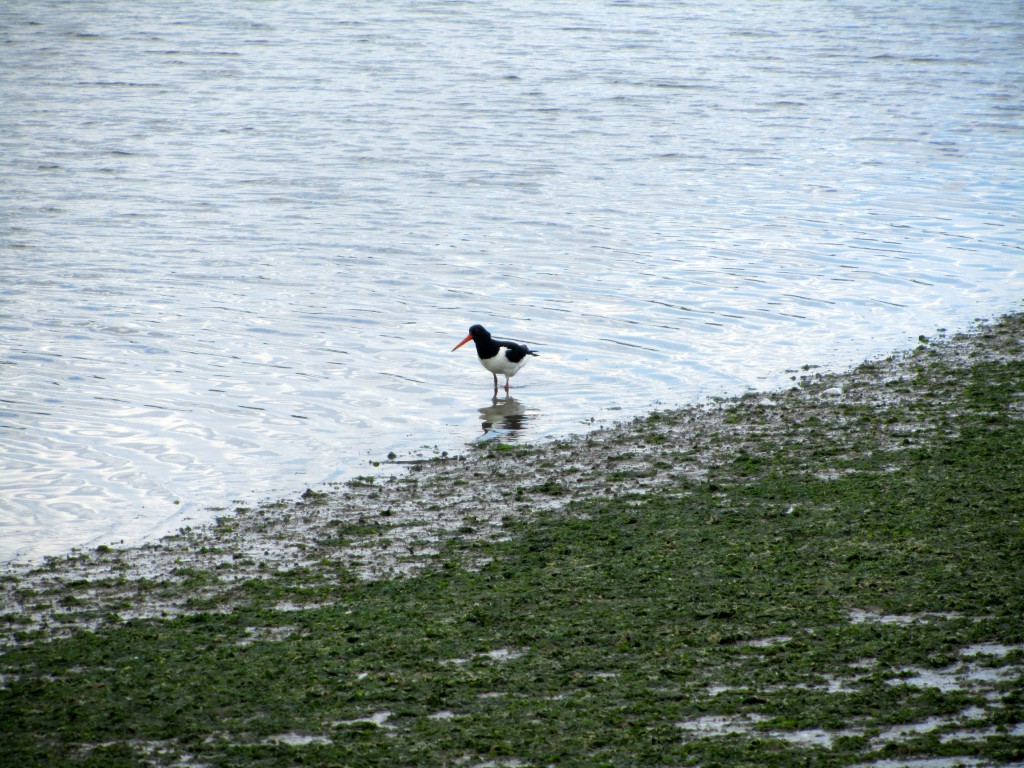 An oystercatcher wading in the shallows.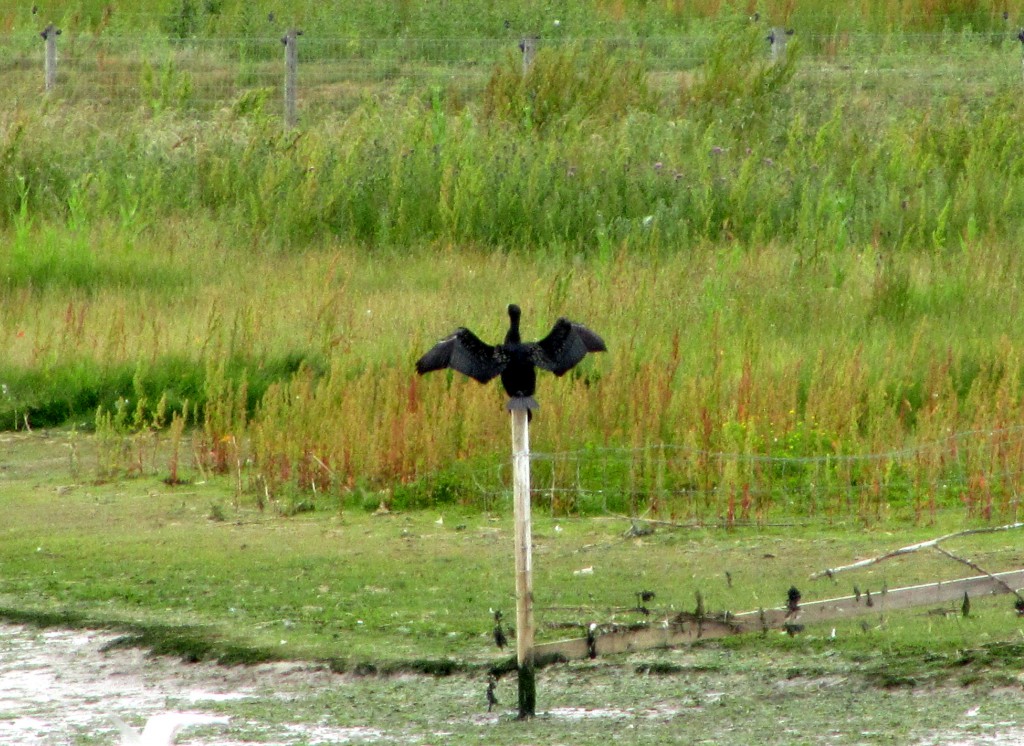 A cormorant drying its wings.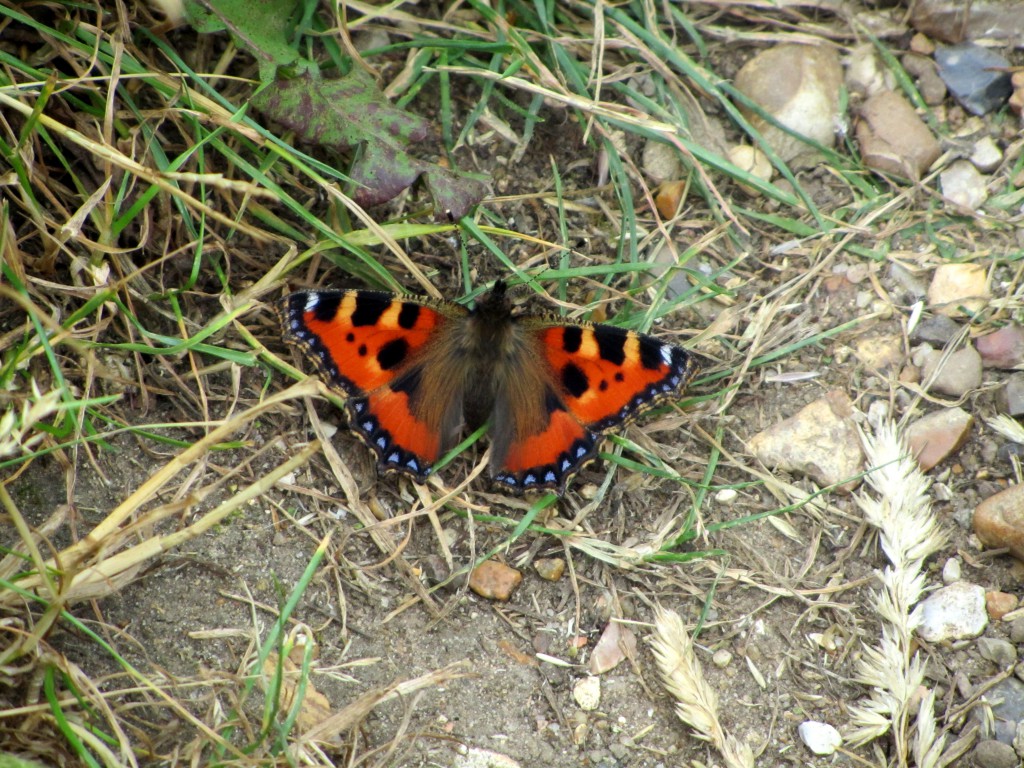 A small tortoiseshell basking in the sun.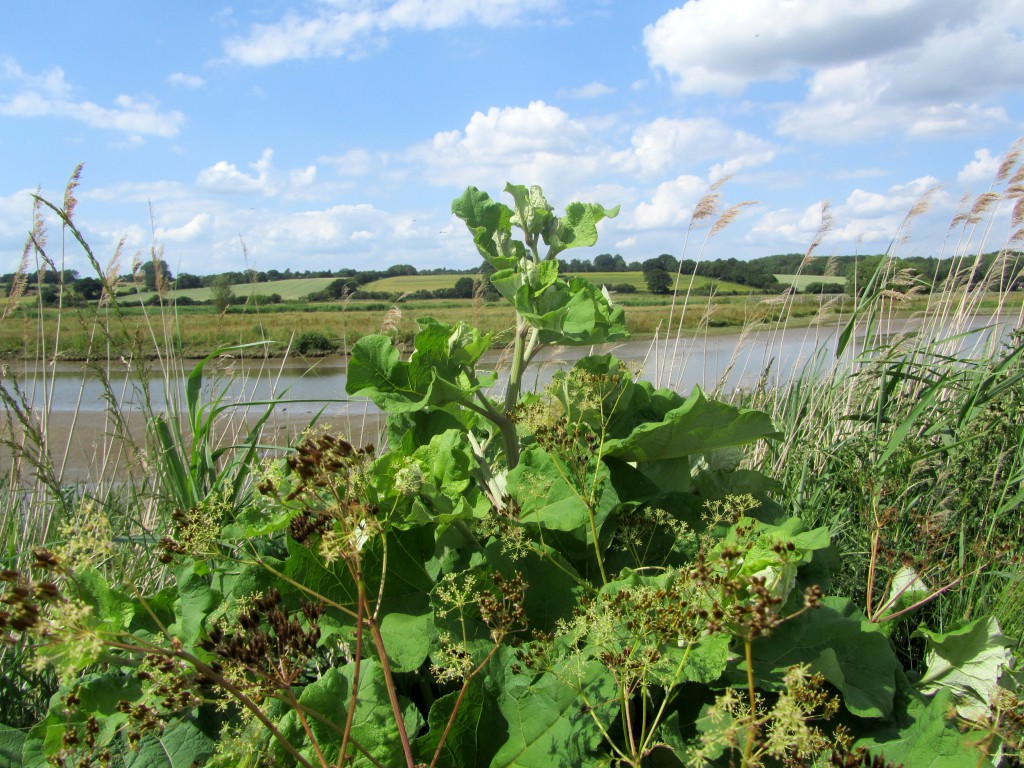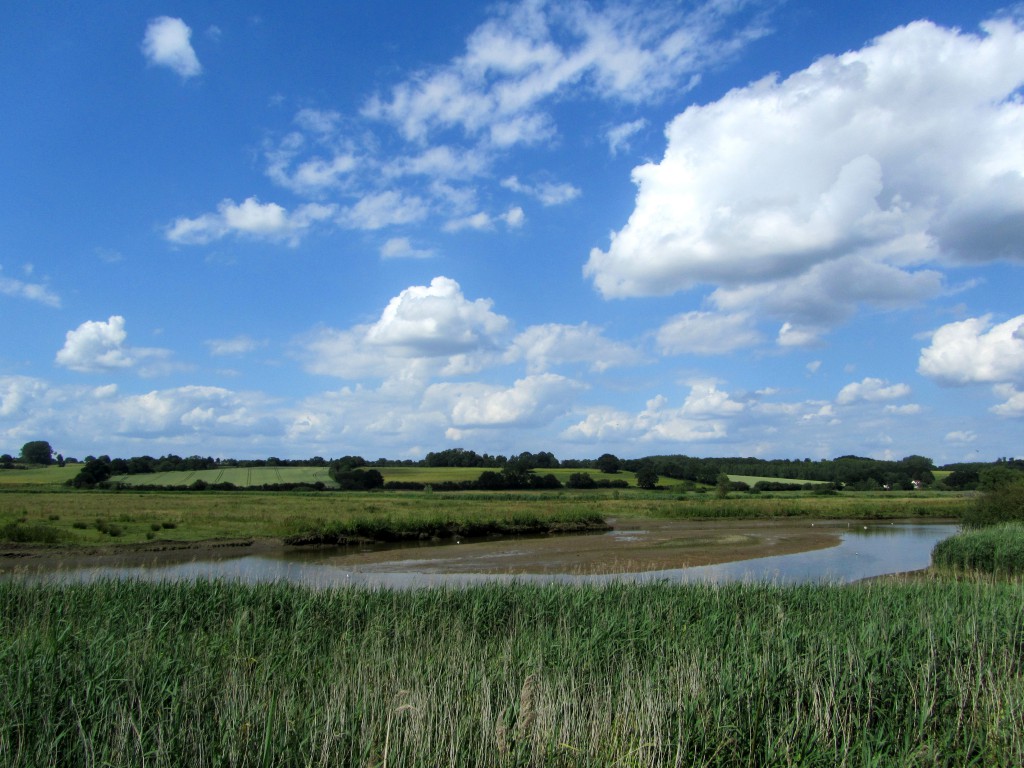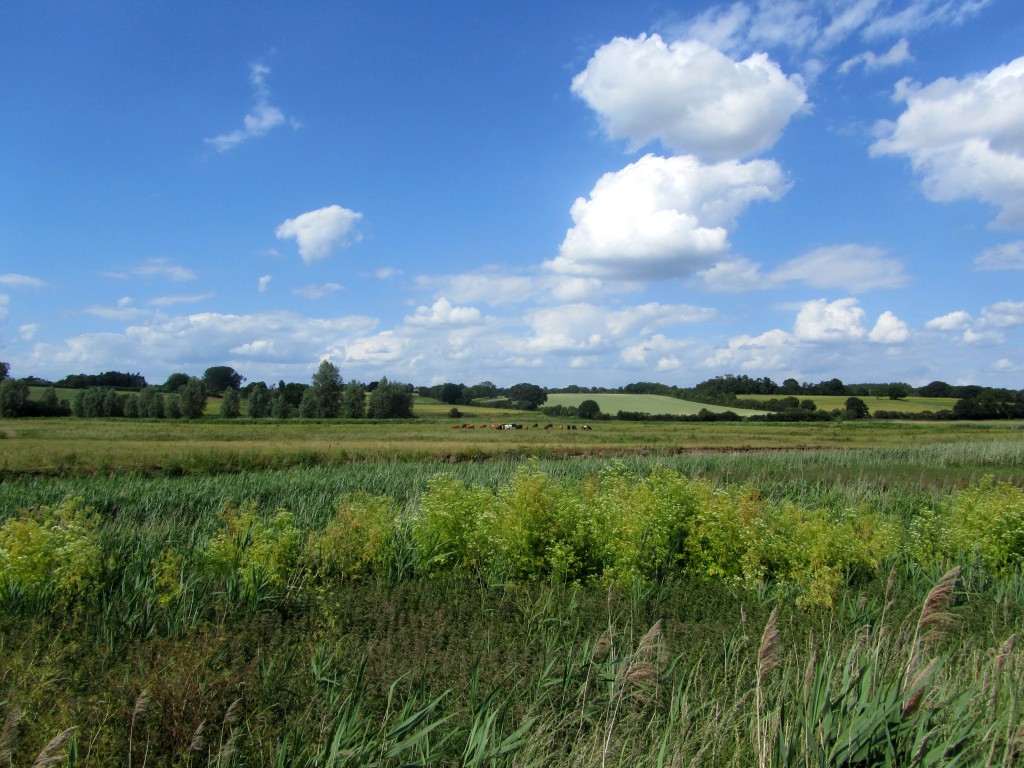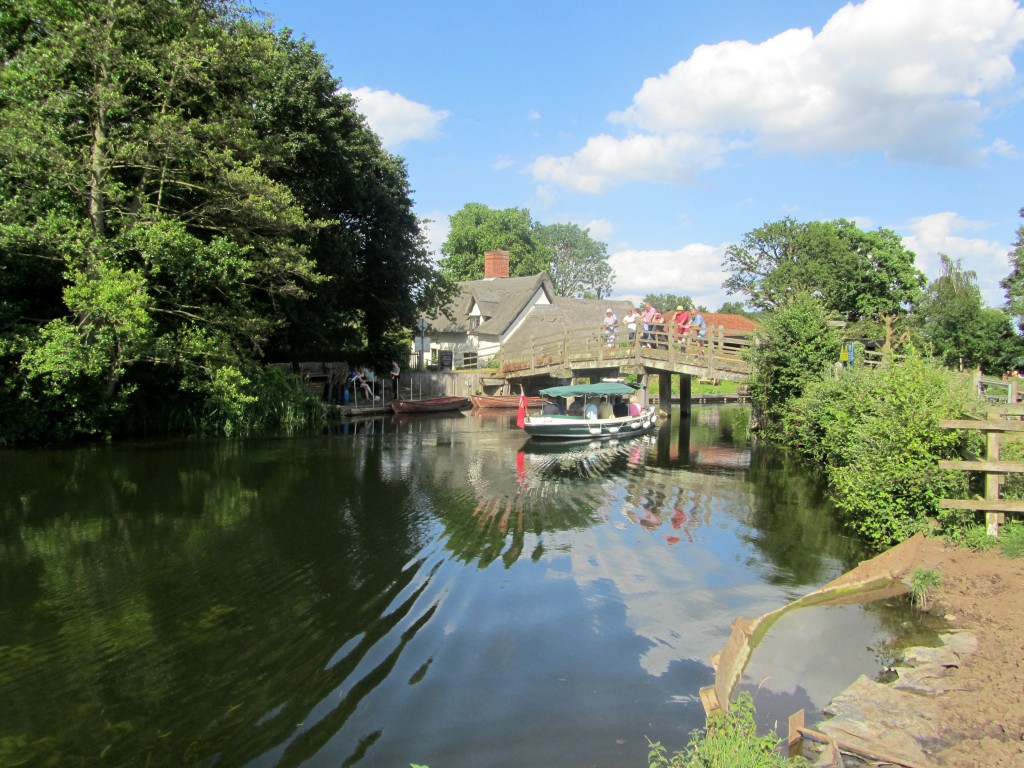 We arrived at Flatford Bridge just in time for tea, and remembered how we'd come here a year ago from the opposite direction – Flatford Mill.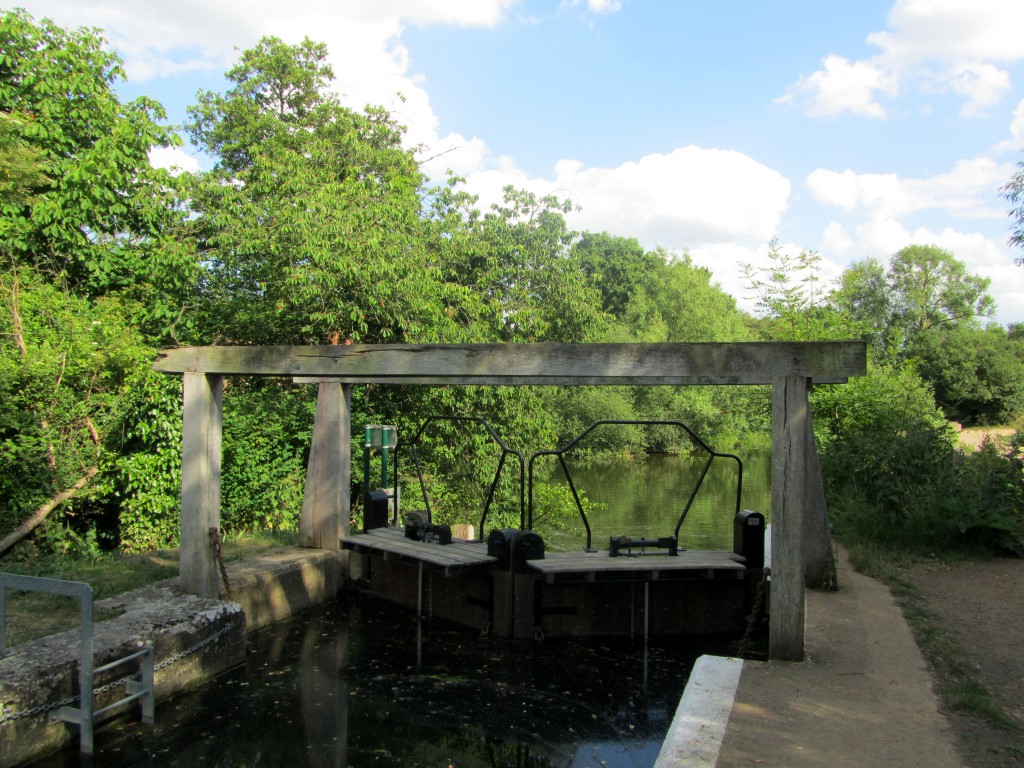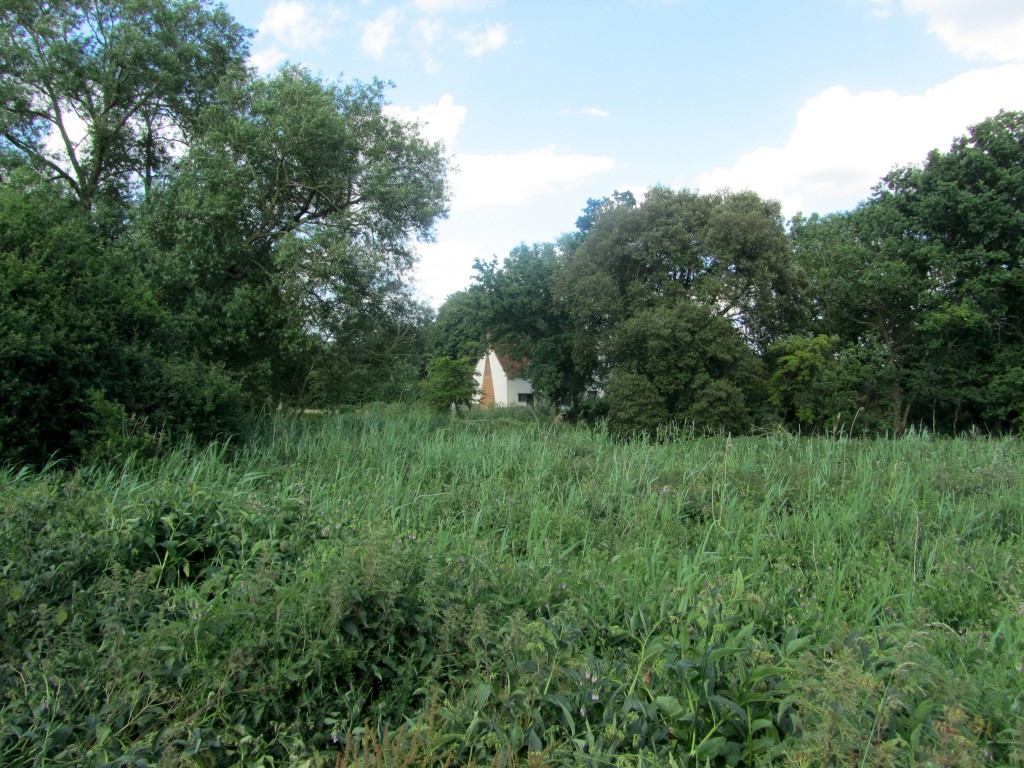 A glimpse of Willy Lott's Cottage.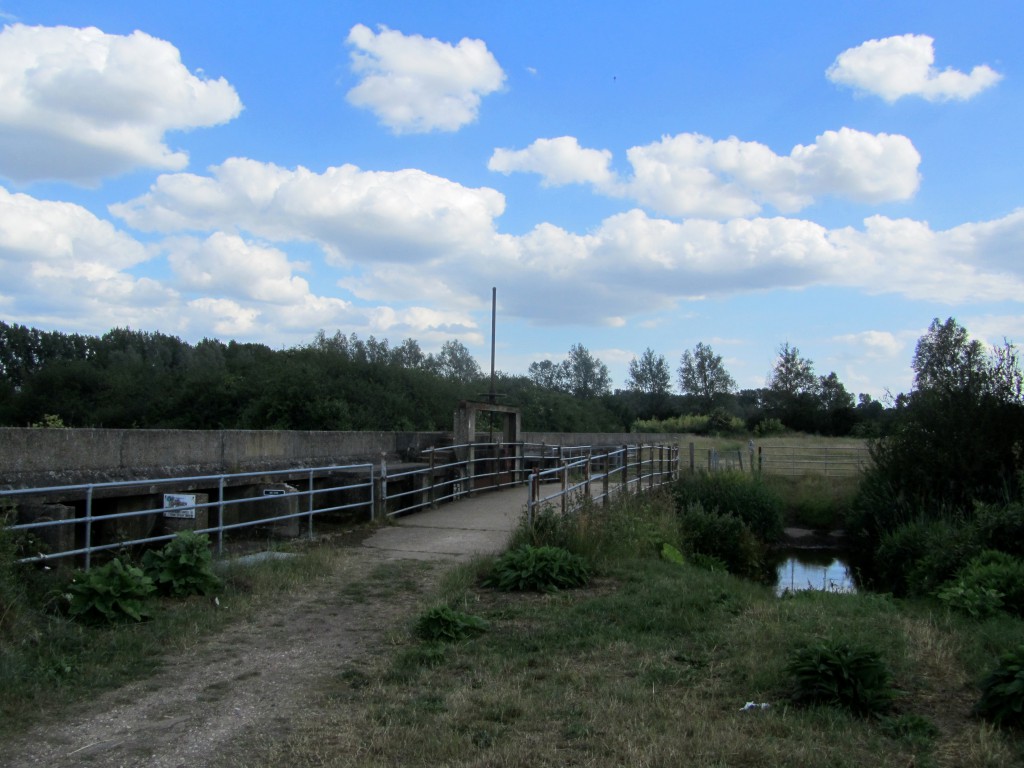 We retraced our steps along by the sluice gates at Dedham Vale.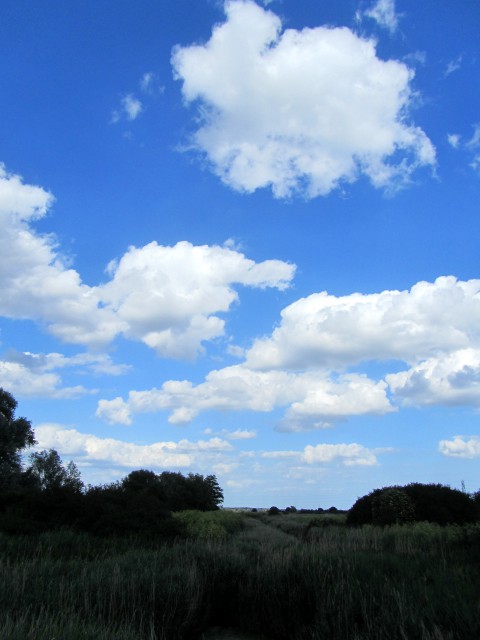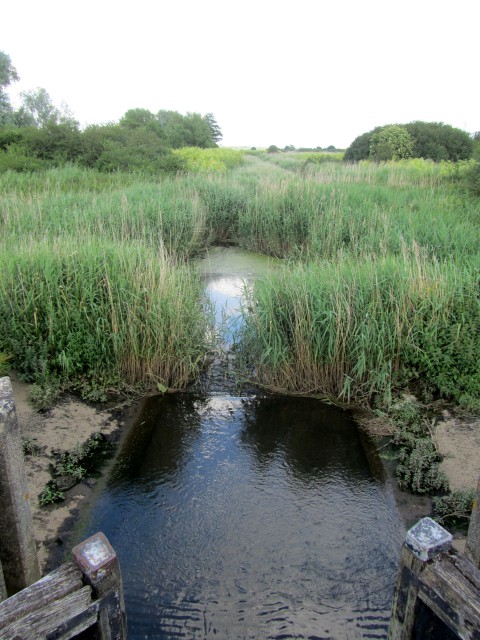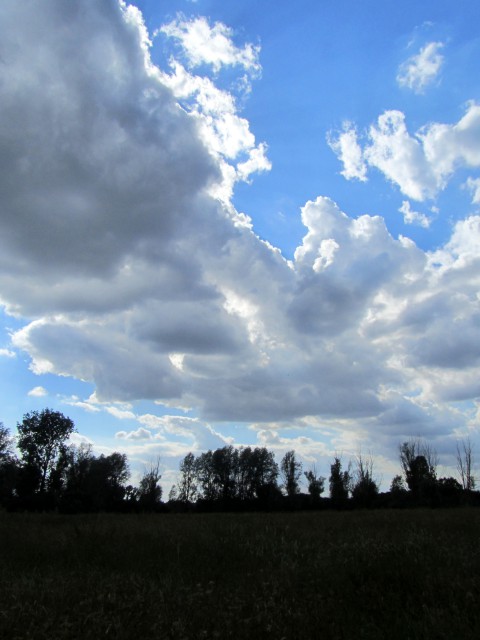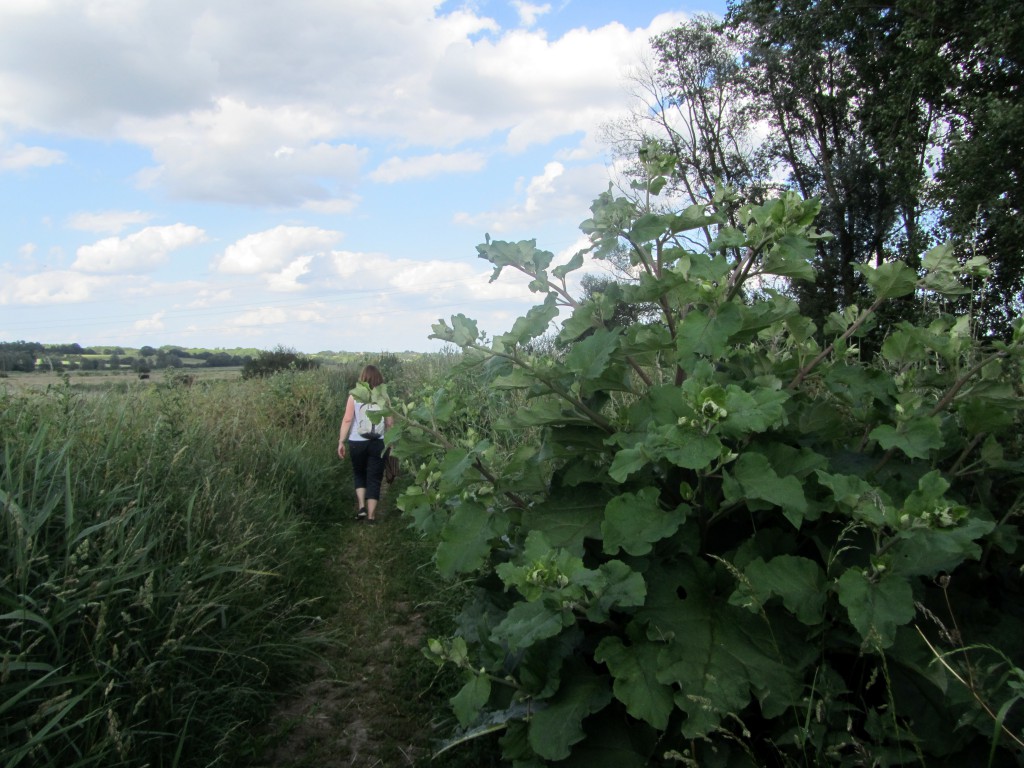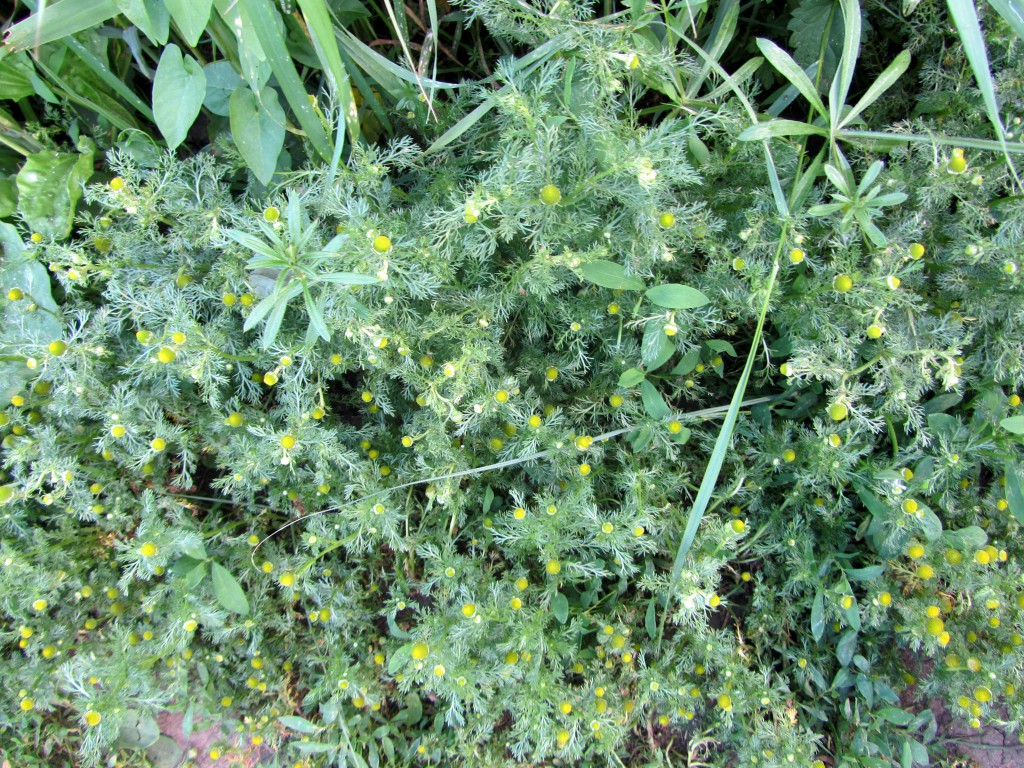 The scent of warm chamomile trodden underfoot fills the path with its familiar sweet perfume.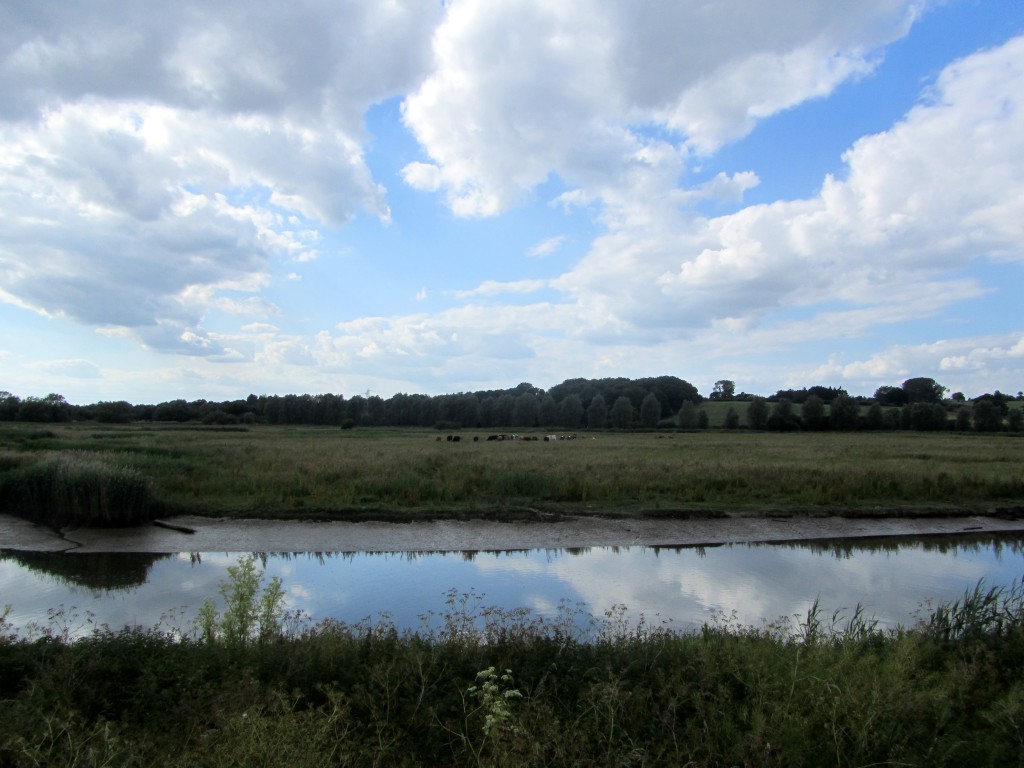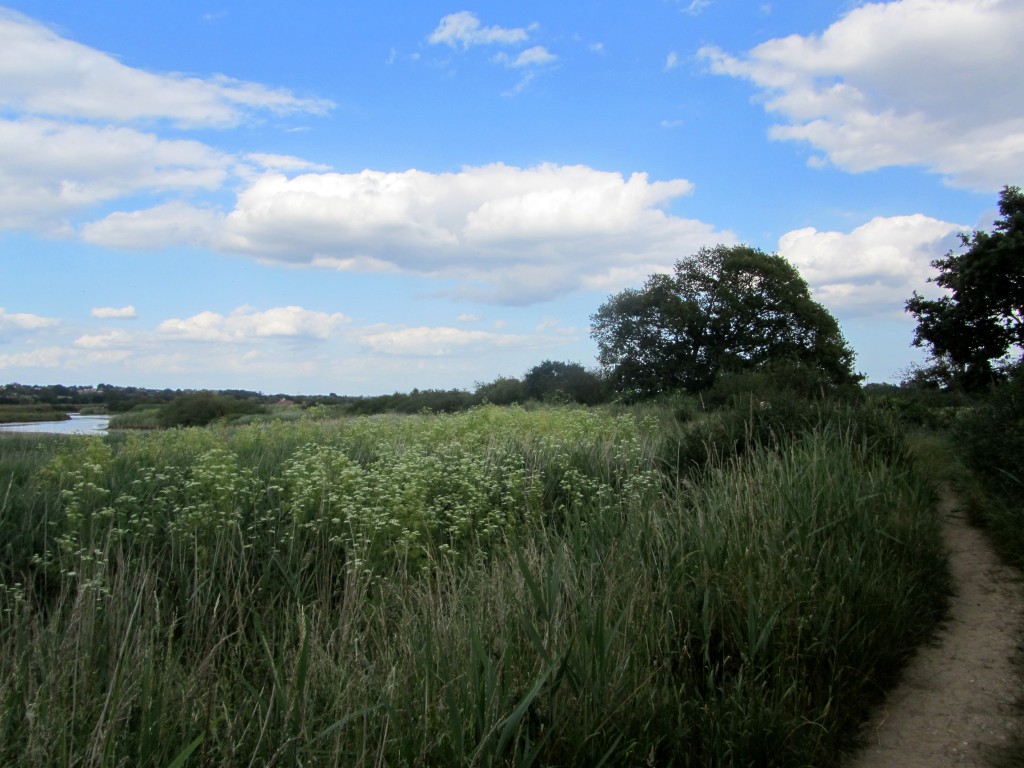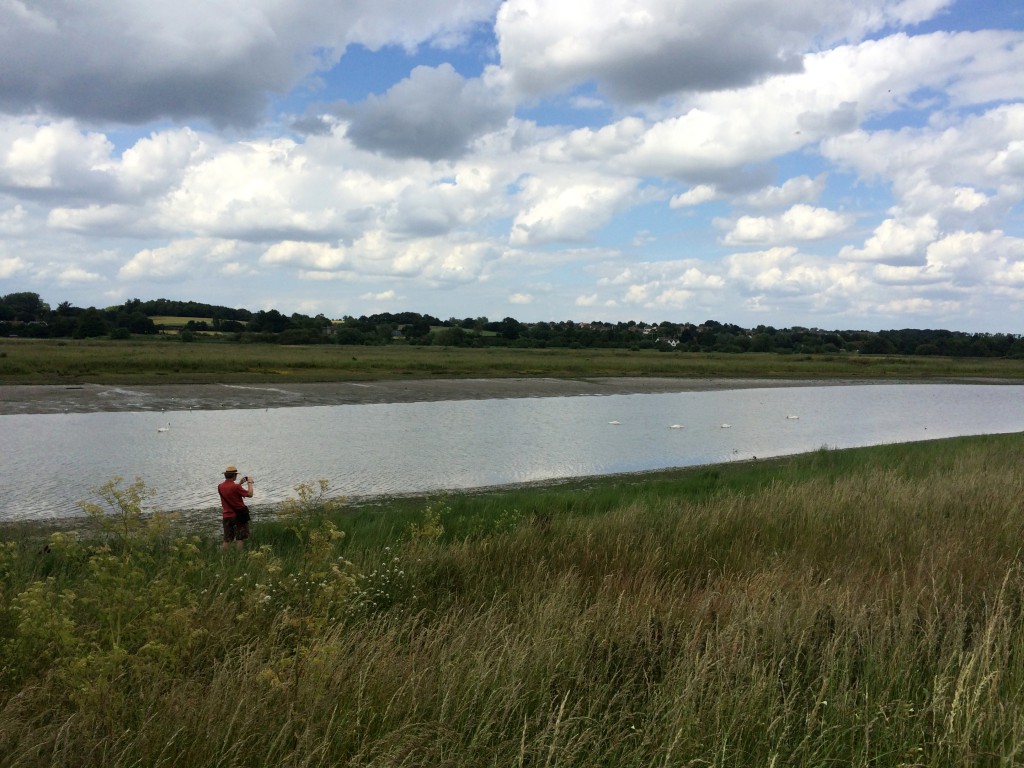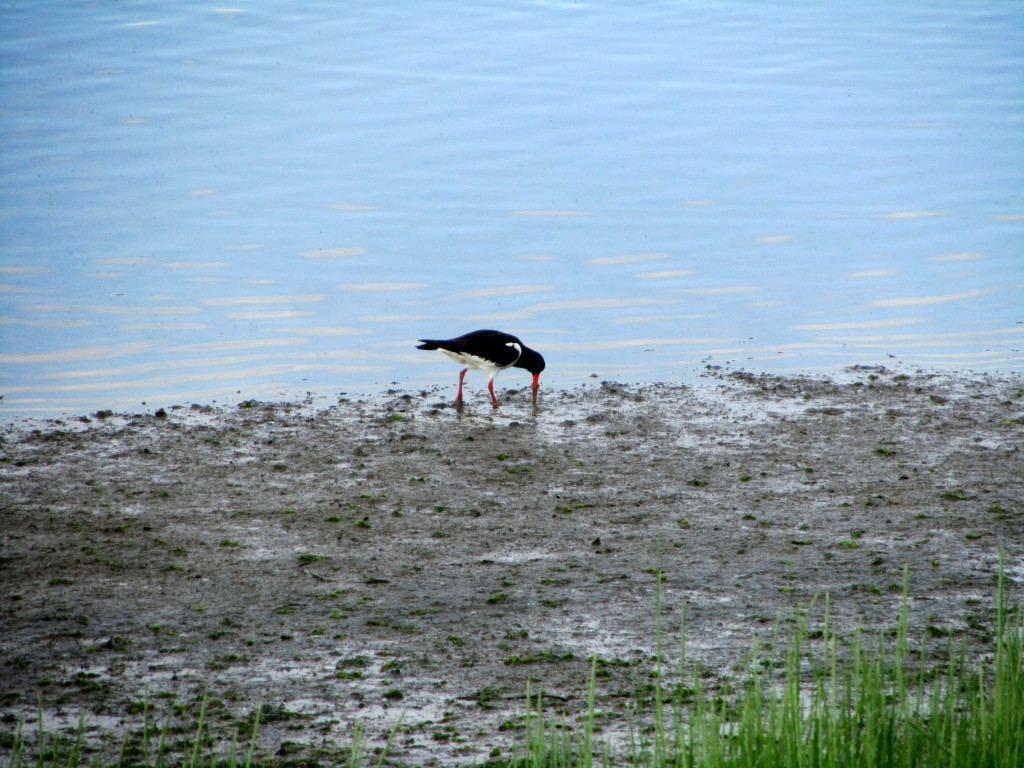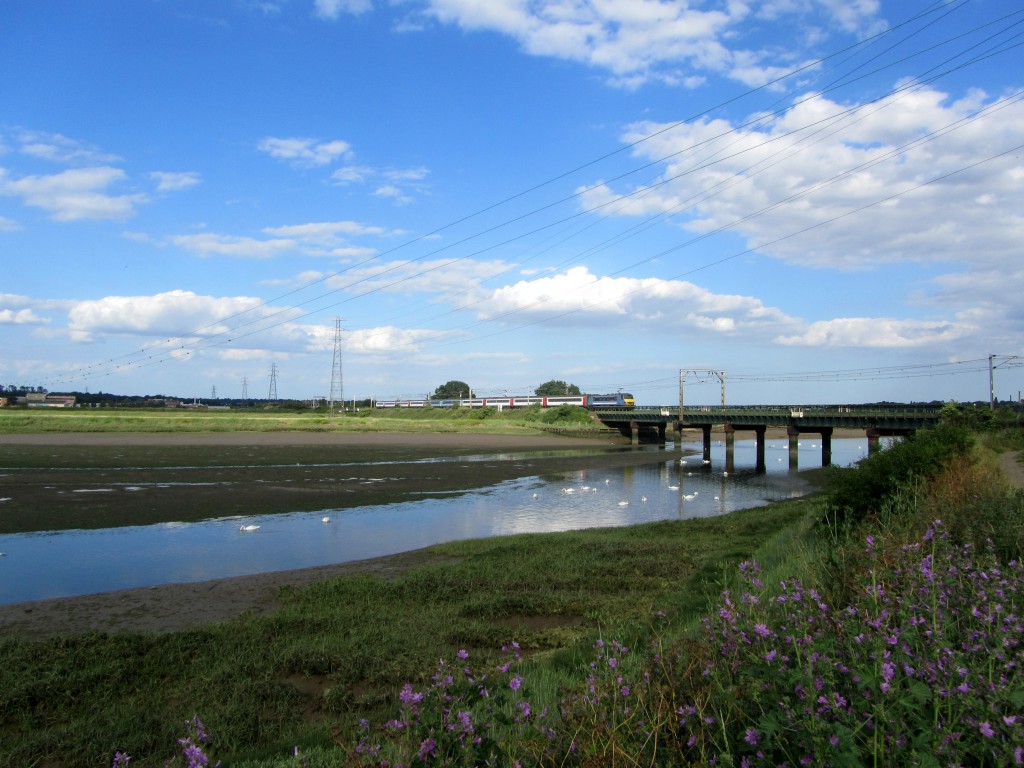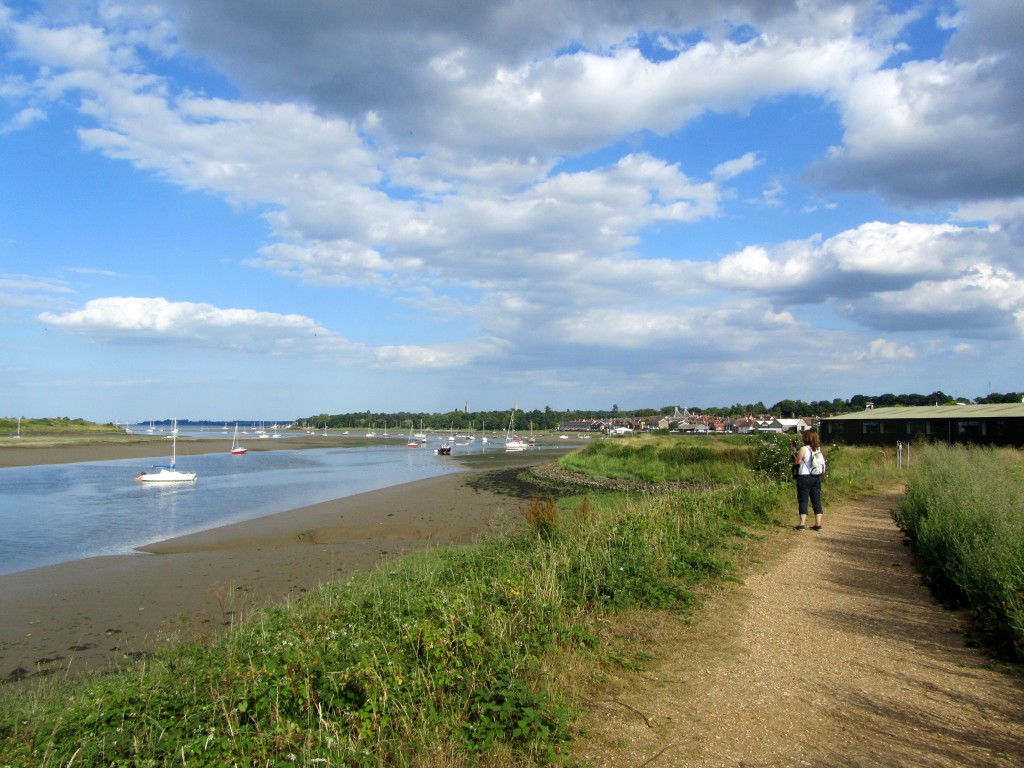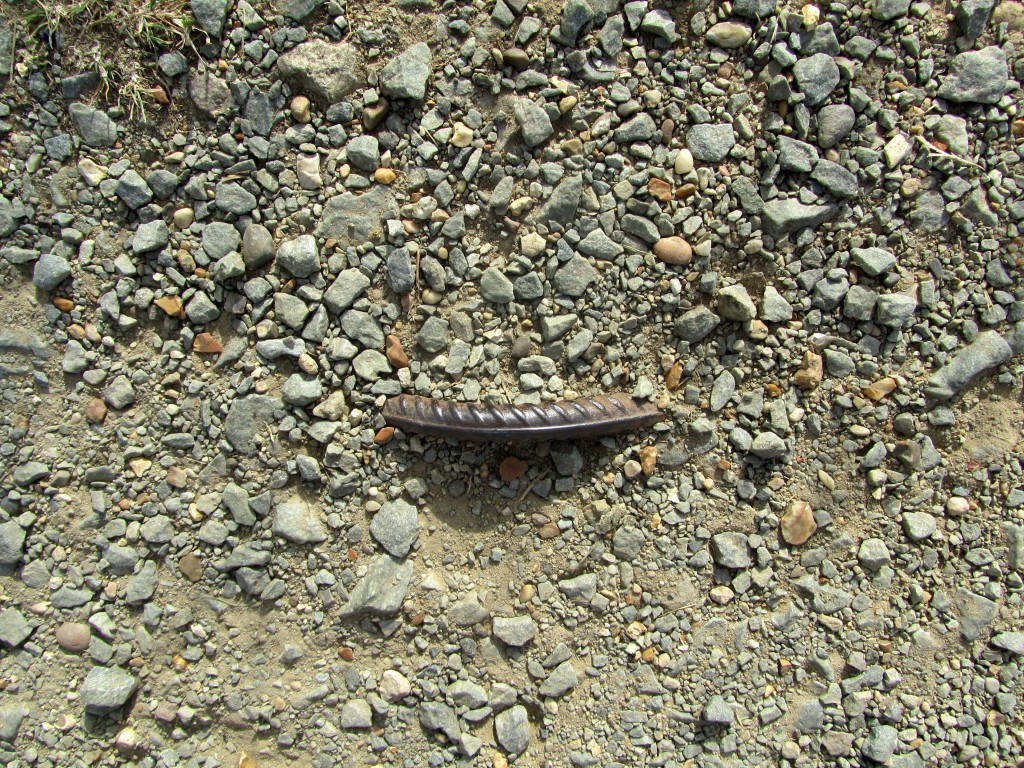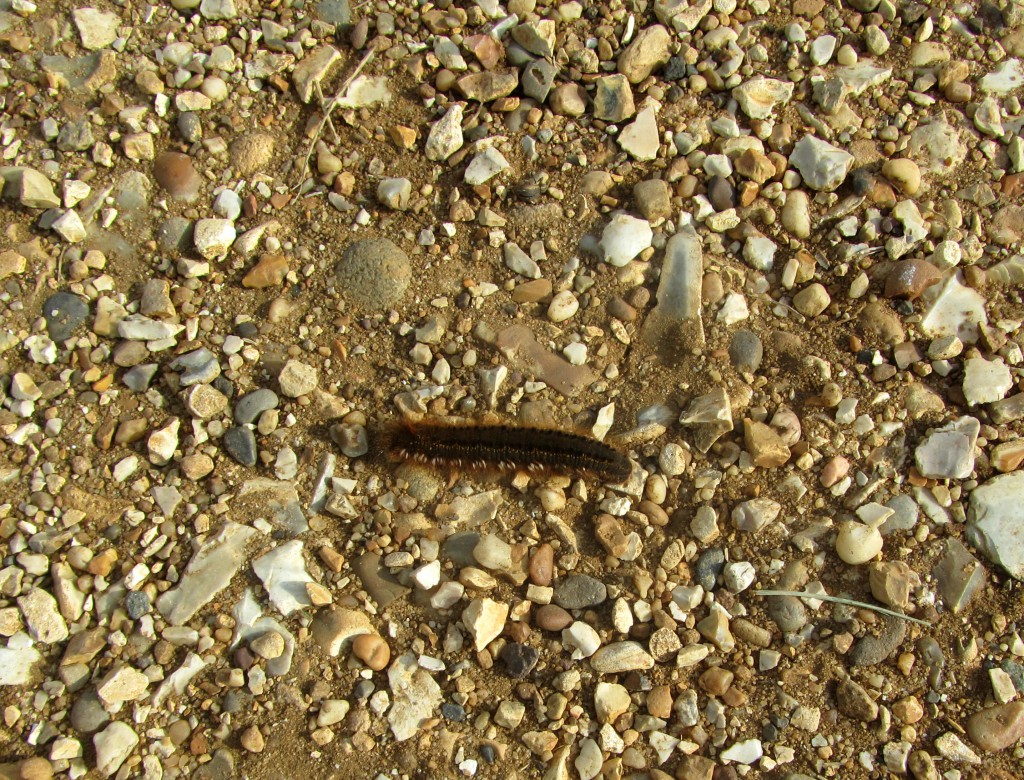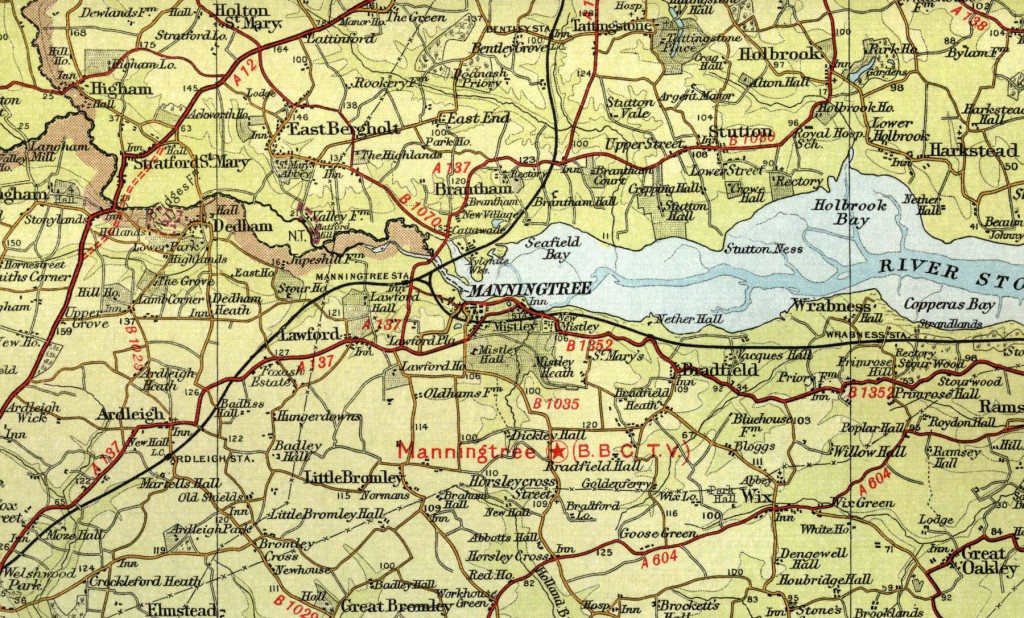 North House Gallery / Flatford Bridge Cottage
※
If you enjoyed this post then you might also like to see Manningtree (Slight Return).