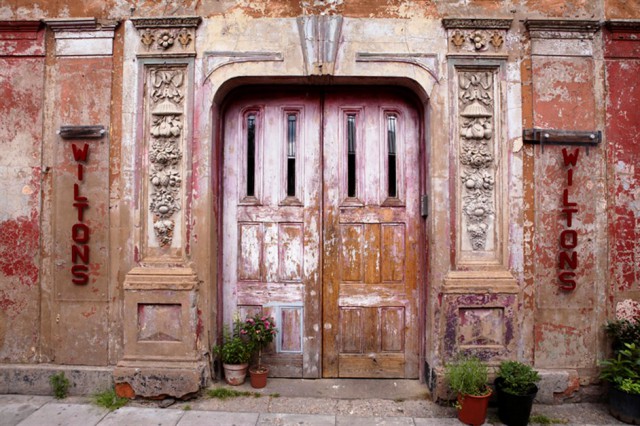 The world's oldest surviving music hall can still – just – be found…No theatrical facade: just a door set into a peeling wall.
It did take some finding but that's part of the fun. Once found it's a place for many happy returns. Wilton's Music Hall is a fragile survivor, in need of restoration but not too much; it's shabby chic is a big part of it's charm. Perhaps stabilisation rather than restoration.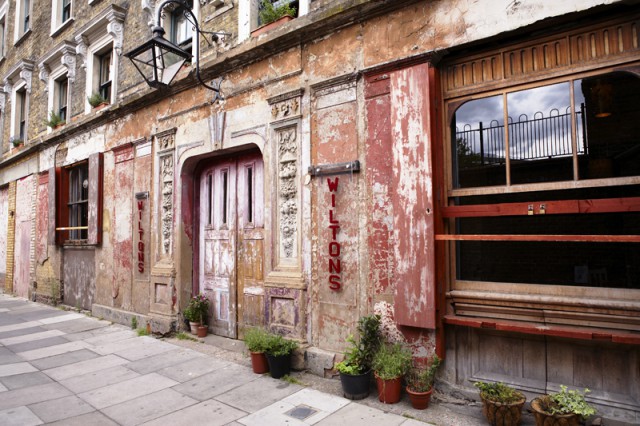 It's actually a lovely old pub with a function room attached. The scale is perfect, like a medium sized chapel with a gallery supported on 'barley sugar' iron pillars. We came to have a look around and sat down to watch a performance, without great expectations. But we were in for a pleasant surprise.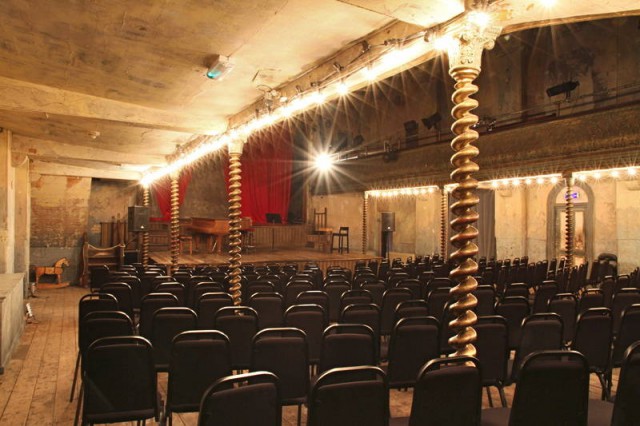 Grand Union Orchestra is a multi-national group of musicians who can perform altogether or in various combinations of smaller ensembles. We saw eleven of them perform a mix of Chinese, Bengali, Gypsy, Caribbean and South African music with huge enthusiasm. I recognised Toots & The Maytals' Monkey Man, The Skatelites' Confucious and Dollar Brand's Homecoming Song, which included a gloriously raucous horn section. There was a south Indian piece which featured guitarist Gerry Hunt playing a lovely, long, undulating song on soprano saxophone, that then became a fantastic exercise in konnakol, a sort of vocal percussion or skat singing, between trumpeter Shanti Paul Jayasinha, violinist Jyotsna Srikanth, sitar player Baluji Shrivastav and tabla player Yousuf Ali Khan. There was also a nod to Marie Lloyd's caribbean holiday with a calypso version of My Old Man. The evening was entitled Spirits Of Cable Street (just around the corner), and a wonderful tribute to multi-culturalism.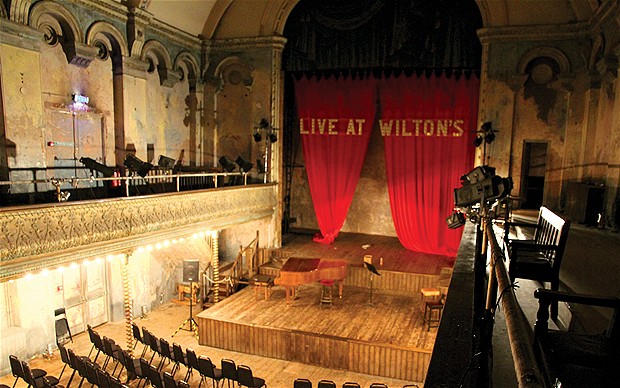 I'm ashamed to say I'd not heard of Grand Union Orchestra before, but I'll be listening out for them again in the future. Here's a short video and please take a look at their website – Grand Union.
And don't miss the Wilton's Music Hall website – Wilton's, and here's another great video –