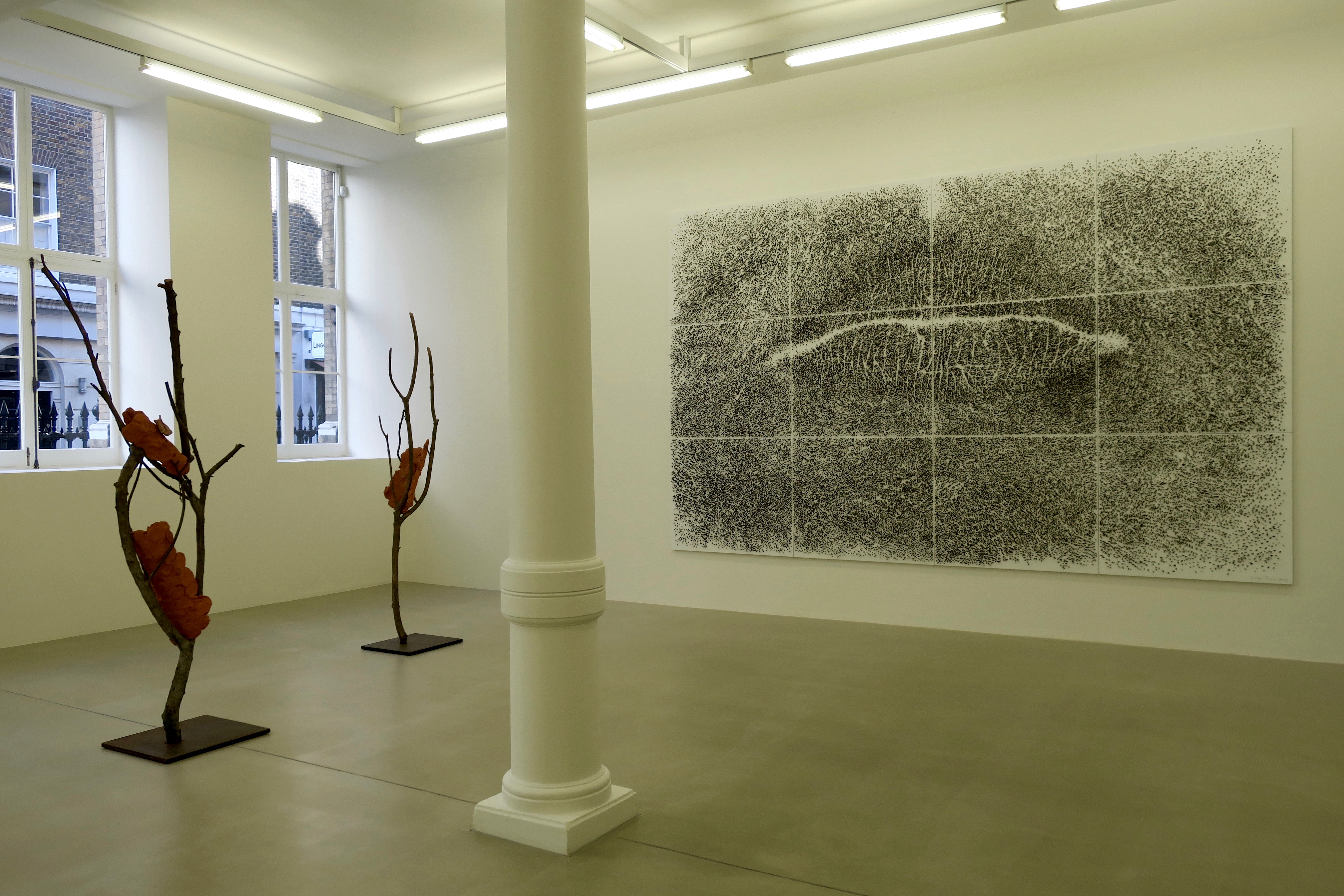 Quite by chance I found myself in Golden Square. I'd arrived early for lunch and rather than sit in the restaurant alone I walked around the block to pass the time. I should have known about the Marian Goodman Gallery, but it was a great surprise. It's usually closed on a Sunday but they had opened specially because of Frieze London with a fantastic exhibition by Giuseppe Penone. The large piece on the wall was made of acacia thorns, like iron filings magnetised into the shape of a fossil leaf, or now that I look again perhaps it's a pair of giant lips.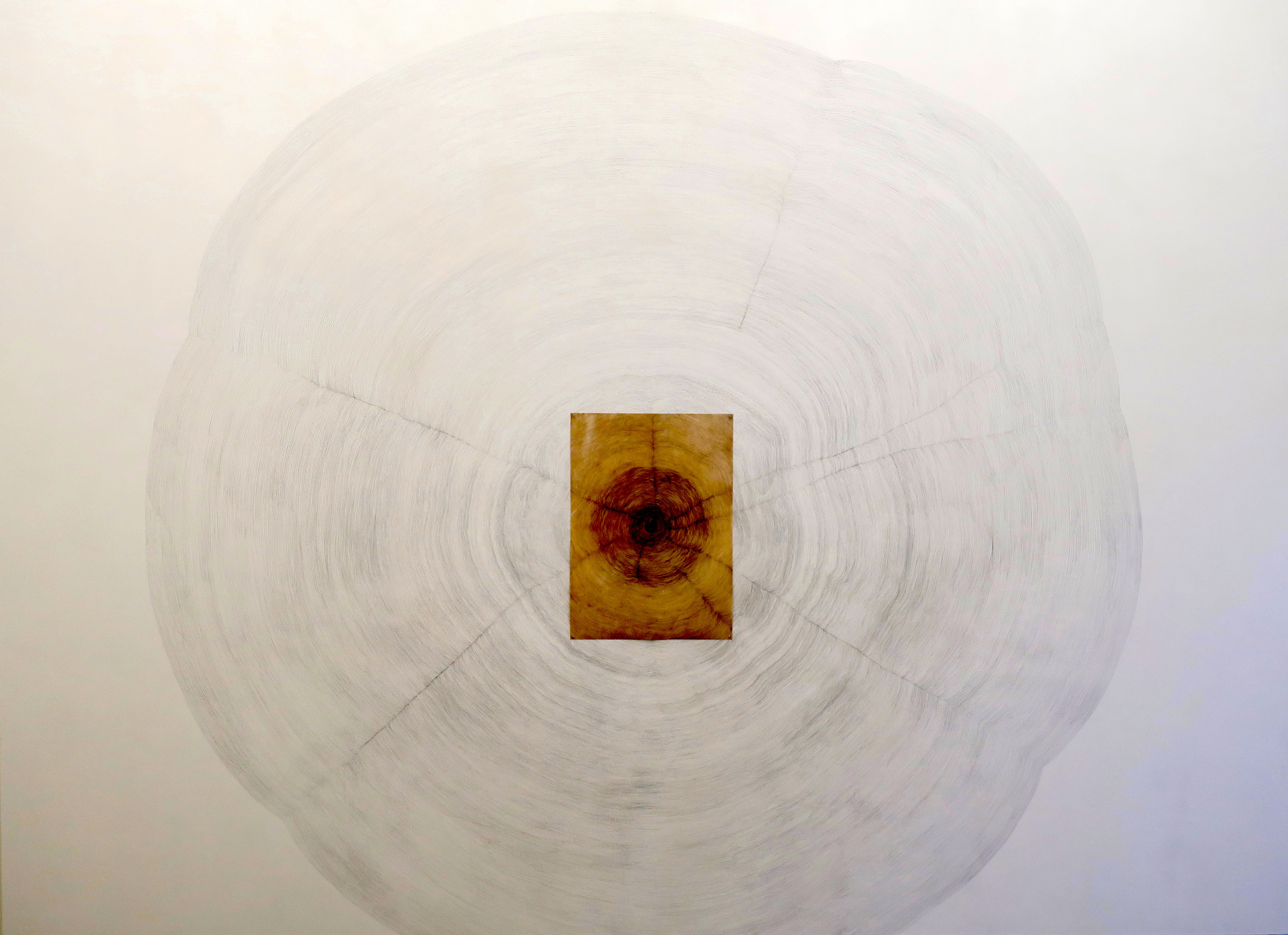 Propagazione
Ink, parchment, canvas
In another room there was a huge drawing filling an entire wall. Concentric rings like the cross section of an enormous tree, expanding outwards from a single thumbprint.
It is a model of propagation that you see in a tree when you cut a section in the wood, but which is also present in sound and water. It is a shape that is integral to the universe, that starts with a single fingerprint, but is representative of the whole.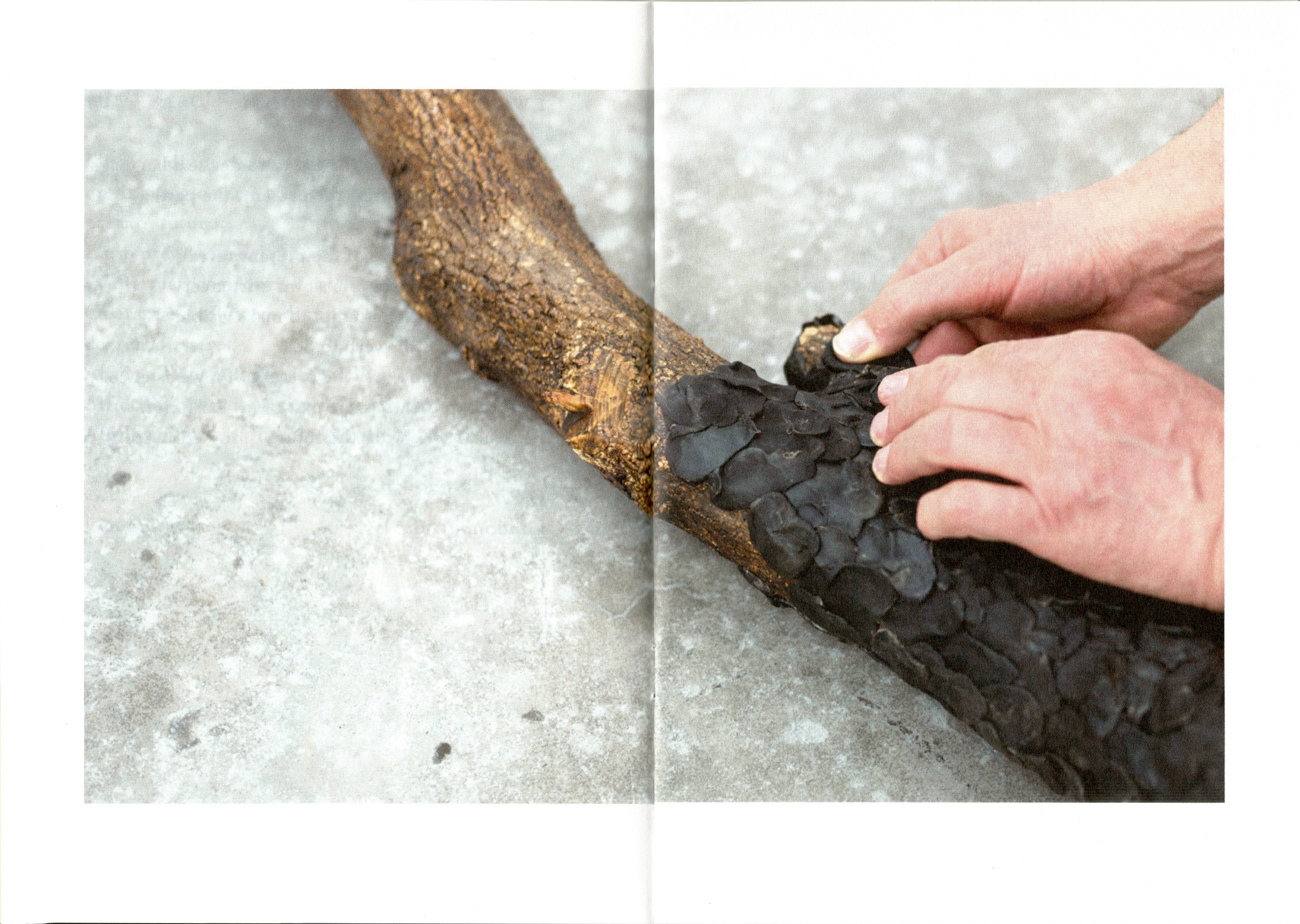 Gli anni dell'albero più uno
boxwood, wax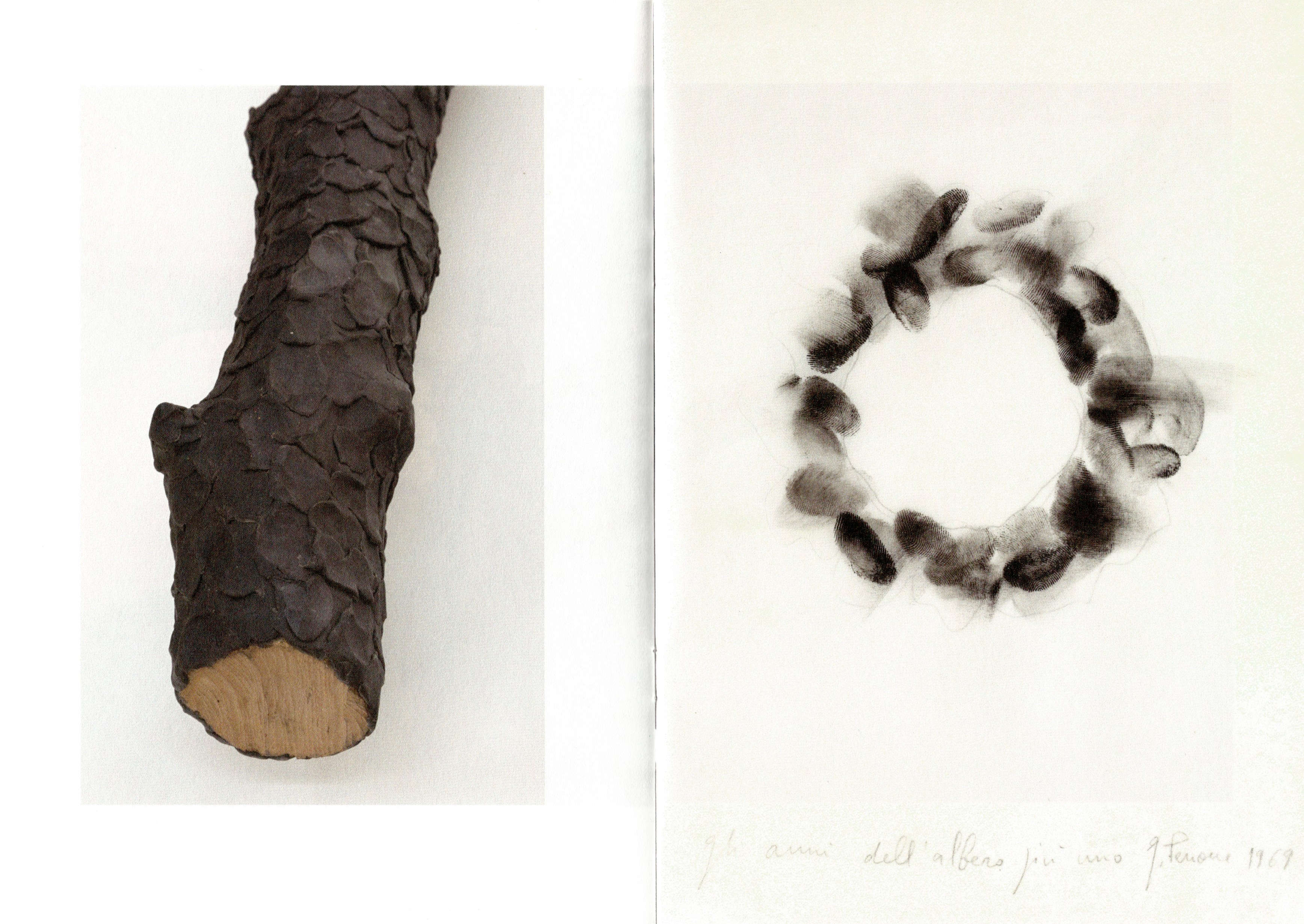 Gli anni dell'albero più uno
typographic ink and pencil on paper
A branch wrapped in wax fingerprints, traces of the human hand,
holding, caressing, adding a final touch to the layers of tree rings.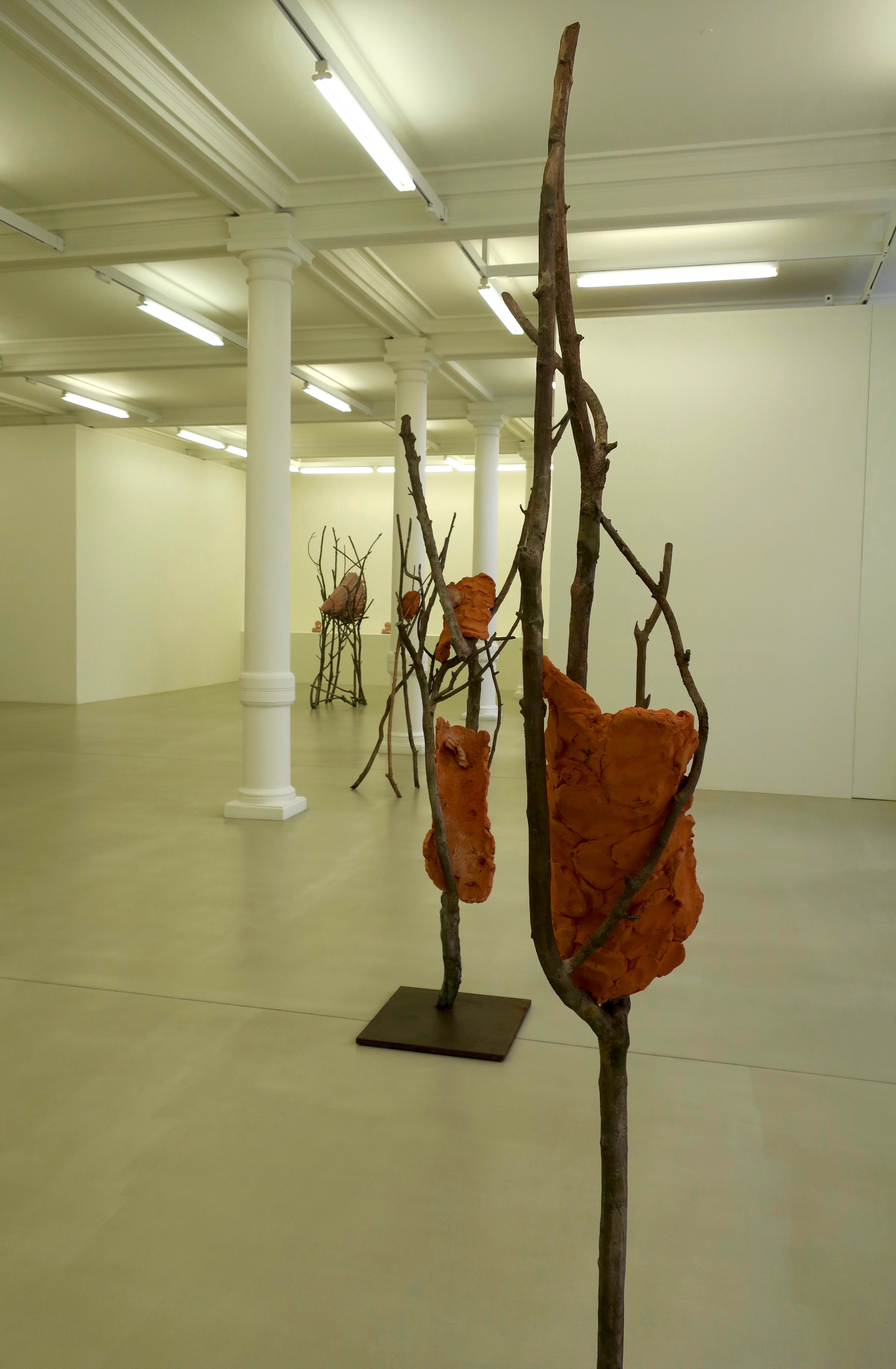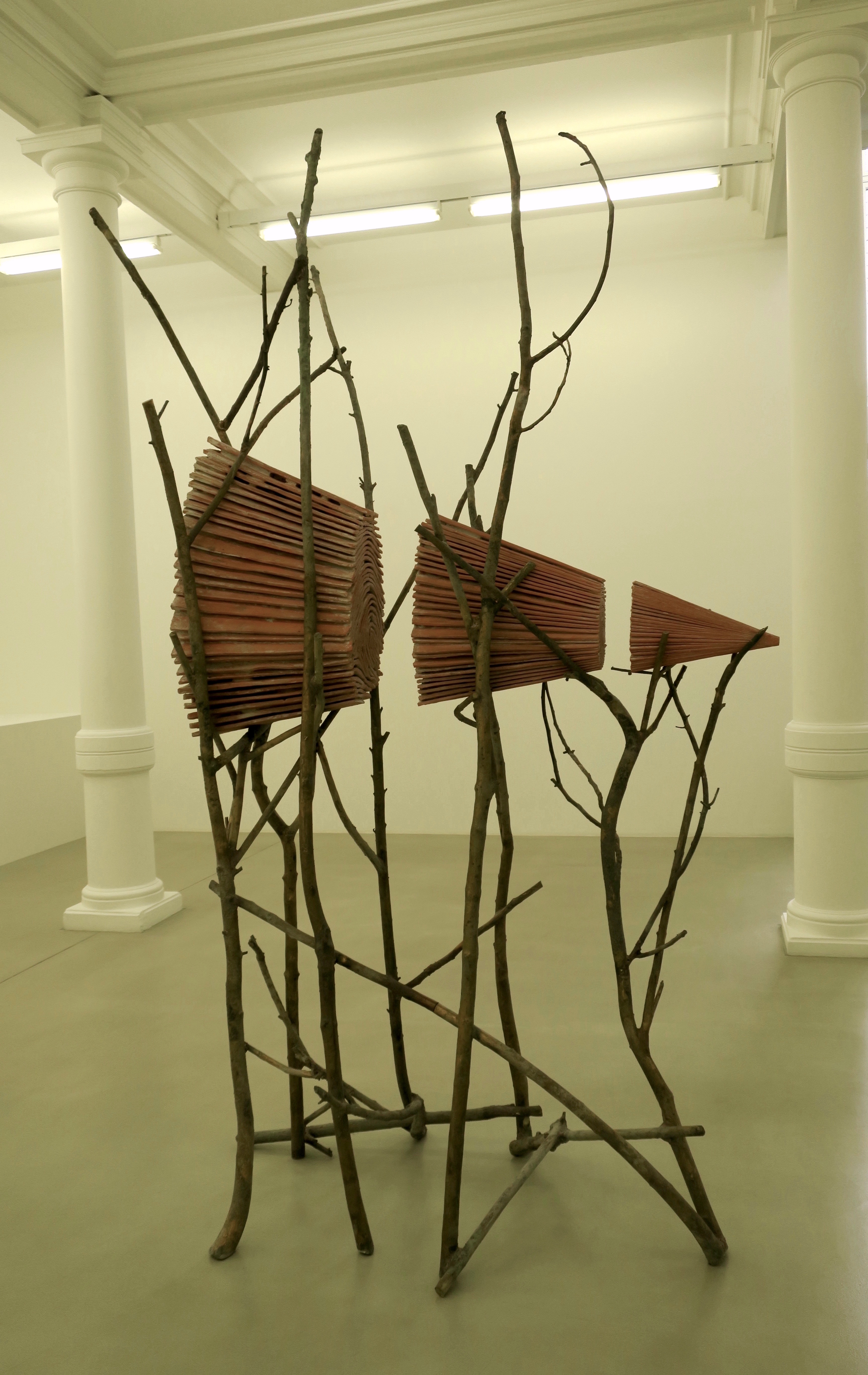 Ombra di Terra
bronze and terracotta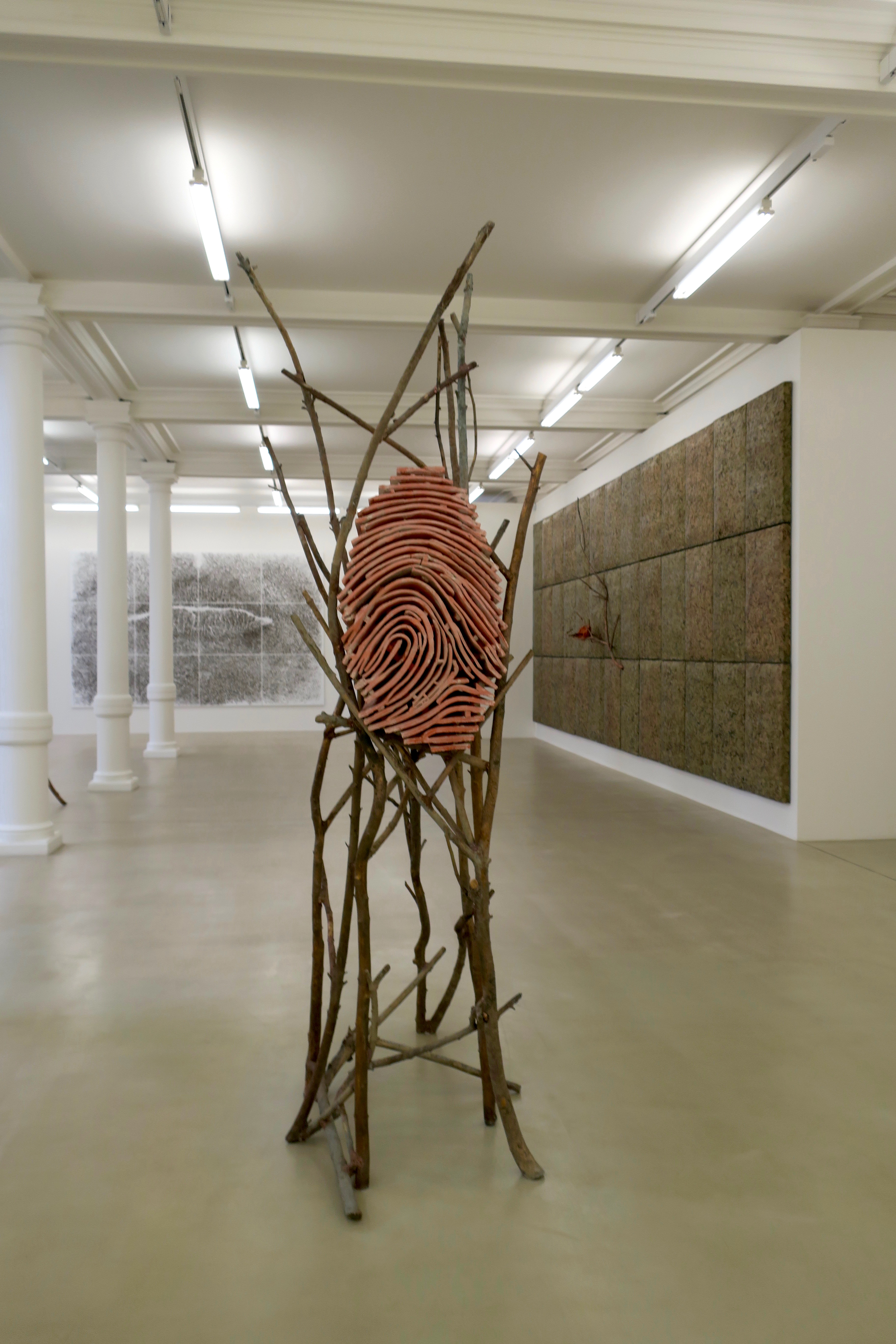 Branches cast in bronze holding what seem to be roof tiles,
formed into rippled strata of an enlarged thumbprint.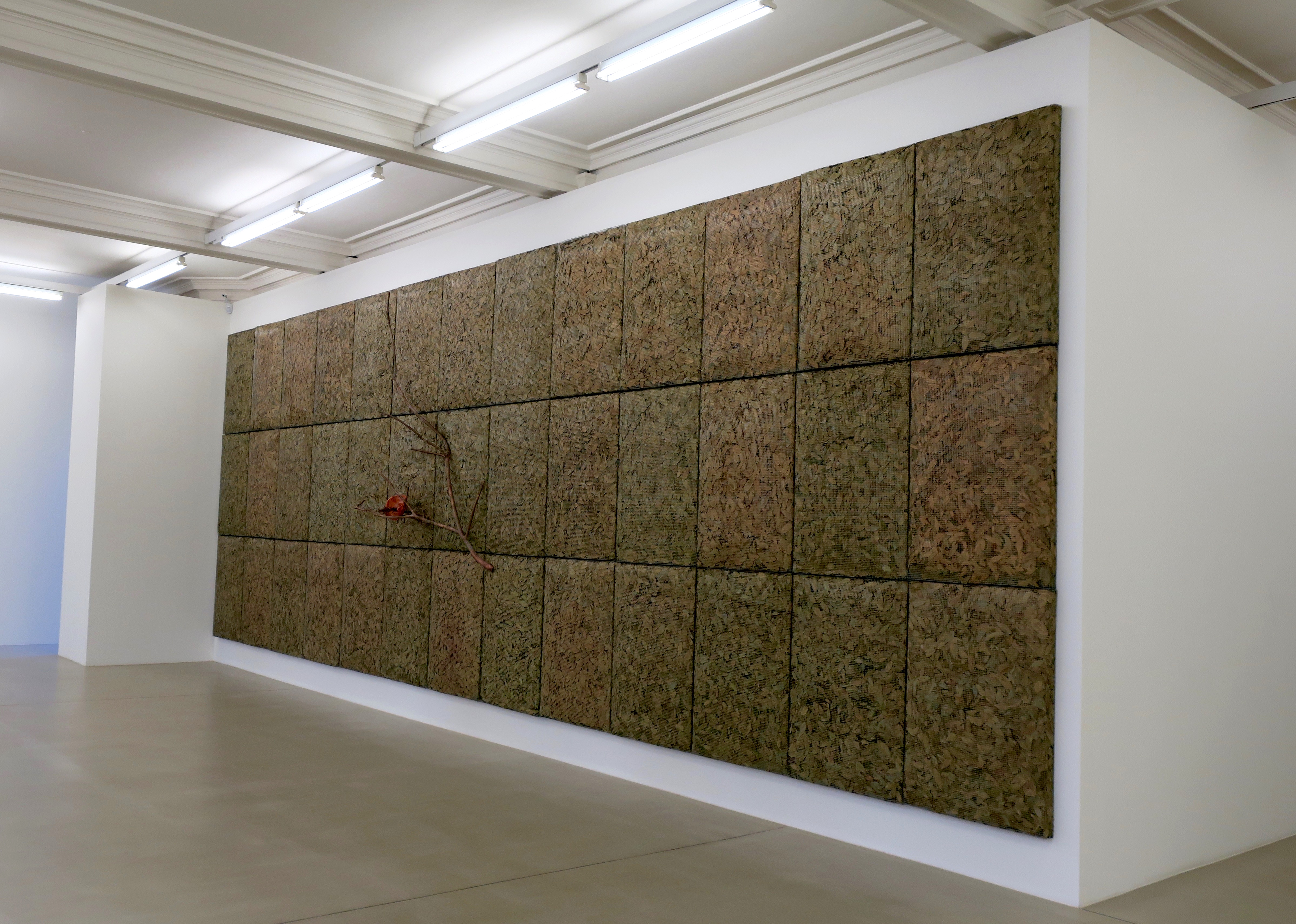 Respirare l'ombra
wire mesh, laurel leaves, bronze, terracotta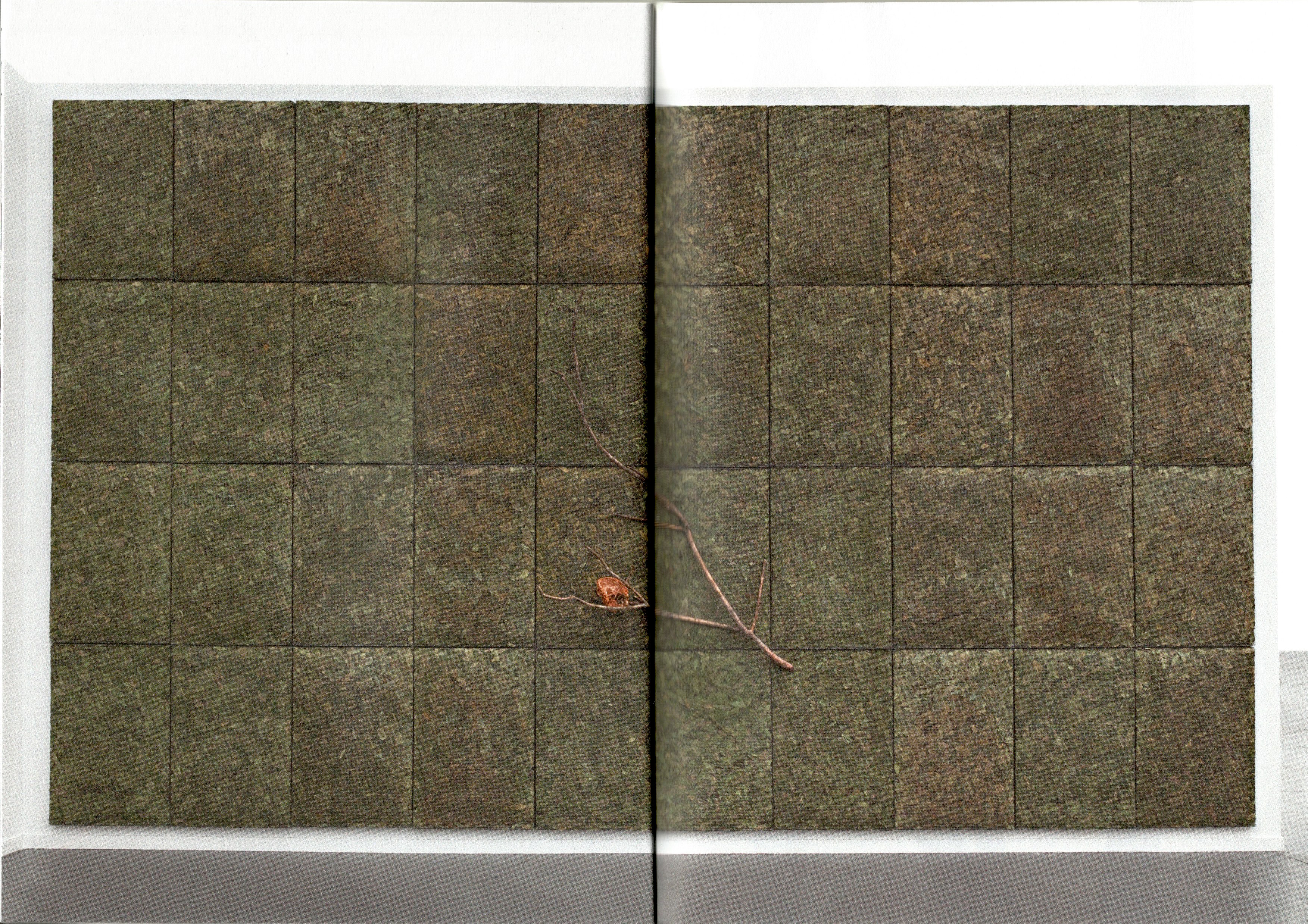 40 cages of laurel leaves, caught breathing the shadow of an amputated bronchial branch.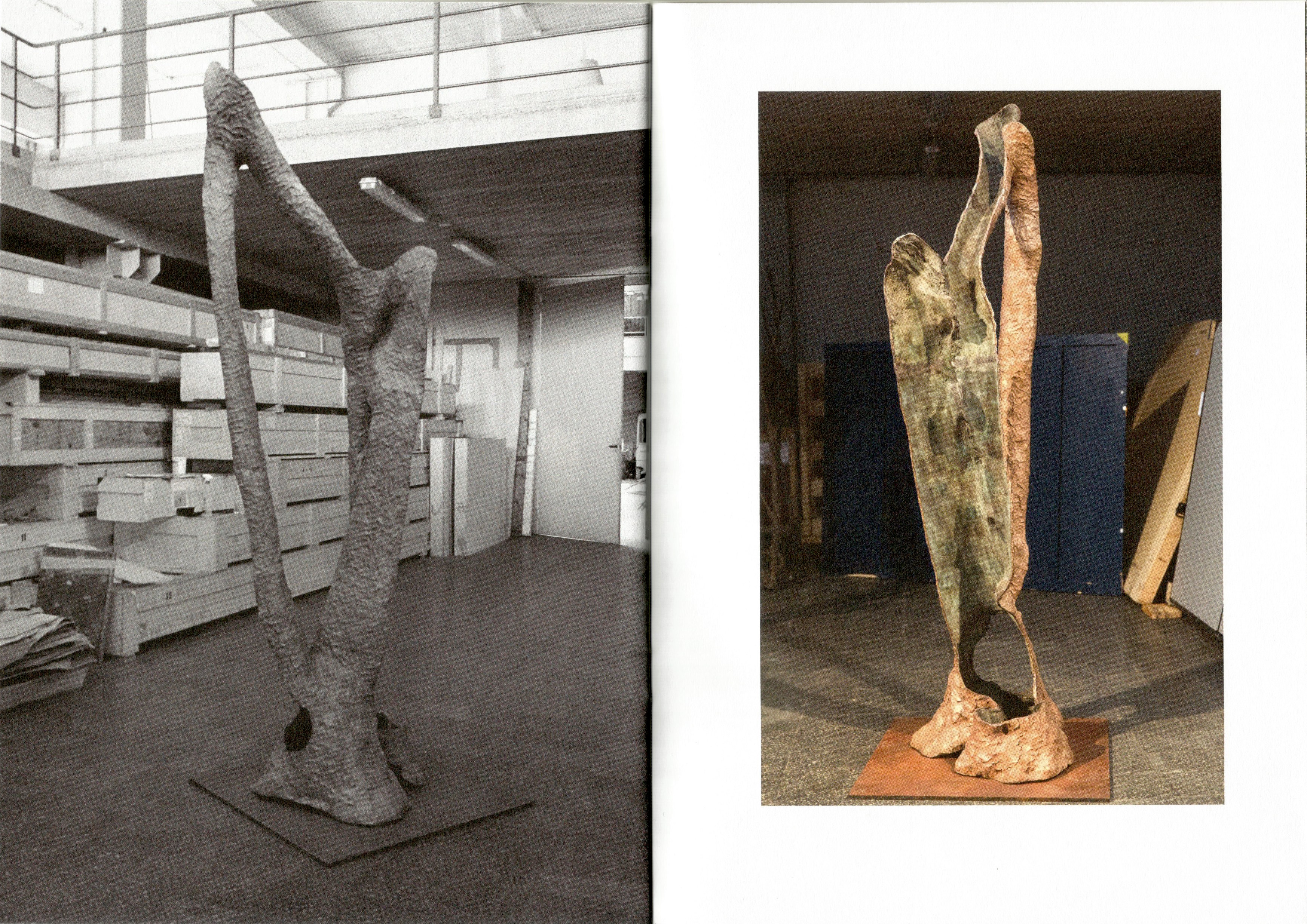 Dafne
bronze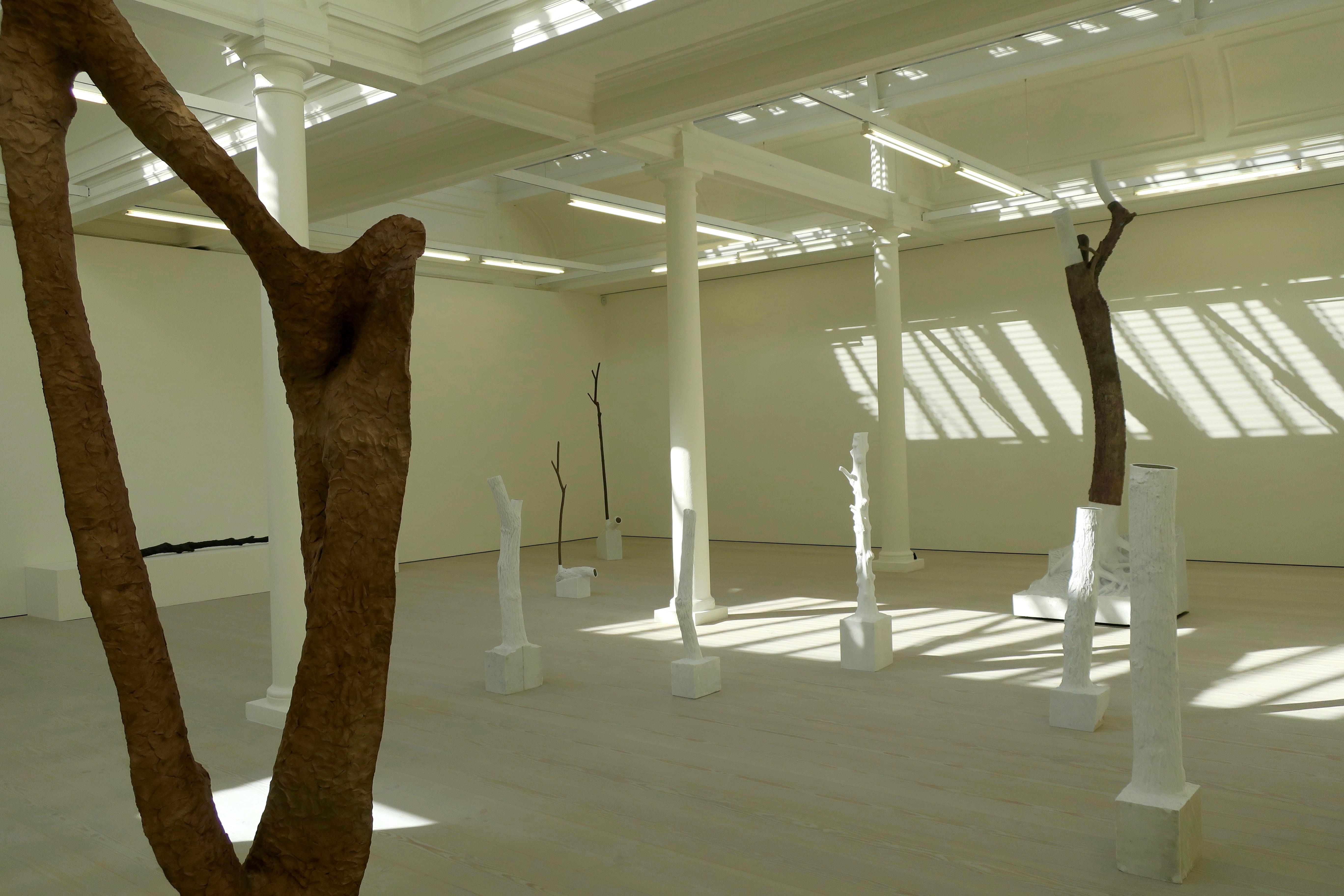 These are works made by hand; shadows of trees cast by hand of shadows cast by trees.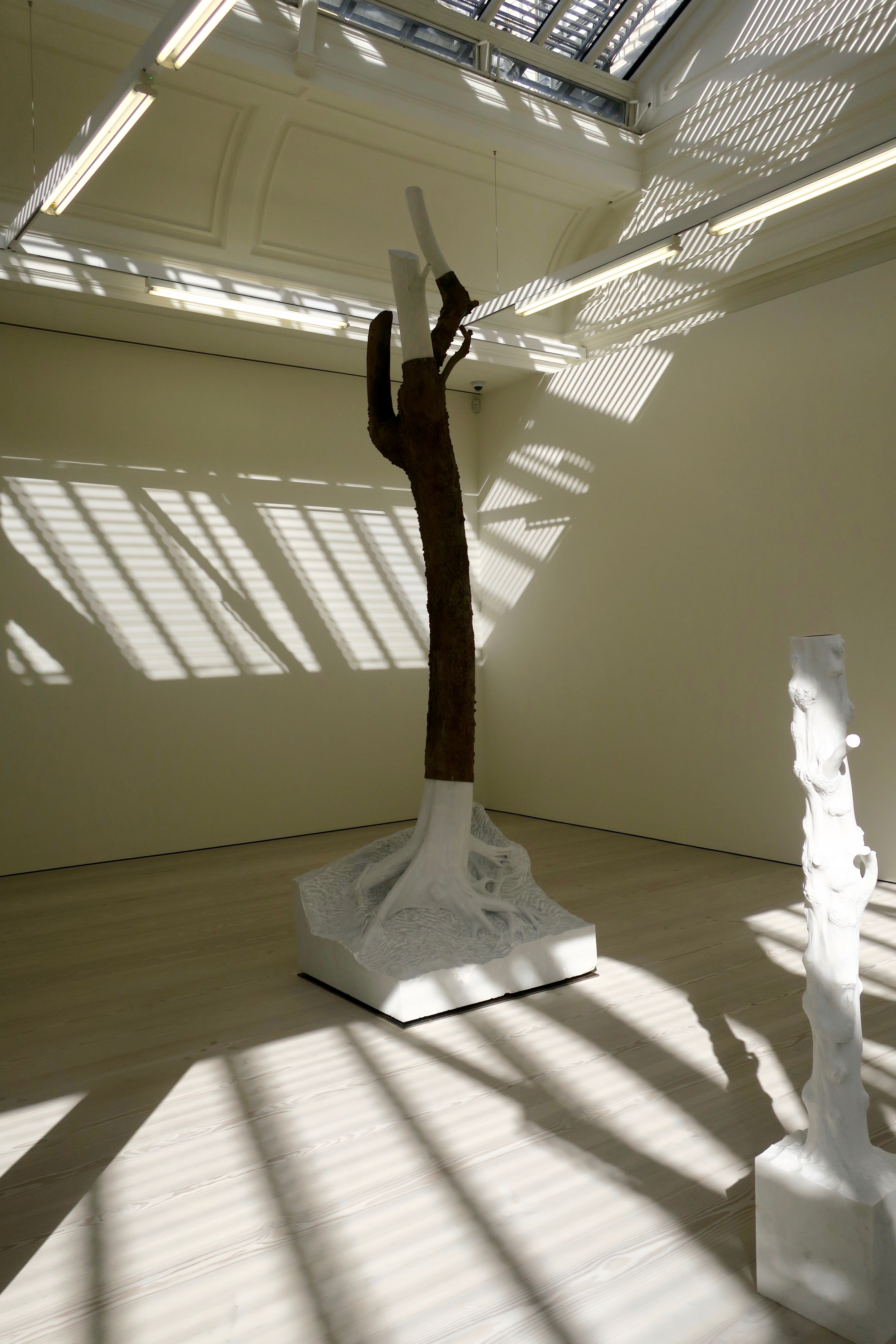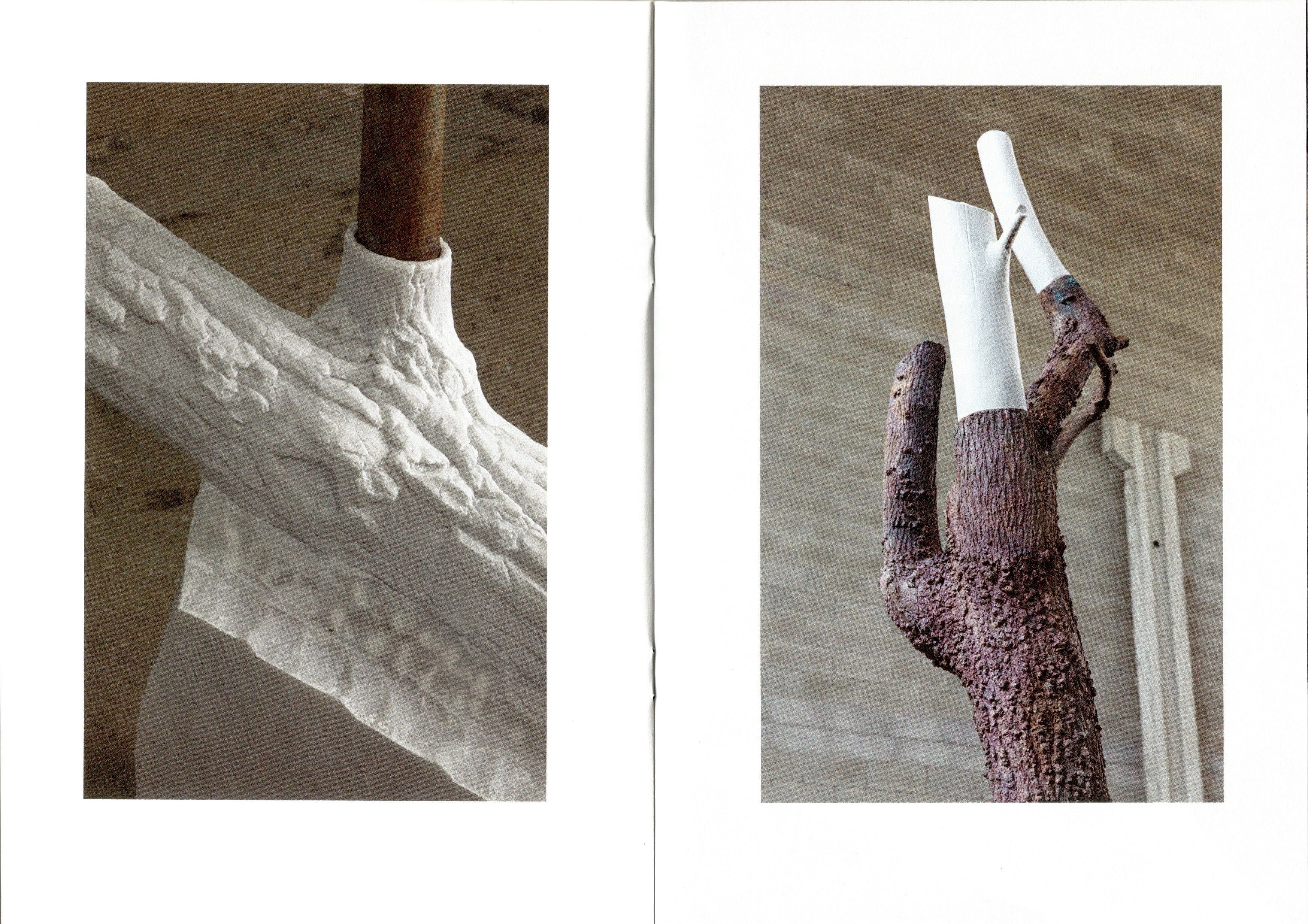 Indistinti confini
marble, bronze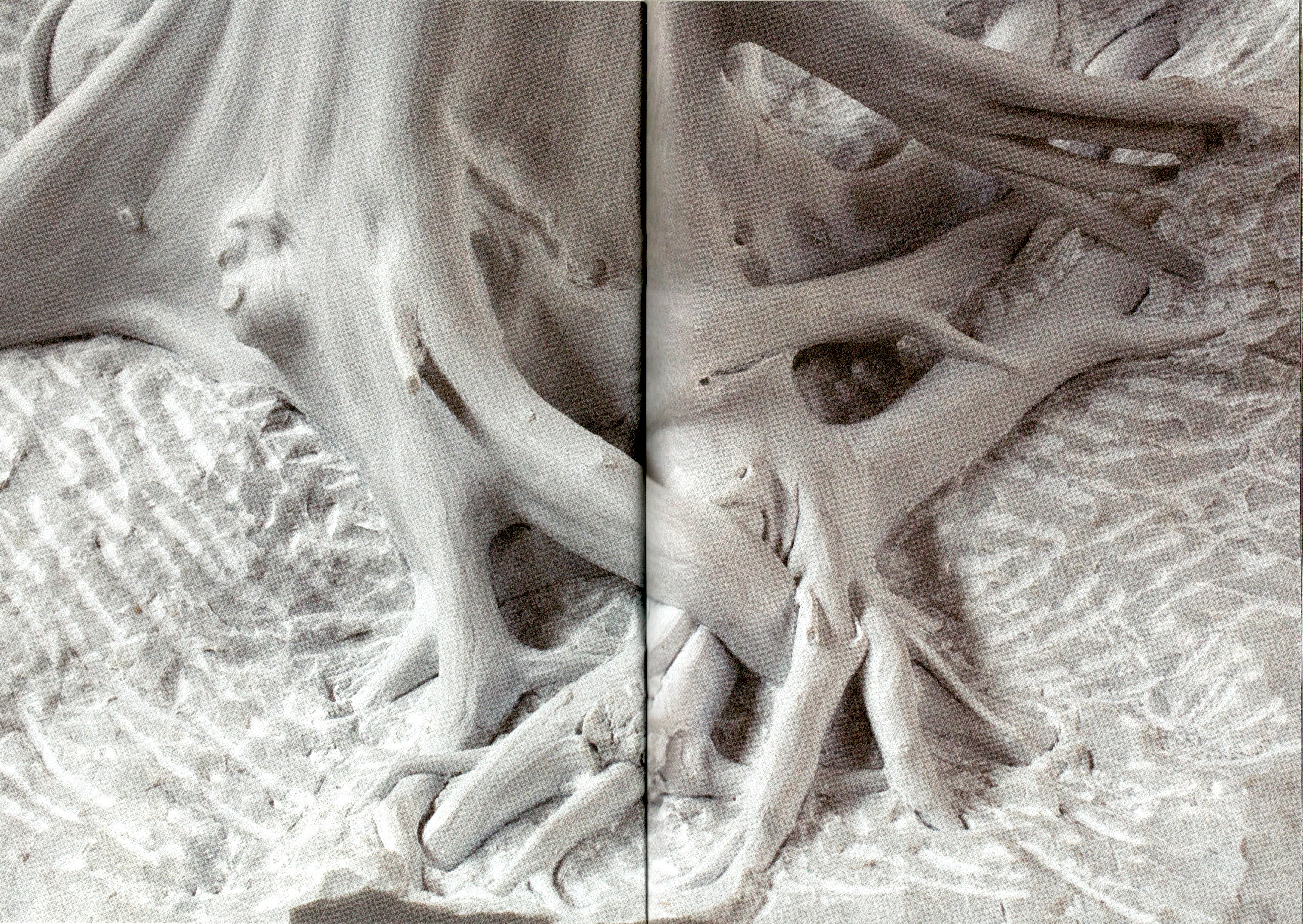 This was a wonderful exhibition.
I'm so glad I stumbled upon it.
Giuseppe Penone is a force of nature.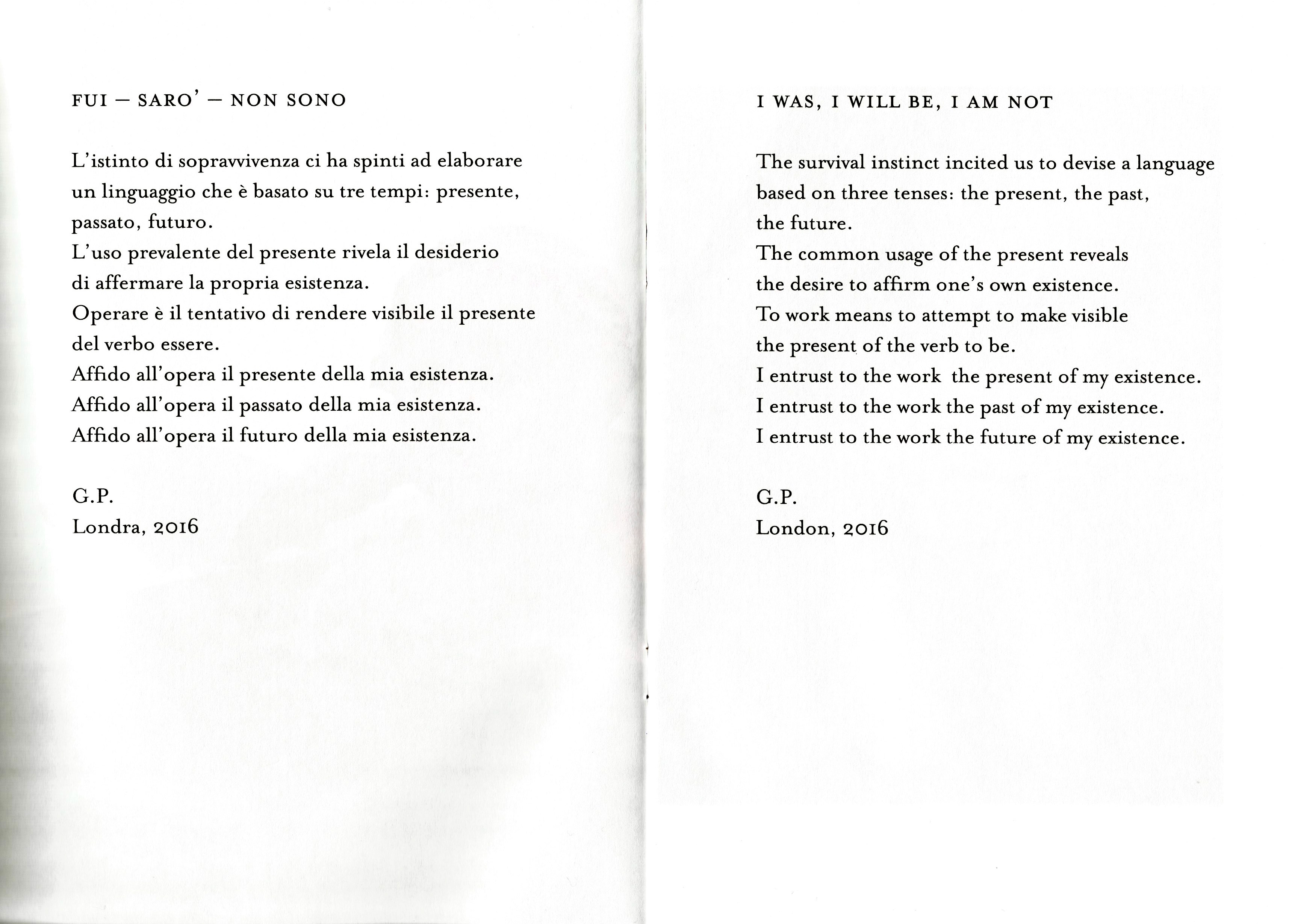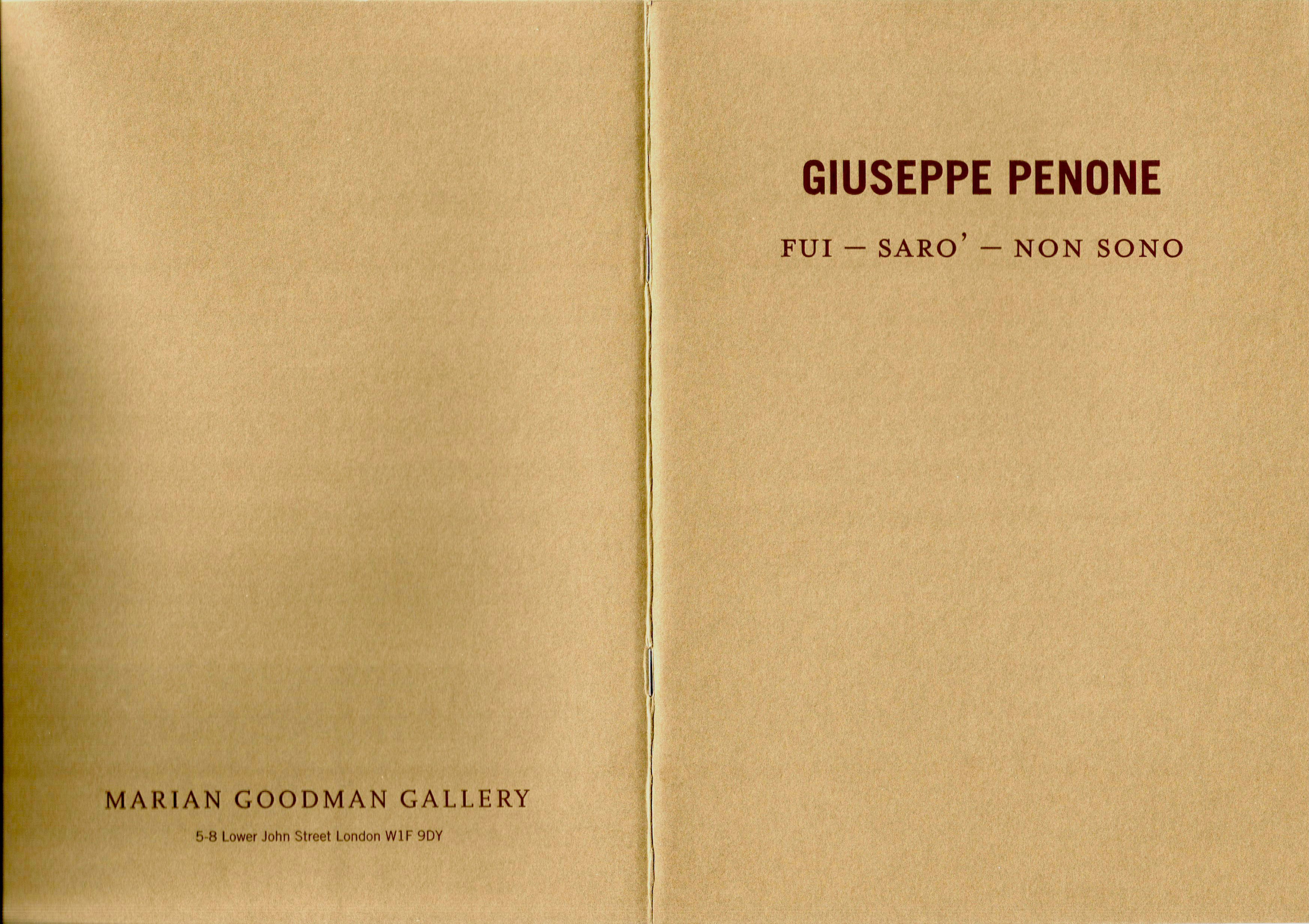 Fui, Sarò, Non Sono (I was, I will be, I am not)