This short film was made for the exhibition, Littoral: John Hubbard in Context at the Luther Brady Gallery in Washington, D.C. in 2013. "People found it fascinating to learn more about where he lives and how he works. His singing was quite a revelation." It's a lovely portrait and a touching memorial to a deeply romantic artist. John Hubbard died on 6th January 2017. He was 85.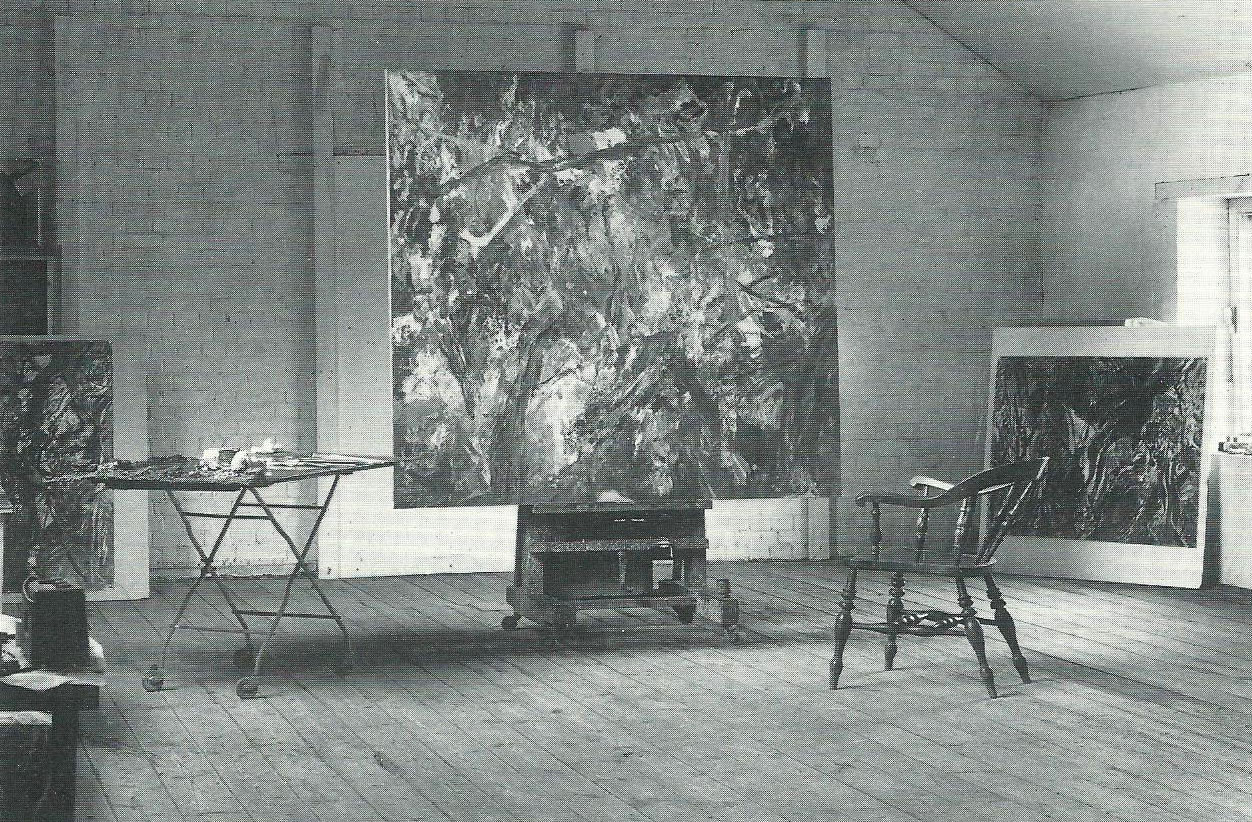 We first met John in 2007 when he came to The Rowley Gallery to frame a print by the great Spanish sculptor, Eduardo Chillida, an artist we both admired. We discovered we had lots of shared interests, particularly involving landscape. We recalled Aysgarth Falls in Wensleydale and John was quick to compare the pockmark hollows in the waterfall's limestone steps with the carved apertures in Chillida's sculptures. He loved to make connections. He told us how, in the 1960s, long before any of us began working here, his wife had bought him a beautiful painting-easel from The Rowley Gallery.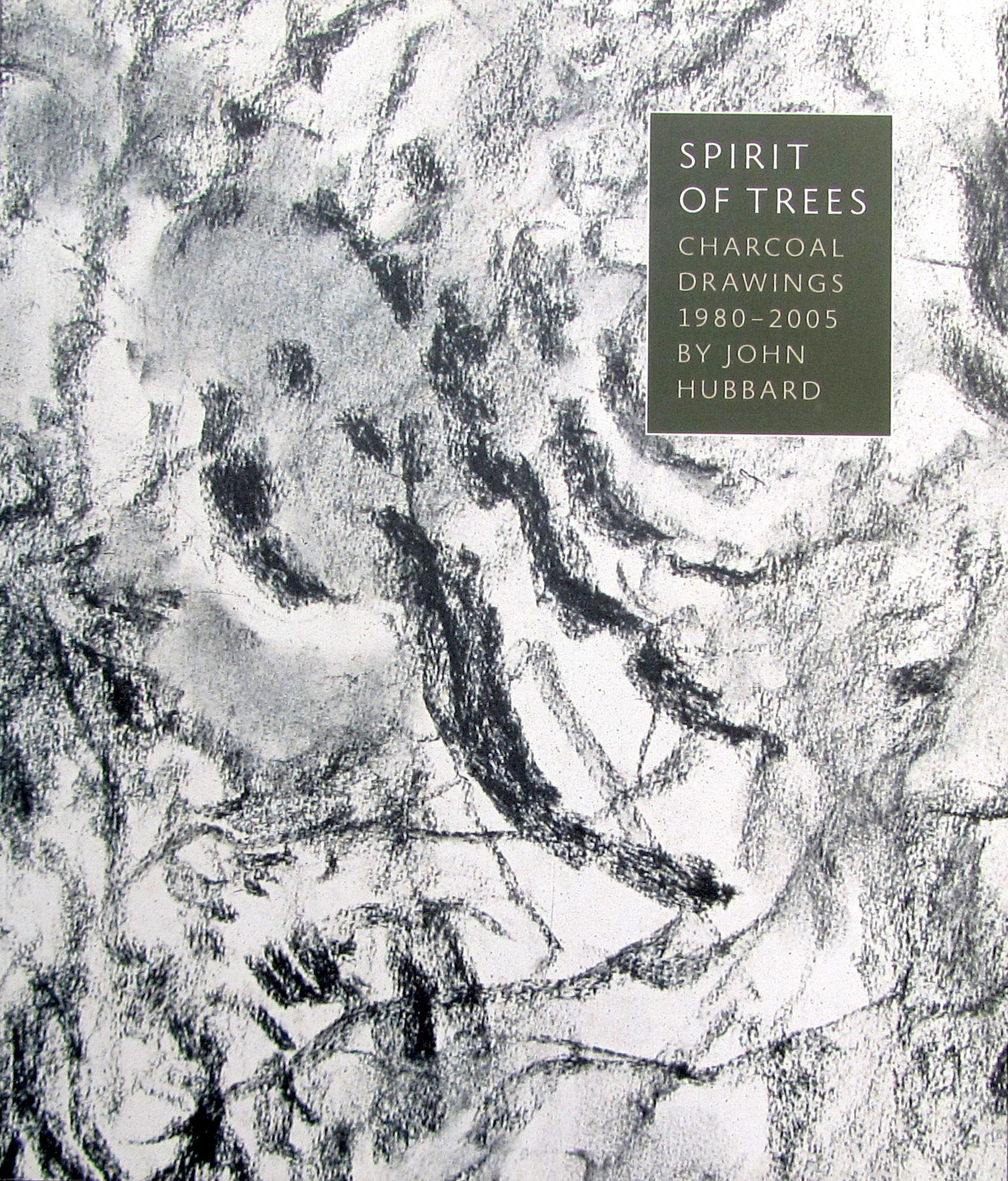 Prior to our first meeting, we'd recently seen his Spirit of Trees exhibition at Kew Gardens, a spectacular selection of twenty-five years of charcoal drawings. It so inspired our twin daughters that they went straight off into the woods to make charcoal drawings of their own. We were all so intoxicated by the Spirit of Trees, we stayed drunk for days. These were magical drawings.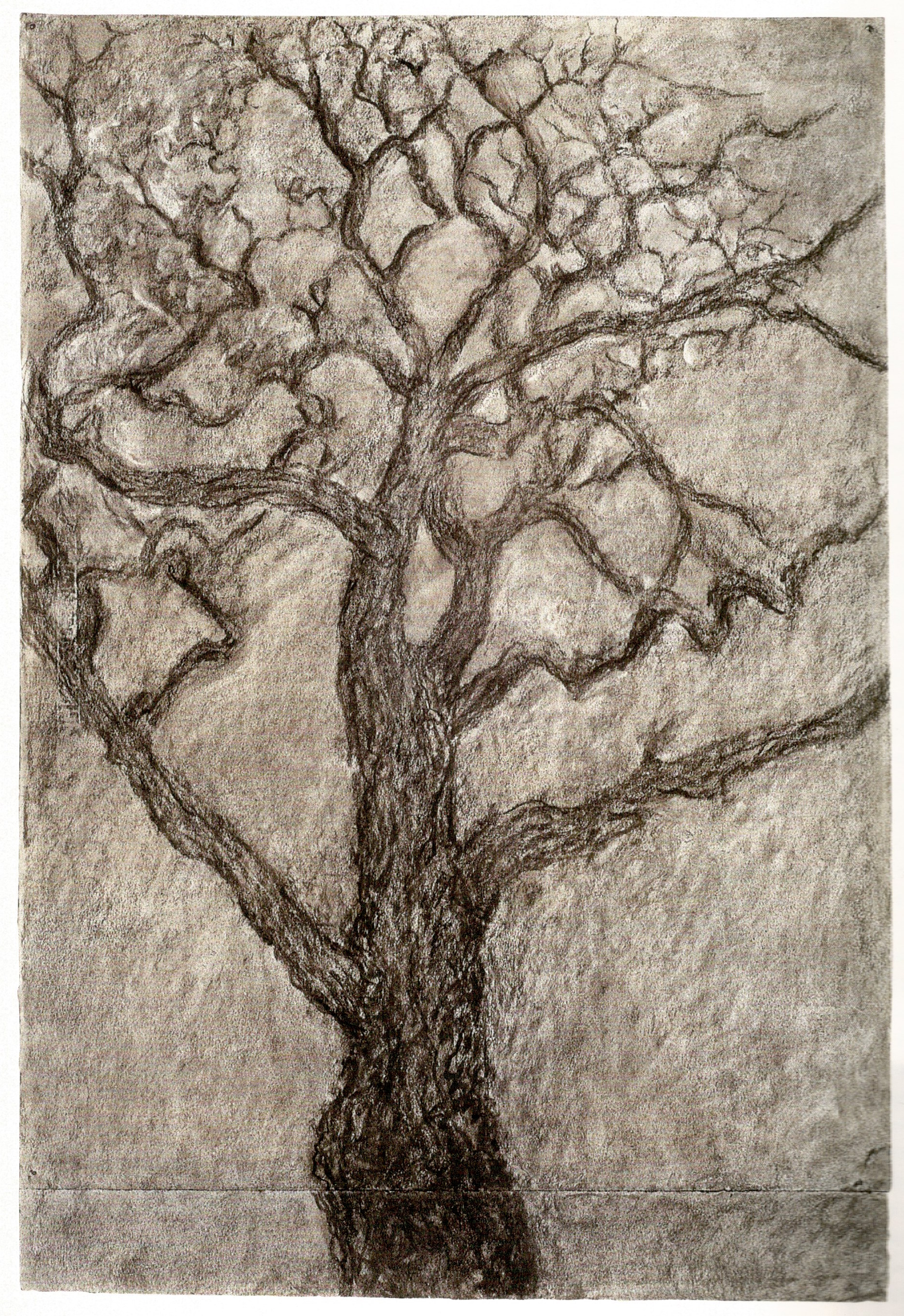 Corkscrew, 2005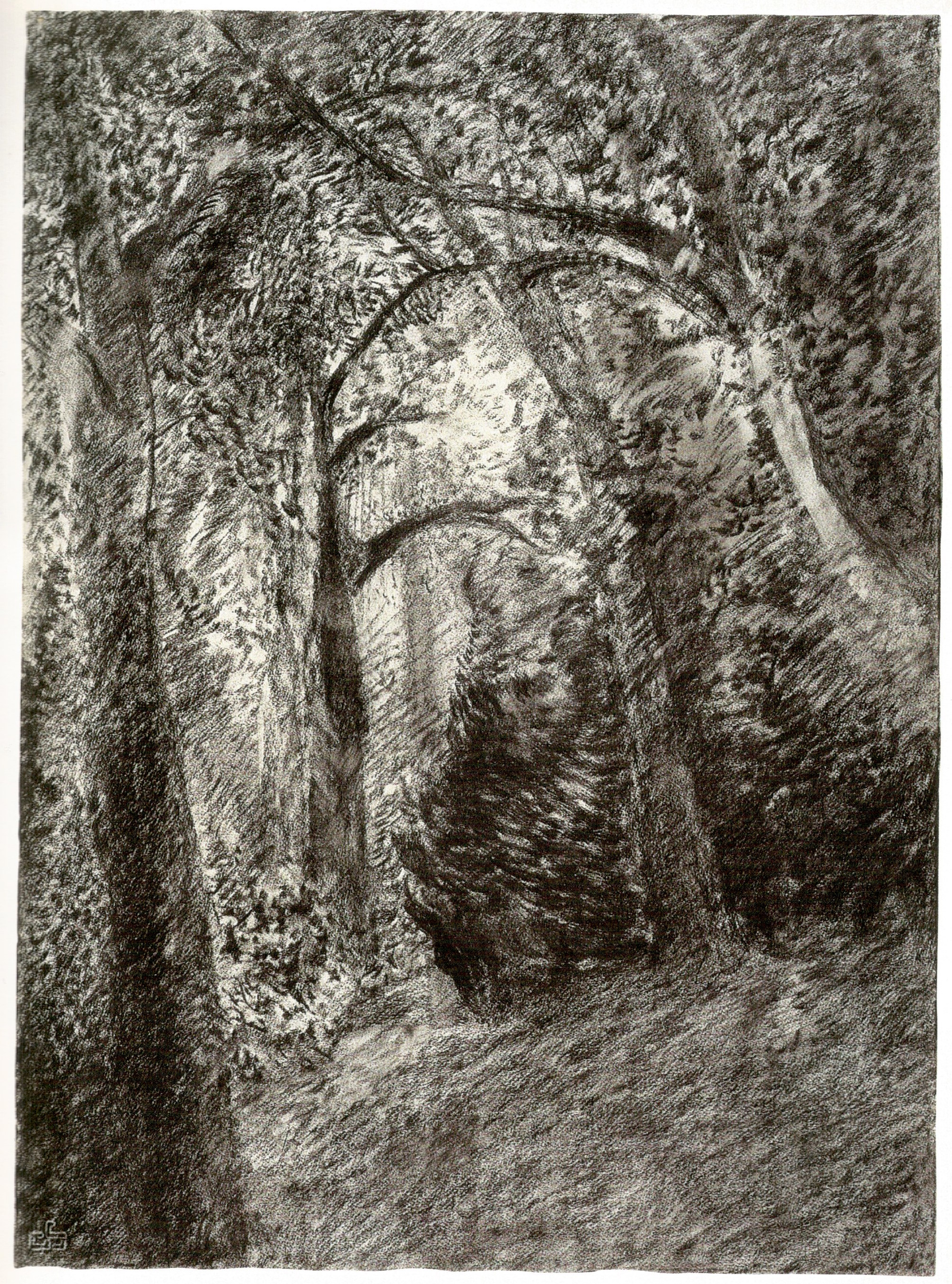 Kew Gardens No.5, 1980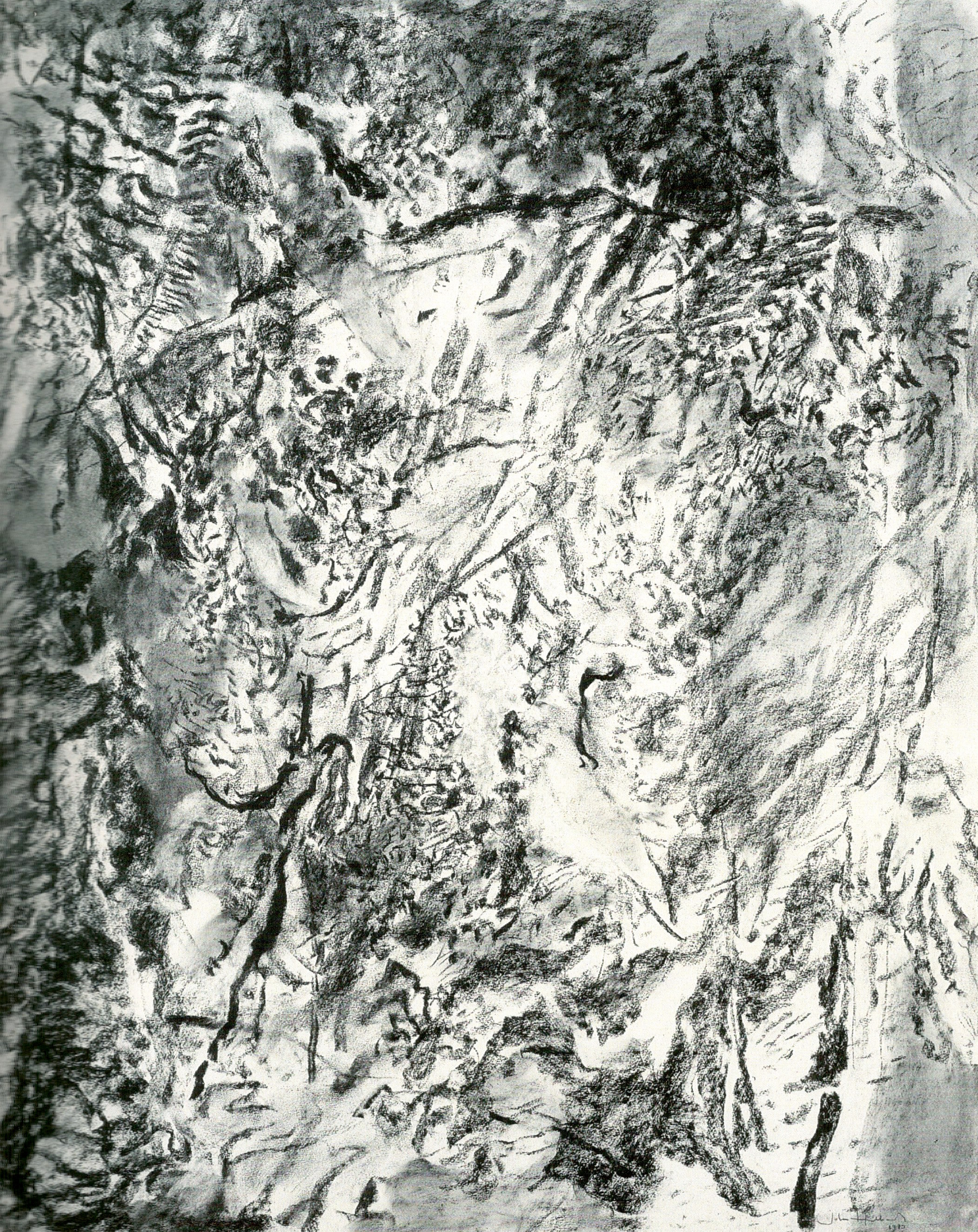 Abbotsbury Gardens No.2, 1982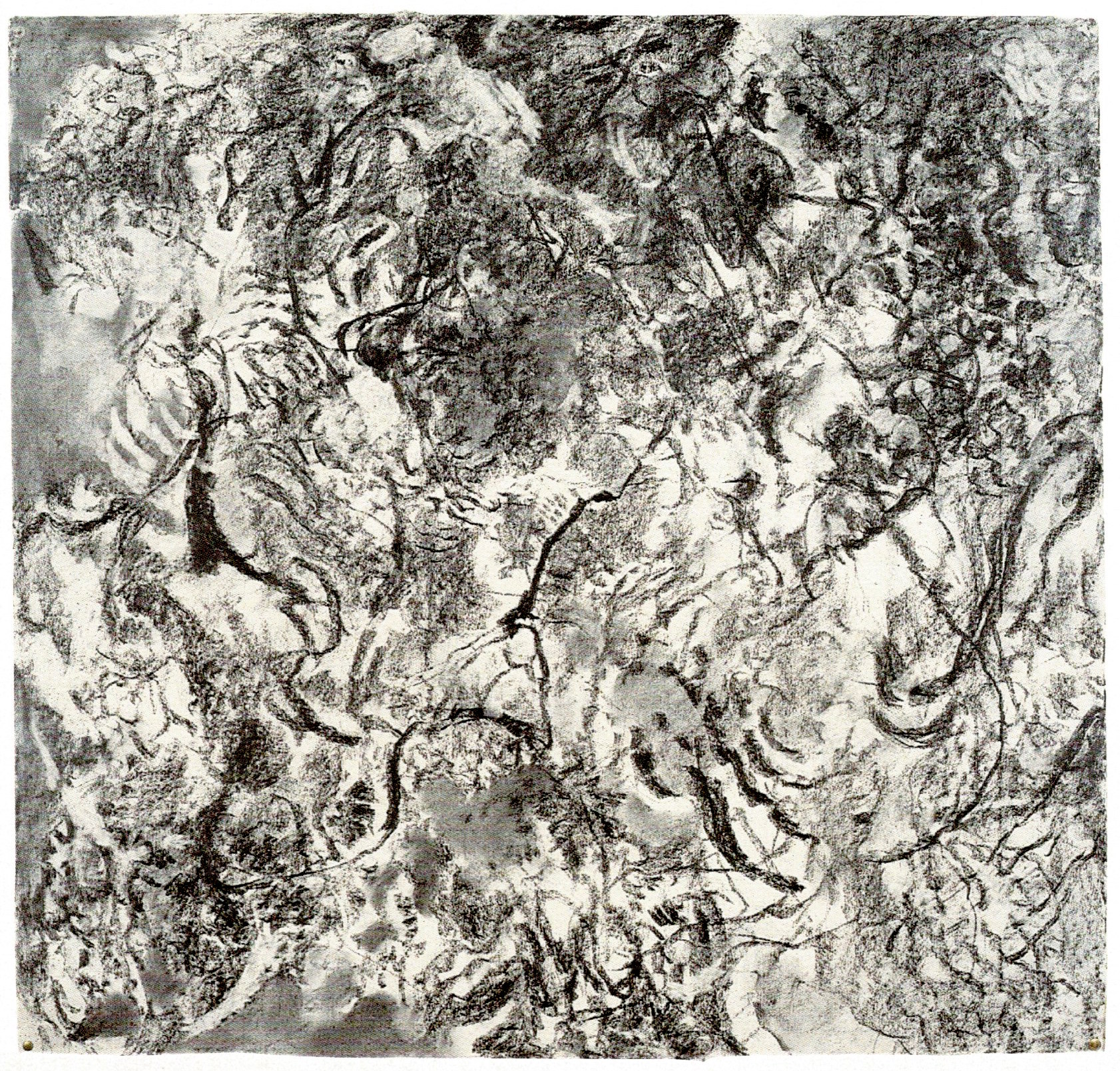 Plant Forms, 1984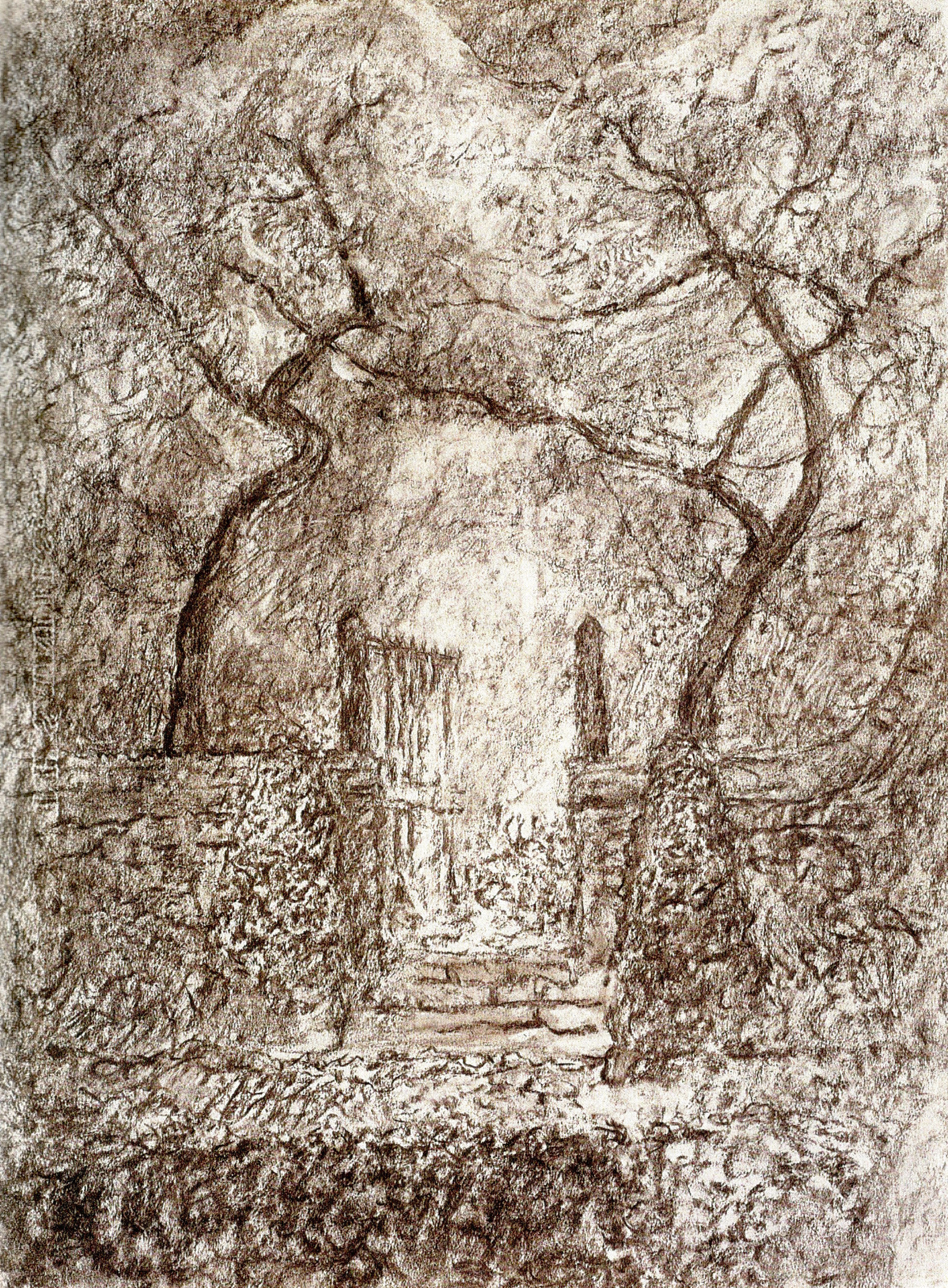 Weeping Pears, 2005
John seemed happy to know we'd enjoyed his exhibition, and he indulged our enthusiasm by letting us show a suite of etchings he'd made in 1988 as a portrait of New Harmony.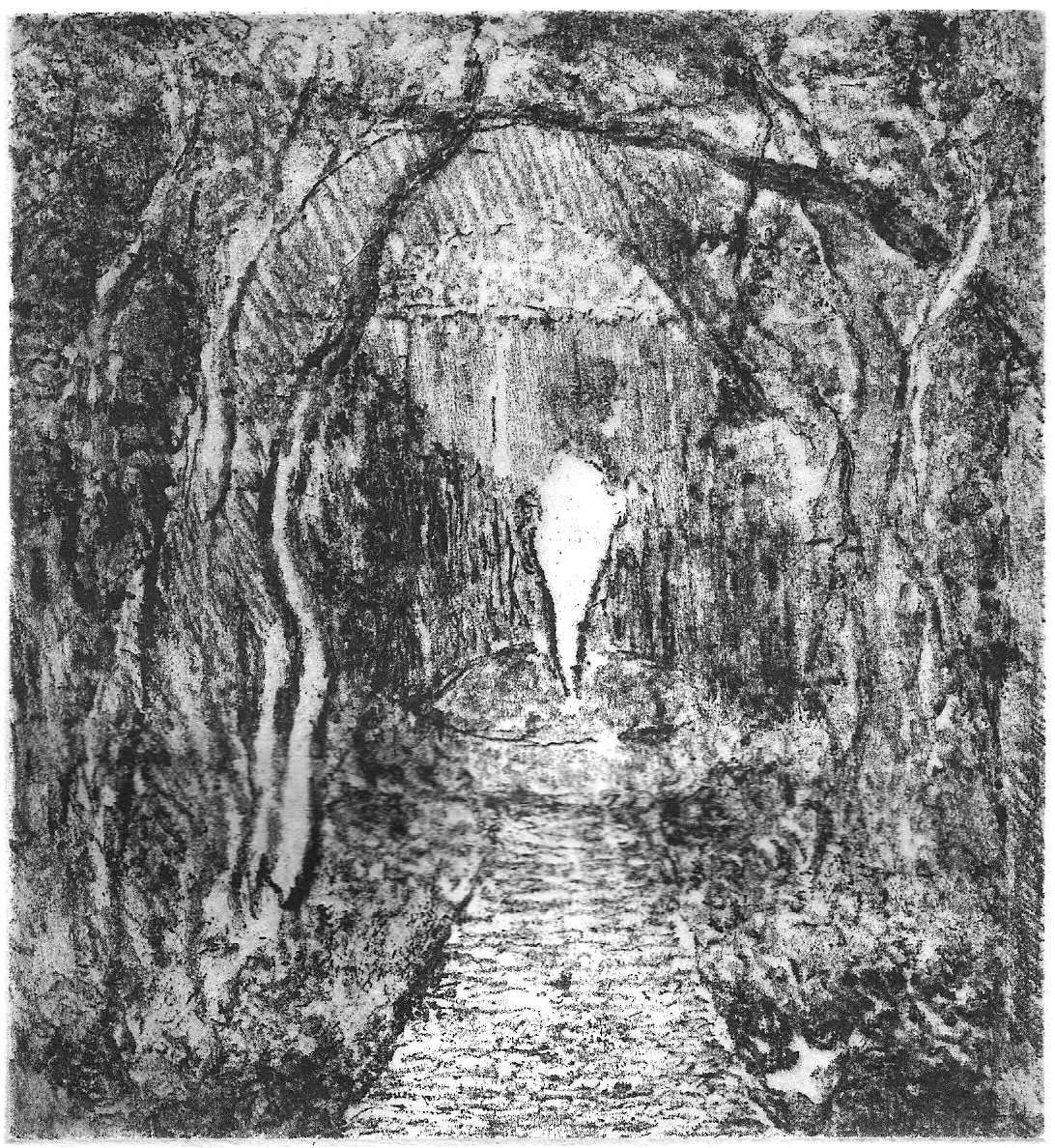 Fountain, Carol's Garden
A Utopian community situated on the bank of the Wabash River in the rolling landscape of Southern Indiana, New Harmony offers a mix of gardens, old and new buildings (including Philip Johnson's Roofless Church and Richard Meier's Atheneum), woods and farmland. There's a very strong spiritual context: the Indian graveyard near the town's centre is preserved and respected, and the modern theologian Paul Tillich is also buried within the town's environs.
New Harmony's leading resident, Jane Blaffer Owen, met Hubbard in New York in 1987, and invited him to visit her home with the idea of making some work in response to the community. Hubbard, who stayed there in the Poet's House for six weeks in late September and October 1988, made drawings of the place from which he later produced a series of etchings, a kind of composite 'partial' portrait, which was subsequently issued in book form.
These etchings featured in an earlier post – From The Poet's House.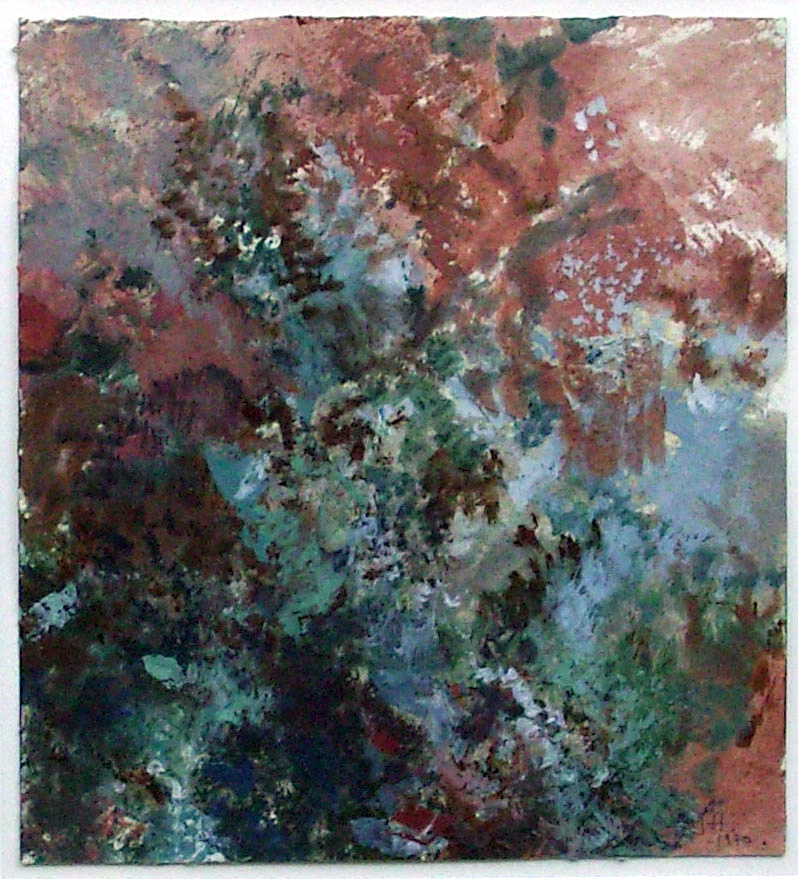 Red Garden, 1970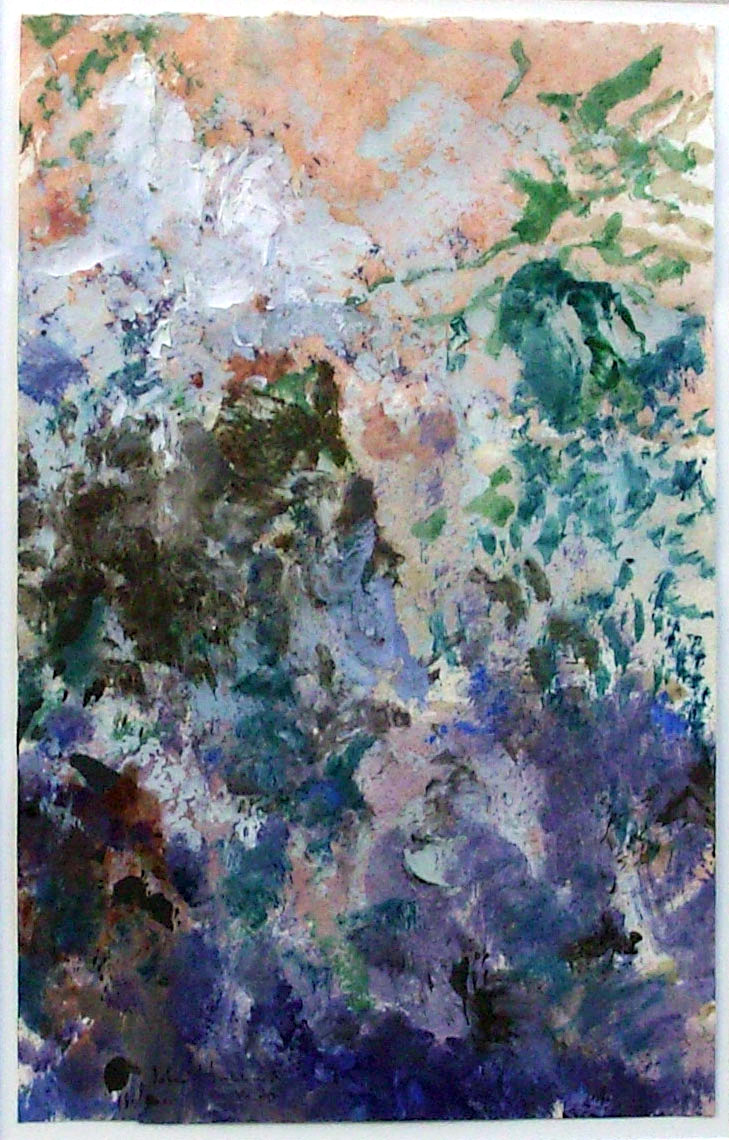 Spring Garden, 1970
John also let us exhibit a few early works on paper, paintings of his garden at Chilcombe in Dorset, and he often brought us pictures to frame for exhibitions at other galleries.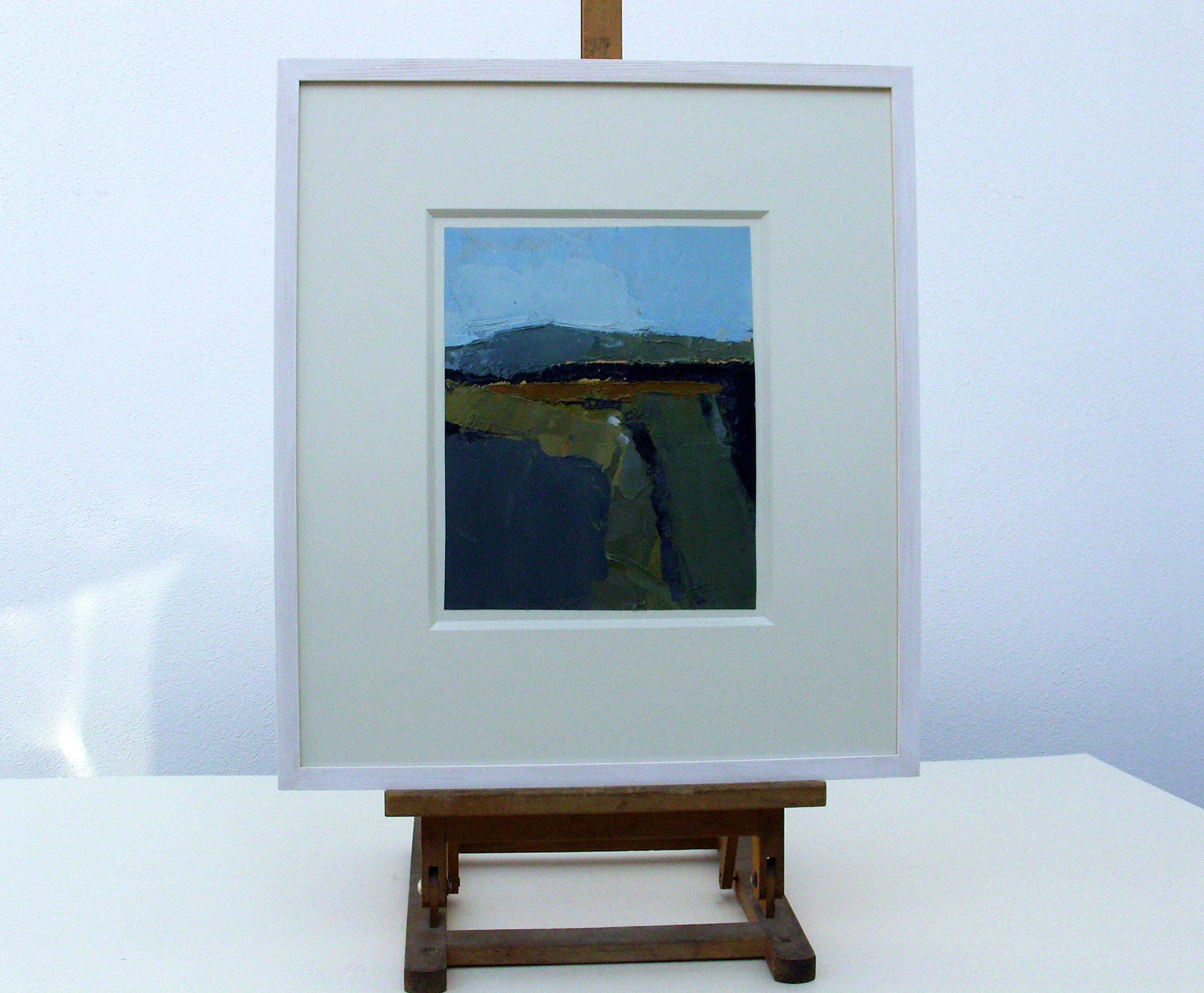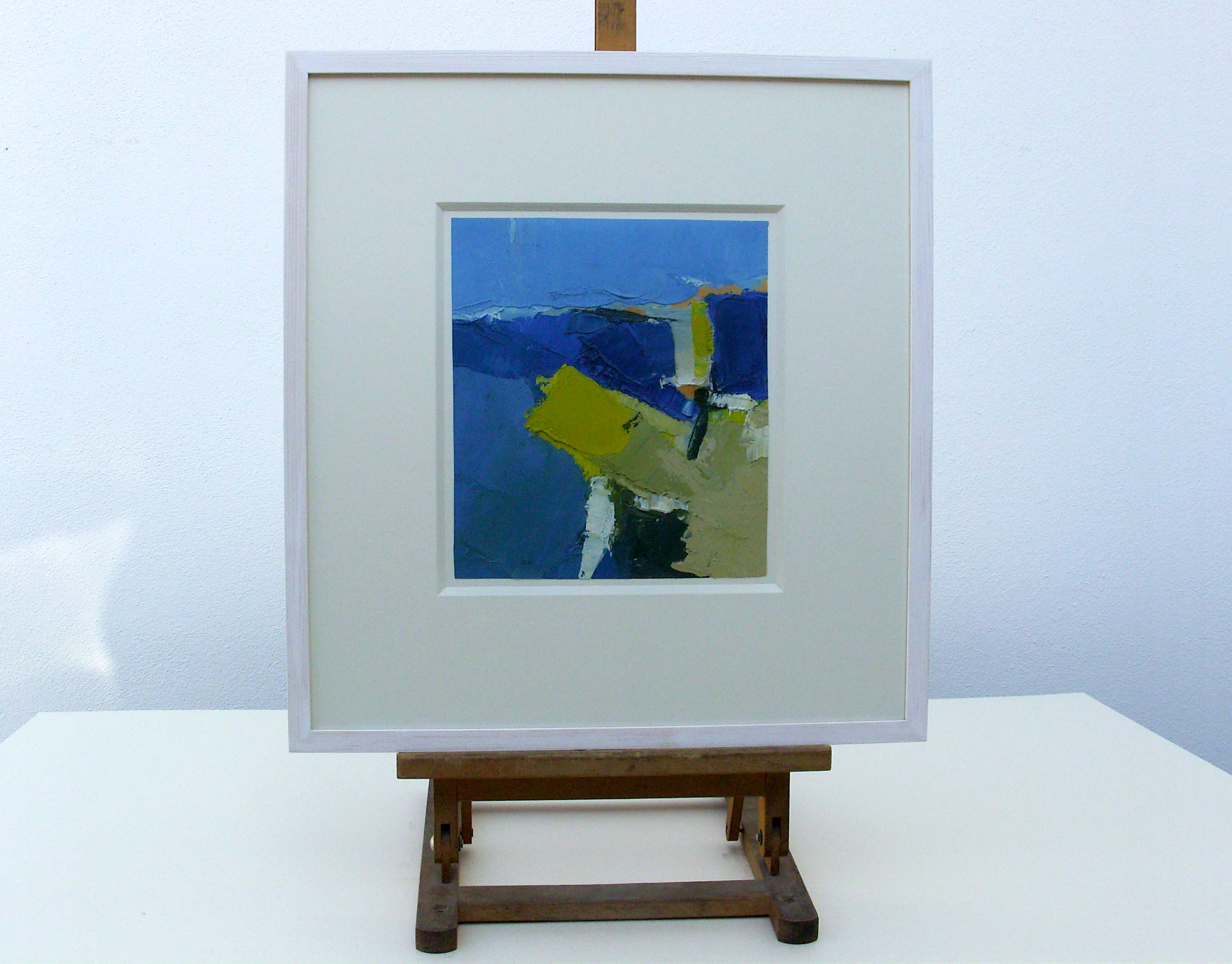 I made these little oils on paper in the summer of 1961 while on my honeymoon near Toulon, on the French coast. I'd found the spot the year before, I think at the suggestion of a French friend, and it consisted of a tiny house (two rooms up, two down) just outside the village of La Cadiere d'Azur. A beautiful name but not really a beautiful village, as it was very inward-looking and neither particularly friendly nor charming. We had our own small well and a snake that lived in the letter-box. I arrived with an unexpected wife, which caused a degree of suspicion in our landlady, but the larger of the upstairs bedrooms made a decent working space, with plenty of walls onto which work could be pinned or stuck. I'd seen a gorgeous exhibition by Nicholas de Stael the previous winter in Milano, filled with sunlight, invention and succulent blocks of colour. By 1961, I think he was already dead, by his own hand, one of those tragic mysteries. He inspired a lot of artists throughout Europe during the mid-20th century but today he is ignored. It is hard to accept such rigid judgements: why is something once thought so interesting turned into something banal?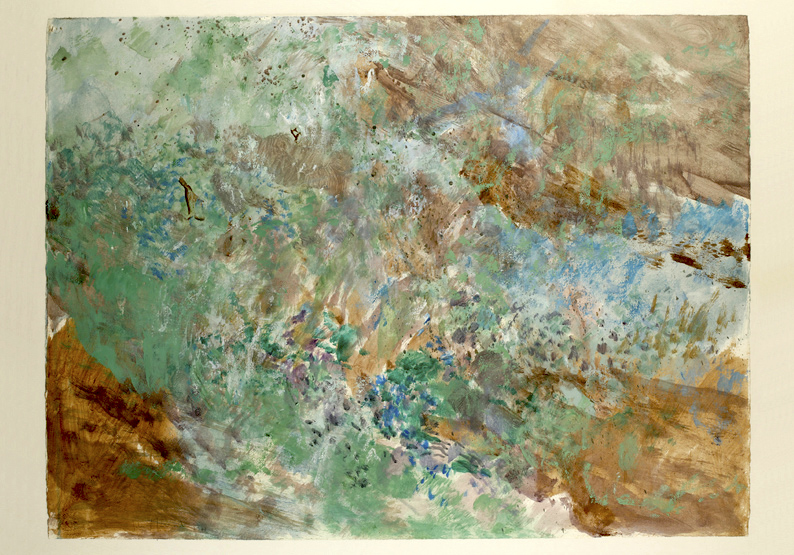 Imlil, 1971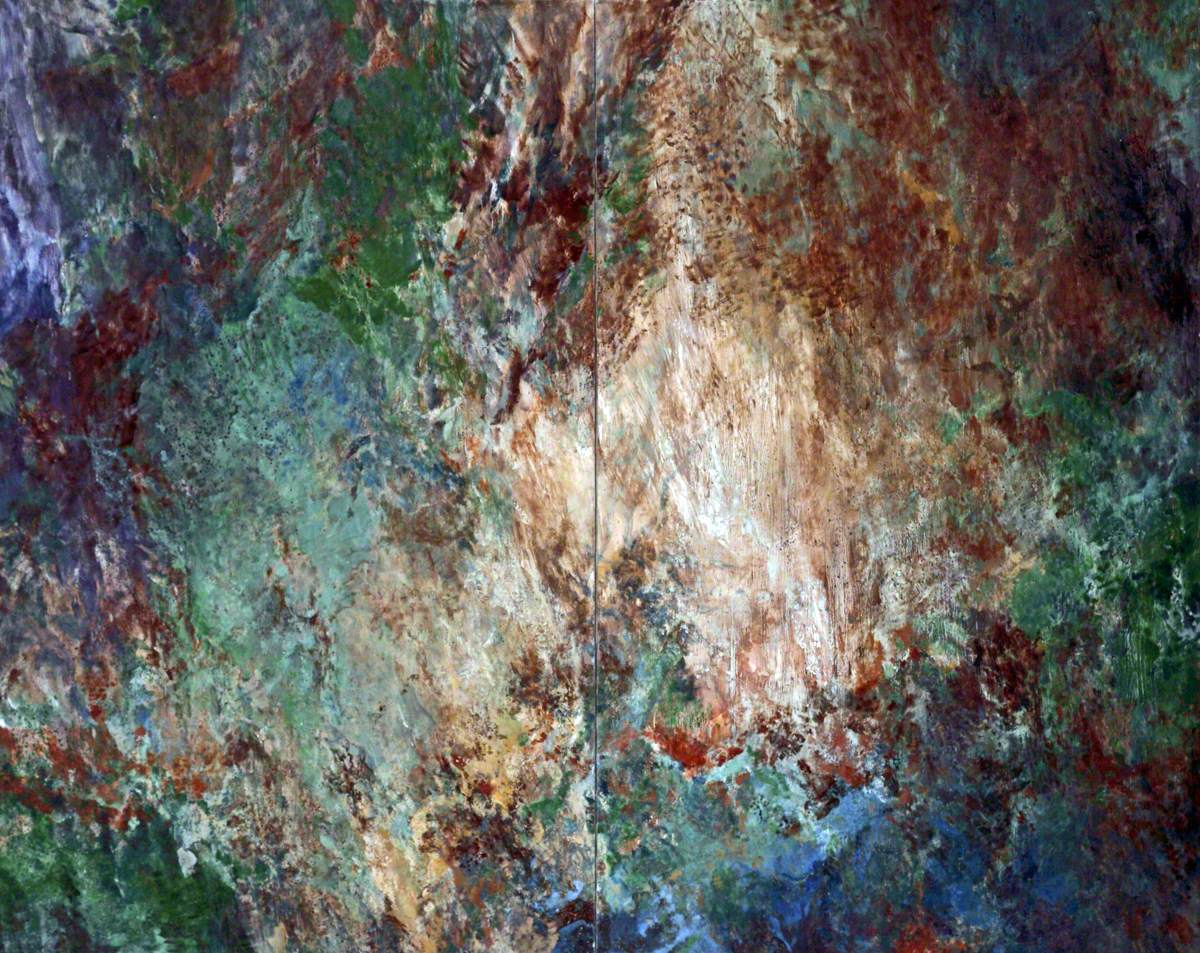 Landscape, 1972
John's landscape paintings were rarely concerned with grand vistas, he much preferred to get in close. They might nowadays be called immersive experiences. He enjoyed working in his garden, the detail of the forest floor, enclosed spaces, rock faces, the waves on the shore. He painted with veils of light.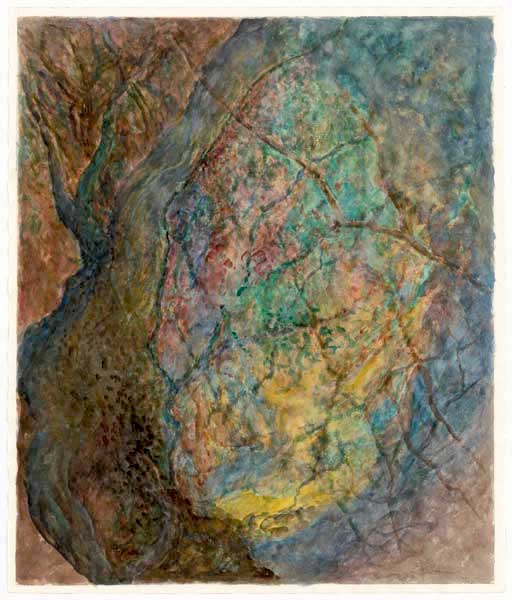 Sunken Lane, 2006
I once asked him if he'd ever painted in the same Dorset holloway that famously inspired Geoffrey Household when writing his novel Rogue Male.
I'm afraid I don't know which one GH had in mind but my impression, on reading his book years ago, was that the hero concealed himself in hollows round the edge of the Marshwood Vale which is close to Chideock. I would guess he had in mind the ancient hill forts of Lambert's Castle or Coney's Castle. The deep lanes I have been excited by are mainly nearer where we live, although there is a fine one in the village of Symondsbury which rises to the rim of Chideock Valley.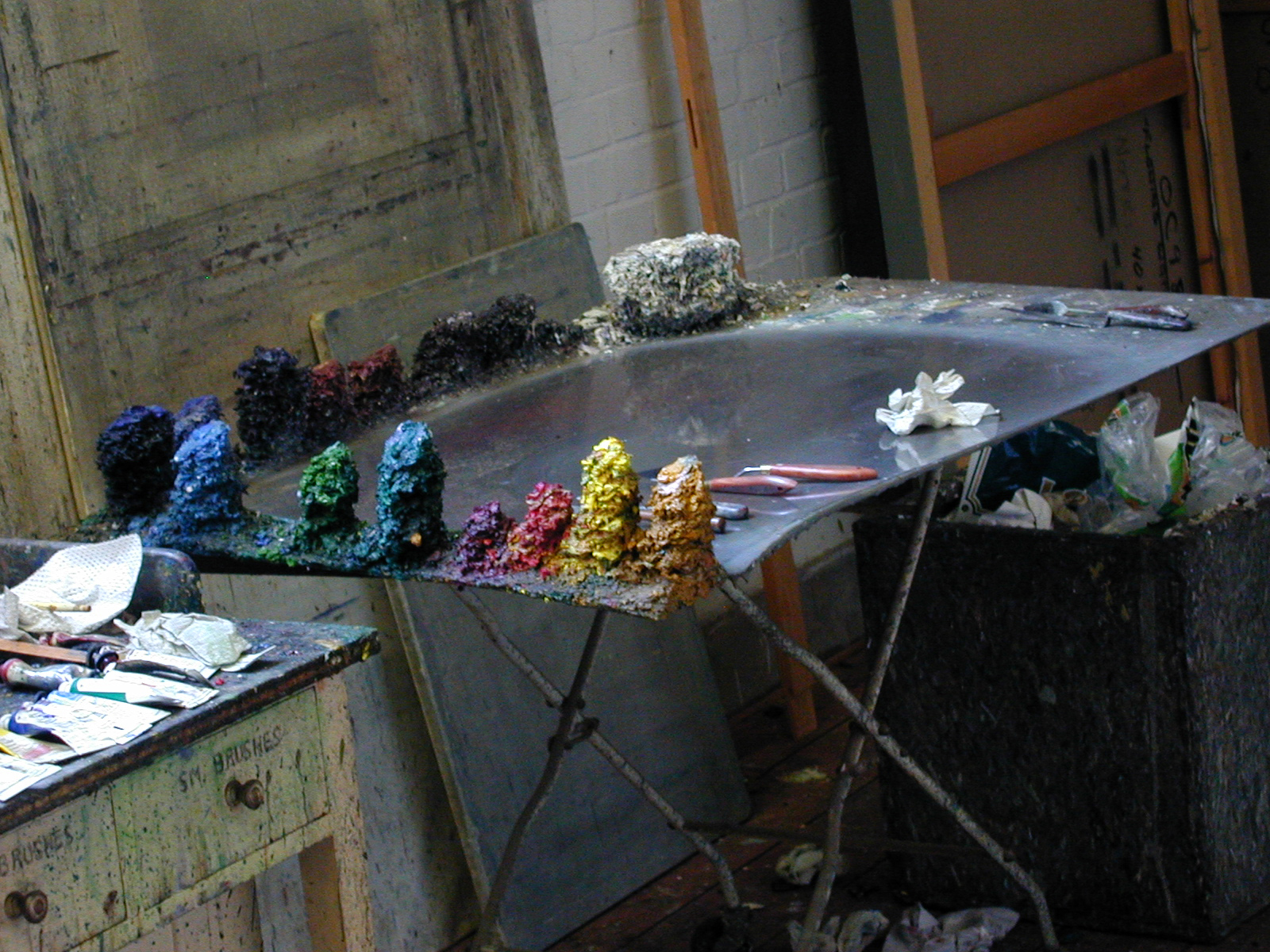 This is the painting palette John used continuously since the 1960s. In a cruel twist of fate he later became allergic to the smell of oil paint, but he didn't let that stop him painting. He continued despite the discomfort of wearing a respirator face mask. In 2011 there was a final exhibition at Marlborough Fine Art in London called Nocturnes, which featured twelve large canvases, improvised variations on the theme of a drawing made in the Alcázar Gardens, Seville. Dancing among the trees.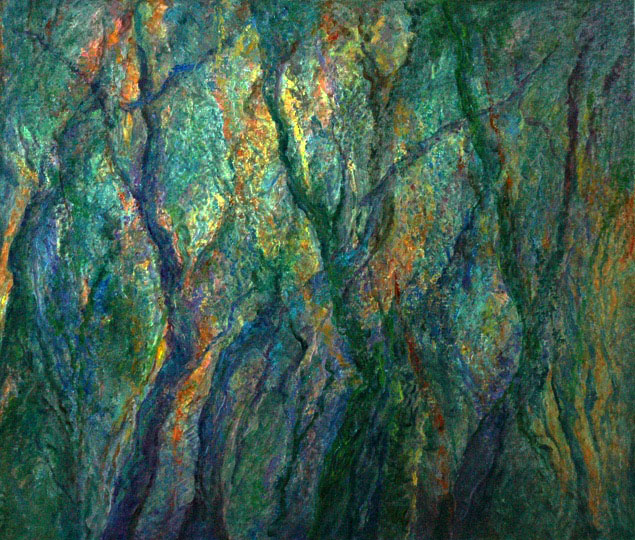 Nocturne No.4
※
Whenever we met he was always gracious and engaging, with time for everyone. There was one particularly memorable occasion at the London Coliseum in 2010. We were there to see the Mark Morris Dance Group give their acclaimed performance of Handel's L'Allegro, Il Penseroso ed Il Moderato – "the supreme expression of late 20th century American modern dance" – it was my birthday treat. We'd just sat down when I heard someone calling my name, and I turned to see John and his wife taking their seats almost beside us. There was an unfortunate couple between us who suffered all our crosstalk! My daughters were thrilled and delighted to meet the artist whose charcoal drawings of trees had so inspired them four years earlier. John was a warm and generous professor not just of painting but also of music, and he seemed to know everything about Handel and Milton and the orchestra and singers who were accompanying the dance. It was probably the best night of modern dance I'm ever likely to witness, and all the better for having shared it with him. I think he enjoyed it too. I'll miss our occasional conversations. I wish we'd talked more.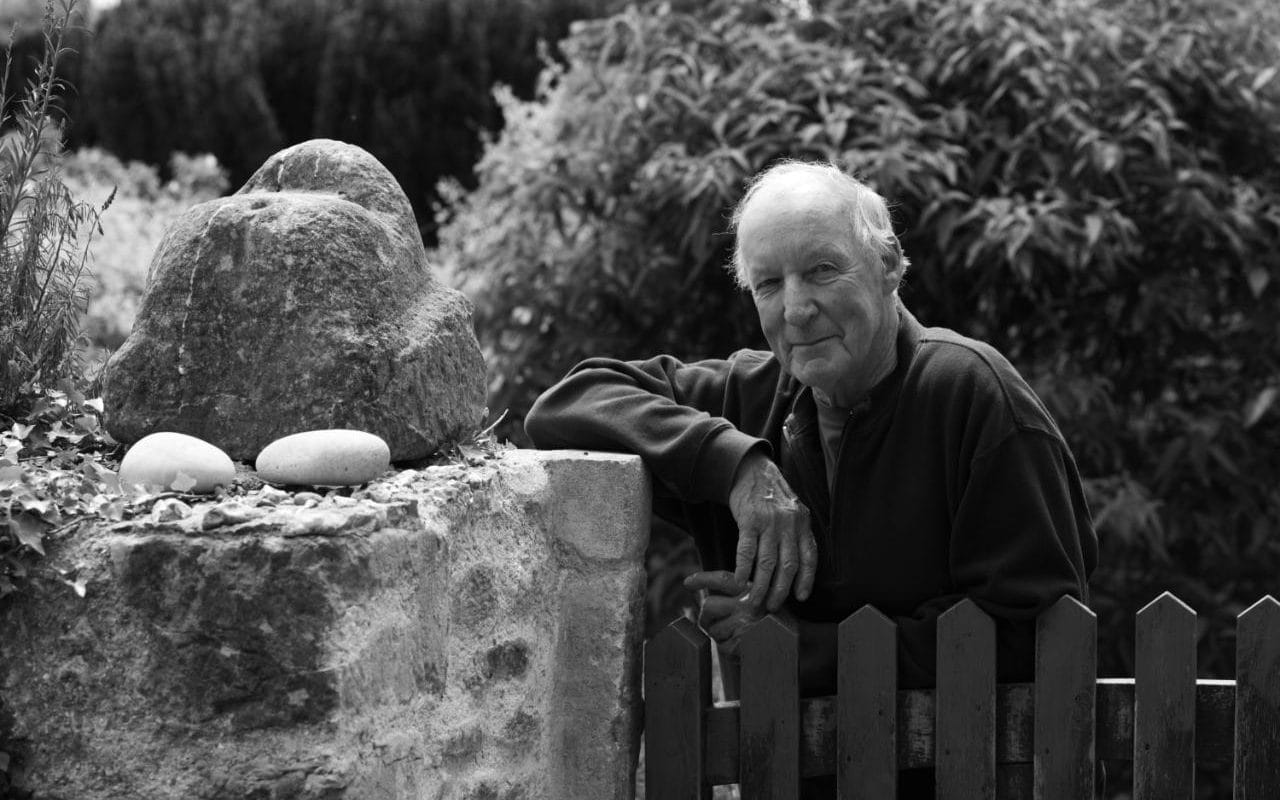 John Hubbard:  26 February 1931 – 6 January 2017
John Hubbard 1931 – 2017 | Tate