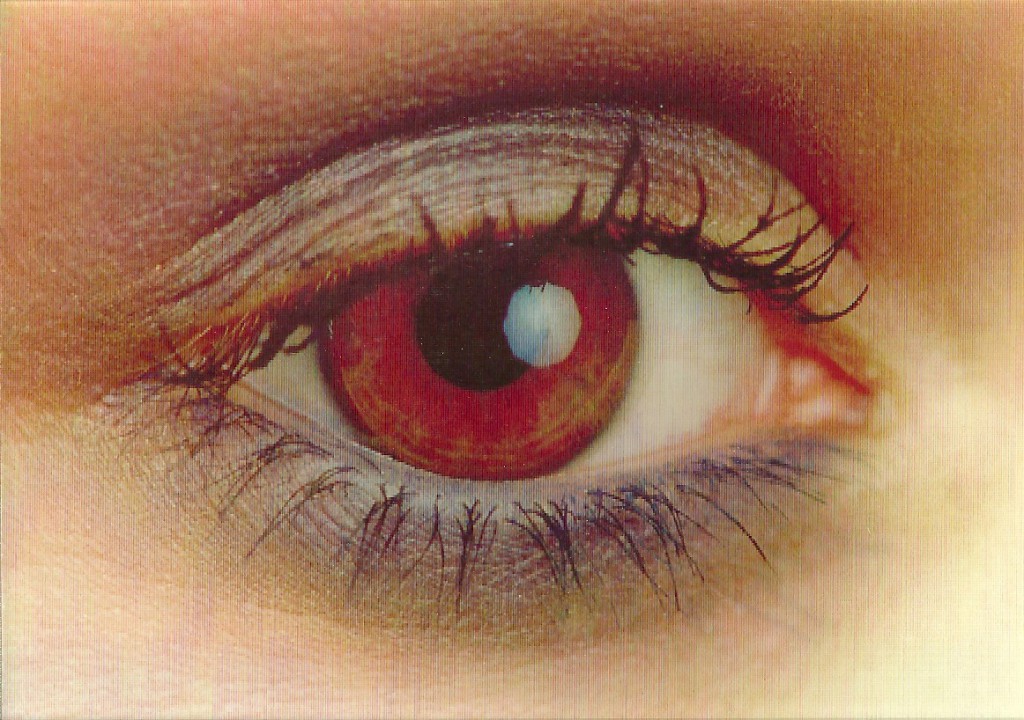 We've been selling these 'lenticular' cards at The Rowley Gallery for a while now. They've been very popular. Seen from one angle the eye is open, look again and it's closed. Lenticular printing is a process of combining two or more images on the surface of a corrugated plastic lens. (I don't think lenticular has anything to do with Lent in particular.)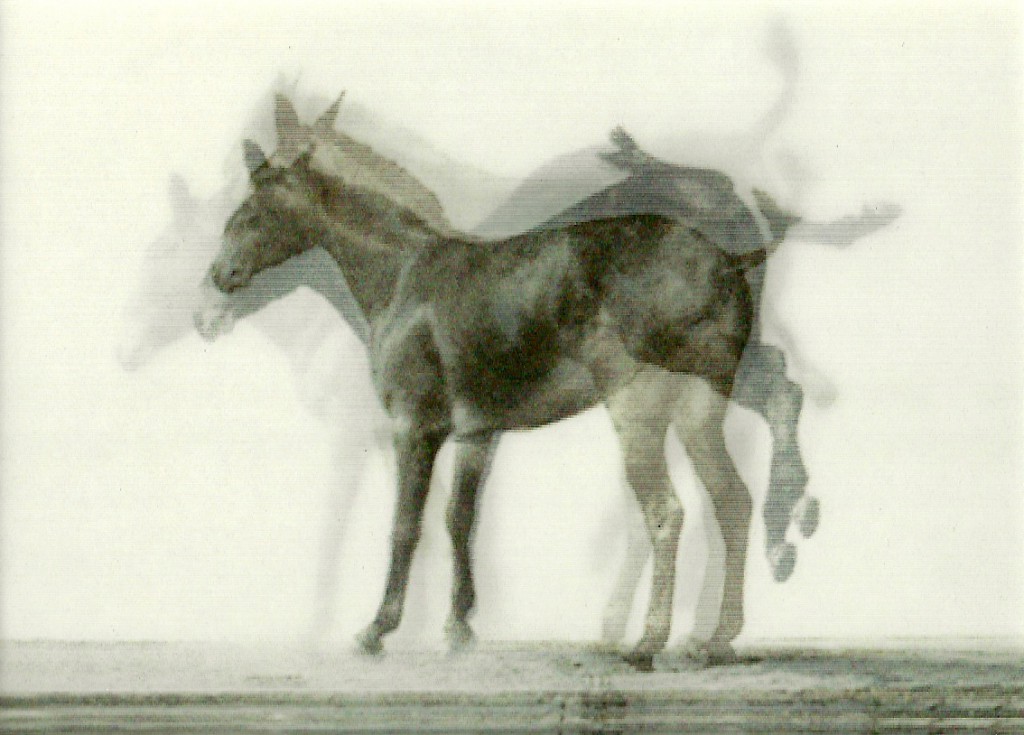 This kicking mule card incorporates eight images which flicker like frames of animation. The most successful cards seem to be those which use images by Eadweard Muybridge from the 1870s & 80s. His pioneering work on animal locomotion used multiple cameras to capture motion in stop-action photographs. He showed that a galloping horse lifts all four hooves from the ground simultaneously.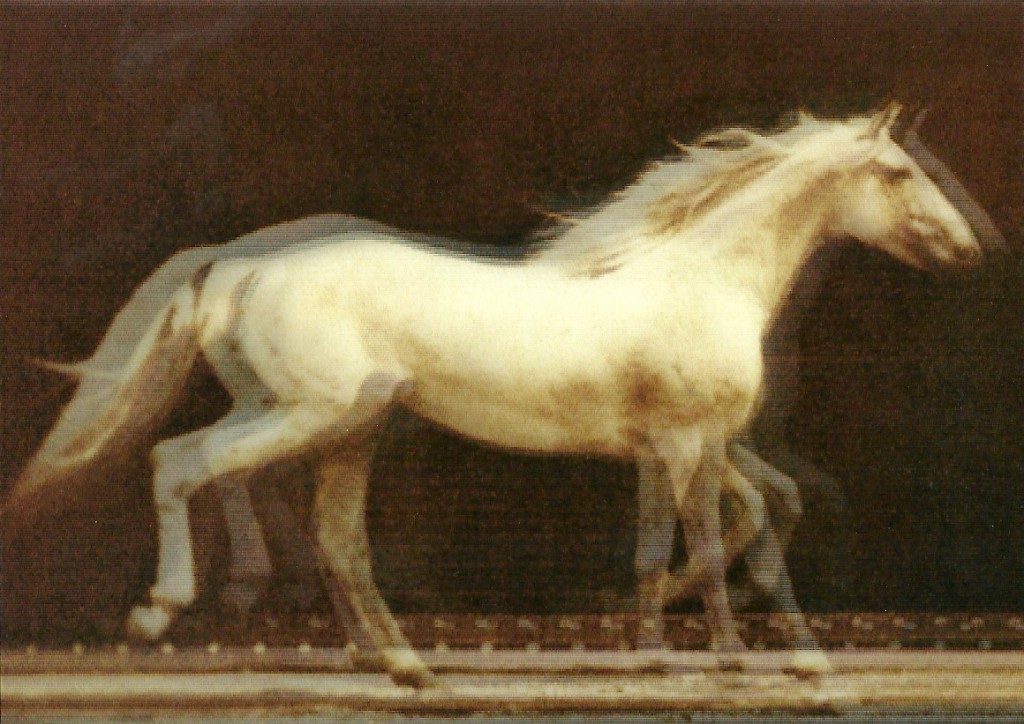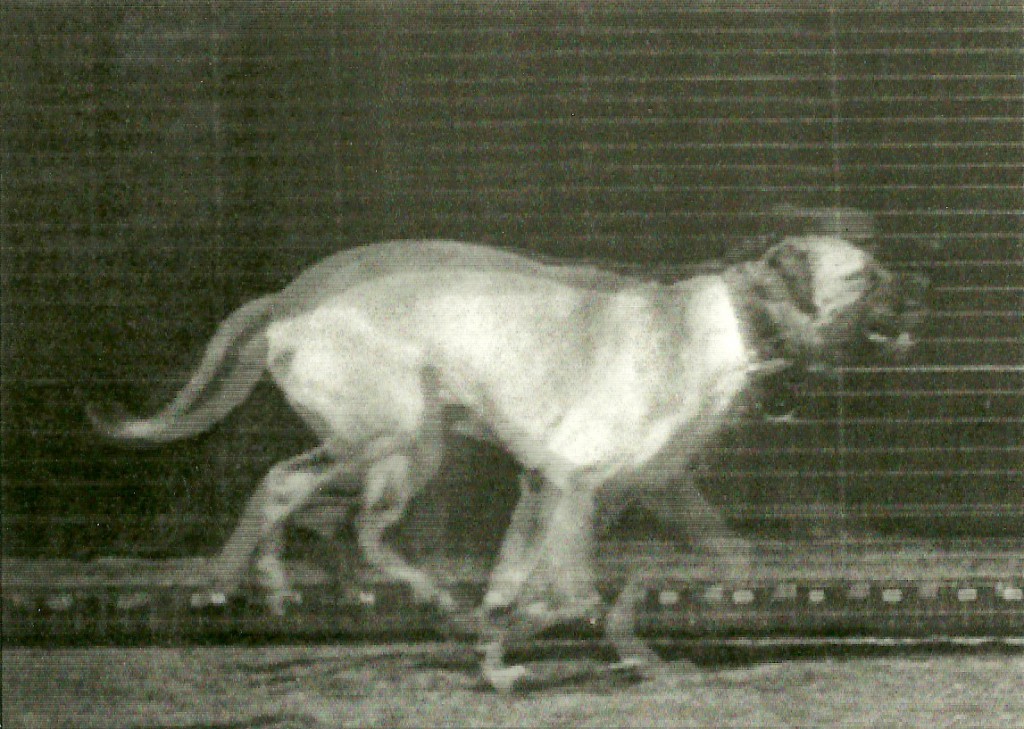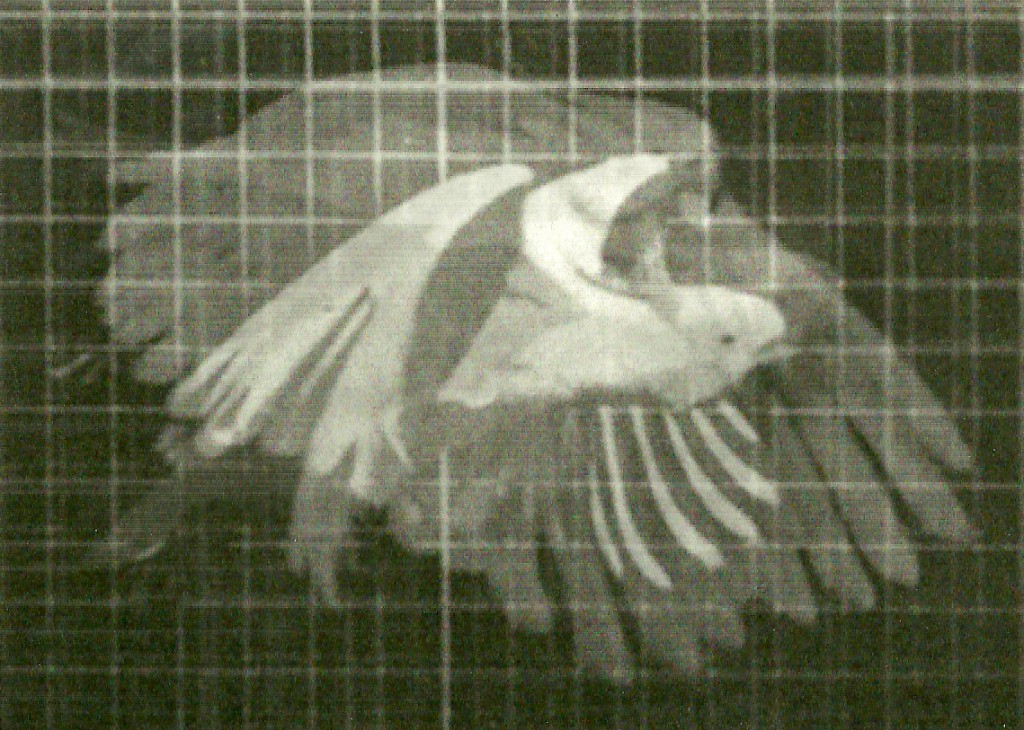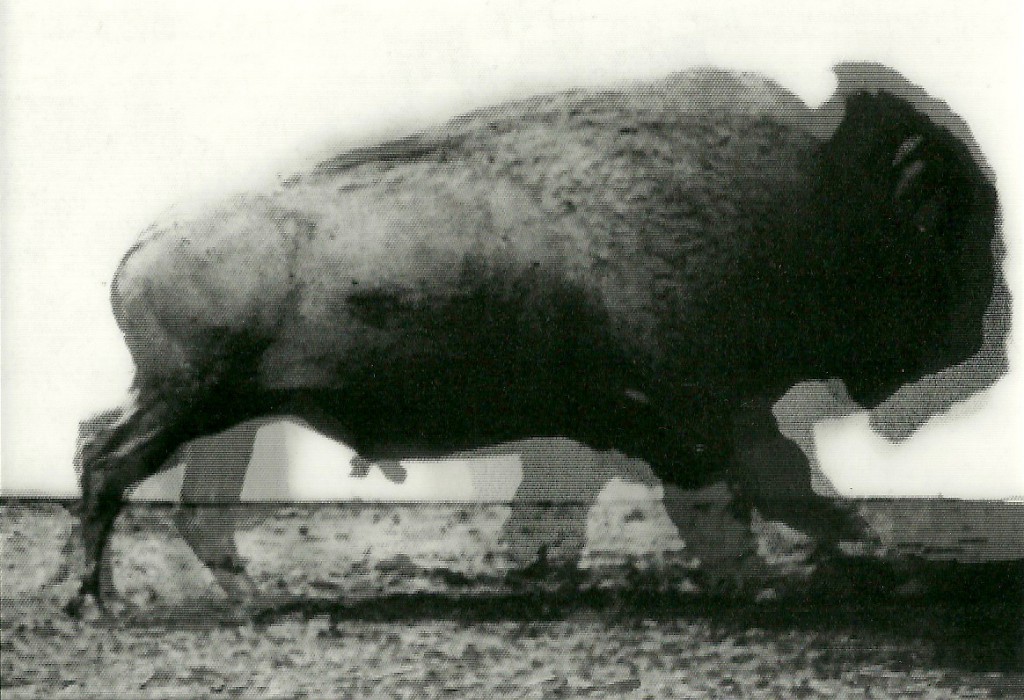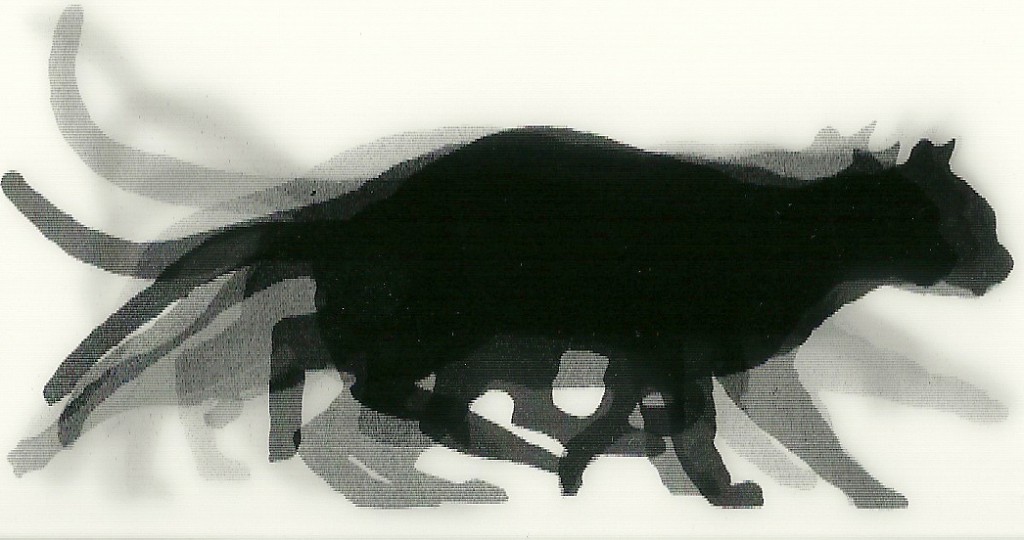 I was surprised that I was actually able to scan these cards. I half expected the reflected light to be too dazzling for the scanner so that the images would be over exposed. But mostly they're OK. Some of the darker ones resisted so I used a camera. Here's a naked man jumping over a hurdle in ten steps.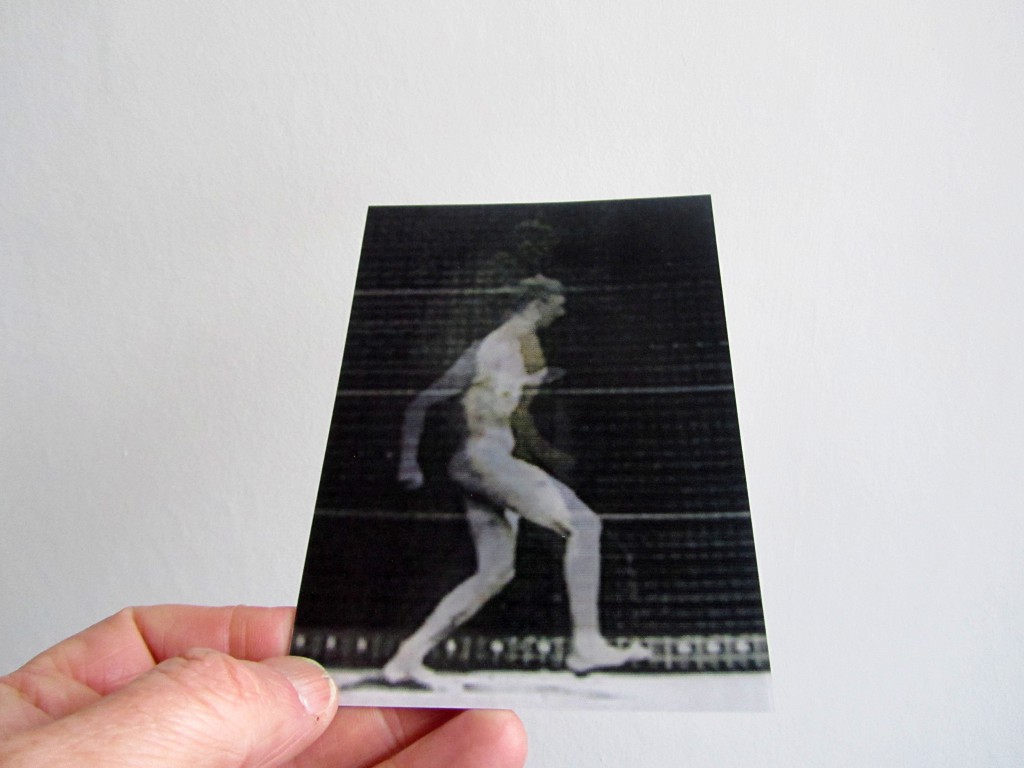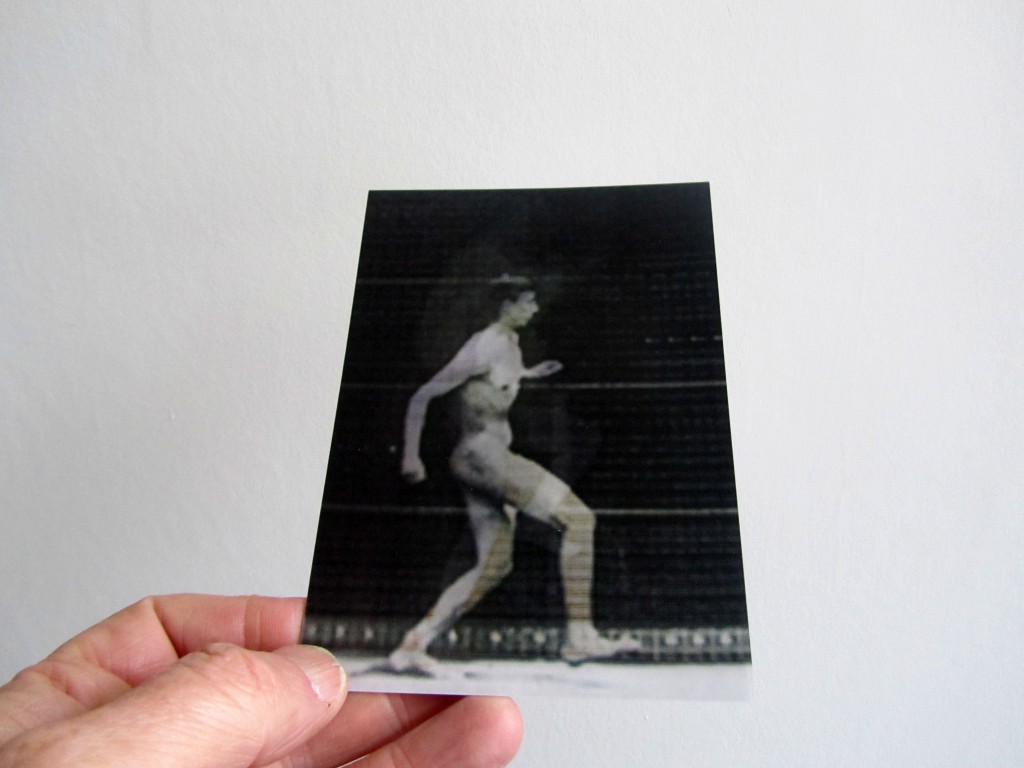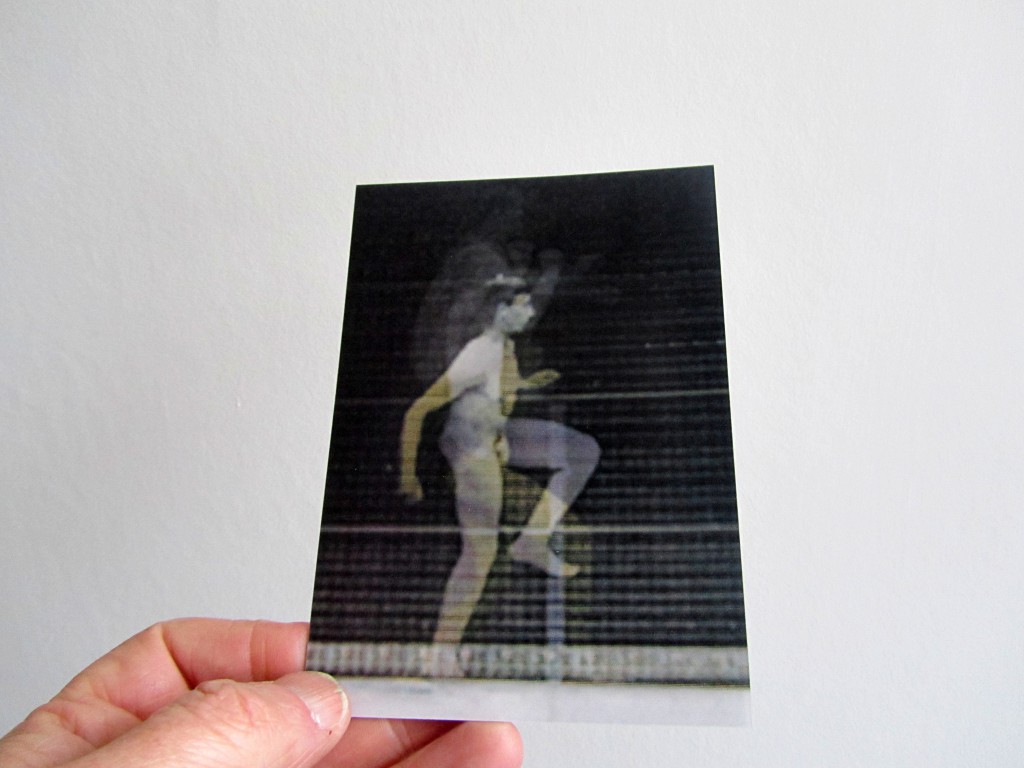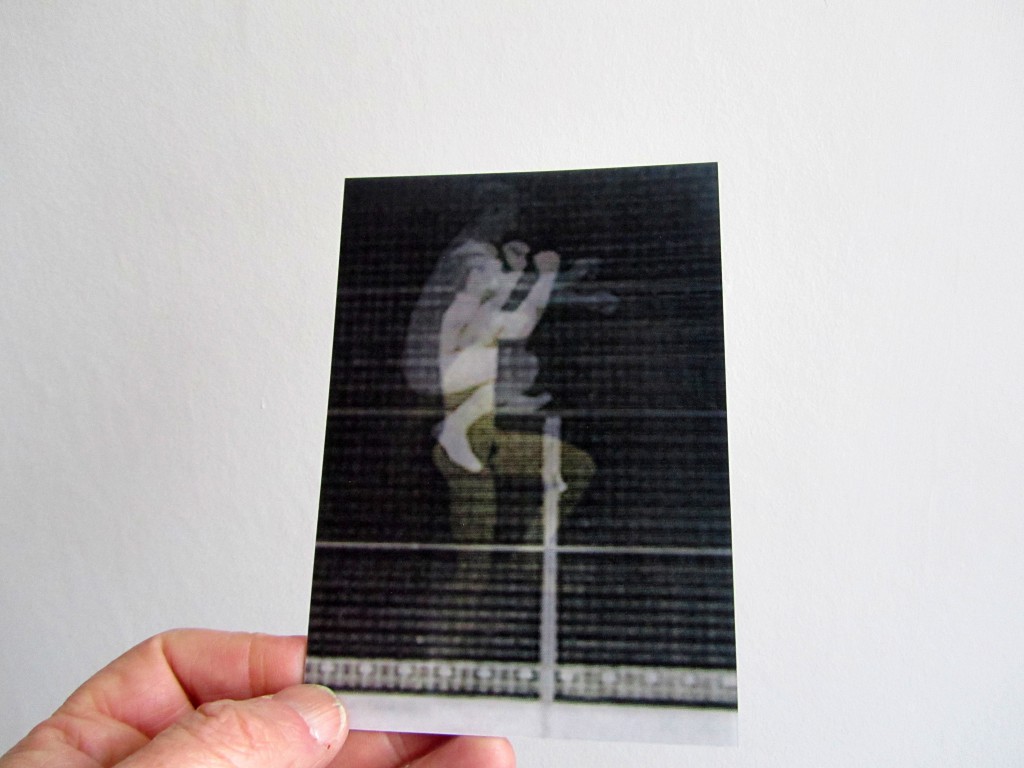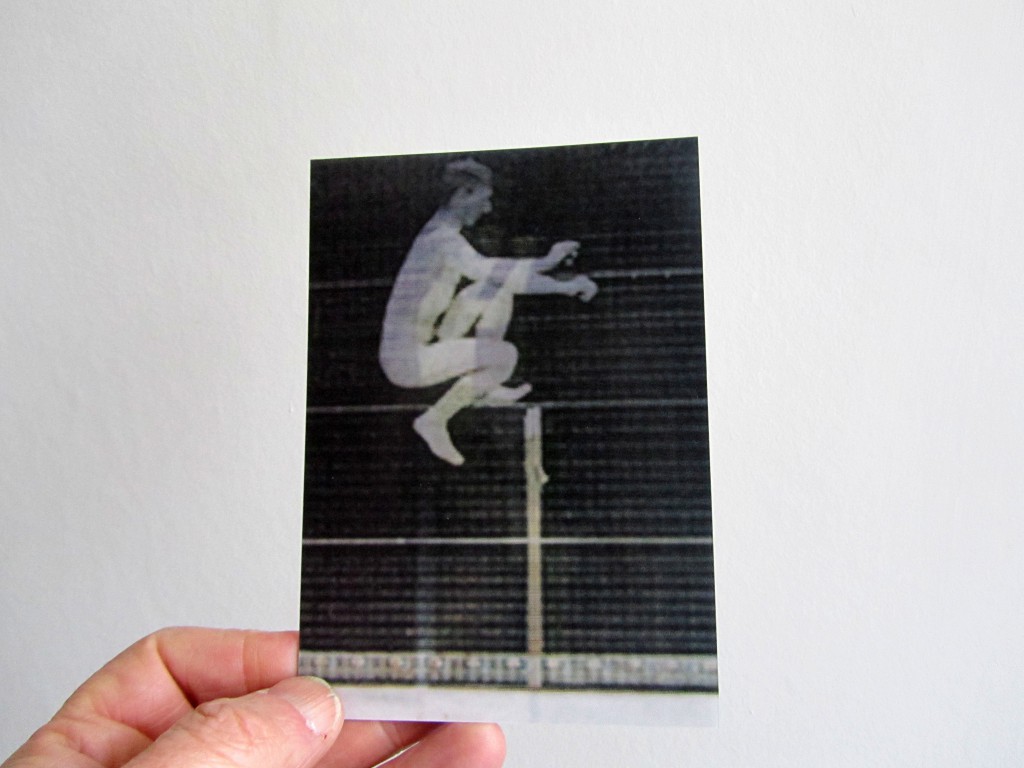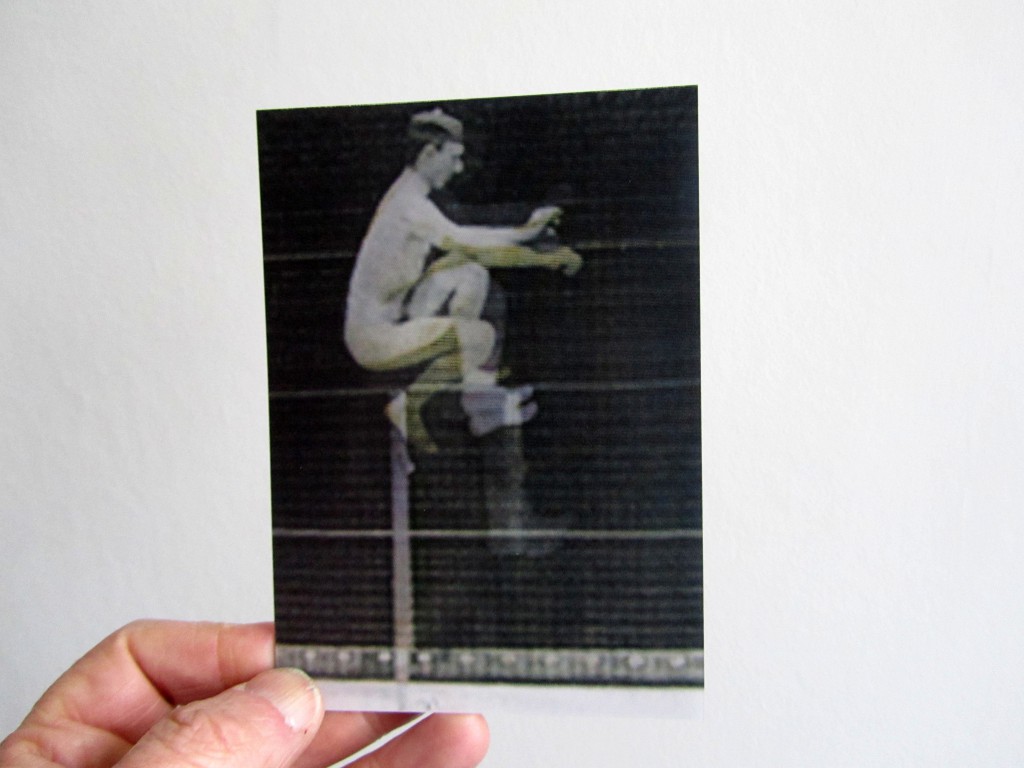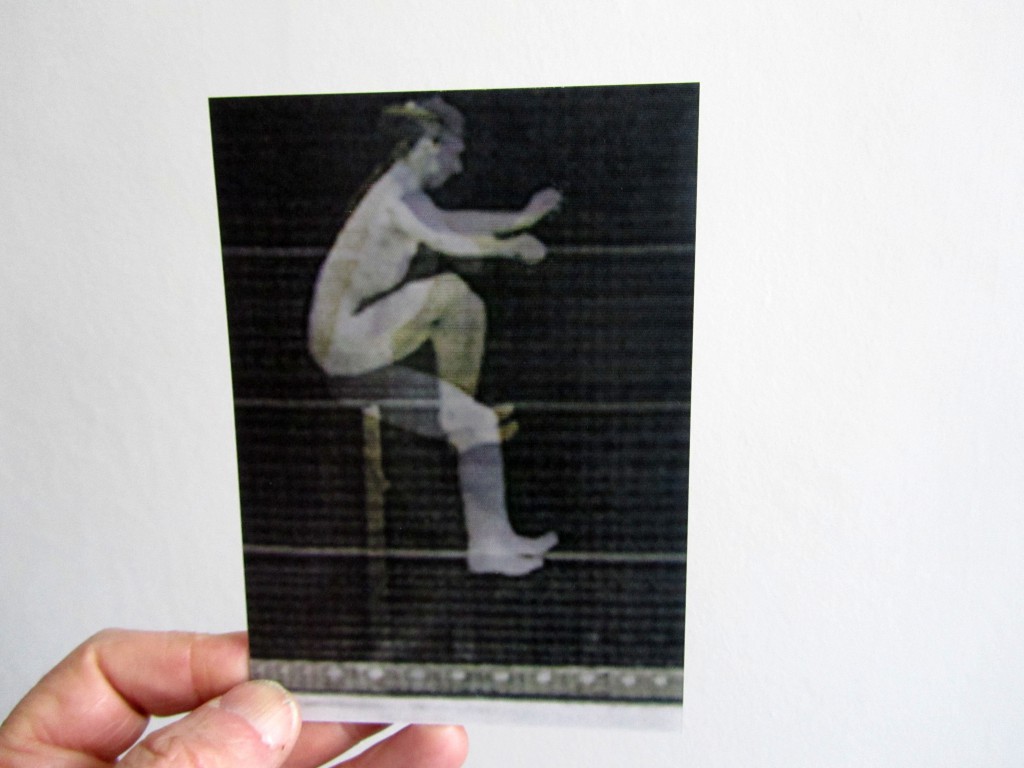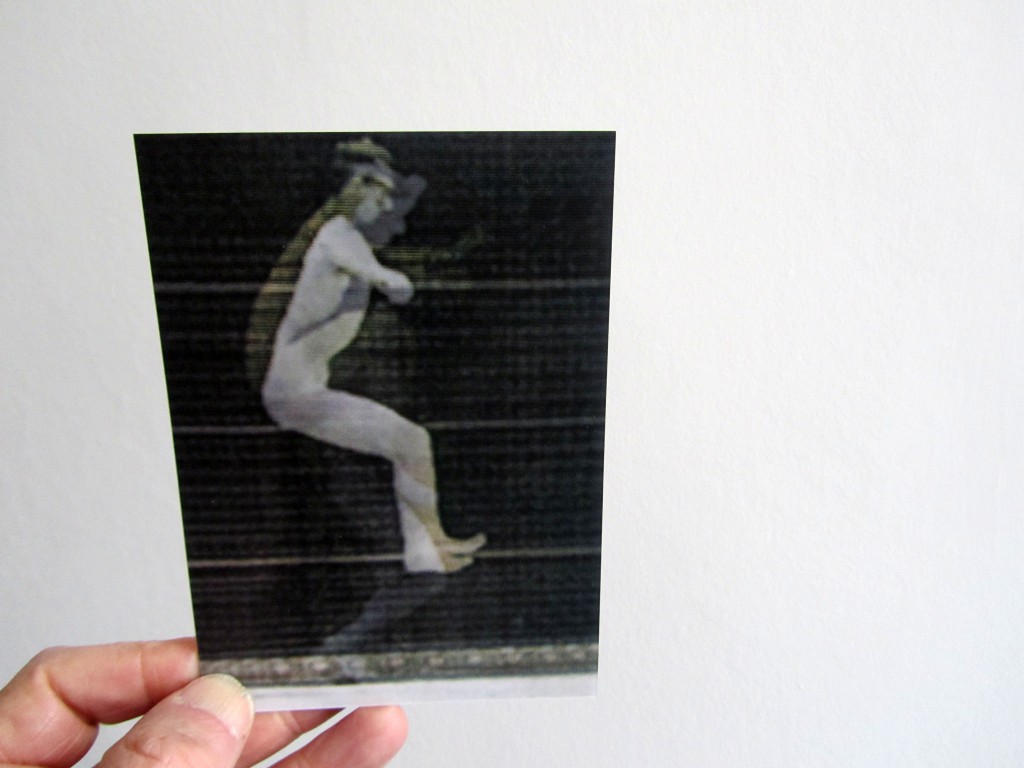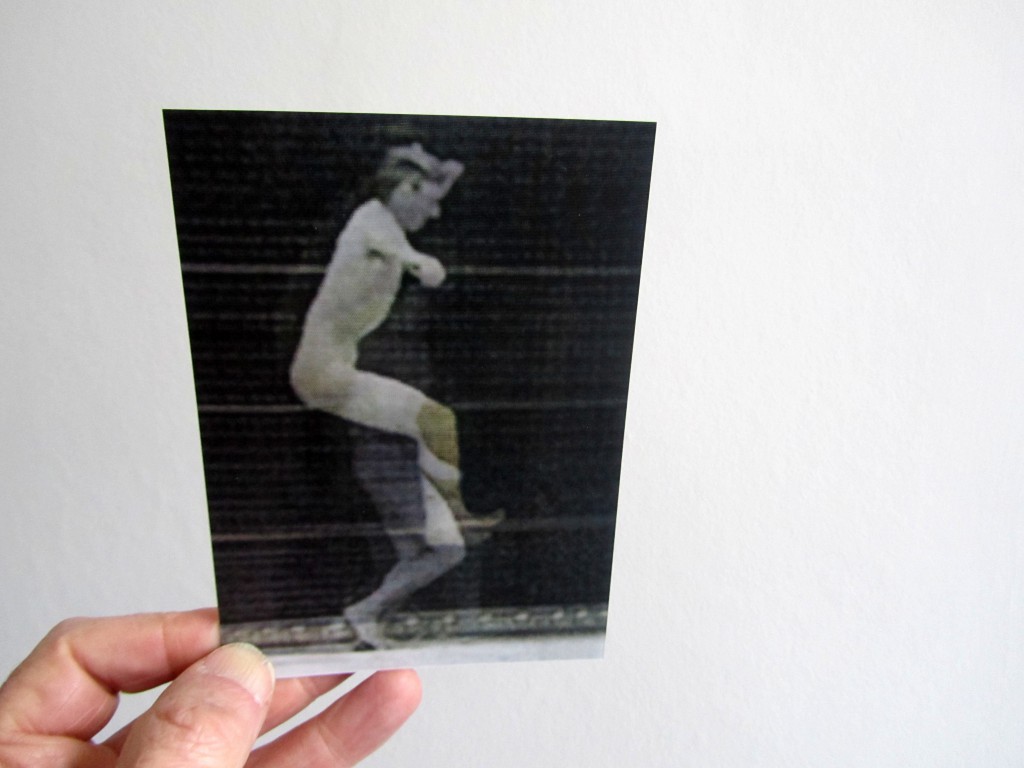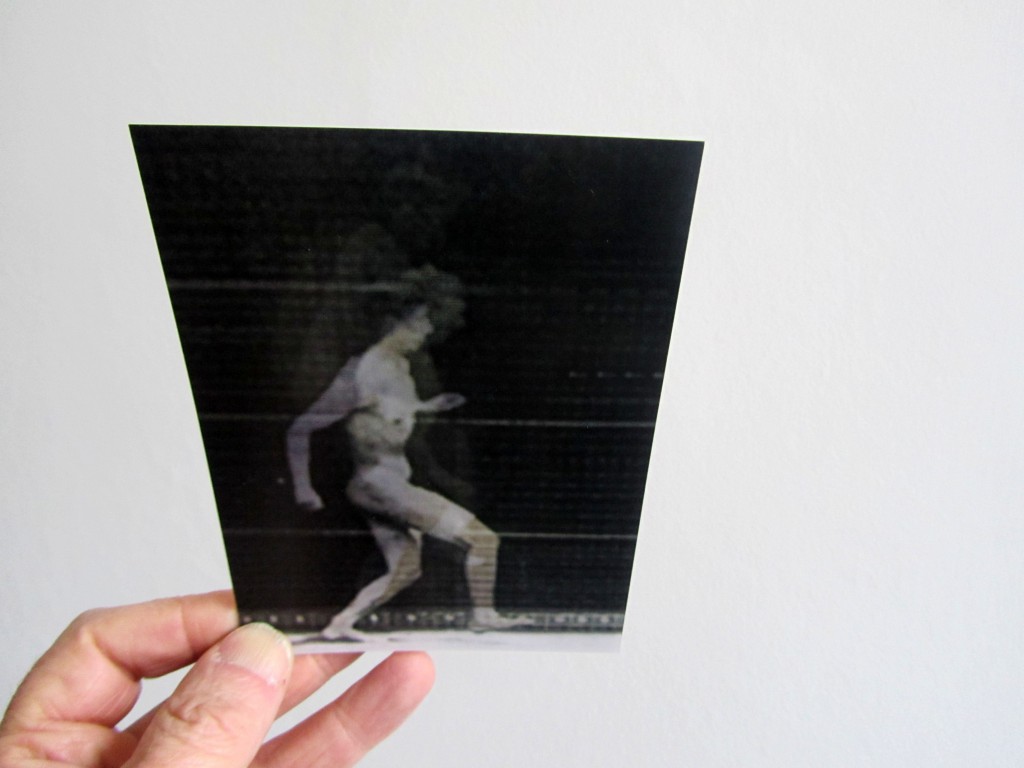 See also Muybridge At Tate Britain and here's some playful, animated Fun With Muybridge.