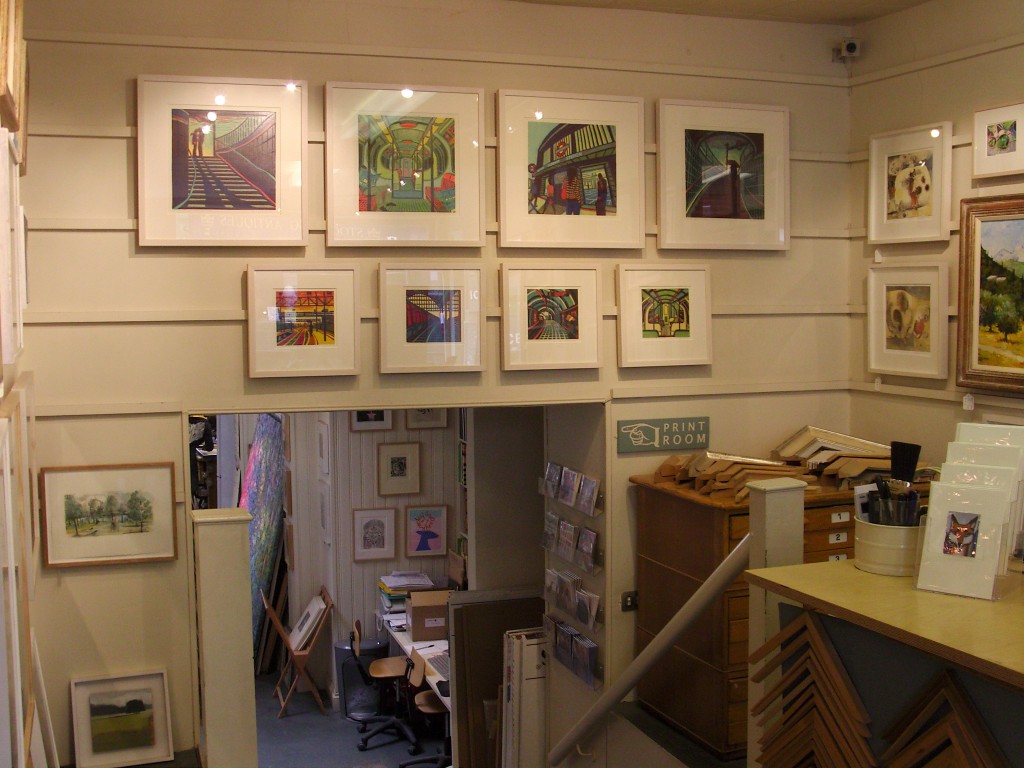 This is the back wall of the showroom at The Rowley Gallery. I felt I should post this photograph on Frames of Reference to celebrate the arrival of eight new prints from Gail Brodholt because it's rare for us to have so many at one time. They usually depart very quickly.
This is a short film of Gail printing a linocut of Victoria station. It's called Poetry of Departures.
See more work by Gail Brodholt at The Rowley Gallery.