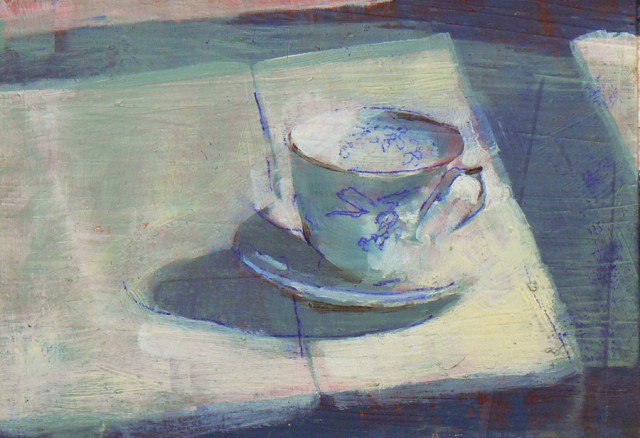 I first met Sue Ashworth in the mid 90s when I moved to Hove and rented space in a communal studio. She and her then partner were doing a commission for a Brighton pub. It turned out the pub owner wanted a 'Boyle Family' type of thing. Sue's partner (a sculptor-cum-troubleshooter carpenter extraordinaire) asked me if I knew anything about the work of the Boyles. I said yes, their techniques for replicating 3D slices of our planet were legendary – and something of a guarded mystery.
Being a tackle-anything-sort-of-person he started making silicon rubber casts of various parts of Brighton, the pier, a pavement etc. all done out of the back of his car with a Bunsen burner, a compressor motor and some strips of wood. Sue's role was to paint the plaster cast moulds. Jeez, I thought, good luck to you Sue (not ever having seen any of her paintings). The finished artworks hung on the, now defunct, pub walls were stunning! Bite-size mini Boyles that even an expert wouldn't have been able to tell apart from the Family themselves.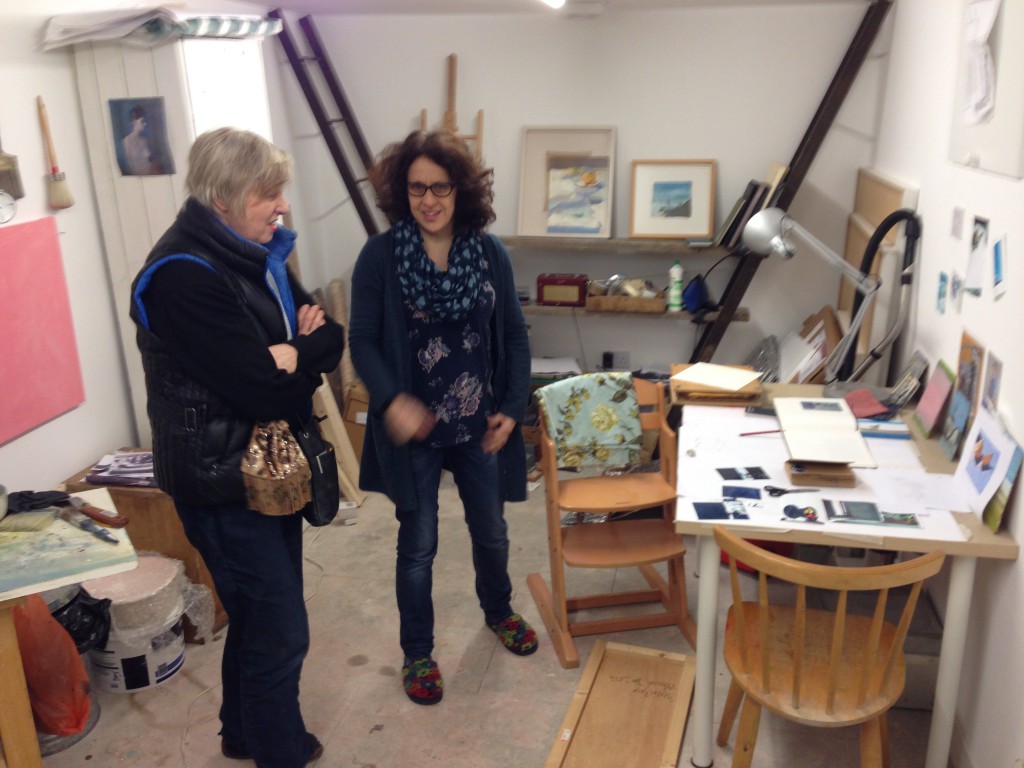 Years later (studio evacuations) I was invited to a solo show by Sue. Wow! She really could paint! She very humbly cites Diebenkorn as a major influence but I think she's being too modest. We are what we paint (& vice versa). Being in Sue's studio is possibly akin to what Gwen John's studio would be like if she lived in a converted garage of a bungalow near Newhaven in the 21st Century.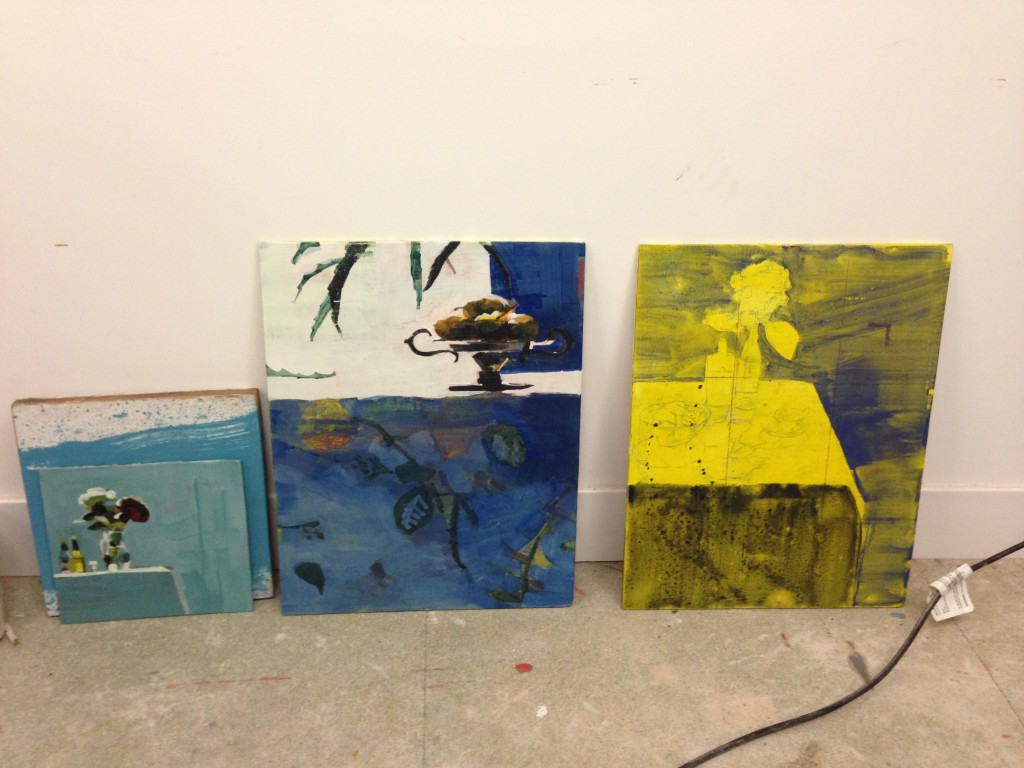 There's an almost monastic serenity and neat orderliness about the space. Half finished paintings on wood lean against the whitewashed walls and a near completed work (all on wood) magically suspended midway on an easel.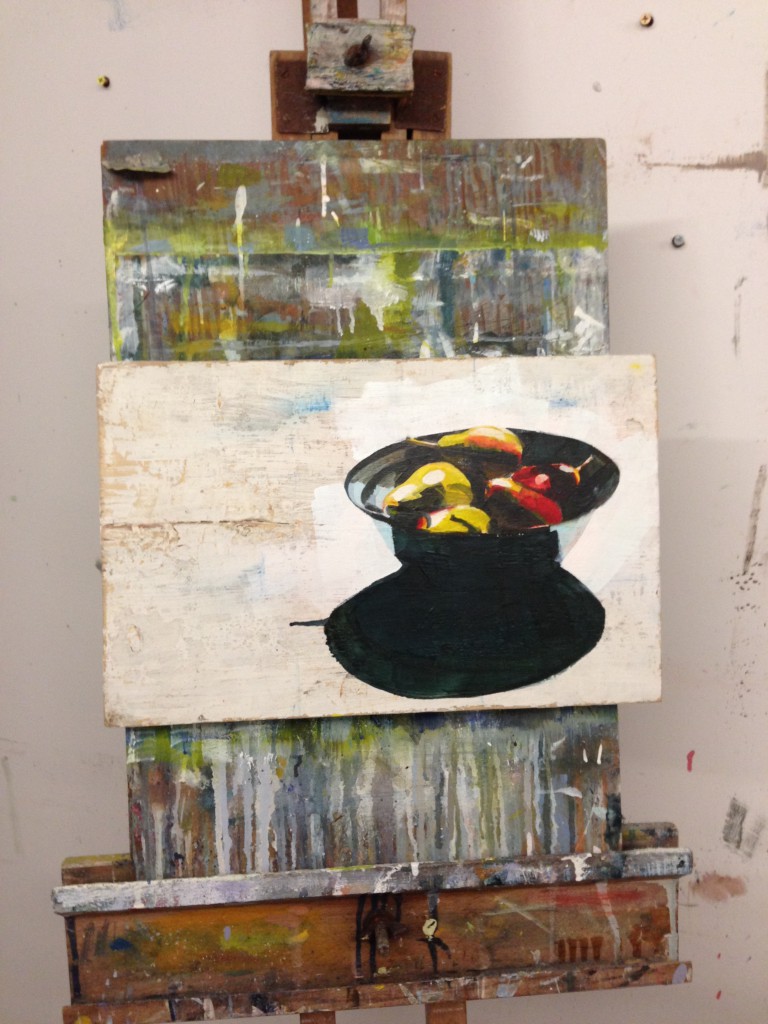 She removed it to reveal it was perched on two discreet nails (John Glashan would have smiled).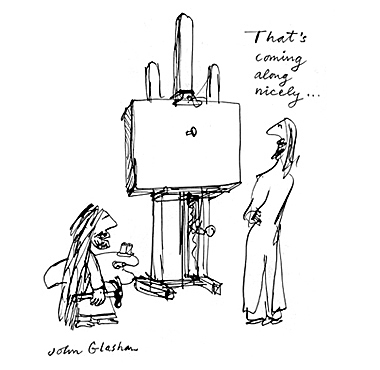 I once bought one of Sue's small tabletop studies. It is one her trademark subjects: afternoon tea; a simple decorated porcelain teacup and saucer, the whole bathed in summer sunshine creating beautiful, luminous shadows. Her methods to arrive at the finished state I will leave for her to tell. She makes it sound so matter of fact but anyone who can create Chardinesque stillness and exquisite beauty in a teacup's shadows, employing a restrained palette and a lyrical eye with such strong yet delicate draughtsmanship has her own, very special talent.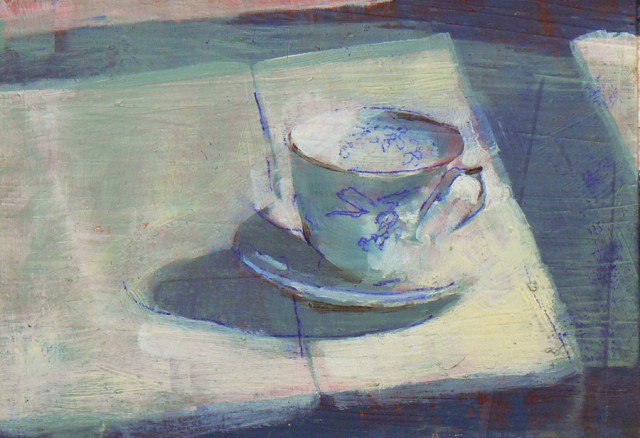 See more by Susan Ashworth at The Rowley Gallery.
David Rees Davies / The Rowley Gallery