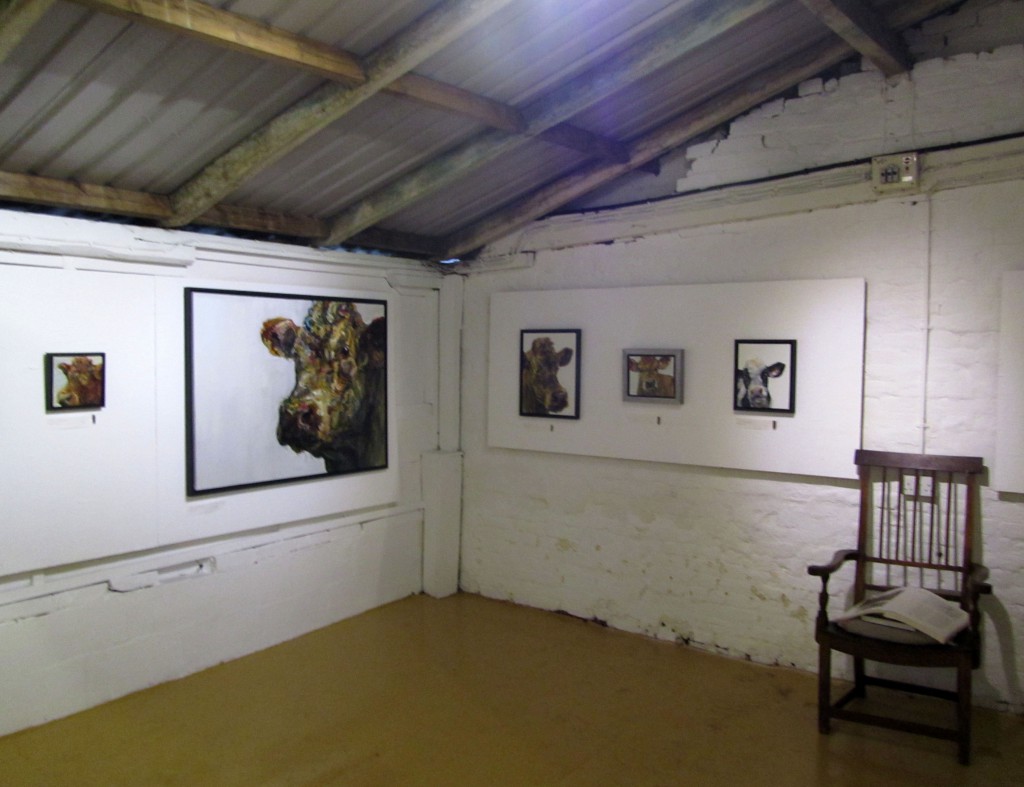 The weekend before last we went up to Suffolk to visit the Alde Valley Spring Festival. It's at White House Farm in Great Glemham where barns and out-buildings are used to display local crafts and artworks. Appropriately Jelly Green's lively paintings occupied the former cowshed.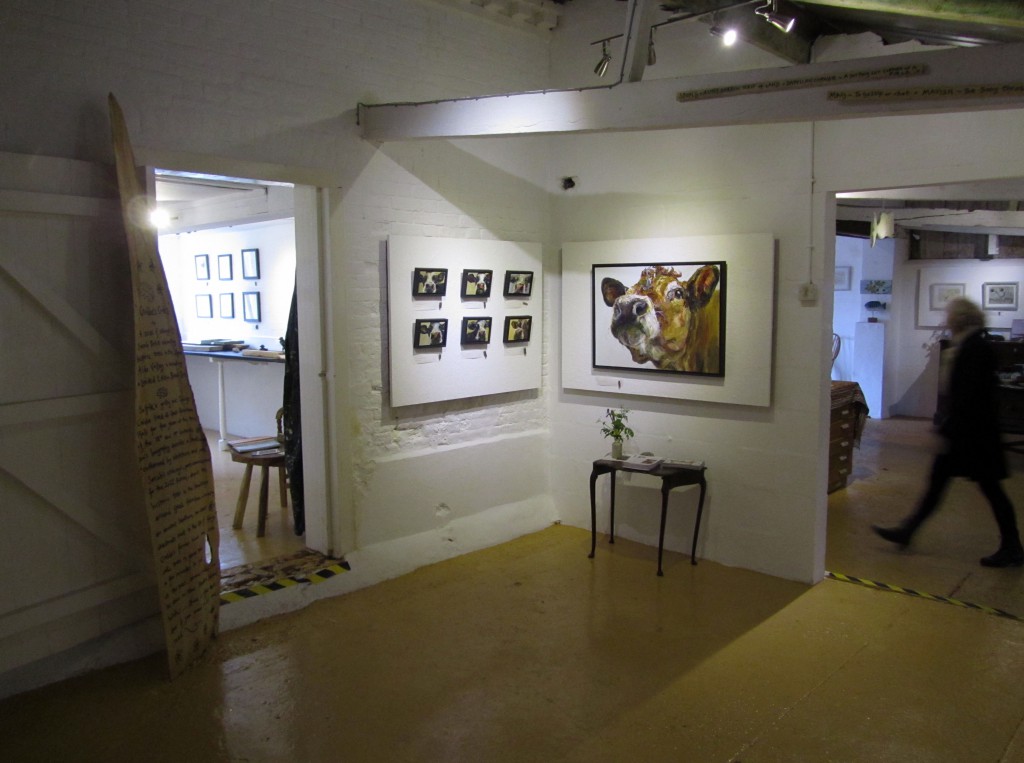 In the adjoining parlour is a specially commissioned suite of ten etchings by Sarah Pirkis, entitled Crabbe's Oaks, after botanist poet George Crabbe, former rector of this parish.
The series of etchings will commemorate these trees: seven veteran oaks, one described as being of possibly "immeasurable antiquity" by Oliver Rackham; two veteran sweet chestnut trees, one pock-marked with musket balls; a hawthorn, which seems to be of immense age; and a young oak tree planted by Charlie Chandler, a former resident and gardener at Glemham House.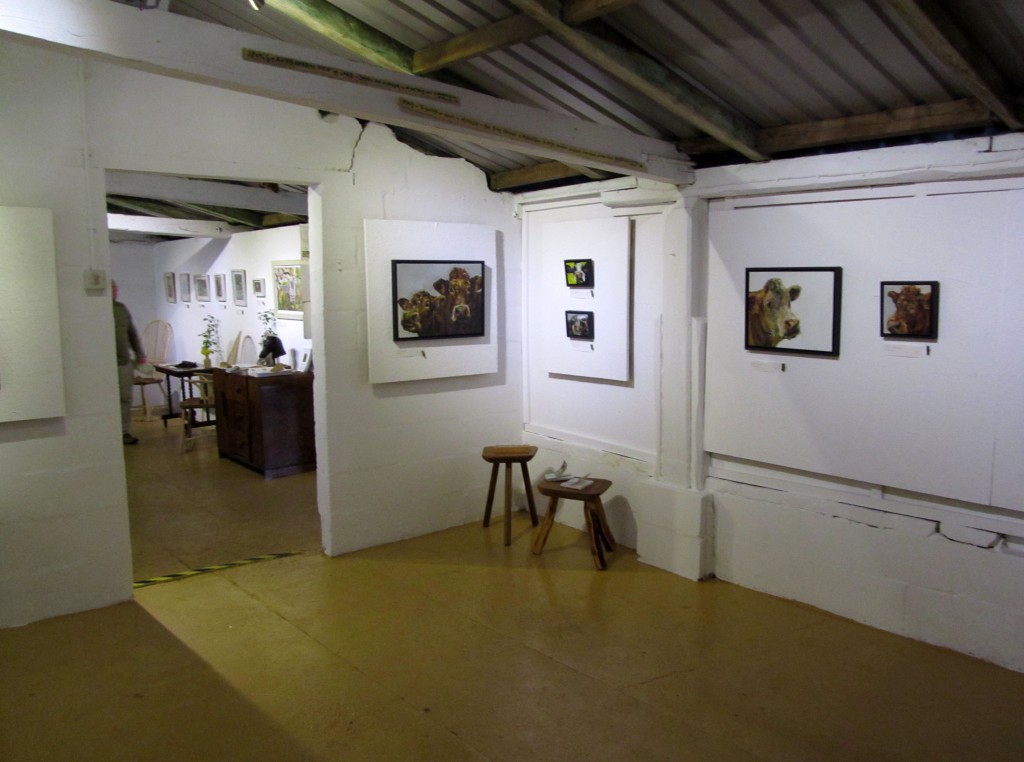 In the large barn is an exhibition of North Sea paintings by Maggi Hambling. The stables houses a display of paintings by Tessa Newcomb, made whilst she was artist in residence at Glemham House. This project has resulted in a book, An Artist In The Garden, with Jason Gathorne-Hardy, published by Full Circle Editions and designed by Jonathan Christie.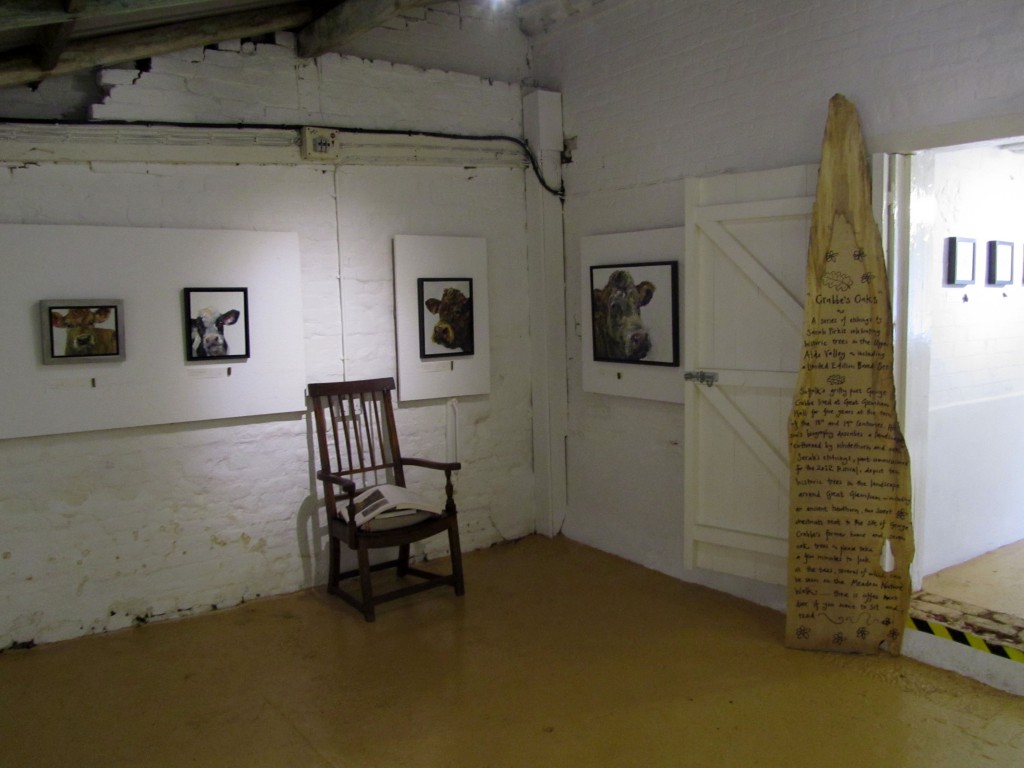 Unfortunately, due to monsoon rains and Arctic temperatures we didn't get the chance to walk the farm trails and meet with venerable trees nor discover carpets of bluebells. But I did discover an invitation to a welcome exhibition at Austin Desmond of work by Francis Davison, a modest artist whose playful collages were always full of energy and invention. See also Postcard From Southwold.