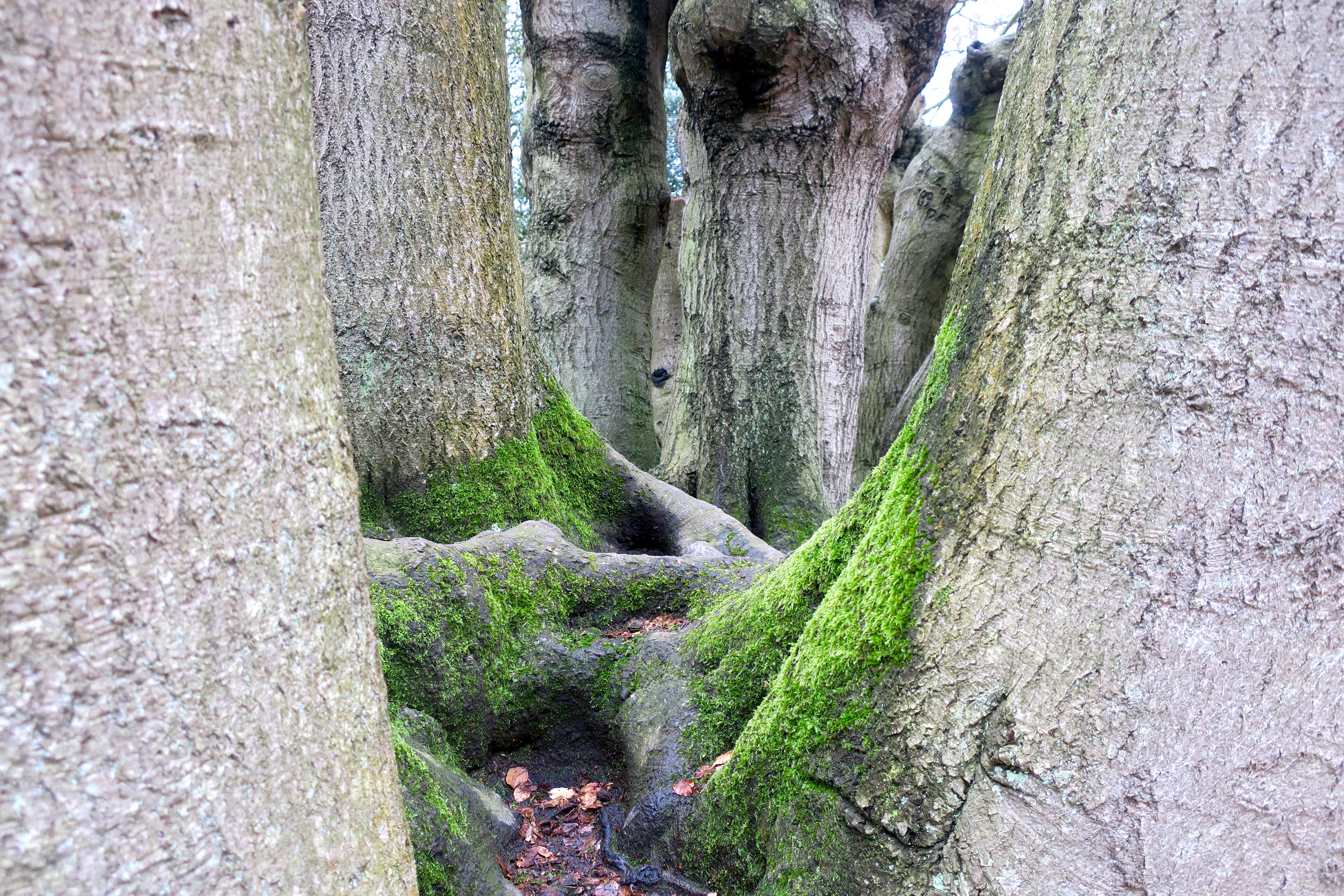 It was Easter Sunday and April Fools' Day, an auspicious coincidence and ideally a time to be full of the joys of spring. But the day was wet and gloomy, and I was down with a heavy cold. The space between my ears felt clogged with cobwebs and glue. My brain needed rewiring. There was nothing else for it but to visit my favourite tree and unwind my head. The resulting photos might be stitched together like a ribbon of investigation tape, but really they record a circuit of mutual embrace. A step by step two-way revolving observation, the tree's branches like the spokes of a wheel.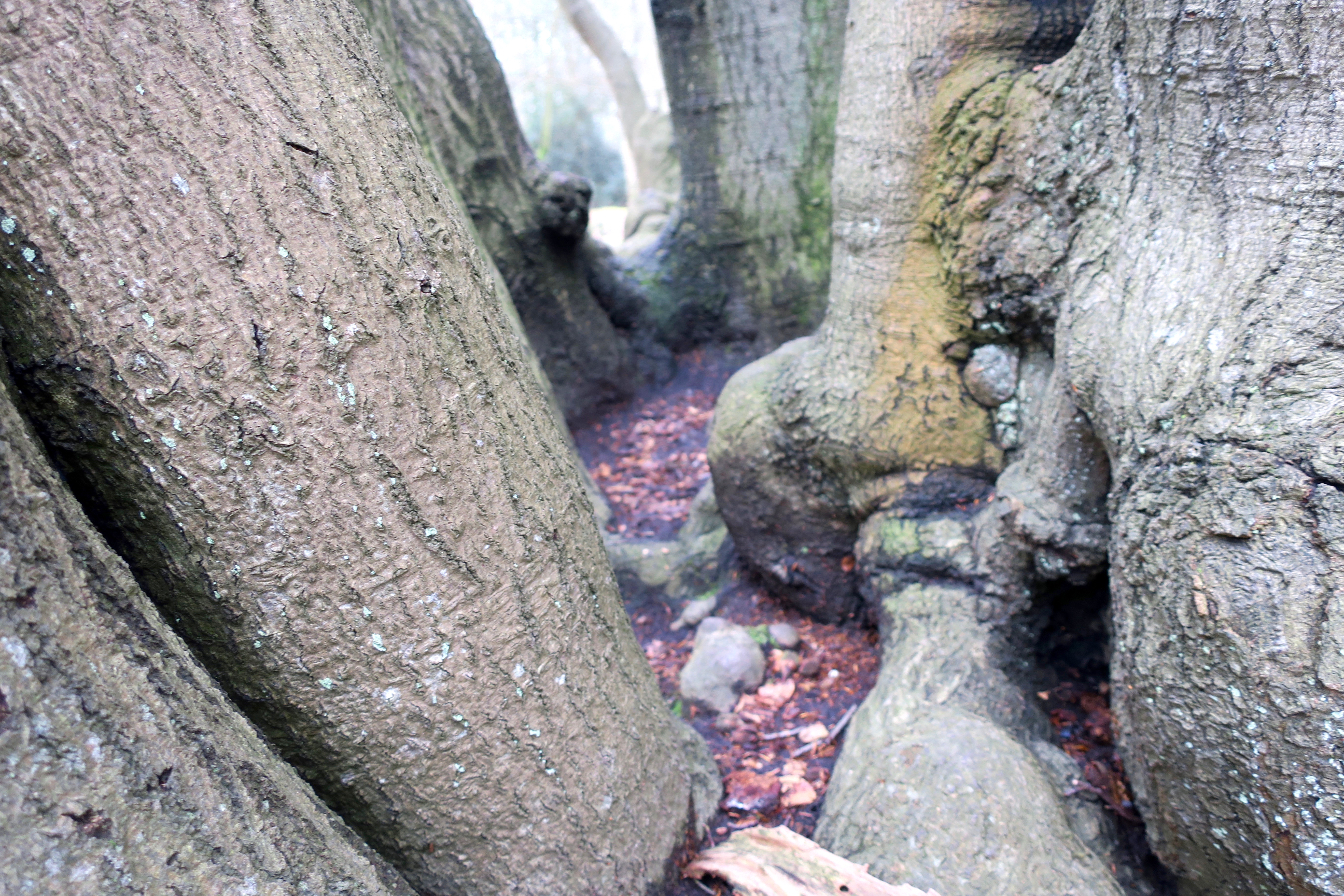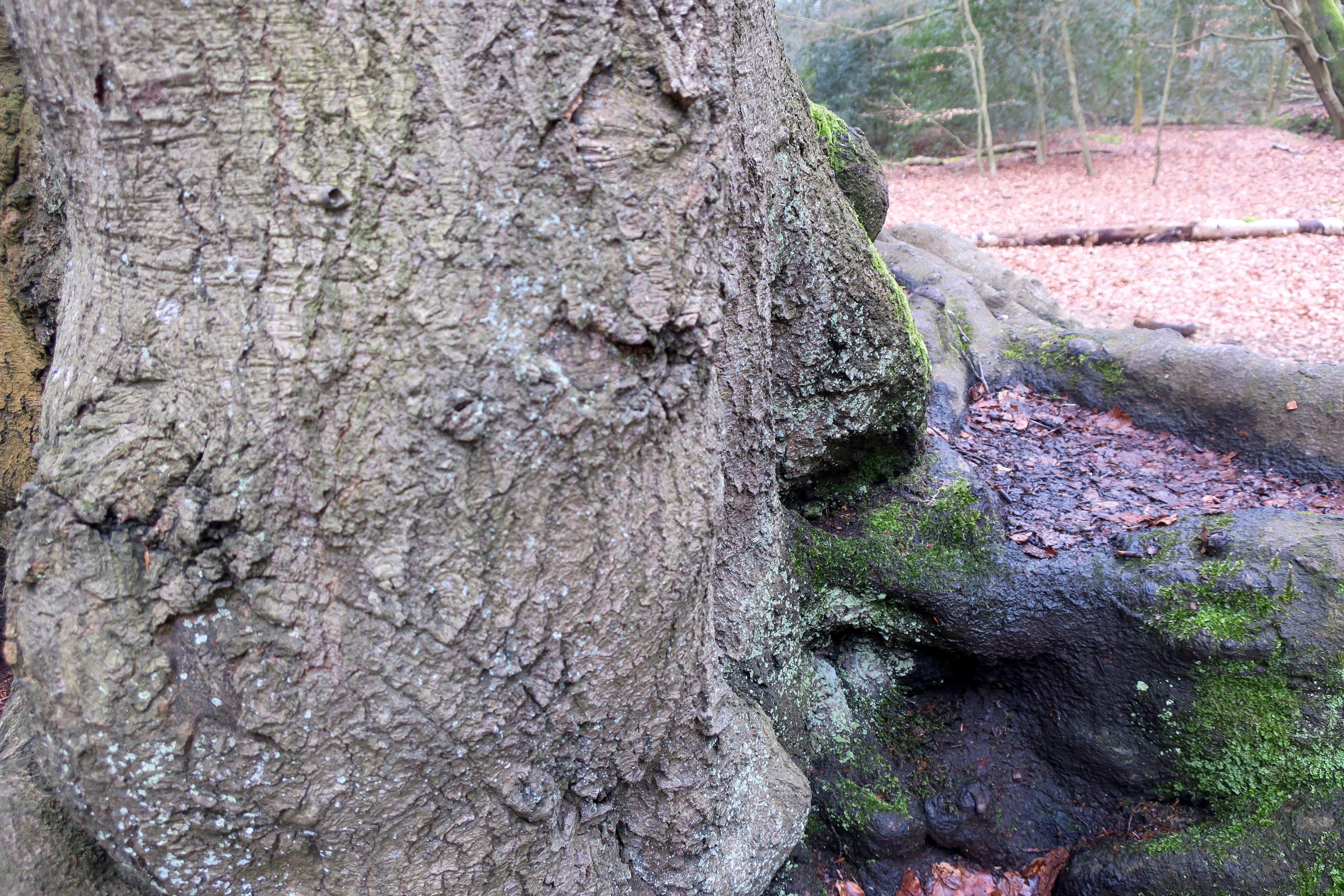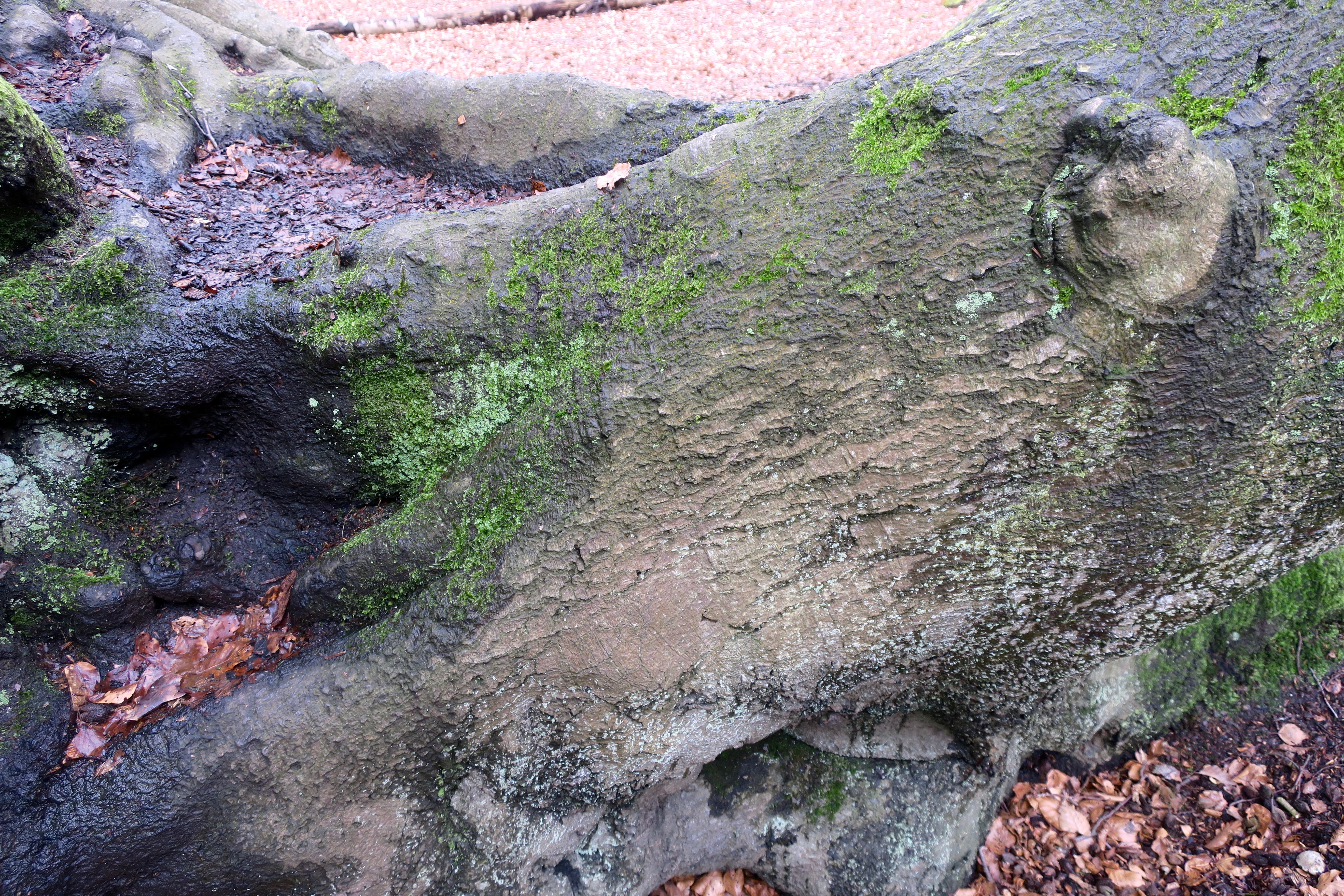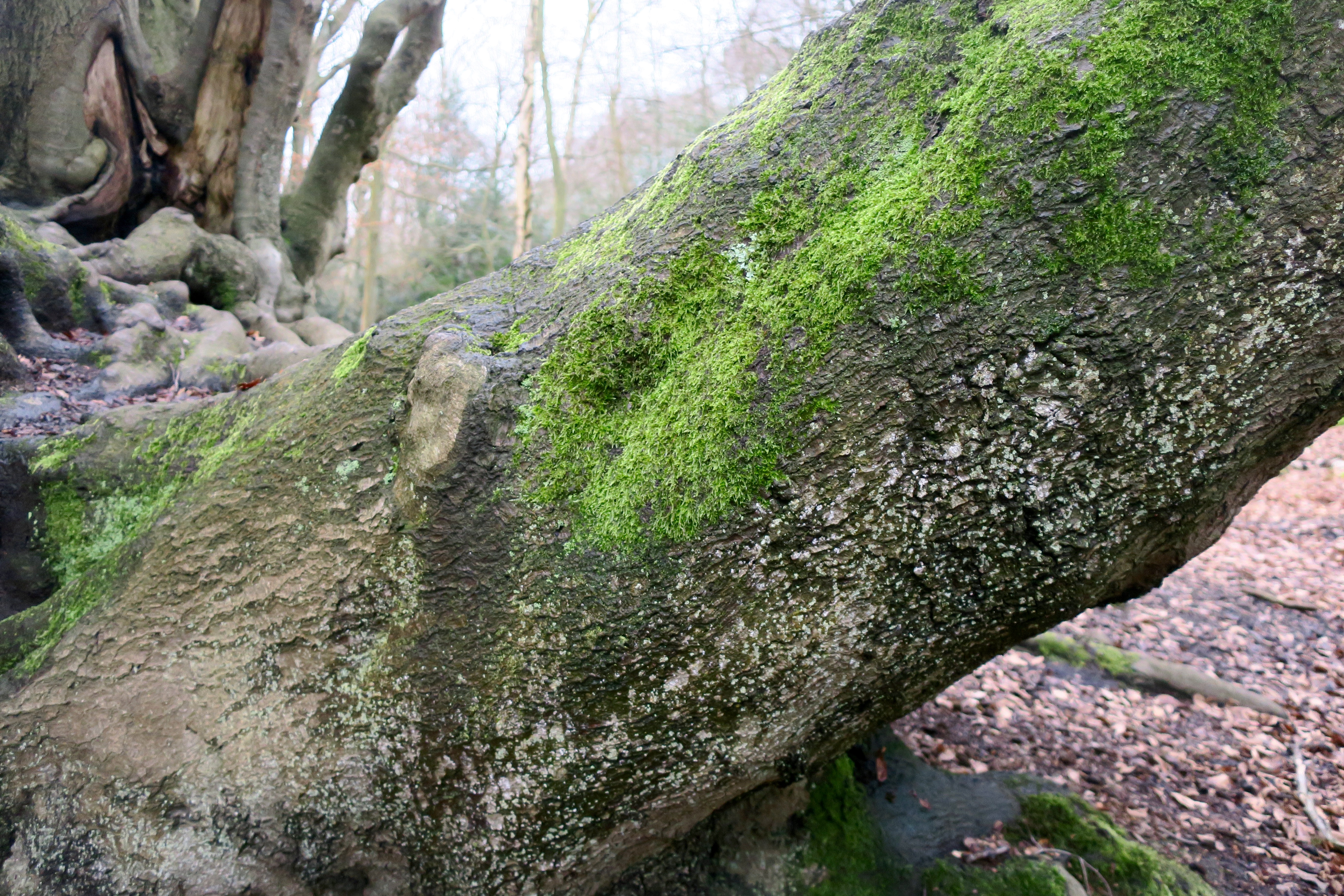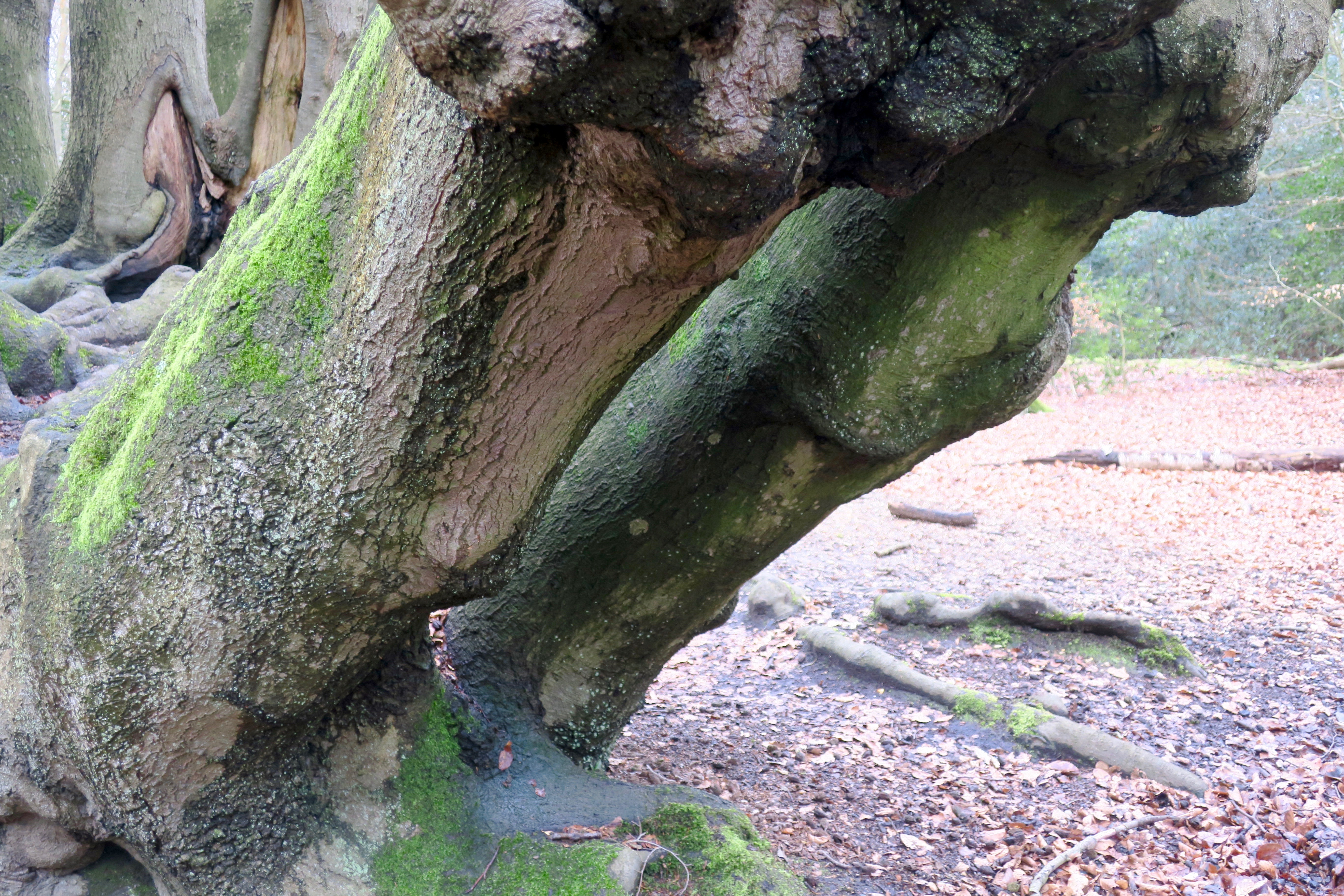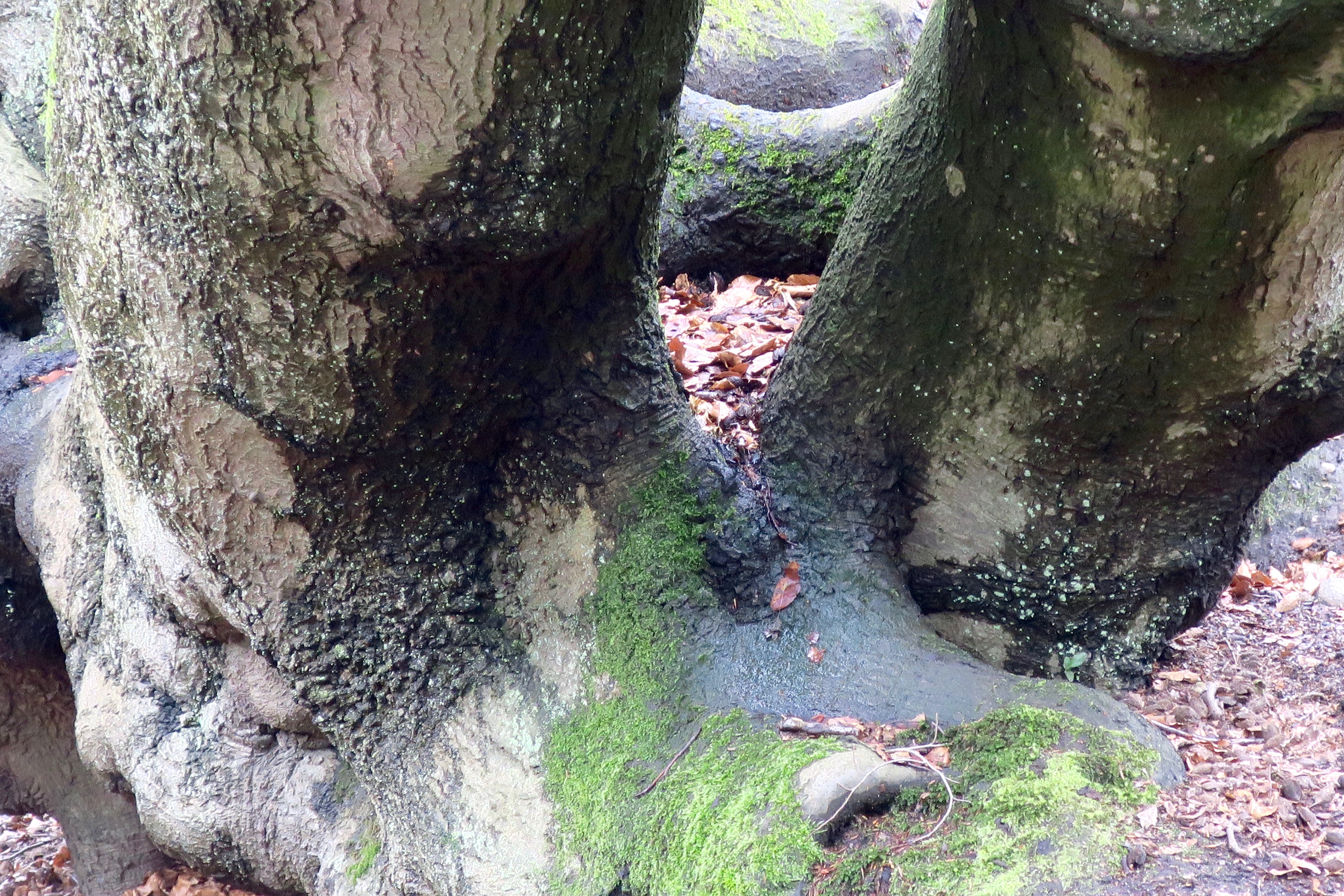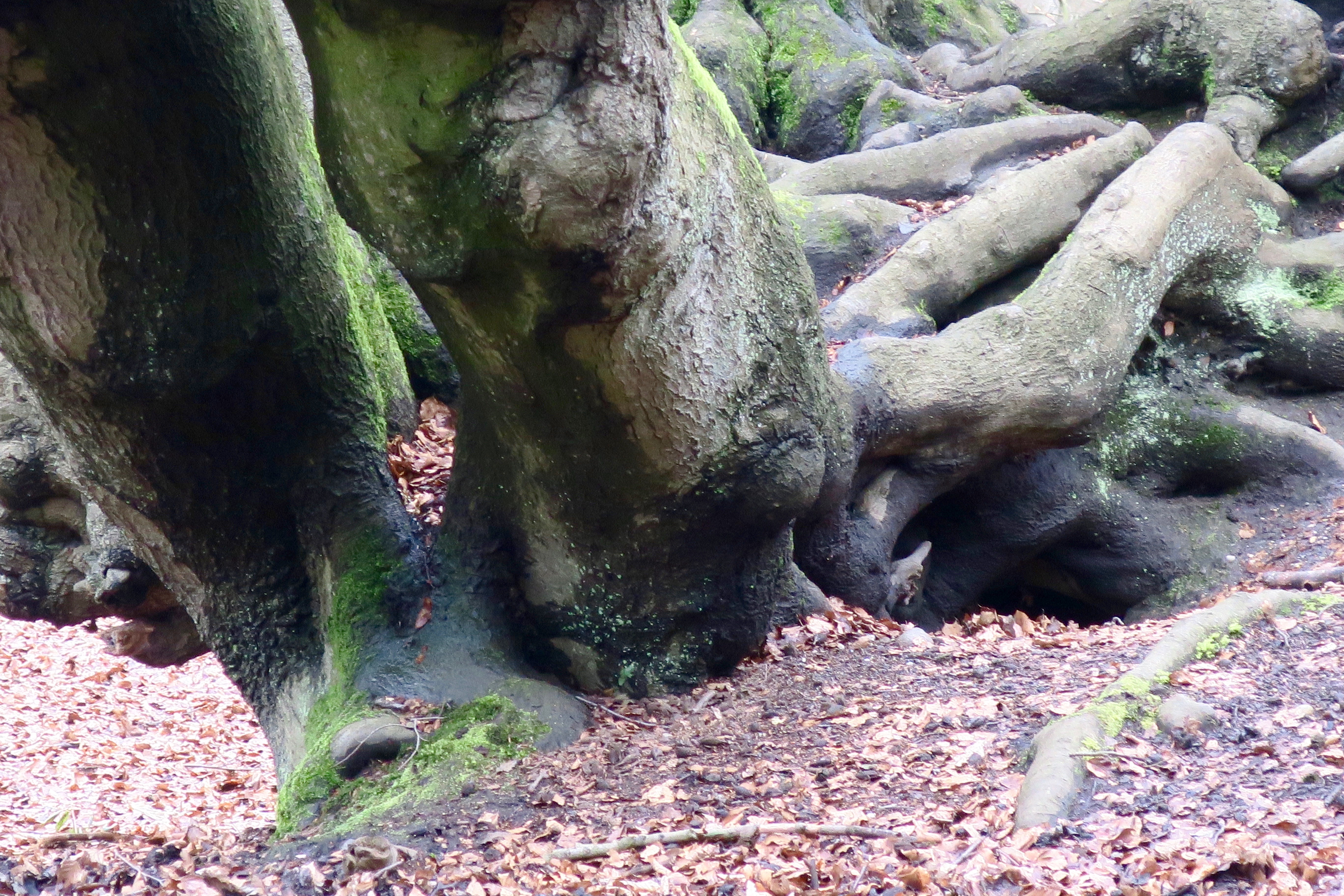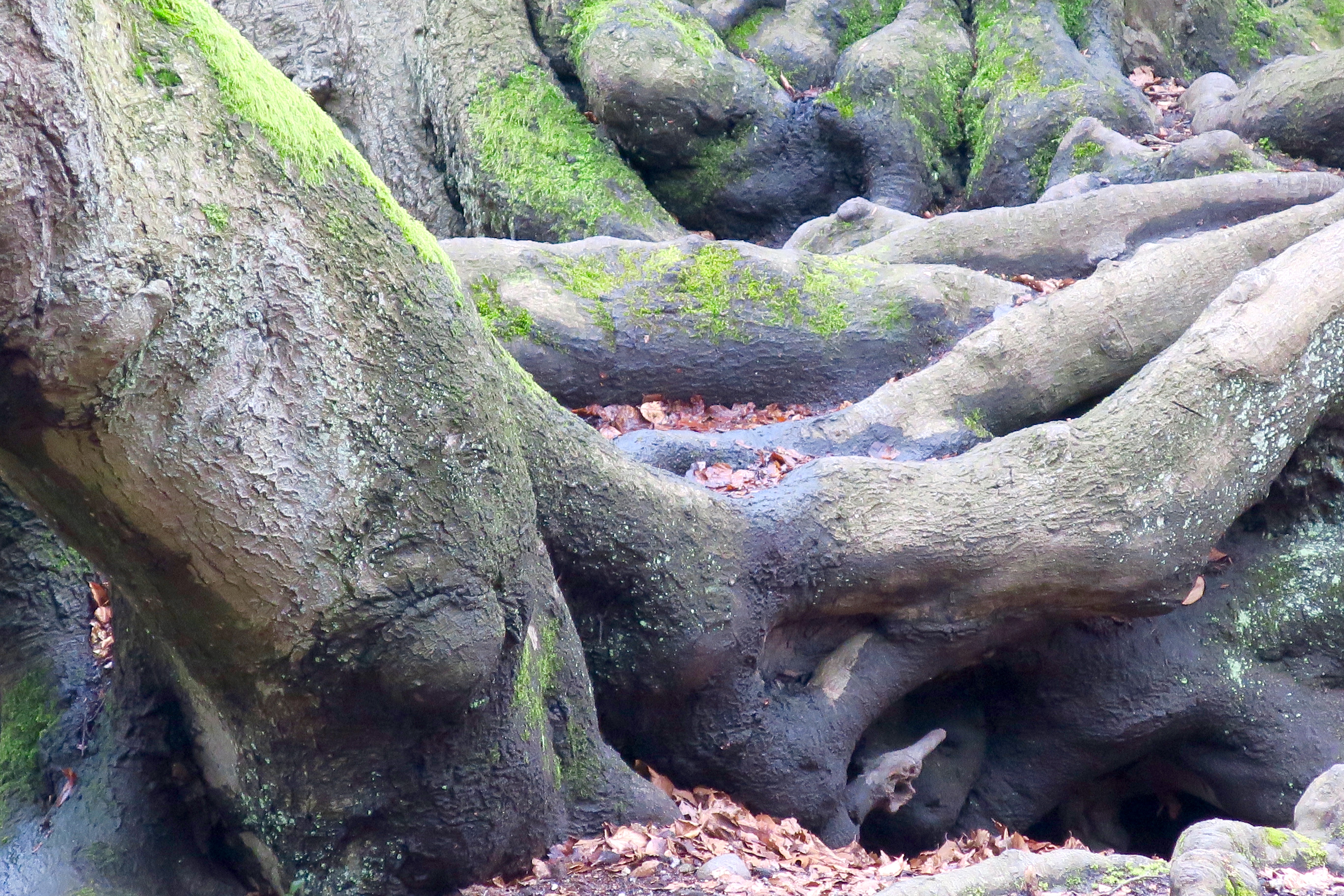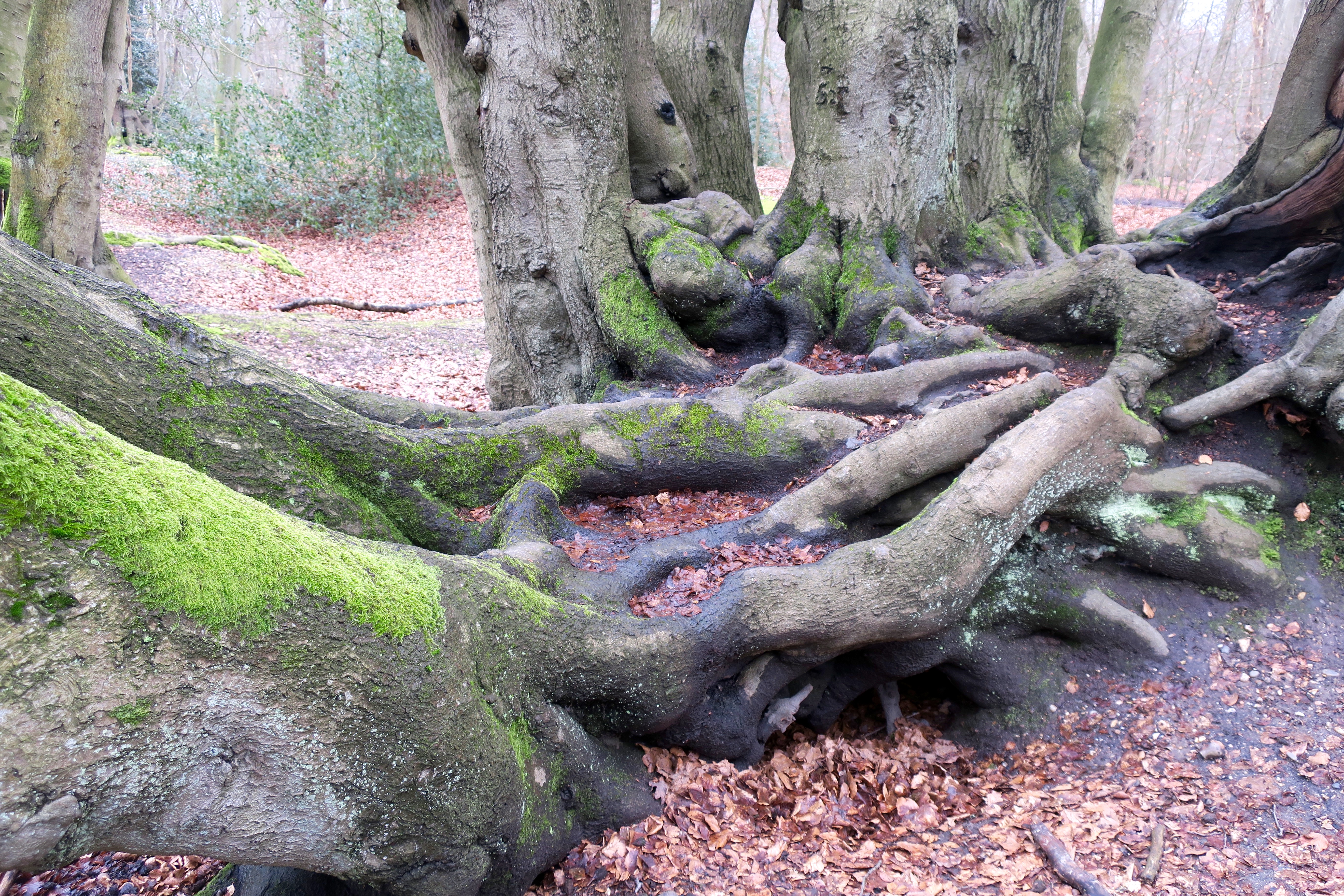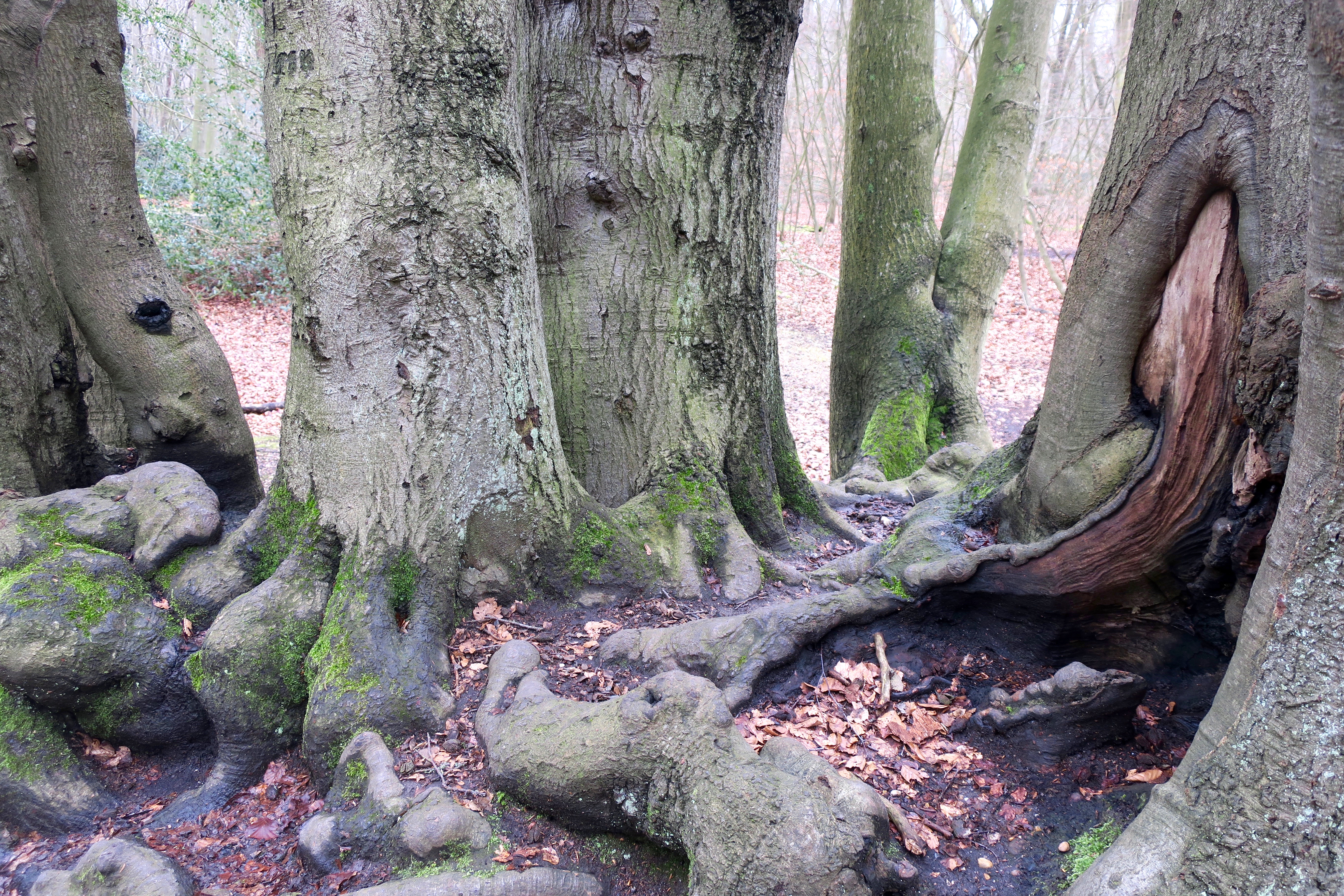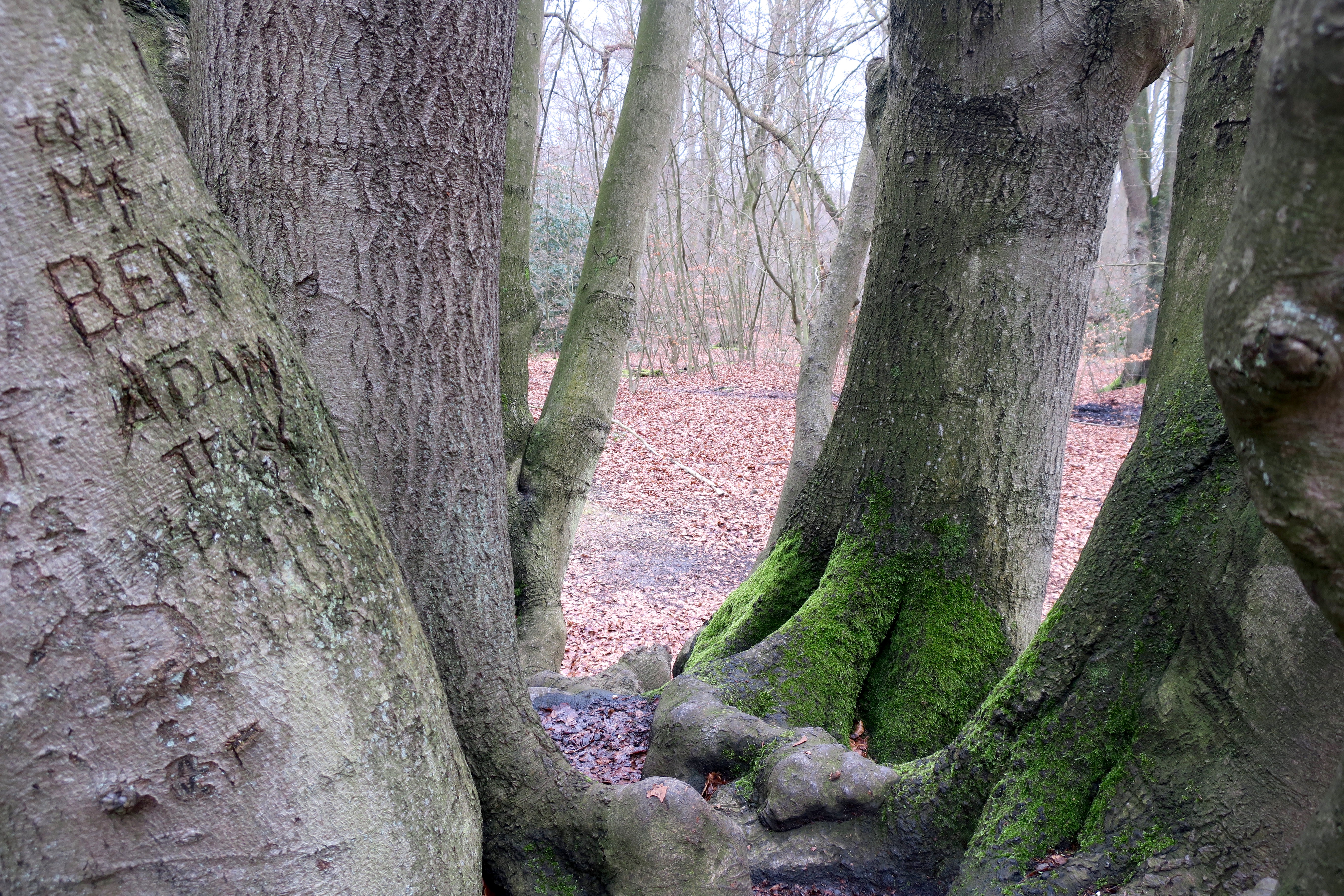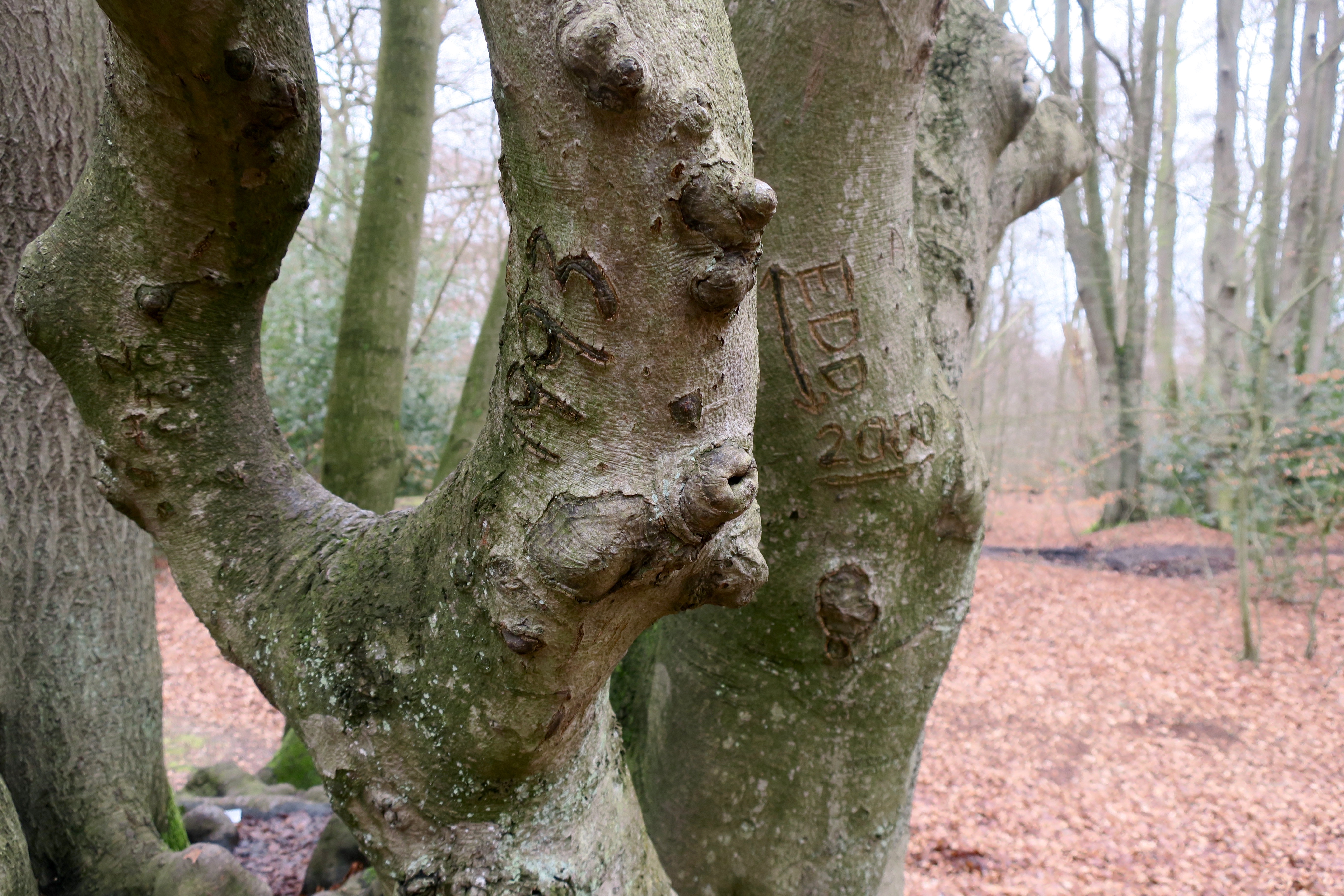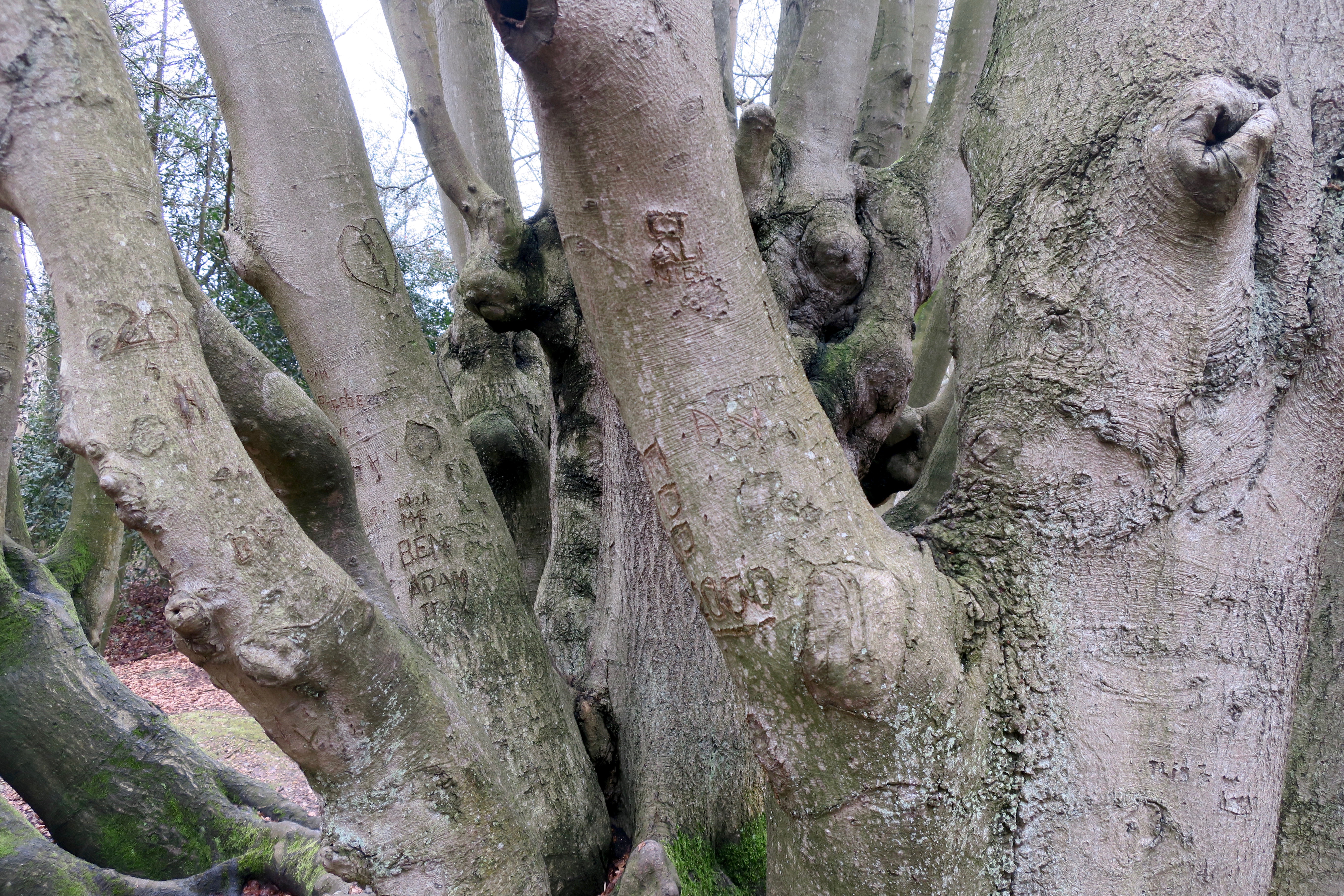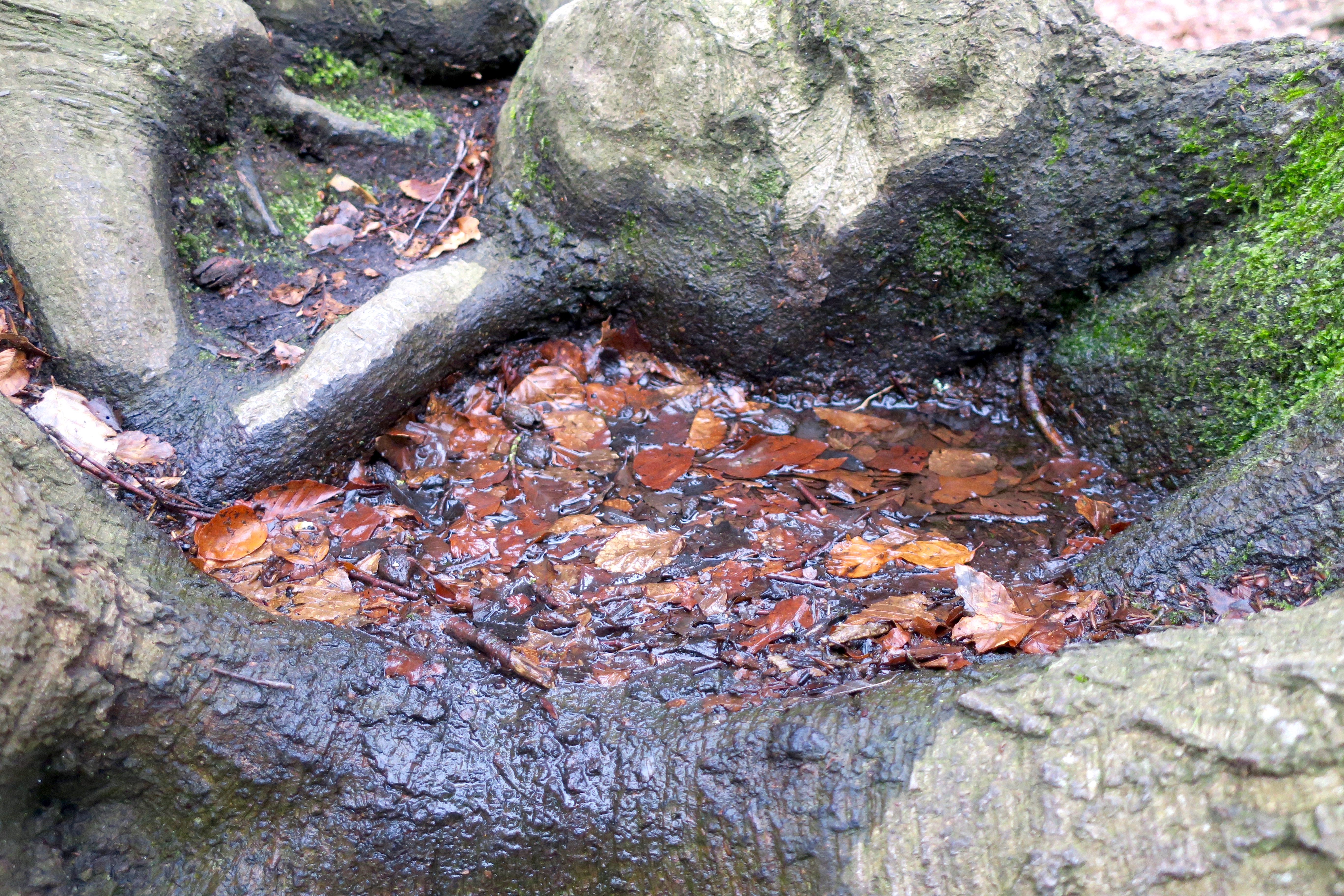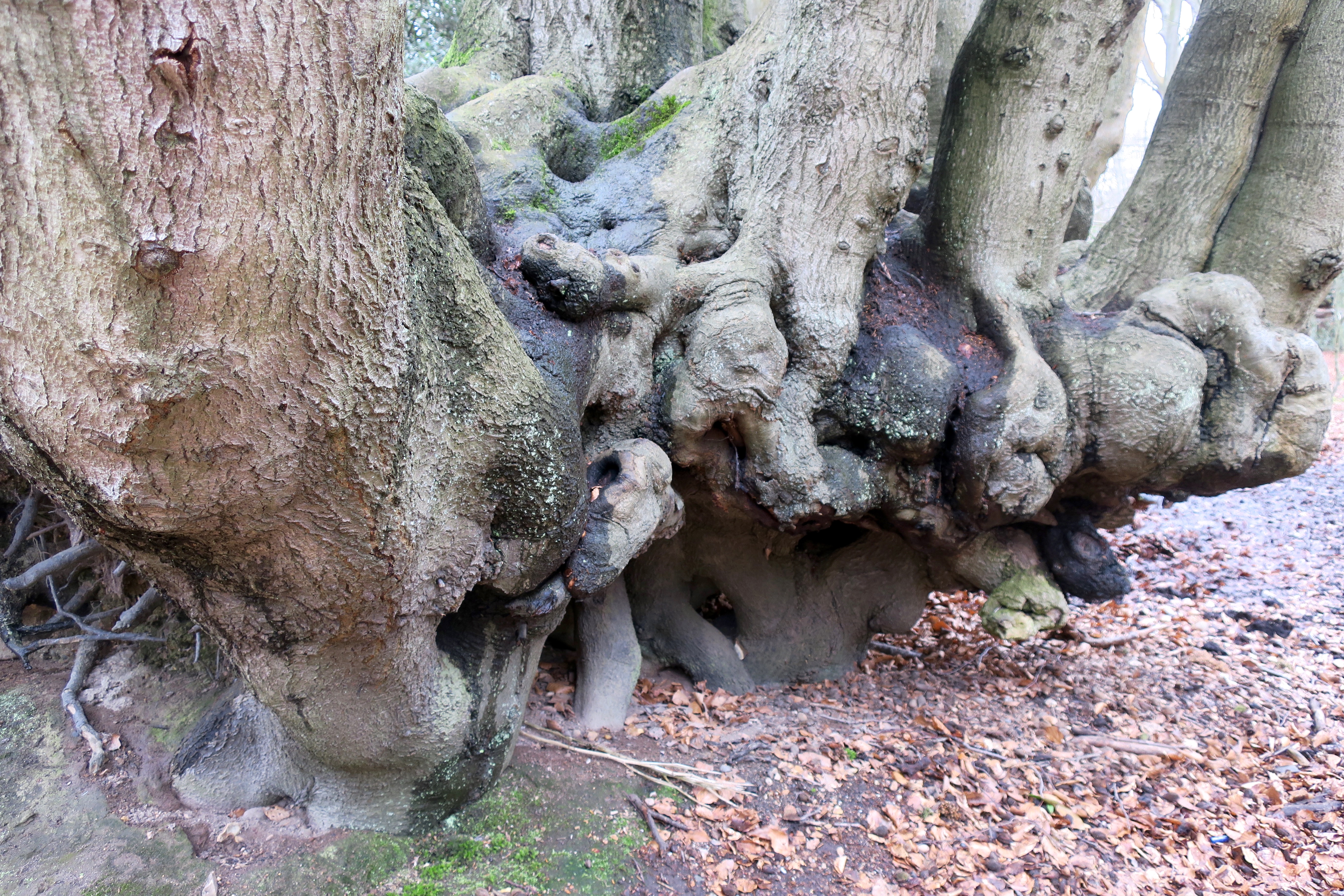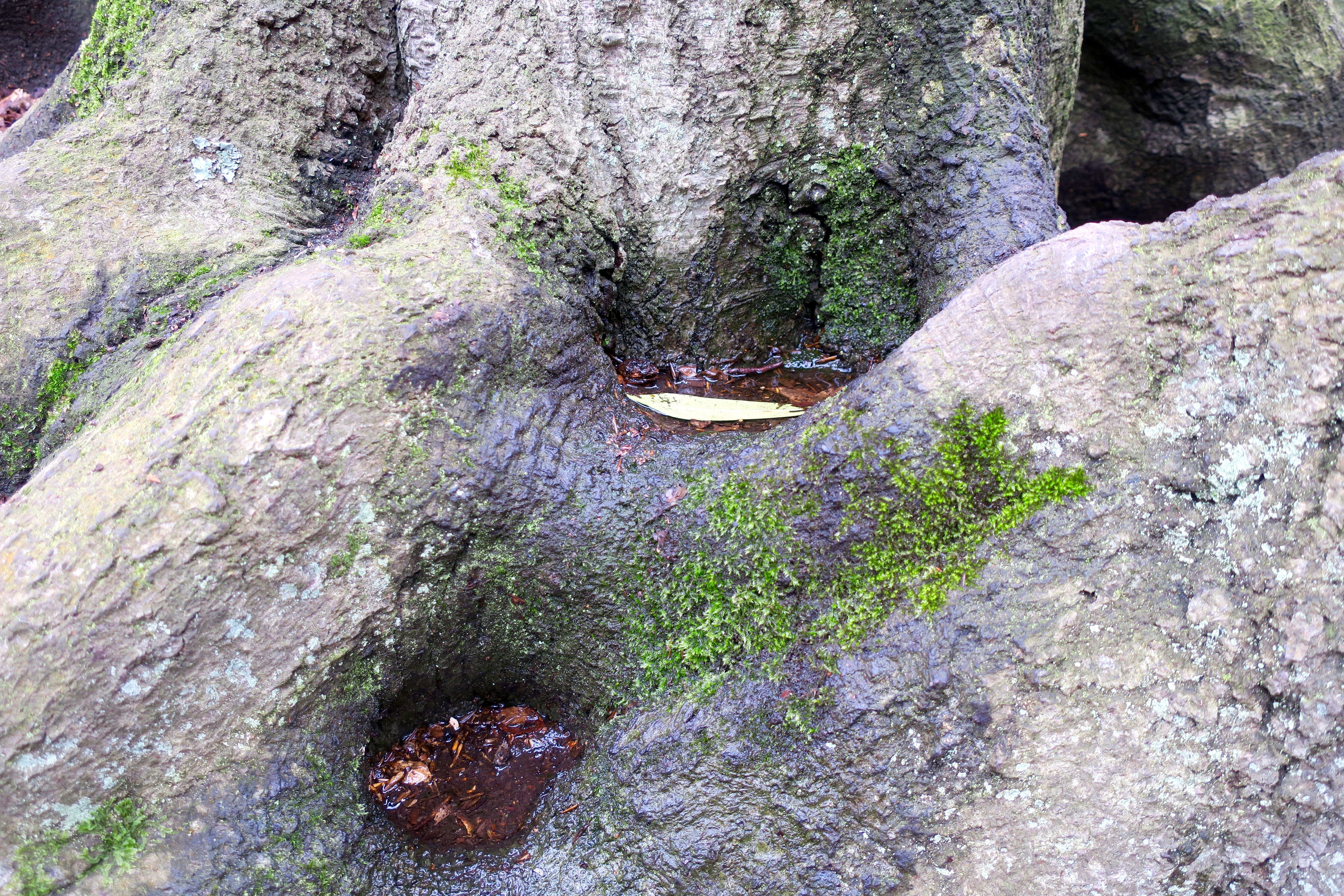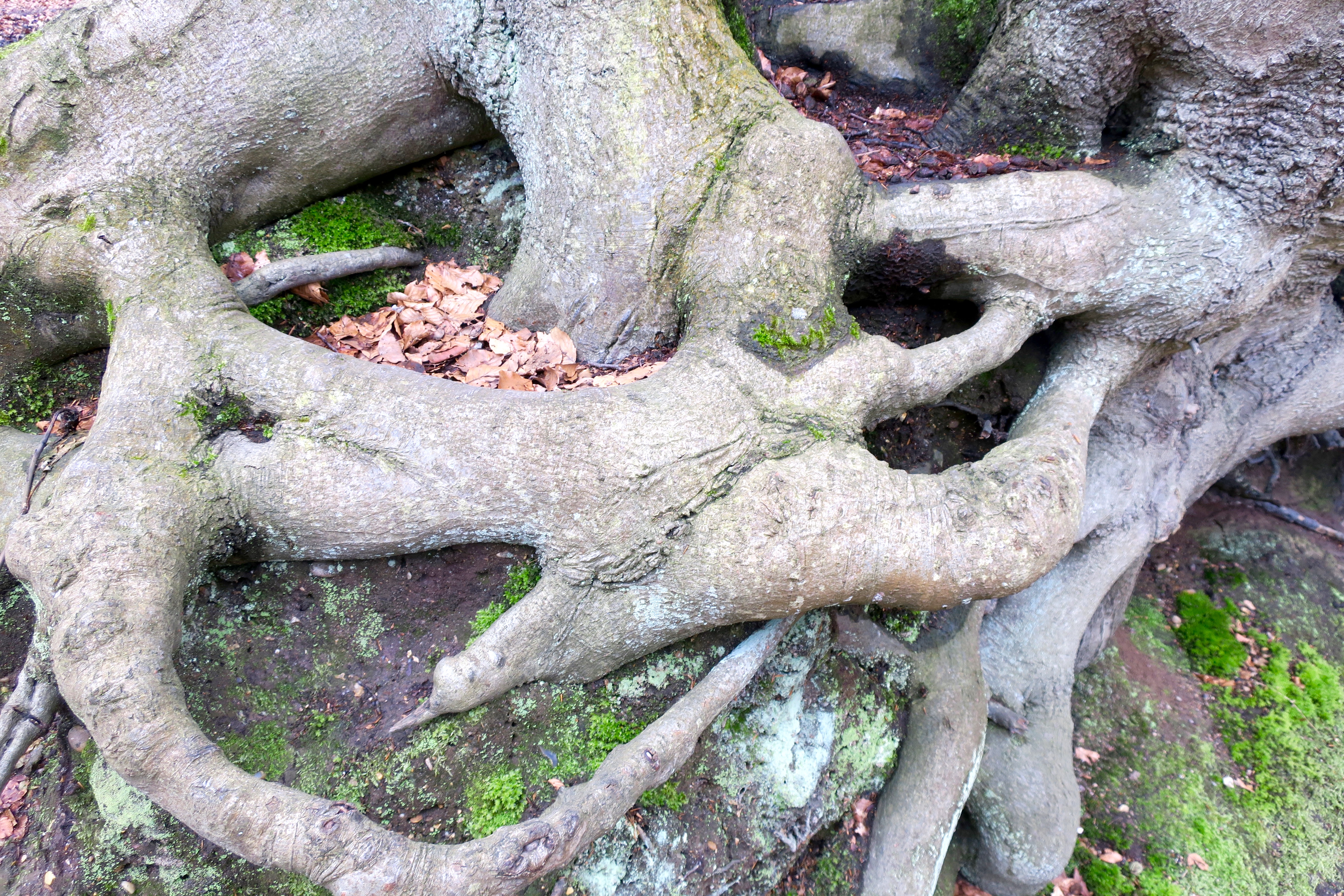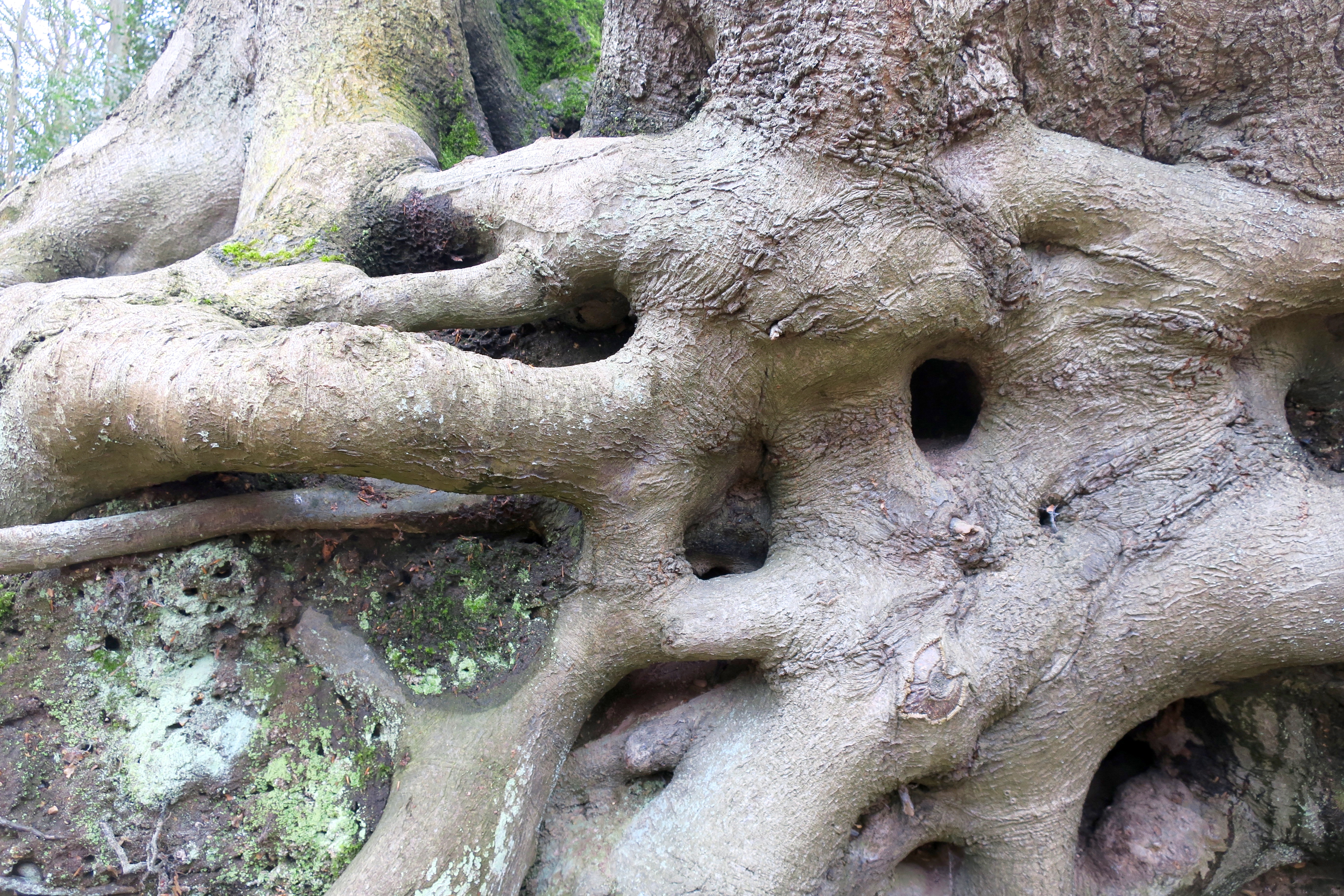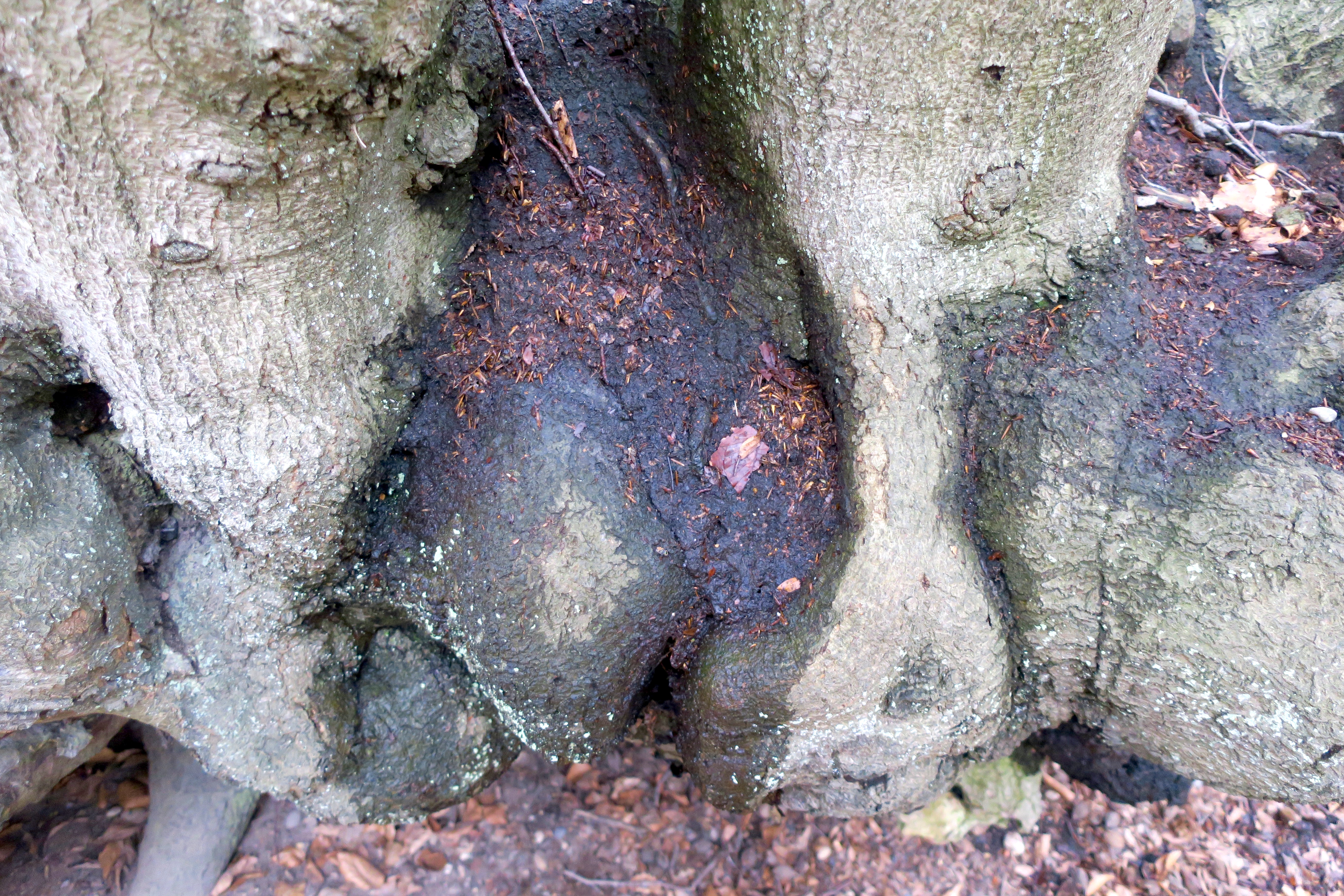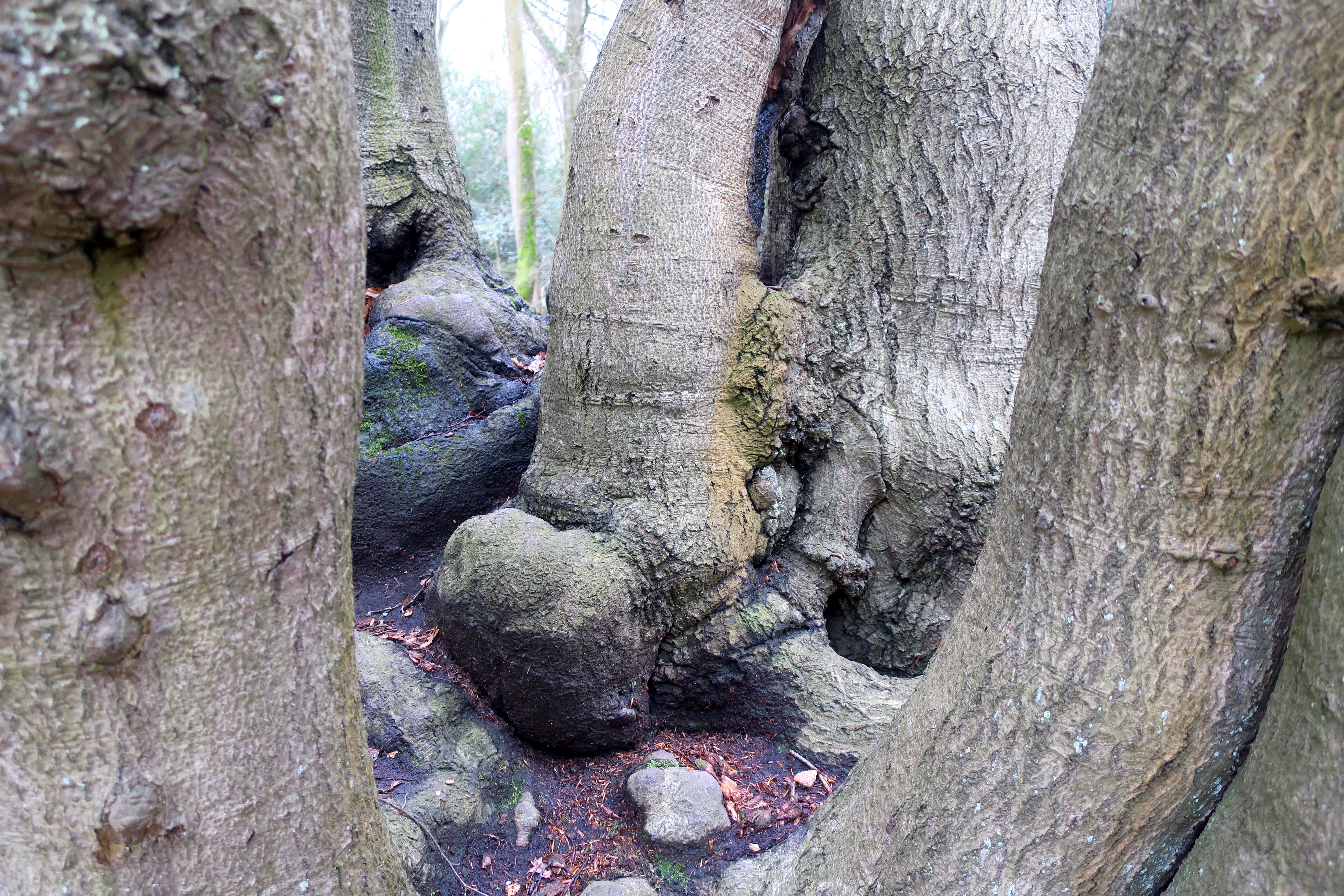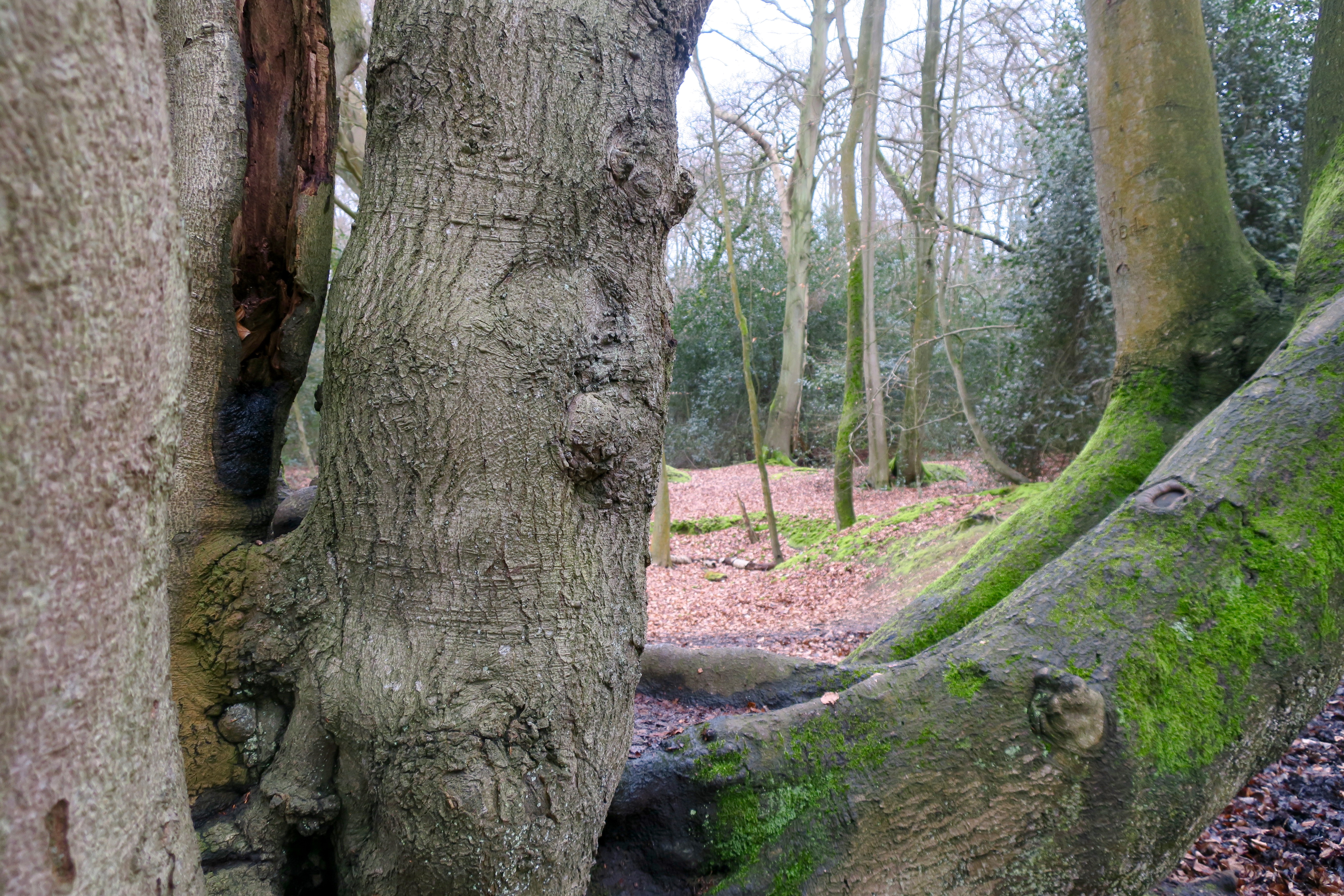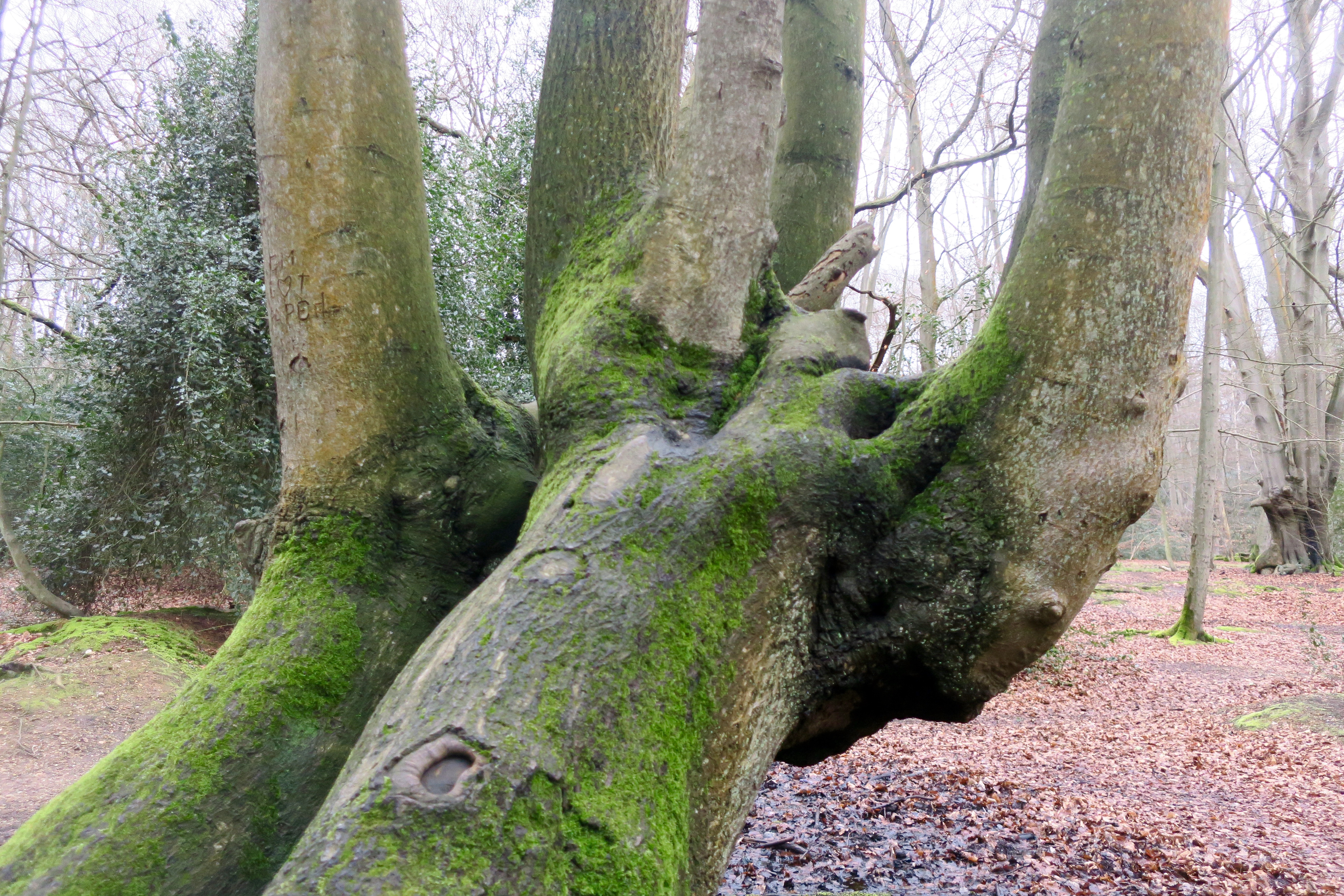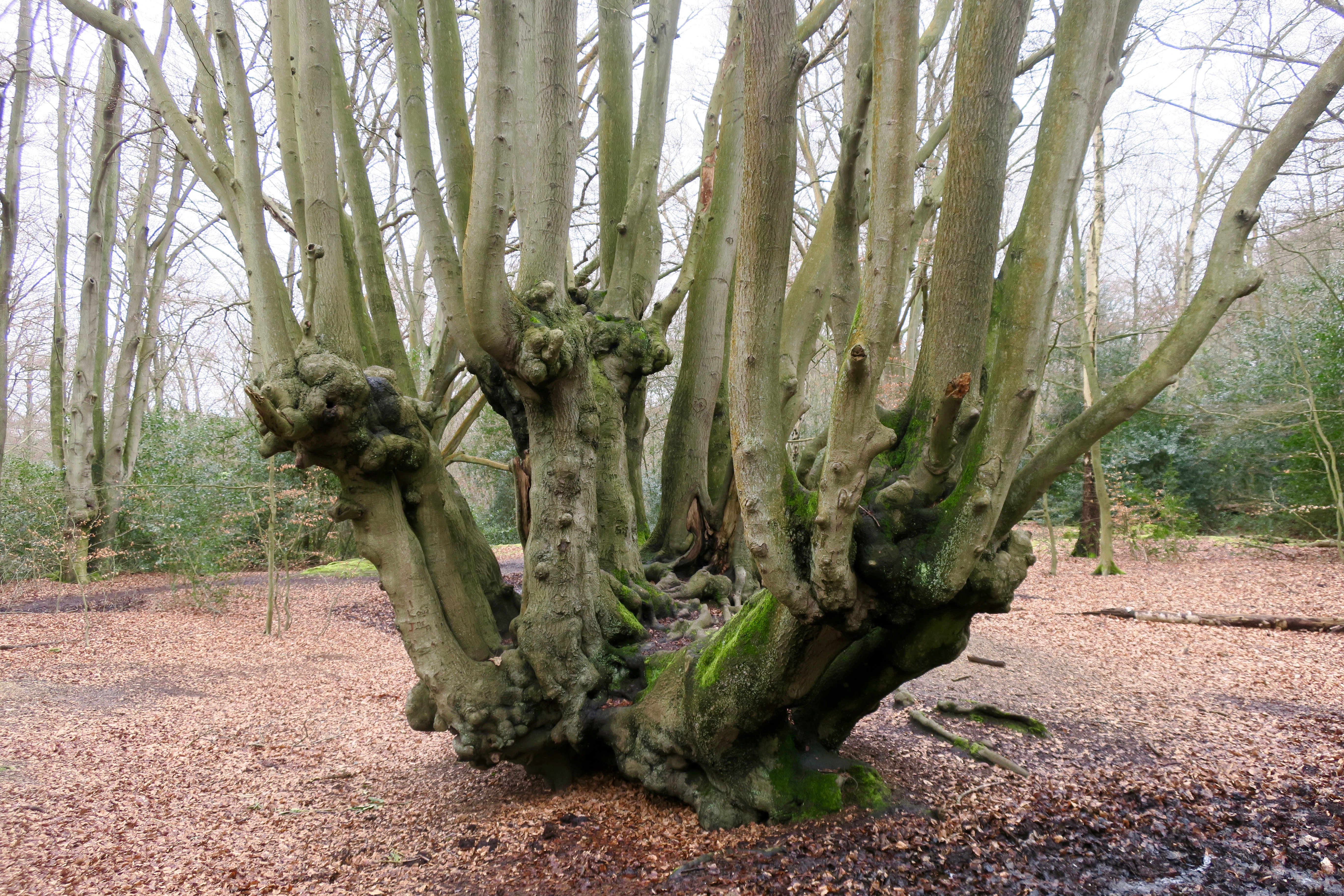 This is an extraordinary tree. It is tucked away out of sight, off the beaten track. I stumbled upon it one day by accident and ever since I keep coming back. My first thoughts were that it looks like a lapsed coppice stool whose stems were later pollarded. A coppice beech pollard? I wasn't sure what to call it other than spectacular. It's amazing. I didn't have a tape measure with me but I'd guess it must be at least 50 feet in circumference around the base. It's very big and probably very old.
I later learned that it is what's known as a coppard and it could easily be 1000 years old. A stoic witness to a millennium in the forest, a winding tree to spin the yarn of centuries.
It seemed to float above the forest floor like a ship on the waves. I climbed aboard, into the cradle of its branches, and I sailed right around all the seven green oceans, and Epping Forest was all at sea.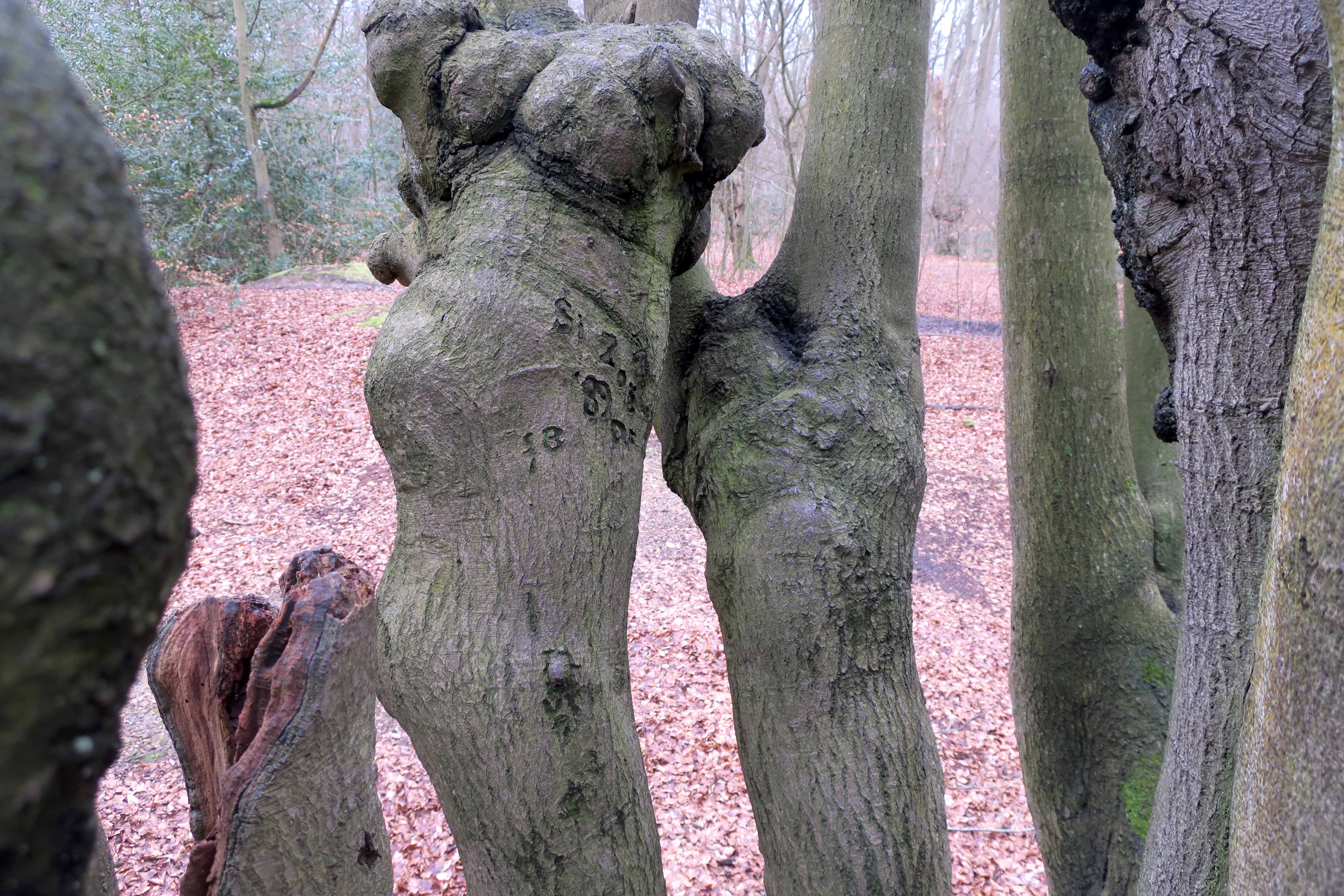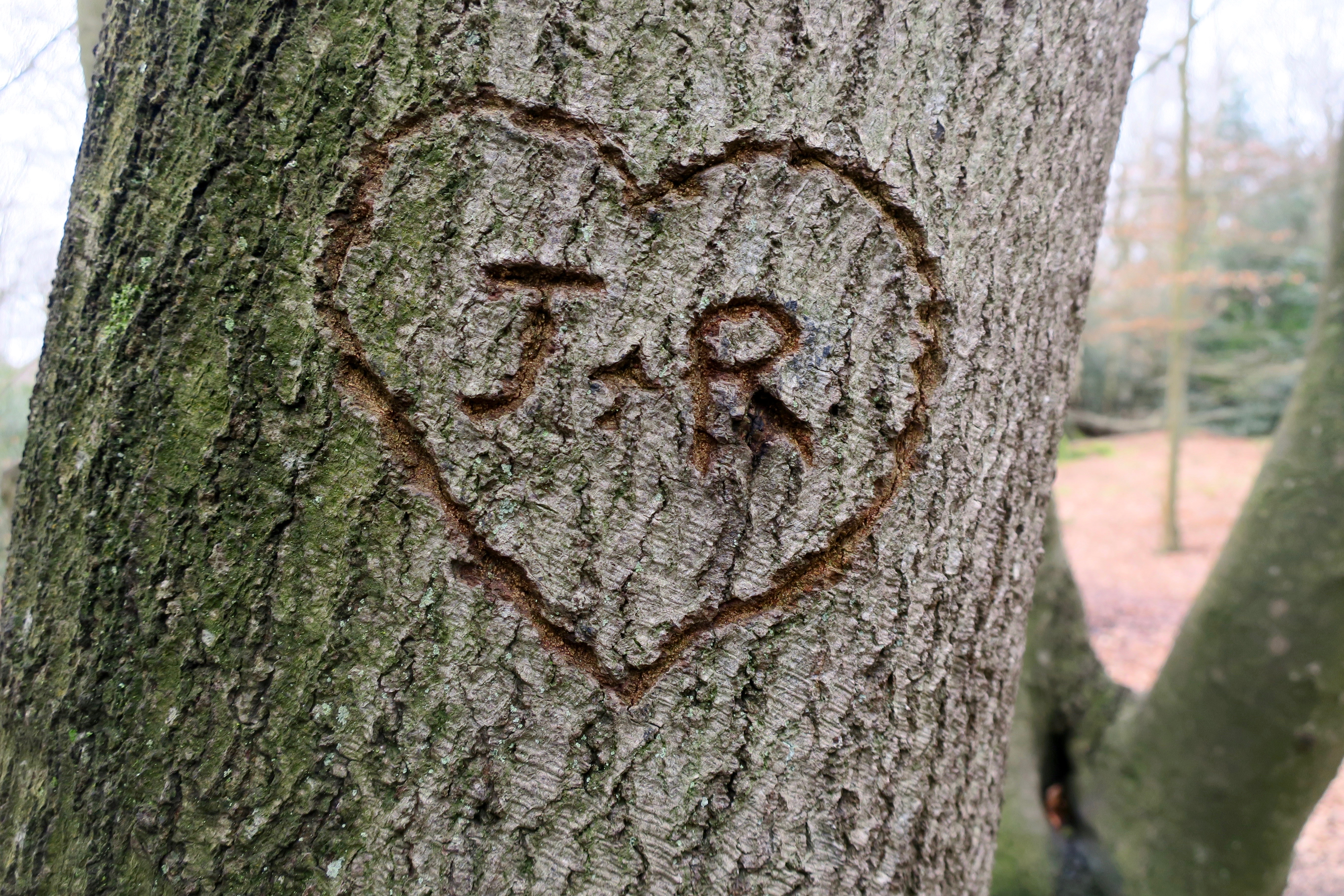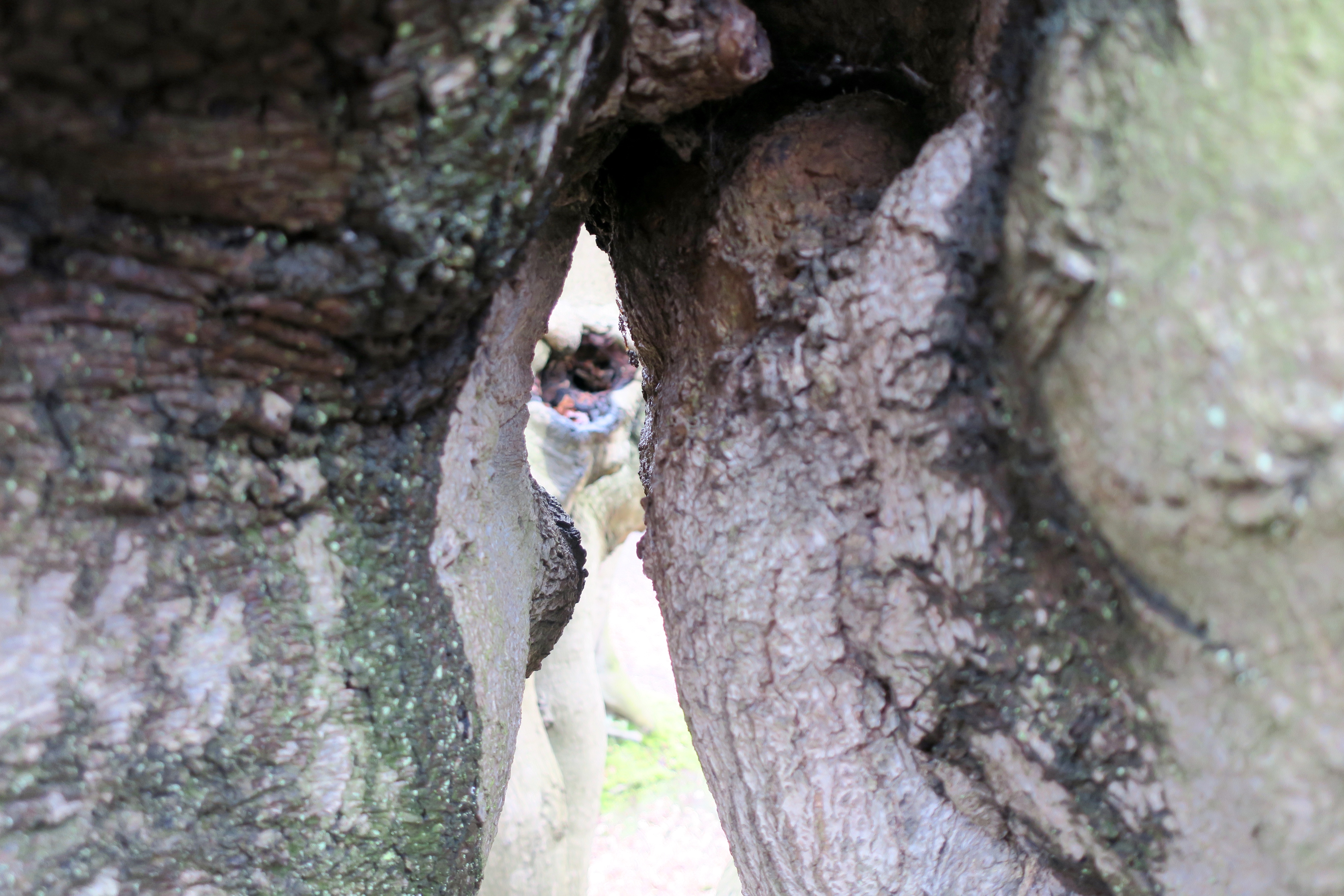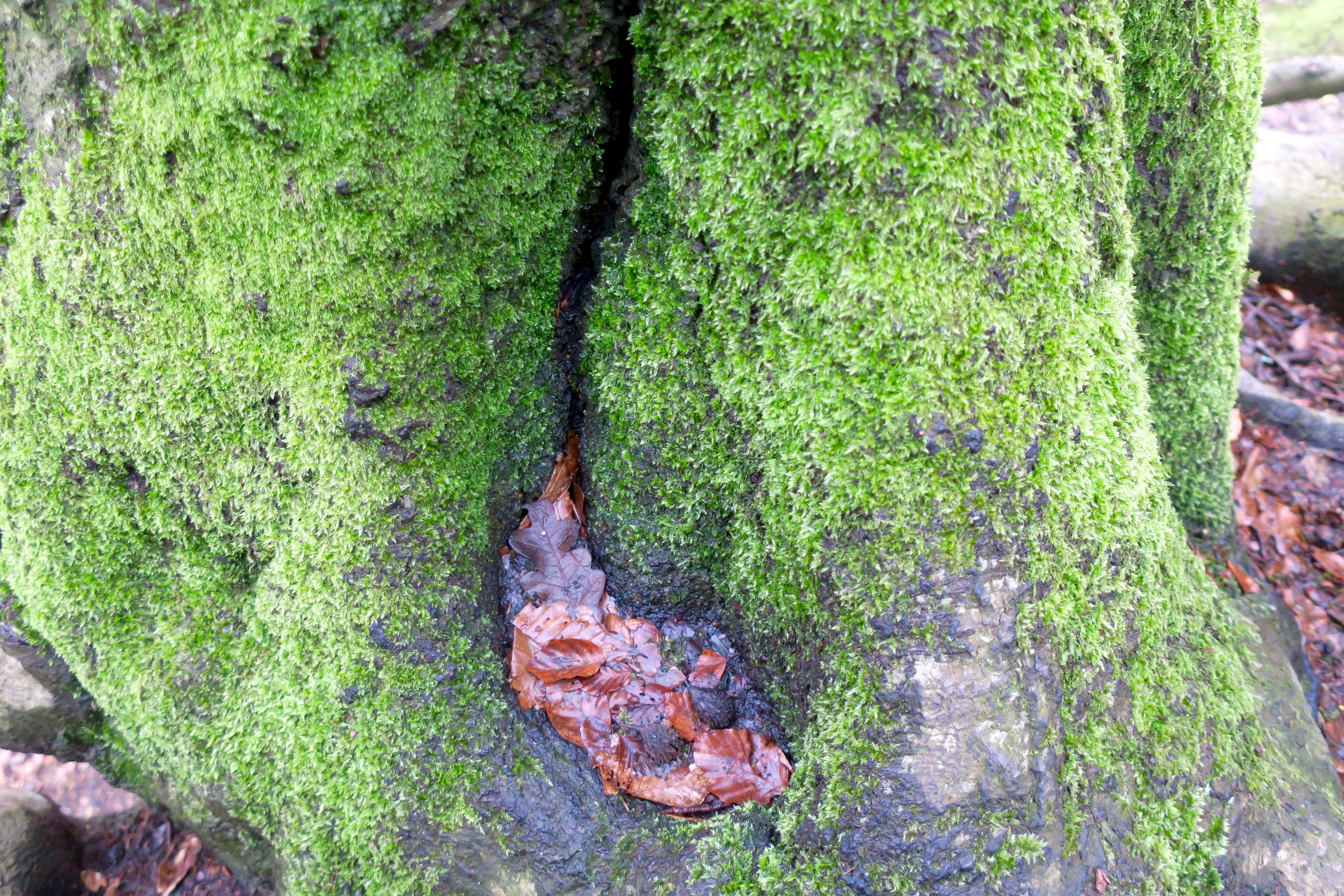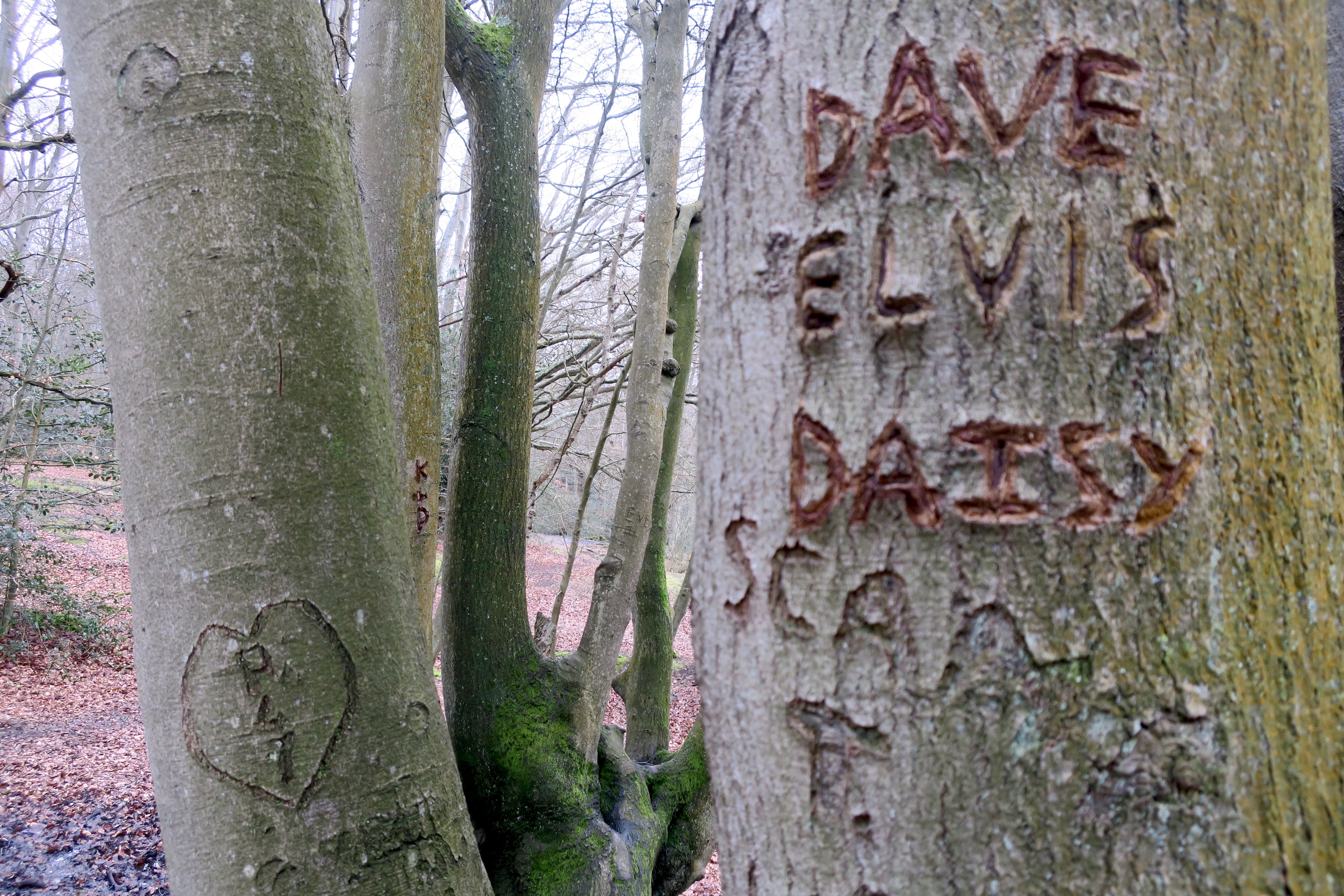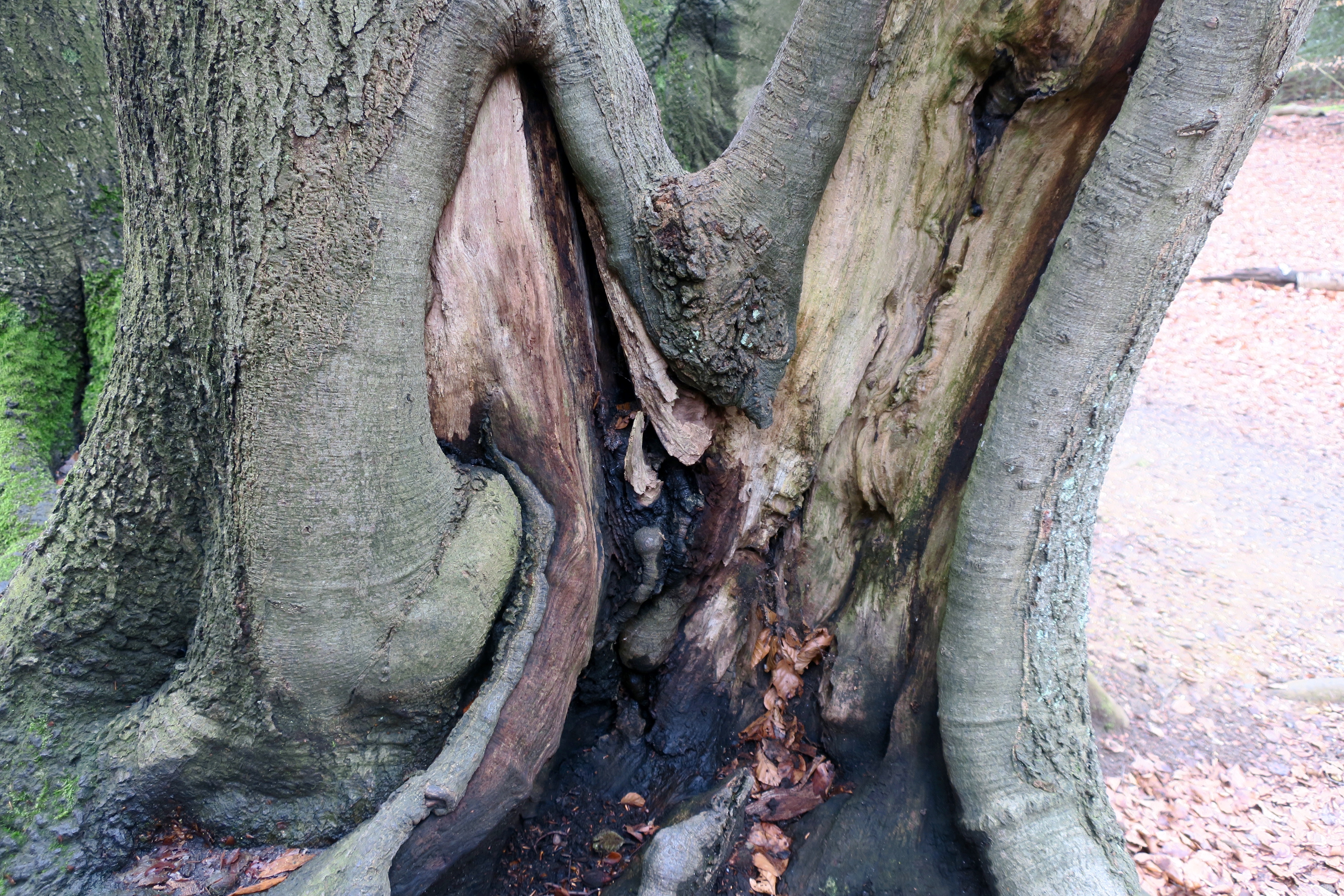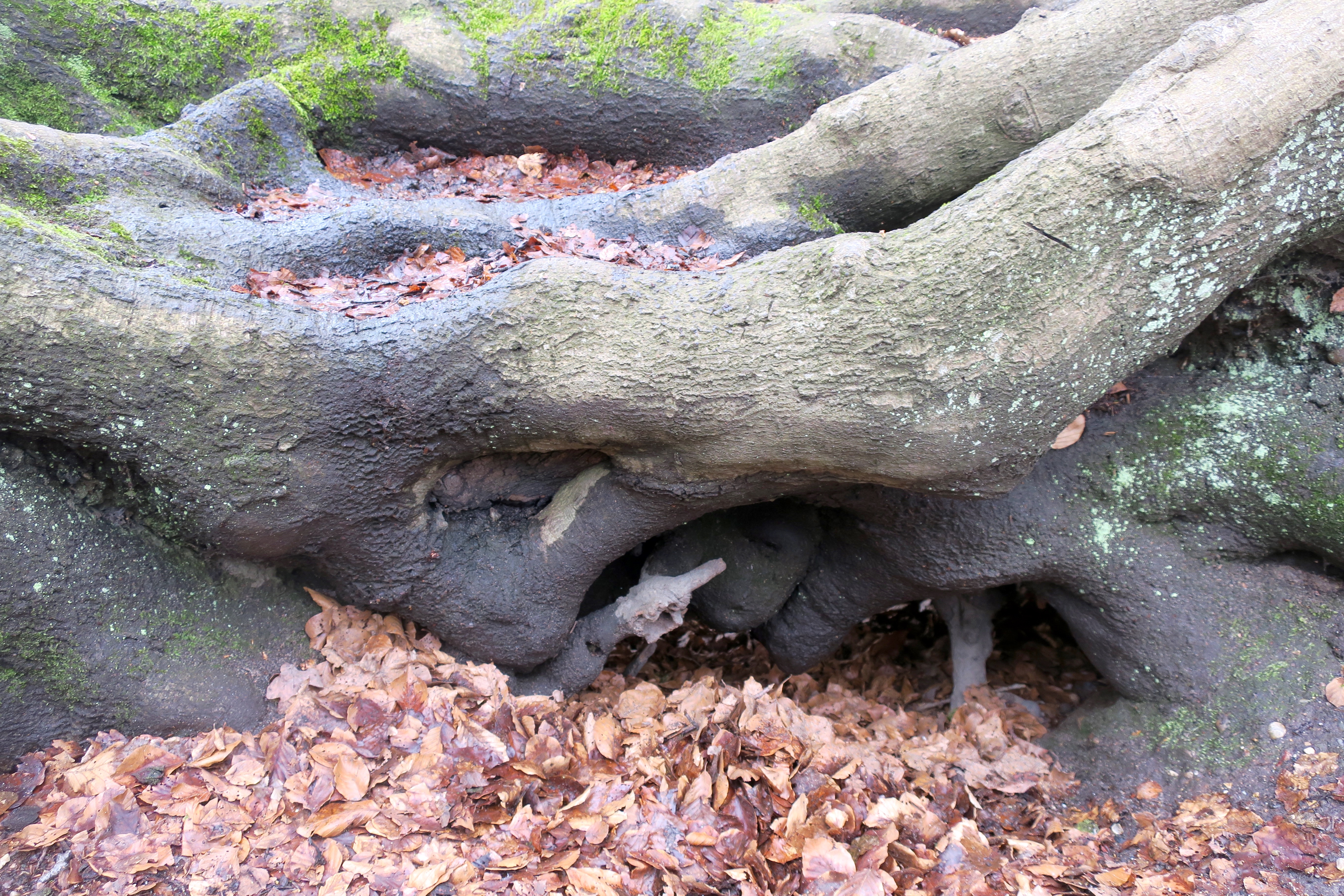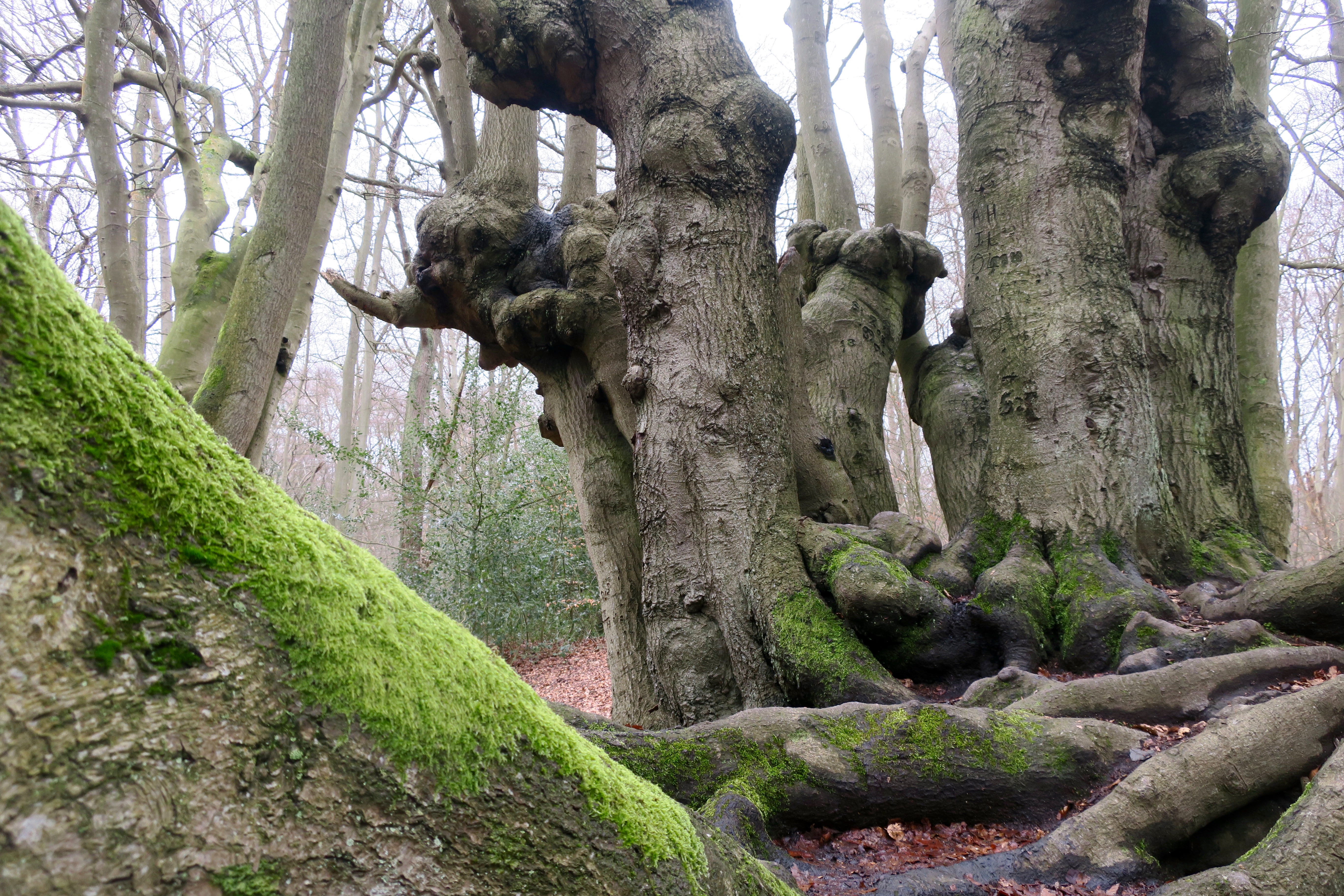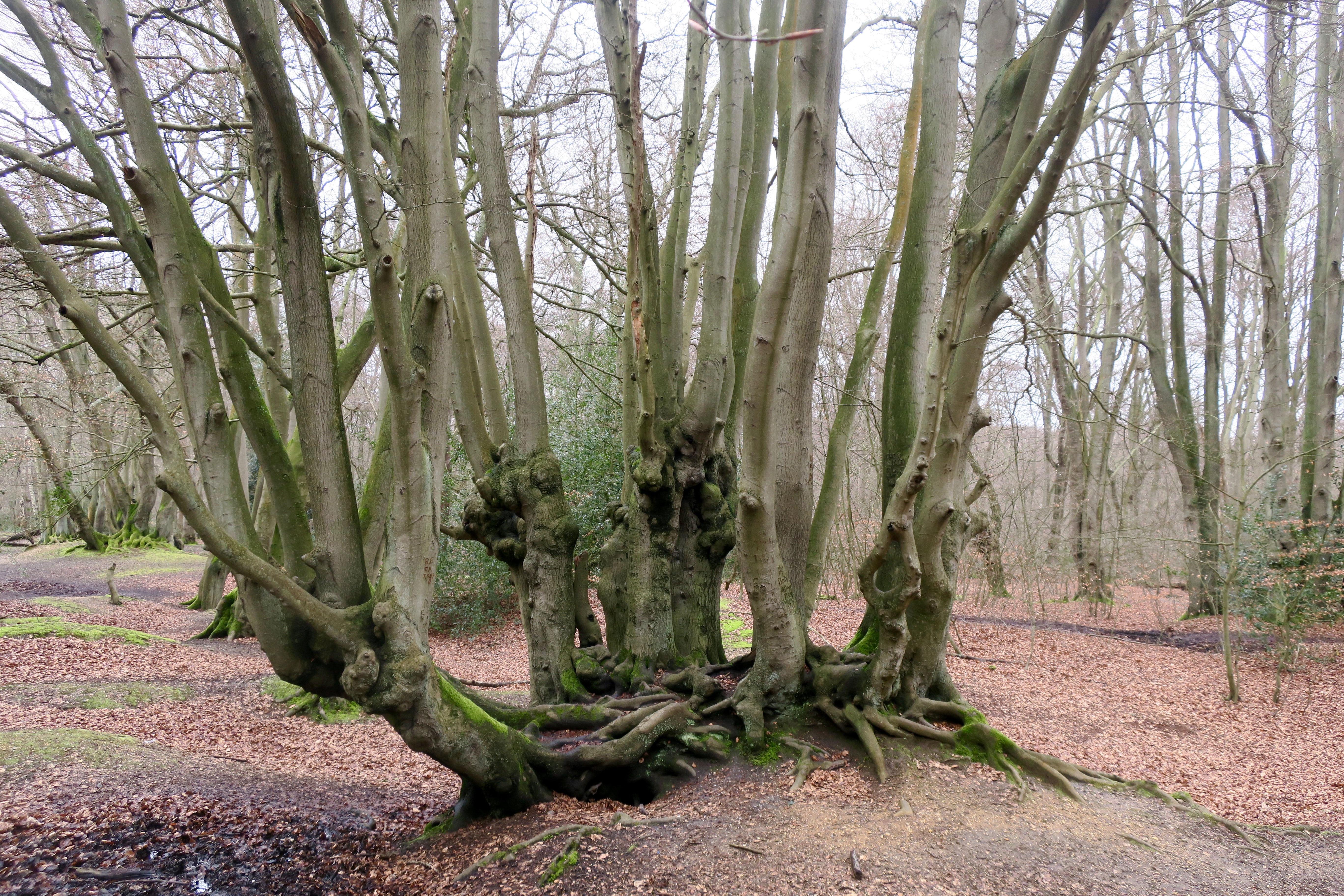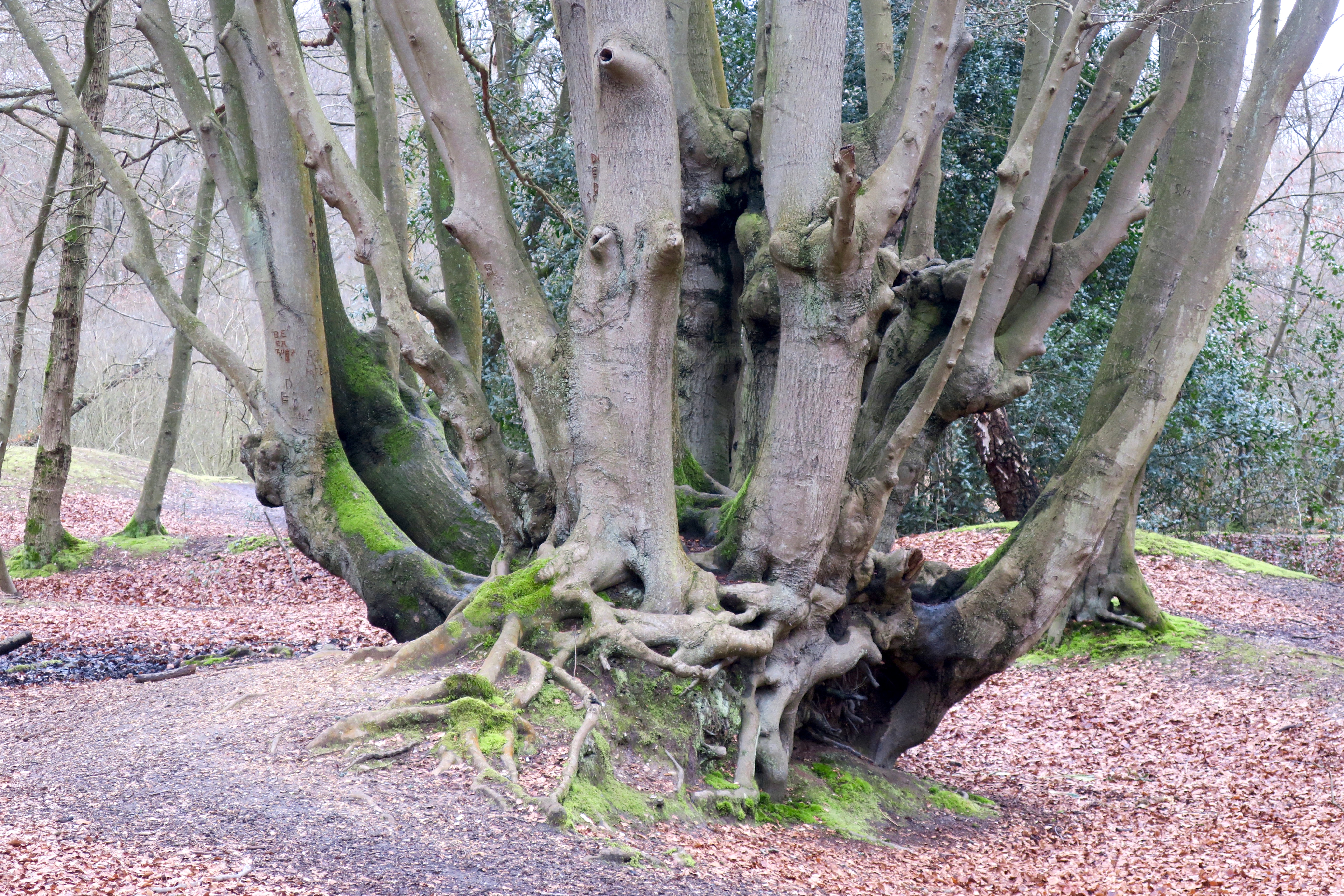 coppard /ˈkɒpəd/ noun
a tree cut back to ground level whose new stems have later been cut back to head-height level.
Ancient beech coppard in Epping Forest, my Easter Sunday April Fools' Day
axletree, I walked its rim and it spun me around and we danced in springtime.