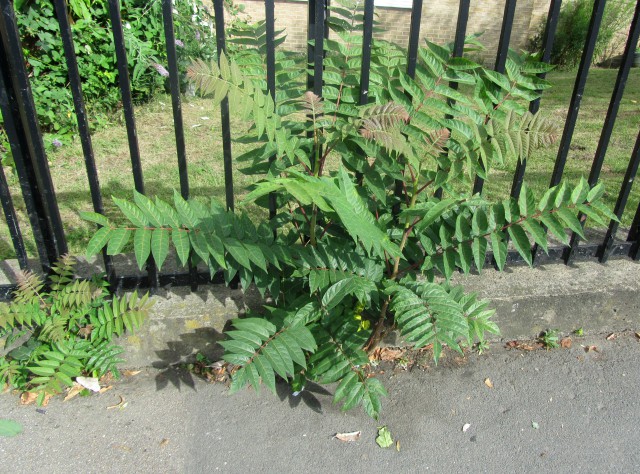 Early one morning driving to work, lamenting the loss of our tree-of-heaven (it was the morning the tree feller was coming back to poison the shoots that were springing up all over our yard), I began to notice previously overlooked trees-of-heaven by the roadside. I'd not realised there were so many. Now I was seeing them everywhere. It seemed like an epidemic.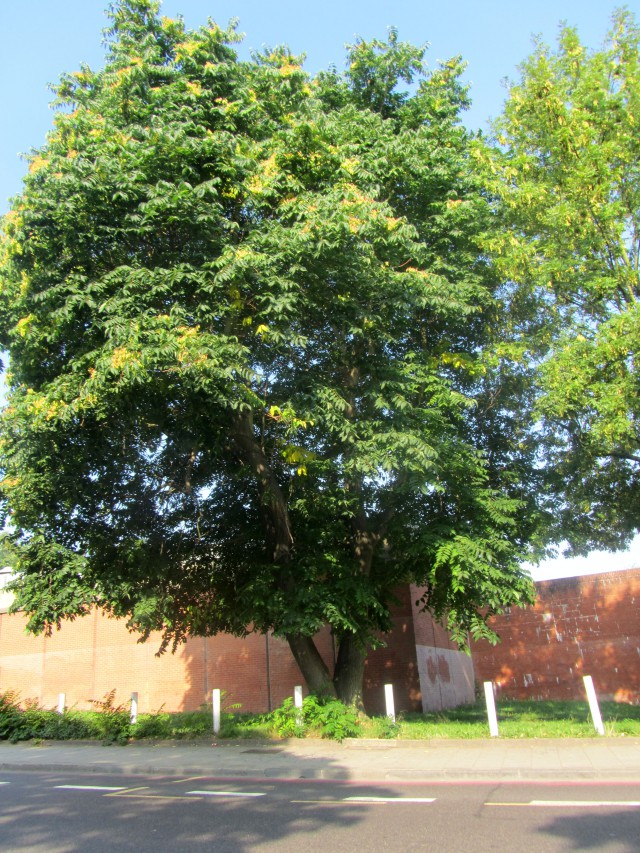 I started photographing them from the car as I passed. This was the first I noticed, Parkhurst Road N7, beside Holloway Prison at the top of Camden Road. Trees-of-heaven are particularly noticeable at this time of year when they are full of fruit, yellow green turning to orange and sometimes bright red. This year the bunches of winged seeds appear more abundant than usual.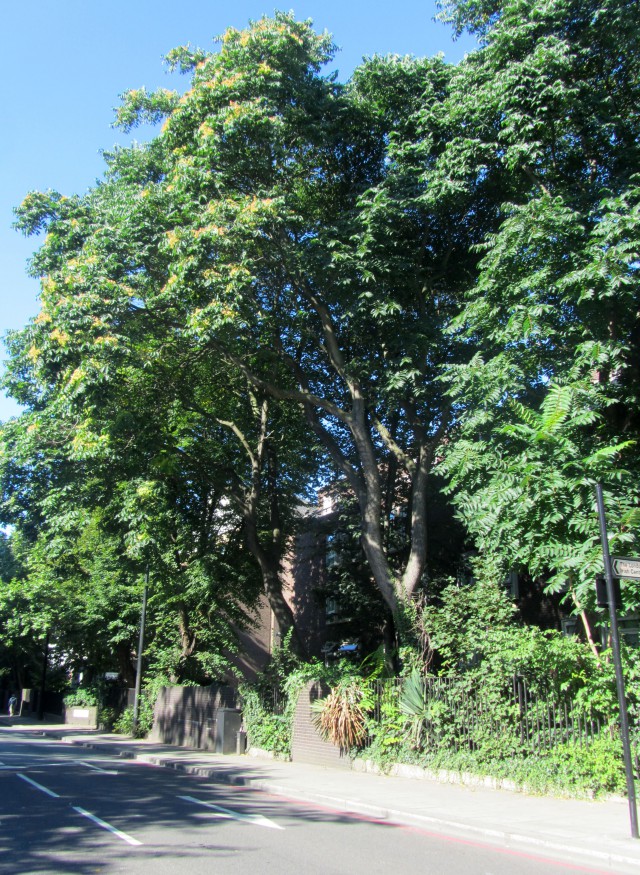 These trees-of-heaven are towards the bottom end of Camden Road NW1. Between these and the previous one there must be at least a dozen more along this stretch of road.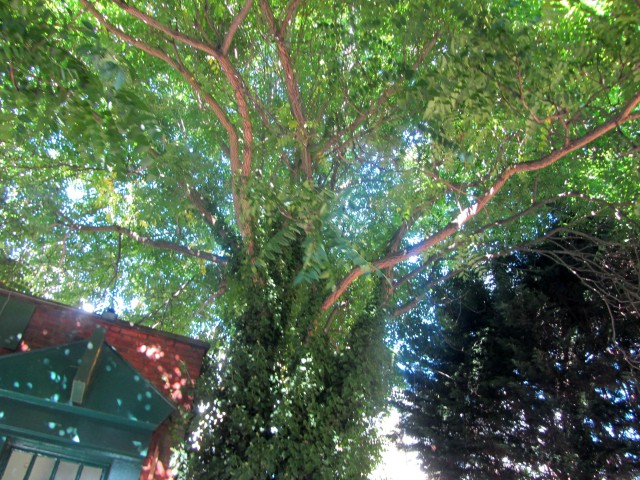 This was on Kentish Town Road NW1, snapped on the run through the sunroof.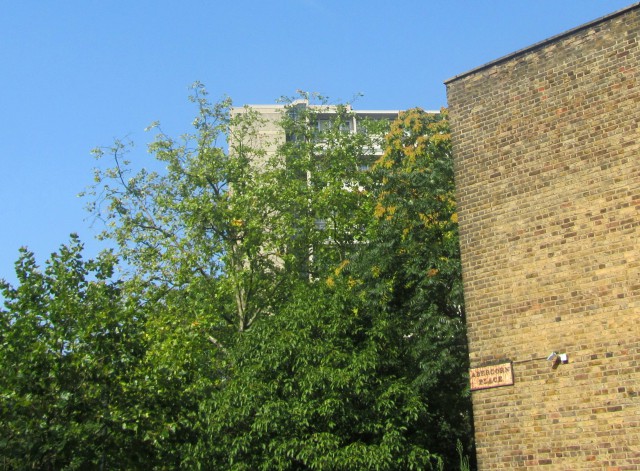 Here's another glimpsed on Abercorn Place NW8.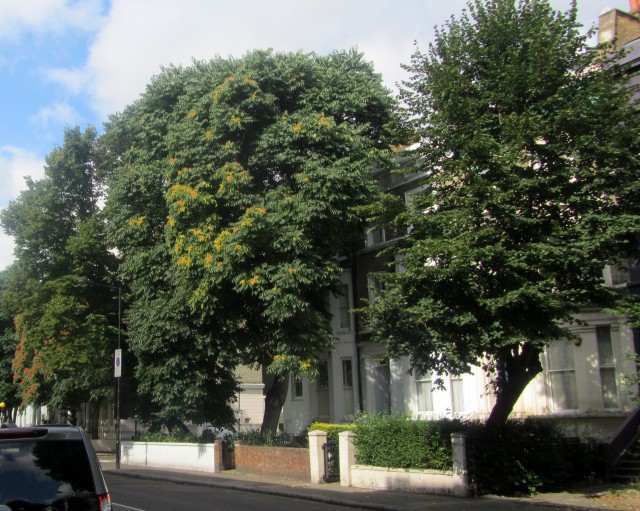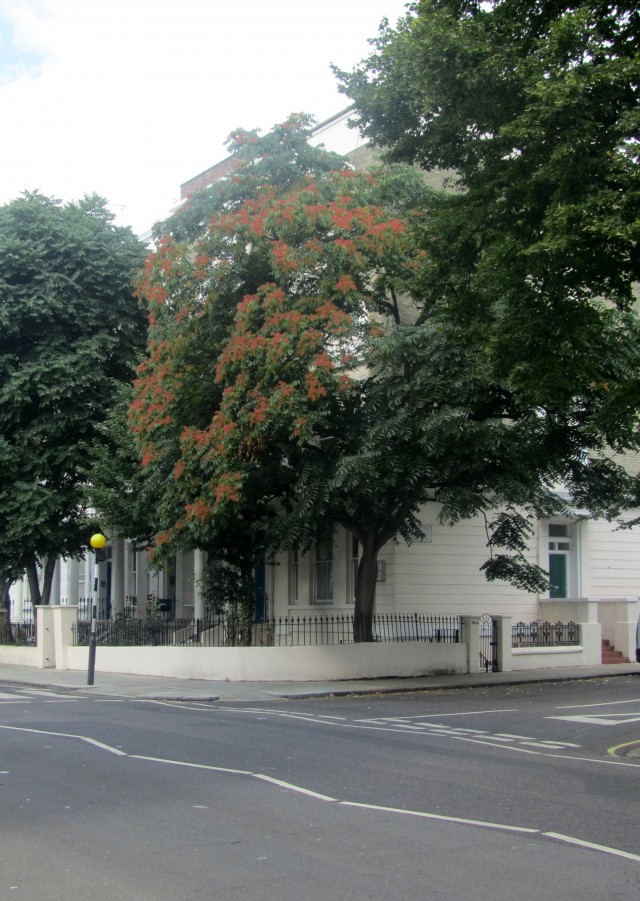 But then I realised it was safer to pull over and get out of the car for a considered shot. These two are on Westbourne Park Road W11. Over the next few days I developed a tree-of-heaven obsession.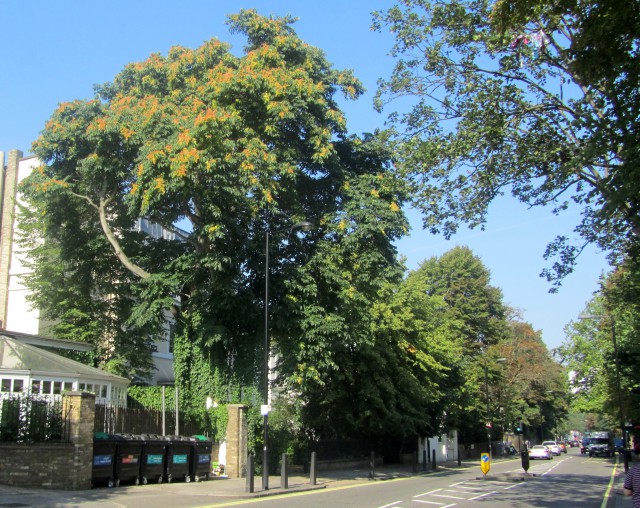 Abbey Road NW8,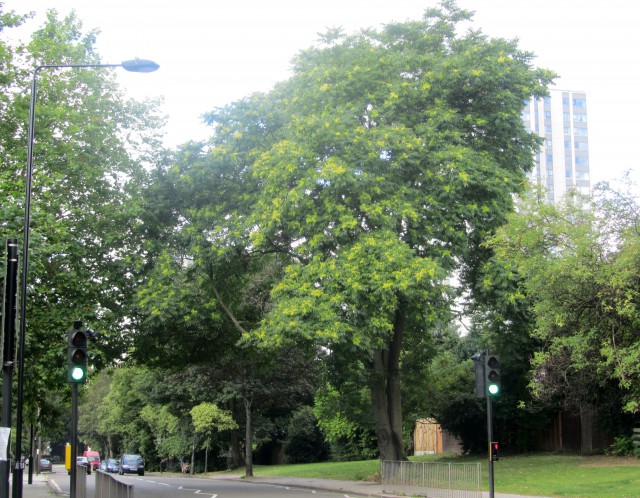 Adelaide Road NW3,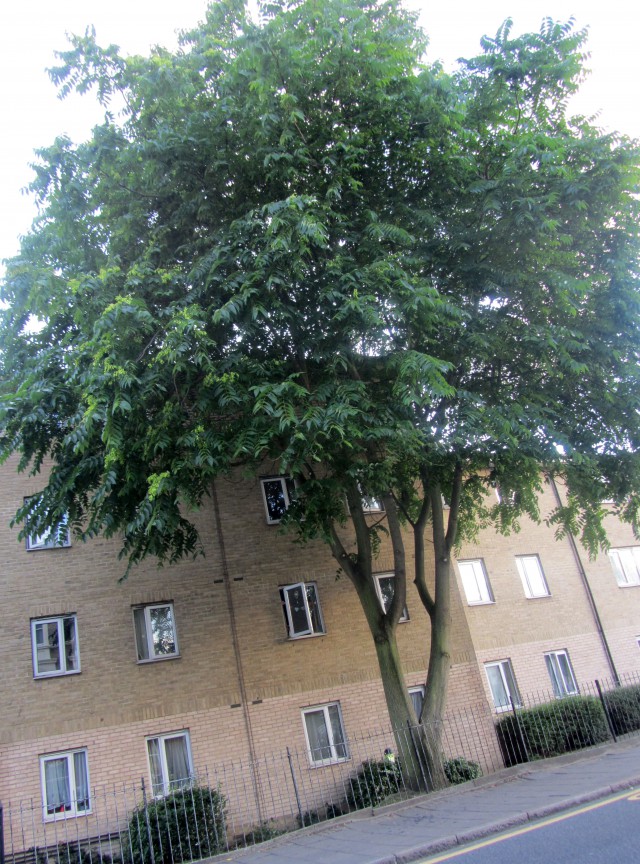 Brownswood Road N4,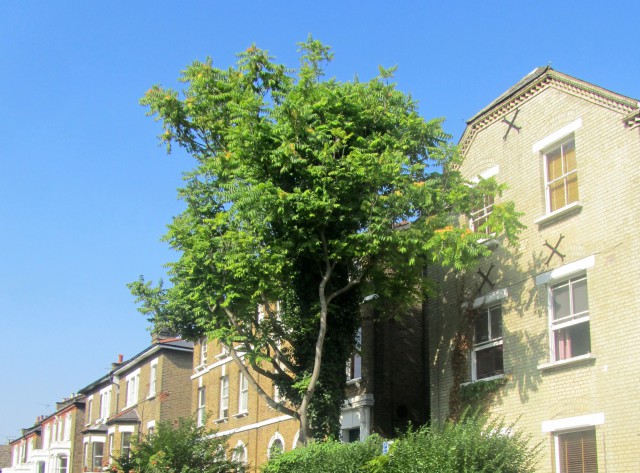 Chetwynd Road NW5,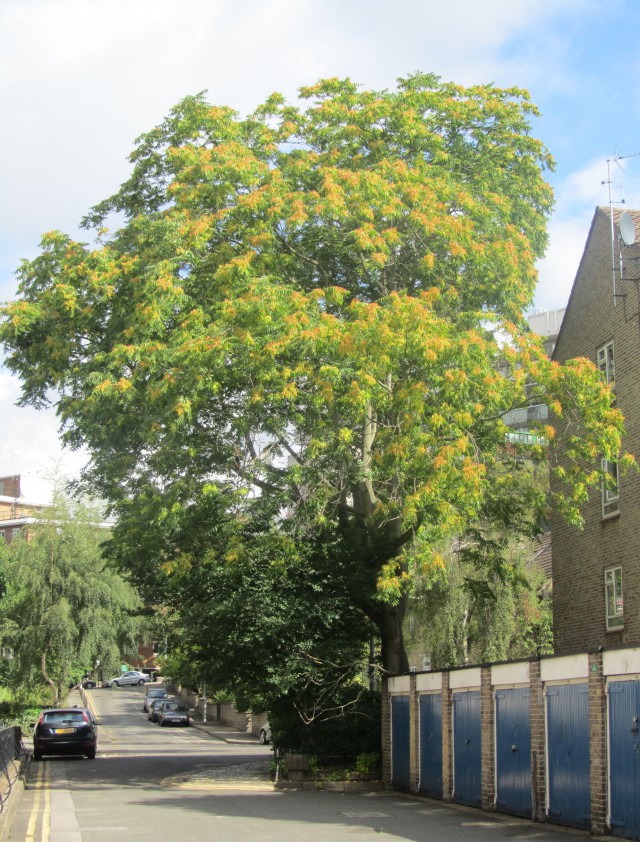 Dobson Close NW6,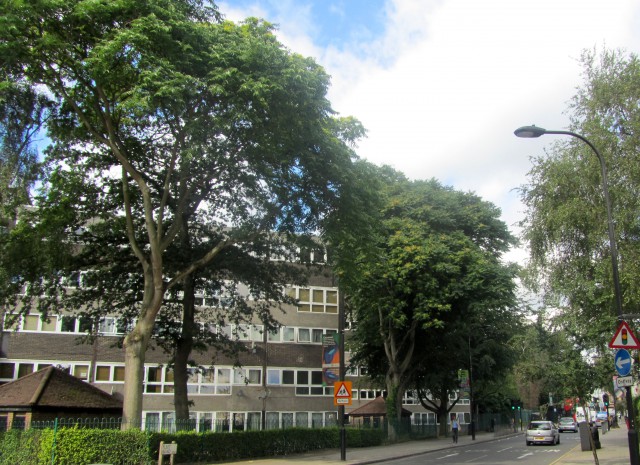 Fleet Road NW3,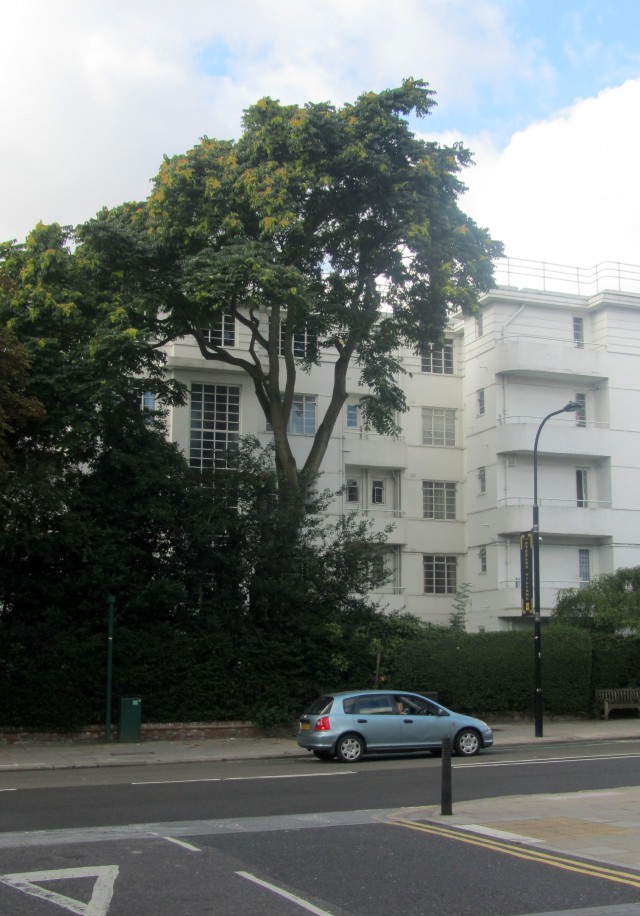 Haverstock Hill NW3,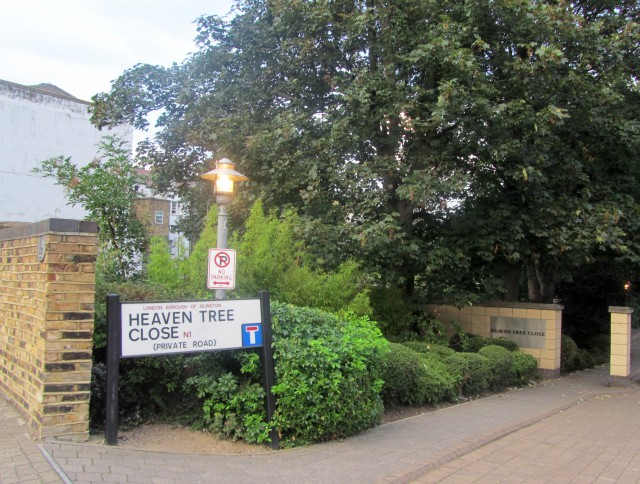 Heaven Tree Close N1, (surprisingly only sycamore here)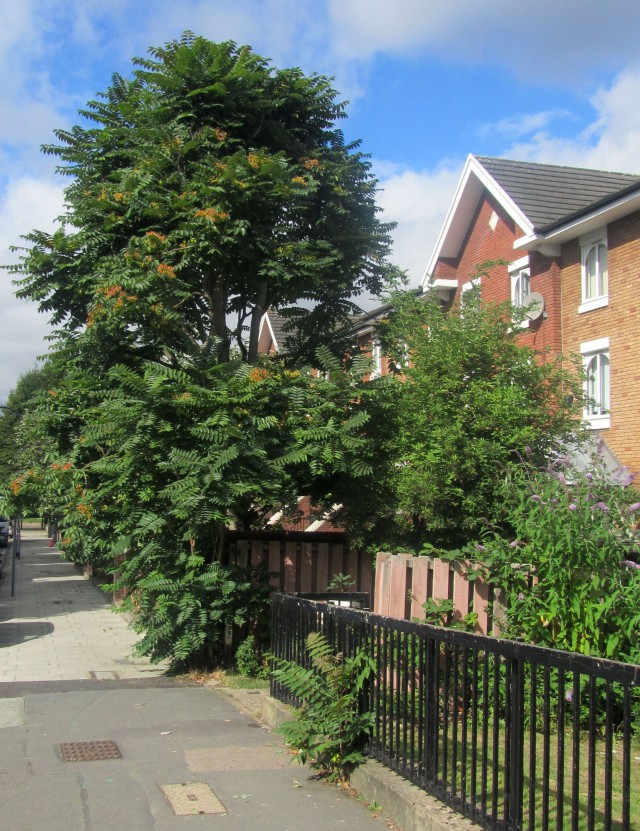 Hilgrove Road NW6,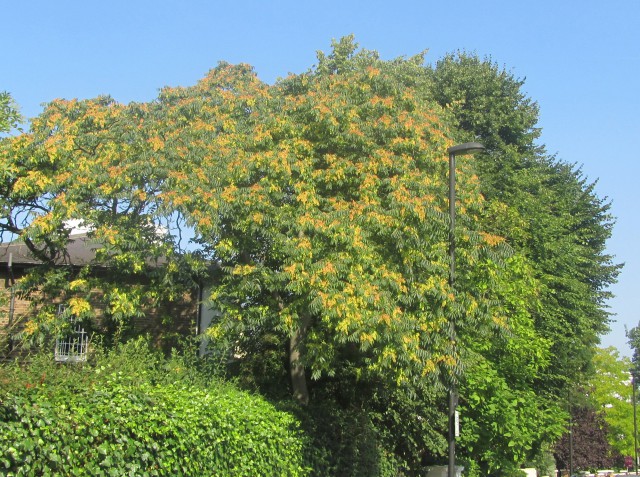 Loudoun Road NW8,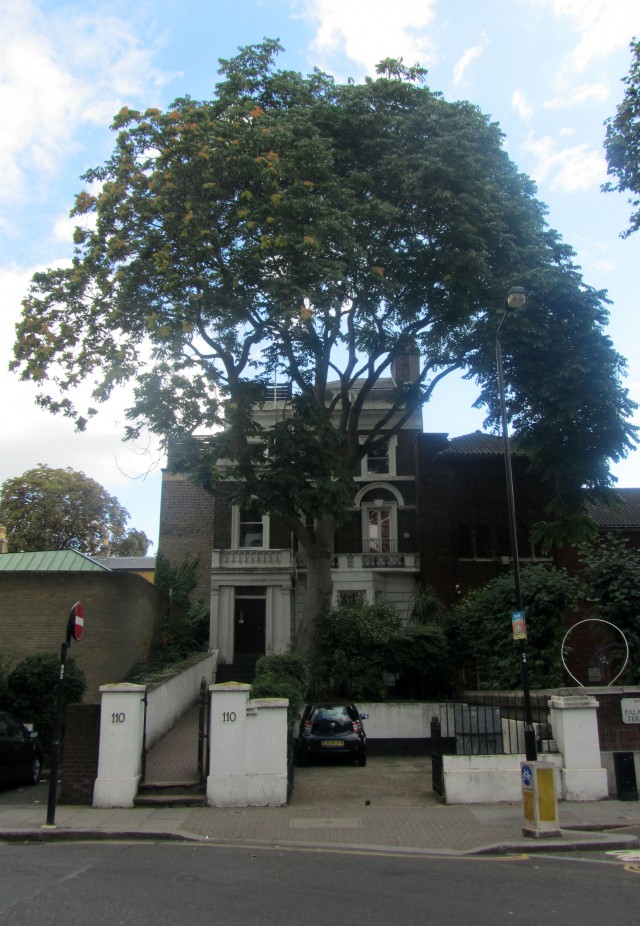 Palace Gardens Terrace W8,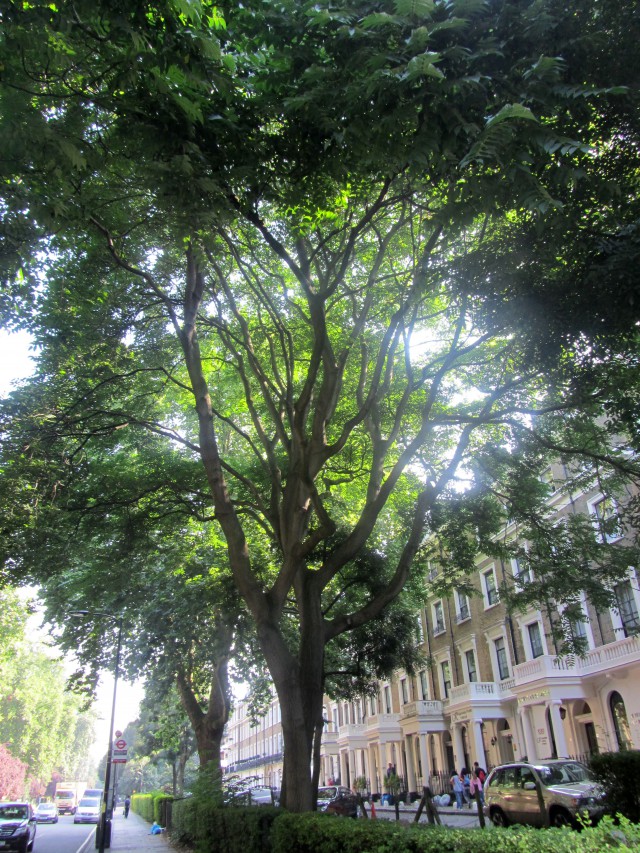 Sussex Gardens W2,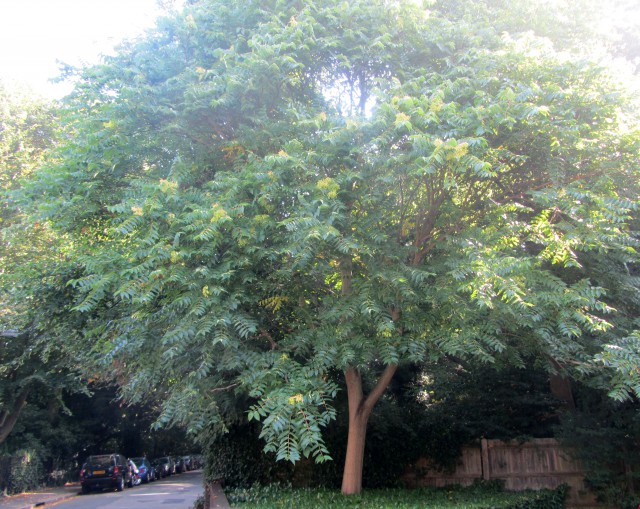 Wood Lane N6.
I was learning to navigate London by the heavens. I knew they were not the most beautiful trees but we had a connection, we had history. What about those on Liverpool Road, Homerton High Street, Canonbury Square, Finchley Road, Clissold Park. I could have gone on indefinitely, photographing these upstart trees. But the sight of a traffic warden writing out a ticket as I returned to the car was enough to say enough's enough. I've had enough tree-of-heaven. I'm over it. But here's just one more.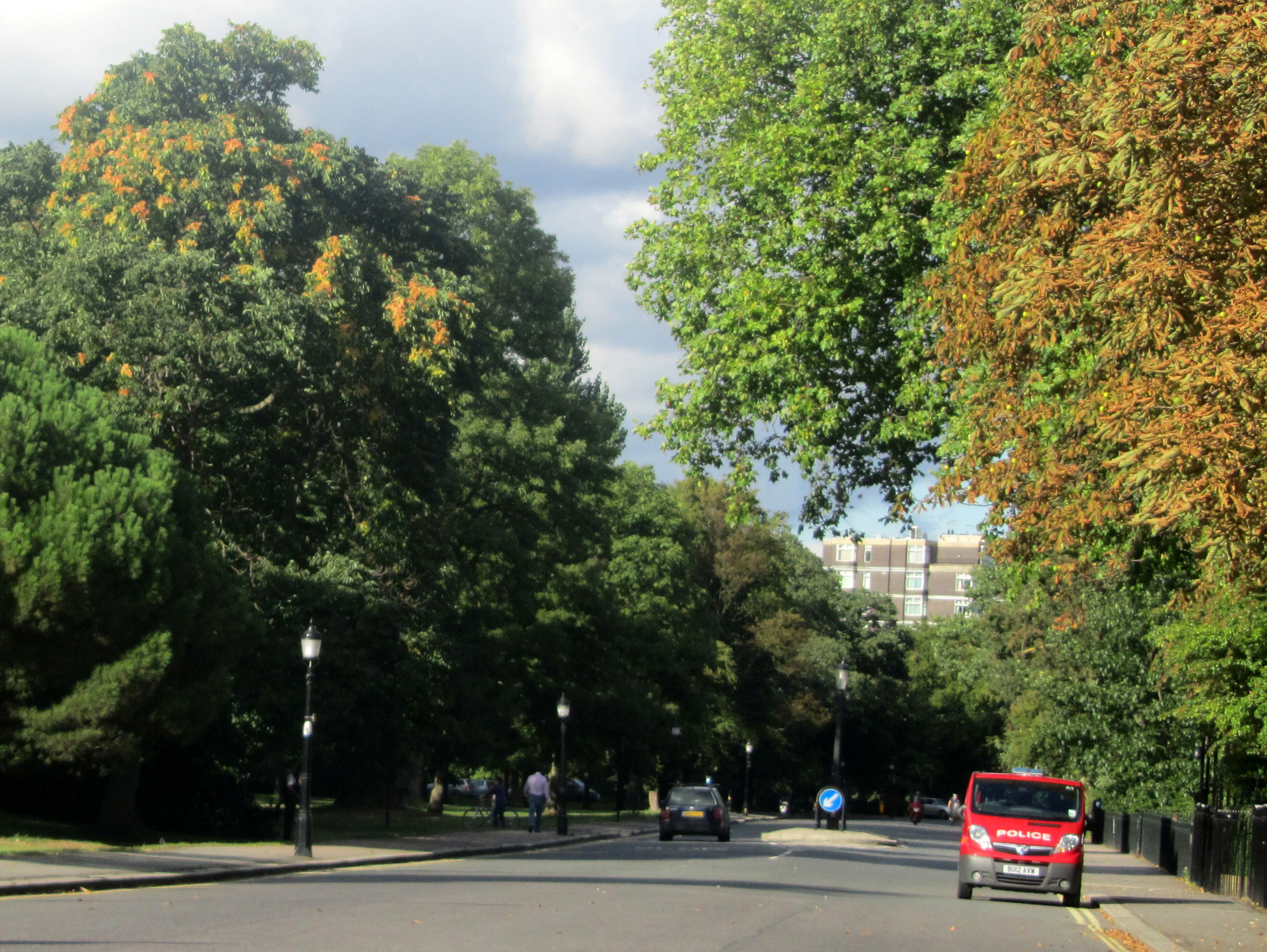 Regents Park NW1, across the road from the American ambassador's residence. This tree-of-heaven has its own armed police guard, just there behind the street lamp, like its very own guardian angel. Maybe now it's a protected species.
※
PS: 1 October 2015 and maybe I'm not quite over it. I found another tree-of-heaven, this one a spectacular specimen hidden away in Myddelton Square EC1.