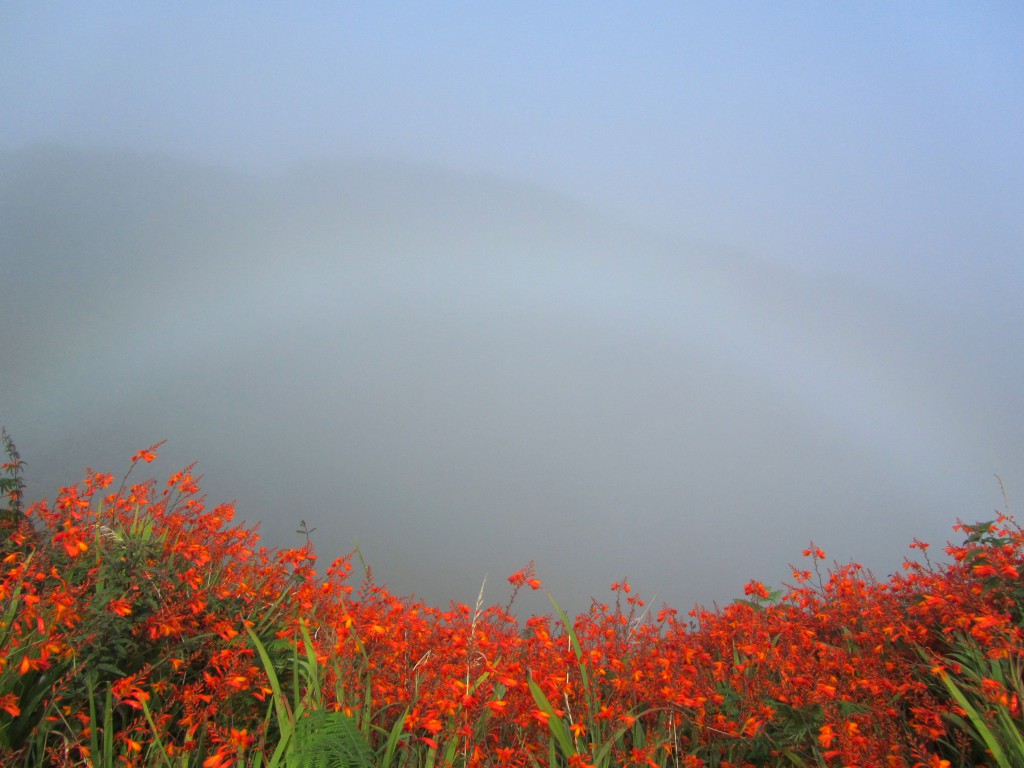 On this misty morning I'm reminded of a foggy walk last summer to see the Devil's Frying Pan, though it looked more like the Devil's Steaming Pan with montbretia (crocosmia x crocosmiiflora) turned up to gas mark 10. Nothing was visible beyond the edge of the cliff path except for a lovely glowing halo, like a white rainbow.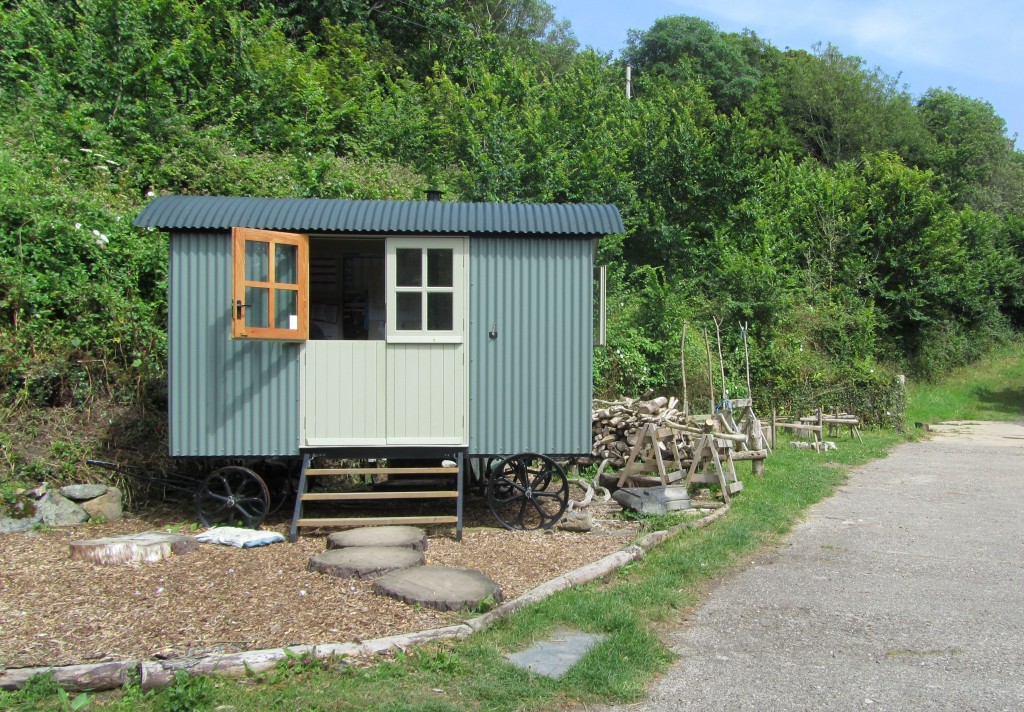 We started from above Cadgwith and walked through Ruan Minor to the old mill at Poltesco, and down by the shepherd's hut, used now as an office by the NT ranger and his dog. There was a collection of rustic joinery and this curious wooden post, inscribed with the figure of a juggling clown.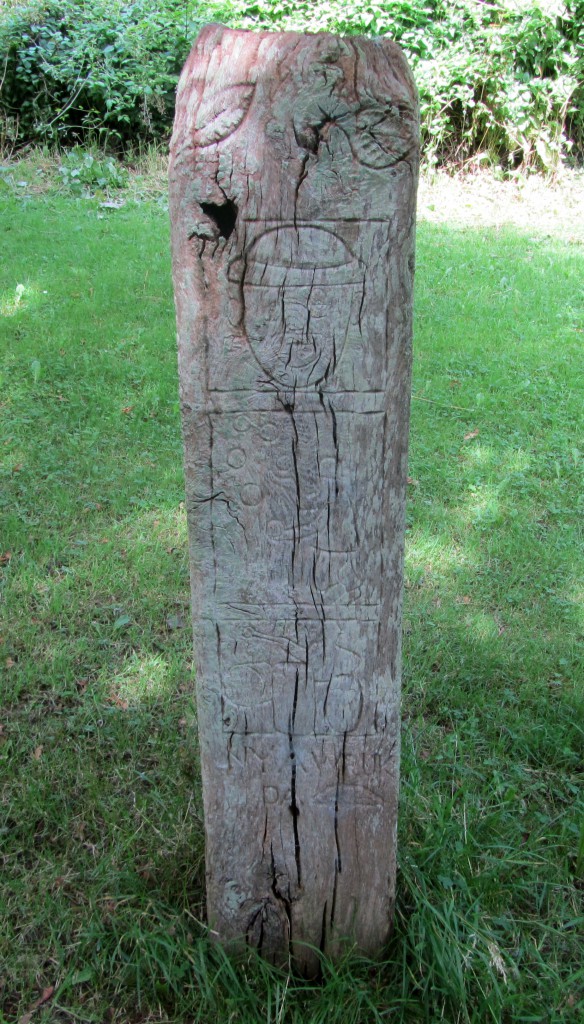 The Poltesco Valley was formerly busy with numerous mills using water power to drive their wheels. The main industry took place at the mouth of the valley in Carleon Cove where steam engines and factories worked the locally quarried serpentine stone.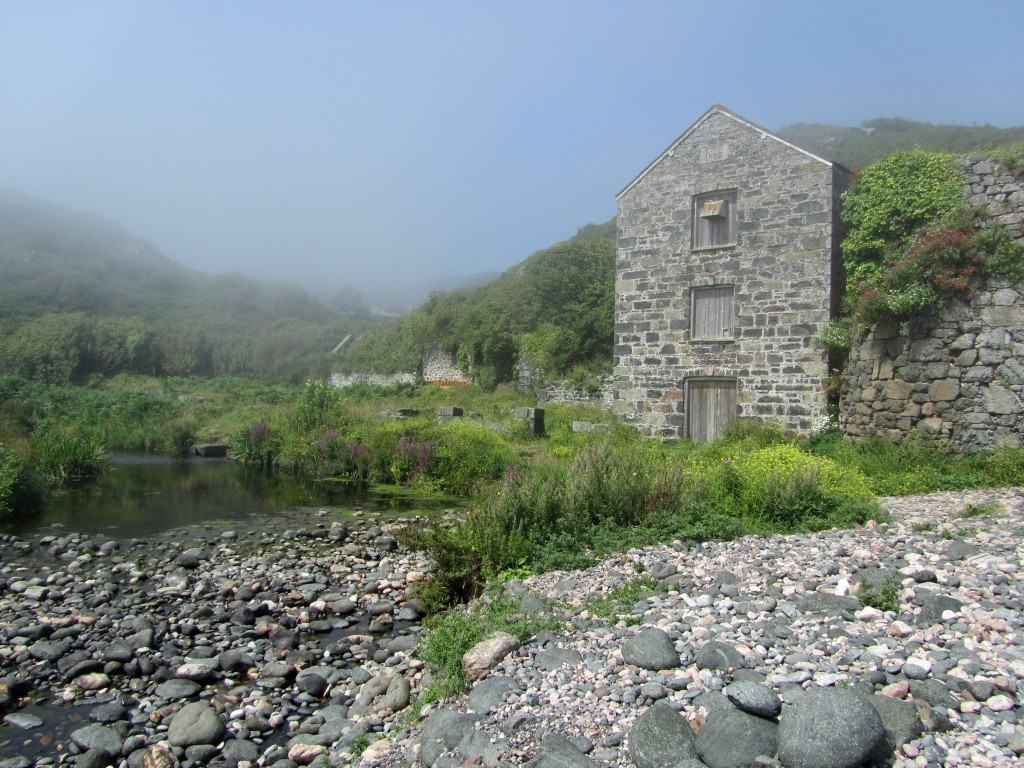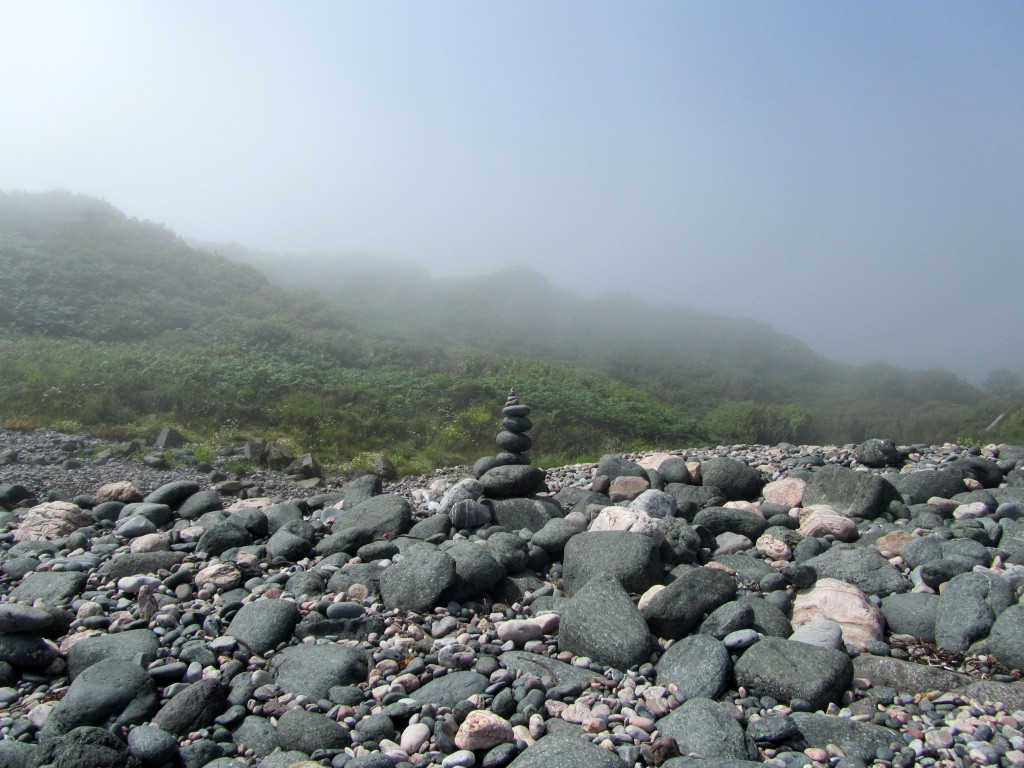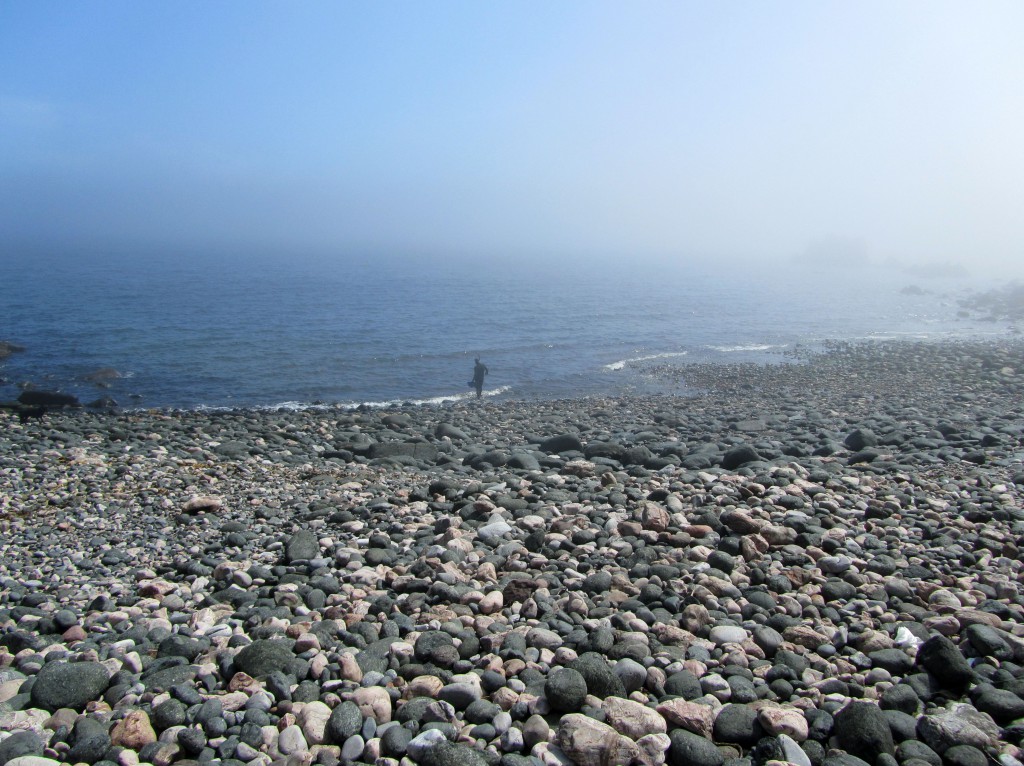 Now there are just the ruins of an old engine house and a quiet pebble beach, empty but for a wet-suited swimmer looking like an Antony Gormley sculpture, and a distant booming foghorn.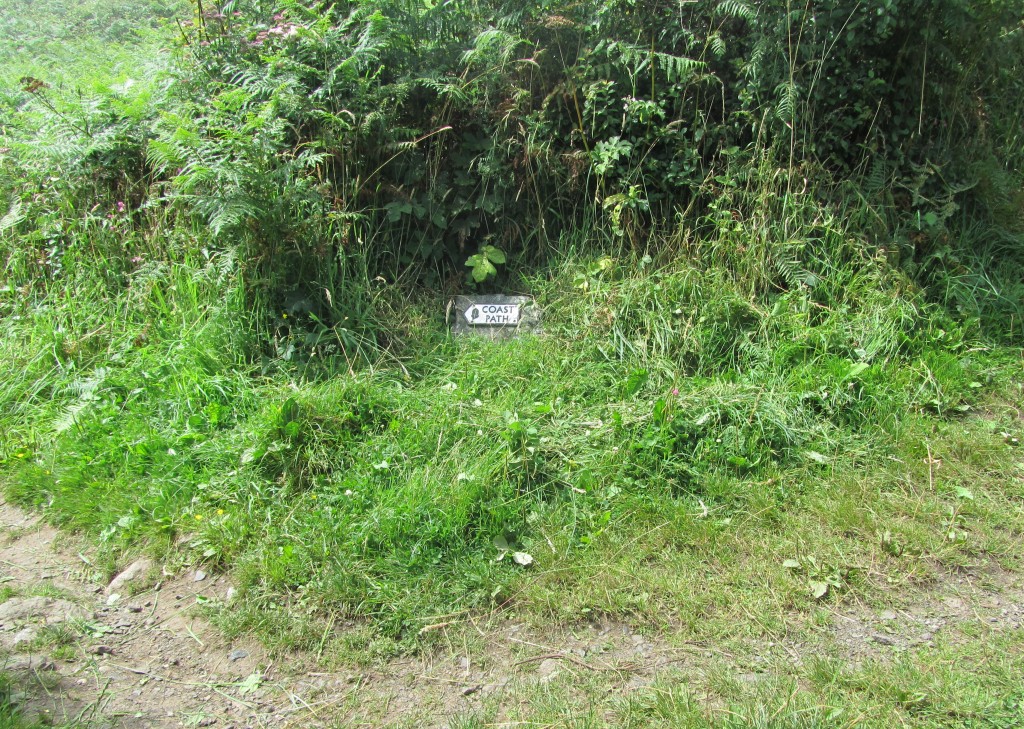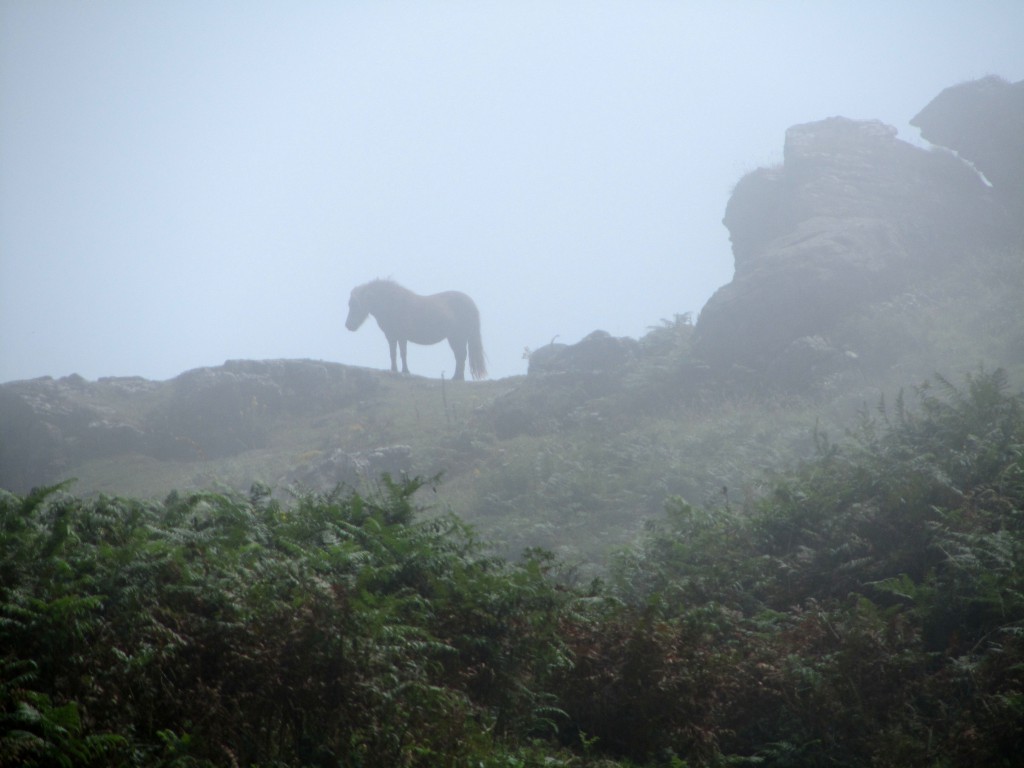 Further along the ghost path towards Cadgwith and a wild pony loomed out of the fog on Enys Head.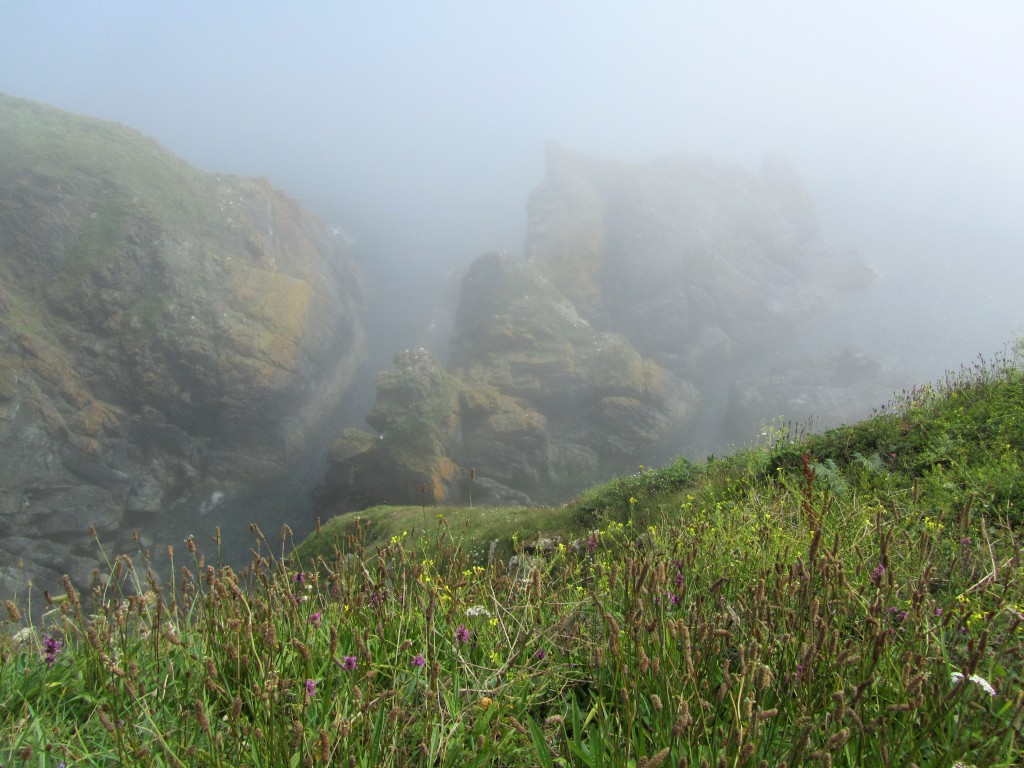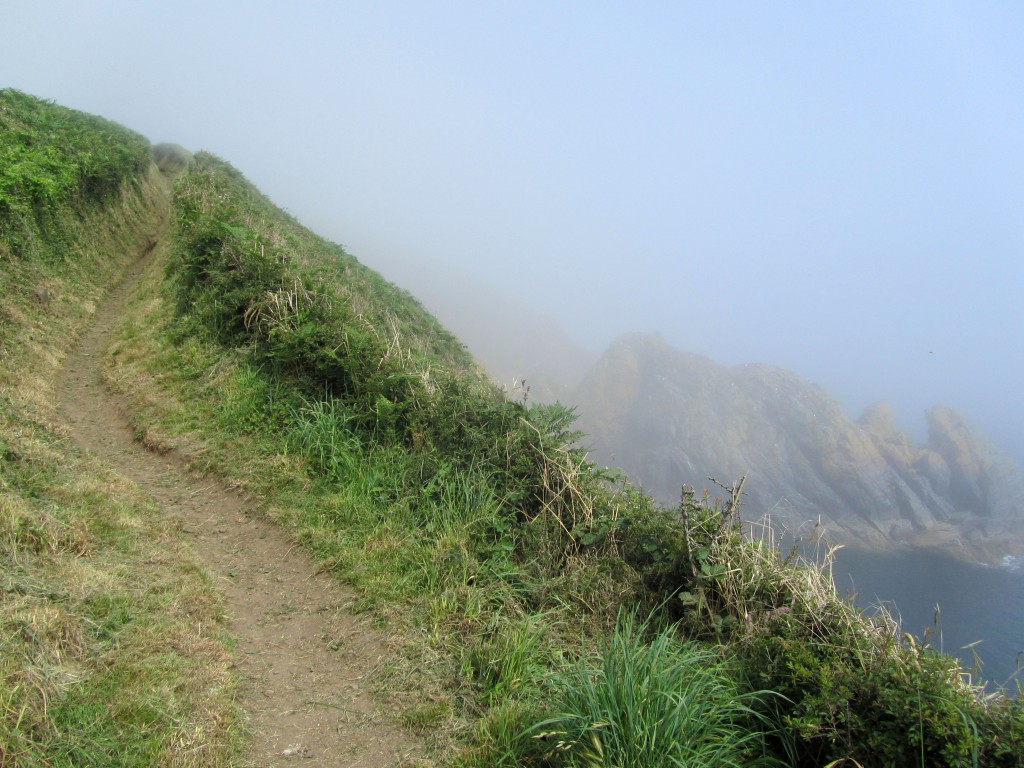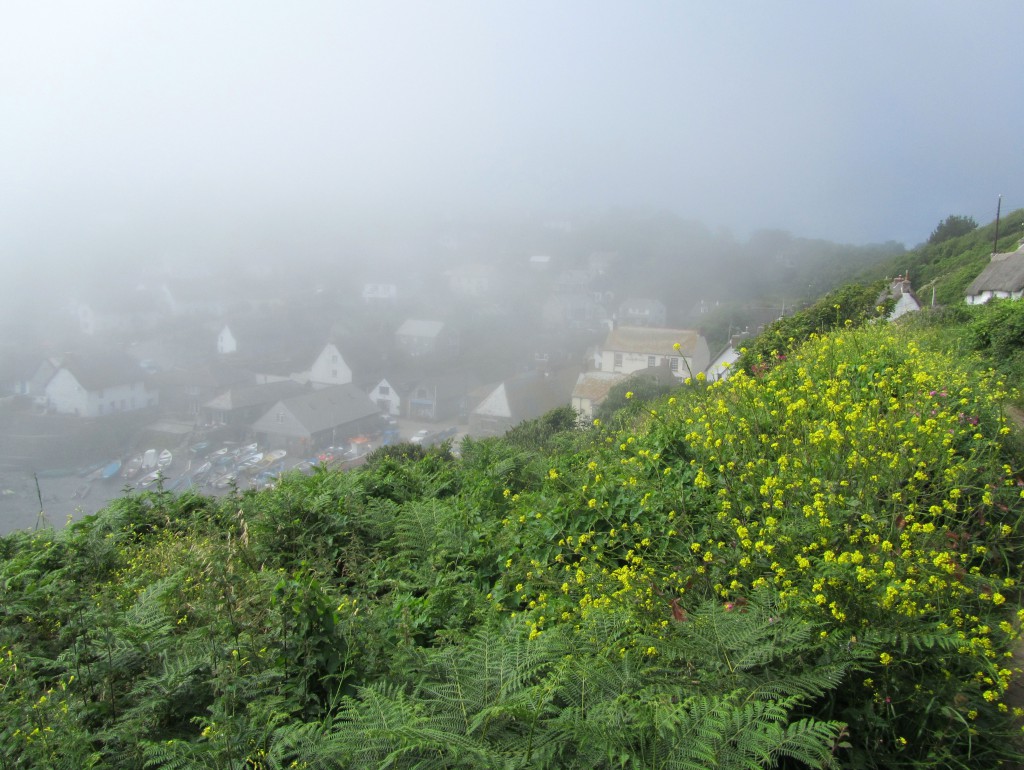 Then beyond Kildown Point and Terrick Colt we descended into the tiny fishing village of Cadgwith.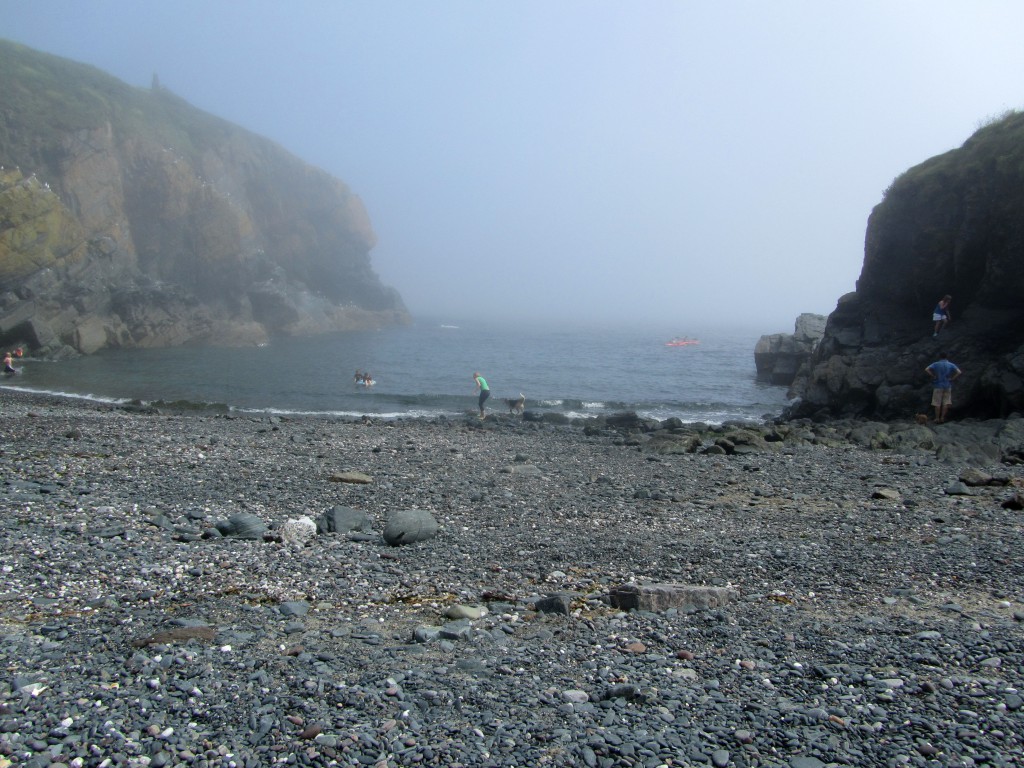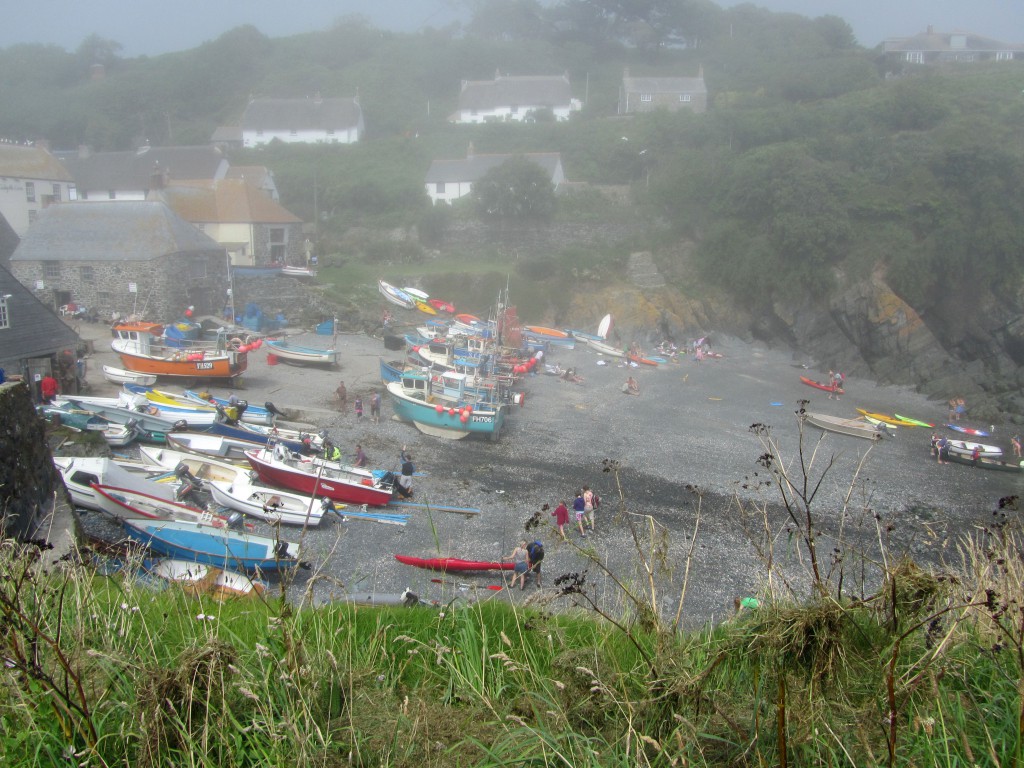 After lunch at the Cadgwith Cove Inn we climbed out the other side onto the promontory known as The Todden. The further headland south from here is dominated by an enormous crater caused by the collapse of a sea-cave. The entrance remains intact as a rock arch, though none of this was visible the day we visited. All we saw was a bowl of incandescent fog.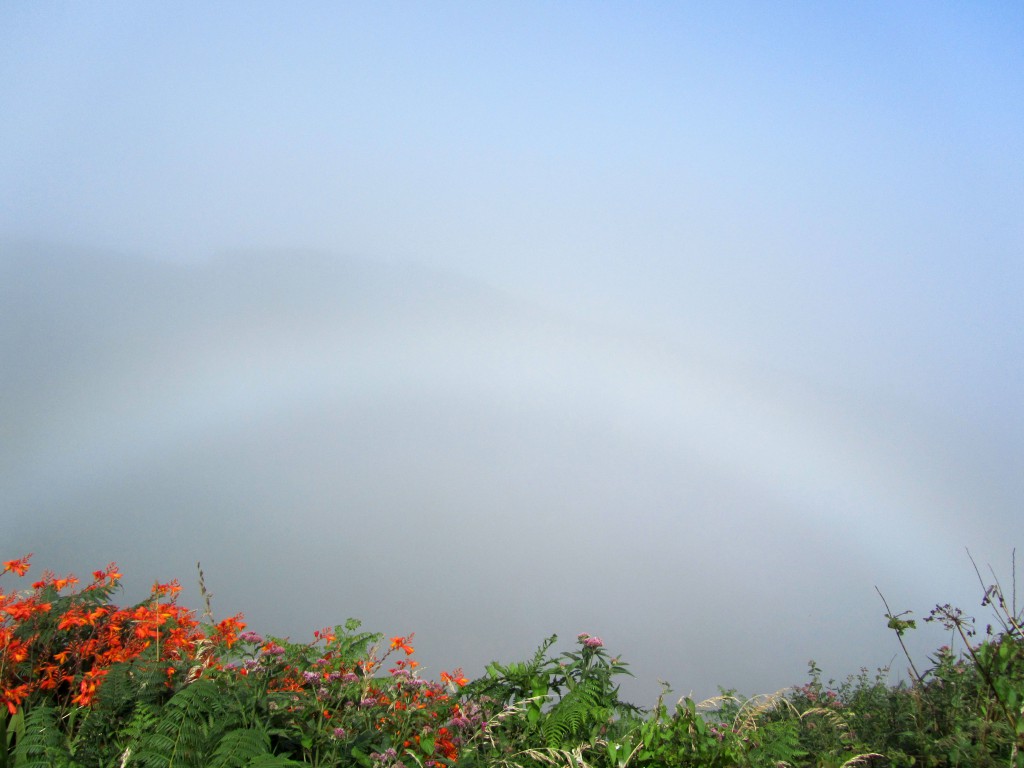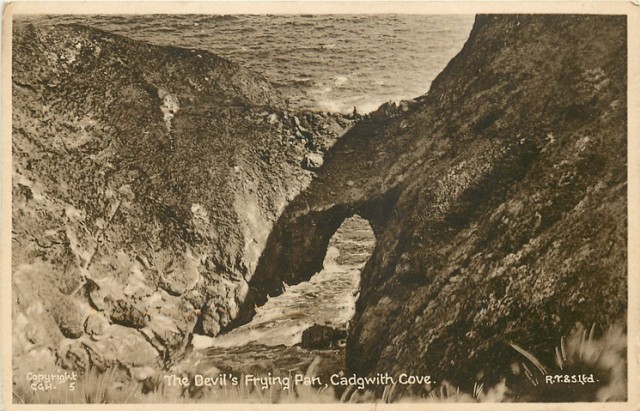 This is what we had hoped to see, and if we'd been flying overhead we might have seen this below.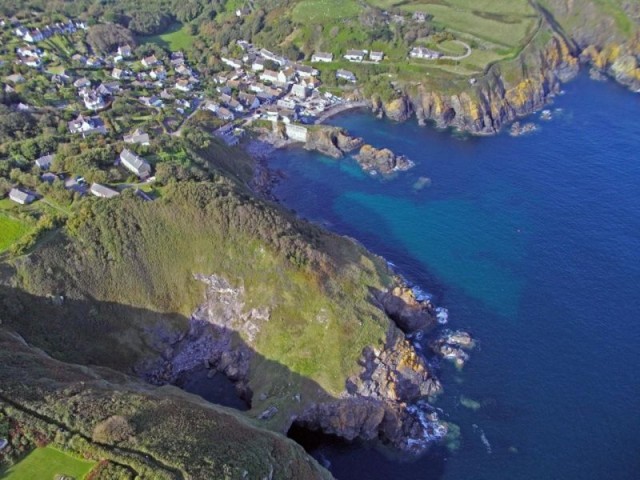 We can see a fascinating interactive satellite view via Wikimapia, and also the alien abduction of a cliff-walker (a fate we luckily avoided due to the fog's cloak of invisibility) courtesy of Robert G. Fresson.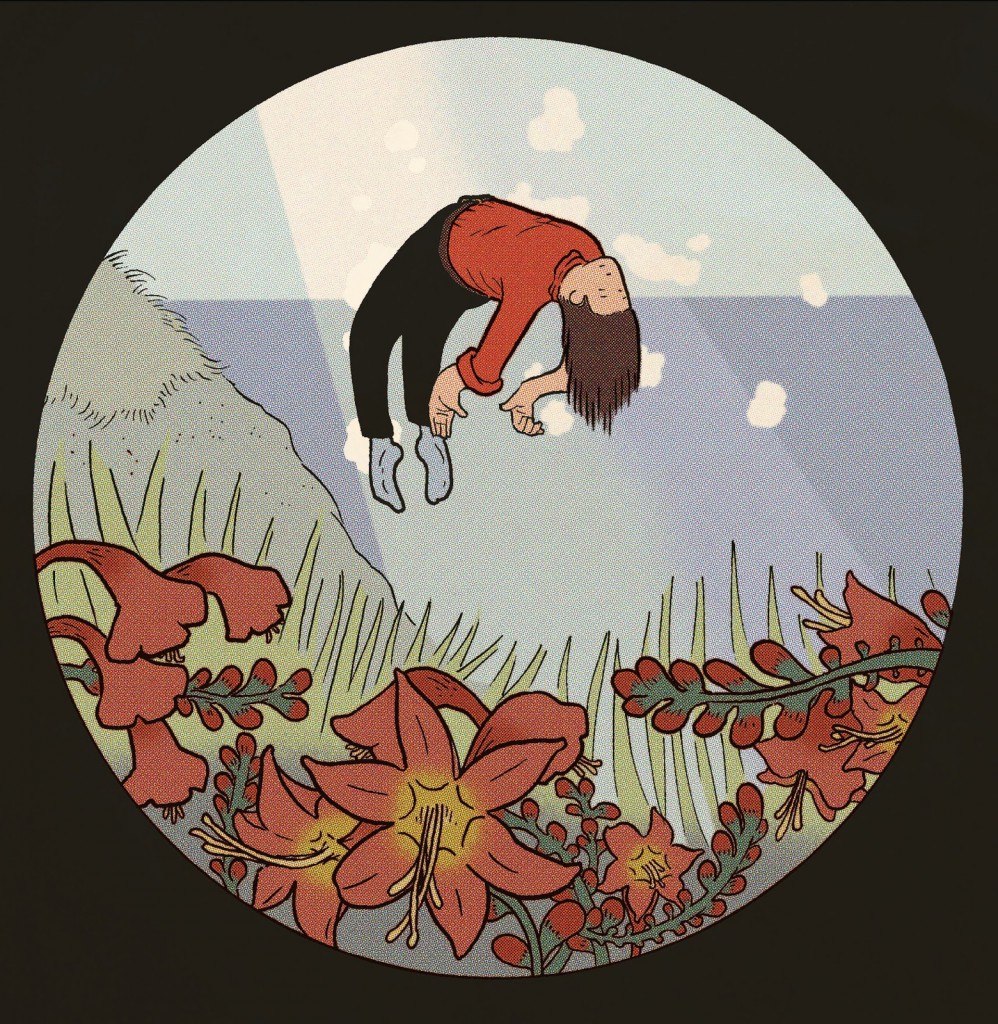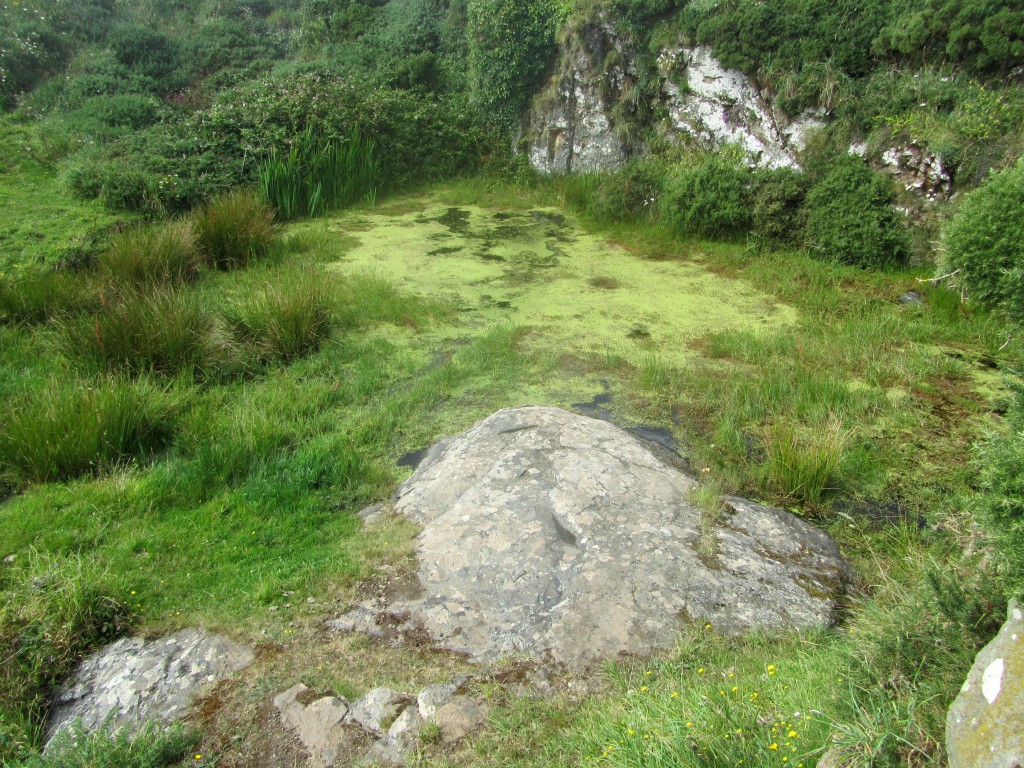 Just a little further along the path beyond the Devil's Frying Pan there was this green pool, looking suspiciously like pea soup. Maybe this was the source of all that fog!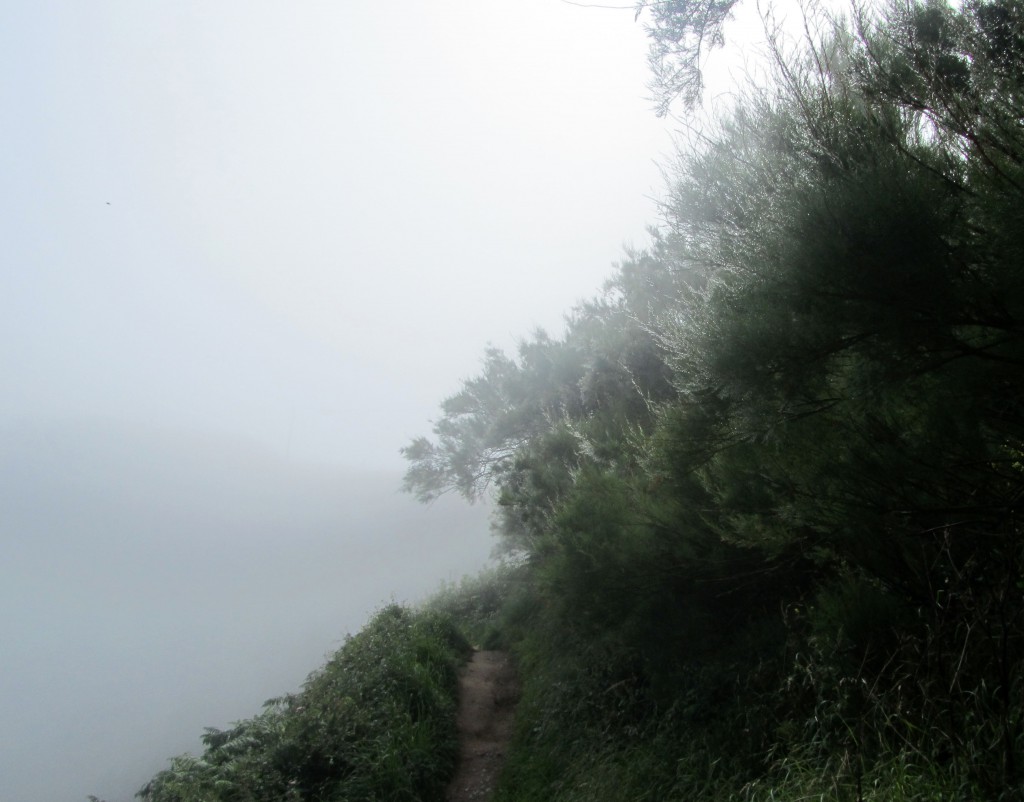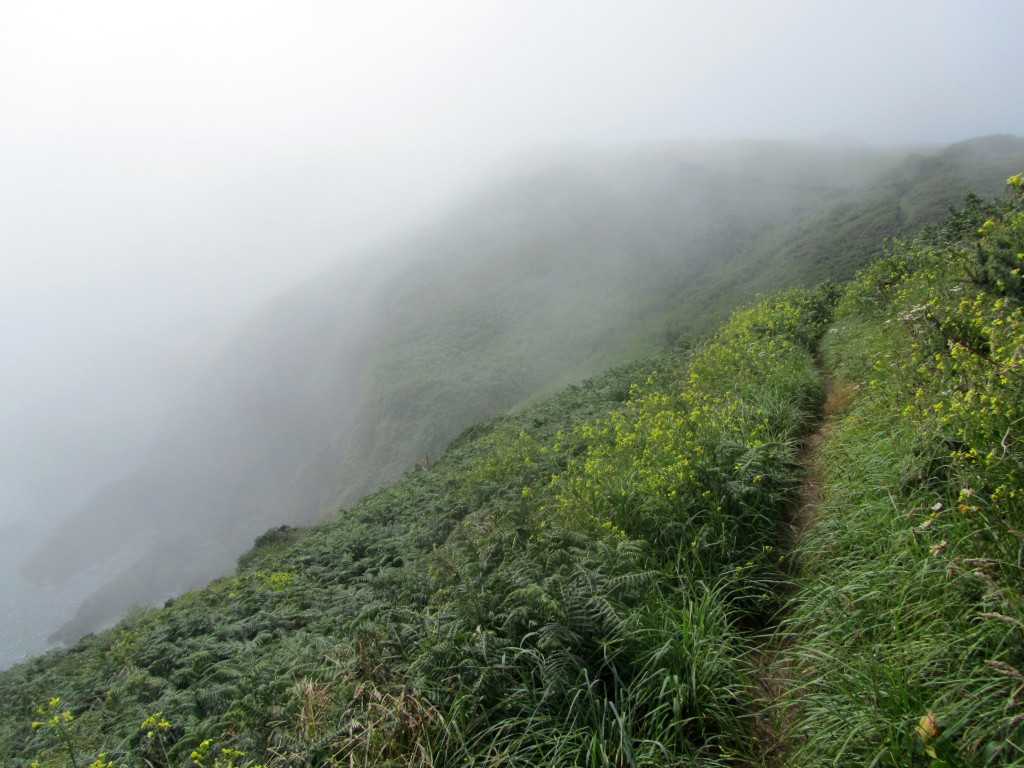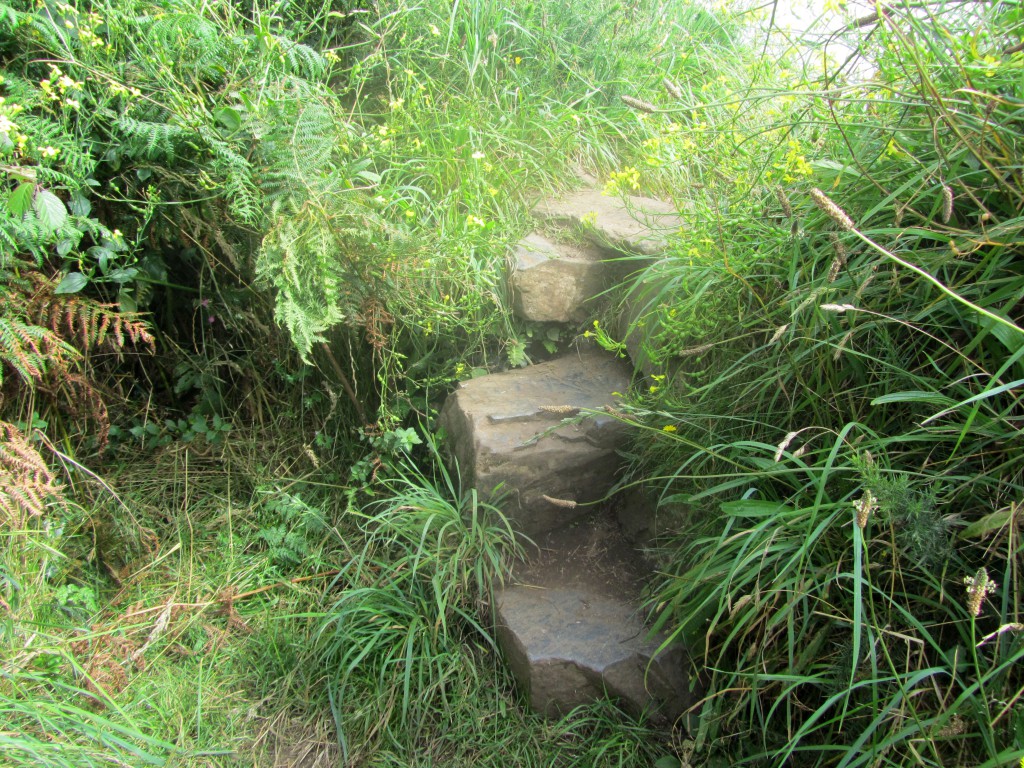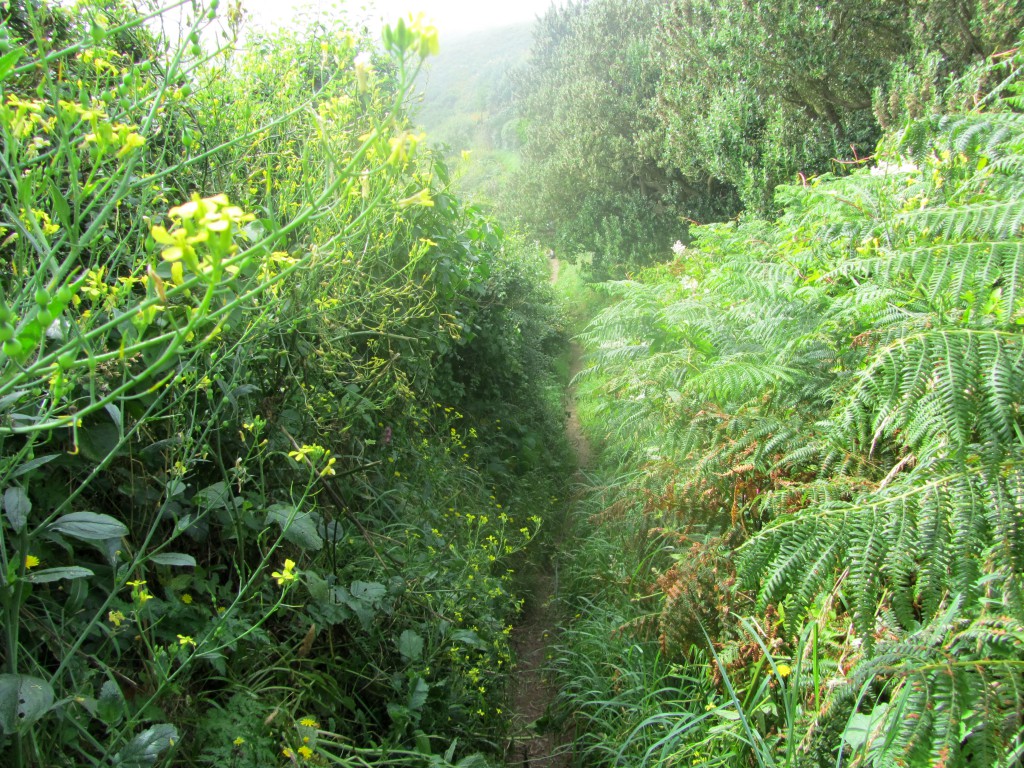 We continued along the the cliff path, the foghorn still booming, a tamarisk shining with condensed water droplets, a slippery serpentine stile, then inland and we suddenly left the fog behind.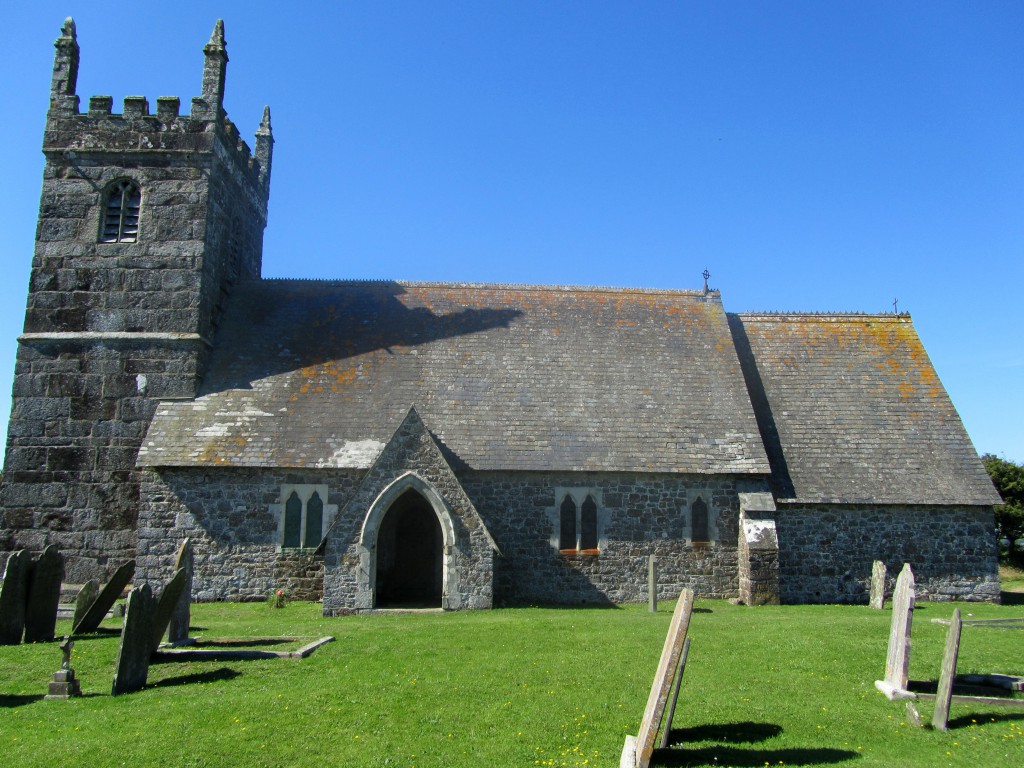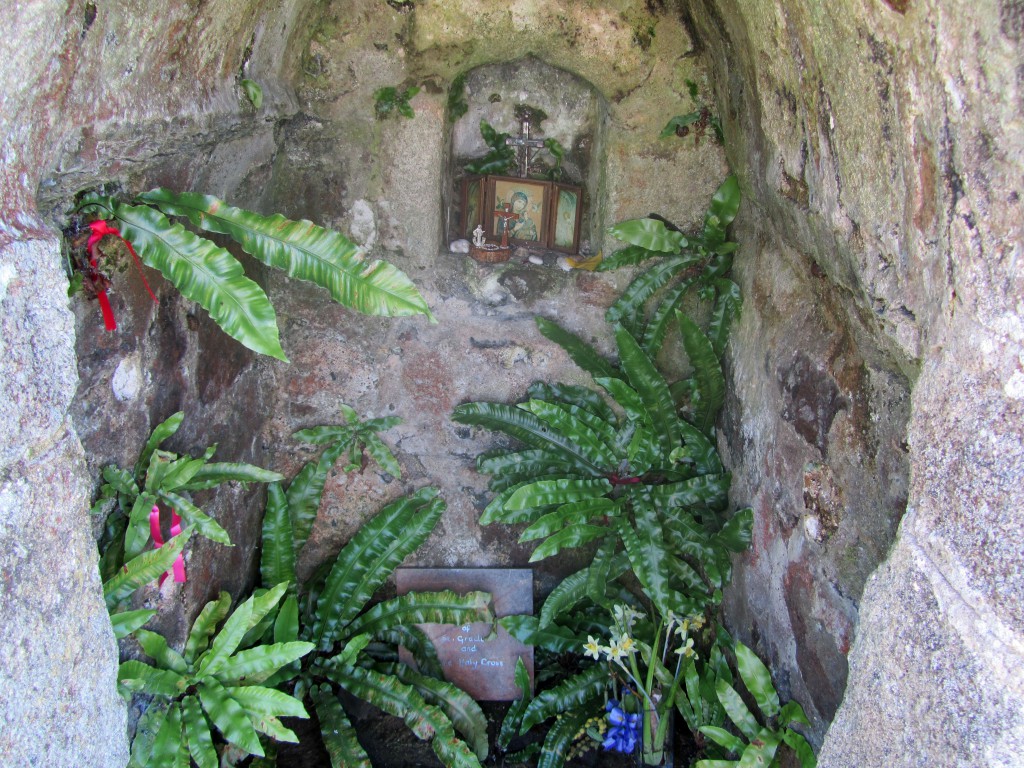 We headed for the church of St Grada & Holy Cross then over the fields to the ancient St Ruan's Well.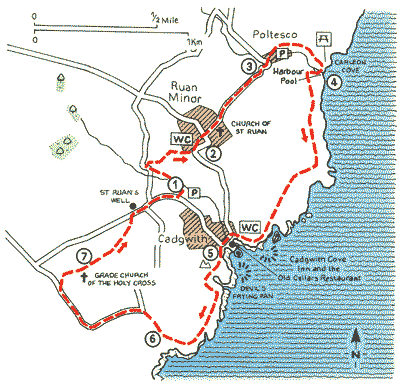 Walk the walk – The Serpentine Route to Cadgwith
※
PS: We later discovered a fine example of local carved serpentine at Trebah Garden.