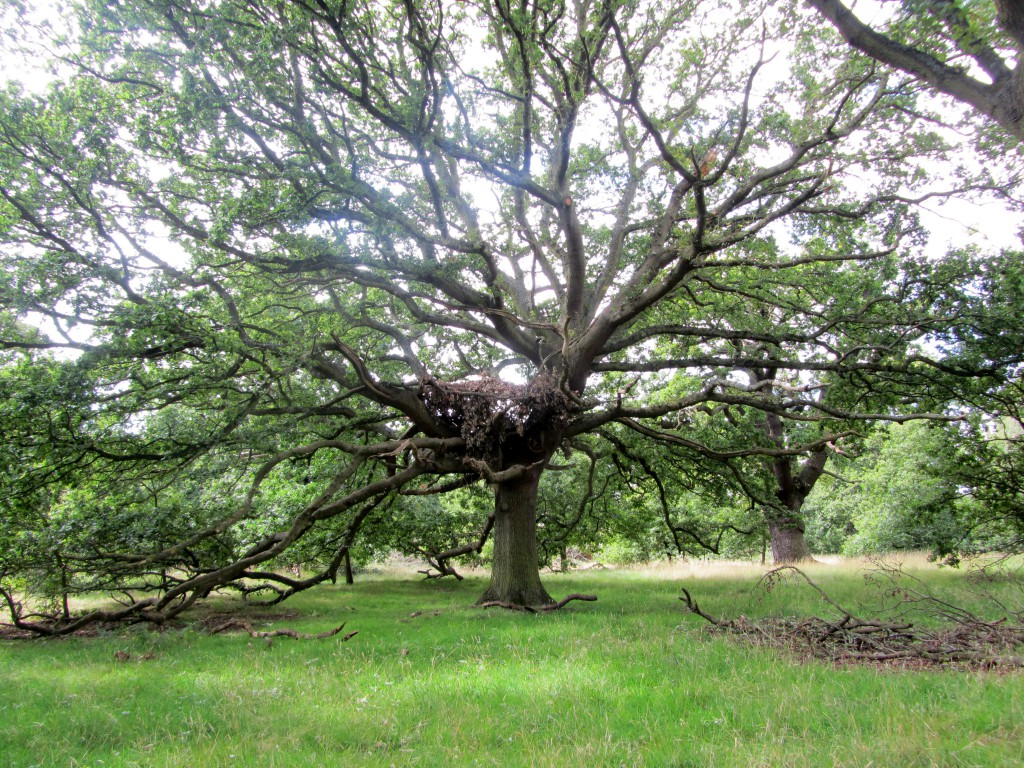 Our first walk, when we got back from Italy last year, was to another landmark oak. It was in Epping Forest but not in a part of the forest we'd visited before. We started near Queen Elizabeth's Hunting Lodge on the far side of Chingford and headed east.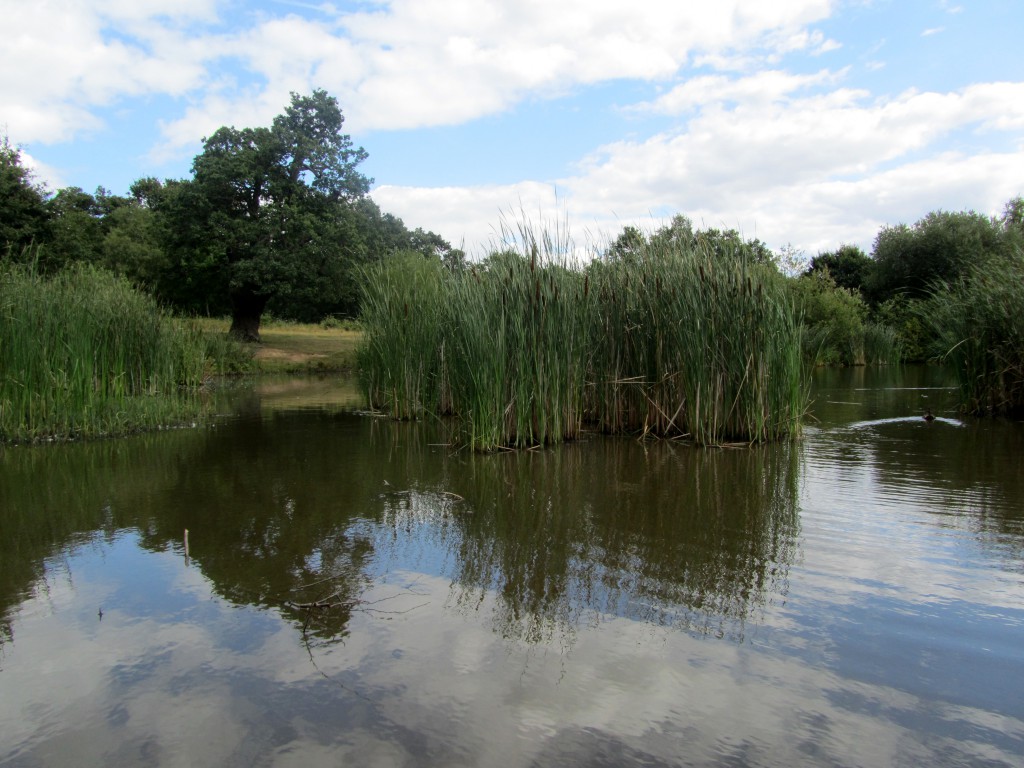 Down to Warren Pond where anglers dream, and where the trees grow caves for children to explore.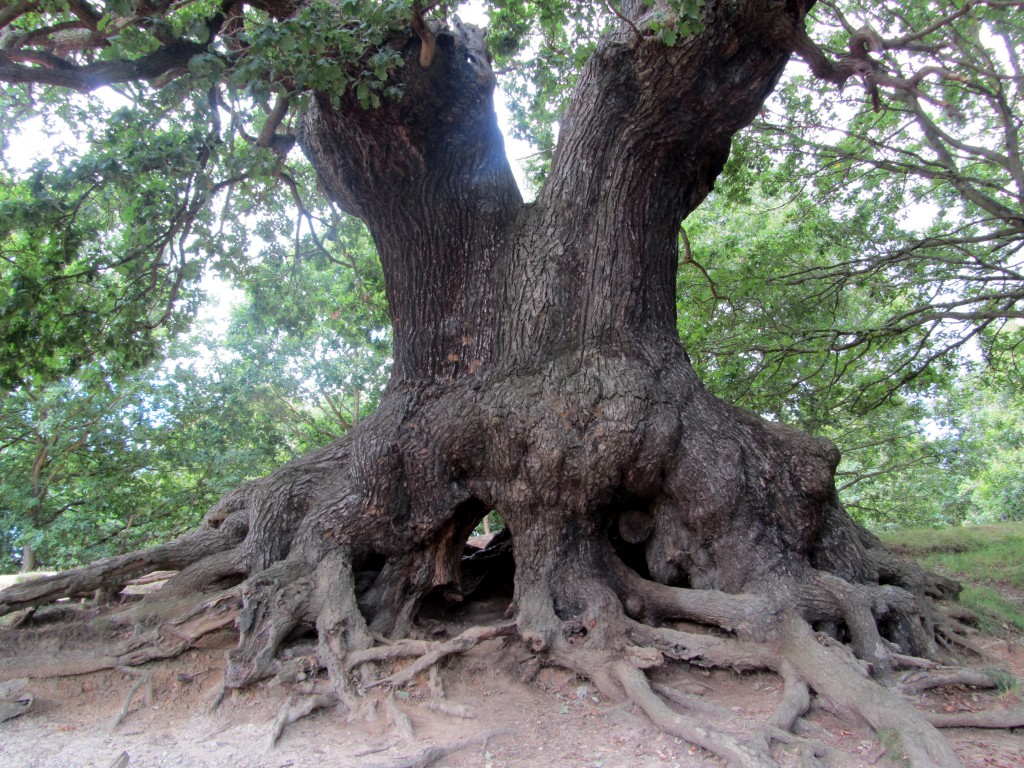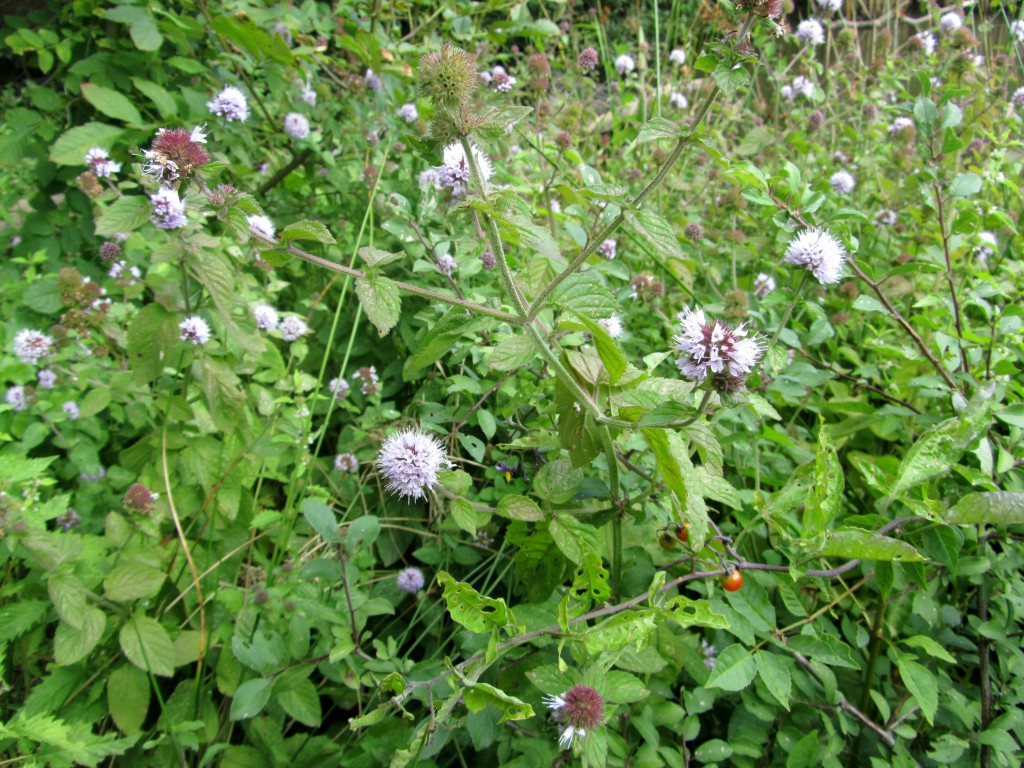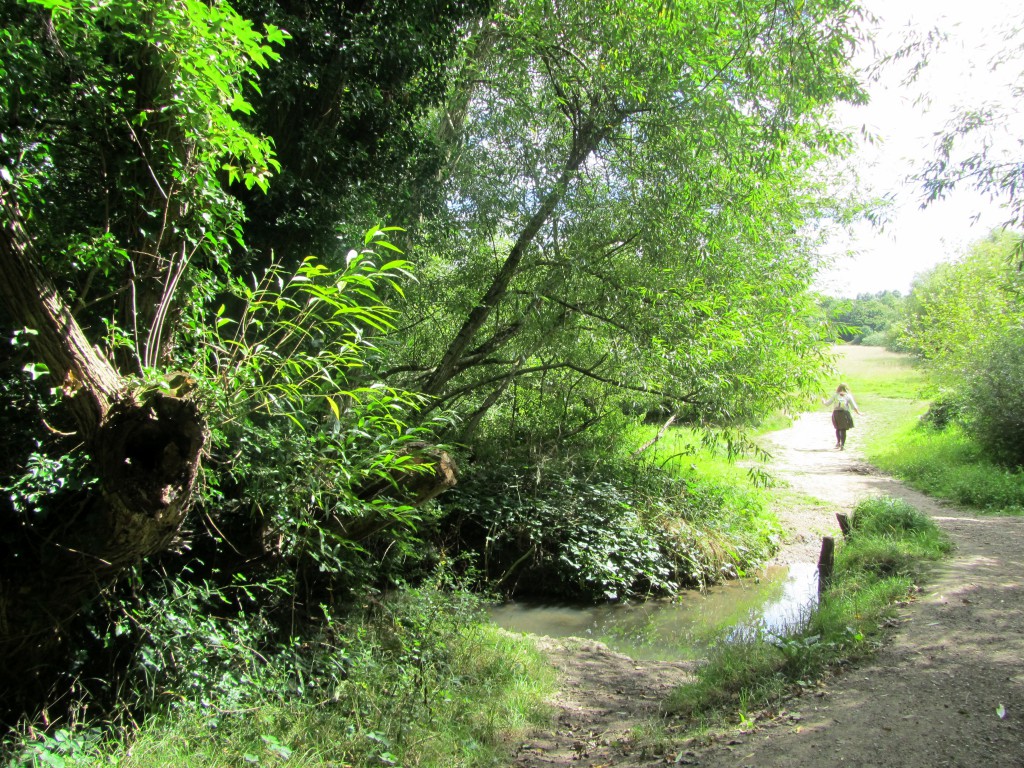 We followed the path down the hill and across The Ching to Whitehall Plain and suddenly big skies.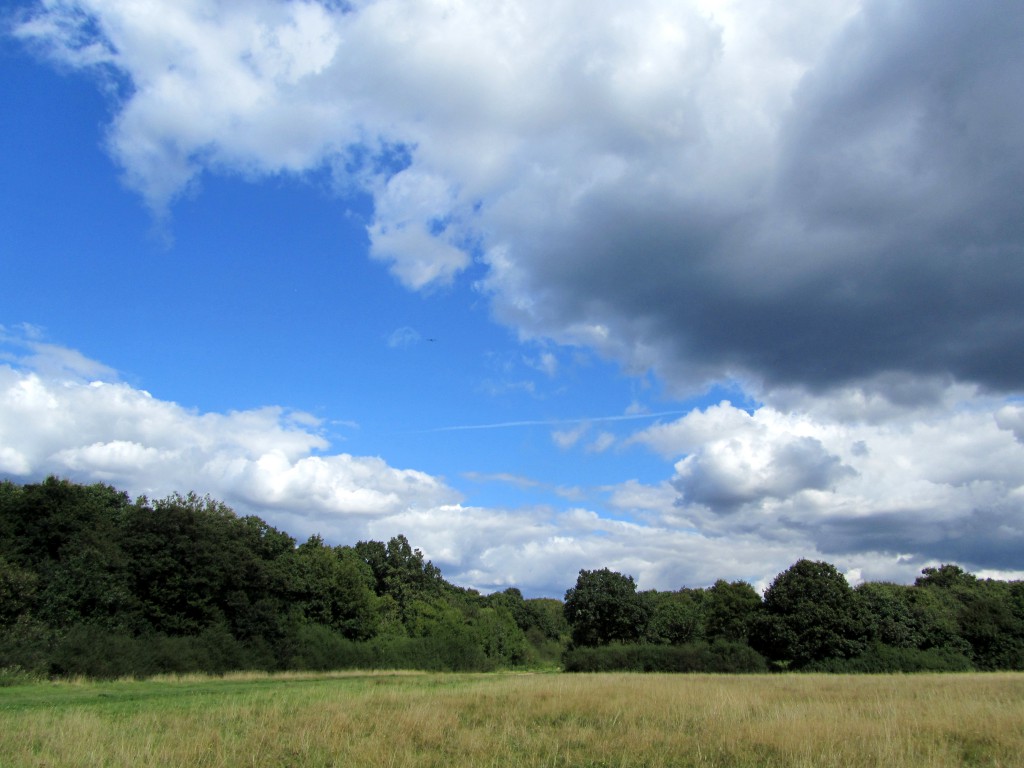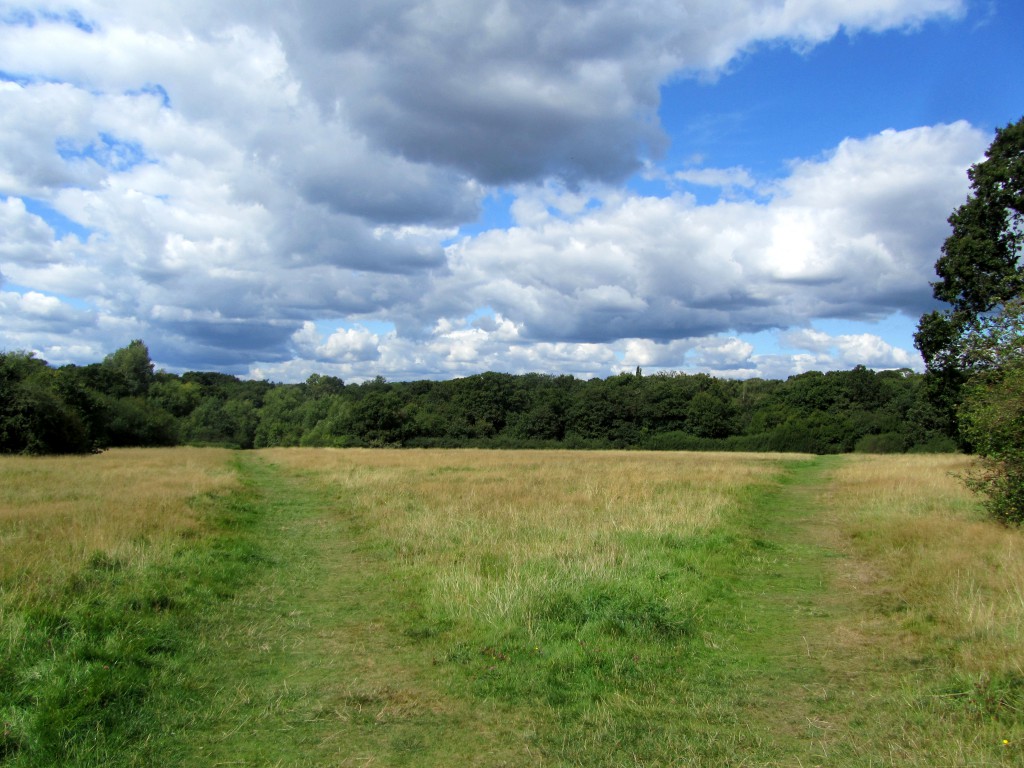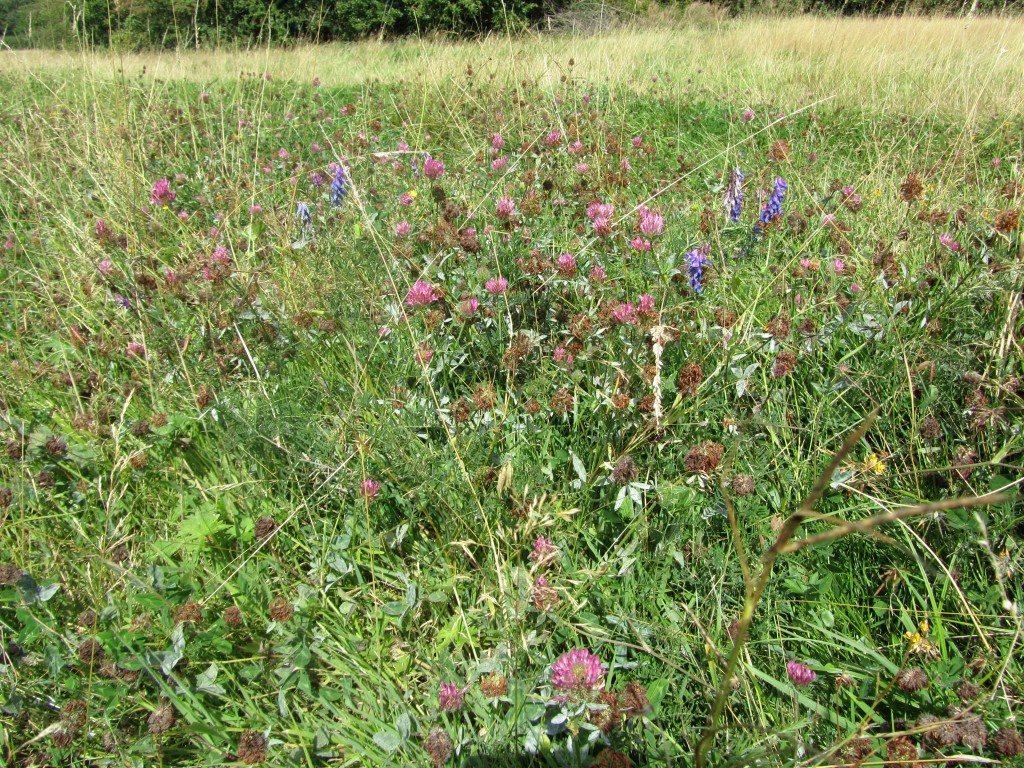 Walking through the meadow Sue reminded me it was our anniversary. I'd not forgotten, I just hadn't remembered yet. We decided to go for dinner afterwards in celebration. We'd seen a restaurant earlier in Chingford called Godot's but guessed the service might be slow. We'd be waiting forever.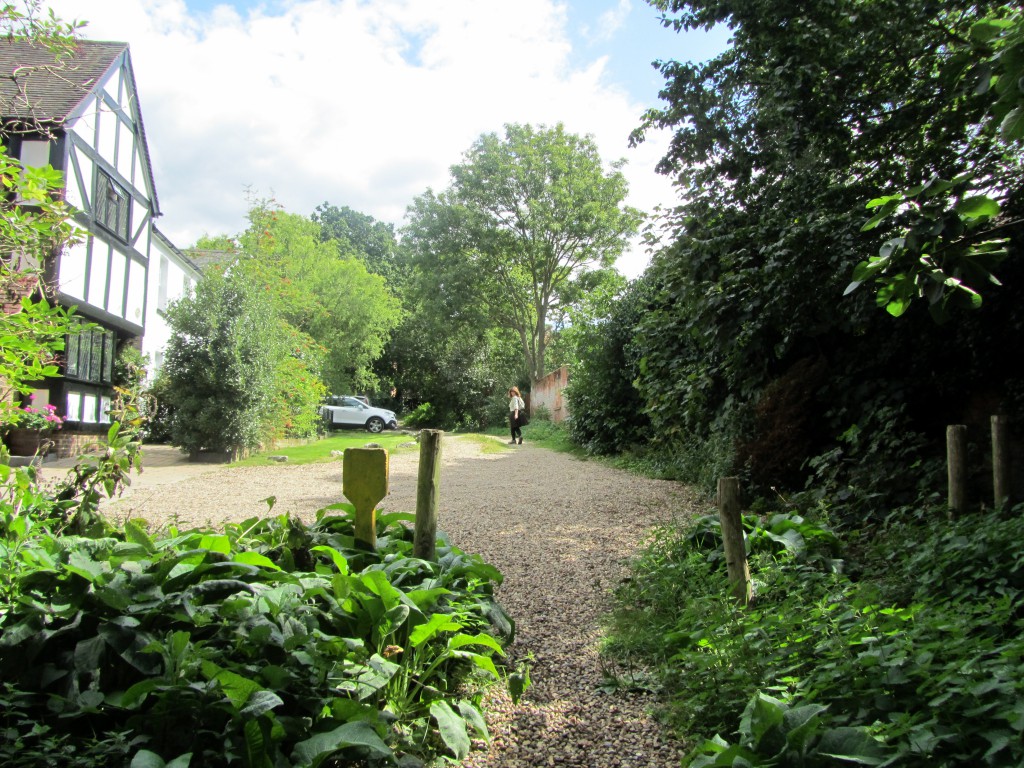 We left the forest and wound our way through suburban streets to an outlying island of Epping Forest, nowadays surrounded by Woodford Wells and Buckhurst Hill.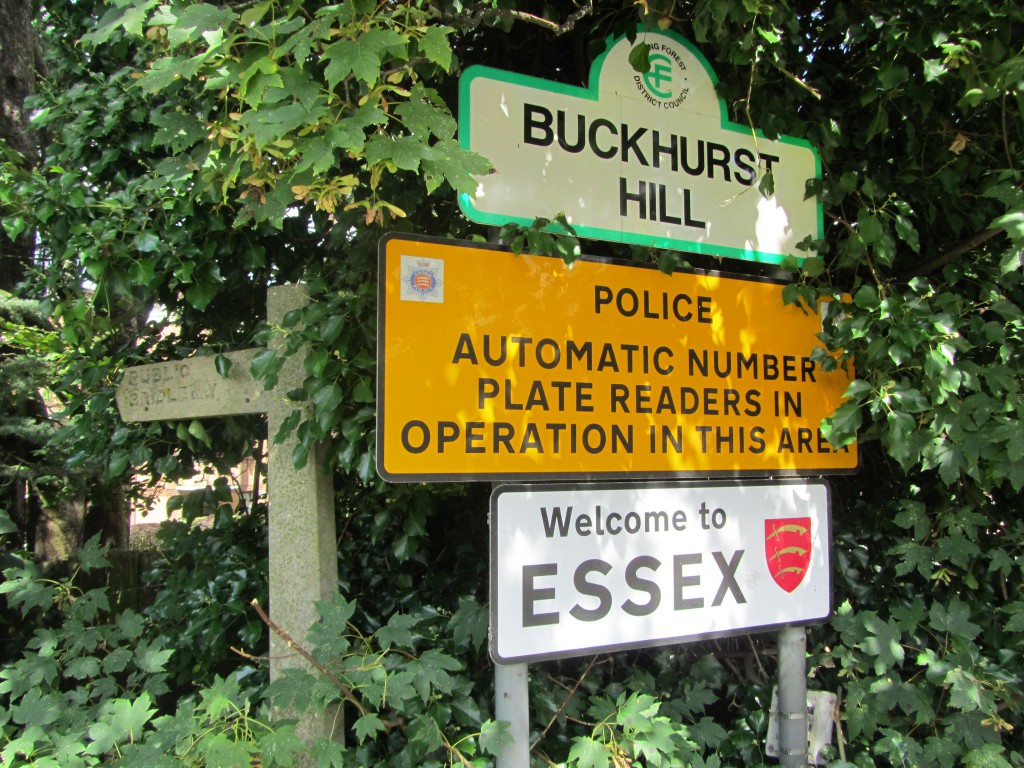 This part of the forest is known as Lord's Bushes and Knighton Wood. Monkham's Lane bisects the two halves, a trunk road with many paths branching from it into the woods.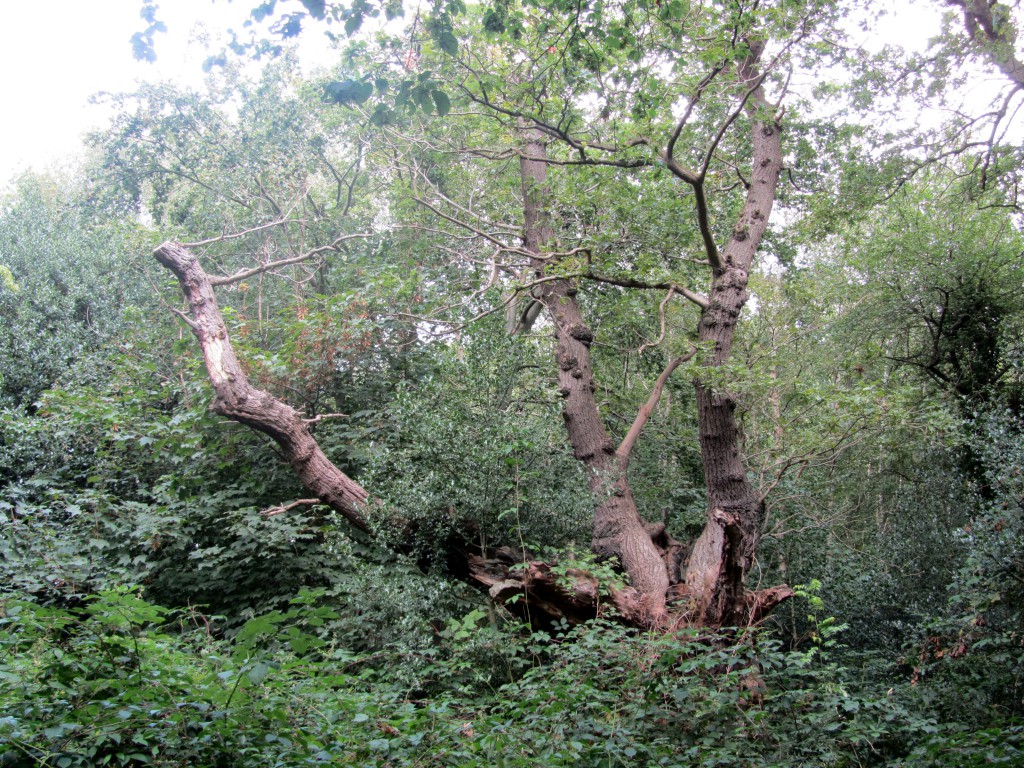 The Pulpit Oak stands just by the entrance. It was showing signs of old age and not in great shape, with only three of it's main stems remaining. It is at least 400 years old with a girth of 5 metres, around 16½ feet and the widest tree in the forest.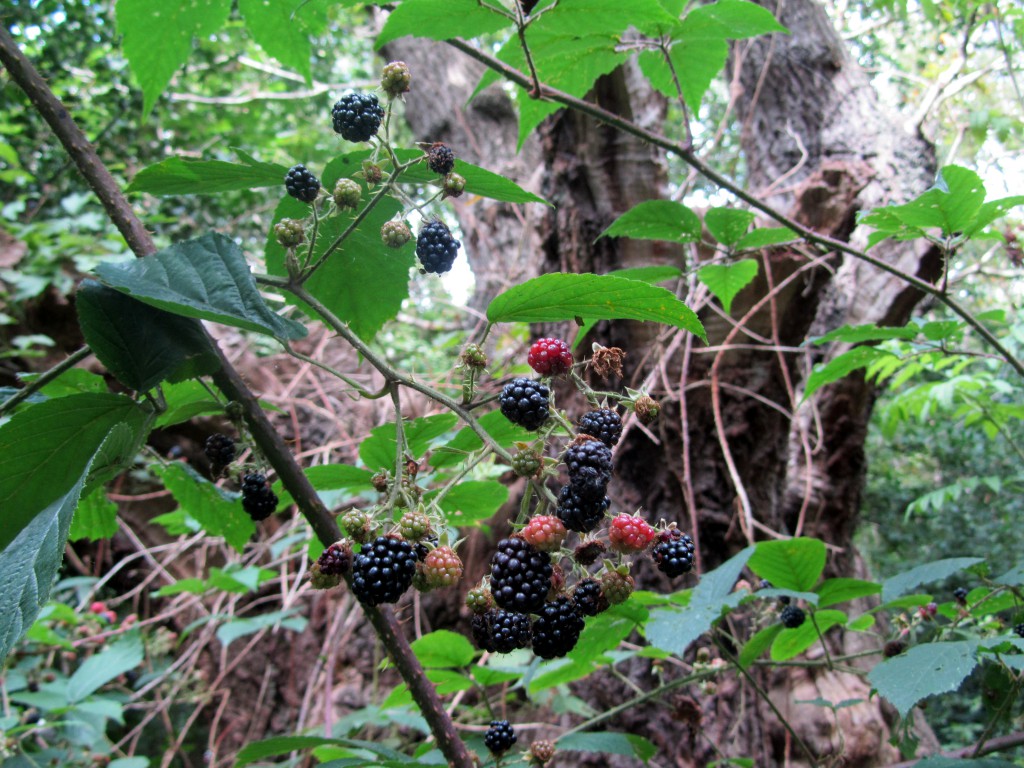 It was surrounded by a protective thicket of brambles, but not impossible to reach and by treading a careful path I was able to get a closer look.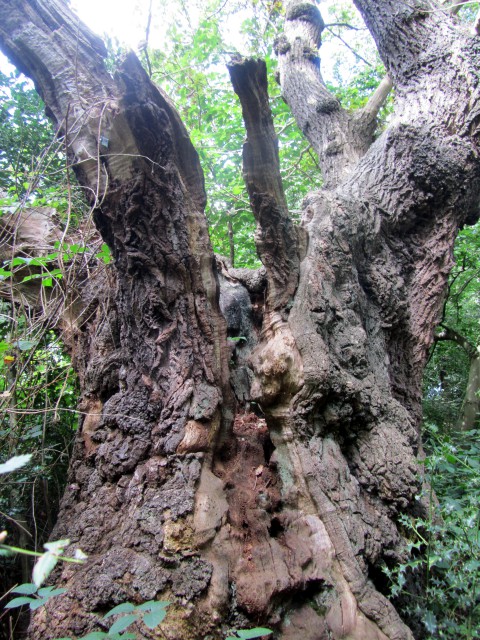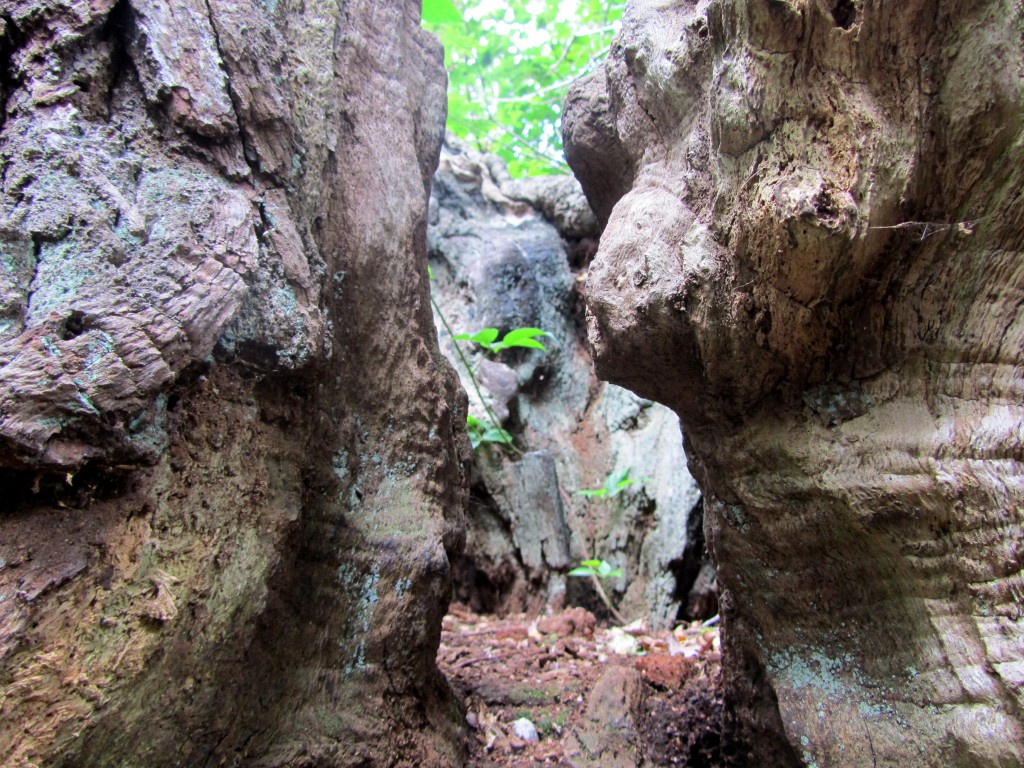 There's a hollow pit between the branches at just about shoulder height, a great place to curl up and surrender to arboreal dreams.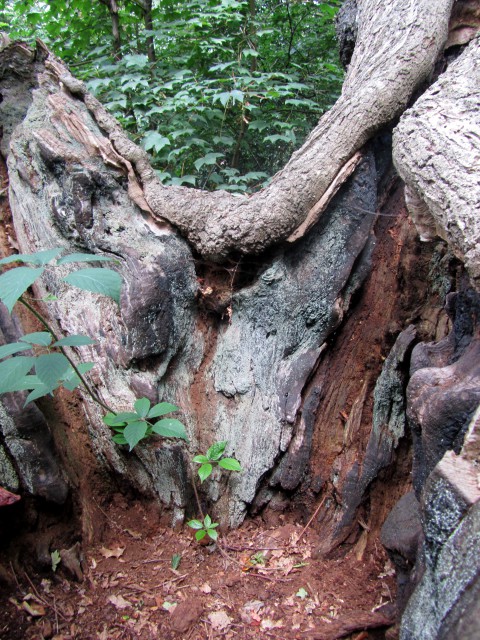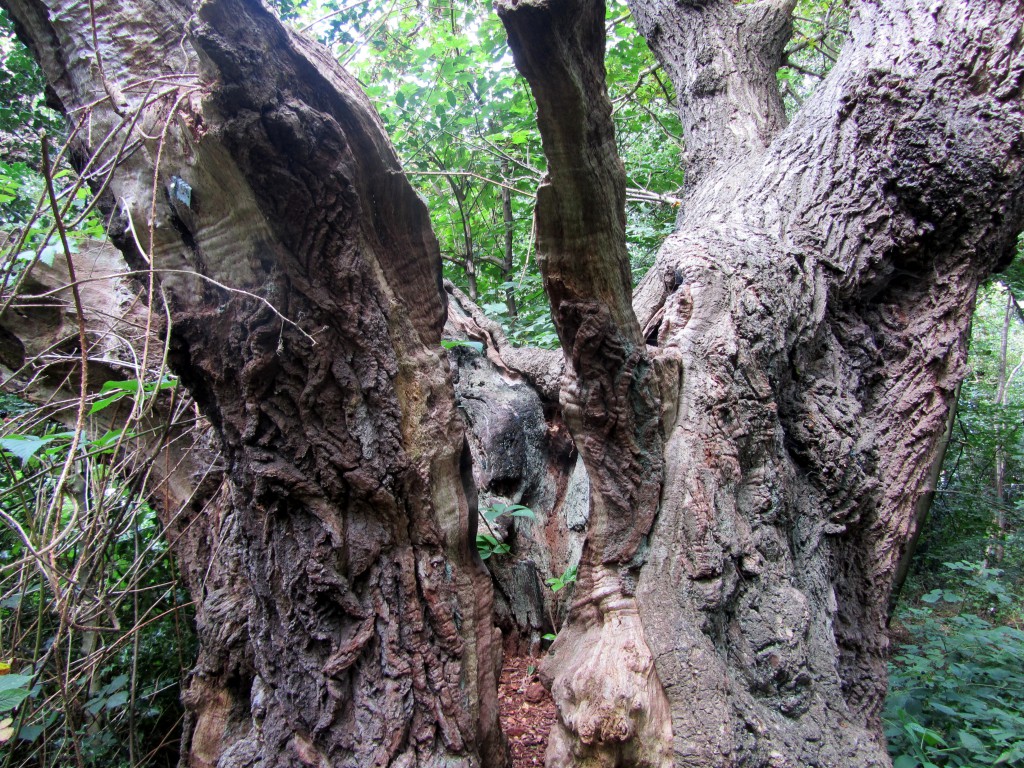 It was once a Gospel Oak where preachers addressed their congregation, and it was also a rallying point for commoners fighting the enclosure of the forest.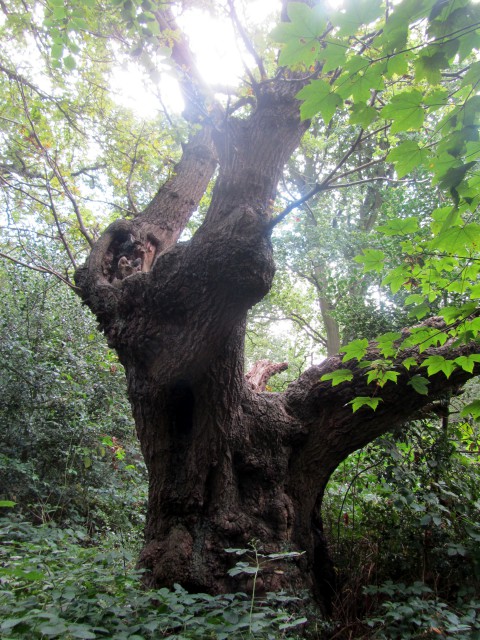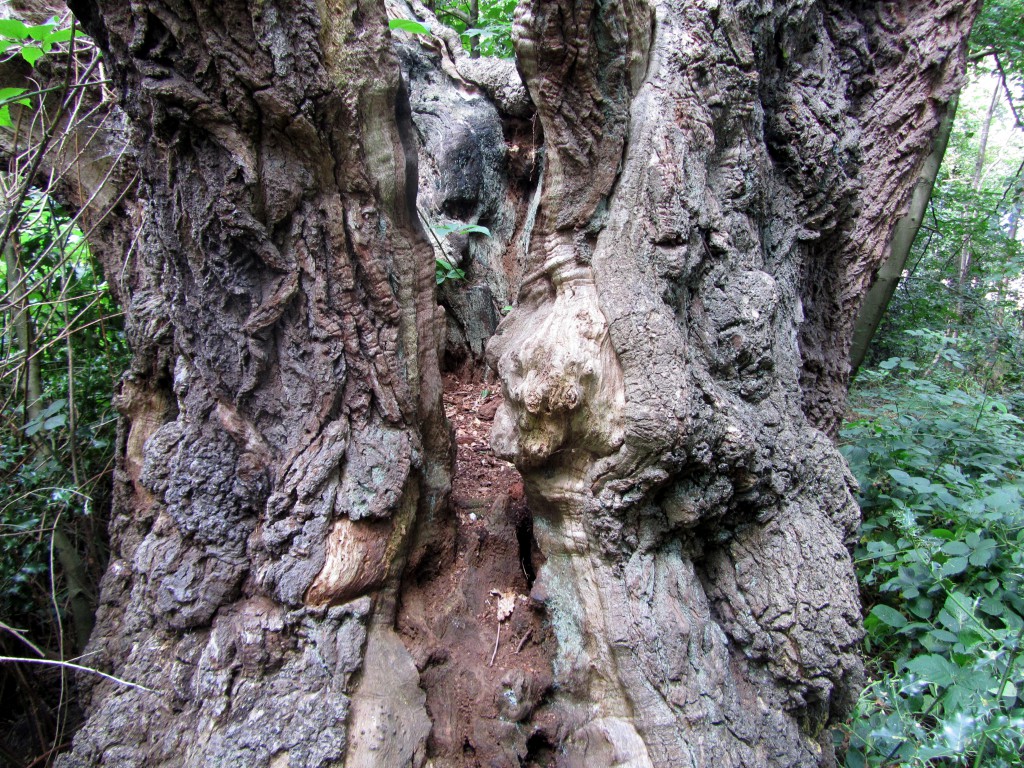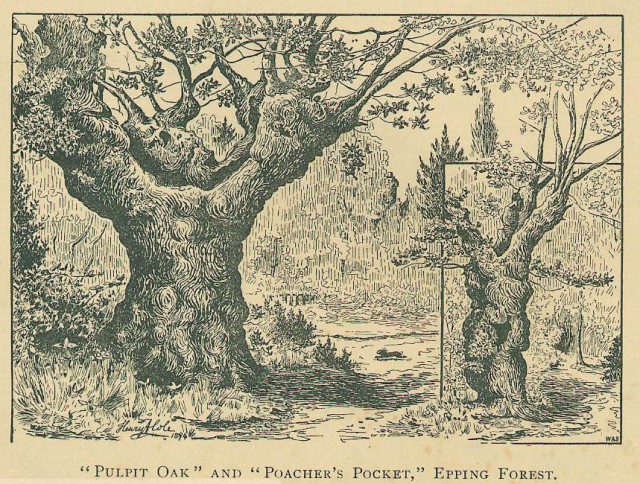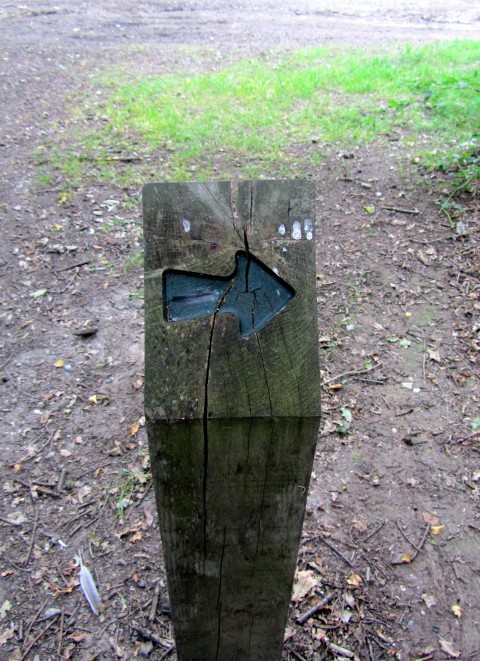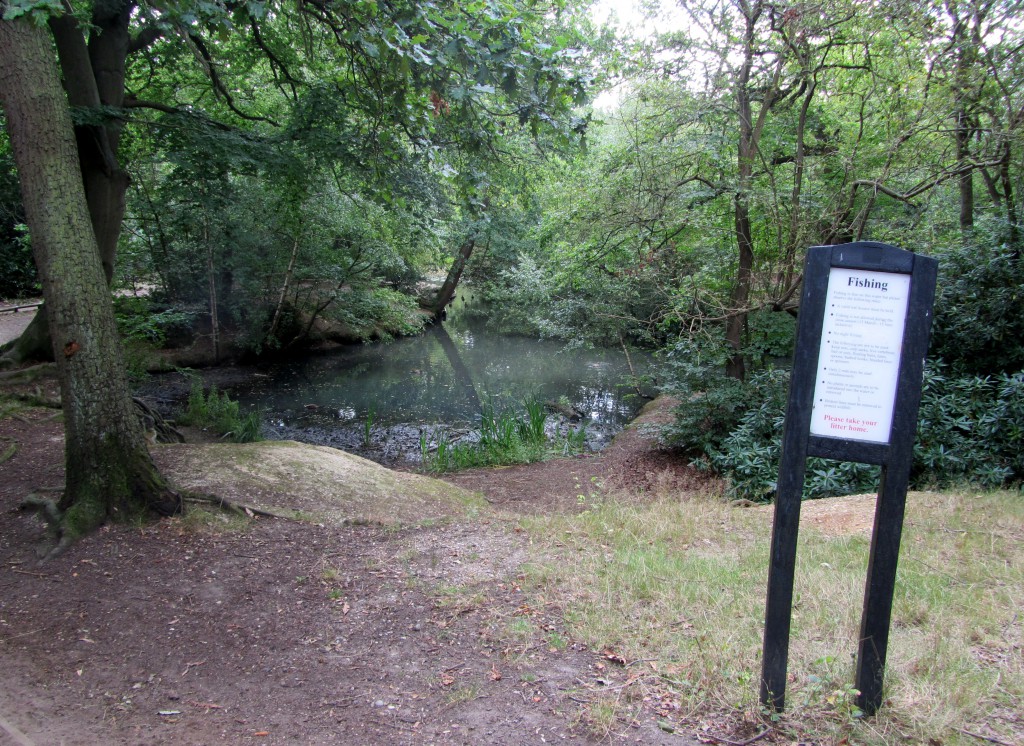 Knighton Wood was eventually enclosed as a private park from 1863 until 1930. The old gravel pit was transformed into an ornamental pond, now known variously as Knighton Lake or Buxton's Pond.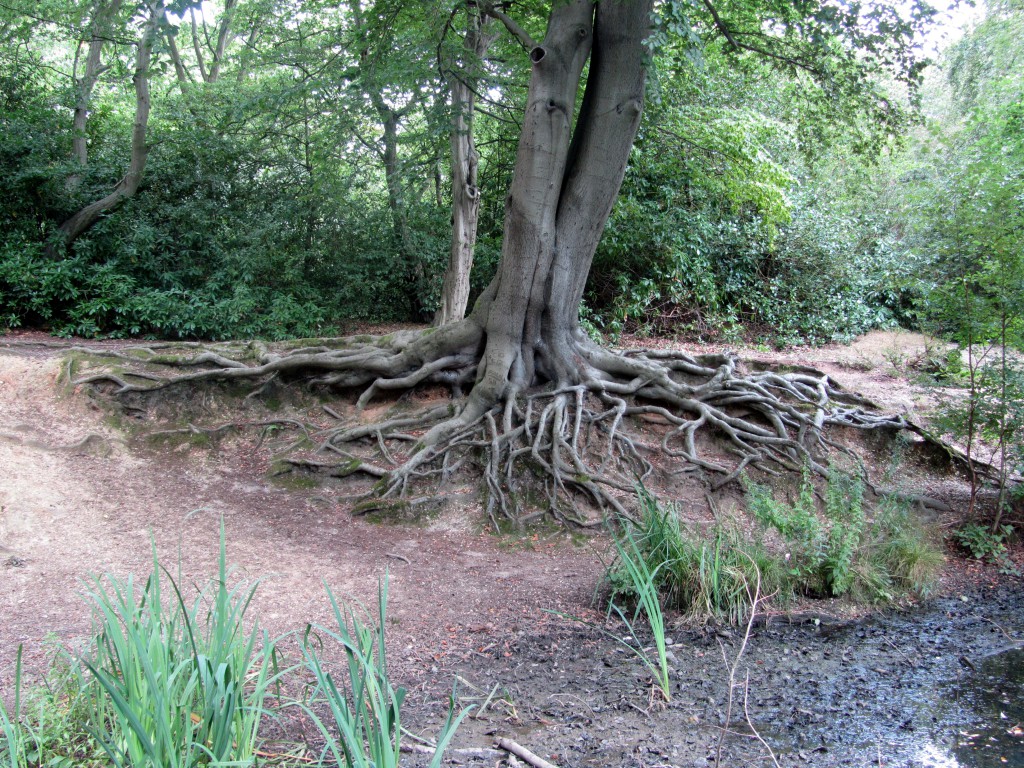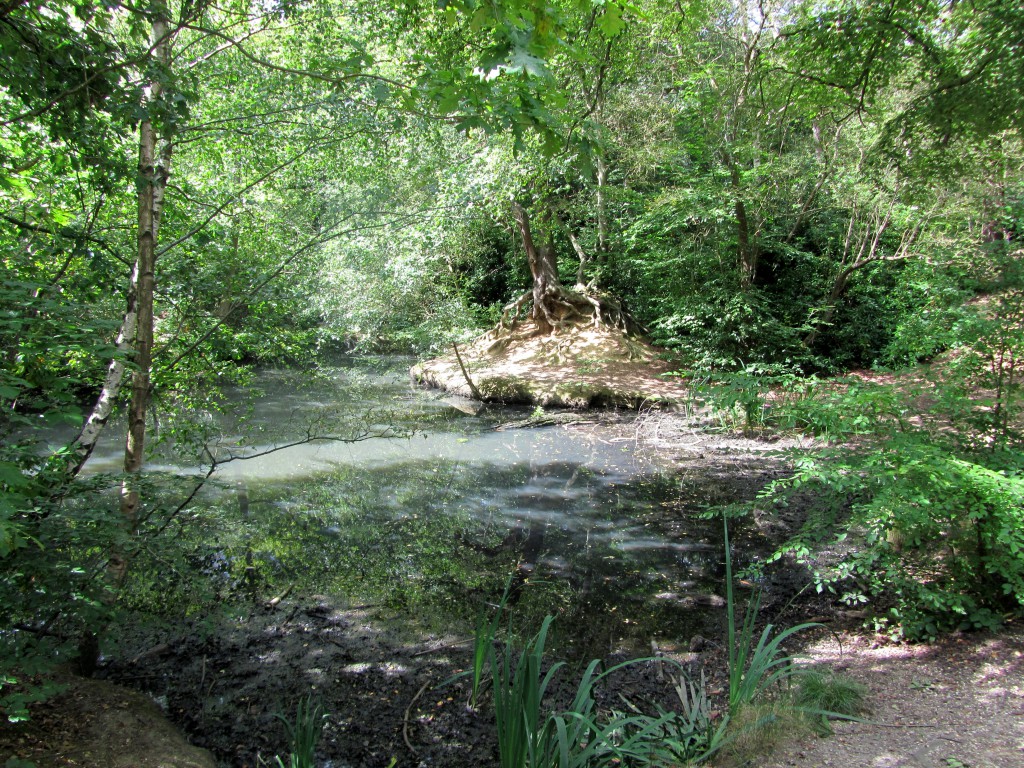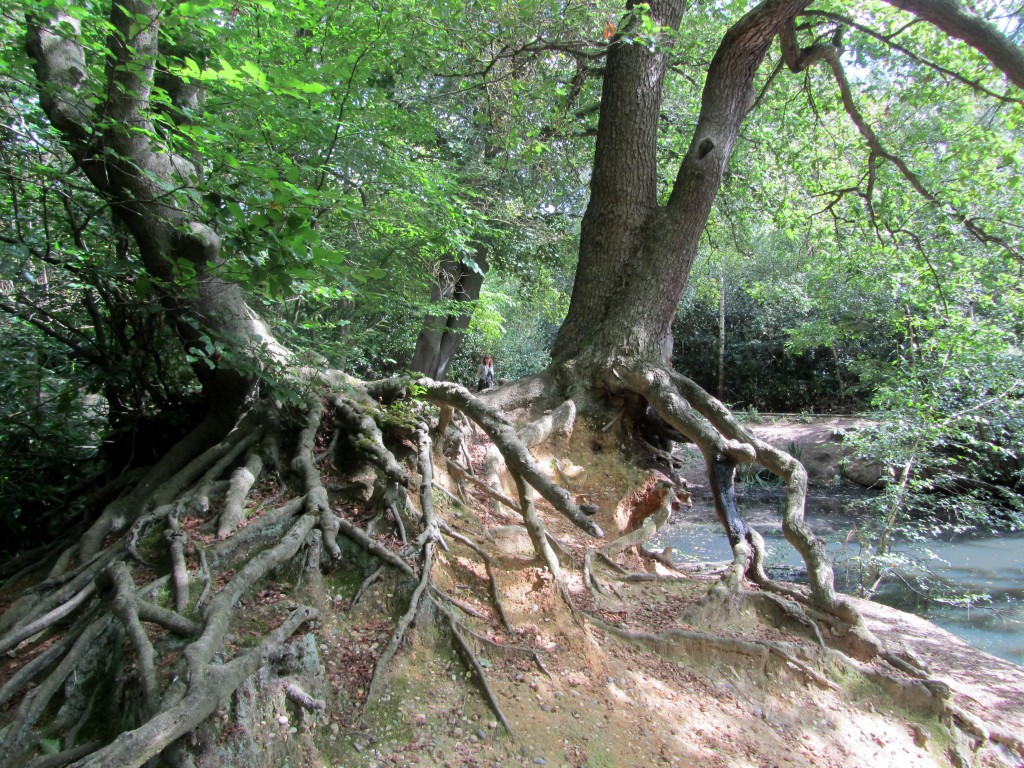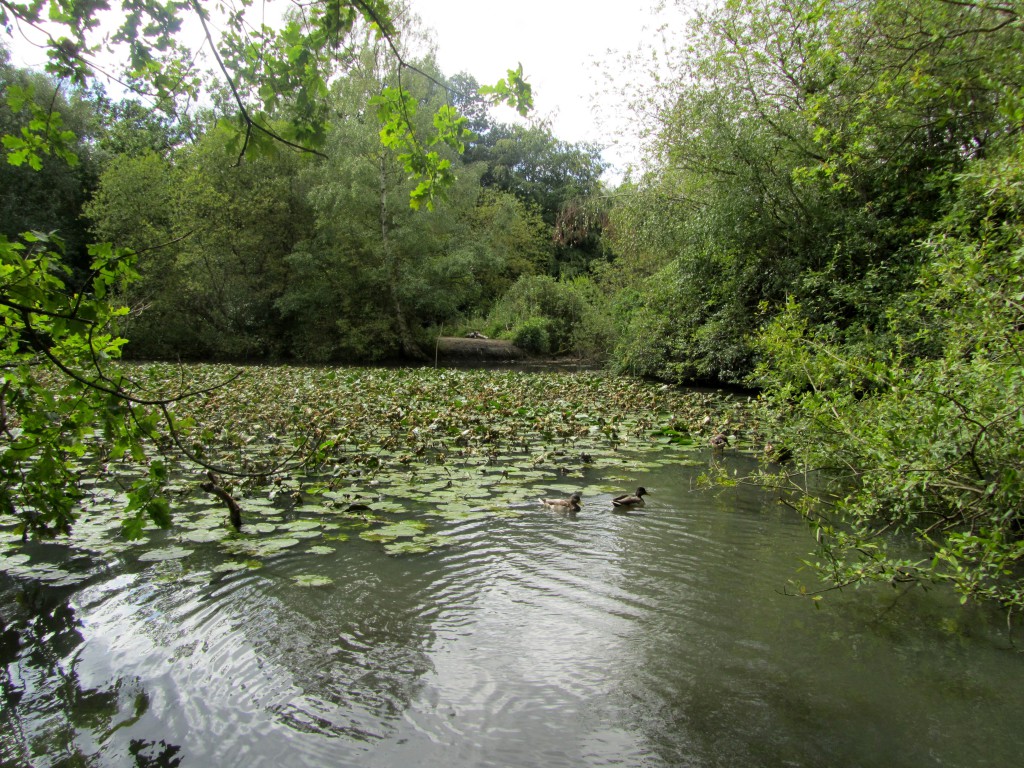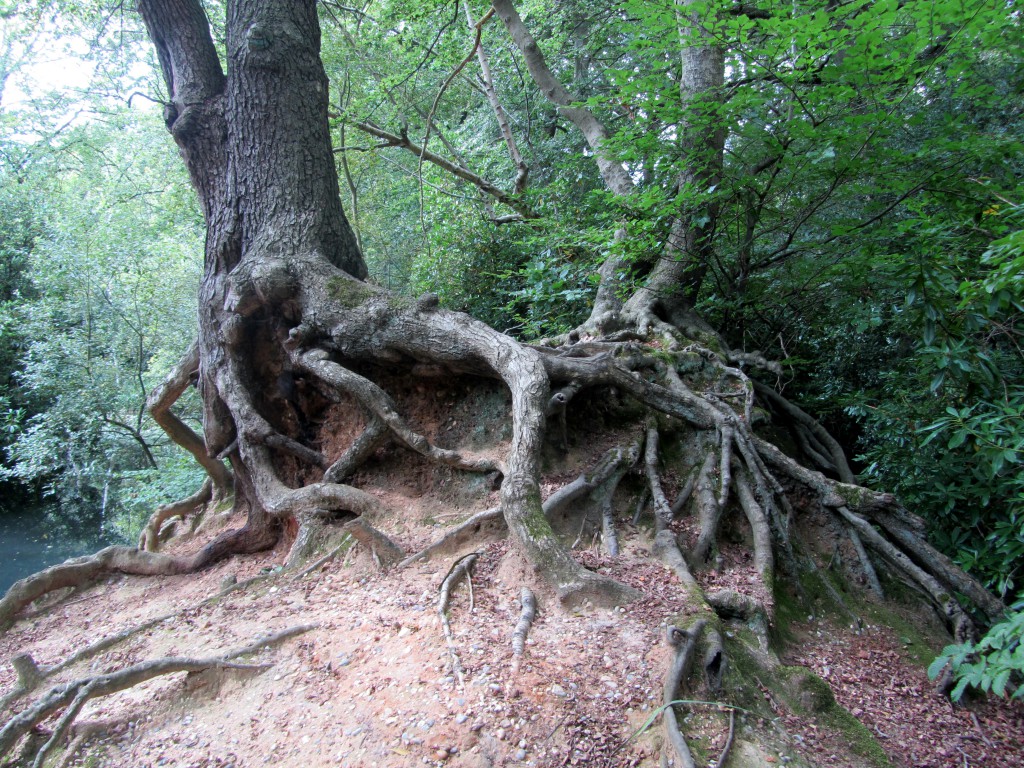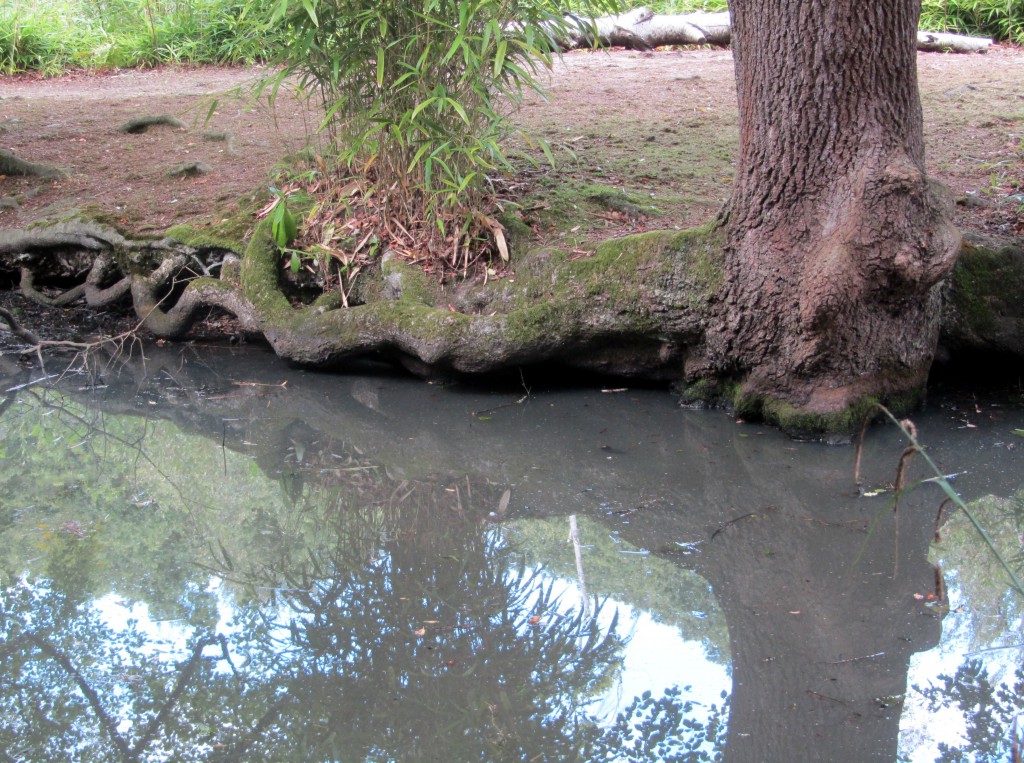 It's a bucolic touristic attraction. A tour round the pond is a great route for a rural root tourist.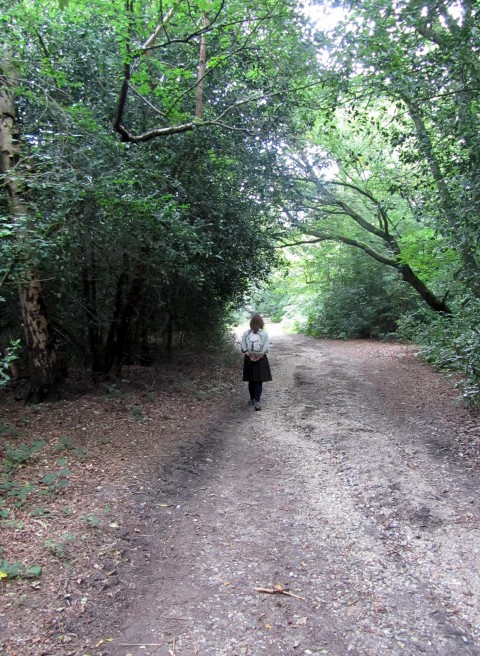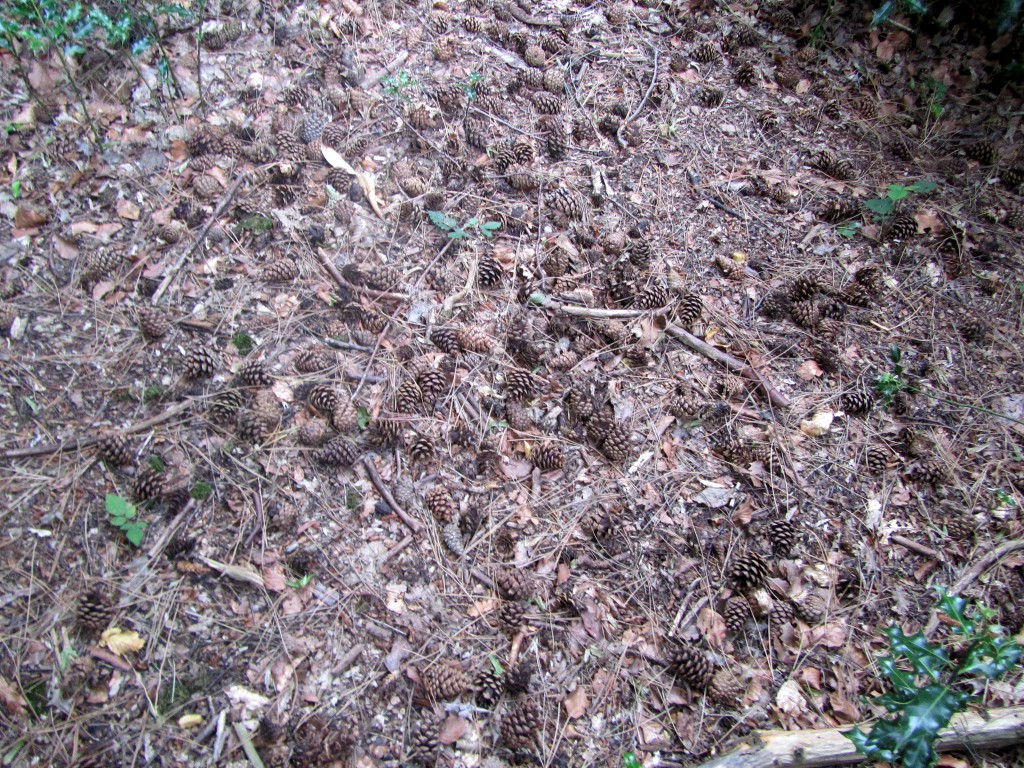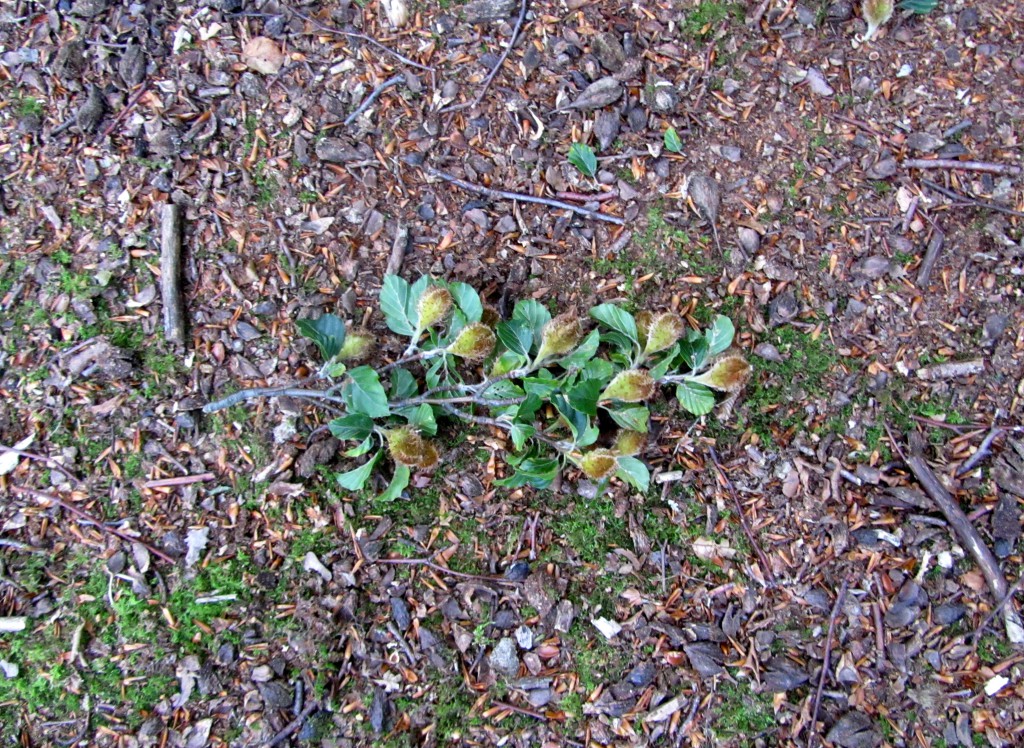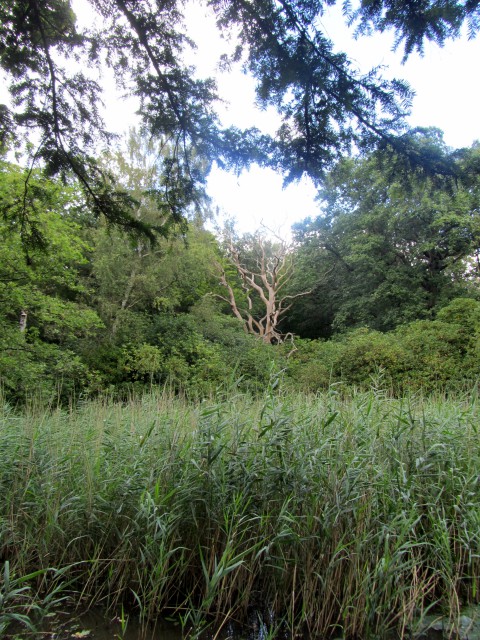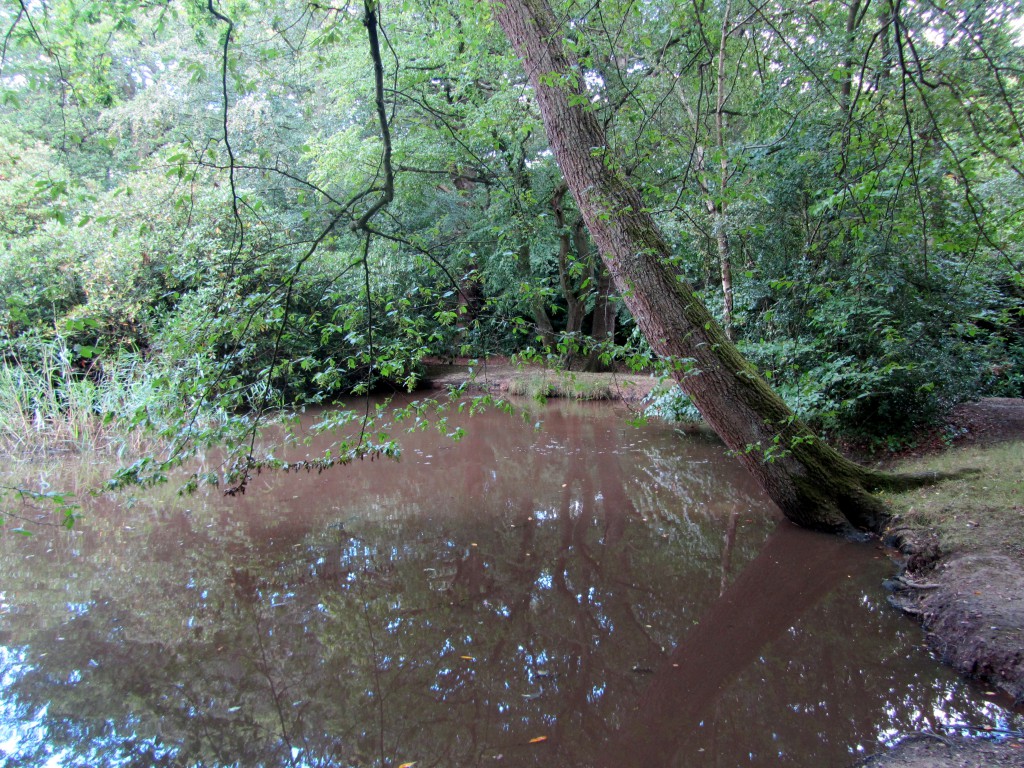 The sounds of barking dogs echoed through the trees and at Knighton Lower Pond two joyful Springer Spaniels emerged shouting and shaking from the water, then jumped straight back in again.
An old pond;
Two dogs jump in –
The sound of their laughter.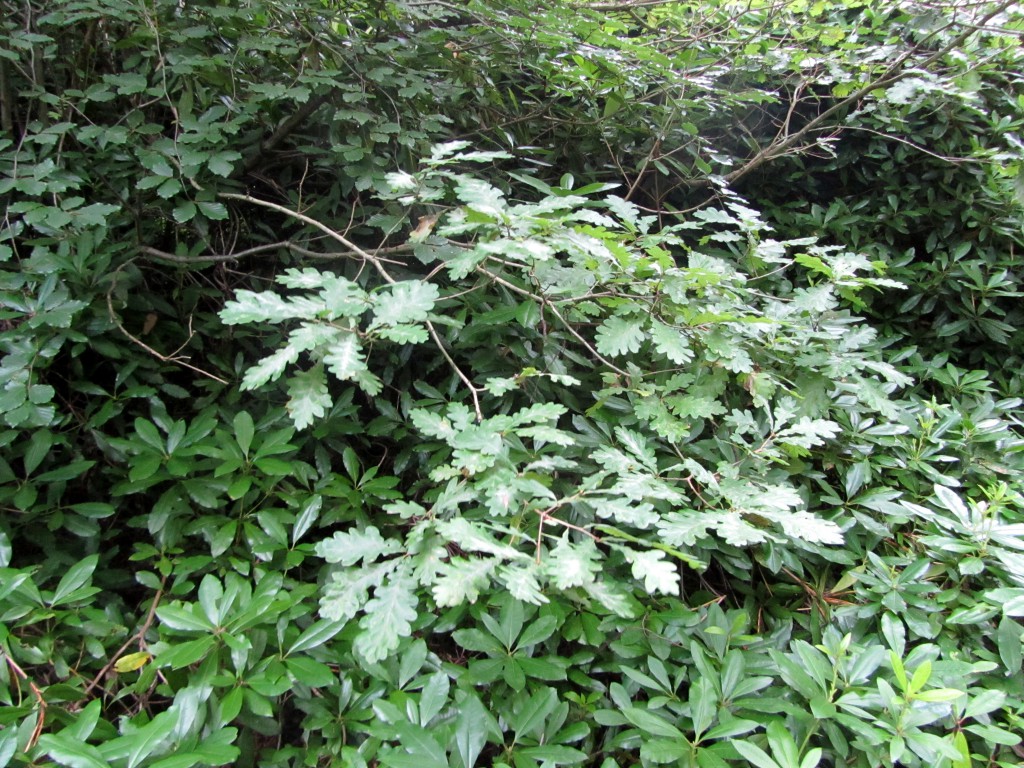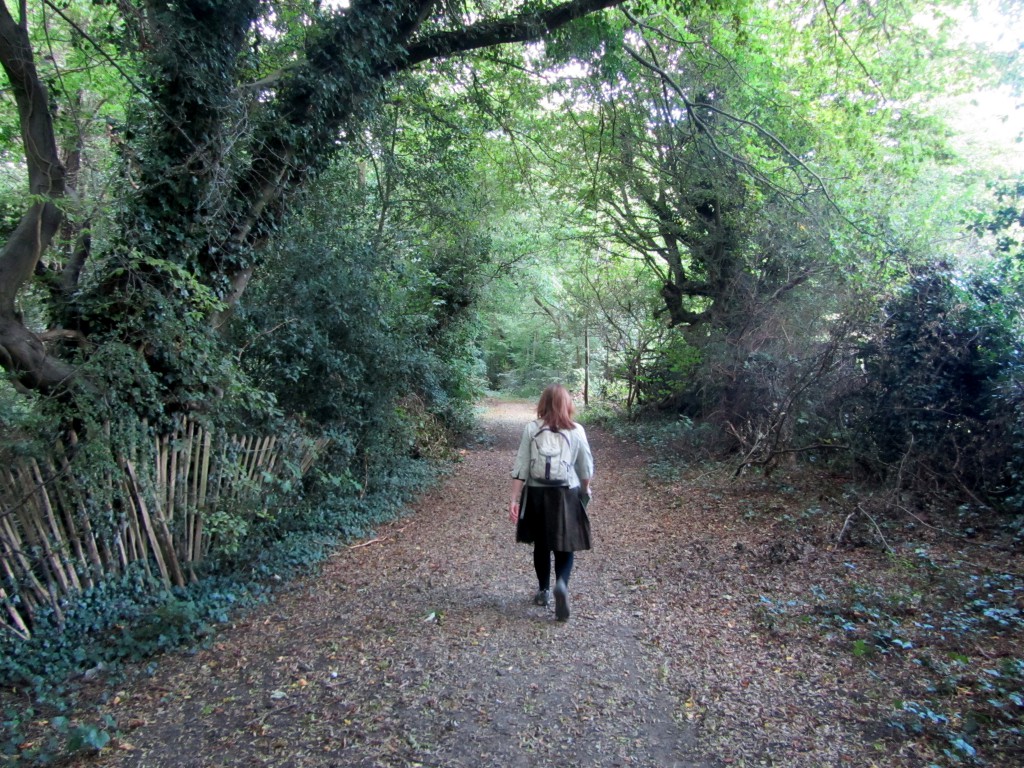 We turned tail and headed back, slow and relaxed, thinking anniversary dinner thoughts.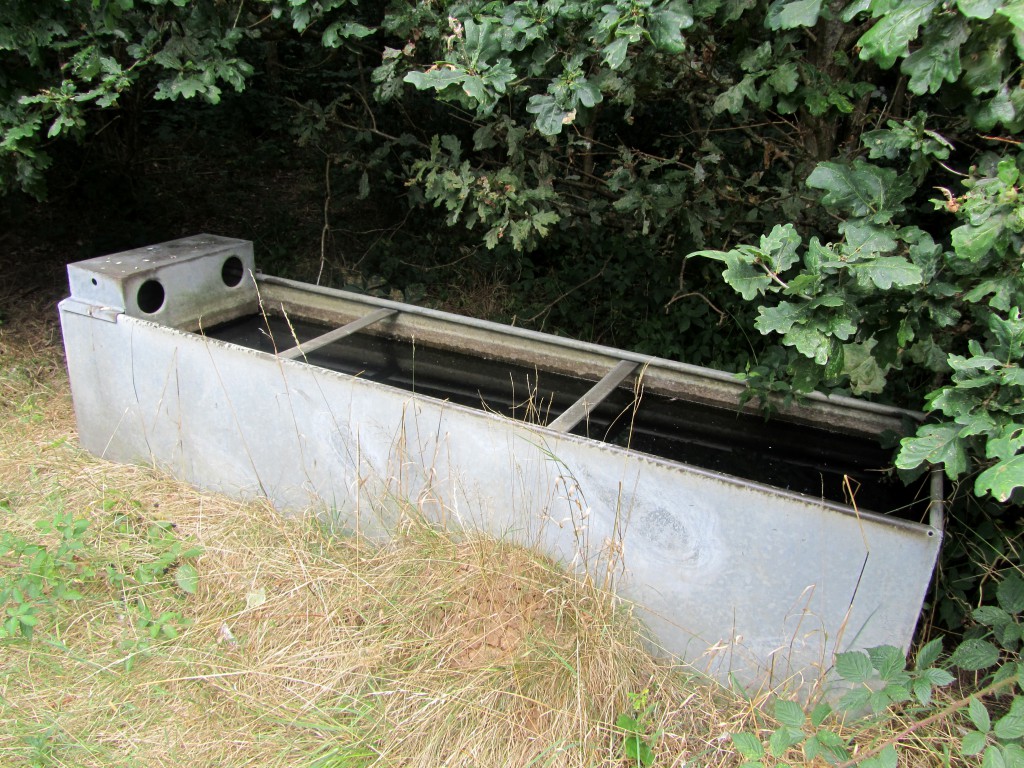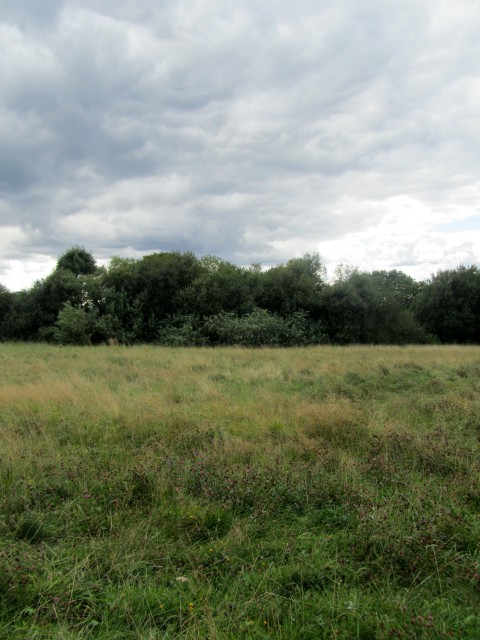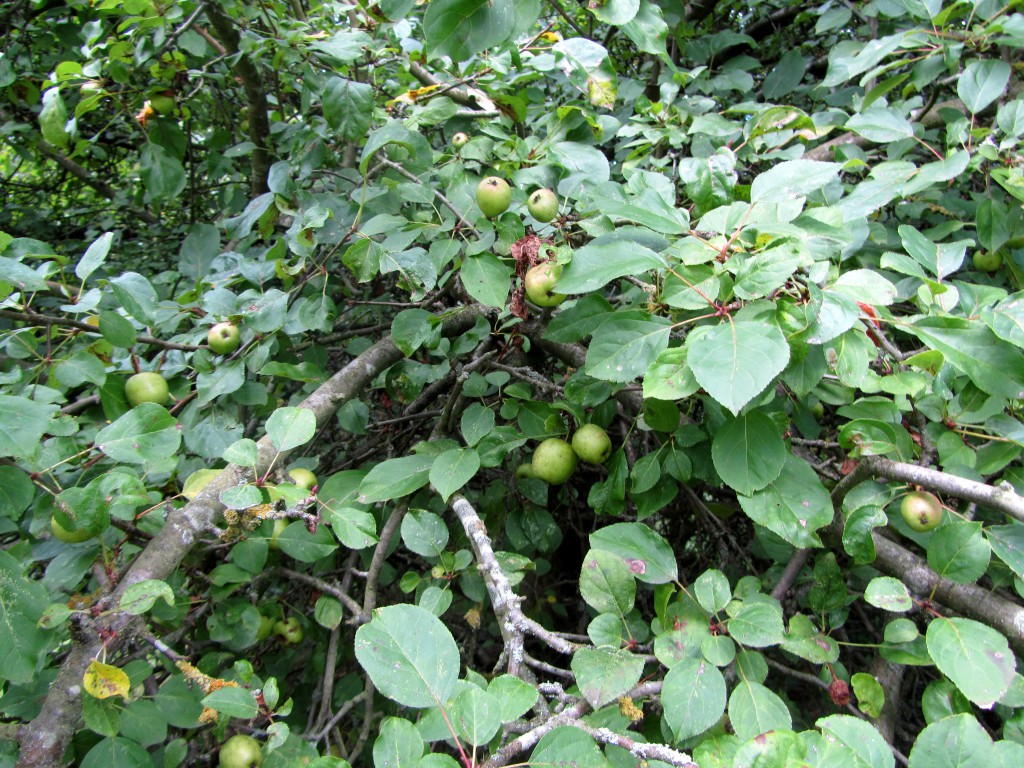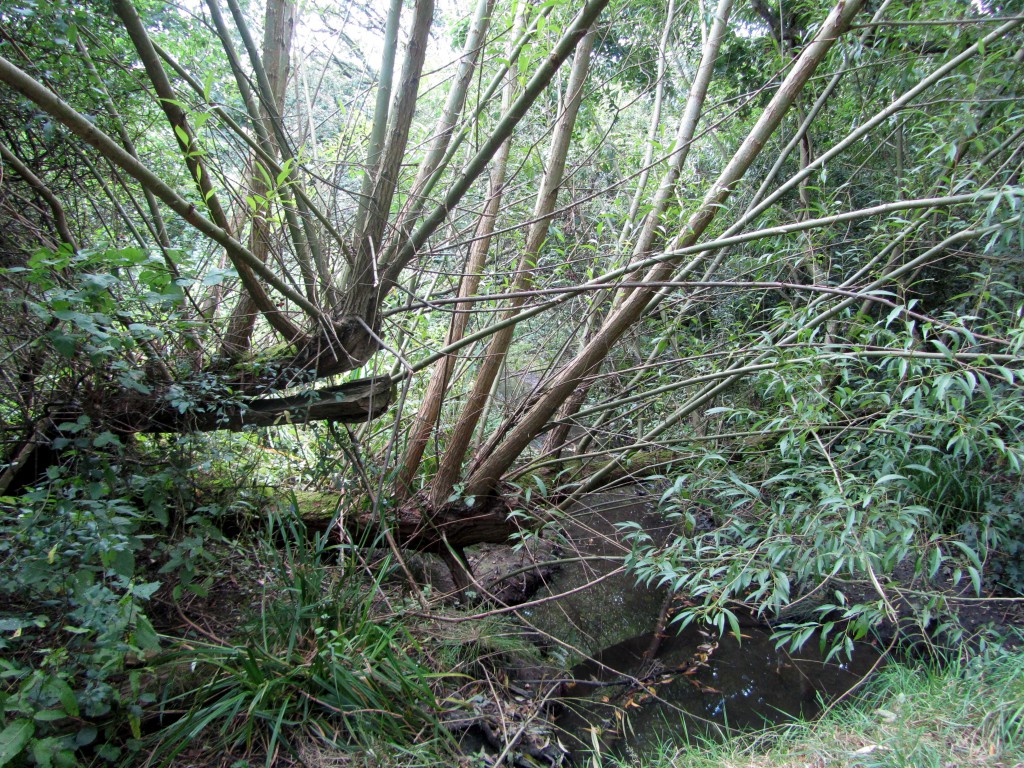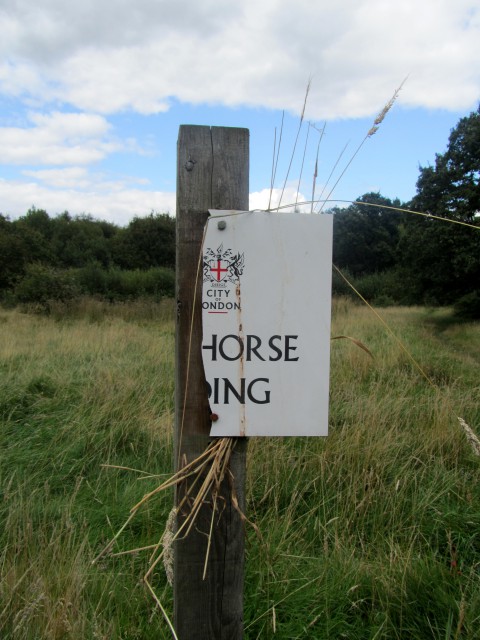 NO HORSING AROUND!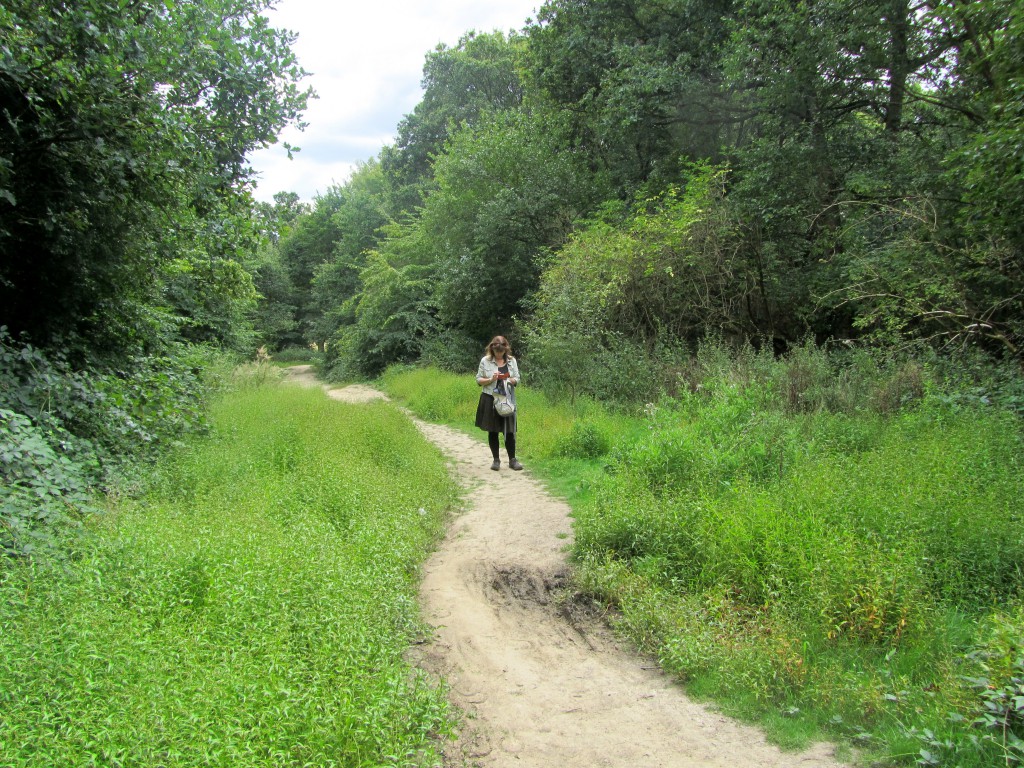 And then the phone rang. It was Maura calling from Istanbul. She'd taken a bus to the airport, not knowing there were two airports, and gone to the wrong one and missed her flight. Now she needed money urgently for another flight. The forest was not equipped for an international money transfer.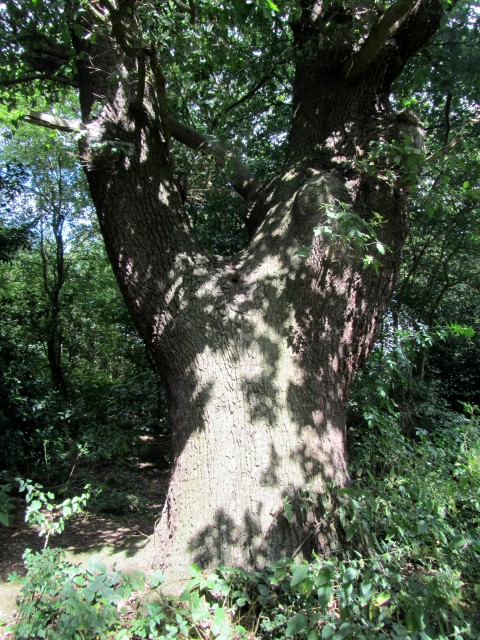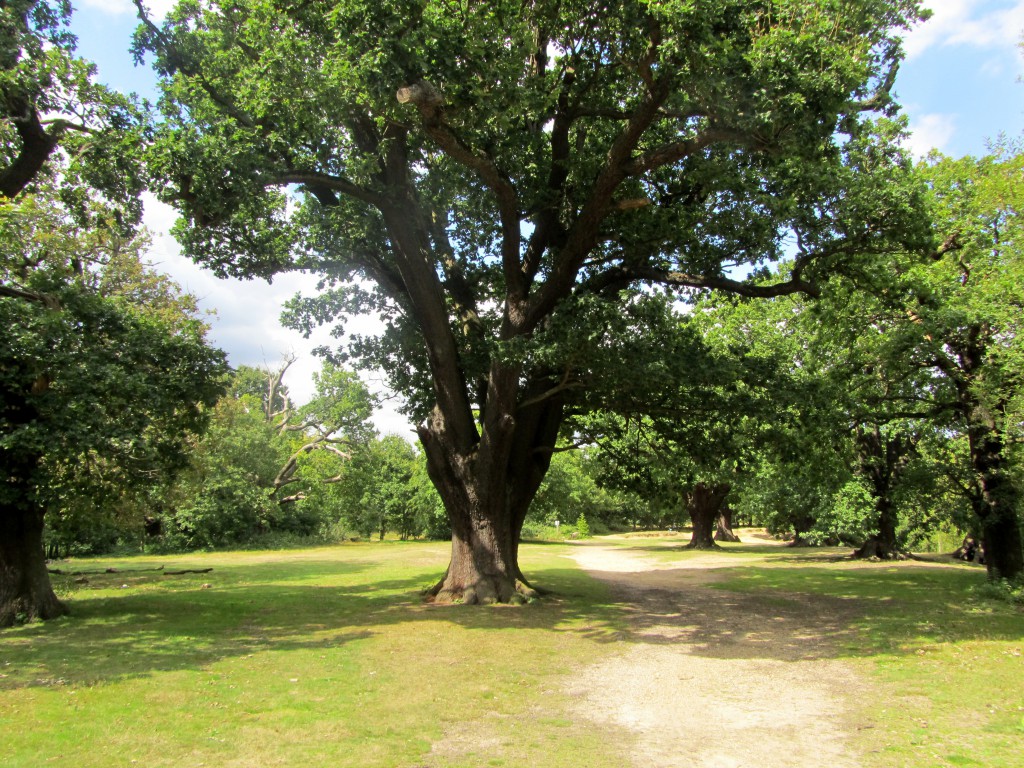 Our peaceful woodland reverie was over. We returned immediately to Warren Pond, then back home for an evening of online banking and international telephone calls. No anniversary dinner after all.