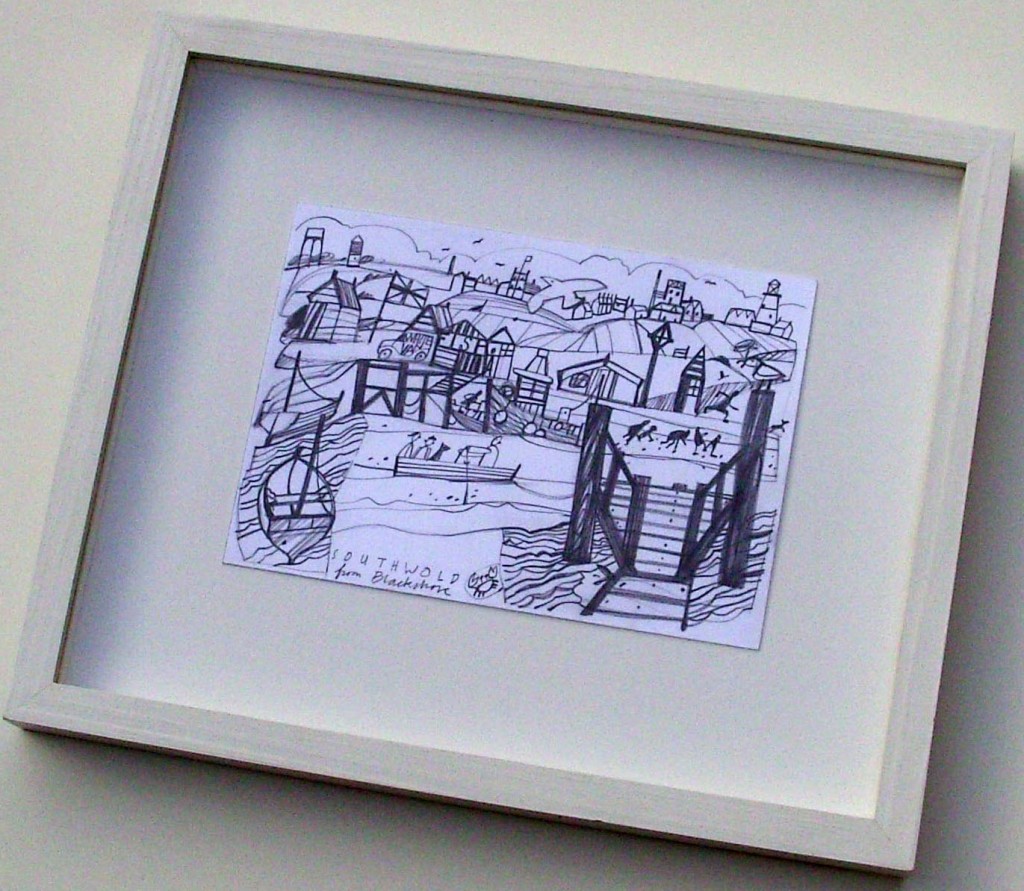 We framed this drawing of Southwold two years ago. It was made by Ron Fuller and came from the Secret exhibition at the Royal College of Art in 2009. We were recently asked to frame four more from the exhibition in 2011 and so this framed postcard came back to us as a sample to copy. I was a little reluctant to give it back! It is such an evocative drawing and condenses many of Southwold's most memorable landmarks into one composite image.
We framed and double-glazed it so that the back of the postcard was still visible.
My first sight of Southwold was in 1982 from up on high in the cab of an Arts Council pantechnicon. I was the driver's mate and had been sent with no prior knowledge of the place. We rolled into town in our oversized removal van, and I just marvelled in surprise at this genteel seaside resort from a bygone age, as we squeezed through the narrow streets past green after green until we reached the sea.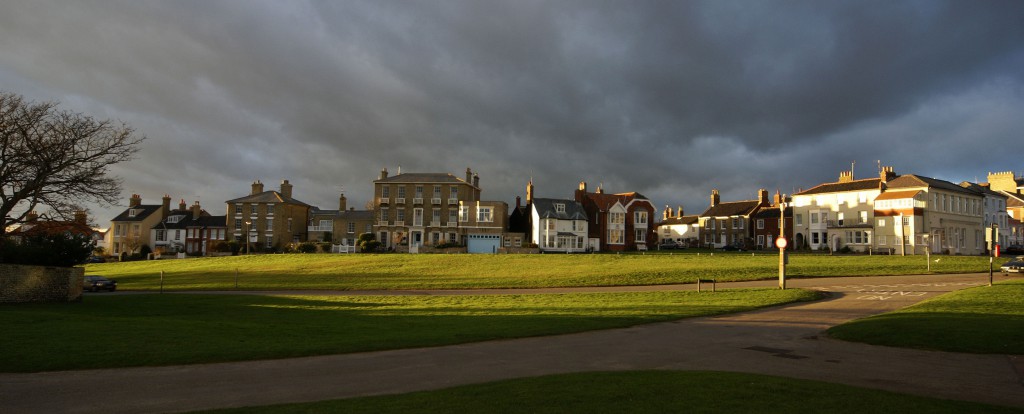 We arrived at South Green to collect work from Francis Davison. His house was overflowing with large colourful collages. I was knocked out by these energetic torn-paper calligraphies.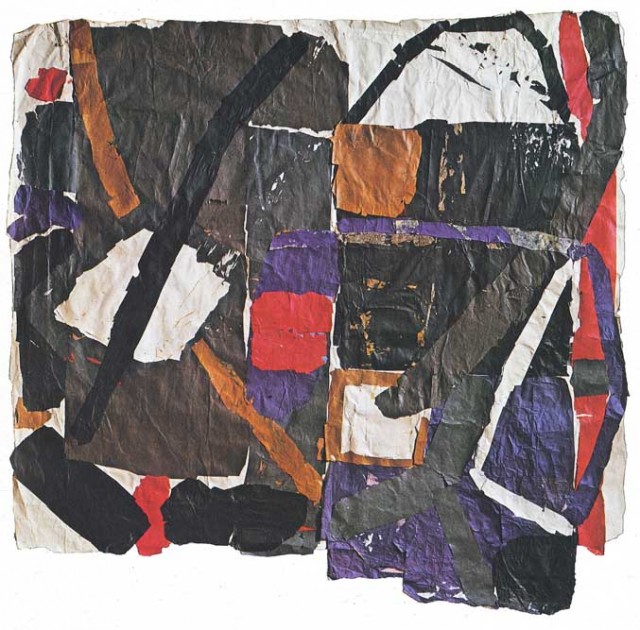 They were bound for an exhibition at the Hayward Gallery. He asked that no biographical information be displayed, and no dates or titles for the works. He felt they should speak for themselves. The exhibition was curated by Julian Spalding –
Francis Davison is, in my estimation to date, the pre-eminent British abstract artist of the second half of the 20th century.
He worked in isolation, within the passionate confines of his marriage to the artist Margaret Mellis. They kept poultry on their smallholding to make a living. Gradually, over many years, he developed his extraordinary language of large collage.
He never added pigments, but only used the given colours of the paper. What look like brushmarks are actually the remains of previously glued, torn-off sheets. He increasingly recycled old collages, for he worked incessantly, in the small front room of their house which he used for a studio, hardly selling anything, making his work richer and richer and bigger and bigger.
Davison was a modern-day equivalent of the illuminator of the Lindisfarne Gospels. I know of no-one else who could make hues, tones and shapes dance together in the mind's eye in such a life-enhancing way, in a purely abstract equivalent of song. The collages may look thrown together, but they're not. The colour-space relationships are absolutely exact. Every nick and tear tells in the raw-ragged, furious, utterly unsentimental but glorious beauty he gave to the world.
I put on a show of Francis Davison's work at the Hayward Gallery in 1982. A young student from Leeds called Damien Hirst had the nous to be bowled over by it, and he tried to do his own versions of Davison. His attempts revealed his barren visual creativity and, like Duchamp before him (who suffered a similar impotence), he subsequently took his pathetic revenge on art. Neither Francis Davison nor I can be held responsible for the subsequent debacle.
Francis Davison died just two years later in 1984. In the years that followed I returned time and time again with my growing family. It was just the place for small scale child-sized holidays, and before the advent of the motor-car. We would take the train from Liverpool Street to Darsham then phone for a taxi to take us to Adnams estate agents in Southwold for the key to our holiday cottage. We would hire bicycles with child seats and cycle to Walberswick Common; walk across the marshes with squeaky-winged swans over our heads; enter crabbing competions on the harbour; take the rowing-boat ferry across the River Blyth; visit the stables to see the horses who delivered the beer; hike up the coast to Covehithe; fly kites on the common and go to the circus; and lots more. Whenever we passed South Green I would remember visiting Francis Davison, his house clearly identifiable by the stacks of driftwood left beside the door for his widow Margaret Mellis, who continued a more three-dimensional version of collage.

Nowadays no trip to Southwold is complete without a visit to the refurbished pier which is now home to a fantastic array of slot machines and mechanical marvels built by Tim Hunkin. Rather than a consultation with Gypsy Rose Lee to have your palm read, here you can submit your artwork to the scrutiny of Nicholas Serota who will give you his considered judgement.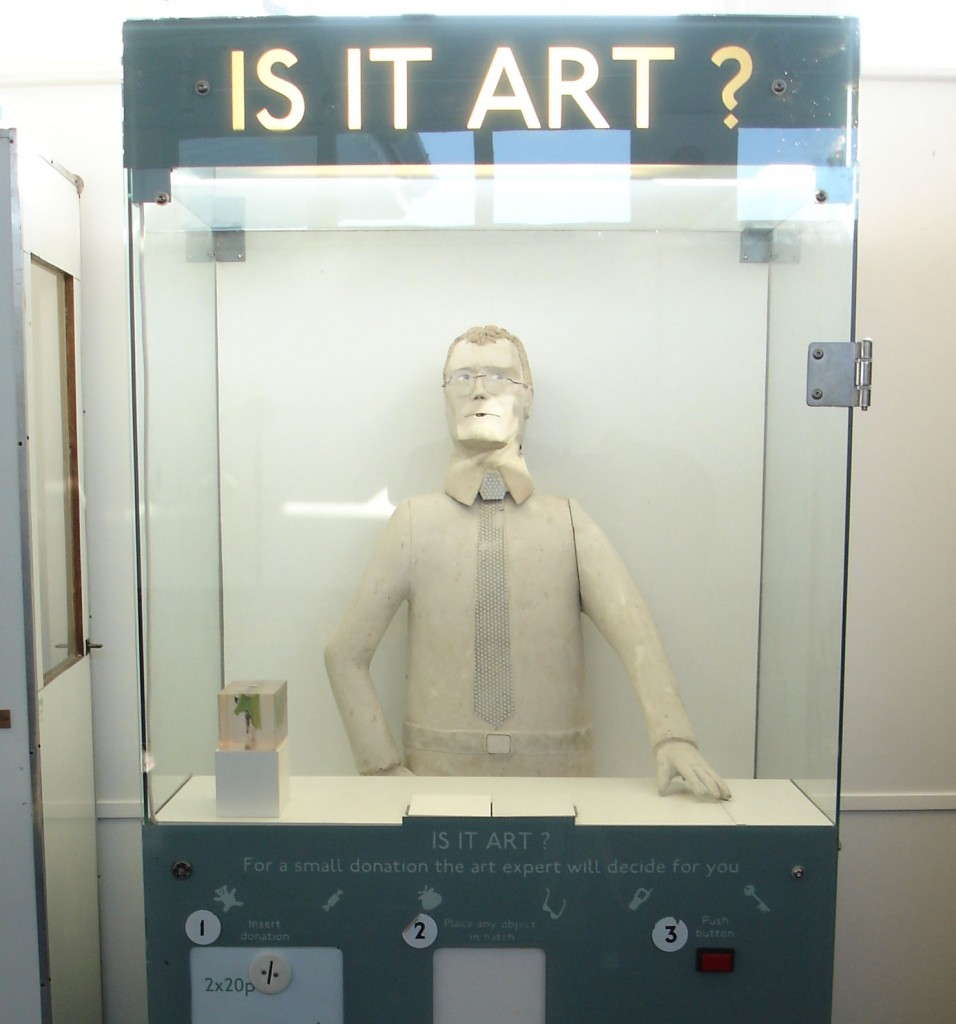 See more of Tim Hunkin's creations at The Under The Pier Show.