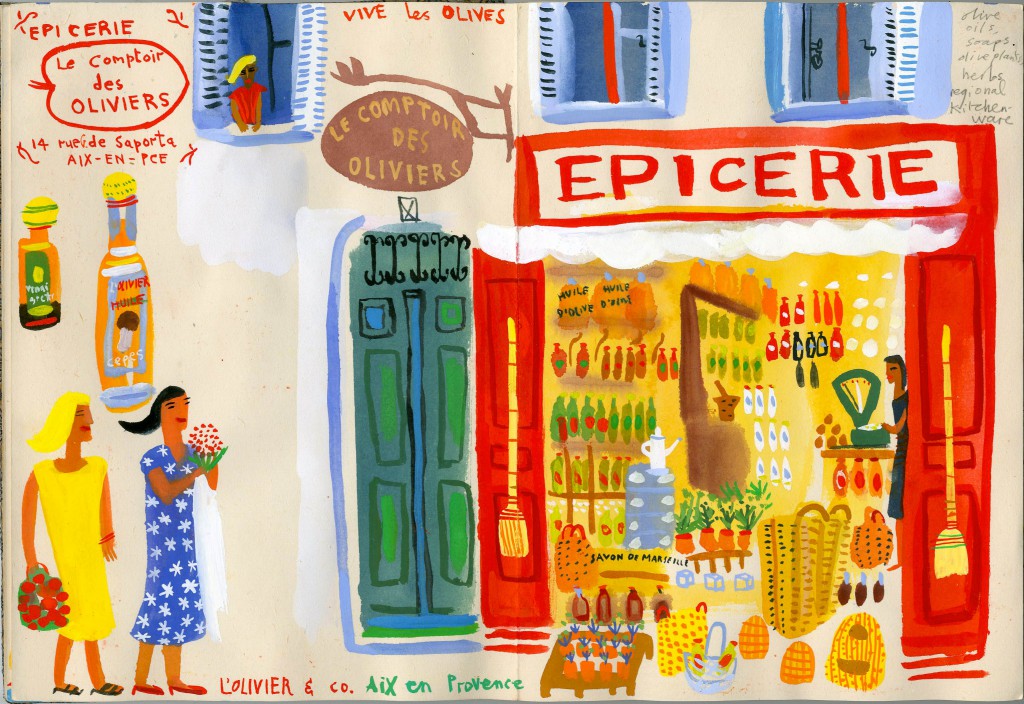 I like to travel and paint in France. It's a big country full of surprises and contrasts. There are beautiful places to see in the north, east and west but I feel most alive in the south. It's the light and the colours and the scent of the herbs in the hills. I even like it in the dark and cold of winter.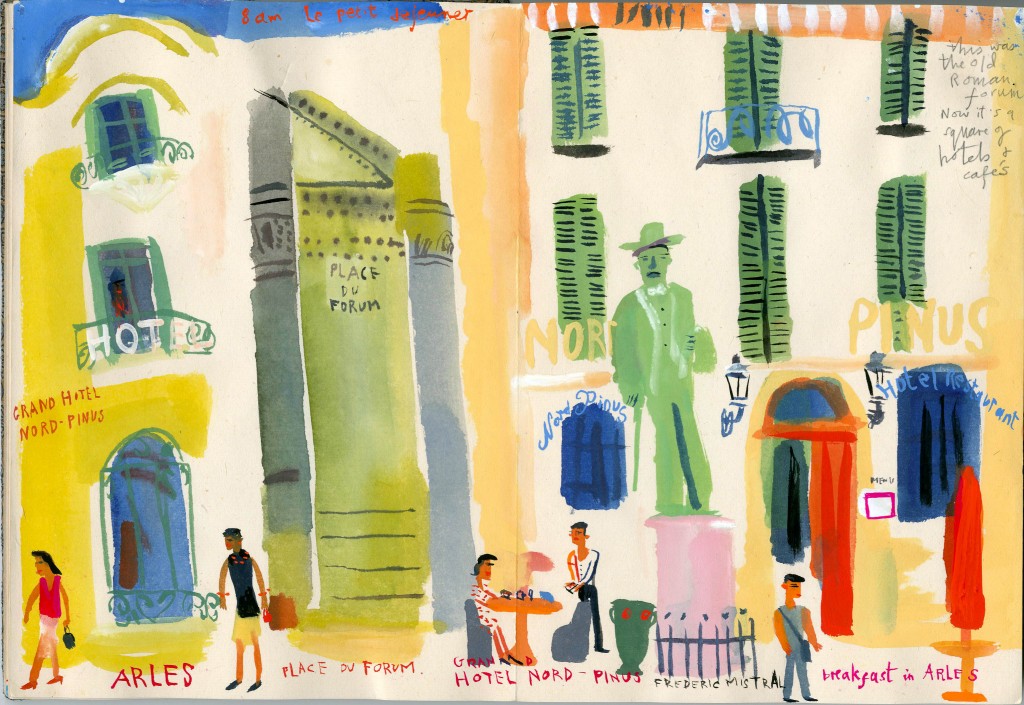 The best cities are Marseilles, Nimes, Avignon, and Montpellier. Arles is pretty good too. The countryside is glorious. I like the wooded garrigues and the swampy Camargue where wild boar, white horses, black bulls and pink flamingos roam and pose.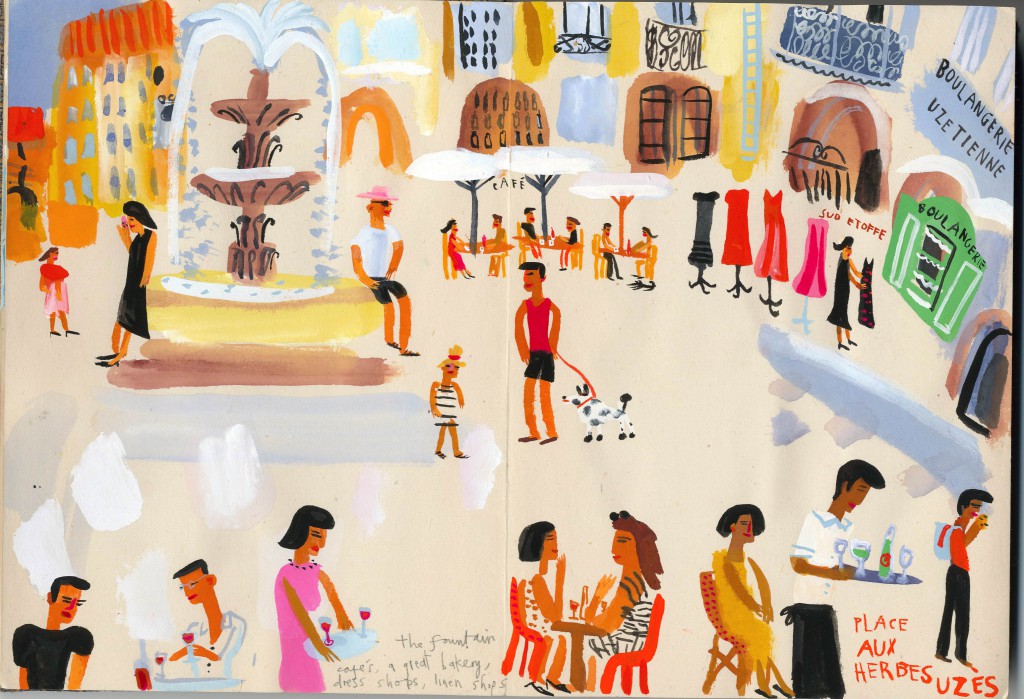 There are numerous small towns and villages where you can watch real rural life. Where the food and produce is seasonal. There is a truffle market in Uzes for just one weekend in January. Fruits and vegetables are sold when they are ready and ripe and bread is baked to regional recipes like chestnut bread in the Cevennes.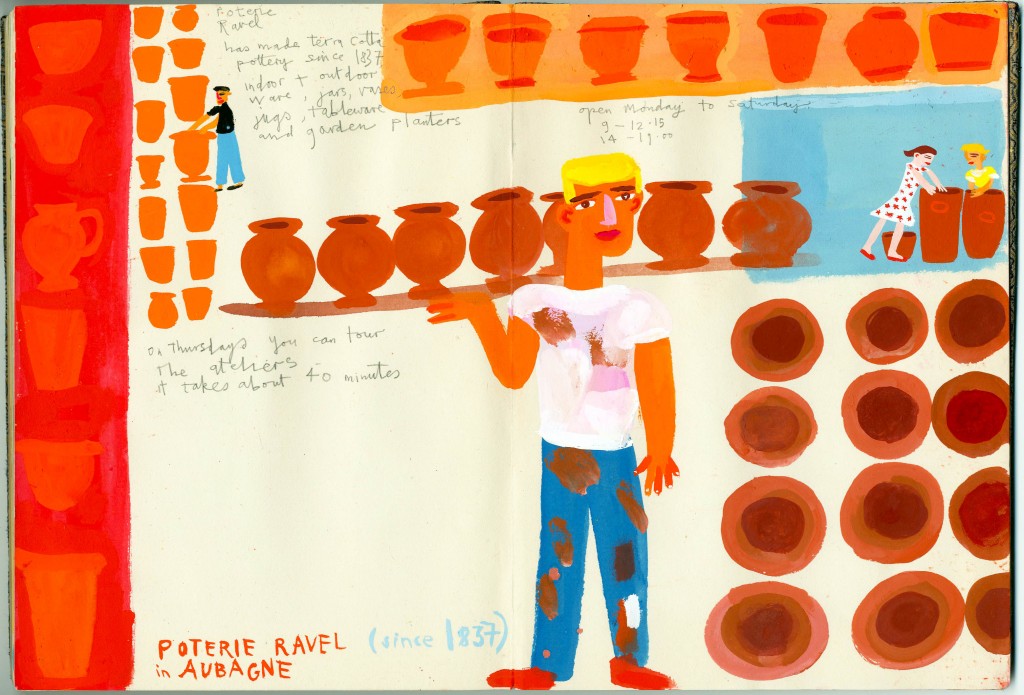 I like rural ceramics and I know some good potteries in the south where you can watch pots being made and you can buy them directly from the maker. There are some great pottery markets in the summer.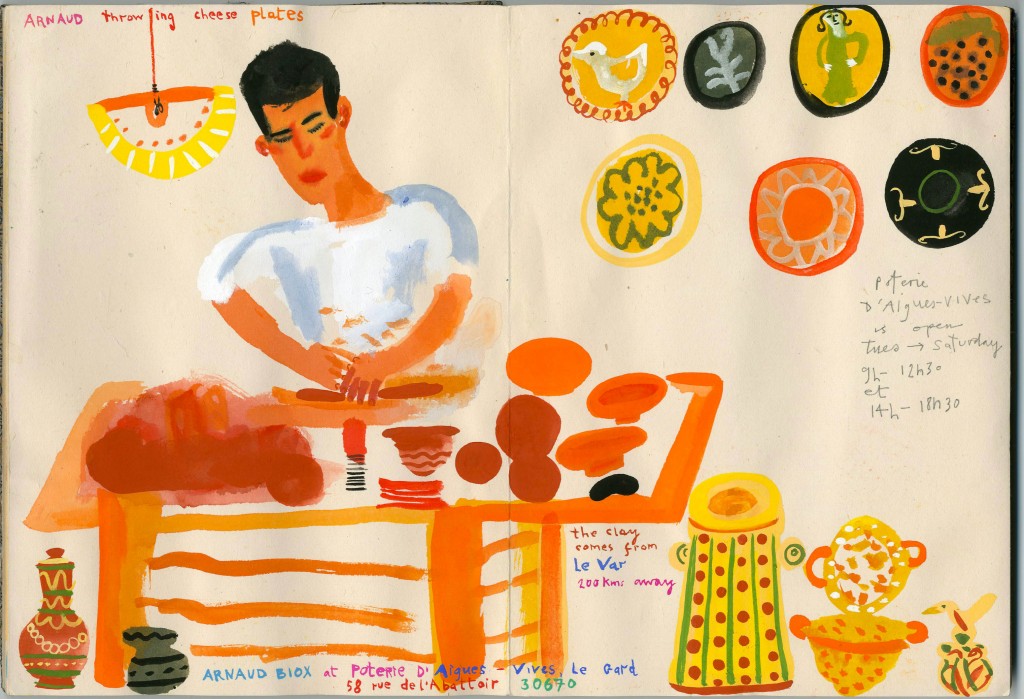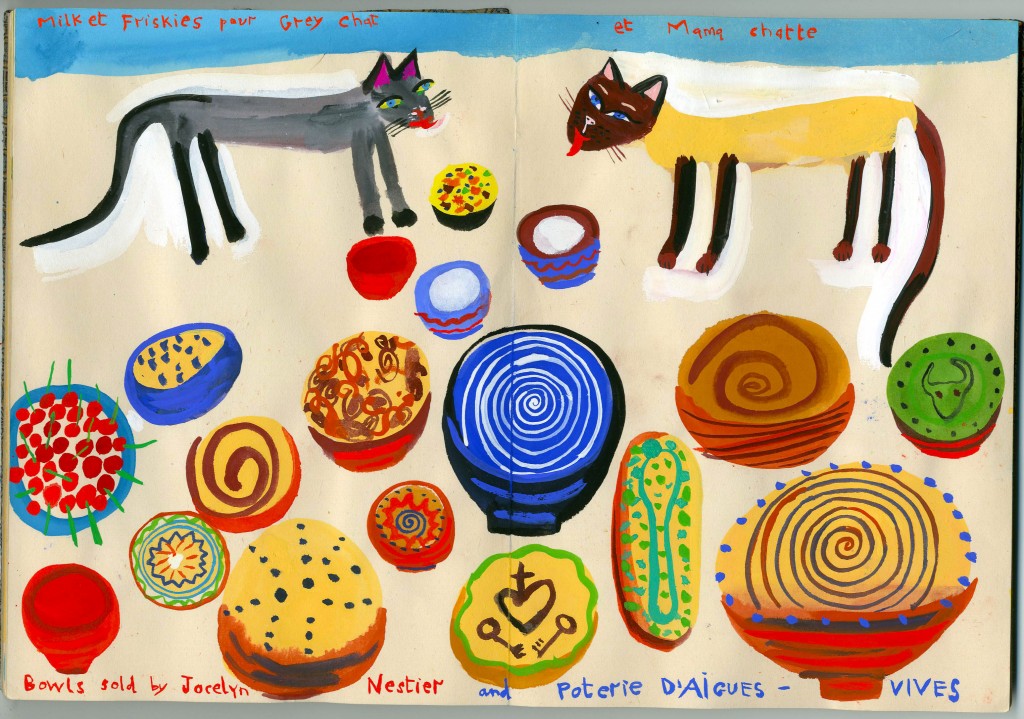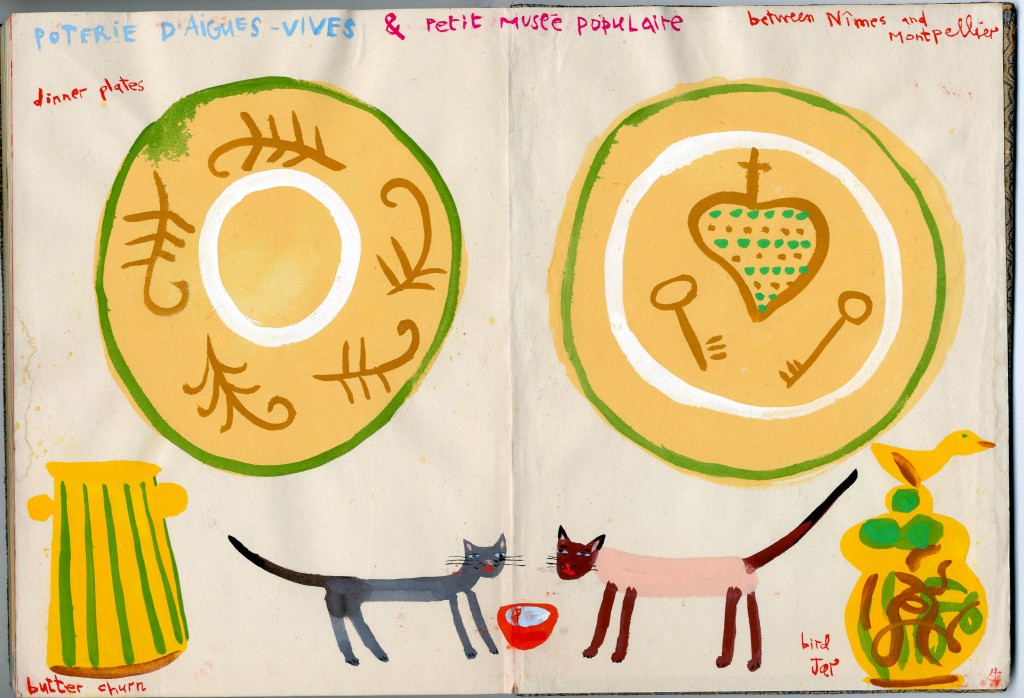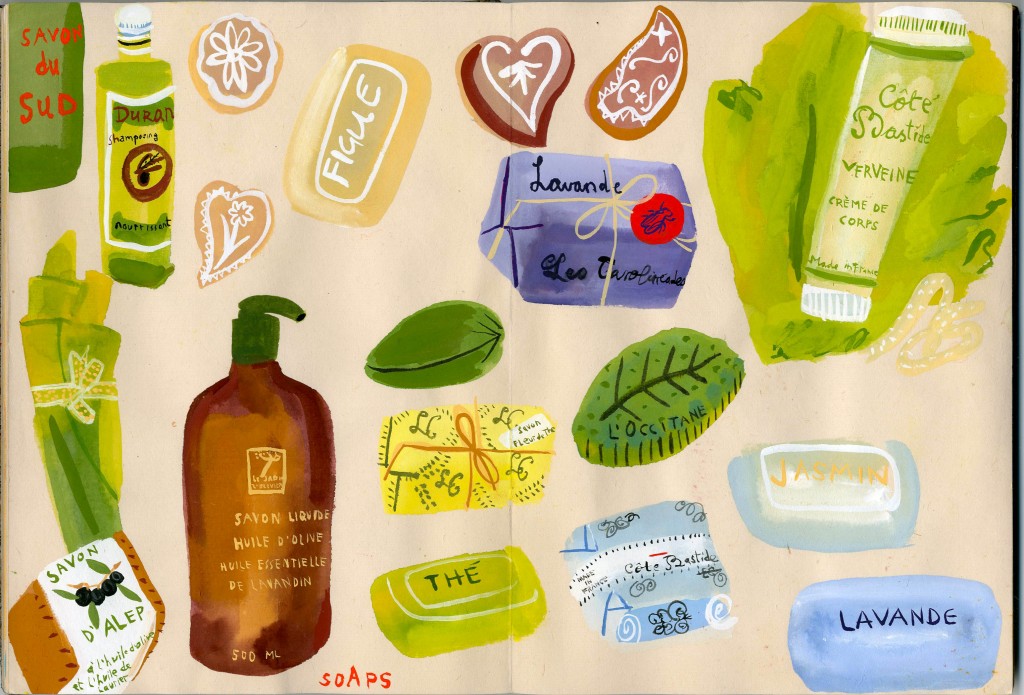 I like soaps too and olives and olive oil. Uzes market (Wednesdays and Saturdays) is a great place to see people selling all kinds of wonderful country produce in a beautiful setting. You need to get there early before the crowds to enjoy it at its best. Smaller towns like Barjac (Friday) and St Ambroix (Tuesday) are worth a visit too.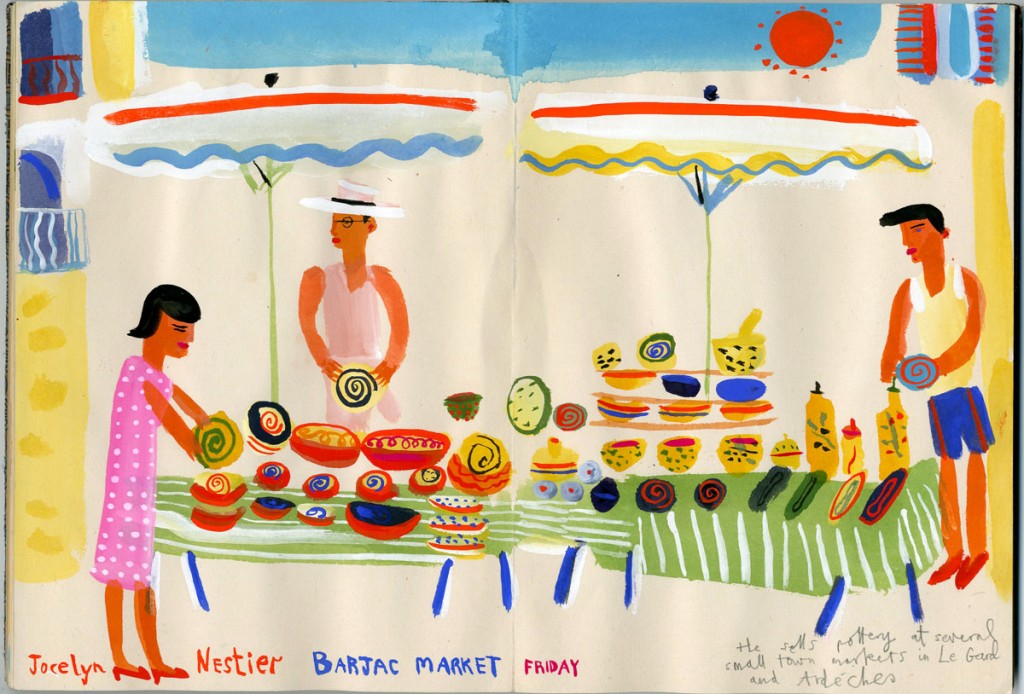 These are pages from Christopher Corr's sketchbook recording a recent trip to France. More of his paintings can be seen at The Rowley Gallery.