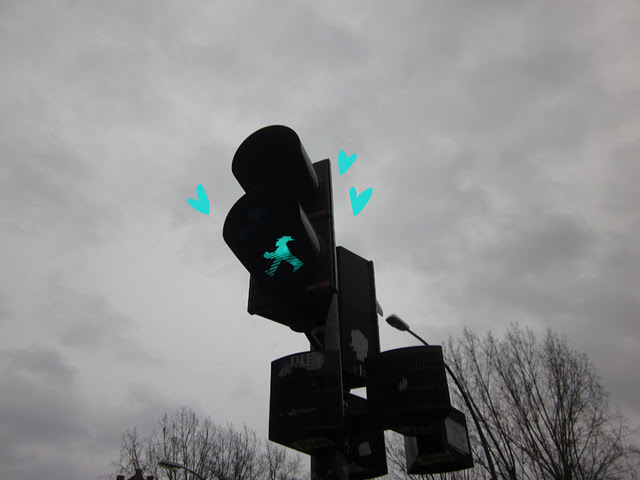 What is the best cure for frustration after an absurd flight from London to Berlin via Paris? Just cross the road and see the traffic light where a green-happy-chubby man in a hat is advising you either to cross or to wait.
I've loved the Ampelmännchen ever since I learnt that it existed only in the communist side of Berlin and after reunification they were going to disappear it in order to make a more elegant stylized design as the poor Ampelman was rather fat and old fashioned with that hat, but the Berlineses fought to keep it, campaigning and selling merchandise. The inhabitants of the soviet side said that it was the only happy thing in a grey city.
So, there I was in Berlin, lost and cold, considering switching back to cheap flights. My decision to never fly again in Easy Jet or Ryan Air made me pay a lot of money for a stupid trip that it was more like the training for the marathon. Don't do it, people, don't choose Air France, they will make you arrive in Paris, then run kilometers from one terminal to another, pass passport control(!) run again for kilometers with no end, pass customs(!) and then back to running. Everything perfectly well calculated to make you arrive to the right gate so you can see the plane leaving and grumpy staff with cold contempt calling me madame and announcing redundantly that I've lost my plane. Grrrr.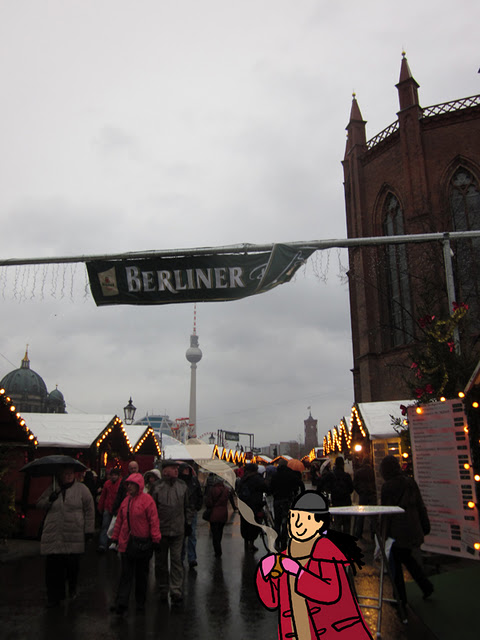 So anyway, I didn't get to Berlin in time to see my friend Claudia's exhibition, but never mind, a rollo and a bier later all was fine.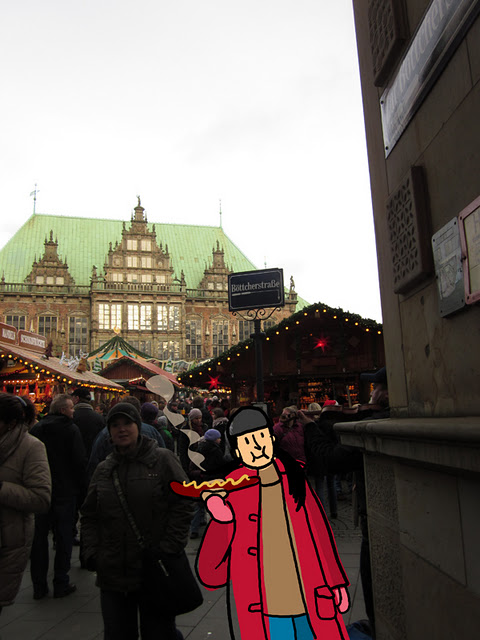 A bratwurst every day, glühwein, a portion of poffertjes from time to time and delicious German bread made up for all the weight I lost in the Charles de Gaulle half marathon.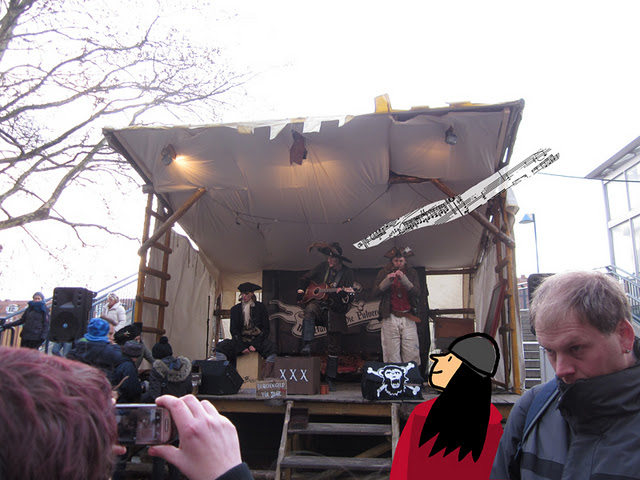 And if my mission was to finally see a proper German Christmas market I was well served. There are Christmas markets everywhere!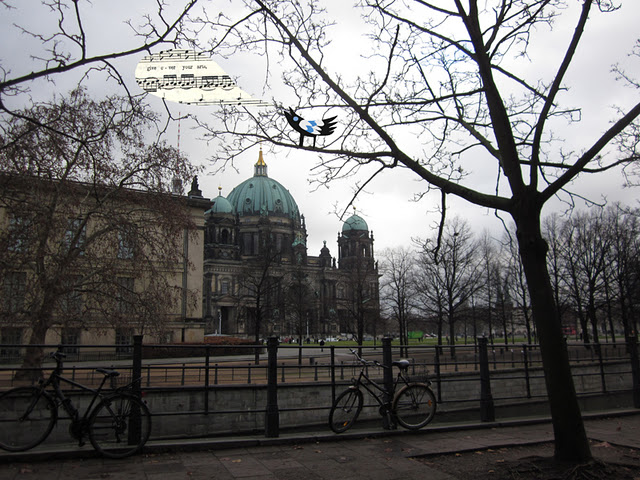 In Bremen where Claudia lives I had to – HAD TO – go and touch the donkey's legs so I will always go back to Germany. Thank you, woman, thank you for everything, I hope you have recovered of that flu completely by now!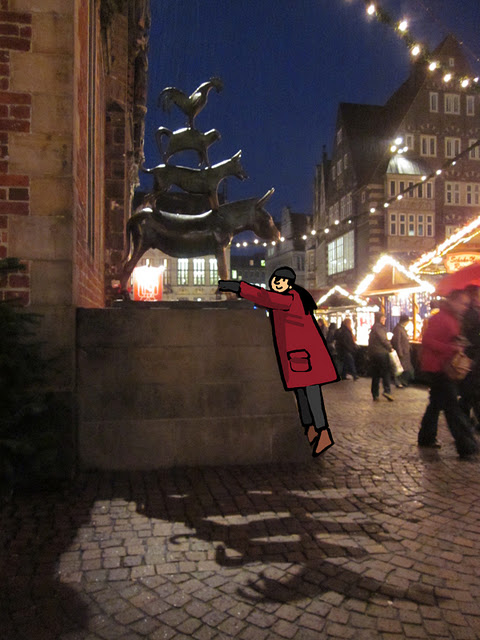 Oh, and on the KLM flight back from Amsterdam to London a lady asked me to switch places because she wanted to be in my seat next to her friends and so it happens that her seat was in business class where the handsome flight attendant who spoke Spanish called me by my name, offered food and champagne with a smile.
Karma, isn't it?
This post first appeared on Jazmin Velasco's own blog. See more here and you can see Jazmin's prints at The Rowley Gallery.