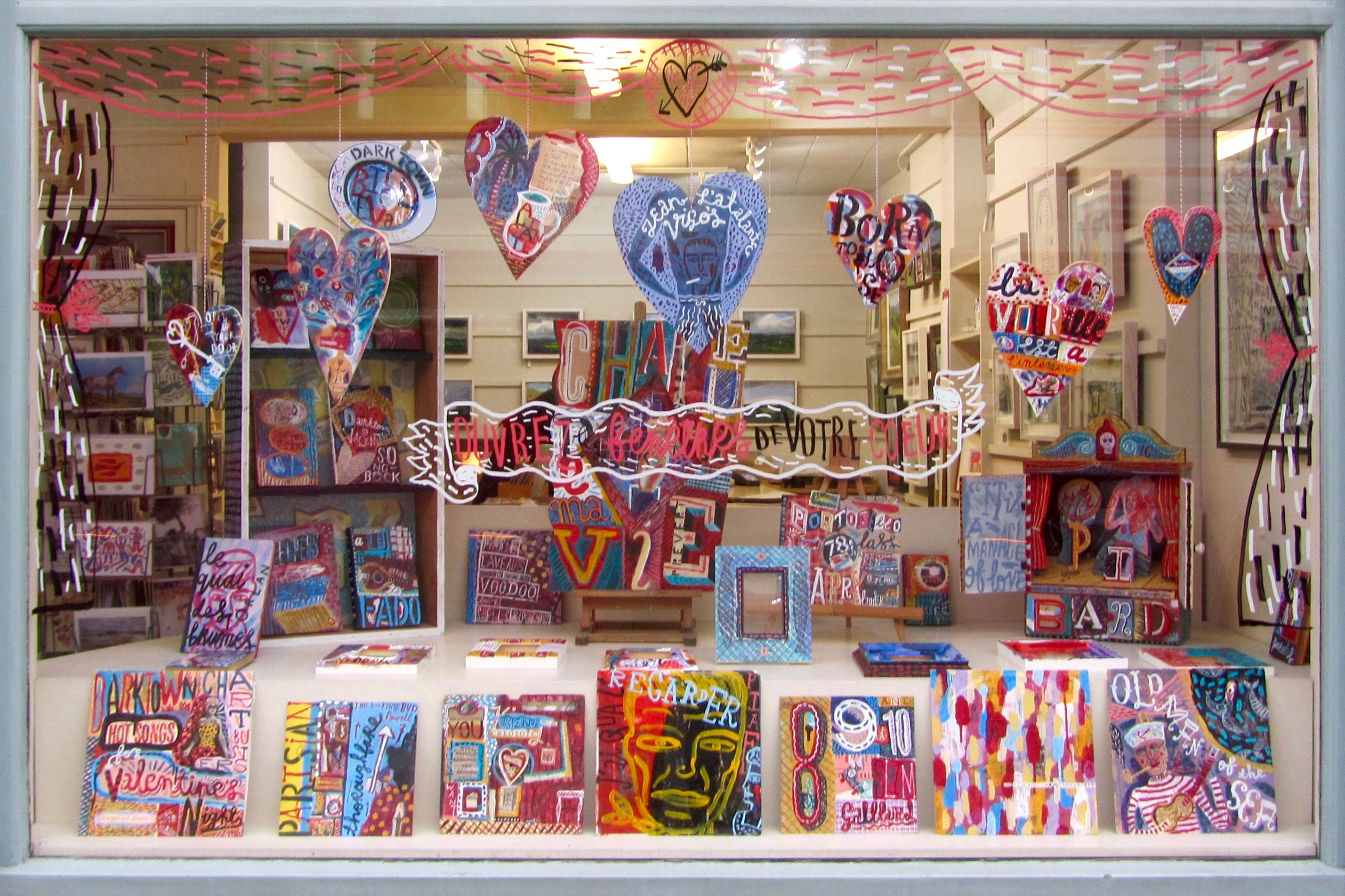 The Rowley Gallery has a new, hand-painted February window. It's a vibrant cornucopia of visual delights. The notice reads Ouvrez Les Fenêtres De Votre Coeur: A Darktown Valentine's Window by Jonny Hannah, and wherever you look you'll find lovehearts on parade. Along the front lower edge of the window there's a collection of found records, their sleeves lovingly repainted and still containing a vinyl disc, though not necessarily the one illustrated on the cover.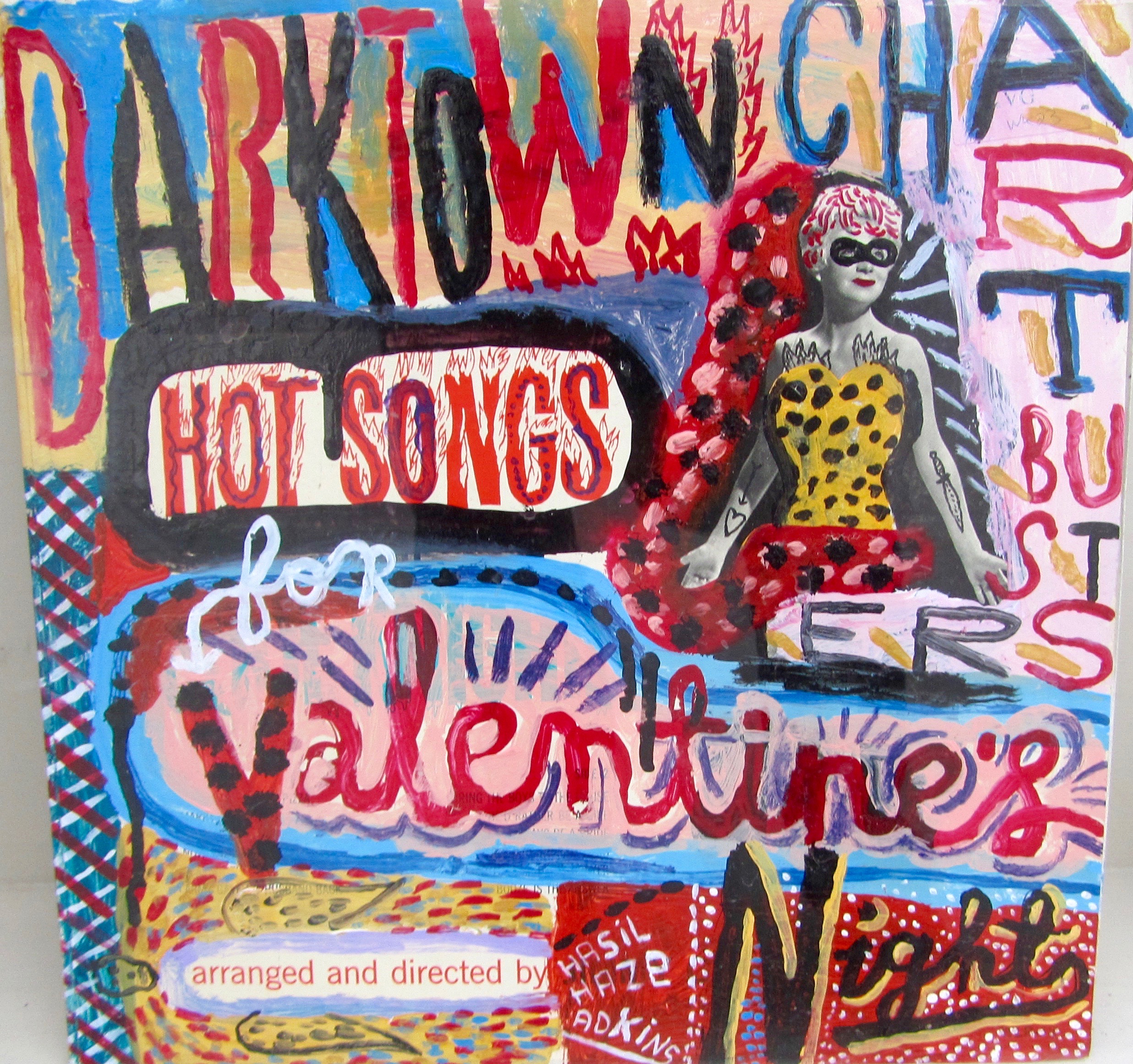 Darktown Chartbusters: Hot Songs for Valentine's Night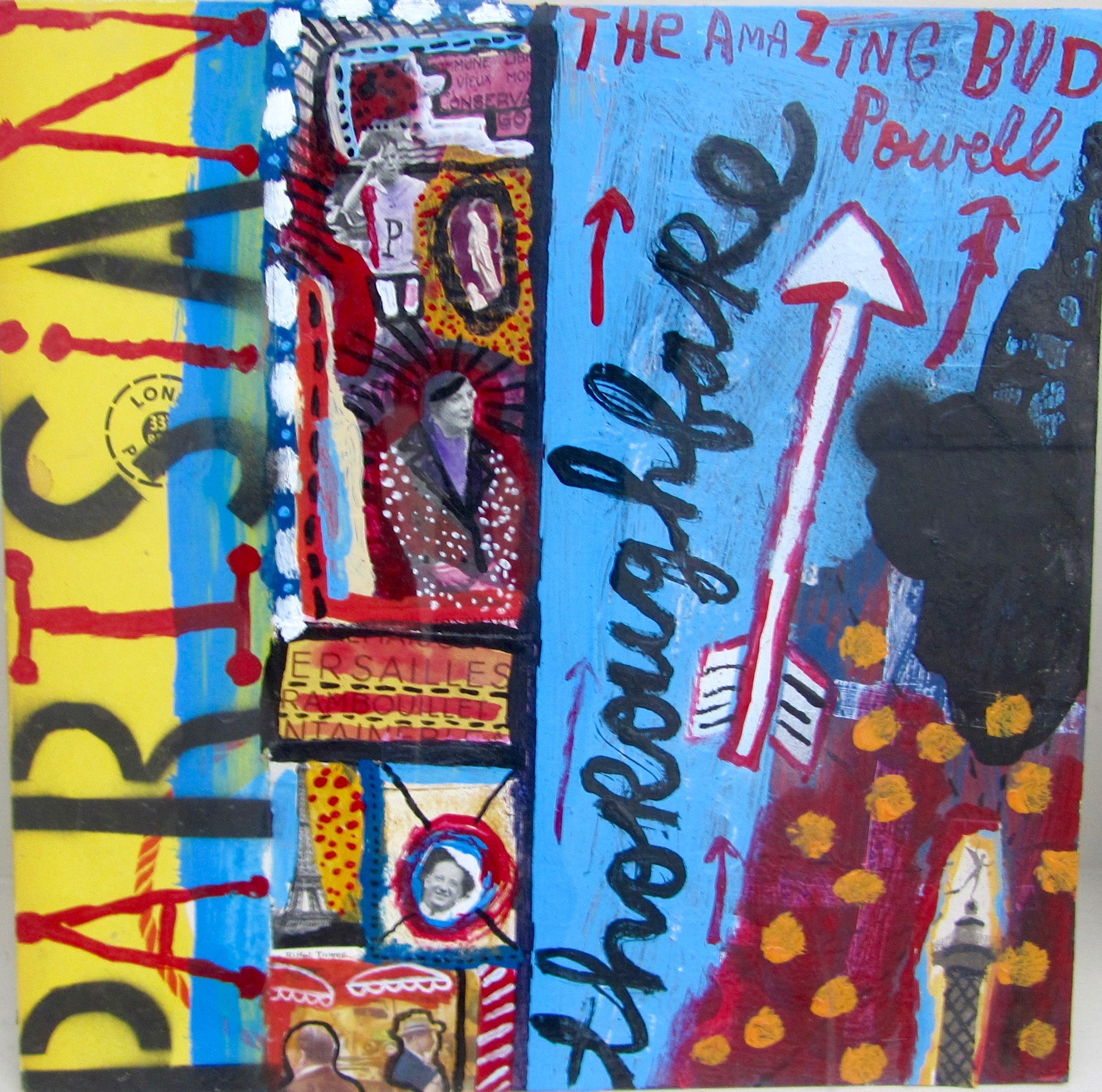 Bud Powell: Parisian Thoroughfare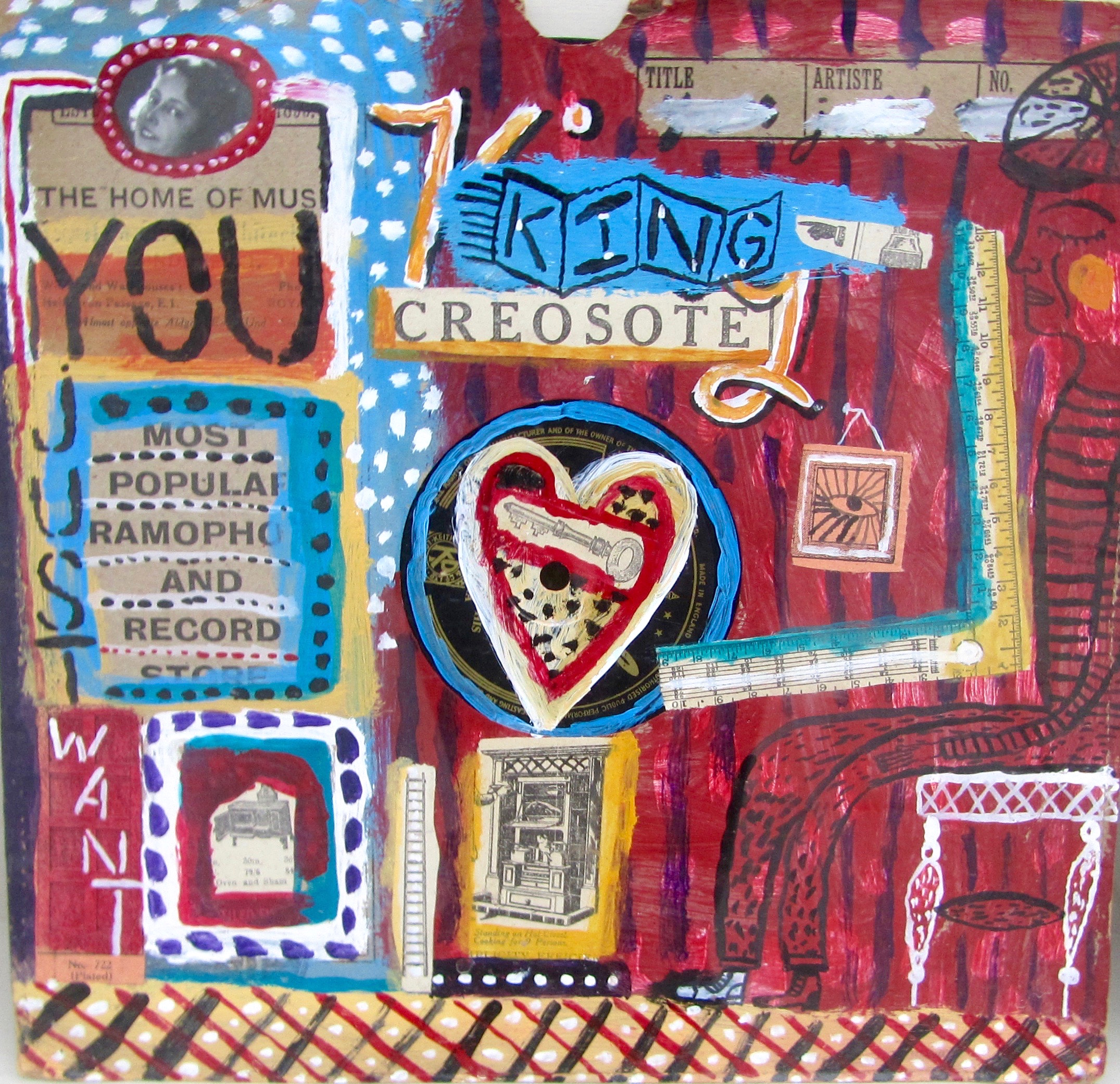 King Creosote: You Just Want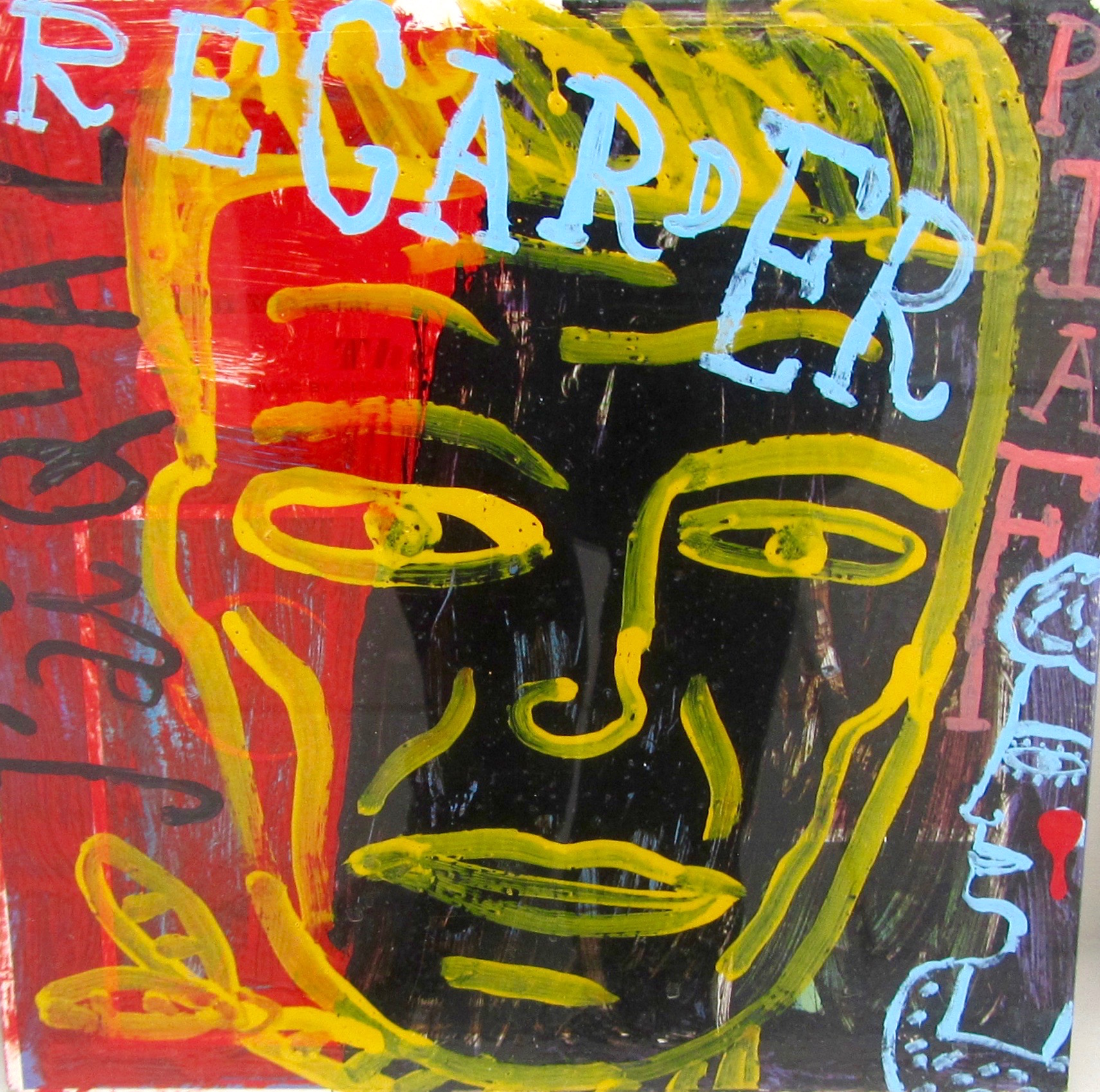 Édith Piaf : J'ai Qu'à L'regarder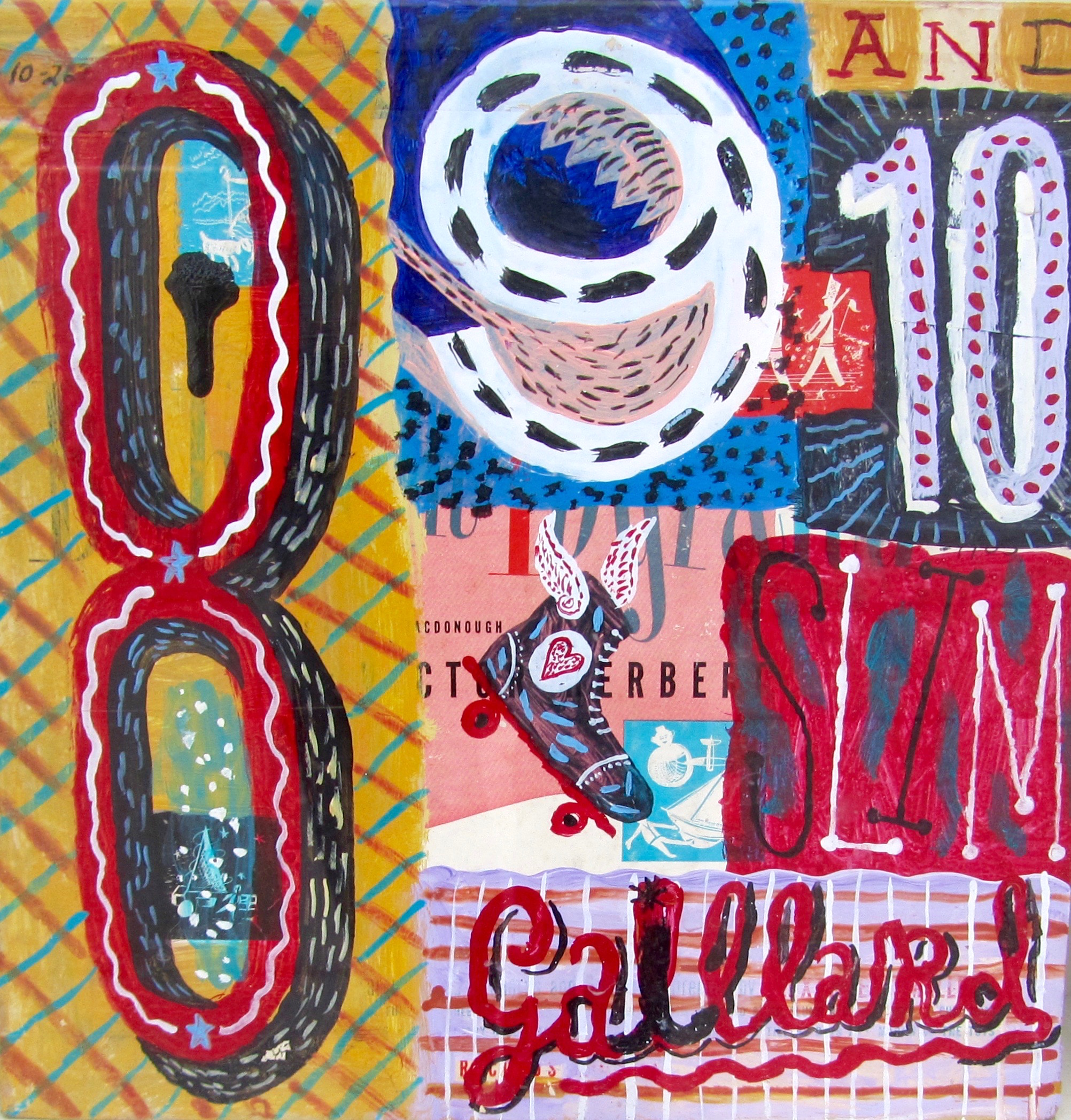 Slim Gaillard: 8, 9 & 10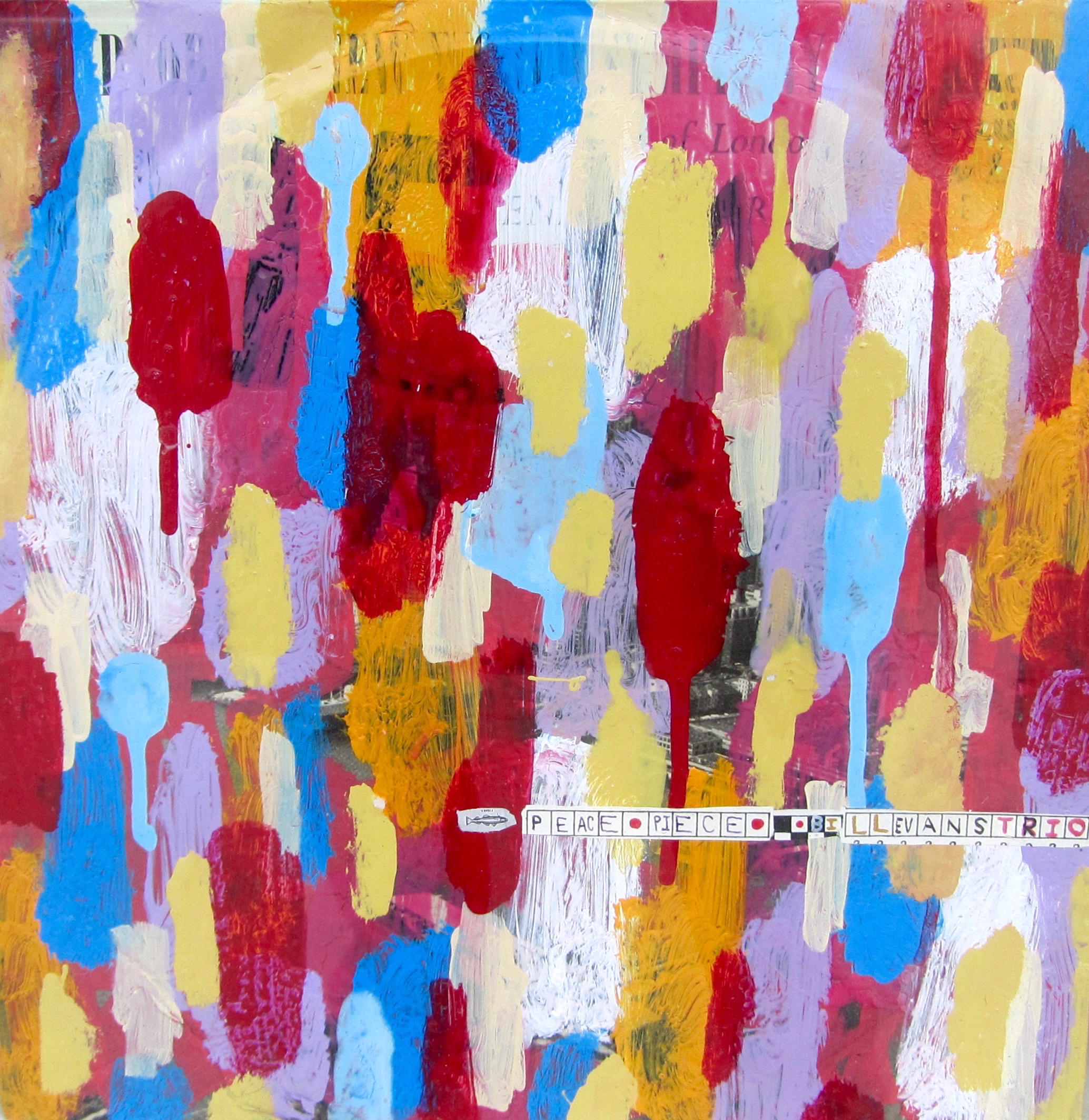 Bill Evans: Peace Piece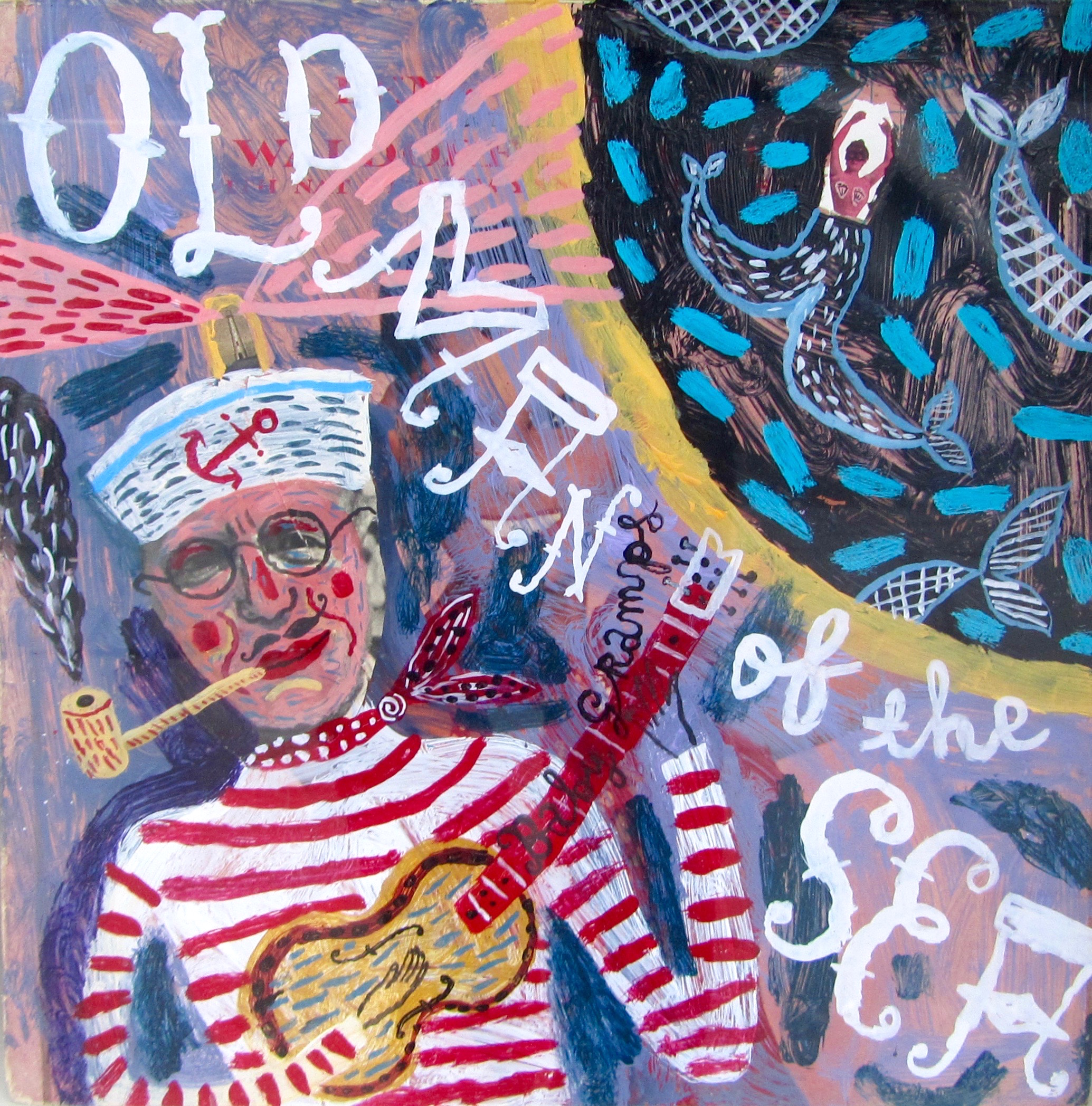 Baby Gramps: Old Man of the Sea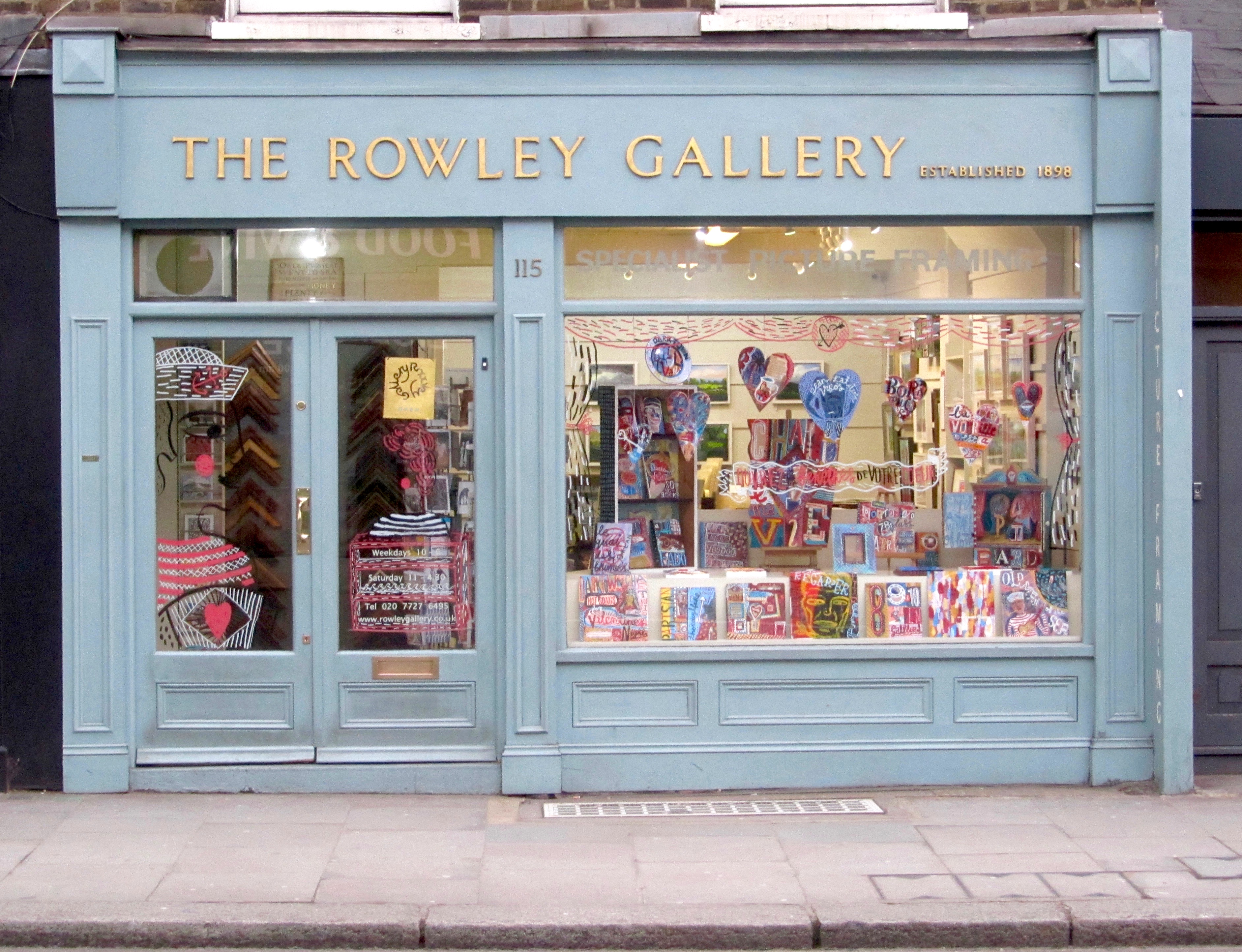 And inside, on the easel, there's another…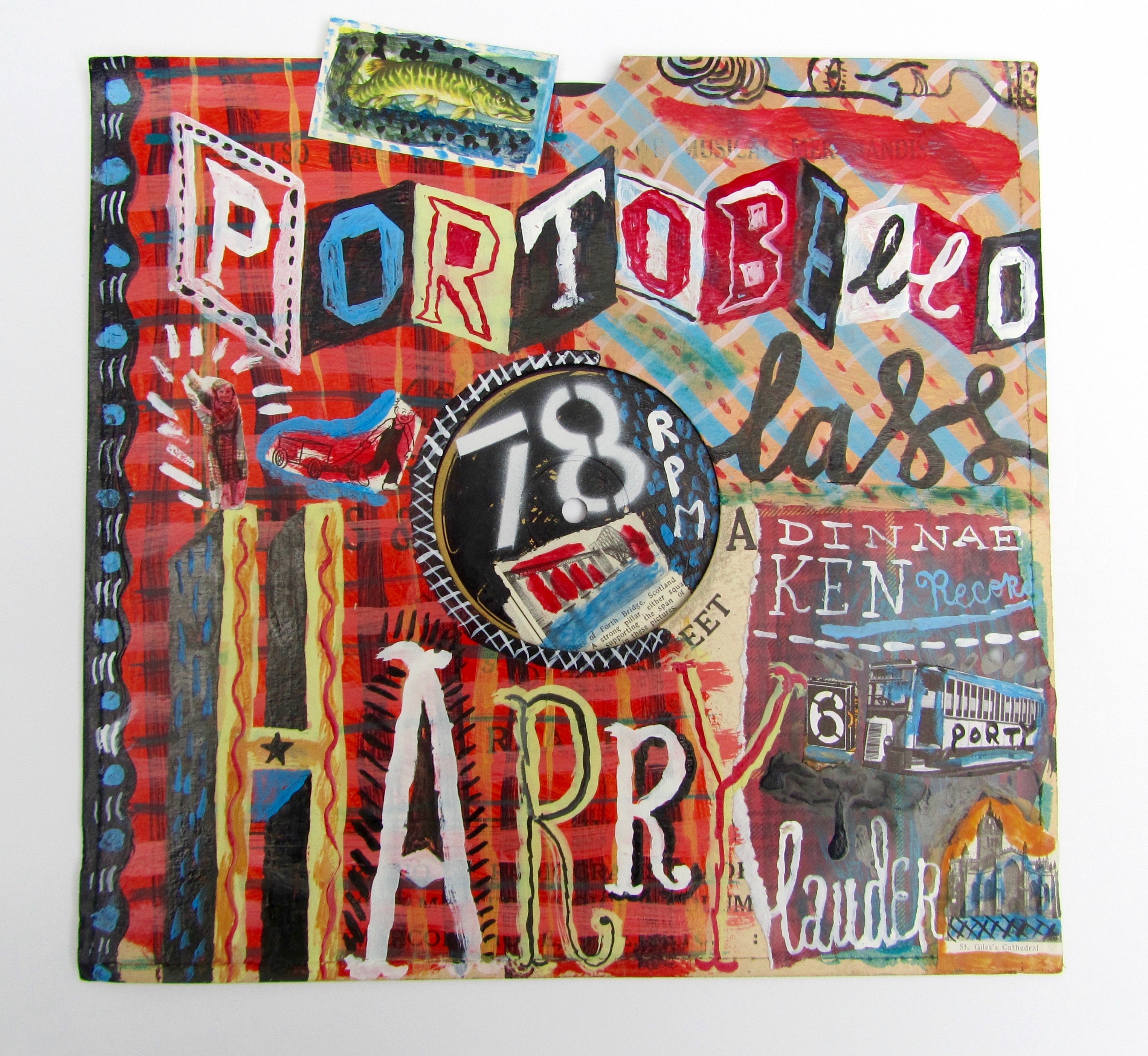 Harry Lauder: Portobello Lass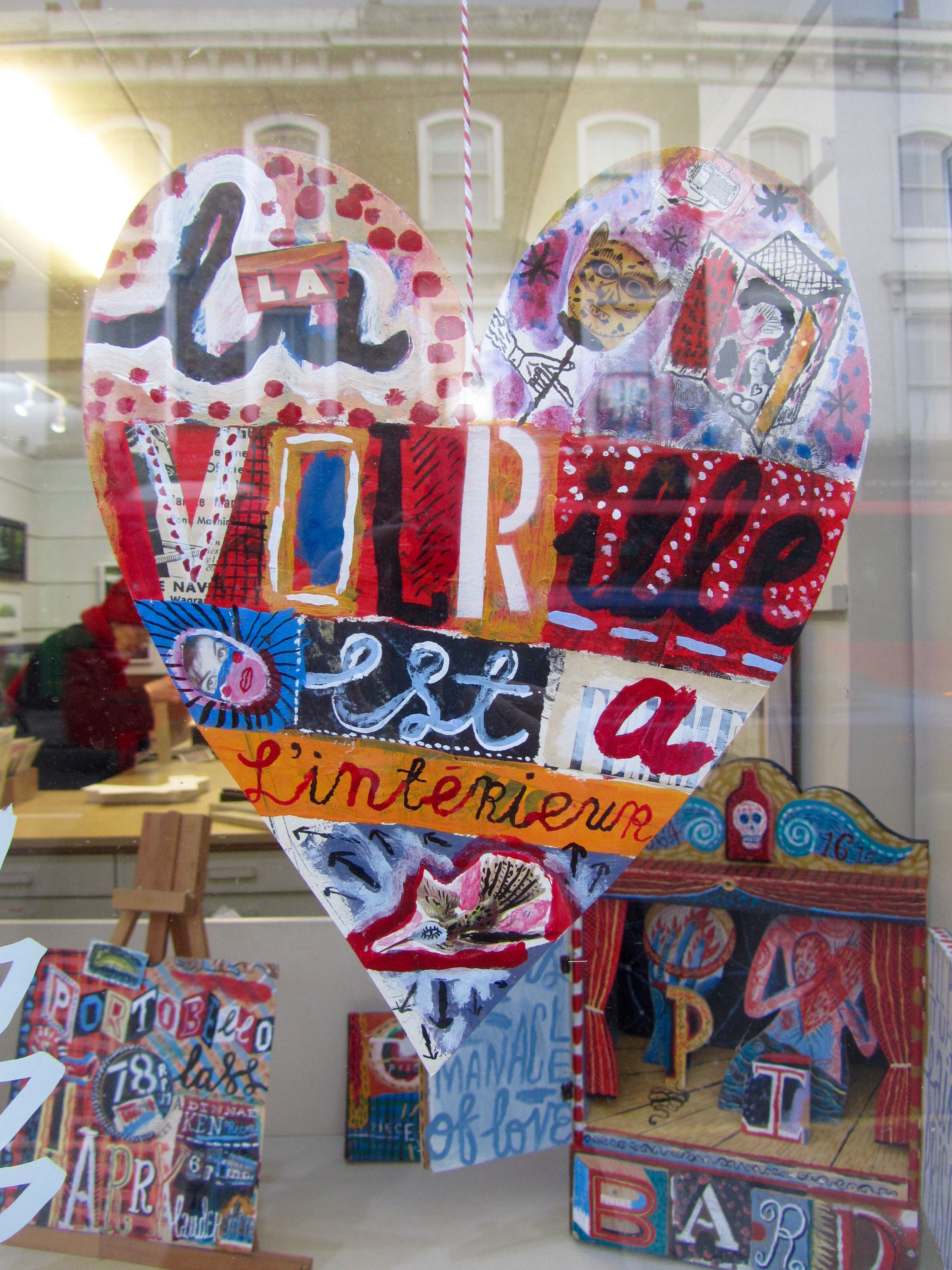 There are lovehearts hanging by a thread…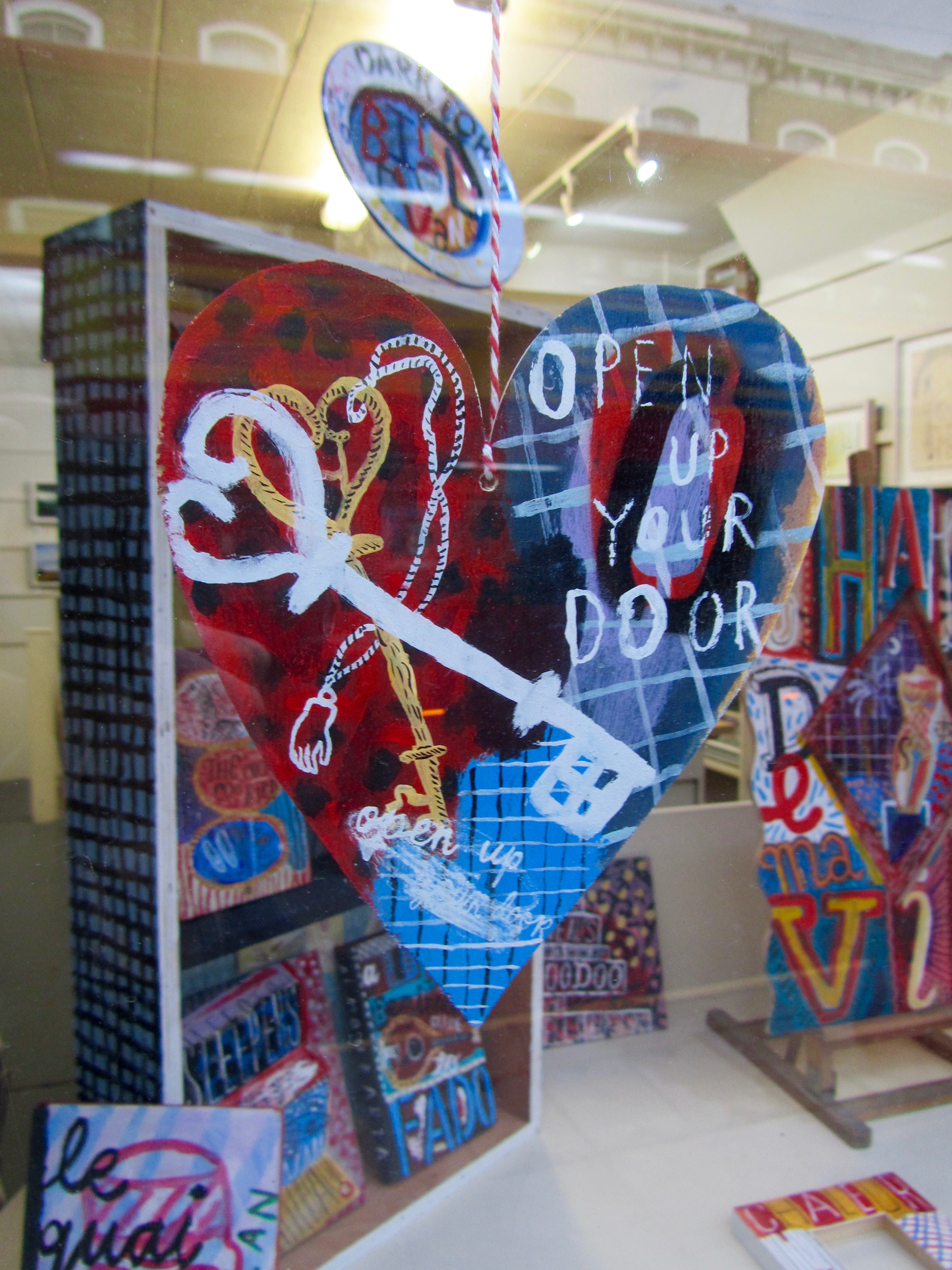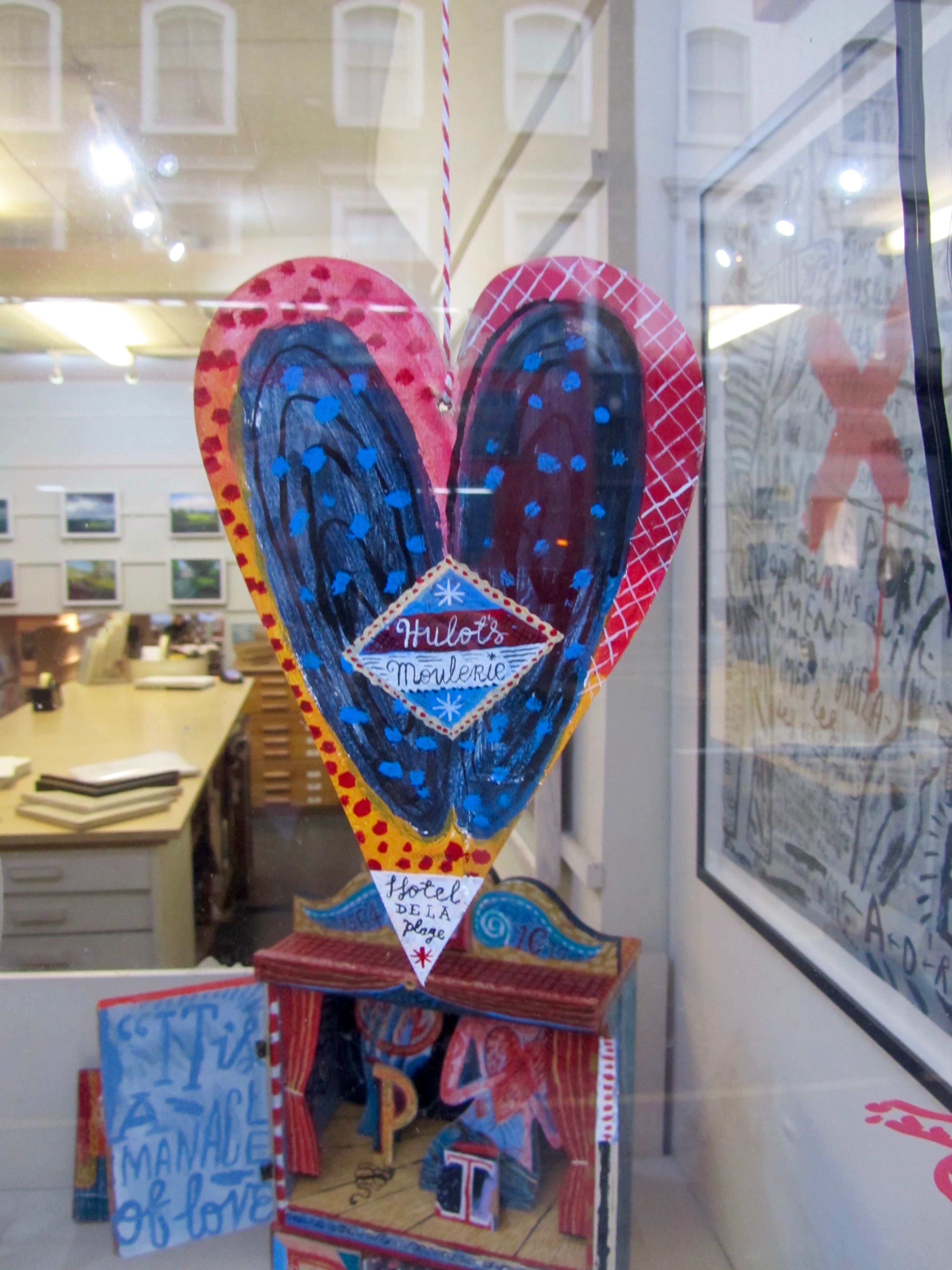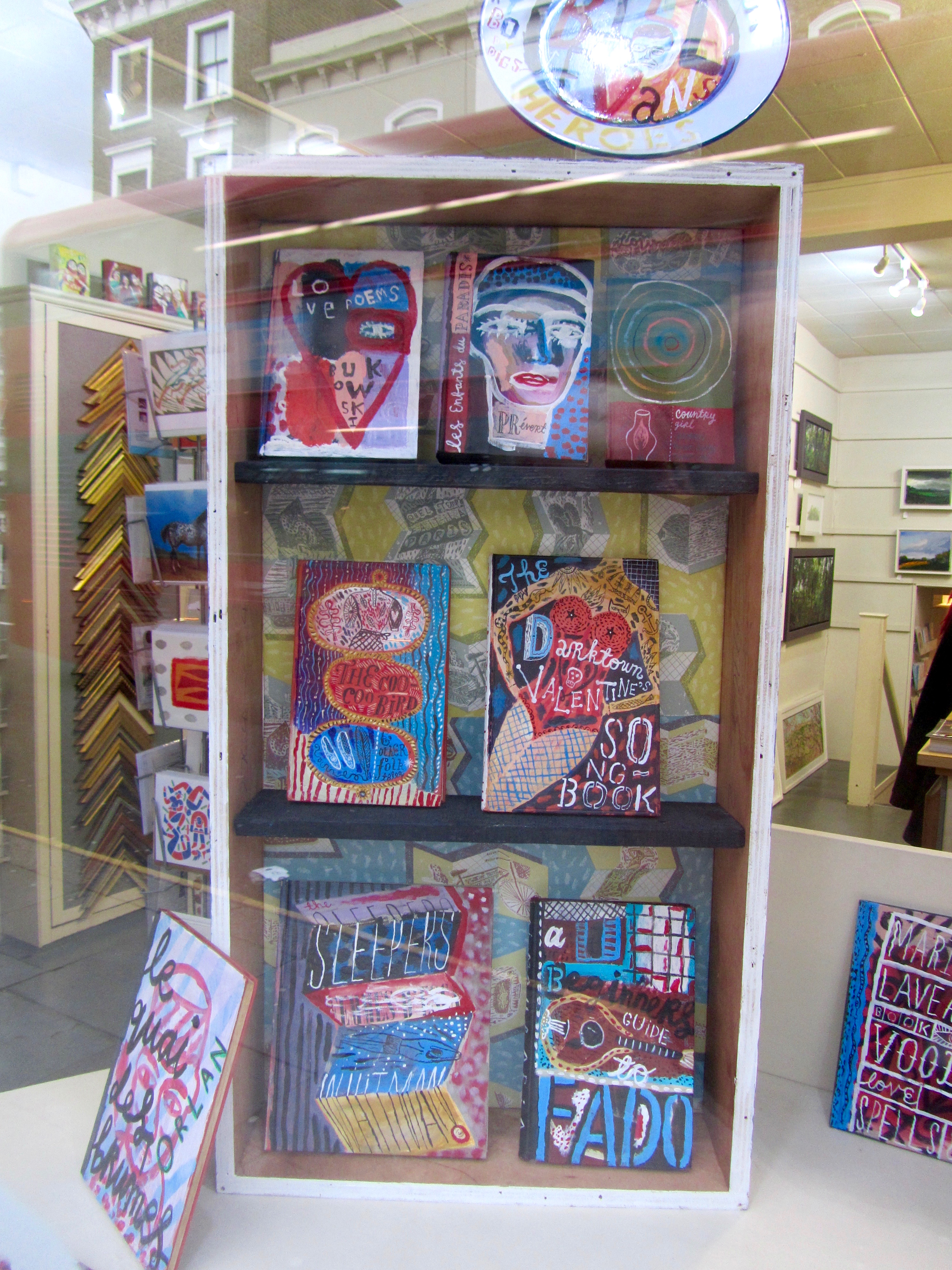 and books rescued from second-hand shops with their covers repainted.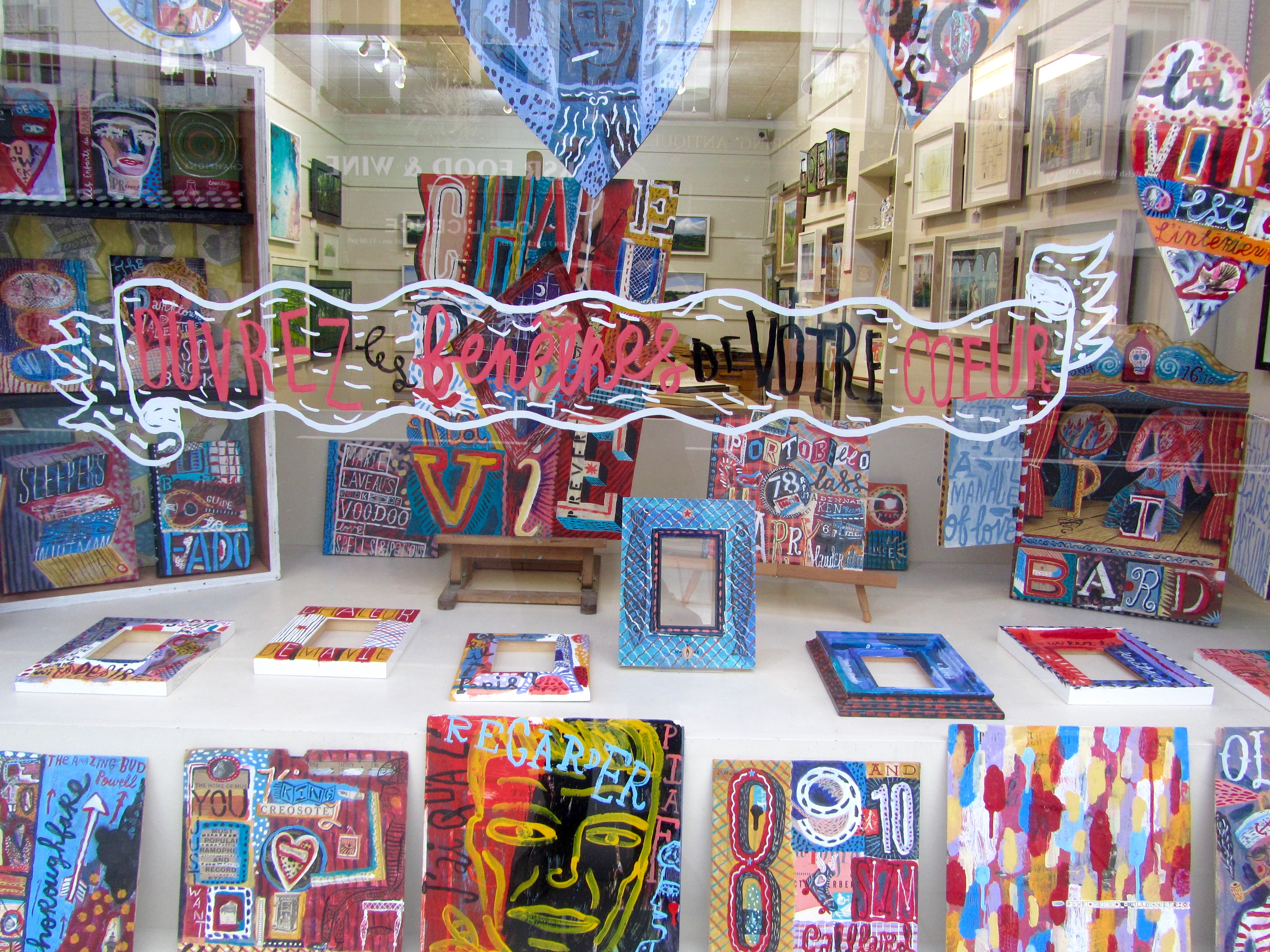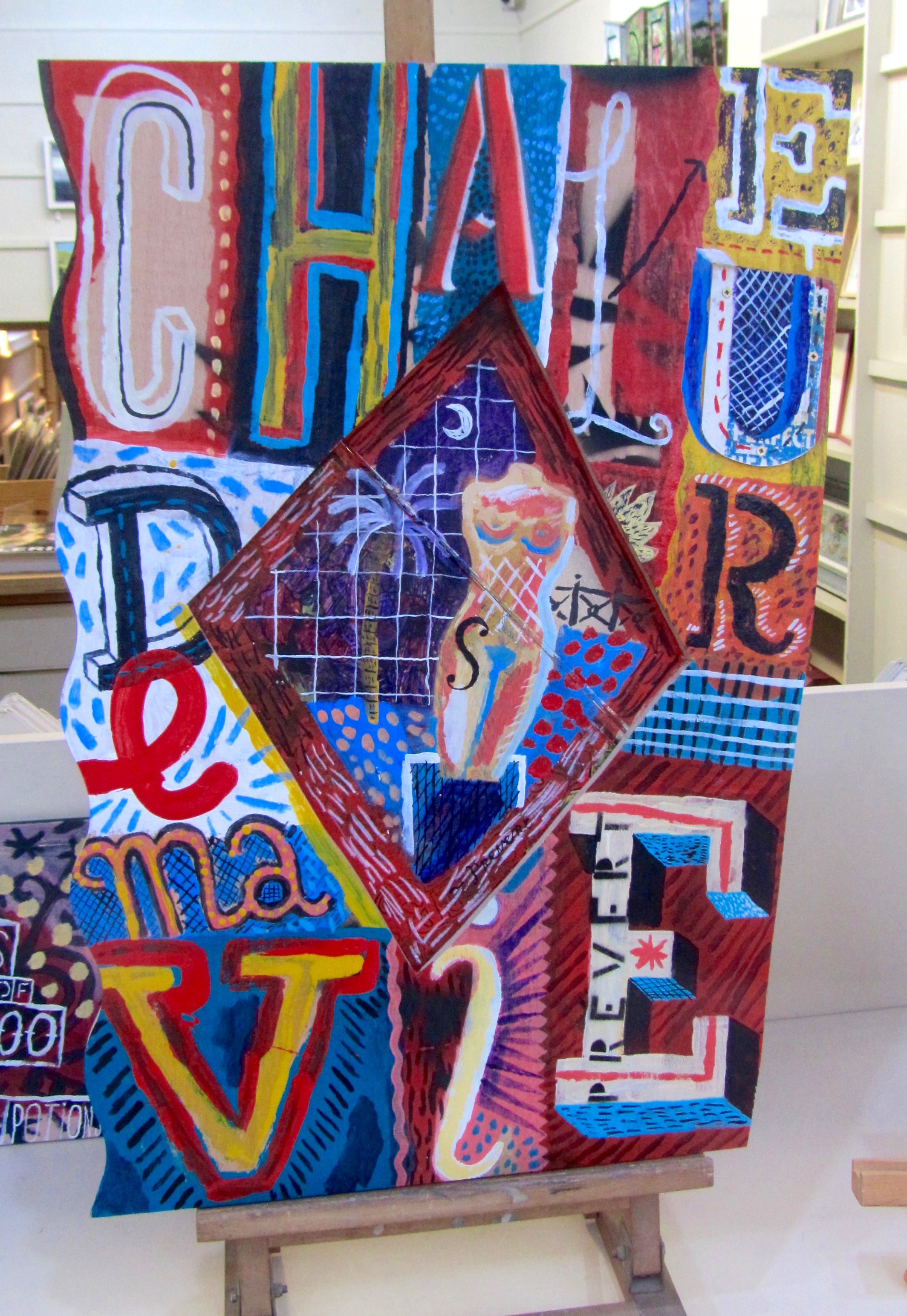 Jacques Prévert: Chaleur De Ma Vie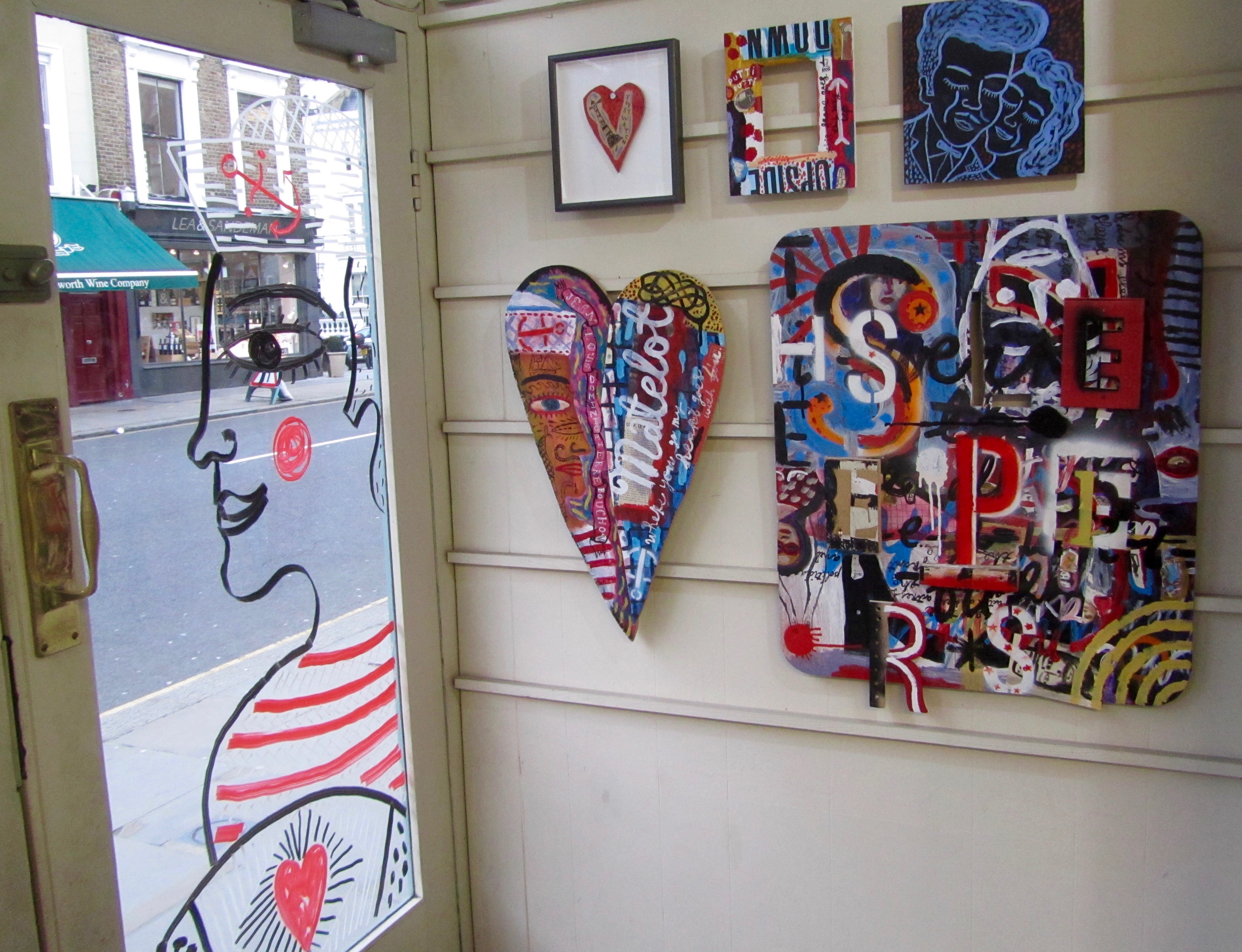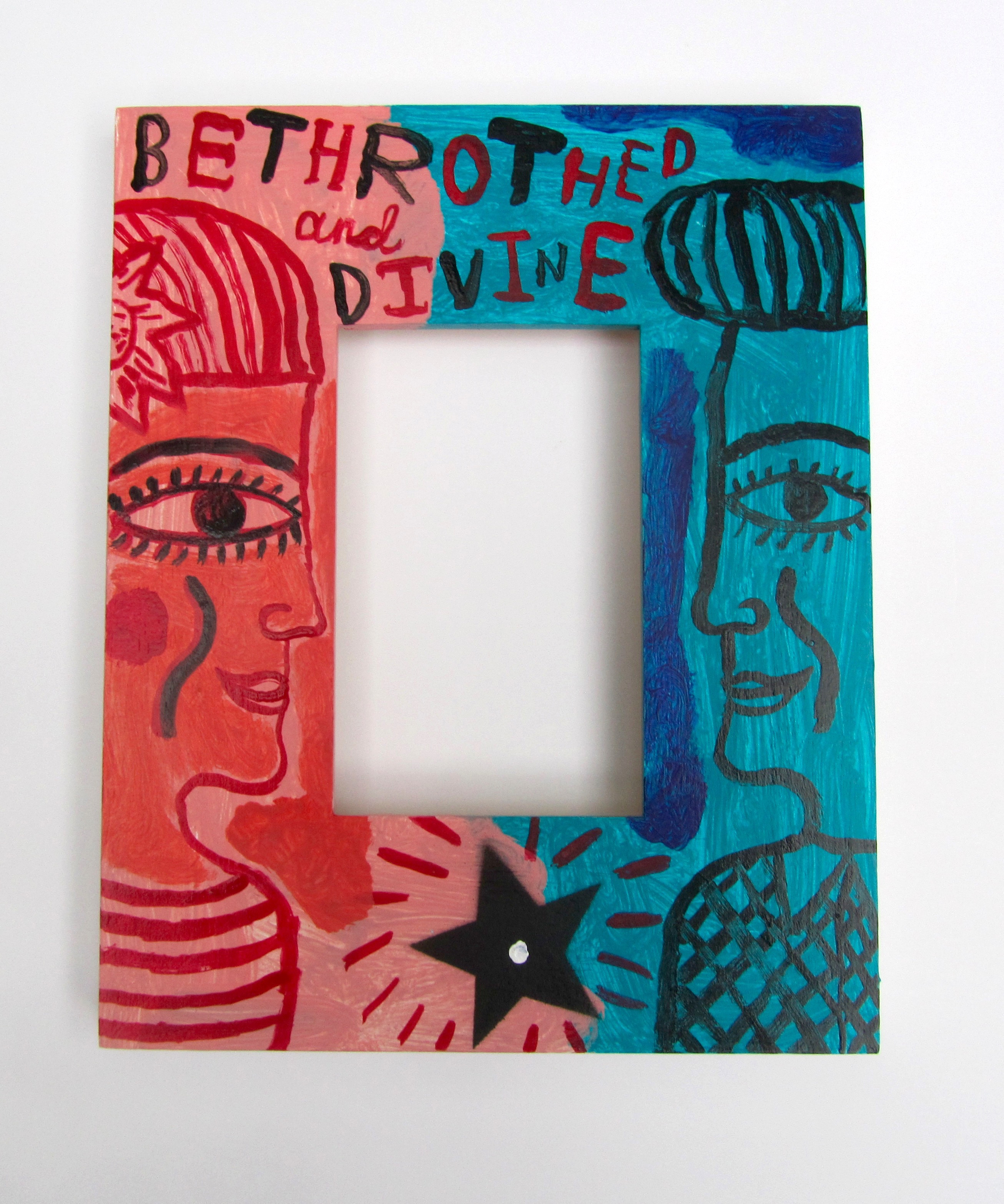 There are also some rather fetching hand-painted frames, perfect for a picture of your beloved.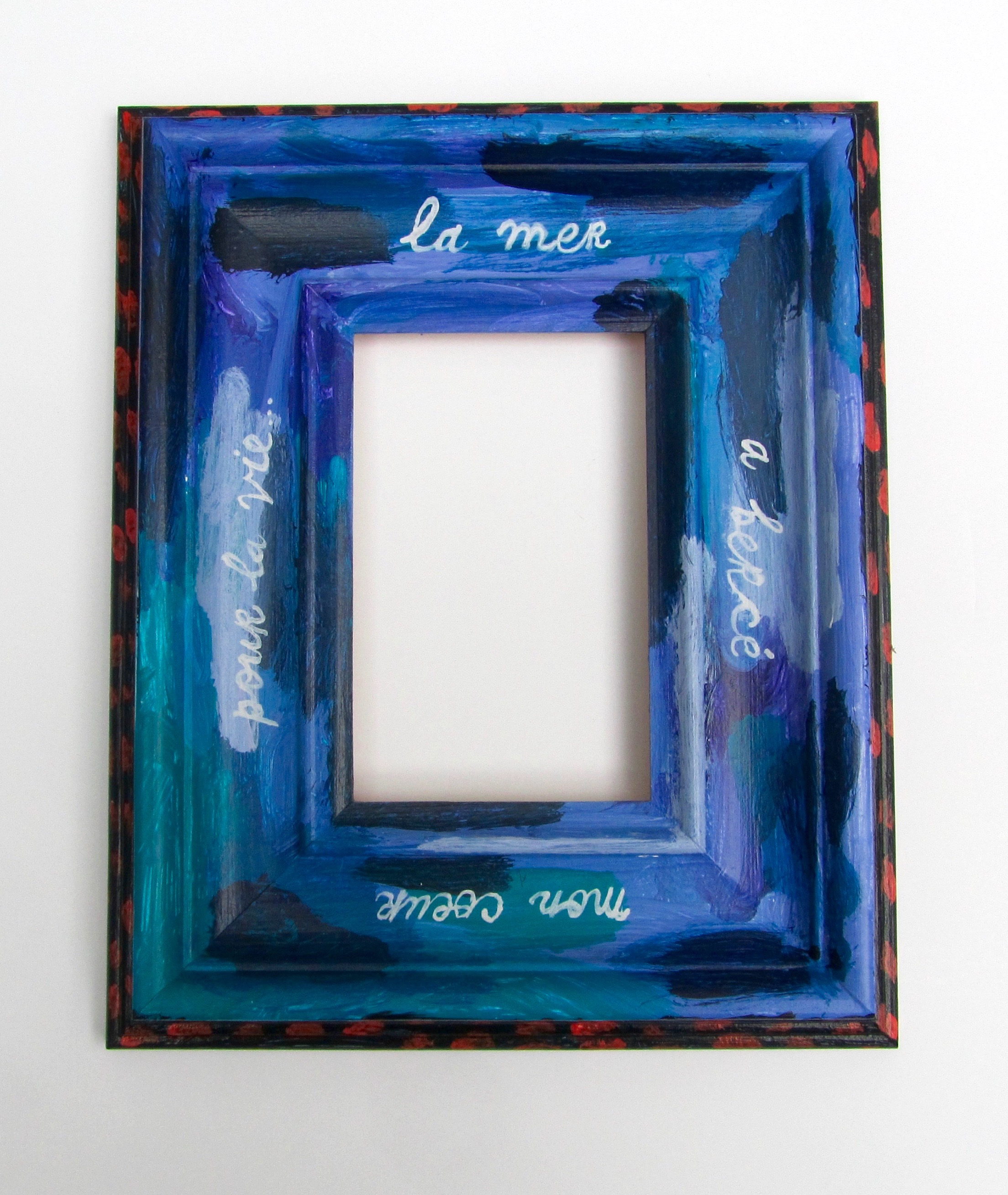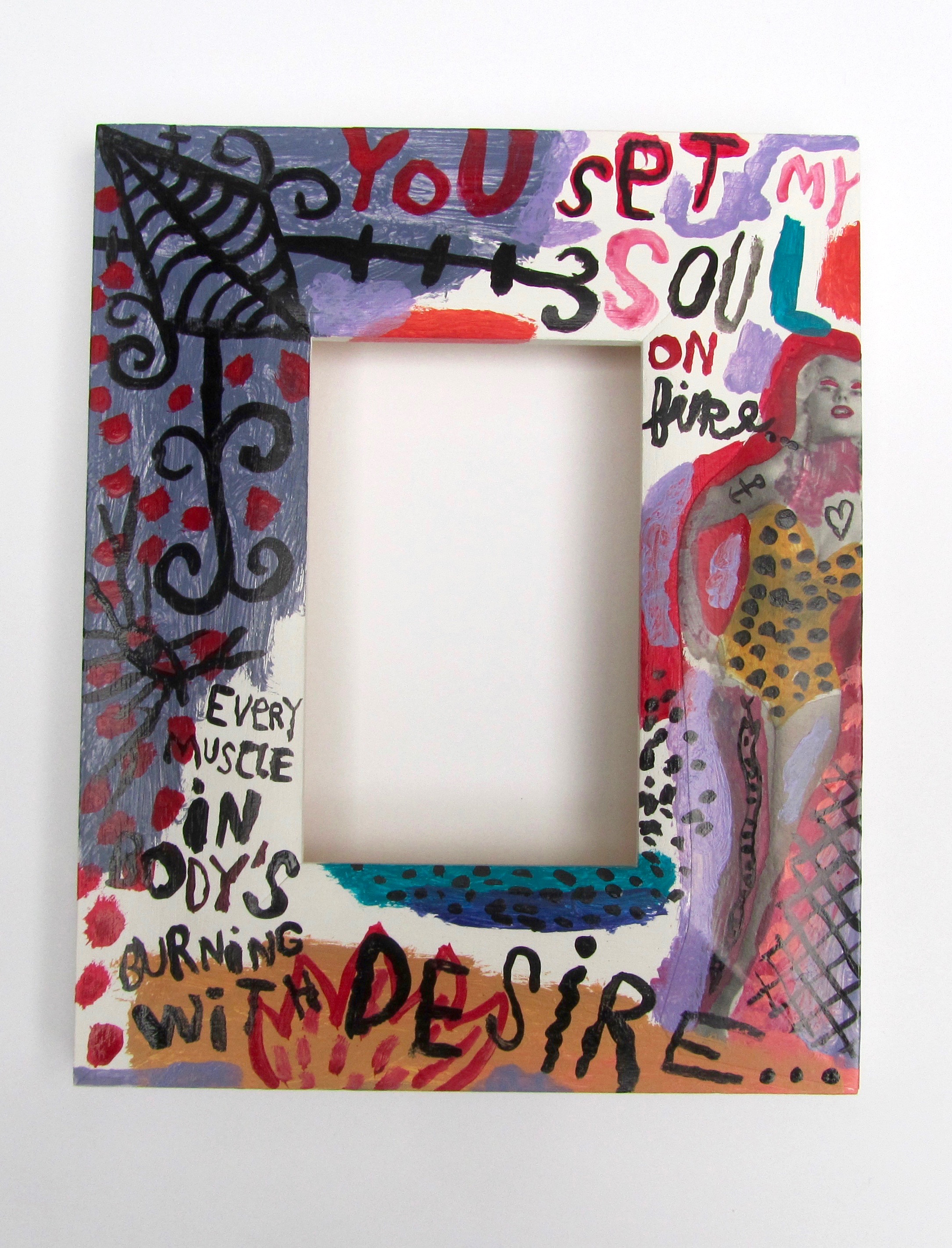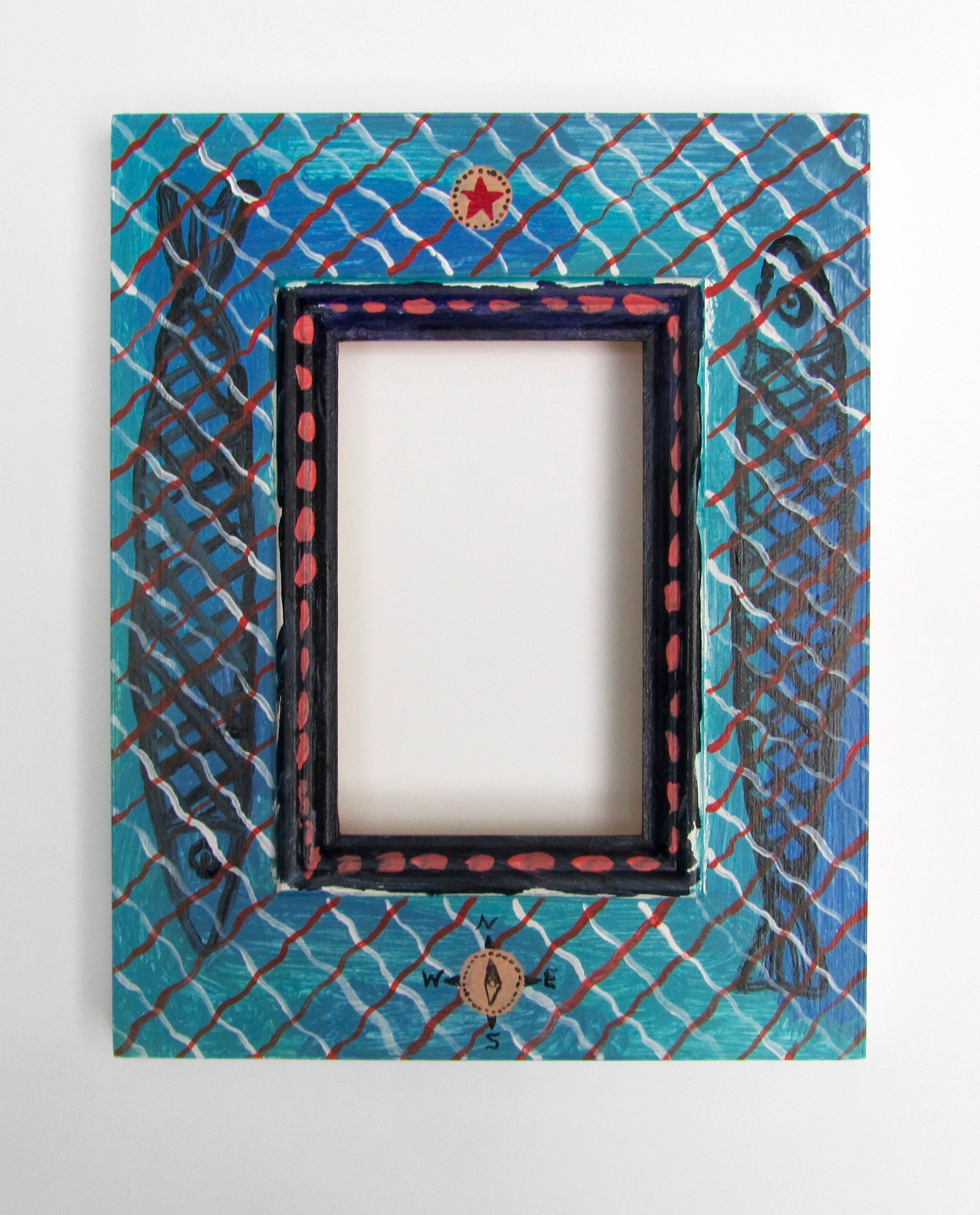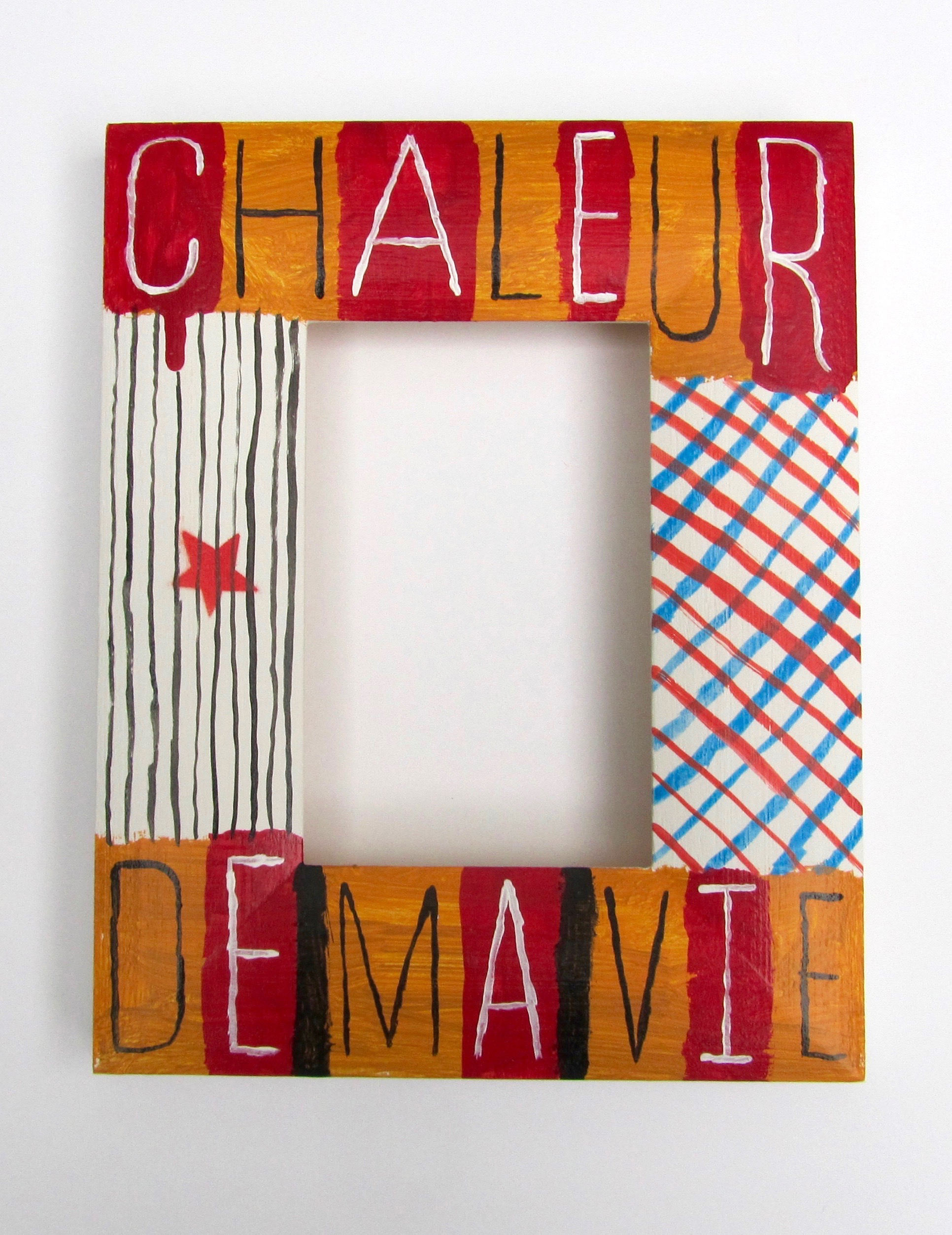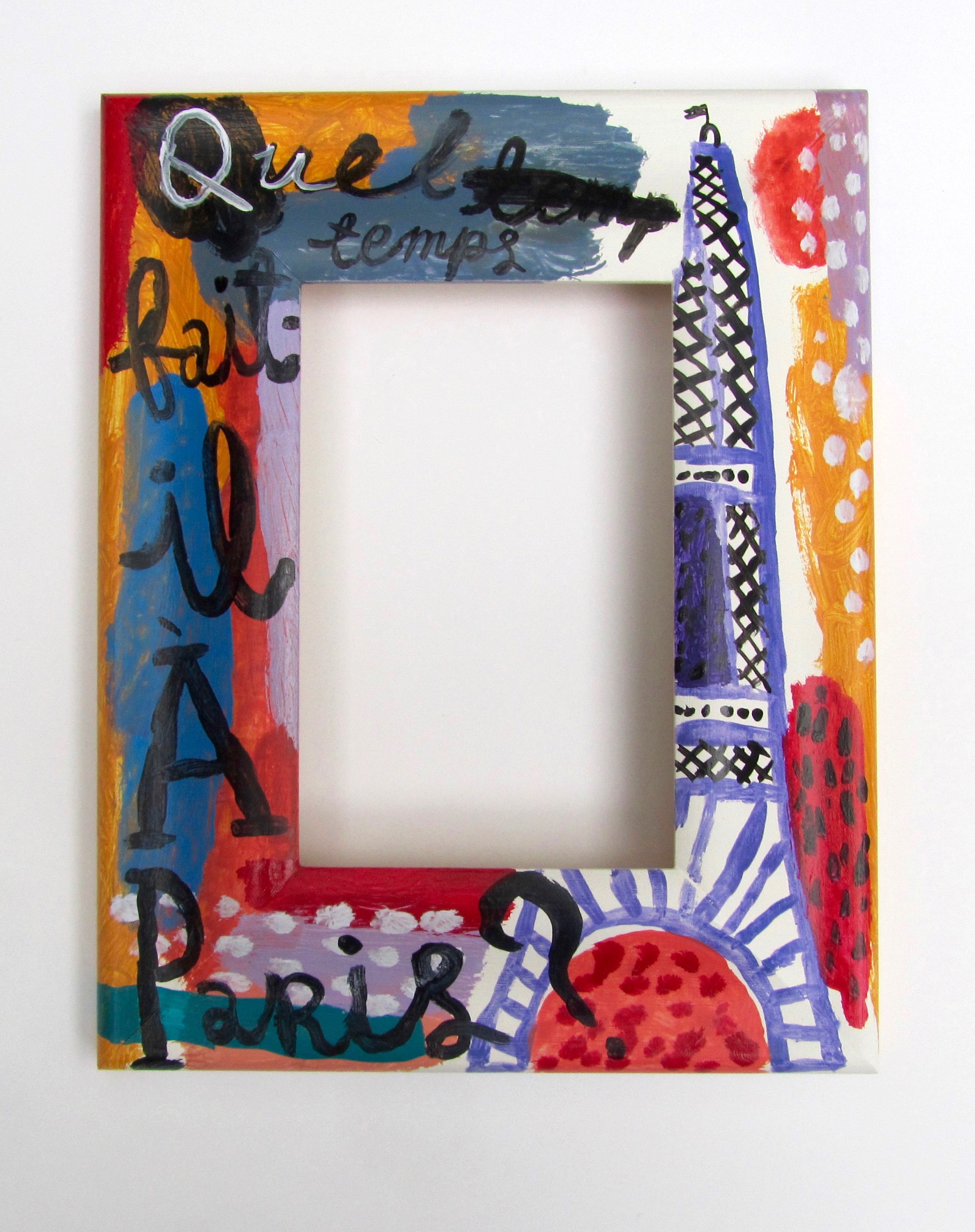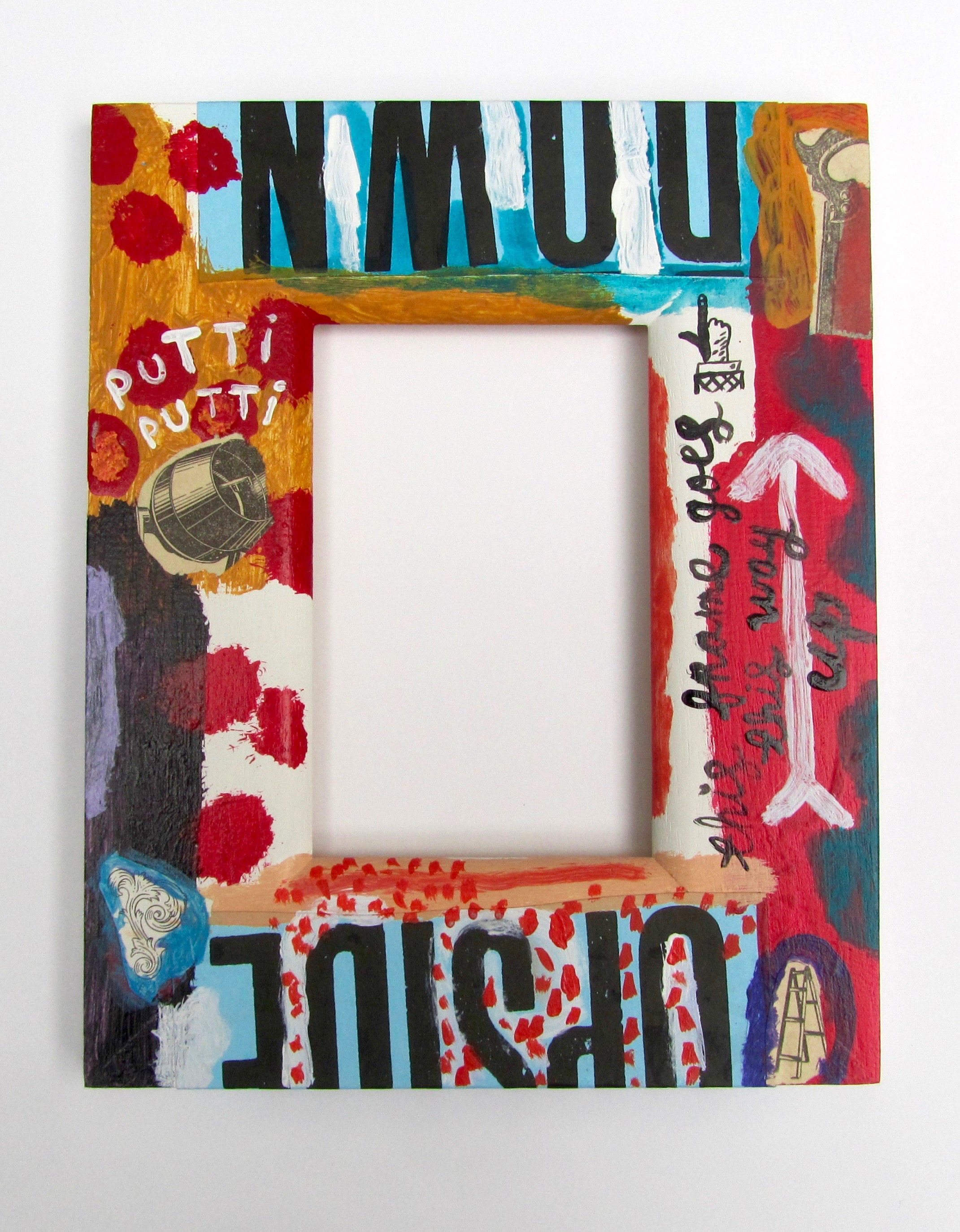 There's all these and lots more besides, each one a guaranteed 100% aphrodizzy love-token.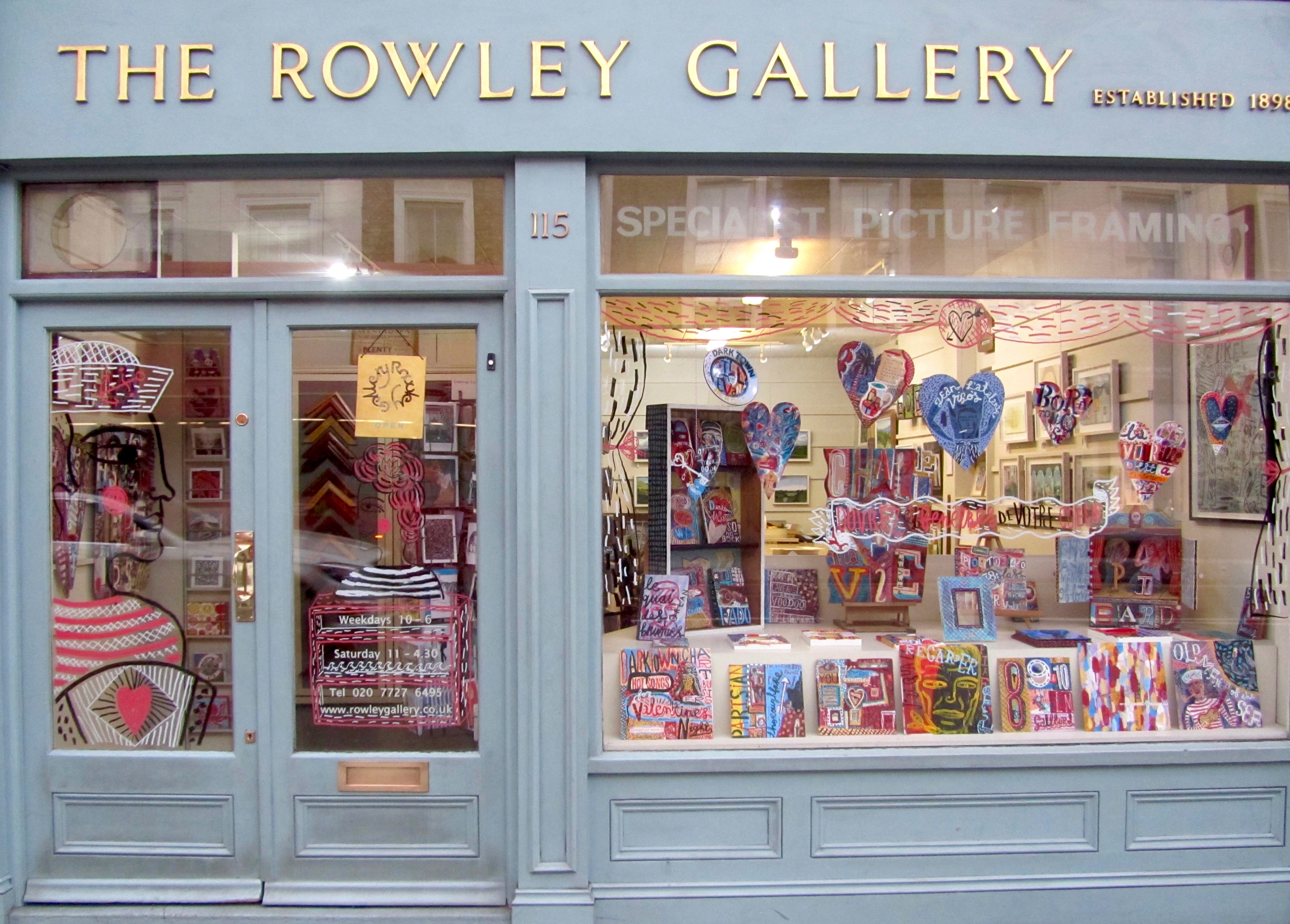 And best of all there's a playlist to go with them – Songs From The Rowley Gallery Window.
※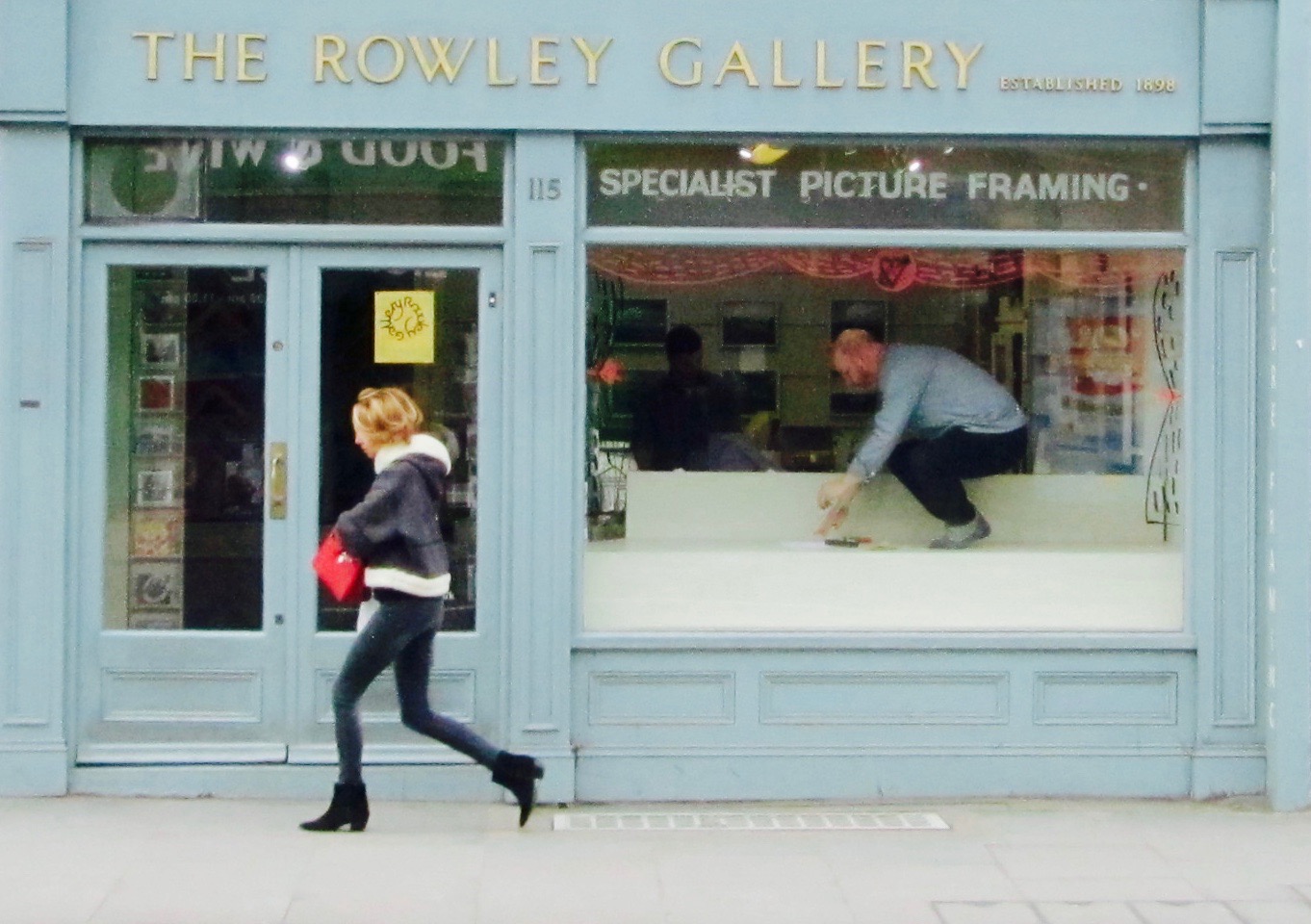 I took a photo of Jonny in our window, but then my camera's battery ran out. I took lots more with another camera but it was unfamiliar with my computer and all the beautiful photos of Jonny writing fluently backwards on the glass, and the handsome portraits of him standing proudly before his finished display, and all the rest were sadly lost to the ether of the deleted.
But he's here until the end of February. His home is where his art is. Come and see for yourself.
Jonny Hannah / The Rowley Gallery
※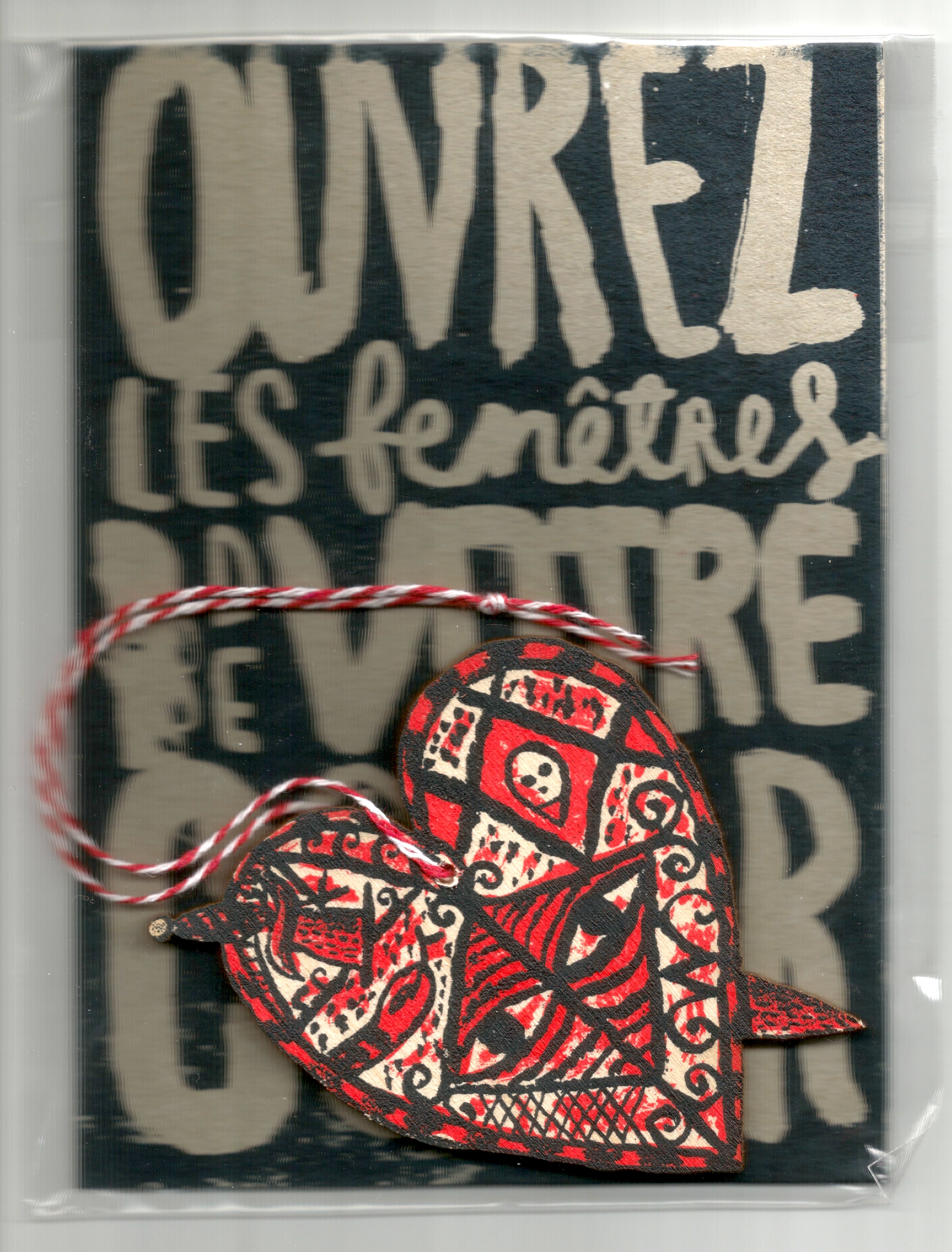 Jonny Hannah will also be appearing at Yorkshire Sculpture Park
on 17th February in The Return of the Darktown Valentine's Cabaret.
※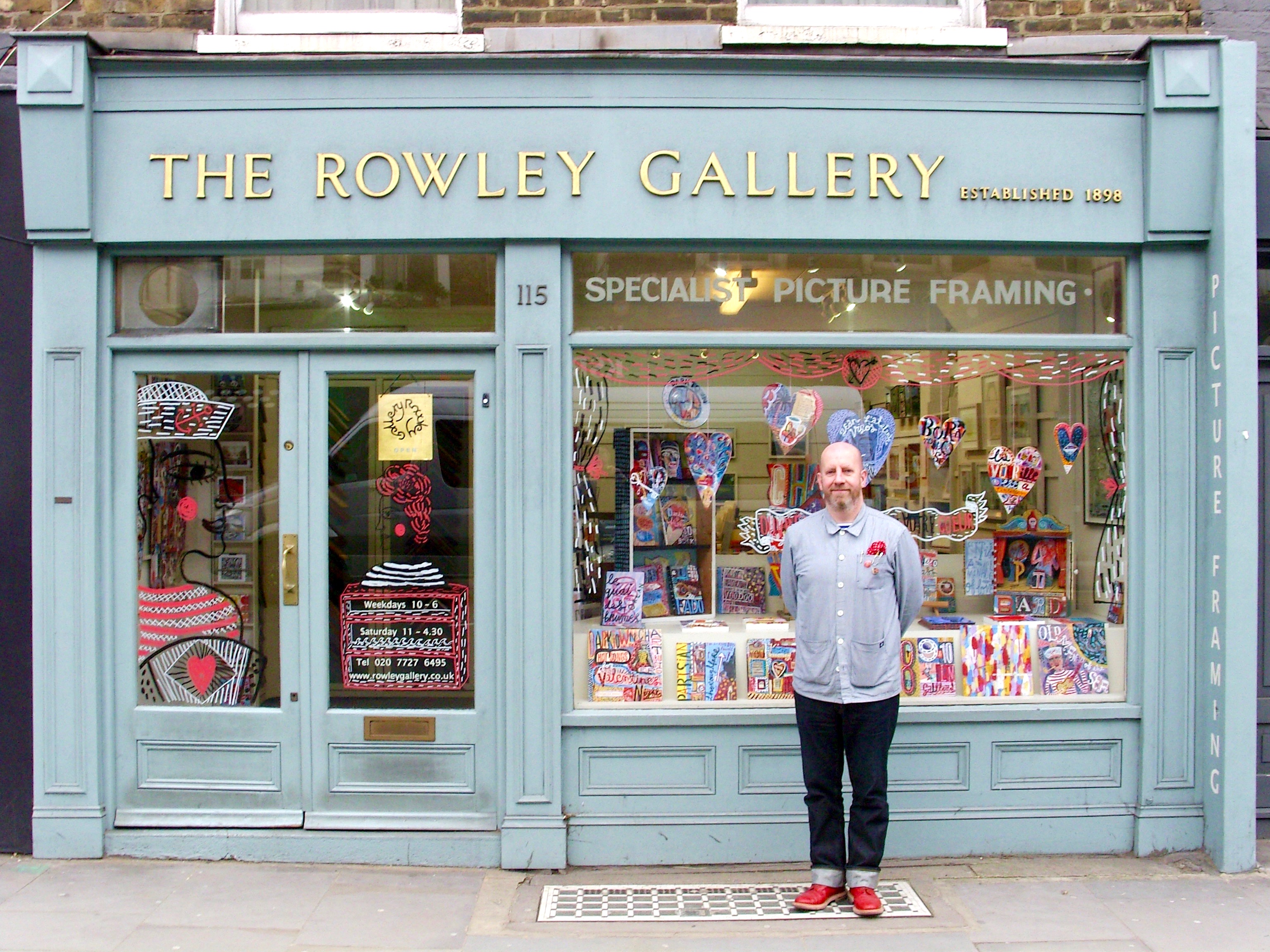 PS: Two weeks later the missing photos resurfaced! Here's Jonny outside our window. Thank you!