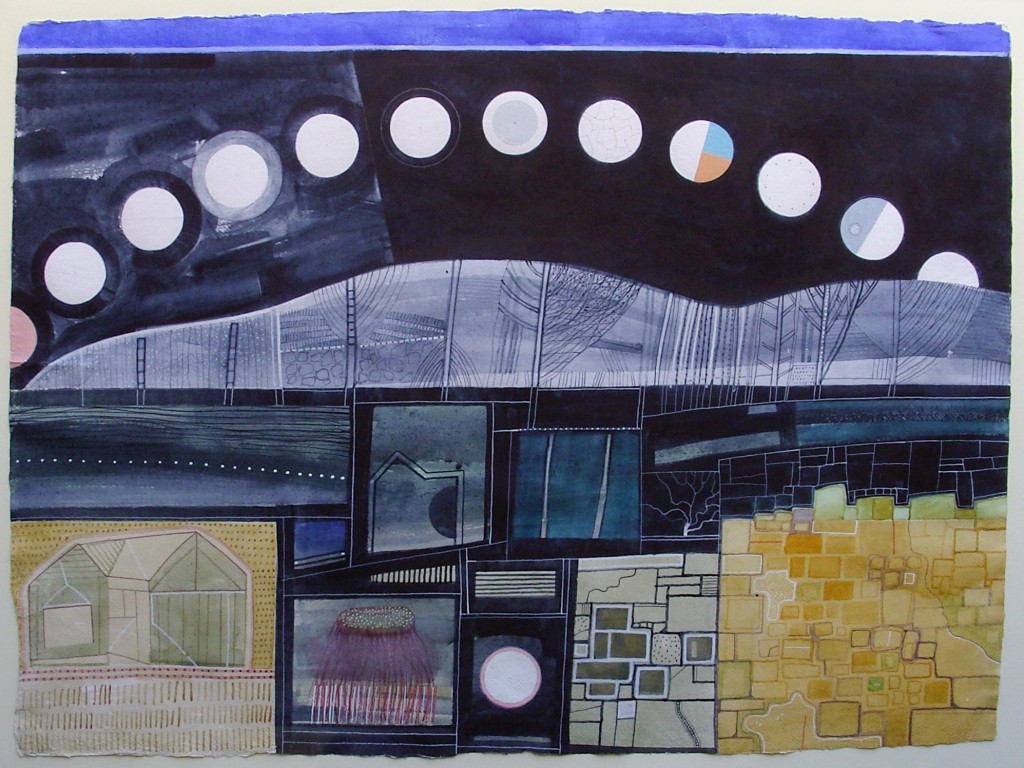 This large watercolour was painted by Andrew Walton to celebrate 12 walks with David Attwooll on Oxford's Port Meadow. Their journeys were documented in Ground Work, an exhibition of painting and poetry earlier this year at Art Jericho. Moon Arc was not included in that exhibition but it is now on view in the window of The Rowley Gallery.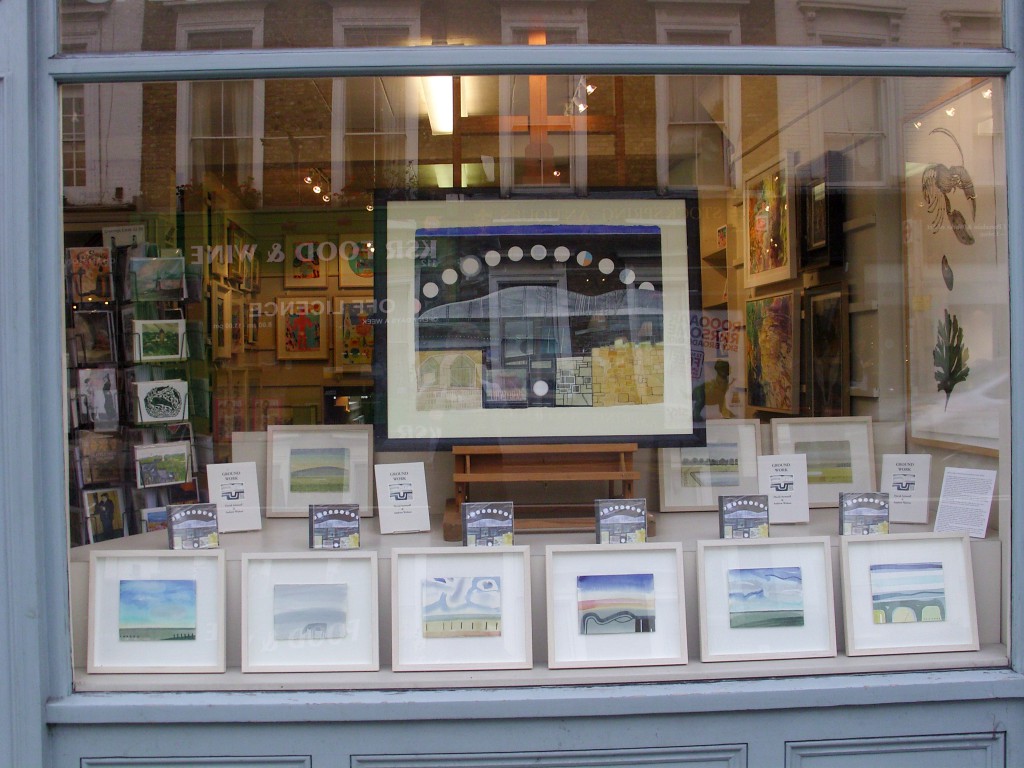 It's accompanied by some smaller watercolours and the last few copies of the Ground Work book, with David's poems and Andrew's illustrations, and there's also Lunaris, a CD of music by Frank Harrison, much of it inspired by the Ground Work exhibition.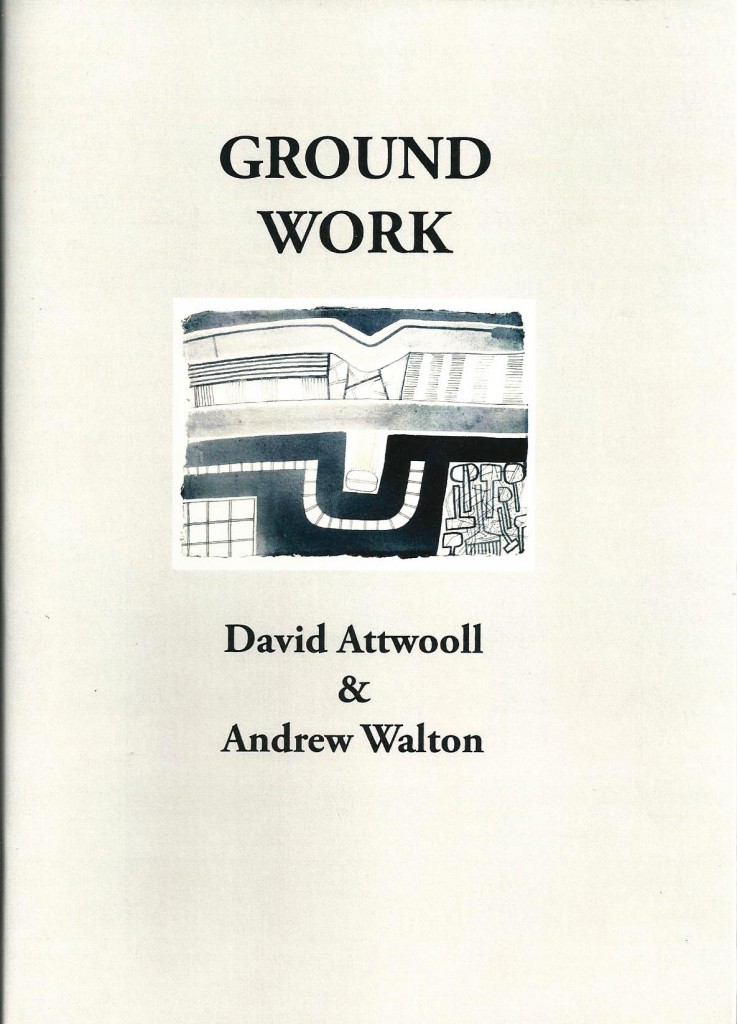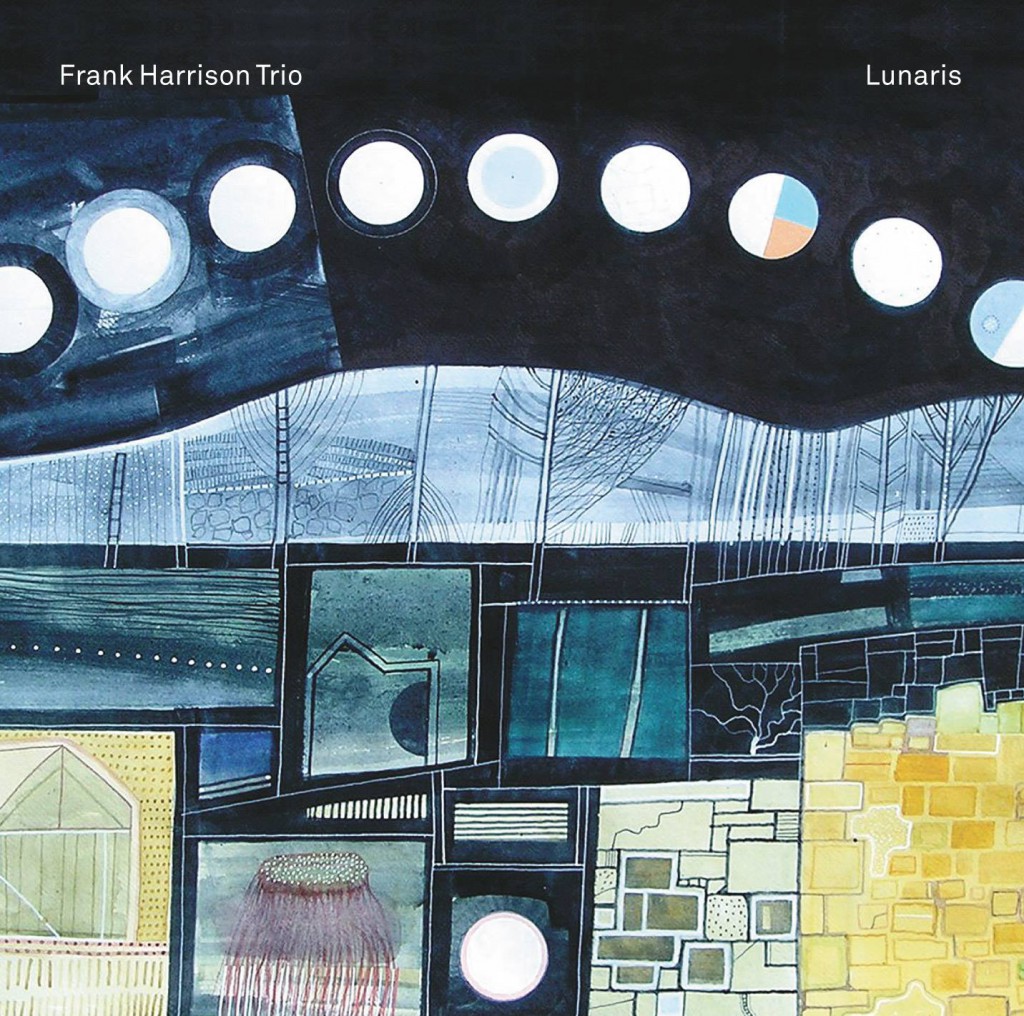 I wanted to include a track from the CD here but wasn't sure which piece to choose. I particularly like An Evening of Spaceships and UFOs so I checked with Frank first…
Feel free to use any track that you like – 'An Evening of Spaceships & UFOs' would work well with the images I think. All the original tracks were indirectly linked to Port Meadow in that I was looking at lots of Andy's images while composing. Actually 'An Evening of Spaceships & UFOs' was a group improvisation so really just about what was happening at that very moment – but I don't think it matters!
Frank Harrison Trio: An Evening of Spaceships and UFOs
Frank Harrison, piano; Dave Whitford, double bass; Enzo Zirilli, drums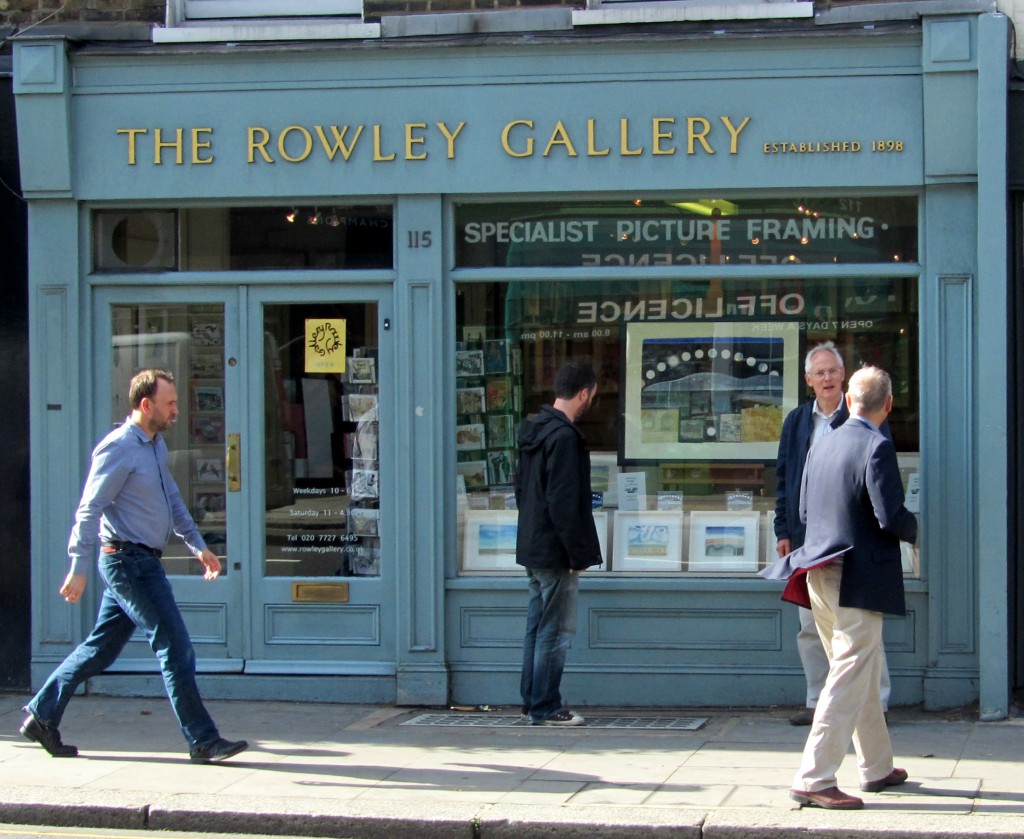 Then there was an encounter on Kensington Church Street, another trio come to check the window – Andrew Walton, brushes; David Attwooll, side drum & lyrics; Frank Harrison, piano – aka AnDaFra.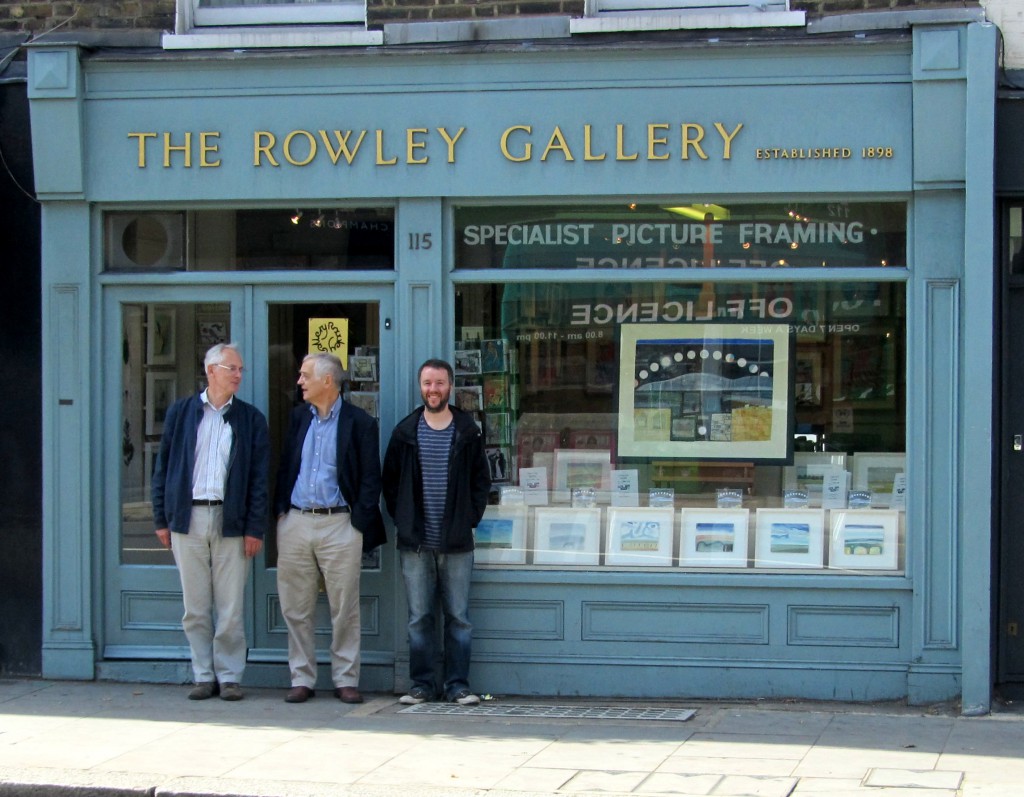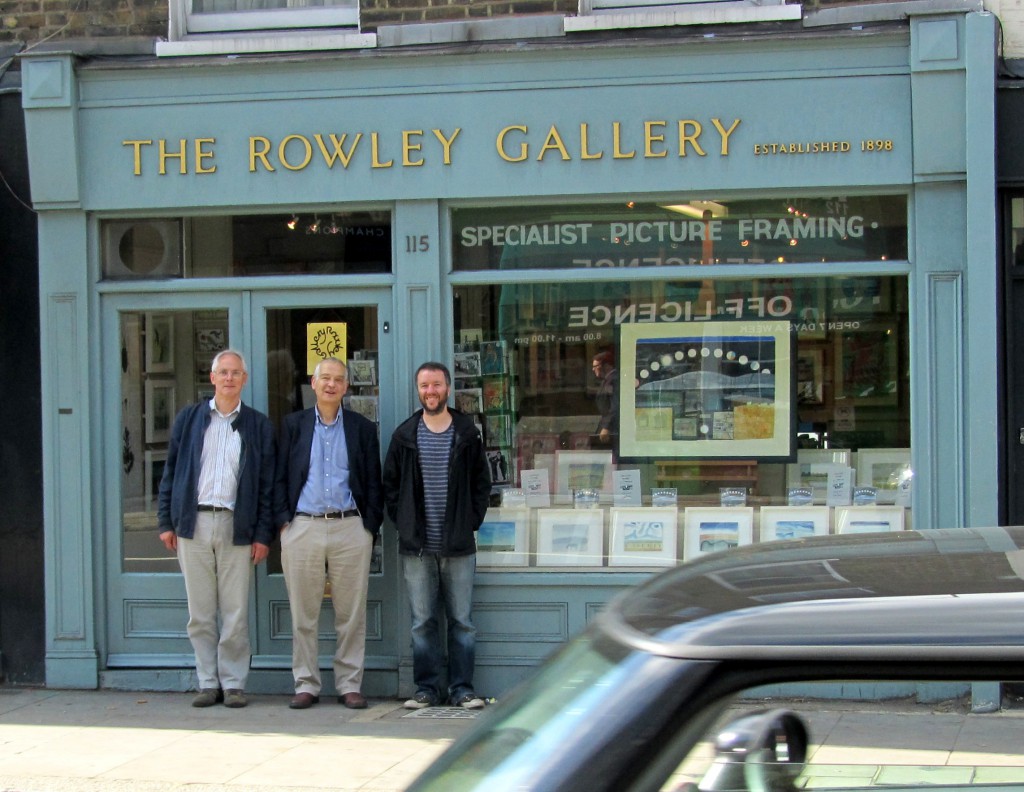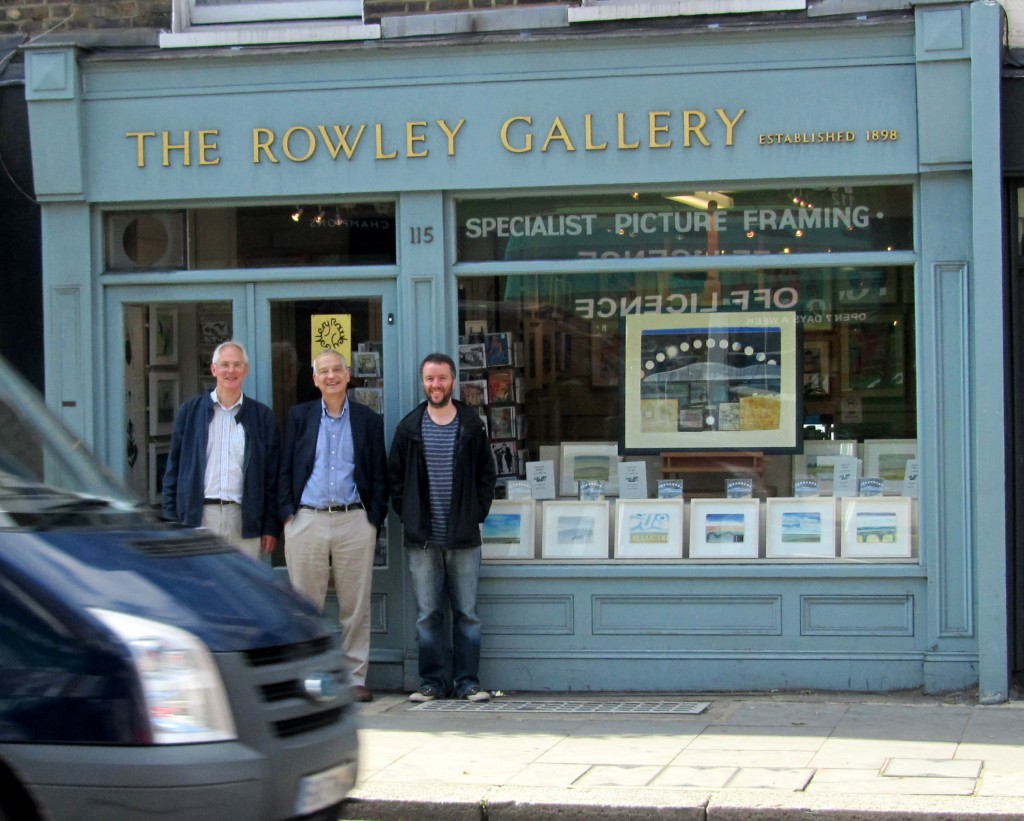 Maybe it's a quartet if you include the photographer…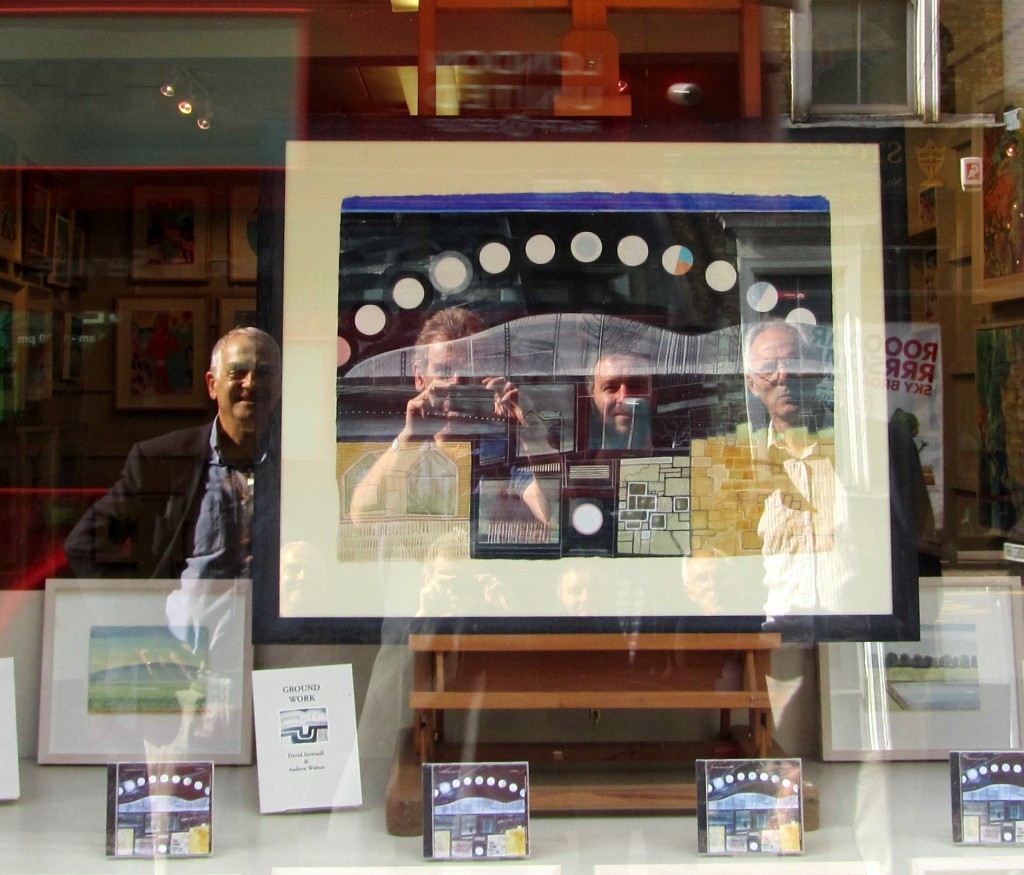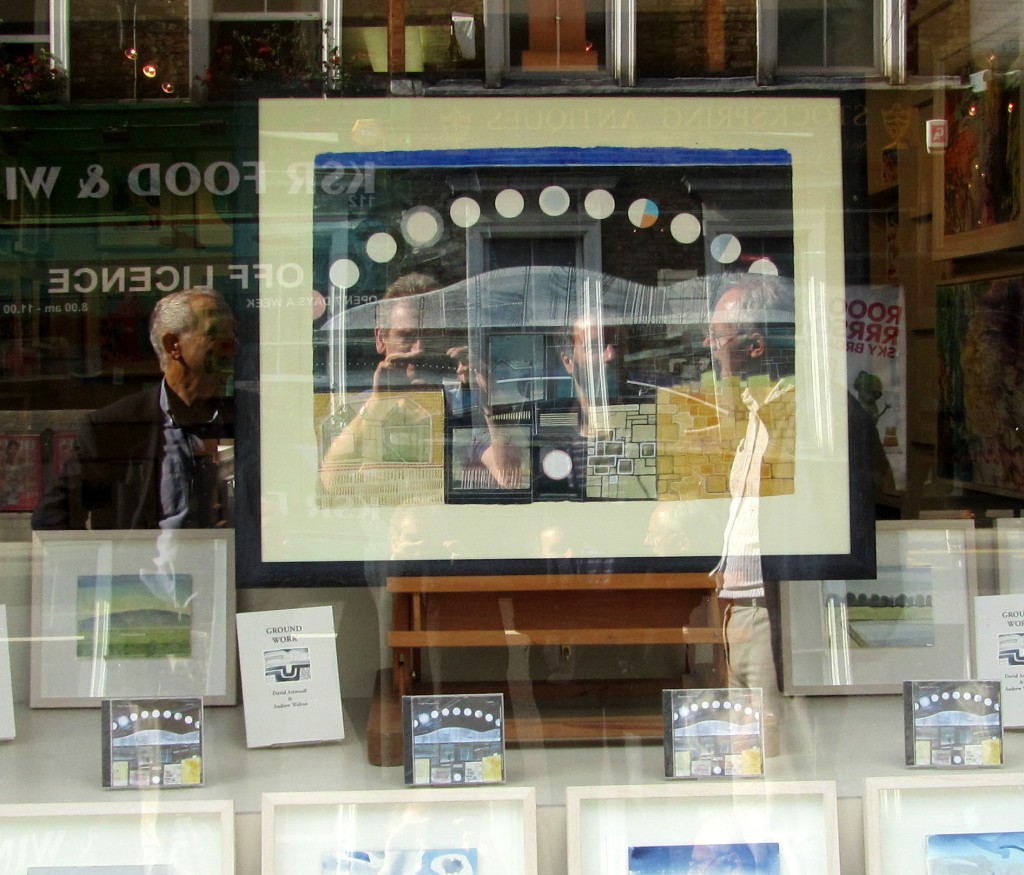 Please also see the earlier Frames of Reference posts, Walton's Treat and Lunaris, and see more by Andrew Walton at The Rowley Gallery, more by David Attwooll here, more by Frank Harrison here.