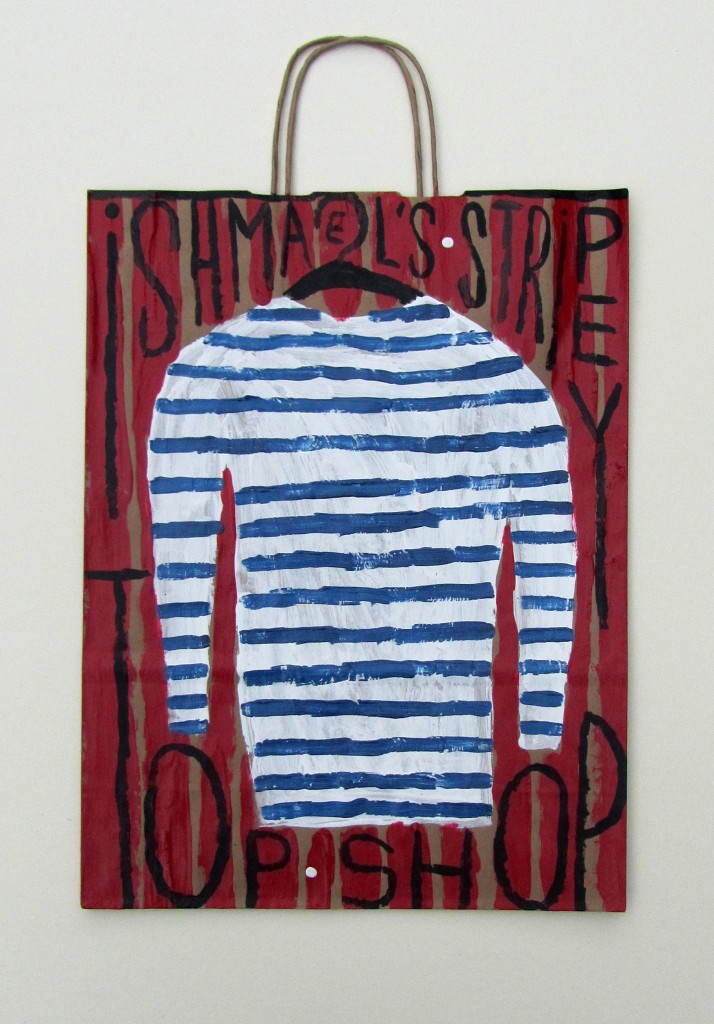 After we hung Jonny Hannah's exhibition at Kensington Place last week I discovered a box of leftovers containing these wonderful hand painted paper carrier bags, for these popular high street retailers – Ishmael's Stripey Top Shop, Henry Thomas Tackle & Bait Shop, Ahab's Fish & Crinkle Cut Chip Shop, The Cullen Skink Fishmongery. We're just missing The Kensington Plaice.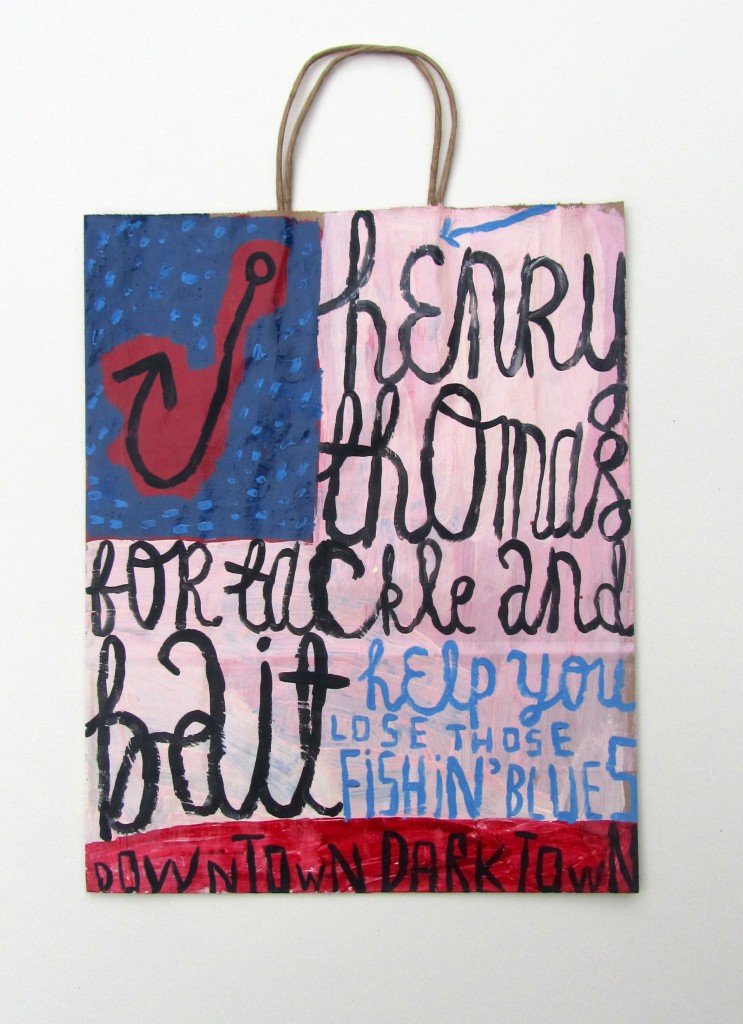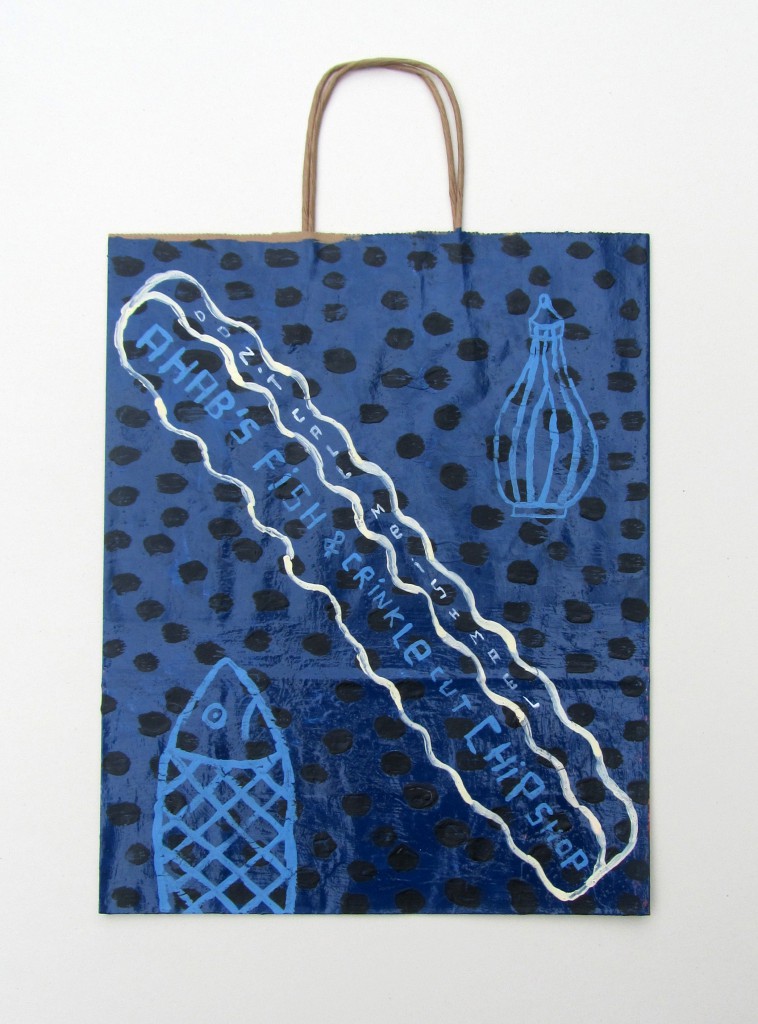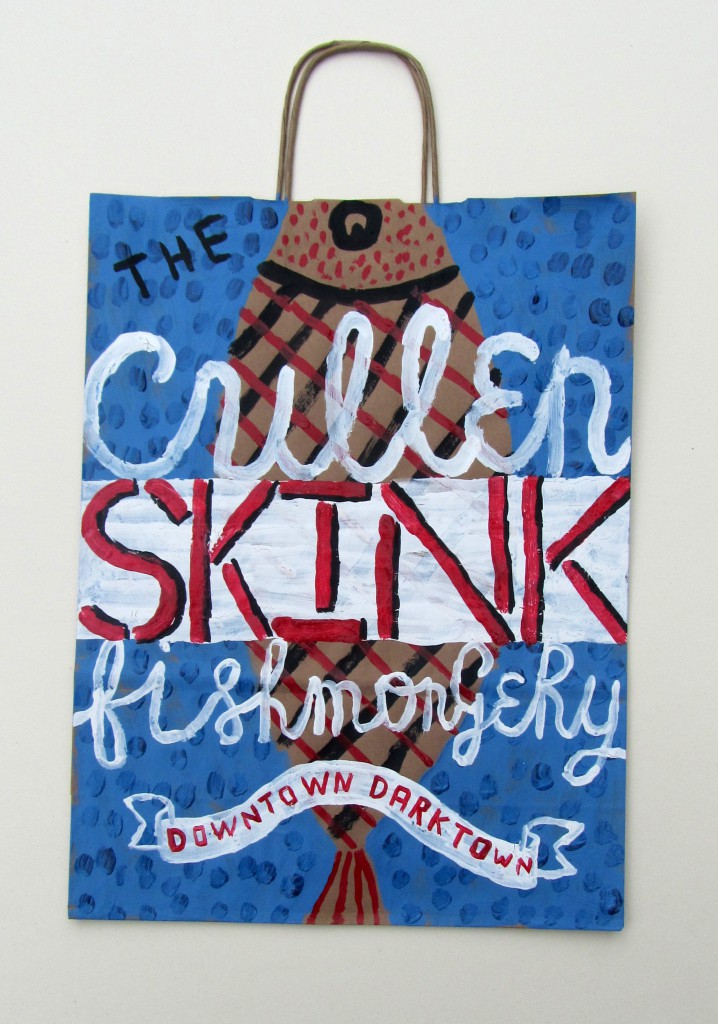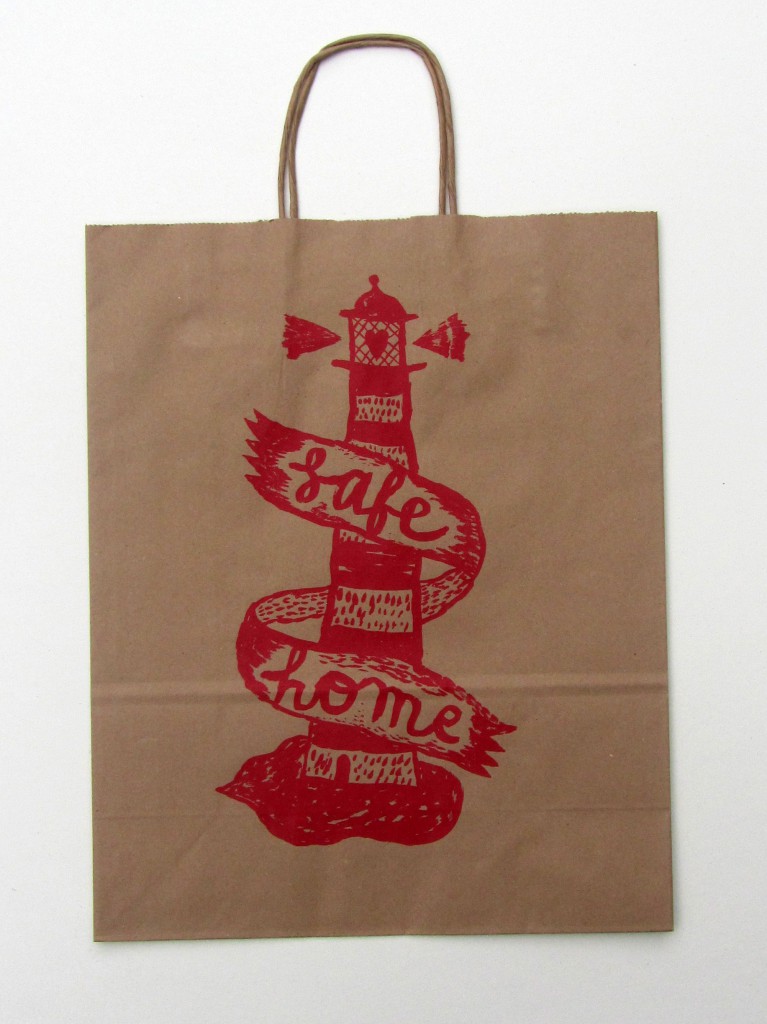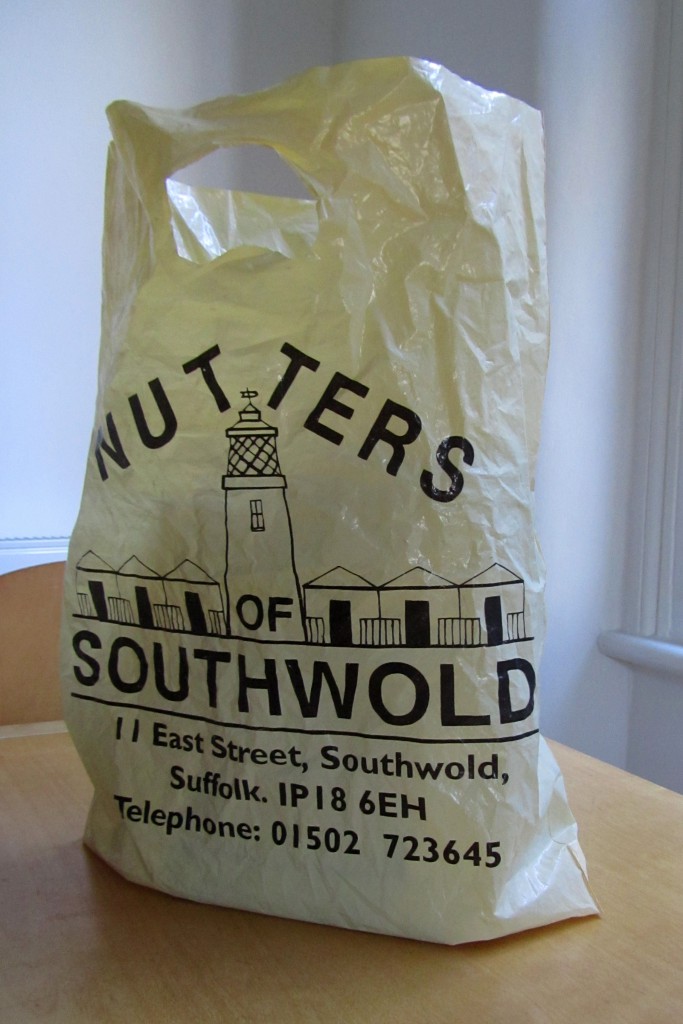 Then I found this seaside souvenir under the stairs. It must be at least 15 years old. It had been waiting for the right moment to be filled with lots of Jonny's lovely CDs.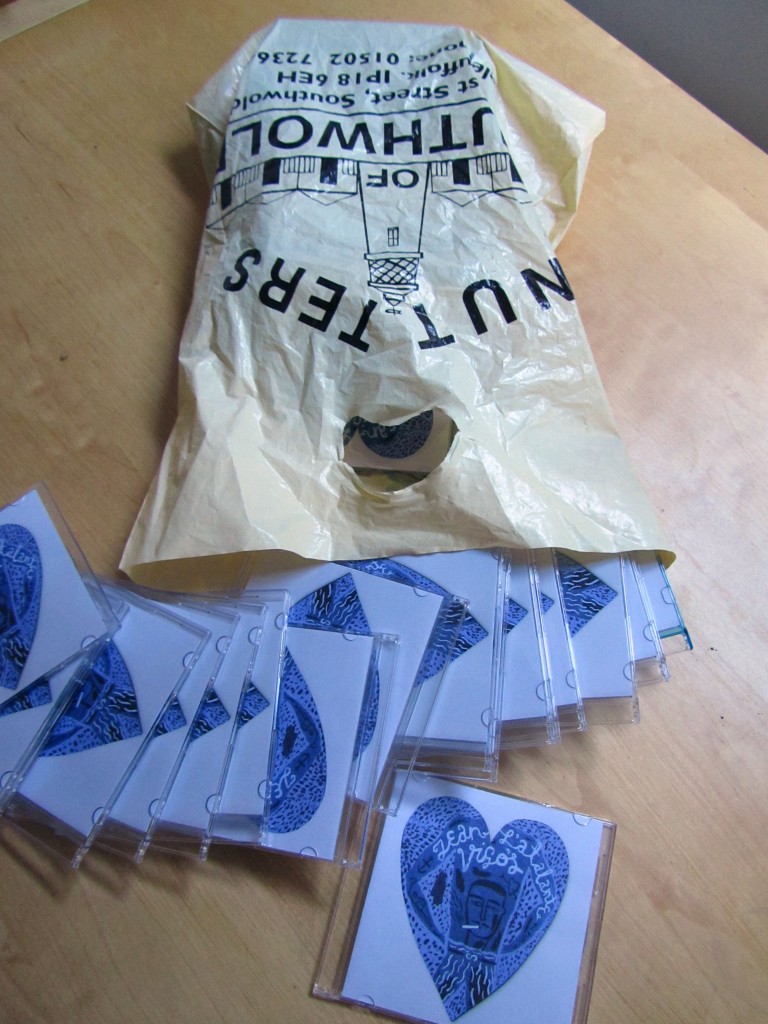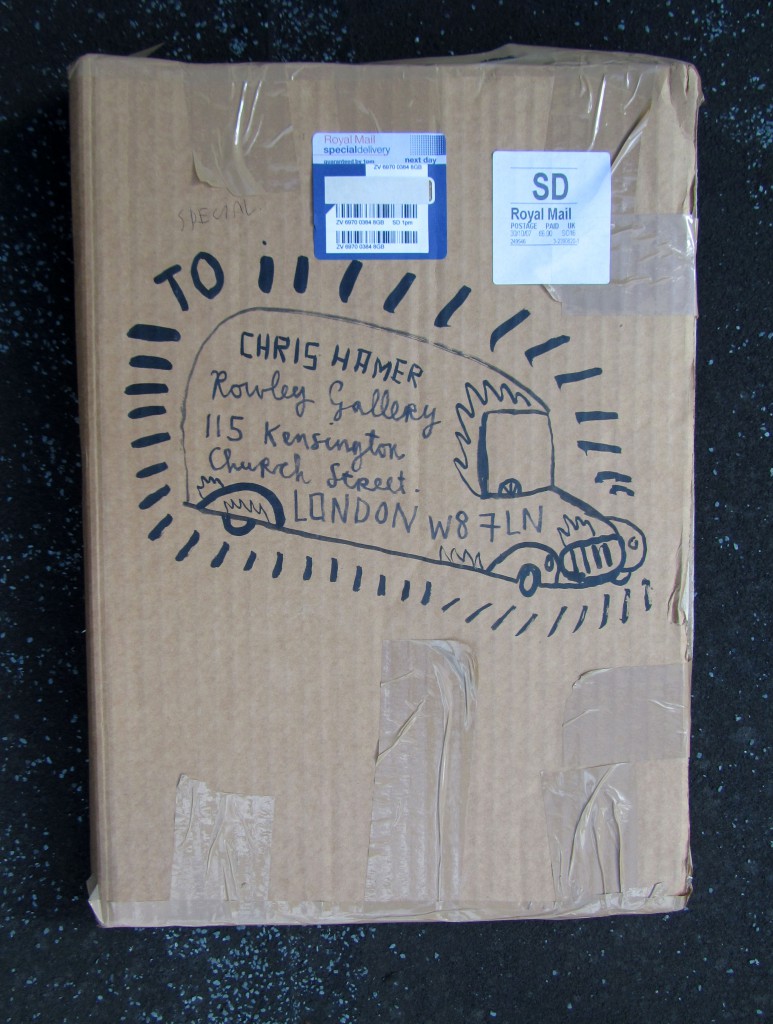 And I just can't throw out Jonny's home delivery truck. It brought us his first consignment in 2007.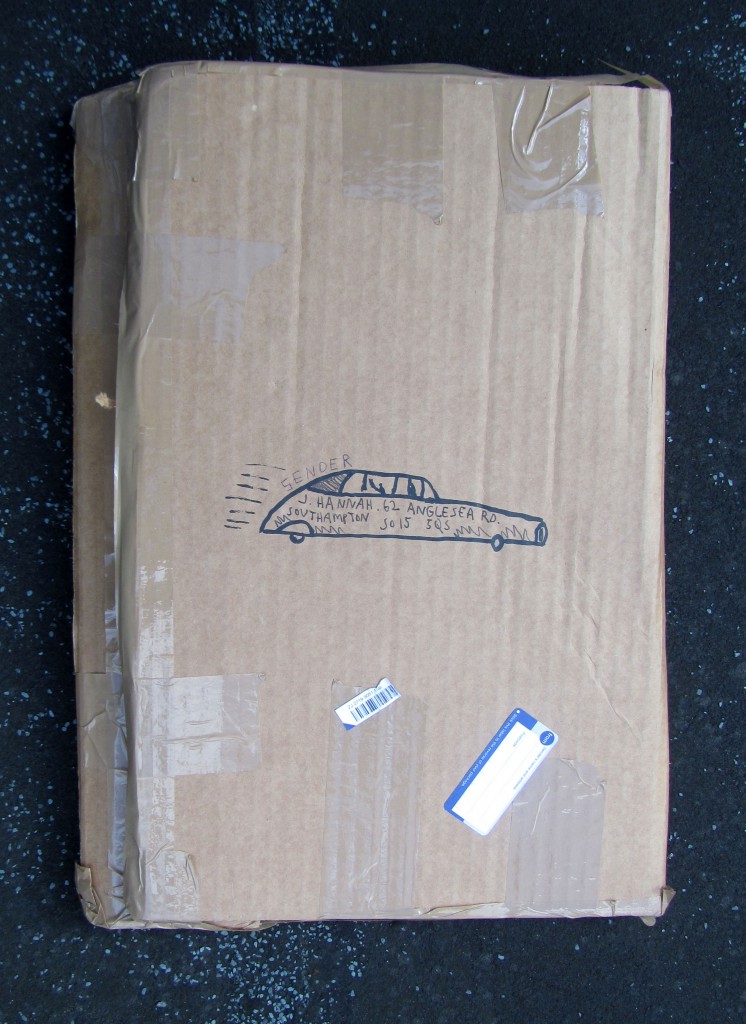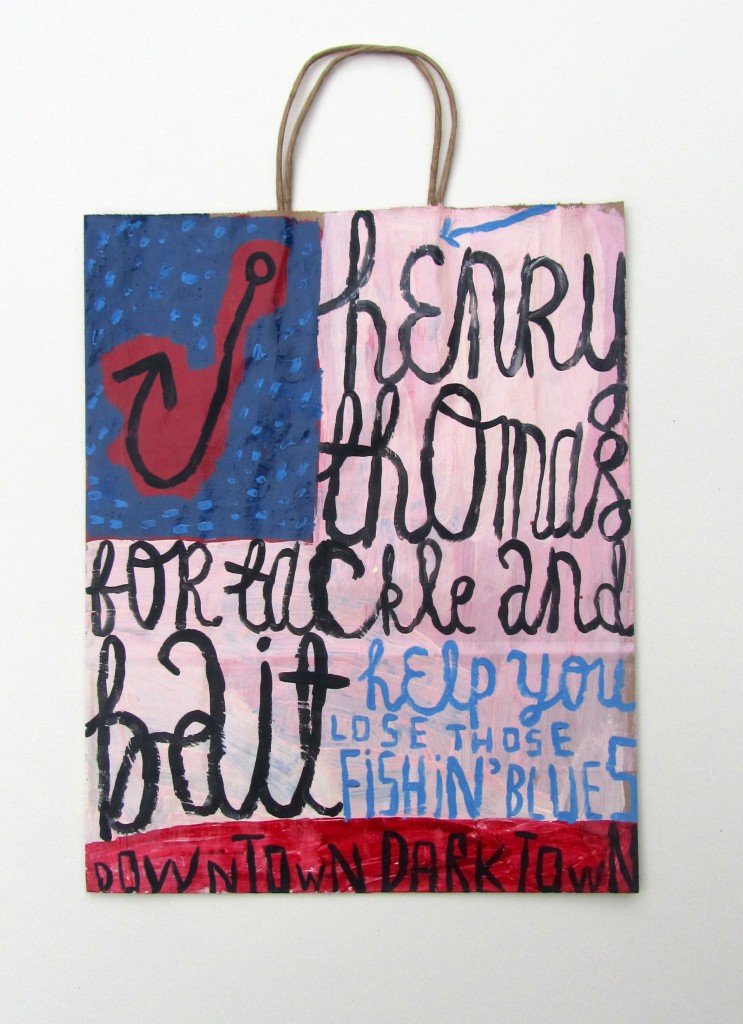 And one more time for Henry Thomas. Look inside to find his Fishing Blues. Also here by Taj Mahal.