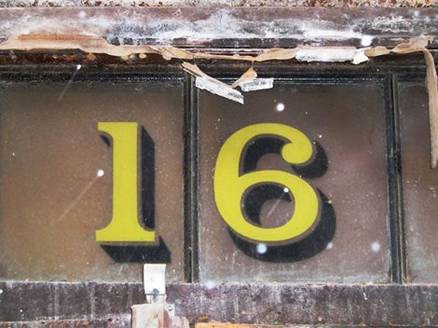 I walk through the back streets of Pimlico. Old buildings remodelled, roads resurfaced. Signs changed, decayed. The city is in flux. Its natural state. Each time I walk this route old things have gone. New things arrive only to become worn, textured, old in turn.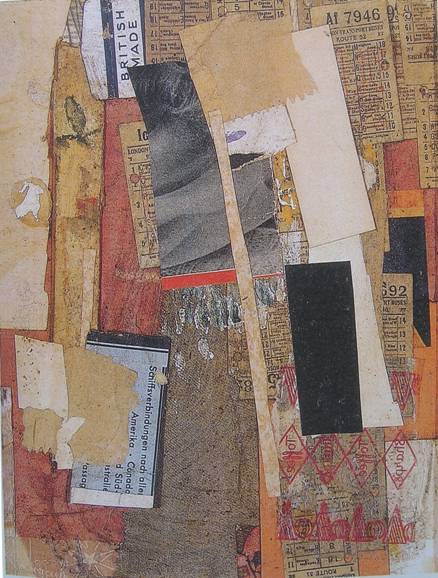 In the quiet of the gallery I am struck by the delicate faded magic of Kurt Schwitters' collages. Looking into them as one would an Indian miniature are to be found words, letters, maps, bus tickets – everywhichway. Signs of a mind that stretched world wide. Film stars and old master portraits. I think of Joseph Cornell in New York with a similar scope.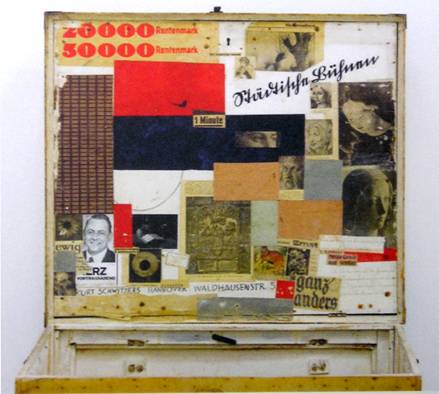 The beauty is immediate. The meanings multiple. Small scale messages of great power. Anti-fascist in intent. Open to the world's ever shifting nature and the need for us as humans to accept that. Humble and democratic.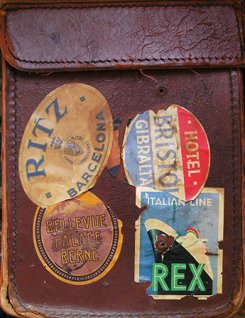 I'm no art historian or art theorist. These works are triggers to my memories of family treasures kept in my attic though of no monetary value. My grandmother's hat box and my father's stamp album dating from the time that Kurt Schwitters escaped to the UK.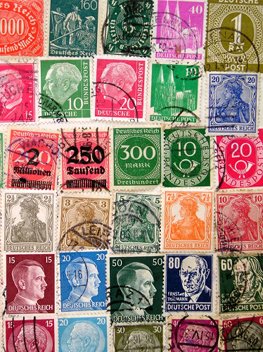 I grew up with my mother type setting her designs by hand and printing them on a press in her living/workroom. She delighted in printed ephemera and passed this on to me. She kept a box at the foot of her bed filled with postcards and pages from illustrated magazines. A personal archive. I have inherited much of this.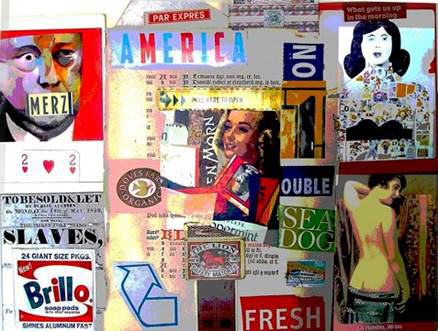 So I've had a little play with bits and pieces, some coming from this visit. My homage to KS. I think it should be titled "Schwittering". A new word for the OED.
※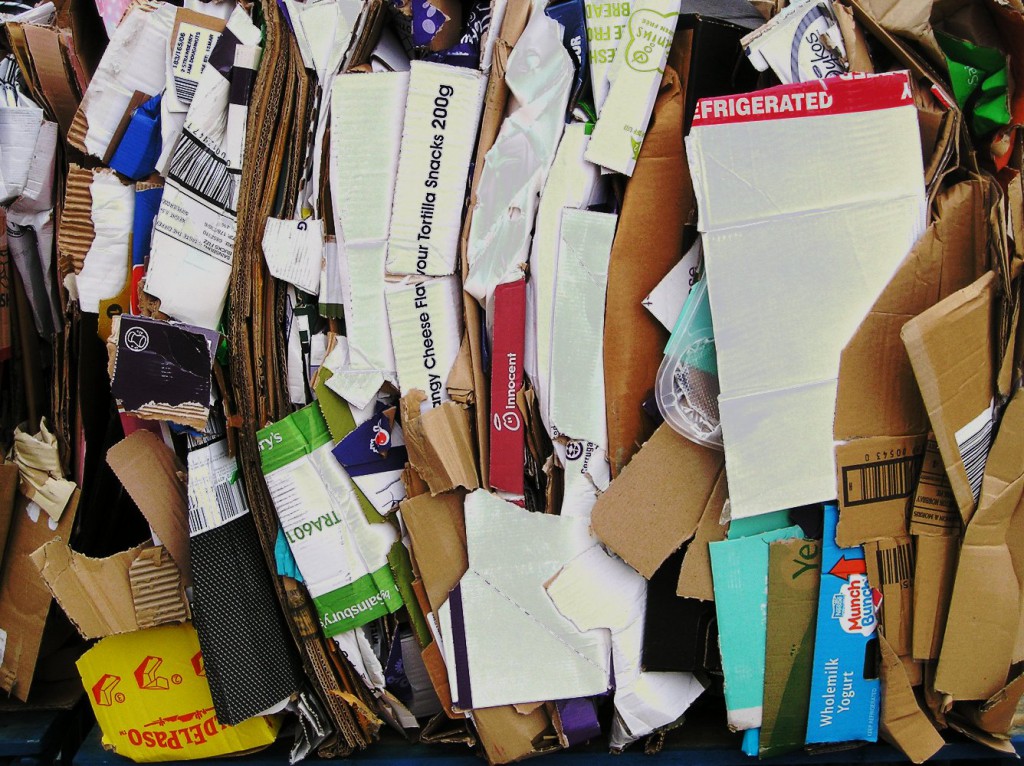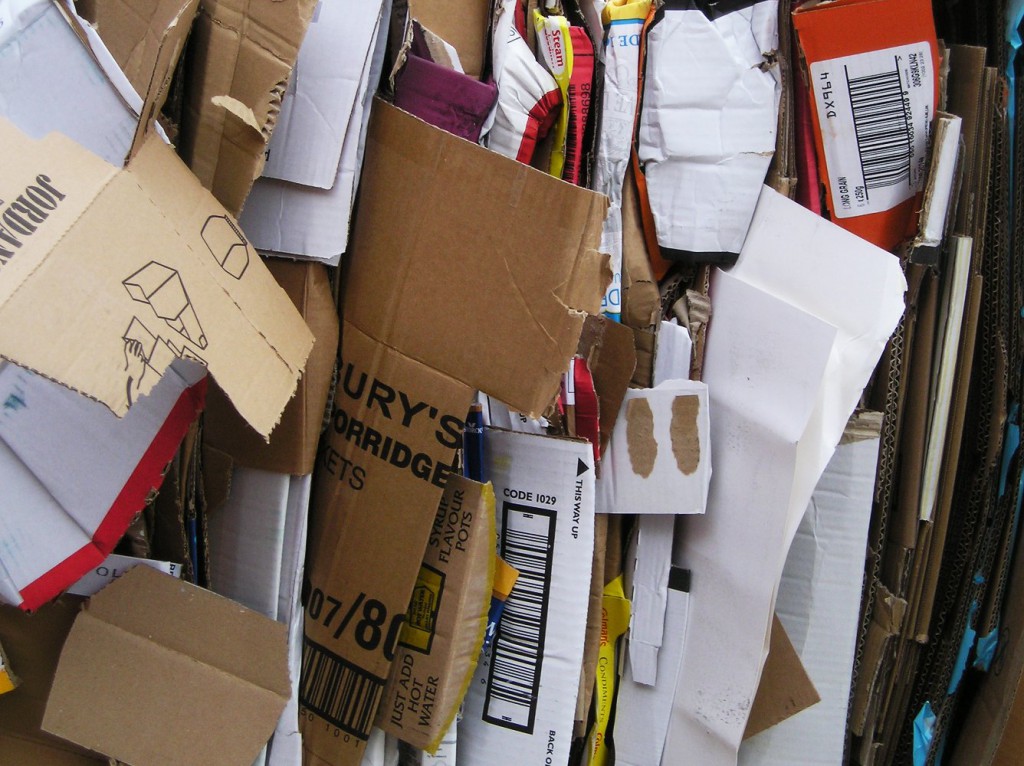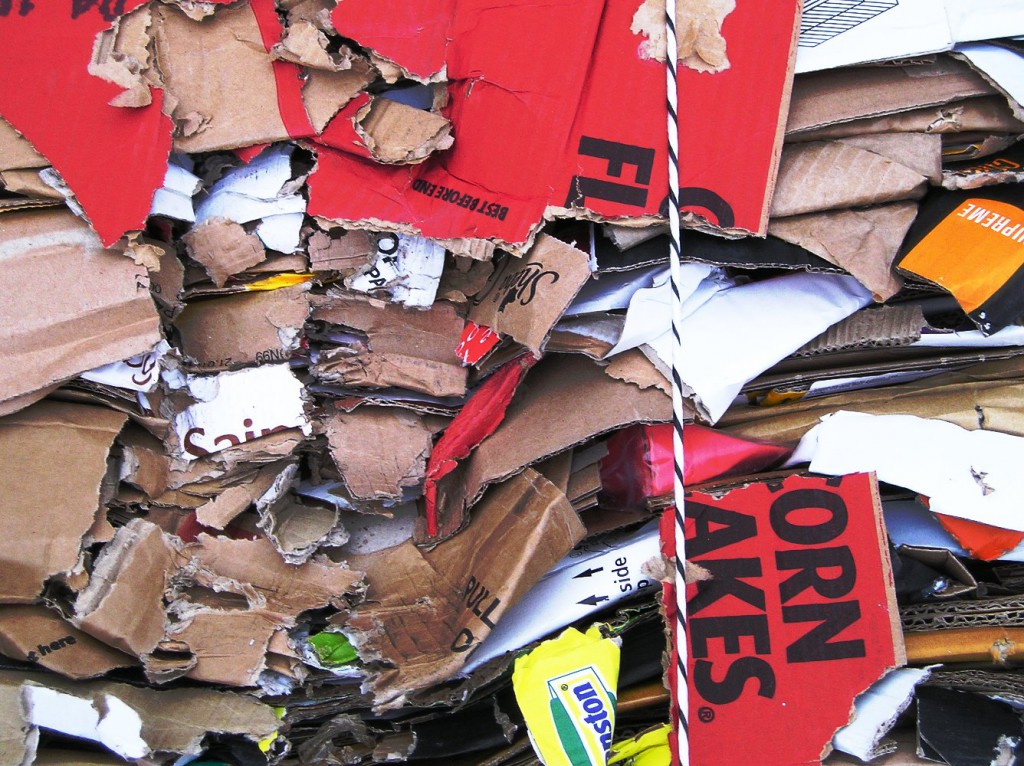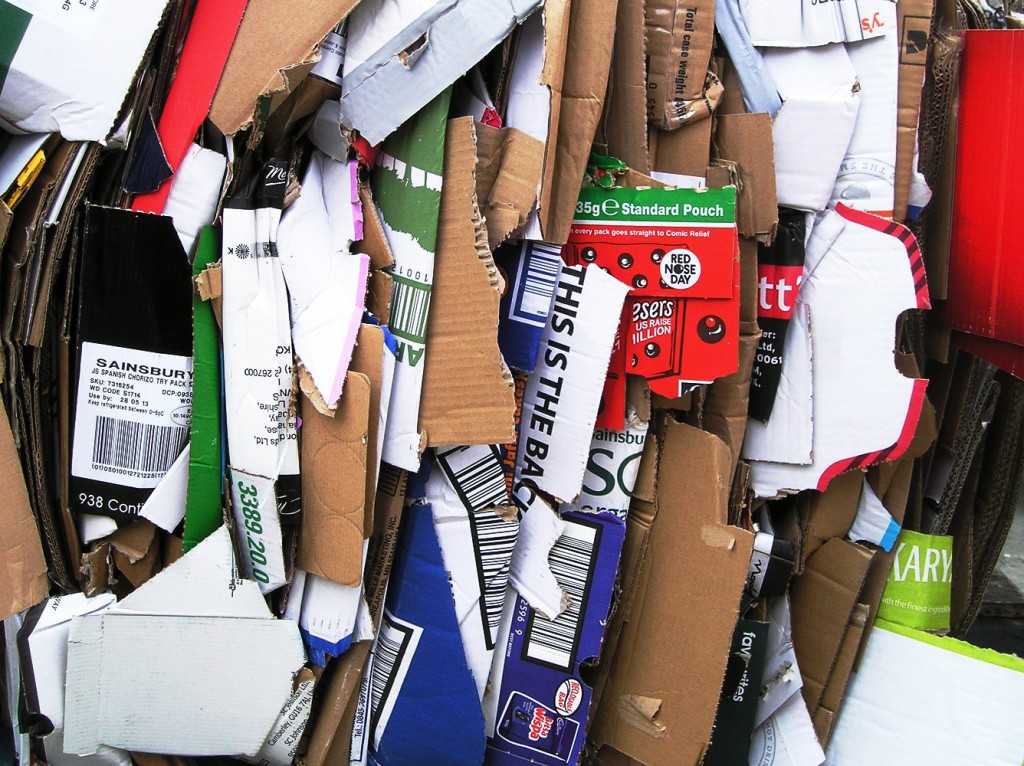 These are waste bales from Sainsbury's. They could be titled supermarket merz or anything else that catches the eye.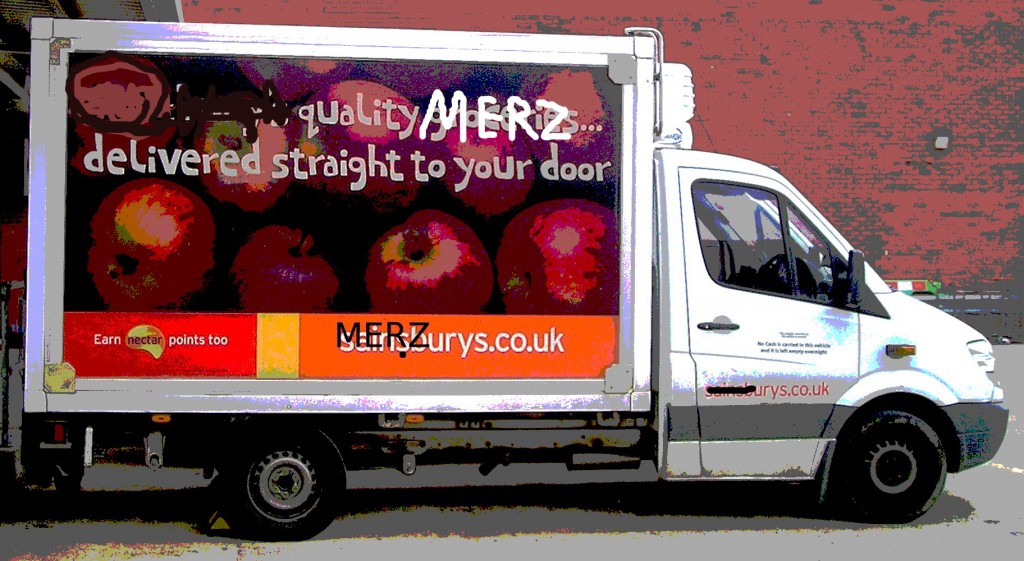 Here also a Merzmobile in which a merz poem might be recited…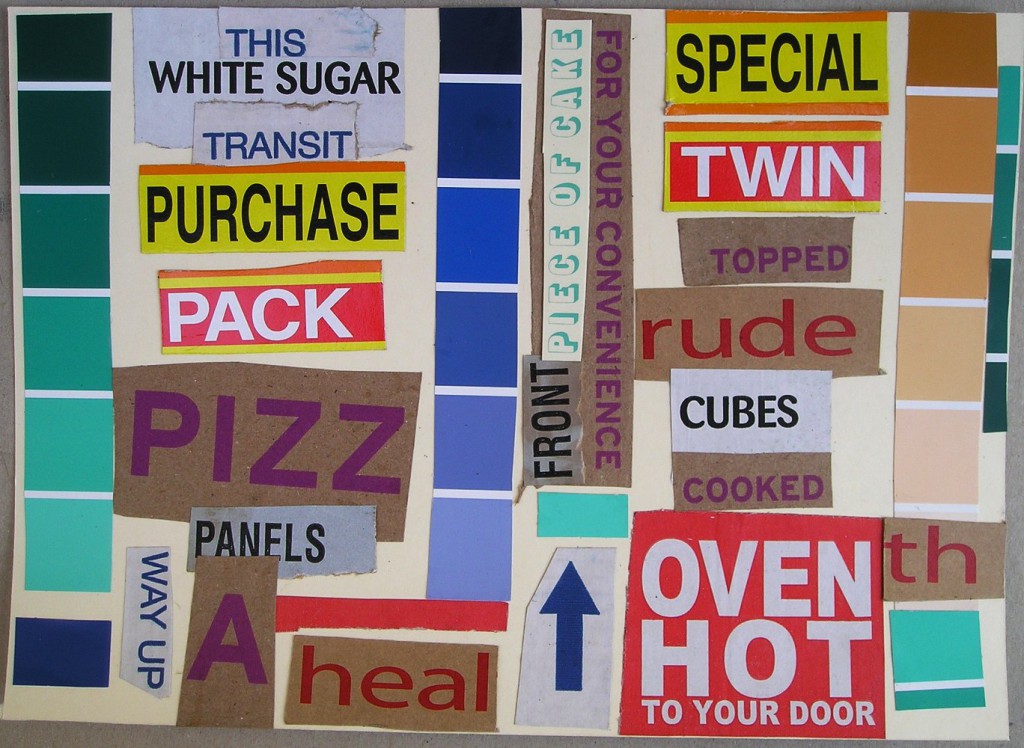 I had wanted to say so much about the Schwitters show. But got diverted or lost. I only really wrote of the collages because they are the things I feel stand up aesthetically.
※
PS: There is a collage by Margaret Mellis from 1942 on show at the end of the exhibition giving the context of British work of the period. I knew Margaret and her husband Francis Davison and wondered if they had met Kurt Schwitters but have not found out if this was so from the catalogue.
(See also Postcard From Southwold for more on Margaret Mellis & Francis Davison.)
Andrew Walton / The Rowley Gallery