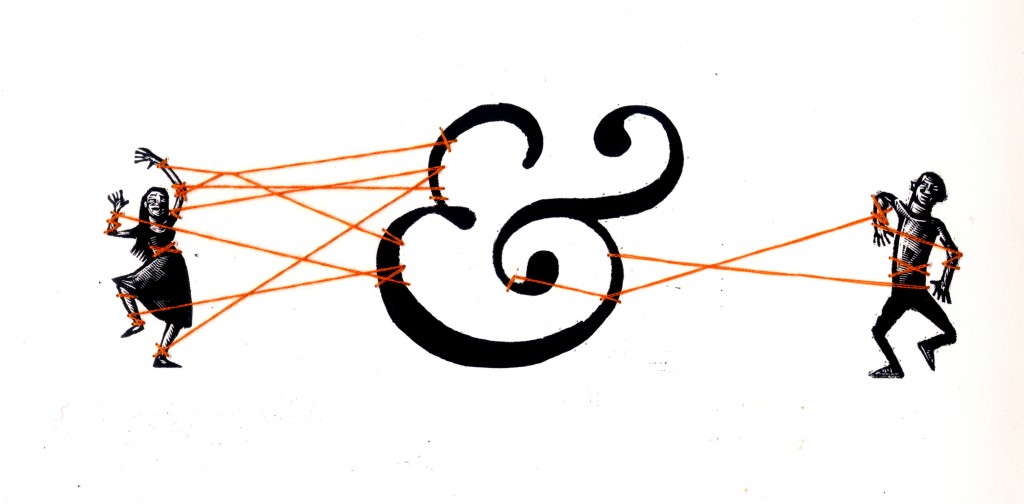 Jazmin Velasco is fascinated by all the paraphernalia of printmaking, particularly vintage presses and letterpress printing blocks. Her studio is full of all kinds of mechanical devices for producing multiple images and she loves to mix up the various techniques. Few of her prints are ever straightforward but all are witty and playful. This one's called It's Complicated.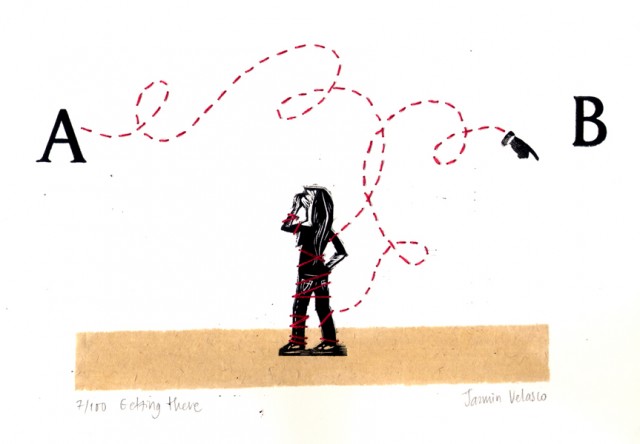 This is Getting There and below is Argument. All three are mixed media combinations of engraving and letterpress tied together with embroidery. They might be described as concrete poetry performed on stringed instruments. Or prints in stitches.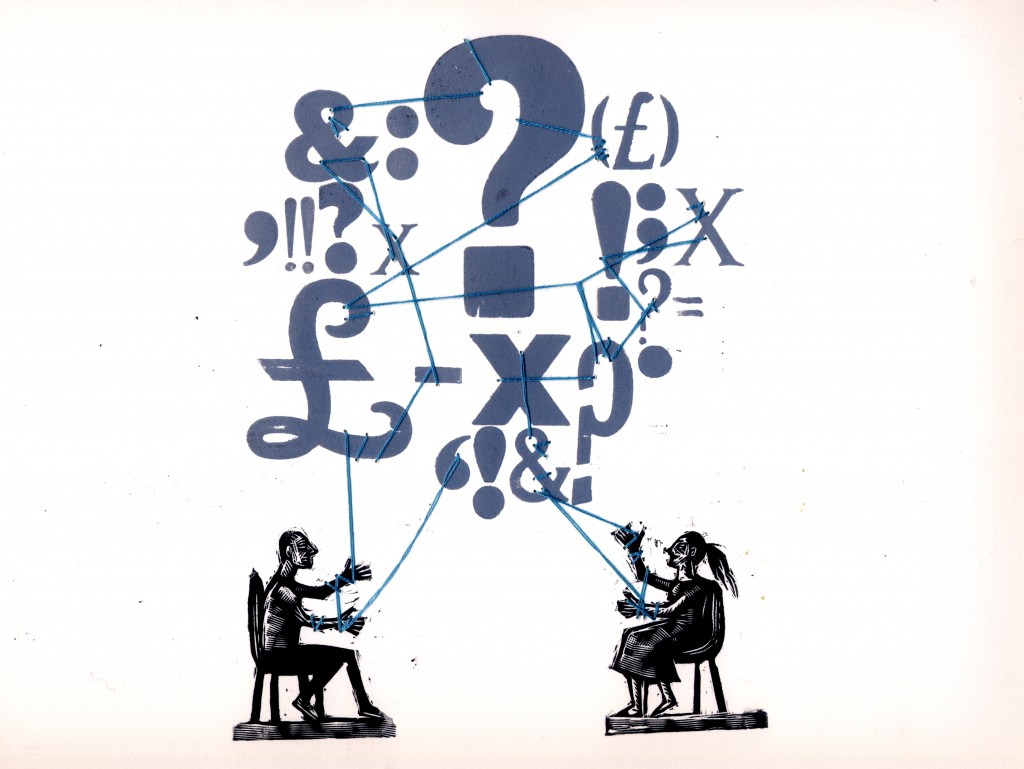 See more of Jazmin's work at The Rowley Gallery.