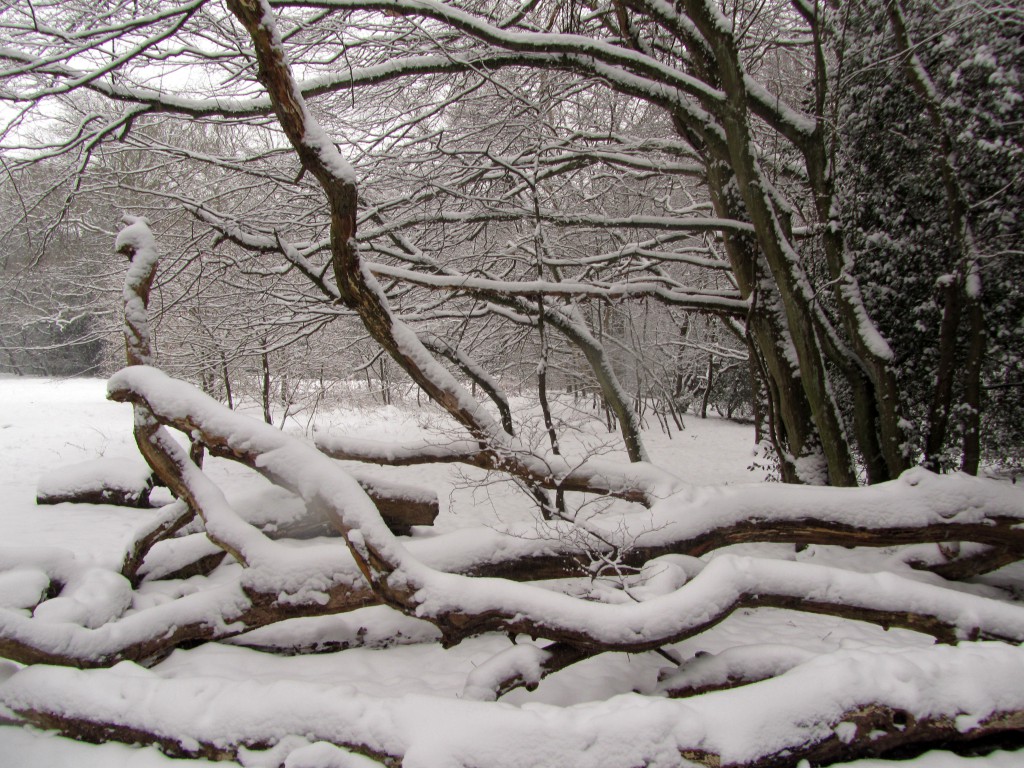 All this talk of winter trees and William Morris and I realise it's time I went back to Epping Forest. It seems different every time I visit but today is something special, I've never seen it so thick with snow. It's another world, silent and monochrome like an old movie.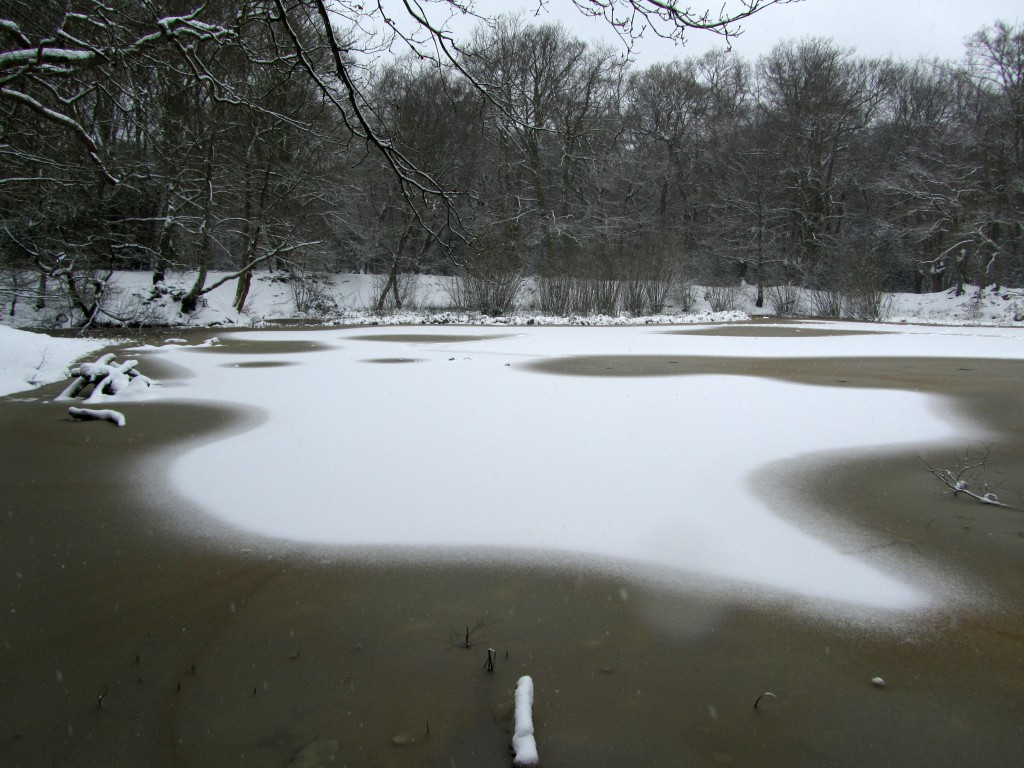 Lost Pond is not on any of the paths or rides through the forest. When I first came here many years ago I seemed to stumble upon it by accident. The route today was even more hidden than usual because of all the snow but I was surprised at how easily I remembered the way.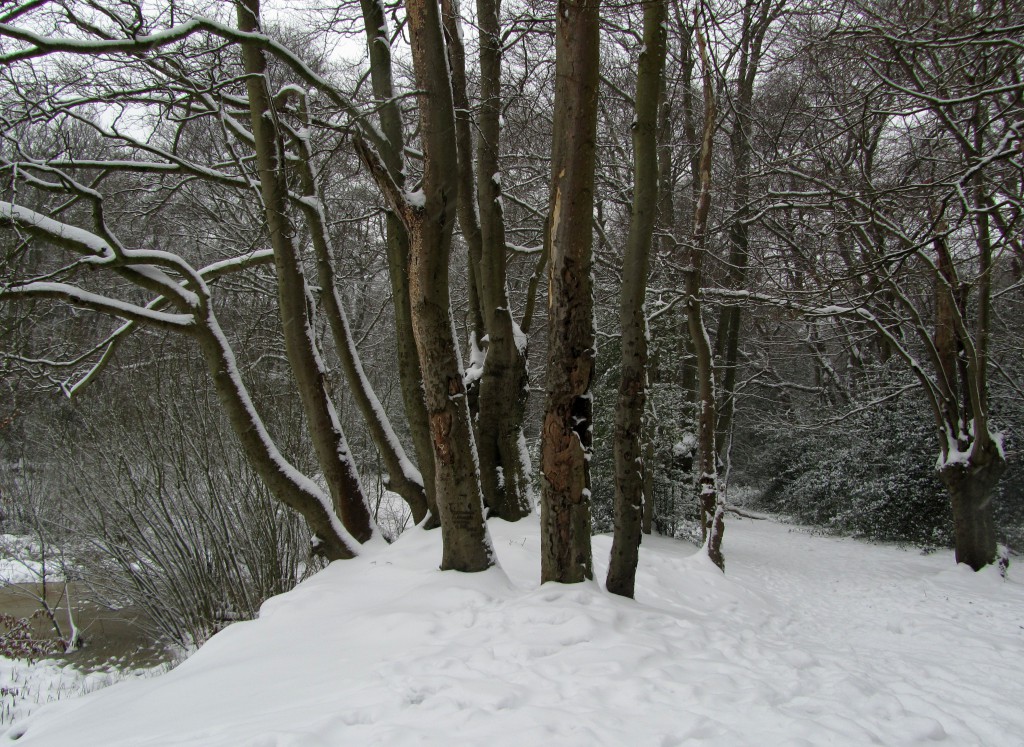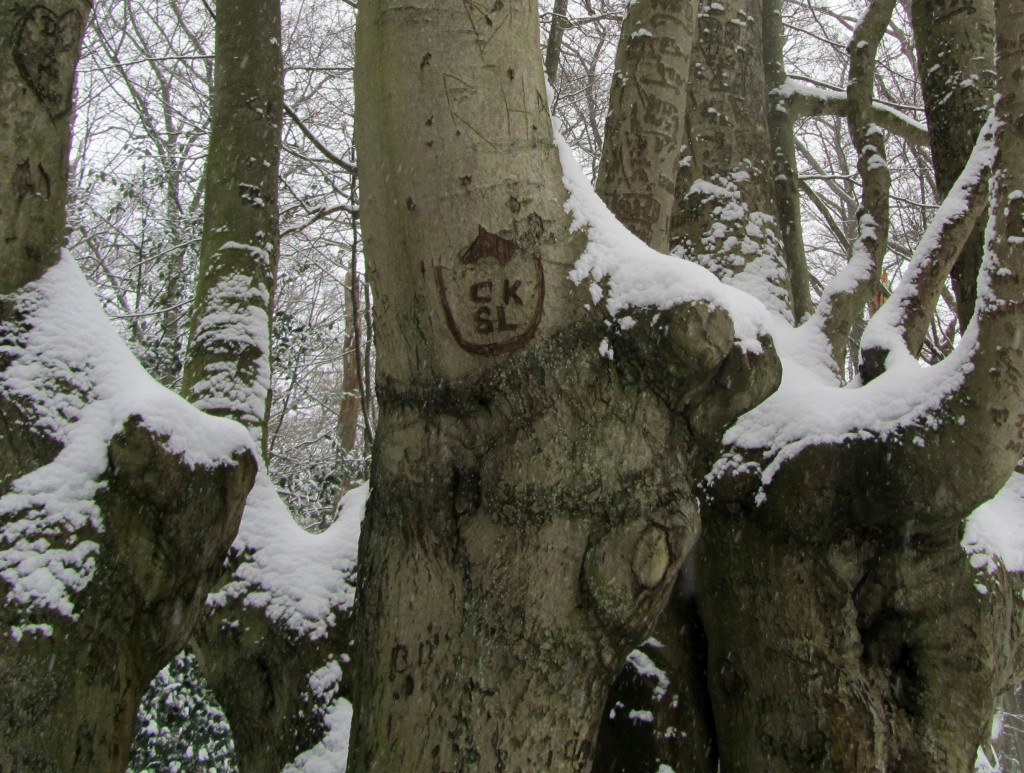 This is one of my favourite spots in the forest. It's usually a good place for solitude but there is plenty of evidence that I'm not the only visitor, and I don't just mean all those footprints in the snow. On my first visit I left a mark somewhere on one of these trees. Now every tree seems covered with bark graffiti. Everyone who comes here wants to sign up to the romance of this place.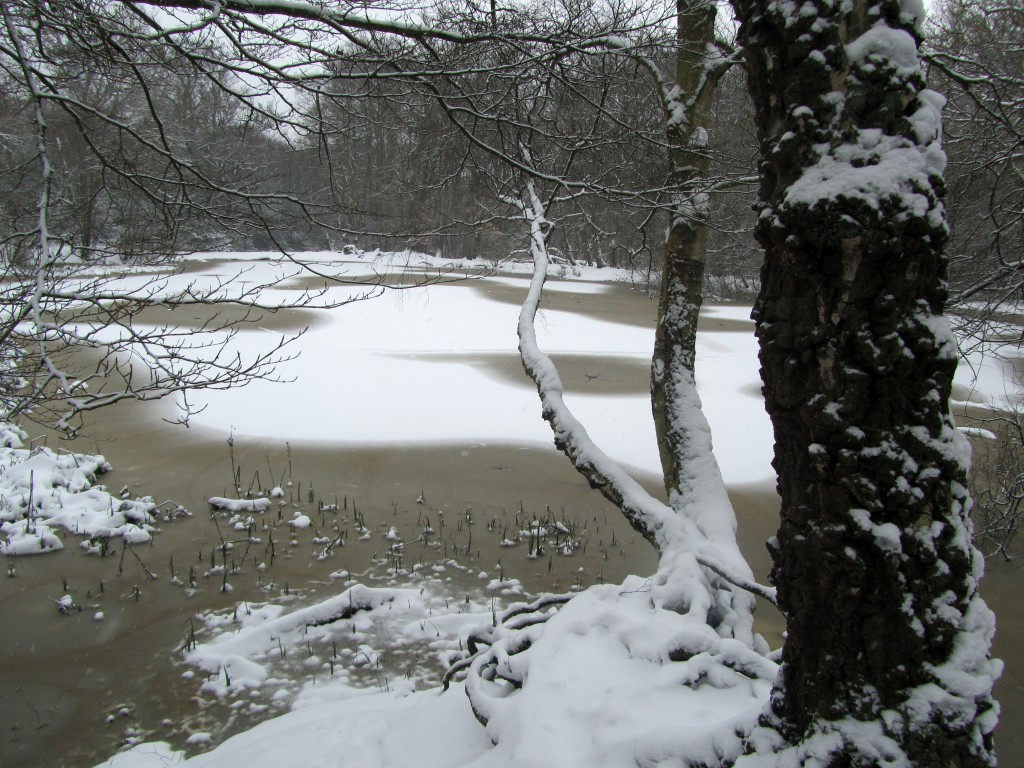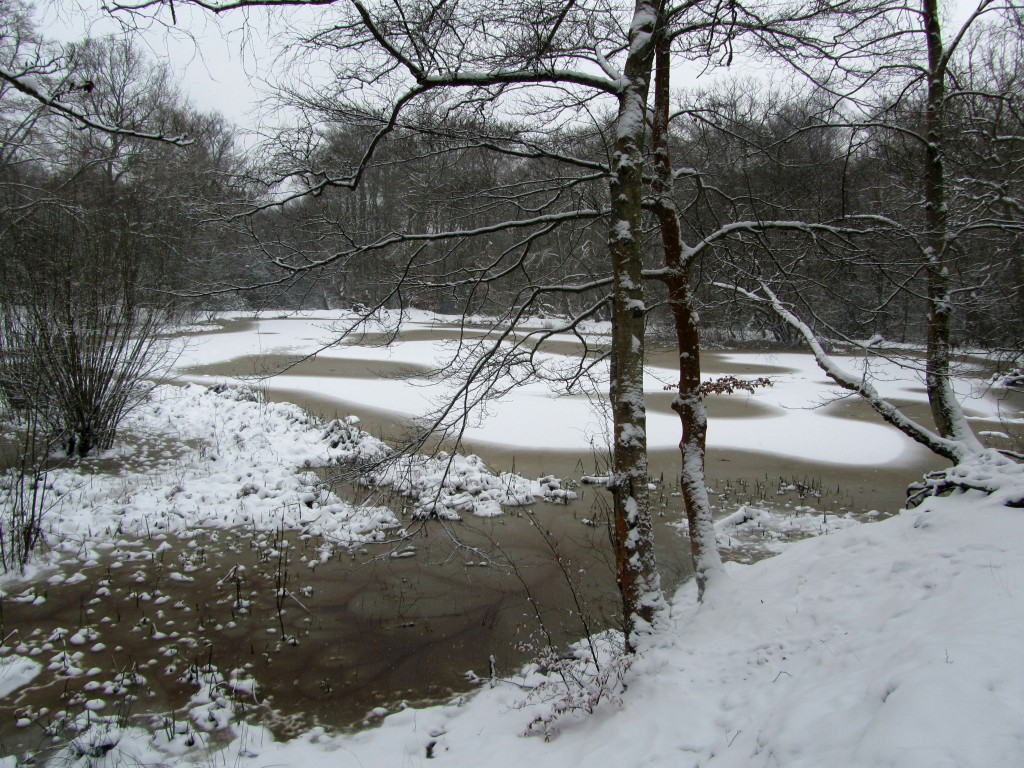 William Morris was born and raised here. The communal spirit of the forest seemed to inspire his life's work. Commoners were entitled to cut firewood from pollard trees and there were common grazing rights throughout the forest. It defied enclosure which would have led to deforestation and the ancient rights of intercommonage prevailed. Longhorn cattle still graze parts of the forest though today I saw more foxes than cows.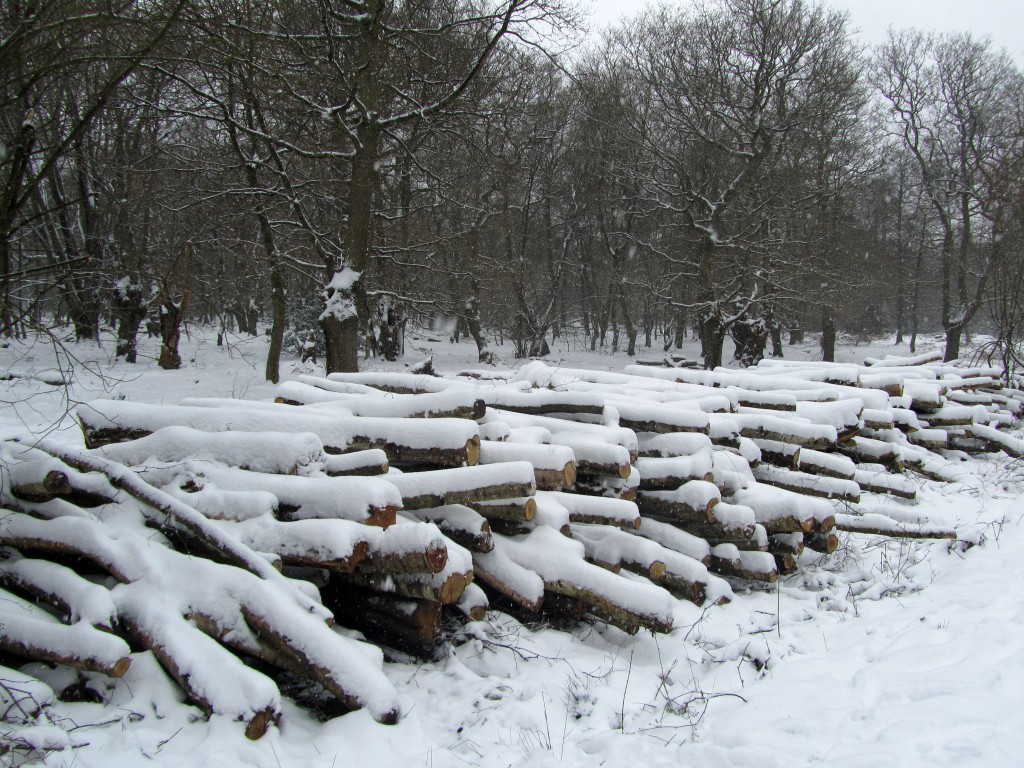 According to Fiona MacCarthy Morris believed in the recuperative value of wildness. In her biography she writes –
In Morris's iconography of nature a forest was the place where you both lost yourself and found yourself. A forest is monotonous but also very complex with its thicknesses and clearings, its dryness and its marshiness, its sameness and yet total versatility of colour: the amassing of what seems like almost every shade of green.
But perhaps not today. There's not much green, mostly just black and white. Although if you look closely there are some coloured baubles on this tree.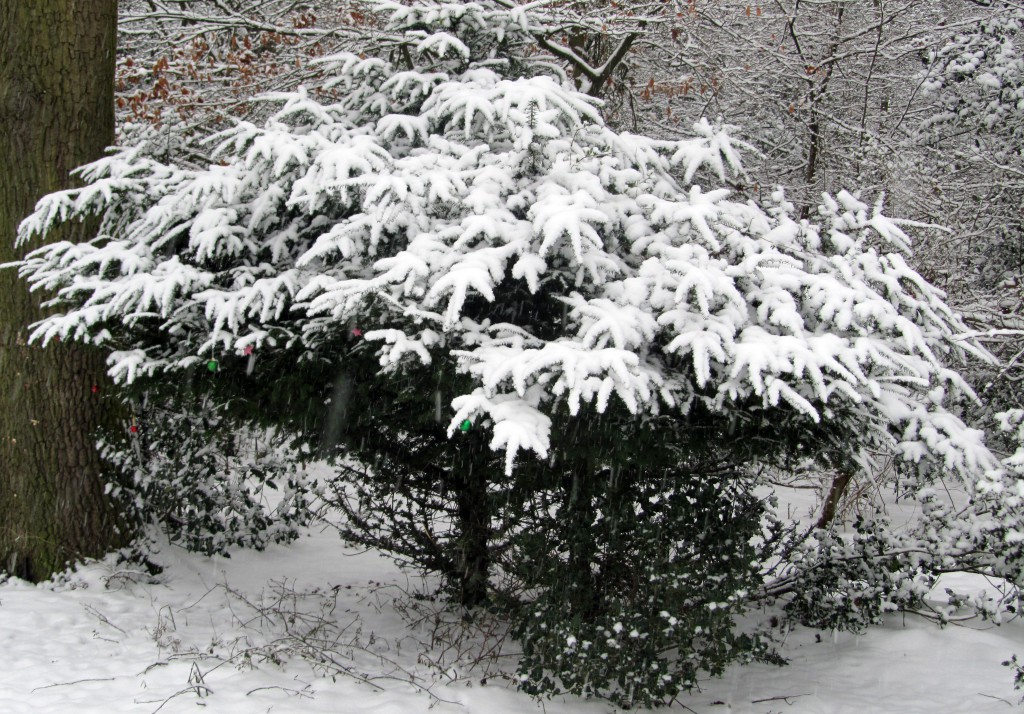 William Morris knew Epping Forest 'yard by yard'. He found it special and idiosyncratic because of its unusual pollard hornbeams, 'a very curious and characteristic wood, such as can be seen nowhere else'. His experience of the forest as a child informed his later textile designs. Seeing it today, with snow and without sun, he would have recalled his later expedition to the 'romantic desert' of Iceland.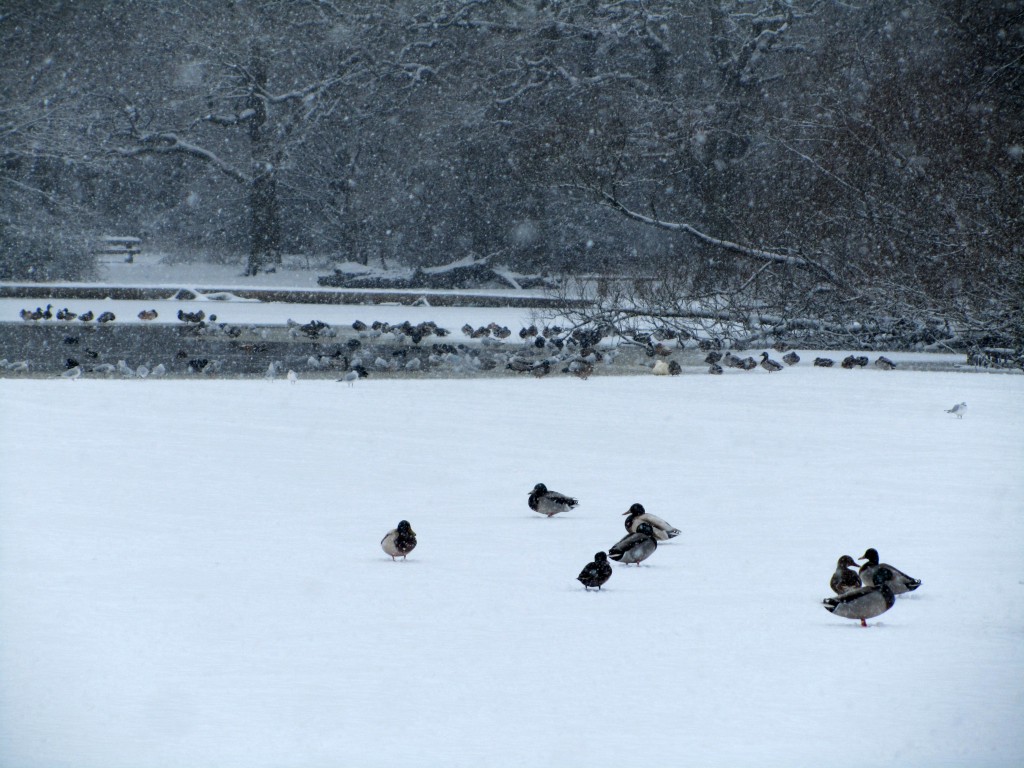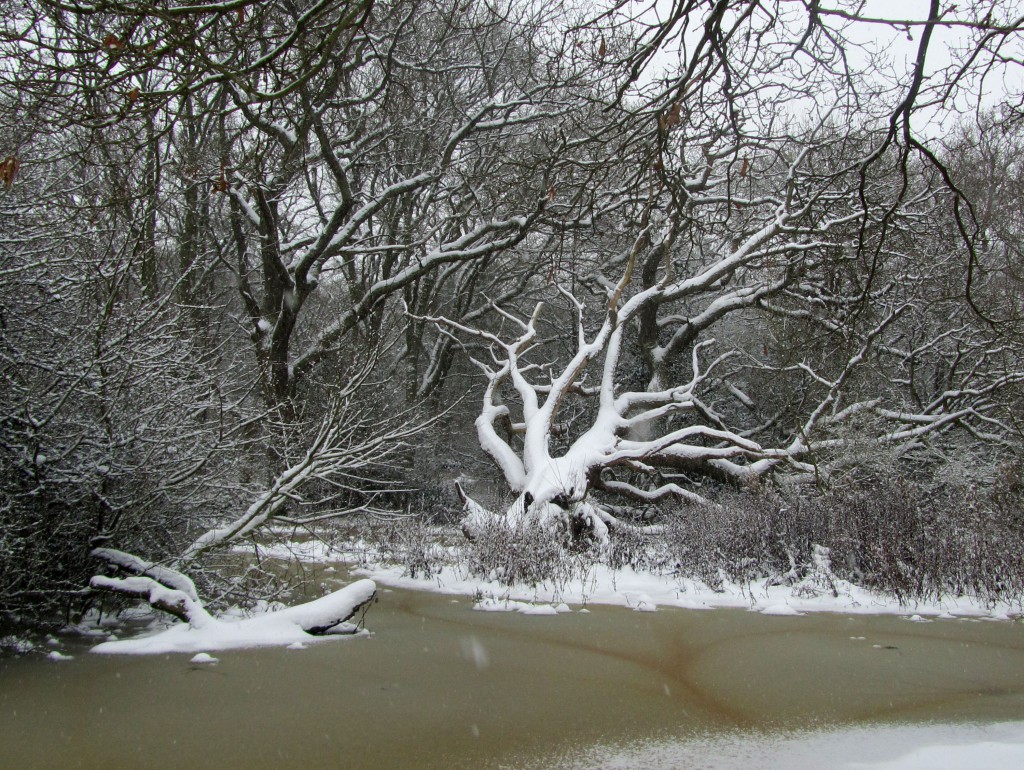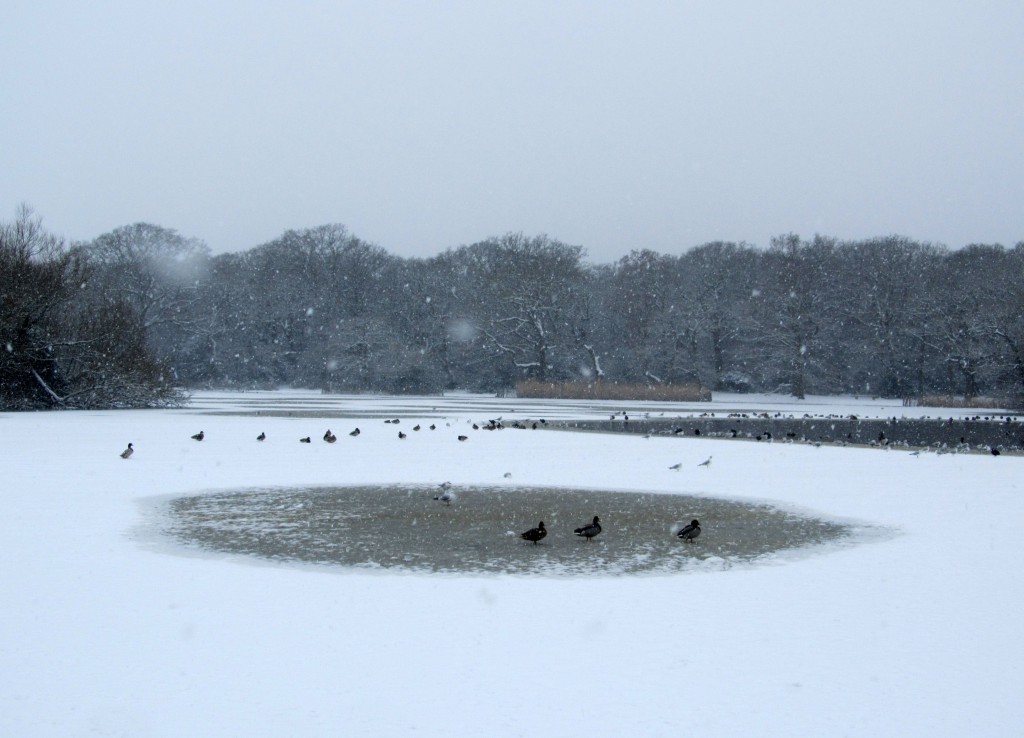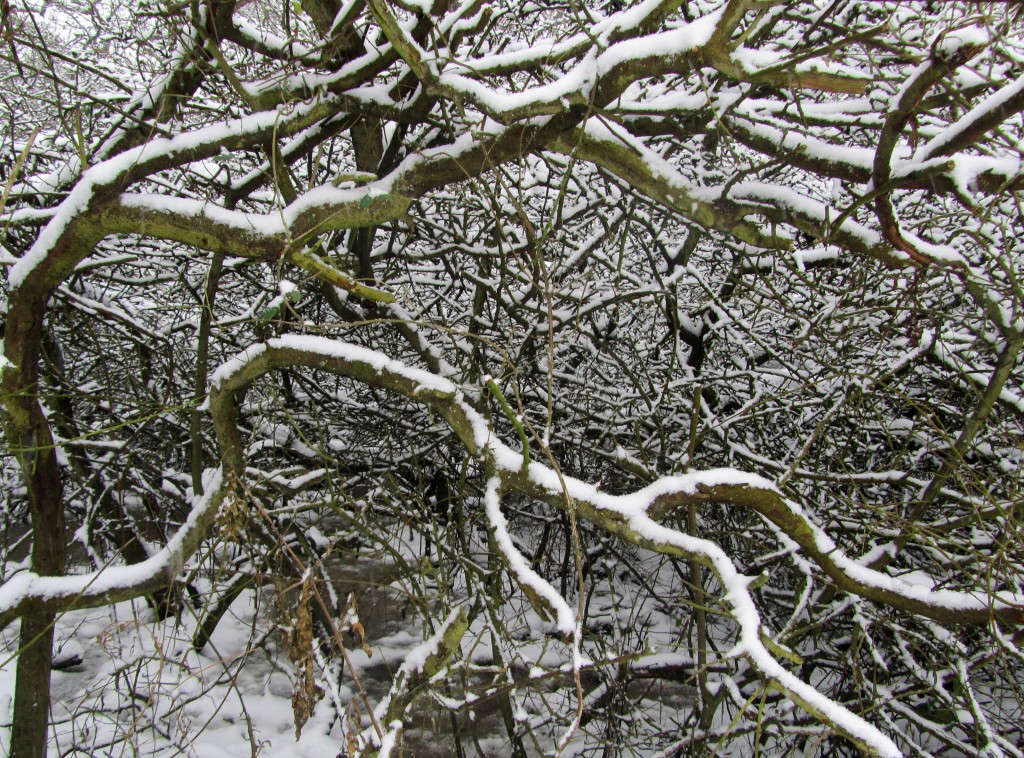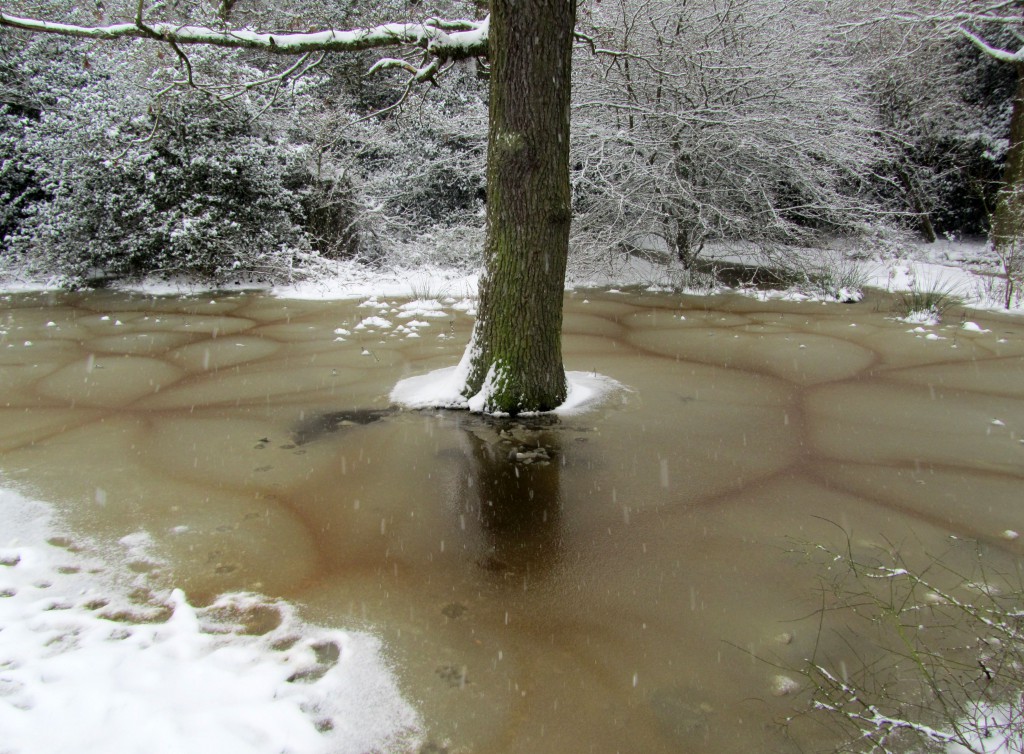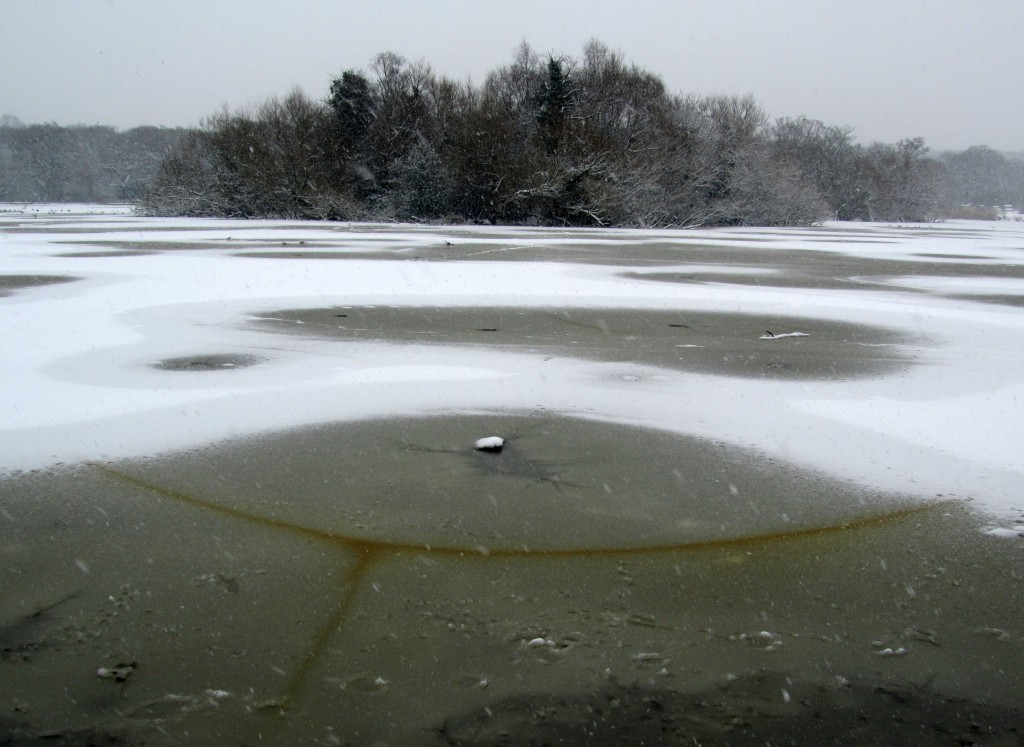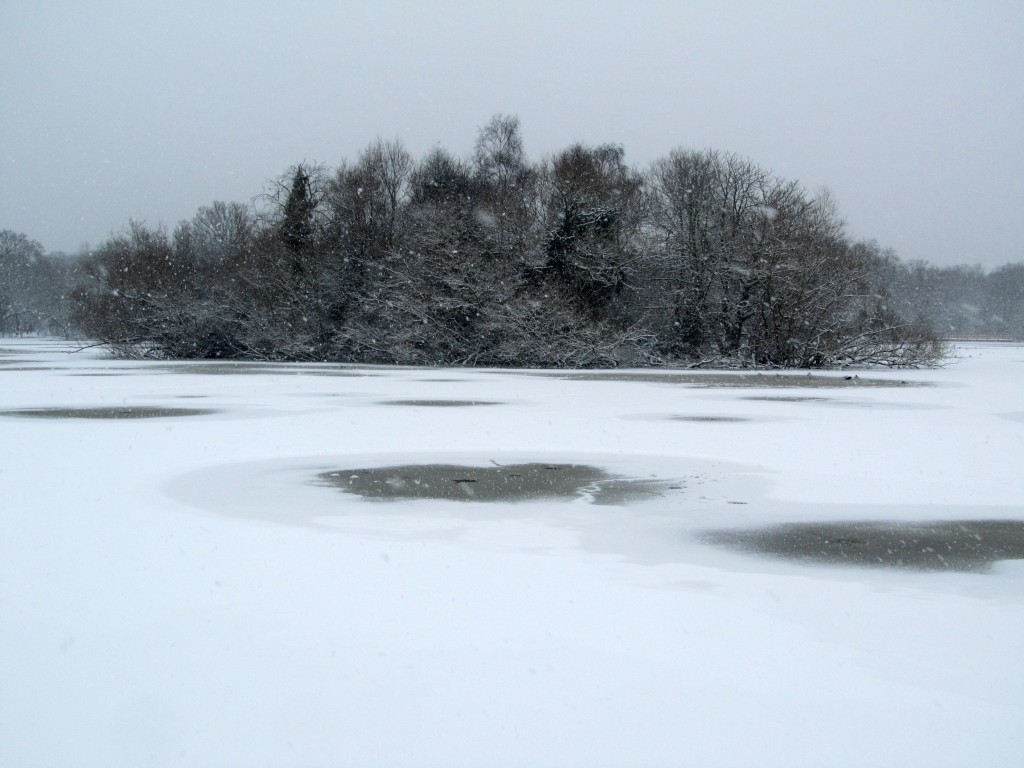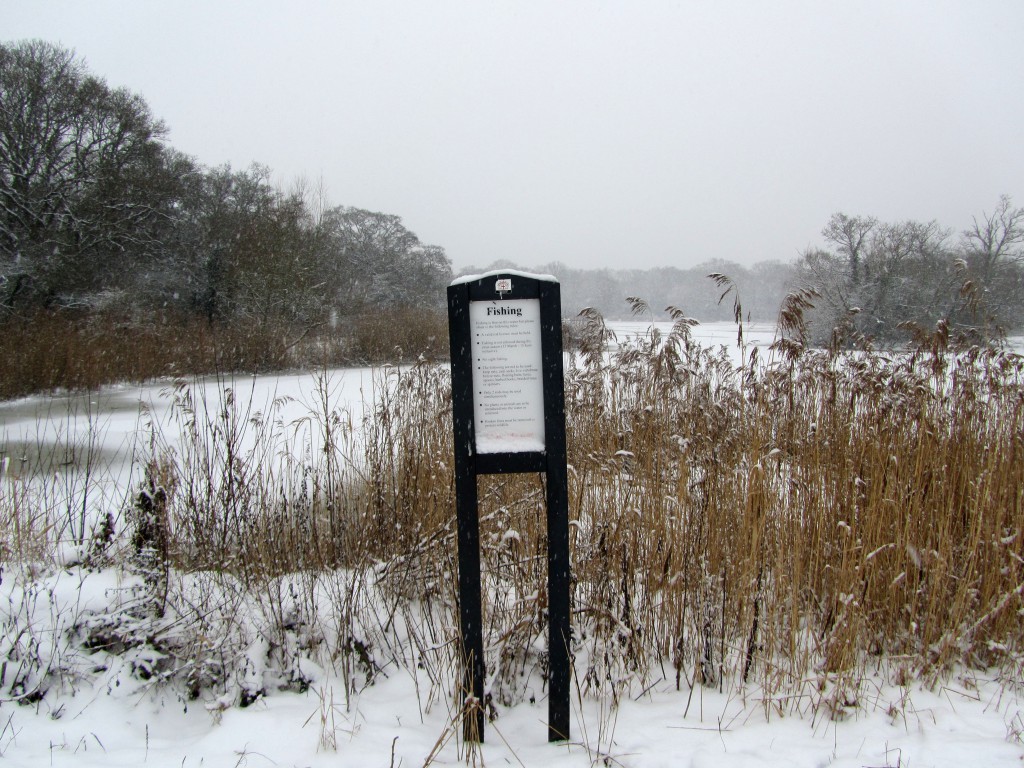 I left Lost Pond and went down to the much more popular Connaught Water. There were walkers and tobogganers and snowballers and birdfeeders. It is a playground in all weathers. In 1878 the Corporation of London secured Epping Forest and preserved it as a common by the Epping Forest Act 'for the enjoyment, in perpetuity, by the citizens of London'. It was our first public nature reserve.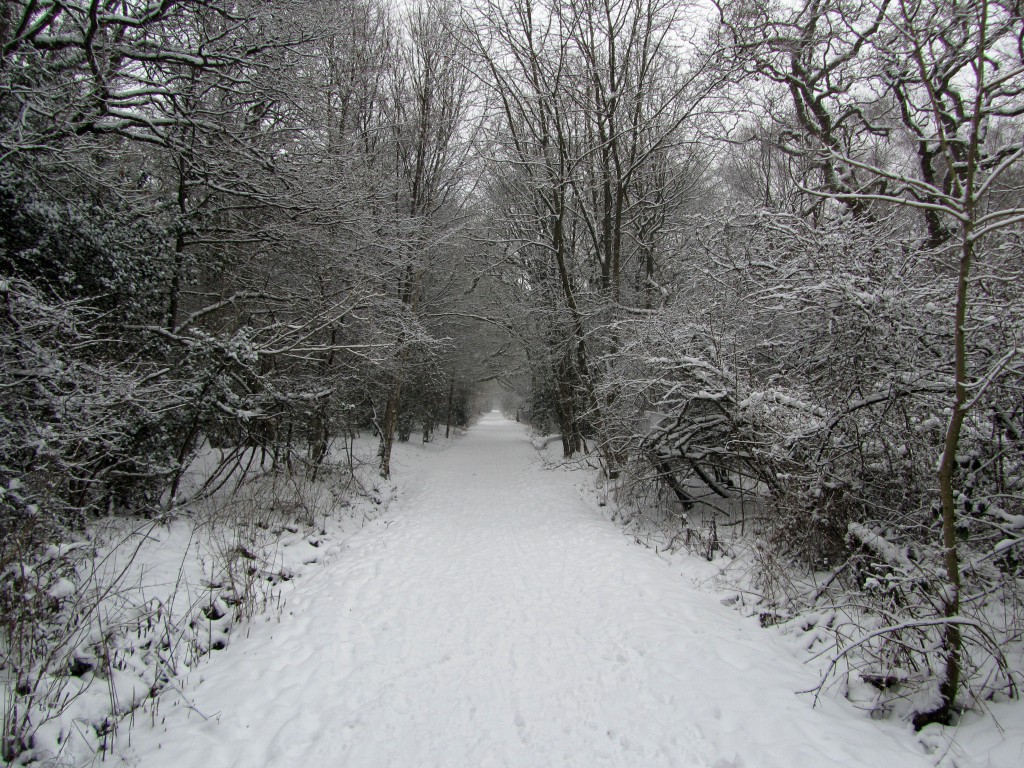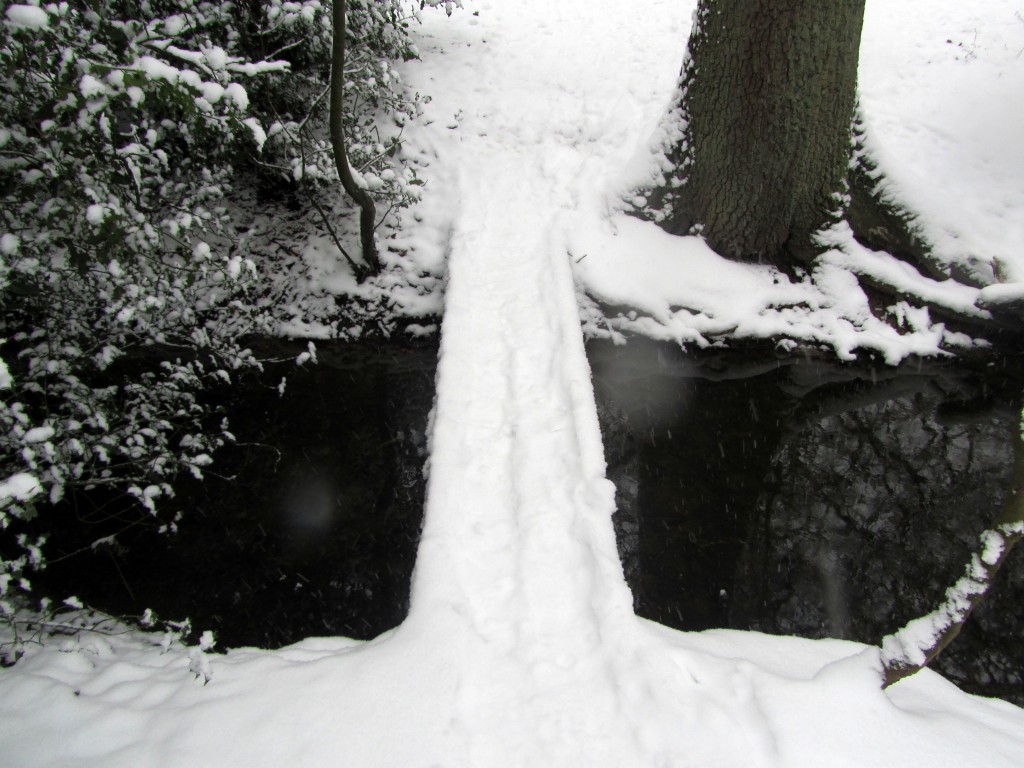 In Gossip From The Forest, Sara Maitland tells of a walk in Epping Forest with Robert Macfarlane when they both took off their shoes. Macfarlane said only barefoot can you truly feel a forest. I think today my feet would be too numb to feel the forest.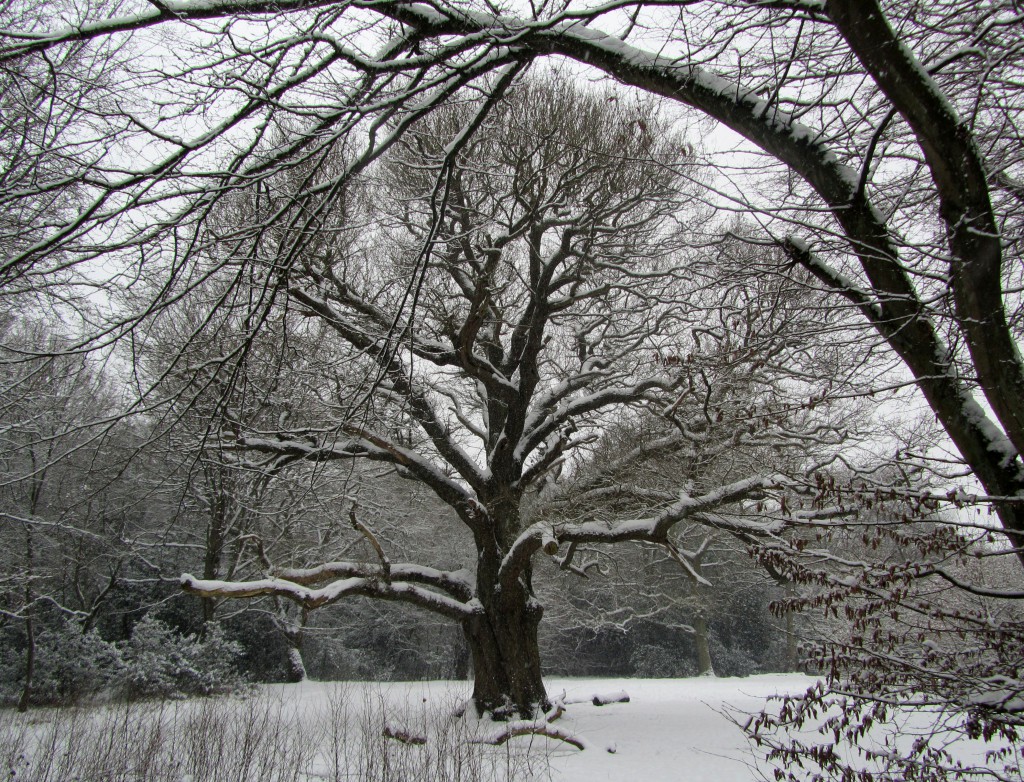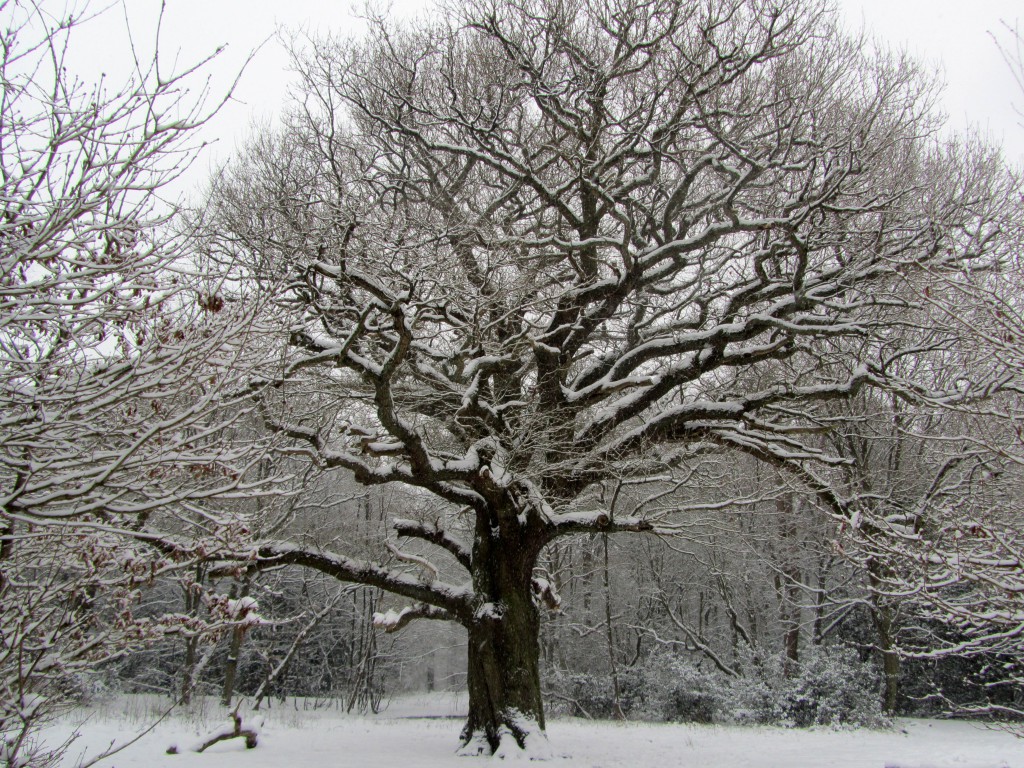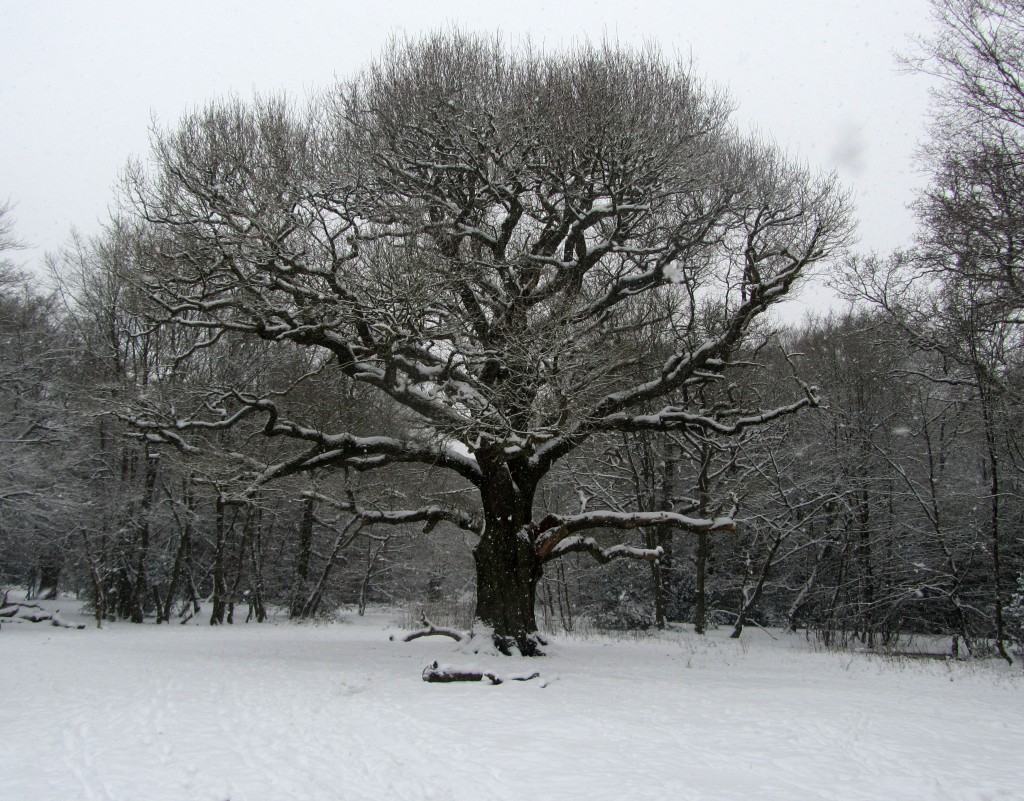 I walked from Connaught Water to Grimston's Oak, a grand 350 year old solitary tree, positioned centre stage in its own circular clearing. I love the way the falling snow settles on its branches, adding white highlights to their top sides, apparently doubling the delicate mesh of tracery. This sentinel oak stands like the snow antenna of the forest, transmitting shivering waves of leaflessness.
※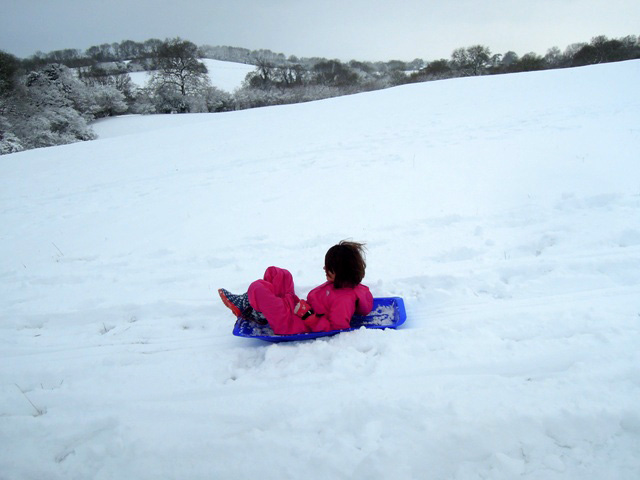 Meanwhile, at just the same moment 150 miles away, my granddaughter was flying down a hill in Somerset. Finally some colour in this monotony of greyness! Thank you Jessie.