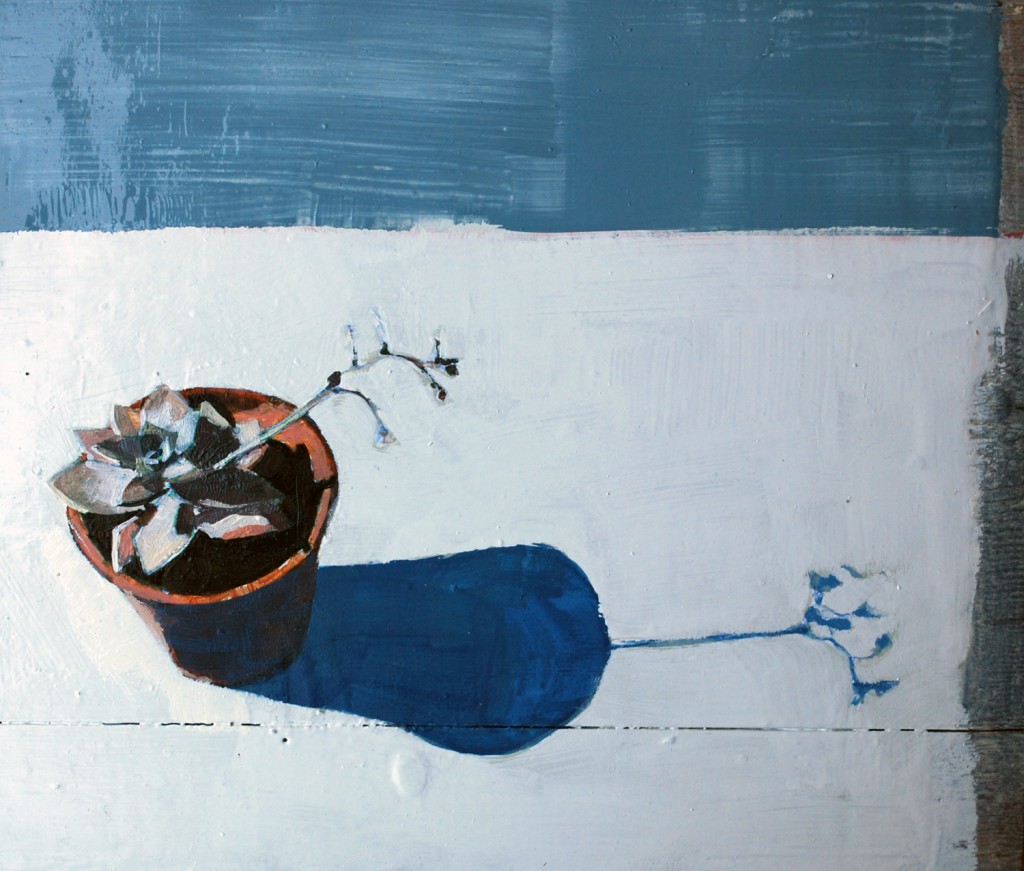 After repeated requests and months of waiting we finally received some new work from Susan Ashworth. Good things are worth waiting for. These are rare, slow-grown paintings. I like the way their beautifully painted surfaces contrast with the crude wooden boards they're painted on. They seem like rescued fragments of old wall paintings.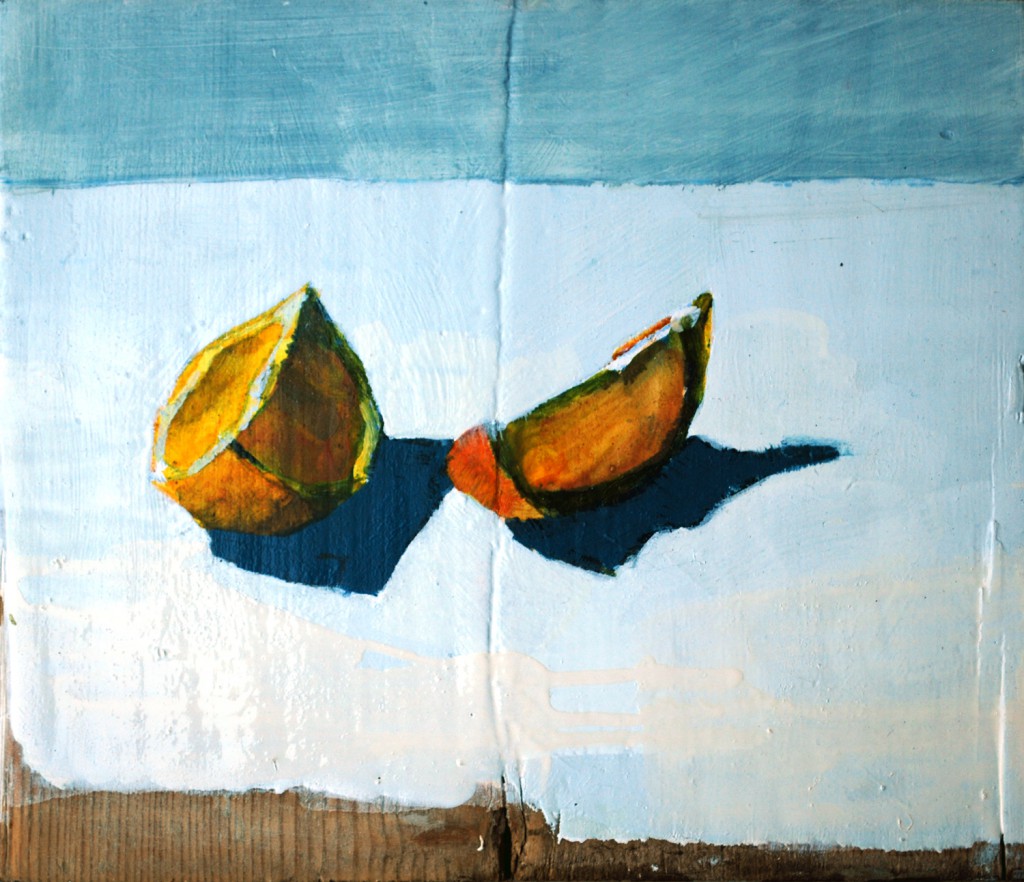 Susan also sent a few words: The lemon wedges were inspired by a day at St Ives when the tide was very low and the sand was empty except for lopsided boats and their shadows, so back in the studio I wanted to try a still-life that had a similar feel of something grounded in an open space. I painted on the old pieces of board because I like the way the texture and cracks add a sense of time to the work, as if it's been weathered.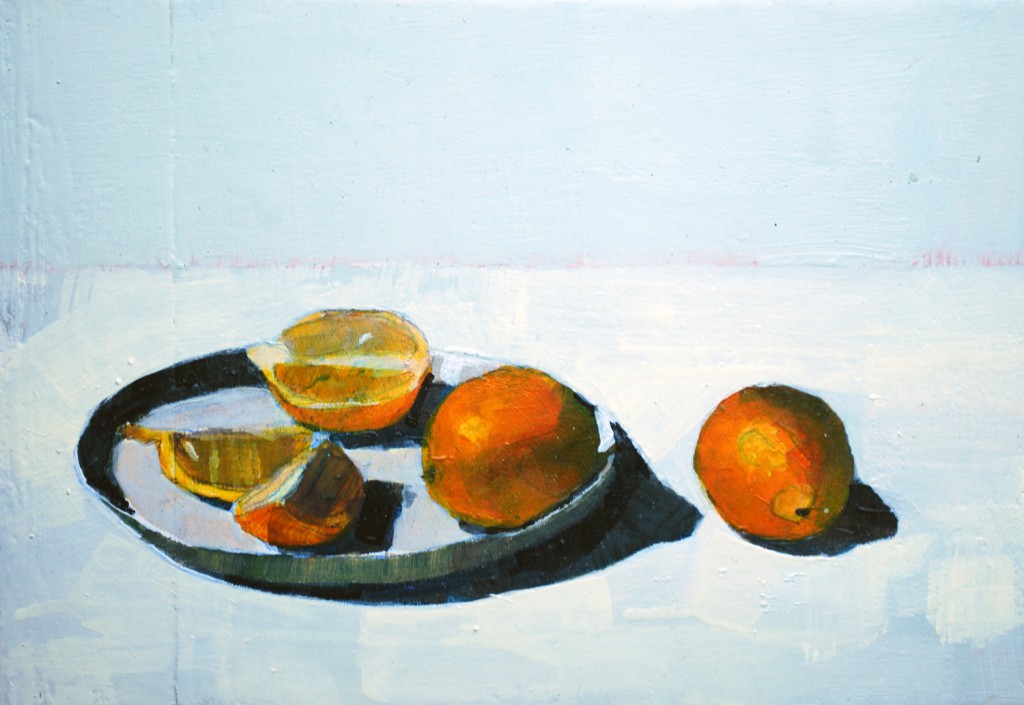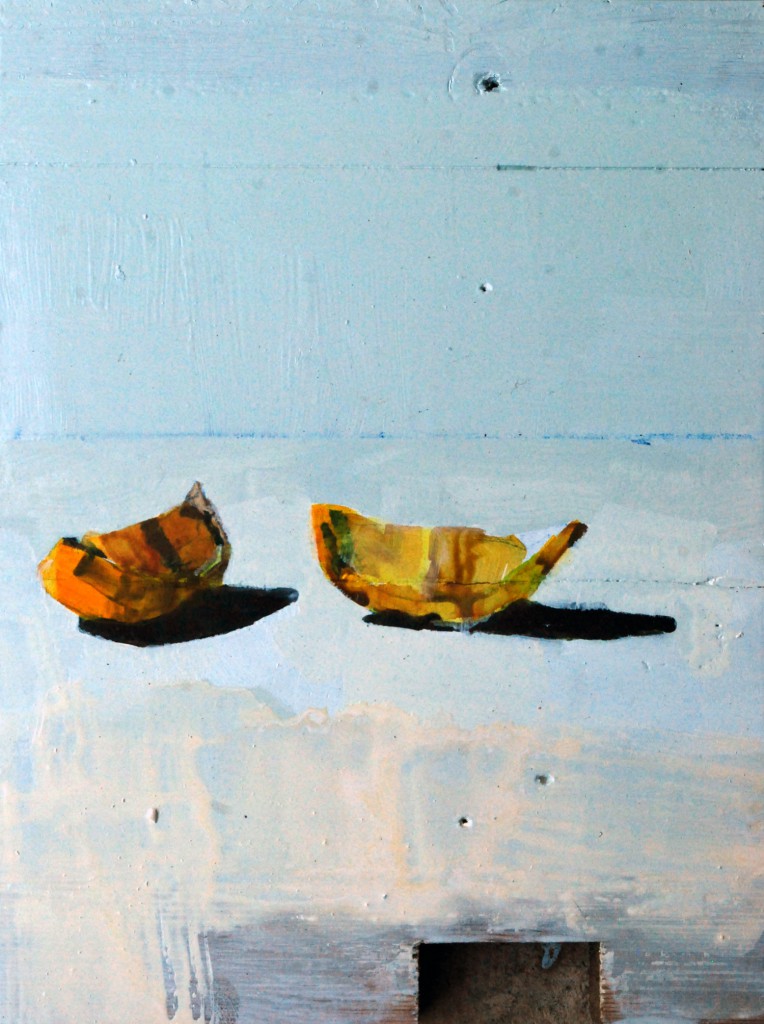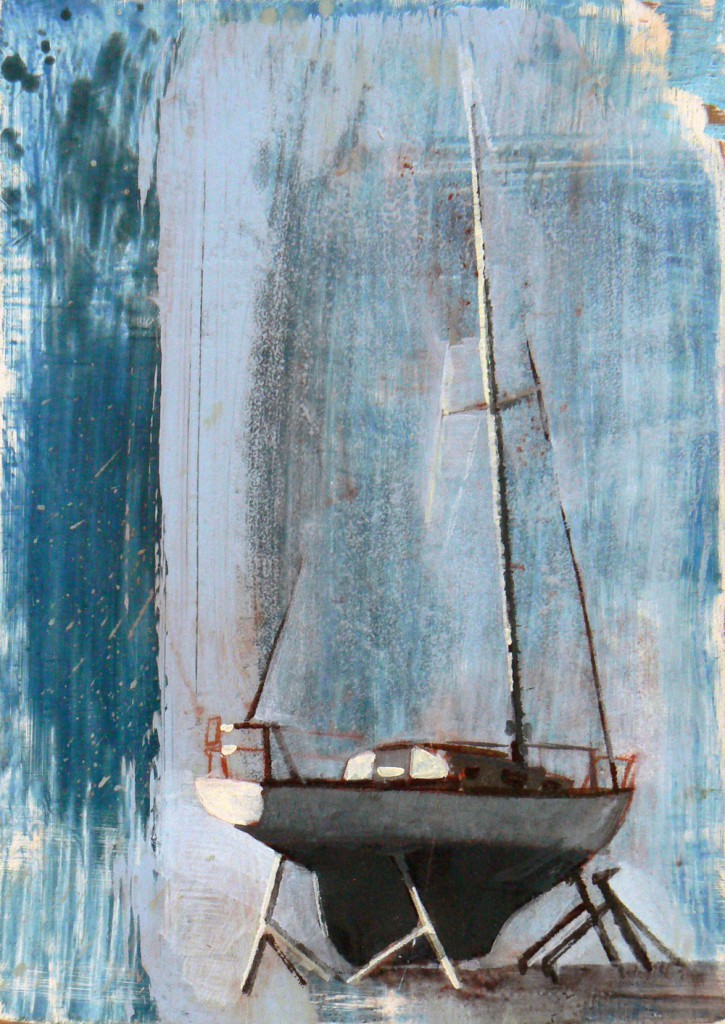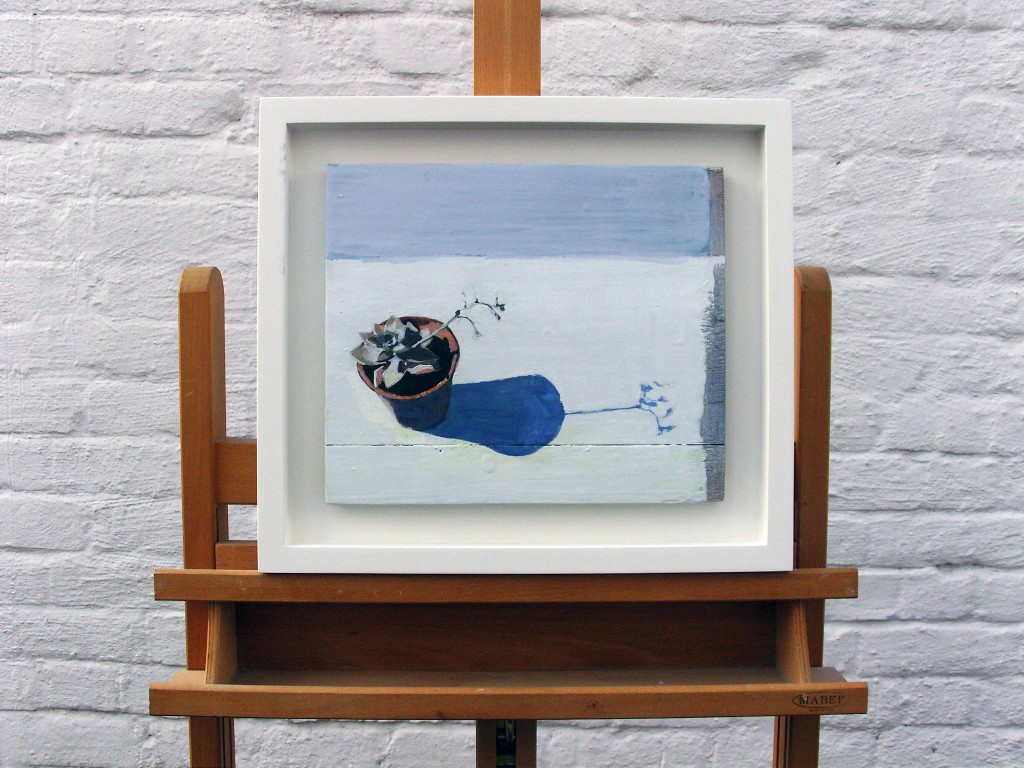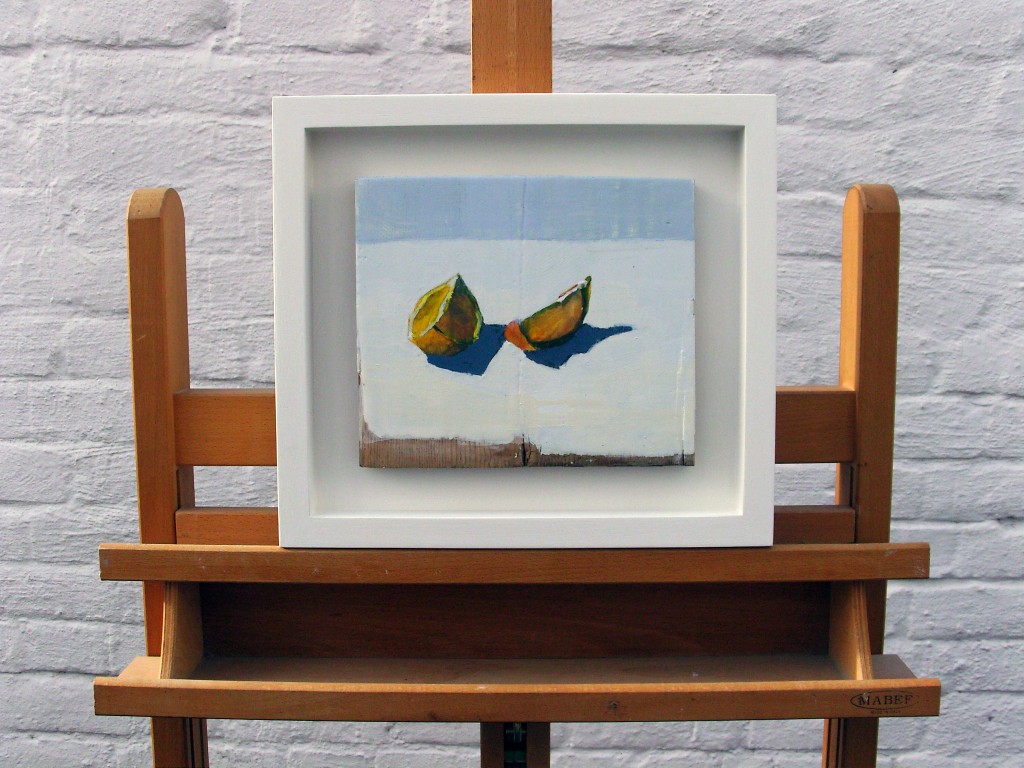 See Susan Ashworth's page at The Rowley Gallery.