The Hedge Warbler or Dunnock
Printed from the boxwood block engraved by Thomas Bewick for his
History of British Birds, 1797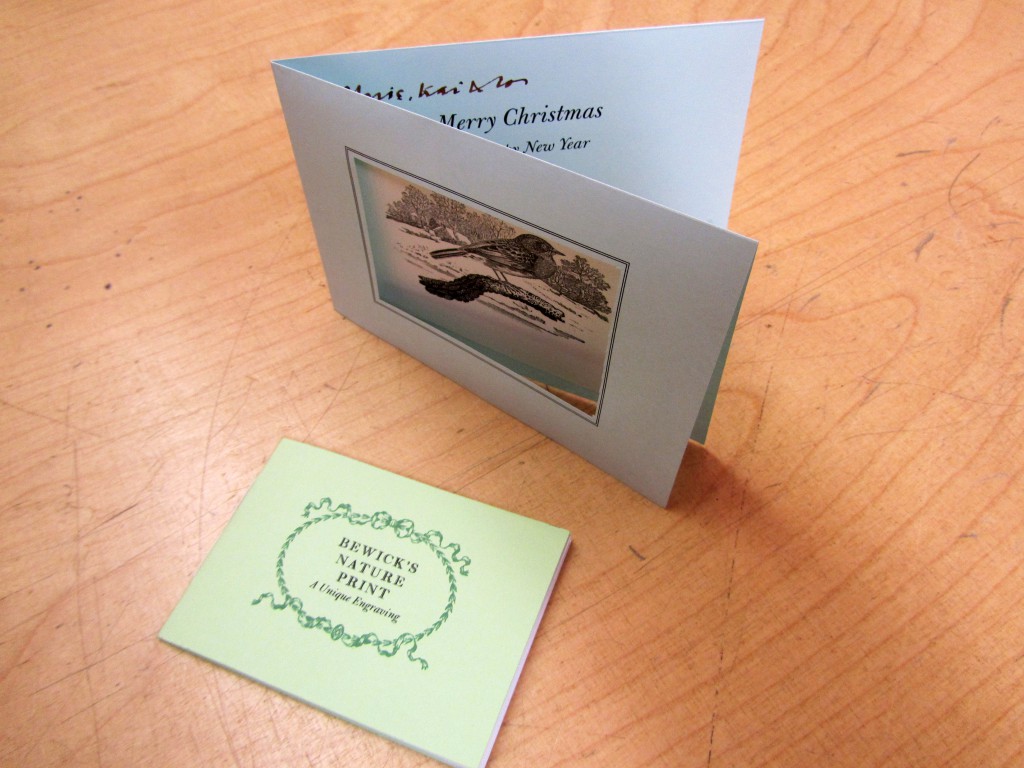 For many years now we have been the lucky recipients of beautiful hand printed Christmas cards from Iain Bain. He is the guardian of Thomas Bewick's woodblocks and each year he brings a different image back to life. Last Christmas we received this handsome engraving of a dunnock in winter, together with a curious little booklet that Iain printed and bound for The Wordsworth Trust.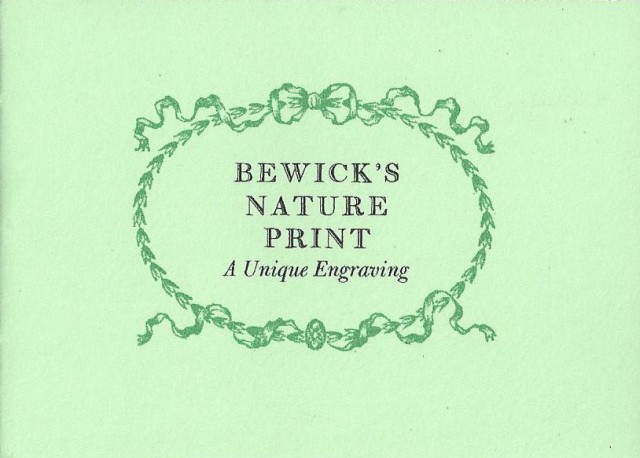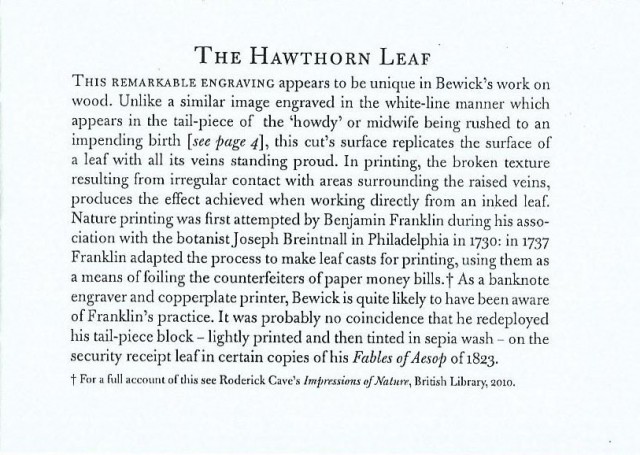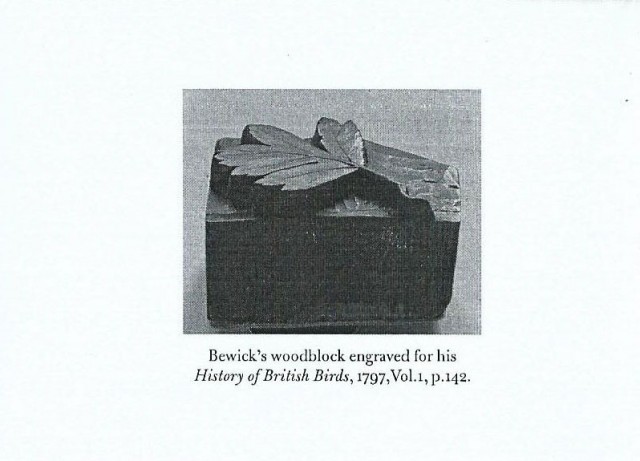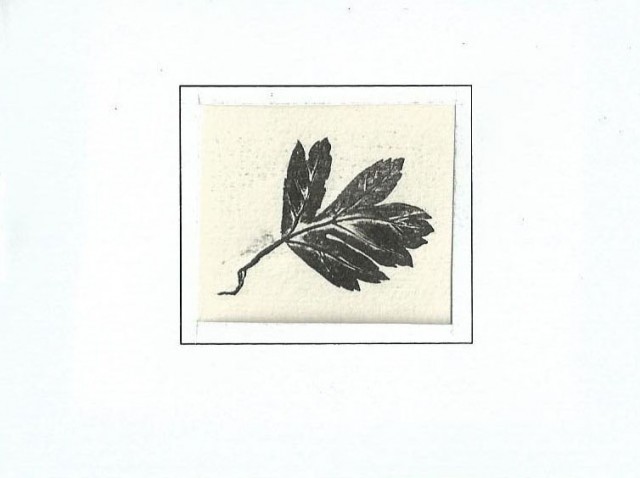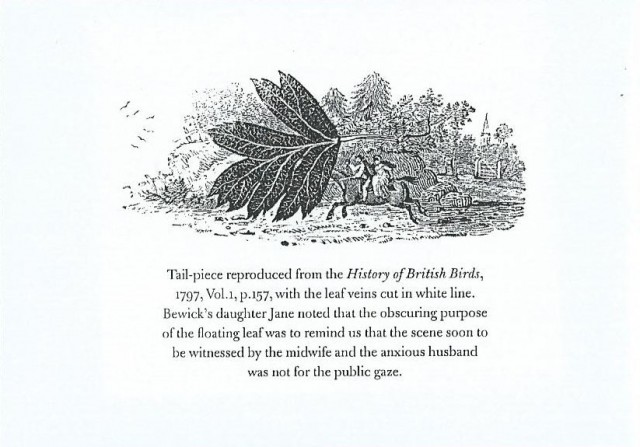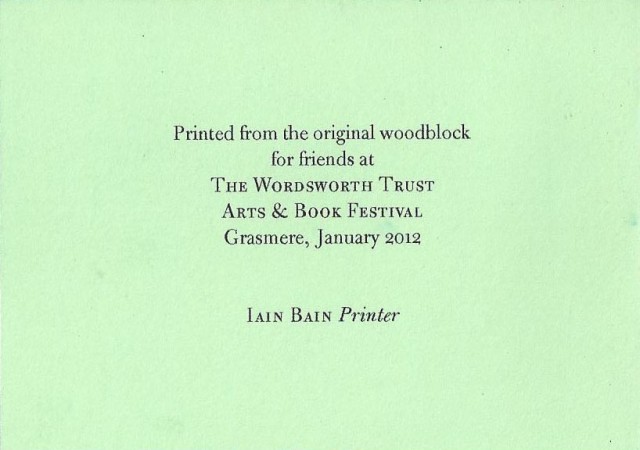 When we first took over the running of The Rowley Gallery in 1995, probably before we even had our own computer, it was Iain Bain who generously designed our headed notepaper –

Iain is presently President of The Bewick Society. There is a fascinating video from the Ikon Gallery called Tale Pieces in which he discusses Bewick's woodblocks and demonstrates how prints are taken.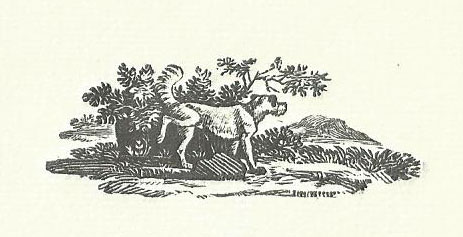 Making His Mark
Printed from Thomas Bewick's
woodblock engraved as a tail-piece
for his General History of Quadrupeds, 1790
※
PS: We also received this Christmas card from Annabel Keatley in Spain, printed directly from an inked leaf, precisely the effect Bewick's nature print was designed to replicate.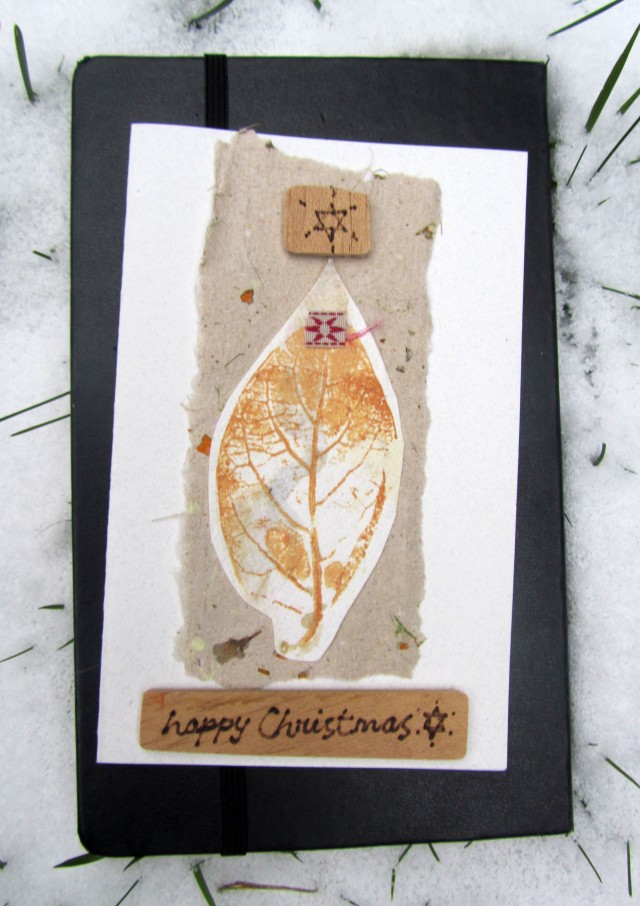 PPS: As a banknote engraver perhaps Bewick would have been interested to see A Bundle Of Walnut.