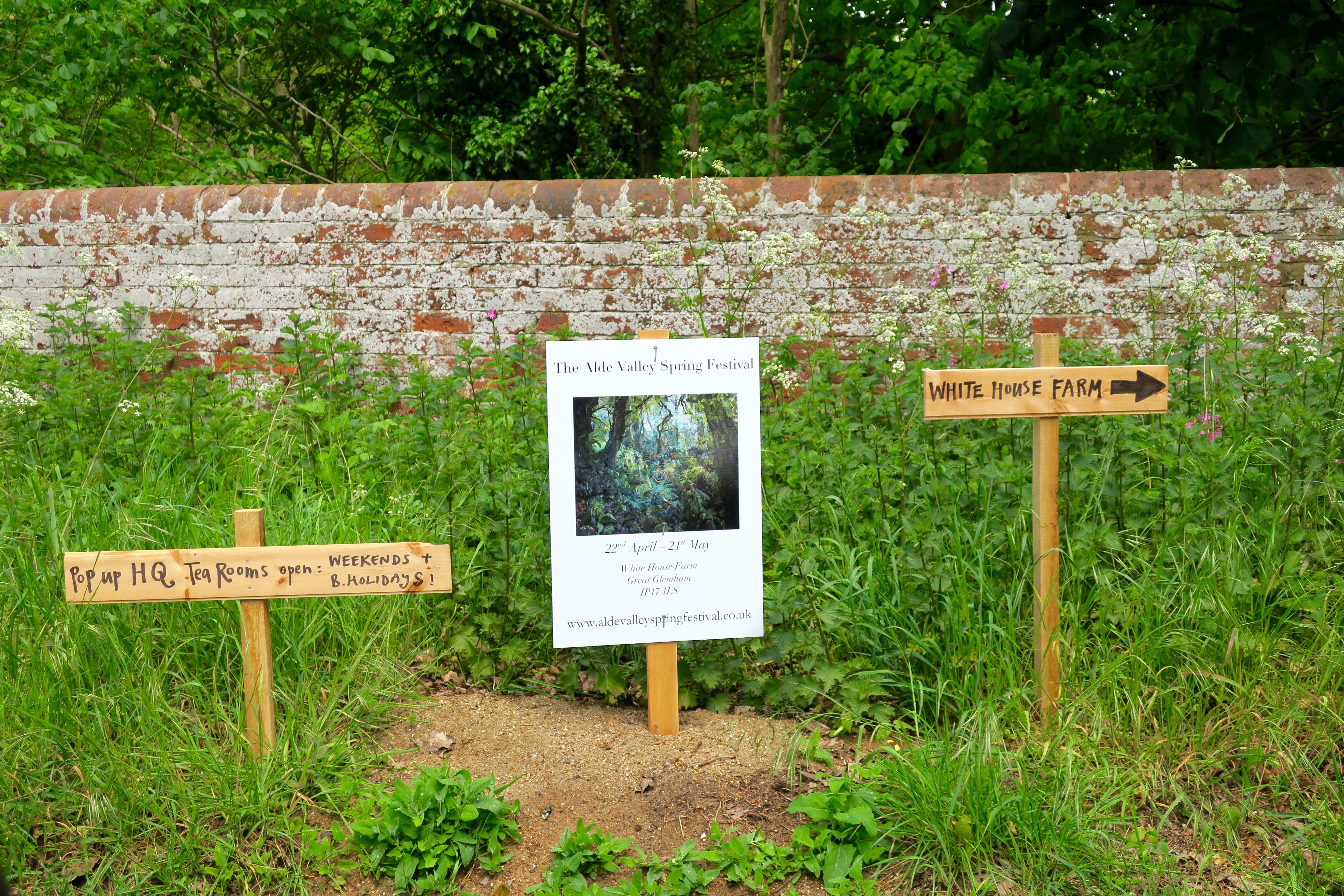 White House Farm at Great Glemham in Suffolk has 120 acres of historic watermeadows, arable land and woodland, home to a fine collection of ancient oak trees set in parkland grazed by the farm's flock of Alde Valley sheep. The farm also hosts a continuing succession of residencies for artists, writers, makers and musicians, and each year the Alde Valley Spring Festival shows off their work. This year the festival theme was Quercus & Co, a celebration of the English oak, and featured an exhibition of paintings and drawings of veteran trees and woodland by Jelly Green. It was not difficult to find. Posters of her Puzzlewood painting led me from the A12 down the country lanes to the farm.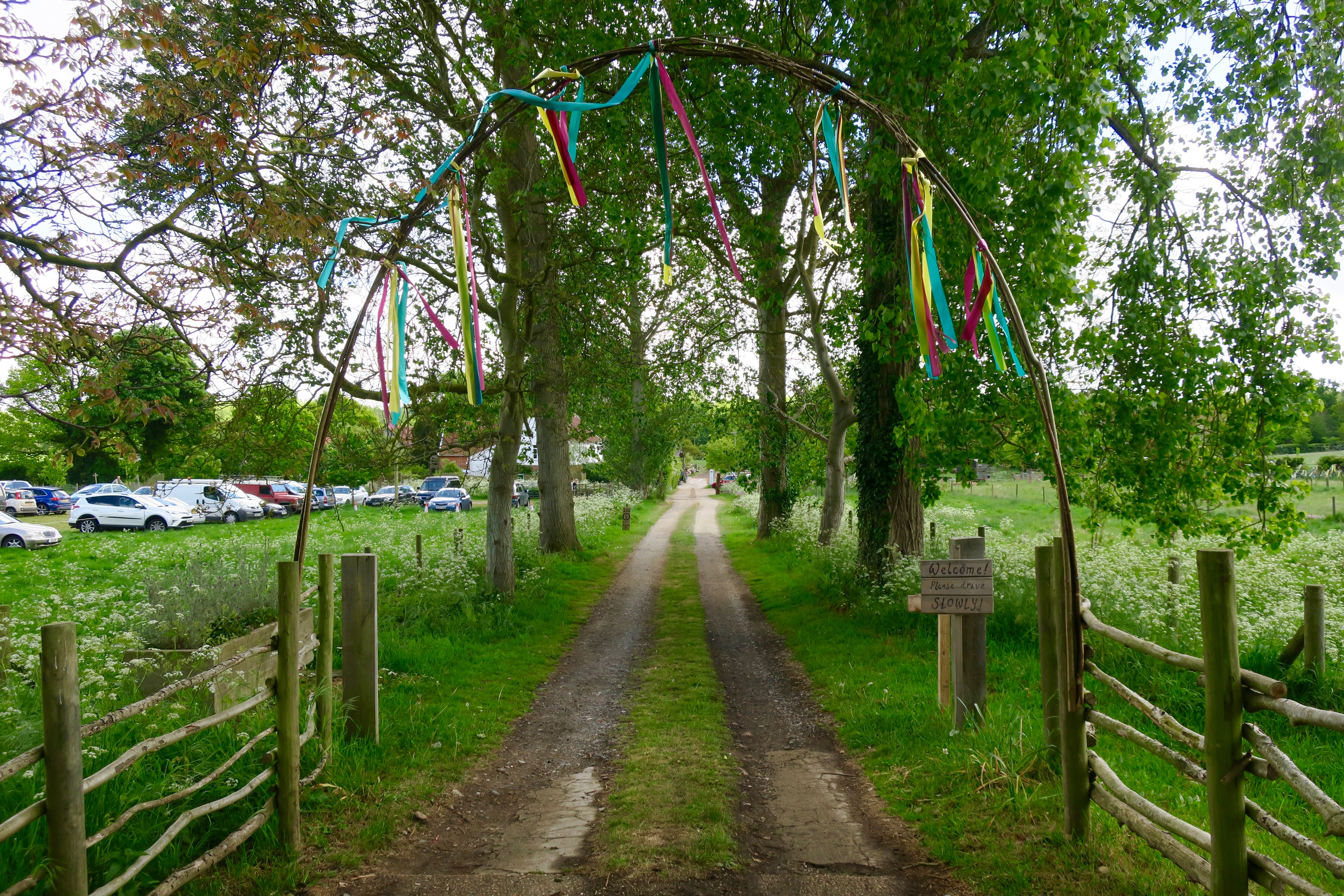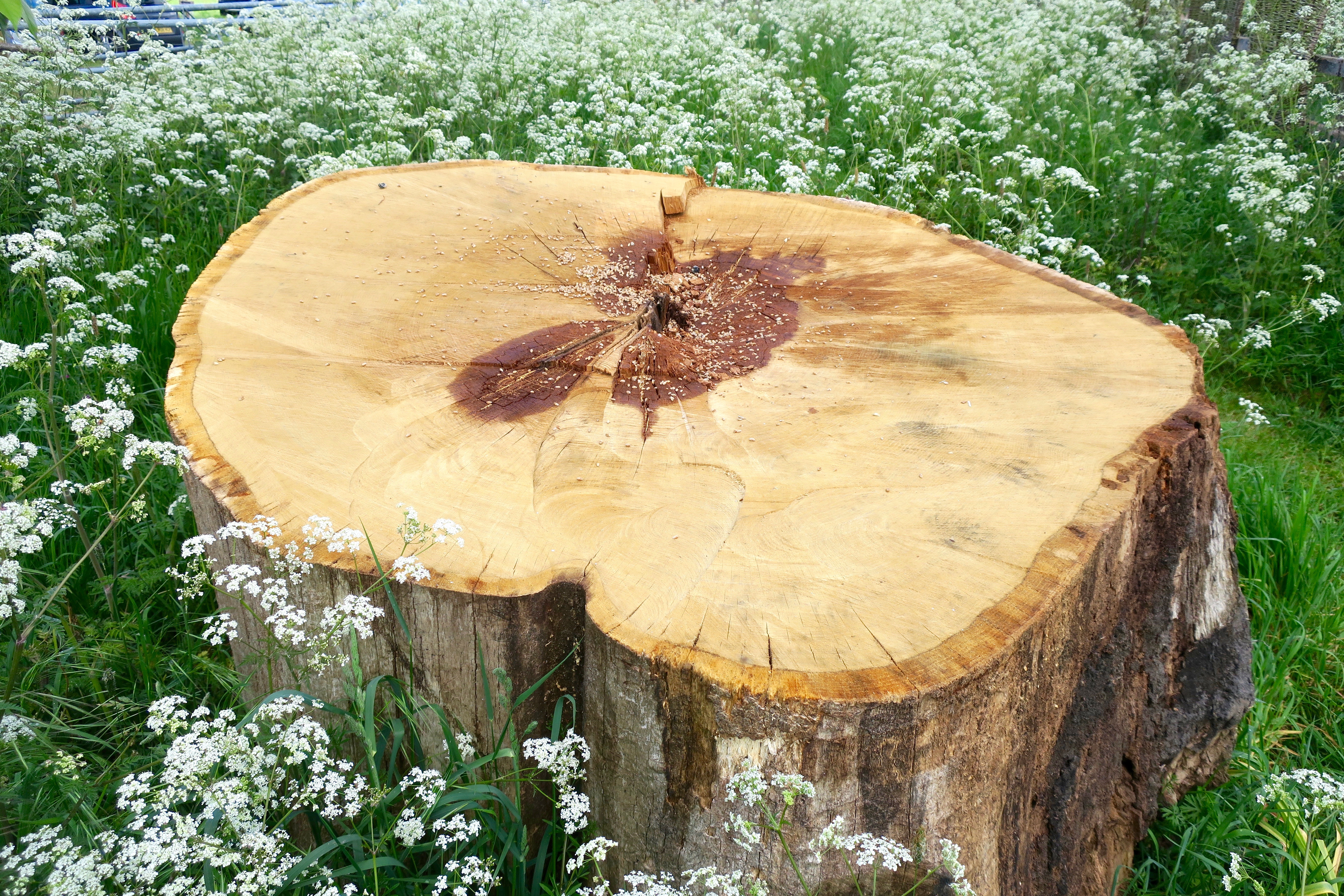 But almost the first thing I saw when I arrived was this stump of a recently felled tree. And then I remembered the Spring Festival picnic table, the longest table in the world, proudly made from planks of home-grown oak, and this year extended to a record breaking 690 feet, now visible from space and renamed The Table of the East. Perhaps that's where this tree went.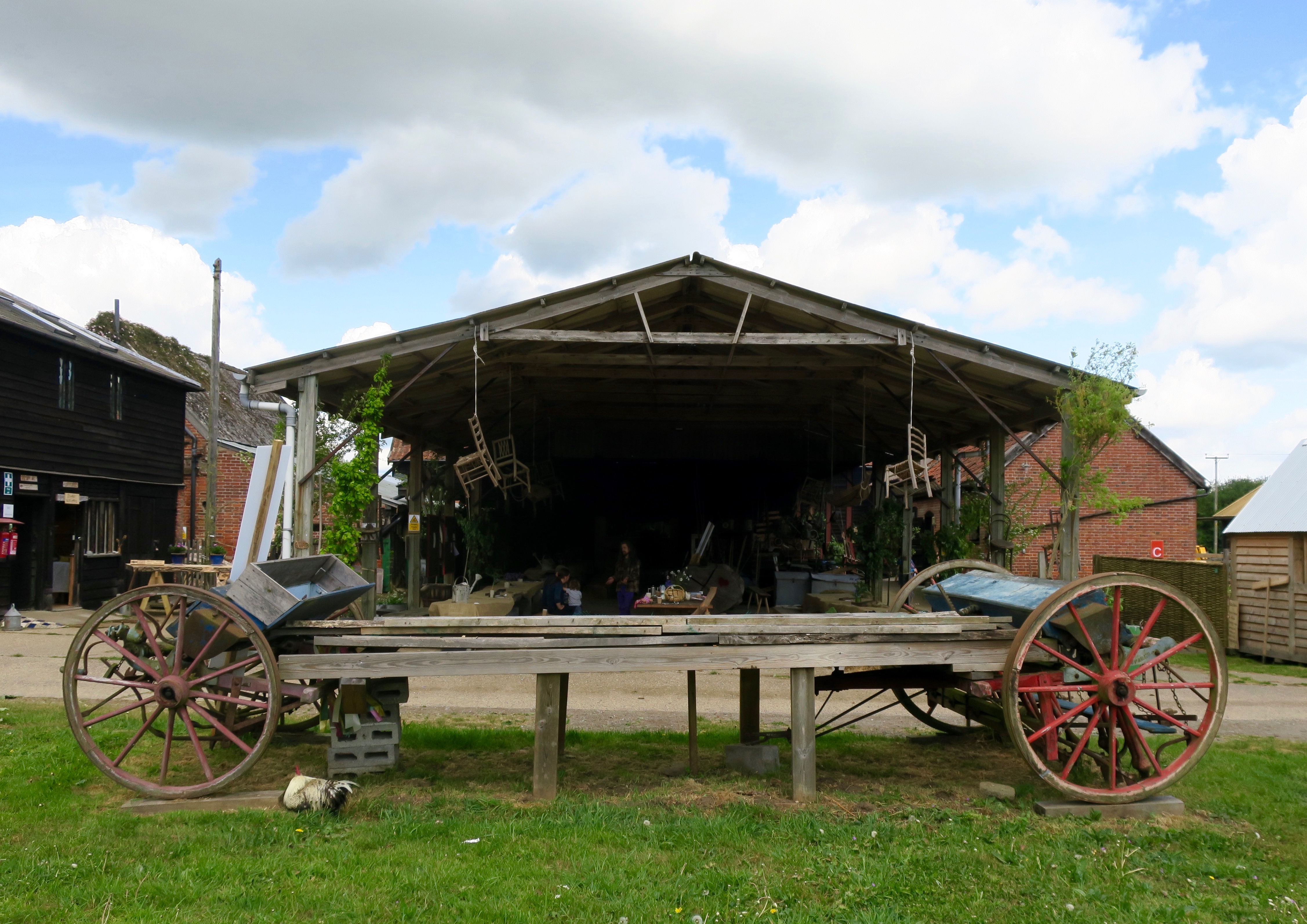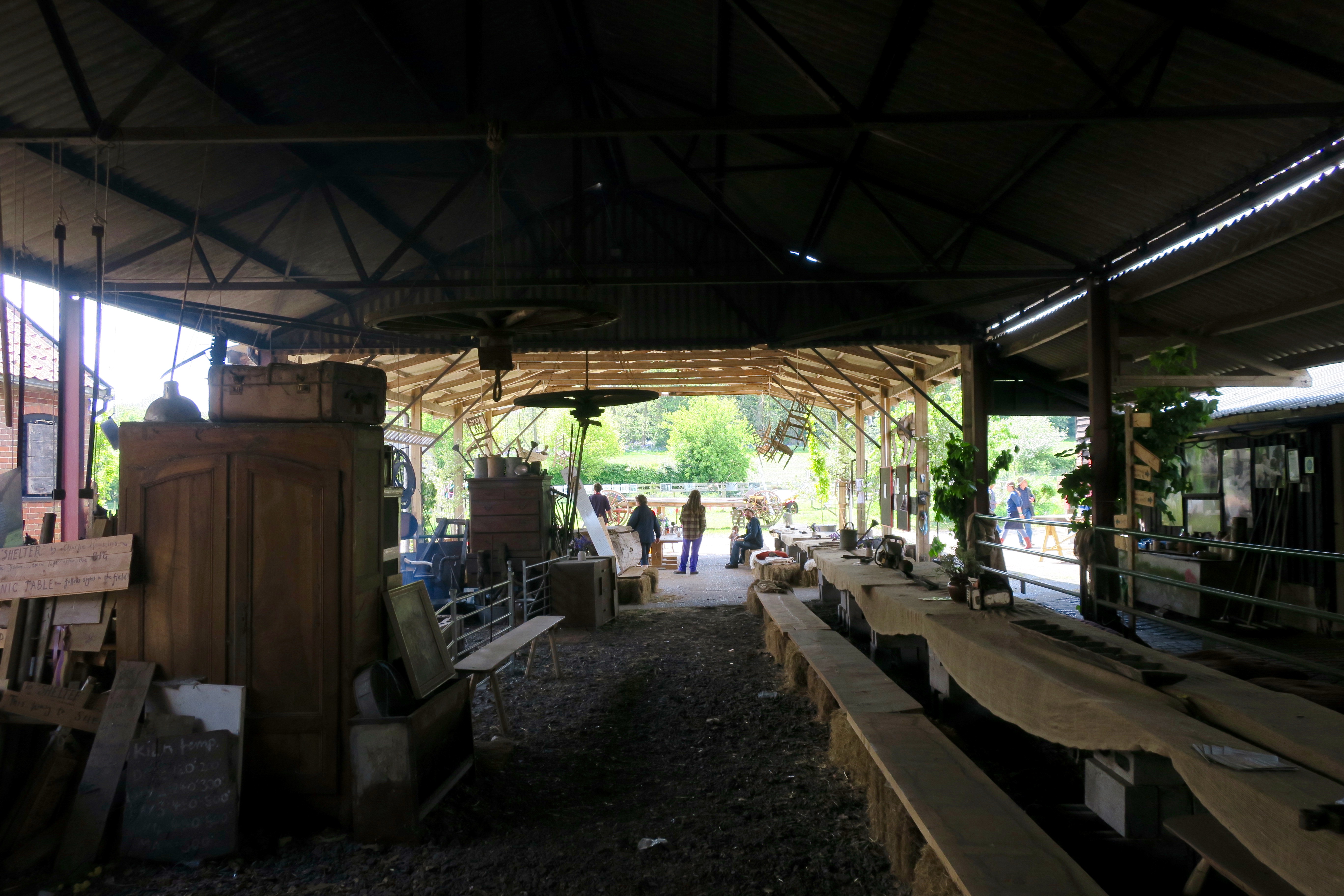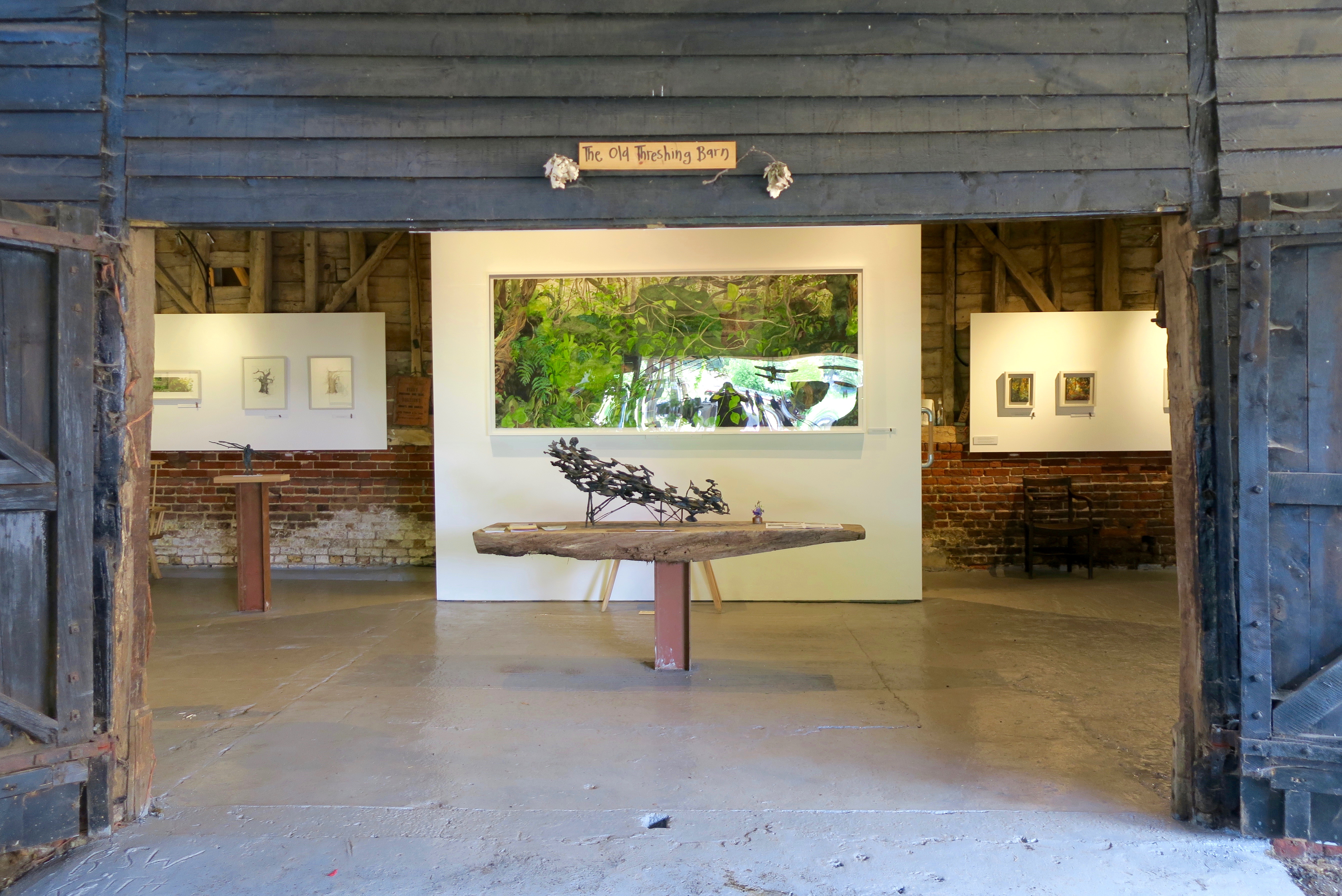 In the Old Threshing Barn I found a beautiful display of pictures by Jelly Green, evidence of recent arboreal explorations in Carmarthenshire and the Forest of Dean, together with more locally inspired subjects recording visits to Tunstall, Minsmere and Staverton Thicks.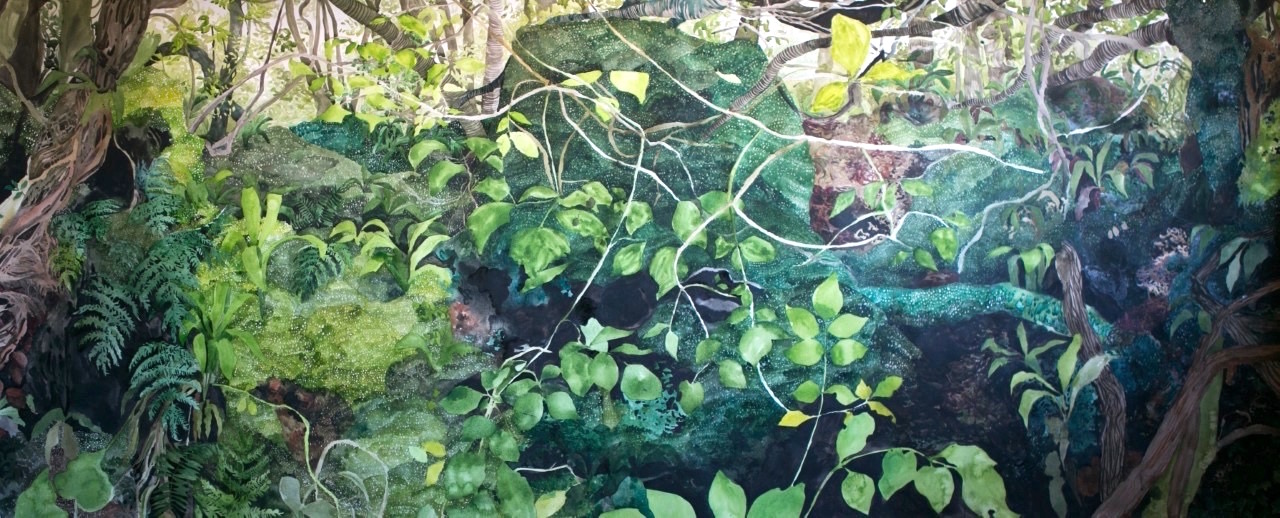 Moss & Leaves, Puzzlewood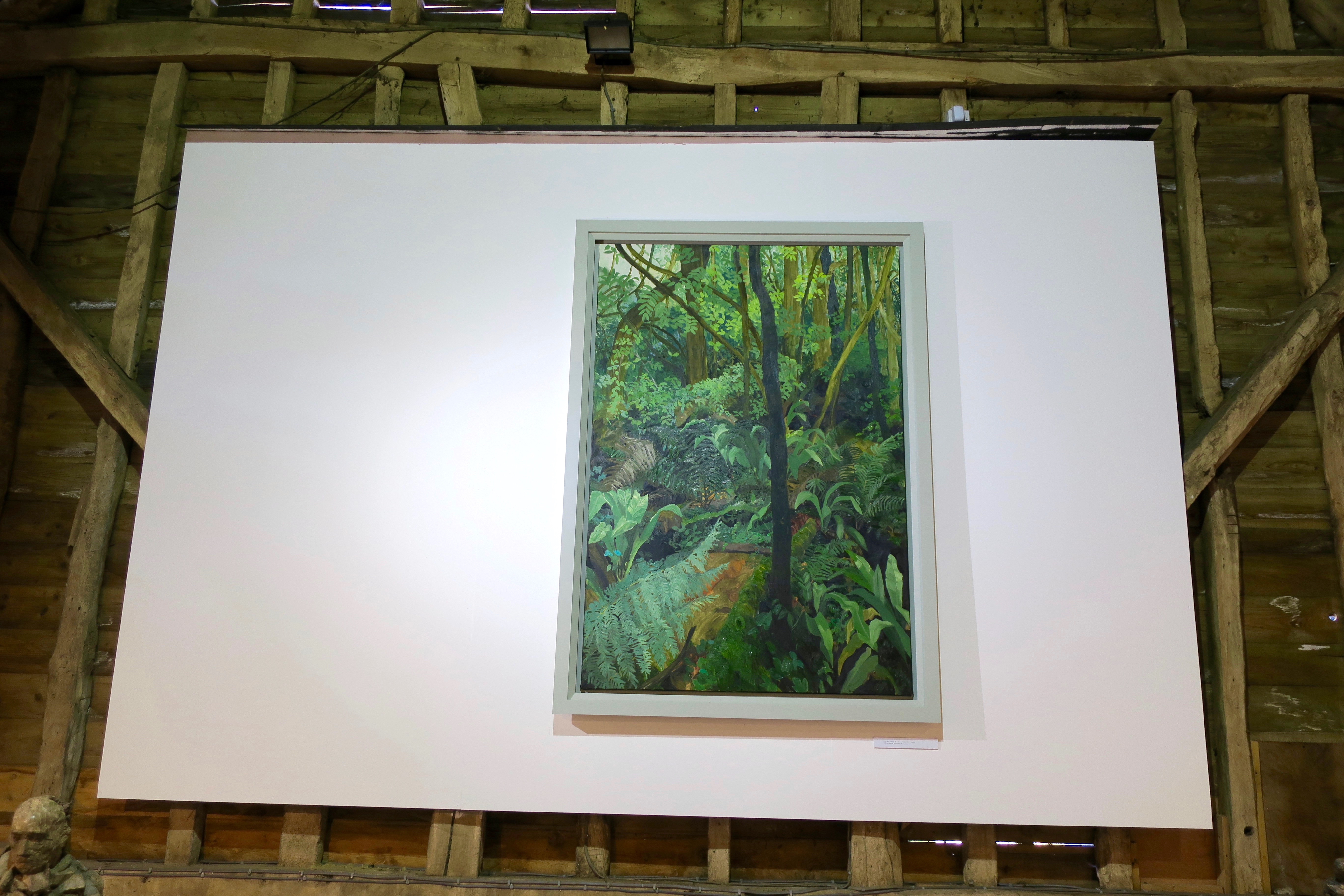 Puzzlewood II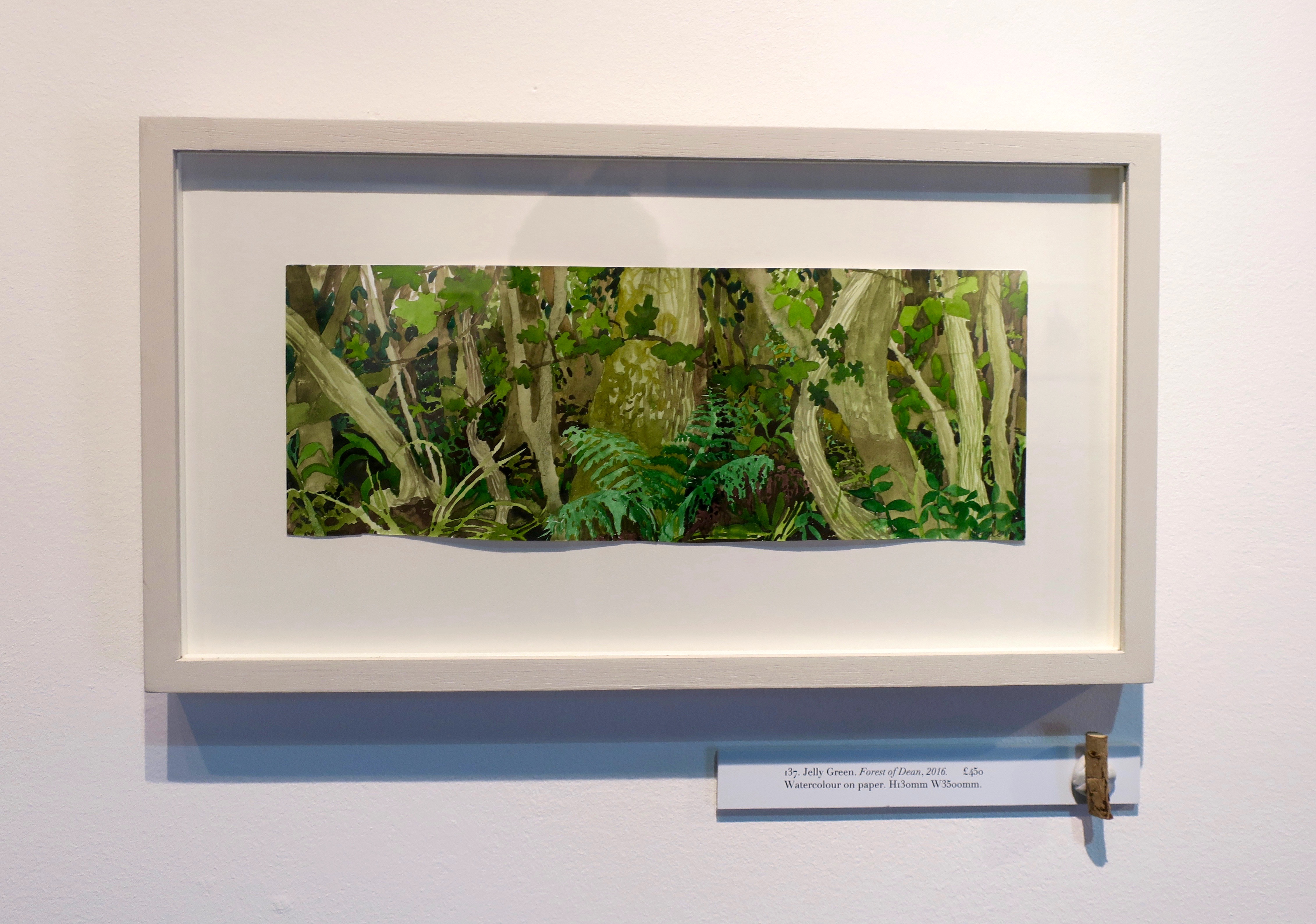 Forest of Dean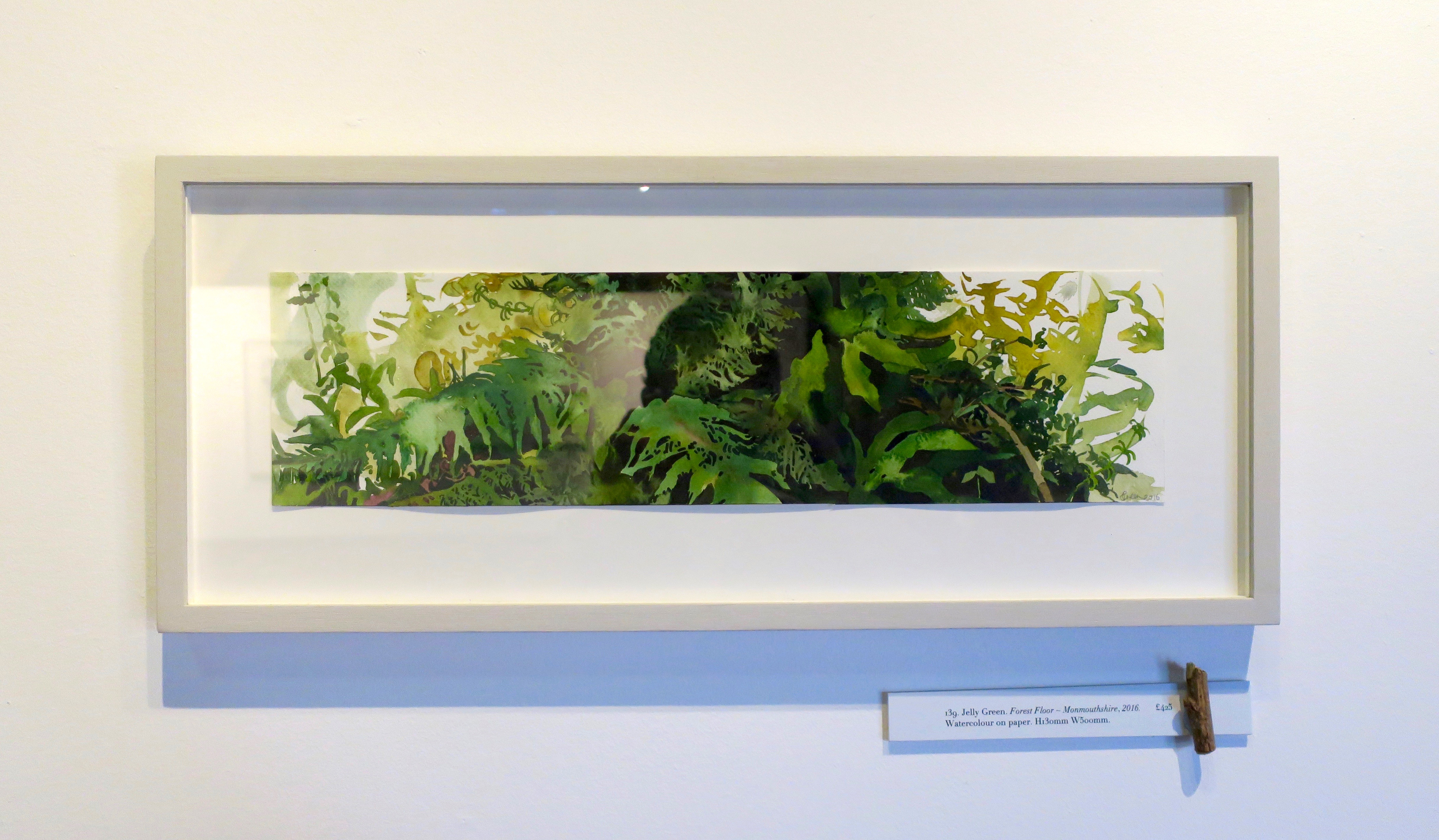 Forest Floor – Monmouthshire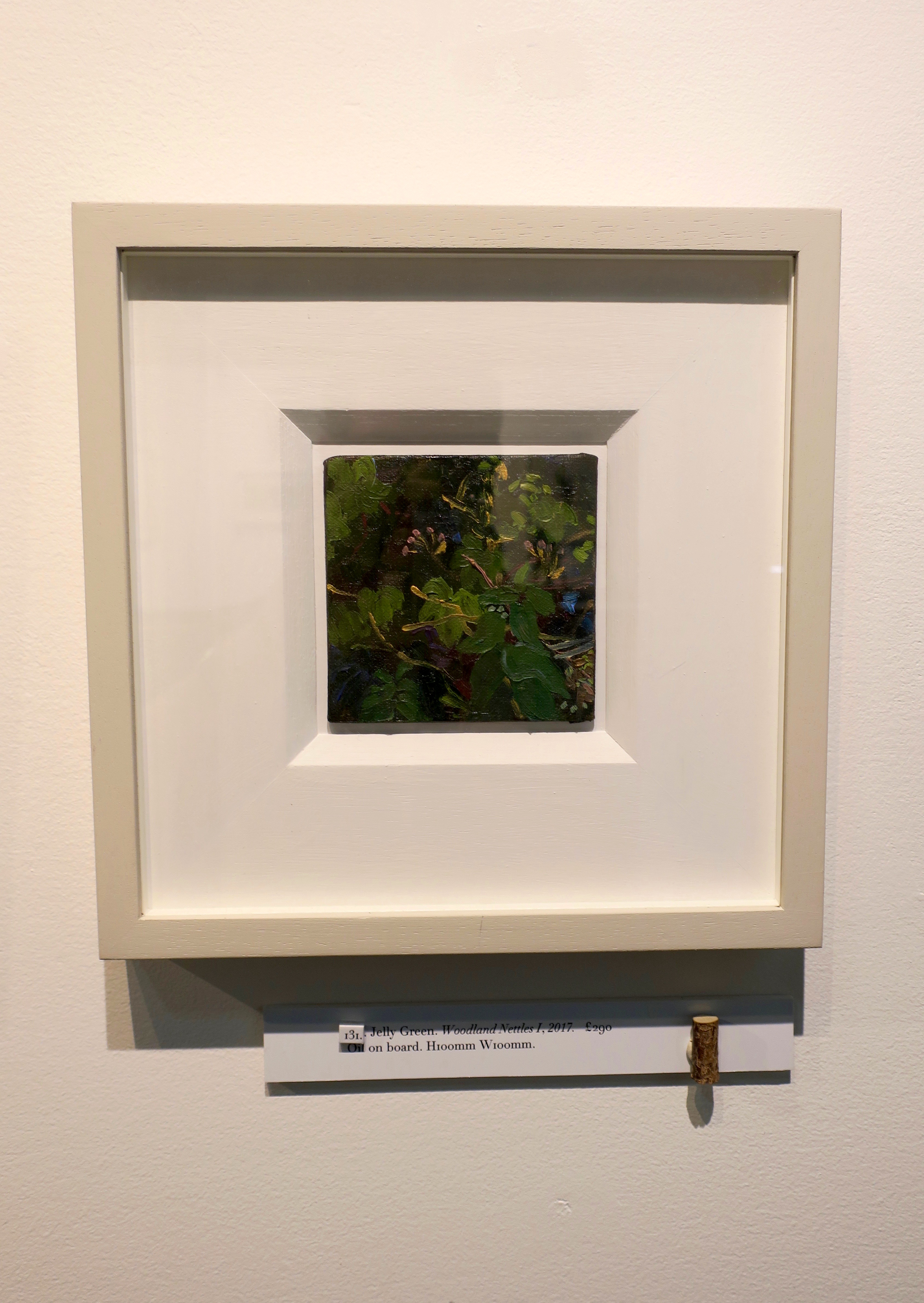 Woodland Nettles I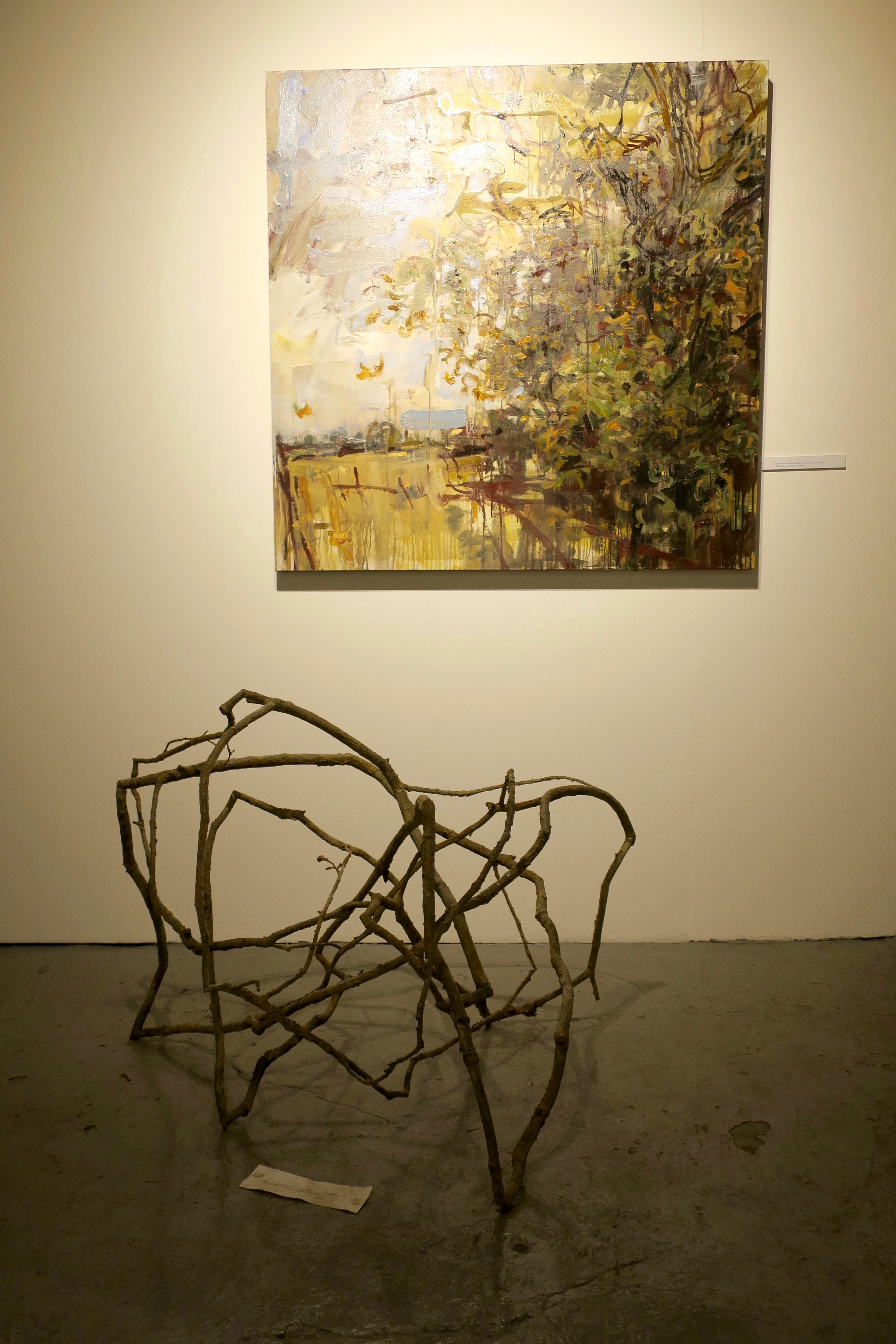 In a side room I found oil paintings of Norfolk by Kate Giles and Tangle sculptures by Freddy Morris, twigs and branches cast in bronze, from his time as artist in residence at White House Farm.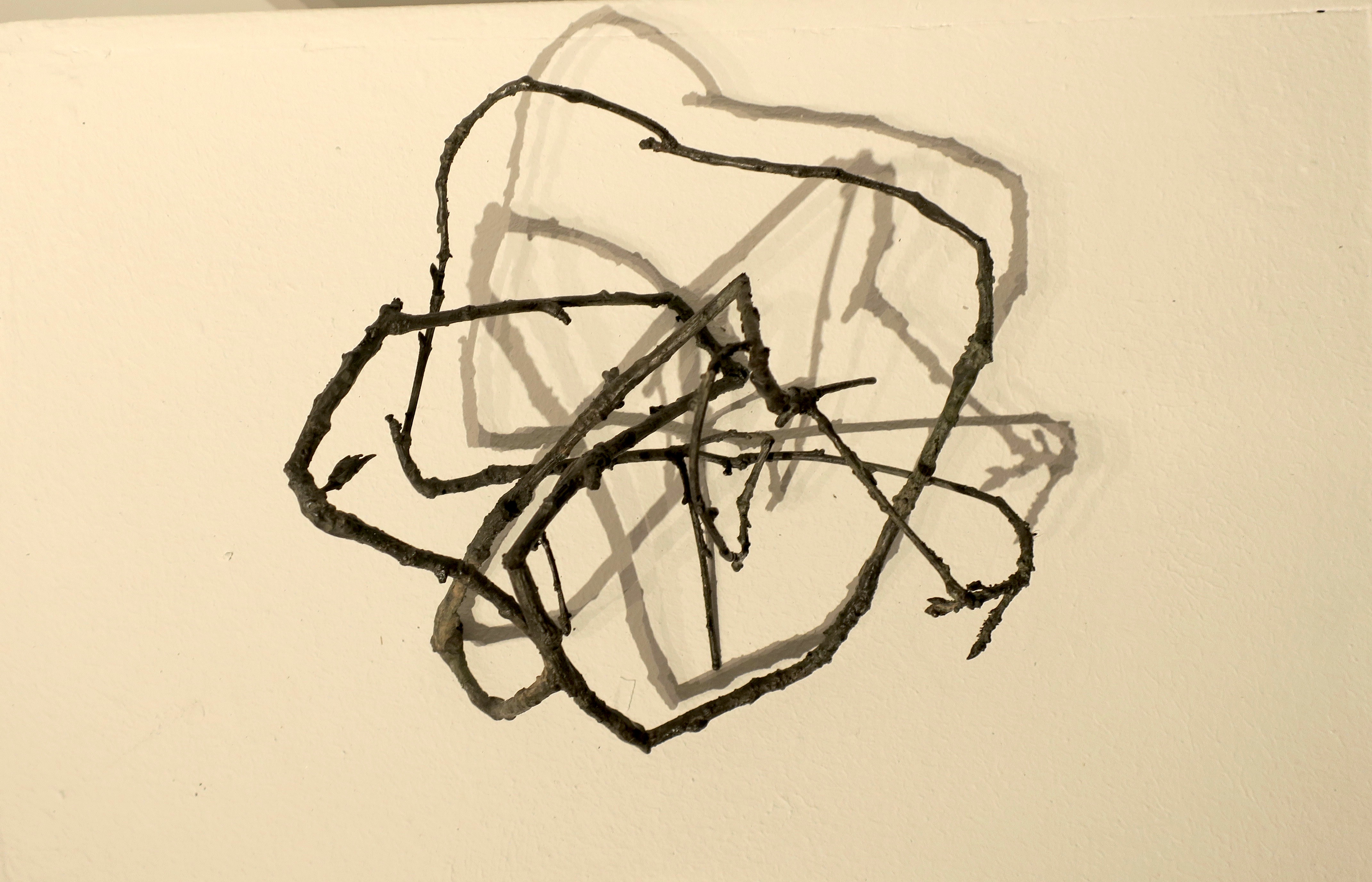 Oak Tangle I
This piece was a work in progress. Look closely at the bottom right and you might just make out a spider augmenting the sculpture with its own attempt at a Tangle, weaving its own tangled web.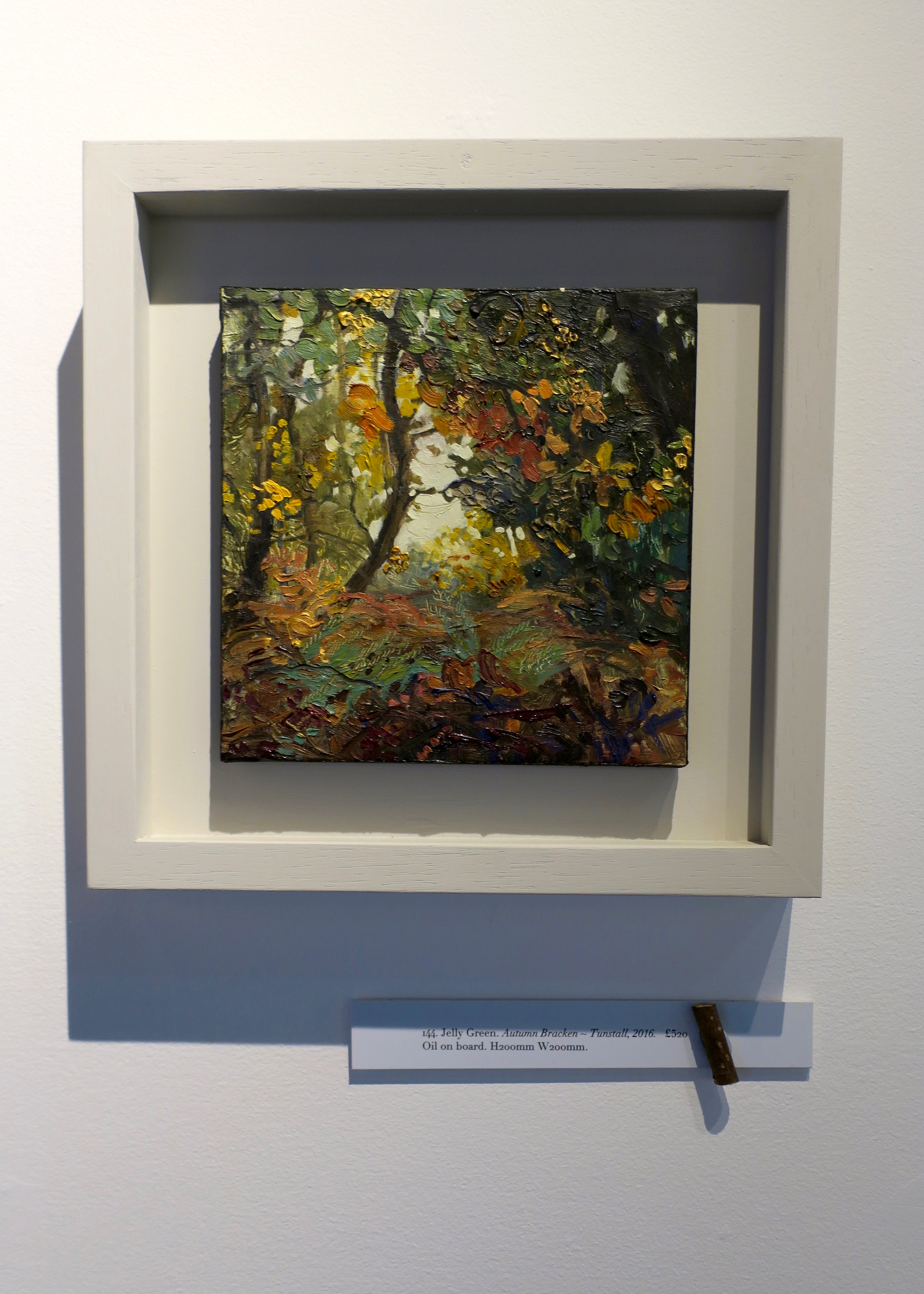 Autumn Bracken – Tunstall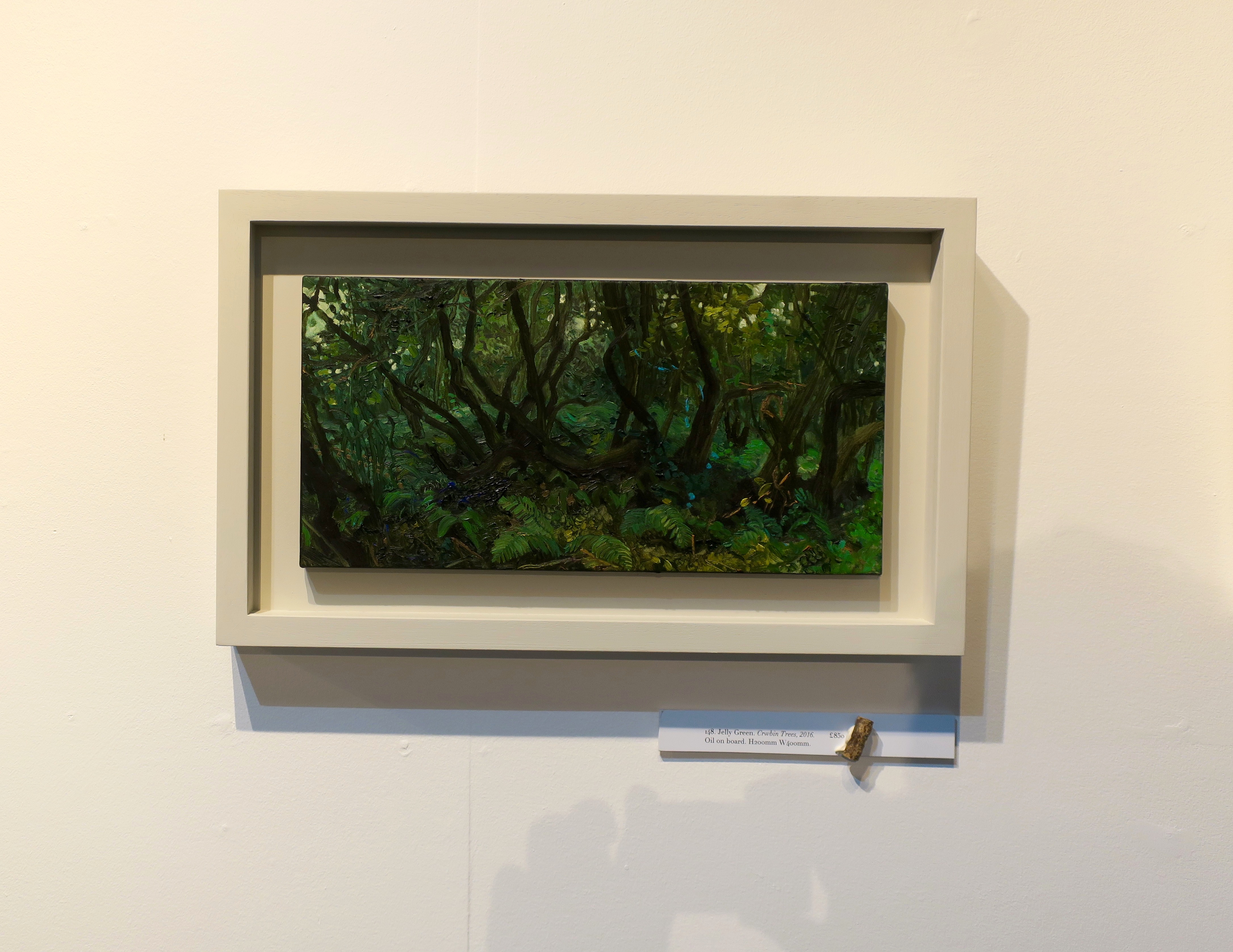 Crwbin Trees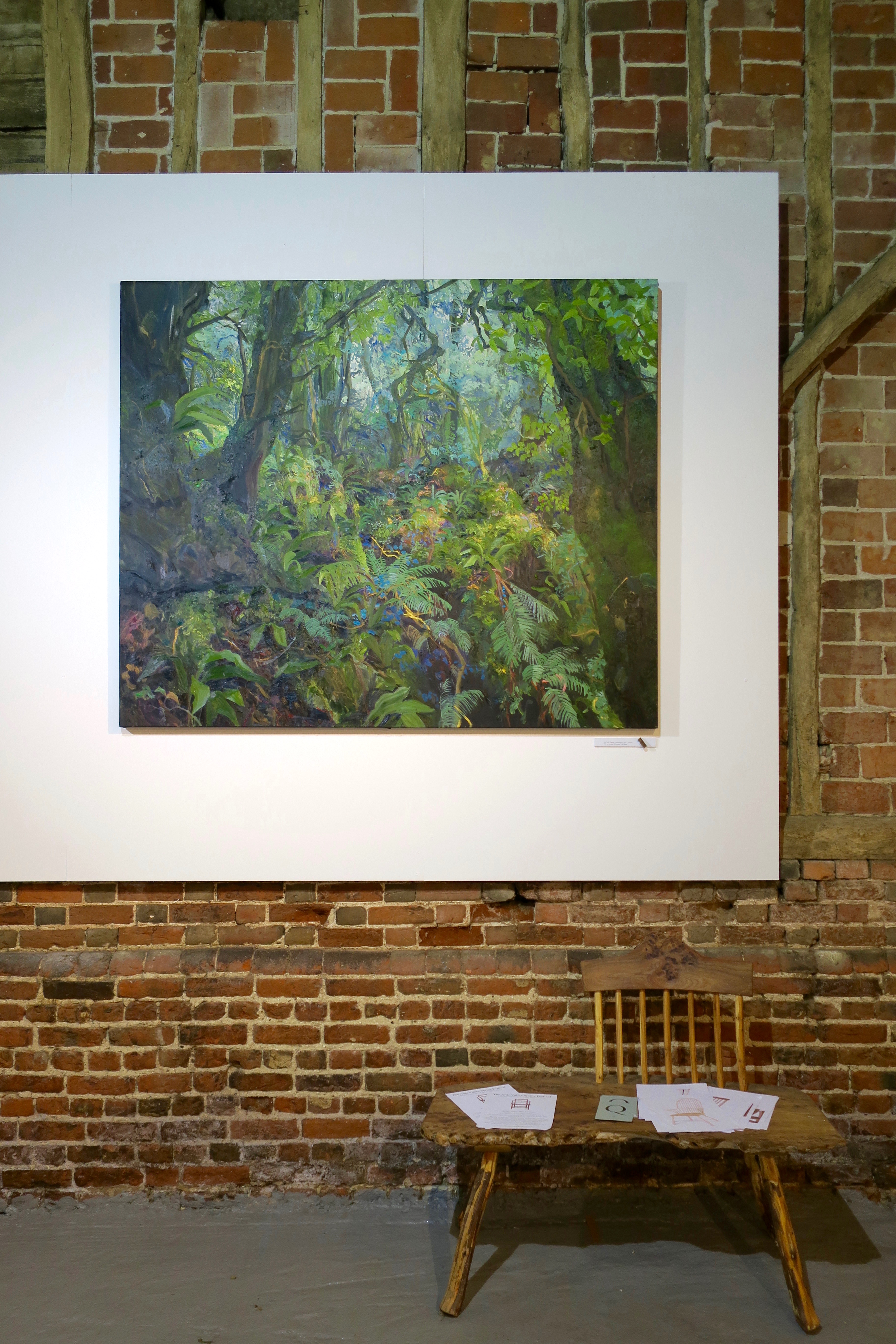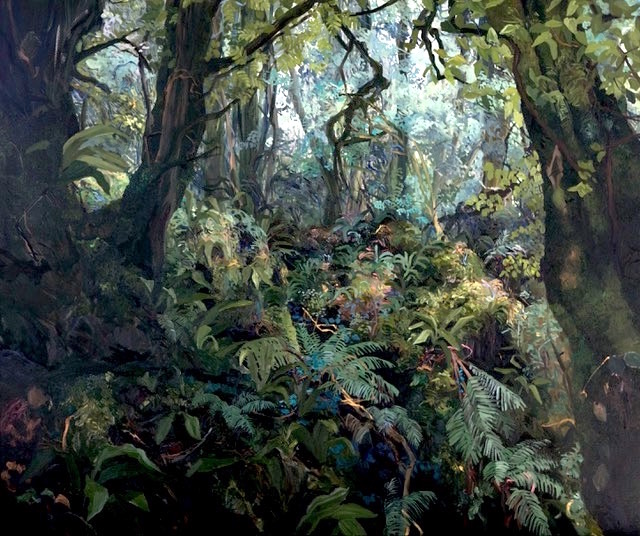 Puzzlewood
This large, fantastically rich and detailed painting is the result of a trip to the Forest of Dean, where Jelly spent a few days in her camper van, drawing the magical woodland that had inspired Tolkien. Over recent years Jelly has spent a lot of time in the woods, both at home and abroad, as artist in residence at White House Farm and also on residencies in the rainforests of Brazil and Borneo.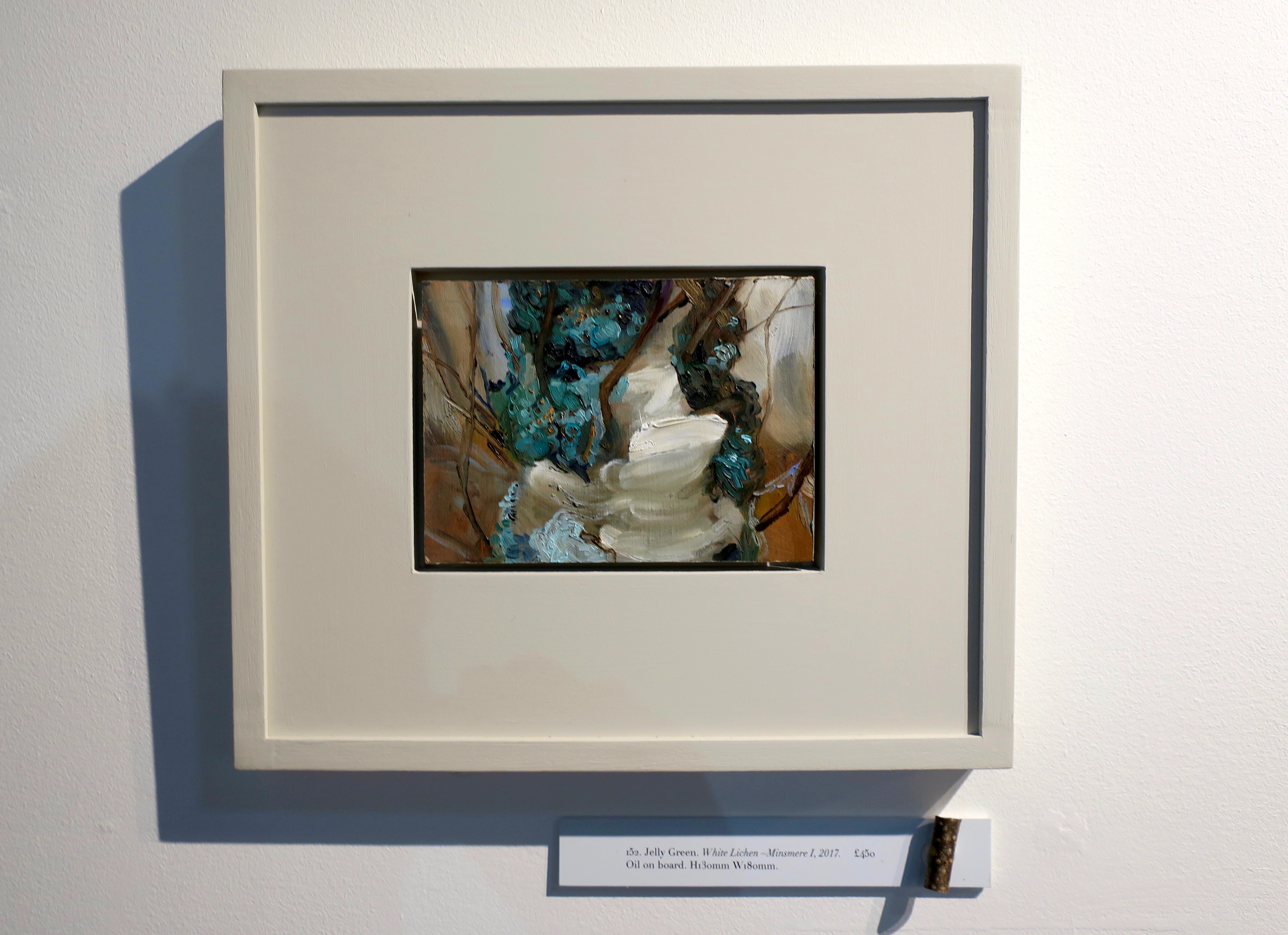 White Lichen – Minsmere I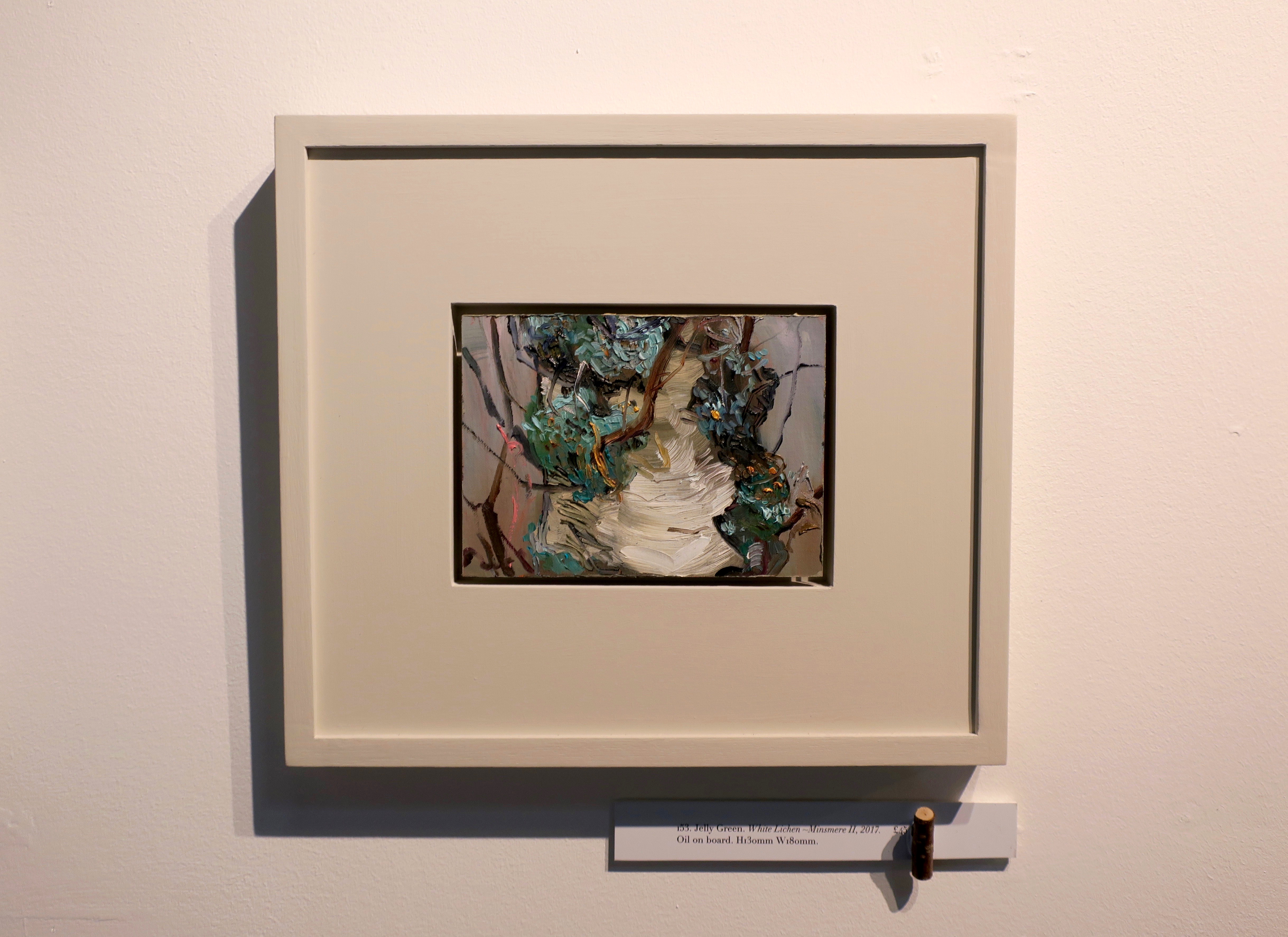 White Lichen – Minsmere II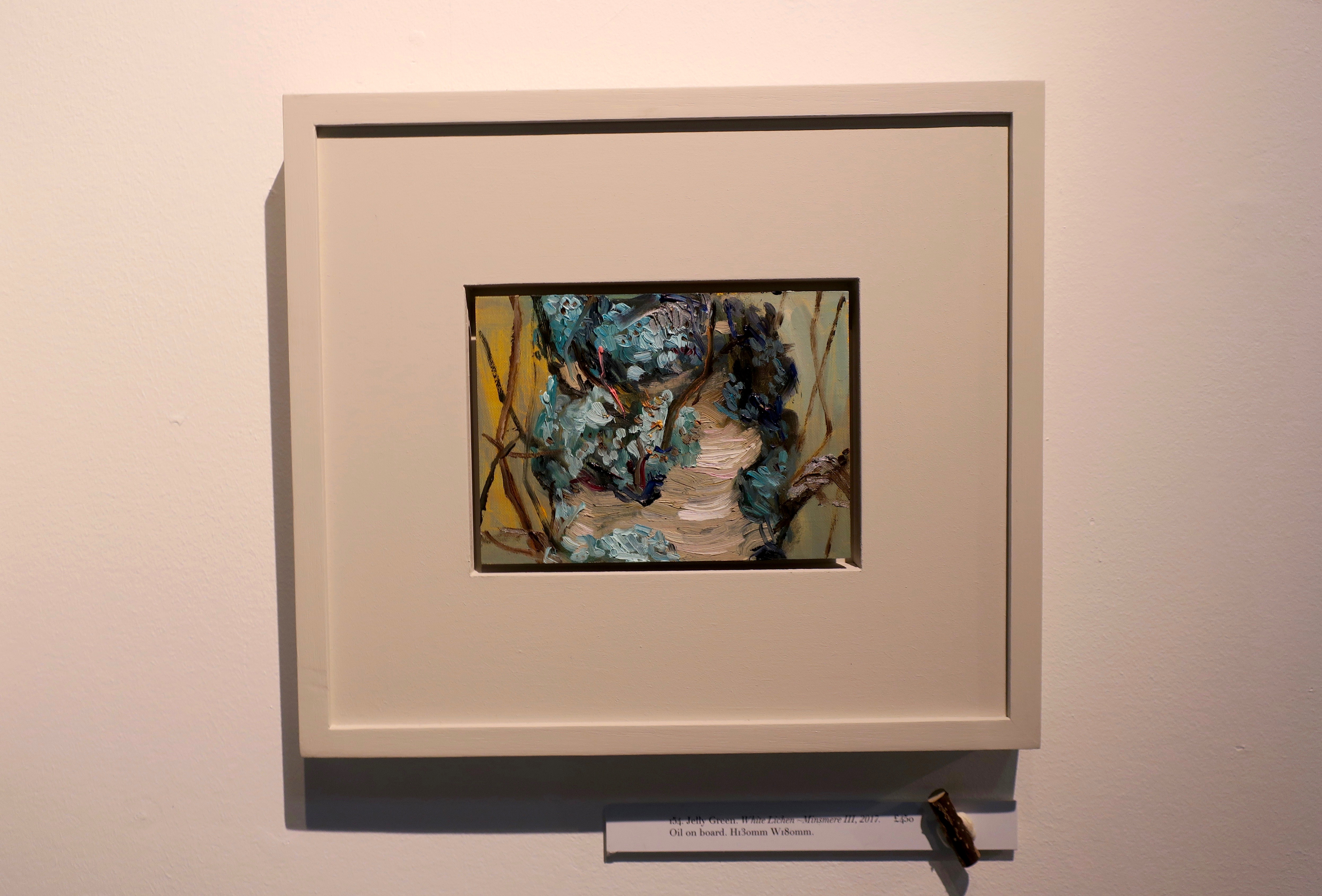 White Lichen – Minsmere III
There's something about these studies of lichen, perhaps it's their reduced abstract simplicity, that brings to mind a favourite painting by Graham Sutherland – Entrance to a Lane.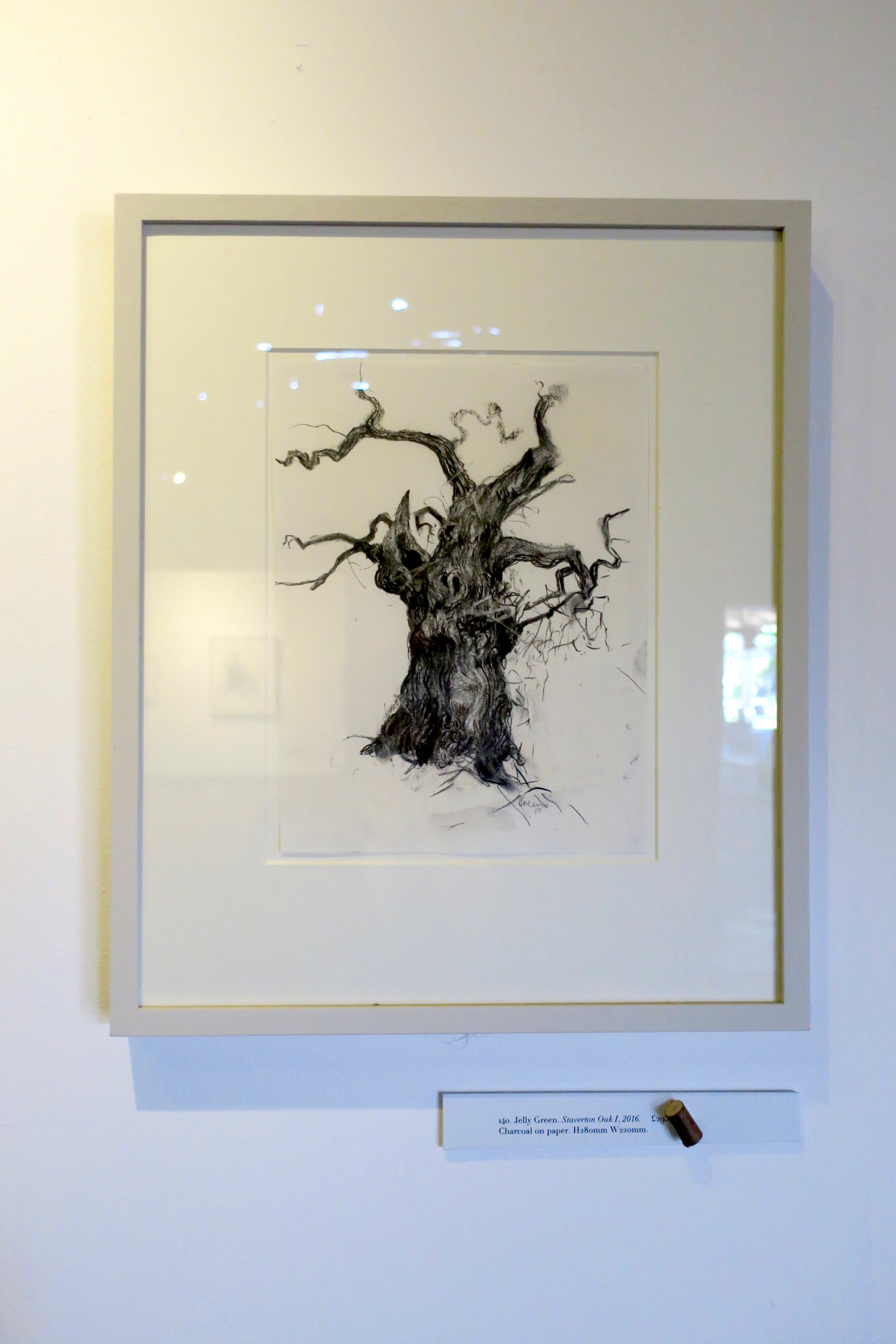 Staverton Oak I
Staverton Oak II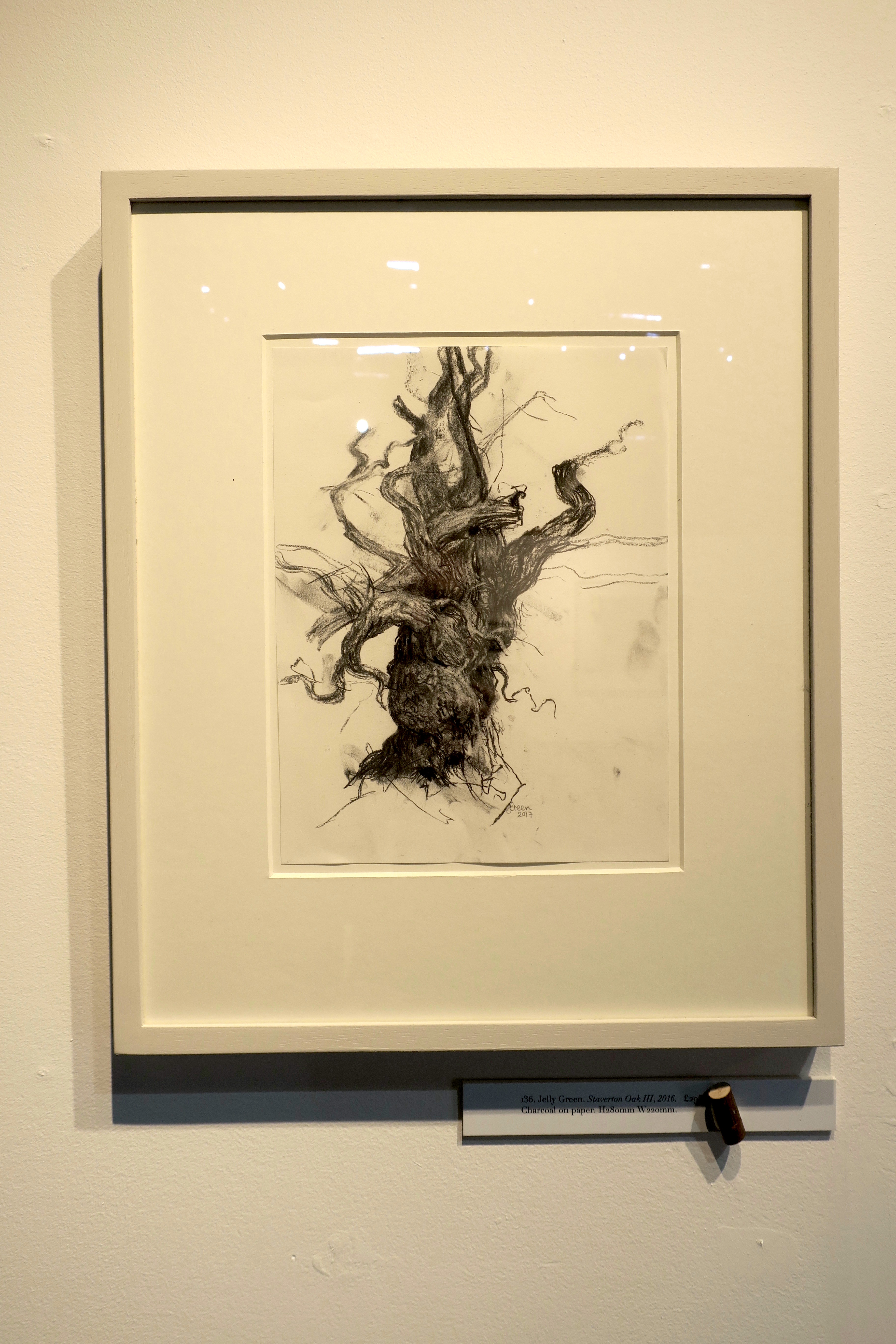 Staverton Oak III
These charcoal tree portraits remind me of our last visit to Staverton Thicks – A Walk In The Woods.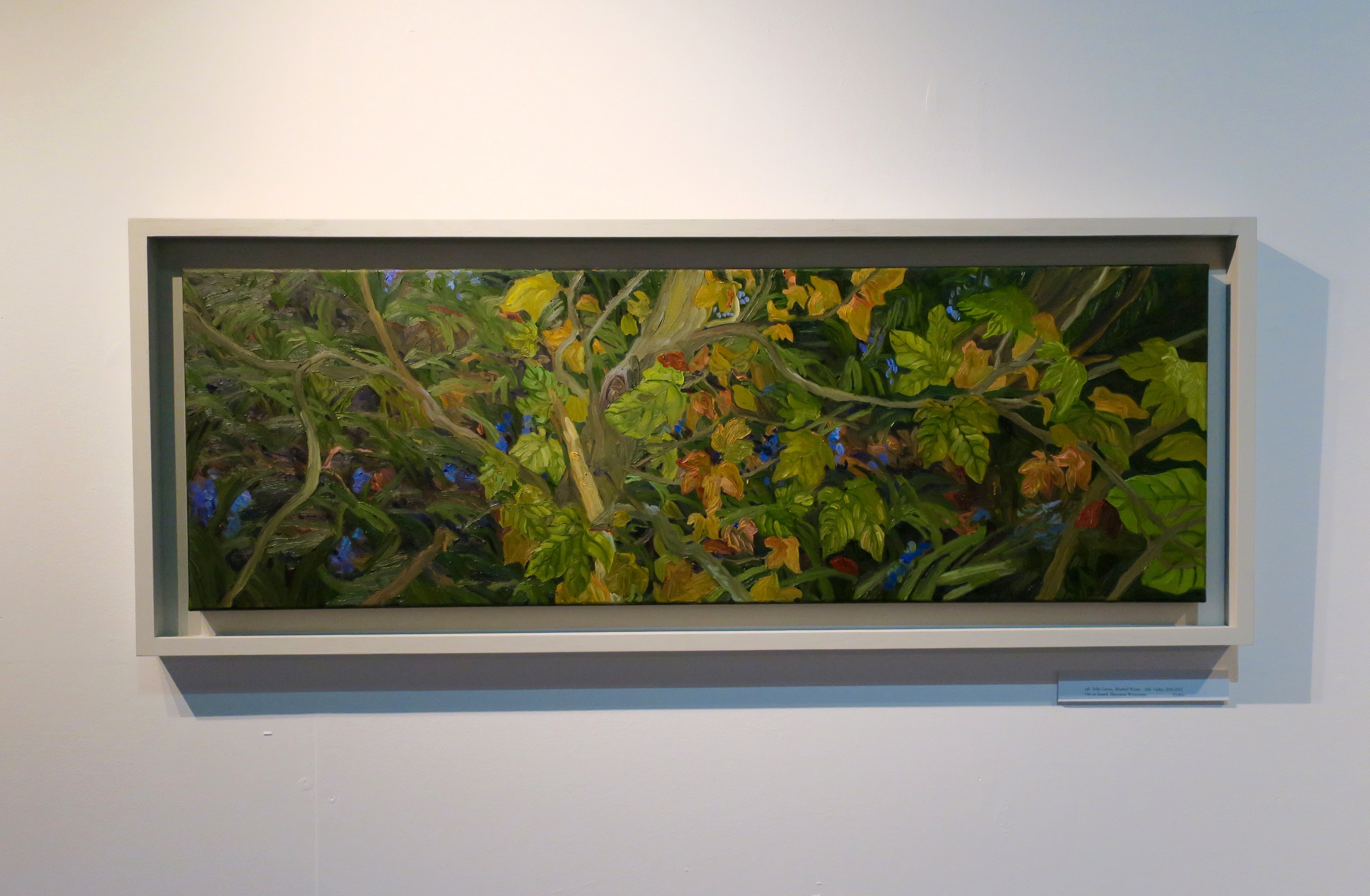 Bluebell Wood – Alde Valley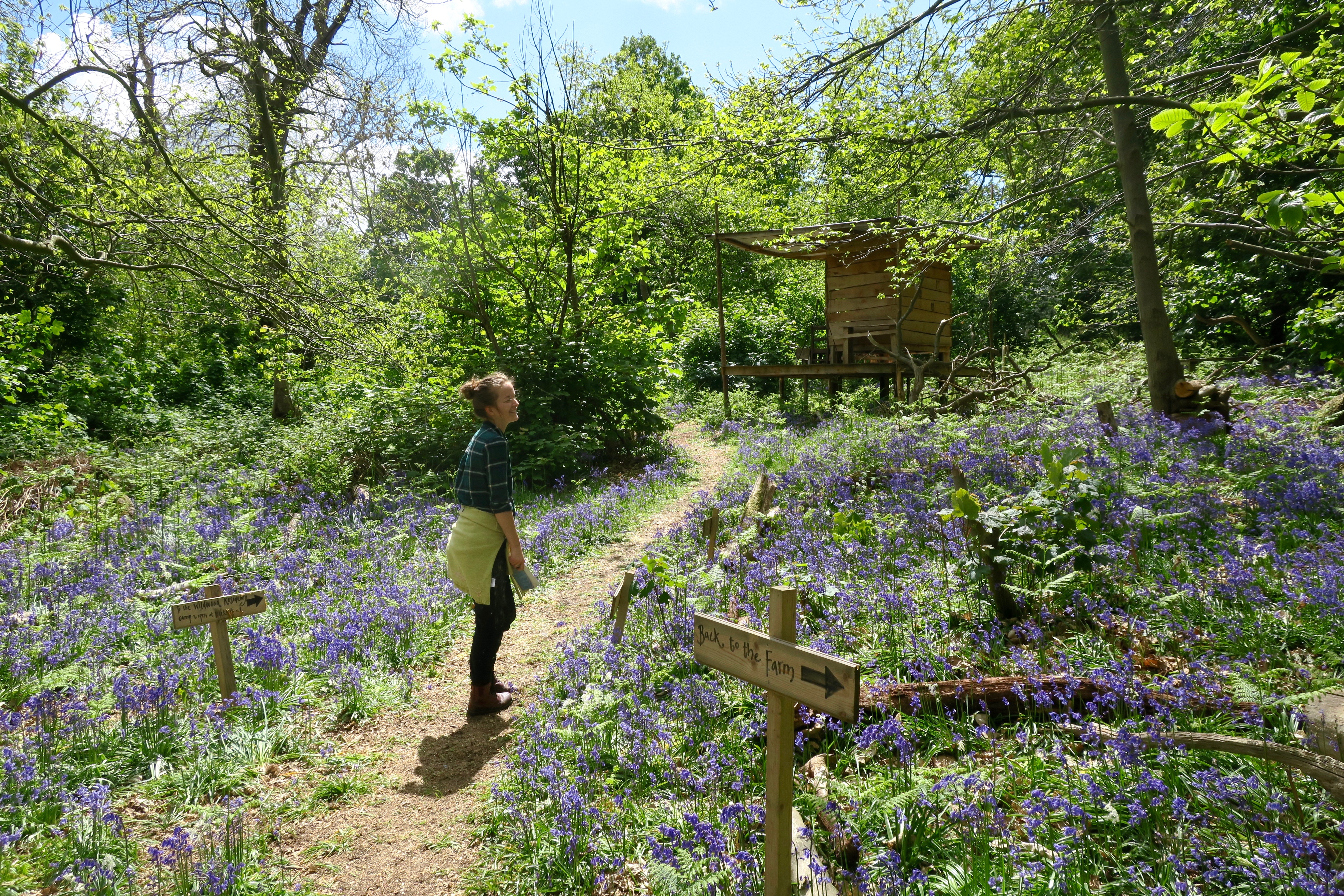 Then Jelly took me to see the bluebells…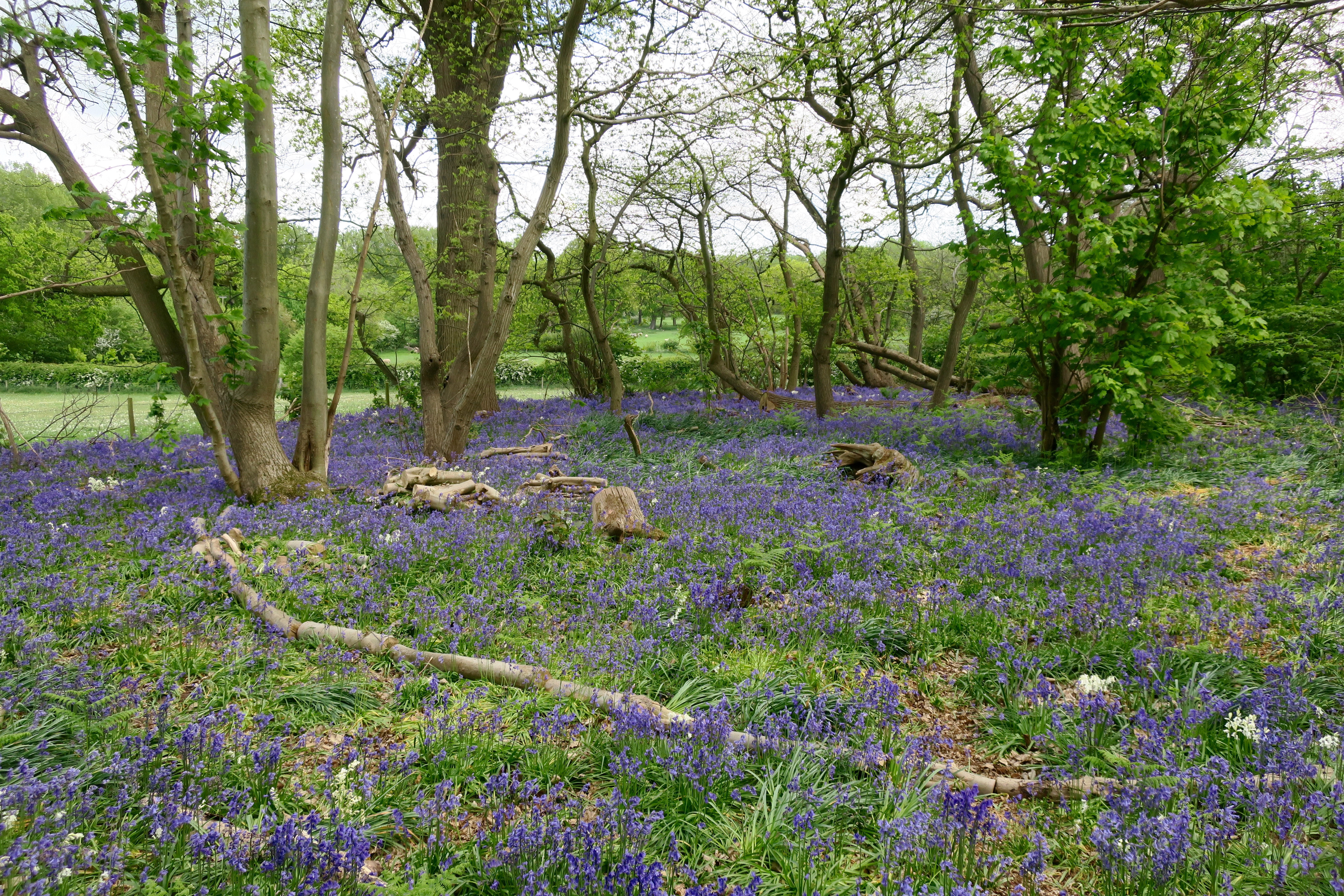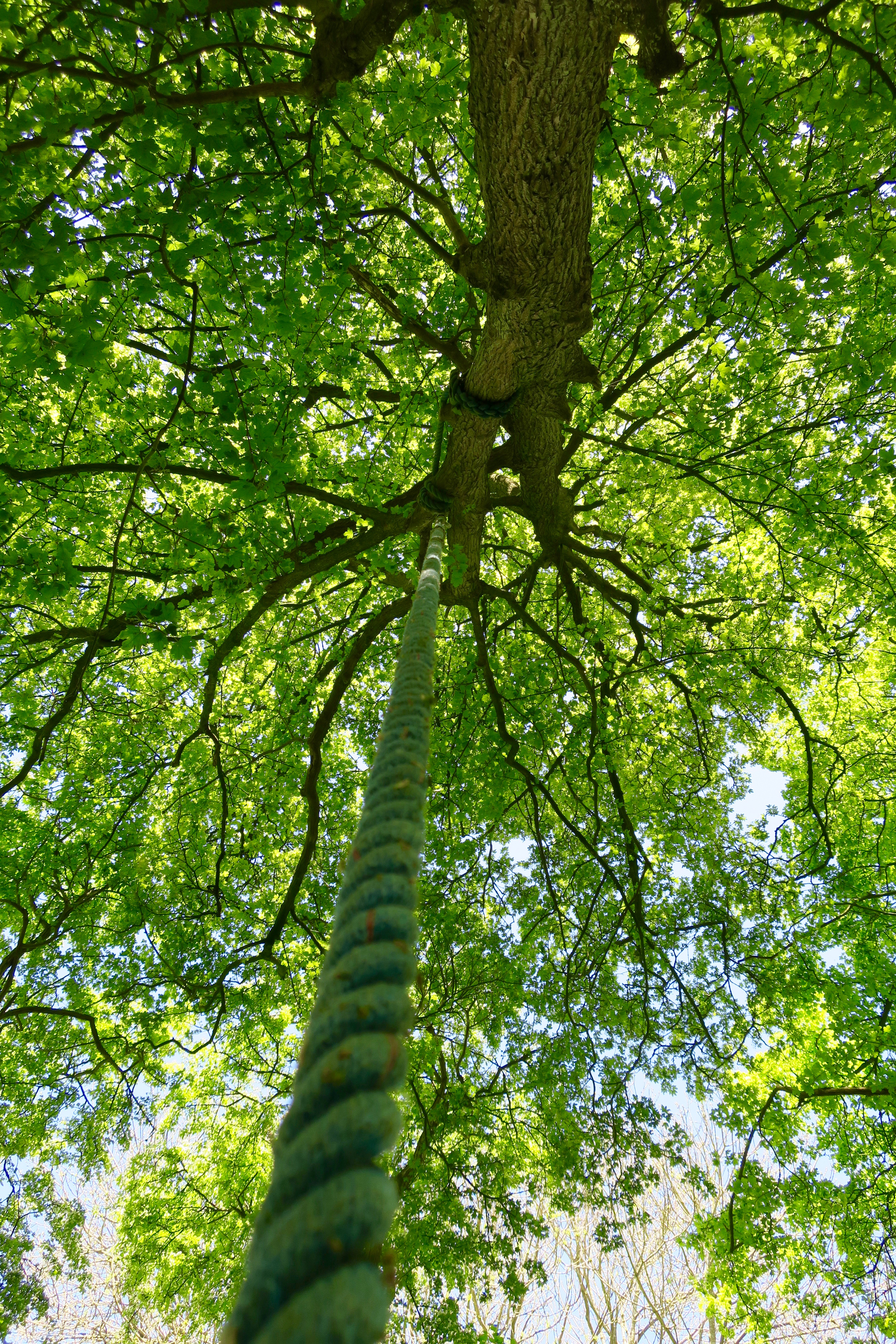 and she showed me her favourite rope swing,
and a quotation from her favourite book…
[The case] of Marie-Angélique Memmie Le Blanc. In 1731, on the outskirts of the French commune of Songy, a thief clothed in animal skins was found stealing apples from an orchard. The villagers set a bulldog upon the intruder, who was said to have struck it dead with a single blow. Pursued by a mob, the mysterious figure vanished back into the nearby forest, swinging from branch to branch across the tree tops. A vengeful party was soon sent after the thief, who turned out to be a girl of nineteen living off raw meat and fish, and sleeping in the canopy of a tree.
The Tree Climber's Guide: Jack Cooke
This excerpt, together with other examples of wild children found in the woods, demonstrates "the remarkable ability of humans to survive in the wild and our instinctual preference for seeking shelter in the trees." Note the name Angélique in the example quoted above. Jelly's proper name is Angelica.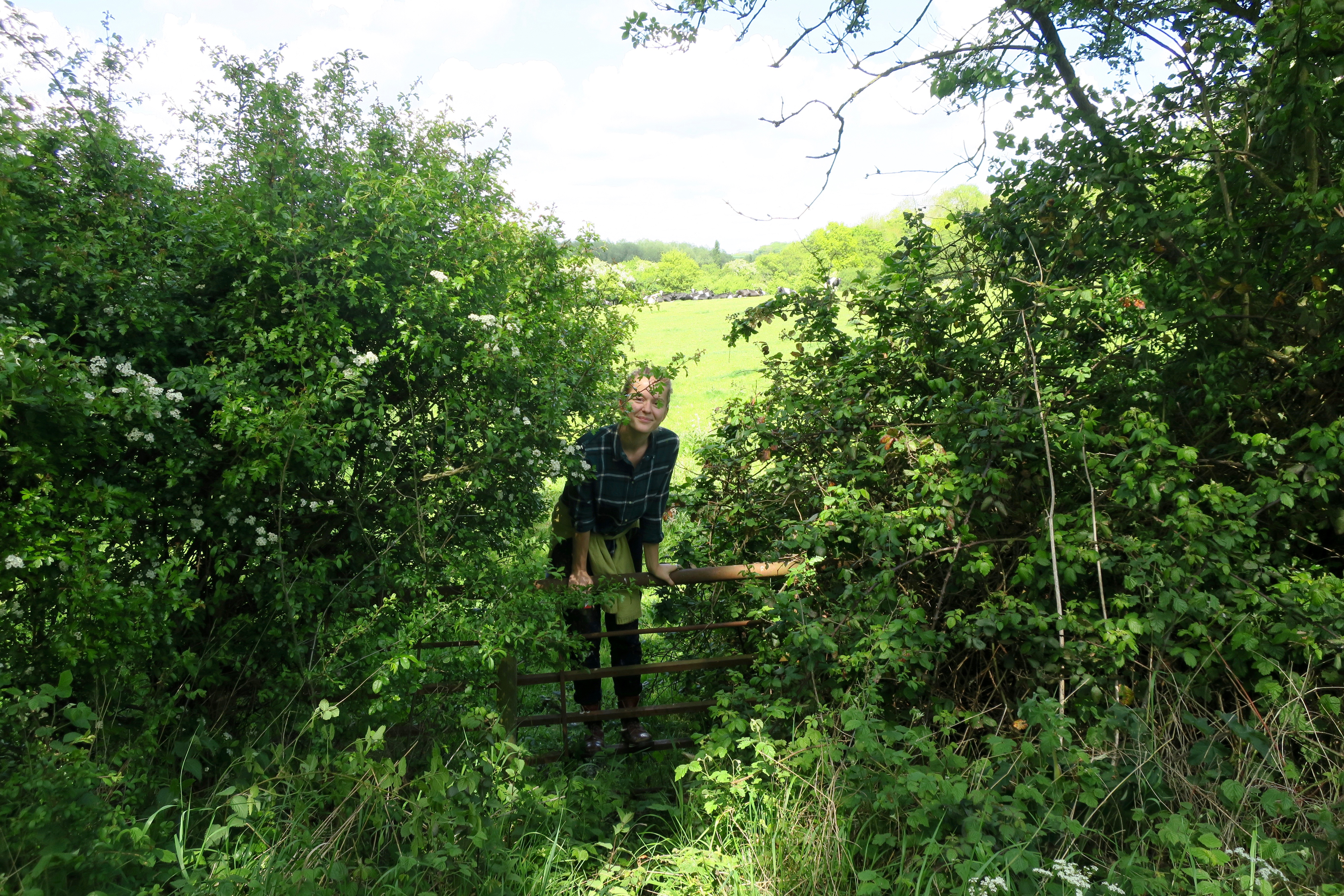 And then finally Jelly showed me her cows, or rather her grandfather's. They were young and curious, and as soon as we were over the fence they came running over to meet us.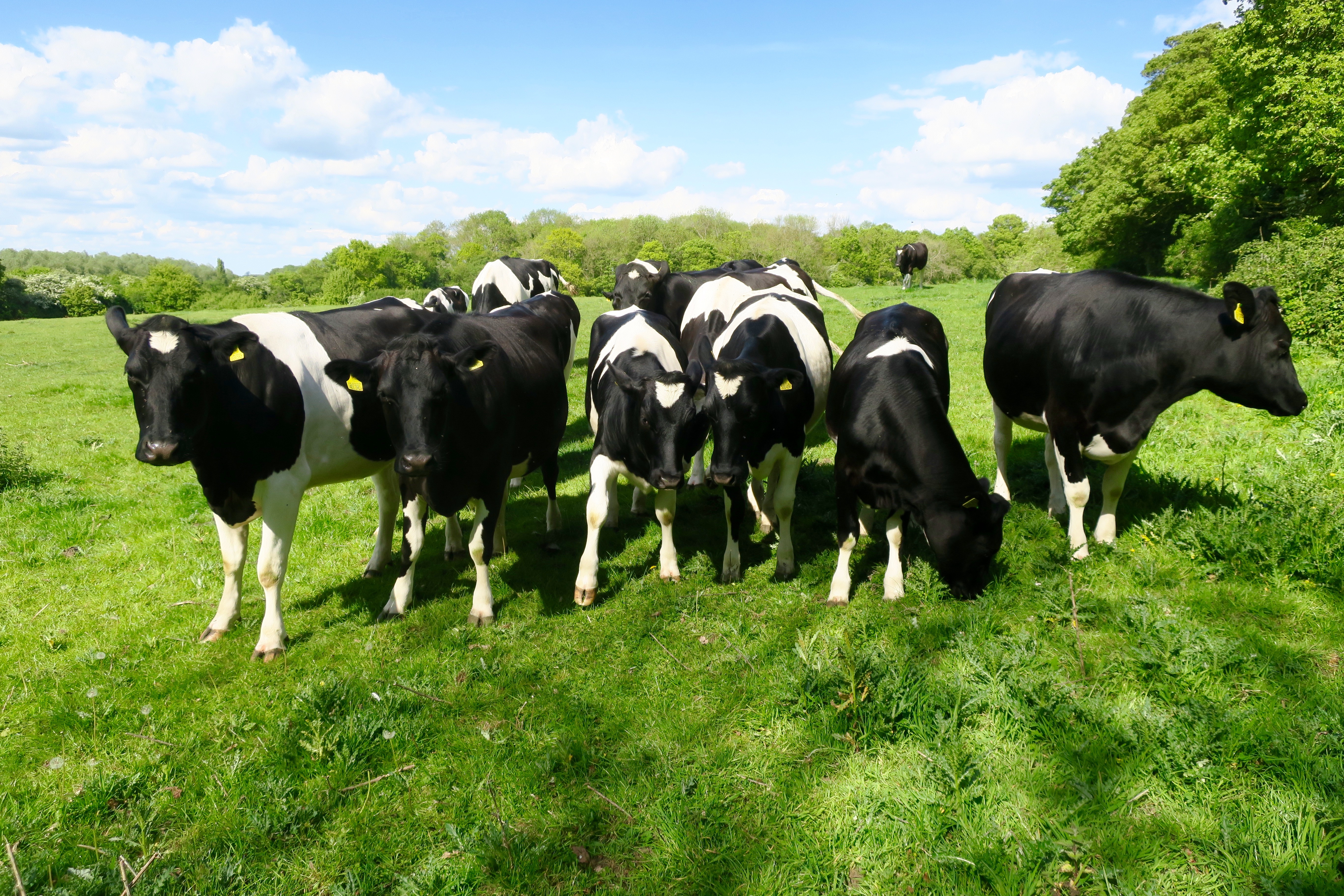 And best of all I got to bring some of them home…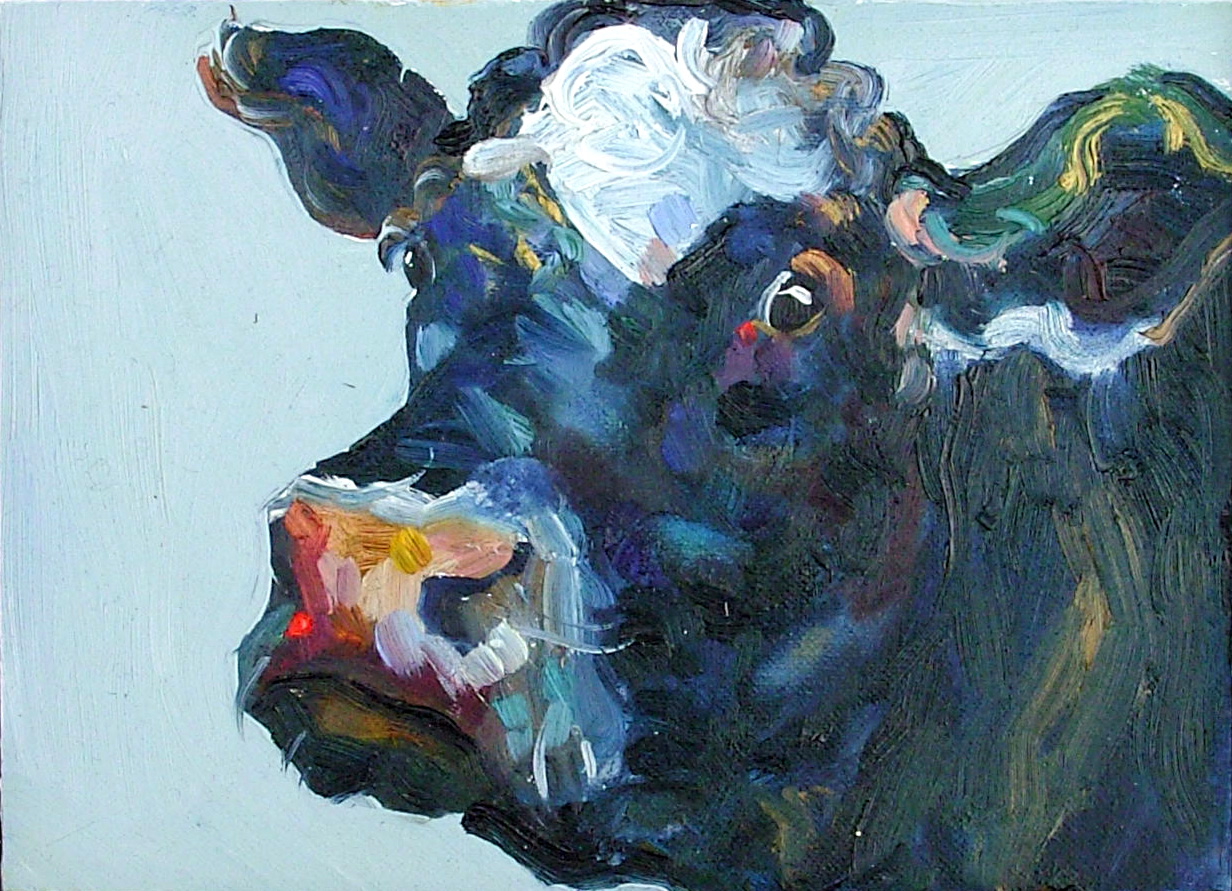 Brook Farm Calf 10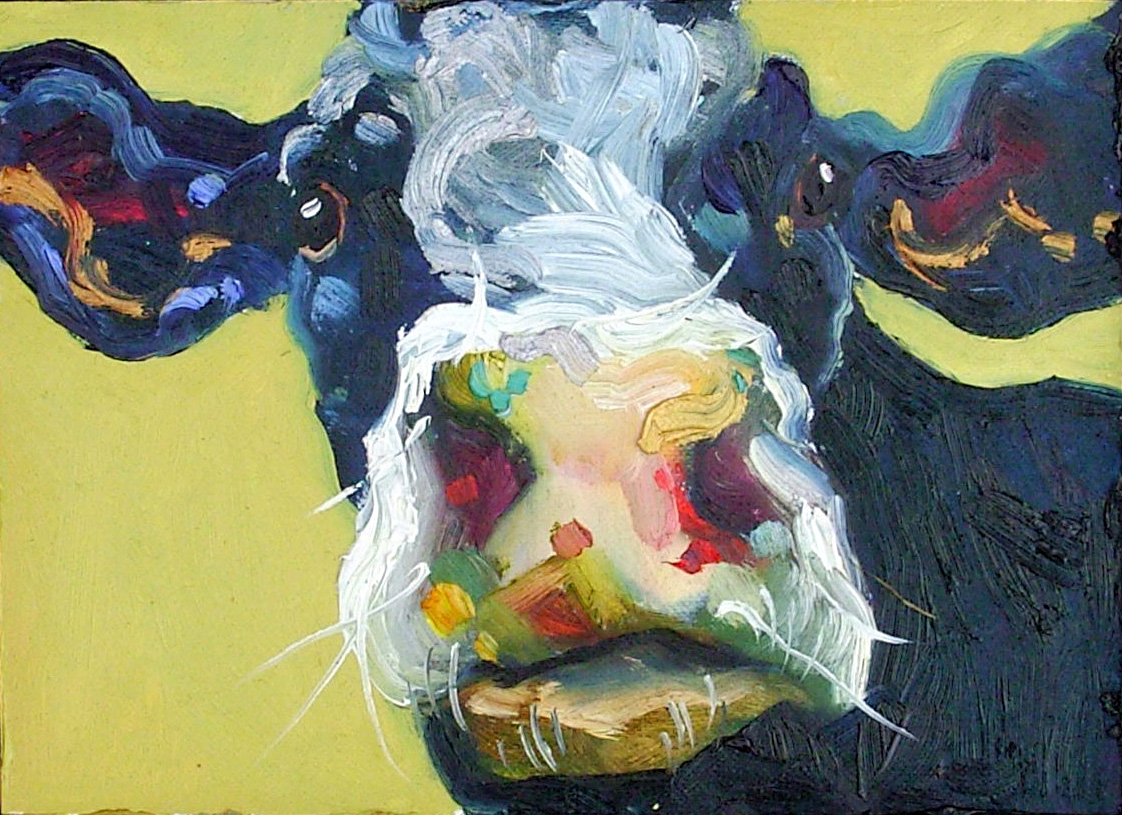 Brook Farm Cow 11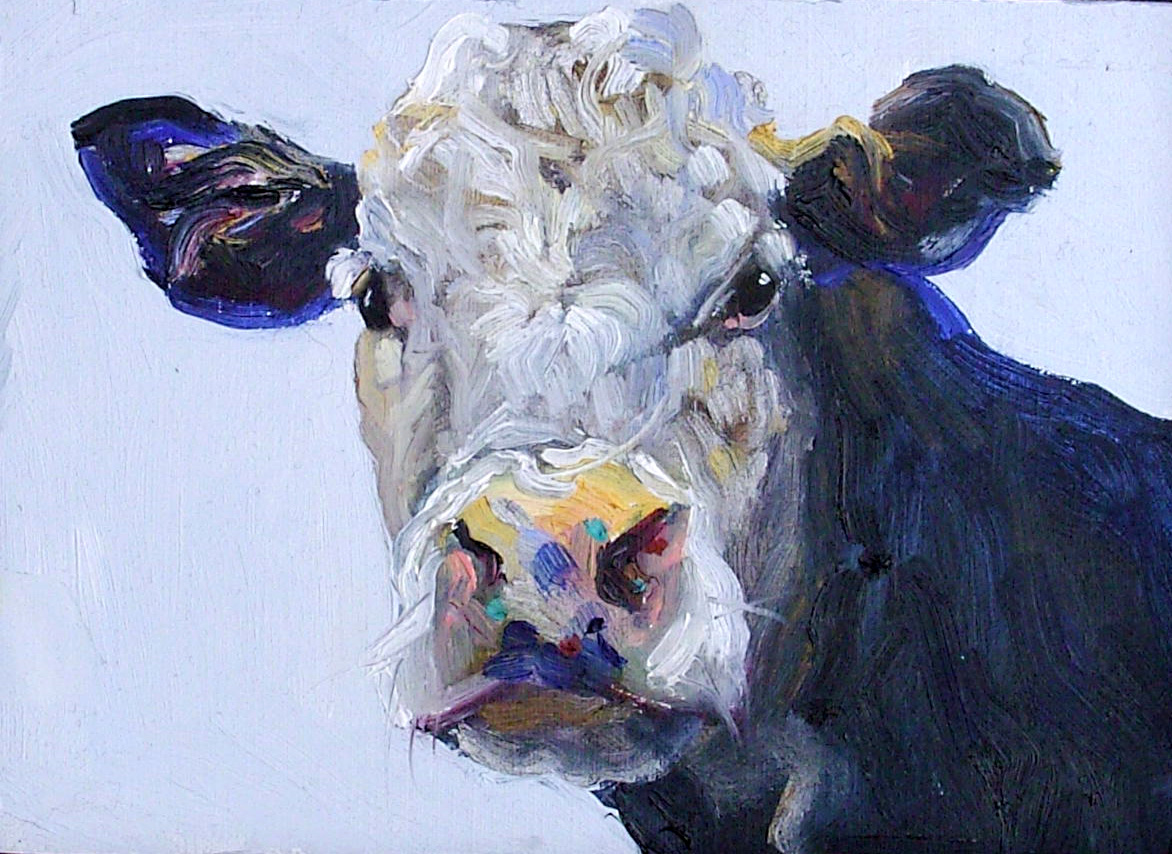 Blyford Fresian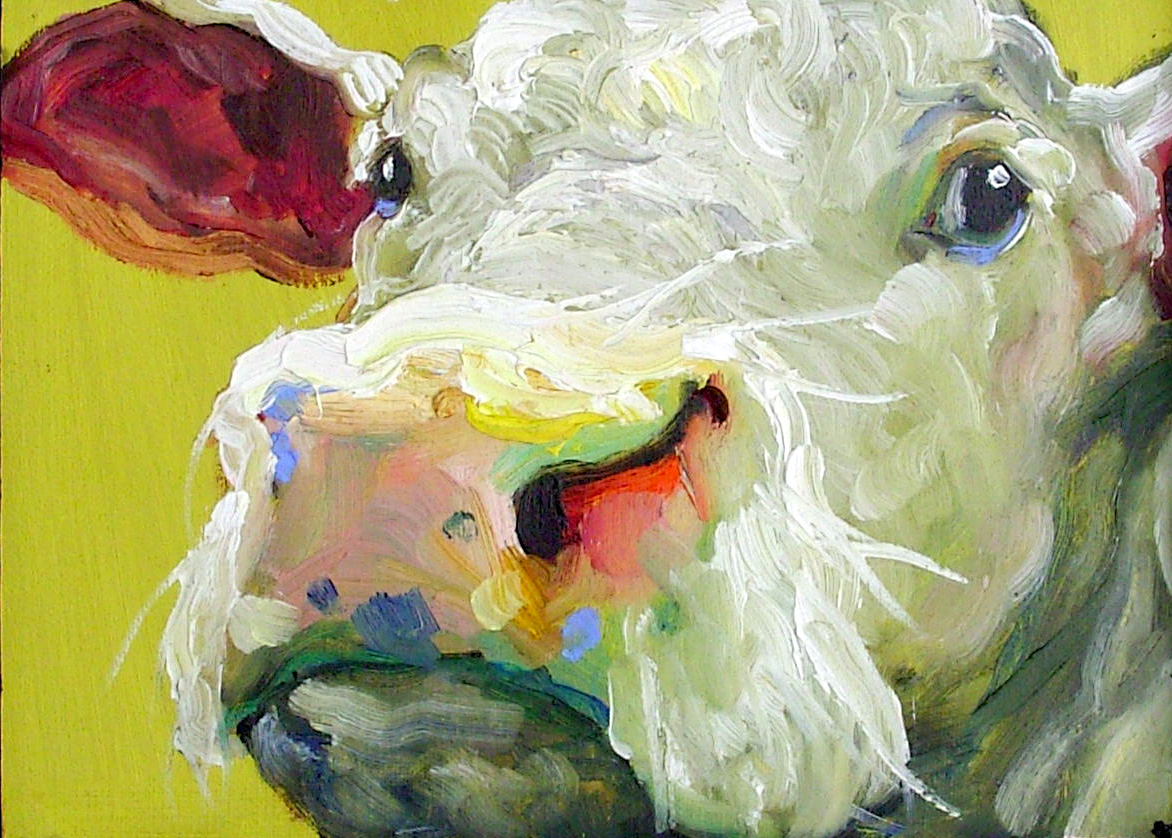 Tunstall Charolais 1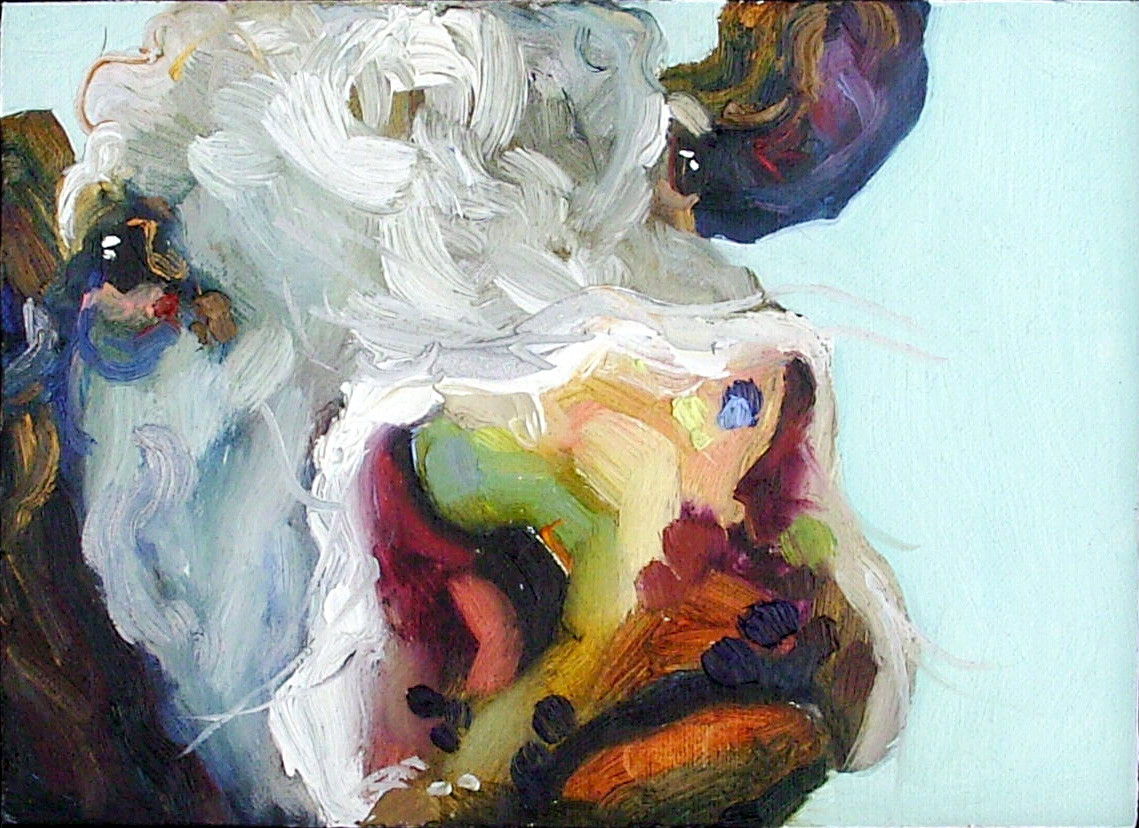 Tunstall Cow 2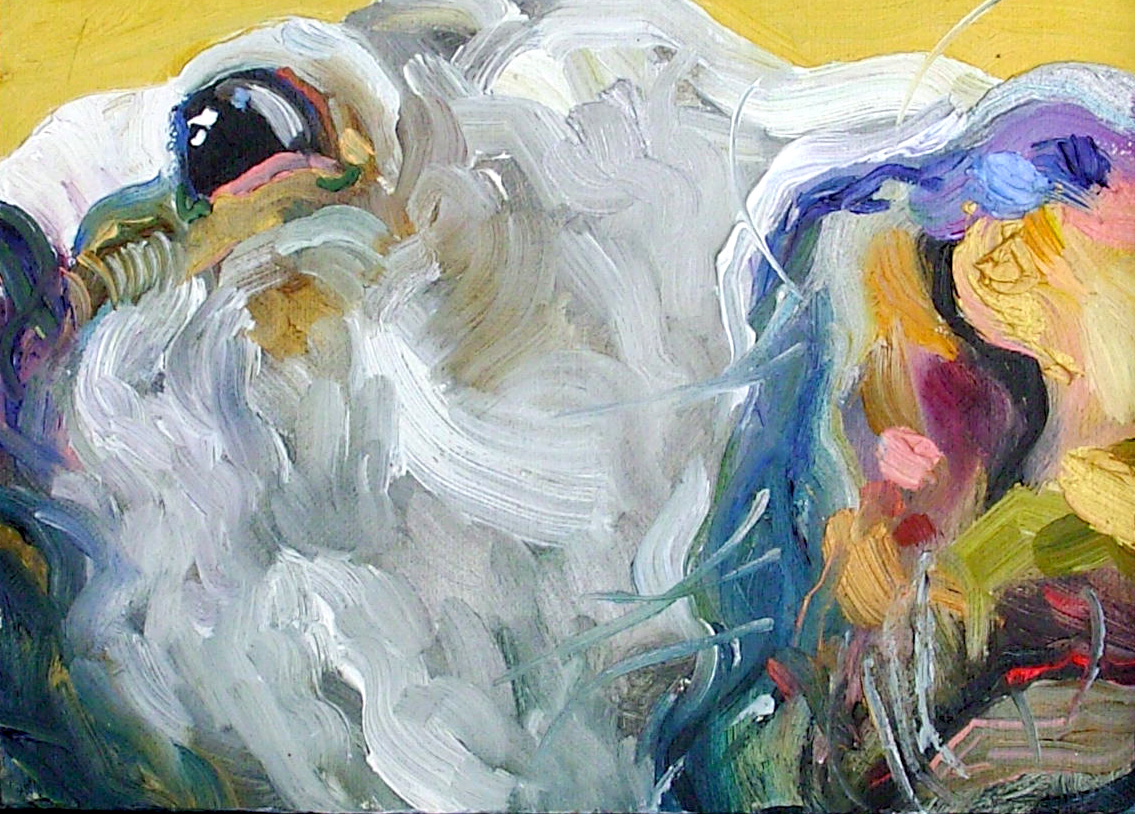 Rearing Charolais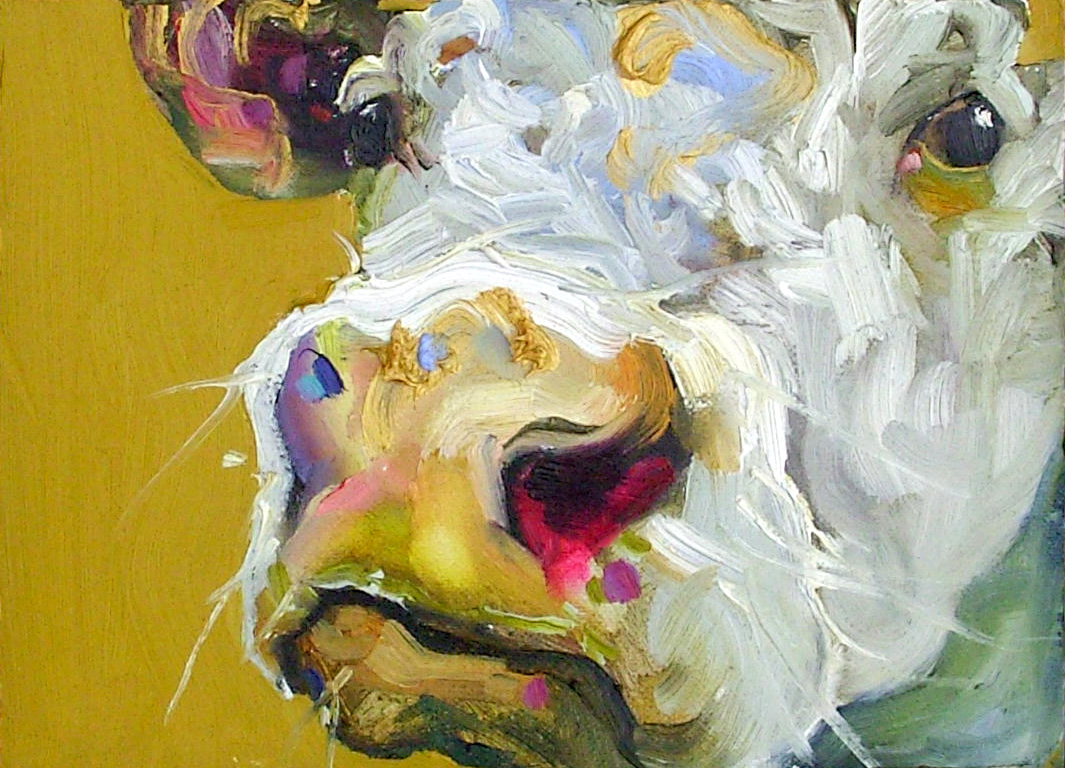 Blyford Cow 3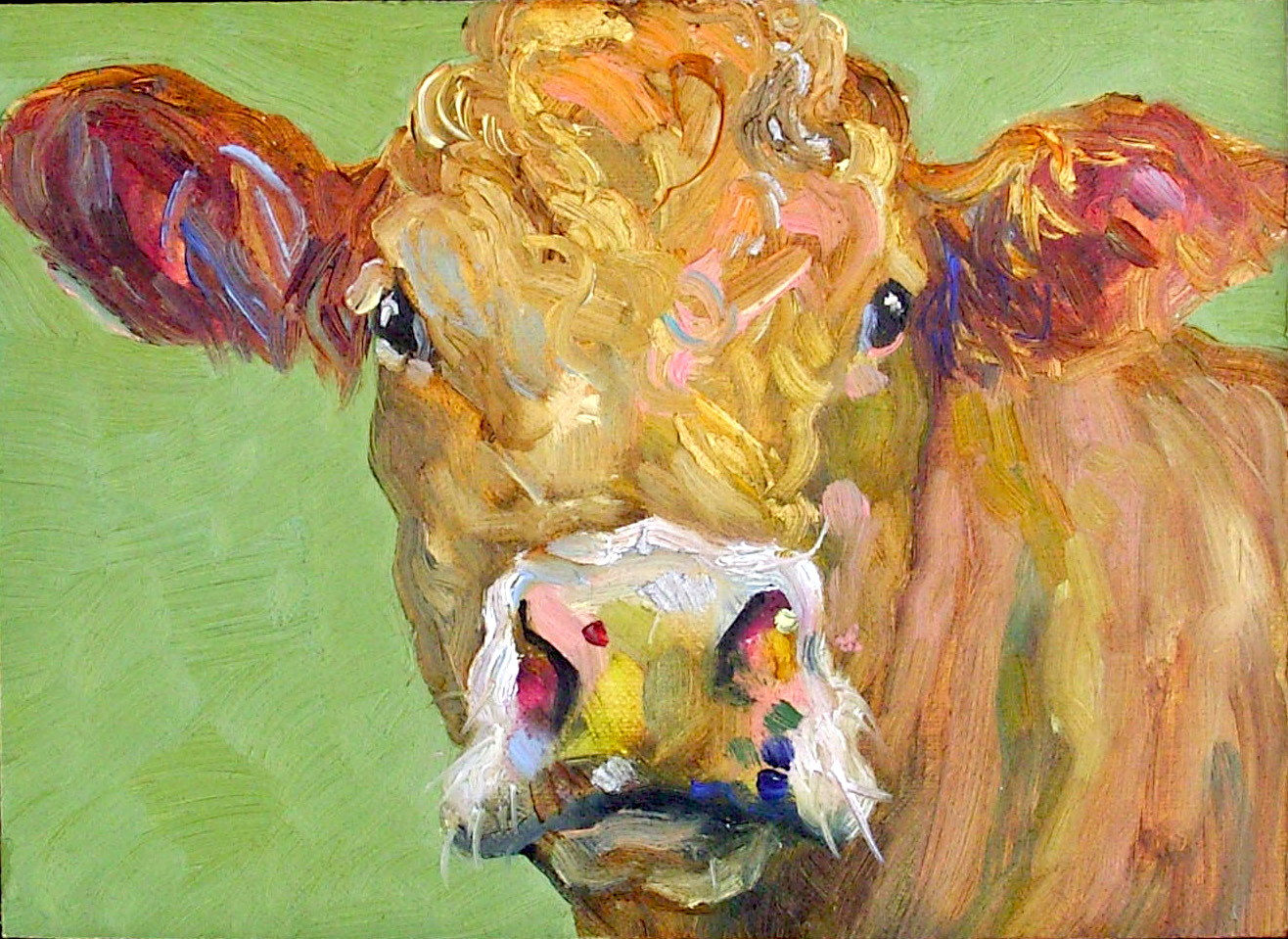 Tunstall Calf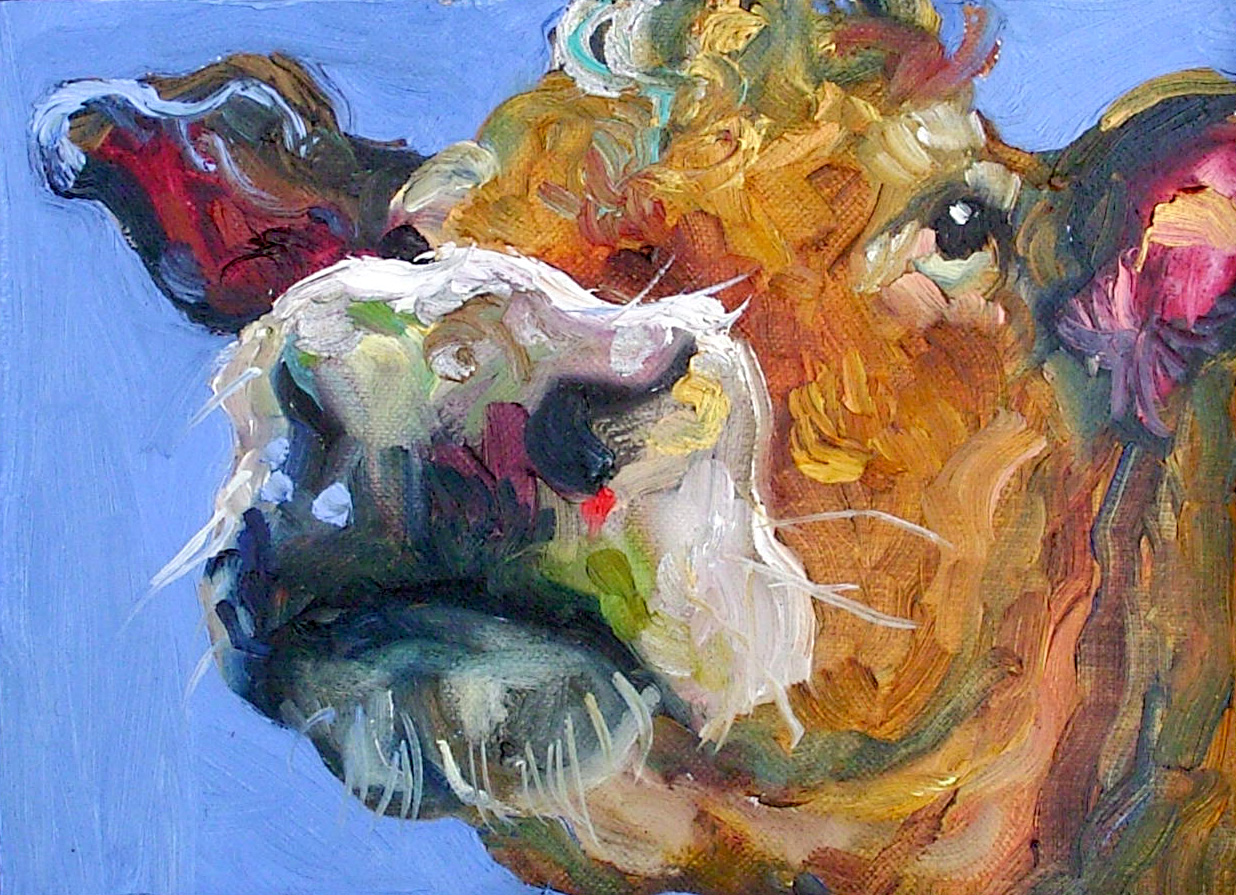 Marybelle Jersey 4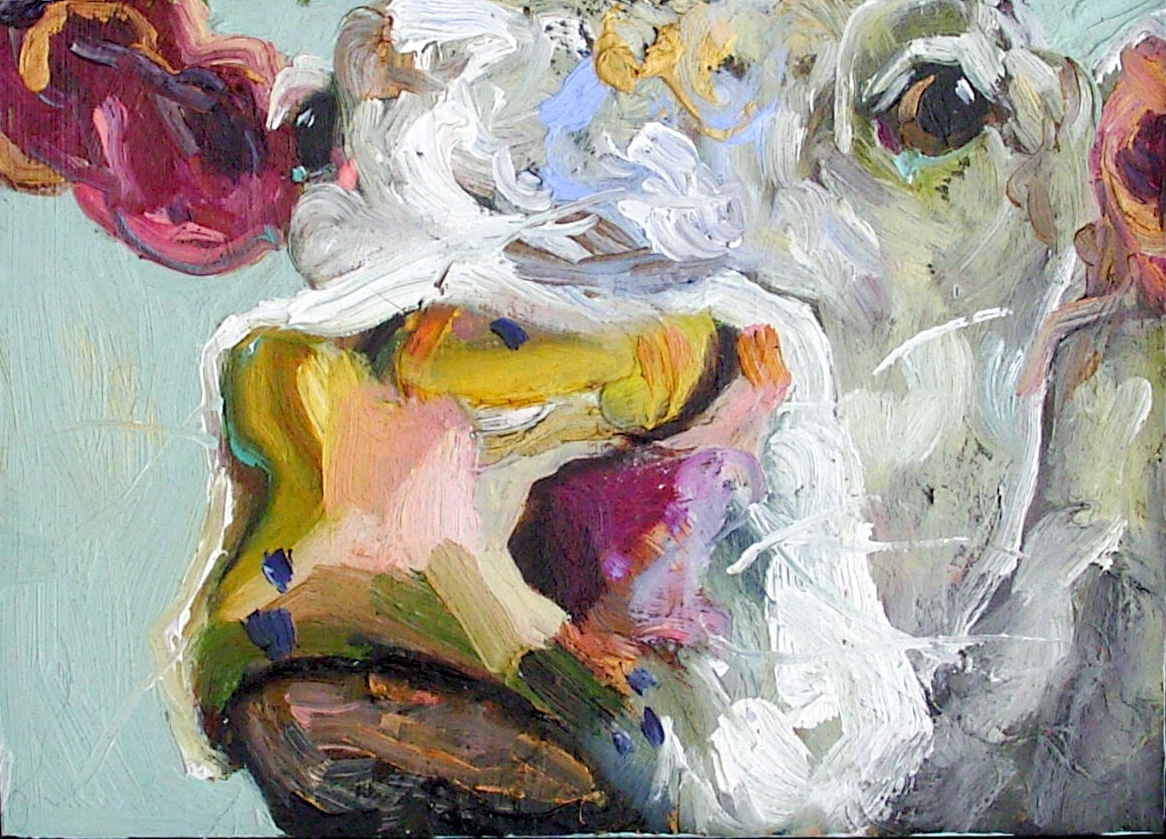 Tunstall Charolais 2
All of these new cow paintings are available at The Rowley Gallery.
※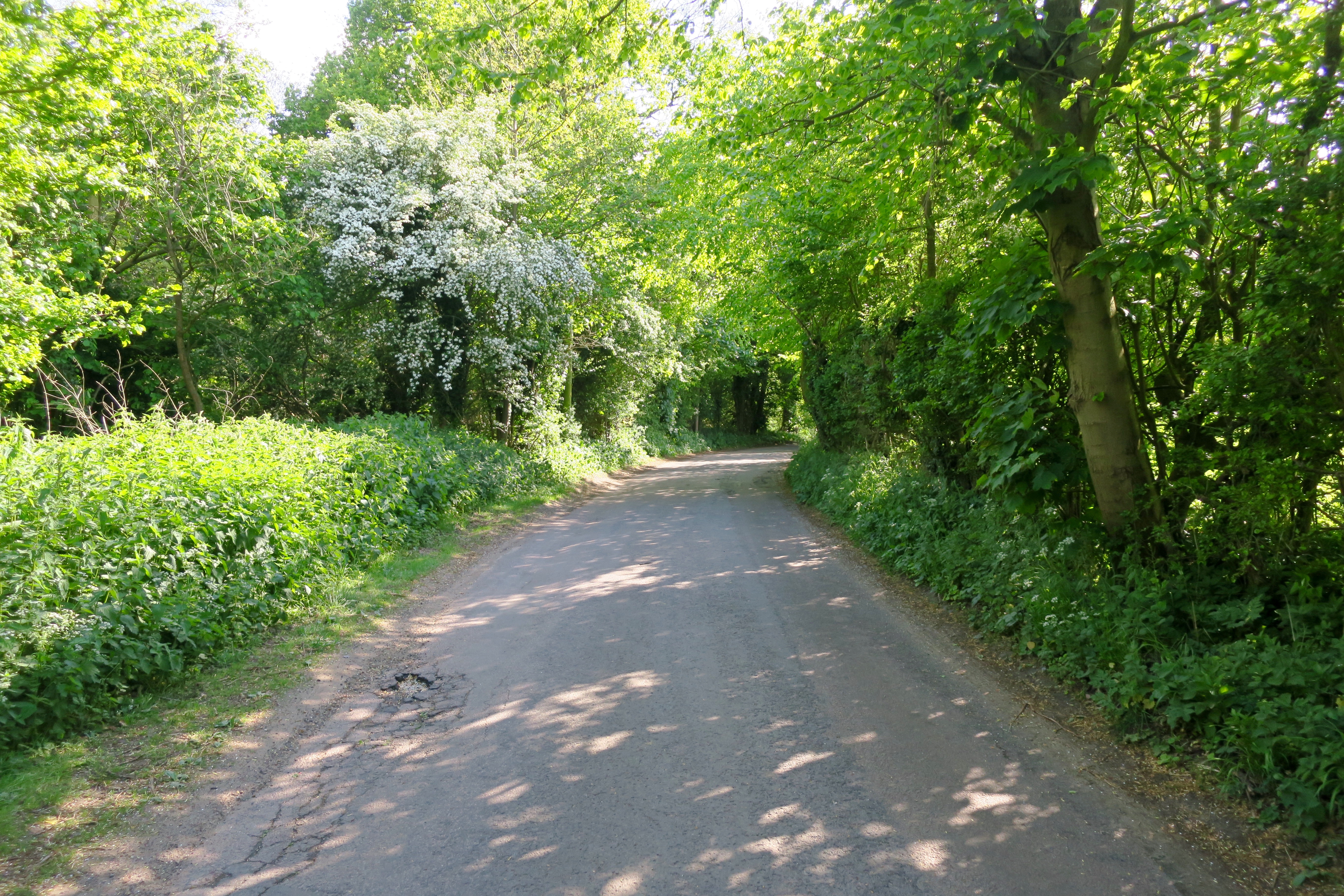 I left White House Farm filled with Jelly's energetic spirit of the countryside. She is a force of nature.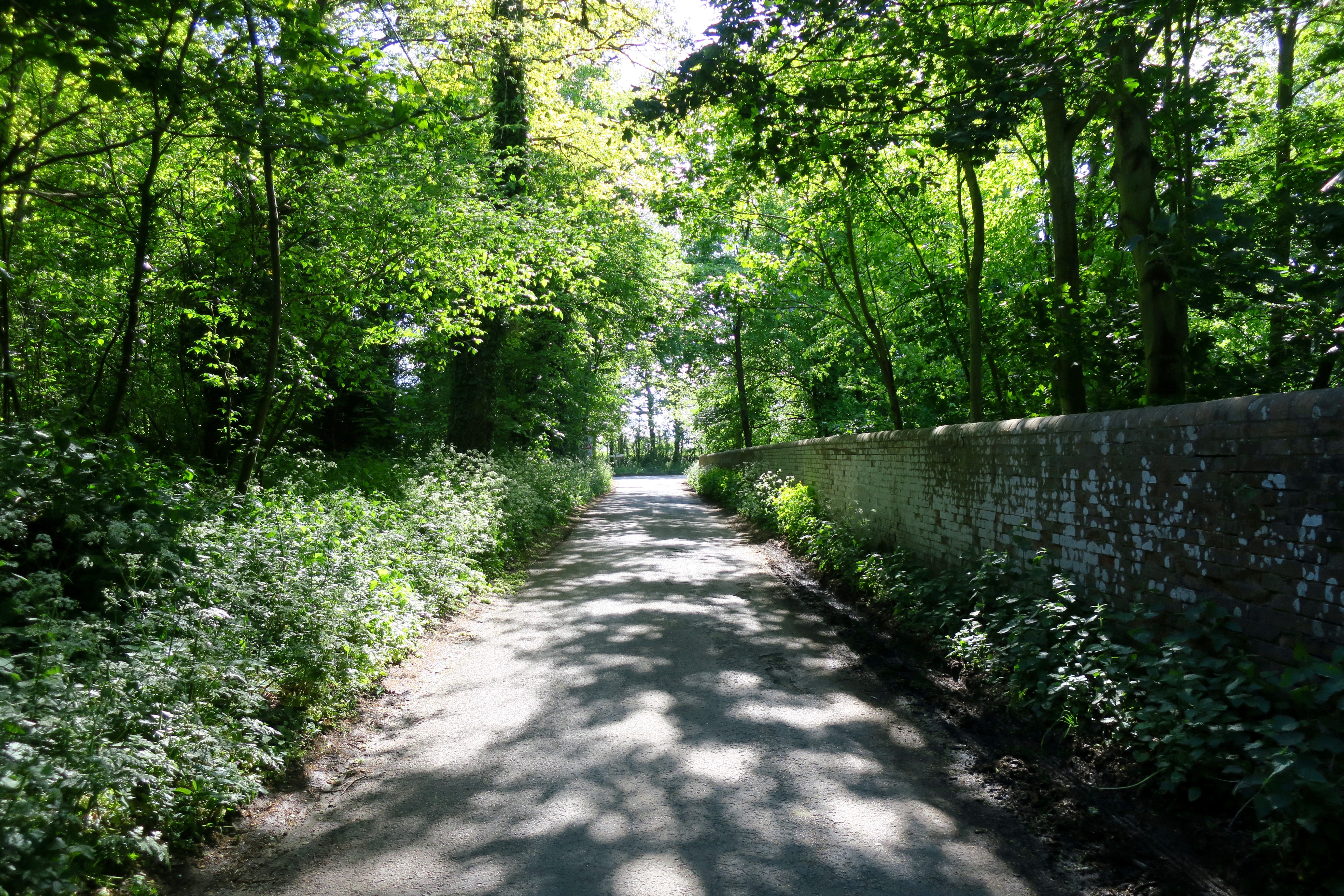 I drove away feeling privileged and uplifted, one hand on the wheel, the other on the camera held aloft through the sunroof. The dappled light was a blessing, like the bright moments captured in the best of Jelly's paintings, and the sparkling, starburst flowers of wild angelica waved goodbye from the verge.