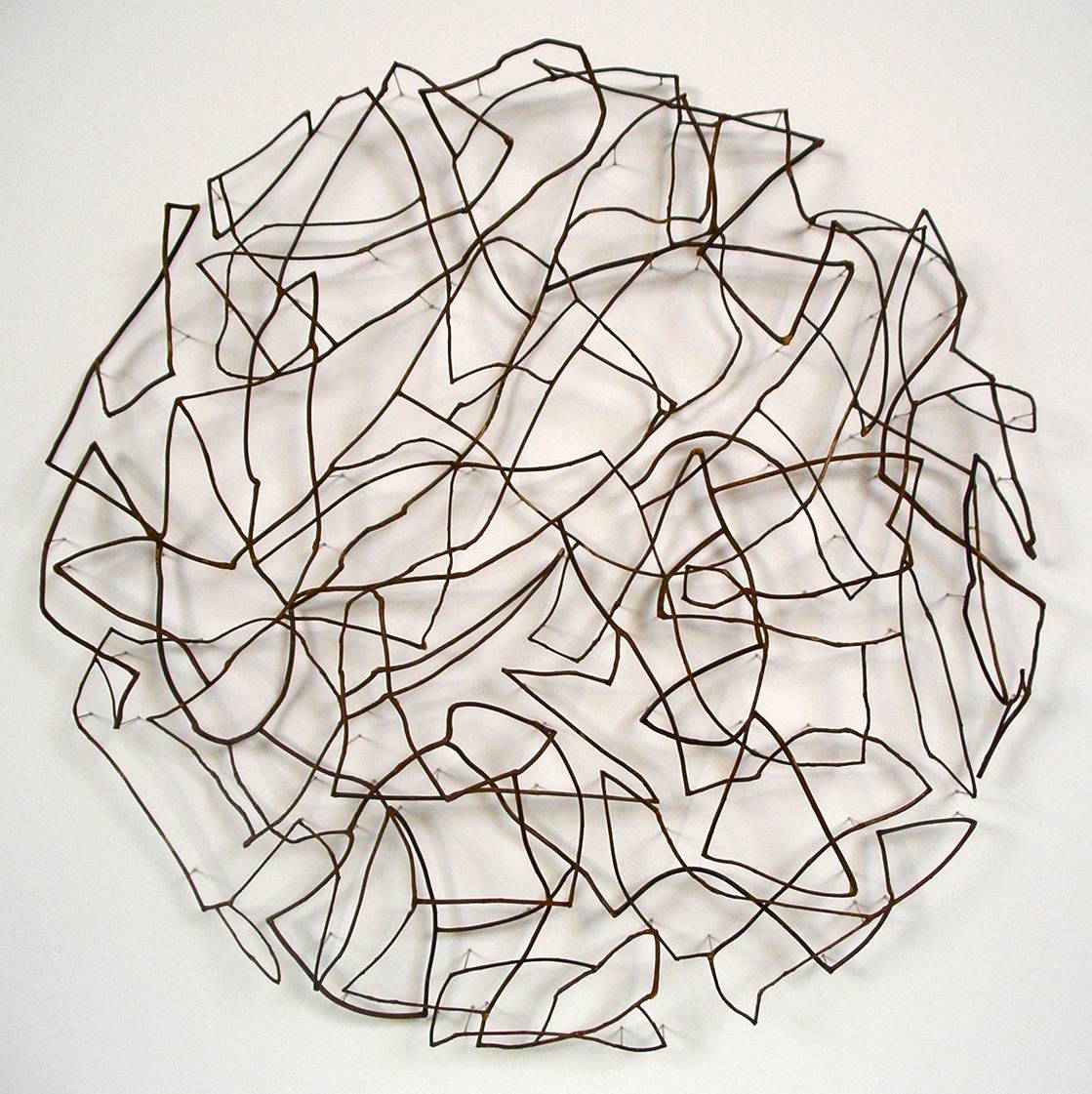 Twig Circle
Construction with found twigs
I attempt to make intense, individual objects
objects whose power is not dependent on where or when they are seen.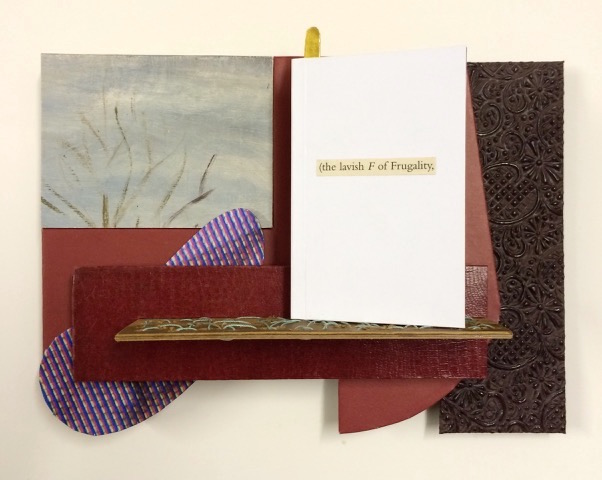 the lavish F of Frugality
Construction with mixed media
I discover what I want to say during the process of choosing materials and making the work.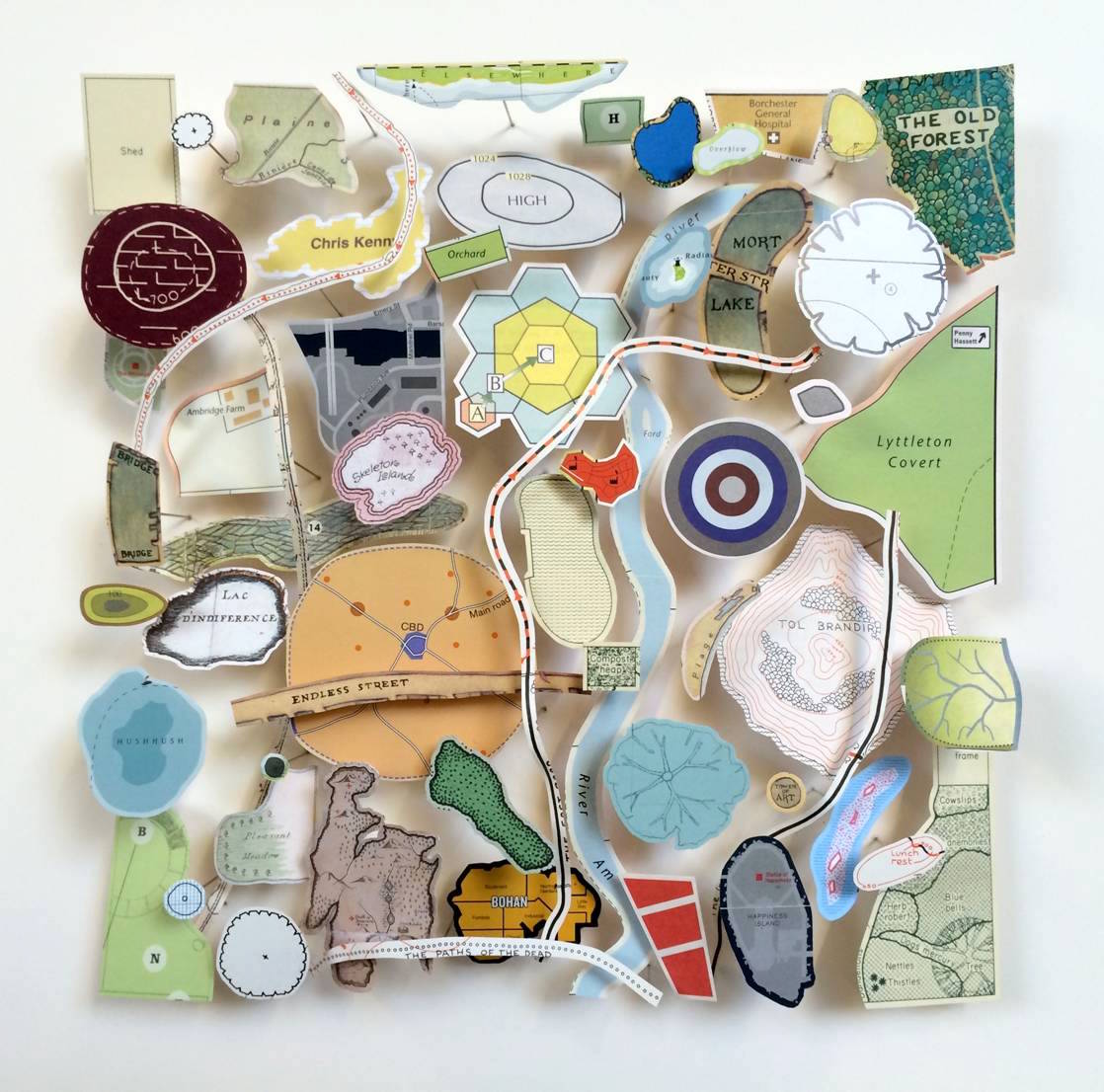 Elsewhere
Construction with found map pieces (all imaginary places)
I do not wish to fully understand what I am doing
so that the work is able to grow in complexity beyond my involvement.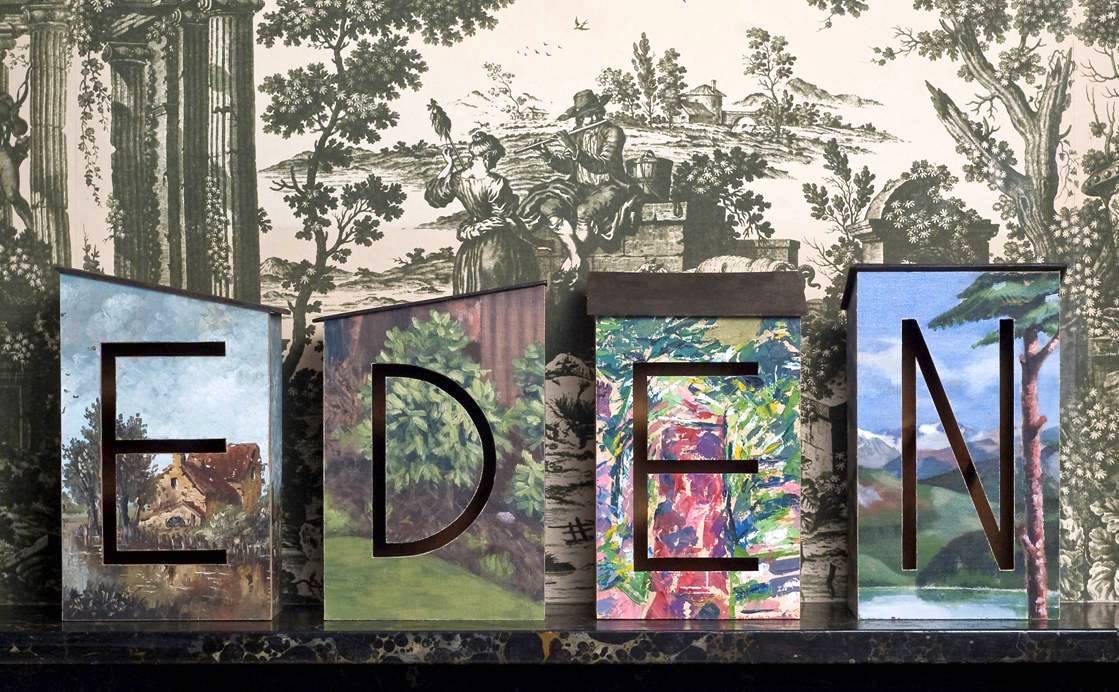 Eden
Construction with found landscape paintings
I combine the highest and the lowest ambitions.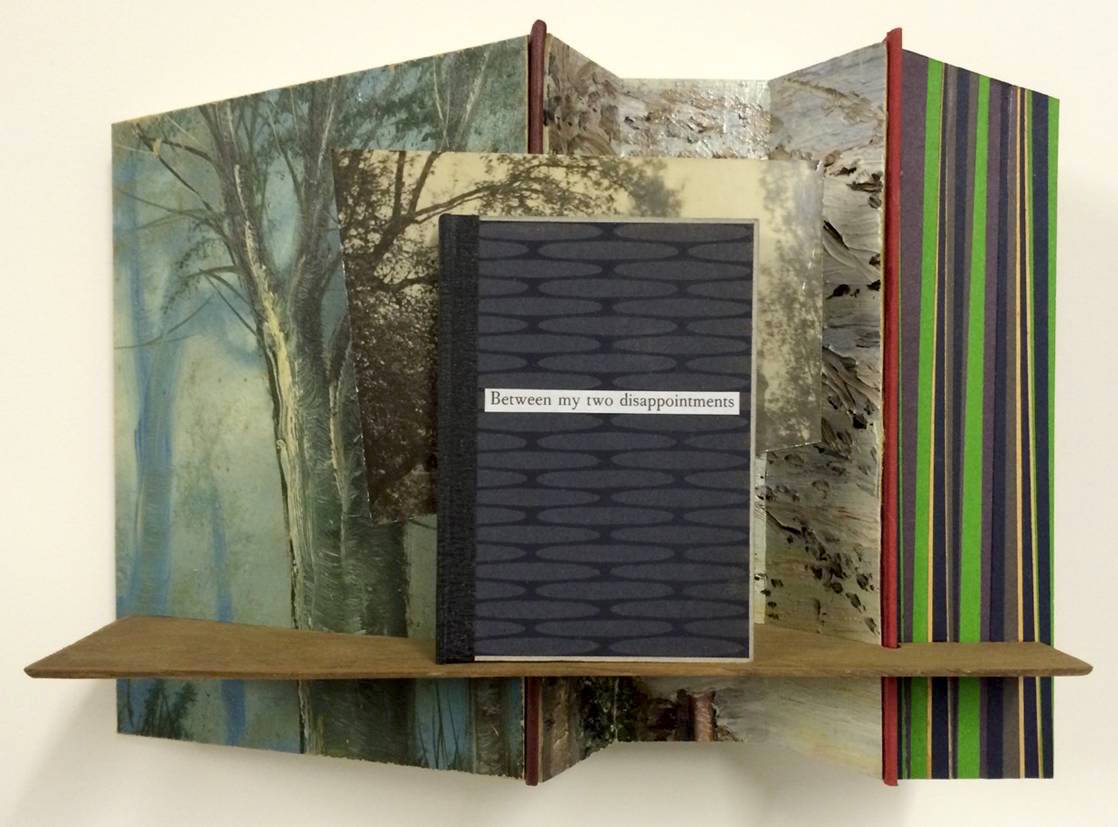 two disappointments
Construction with mixed media
I think art should provide something that does not exist elsewhere on earth.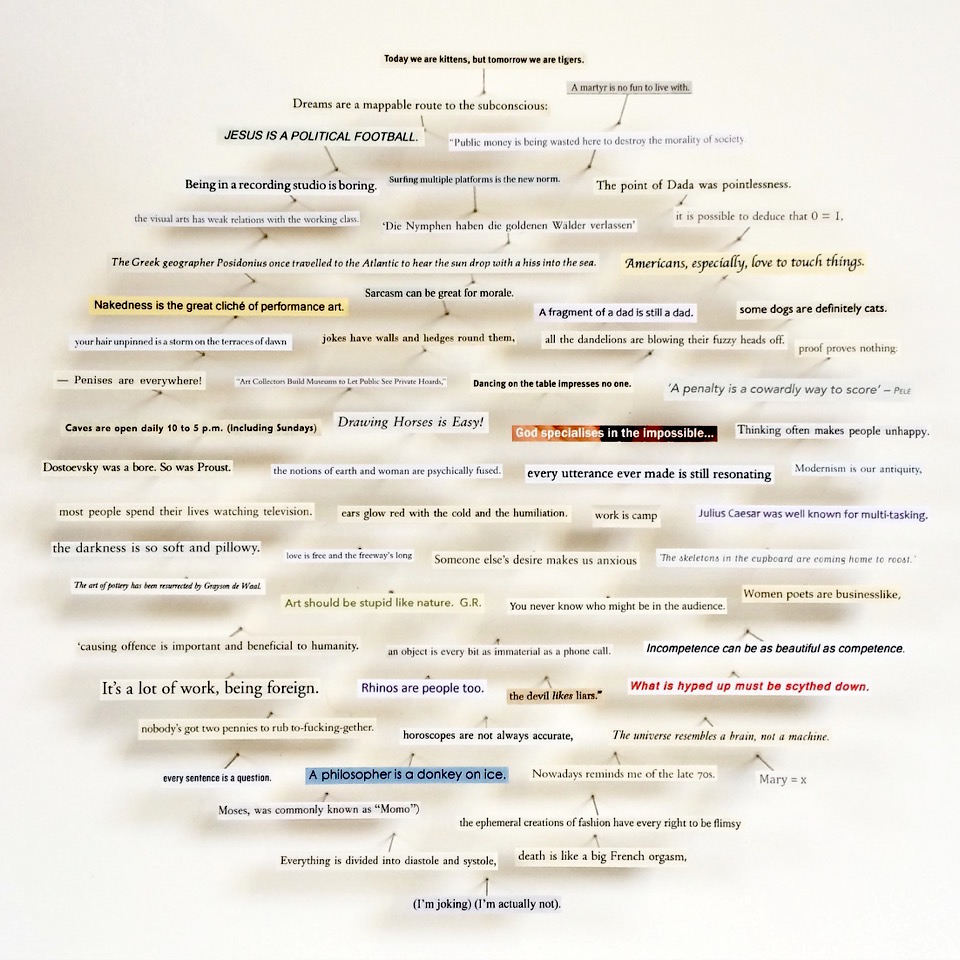 Drawing Horses is Easy
Construction with found text
Associations and meanings should bounce and ricochet.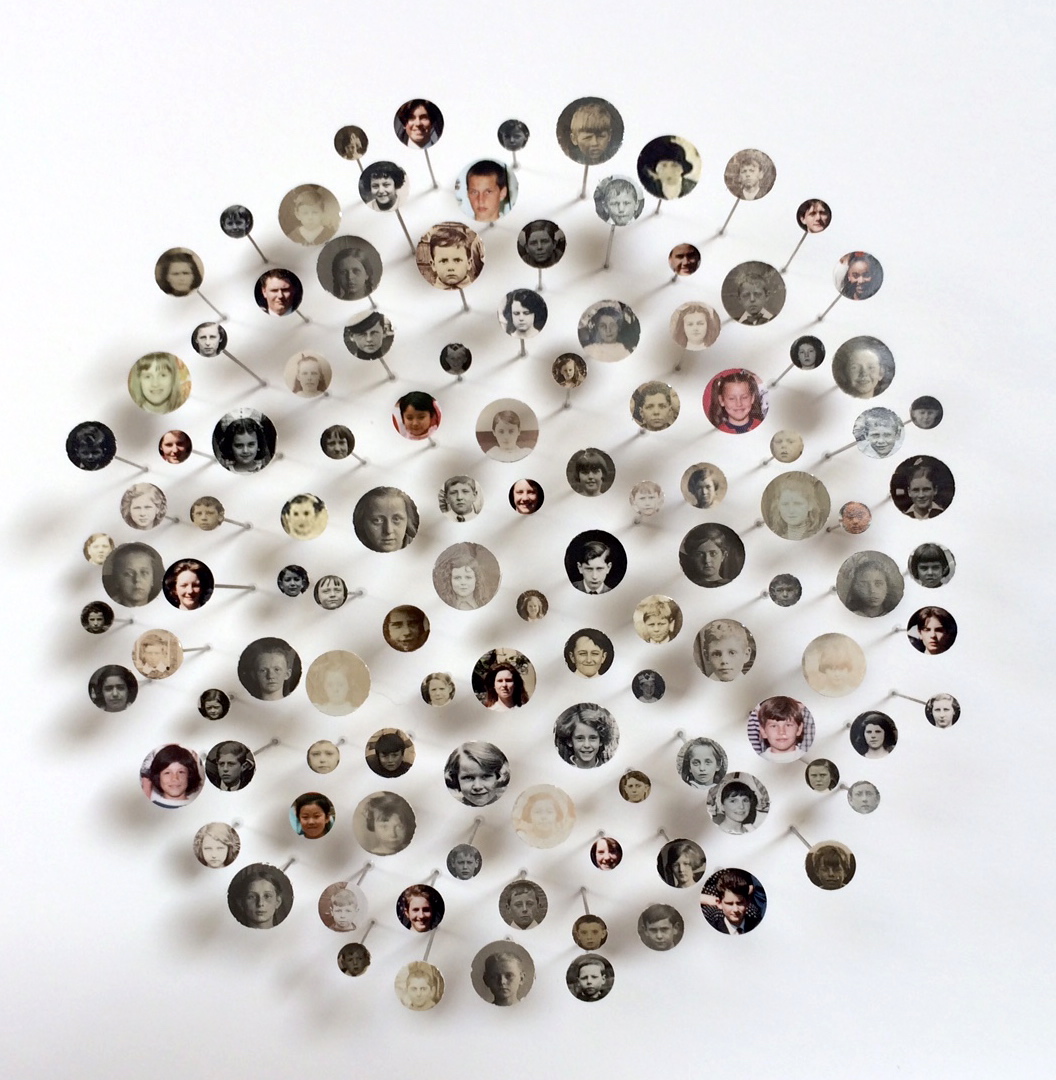 114 Children
Construction with found photographs
The emotion should be contained and concentrated like some dangerously high atomic weight.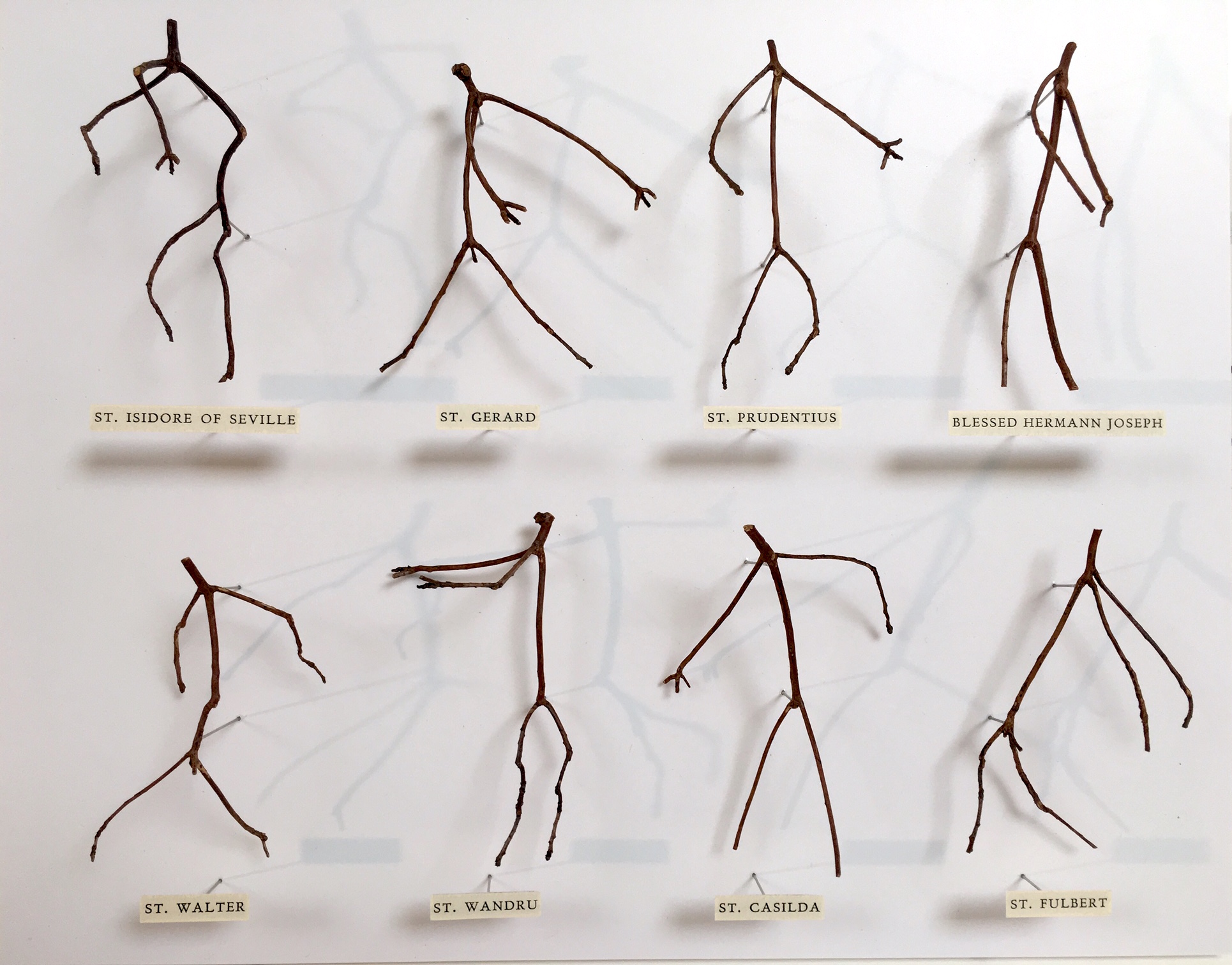 Eight Saints
Construction with found twigs
The Saint of the Day project can be found here.
※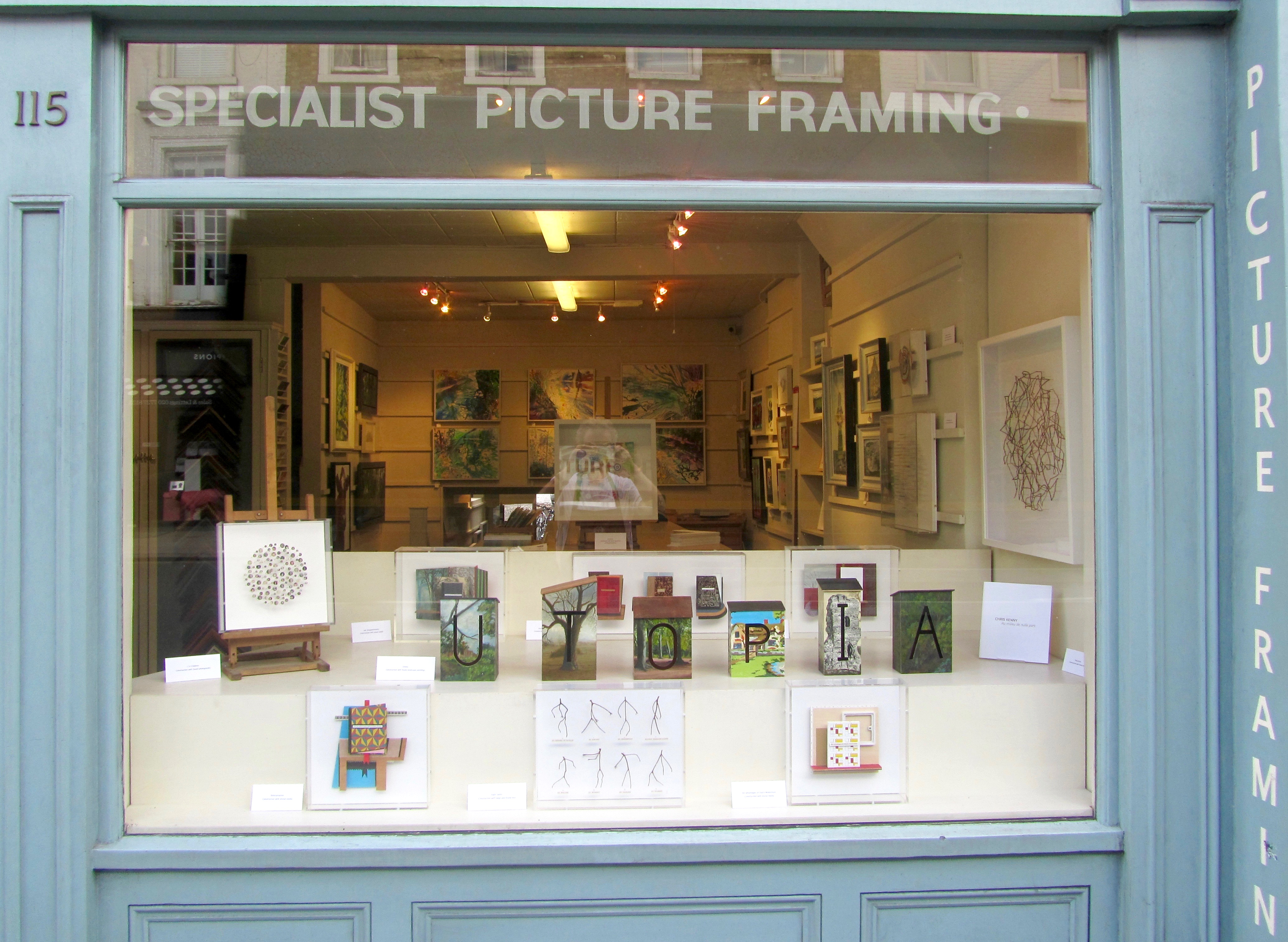 Chris Kenny / The Rowley Gallery