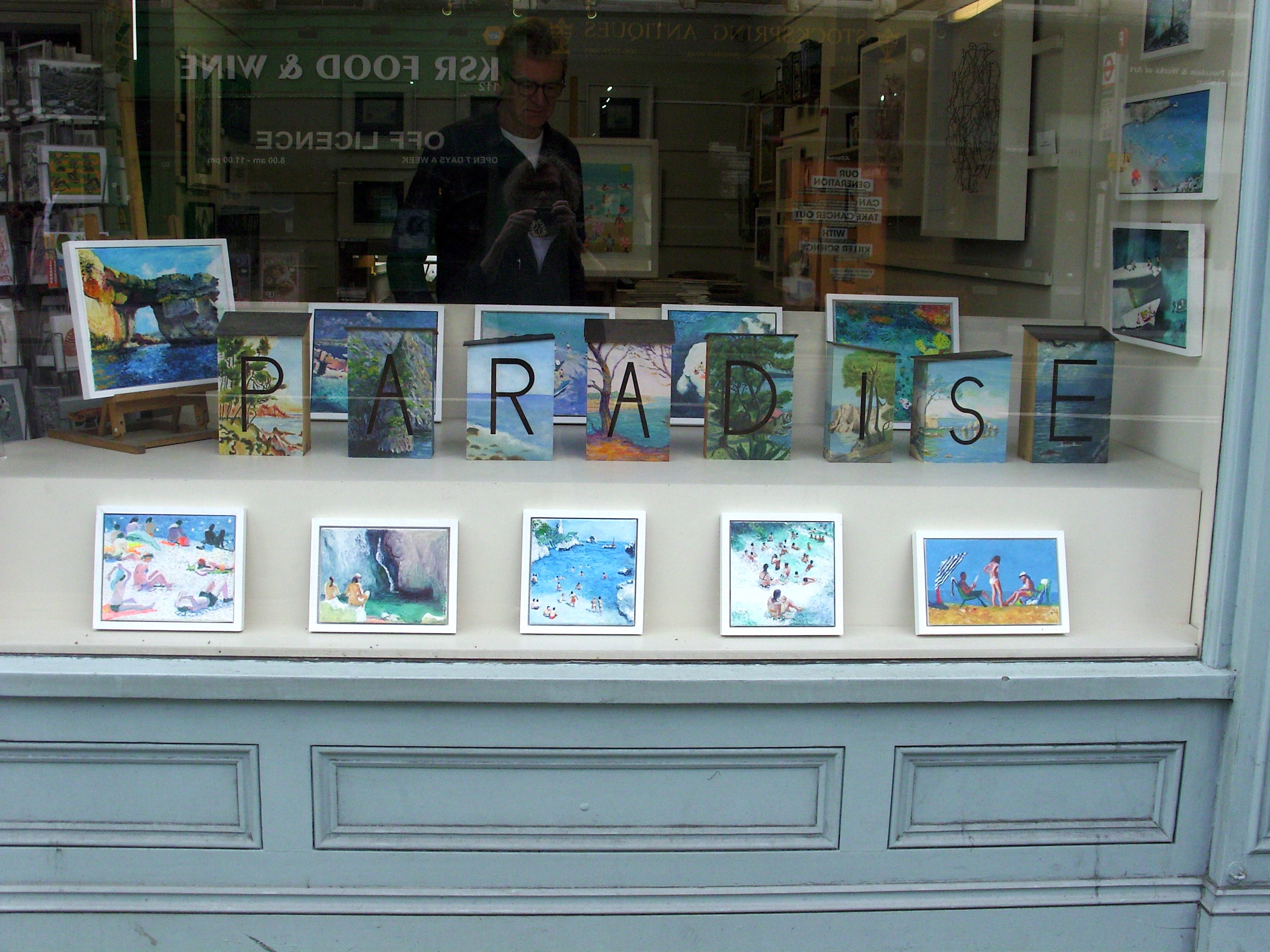 It's time to say goodbye to Paradise, to Will Smith's sunny holiday paintings and to Chris Kenny's construction with found landscape paintings. But before I change the window display I just can't resist rearranging it for one last private view.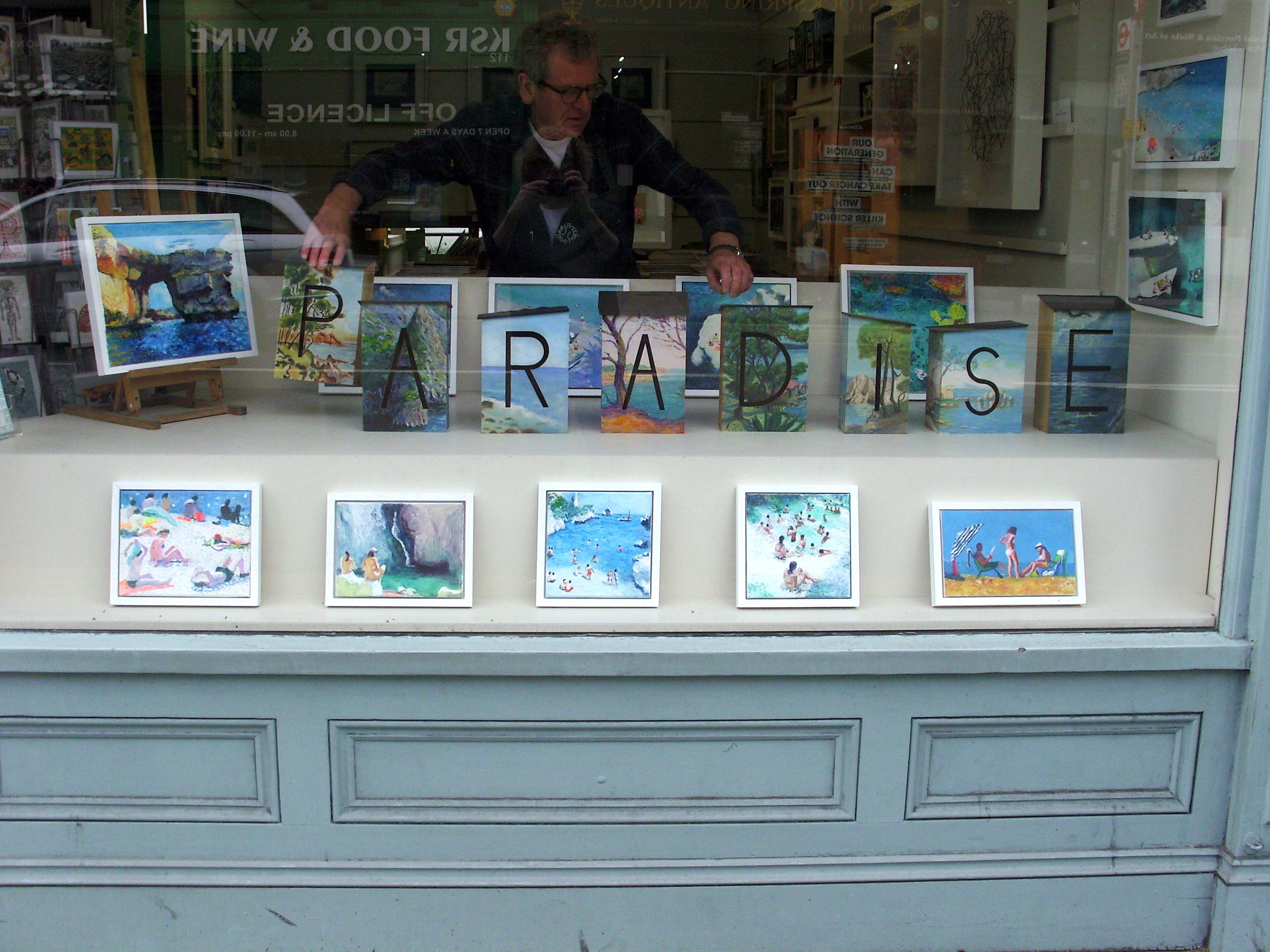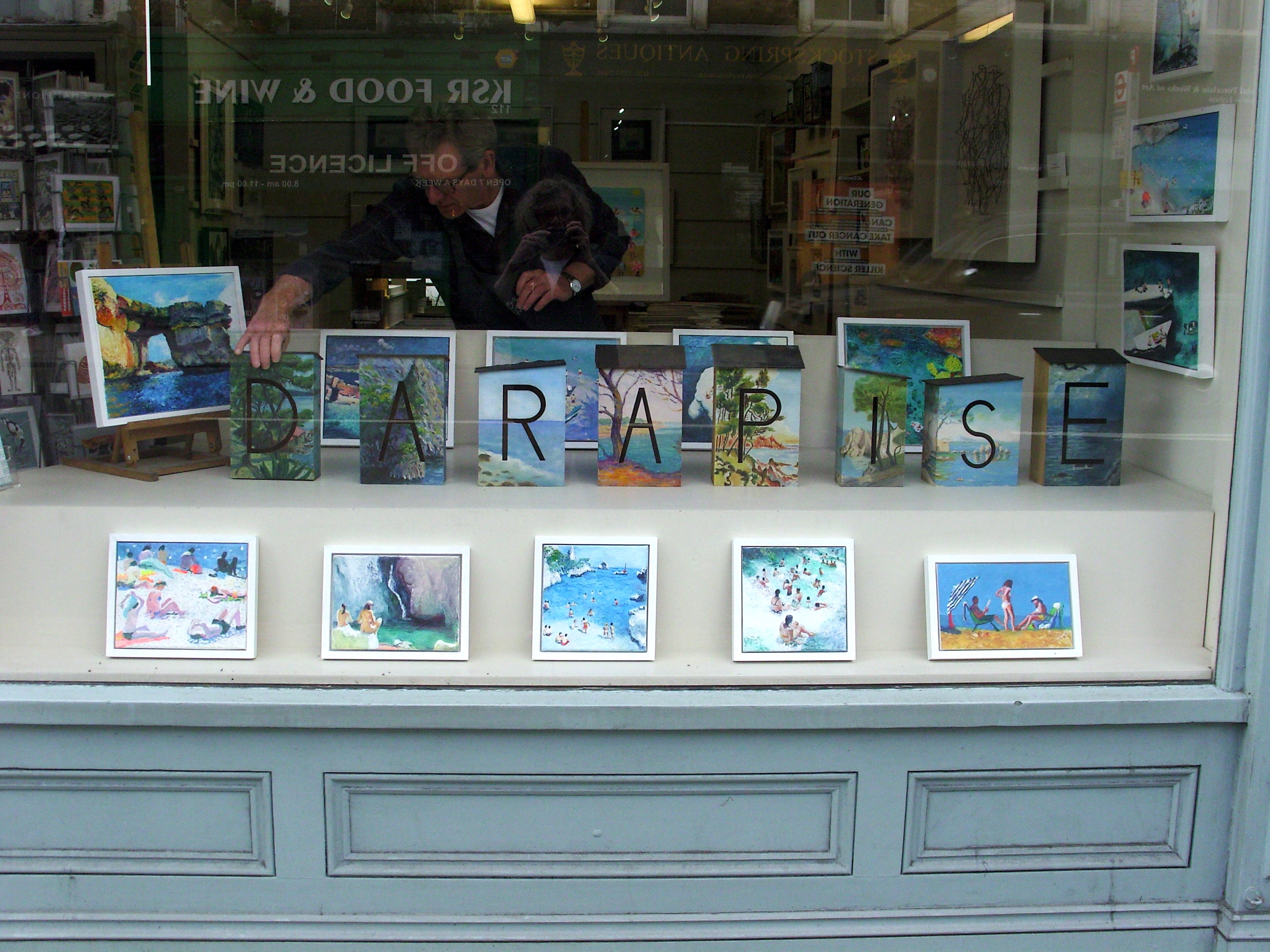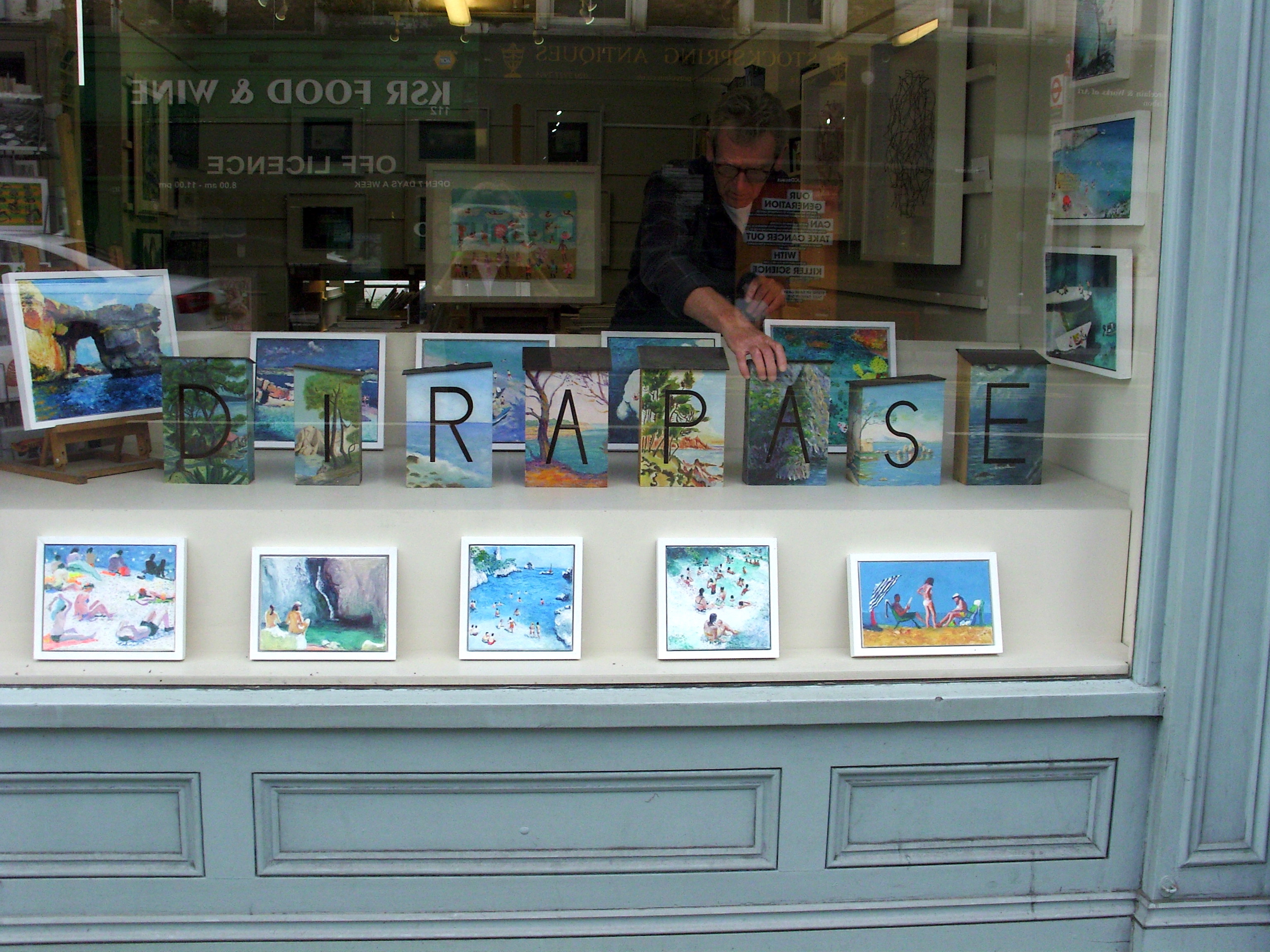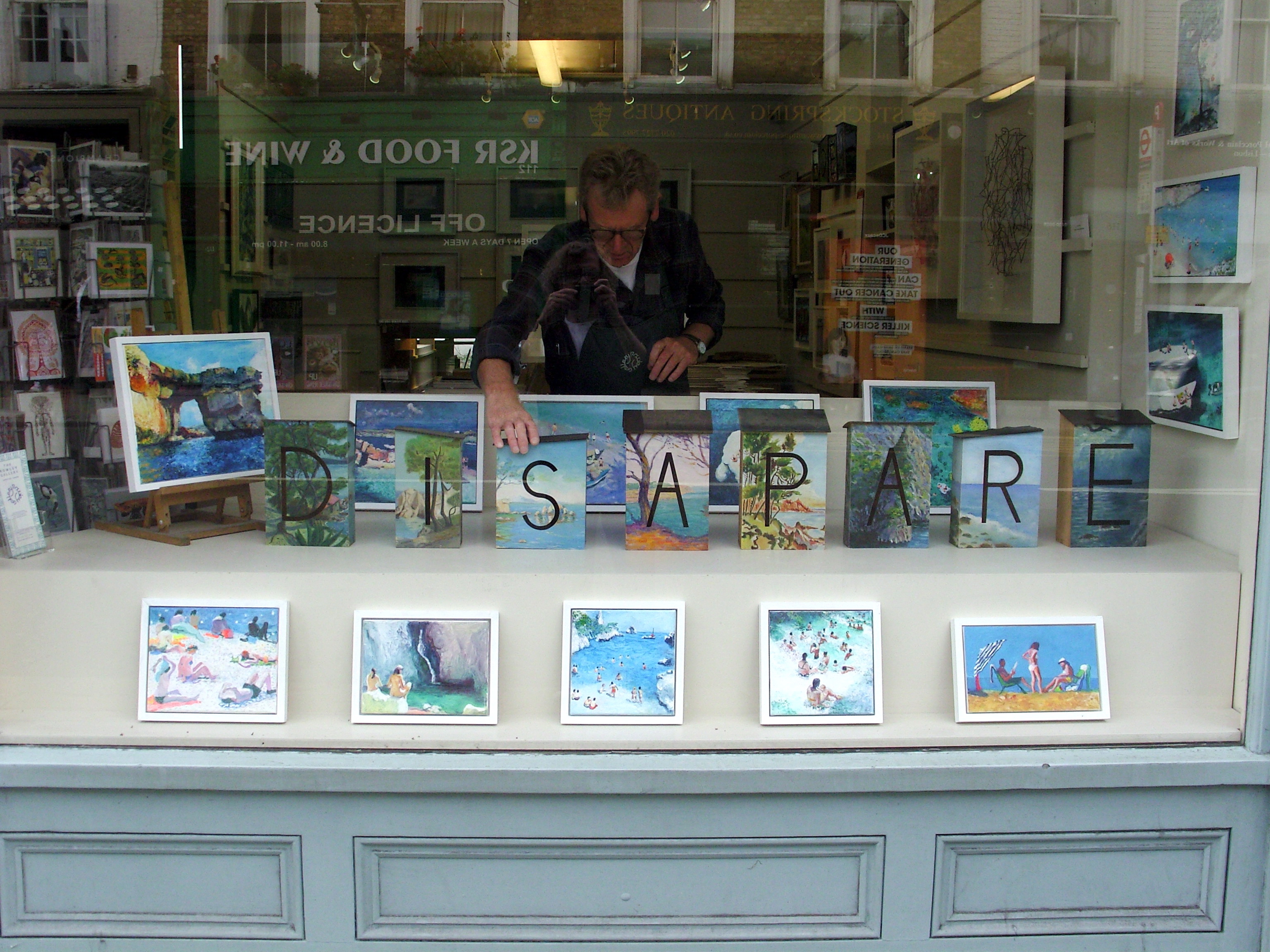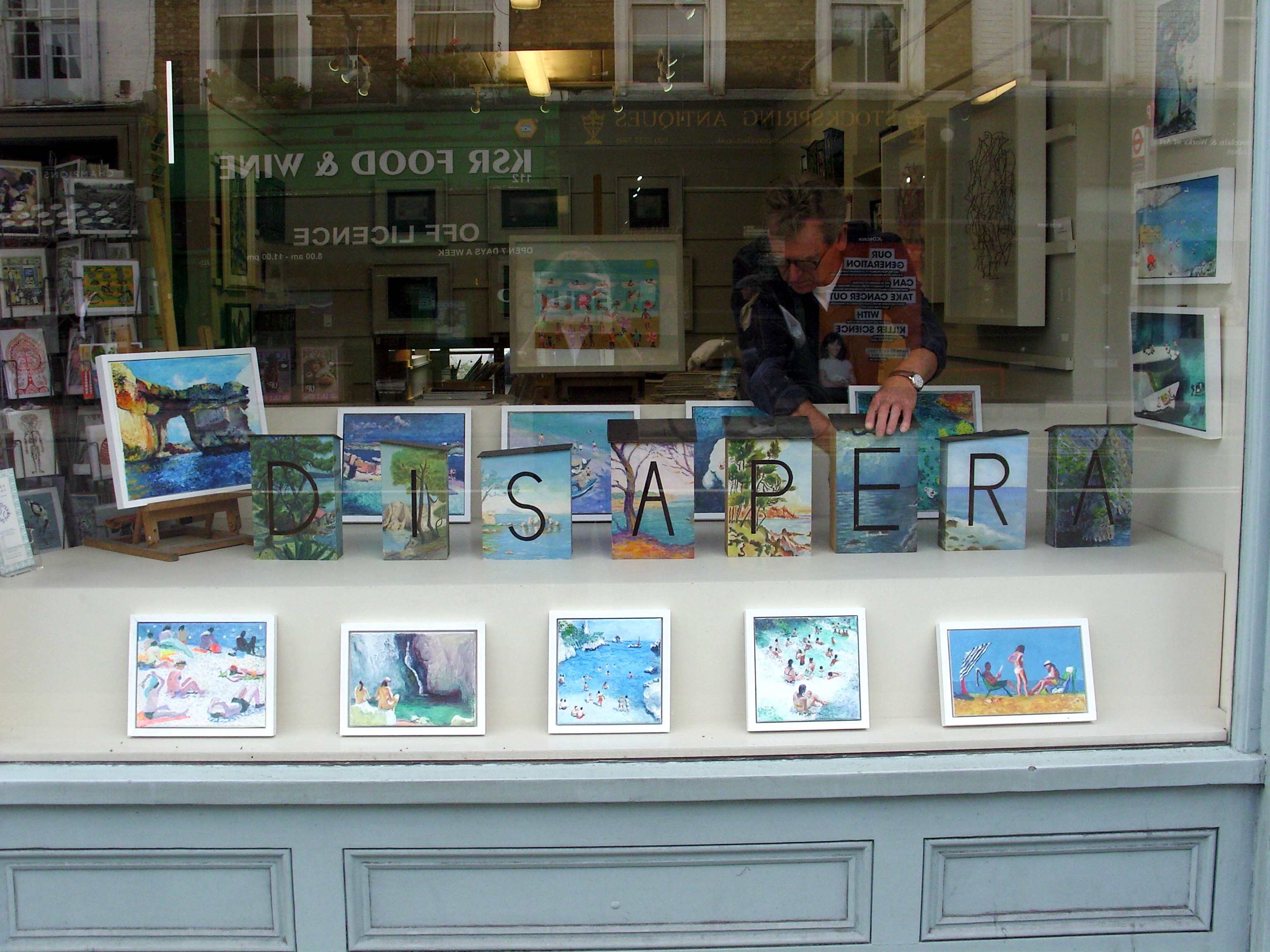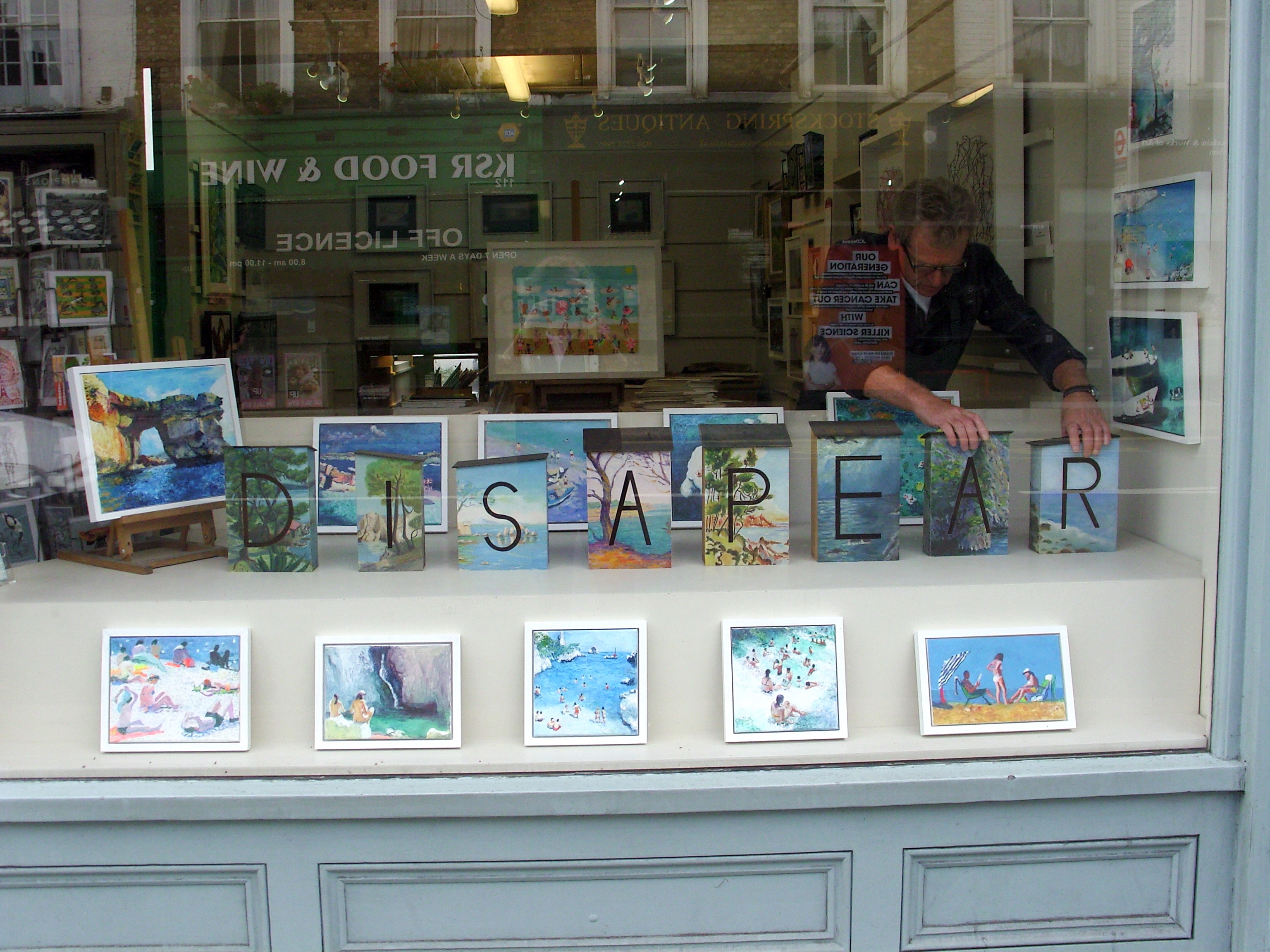 P   A   R   A   D   I   S   E      will      D   I   S   A   P   E   A   R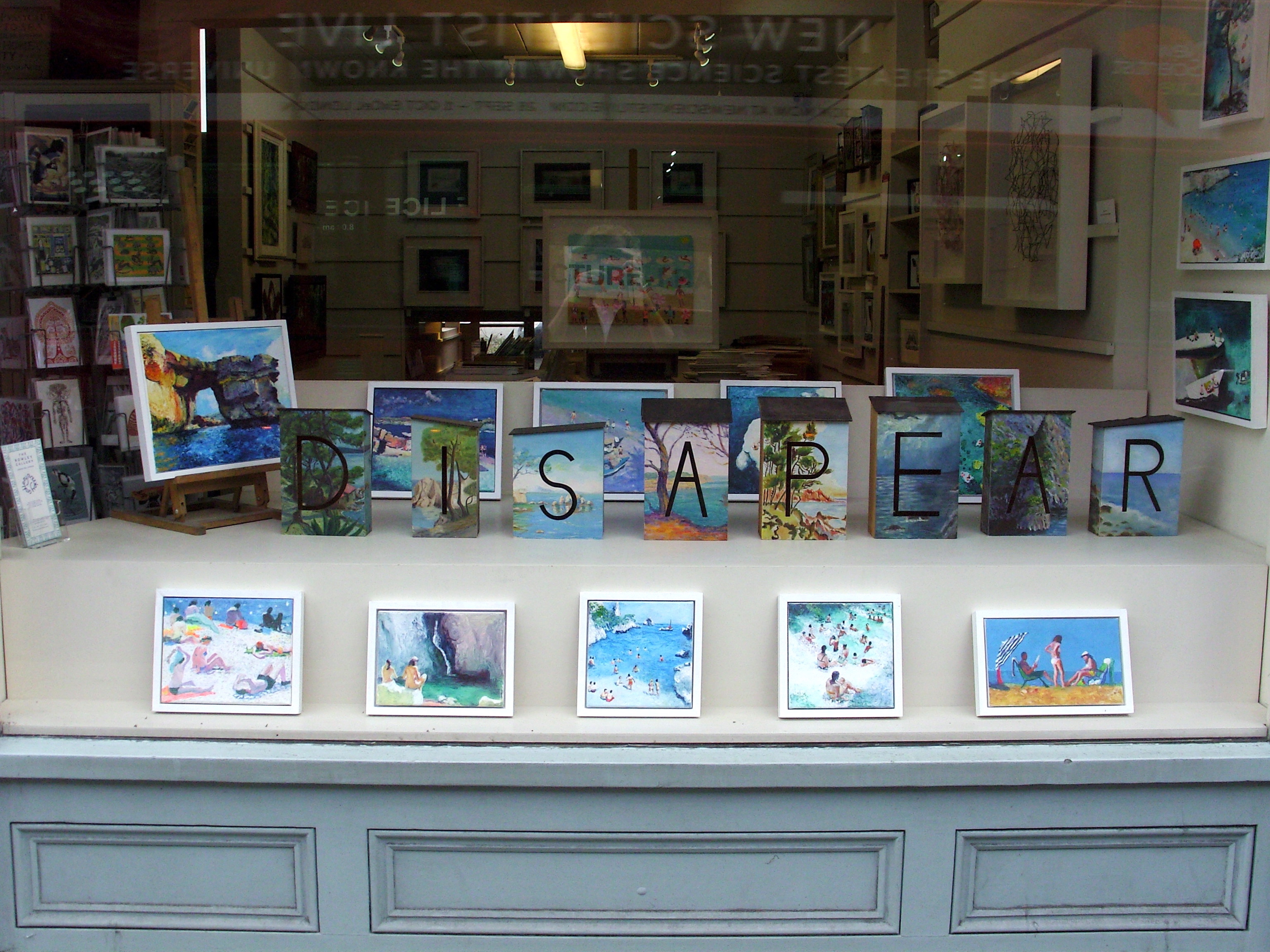 Almost immediately a passer-by called in to tell us there should be another P in disappear.
It's disappeared, we said, because there's only one P in paradise, and nothing lasts forever.