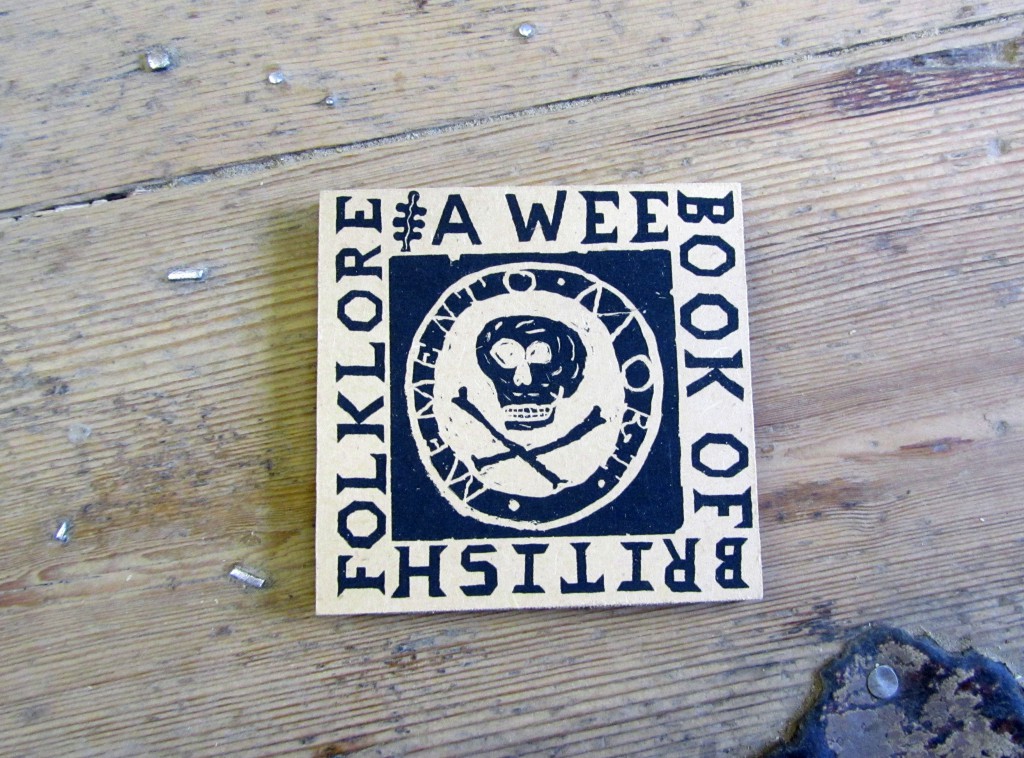 The postman just brought me this little catalogue of British folk heroes compiled by Jonny Hannah. Jolie Holland shares the same initials so she can sing along – Mad Tom Of Bedlam.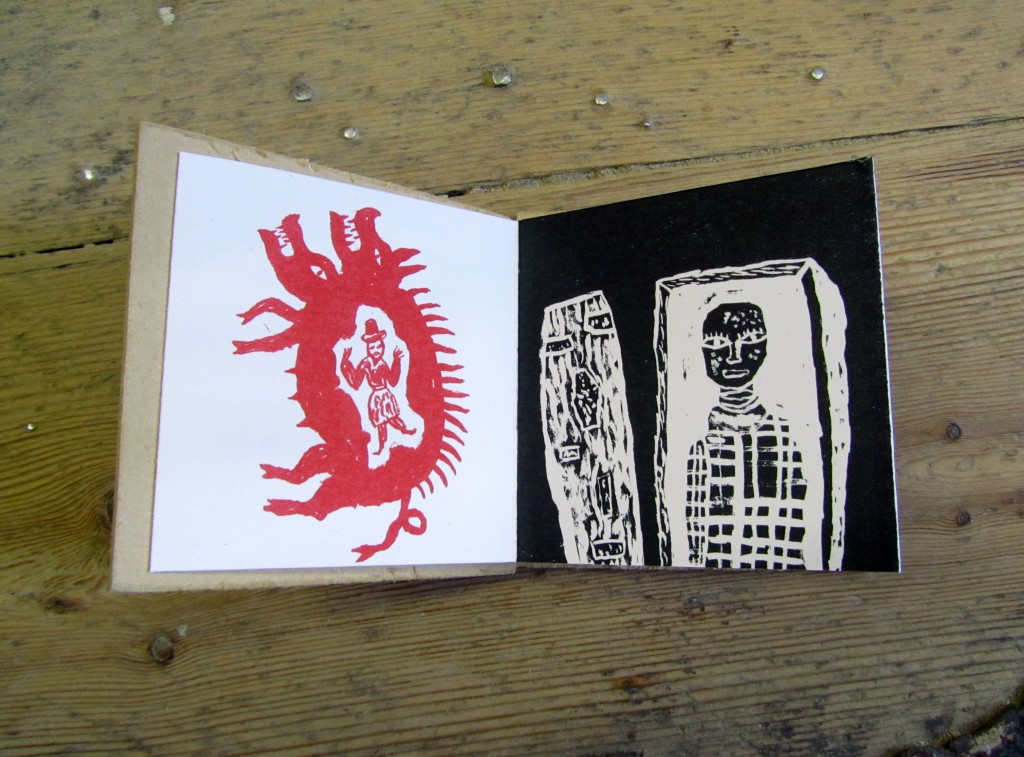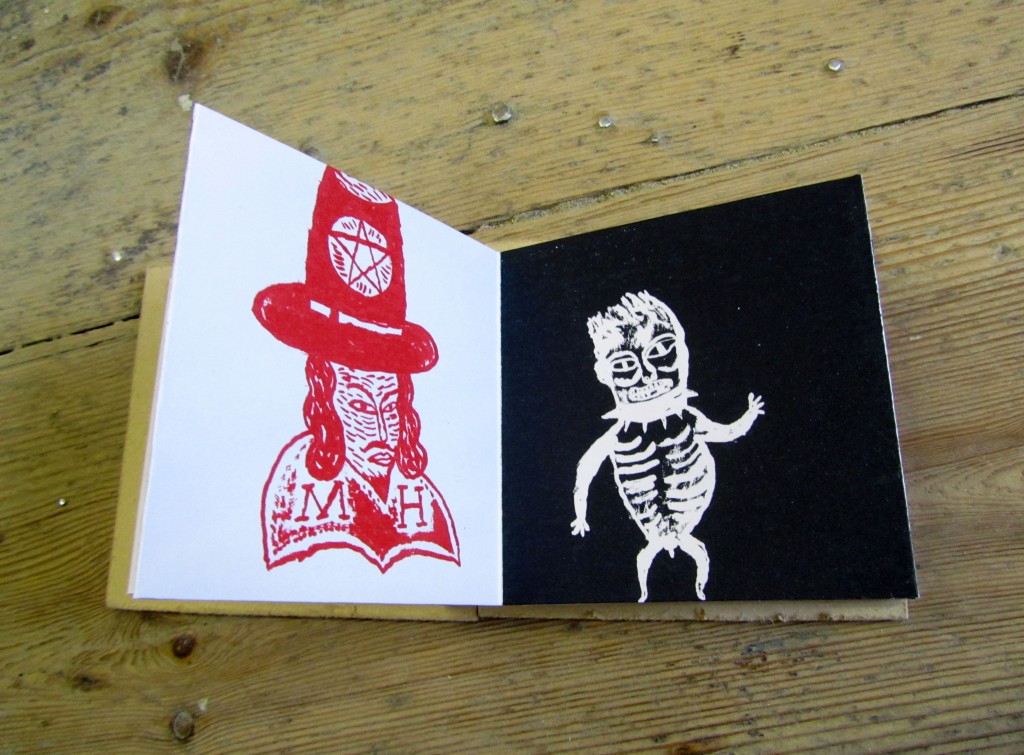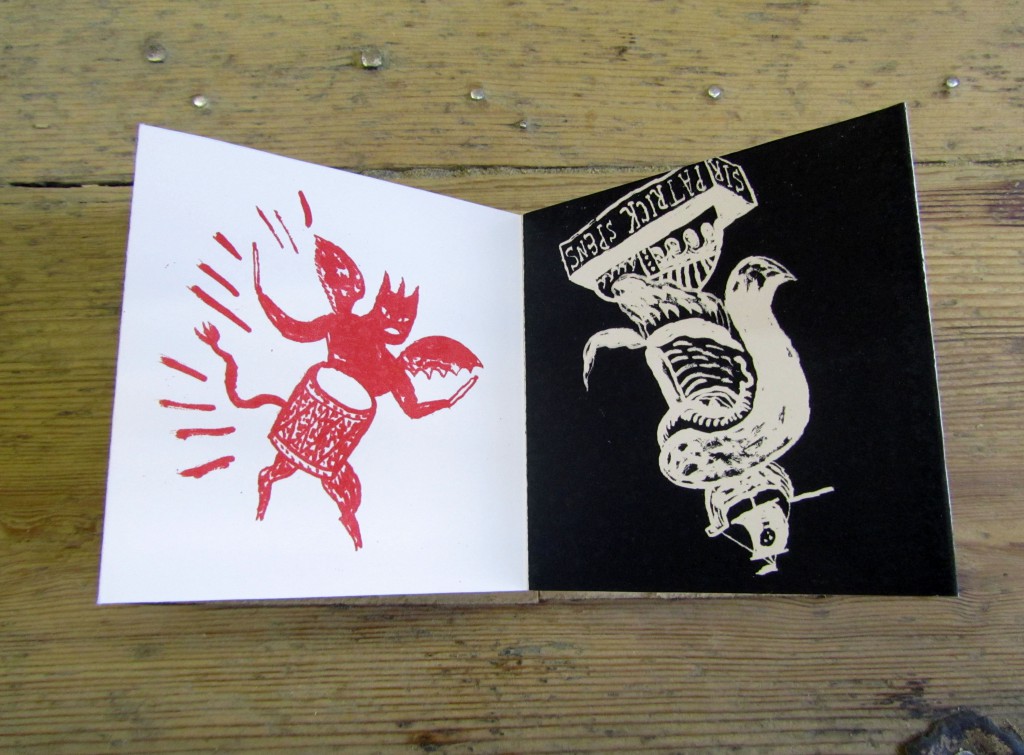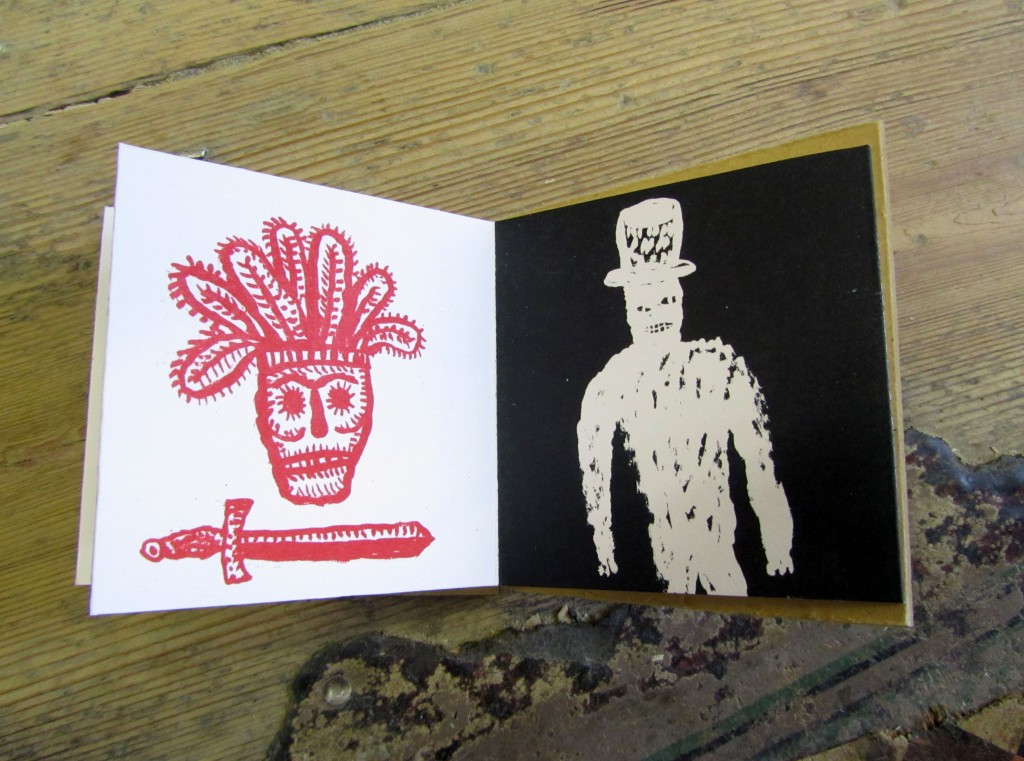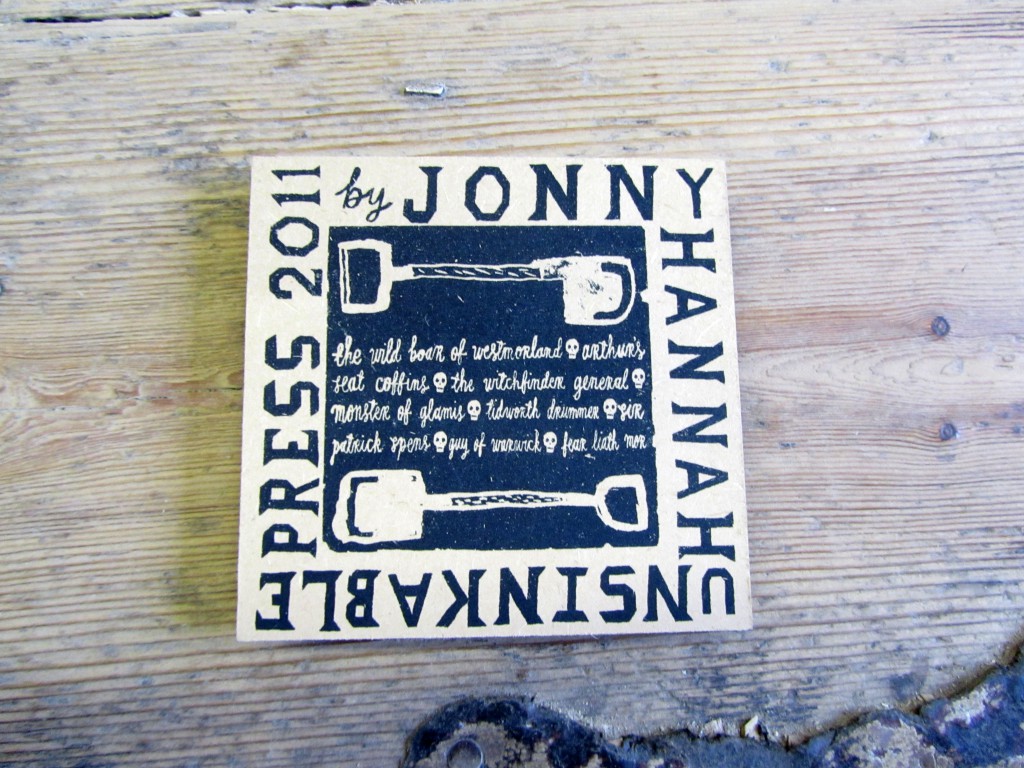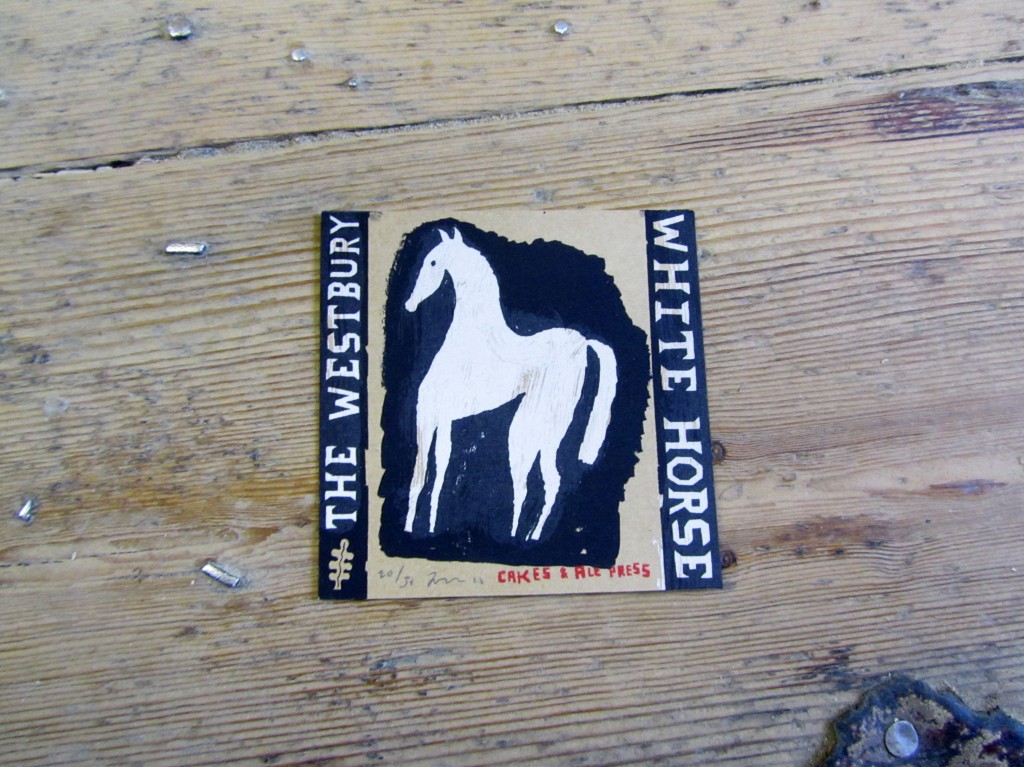 It's a nice little concertina book of eight pages. Mine came with an extra little print of The Westbury White Horse inserted. I got it from Aspex Gallery. Buy one while stocks last. It's a worth it bargain.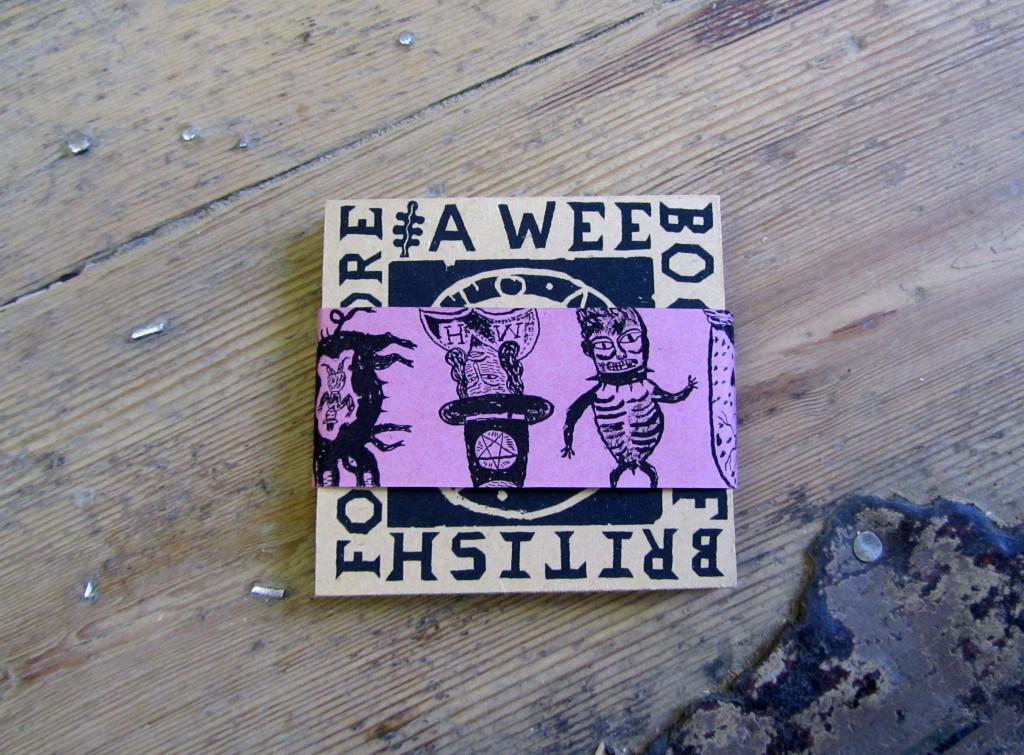 See more of Jonny's work at The Rowley Gallery.