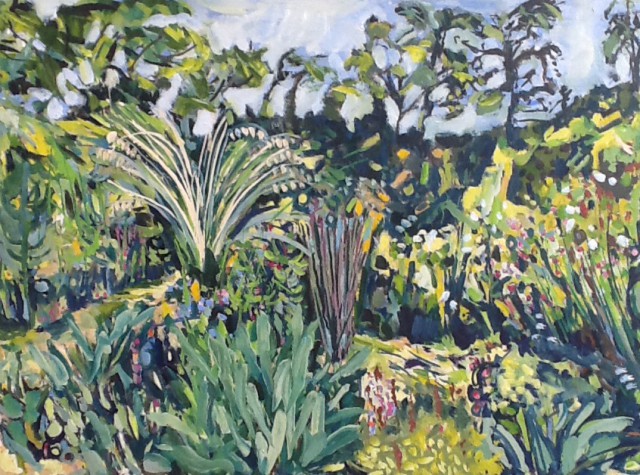 Recently I have visited two gardens which are fairly local to me, one is in Elmstead Market near Colchester, about an hour's drive from me and the other, Warley Place is on my doorstep near Brentwood. The Colchester garden was made by Beth Chatto and Warley Place was the garden of Ellen Willmott, a Victorian plants woman. Both places have inspired new work. I have made a series of paintings of Beth Chatto's garden and some ink studies of Warley Place.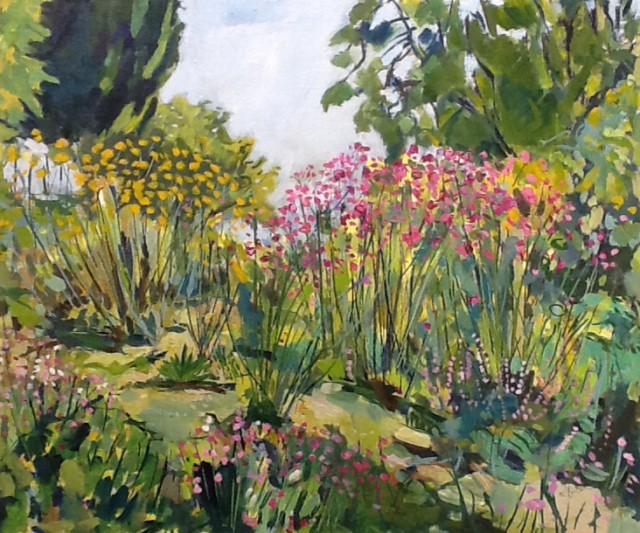 Beth Chatto began to create her garden around a house which her husband built in the 1960's. It was her contention, and still is, that plants grow best when placed in conditions which match as closely as possible to their natural habitats.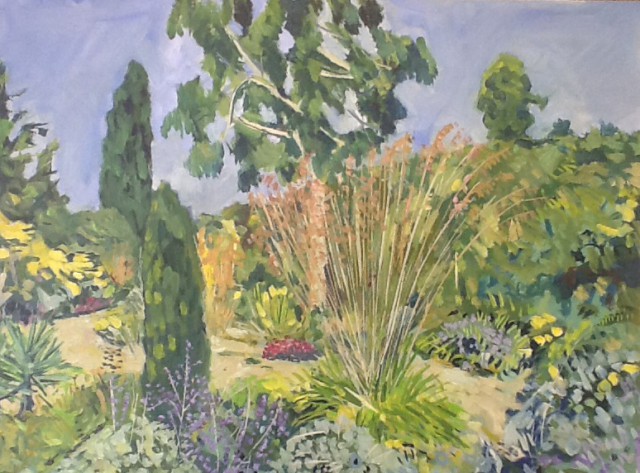 When the garden started, the conditions varied, the soil was uncultivated and the area has the lowest rainfall in the UK. The result is quite stunning, there are three distinct gardens: a water garden, a woodland garden and a gravel/drought garden. Chatto's husband, a fruit farmer, built their house on the farm. At the back of the house was a ditch with waterlogged soil in it, this was to become the water garden, everywhere else was dry and gravelly.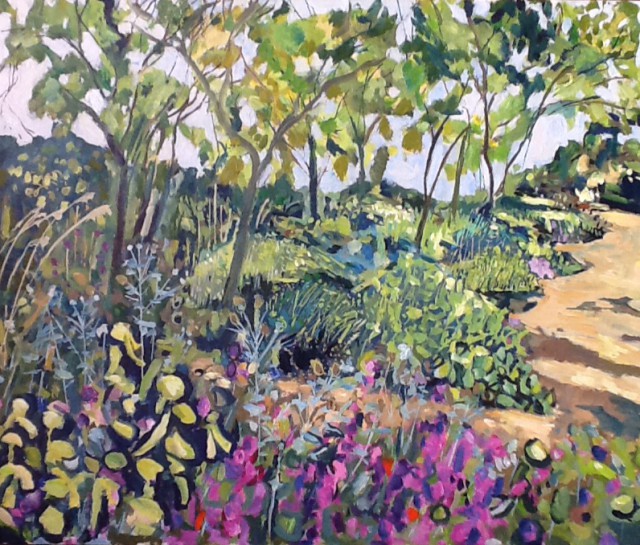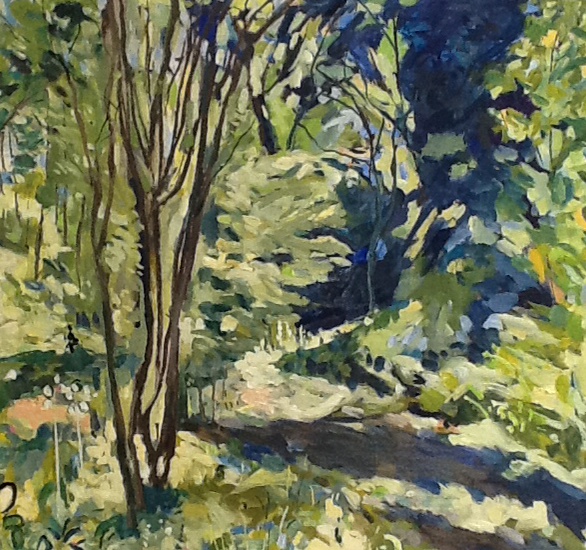 Beth sought out plants which would grow well in these conditions. I suppose it was the beginning of ecological gardening. Even now the gravel garden has not been watered. Her two influences were her late husband and the artist Cedric Morris, himself a well-known gardener and the creative force behind the garden at Benton End, Suffolk.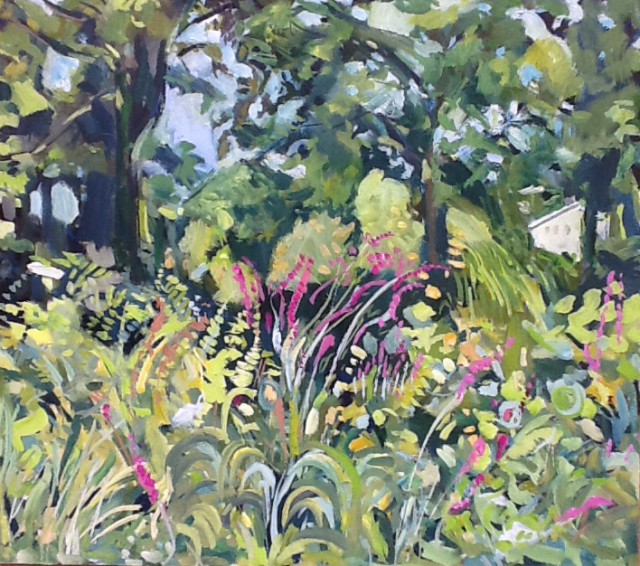 Whilst the garden in Elmstead Market provided me with an infinite variety of things to paint, Warley Place, on the other hand offers a very different and altogether more mysterious experience.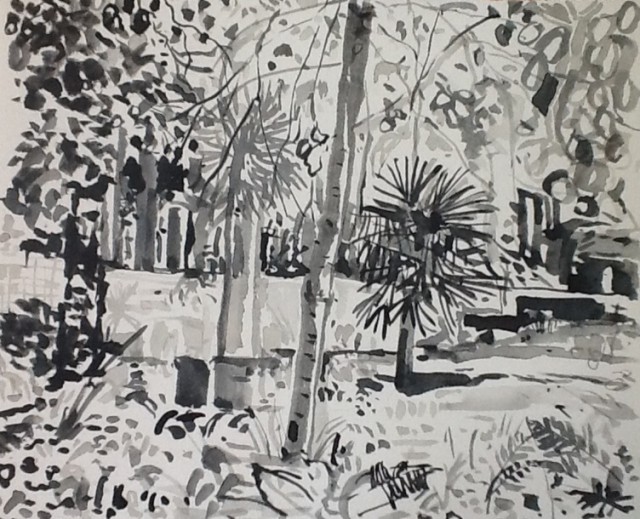 We remember Christopher Lloyd at Great Dixter, Vita Sackville-West at Sissinghurst. It is true that gardeners make gardens, but in return gardens make the gardener. Without the legacy of her incredible garden at Warley Place, Ellen Willmott has all but been forgotten.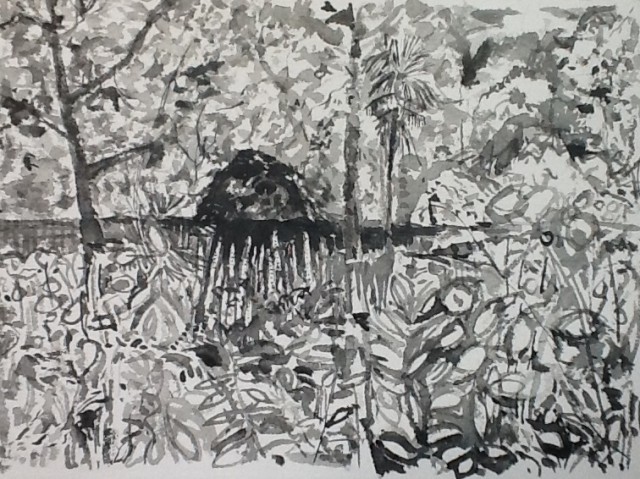 In the late C19th Miss Willmott was a respected and honoured gardener, and was arguably the greatest personality in British gardening. Her 30 acres at Warley Place where she grew over 100,000 species won RHS prizes. She financed plant hunting expeditions, and filled her garden with exotic plants from China and New Zealand and from all four corners of the globe. She won the gold medal at Chelsea and was visited by royalty and members of high society, who would listen to her ideas about gardening whilst walking through the walled garden and then taking tea in the Orangery.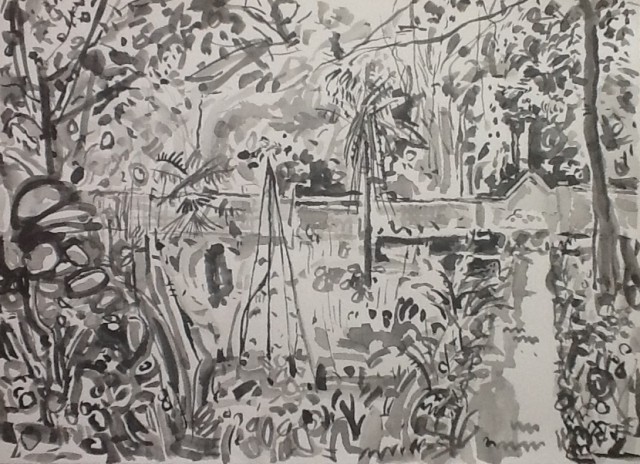 As time passed by, however, money began to run out and Miss Willmott became more and more an isolated figure. Unable to pay her gardeners, she struggled to manage her 30 acres and today very little remains of the beauty of her garden. Indeed, the house has all but disappeared. You can still find bits of the conservatory, cold frames and the remains of a boating lake, but now nature has taken over.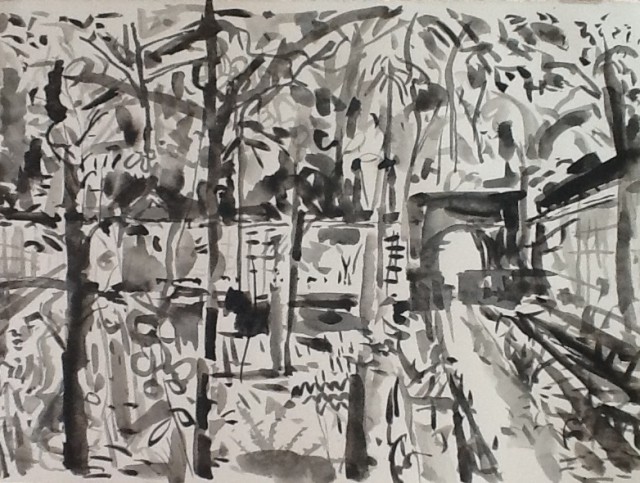 Miss Willmott is reported to have scattered seeds of her favourite plant, Eryngium giganteum or "Miss Willmotts Ghost" as it is known, in neighbouring gardens as well as her own. She still has a quiet and strange presence through this plant which can be seen as you walk through Warley Place.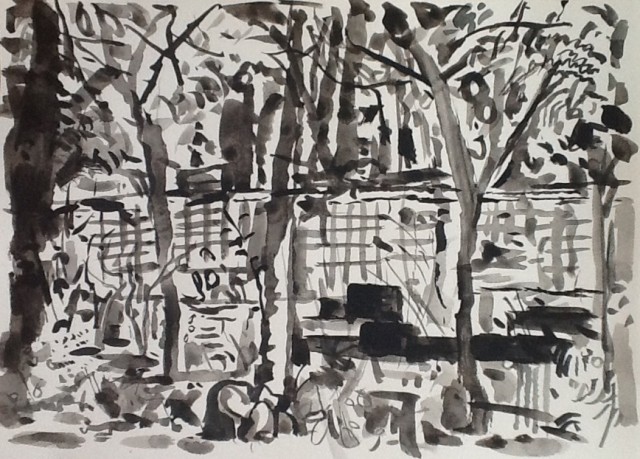 Efforts are being made to clear some overgrown areas to show bits of what must have been a stunning walled garden . I have made 6 ink studies so far, but need to do many more in order to really work out how to eventually paint this fantastic and intriguing place.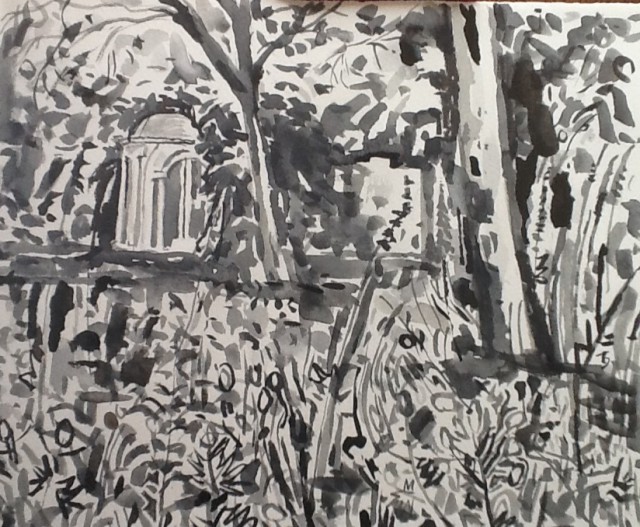 Paul Finn / The Rowley Gallery