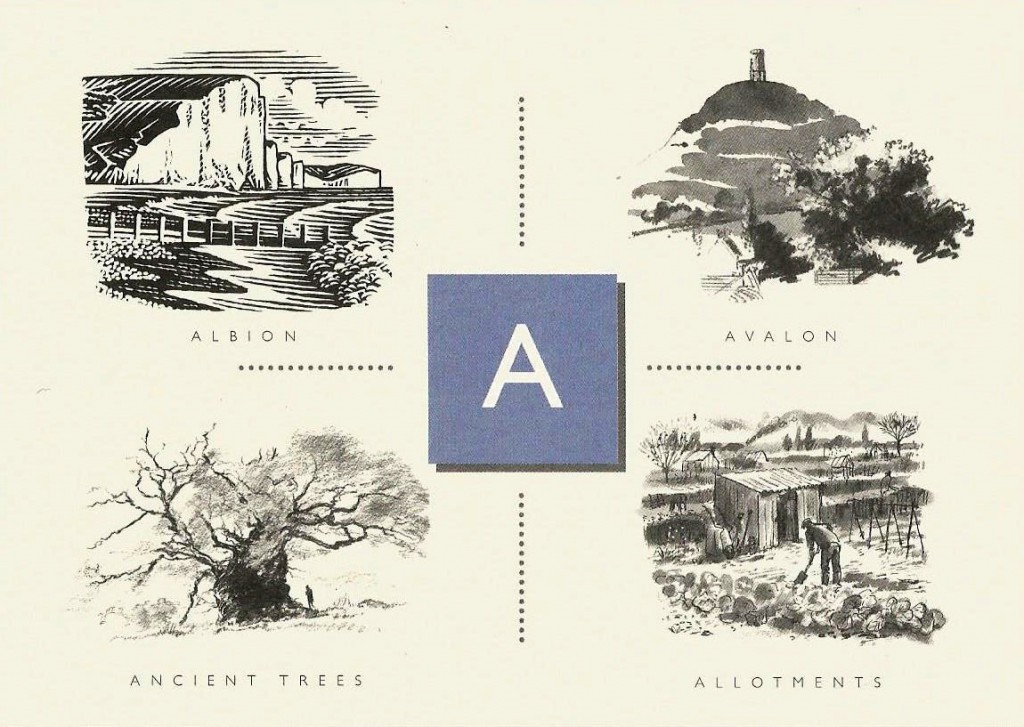 A series of postcards produced by Common Ground to accompany England In Particular, 'a celebration of the common place, the local, the vernacular and the distinctive'.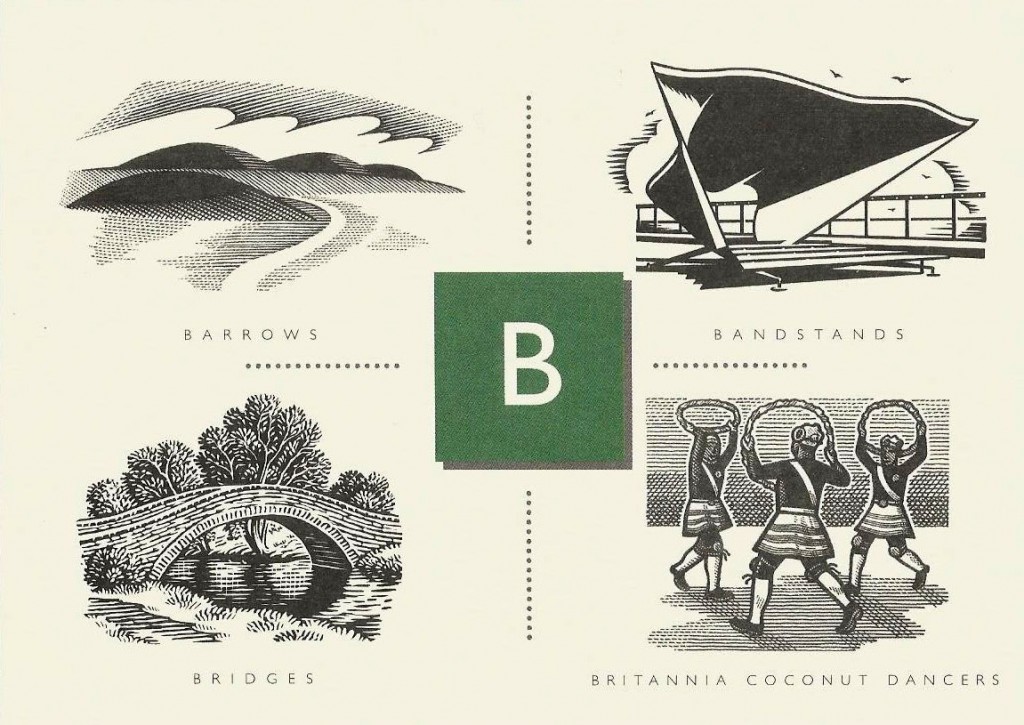 Abbeys, allotments, apples, barns, beach huts, brass bands, chalk streams, cheese rolling, cooling towers, cream teas, damsons, dialects, drystone walls, eels, fell running, field names, fish & chips, gargoyles & grotesques, giants, Gypsies, hawthorn, heronries, ings, jet, kippers, letterboxing, lidos, Martello towers, maypoles, mosques, nobbies, nurseries, oysters, Pancake Day, pele towers, quicksand, red squirrels, rhubarb, sheep, smells, starlings, terraced houses, terriers, topiary, unlucky words, vineyards, warrens, white horses, yew, zigzags…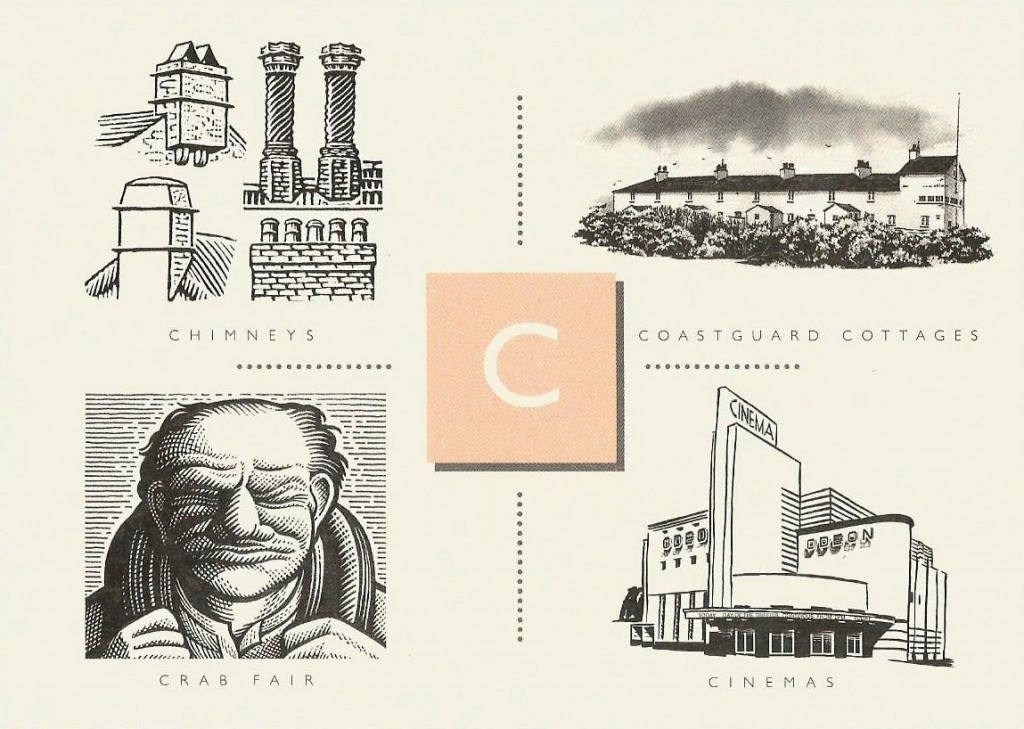 England is a land of extraordinary variety, rich in buildings, landscapes, peoples and wildlife. But this diversity is under siege. Mass production, fashion, increased mobility and the forceful promotion of corporate identity have brought with them standardised shop fronts, farm buildings, factories, forests and front doors, while intensive farming has created a bland, empty countryside.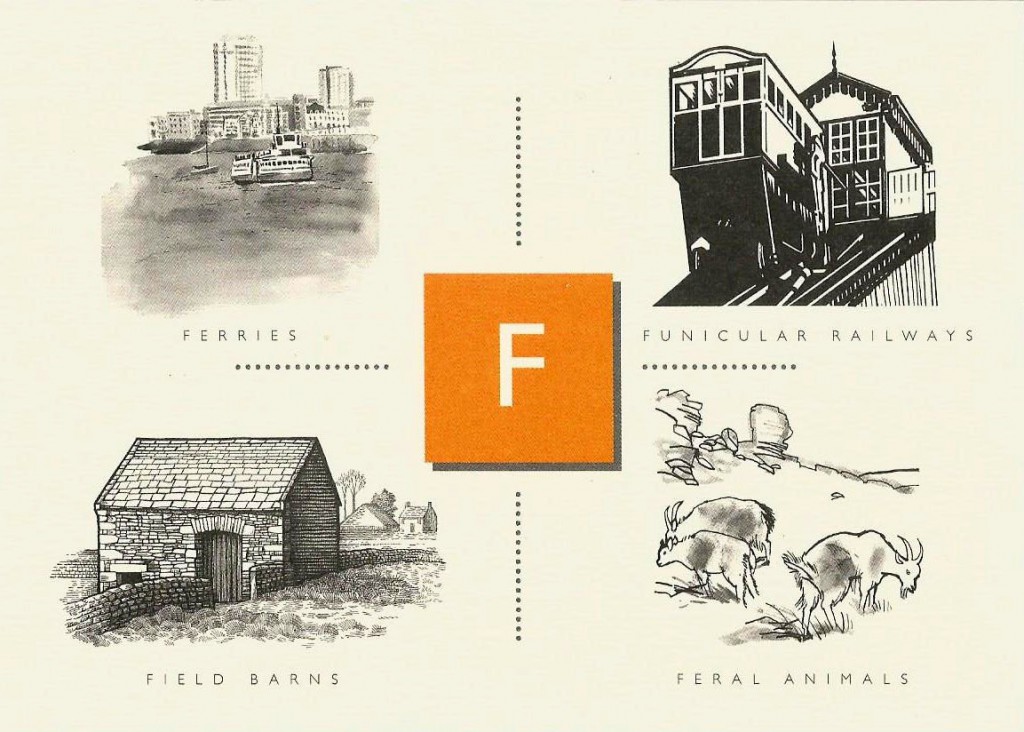 This book is a counterblast against loss and uniformity, and a celebration of just some of the distinctive details that cumulatively make England. It is the culmination of more than twenty years' work by Sue Clifford and Angela King, who founded Common Ground with Roger Deakin.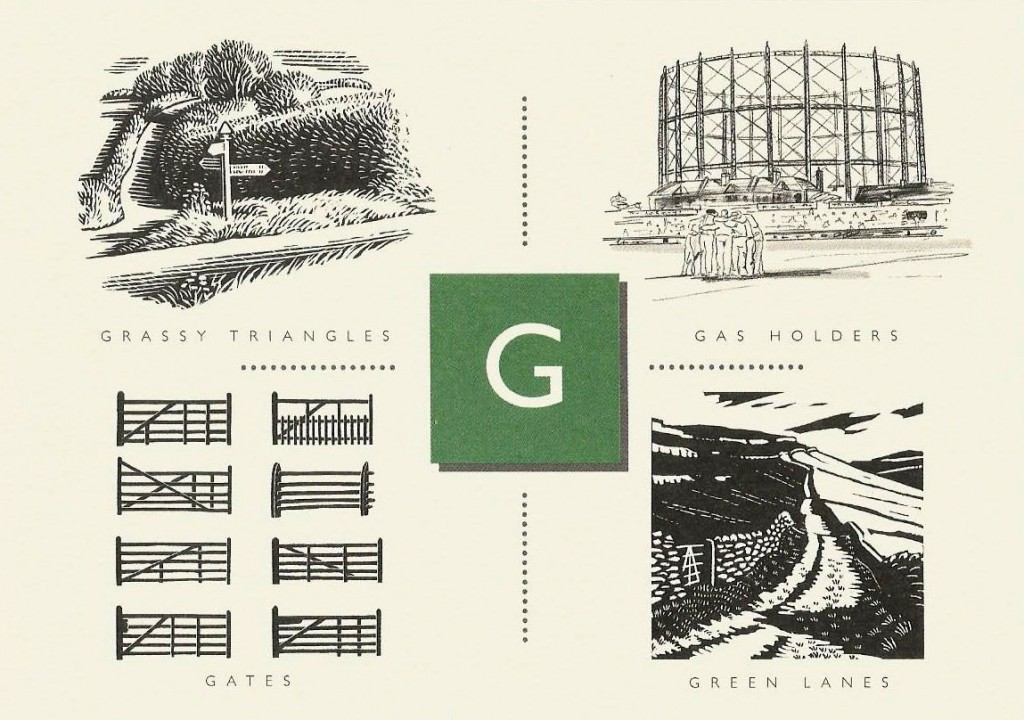 Since 1982 this innovative charity has been encouraging us to appreciate and stand up for what is significant about our surroundings. Seen from the Common Ground perspective, things need not be conventionally picturesque, rare or spectacular to be special – there is value and local meaning to be found in cakes, cliffs, cooling towers and cuckoos.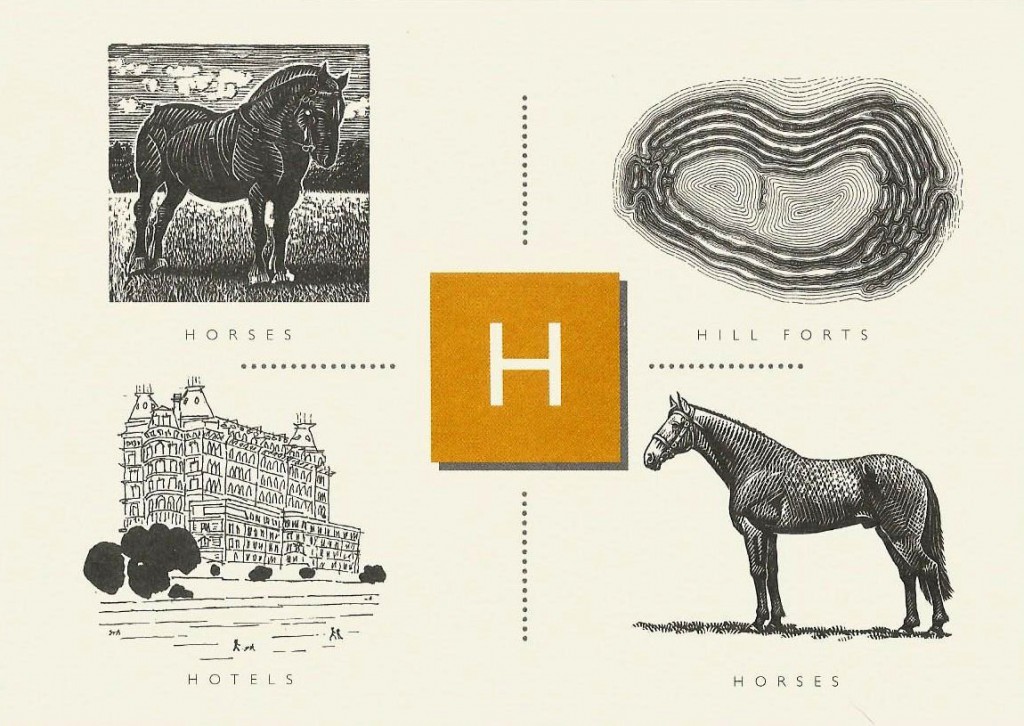 Common Ground started in Covent Garden then later moved to Shaftesbury in Dorset. In 2013 Sue Clifford and Angela King retired and Common Ground was passed on to Adrian Cooper at Little Toller in Toller Fratrum. A selection of their postcards are now on sale at The Rowley Gallery.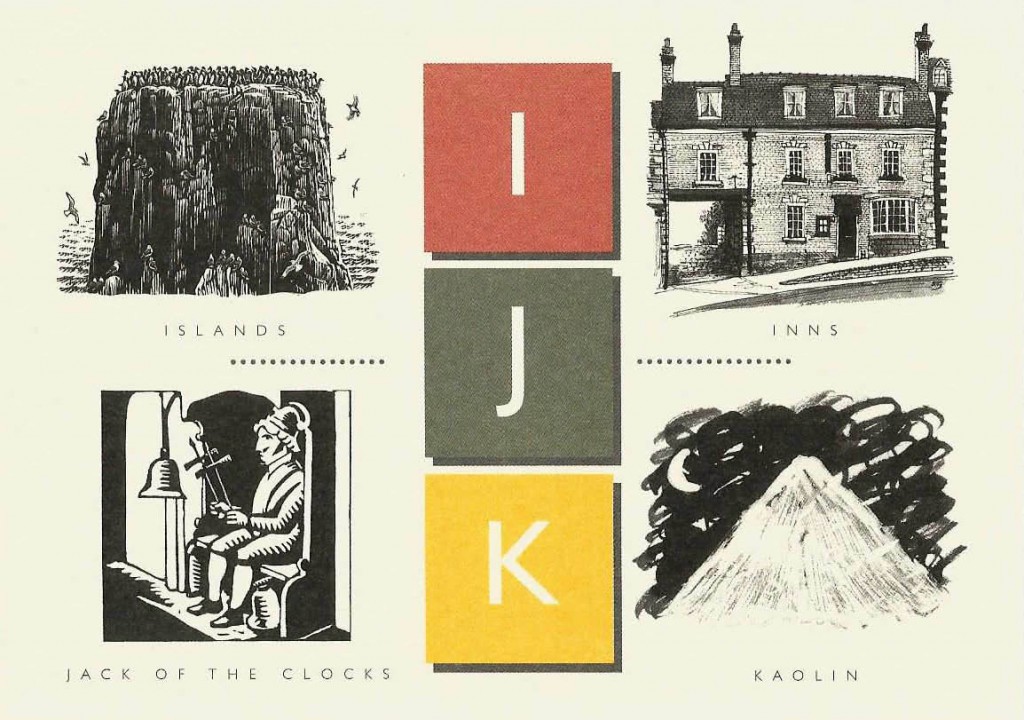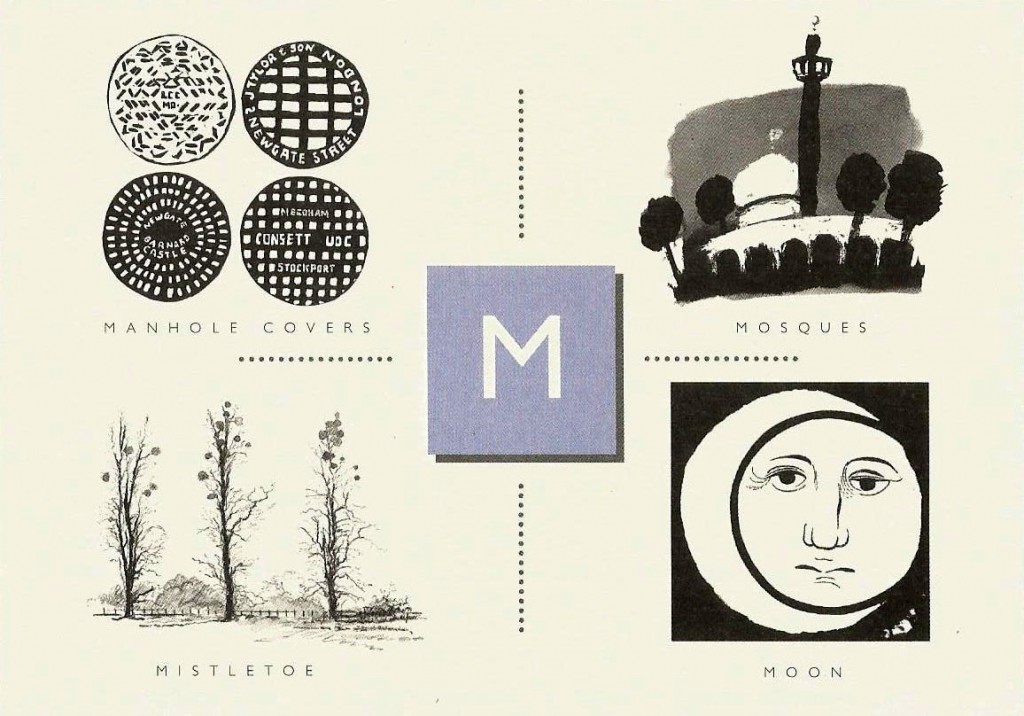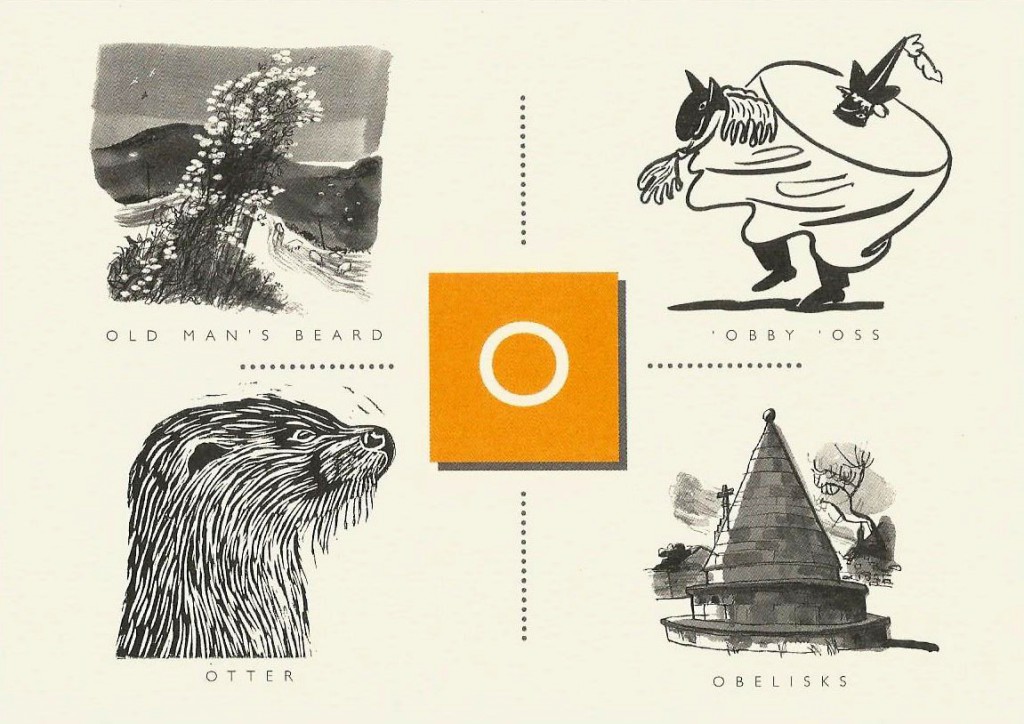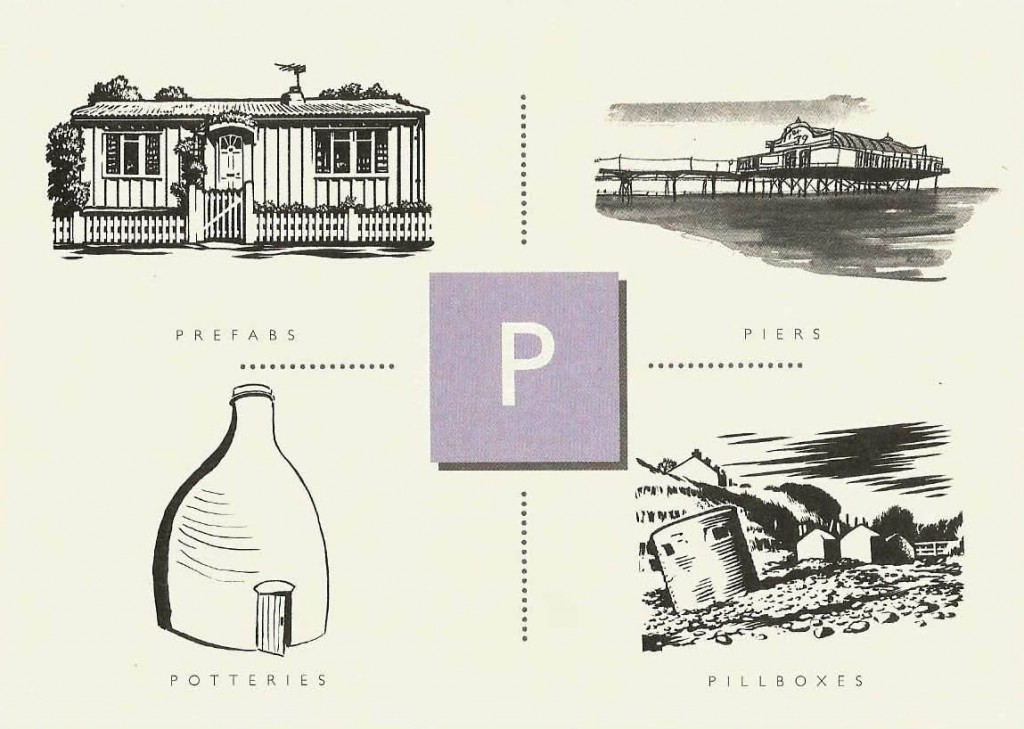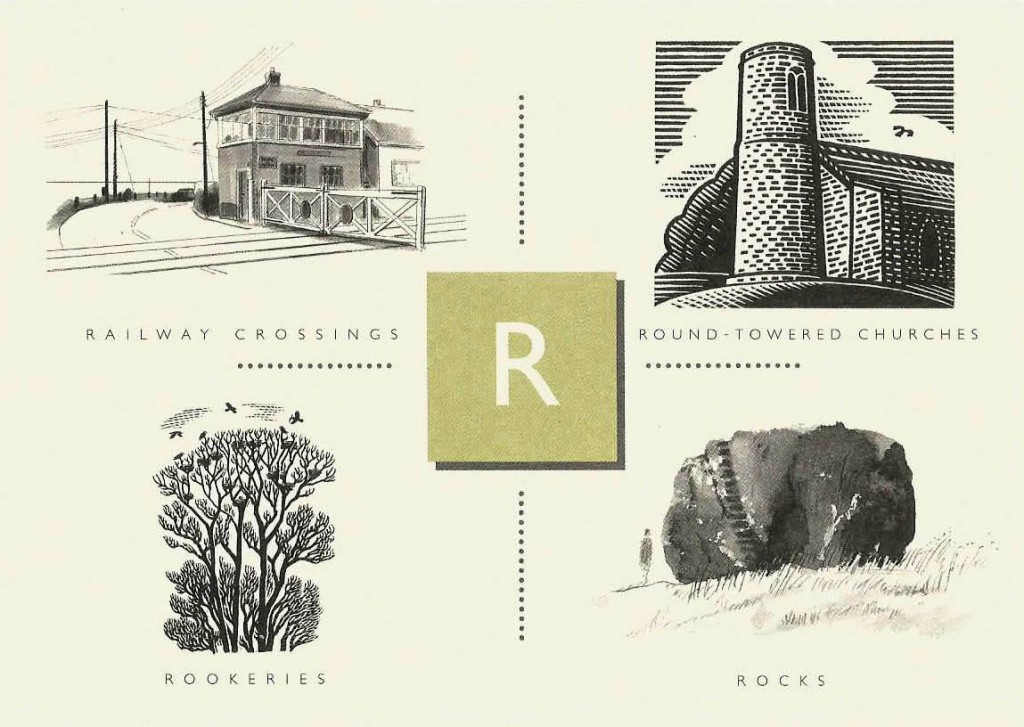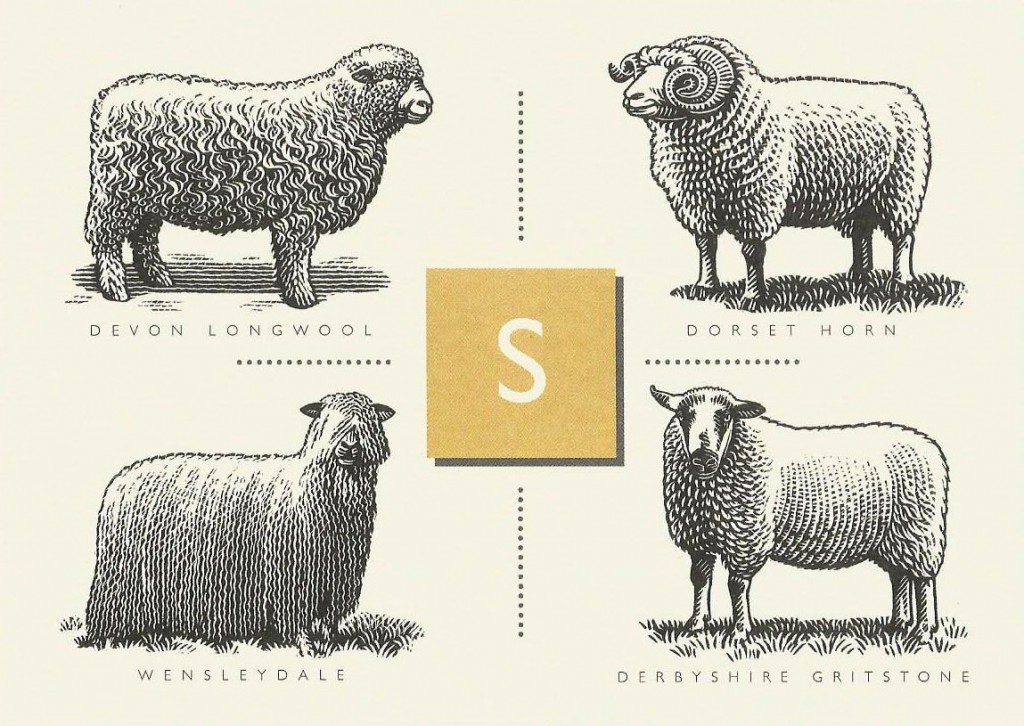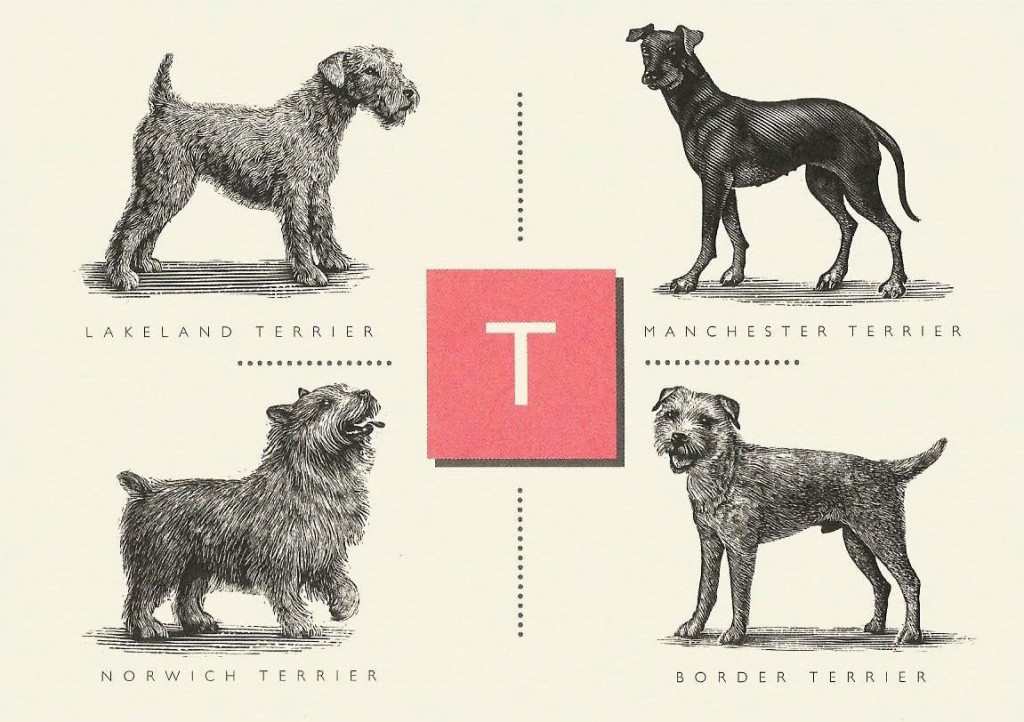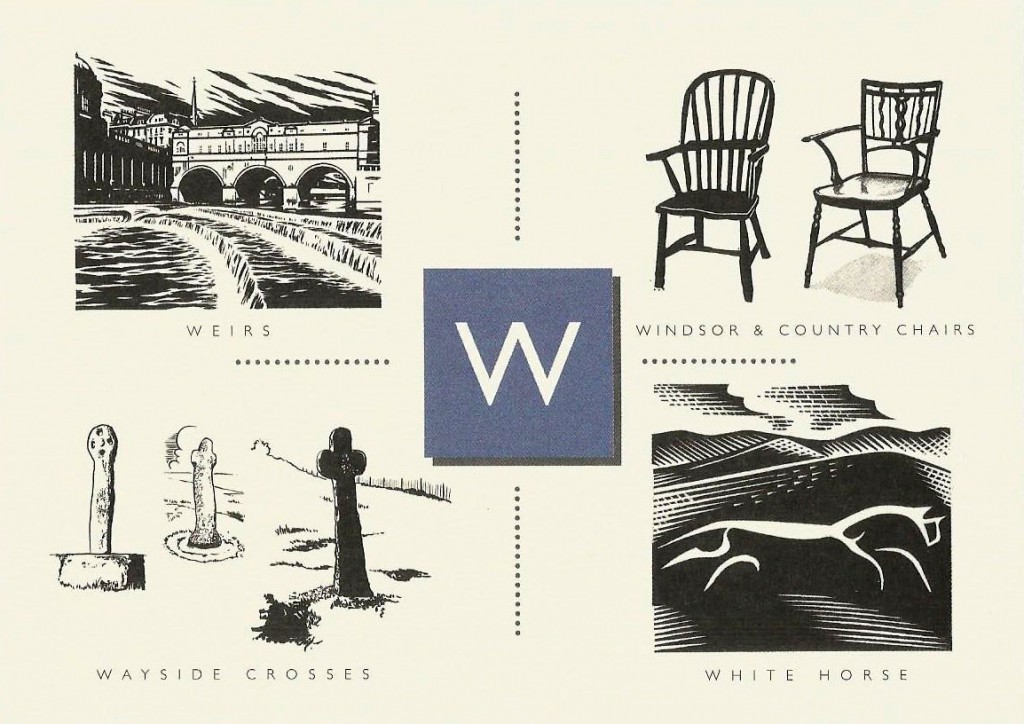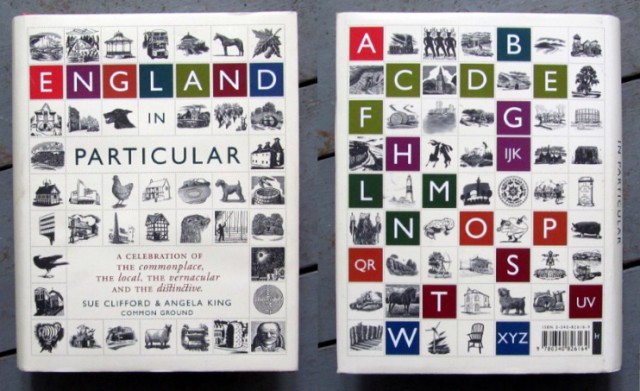 England In Particular / Common Ground / Open Country