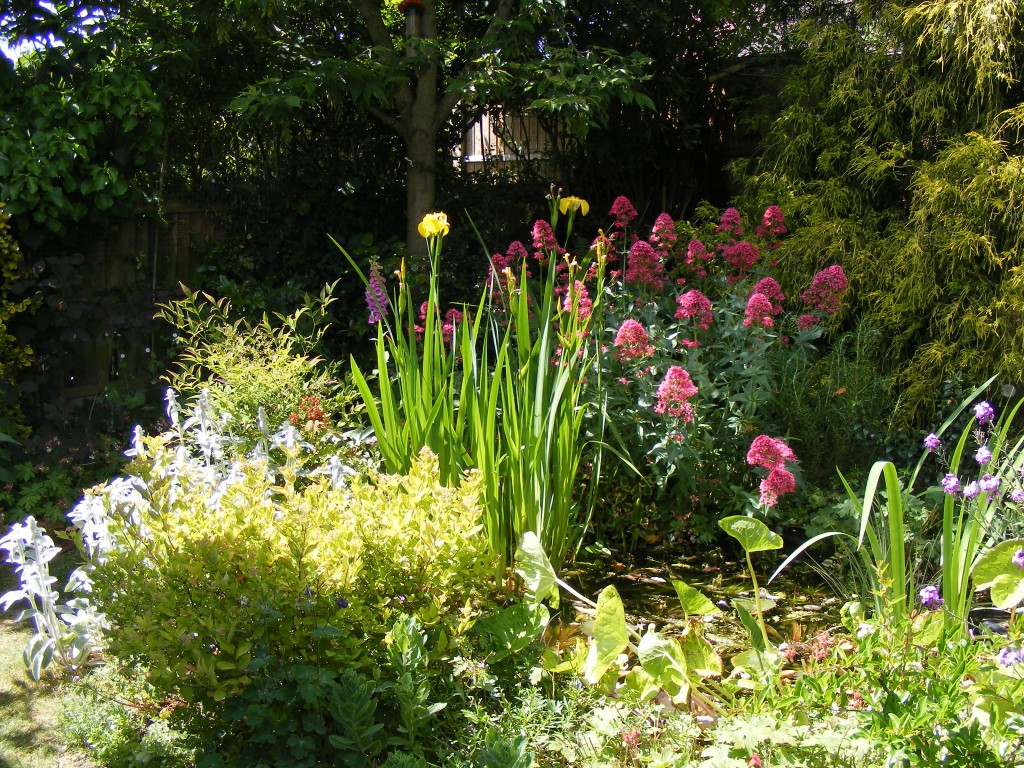 Here's a few photos of things that have been happening in the garden recently. Peace and tranquility in a suburban garden. English cottage garden style, wildflower areas, a little bit wild. Hedgehog recently in residence, slugs not.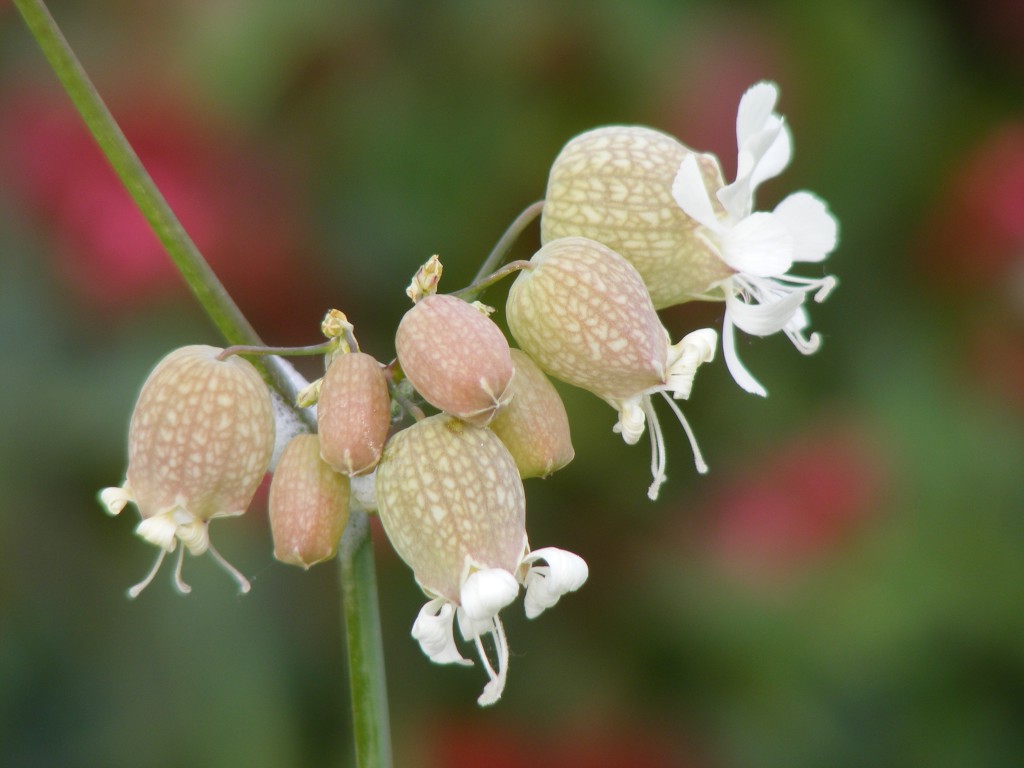 One particular wildflower that has made itself comfortable in my front garden last year is the Bladder Campion, Silene Vulgaris. Its leaves are not particularly impressive or attractive (though eaten, I'm told, in some parts of the Mediterranean) it is its flowers I find most charming. Waving about in clusters on tall stems they put me in mind of wind socks. For fairies coming in to land, perhaps? Or a fairy's bloomers. Other common names are Catchfly, Rattle Bags, and Fairy Potatoes. One weed I shall be happy to make room for.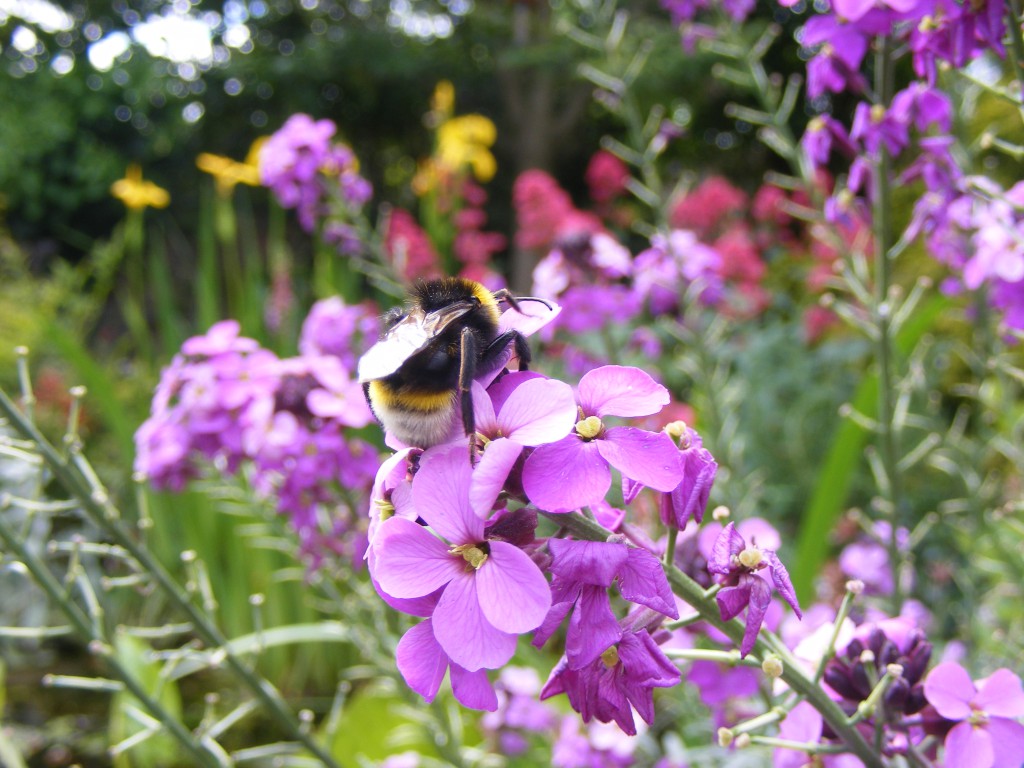 Our garden is full of bees at this time of year. They come for the perennial geraniums, cotoneaster, and erysimum Bowles Mauve, seen here. This plant is one of my 'indestructibles', and something that everyone should make a little space for. It's in flower from May to November and is constantly visited by bees and butterflies. Easy to take cuttings from too, so lots of free plants next year!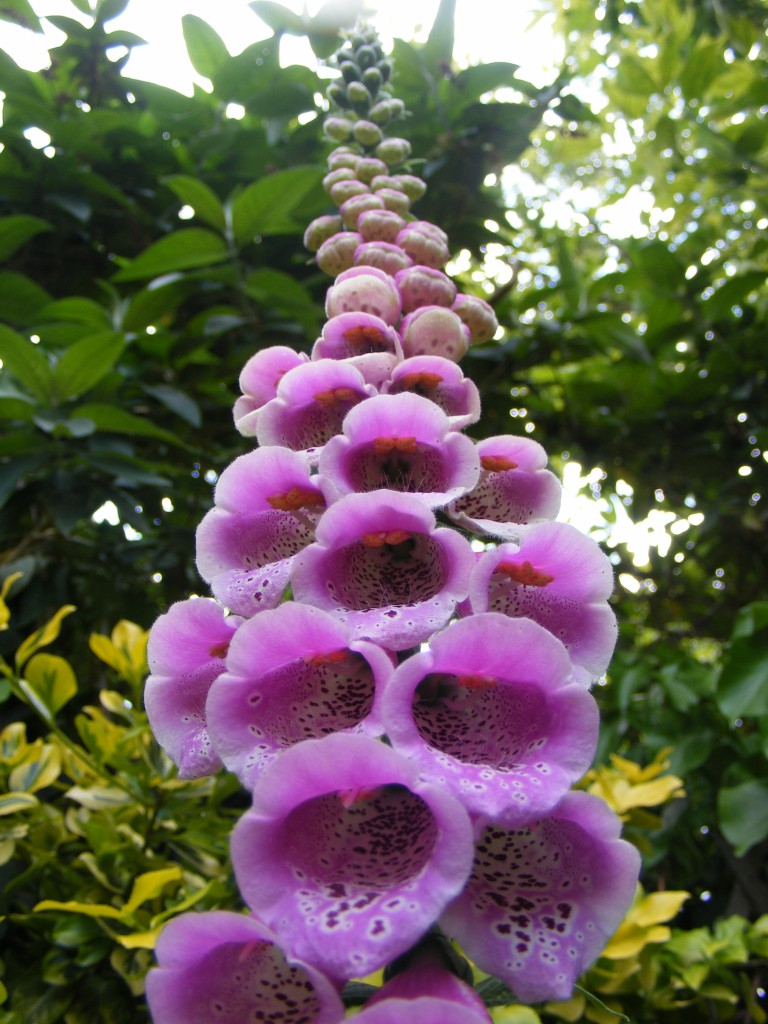 A bee's eye view of a foxglove
These two damselflies obligingly posed for the camera on an oak leaf before fluttering off.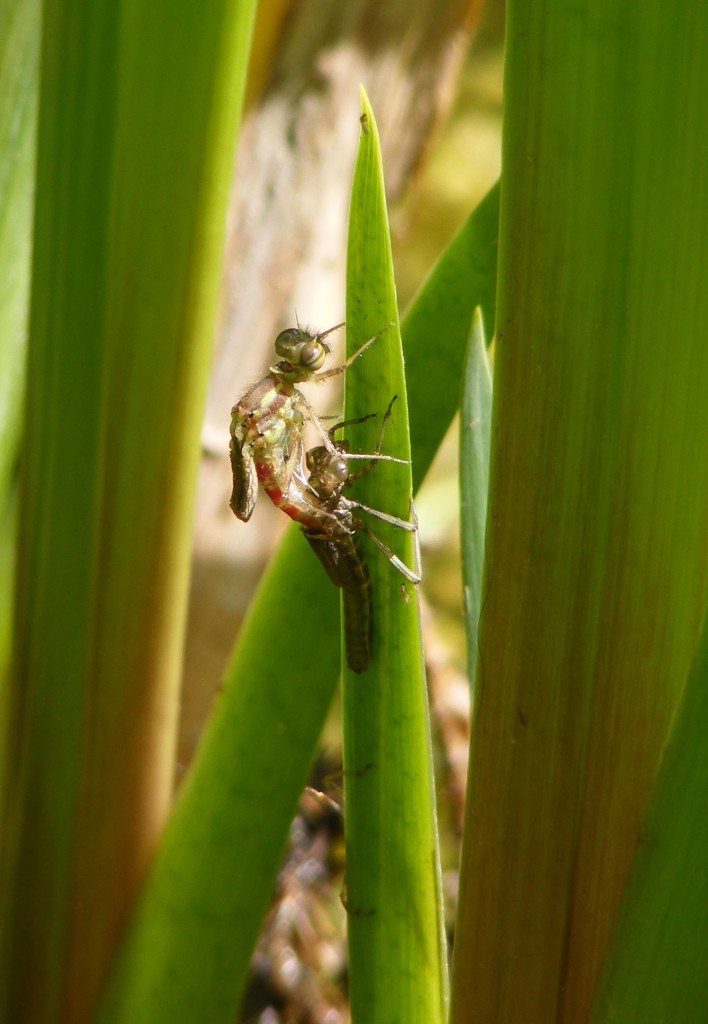 I was fortunate early one morning to witness the emergence of a red damselfly from its nymph form. A damselfly spends much of its life living underwater as a 'nymph', emerging after a year to slough off its old skin to reveal the adult damselfly within. My water irises have several cast-off 'skins' (more accurately exoskeletons) clinging to the stems in rigor mortis. I prefer to think of them as old coats left behind in a cloakroom, never to be collected.
There are more photos of the emerging damselfly here.