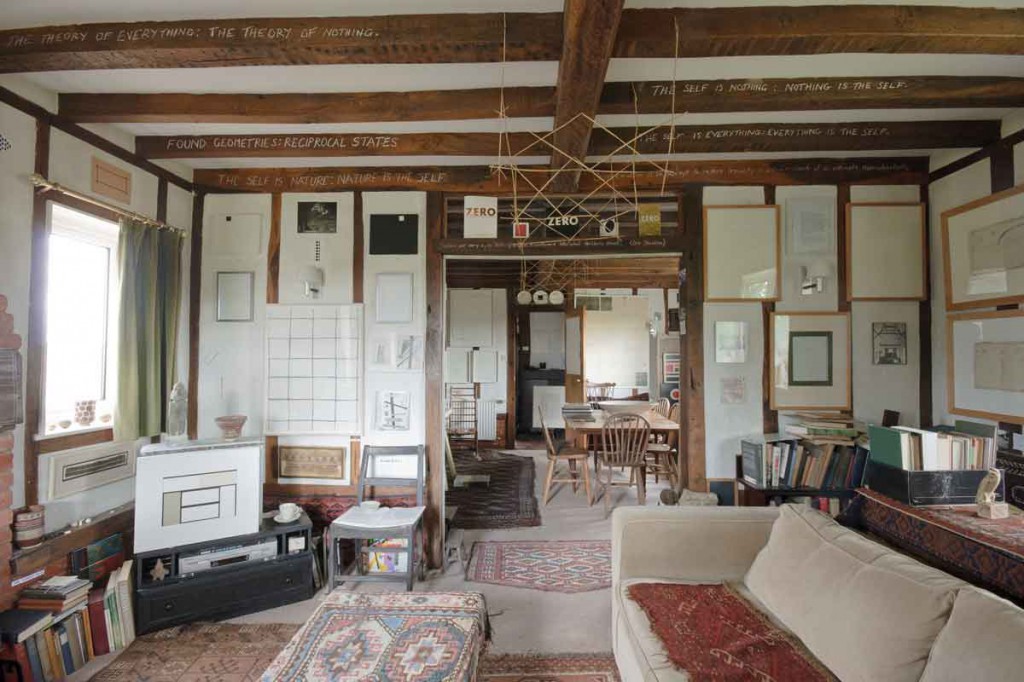 Kettle's Yard are presently hosting – A Lasting Legacy: The House and Collection of Victor Skipp. When he died in 2010 Victor Skipp left his estate to Kettle's Yard. He was a writer and historian with a passion for art and philosophy. This exhibition reflects his many interests, with displays of modernist and minimalist art side by side with tribal rugs, African sculpture, Indian miniatures, folk art and vernacular architecture: a perfect complement to the existing Kettle's Yard collection.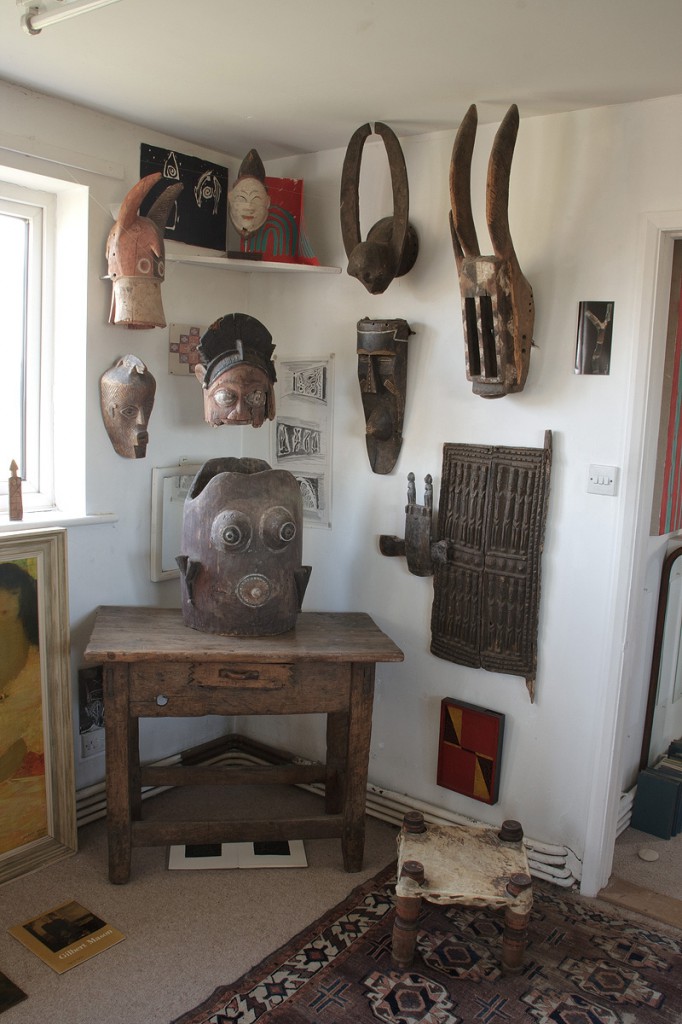 It sounds intriguing, all my favourite things together in one exhibition. I would love to see it but I might not get there before it closes at the end of January. If I can't see it in the flesh I can at least get a vicarious look at it thanks to Pinterest, and so I've borrowed some of their pictures to show here.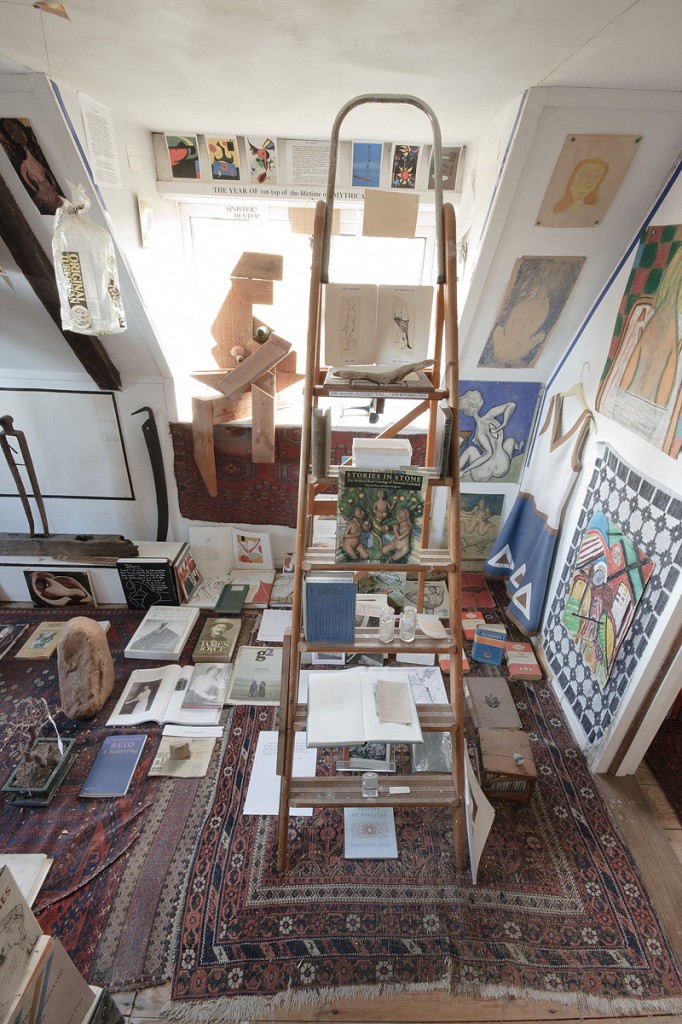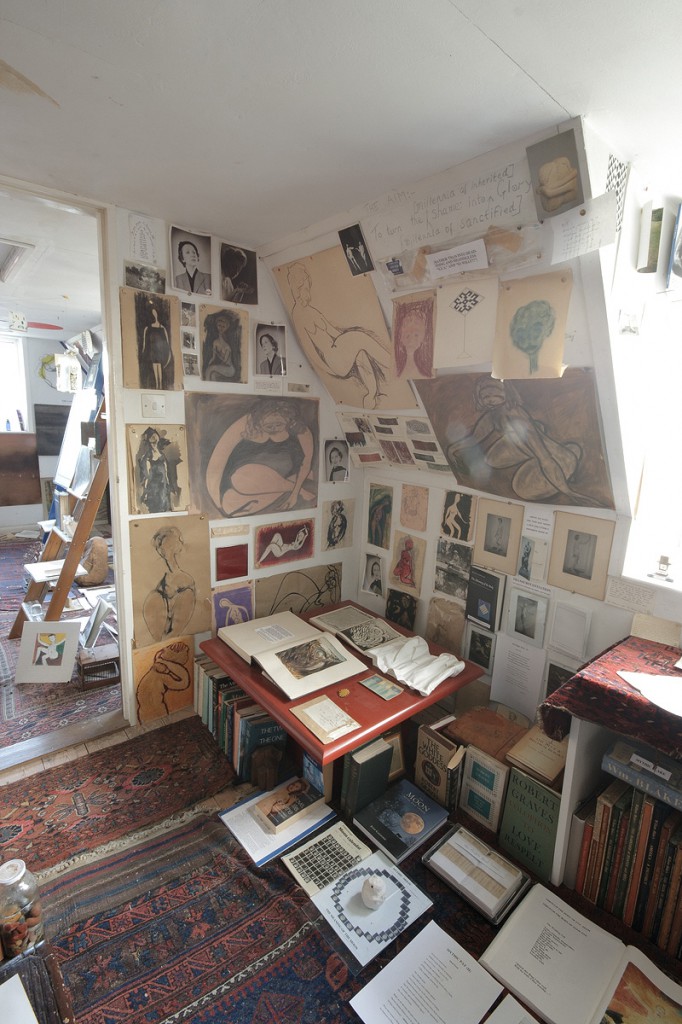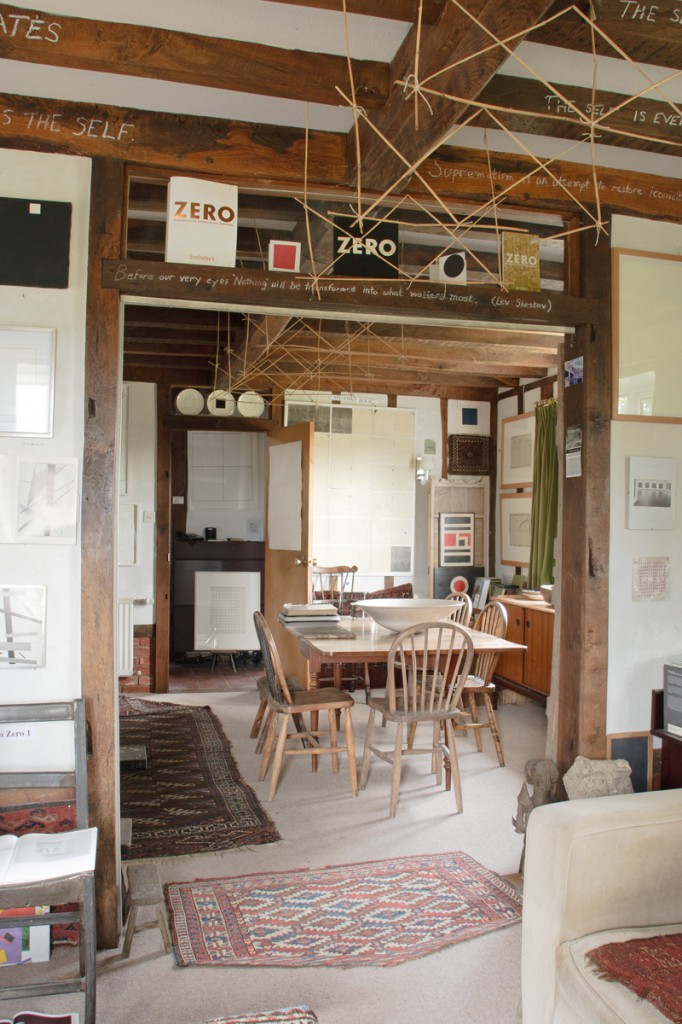 The photographs above show the interior of Victor Skipp's house at Hopton in Suffolk; art integrated into everyday life, an approach greatly influenced by what he had found at Kettle's Yard.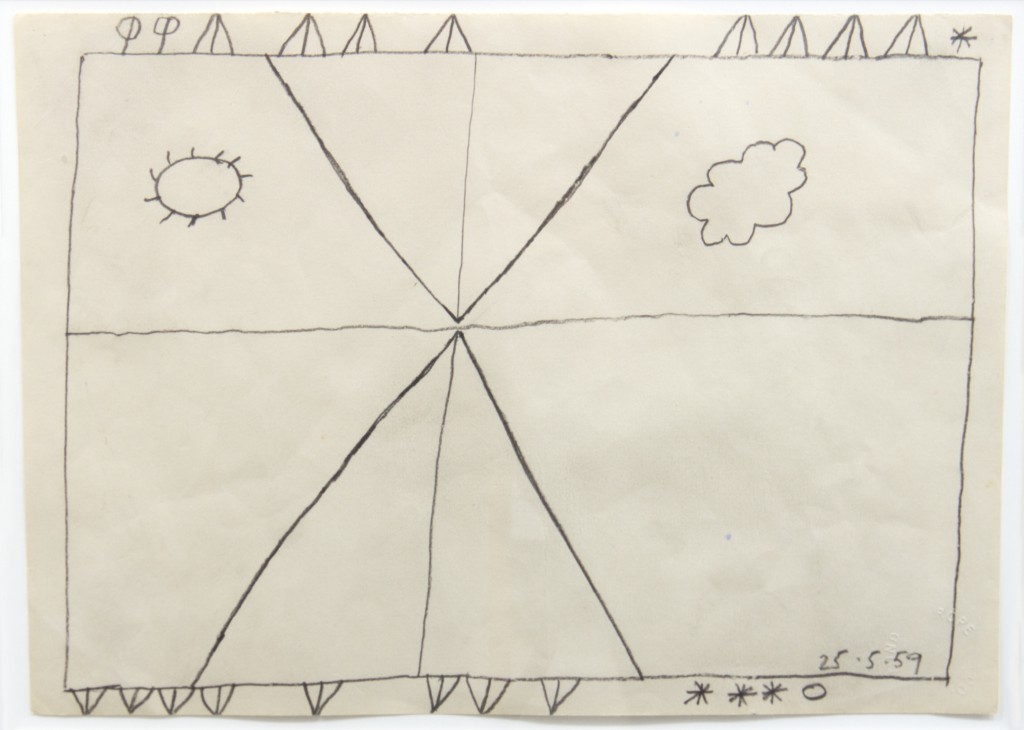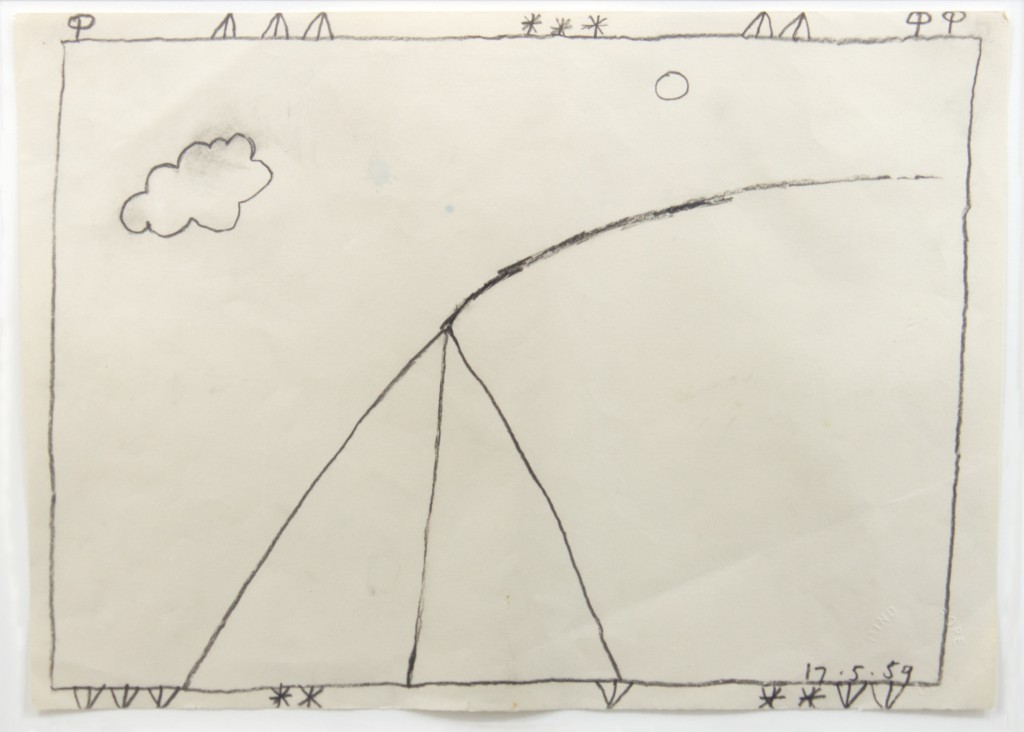 Two works by Bob Law from Skipp's collection, both untitled pencil drawings on paper.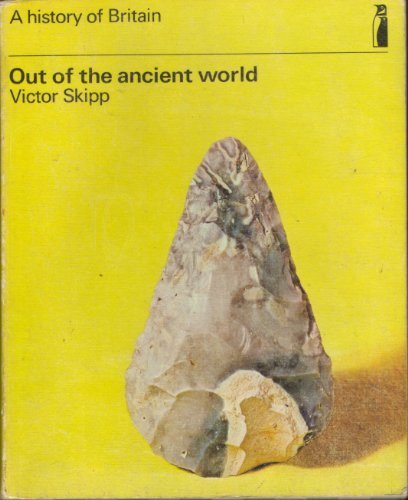 Victor Skipp was a committed modernist whose speciality was the Industrial Revolution but he also wrote about the ancient world.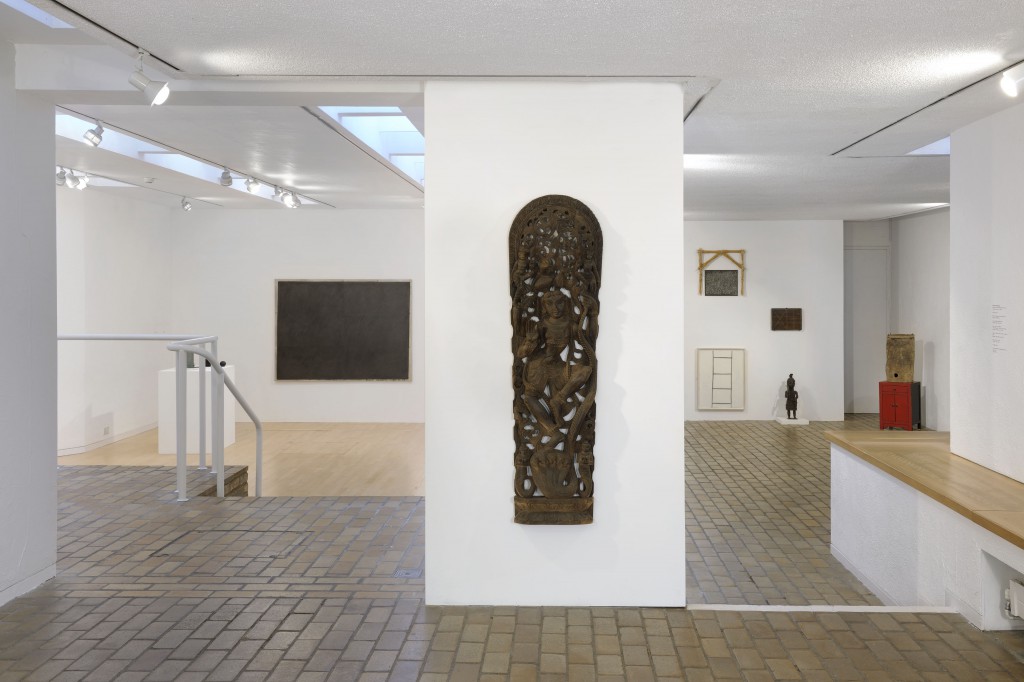 Victor Skipp exhibition in the gallery. Skipp was fascinated with pre-industrial societies and collected a range of artefacts.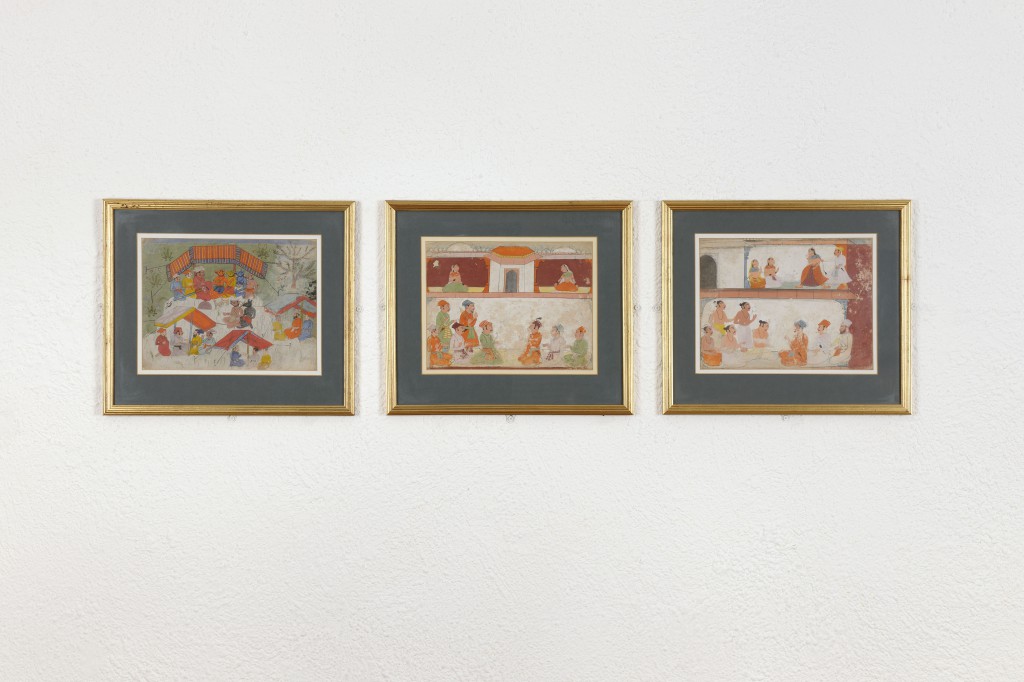 Exquisite Indian miniature paintings from the 17th & 18th centuries.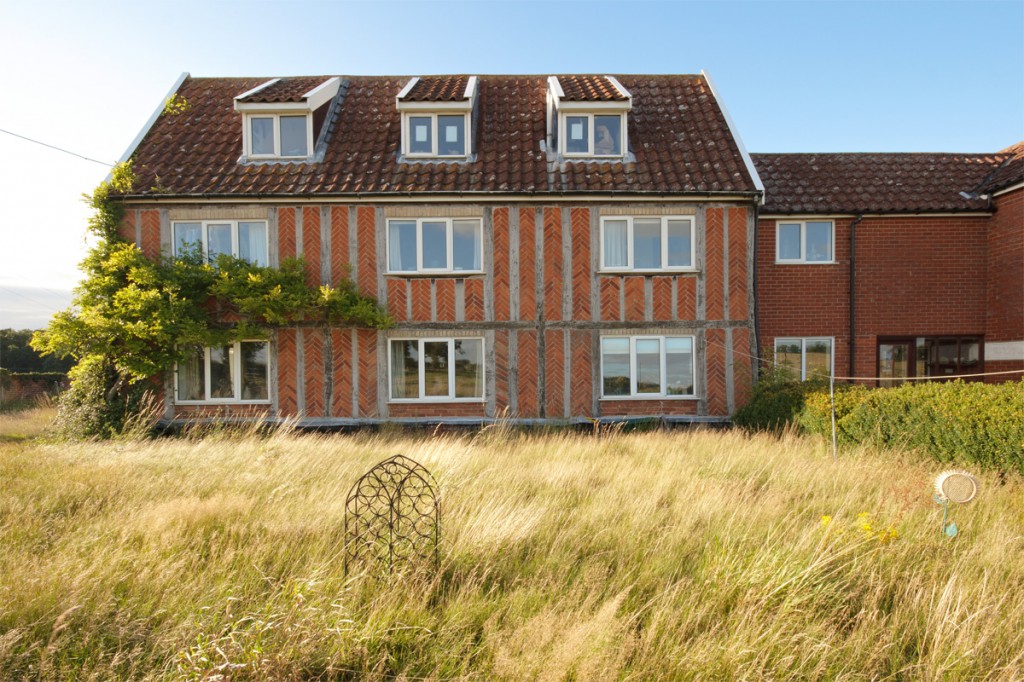 "It suddenly occurred to me that the whole of the timber-framed part of the house might well be regarded as a kind of Mondrian sculpture – or 'found object' – with the harmony of his rectangular modules surrounding us on every side." (VS)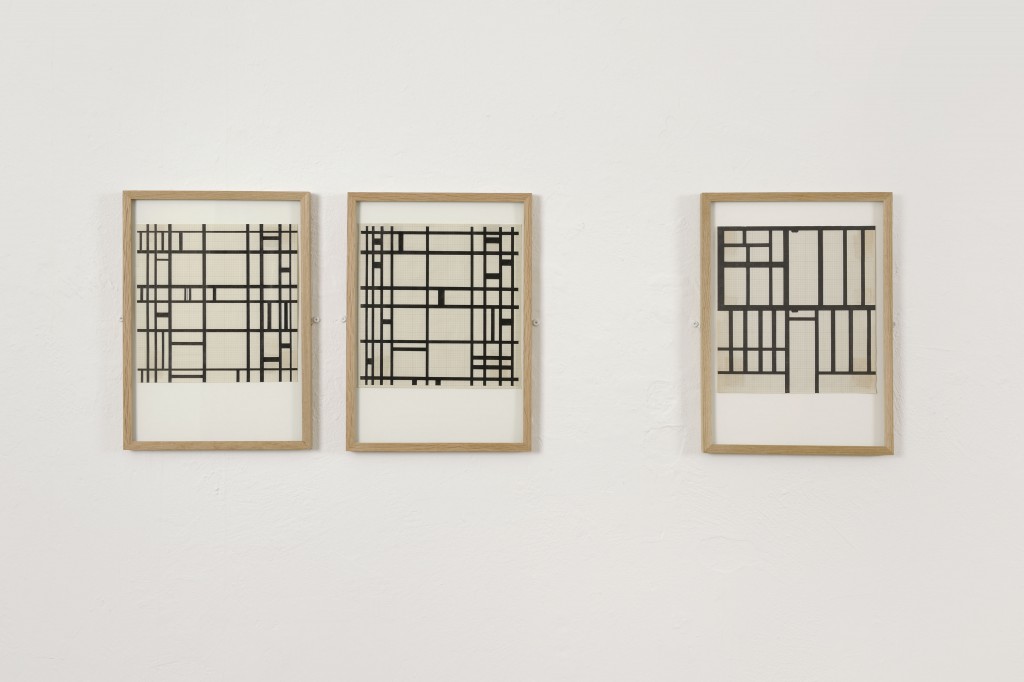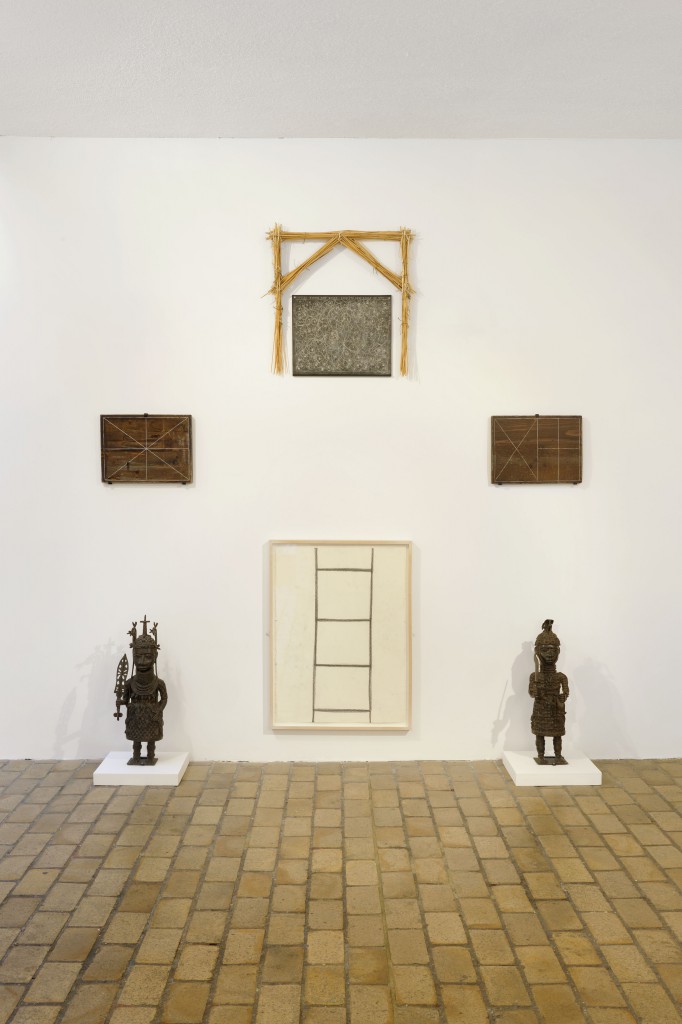 "The right relationships often appear to be a matter of precise positioning, and/or of slight (and generally accidental) visual echoes and correspondences." (VS)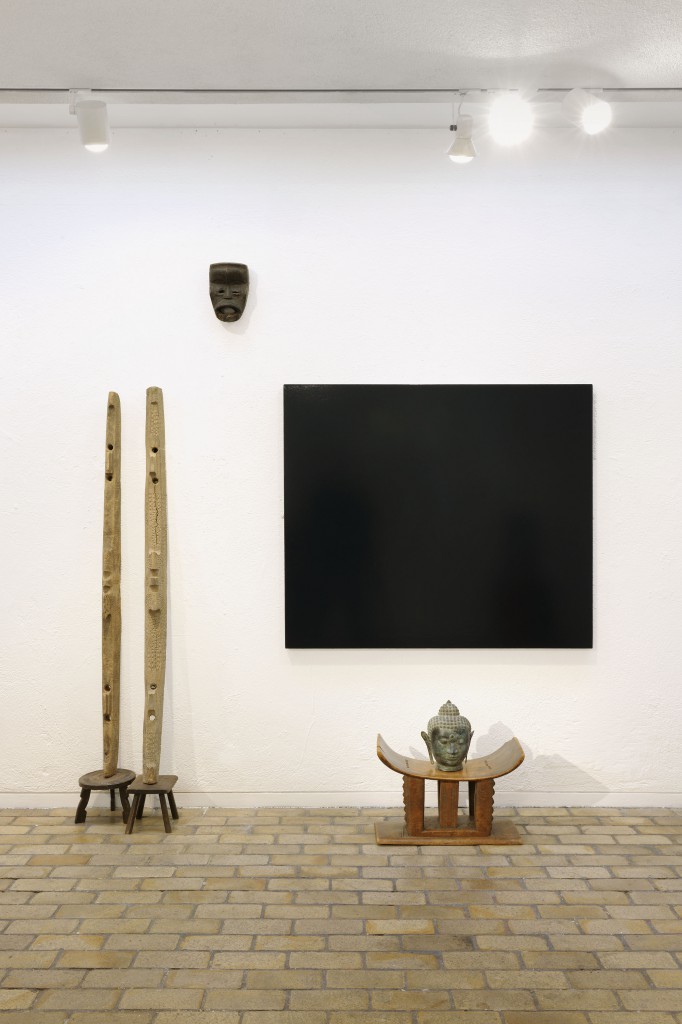 The exhibition aims to recreate aspects of Skipp's Suffolk home where he carefully placed his diverse collection to highlight the connections between objects.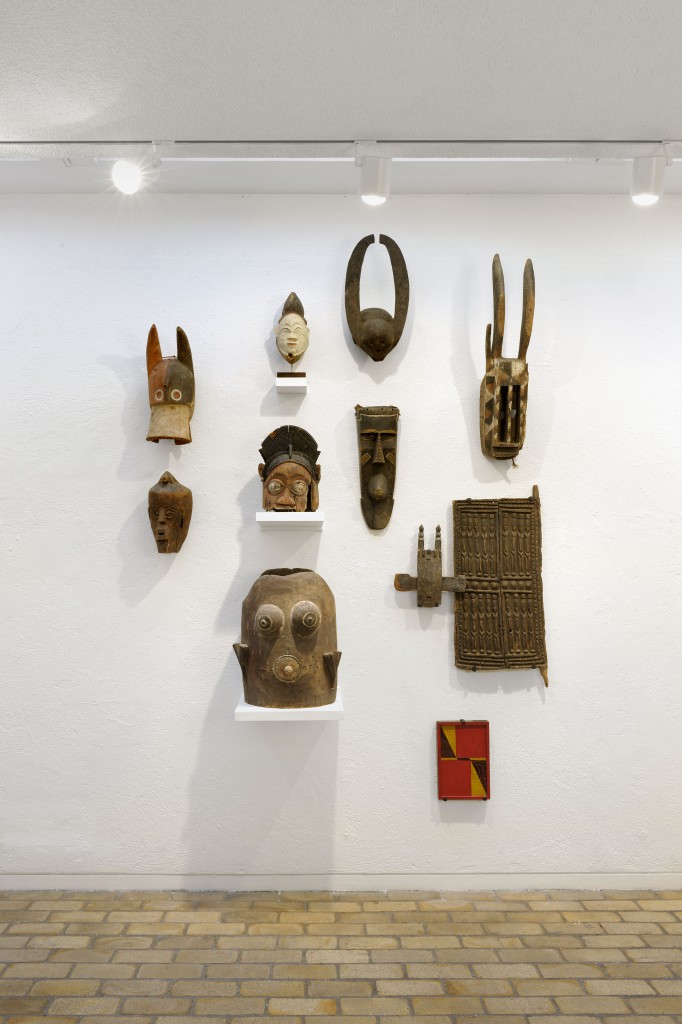 A selection of African sculptures & masks from the Victor Skipp exhibition.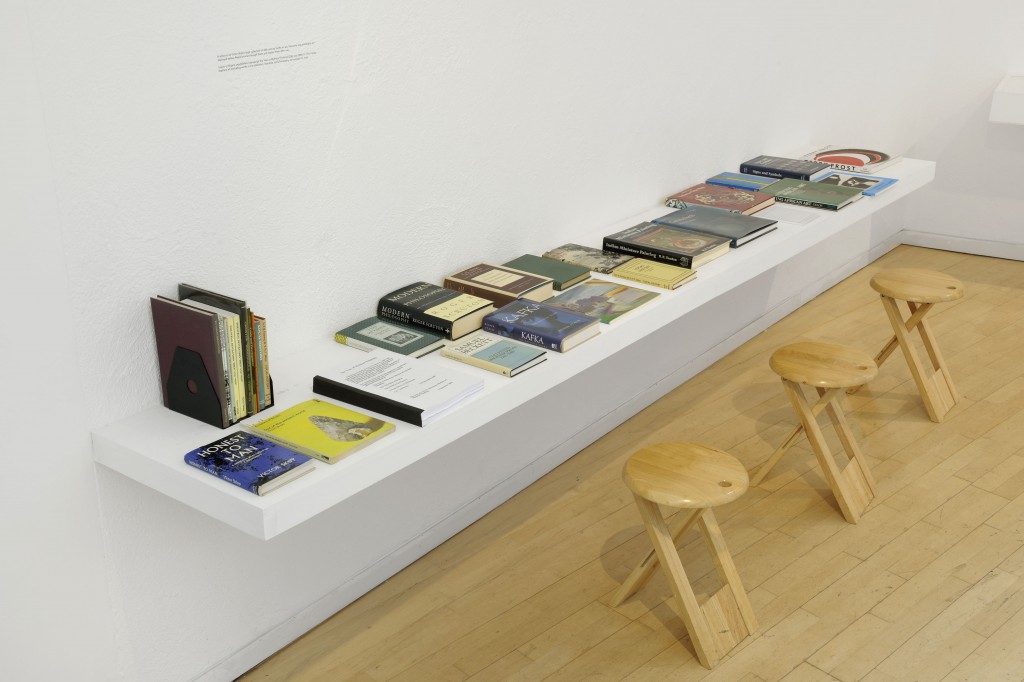 Skipp had a vast library of modernist literature, art and philosophy. A selection of these books as well as works by Skipp, a historian, are available to browse at the exhibition.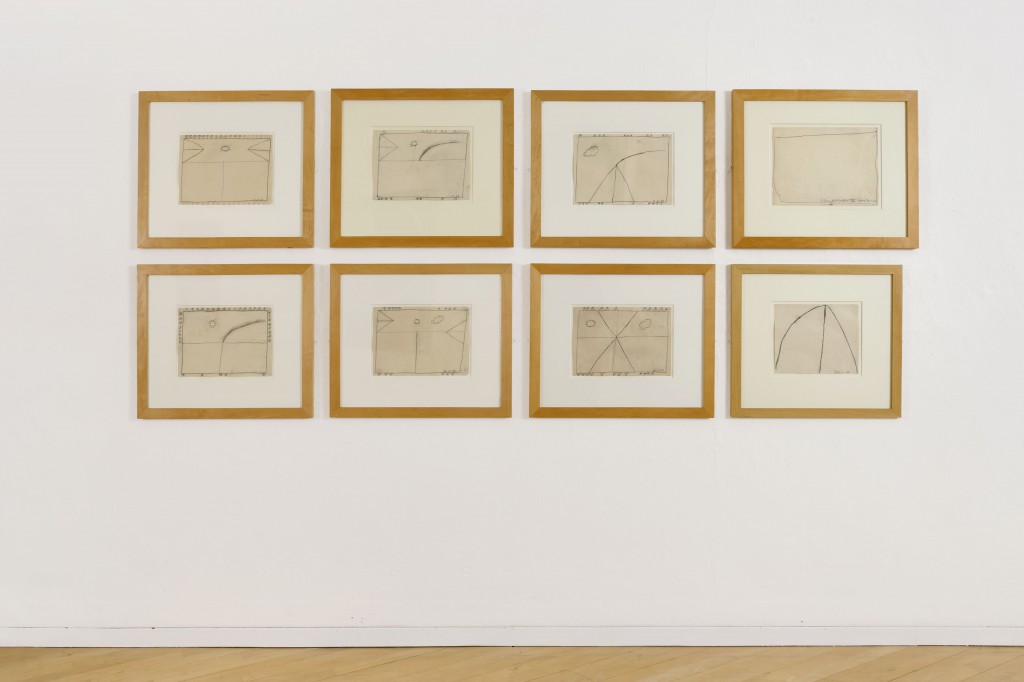 Bob Law wanted to 'discover myself in the landscape, make a record of it, using the language of drawing.' To create these field drawings he would lie in a field and orientate his drawings towards the sky.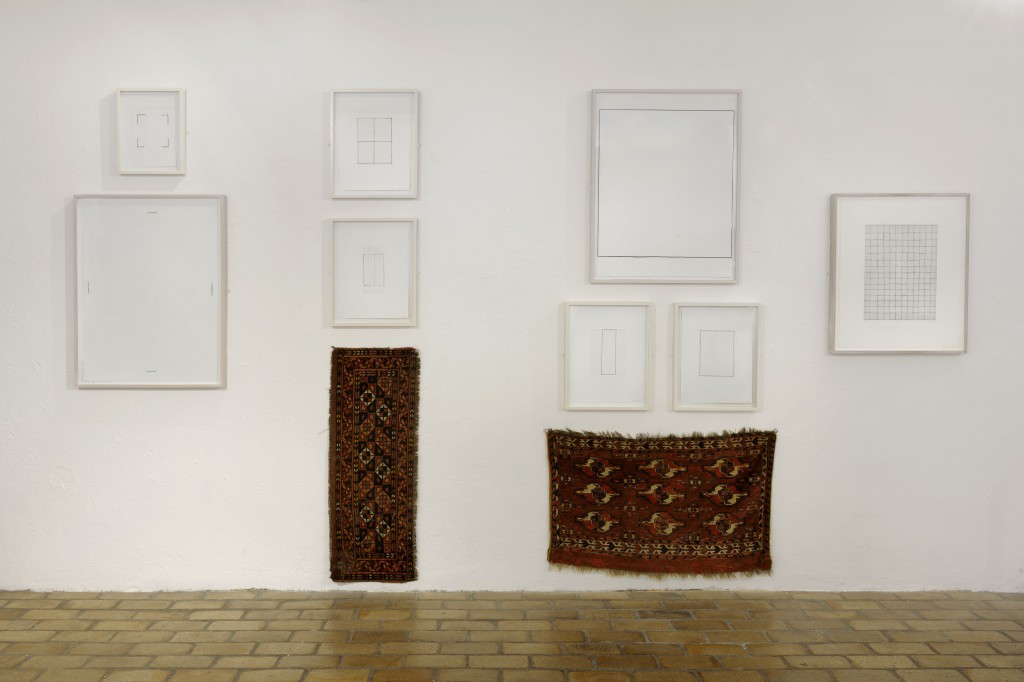 Skipp was interested in 'found geometries', placing Linda Karshan grids next to Turkoman rugs.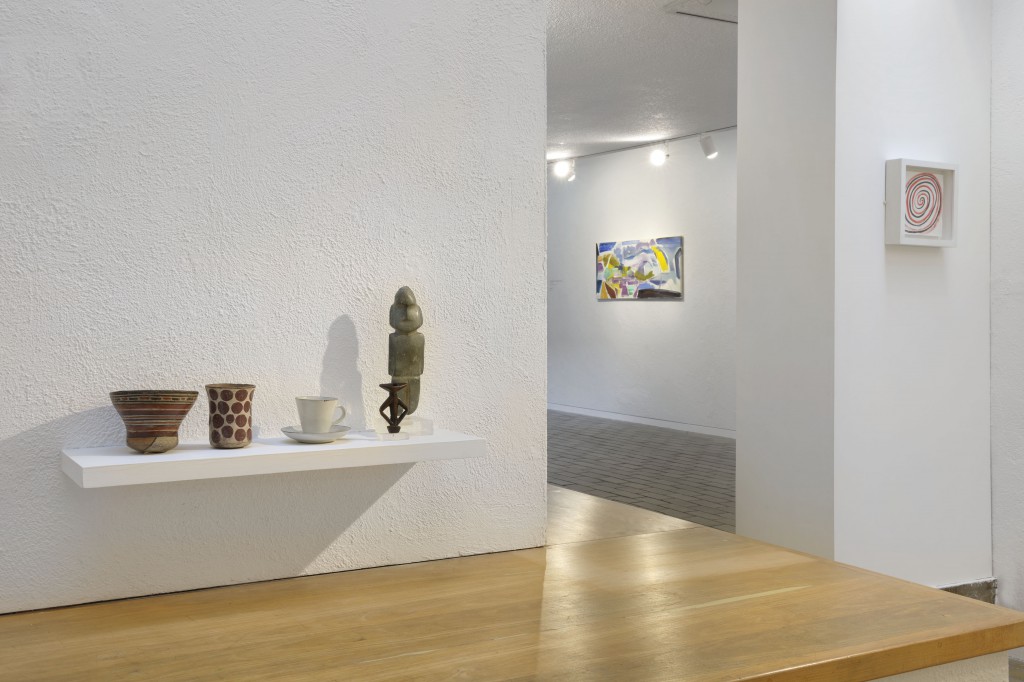 The exhibition features many treasures from Skipp's eclectic collection as well as a film by Candida Richardson of Skipp's home entitled 'The Taj Mahal of Hopton'.
I think I recognise a Terry Frost spiral and an Ivon Hitchens landscape and a Lucie Rie cup and is that a particularly chunky Cycladic figurine?
To read an excellent review of the exhibition by Alexander Massouras at the Times Higher Education website click here. There's also this on the Kettle's Yard blog.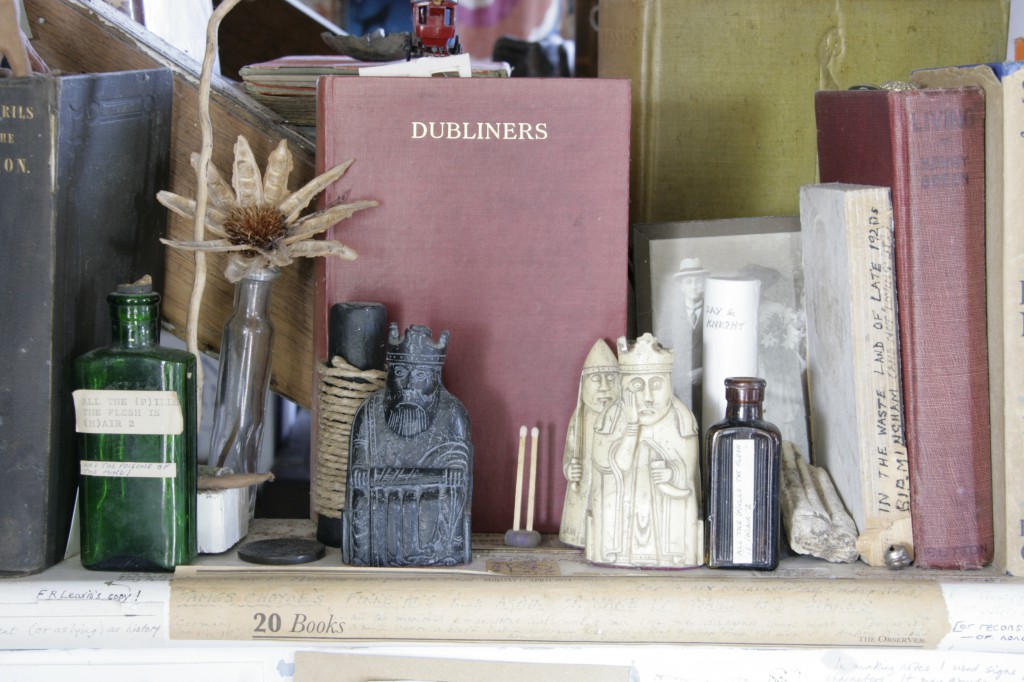 Then I remembered Michael Harrison, director of Kettle's Yard from 1992 until 2011, and hearing he'd been occupied in his retirement with cataloguing a bequest to the gallery, before his untimely death in April 2013. I'm guessing this exhibition is the result of the work he started, and if so it's also a tribute to him and part of his lasting legacy too.
A Lasting Legacy: The House and Collection of Victor Skipp.