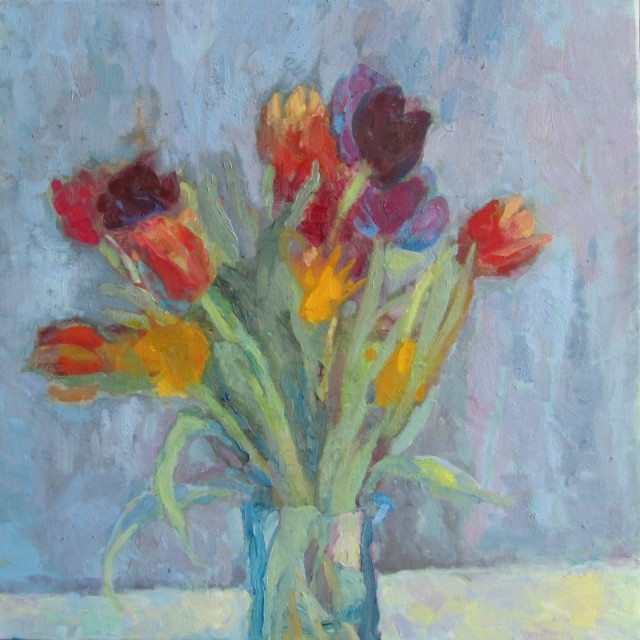 Reading about the Mondrian/Nicholson show set me thinking about a small marble Figure of 1933-34 by Henry Moore which was recently sold for over a million at Sotheby's.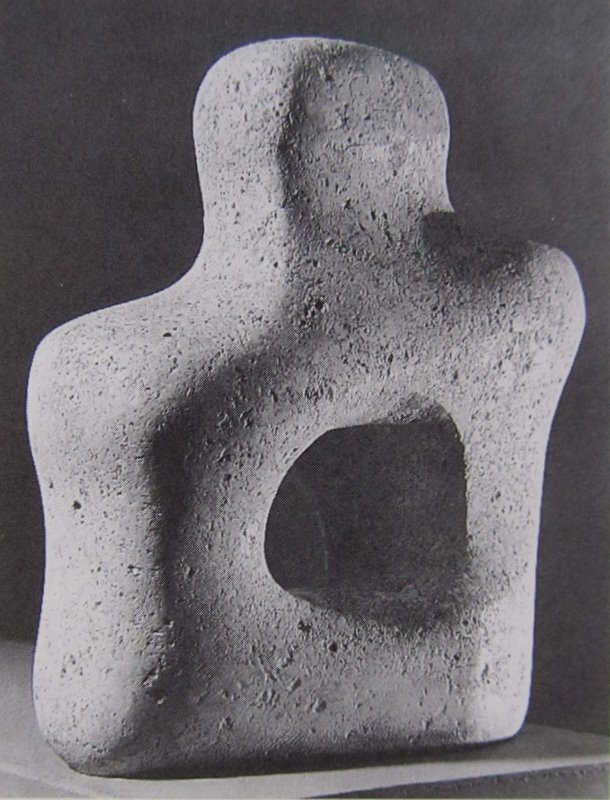 In spite of its title this work is pretty abstract and important as Moore's first stone carving with a single hole, a device pregnant with ideas for later work. Actually it was Barbara Hepworth who first put a hole through a simple form a couple of years before. Both were to make much of the hole! Ben Nicholson was at it as well, as can still be seen in a beautiful vertical relief painting in the current Courtauld show.
While admiring this work immensely I am less inclined to rigour and abstraction and easily seduced by nature.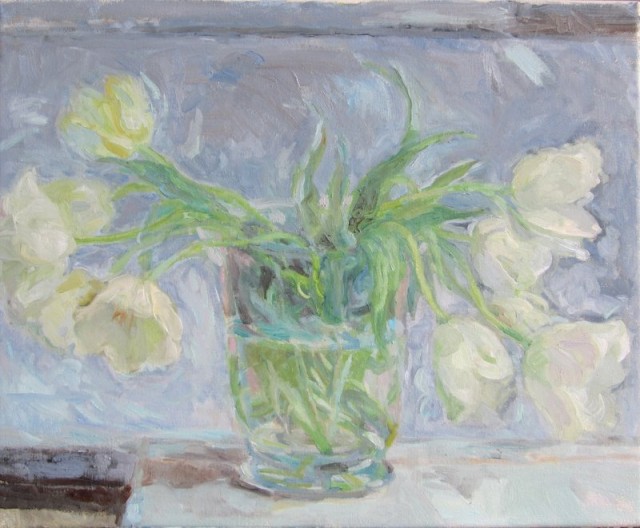 A more childlike simplicity remained the aim of Ben Nicholson's first wife, Winifred whose paintings of cyclamen on window ledges are pretty magical. Recently I have had a go at tulips. It is probably impossible to match the way Winifred Nicholson, Anne Redpath, Margaret Mellis and Nerys Johnson painted flowers but it was worth a try. Being absorbed in the miraculous form and colour of tulips is like being on holiday.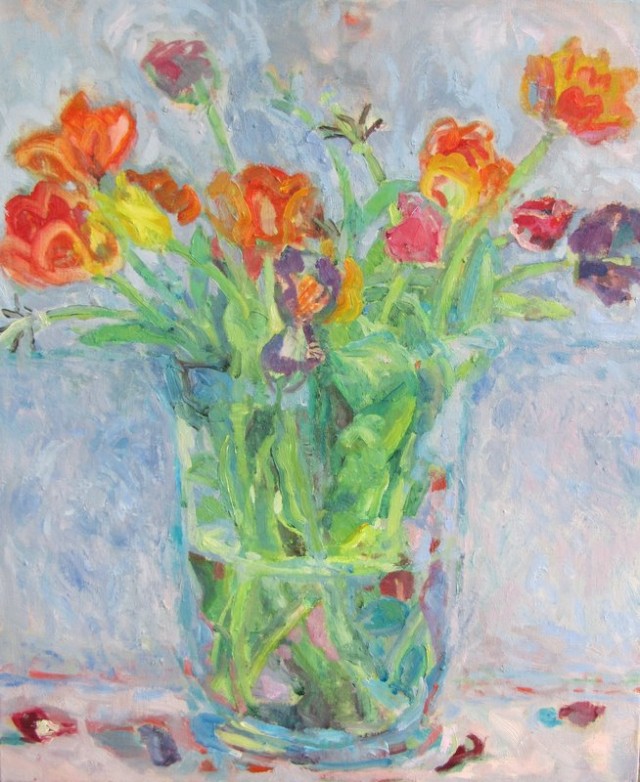 Isobel Johnstone / The Rowley Gallery