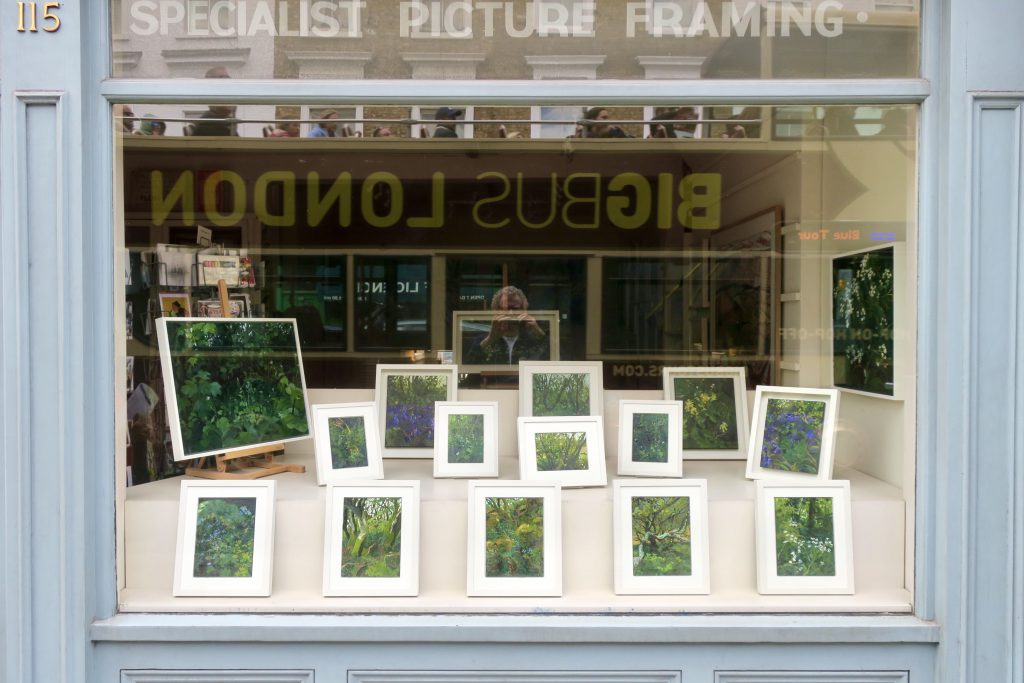 Jelly Green has brought us a windowful of wonders. Tour buses also bring sightseers to look at it. It's a garden of delights. This time last year she was heavy with child, and as an expectant mother she'd been advised not to have the Covid vaccination. So she was staying clear of infection by keeping a low profile, waiting in lockdown, but still busy and venturing out into the woods and the quiet places to paint, and to paint, and to paint…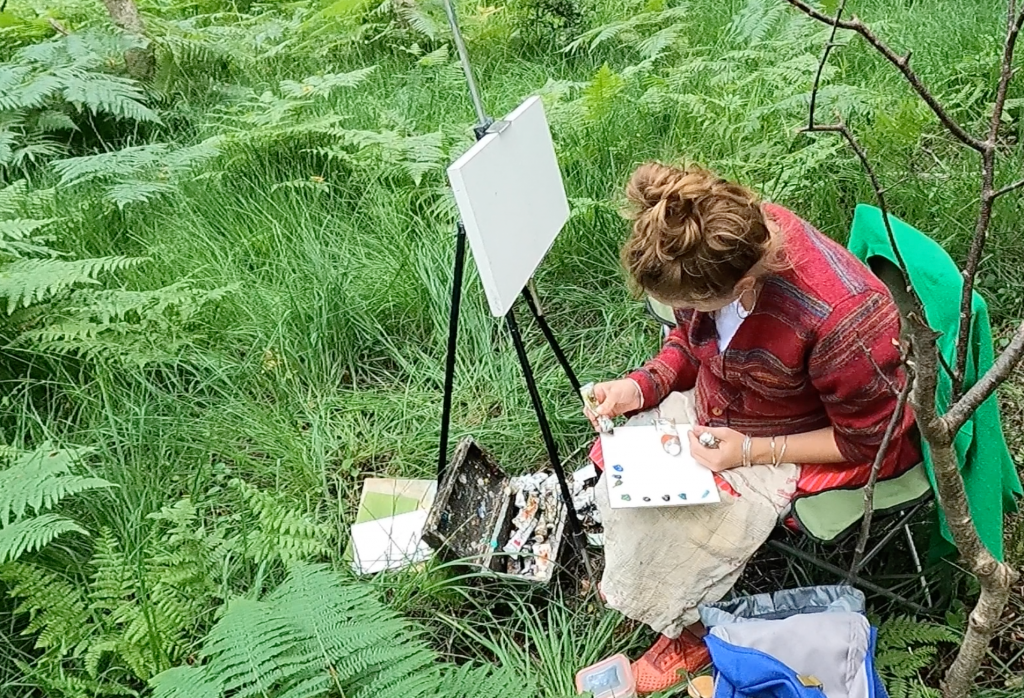 These are the paintings she made while waiting for her baby to grow. And these are the words she sent us to go with them…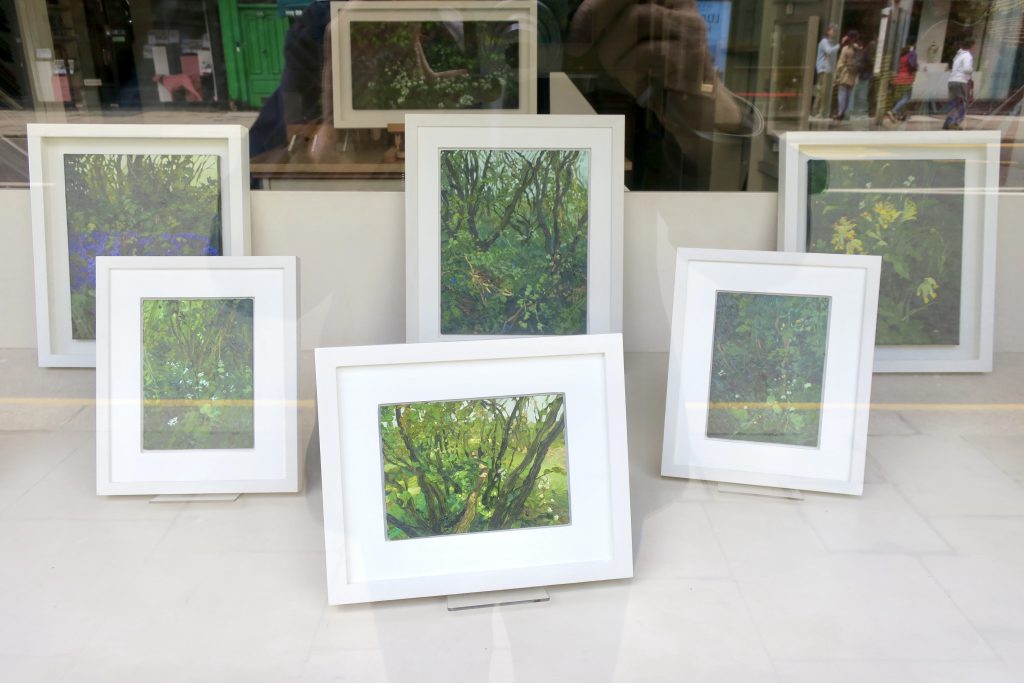 This collection of paintings came about fairly accidentally. They also were not painted with the intention of being shown together, they are just what came out of a unique time for me. Last summer I was heavily pregnant and as I normally spend a lot of time walking with my paints off tracks and walkways to more inaccessible and secluded areas, I was pretty well restricted to the footpaths surrounding my home. These were routes that I did daily, and although at times they felt very repetitive, there was excitement in the small changes in the landscape, the shift of the seasons and I became more appreciative of the beauty within the edges of the countryside.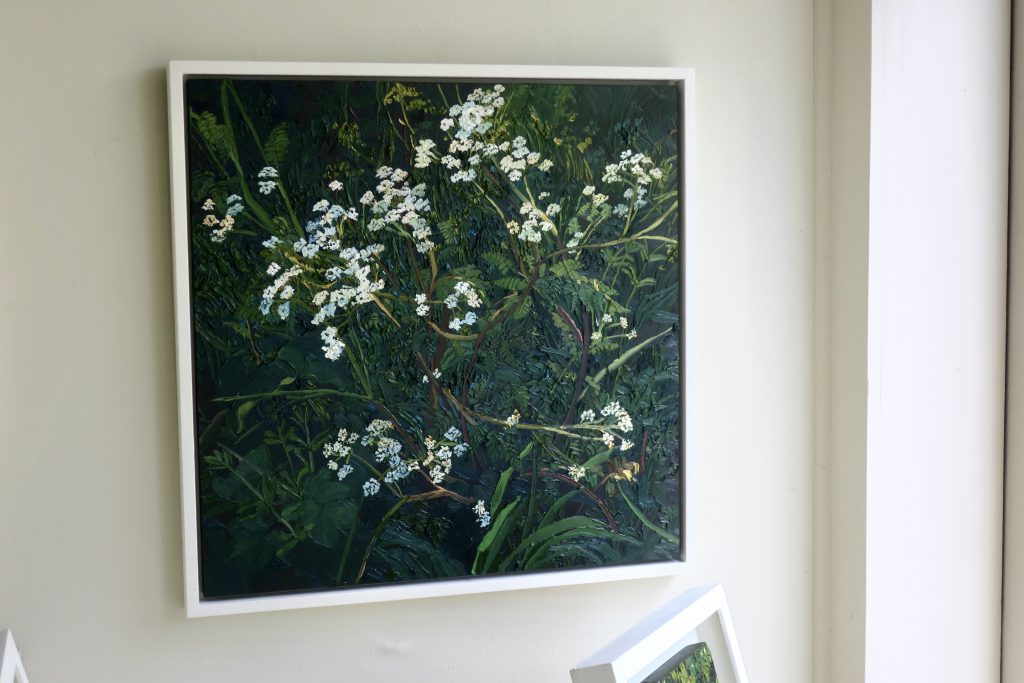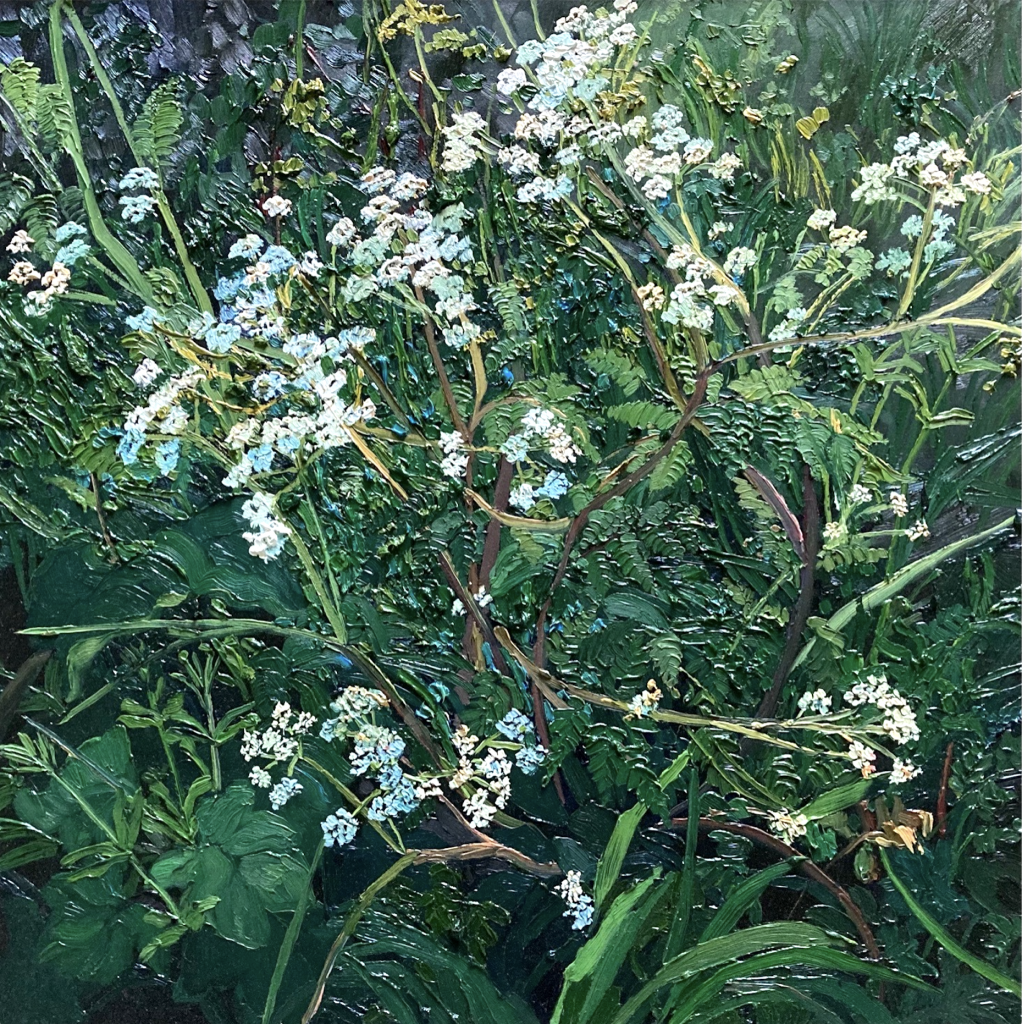 Walpole Ditch II
I painted in the ditches and the hedgerows, looking closer at the plants growing within them. There's a real magic to the chaos in a spring ditch. Cleavers, Cow Parsley, Bracken and Nettles, all entangled in a beautiful overgrown trench.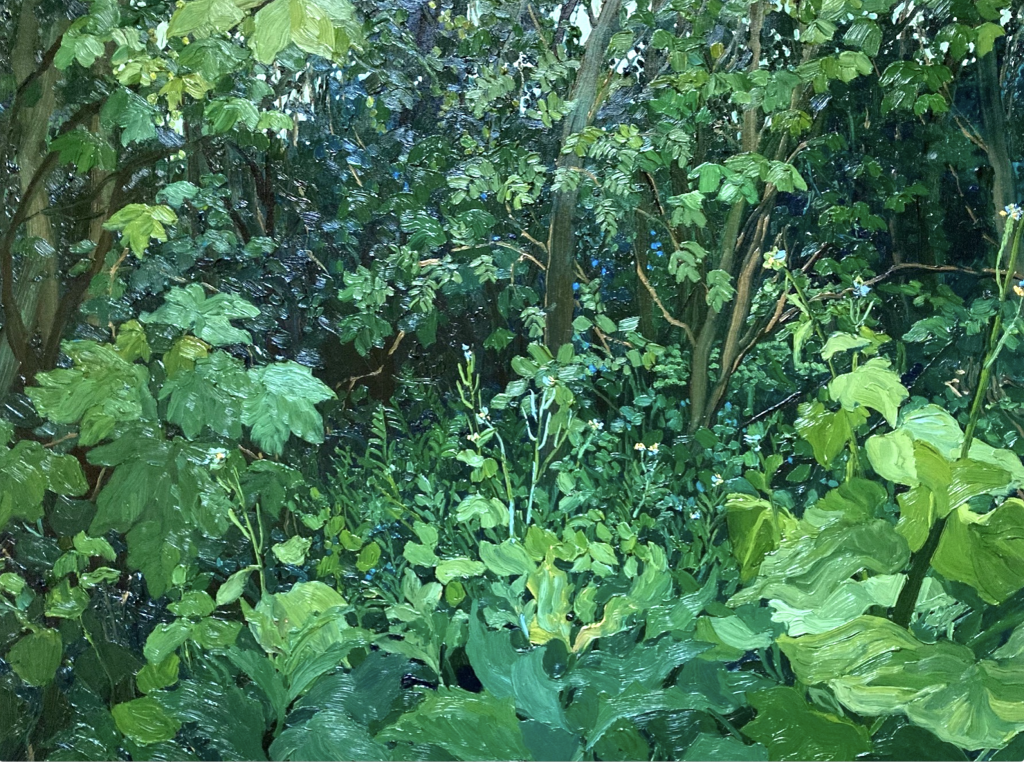 Walpole Thicket XI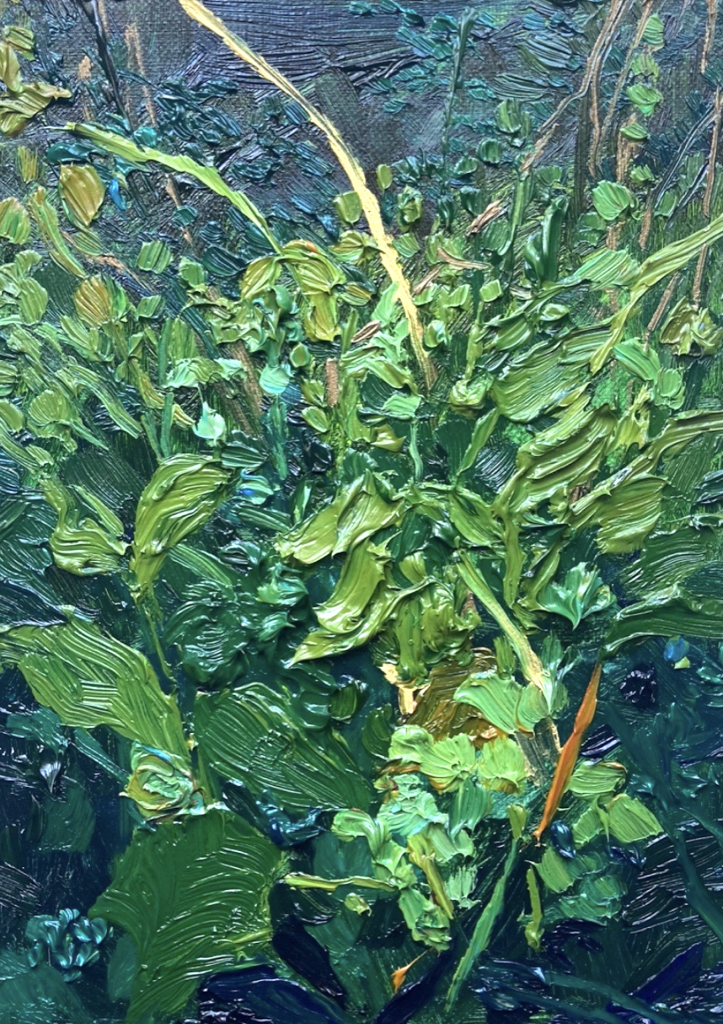 Hedgerow, Walpole II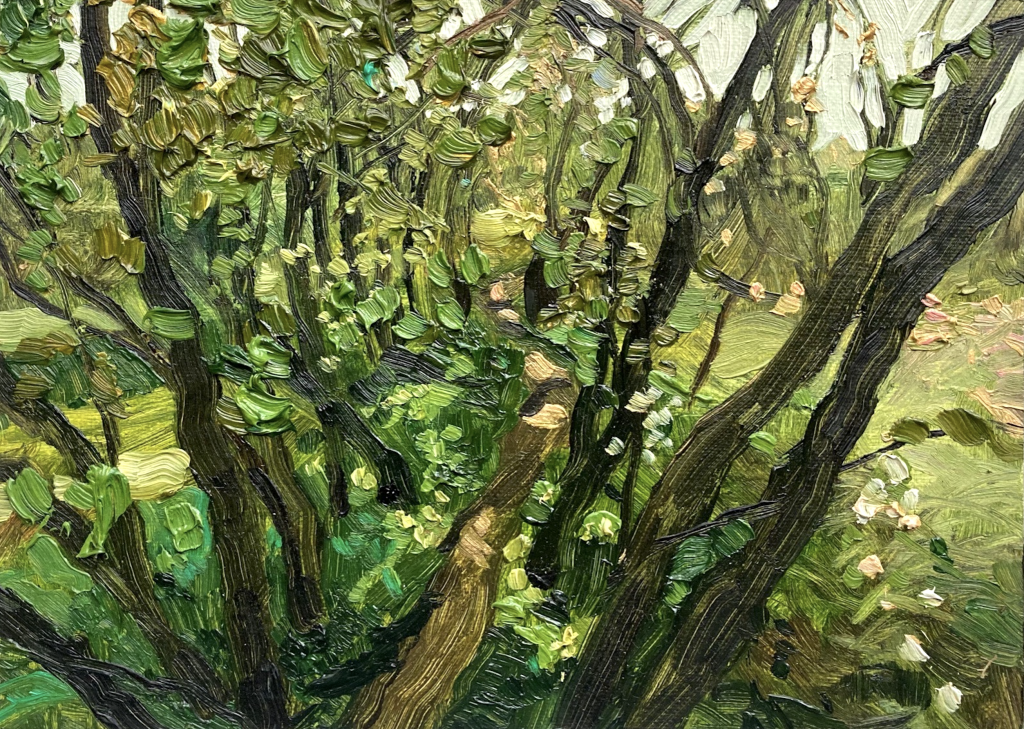 Spring Path, Walpole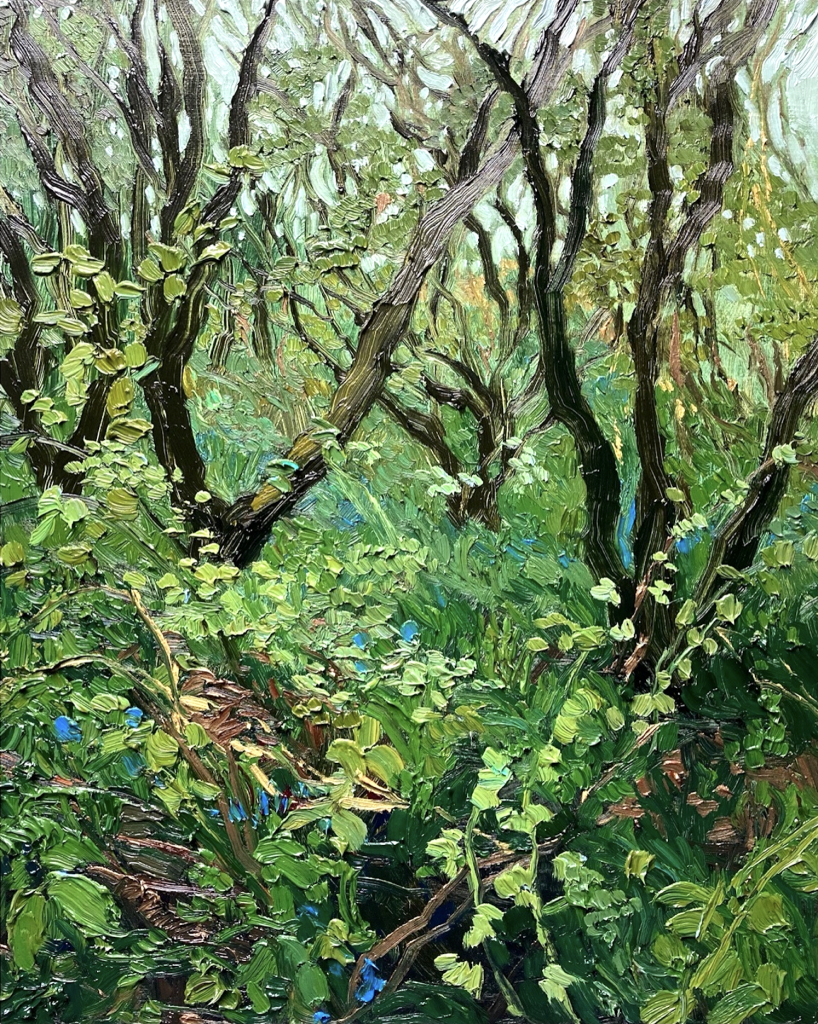 Treshnish Trees
Earlier on in my pregnancy I had also spent two weeks painting on the Isle of Mull. I've painted on Mull before and you're pretty much guaranteed to be caught out in the rain, but with the extra rain comes the most exquisite shades of green. Again when I went out, not wanting to go too far off the path or carry too much kit, I did many small paintings of wooded areas alongside roads and farm tracks, finding lush moss covered gullies and short windswept trees.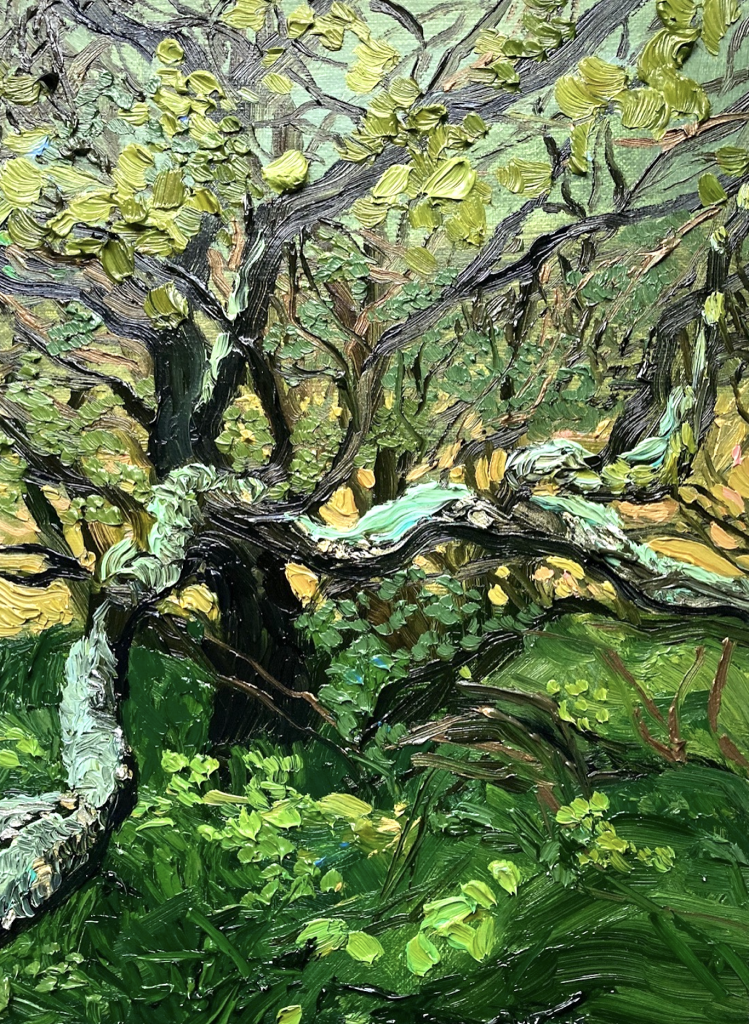 Treshnish Trees II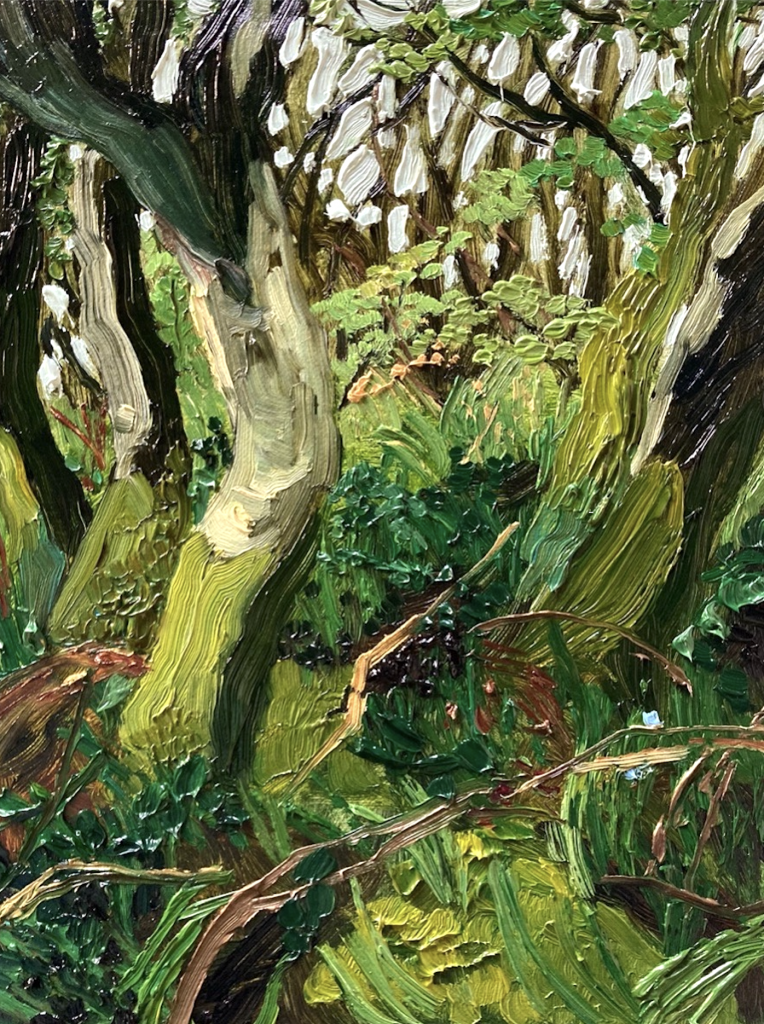 Treshnish Trees III
These paintings are a celebration of the wild edges, windows into plant microcosms. Sometimes areas that are overlooked or often casualties of our need for neatness. They are abundant with life and variety.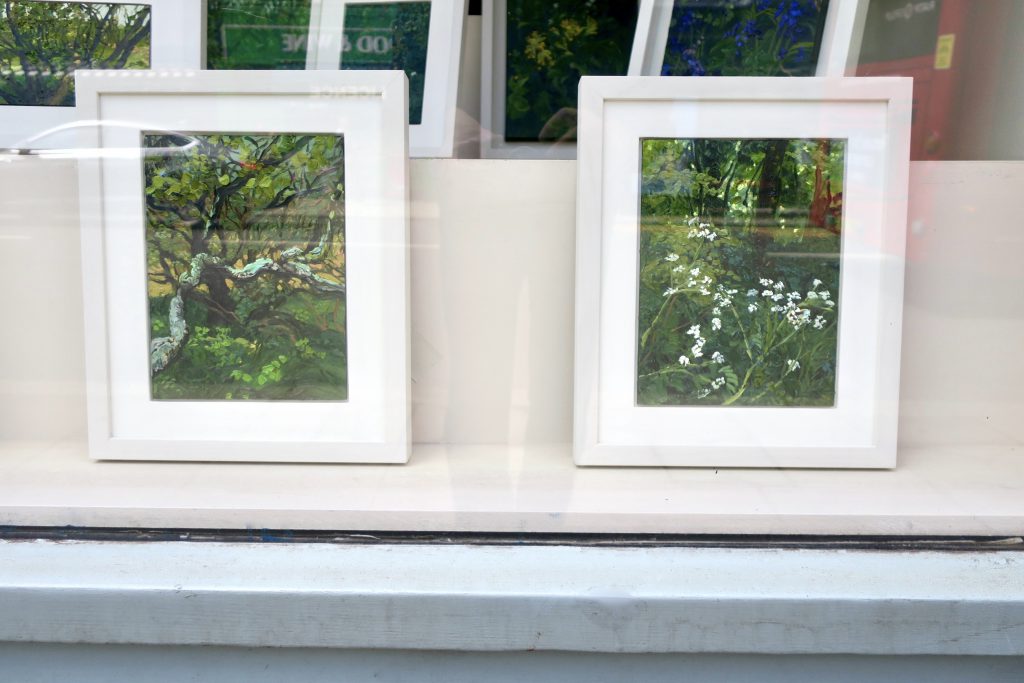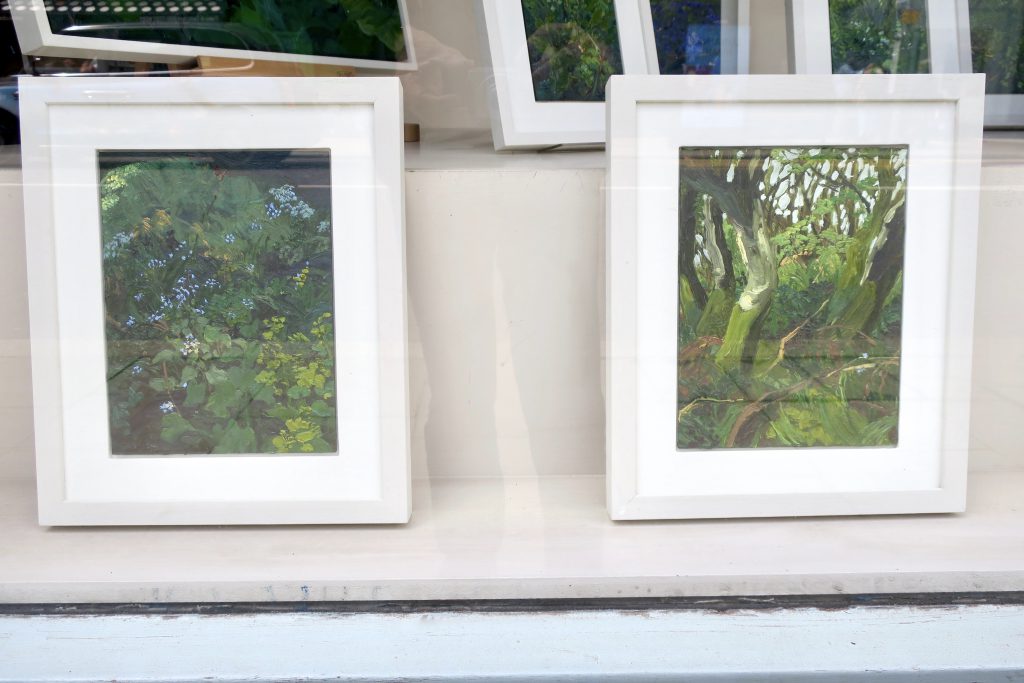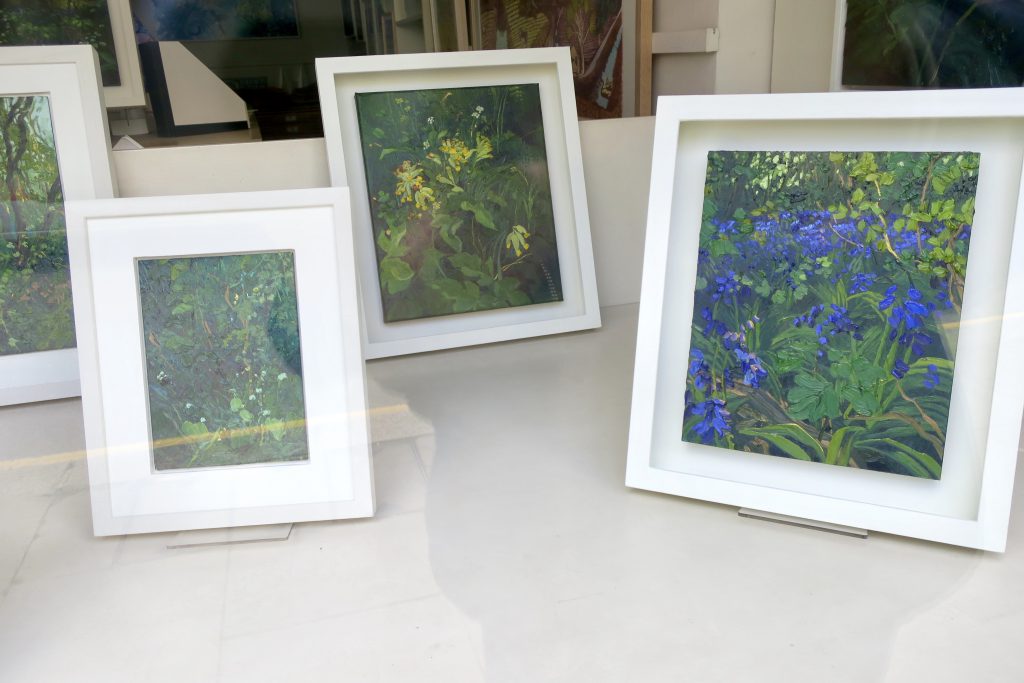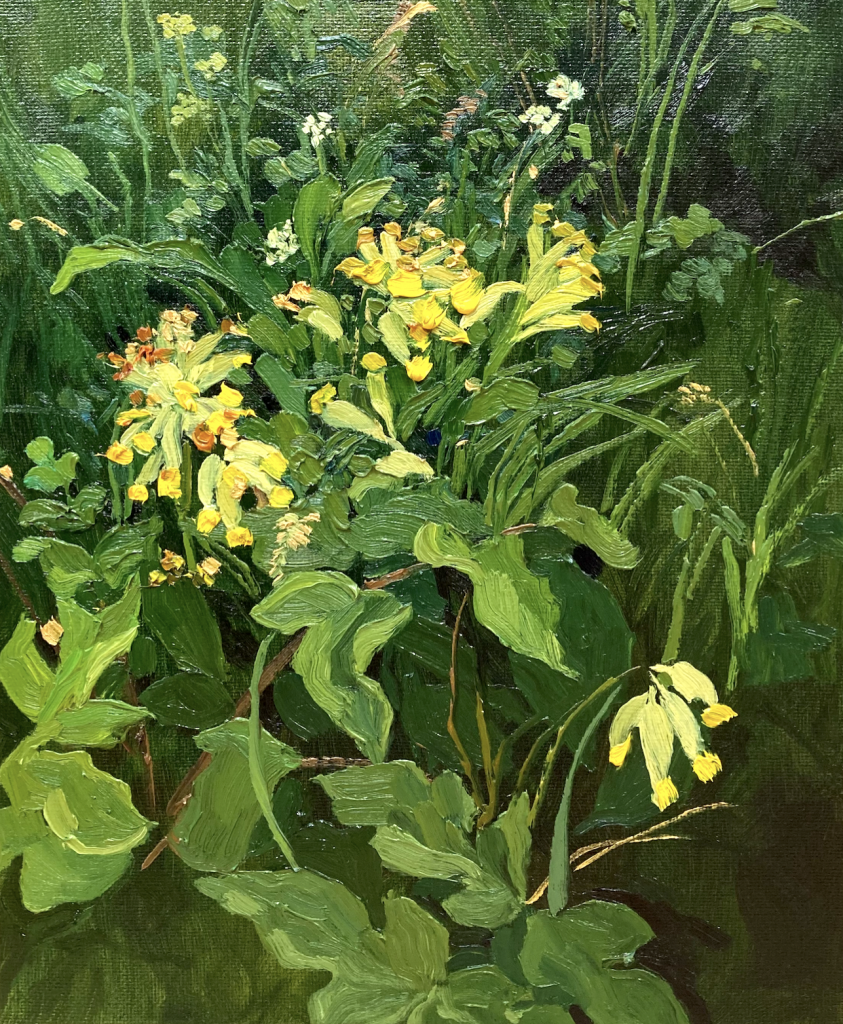 Cowslip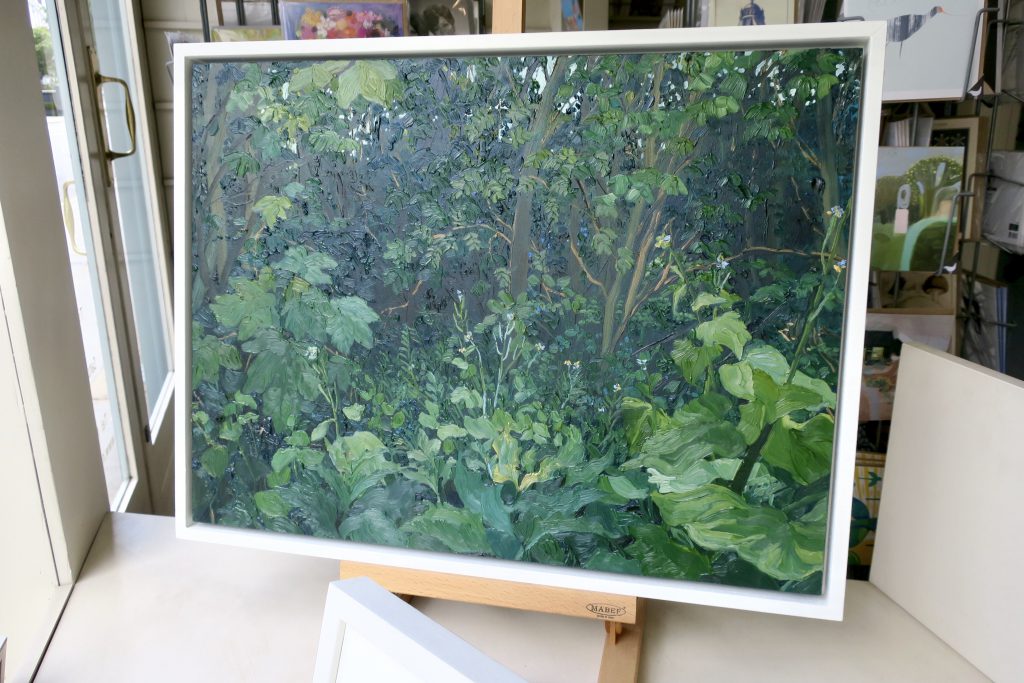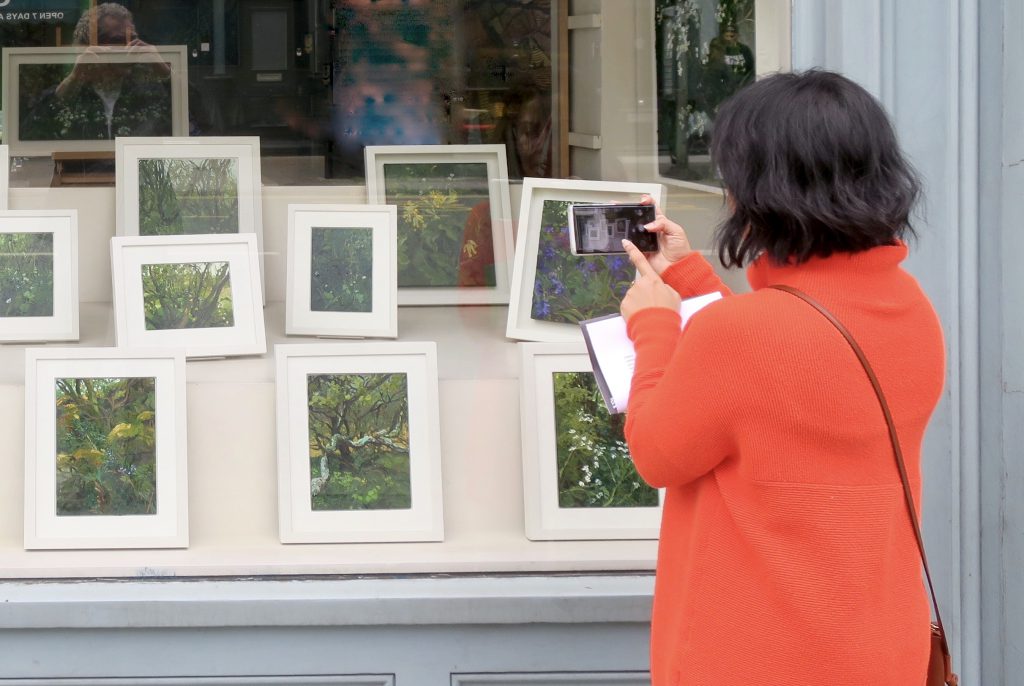 ※
Jelly Green / The Rowley Gallery