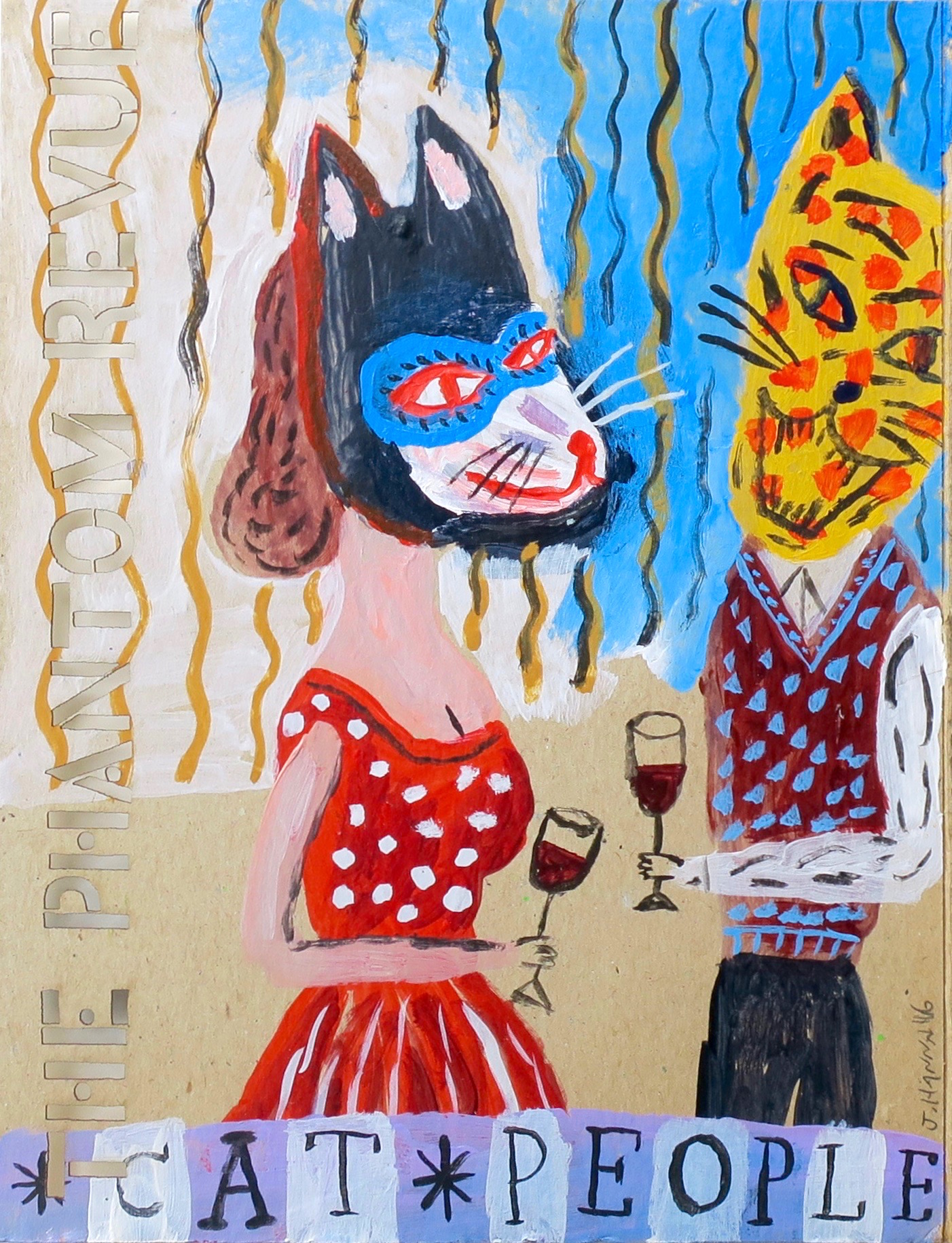 The Ghost Cat Phantom Revue (to give the full title) is an annual Darktown cabaret, part of the Cadaver Clamjamphrie, held at the Starlight Hotel, every halloween. The revue have also been known to perform around St. Within's Day too.
The Cat People, Domino & Rufus, inspired by the great Jacques Tourneur film, will appear on stage and tell polite jokes, which the audience may or may not find amusing.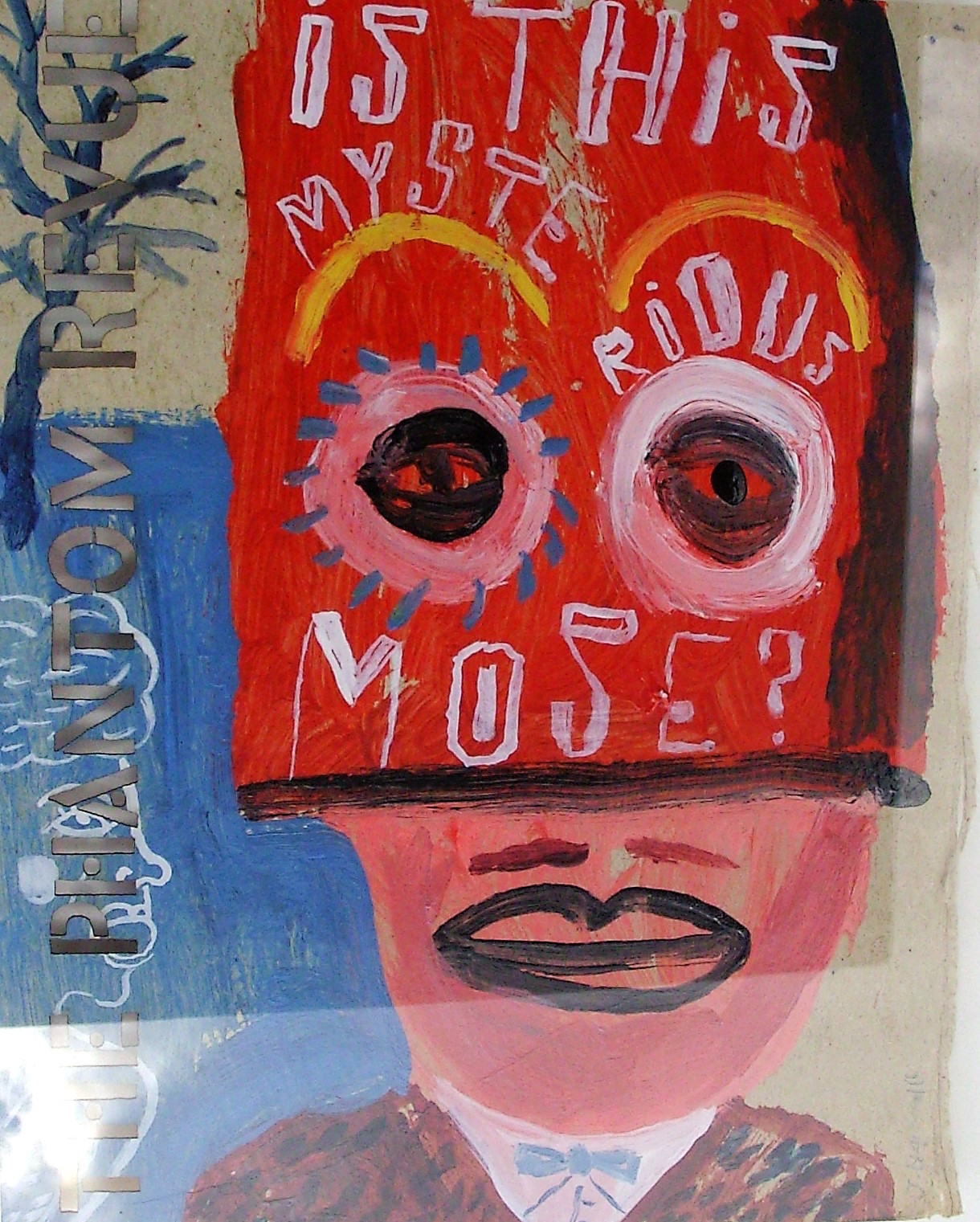 Upon hearing Mysterious Mose, the classic recording by Rube Bloom & his Bayoo Boys, the revue's director, Sir Lancelot, has been troubled with the question – 'Is this Mysterious Mose', as not a living soul has ever seen him. The audience are invited to take part and dress up as goofy as they like.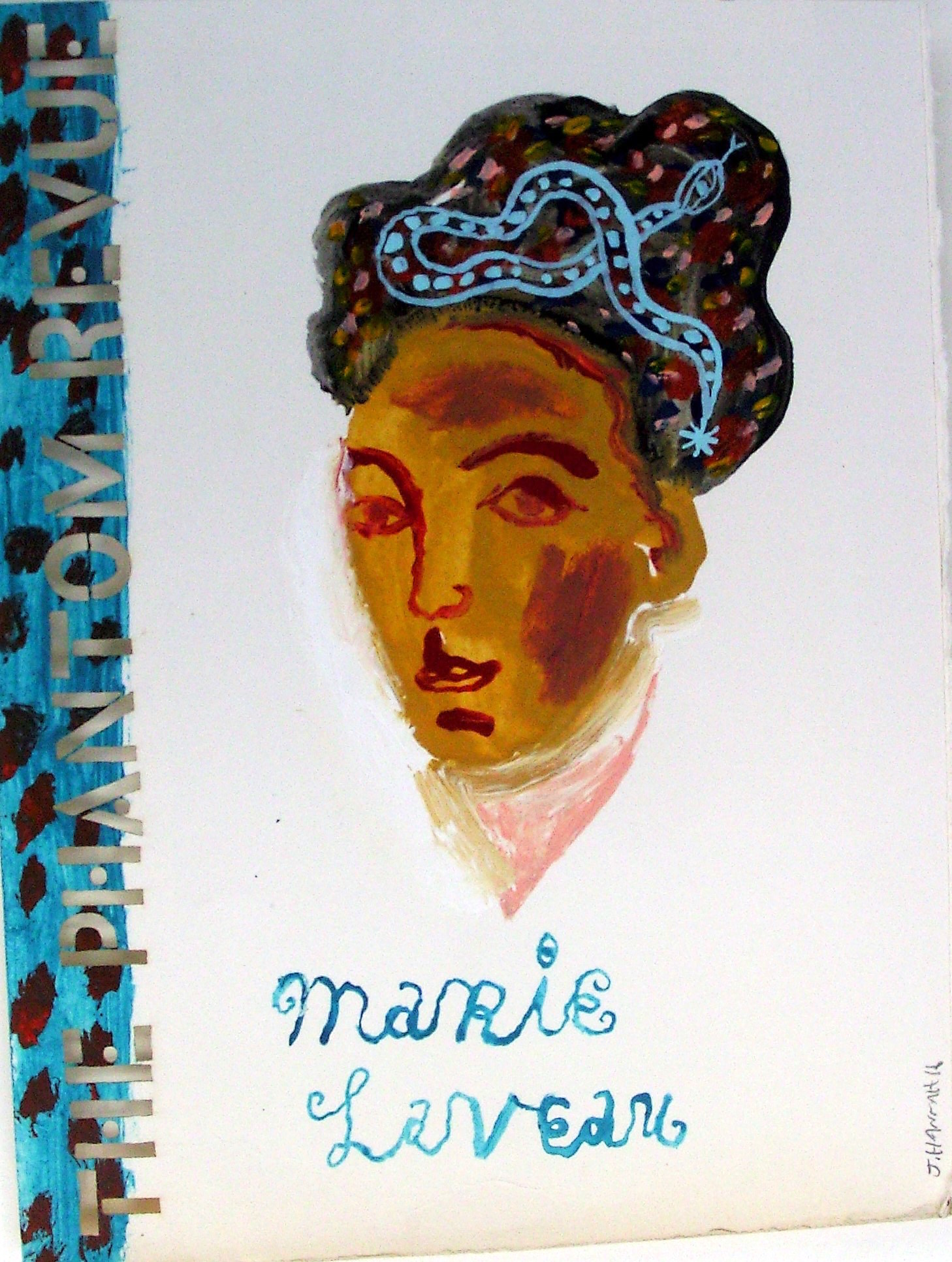 Marie Laveau, VooDoo Queen of old New Orleans, comes back from the dead, to read palms.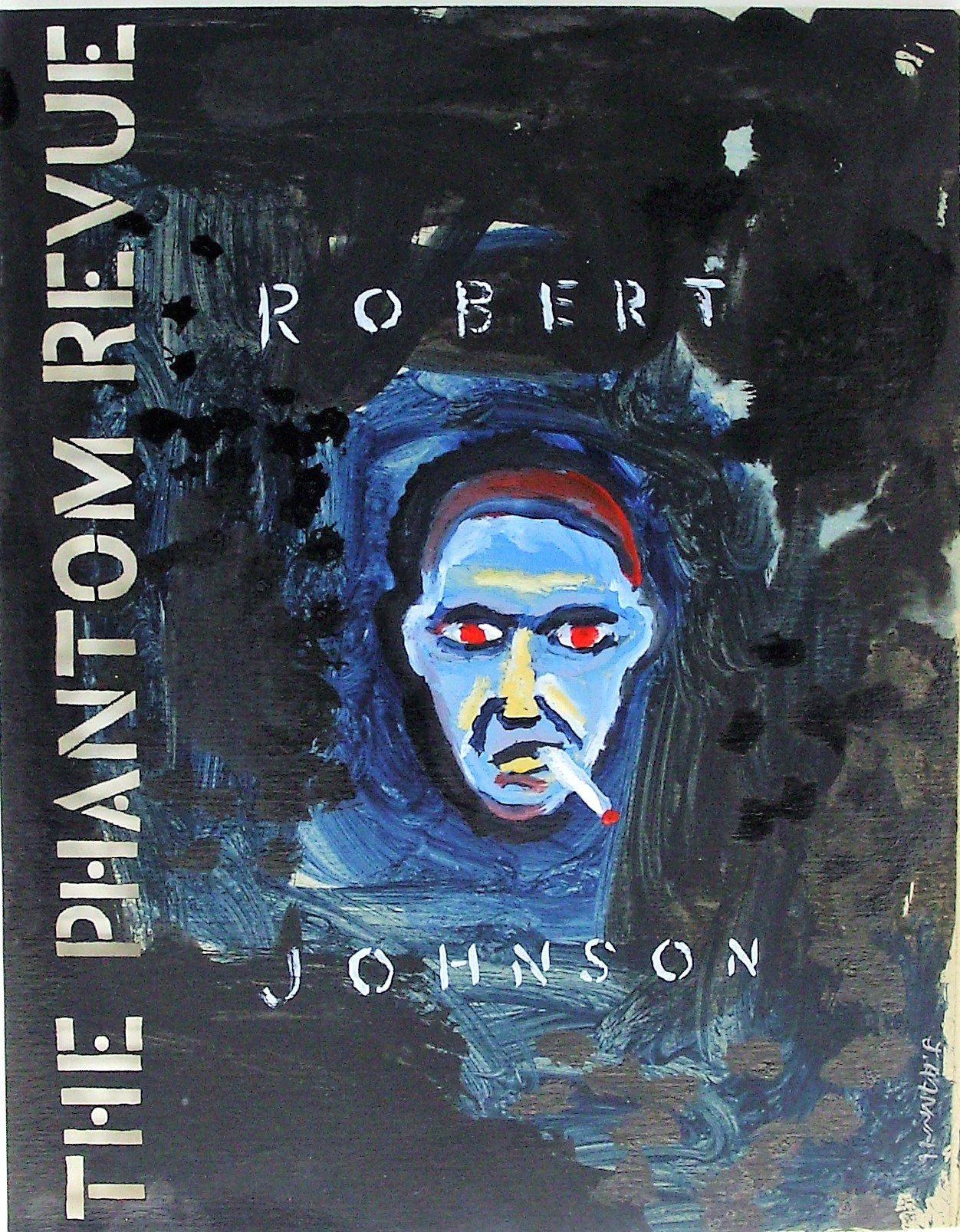 Each year there is a short play about the one & only Robert Johnson. It's at the crossroads, midnight. There stands Auld Nick perusing A Season in Hell, when young Robert asks to be the greatest guitar bluesman of them all. The wish is, of course, granted…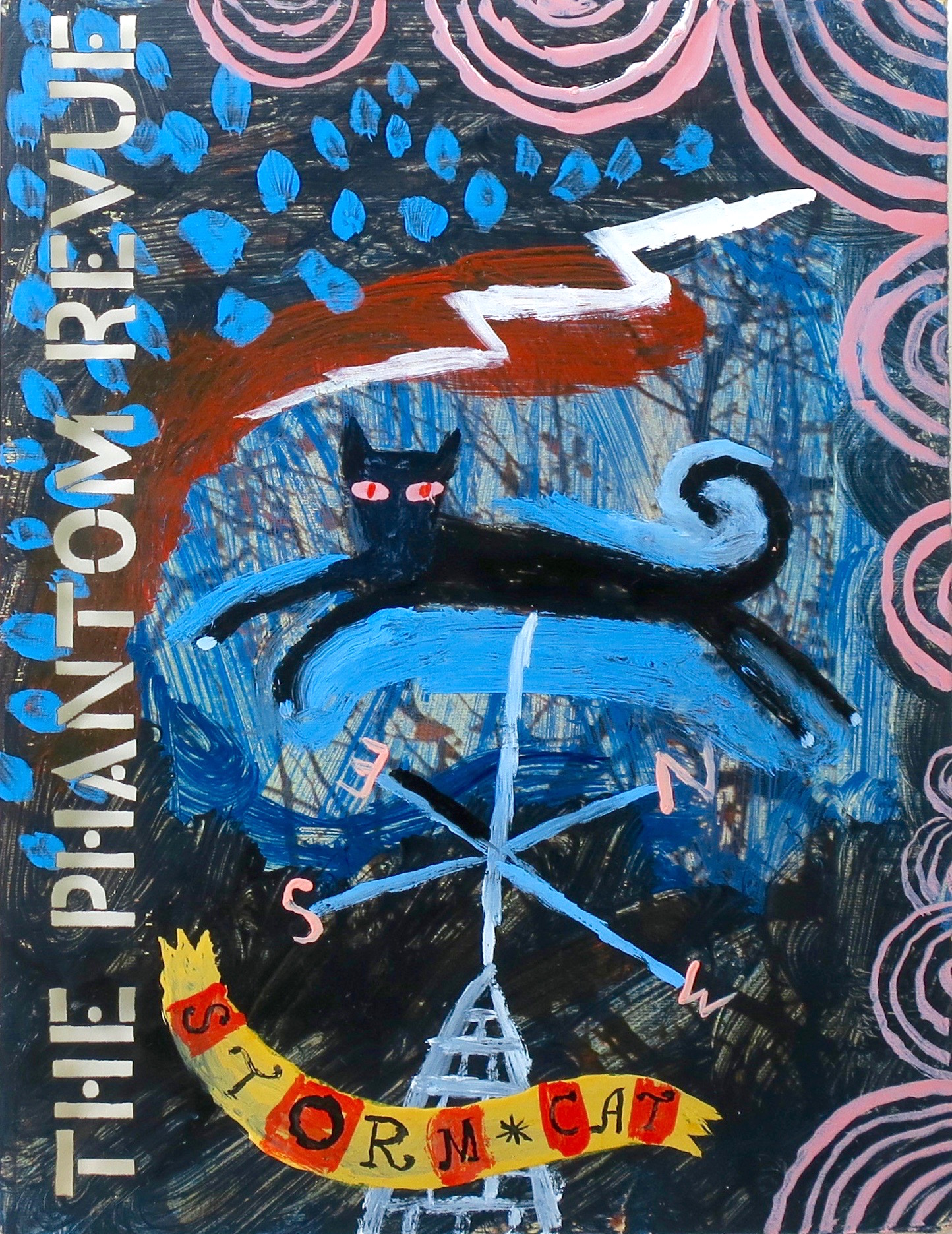 Storm Cat mysteriously appears just the day before every revue, high in the darkened sky, to guide the fisherman and sailors of Darktown back safely through the uncannily annual storm, so they can enjoy the show, the night after. The special weathervane can be seen on top of Henry Thomas's Bait & Tackle Store on the harbour.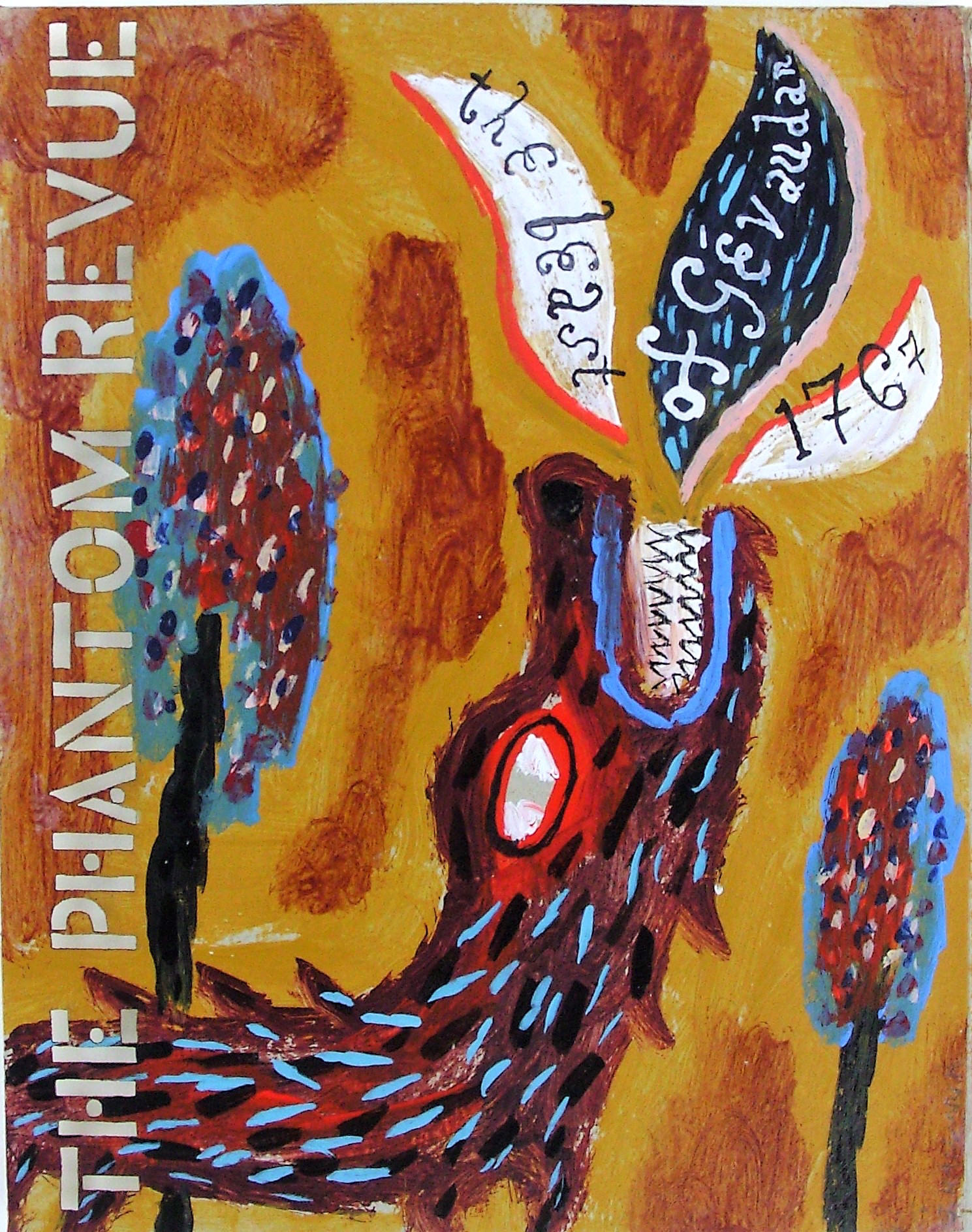 The Beast of Gévaudan was a man-eating and animal-eating monster, hailing from the small French town around the 1760s. Its part in the revue is similar to that of a pantomime horse, stumbling around the stage, but it is still vicious and potentially bloodthirsty.
Jonny Hannah / The Rowley Gallery
※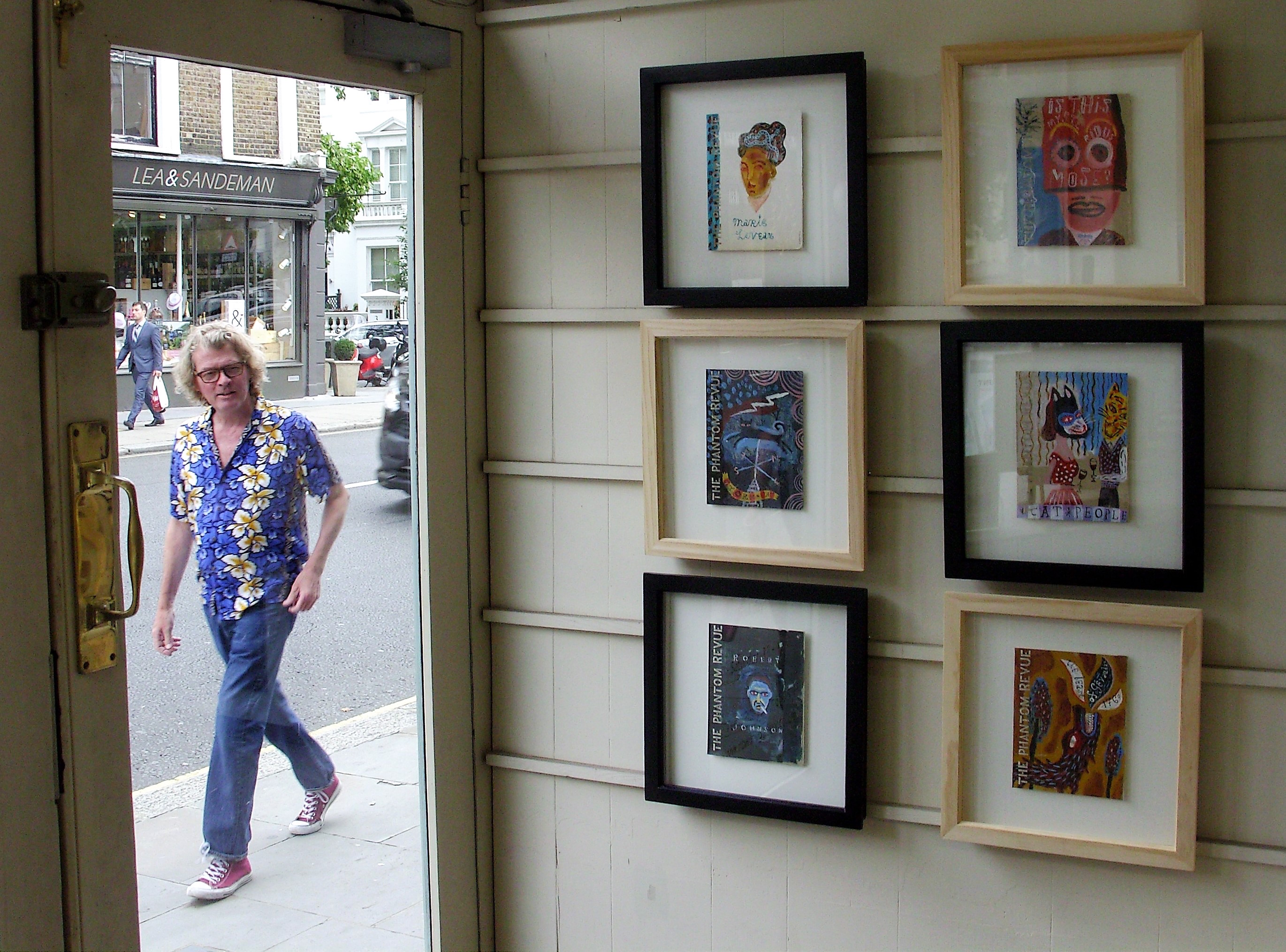 The Ghost Cat Phantom Revue are presently appearing at The Rowley Gallery. They're hanging by the front door, almost on the street, practically busking. Please drop a coin in their hat if you're passing.