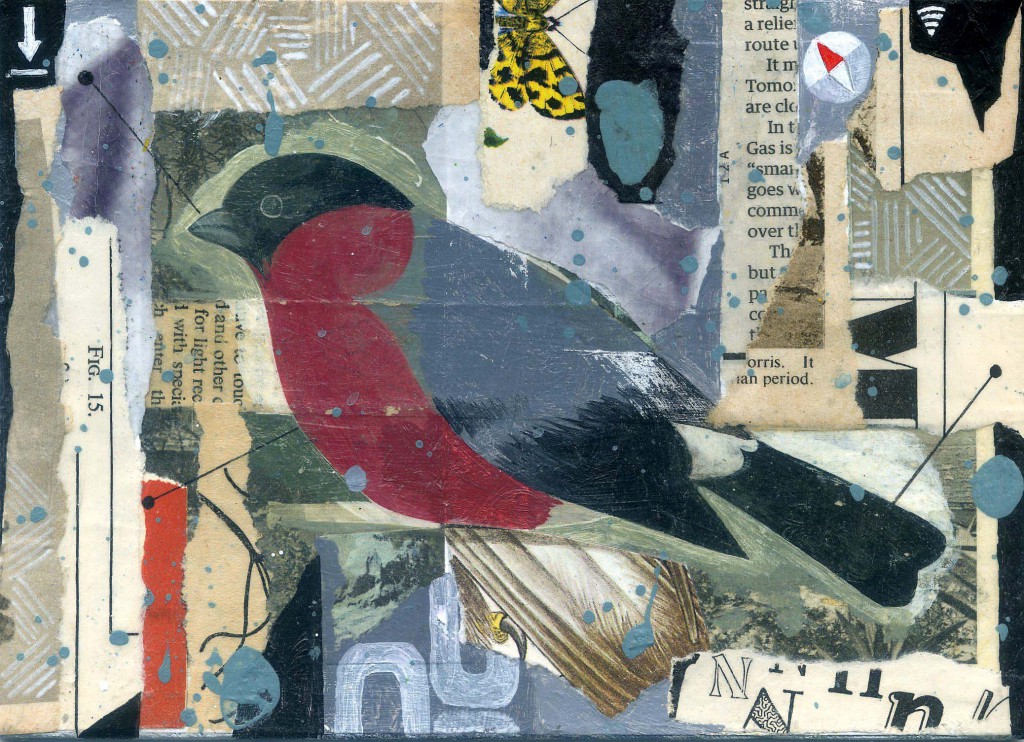 The bullfinch is surrounded by fragments of information describing both the natural and man-made world. There is a sense that this information has been sought, viewed and downloaded on a hand held screen. This is indicated by the excellent wireless signal displayed in the top right hand corner.
James Read's The Bullfinch is included in this year's Royal Academy Summer Exhibition.
See more by James Read at The Rowley Gallery.