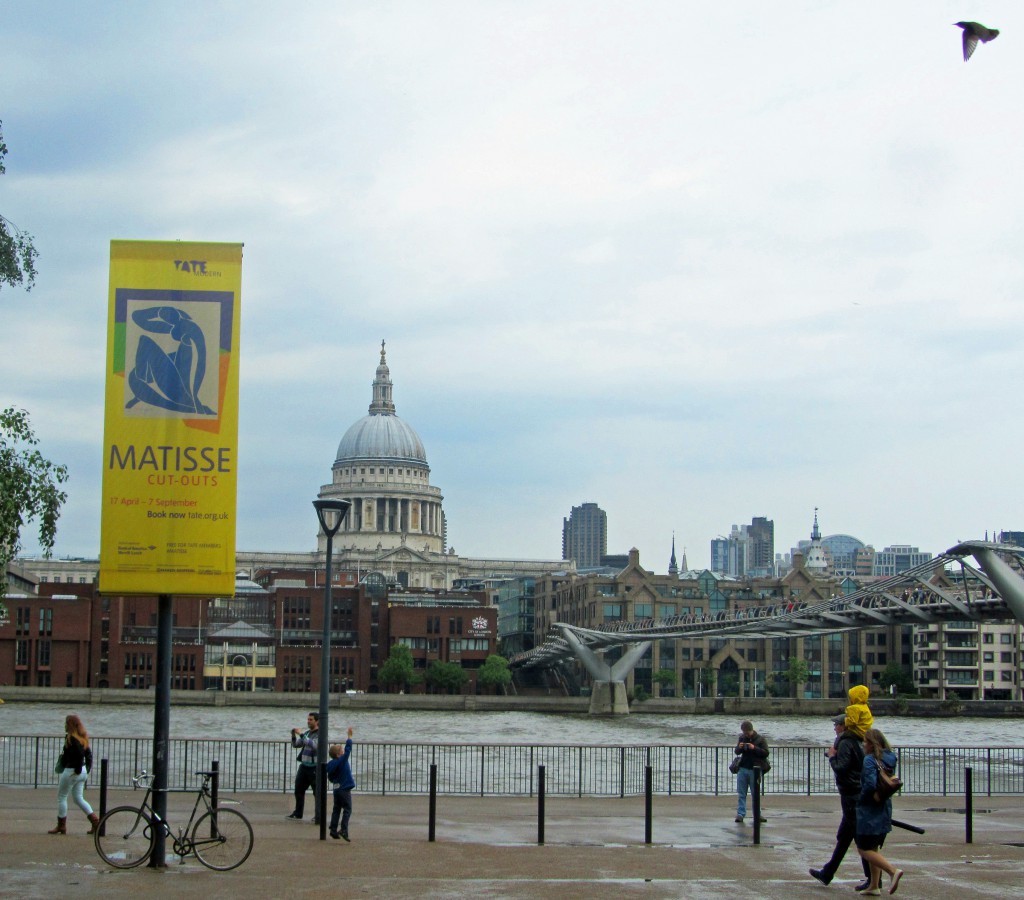 We finally got to see Henri Matisse: The Cut Outs, the long awaited exhibition at Tate Modern, though perhaps a wet bank holiday Monday during half-term was not the ideal time to visit.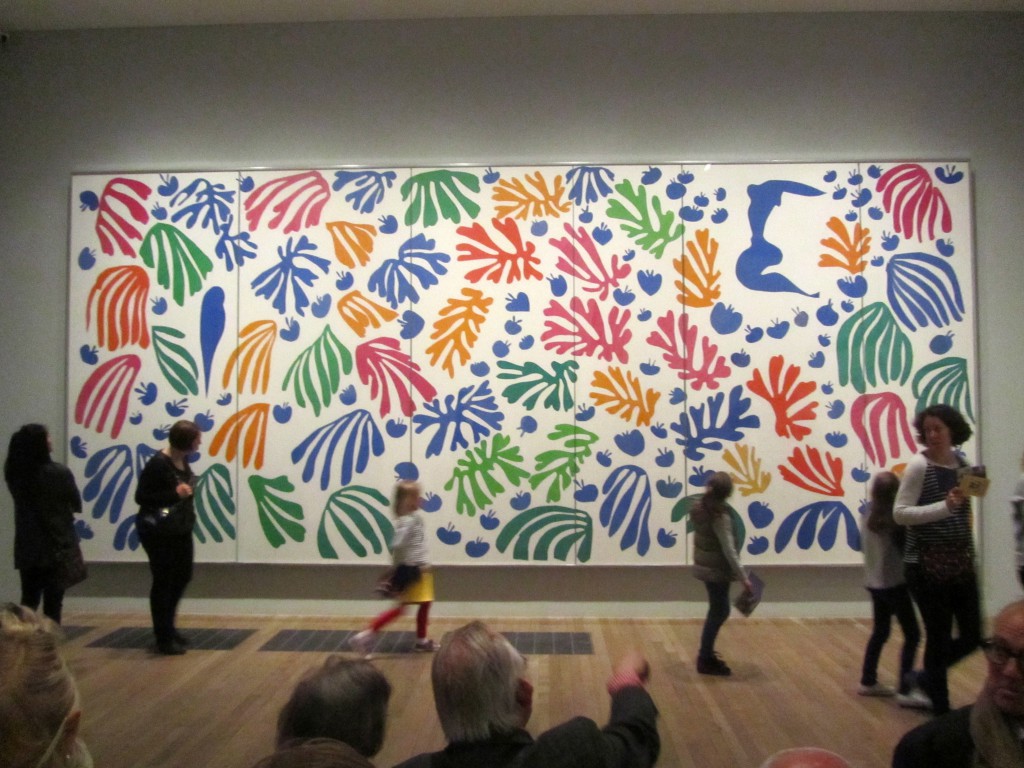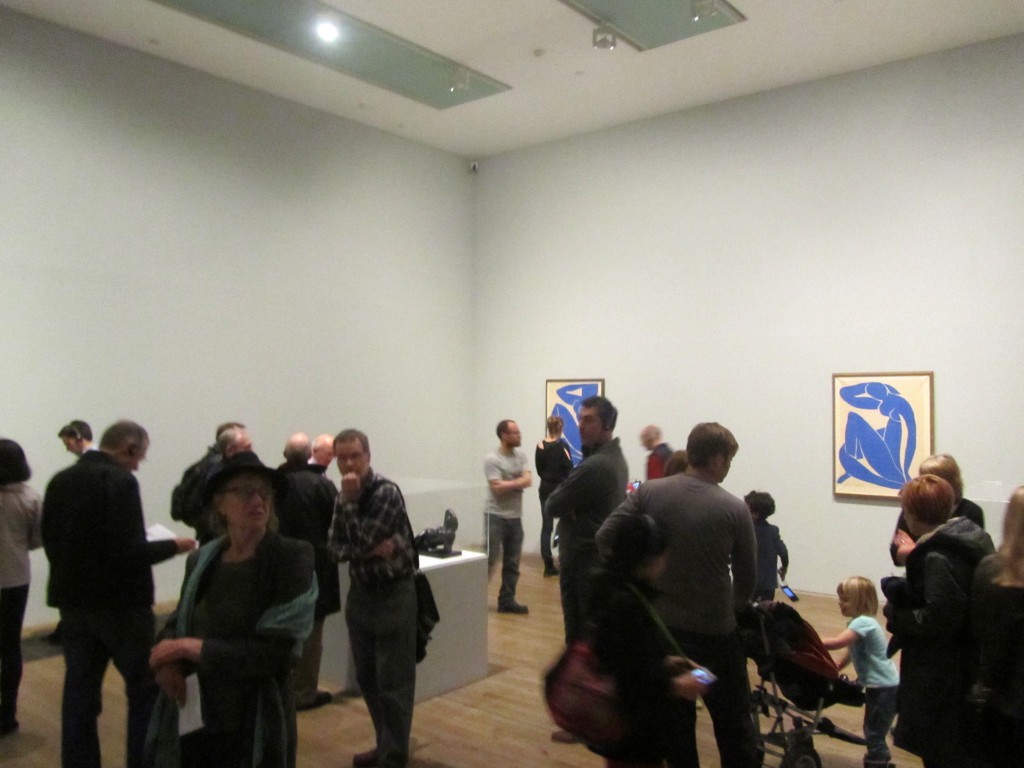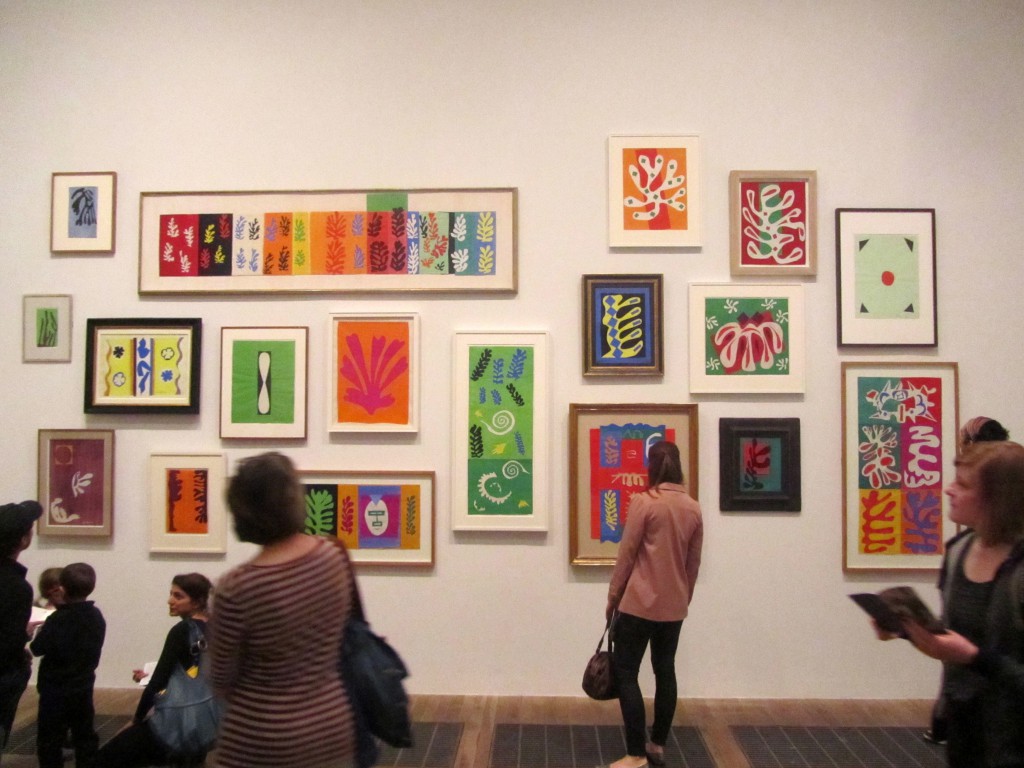 It was hard to get close, the lighting was low, there was a claustrophobic hum, a feeding frenzy for Matisse's joie de vivre finale. These were his last works, made whilst recuperating from surgery for cancer. Painting was difficult, but instead of feeling sorry for himself Matisse invented a new way of working, and produced exhuberent, life-affirming works cut out of painted paper. And everybody wants an eyeful. They're magical, musical, inspirational and totally personal. No-one else can do this.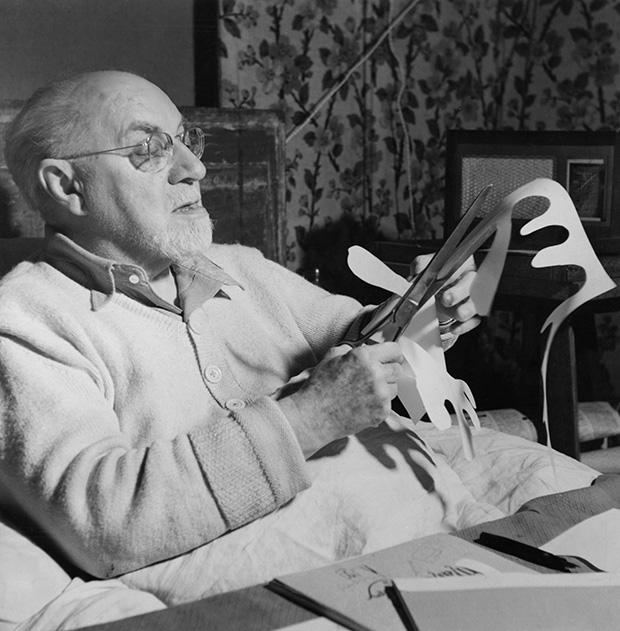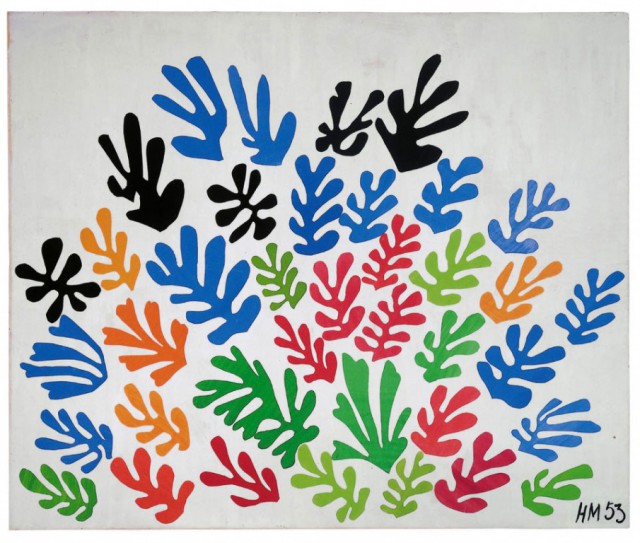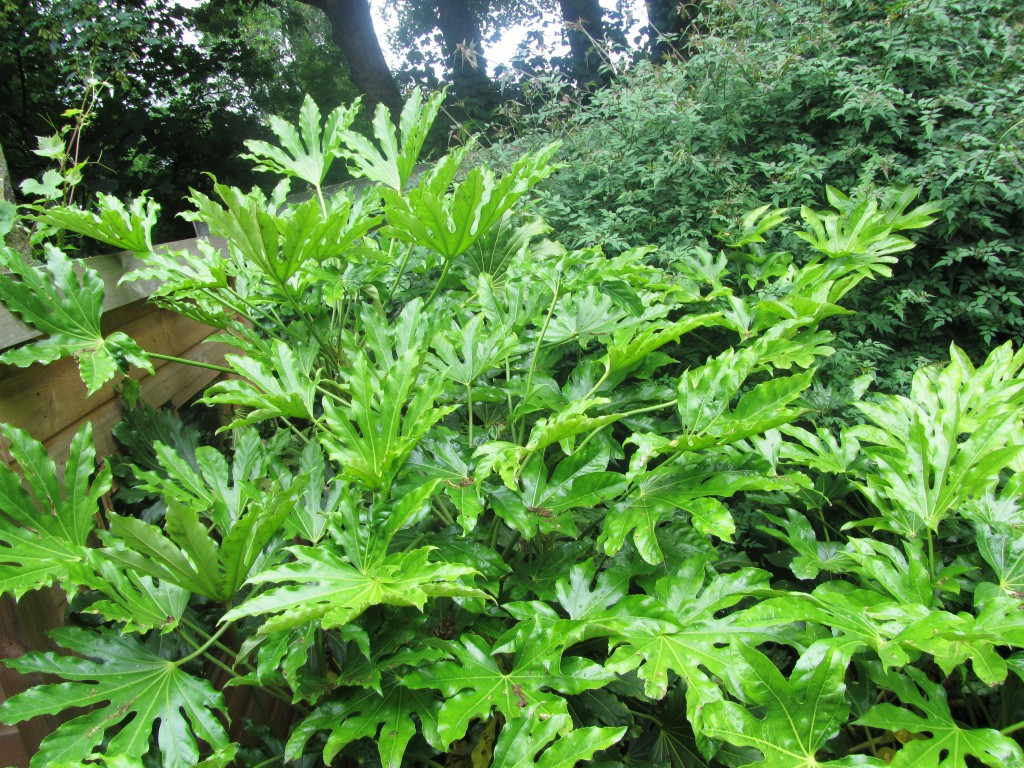 I found a Henri Matisse at the bottom of the garden. It's a fatsia japonica but Matisse owns it. Sometimes, out walking, my eyes own everything they see. It's like they embrace the view and it becomes the property of my eyes. And sometimes this brief illusion can be repeated in an art gallery.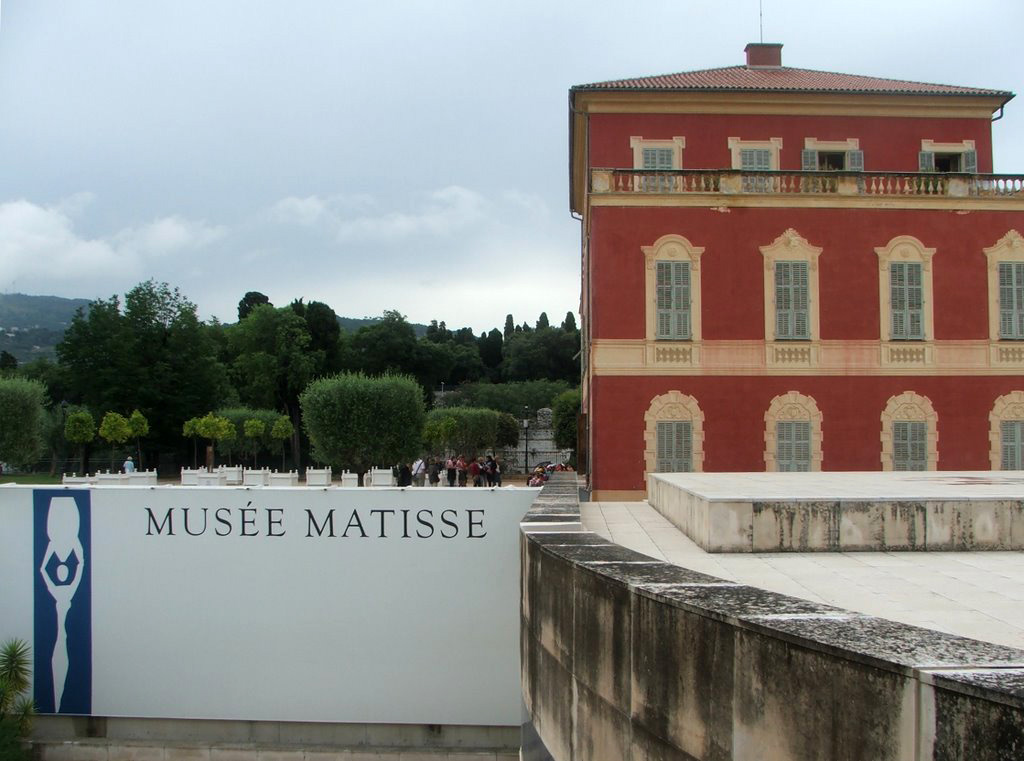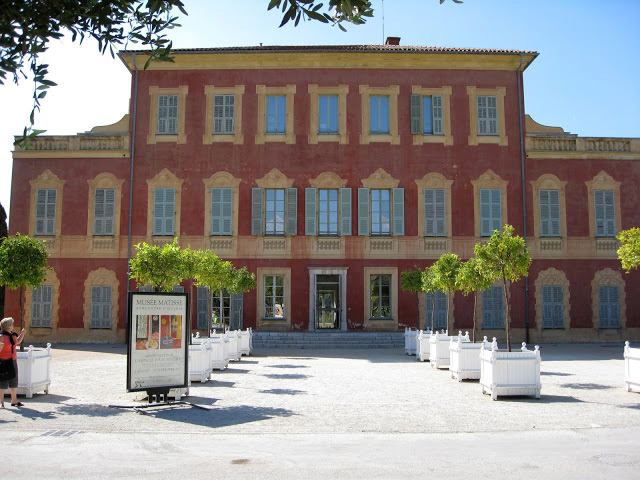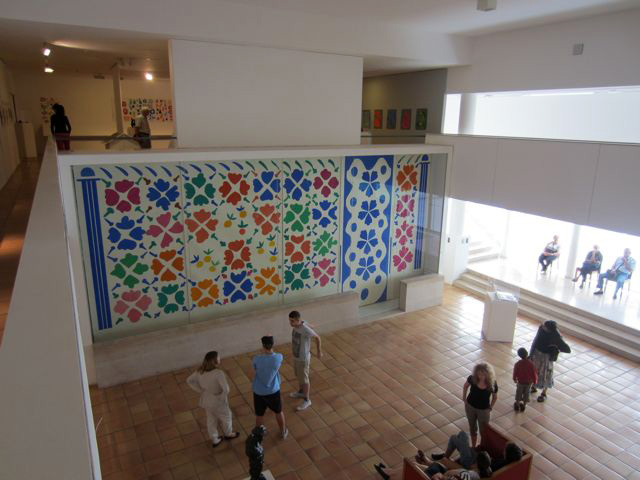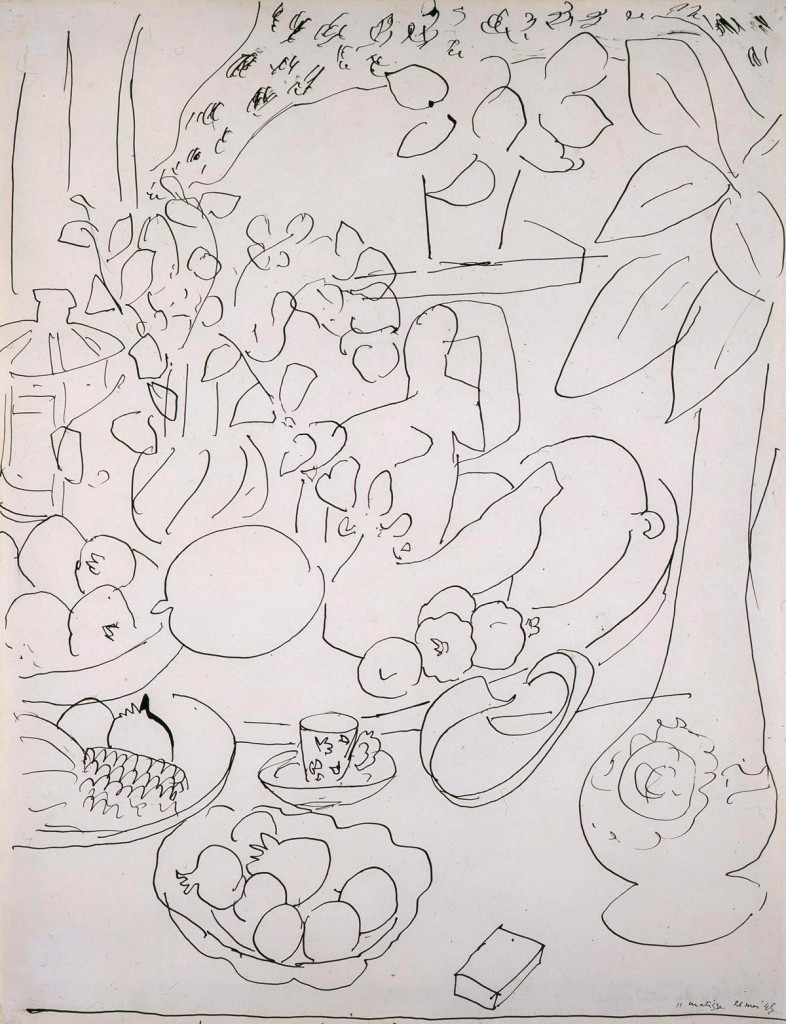 In August 2007, the Matisse Museum in Cimiez was the right place at the right time. There was an exhibition entitled Henri Matisse, Vence: L'espace d'un atelier, Nature morte aux grenades (Still Life with Pomegranates). I'd not seen pomegranates growing before. Afterwards I saw them everywhere.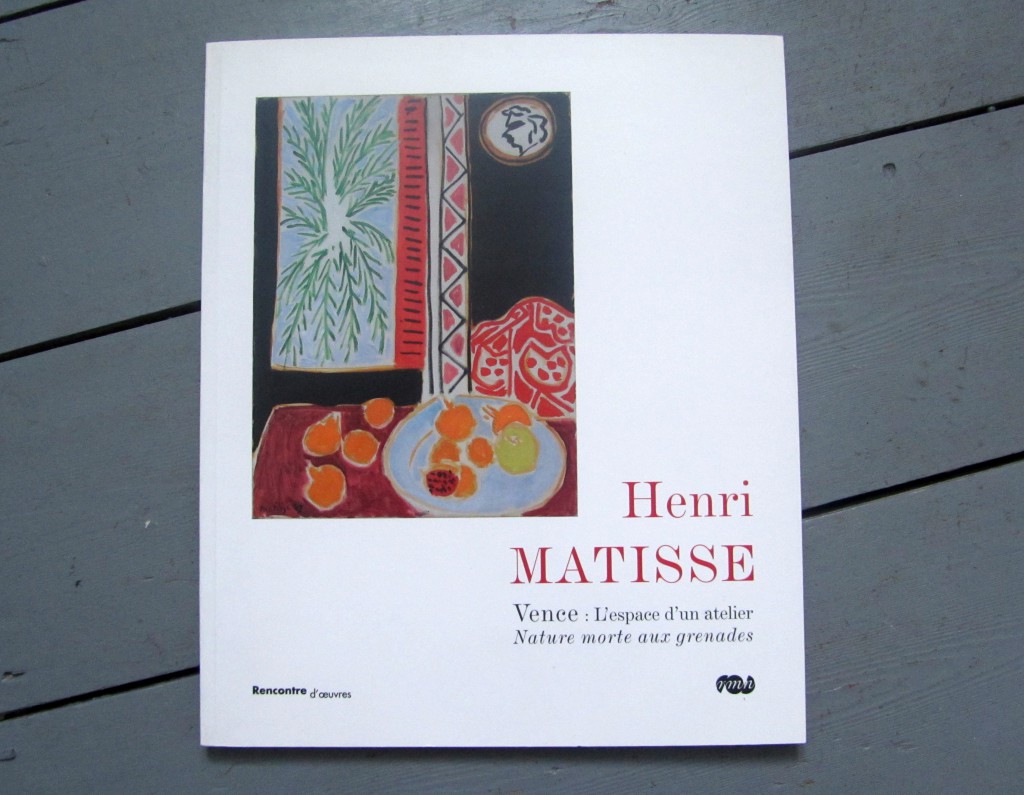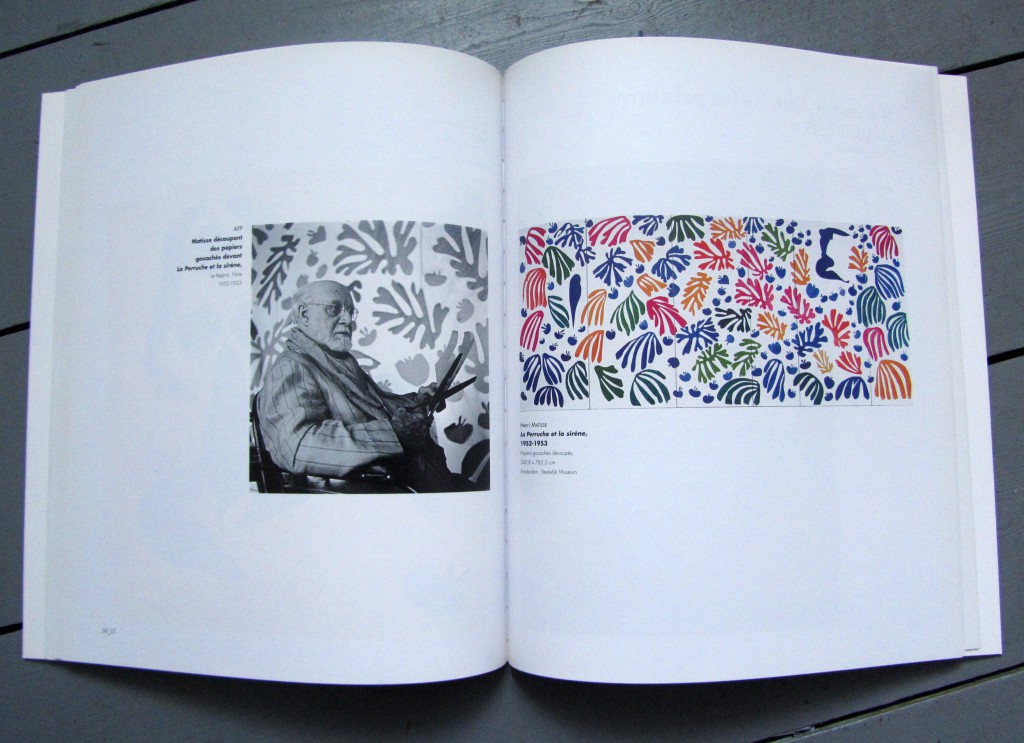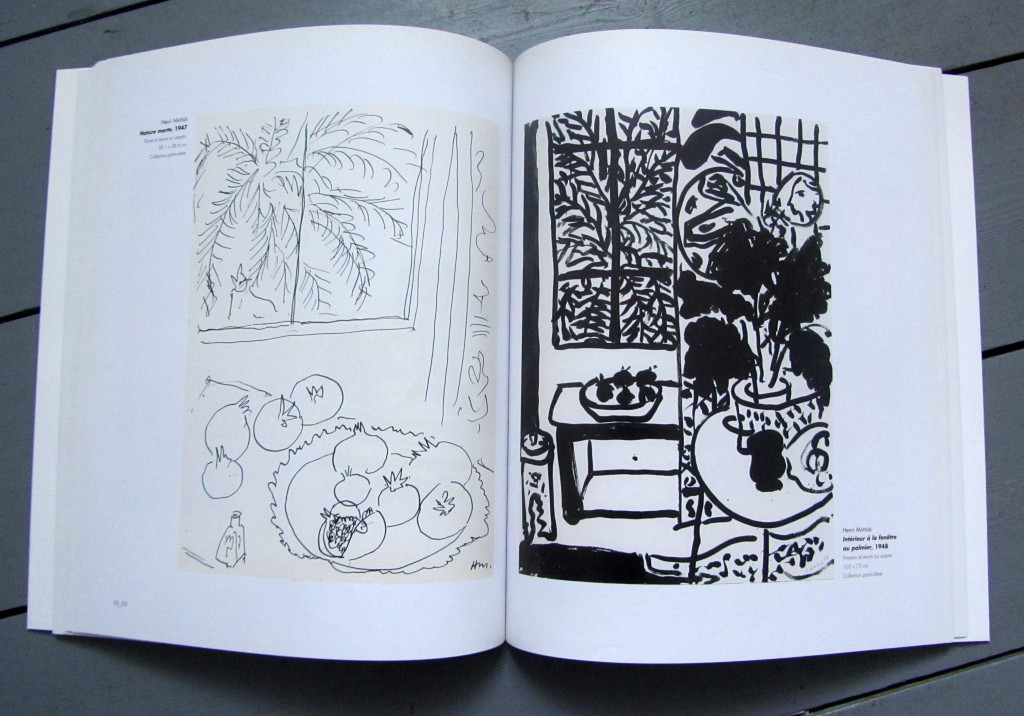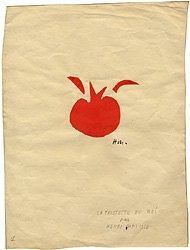 There were paintings, drawings, prints and cut outs, all featuring pomegranates, as if they were the fruit of life. It seemed the ideal conjunction of subject and object. My eyes owned this exhibition.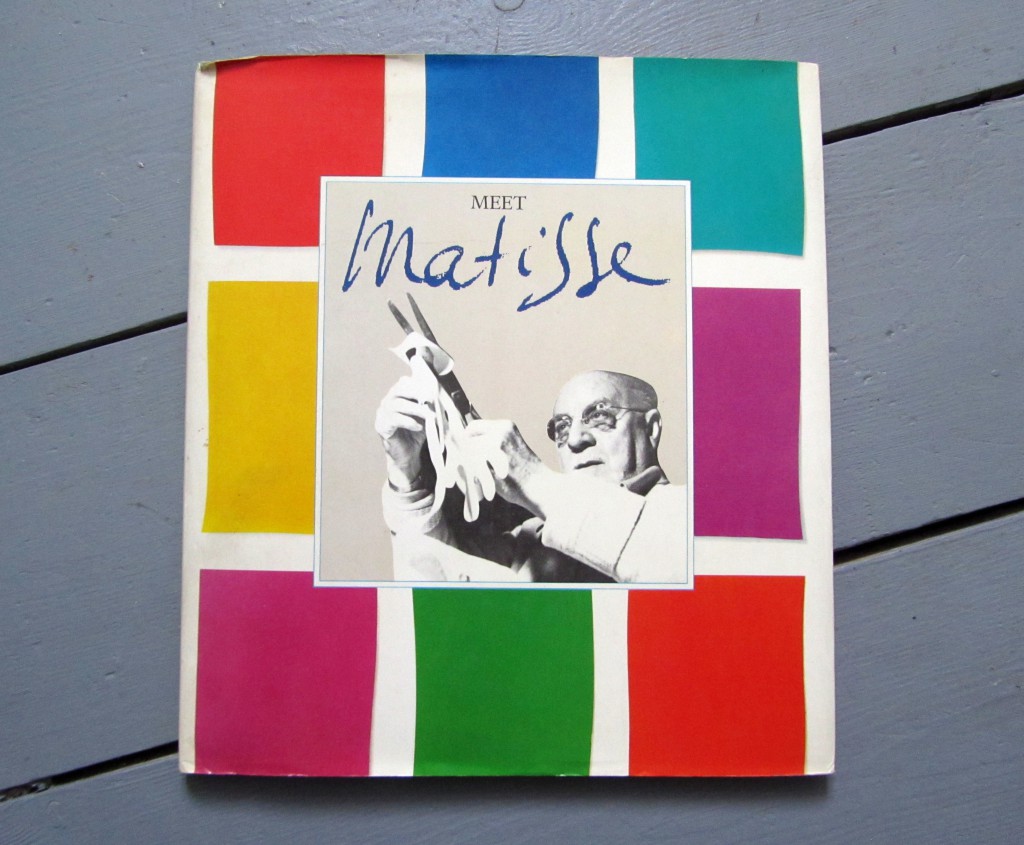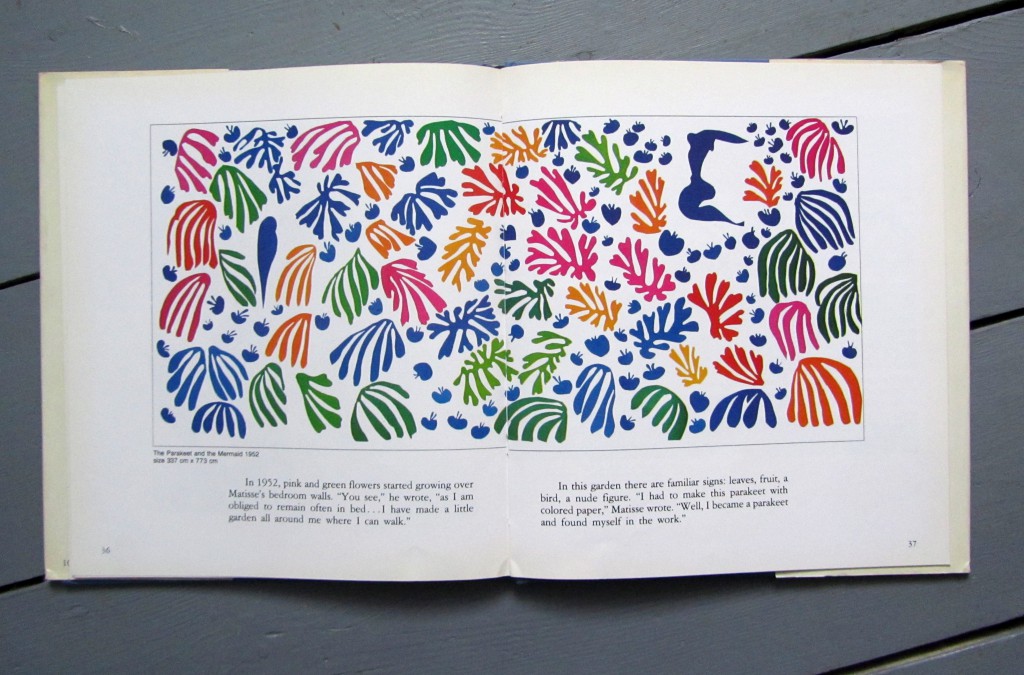 In 1986 I found this little book, Meet Matisse, by Nelly Munthe in Notting Hill Books. She'd written the book for her son and it was my eldest daughter's introduction to the artist. By a nice coincidence Nelly now comes to The Rowley Gallery for picture frames, most recently on her son's birthday, and he's the same age as my daughter. It's been an influential book in our house.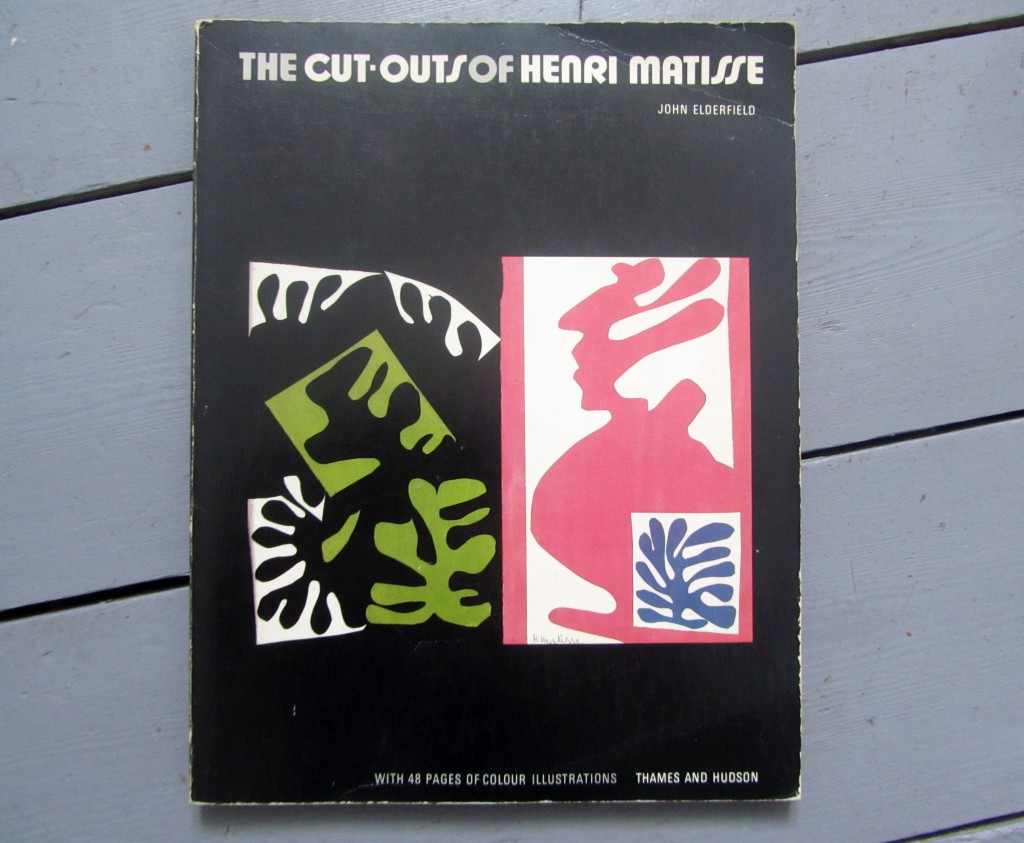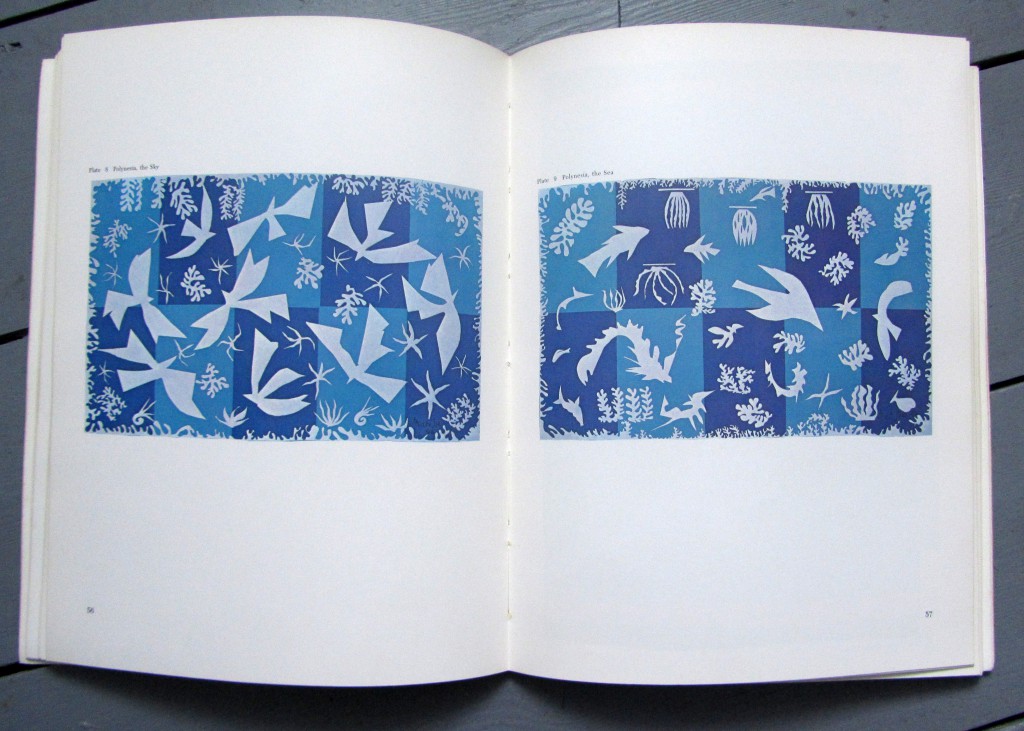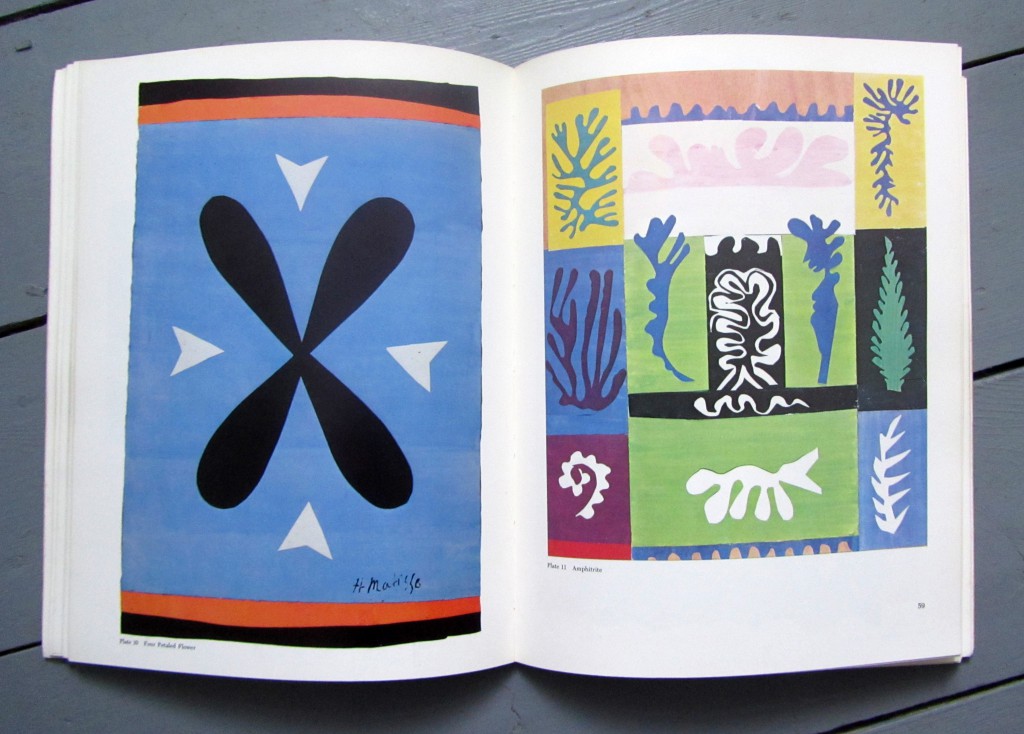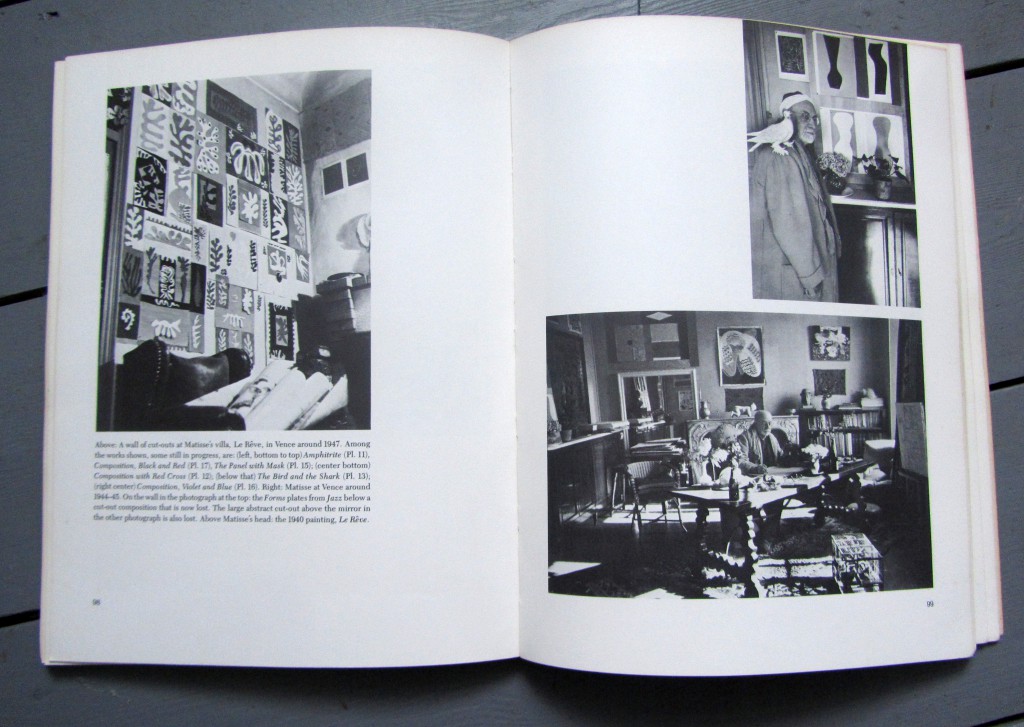 Another influential book was John Elderfield's The Cut-Outs of Henri Matisse from 1978. Every artist I knew had this book. It inspired many of us to try shaped canvases, painted constructions and cut-out contraptions, though none ever matched his audacious simplicity. His was a new pictorial language distilled from a lifetime of looking, as if he could now draw blindfold, carving shapes out of thin air.
I read a lovely tribute by Mali Morris, written in praise of Matisse's cut-outs, for the RA Magazine:
The last time I saw the tall vertical 'Snow Flowers' I remember not wanting to leave it, feeling mesmerised. It was because of the flux of subtlety and drama; the slow drift of rose into gold in the grid supporting the shapes; a heavy green and a crimson sitting in there too; and the wild white upstanding shapes, all of a family but completely individual, a smaller black one challenging the others, linked tonally with the dark olive.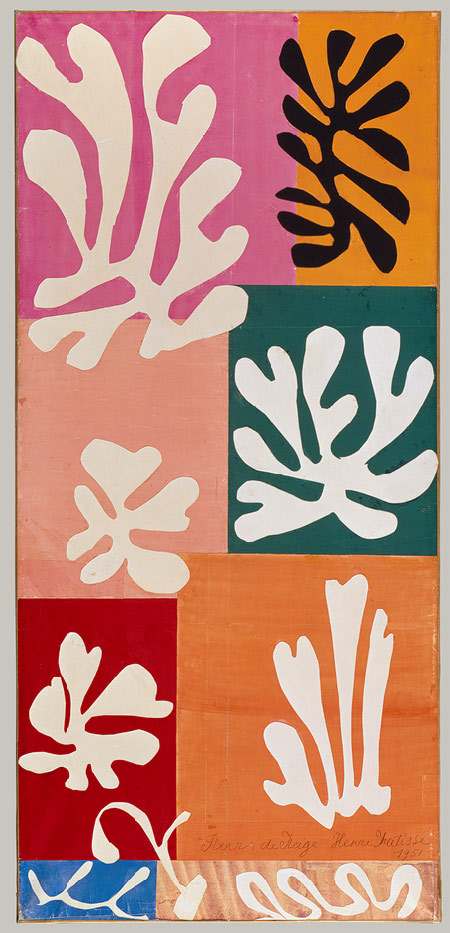 This chromatic orchestration in and out of pictorial space is inseparable from a literal, collaged layering, as fronds overlap or touch edges, some crisp, some soft. The intricacies of the flat white opaque forms are seen against rectangles of broad directional washes, and this opens up yet another distance. It is a dance through time as well as space, as the eye keeps returning to these never-static relationships. The strangest feeling, as I remember it, was to locate the white shapes locked safely into the colour grid, but to see them also as free and ready to enter our space, our world. Every time I've seen it – once in New York, once in Paris, and twice in London at the Royal Academy – I have felt addressed directly, the immediacy of this sensation putting me, and keeping me, firmly and vividly in the present moment, even as I notice the handwriting along the lowest cut edge: 'Fleurs de Neige Henri Matisse 1951'.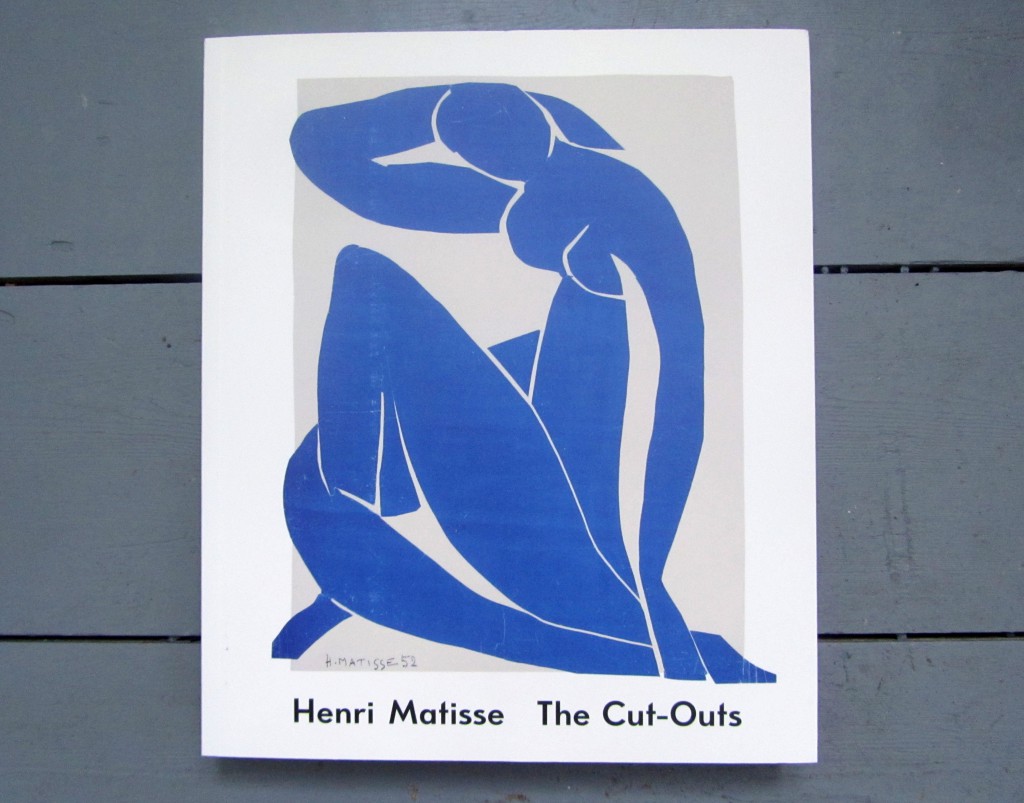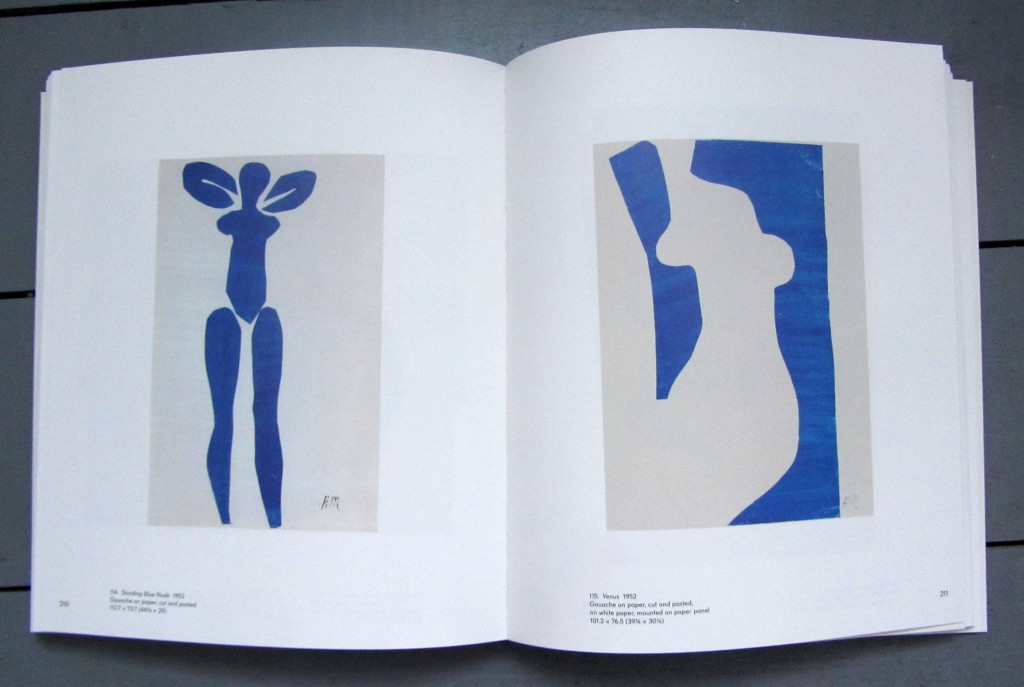 The Tate Modern exhibition brings together 120 cut-outs, more than have ever been exhibited together before, and there will be even more when the exhibition moves to the Museum of Modern Art in New York later this year. It's an unprecedented, once in a lifetime display, perhaps never to be repeated because of the delicate nature of the artworks.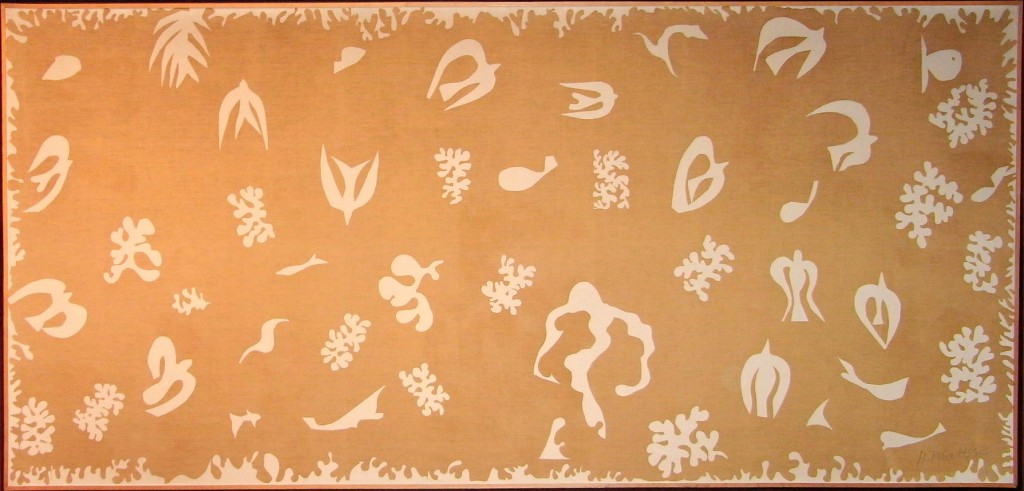 Swallows dive, fish fly, blossoms burst open, figures dance, the eye of the sky sends its light into these radiant combinations of high-chrome shapes against burning white ground, and the spirit rises with each new vision. – Laura Cumming in The Observer.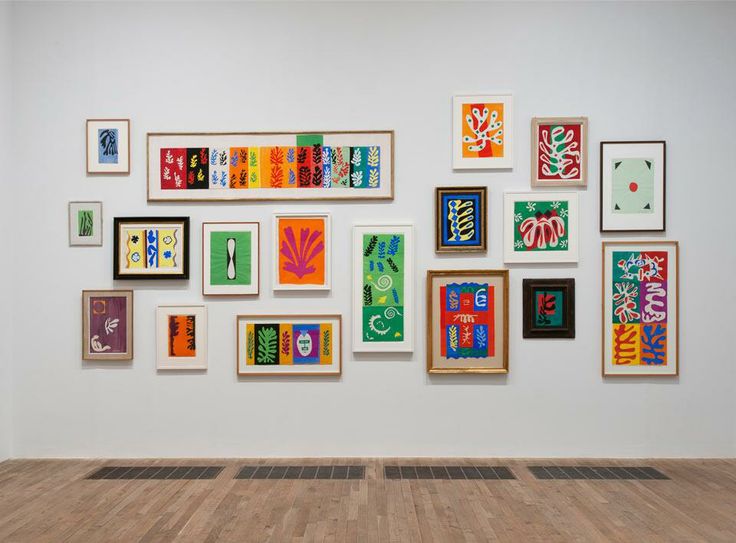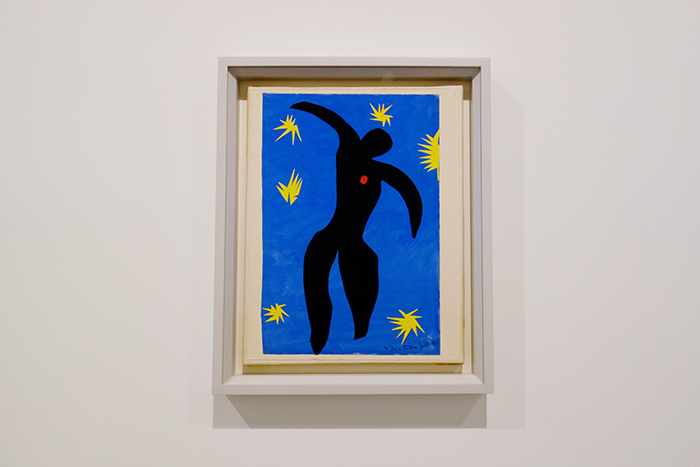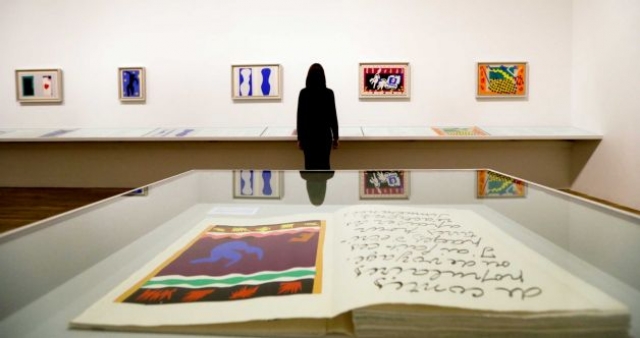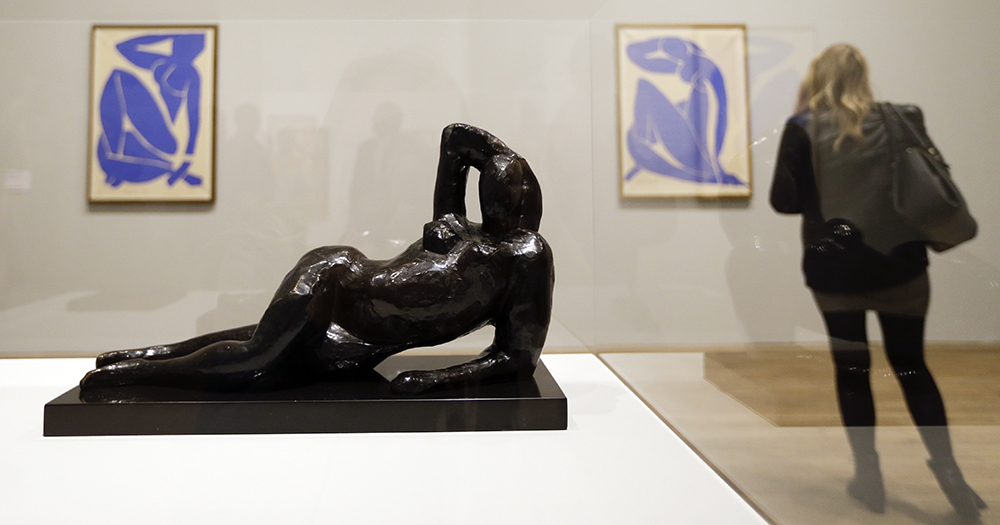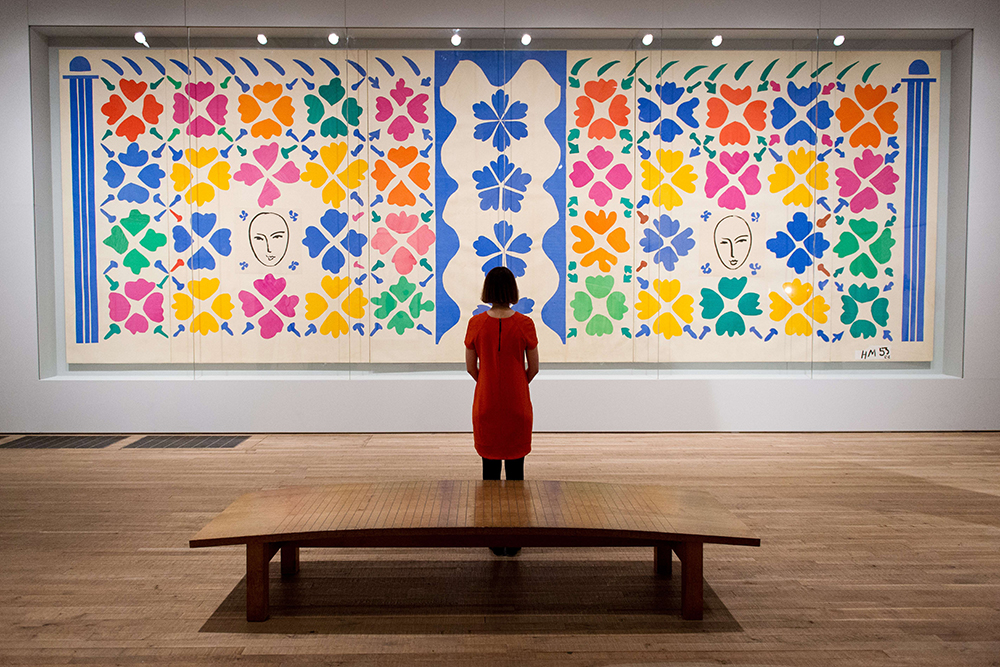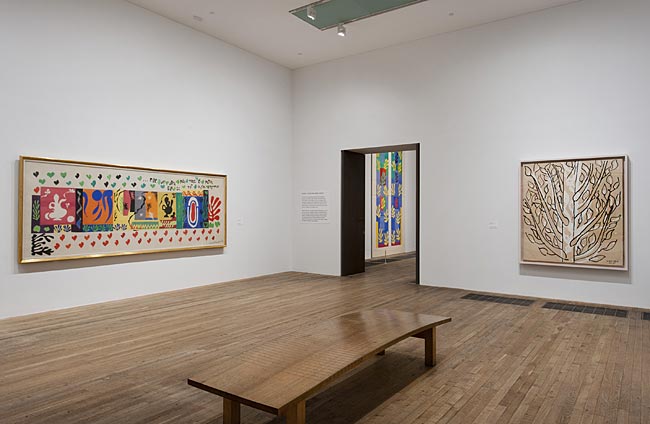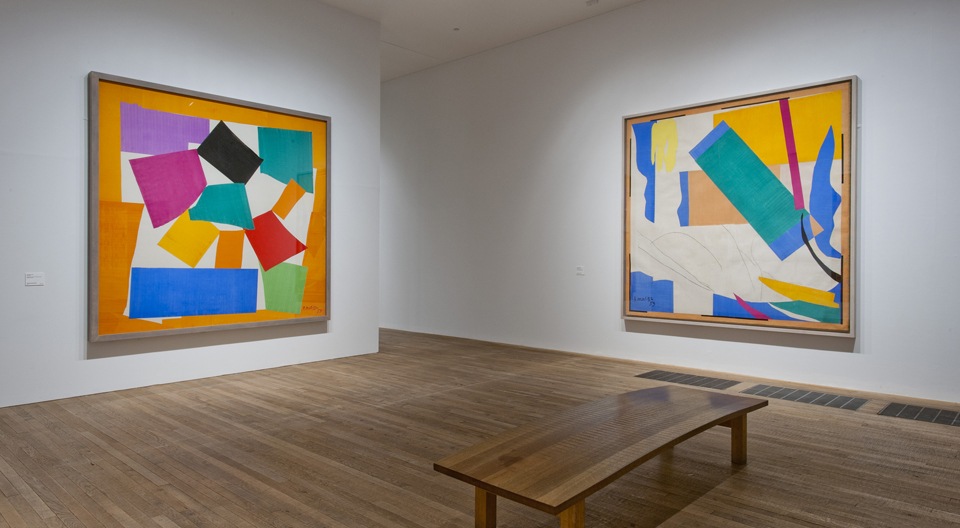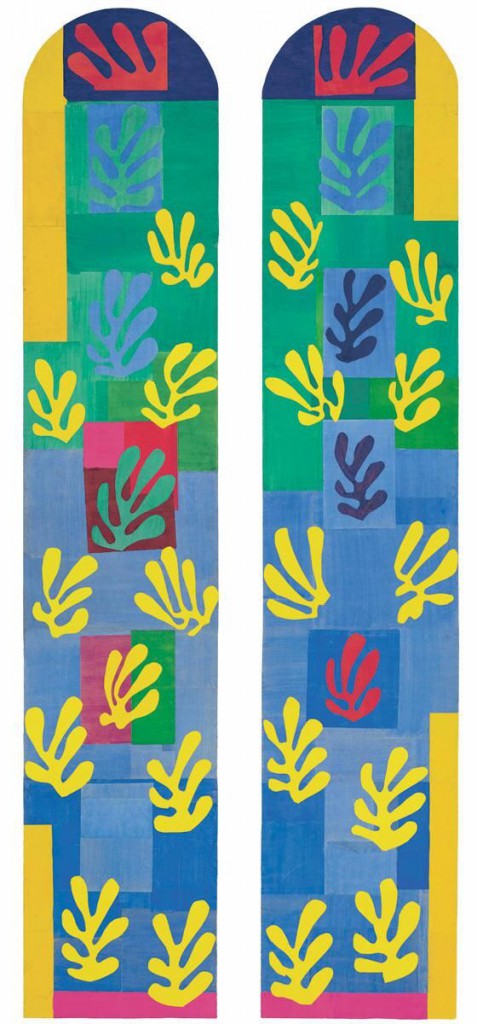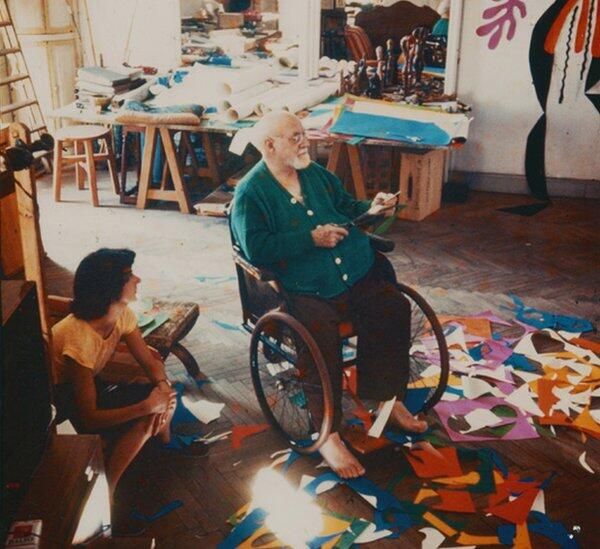 It's the most truly joyous and genuinely gorgeous exhibition we're ever likely to see. Tate Modern was designed to accommodate two million visitors per year but it's presently taking five million and this exhibition looks like it will be the most popular so far. We should all have a freedom pass to this one. We all own it. It's the elixir of life.
※