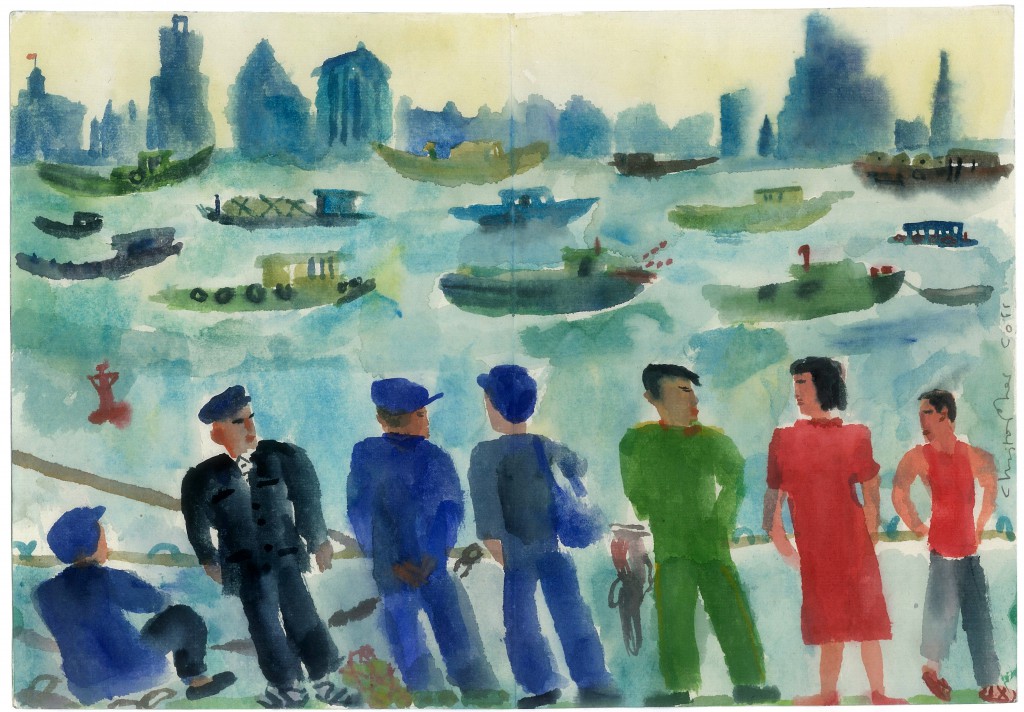 This is Sailing To Shanghai, an early painting by Christopher Corr. We sold it recently to a fellow traveller who was curious to know its story, so I asked Christopher for more information. He sent us a few words and a lot more images.
I went to China to paint in the summer of 1987. It was my first visit. I took a boat from Hong Kong to Shanghai. It was typhoon season and a little stormy.
Arriving by boat was the best way to see Shanghai. It is a beautiful city. A great mix of European art deco and Chinese architecture. I was there before the big shiny skyscrapers were built and before mass tourism had begun. People still wore Mao suits and Communist symbolism was everywhere.
The Huang Po River was full of boats, all sizes from little fishing boats to junks and huge cargo ships. It was so exciting to see a busy working river. The river was black in places with pollution, chemical spillage & general filth.
I adored the city, after travelling vast distances across the country, to the north, south and west, I decided to finish my trip by taking another boat back to Shanghai, this time from Qingdao, a city on the Yellow Sea.
It was like coming home. I'd seen so much of the country and I painted everywhere I had been. I knew so much about China now but I could not have imagined the changes that were about to happen. This was just before the Tiananmen Square uprising. I had a sense that people were looking to the west and that they were ready for change, they were curious to learn more about the few strange tourists visiting China.
It was an easy place to paint. People were polite when they saw me drawing in the street, so different to drawing in India. I bought Chinese paper and paints and brushes. Their art shops were good and well-stocked. The concertina sketchbooks were great to work in. Your picture could unfold like a Chinese scroll painting.
I returned to London and showed my work at the Festival Hall and at Curwen Gallery.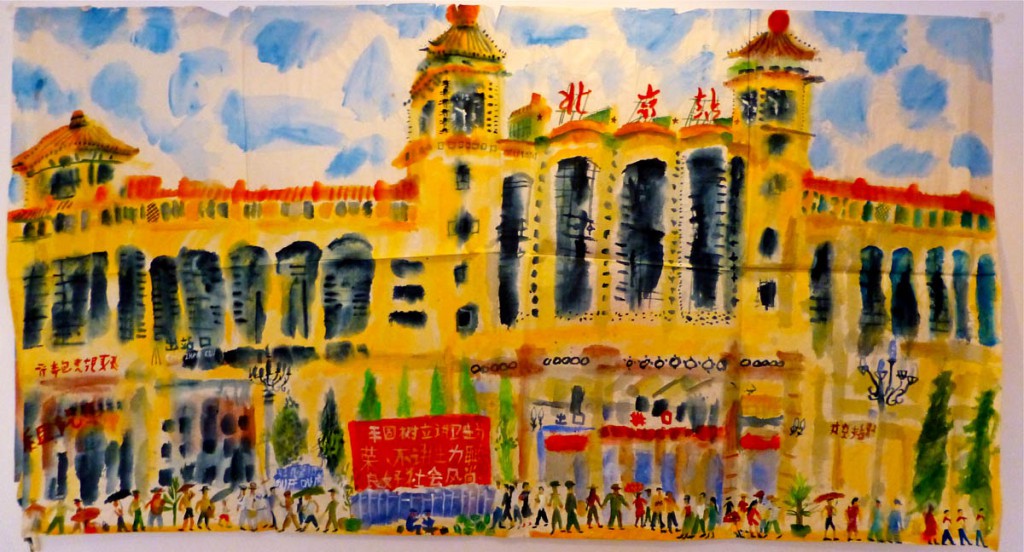 Beijing Train Station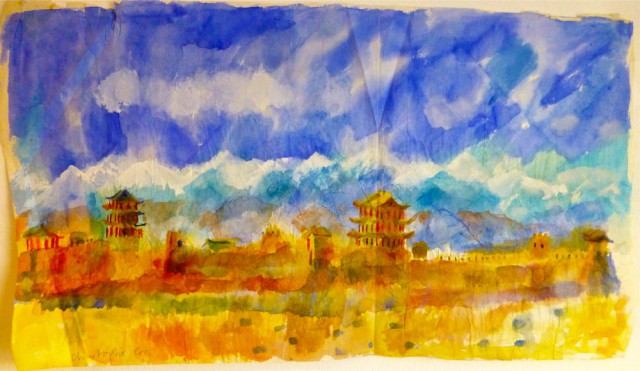 Jiayuguan Fort and Great Wall

Shanghai Bund and Huang Po River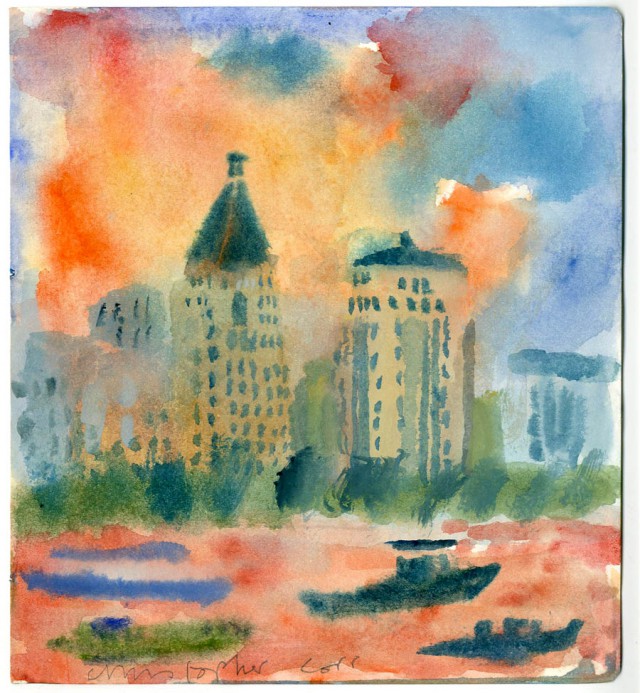 Shanghai the Bund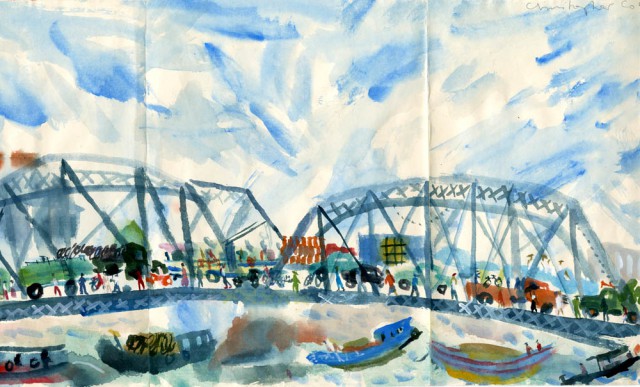 Bridge and River Traffic in Shanghai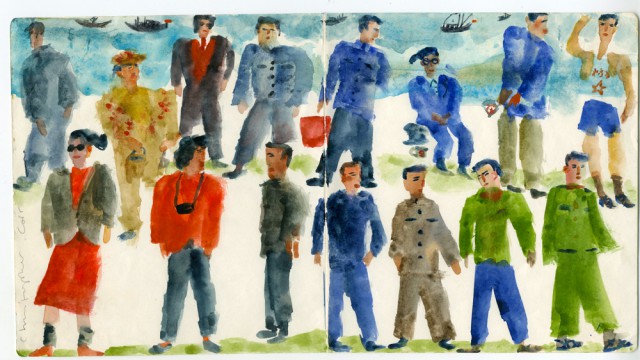 People in Shanghai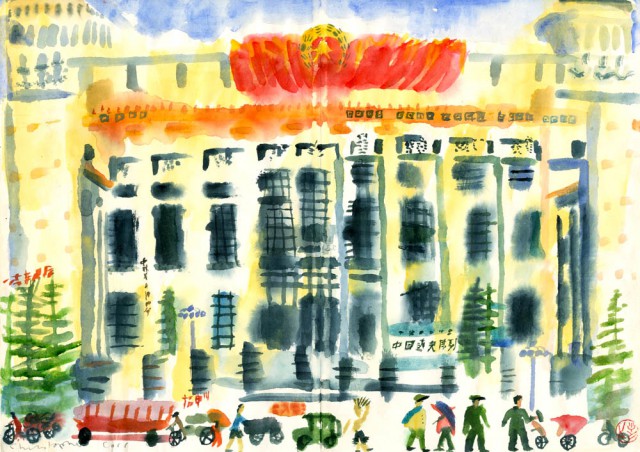 Beijing Hall of the People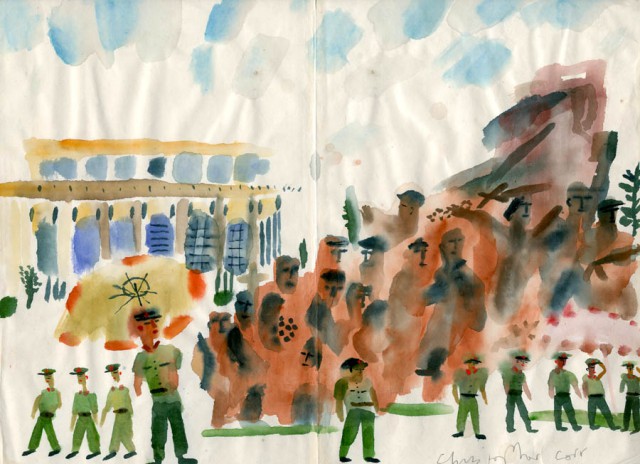 Beijing People's Heroes Monument A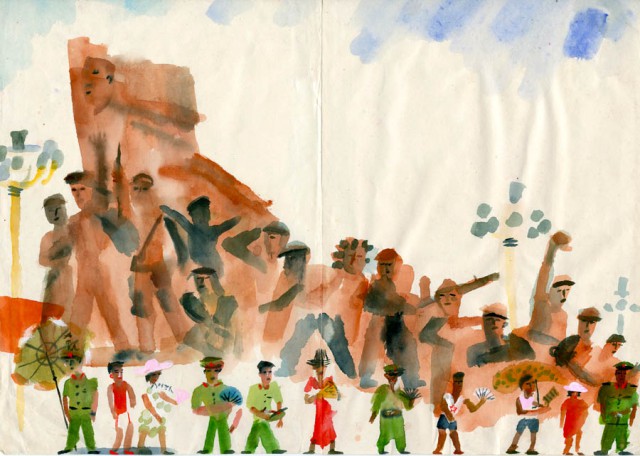 Beijing People's Heroes Monument B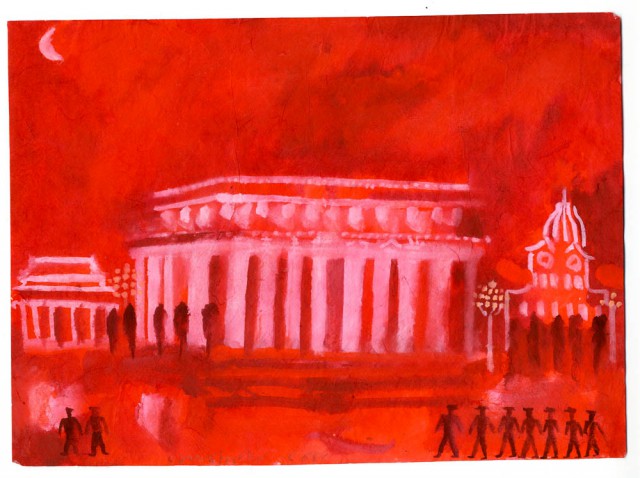 Beijing Mao's Memorial Hall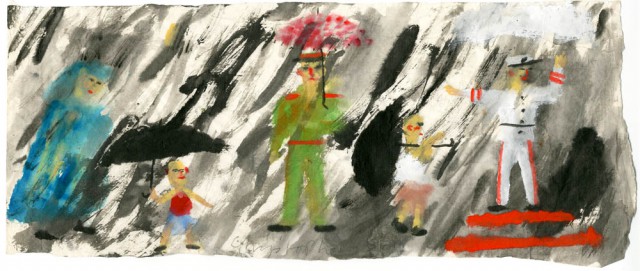 Heavy Rains in Beijing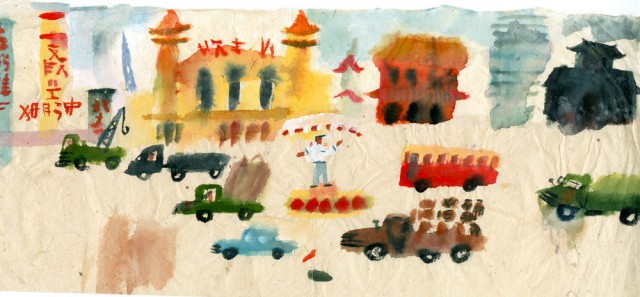 Beijing Traffic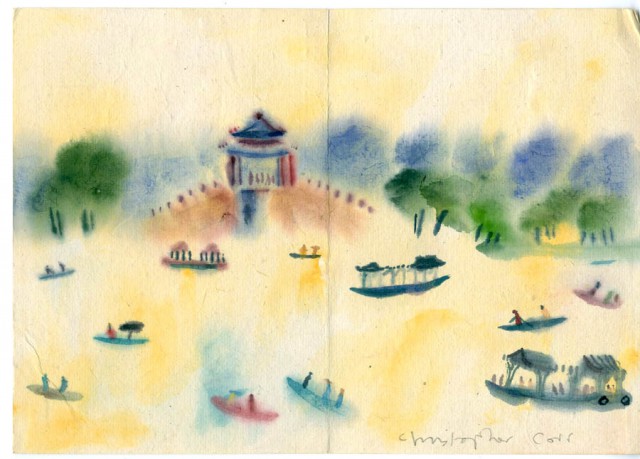 Beijing Summer Palace Lake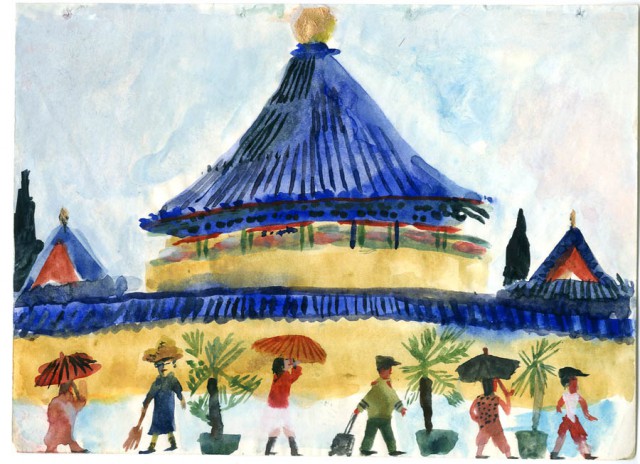 Beijing Temple of Heaven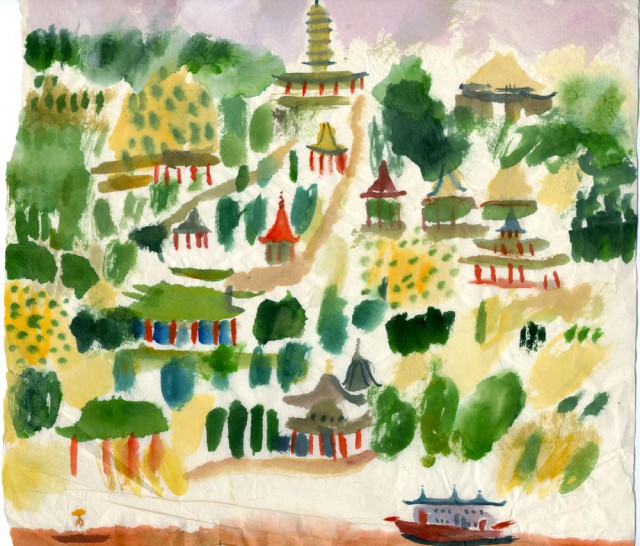 Beijing Summer Palace
Farmscape Shaanxi Province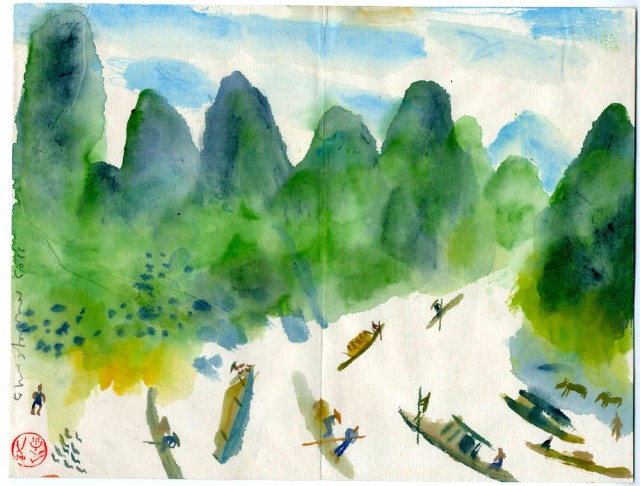 Li River and Hills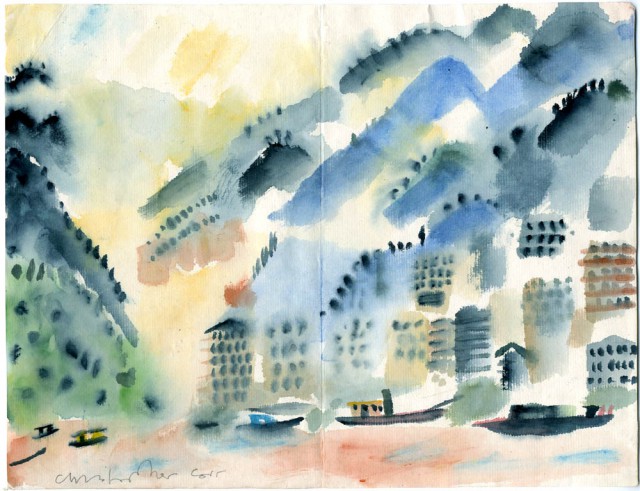 Yangtse River Town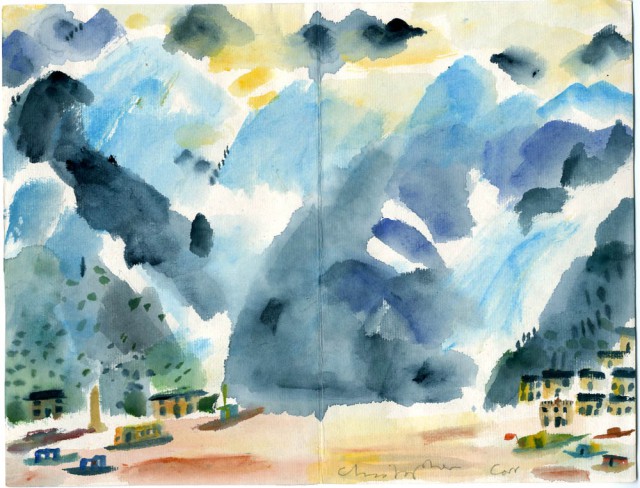 Yangtse Villages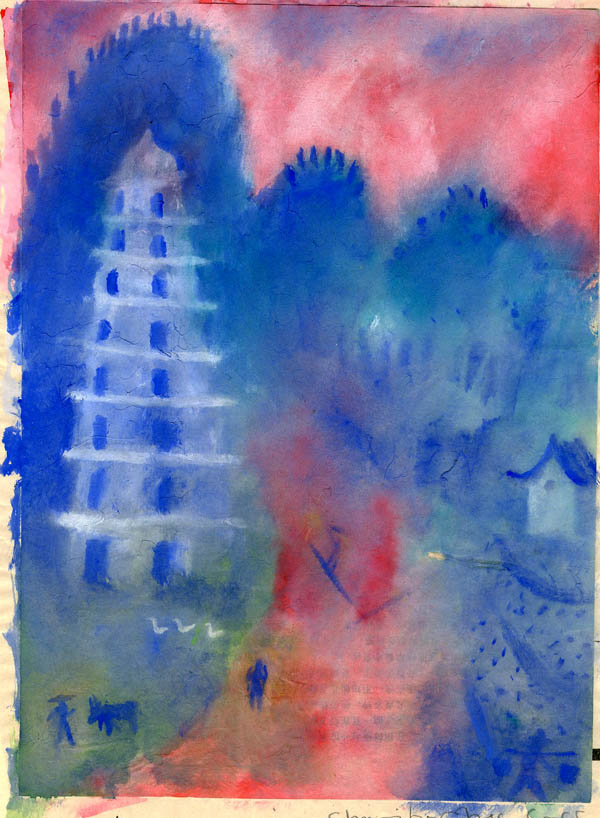 Goose Pagoda Xian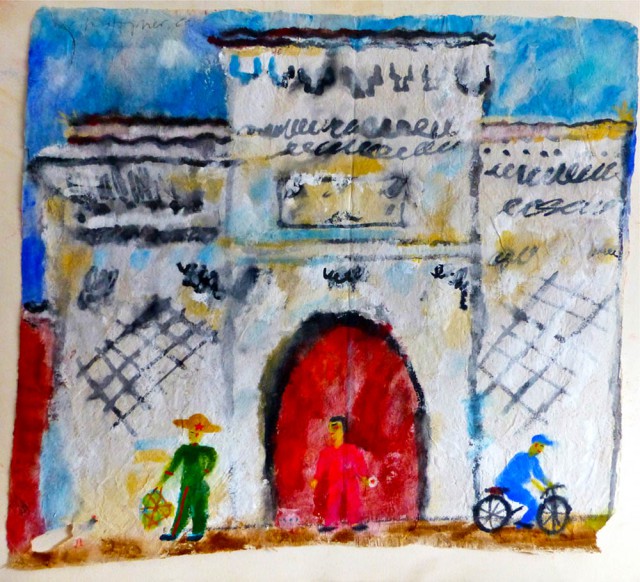 Xian Gateway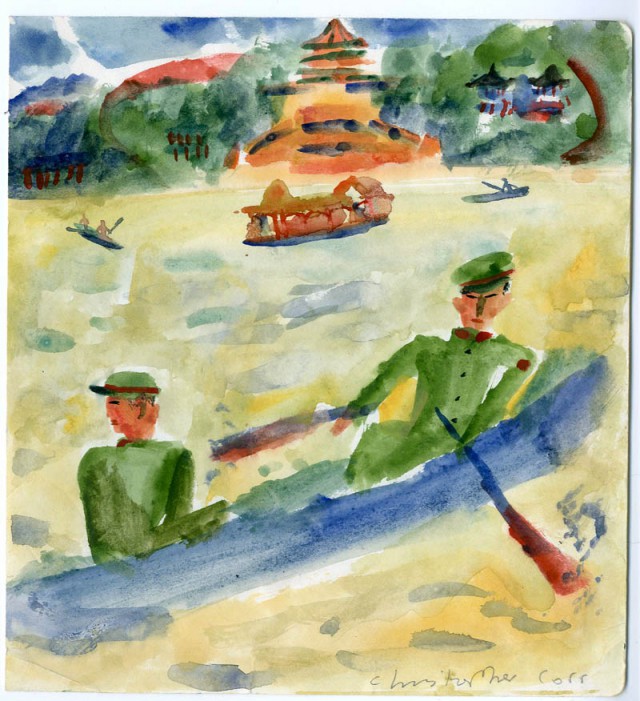 Soldiers Rowing at the Summer Palace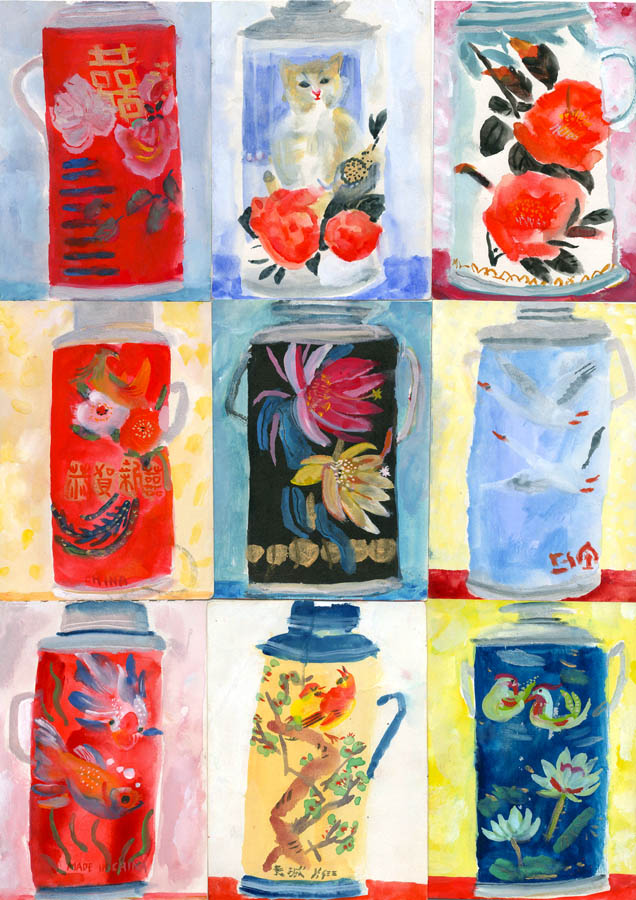 Chinese Thermos Flasks
See more work by Christopher Corr at The Rowley Gallery.