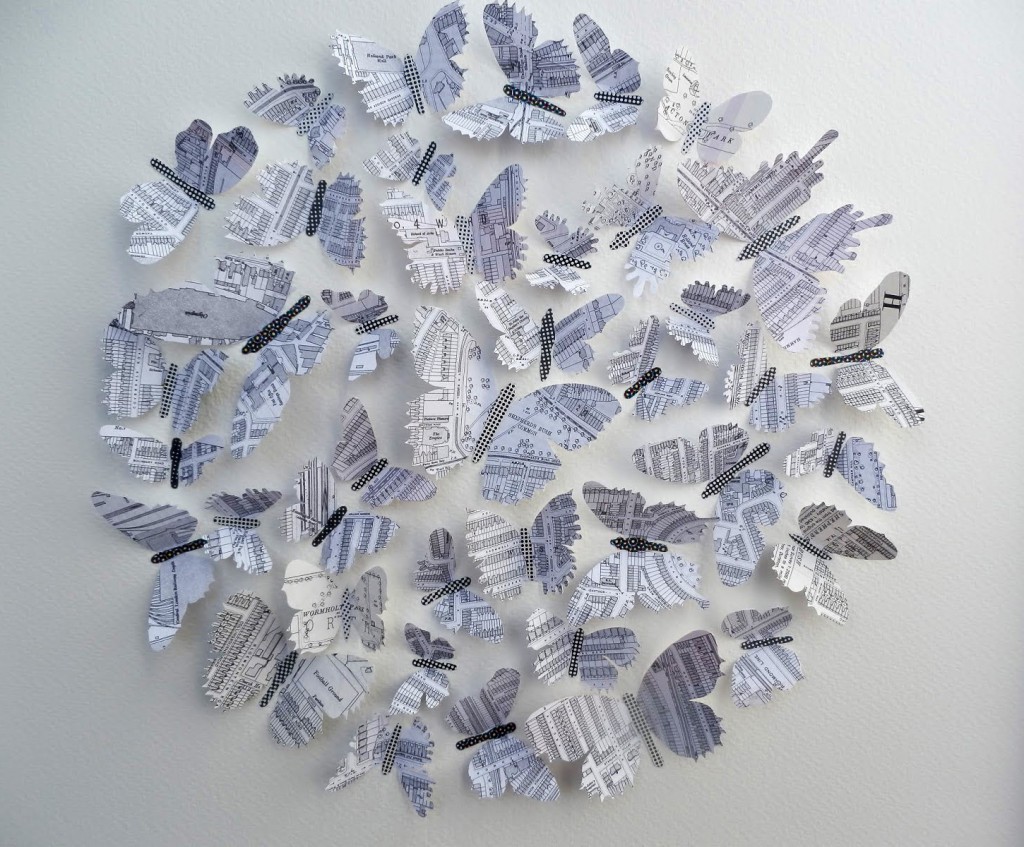 I recently accepted a commission via a client of The Rowley Gallery who had seen my work there. It was to celebrate the landmark 40th birthday of her husband. The commissioned piece was to be one of my Butterfly Balls composed of 40 butterflies created from a black and white map of the area of London where they lived (Shepherd's Bush).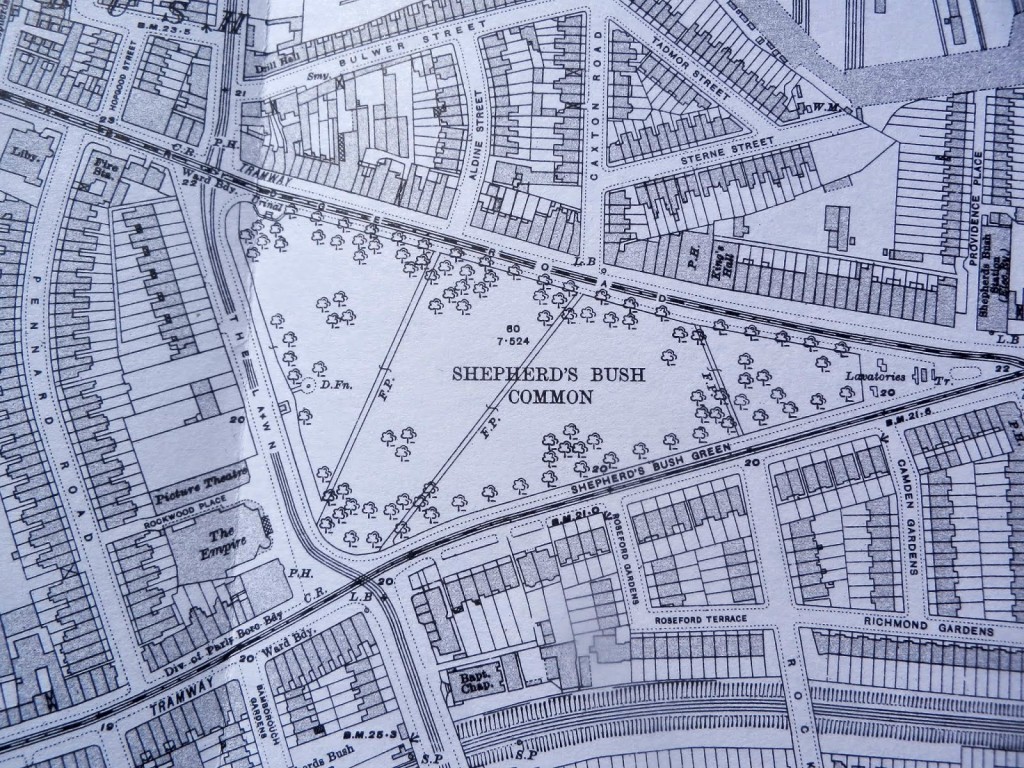 I asked Chris, one of the directors of the Rowley, which street they lived on, as if possible I like to personalise a commission like in my "Map of The Heart" series. I was surprised to learn that they lived in the very next street to where a friend I had graduated and moved to London with lived, and where I had spent many happy hours hanging out and partying as a carefree lad new to the hustle and bustle of London. I had also attended a party on the client's street back in the day, but sadly the house number eludes me after so many years. This commission sparked so many happy memories of younger days where so much seemed possible. Those days seem like a whole other lifetime ago now. With so much personal history invested I was eager to do a good job. Anyway Chris asked if I would like to document the commission and I agreed to take some photos and describe my working method.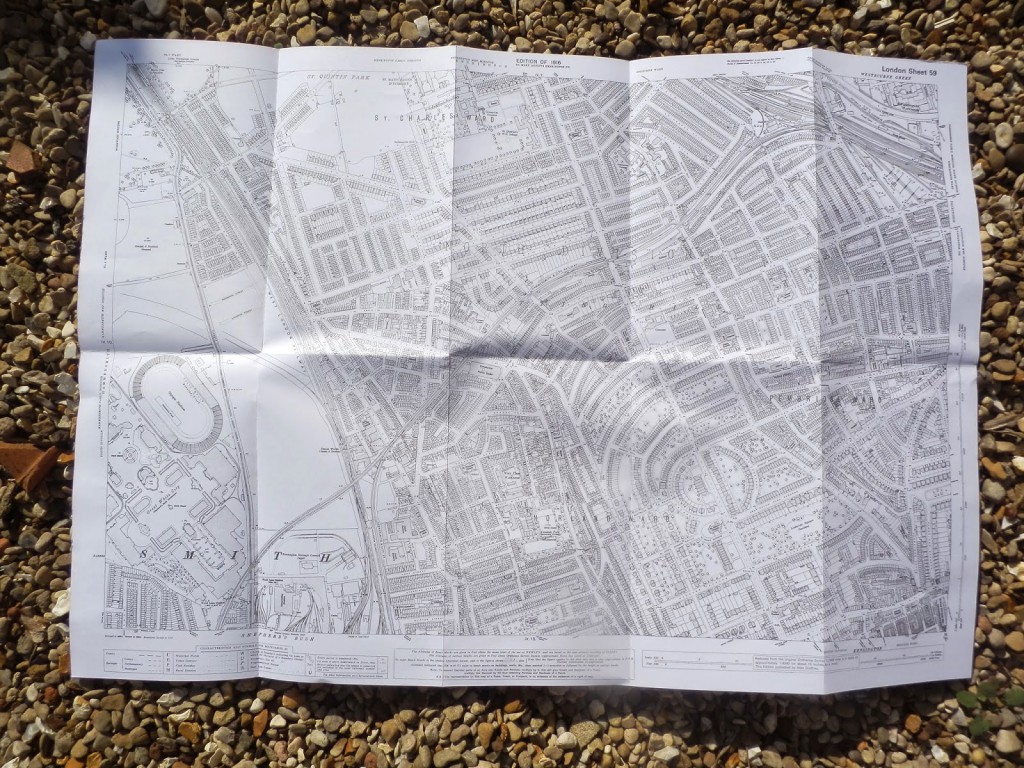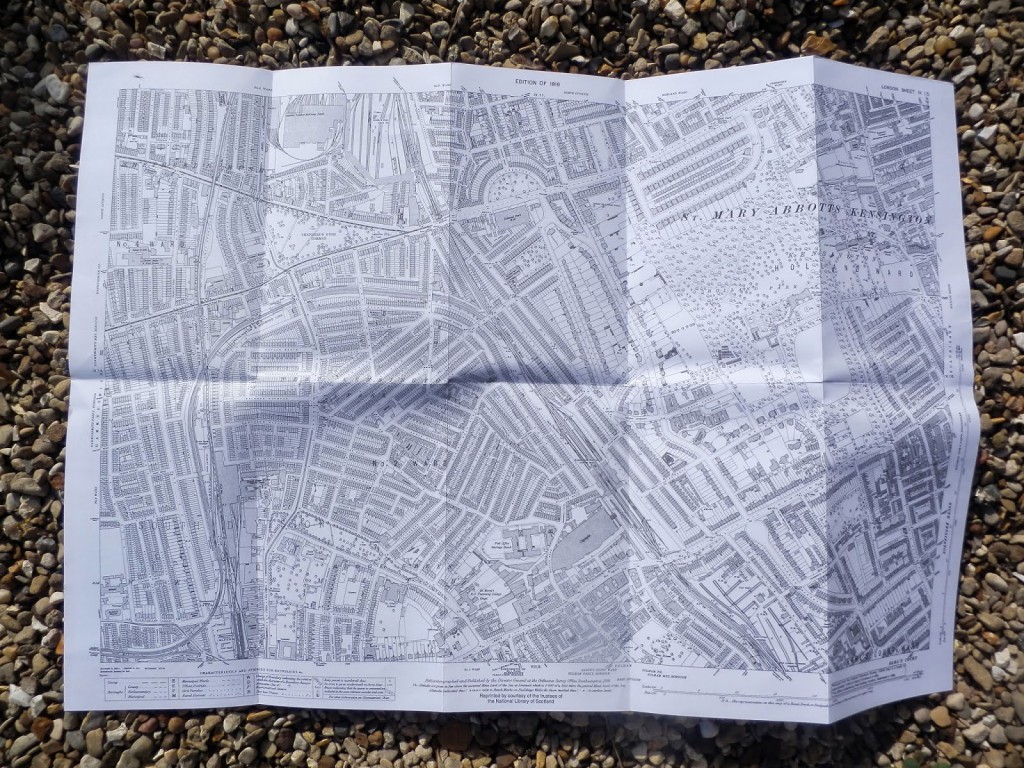 As it was requested that the artwork be created from a black and white map my first task was to source a map of the area. I could find no modern black and white maps of Shepherd's Bush so made a visit to my sources and was able to obtain 3 black and white reproductions of vintage maps of the area.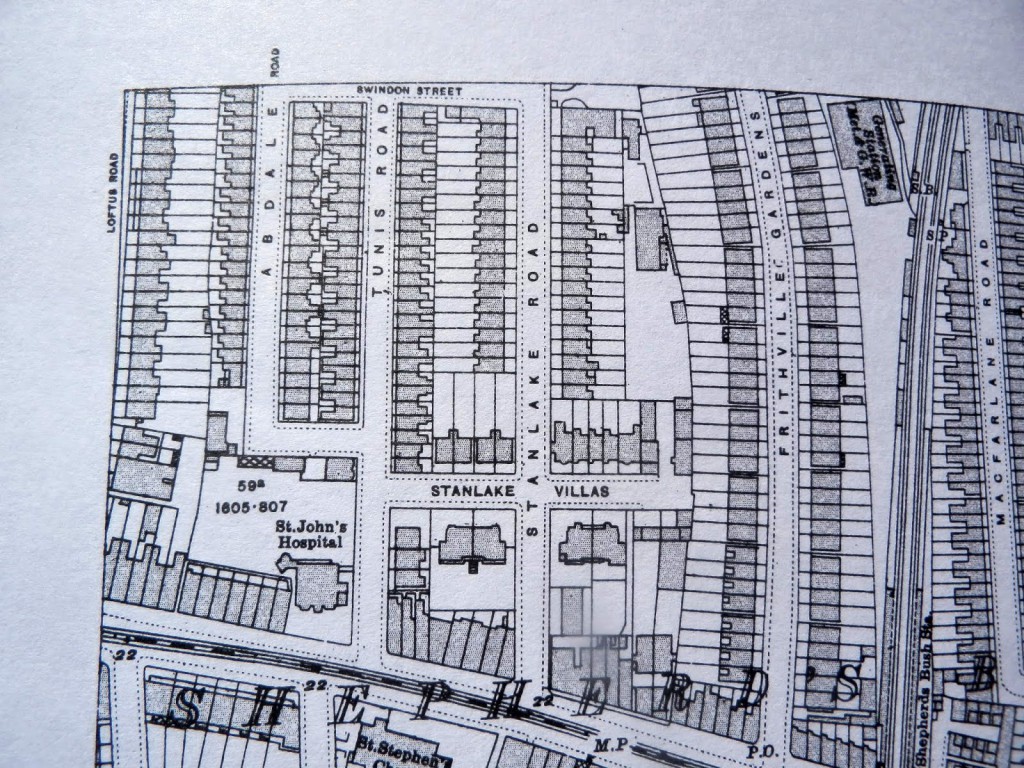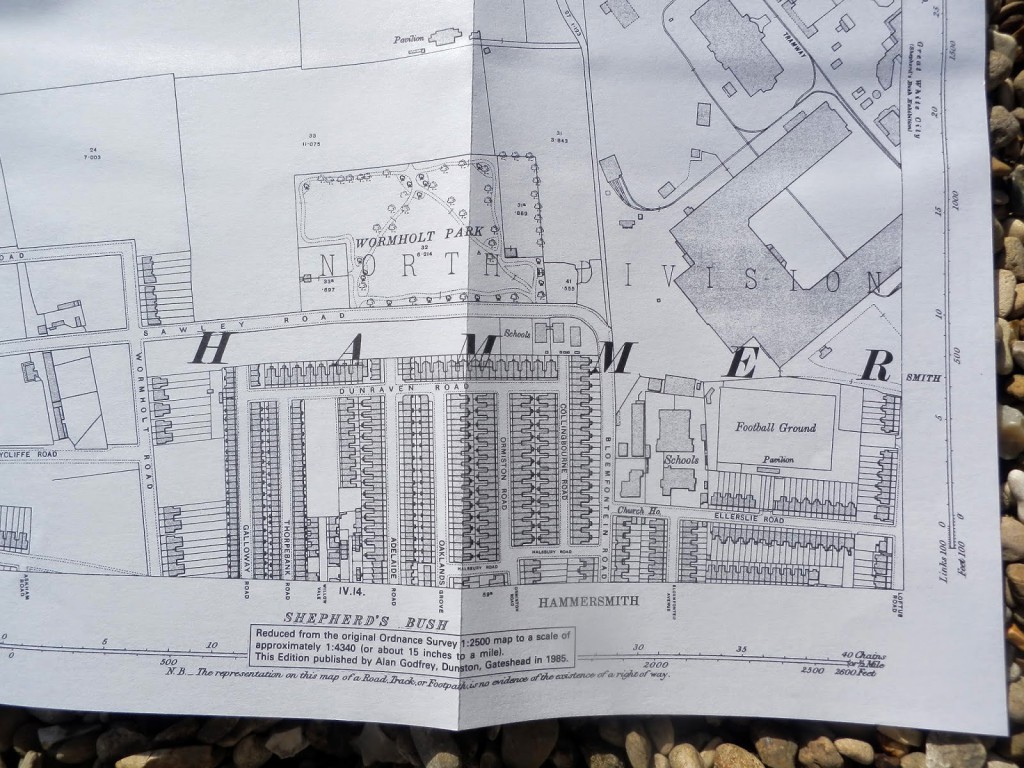 Having gained approval of the maps I began to identify key streets and landmarks of the area and then choose which butterfly shapes they would appear on in the final artwork.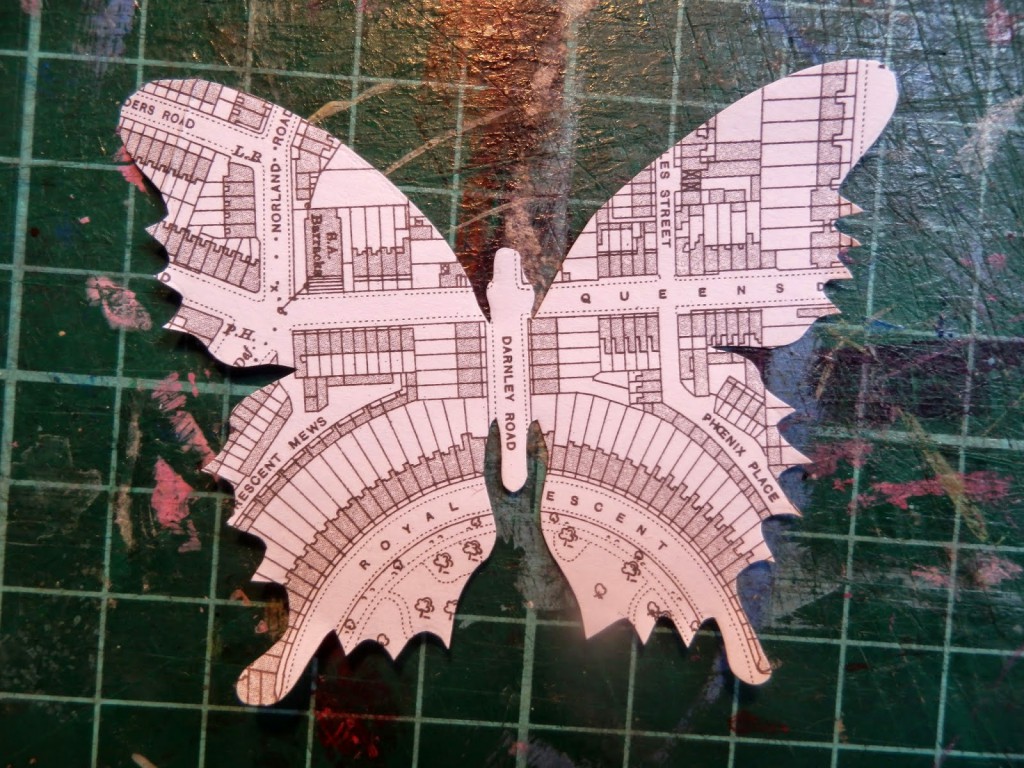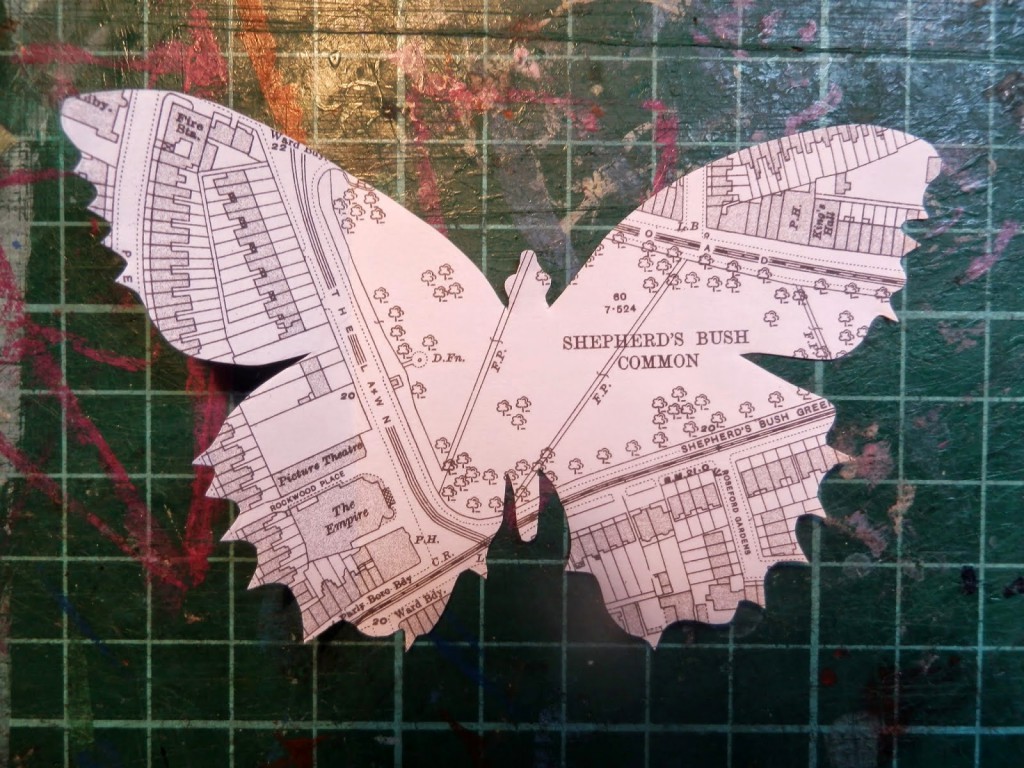 This done I began the task of wielding the scissors and cutting out the butterflies.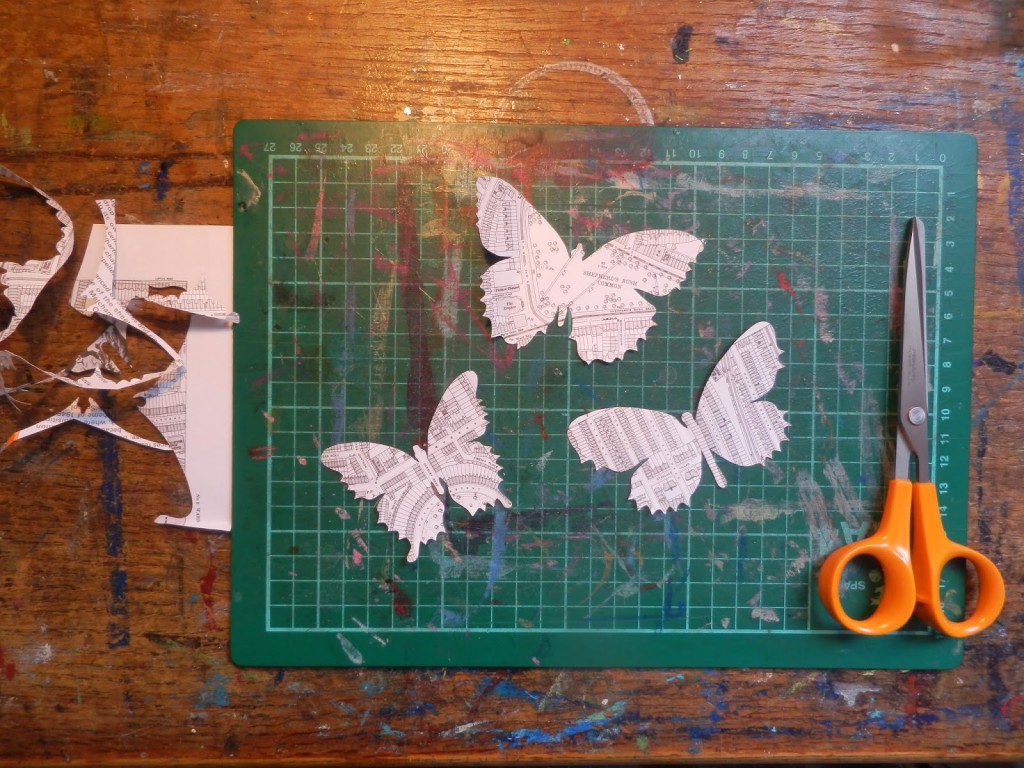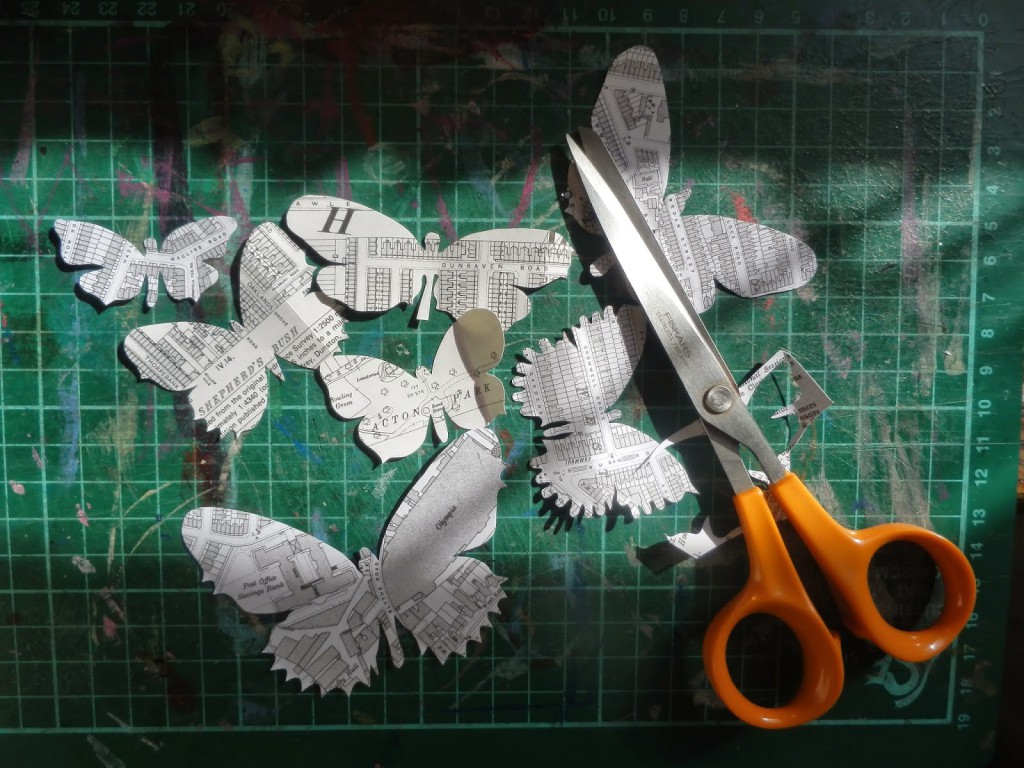 Once these were cut I had to decide where they would be placed in the circle to make up the "Butterfly Ball".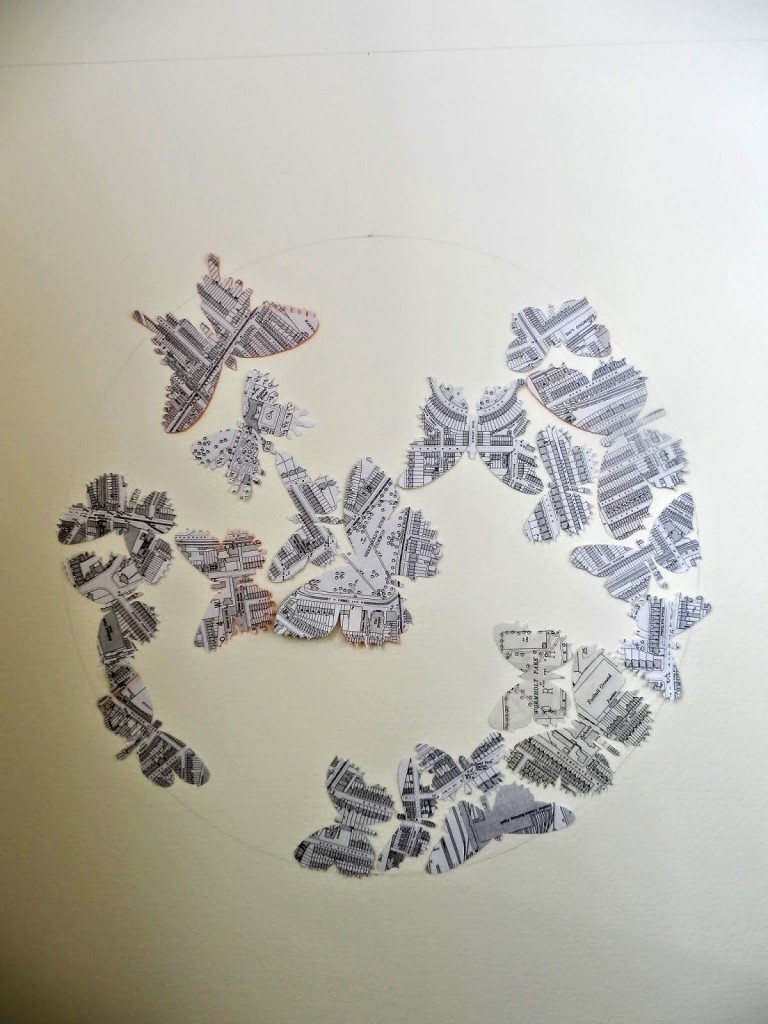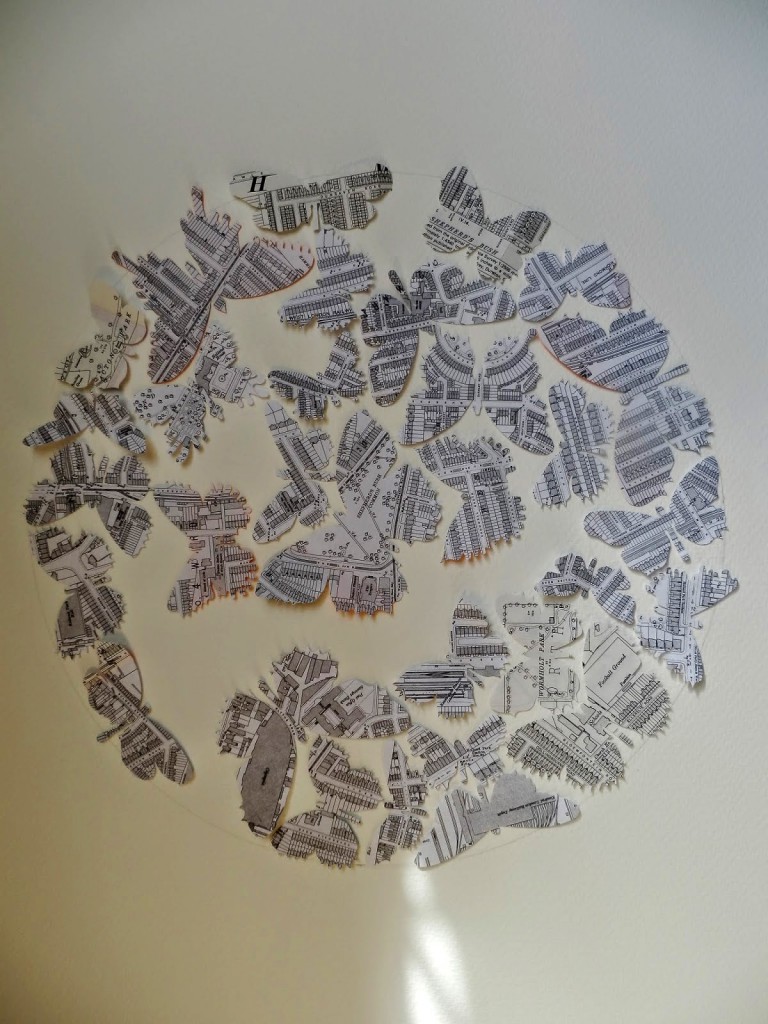 I was quite anxious about this as I usually just lay them out randomly and fit them like a jigsaw, but with this commission requiring exactly 40 butterflies – no more, no less, I had to make sure the exact number fitted, they were kept to a certain size, and that they formed a recognisable ball shape. I needn't have worried however, as all went smoothly and they all seemed to fit organically.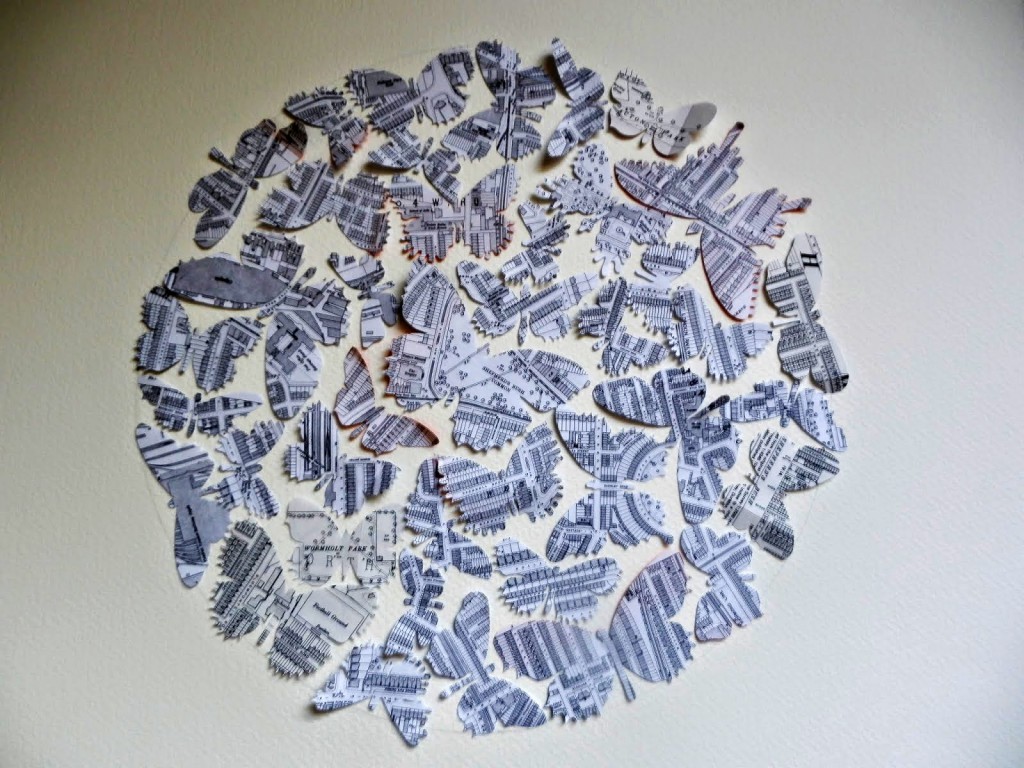 Once each butterfly had its place I had to choose 'bodies' for them from my selection of printed spotty papers.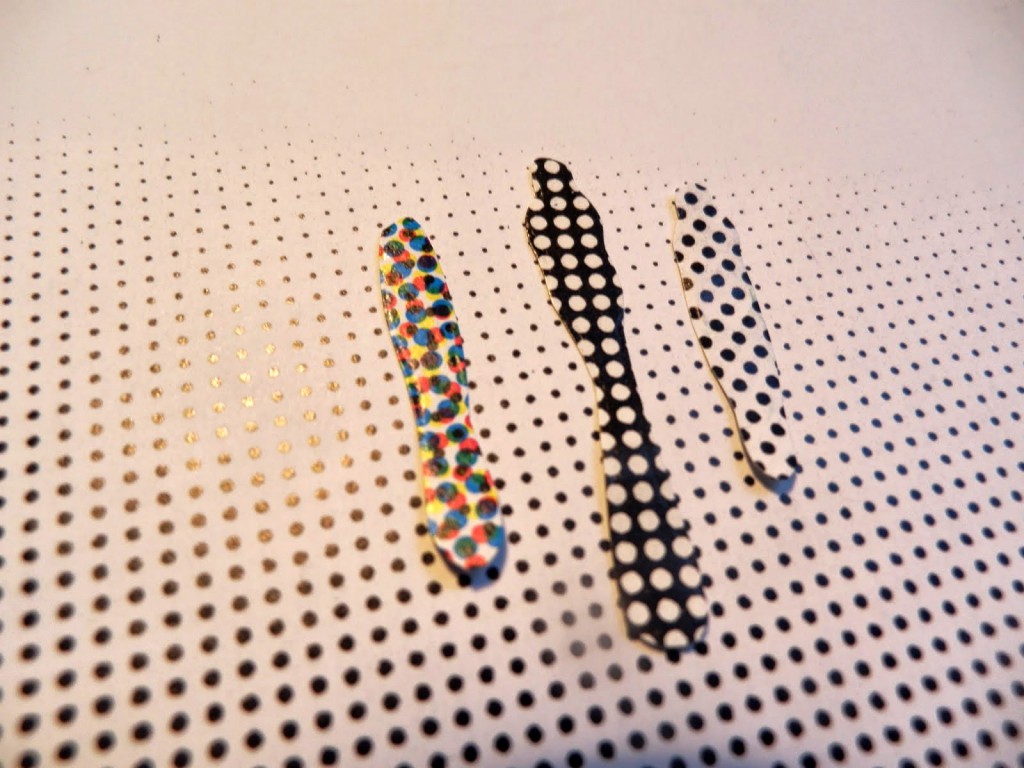 Each body was then cut and glued into place on the butterfly and each butterfly in turn glued into place to form the "Butterfly Ball".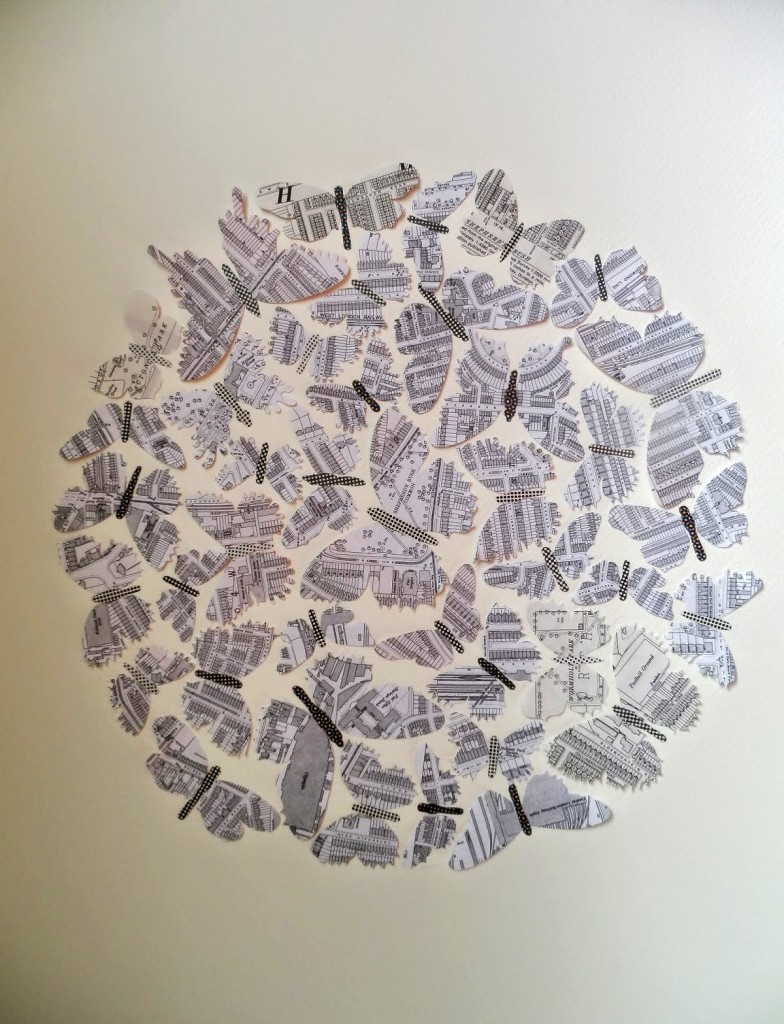 The whole artwork was then flattened for a couple of weeks to smooth out the creases from the folded maps, and then the finishing touch was folding back the wings to bring the butterflies to life, which is one of my favourite parts of the process. All now ready for take-off!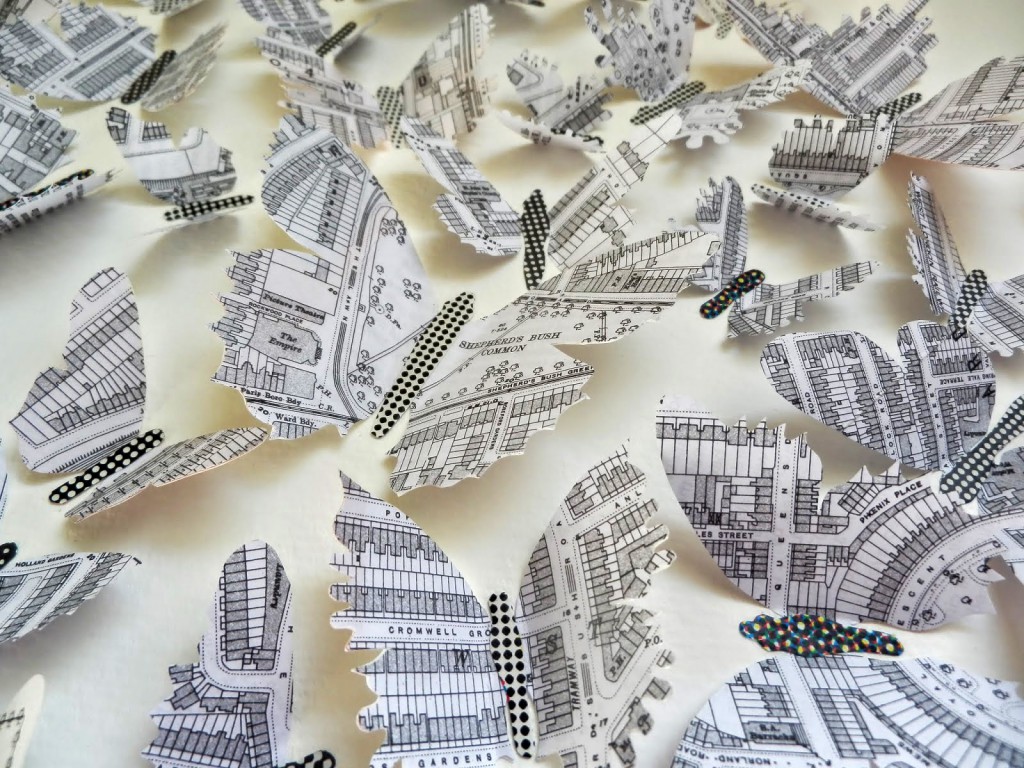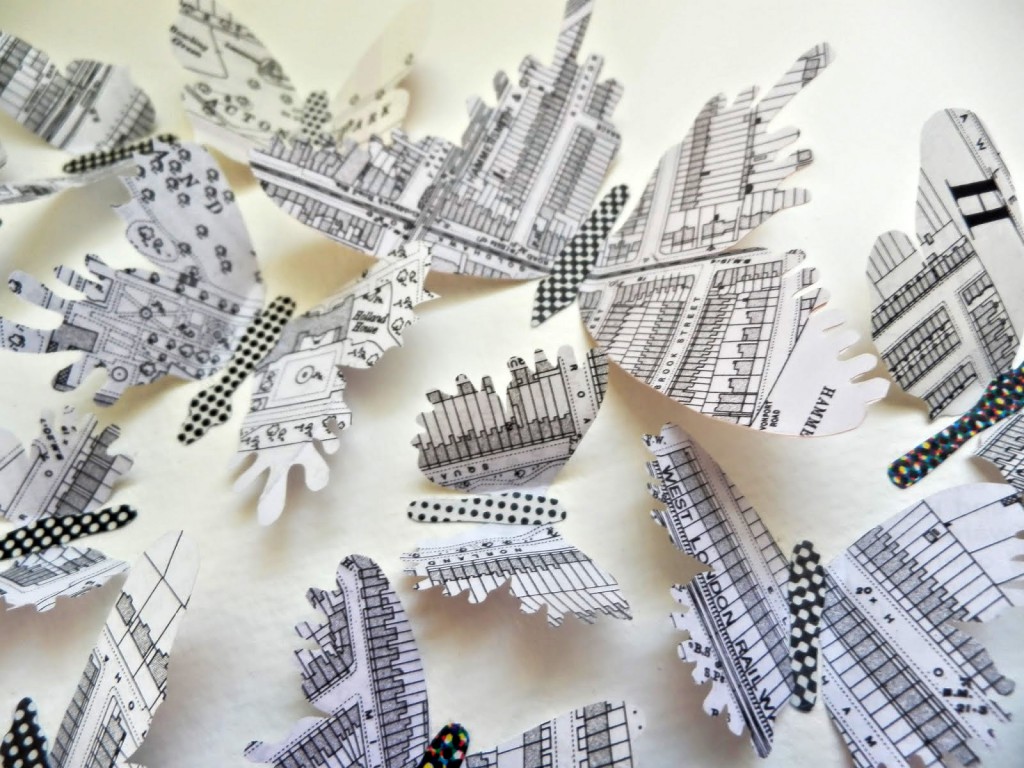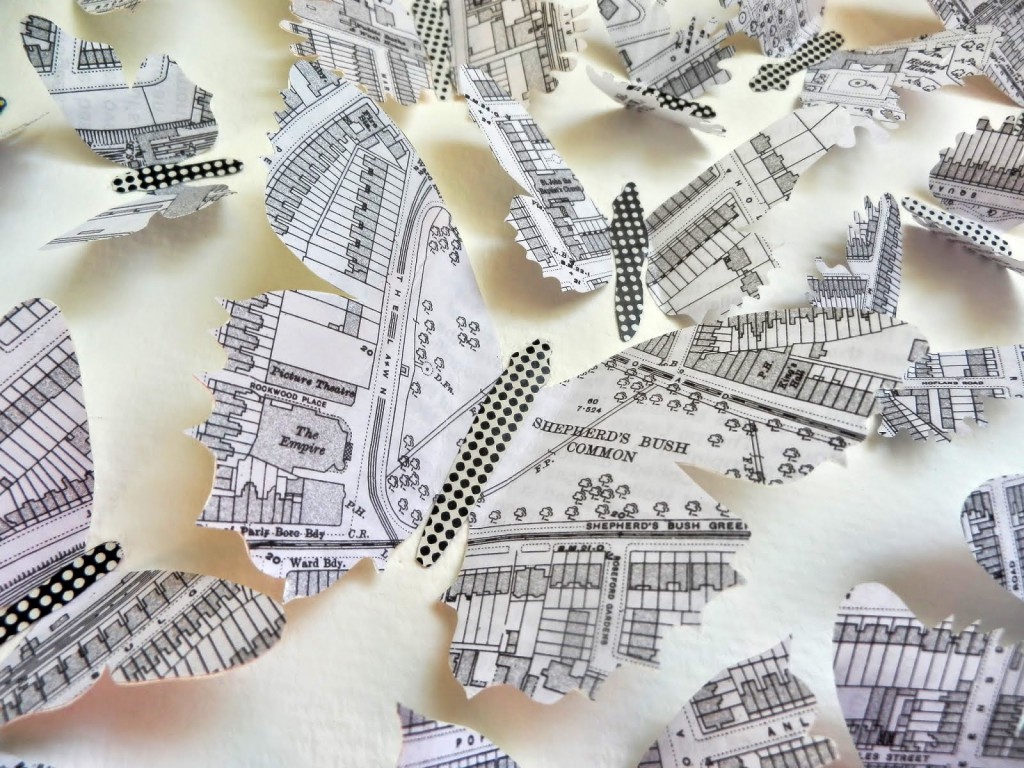 All completed it was now just a case of framing the artwork and delivering it to the Rowley for collection by the client. She apparently loved it. Hope her husband did too, and more importantly that he had a good 40th birthday. Many Happy Returns sir!
Joseph Silcott / The Rowley Gallery.