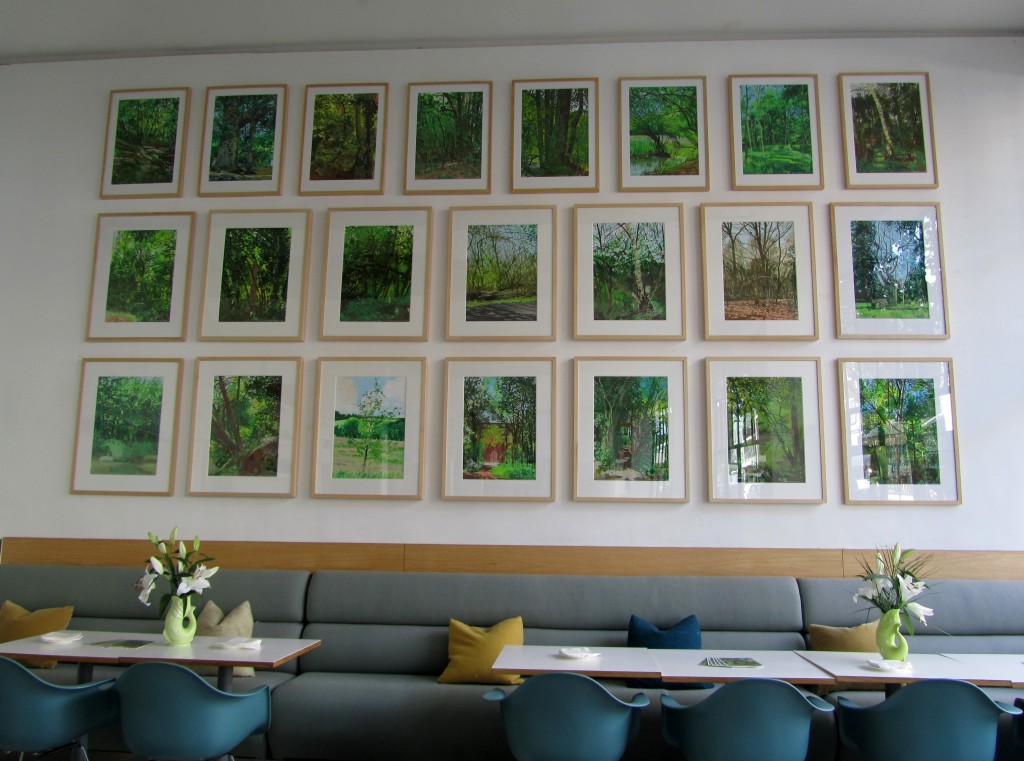 We recently installed a green wall at Kensington Place. Mike McInnerney is the seventh artist to occupy their Art Wall and he's filled it with a fantastic forest of trees.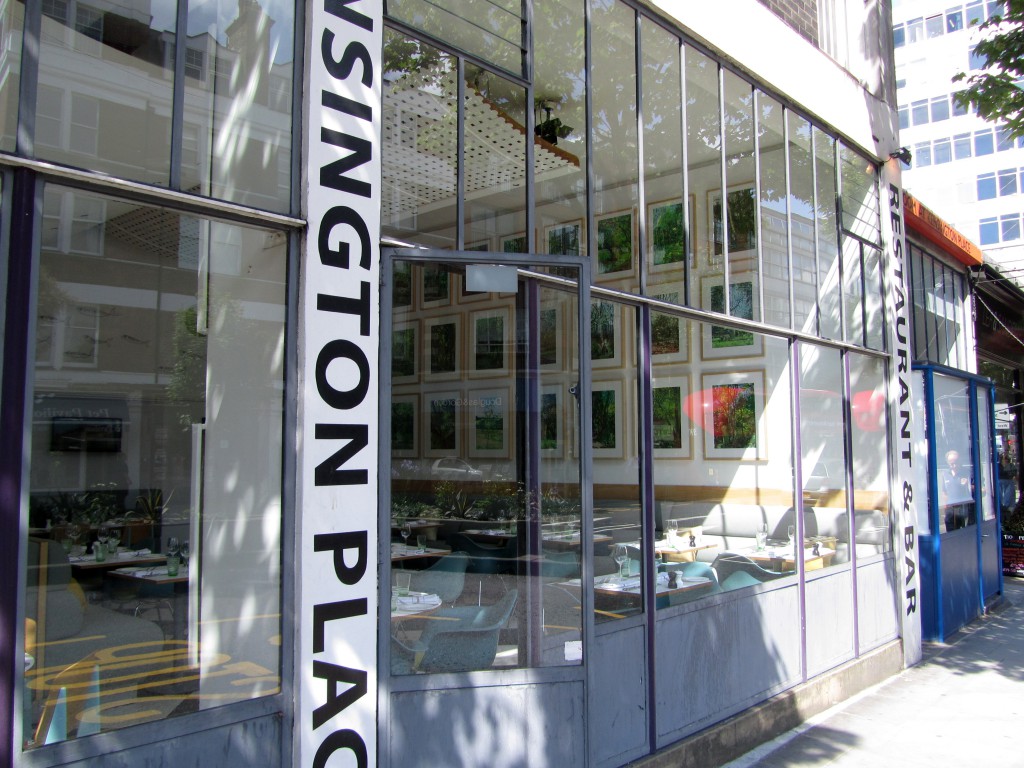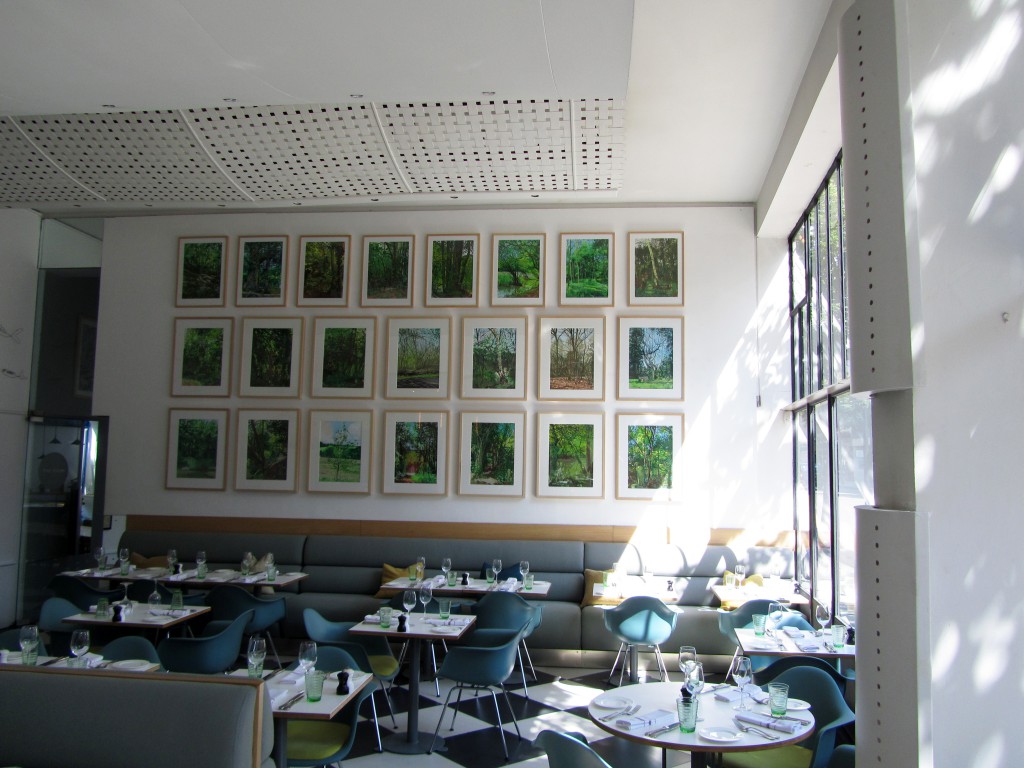 There are 22 framed gouache paintings, each one made on site in a single sitting in the woods, each one a prayer to the light through the leaves. Kensington Place has been transformed into a woodland glade.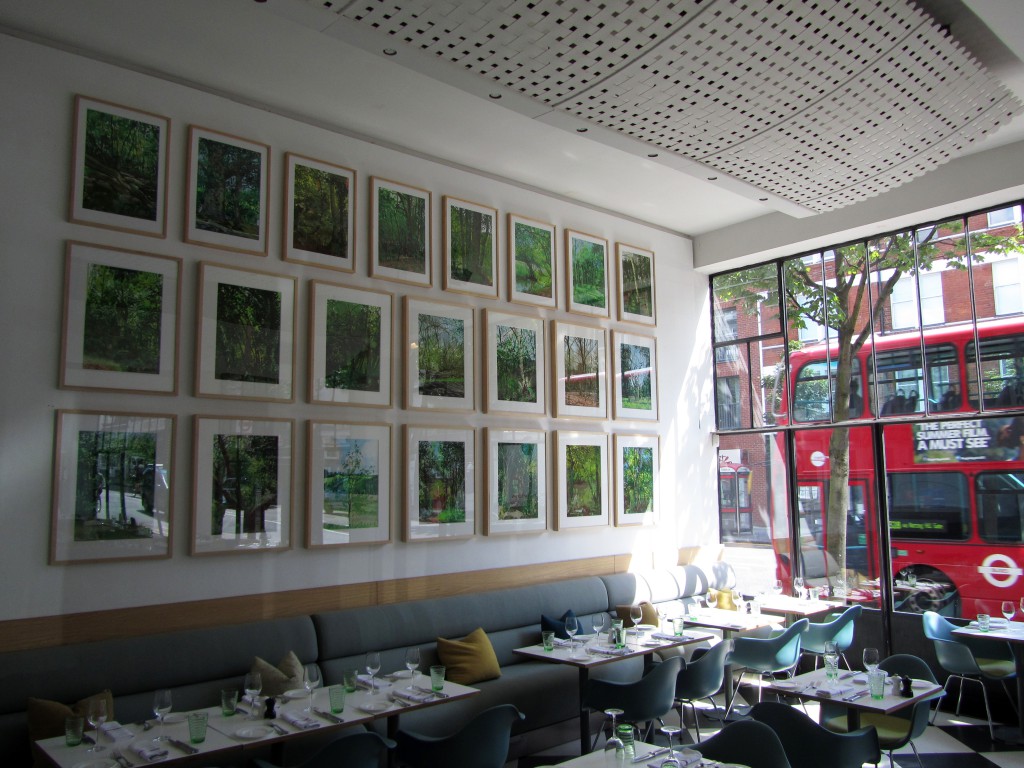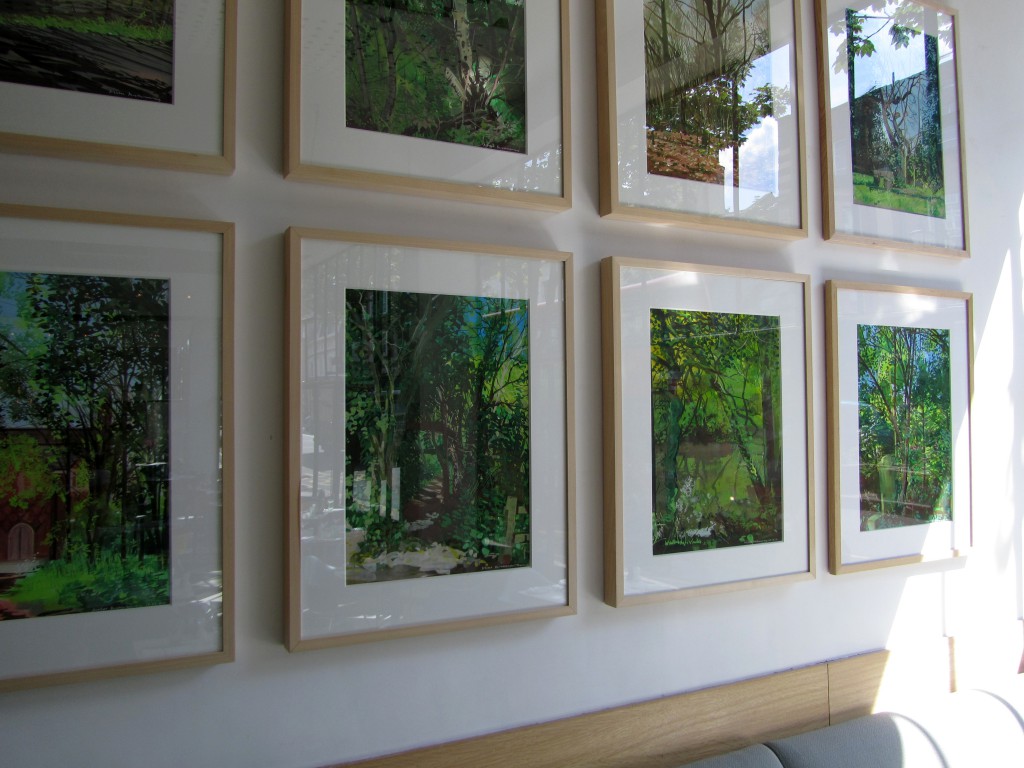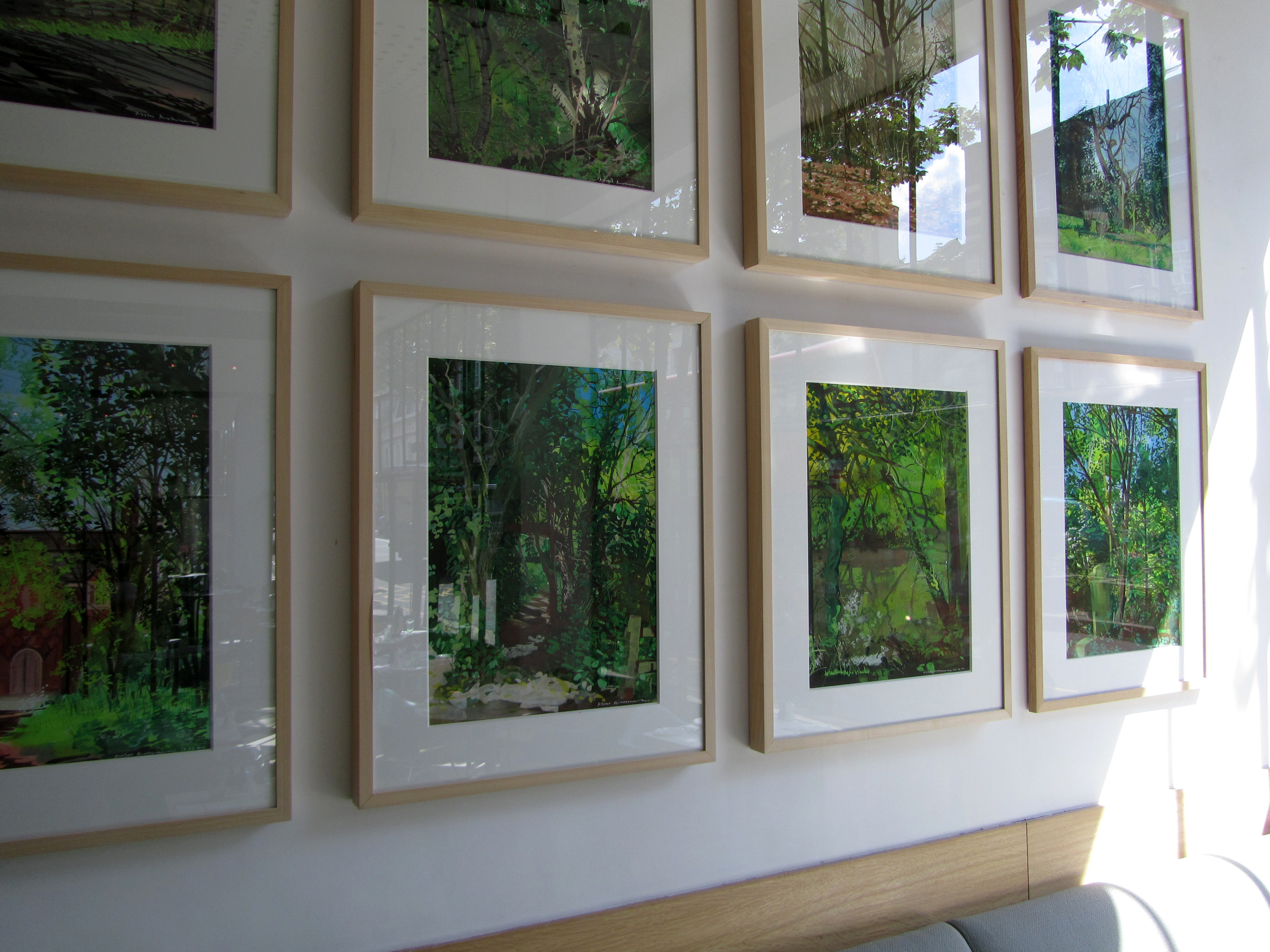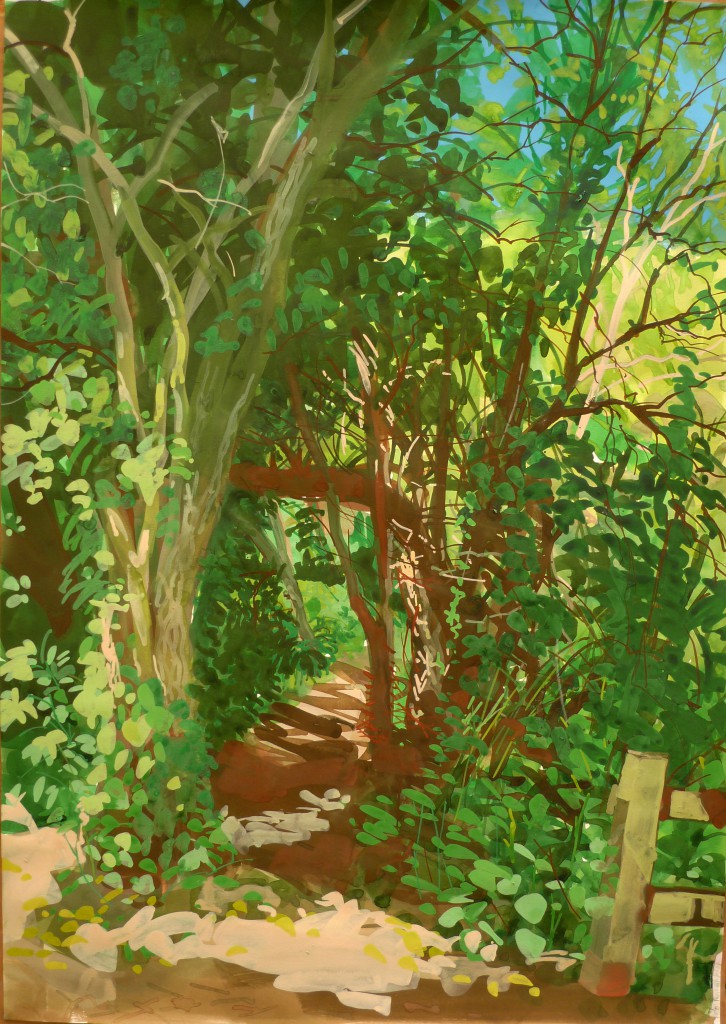 Action painting, standing trees, wild growth meets improvised mark.
A journey growing into being, one passing, the other rooted to place.
Tree formed by climate and conditions and I influenced by weather and light.
Painting proclaims the poetry of the eye, Nature the rhythm of being.
A short conversation, no conclusion reached, but a kind of tenderness.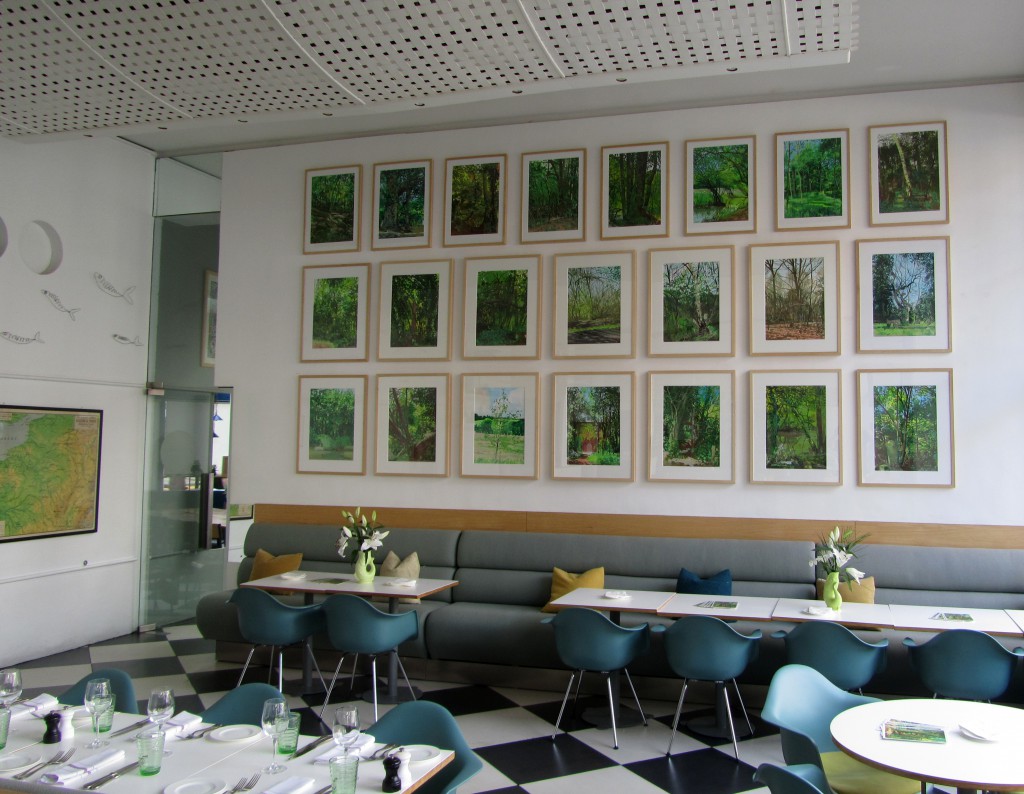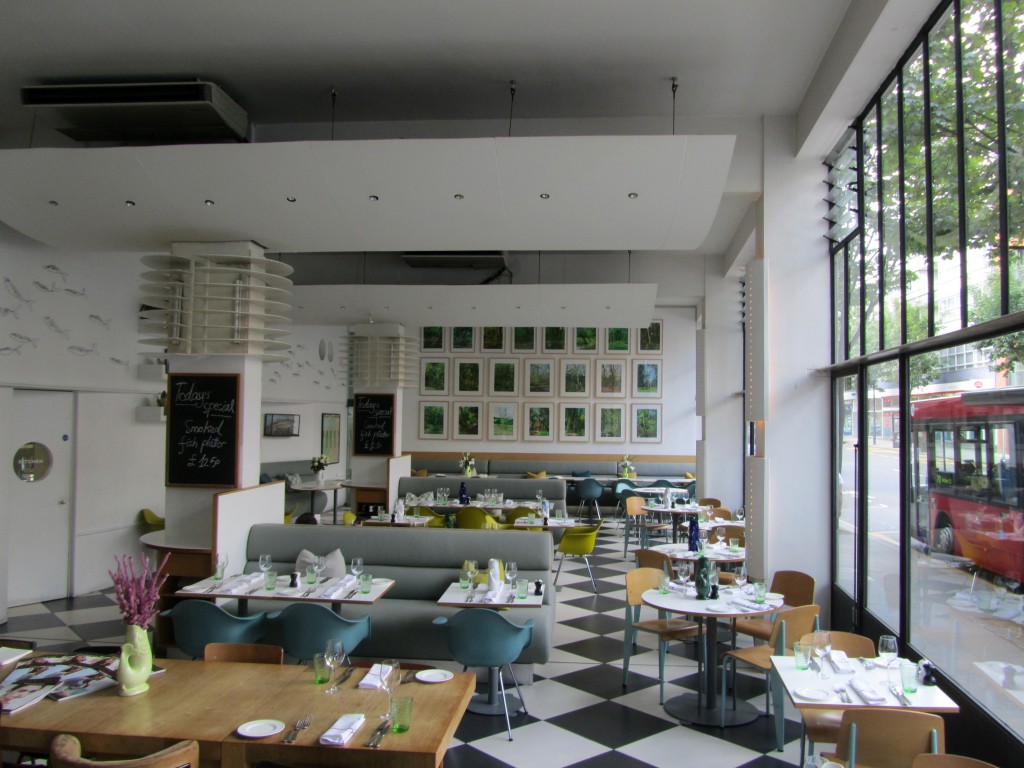 Painted in local west London woods and nature reserves, with a couple of exceptions painted whilst Mike was artist in residence at Kestle Barton in Cornwall, a stone's throw from Frenchman's Creek.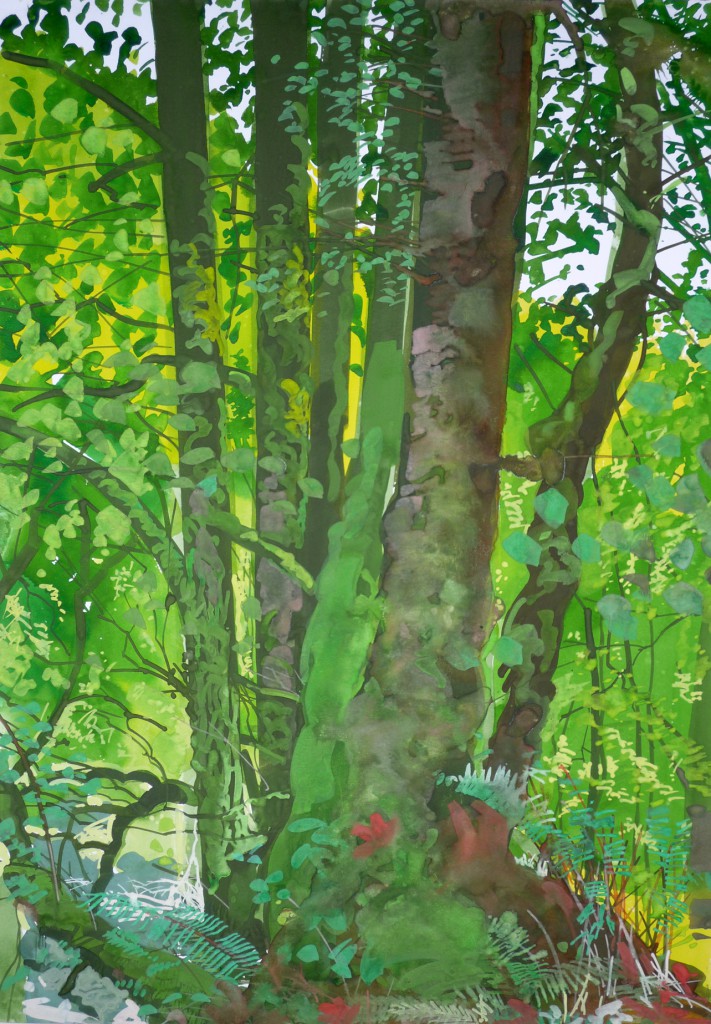 See more by Mike McInnerney at The Rowley Gallery.