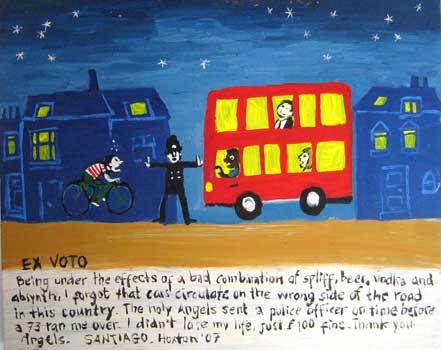 Today I passed by the Wellcome Collection on Euston Road in London and noticed a banner advertising Mexican Miracle Paintings, an exhibition that opened in October 2011. I don't know why I'd not seen it before. I pass by here frequently. It looks like a great exhibition.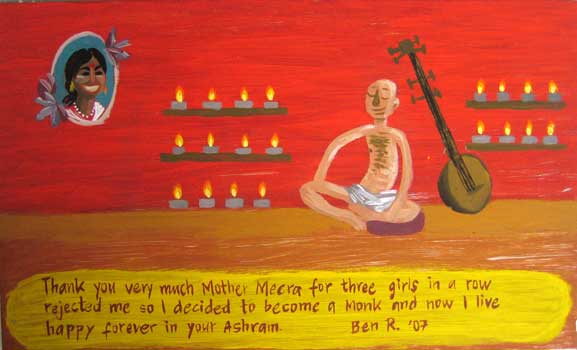 And it struck me then that we have our own Mexican miracle painter in Jazmin Velasco. She brought us these ex-voto paintings a while ago. They are her take on the votive paintings that line the walls of Mexican churches, offerings to the saints in the hope of deliverance from pain or disaster.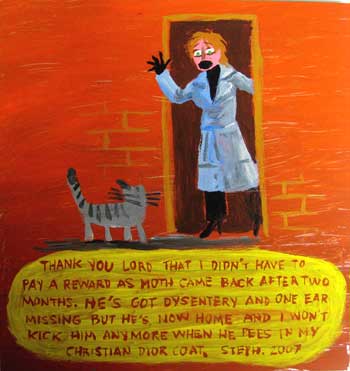 See more of our Mexican miracle here on The Rowley Gallery website.