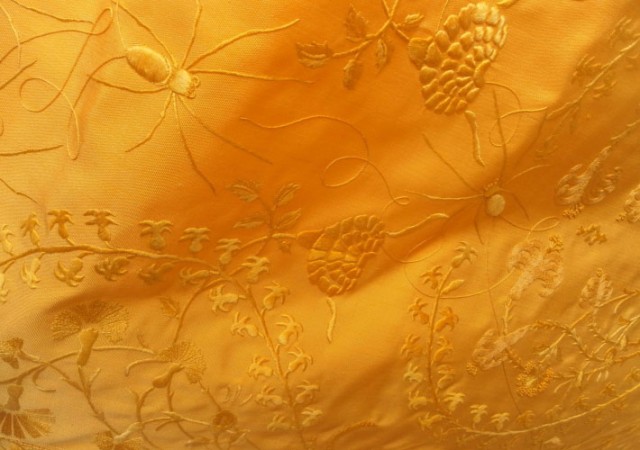 I woke last Friday morning to the gentle sounds of James Naughtie and Evan Davis and the amazing story of a cape of golden cloth woven from the silk of over a million spiders. Like something worthy of Jason and the Argonauts. The silk was harvested from female Golden Orb Spiders by 80 people over seven years in the highlands of Madagascar. The cape, together with a four metre long scarf, is being exhibited at the Victoria & Albert Museum. You can see more pictures and listen again to the story here on the Today programme website.
The scarf was previously exhibited at the American Museum of Natural History in New York. This is a short film about it from 2009.
And then again at the Art Institute of Chicago last year. I think we should get down to the V&A and see it for ourselves. It sounds magical, like the stuff of fairytales.