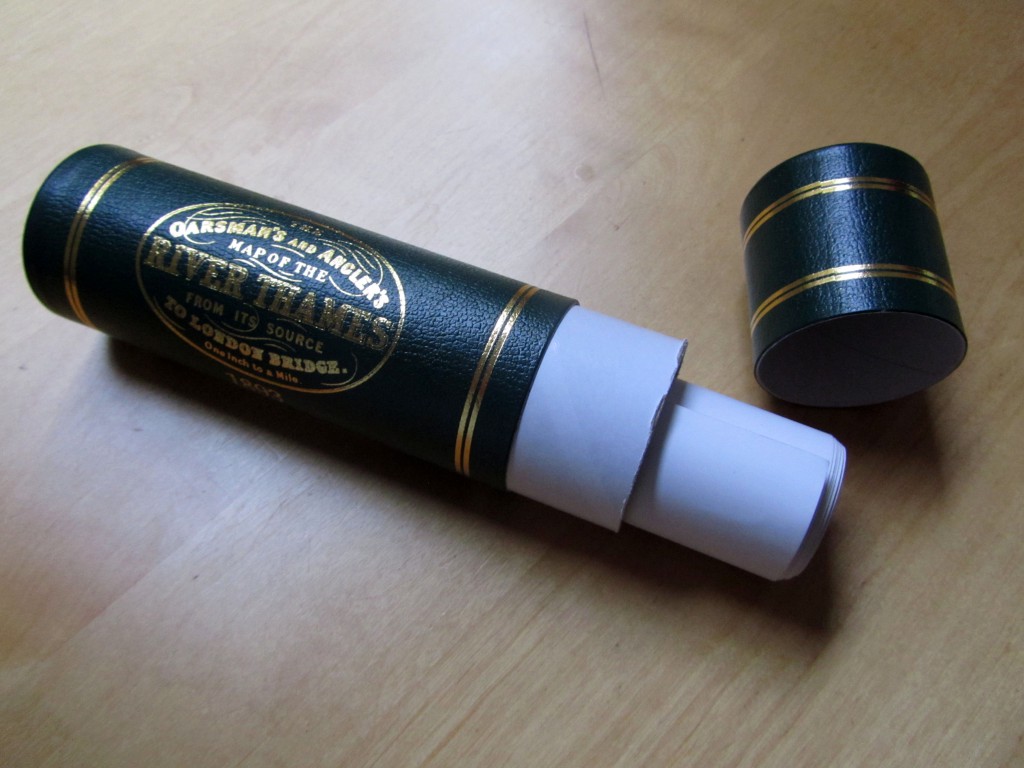 This is The Oarsman's and Angler's Map of the River Thames from its Source to London Bridge. It comes rolled in a tube and at one inch to one mile it is 2.5 metres long. It was engraved by E G Ravenstein and first published in 1893. This edition has an introduction by Richard Way, specialist bookseller from Henley on Thames:
…. The Thames flows roughly north west to south east but Ravenstein cleverly elongated this dimension by ironing out the river's NE SW meanderings. The river is thus contained within an artificial boundary 5 miles wide. The map however retains a true scale along its length. If Ravenstein had represented a geographical reality at this scale the map would be shorter but 4 times wider. Ravenstein presumably selected London Bridge as the end point of the map because it was the last bridge on the river. Tower Bridge opened the year after the map was published.
It would be a difficult piece to frame and an awkward piece to hang. I thought it might be best presented here.
Click on the play button above and take a gentle scroll downstream to London Bridge.