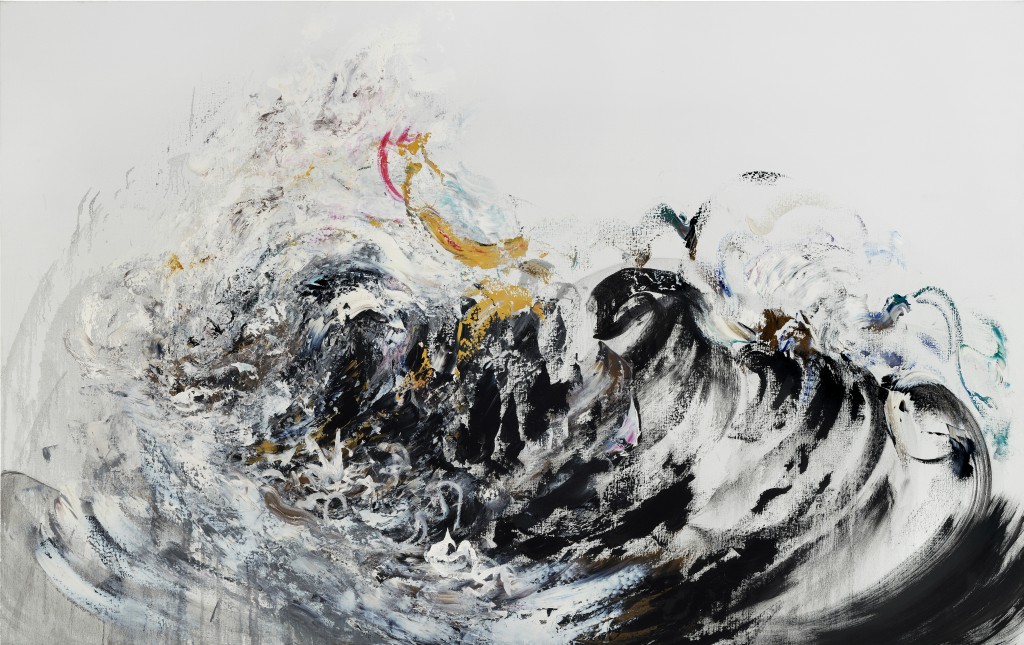 We are very proud to announce that The Art Wall at Kensington Place is now showing March Wave Breaking by the distinguished contemporary artist Maggi Hambling. This is one of her celebrated and continuing series of North Sea paintings, last seen in the exhibition The Wave at The Fitzwilliam Museum, Cambridge in 2010. It's a huge and overwhelming painting and poised to engulf anyone who dares to sit beneath it!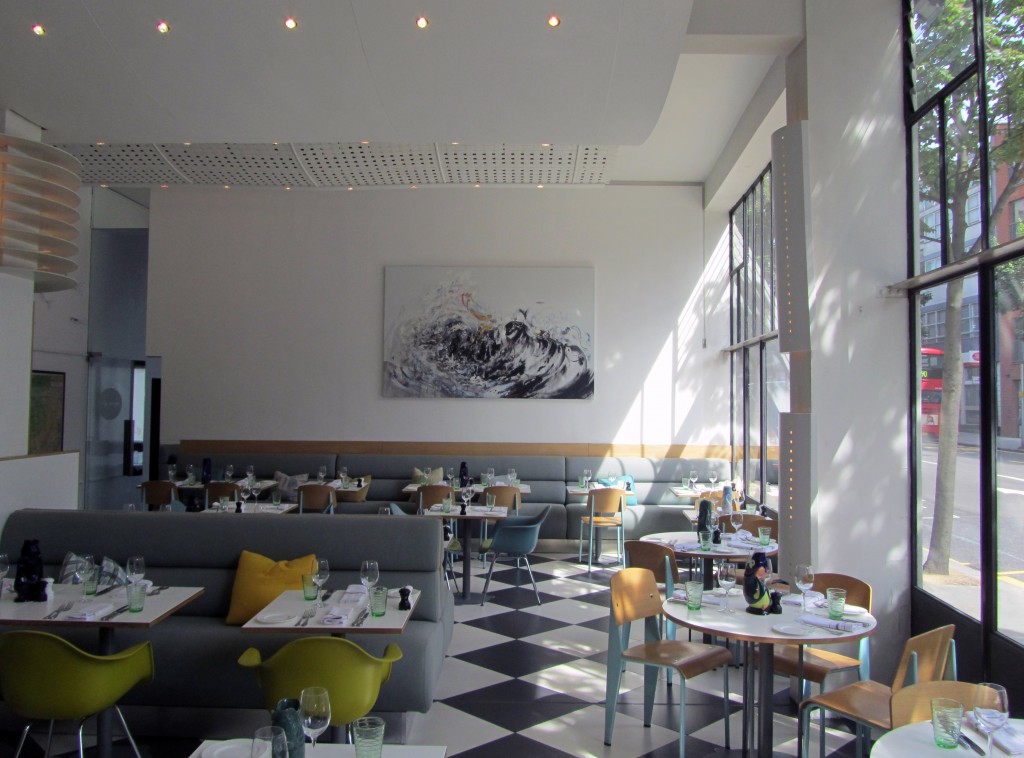 Maggi Hambling was the first Artist in Residence at the National Gallery, London in 1980. Her work is held in many public collections including, in the UK, the British Museum, Tate Collection, National Gallery, National Portrait Gallery, Scottish Gallery of Modern Art and the Victoria & Albert Museum.
During 2013 Maggi Hambling has had a solo exhibition, Wall Of Water, at The Hermitage Museum in St Petersburg and exhibited an installation, War Requiem, at SNAP as part of the Aldeburgh Festival. The Winchester Tapestries, the artist's first, have recently been unveiled at Winchester Cathedral.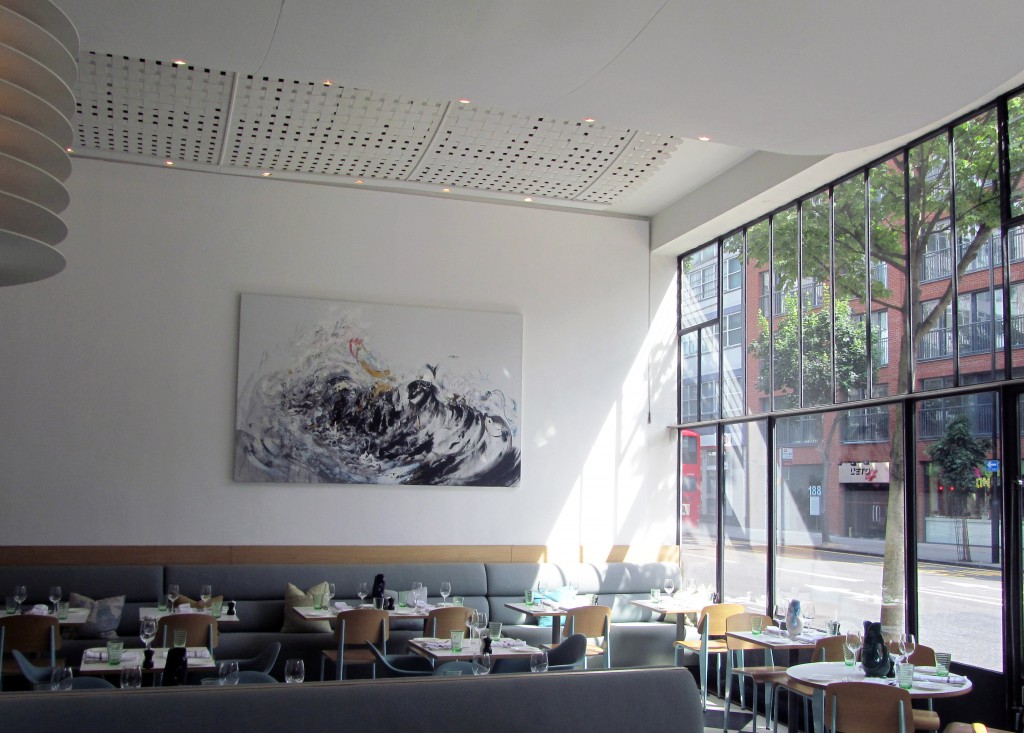 We were delighted that Maggi accepted our invitation to show her paintings at Kensington Place – March Wave Breaking on the main wall and these three small canvases in the private dining room.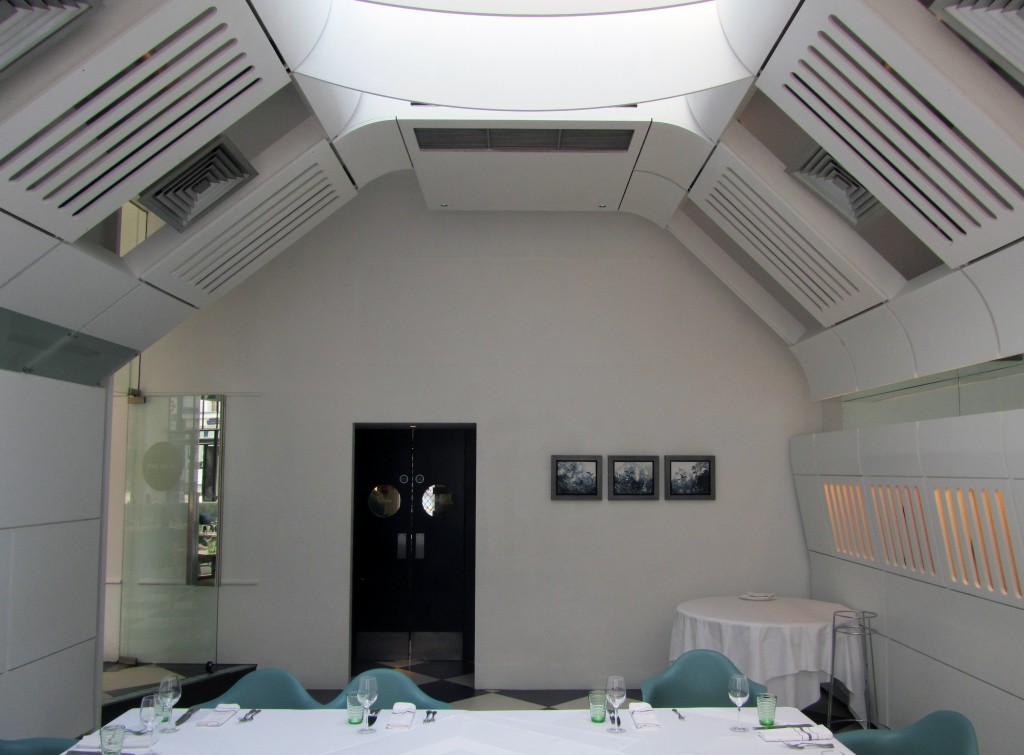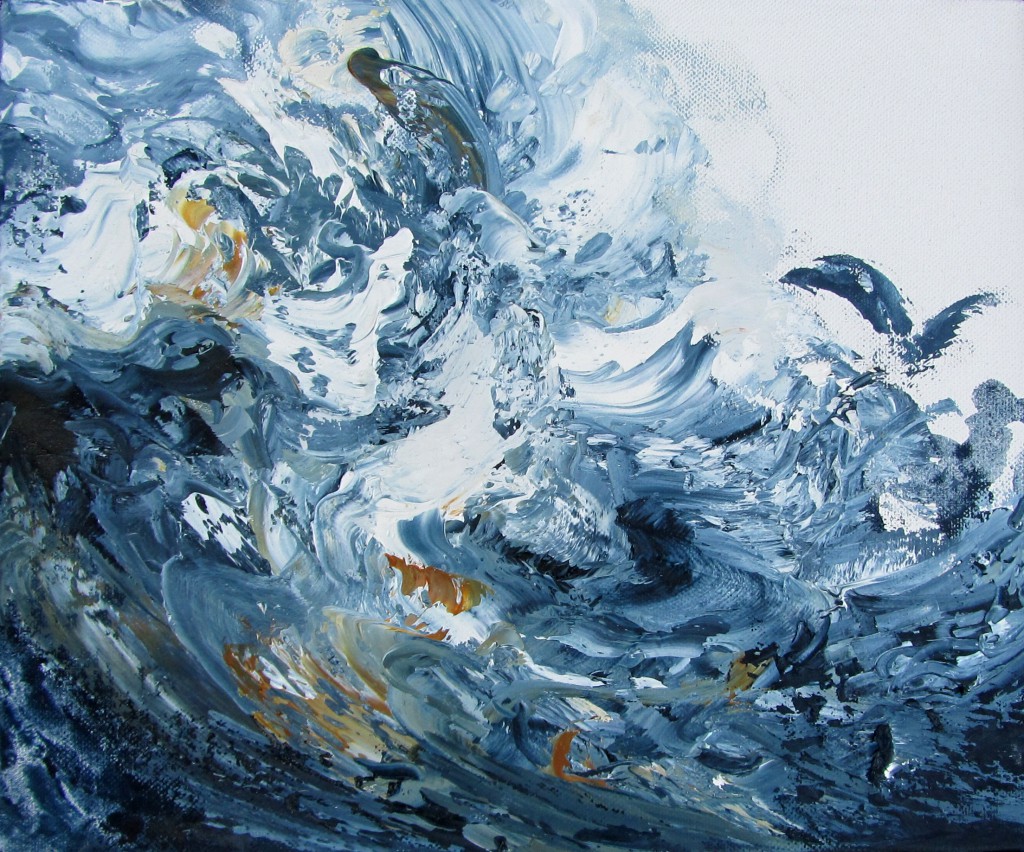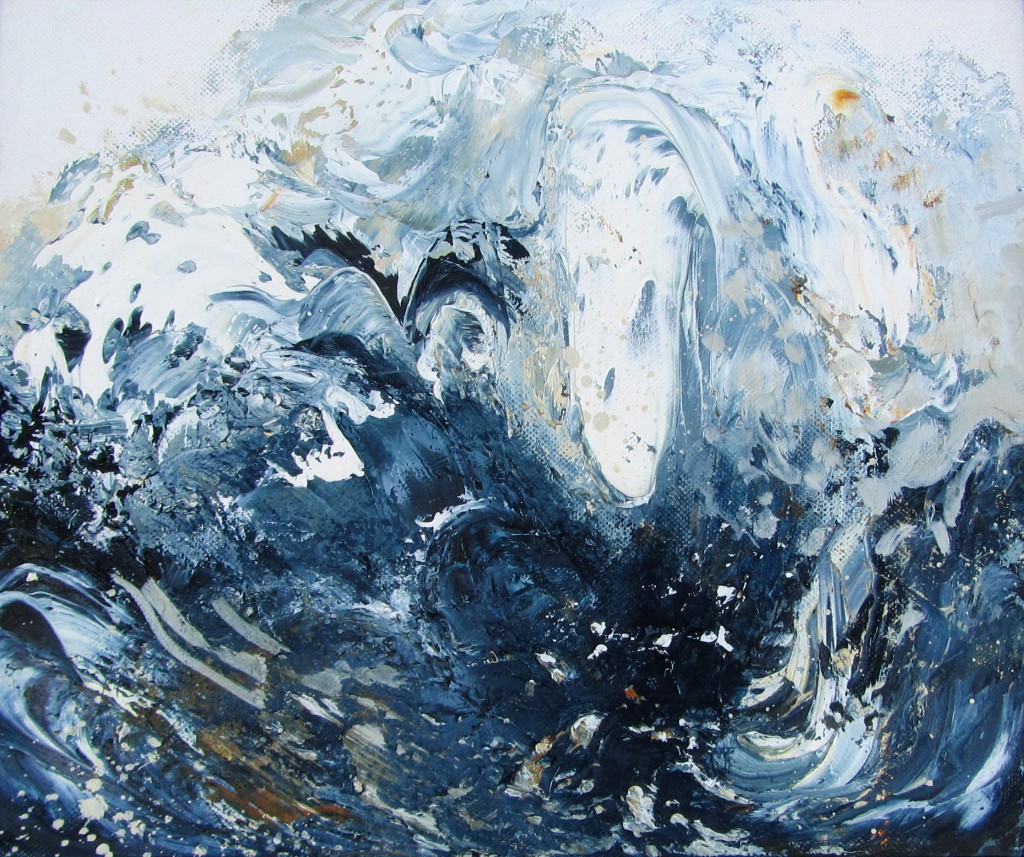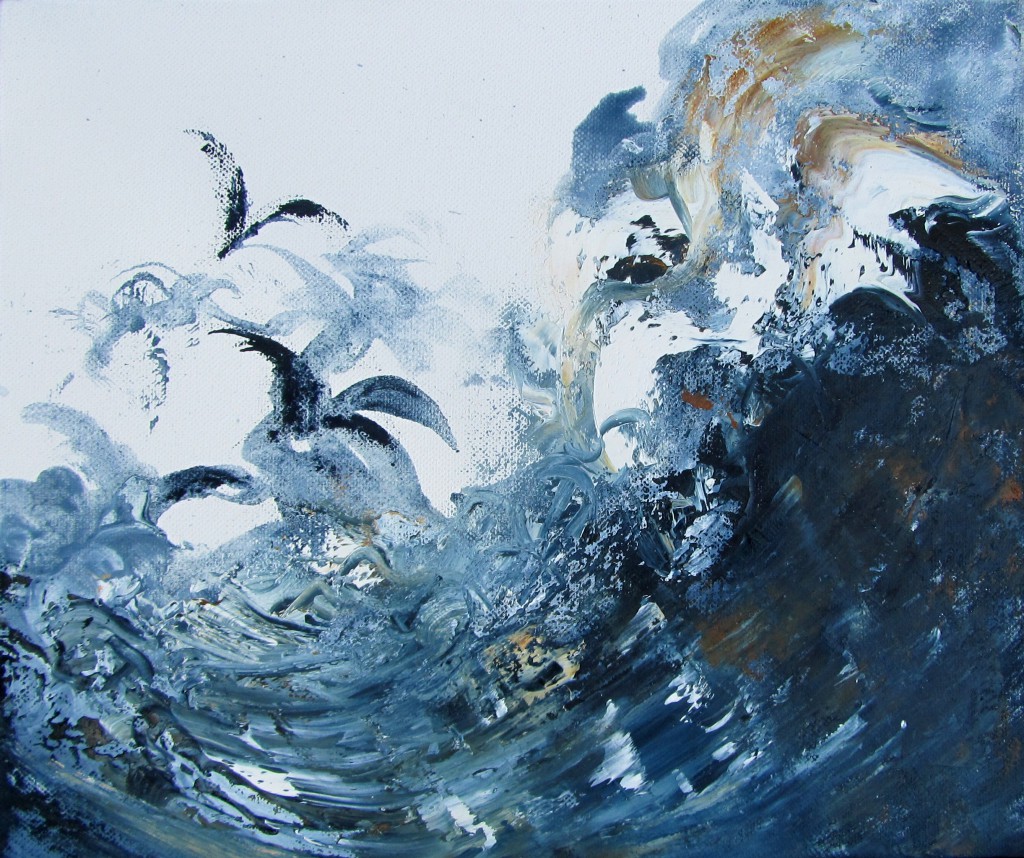 The Rowley Gallery does not represent Maggi Hambling but we do show paintings by her gifted pupil, Jelly Geen, whose talents she has nurtured and encouraged over the past 5 years. Thank you Maggi.