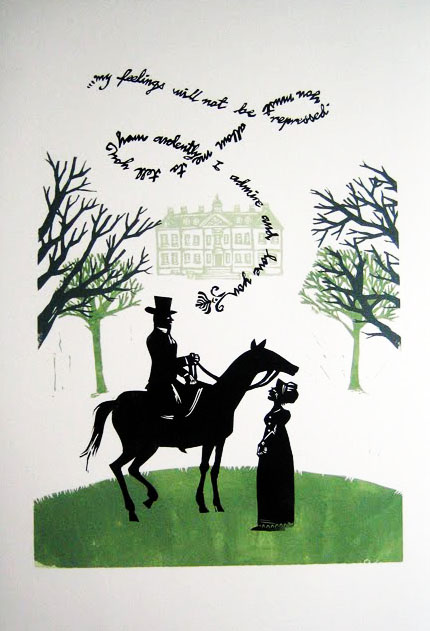 …my feelings will not be repressed. You must allow me to tell you how ardently I admire and love you. Mr Darcy Loves Miss Elizabeth. Pride And Prejudice.
Jazmin Velasco has been celebrating the work of Jane Austen with a series of linoprints depicting romantic verbal encounters between some of her leading protagonists.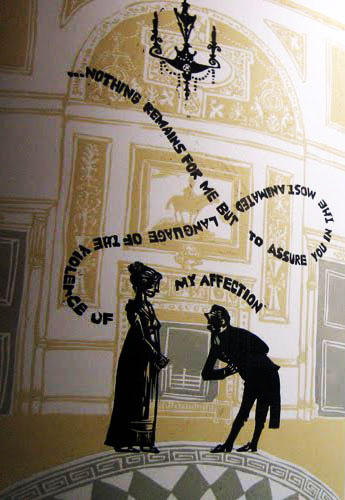 ..nothing remains for me but to assure you in the most animated language of the violence of my affection. Mr Collins Loves Miss Bennet. Pride And Prejudice.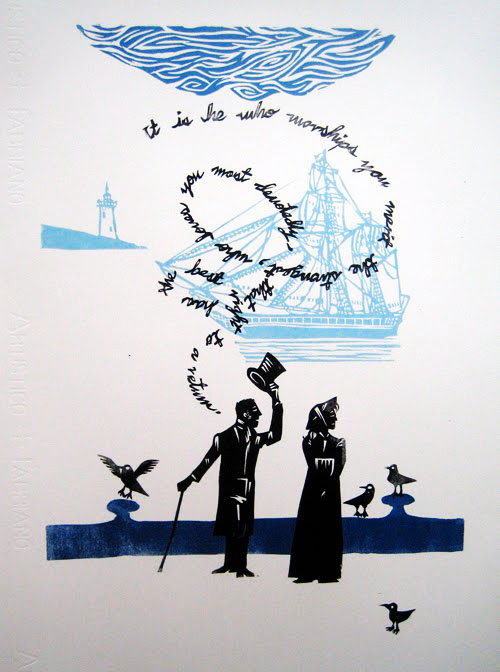 It is he who worships your merit the strongest, who loves you most devotedly that has the best right to a return. Mr Crawford Loves Miss Price. Mansfield Park.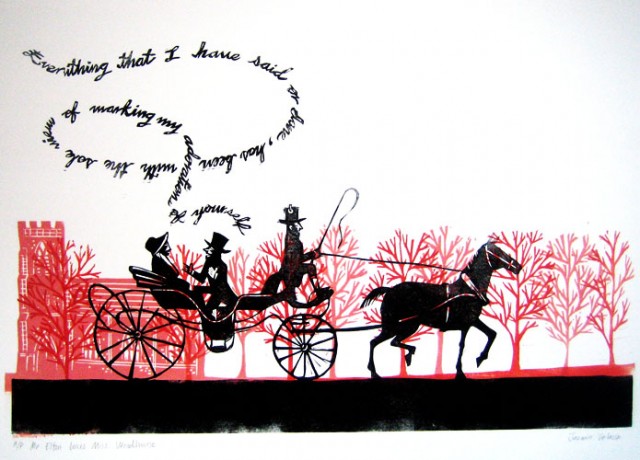 Everything that I have said or done, has been with the sole view of marking my adoration of yourself. Mr Elton Loves Miss Woodhouse. Emma.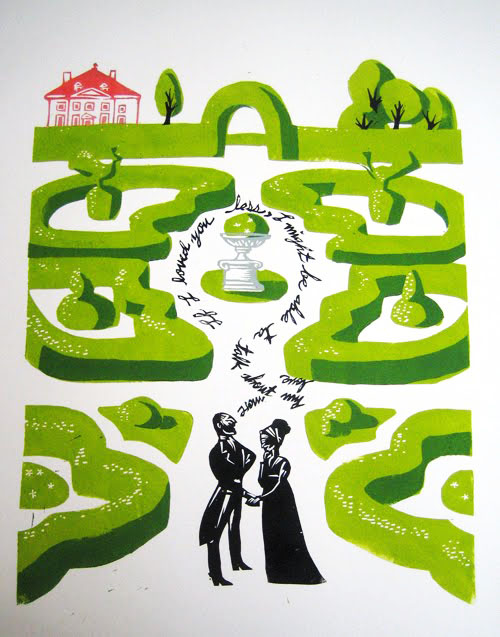 If I loved you less, I might be able to talk about my love more. Mr Knightley Loves Miss Woodhouse. Emma.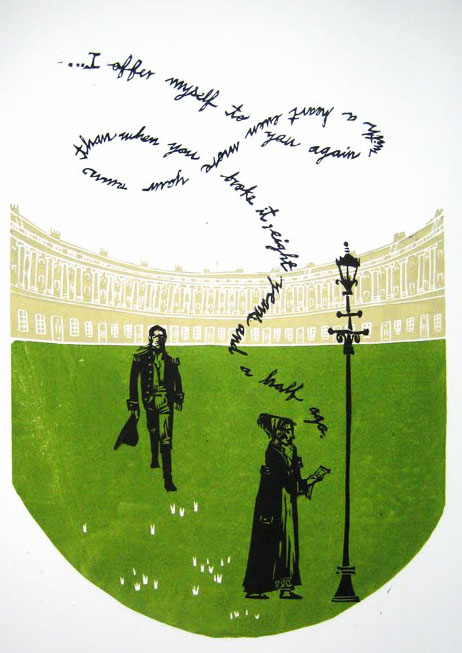 I offer myself to you again with a heart even more your own than when you broke it, eight and a half years ago. Captain Wentworth Loves Miss Elliot. Persuasion.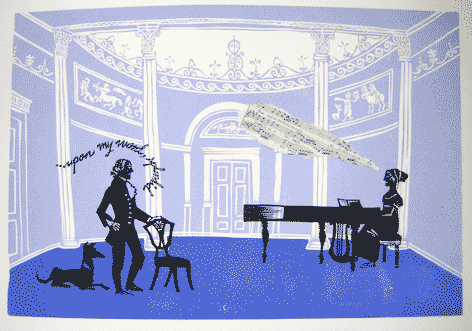 …upon my word, splendid. Colonel Brandon Loves Miss Marianne. Sense And Sensibility.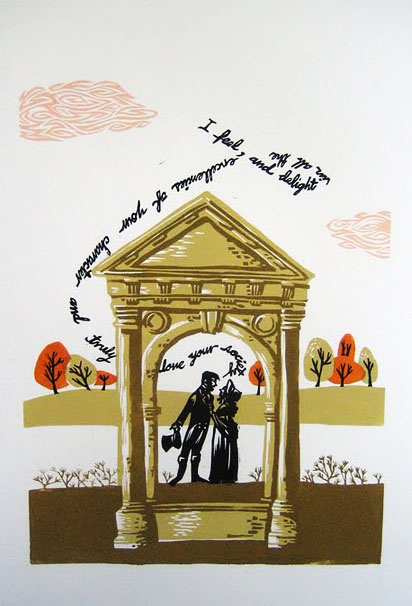 I feel, and delight in all the excellencies of your character and truly love your society. Mr Tilney Loves Miss Morland. Northanger Abbey.
See more by Jazmin Velasco at The Rowley Gallery.